Colombian Single Women Seeking Western Men
Today beautiful Colombian women are sparking an international dating boom. The country is officially a hotspot for mail order brides. This surprises a lot of men – especially Americans. A lot of them are scared to even consider dating Colombian women.
That made sense in the 1980s and 1990s. Colombia was a war zone, easily the murder capital of South America, and not a particularly romantic place.
But Colombia today is a totally different country from what it was during the era of Pablo Escobar. Today the country has a booming economy and has become one of the top tourist destinations in Latin America.
It is safe, easy, and fun to date these beautiful single women. It is only a short flight, about four hours, from Los Angeles, Phoenix, Houston, or Miami to Bogota, Colombia. The country is among the safest to visit in Latin America and the Colombian economy is strong and growing.
But the real draw is the Colombian women. These Latinas are amazing!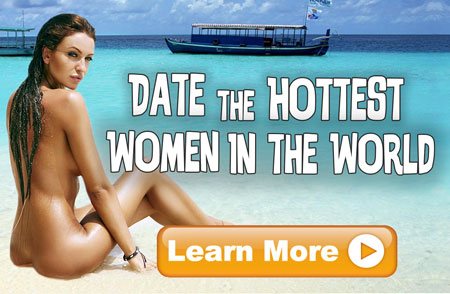 There are a stunning number of great looking Colombia singles online. Their profiles are often gorgeous, because, like Ukraine and Brazil these ladies put a lot of work into looking great, maybe even more than Brazilian girls.
Colombia has one of the highest numbers of beauty pageants of any country in the world. In Colombia, ladies spend a lot of effort to look good, and if you like beautiful Latin brides that is a very good thing!
This is why international dating sites are so popular, because, really, where else are you going to meet hotties like the ones just below this paragraph? You can click on any of the photos and get a message to any of those women.
And they want to hear from you! Yes, online dating is amazing!
Men from around the world have discovered the grace, charm, and intelligence of these hot Latinas. Maybe, you will not meet a Colombian lady who looks like Sofia Varga's hotter young sister, but maybe you will!
Who knows?
But a good Colombian woman could change your life for the better. That is a fact supported by a mountain of research. Happily married men live long, have more satisfaction, and a better sex life. Don't believe me, check out the research.
Why Date Colombian Women?
Colombian women are intelligent, family-oriented, friendly and most of all, beautiful. But try not to get too fixated on their beauty. Colombian brides have a lot more going for them than their sultry eyes and smoking hot bodies.
These are women that make great life partners because they combine the best of the traditional virtues of Latin American wives
Colombian Girls Are Cultured
As soon as you step off your airplane you will hear and see the Spanish influence all around you, but Colombia is a unique mix of these different cultures. You can see it in the architecture, see it in their faces, and hear it in their speech and music.
Colombian girls love their music!
One of the country's nicknames is "Land of Thousand Rhythms," and asking a Colombian lady about her favorite style of music is a great conversation starter. They will probably mention the traditional Cumbia style of the Caribbean coast or Joropo which has sort of an old fashioned country and western feel.
A young Colombian woman will like recent tunes too. Shakira is the most famous Colombian singer today, and, frankly, a great reason to consider a Colombian bride. She has to have some gorgeous cousins or friends!
Colombia also values the arts and education. Colombia rivals Mexico in the amount of award-winning murals it has, and can even boast its own Nobel Prize-winning novelist, Gabriel García Márquez.
In fact, if you are attracted to educated women then you absolutely positively need to read One Hundred Years of Solitude, his most noted book. It will make you look educated and sophisticated even if you grew up in South Alabama.
If you are really interested in Colombian women, read One Hundred Years of Solitude. There is simply nothing you can do that is so cheap, so easy, and will really impress an educated Colombian woman.
All Mail order brides want you to appreciate and respect their culture. Get to know their culture and you will impress Latin women.
Never be condescending or rude about Colombia, Latin America, or other elements of their culture. Latin brides hate this behavior from gringos!
It comes across as rude and uncaring. The exact opposite of the message you want to be sending out to beautiful Colombian ladies.
Colombian Women Are Happy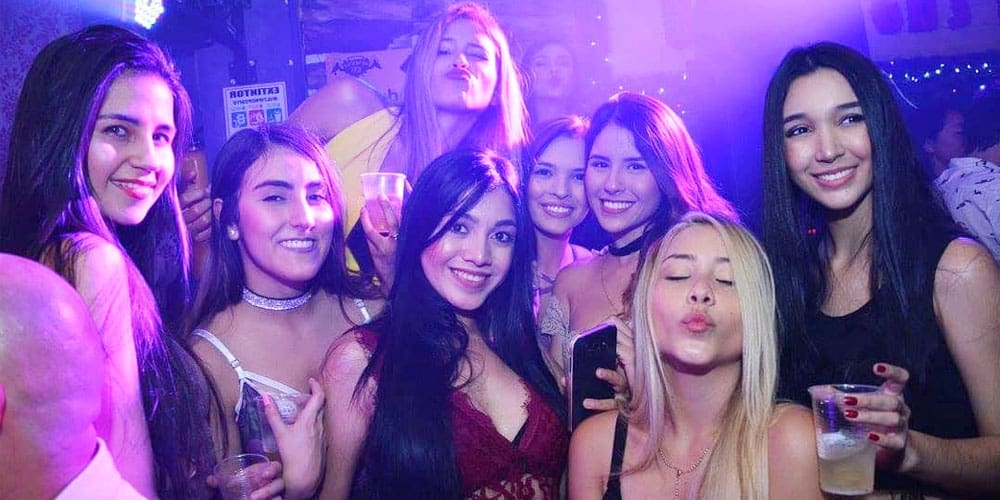 Colombian girls are happy. This is not a surprise, because Colombia regularly ranks as one of the happiest countries in the world. Seriously, this happy, joyful attitude is one of the main reasons that so many men fall hard for Colombian girls and a good reason to go straight to your
Really, don't you want to spend your time with a happy woman, especially if she looks like Sofia Vargas or Shakira Dating a happy woman may not always make you happy, but dating a sad woman will almost certainly drive you to the depths of depression.
This might be the best reason of all to fly down to Bogota to meet a Colombian lady! Happiness is contagious, so why not catch it from a stunning lady down in Latin America.
If you still have any questions about dating a Colombian woman you should check out this Fox News video about the international dating scene in Colombia.
You can see that Colombian ladies are just as beautiful in person as they are in their dating profiles, and, even more important that they are fun, outgoing, and positive.
A Colombian Wife Has Old Fashion Family Values
Generally, Colombian women will often acquiesce to their husbands and allow their husband to be the leader of the family. He protects them in emergencies and is the primary breadwinner. A wife is in charge of child-rearing and running the house.
Most mail order brides around the world have a similar point of view. It is more traditional than the modern "team" approach to marriage, so popular in the West. But today's Colombian wives were not born in the 1920s and they really like certain elements of the team paradigm.
For instance, modern Latinas expect more respect than their grandmothers demanded after marriage. They want to be consulted about important decisions. They want you to listen to their concerns. They will almost always go along with your final decision, but they want some input.
Really, don't you want a life partner who is capable of stepping up if you get sick or injured? If you do not give your wife some input she will not be able to help you when you need help and at some point, you will need help.
And, when you are old, sick, injured, or maybe in a bind at work your Colombian wife will step up like a pro – if you have treated her with respect. On the other hand, if you have done nothing but belittle her abilities and micromanaged everything your wife will probably come unglued because she will be worried about your criticizing her every move.
Latinas Love Older Men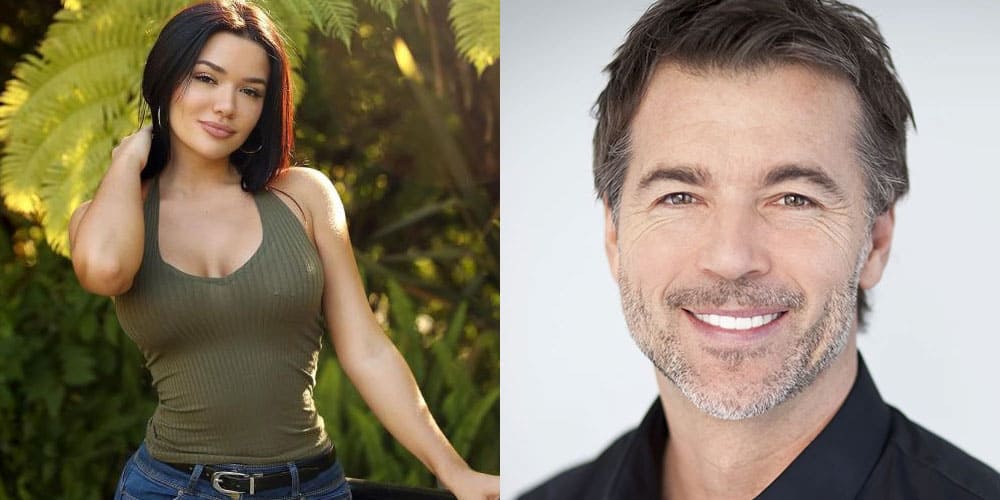 Latin American women generally believe that men are immature before thirty. Because of this, many women in their mid-twenties will date or marry a man in his mid-thirties or older. They believe that older men are more dependable and kinder.
Colombian mail order brides know the Casanova-like ambitions of local men. Generally, they are looking to marry not hook-up – even if they do hook-up it is usually part of a long strategy. Yes, some may date a foreigner for months or even years, but marriage and children are their goals.
Colombian brides want to be romanced and respected. Colombian women are tired of machismo. They have good reasons for this that go far beyond most of the complaints of the #MeToo movement.
Domestic violence is a curse for Latinas. Over the last decade, approximately one Colombian woman was killed every other day by her boyfriend or husband.
It is understandable that so many single Latin ladies sign up with international dating sites. Marrying a foreigner usually means a mail order bride is going to move somewhere with much stricter domestic violence laws and a tradition that does not accept violence against women.
Things to Watch Out For When Pursuing a Colombian Bride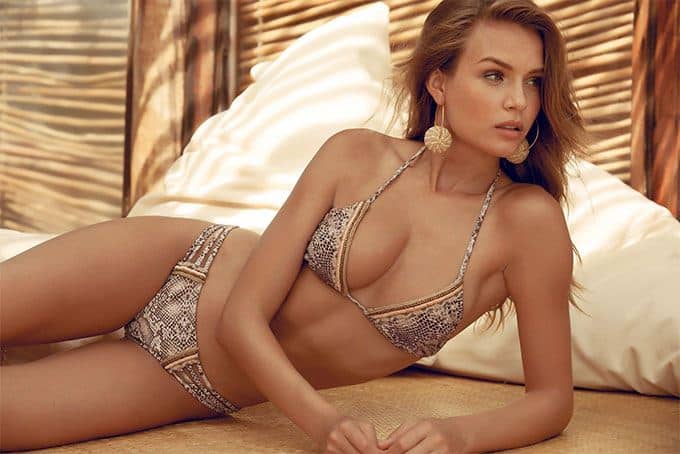 Colombian Women Can be VERY Jealous!
Latin women have a reputation for being territorial in a relationship. They like to know that their man is all theirs. Expect some jealousy when dating a Colombian woman.
Much of the jealousy Latinas exhibit is a direct response to the hyper-macho, patriarchal attitude so common in Latin America. Colombian brides are sick of being treated like dirt. That is why they sign up with international marriage agencies.
Remain calm if your wife or girlfriend gets angry. Be dignified when she loses it. But let her know you care. That is what any woman, Latina or otherwise, wants when she throws a temper tantrum. She wants to know her man cares.
Foreign guys have an advantage because often they are mature enough to defuse the situation. Age has its benefits.
Prepagas (Latin Gold Diggers)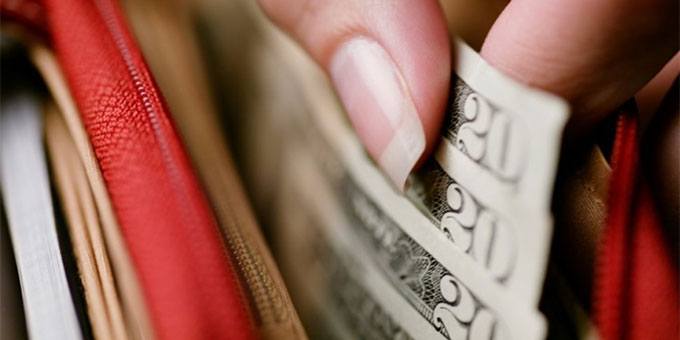 Of course, some Latinas are called "gold diggers," or Prepaga in Colombia.
In Latin America the economic disparity between the rich and poor is vast. Colombian brides know that if they marry a man from the United States or Europe they will probably have a better material life than she would have in Colombia, and, more important to most brides, so will her children.
That is what tempts gold diggers. That and a nagging worry you are playing them.
If you are serious about your bride let her know that you understand economics. She may think you are rich because you are staying in a luxury hotel, have a nice cell phone, and dress well. If marriage is in the works, be honest about what she can expect if she marries you and moves back to LA or London as your beautiful mail order bride.
And, remember, if you base the relationship on your wealth then you will attract women interested in wealth.
Check out our article, Do Mail Oder Brides Just Want Me For My Money? It explains this issue in more detail. Really Colombian women only want what women everywhere want: a man who will treat them with love and respect.
Single Colombian Women Are Seeking Marriage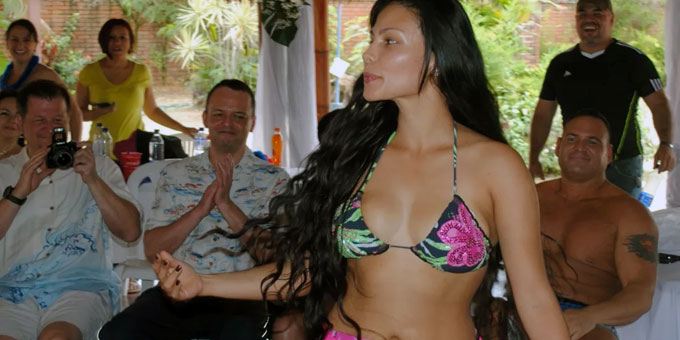 After the first couple of dates, a Colombian woman will introduce you to her family if she is serious. These women are very family orientated and will not date seriously without the blessing of their father and mother.
Family is very important for most Colombian girls. They want a future husband who is going to get along with their parents and siblings. And their parents want them to marry someone who is going to maintain the family's honor in the community.
Most Colombian mail order brides already want to have children when they sign up with an international marriage agency. Some women already have children too and they are looking for a good stepfather for their kids.
So, if you do not want children, be honest with your lady right upfront. It is not fair to lead them along in a relationship if marriage and children are not your final goals.
A Catholic Wife
Well, over 90% of Colombian ladies are Roman Catholic, but they are usually not extremely dogmatic Catholics.
Catholicism in Colombia tends to be more relaxed than in many Latin American countries, but it is worth remembering that most of the pious Colombian women that you will see shepherding their families to Mass on Sunday morning were fun loving Colombian party girls just a few years earlier.
Colombians tend to be close with members of their extended family and they often carry a deep sense of familial responsibility to parents, siblings, uncles, aunts, and cousins.
So, you have to be careful or you can end up supporting your girl's mom, dad, and thirteen other relatives, but this is true in a lot of the centers of international dating.
Colombian Bride Relationship Advice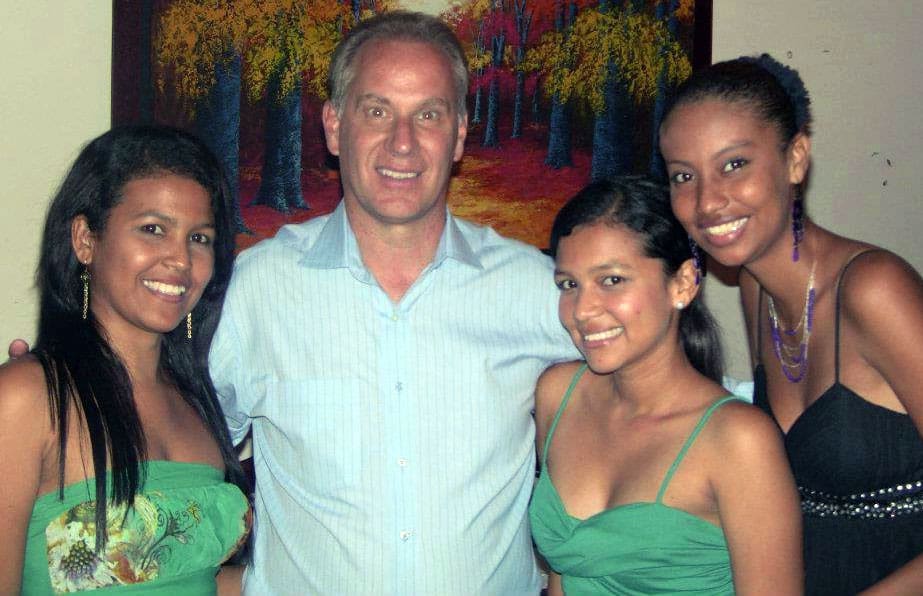 Giving relationship advice is dangerous. The is no such thing as one size fits all relationship advice. Your experiences may vary, but here are a few informed tips about dating and marriage in Colombia.
Meeting Colombian Brides Is Easy!
One of the things that surprises a lot of foreign men visiting Colombia for the first time is that Colombian brides tend to be easy to meet. They are not as temperamental as Mexican women, as cold as Russians, or as suspicious as your average Thai girl.
If you are polite 90% of single Colombia women will respond. Remember, this is a country this is one of the most cheerful countries on earth. So, don't be shy about telling her you are a foreigner and you are visiting Colombia for the first time.
She will probably ask you if you are looking for a wife. These women know all about the Colombian mail order bride phenomenon. Just tell her that, "I would like to get married, but first I need to find the right woman," or words to that effect.
If she is at all interested, you will know the situation. She will probably tell you she is single and might consider marriage too, but most Colombian men are rude dogs.
How To Attract Beautiful Colombian Women
You are probably single. You probably don't have a great track record with women or if you do you have been out of the dating game for years because you were married or in a serious relationship. So, you are a little worried about how you could possibly attract a beautiful Colombian woman.
Well, you don't have to worry about that, because for most Latin brides you are a rock star or at least a nice guy who is a world away from the rude local guys she normally meets.
Most Colombian men revel in their role as a macho man, often to a degree that is laughable to Westerners. When it comes to the dating culture, "Latin men, in general, are aggressive and pushy."
Just don't be that guy and you will attract beautiful Latinas. It is not difficult. Just be yourself and let them see that you are not just a playboy. But you have to remember, that Colombian women have probably heard a few horror stories about women who dated foreign men.
It is weird, but this happens because the editors of most newspapers and television stations are men and they really do not like the competition for their most beautiful women. So, they run as many negative stories about international dating as they can gin up.
So, don't just expect a gorgeous Colombian woman to fall into your arms. She is almost certainly a good Catholic girl. She wants to be wooed and you should enjoy the romantic chase.
Treat Her Like a Princess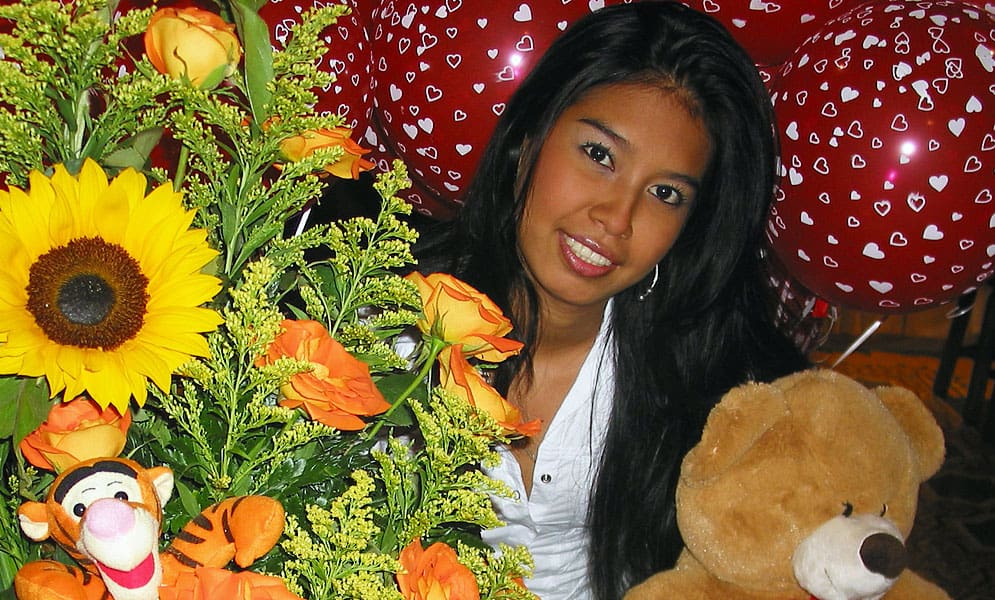 Colombianas like to be treated like a princess. If you are meeting a lady for a date, it is expected that you pick her up. Inviting her to your room or asking her to meet you somewhere will not get you far. Today Uber makes this a lot more convenient.
Be sure to bring flowers to your first date. Open doors and ask her opinion about where to go and what to do. Simply put: be a gentleman. If it helps try to channel Cary Grant, Matthew McConaughey, or another classic romantic leading man.
Remember, women in Colombia watch Hollywood movies and a lot of Mexican soap operas. They want romance and it is almost impossible for you to overdo it with flowers, compliments, and smiles.
But be careful because that gorgeous young Latina who you did not think would give you the time of day might believe every word, so don't write a check you can't cash.
Be Well Groomed
When going on a date with a woman from Colombia make sure you are groomed, clean, and smell good. These women put a lot of effort into their appearance and appreciate a man that does the same. Shorts and sandals are frowned upon.
Colombian women might be a bit vain, but they will take the time to get to know you. So, tell her about your family and hometown. Tell her about your education and job. Your Colombian beauty is probably really interested.
Best Dating/Marriage Sites For Meeting Gorgeous Colombian Women Online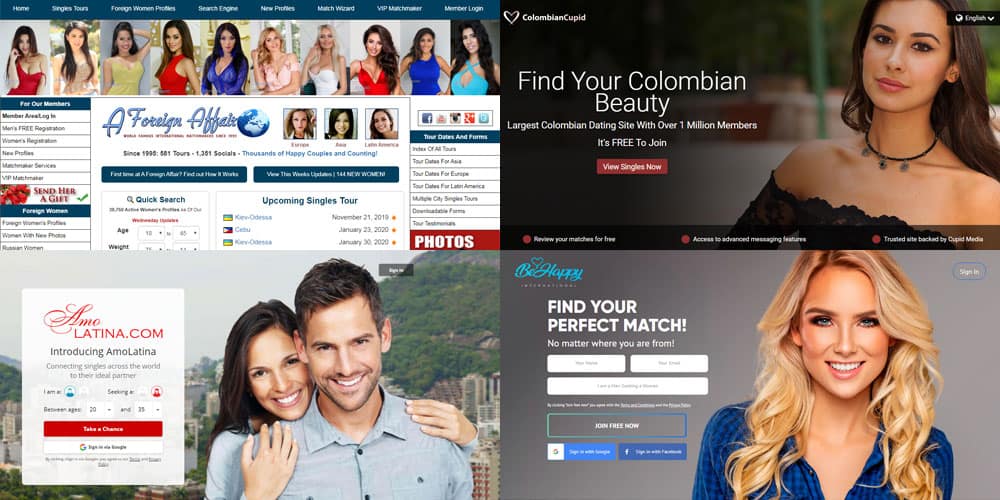 There are literally thousands of dating sites and marriage agencies online with profiles of literally tens of thousands of gorgeous Colombian mail order brides. You can meet women on many of them, but far and away the leader in Colombia is A Foreign Affair.
Loveme.com (A Foreign Affair)
A Foreign Affair is the oldest and most respected international dating agency operating in Colombia. They are based in Phoenix, Arizona, but they have offices in all of Colombia's major cities. Check out our glowing A Foreign Affair Review.
What makes them great is that they run numerous romance tours to Colombia each year and they have drivers, guides, and translators available almost everywhere. That eases a lot of the logistics of meeting, dating, and later marrying a foreign woman a lot simpler.
AFA's romance tours are the industry leaders. For a lot more information, check out The Best Damn Guide to Romance Tours!
They also offer matchmaker services both on the tours and as stand-alone products. A matchmaker is a person who will help you through the process. For a lot of men, they are really helpful because they help men spot their weaknesses and find women who will be compatible.
In fact, even if you use another online dating site to meet a Colombian woman you should consider using AFA's translators and other help. They are real pros.
Really, there are not any true competitors for AFA in Colombia. They are a full-service marriage agency that offers romance tours, matchmakers, and electronic introductions, but there are other dating sites where you can electronically meet Colombian women.
>>Visit A Foreign Affair's Website<<
ColombianCupid
ColombianCupid has thousands of profiles of gorgeous Colombian women. It offers chat and video chat at a reasonable price. It is a pretty straight forward dating site, part of the Cupid Media family of sites, but here is our nice long review of Colombian Cupid.
>>Visit ColombianCupid's Website<<
Amolatina
If you just want to chat with centerfold gorgeous Colombian models then Amolatina is perfect for you. But like Colombian Cupid they do not offer any of the practical help you need to actually meet the Latina of your dreams.
Some of the profiles will simply blow you away! It really can be fun to chat with a perfect 10.
Here is our long review with all of the pros and cons of using AmoLatina.
Behappy2Day
Behappy2Day is very similar to Amolatina. The girls are gorgeous. It is expensive, but you might be able to chat with the perfect Colombian mail order bride? Or the perfect Ukrainian or Chinese woman, because they offer chat with beautiful women from around the world.
Here is our Behappy2Day review.
>>Visit BeHappy2Day's Website<<
Is it Safe to Visit Colombia?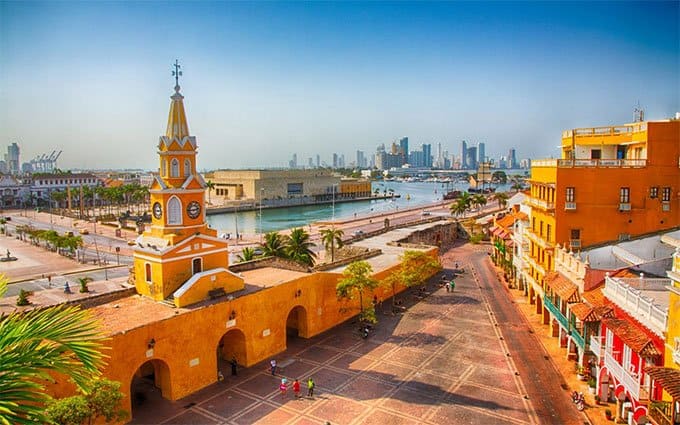 Until recently many men did not consider Colombian mail order brides because of the perception that the country was unsafe to visit. True, during the 1990s, at the start of the modern mail order bride movement, a simmering conflict between government forces and anti-government insurgent groups, principally the Revolutionary Armed Forces of Colombia (FARC) funded largely by the drug trade, escalated.
This was one of the darkest periods in Colombian history with assassinations and kidnappings commonplace. However, the insurgents lacked the military wherewithal and popular support to overthrow the government and the violence has been decreasing since about 2002.
But you aren't really interested in the military or political history of Colombia. You are interested in whether or not it is safe to visit Colombian girls, but that is not a simple question to answer.
Colombia's involvement in the drug war has significantly decreased and it can even be said that Colombia is no longer a battlefield. A lot of the drug activity has actually moved to Mexico and the US border. Most Colombian cities are relatively safe these days.
This means the number of homicides is less than what you will find in some major American cities like Washington D.C. or New Orleans. This does not mean that Colombia is a Utopia of some sort.
You should still use basic precautions such as being aware of your surroundings, avoiding dangerous people, being wary of strangers, and avoid traveling to rural places on your own.
Generally, if you meet Colombian women in the tourist areas in the major cities you will probably be safe.
For example, Bogota is a huge city of something like ten million people. Its overall homicide rate is half the rate of remote Russian city Vladivostok. Because Bogota is the capital city parts of it are nearly overrun with police, particularly the tourist area known as the "North Side."
Medellin, a popular city for finding hot Colombian girls used to be the hotspot of the Colombian Drug War. Turf wars and kidnappings were common, but today this is not the case.
Although listed as safe, Medellin can still be considered dangerous for reasons other than kidnappings. Keep your hands on your money, because pickpocketing and mugging are quite popular.
However, there are large areas of the countryside, especially near the border with Venezuela, that are under guerrilla influence, so show some good sense when you plan your trip.
Where to Find the Most Beautiful Women in Colombia
Colombia has a lot of urban areas, so it may be difficult to know which one is best for finding the ladies. If you ask people from Colombia which city has the most beautiful women, you will never get the same answer.
Here is a quick rundown on some of the best cities to visit in Colombia if you want to meet single Colombian women:
Medellin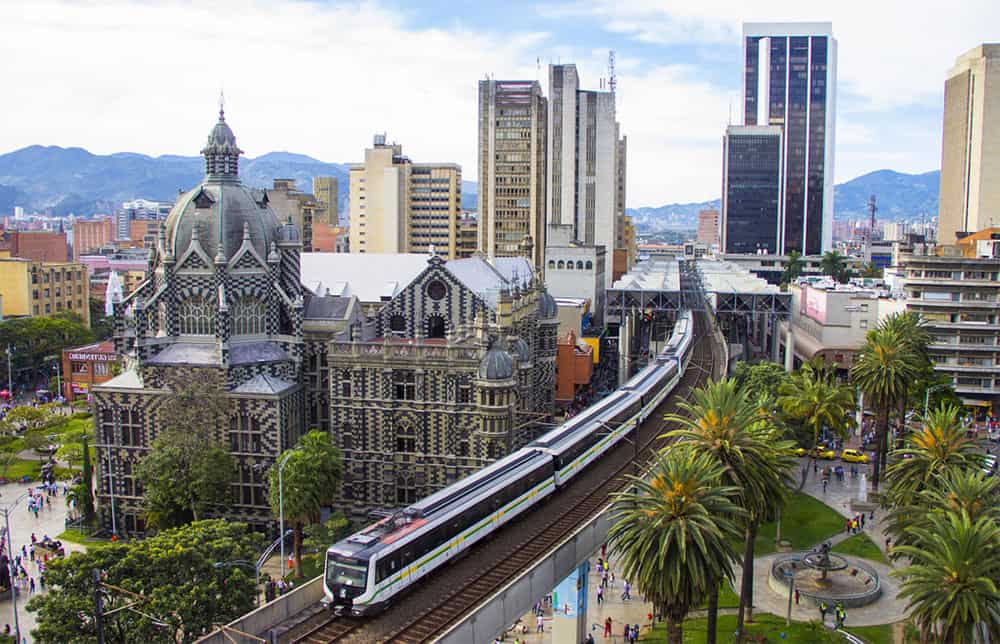 Medellin is a big city that welcomes Westerners and has a laid back attitude. The women are friendly and love to party.
It is considered a safe city, but I wouldn't go walking around by myself at night. Write down the number to a cab before you leave your room and have it handy in case of emergencies.
Medellin is a big city. It has more than 3 million people and is Colombia's second-largest city, it is also the fashion hub of Colombia. It is comparable to New York or Los Angeles, the most beautiful women from small towns thru-out Colombia flock here to become models, actresses, and beauty queens.
When in Medellin it's best to just enjoy yourself. The locals are always smiling, the weather is nice, and the women are beautiful. You can pretty much do whatever you want. Go shopping or dancing! Try out a "chiva" or "parquelleras".
Whatever you want to do you will probably find it in Medellin.
Bogota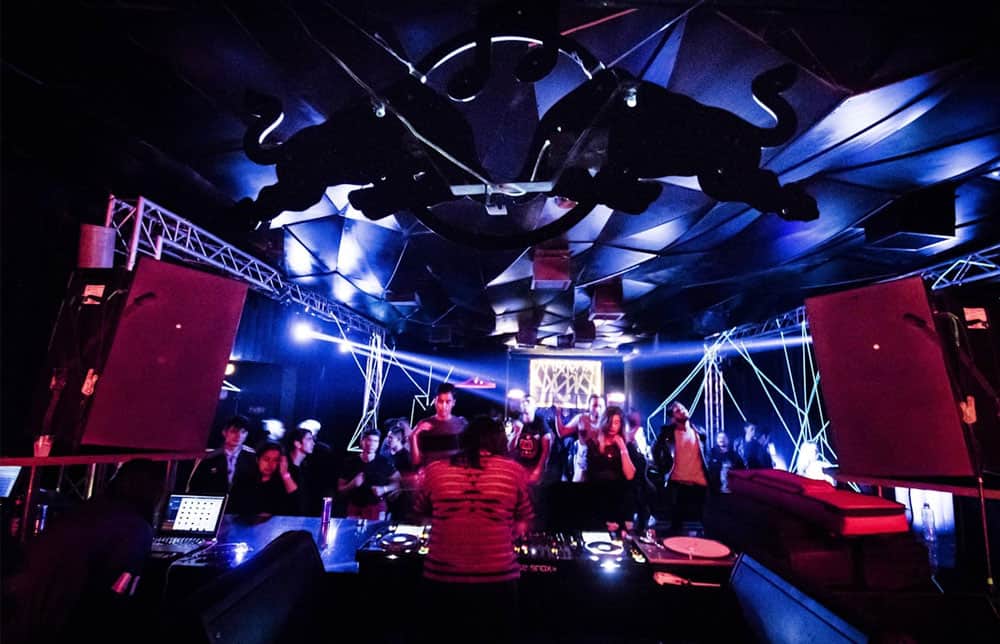 If you are looking for a professional, urban Colombian woman head over to Bogota. The city is filled with all the modern amenities including shopping malls, skyscrapers, and nightlife. Here you will find college students, artists and an environment similar to some American cities.
The only difference might be the large amount of beautiful Colombian women walking around.
Bogota is considered one of the safest cities in Colombia and its women are family-oriented and professional. These women are also focused and serious about finding a husband.
With 8 million people in the city, you're sure to find one you will like. This capital city may not be as wild as other destination spots, but it's still Colombia, so expect some sizzle.
Cartagena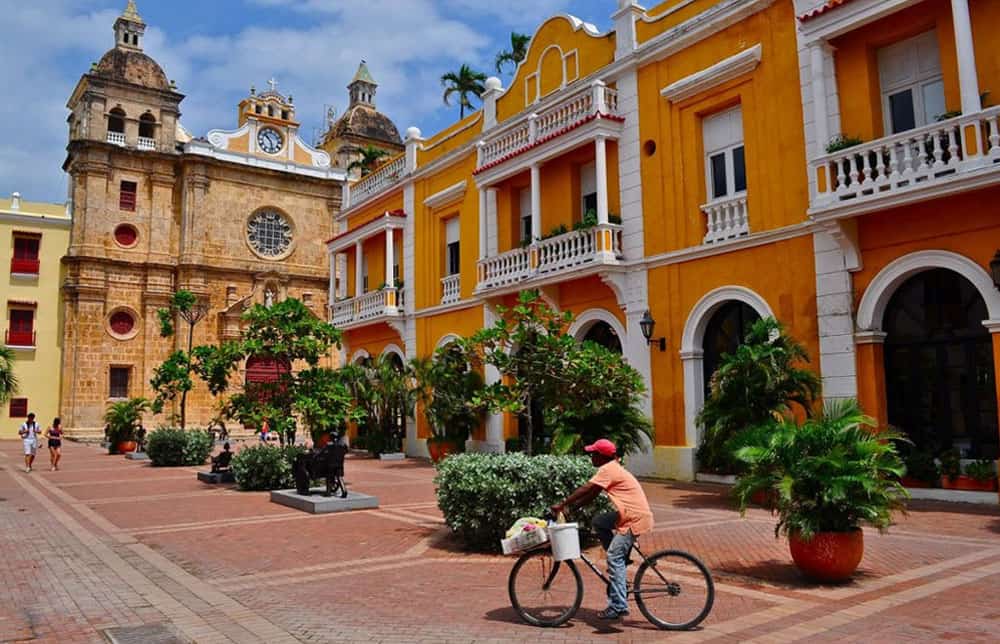 Cartagena is Colombia's main tourist destination located on the northern Colombian coast. It has a very diverse population and is heavily influenced by Afro Caribbean culture. The feel of the city is similar to New Orleans minus the French, Crime, and Jazz.
It is a party city, and the women there are eager to entertain. It's also coastal, so don't be surprised if your lady loves the sun. The city is rich with culture and architecture so romance should be easy to find, and the women are extremely friendly to foreigners.
Visit this city for a great time with the Caribbean/Colombian feel.
Barranquilla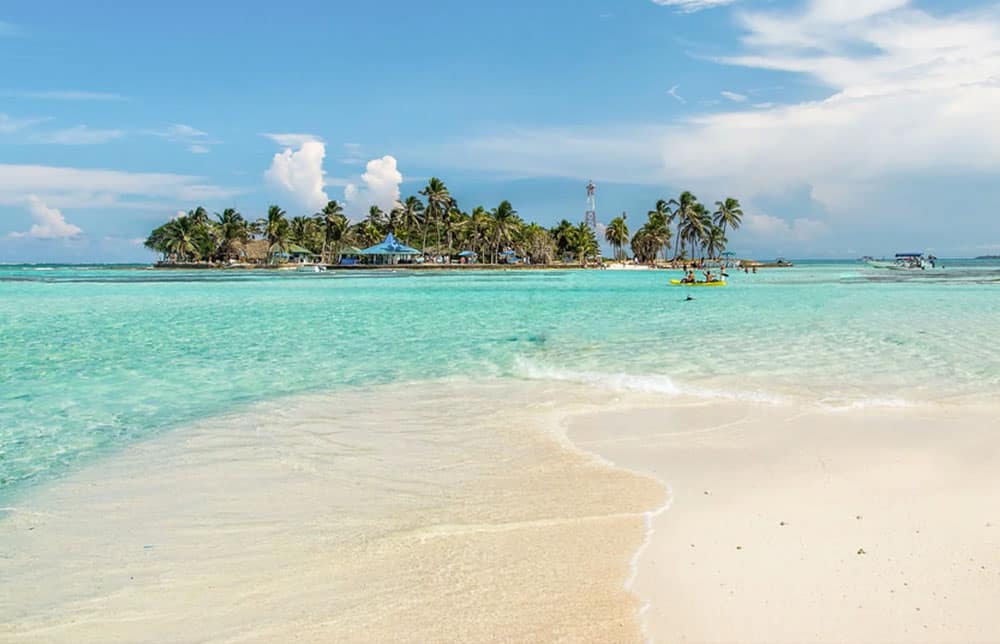 Not far from Cartagena is a hotbed of hot Colombianas. Colombia's other Caribbean city, Barranquilla, has produced some pretty famously beautiful women; if your idea of Latin beauty includes Shakira and Sofia Vergara, you should probably visit their hometown of Barranquilla.
The women of this city love the beach, parties and generally having fun. Although it's small, this paradise is the home of the second-largest Carnival celebration in South America. Barranquilla women can also boast numerous Ms. Colombia titles.
Cali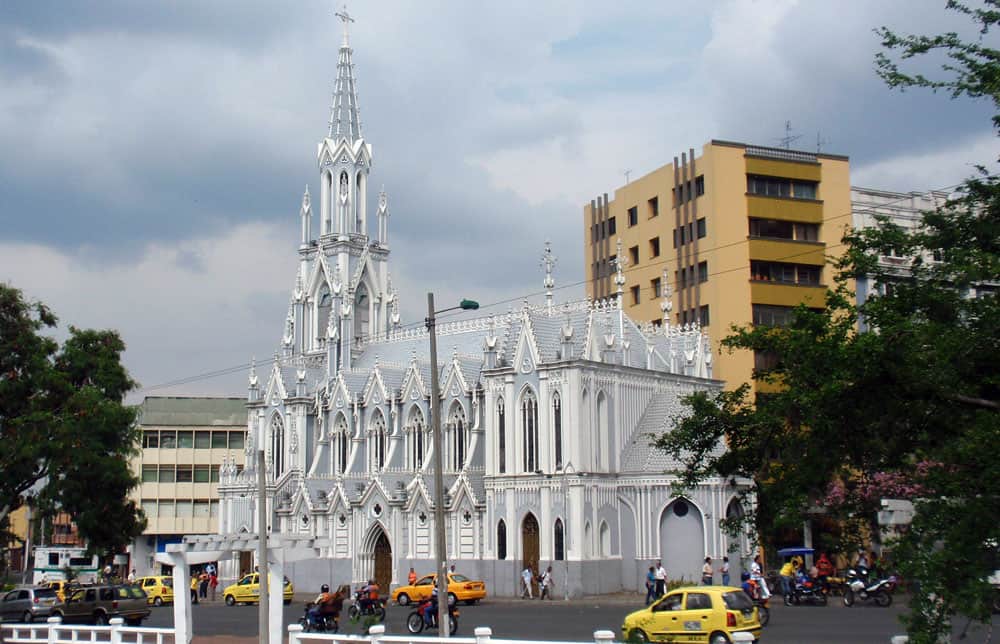 Further south, lies the city of Cali, and just like in the US, Cali will not be overlooked. Known for its natural beauty and plastic women, this city also loves salsa music and is rich with culture.
Although not as developed as other popular Colombian cities, the women of Cali like to party and enjoy the finer things in life. A more tropical destination than some of the others, the women in this city are confident and fun.
Some people claim Cali has the most beautiful women, but many others are quick to say it's because of the weather and the fact that they wear fewer clothes there.
Westerners do not regularly visit Cali, but if you have a decent amount of money and speak some Spanish, the locals will treat you nicely.
Summing it Up
If you're looking for a demanding, temperamental, high maintenance woman that you can never please, you're probably not interested in Colombian girls.
However, if you are looking to meet a beautiful, even-tempered woman for marriage, perhaps you should consider one of these beautiful Colombian brides.
Colombia is safe to visit if you show some basic good judgment and flights are cheap. What are you waiting for? With online dating, it is not a huge hassle.
If you are a decent normal guy and you are really ready to settle down there is a sexy Colombian bride waiting for you!