About International Love Scout
We Search For the Sexiest Women in the World
We started out as two broke guy who knew nothing about international dating.  All we knew was that there were way too many sexy women on international dating sites for anyone to keep up with them all.  
The business really started as a way to keep up with the sexiest girls in the world and that is still one of our primary goals.
Handpicked Profiles of Beautiful Mail Order Brides...
Profiles of Sexy Mail Order Brides
The heart of the site is the profiles of amazingly sexy women from around the world who dream of the chance of meeting a Western man, particularly form the United States, the European Union, Canada, Australia, or New Zealand.
The women are amazing!
This is a site written by men, for men, but it is always about the women.  Unlike a lot of bad DJs in strip joints we never forget you are here for the women.  
You are not reading this, because you are fascinated with my nuanced view of the universe or my razor sharp sense of humor.  You are reading this because you are lonely and tired of trying to find the right woman in your city, town, village, or polar research station.
We write our own fun reviews of the profiles of the sexiest foreign girls from the top international marriage agencies on the web.   We can make your search for a mail order bride both more fun and more efficient, and ultimately safer, happier, and even more fulfilling.
Explaining Mail Order Brides
We also spend a ton of time trying to explain how international dating works.  Do you wonder if you can really date a younger woman?  Or are you suspicious that mail order brides are only out for your money?
We have a huge number of articles on wide variety of topics, because this is not a decision you should take lightly.  You need to be informed about your options and we discuss the cost of a mail order bride.
However, one point we try to reiterate across the site over and over again is that the women really are amazing.  That was really the biggest surprise for us in this process.  Whether they are from Asia, Latin America, Africa, or Eastern Europe the women are truly great.
And, in all seriousness most of the guys that are searching for mail order brides seem to be solid too, but we try to help them be better boyfriends and husbands.  Yes, this is a business and we are trying, with mixed success to make money, but we warn guys that not everyone is ready to date a mail order bride.   We urge guys to understand why foreign women are interested in Western men.
The long and short of it is we are a site that we hope helps fan the flames of real romance and create happiness for both the guys who visit our site and the beautiful, sexy foreign women they contact.
Secrets Of International Love Scout – How to Get The Most Out Of This Site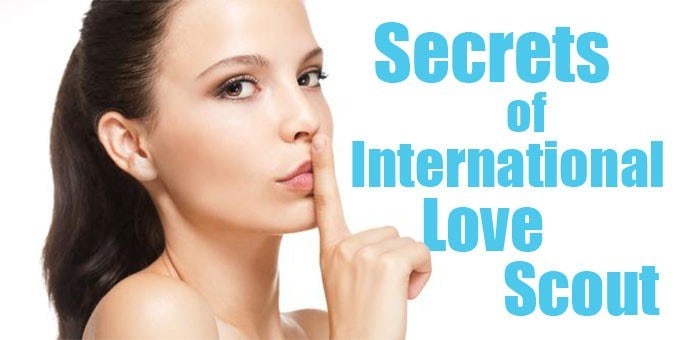 Do you want to find out what the truth about mail order brides really is?  That takes you to a huge number of articles where you can discover the mainstream media bias against international romance and why you really are more desirable overseas.  And that is just for a start.
Want to find out how much mail order brides cost or if you are one of the guys who really should NOT be looking for love overseas?  We have that information.  Are you worried that that mail order brides just want you for your money?  We got you covered!
Maybe you are looking for reviews of dating agencies.  We have a pile of information.
Women You Want!
And then there are the women!
We know the women are amazing, but most guys never realize just how amazing.  But hidden deep in the depths of the site we have page where you can quickly find many of the most amazing ladies organized not by where they are from but by what makes them so special!
Are you looking for a sexy foreign model?  Or maybe you really dig intellectual chicks?  If so you are in luck!  We have fit women who can really get your heart racing and foreign ladies who speak fluent English so you can avoid the problems of dealing with the language barrier.
Every single category is like a box of chocolates!  Open it up and prepare to be surprised with the beauty, intelligence, and charm of the ladies here at International Love Scout, after a decade of doing this we are still amazed.
A Strategy You Can Actually Use!
This is not a one size fits all site, because romance everyone is different.  What are you really looking for?
If you are really serious about meeting a woman in the next six months to a year with the goal of marriage the two best sites for most men are probably A Foreign Affair and Elena's Models. These are the two most serious and well respected sites in the industry, but they are not identical.
The real strength of A Foreign Affair is that it is based in Phoenix, Arizona, and offers a lot of help to make it easy to actually meet the woman of your dreams in person.  Their tours to Eastern Europe, Latin America, and Asia receive rave reviews and have been the inspiration for at least two television shows and two movies.
Elena's is a smaller site based in Australia, but the owner, a former mail order bride, is very hands on and extremely diligent about rooting out scam artists.  That is not nearly the problem that is used to be, but if it really worries you Elena's is a great choice.
Not sure what to write to some incredibly beautiful young woman on the far side of the world?  We have you covered.
On the other hand, if you are not sure that international dating is really for you check out Be Happy Today.  It is currently our number one instant chat site.  Chatting with ladies is a great way to meet some women and with the video chat you can actually see them live.  You can decide if they are really serious or just playing games.
Chatting is also a LOT of fun, because it gives you a chance to actually see a beautiful young woman on the other side of the world laugh at your jokes or hesitate before she tells you why she really decided to search for a man from overseas.
Then if you want to travel to meet them you can usually use the amazing travel services of A Foreign Affair to help you meet them.  That is really a great strategy unless you are an experienced foreign traveler.
Our other sites, the Cupid Media sites and Cherry Blossoms, can be good too, but those sites do not offer any of the extra travel support.  That is really their weakness, but if you are an experienced international traveler get out your passport and check out our reviews of the best international dating destinations.
We suggest signing up with several sites and making the choice that is right for you.  However, when you sign up spend a little time on YOUR PROFILE, because then you will have women searching for you!  You will find that the women are really nervous about scammers, players, and brutes and a good profile with some real information and a few decent photos will help them see that you are a real person too.
A good profile shows the women you are classy and serious.  It is your chance to make a good first impression to some of the most beautiful girls in the world.
An over educated international traveler, he sets ILS' light, positive tone. Charlie constantly pushes to ensure every article is supported by good sources, preferably from peer reviewed journals, government reports, or top-flight newspapers and magazines.
American Expat currently residing in the Philippines. Ed became interested in mail order brides after his wife of twenty-four years left him for his youngest daughter's gym teacher – her female gym teacher.
Dr. Julia Meszaros teaches sociology at Texas A&M University in Commerce, Texas.  She wrote her dissertation on romance tours that she took with A Foreign Affair.
Lars King is a Digital Nomad funding his way around the world writing about things that interest him; extreme sports, surf shacks, beautiful women... You probably won't see his articles on women's websites!
Matthew Harris is a Self Confessed Tech nerd who has spent the last 5 years traveling the world looking for love. He hasn't found the right woman yet so he currently lives in Arizona with his 3 dogs.
San Francisco native and former T.V. producer. Toby has traveled to over 50 countries. He's now happily married to a beautiful Thai woman.
Charlie Morton
Charles Morton, the Founder, and CEO of International Love Scout has a long track record helping people discover their full potential as an award-winning teacher, mentor, and guide.
He believes that people can change their lives for the better and his goal in starting and running International Love Scout is to help both men and women improve their lives and find the love and fulfillment they deserve.
He is a total romantic and an unabashed supporter of international dating. This is why there are so many pages on International Love Scout discussing the positive benefits of international dating for both men, and especially for women, for whom marrying a foreign man is often the single best thing to ever happen to them.
Charlie believes that if the men understand the incredible benefits of a stable, long term relationship with the right woman then they will work harder to make their attempt at international dating blossom into true happiness.
So, International Love Scout encourages men to ask themselves if they are really ready to start this process because there are men who should not date mail order brides and offers them resources for self-improvement so they can begin their journey towards happiness and fulfillment.
Education
Charlie believes in the life-changing value of education. He earned degrees in History from Louisiana State University and The University of Alabama. Later he earned an M.F.A. in Screenwriting from the School of Cinematic Arts at the University of Southern California, and a Juris Doctorate from the College of Law at the University of Nebraska.
Charlie continues his personal and professional education. He has earned twenty-one hours on a Masters of Counseling degree from Louisiana Tech University and recently completed an online certificate program on Hu
man Trafficking Awareness offered by Stanford University.
Professional Experience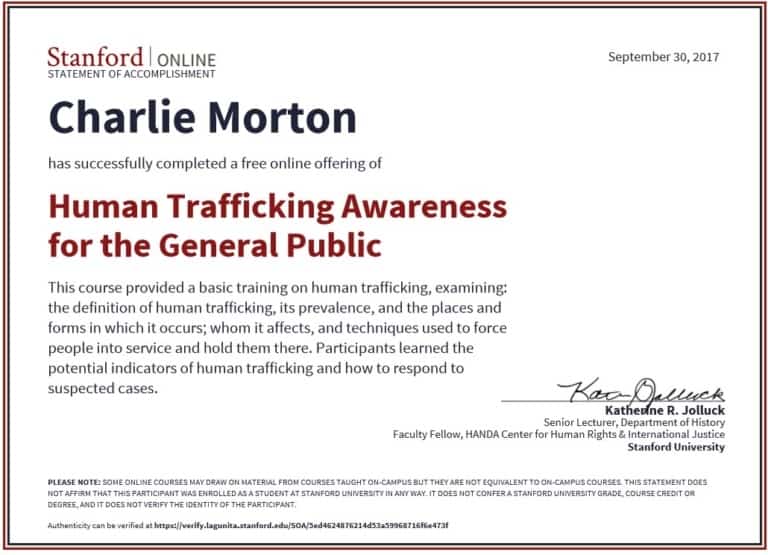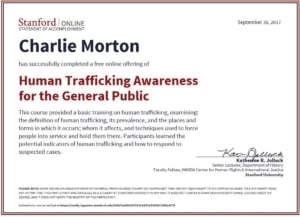 He has worked as a park ranger, museum curator, college professor, and held a variety of administrative roles at small colleges.  He taught history at Louisiana State University and Cal Poly Pomona and was recognized as one of the top college instructors in the United States. In each of these roles, he has focused on helping people learn, grow, and reach their full potential, and International Love Scout began with similar goals.
During late 2008 Charlie noticed that there were vast numbers of stunning foreign girls on international dating sites.  He had never spent a dime with a mail-order bride agency, but he thought that it was sad that these beautiful, intelligent young ladies deserved to be seen and appreciated.
So, he decided to create a site where the most beautiful, interesting women from the top international dating sites could be listed.  He also hoped to make a little money, because there was no way to afford the time and effort of developing the site without the hope of at least making enough money to cover his time and expenses.
So, International Love Scout went live in early 2009, but almost immediately he considered killing the site.  He received several diatribes about the evils of international dating.  Charles was concerned about what he read so he started to research the critical reports.
First, he discovered that the most critical reports were not based on empirical research, but from the application of feminist theory to the issue of mail order brides.  Because of his background as a college history professor, this criticism seemed closer to paranoid fantasy, but he did not really have much more to go on until he discovered Lisa Anne Simons dissertation which was based on interviews with mail order brides and the men they married.
Simon's generally positive portrayal of the results of international dating changed everything.  Charles decided to keep International Love Scout alive and to include a focus on academic research on international dating as an important aspect of the site.  This focus has expanded into an outright defense of international dating from the lies of the anti-mail order bride activists.
International Love Scout continues to grow and develop, but the primary focus remains on the amazing women!  The reviews of women's profiles give a guy's view of these sweet, charming, and very sexy women.
It is the women that really drive international dating and Charles has tried very hard to empower and support them.  That is the primary goal of International Love Scout.
Part of that, of course, requires helping men better understand international dating.  International Love Scout offers reviews of the top dating agencies, reviews that are loaded with specific information on the best uses for each agency, along with articles that explain why the phenomena is still popular with women around the world, and how men can get the most value from the money they spend searching for love.
Here is Charlie explaining what International Love Scout is all about at the 2017 Idate Conference in Minsk, Belarus.
Here is an interview with Charlie on a British dating blog.
Dr. Julia Meszaros