Armenian Girls – Sweet, Sexy and Conservative
Armenian girls are hot! Don't trust me on this, just look at Kim Kardashian! Well, technically, Kim Kardashian and her hot little sister are only half Armenian, but let's not quibble.
Girls from Armenia have a very Western outlook on many things, in large part because nearly every Armenian mail order bride has relatives living in Los Angeles.
Also, the country has a good education system and so even though Armenia is sort of the middle of nowhere by most standards it is not necessarily a backwards nation.
However, there are some important differences between Armenian women and the women you may be used to dating back home.
Armenian Women vs. Western Women
Armenian women are different from western women. Their culture generally has very clear and distinct roles for men and women. Women are expected to raise the children, take care of the household, and manage the home. They are also responsible for passing on traditions from one generation to the next.
Armenian women are generally expected to be submissive and domestic abuse remains rampant in the country. Due to this, many women would like to find a man who will be nicer to them, and treat them with greater kindness and respect than they might receive from a local man.
Armenia is generally a Christian country, so this is an important consideration if you are going to marry a girl from Armenia. If you are Christian, catholic, protestant or of a similar religion, you should have no problems finding a beautiful Armenian girl who shares your convictions.
The State of Armenian Mail Order Brides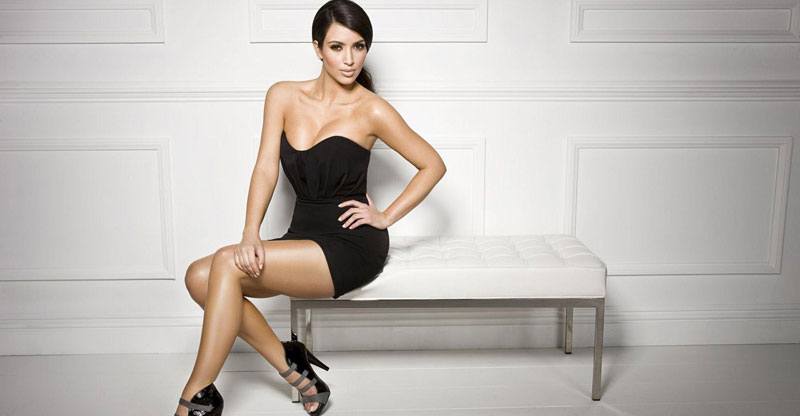 Armenian mail order brides have a long history and it was one of the first areas of the old Soviet Union to become a center for the modern international dating industry, but in recent years there are not as many Armenian singles online.
A major reason seems to be that Armenia is simply a difficult place to visit, because it is so out of the way. That means that many of the best agencies, which really make most of their money on Romance tours, do not try to recruit girls from Armenia.
Despite the fact that Armenian women are not as prevalent on the International dating sites as their Ukrainian or Russian sisters, there are still plenty of hot Armenian girls looking to date western men. You just have to do a bit more digging to find them.
Armenian Brides – Why They Want to Date You
It's important to understand Armenian women and what motivates them to seek foreign men. Many people think it's just money, this is not true. Yes, the economy in Armenia is pretty weak right now and certainly Armenian mail order brides are hoping to find a better life in the West, but generally they are not simply poor naïve young girls fleeing economic despair.
Often women go looking for foreign men because of cultural clashes with local men. Quite simply, they are looking for a man who is different than the local men.
These are the biggest complaints Armenian women have with dating and marriage to Armenian men:
They want to be treated as equal partners, not as inferior
To be included in the decision making process about things affecting the family
Too much pressure to take care of the sons parents
Having to do all of the family chores themselves and receiving no help from their husband
They want greater amounts of love and affection than what they are likely to receive
Greater amounts of discussion and emotional intimacy
Unrealistic, impossible to meet expectations are imposed upon them as women
The desire for challenges outside of the home
After you have read the complaints Armenian women had about local men, you can start to understand how and why many women would like to meet someone different. Quite simply, a lot of these women want to have a life more like a western woman's.
While they may not want one identical to a western woman's, they do seek greater kindness, love, affection, and better treatment in their relationship by marrying a foreign man, which is not unreasonable for any person to want.
Armenian Dating – What to Expect
Even though Armenian is not a backward country, an Armenian woman is still probably going to be more conservative than your average western girl, they are very marriage and family oriented. This is basically their old culture.
These old-time values come some advantages. You get a girl who is very monogamous, so you don't have to worry about being cheated on, likewise it's important to remember that many Armenian women remain with their husbands even in the face of domestic abuse.
This is how committed women are to their relationships. An Armenian woman is not very likely to leave you or just give up on your relationship in a flash. Most women in Armenia who marry are very committed and willing to work to make your relationship successful.
Most of these women just want to build a happy life with a nice man who will be kind and loving to them. More than anything this is what they are seeking. Naturally any country will have a few bad apples, but just apply due diligence and use common sense when meeting people.
You should also know that Armenian women are generally virgins until they are married because of the Christian culture. This means should you marry an Armenian woman, she will probably be a virgin. It's generally much more work for an Armenian woman to get married if her virginity is not intact. Here is a link to a thread on the Heyforums about Armenian women and virginity.
It's important to understand that Armenian culture is generally much more conservative than western culture. To understand it, think about how western culture was hundreds of years ago when Christianity was very powerful. In Armenia, Christianity still has a very big influence in the culture and as such people are much more conservative according to Christian values.
Armenian Dating Sites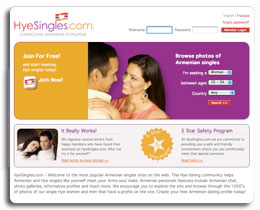 HyeSingles.com is easily the best place on the internet to find smoking hot Armenian girls. The site is easy to navigate and it has ton and tons of features. More importantly, Hyesingles.com is based out of Southern California and it has a very strict anti-scam policy.   Check them out!
Communication is Key
The key to building a successful relationship with a woman from Armenia is communication. Make sure she understands you, what you want, and your culture. Likewise understand hers and what she wants.
A relationship is about communication and cooperation. Anytime you are dating someone from another culture you will both be working together to build understanding between the two of you.
This is the most important consideration when marrying a woman from Armenia; understanding her, her country, culture and how to meet her needs emotionally. As a general rule, women from conservative countries tend to work very hard to maintain a happy relationship, so when you find the right one – chances are she will stand beside you for the rest of your life, and never want to leave you.
Understand the girl you are with, maintain clear, open and honest communication with her, and you will have a happy marriage for a lifetime.
Armenian Info
Armenia is a small mountainous country about the size of Maryland that borders Turkey, Georgia, Azerbaijan, and Iran. That's obviously a dangerous neighborhood and the Armenians have had a long history of conflict with most of their neighbors, most famously the Turks.
Armenia is a beautiful country with all of the outdoor activities you expect in a mountainous nation, but getting there is going to probably take at least a couple of plane changes. However, that could well be part of the appeal for many guys. Regardless, if you get interested in an Armenian girl you will probably have to travel there on your own.
Armenian's also have the reputation for living to a ripe old age, perhaps because of the clean mountain air, but anyhow the Armenian woman you marry will probably outlive you.