Review Summary
Strengths
Sexiest Latinas Online
Good Video Chat
Thousands of Latin Mail Order Brides
Concerns
Complicated Terms of Service
Concerns About Authenticity
Expense
A review of Amolatina has to give some context, because Amolatina is different from most dating sites. It cannot be compared to Match.com and it doesn't want to be compared to Loveme.com.
Amolatina's goal is simple. To help guys meet the sexiest Latinas anywhere. And at this simple goal Amolatina really succeeds beyond any reasonable hope.
Sexiest Latinas
Amolatina is the absolute best place to meet sexy Latinas.  That is a stone-cold fact!
They have profiles of the absolute HOTTEST Latin women on the entire internet because it is owned and operated by the same people who run AnastasiaDate.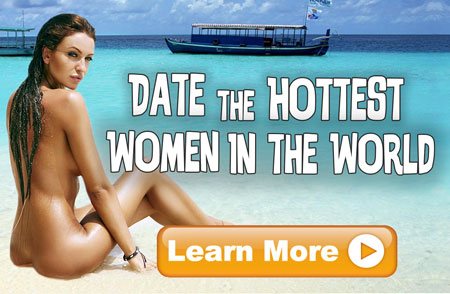 That connection to Anastasia is both good and bad and explains why Amolatina reviews are mixed.
The good news is that Anastasia has defined itself as the high-end Eastern European mail order bride site with the best looking Ukrainian and Russian girls.
So, it is not surprising that Amolatina is absolutely, without a doubt the home of the hottest looking Latin mail order brides on the internet.
If you are looking for a sexy Colombian bride who looks like a Playboy playmate or a Brazilian woman who will simply stun your friends when she wears a bikini, Amolatina is definitely the agency you should take a look at.
Is Amolatina a Scam?
The bad news is that Amolatina gets painted with the same brush as Anastasia. There is a loud vocal minority that insists that Anastasia is a scam and so you can expect that they will also insist that Amolatina is a scam.
ILS does not believe that Anastasia is a scam site and we do not believe that Amolatina is a scam site either.
The truth is that they are VERY GOOD at getting men to spend more money than they thought they were going to spend, but that's pretty much the primary goal of every business in the world.
However, it does not mean Amolatina is a scam. They explain everything in the fine print and in this review we try to highlight the fine print, so you can find the girl of your dreams without busting your budget.
If you are really concerned about being scammed you only chat with women you can see on live video. Ask them to wave at you or blow you a kiss. Then you will at least know that woman is actually chatting with you.
That does not guarantee she is not getting paid somehow, but it does mean you are chatting with a super hot Latin woman.
That is really what Amolatina and Anastasia are selling, the chance to contact some amazingly hot women.
Did I mention that the women profiled on Amolatina are hot? Also, they have more women than most other sites from several countries including Brazil, Venezuela, and Argentina.
Did I mention that the women profiled on Amolatina are hot? Also, they have more women than most other sites from several countries including Brazil, Venezuela, and Argentina.
I really do not understand why Argentina has not become a mecca for mail order brides, but Amolatina does have profiles of sexy Argentine girls and a TON of hot Brazilian brides.
Communications
We've had a lot of guys ask us about how they can contact a woman on Amolatina since all of the communication flows exclusively through the agency and the chat system automatically deletes all email addresses, telephone numbers, web addresses, and so on.
This is incredibly frustrating if you are serious about meeting a woman. Here's what Amolatina says about this question:
If you feel ready to move on to the next stage of your relationship with one of the ladies on AmoLatina, you are free to exchange any information you wish, including email addresses and phone numbers.
One popular way to do this is to use our Phone Introduction service. We have more than 30 operators waiting right now to connect you to your lady.
The International Marriage Broker Regulation Act forbids agencies from transferring anything but postal addresses through the correspondence system so please use one of the above services to make it to the next step with your lady.
They used to offer a Date Me service, but that and Amolatina tours are a thing of the past too.
But they do offer gift services, phone translation, and several chat options. The gift service is good because as part of the gift you can write the lady a note and include your email and phone number.
They will take a photo of the woman receiving the gift. If she sends you an email she is serious about wanting to meet you.
Amolatina does not currently offer romance tours. You can meet a woman if you happen to be in Latin America, but that is a challenging and expensive process.
Assuming it is the same model Anastasiadate uses in Ukraine you will have to hire a translator, probably for $25 an hour or so. And they are not going to care if you speak Spanish or not.
On the first date, they will want a translator and given that they are beautiful young ladies meeting foreign men you cannot really deny them that.
Then you will have the other normal expenses of a date. It is not too bad if you are already down there, but if you are paying for the airplane ticket and hotel it is pretty high.
But the women are soooo hot! That is a problem. Amolatina has tons of sexy Latinas and lots of ways to get your money!
Simple Chat System
And far and away the best way for them to get your money is through their chat system, but it is a good system.
The first thing you will notice if you also use either Anastasiadate or Asiandate is that the Amolatina interface looks nothing like the other two sites.
Back in early 2017 Amolatina launched a new version of their site that was probably the biggest flop since New Coke. It was a mess.
It did look more modern and I am sure that made someone very happy, but it lost a lot of the functionality and means there is a learning curve if you move from Amolatina to its most popular sister sites.
However, the basics are still the same. They have three levels of chat. Live Chat, Video Chat, and CamShare, but one of the nice things is that you can toggle between the various functions.
Live Chat is basically just instant text messaging. You cannot see who you are communicating with, but it is the cheapest at 1 credit per minute. Usually, this is the way you will want to conduct most of your chats.
Video Chat allows you to see who you are chatting with. It is 2 credits per minute and great to get a look at the lady. If you ask her to wave at you or smile and she responds at least you will know you are actually communicating with a stunning young lady.
CamShare allows you to let the person you are chatting with see you. It is 6 credits per minute, but you probably do not want to use this unless you are really getting serious about a woman.
As we mentioned earlier, Video Chat and CamShare are the among best anti-scam systems, because if there is a give and take feedback you know you are chatting with a live girl.
That does not mean she is really into you, but it means she is really chatting with you.
One annoying thing about Amolatina.com is that their invitation system is extremely invasive. You will have to turn the sound off on your PC or mute their page to make it bearable.
Finally, when you are in video chat always ask the beautiful Latin mail order bride you are chatting with to wave or blow you a kiss. Why? That give and take response proves that she is actually engaged with you and not just playing Candy Crunch.
You are paying a lot of money to chat with these girls and they should be paying attention to you. If the girl is not paying attention to you or something else seems odd just move on, there are a lot of incredible women at Amolatina.
Costs
Amolatina is more expensive than dating agencies that are simply selling an address or a membership to a web site because generally, it cost a credit to send a letter and another credit to open a reply, so a long term relationship would get expensive in a hurry.
But ANY agency that operates on the letter per credit system is generally more expensive than other agencies.
Amolatina does translate the letters for free, but the trade-off is that they will remove any personal contact information such as email addresses or phone numbers.
Not allowing contact outside of the approved channel is a real irritant to a lot of guys, so you should know it going in.
However, there is an economy of scale to this system that can work to your advantage.
You can contact a woman you are interested in for the minimum purchase of just $15.99. This gives you enough credits to send her a letter and to read her reply.
The real strength of taking this strategy is that you resist the urge to contact women you are not really interested in, and, in fact, if you are really concerned about your budget you should carefully evaluate every single letter that you send. Be tough.
If you are not REALLY interested in women with children do not send an email to that hot Brazilian mom. That will really help you stay under budget.
On the other hand, if you like the reply of a woman then you can buy more credits at a better per-letter rate. You can see that the cost falls significantly:
Credits Cost:
1000 $399.00 or .40 each
500 $249.00 or .50 each
320 $185.00 or .58 each
160 $96.00 or .60 each
80 $56.00 or .70 each
40 $30.00 or .75 each
20 $15.99 or .80 each
They charge 10 credits to send and 10 credits to read an email, but they also charge 10 credits for every video you watch.
Even if you buy 1000 credits that works out to $4.00 a video, so if you are worried about your budget keep that well in mind.
Heck, even if you buy 80 credits that makes the videos about the same price as a movie ticket. Of course, you probably can't date Megan Fox or Charlize Theron. If you can, then what in the world are you doing on this site?
So, keep an eye on the credit cost and even better keep a running total of exactly what each email or video is costing you in dollars.
Write everything down in a notebook you keep beside your computer and that will really help you keep your spending under control.
Letters of Introduction
Also, Amolatina, like Anastasia, sends out "letters of introduction". Many critics condemn the practice as a scam.
What happens is that each woman writes a letter of introduction that sounds sort of like it was written with a specific guy in mind when she joins the site and then Amolatina sends it to every guy who signs up that matches her criteria in what she's looking for in a man.
That's why when you sign up for Amolatina you will get scores of letters from stunning young ladies.
If you respond to every e-mail you will soon spend a small fortune. What you might do instead is to search through the site yourself and FAVORITE the women that you find most attractive.
Those women can see that you have made them favorites. Then they can look at your profile and decide if they want to send you a message.
So, if you get a response from a woman that you have already identified as a favorite then you can go ahead and begin corresponding with her with much better odds than otherwise because you will know that the girl is still active on the site and that she is specifically interested in your profile.
Security
Amolatina is owned by Social Discovery Ventures. They are based in Malta, but most of the employees are Russian and the main office is in Moscow.
Summary
If you are looking for hot-hot Latinas, Amolatina is a great site, because they probably have as many super hot Latin brides as any site on the internet. Just pay attention to the details and you should not have any problems controlling your spending.
And if you spend more than you meant to don't go saying that Amolatina is a scam, because you didn't have the self-control to resist watching videos of super-hot Brazilian babes.
The most serious complaint against Amolatina is that they do not offer tours or make it easy for couples to actually meet.
This is obviously difficult because the whole reason most guys go to the time and effort of doing all this is to actually meet at least a girl eventually.
But if you get serious about a girl you can ask her to ask her agency to arrange a meeting and eventually you will get some help arranging the meeting if the lady follows through with the request. At least, with Anastasia in Ukraine, this normally works.
Second, you could use another company like A Foreign Affair to help arrange the trip or if you speak Spanish you could just go and set things up with the girl through the site.
It can be done, but Amolatina's failure to help facilitate real meetings is the company's biggest weakness.
Also, you might want to read our AnastasiaDate review, because Amolatina is basically Anastasia's Latin American mirror.
There's more to a good profile than how the girl fills out her bikini. The profiles are really hit and miss. Some have a lot of details and others are terse. Also, they don't claim any of the profiles as confirmed, which Anastasia does.
The Amolatina app is really good too. That makes it very easy to use on the go or while traveling.
Amolatina Review
Hotness Factor

User Interface

Number of Profiles

Quality of Profiles

Security

Cost
Summary
Amolatina is the best place on the internet to chat with model quality Latinas. Yes, Amolatina is expensive, but where are you going to meet a woman who looks like Selma Hayek's hotter young sister? The site is slick and easy to use.
Pros
They have as many hot Latin Ladies as any site we've ever seen… Amazing!
They have a lot of profiles, more than any other Latin site.
They have profiles from countires like Chile and Argentina, which are rarely represented on Latin mail order bride sites.
Cons
Amolatina does a very poor job of explaining their terms, and this winds up pissing alot of guys off.
It is one of the most expensive agencies.