Website: www.behappy2day.com
Services
BeHappy2Day is a Russian and American based Dating and Marriage agency with headquarters located in Tver, Russia. They have been in operation since 2002 with the goal of connecting single and relationship-minded Western men with family-oriented single women from Russia, Ukraine, Moldova, Asia and Latin America.
Back in 2002, the company started as a small local mail order brides agency in Tver that offered tours and coaching packages. Over the years it has grown into a large international marriage and dating network.
Today BeHappy2Day offers numerous services for thousands of its clients worldwide including Email Translation, Live Chat, Live Video Chat, Flowers and Gifts Delivery, English Lessons, Phone Introduction, and others.
They claim to offer more personalized service for a client than any of their competitors. In fact, BeHappy2Day still makes it fairly simple for your to date any girl on the site. There is a simple DATE ME button that you can use to set up a date.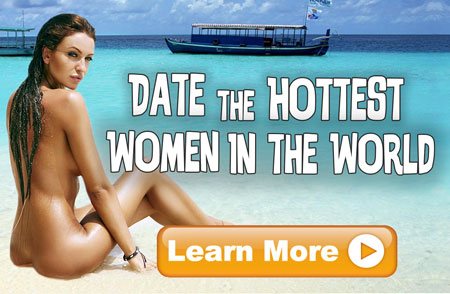 This is much easier than on Anastasiadate and most other chat services.
Sign Up Process
When you sign up for BeHappy2Day you pay nothing and get access to a truly awe inspiring gallery of 5400+ profiles of the most beautiful single ladies you have ever seen. Each profile is claimed to be "Confirmed" which means that the company has checked the lady's personal data, including her personal ID information, before publishing her profile to make sure that she is not a scammer.
BeHappy2Day's web site is a model of organization compared to many of their competitors. When you are logged in you can choose any lady or ladies to start communication in letters or on-line. You can choose to use Live Video Chat to see your lady and 2-Way Live Video Chat to show her yourself on-line.
That can be a whole lot of fun if that's your style. All communication services are rendered for a fee and on a prepayment basis only.
Depending on your destination and requests, they will offer you options to build your own Romance Tour package. Normally, when you fly to Russia, Ukraine, or other country they send a pre-ordered driver accompanied by a translator to pick you up at the airport and drive you to your hotel in the city of your destination.
Most likely your dating schedule will be arranged before your trip. In other words, before your airplane lands in Kiev, Moscow or Beijing, you already know what girls on which days and where you will meet on your trip.
If you did not have anyone in particular in mind before ordering the Date Me service, they essentially go into matchmaker mode and arrange as many dates as you want. They help you plan the dates and provide a translator.
If you are really serious about a woman you've been corresponding with and it works out great when you meet her then essentially BeHappy2Day acts like your personal travel concierge.
But, if the lady you traveled to meet wasn't the person you hoped she would be they really make a big effort to set you up with someone right for you.
Scams
Today the whole discussion of internet dating scams is complicated, because of the explosion of mainstream dating apps. Anytime you use any dating app you can be scammed and in some regards those mainstream apps are even worse.
On BeHappy2Day one way to limit the problem is by only chatting with girls who are on video, because then you can interact with them through asking them to wave or blow you a kiss. You can see the if the woman is interacting with you and that is really the ultimate test.
But in the end it is up to you to prevent scams. Never send money and it is best not to chat with a woman who refuses to ever do video chat with you. That does not mean you are not going to be scammed but it certainly reduces the possibility.
BeHappy2Day claims to support anti-scam policies and have guidelines and instructions in place for their clients on how to stay safe while searching for the girl of their dreams.
Costs
BeHappy2Day only costs $15.00 to buy 20 credits (which is the minimum amount of credits to purchase), or 1000 credits for $379.00 which is comparable to other top tier international dating sites.
You can also get:
40 credits for $28.00 or .75 cents a credit
80 credits for $52.00 or .70 cents a credit
160 credits for $92.00 or .65 cents a credit
320 credits for $171.00 or .58 cents a credit
500 credits for $236.00 or .47 cents a credit
1000 credits for $379.00 or .75 cents a credit
Credit is a unit of payment for the site's services such as letters writing and reading, Live Chat services, Virtual Gifts, Video Introduction, and some other. It's a model of simplicity.
However, they make it absolutely clear that Personal e-mail addresses and telephone numbers are not allowed to be exchanged in letters or Live Chat services. They recommend disclosing such information on personal meetings only.
So, their goal in the long run, like all of the matchmaking services, is to sell you a tour and bring you to see a lady of your choice in person, but at least they are upfront with that piece of information.
Be sure and participate in their "Invite a friend" program, because if one of your friends joins you'll receive the same amount of credits as that person bought on his first purchase for free! This is a great deal if you have a friend interested in maybe doing the tour with you, because it could bring the cost down to as low as $0.19 a credit a piece if you and your wingman can work together.
Overall Grade for BeHappy2Day
The profiles have large, bright and professionally shot photographs and they provide enough information on ladies, although ILS always campaigns for longer essays and more detailed personal information. Some profiles feature additional interviews of ladies, and you can view two pictures in the profile at no cost.
The company seems to be making every effort to do things right and they deserve special recognition for being very honest about what exactly their services are. To a large extent, all of the services use the profiles, emails, and introductions to match you with as many ladies as possible and to bring you to meet the ladies in their cities, but BeHappy2Day admits it right upfront.
Their Customer Support is client-oriented and they focus on individual approach to each client that is quite a gem in the industry.
The fact that they do not charge your credit card directly but use a third-party credit card processor named "Verotel", the Netherlands based company, makes both your payments and credit card be safe and secure. You can also make some type of payments using PayPal, and their safety goes without saying due to the reliable name of PayPal company.
BeHappy2Day makes a point of discussing privacy and they do stand for not distributing any type of personal contact information of its male and female members to third parties. The leakage of member's information is next to impossible. The company servers are based in the USA, which adds a great advantage to its security.
BeHappy2Day Review
Name: BeHappy2Day
Description: BeHappy2Day is a reliable matchmaking service that offers one of the best values in the industry. It's a fun, fast chat-based dating site with lots of hot women from all over Eastern Europe.
Hotness Factor

User Interface

Number of Profiles

Quality of Profiles

Security

Cost
Summary
BeHappy2Day is a reliable matchmaking service that offers one of the best values in the industry. It's a fun, fast chat-based dating site with lots of hot women from all over Eastern Europe.
Pros
They have a large number of hotties on their site, with a generous portion of bikini babes!
BeHappy2Day's female database counts over 5,400 confirmed profiles with new profiles added daily.
They get an A in the cost department because their payment policy is clear, simple, well organized and competitive.