Hot Venezuelan women are among the most desired in the world. Their fair skin, combined with dark hair and eyes, gives them an exotic look. Also, their toned, sexy bodies are legendary.
Other than maybe Russia and Ukraine you will never see as many women with fitness model-quality bodies than you will in downtown Caracas at the start of the business day. These women are amazing!
And guess, what? The ones you see below this paragraph are not models or actresses you can never meet. They are real, Venezuelan women who want to meet guys a lot like you. Click on one of the photos and you can contact them through the most respected international dating agency in the world. Why not investigate this opportunity?
But, these women are not just pretty faces. They are also known for having a great sense of style and being well-educated. So, if you are looking for a foreign wife, finding a Venezuelan girlfriend would be a good place to start!
Here's our list of hot Venezuelan women that will make any man go crazy.
Gaby Espino
Actress, Model, Presenter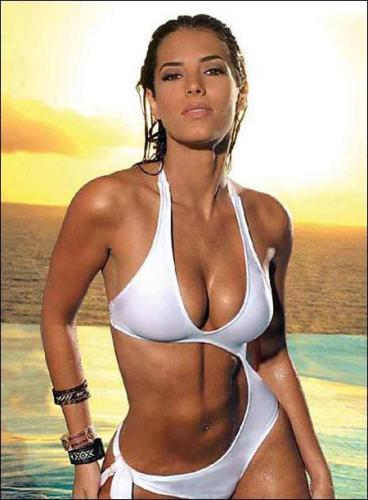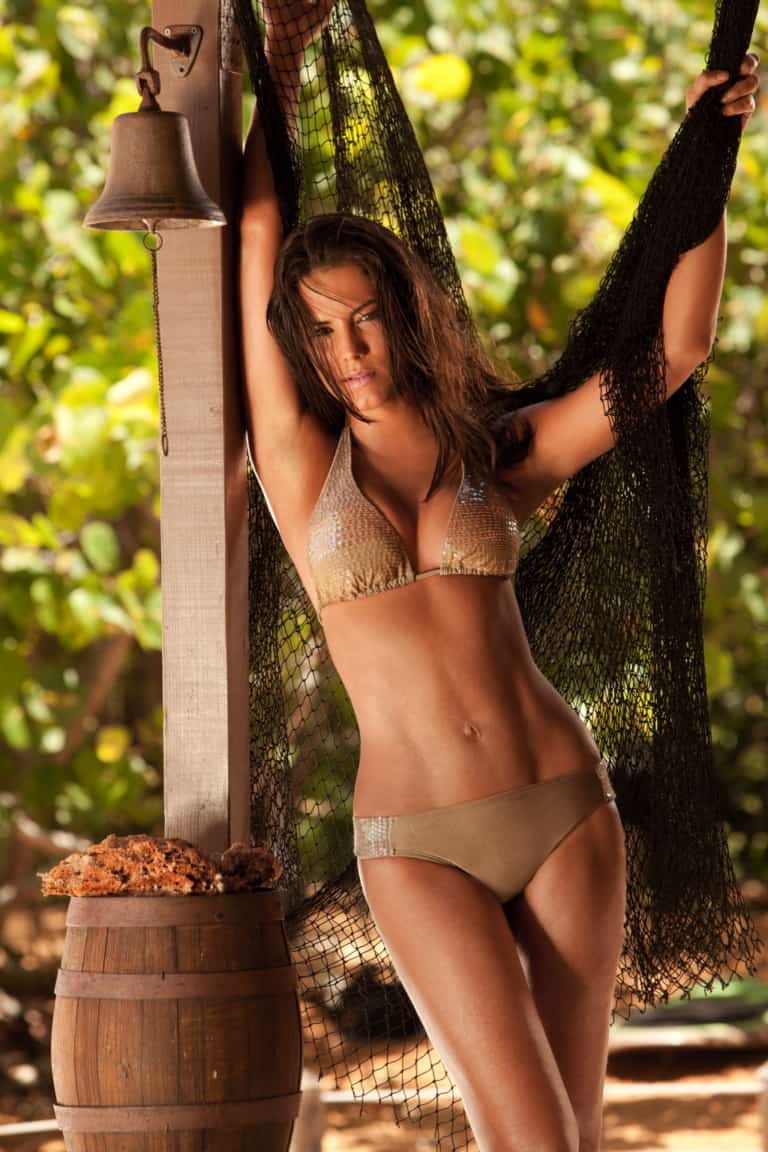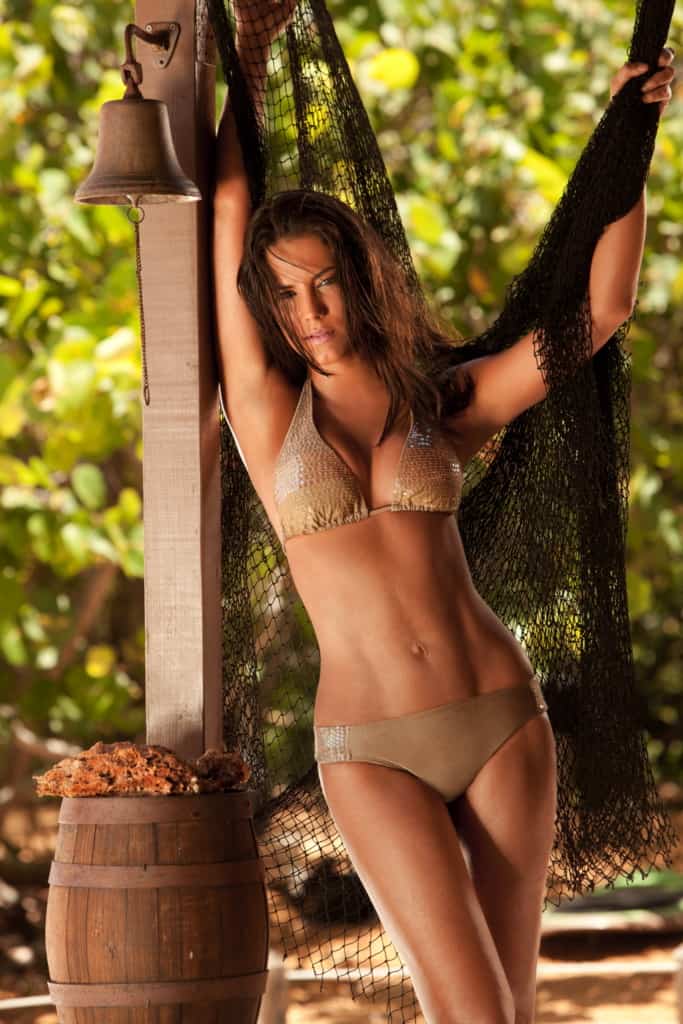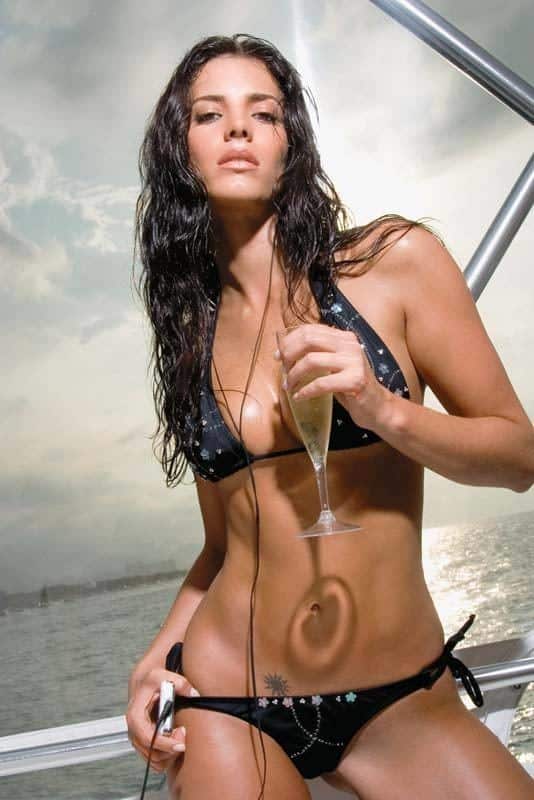 This Venezuelan babe is living proof that a woman can be both gorgeous and successful. Born in Caracas, Gaby started her career as a model. But, she soon decided that acting is the love of her life.
Gaby's had an amazing acting career. It has turned her into one of the most popular women in Venezuela. She has worked on several movies and many TV commercials. However, she became a true star due to her roles in various telenovelas. She has won many best actress awards, and her career is still on the rise.
But, Gaby is not just a good actress. She's also one of the most beautiful Venezuelan women. Her amazing body features and radiant smile won the hearts of many men.
Gaby is now married to a fellow actor Cristobal Lander. The couple has an 11-year-old daughter. Yet, even as a mom in her early forties, she is still drop-dead gorgeous.
---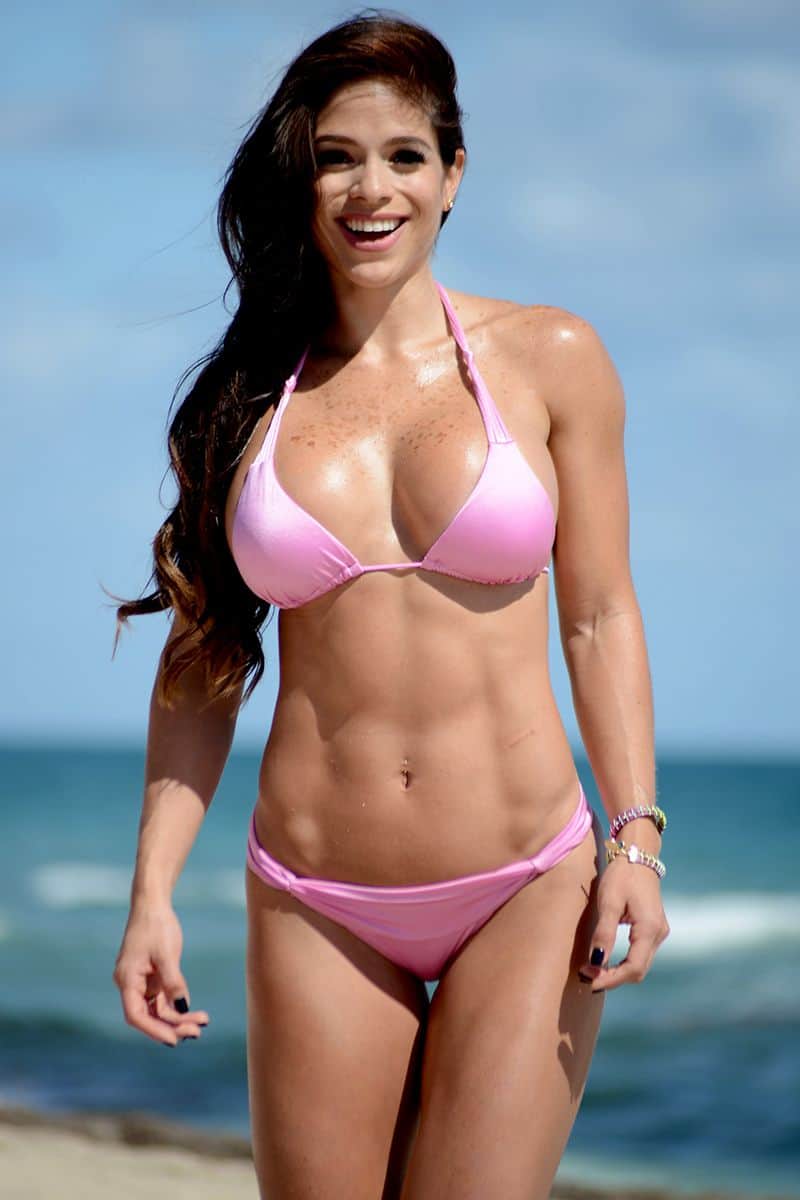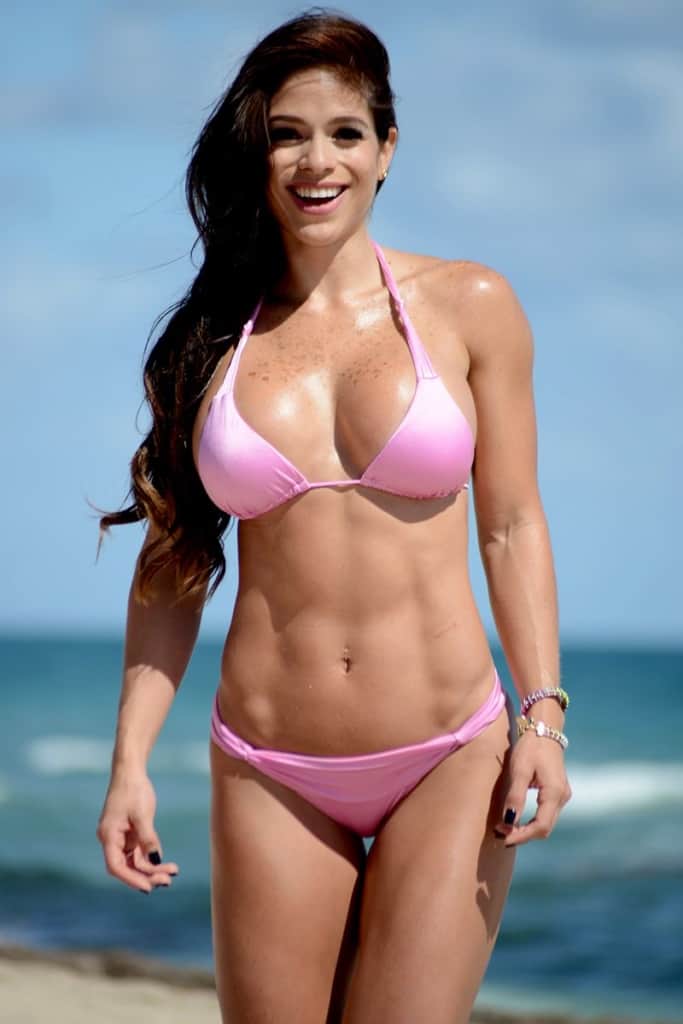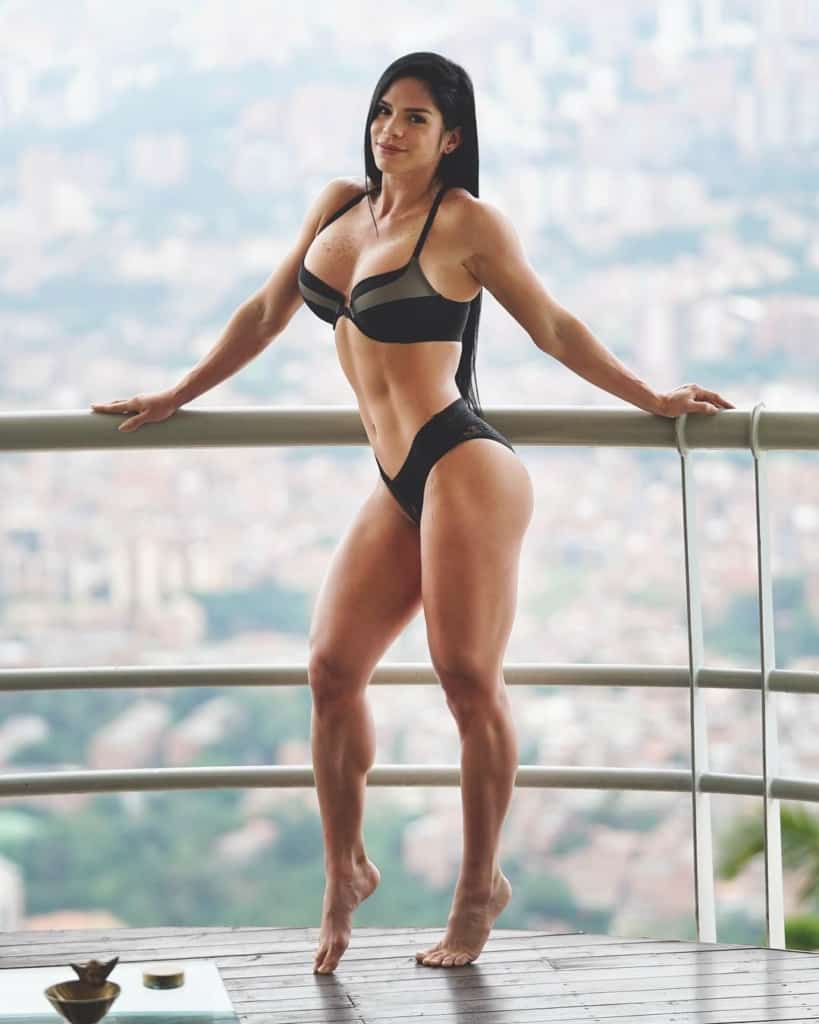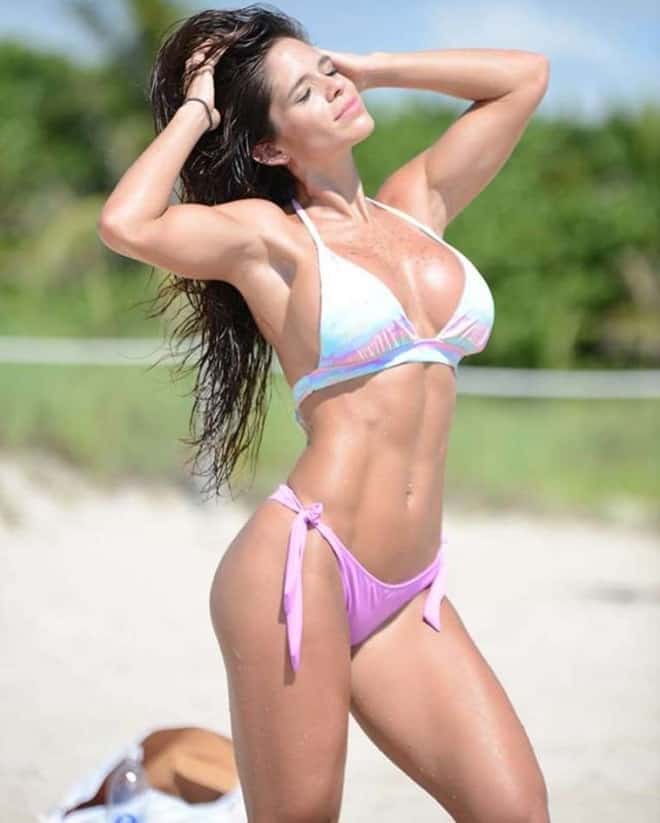 Michelle Lewin started her career as a fashion runway model. Soon, she realized that it was not her cup of tea.
She decided to switch to bikini modeling. This part of her career demanded a lot of time at the gym. Due to her toned body and hypnotic beauty, she soon became one of the most popular Instagram fitness models.
Once she gained a huge Instagram following, multiple requests from fitness magazines and websites ensued. Eventually, she became a Playboy cover model.
Michelle is still very active on social media. She dedicates her posts to tips on healthy food and a healthy lifestyle. She also posts videos of her workouts both on Instagram and YouTube, hoping to motivate and inspire people to work on their bodies.
Who wouldn't want a girlfriend like Michelle?
---
Irene Esser
Actress, Model, Miss Venezuela 2011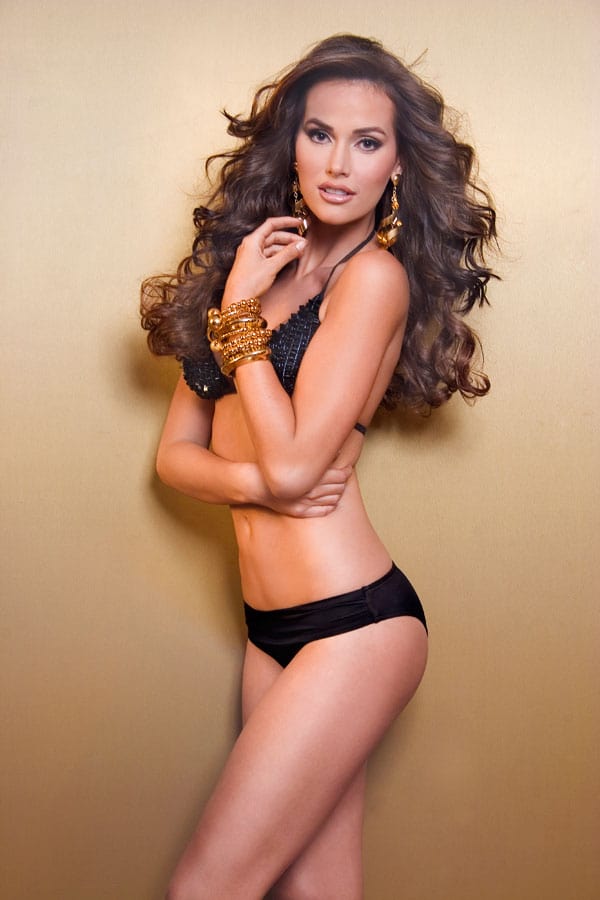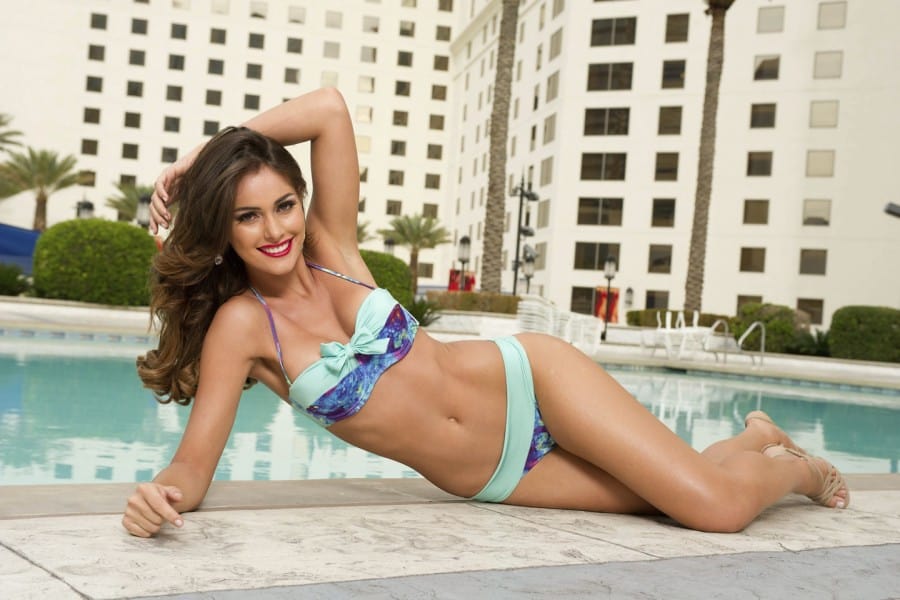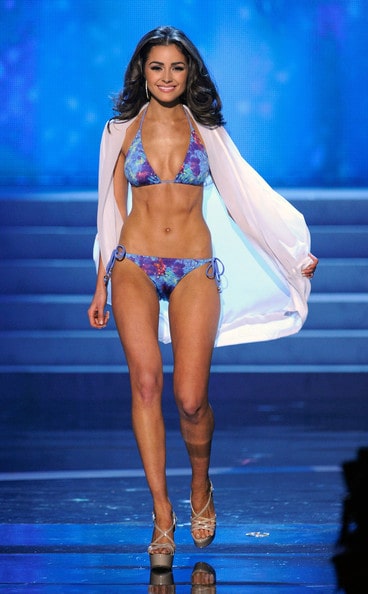 Irene Eser is a beautiful Venezuelan model and actress.
She started her modeling career at a very young age. Eventually, she became one of the most famous Venezuelan models. She has done a lot of fashion projects. Also, she worked with some of the world's most famous fashion brands.
Moreover, Irene is a true beauty pageant veteran. In 2011, she was crowned Miss Venezuela.
Moreover, she received the Miss Elegance award the same year. In 2012, she represented her country at the Miss Universe pageant. In the end, she was the second runner-up.
Besides modeling, Irene has established herself as an actress. She starred as the lead in several telenovelas. This glamorous lady is still incredibly popular. Her gorgeous body and immense beauty have gained her a huge fan base.
---
Migbelis Castellanos
Actress, TV Host, Model, Beauty Queen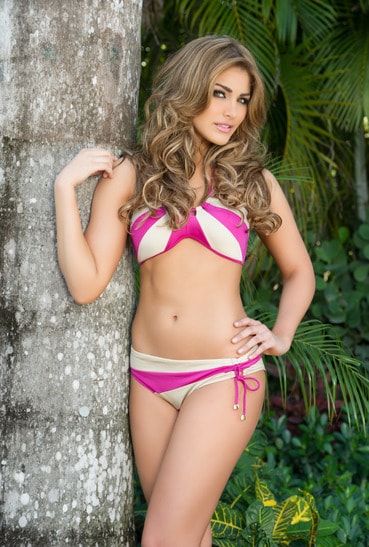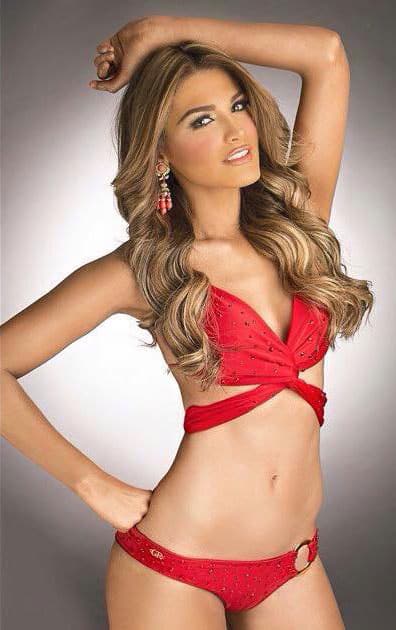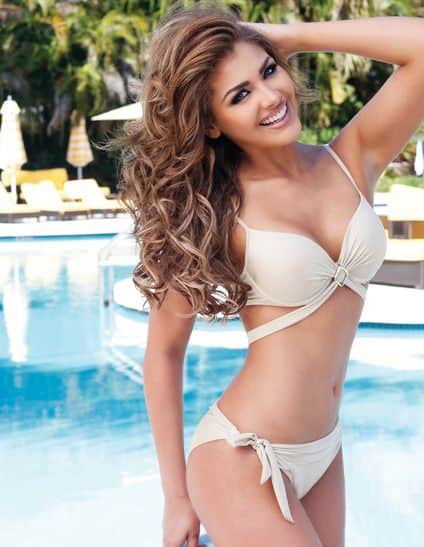 Migbelis Castellanos fell in love with modeling and television as a child. She started modeling and competing in pageants when she was only six years old. With her stunning body, full lips, and sharp features, she quickly stood out from the crowd. She won a lot of teenage pageants.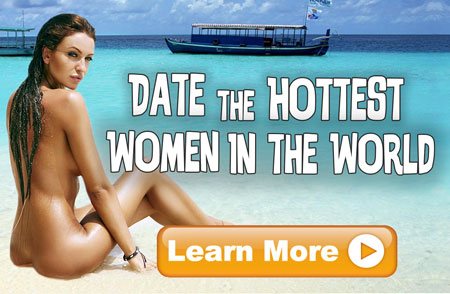 In 2013, she entered the Miss Venezuela pageant and won the title. The following year, she represented Venezuela at Miss Universe 2014 and finished 10th overall.
Finally, in 2018, she was also was crowned Nuestra Belleza Latina. She's the first Venezuelan and South American beauty to win this contest.
Her pageant success hasn't just made her popular. It opened to door to her TV hosting and acting career. She has hosted several TV shows, which increased her popularity. Later, she appeared in Todo por la corona reality show and became a household name in Venezuela.
In addition to her status as a television personality and a beauty queen, Migbelis also runs a lifestyle blog called Milynette. All we can say is — WOW!
---
Lele Pons
Internet Celebrity, YouTuber, Actress, Singer, Dancer, Model, Former Host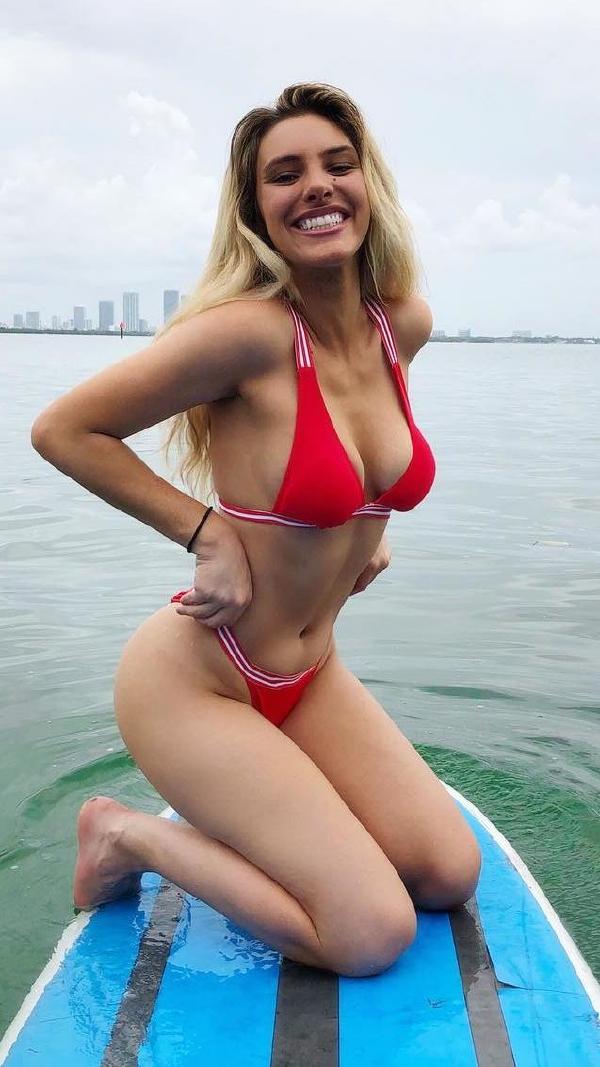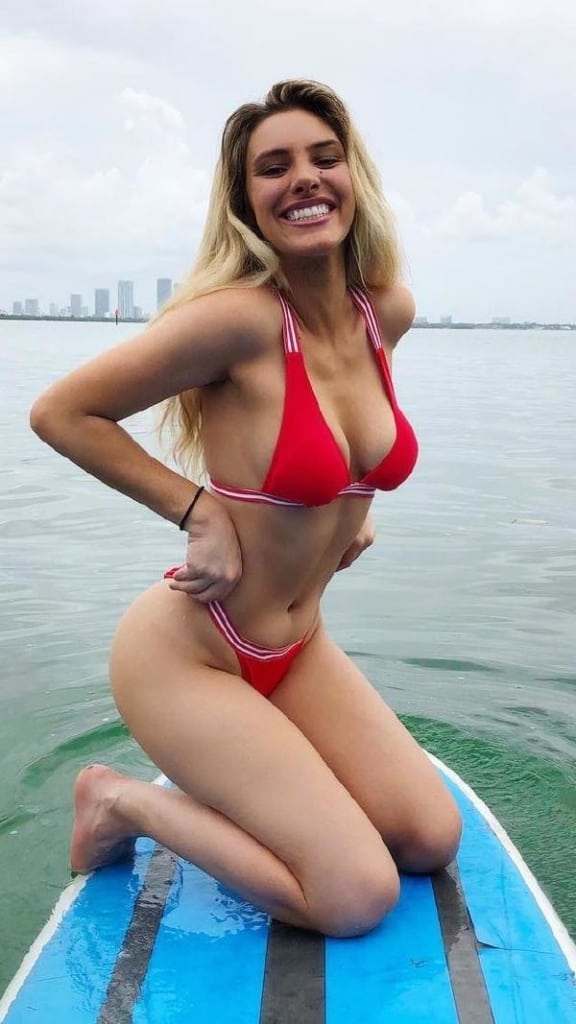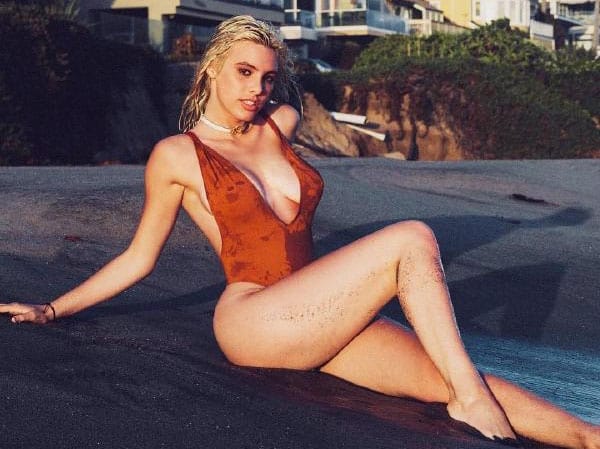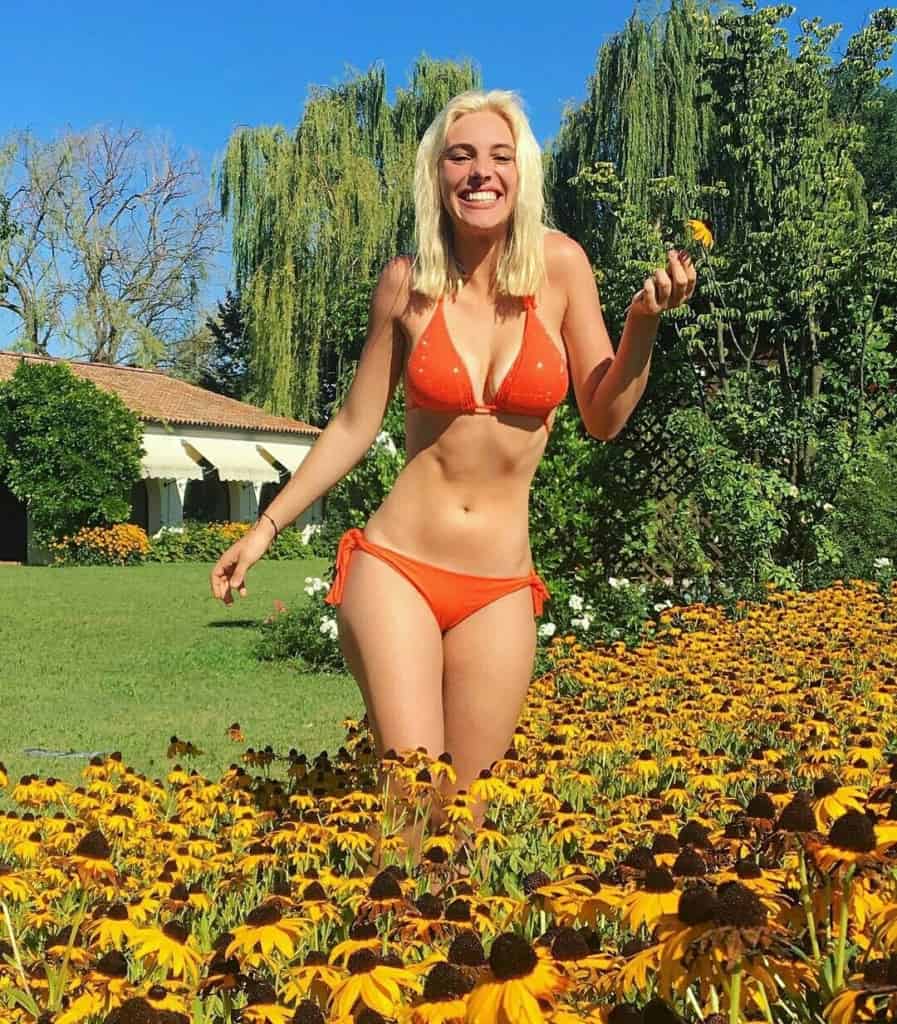 Besides being one of the sexiest Venezuelan women, this foxy lady is a true millennial star. She rose to popularity as an internet personality. Now, she's known as the Venezuelan queen of social media.
Lele happens to be the first Viner to accumulate over one billion loops. Eventually, she got as many as eight billion! What makes her even more impressive is that she was only 16 when she started her career on Vine.
Once Vine was shut down, she started her YouTube channel, where she has as many as 14 million subscribers. She streams different types of content on her channel. That includes comedy sketches and her own web series.
In 2018, this talented lady also entered the music industry. She's released a single called "Dicen," featuring Matt Hunter.
This is not where her accomplishments end. Lele has starred in several movies and music videos. Also, she has co-authored a novel. In 2016, Times magazine included her on their list of the 30 Most Influential People on the Internet. That same year, she met the then First Lady Michelle Obama.
Let's not forget that this Venezuelan beauty is only 23! We can't wait to see what she's going to achieve next.
---
Adriana Vasini
Model, Beauty Queen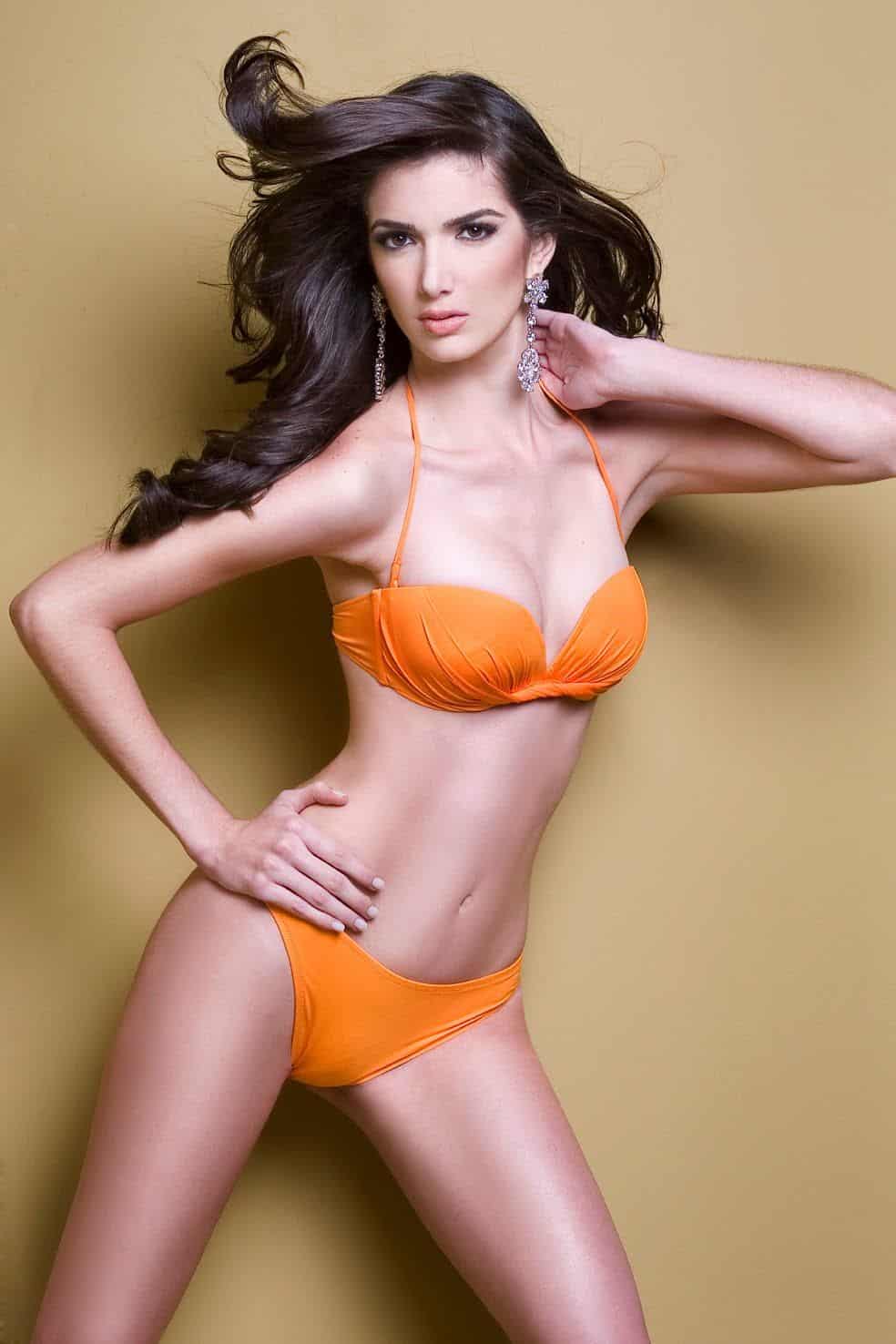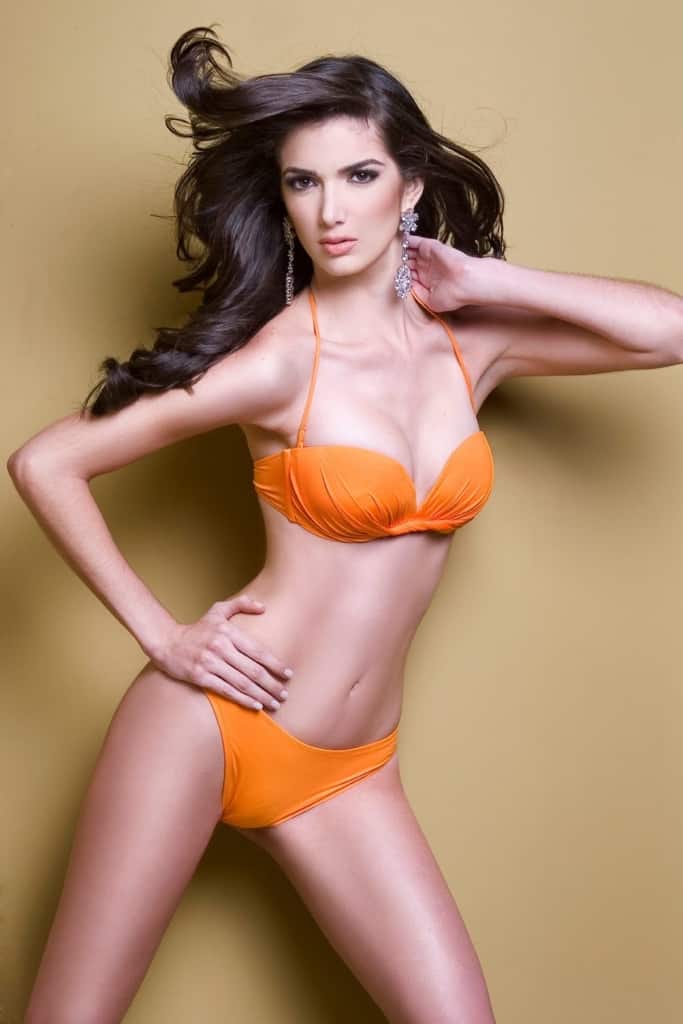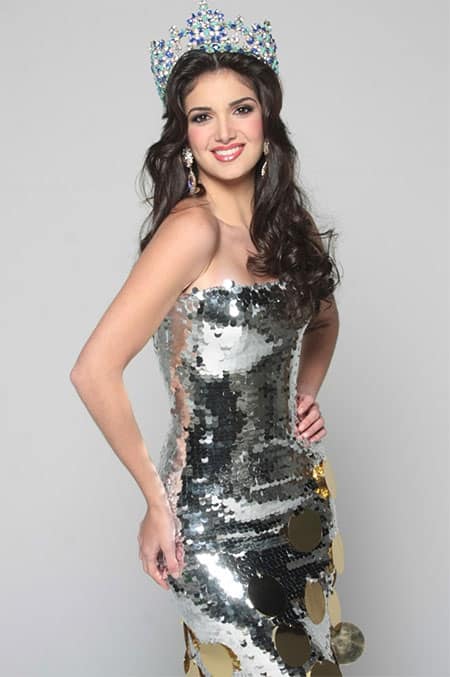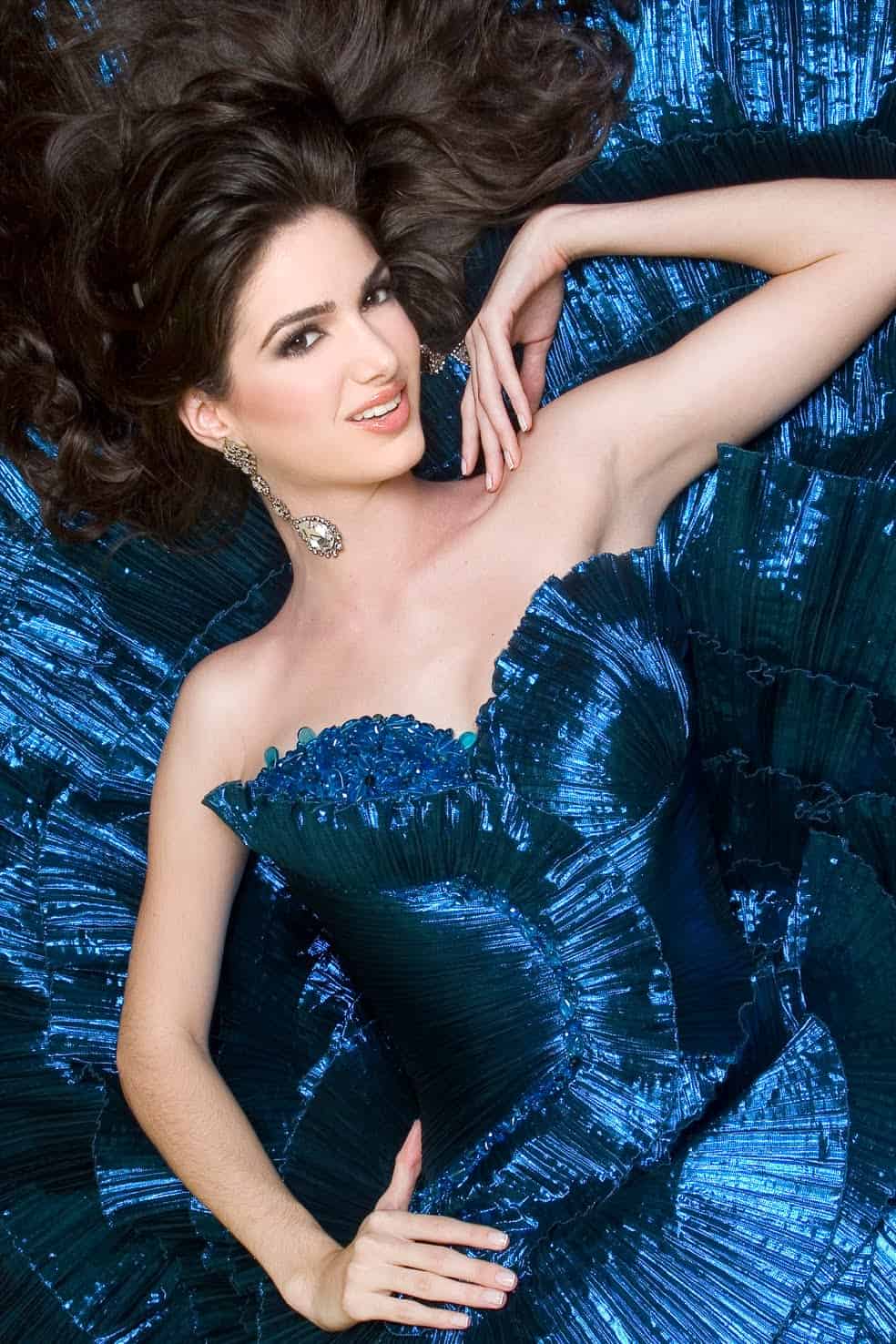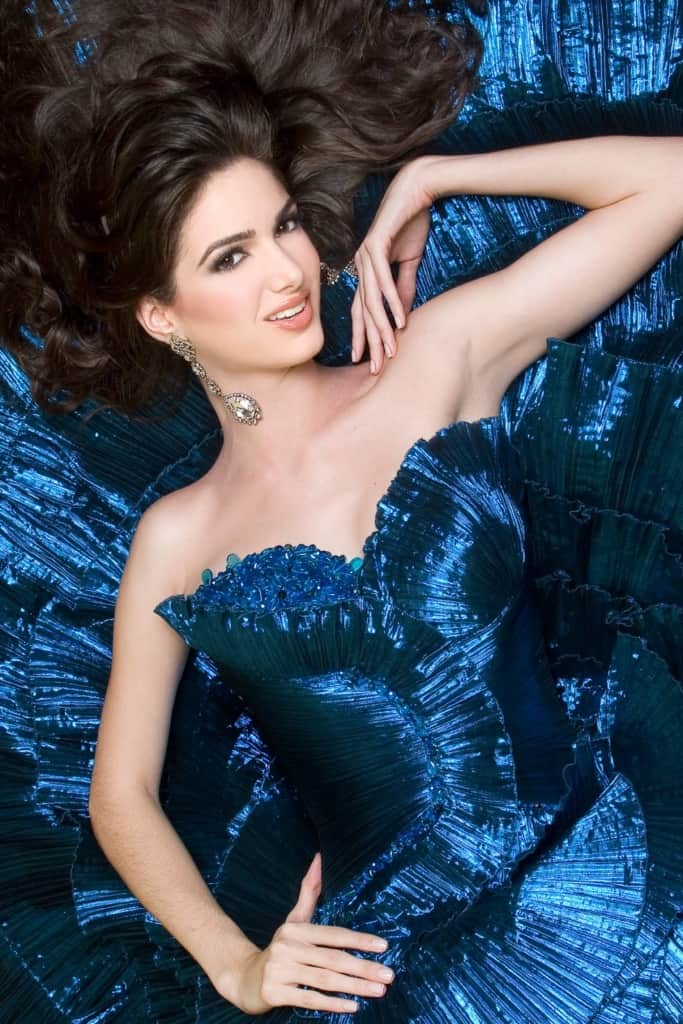 Adriana Vasini is another famous Venezuelan beauty queen. She worked as a fashion model since she was 16, but then switched to pageants. That was a great move since she managed to win the title of Miss World Venezuela in 2009. The following year, she competed in the Miss Universe and placed as second runner-up.
Adriana's stunning body, sharp features, and angelic face make her one of the most beautiful Venezuelan women. Yet, this smoking hot lady is more than just a pretty face. Adriana is very intelligent and studied medicine.
We can all agree that Adriana is a perfect blend of brains and beauty.
---
Kimberly Dos Ramos
Actress, Entertainer, Model, Singer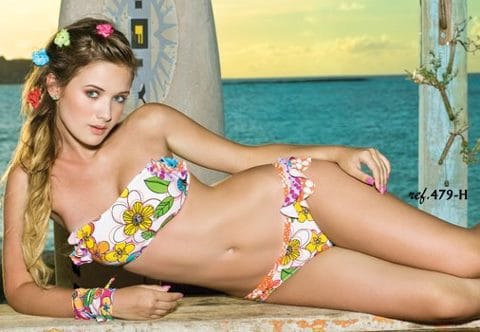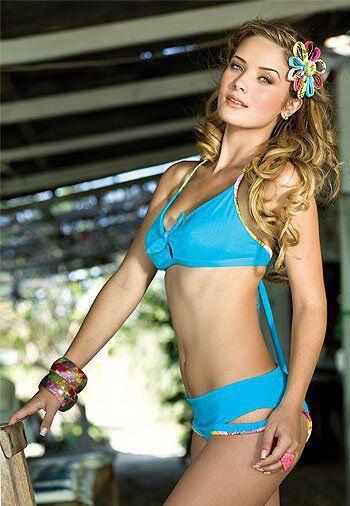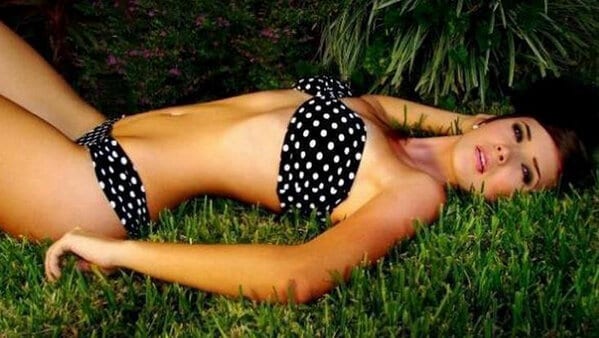 With her blond hair, delicate features, and curvaceous body, this Venezuelan beauty deserves a place on every list of hottest women.
Kimberly started her career in small television commercials and promotions. She landed several supporting roles in popular Venezuelan telenovelas, such as La Trepadora.
However, it was her role as Matilda Roman in the Nickelodeon's TV series Grachi that launched her into stardom. She won many awards for her performance. Also, she became a household name.
Kimberly also has a career in singing. Her soundtrack albums for different telenovelas have achieved great success in Venezuela. She also did a musical tour of Grachi and toured through most of the Latin American countries.
Kimberly is a true darling of Venezuelan media. Critics agree that she's a beautiful, charming and talented young lady. Also, she's become a genuine teen idol.
---
María Gabriela Isler
TV Host, Fashion Model, Miss Universe 2013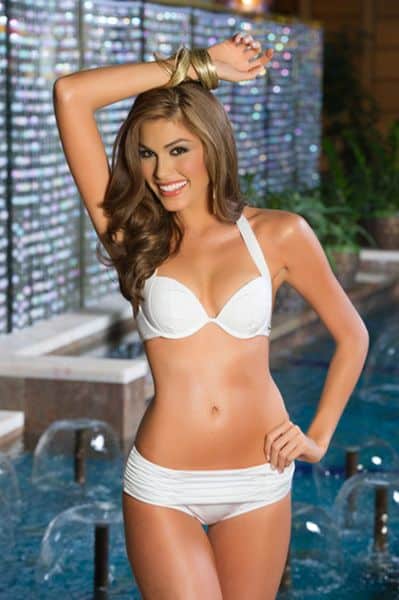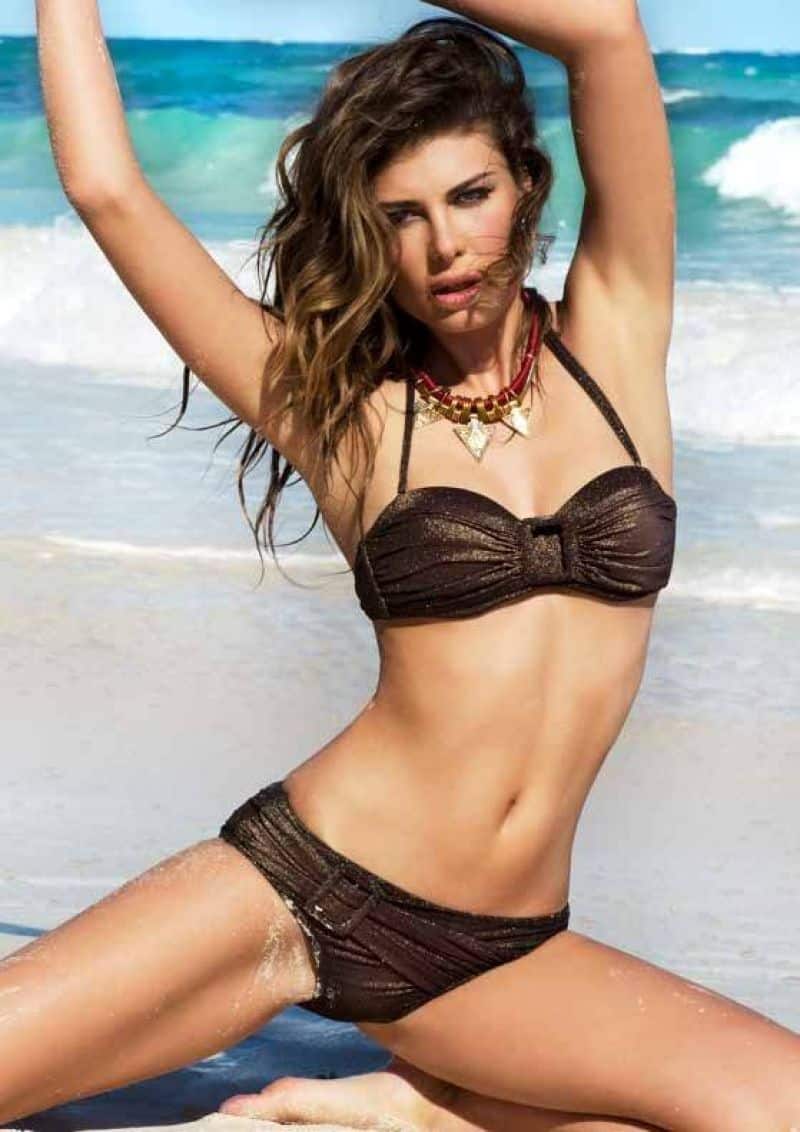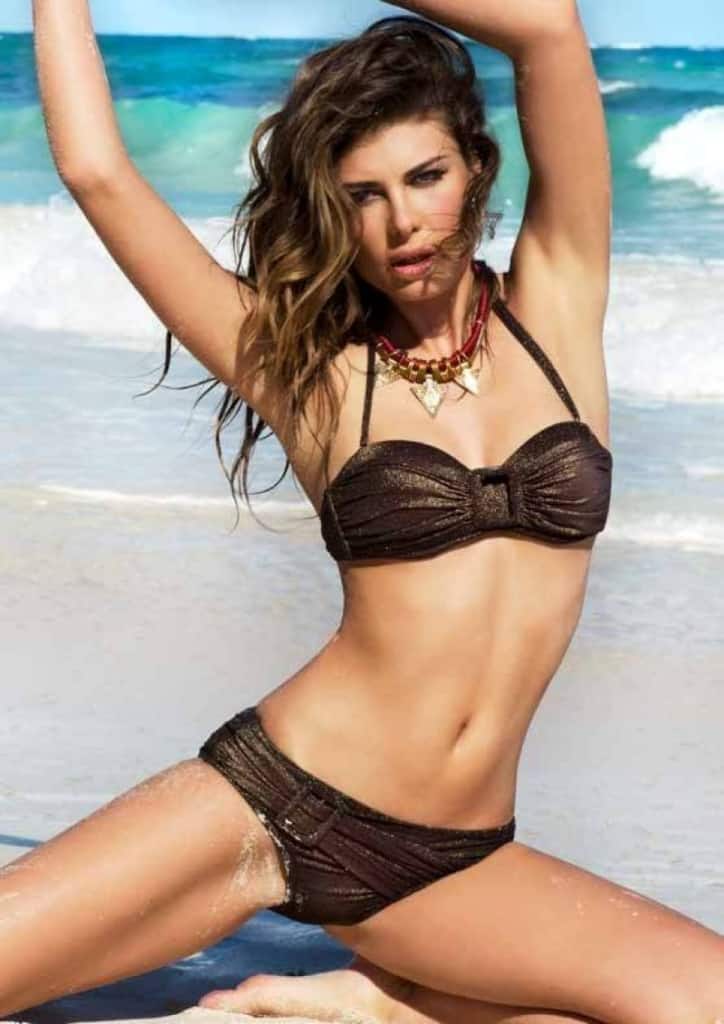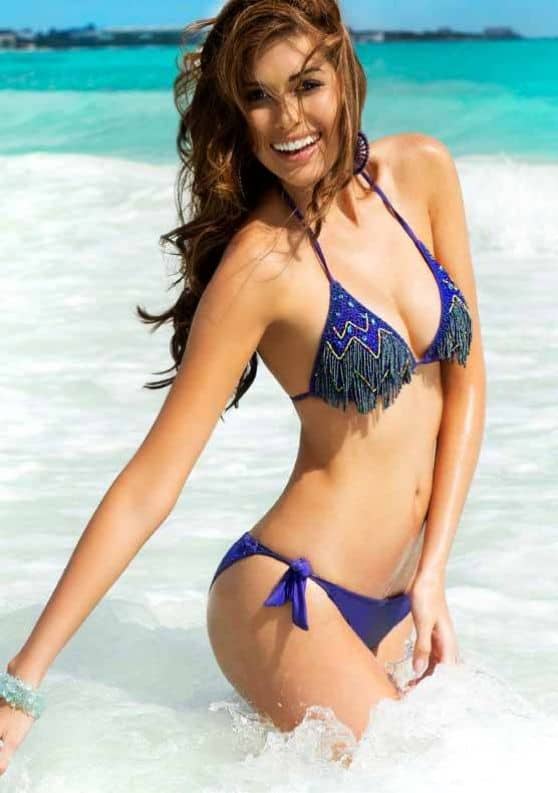 Our list of hot Venezuelan women wouldn't be complete without beautiful María. Her breathtaking beauty and a killer body make her one of the most stunning beauties. Her lovely eyes and gorgeous hair make her even more attractive.
Also, María is known for being a fashion icon. She's always perfectly dressed.
María started her modeling career at the age of 14. She worked with several brands before applying for the Miss Venezuela pageant. She won the pageant and continued to Miss Universe, where she won the crown. Thus, she became the seventh Miss Universe from her country.
Yet, María is much more than just a beauty queen and an eye-candy. To her, TV hosting, modeling, and competing in beauty pageants are not enough. She has obtained a degree in Management and Marketing.
Besides, she's the founder and CEO of the Universe of Blessings Fund. Her organization works for the empowerment of young women and girls. Also, she helps prevent teenage pregnancy. In addition, she is an ambassador for the Scalabrini International Migration Network.
---
Blanca Aljibes
Model, Miss Venezuela International 2011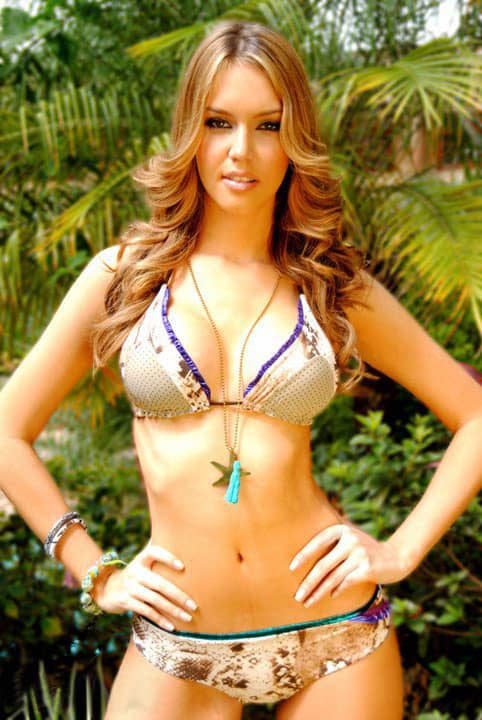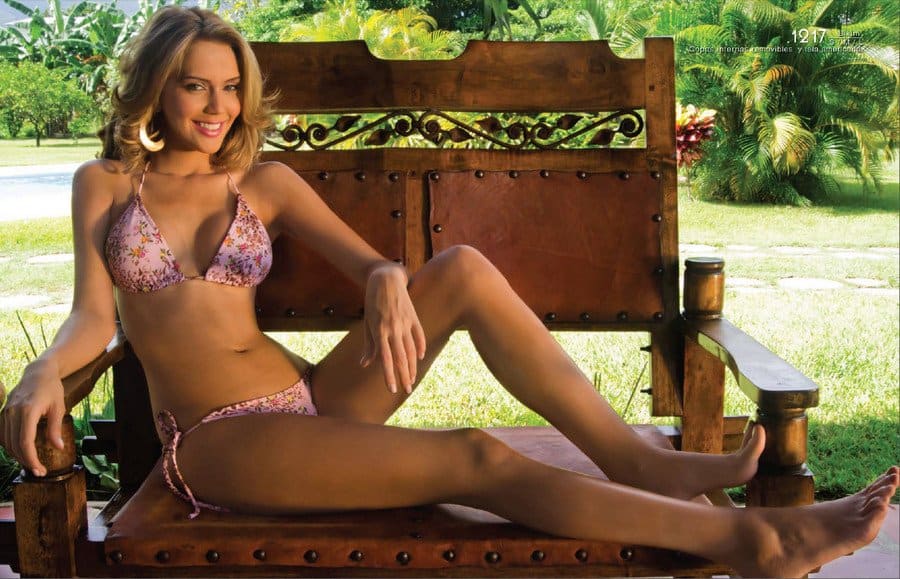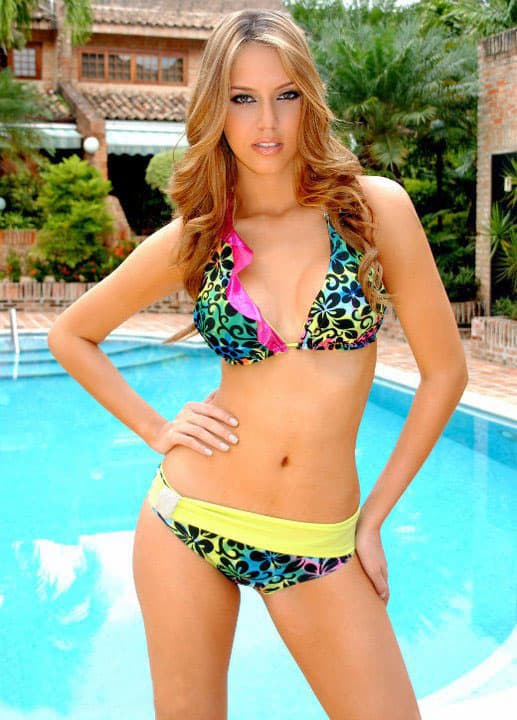 Next on our list of sexy Venezuelan women is Blanca Aljibes, a famous model and beauty queen.
Blanca took part in numerous beauty pageants, both in Venezuela and in other countries. She became popular after competing in the Miss Venezuela International pageant. Of course, she won the crown.
Later, she competed in 2012 Miss International pageant in Japan, where she was classified in top-15 semifinalists.
---
Dayana Mendoza
Model, Actress, Beauty Queen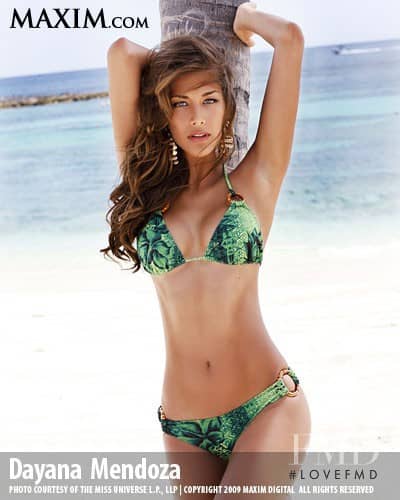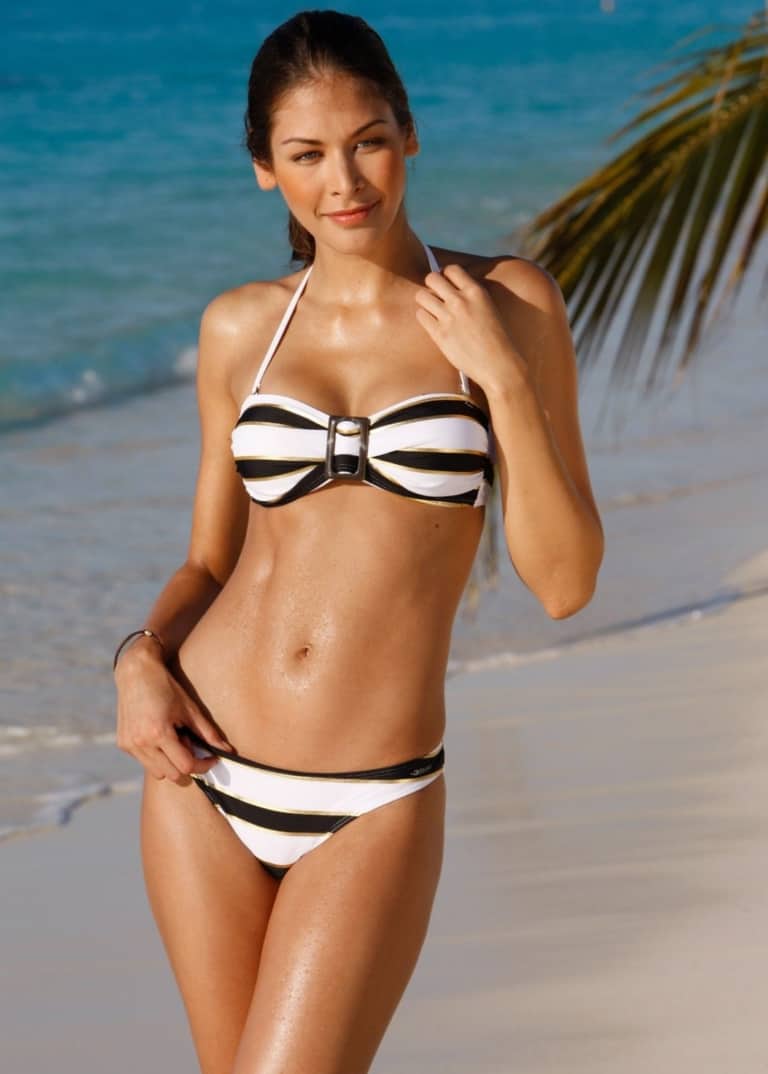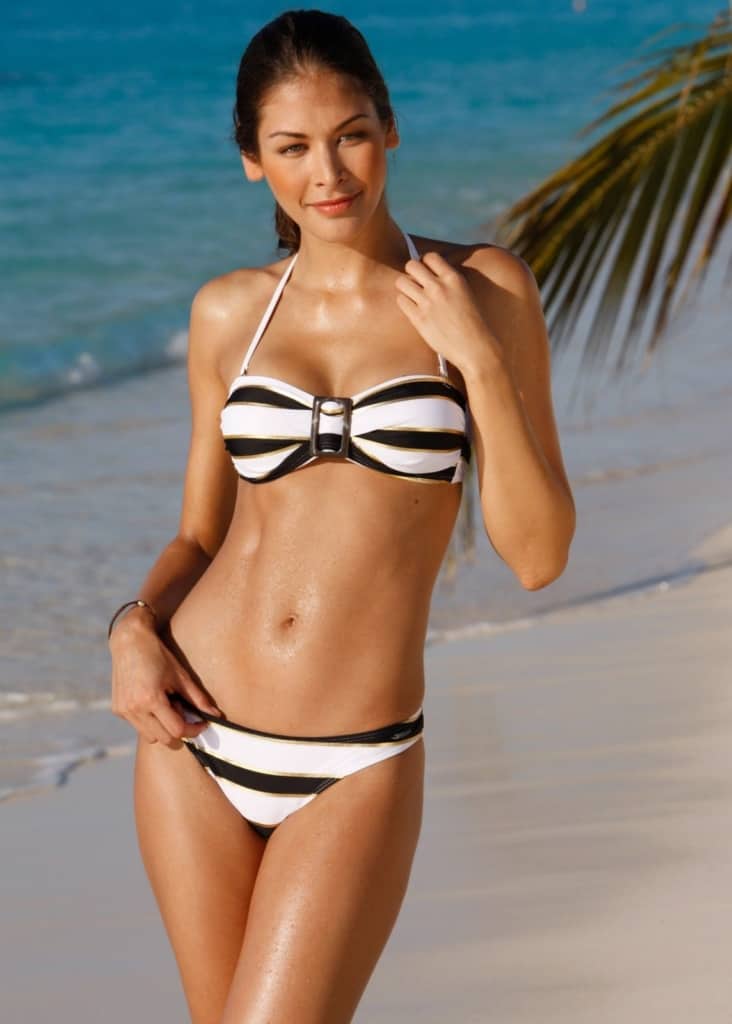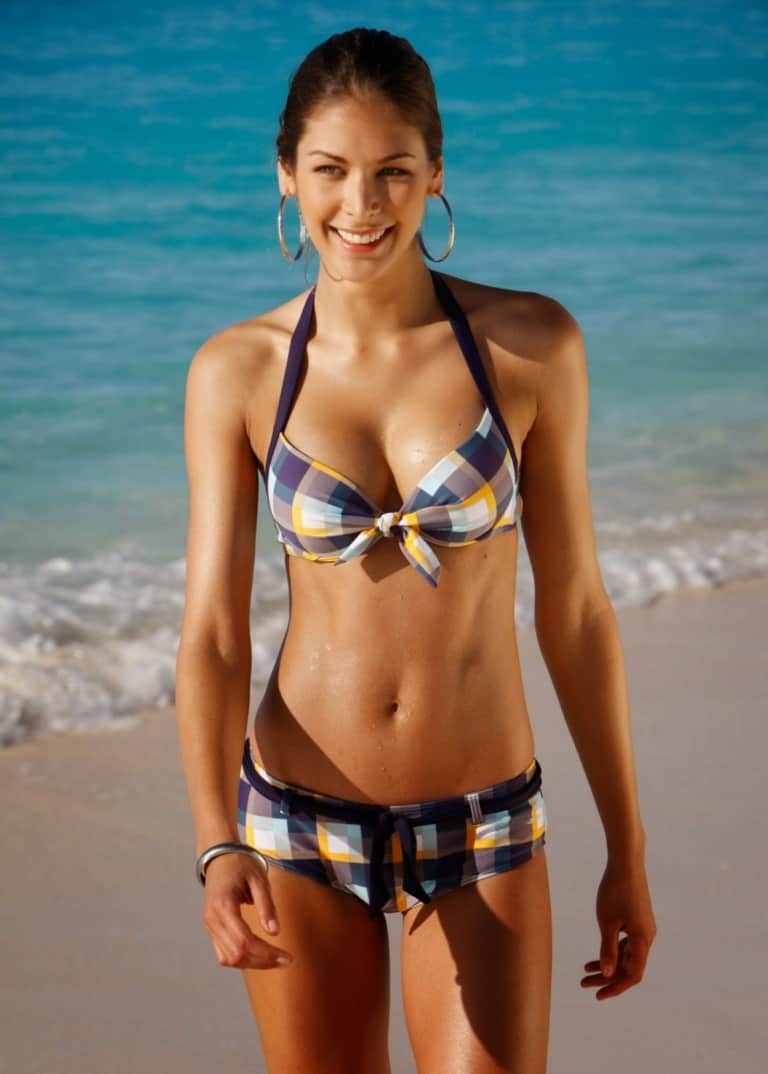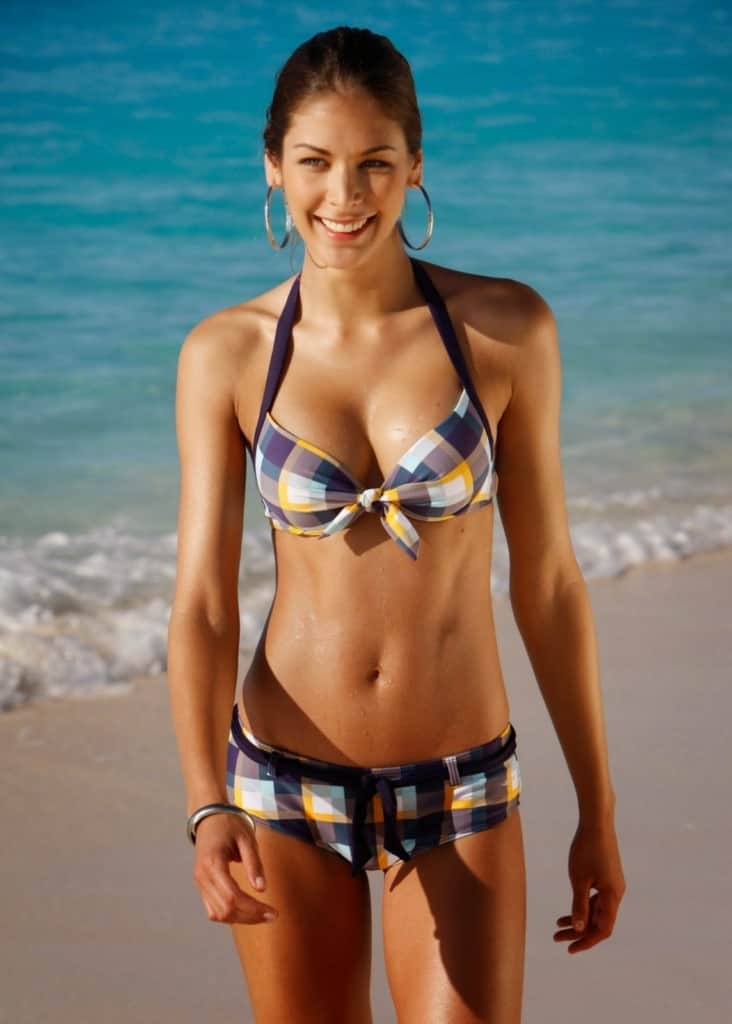 Dayana Mendoza is one of the most successful and beautiful Venezuelan women. Her dark hair and eyes, beautiful facial features, and smoking hot body make her a Perfect 10.
Dayana started her career as a model and a beauty pageant contestant. In 20017, she won the Miss Venezuela contest. Then, she became the 2008 Miss Universe in Vietnam. She is also the first Venezuelan Miss Universe of the 21st century.
Dayana continued her modeling career after the pageants. Soon, she became one of the most sought-after models. She built a name for herself even outside Venezuela. Now, she's a genuine international star. She modeled for haute-couture brands such as Versace and Roberto Cavalli.
However, this wasn't enough for this bombshell. She also started working as an actress and has a promising career.
---
Ly Jonaitis
Actress, Model, Miss Venezuela 2006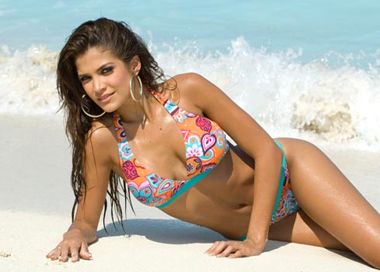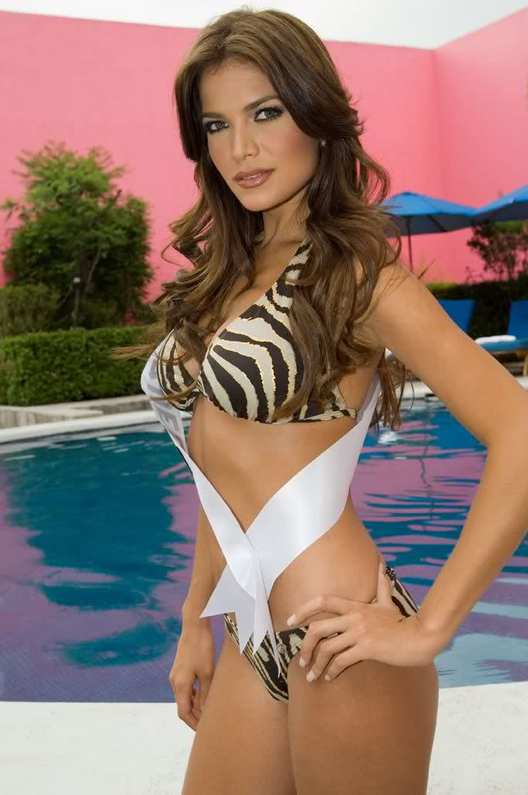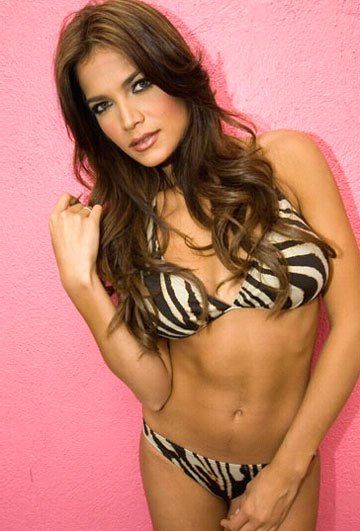 Ly Jonaitis is an irresistible Venezuelan beauty. She is a famous model, beauty queen, and actress.
As a teenager, Ly took part in lots of pageant competitions and won many titles. In 2006, she competed in Caracas for the title. She beat all 27 competitors and won the Miss Venezuela. In 2007 in Japan, she represented her country at Miss Universe. She came in as the second runner-up.
Today, Ly is most famous for her international modeling career. She has worked with Metropolitan Models in France. Also, she modeled for many fashion designers, including Christian Dior.
Also, she dedicates her time to acting and has starred in a popular TV show Los Misterios del Amor.
Ly Jonaitis is not just a hottie that turns heads. She's an intelligent woman who values education. Can you believe that she speaks Spanish, English, and French?
---
Alexandra Braun Waldeck
Actress, Model, Beauty Queen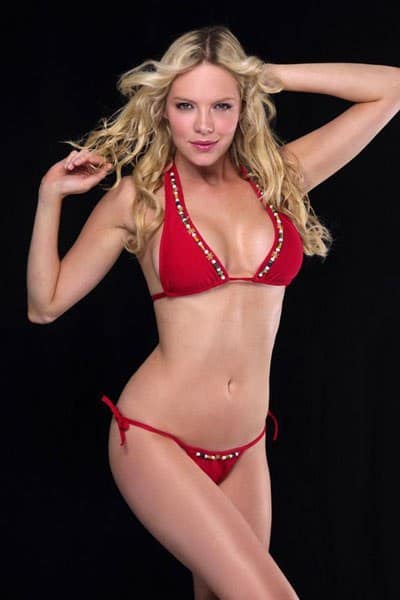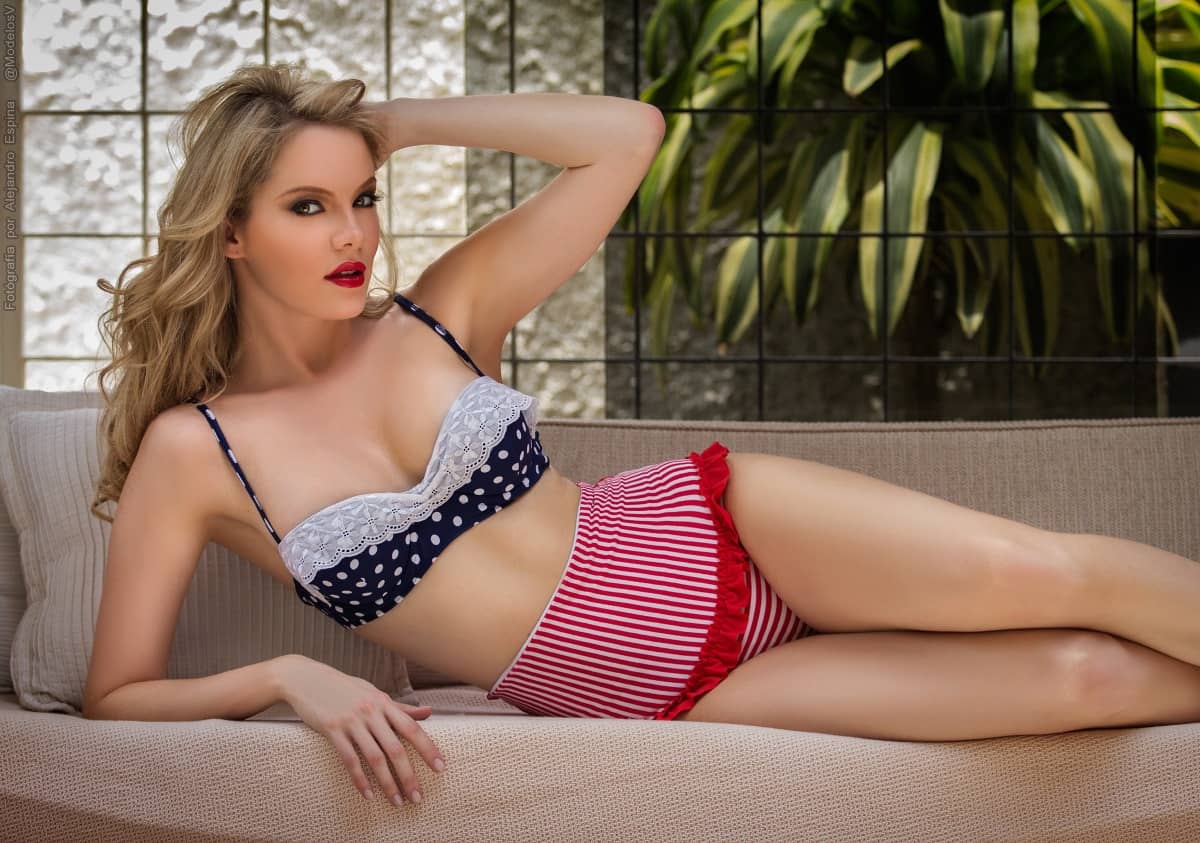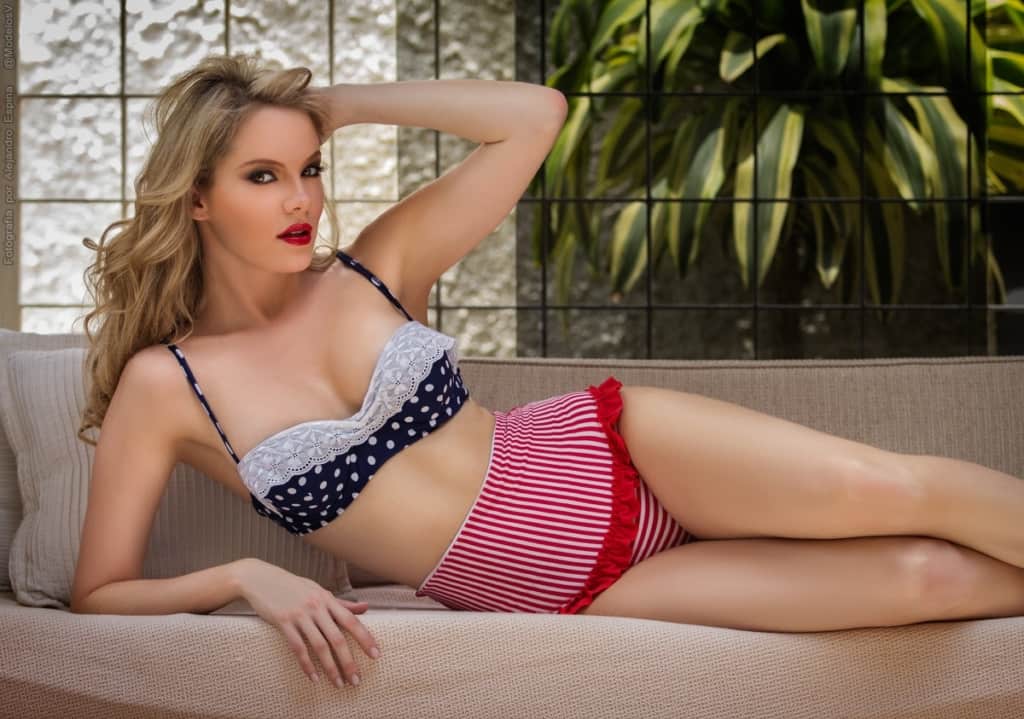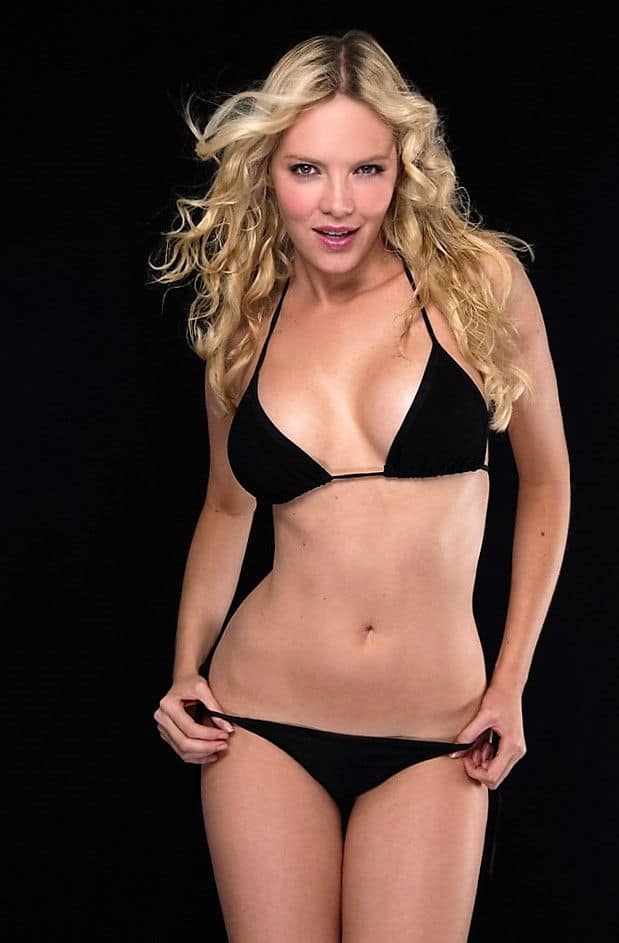 When it comes to stunning blondes, there is no one like Alexandra Braun Waldeck. Alexandra's body is incredibly toned. At 5.10 feet, she's one of the tallest sexy Venezuelan women.
In her youth, Alexandra was a major star in the modeling industry and beauty pageants. Eventually, in 2005, she won the Miss Earth title. However, she didn't continue modeling after winning the title. Instead, she focused on acting.
Alexandra is now a well-known Venezuelan actress. She has won several international best actress awards for her performance in the movie "Uma." She has won awards at multiple movie festivals.
This woman can really achieve anything she desires.
---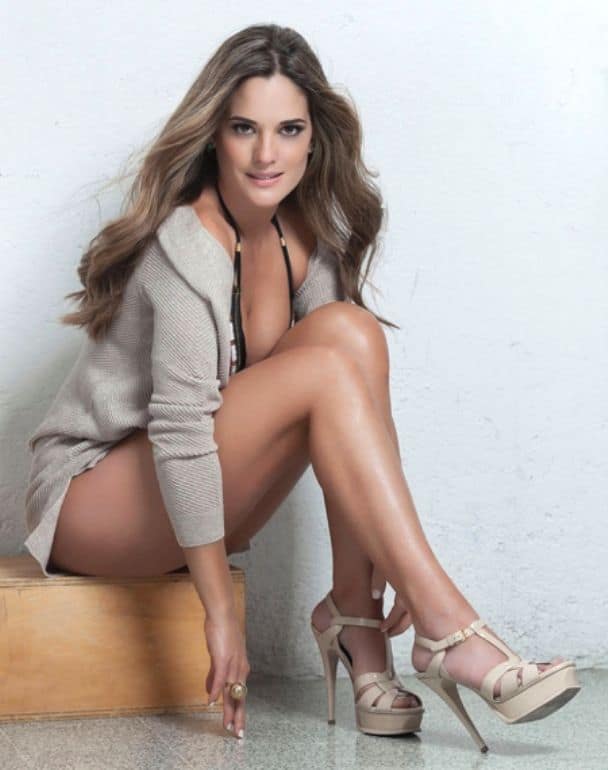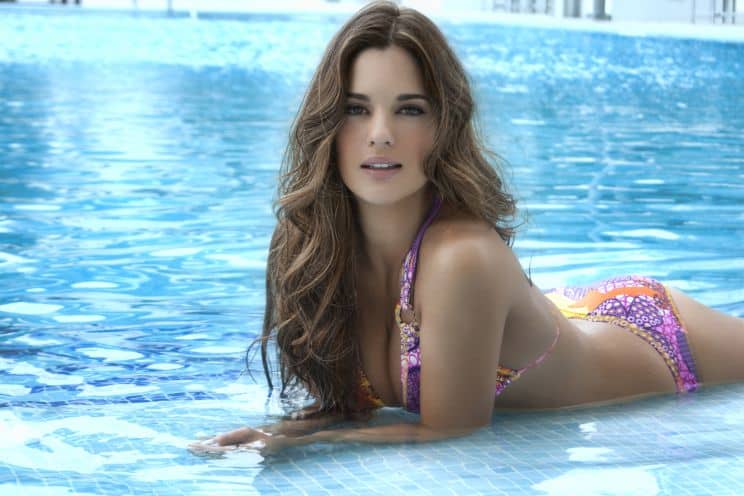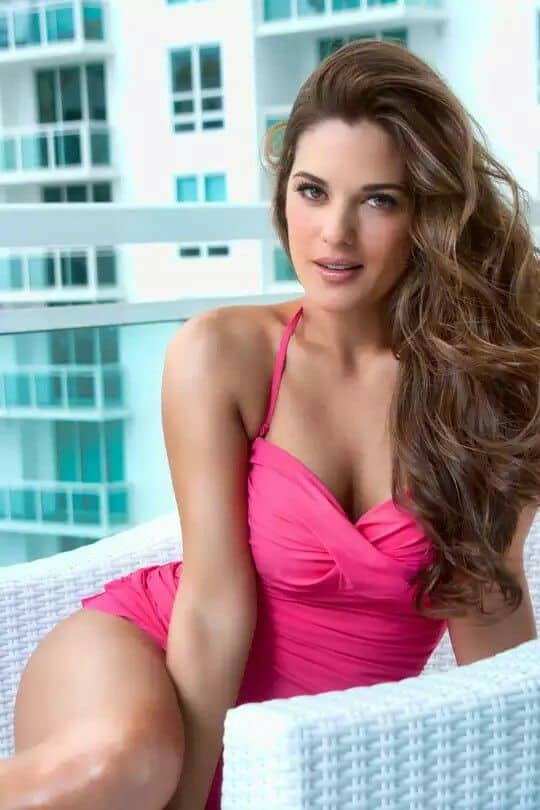 Sabrina is a famous Venezuelan telenovela star and model. While she was born in Venezuela, she has Spanish origin, which certainly adds to her exotic look.
She entered the entertainment industry when she was only 16 years old. Due to her talent, but also to her natural beauty, smooth skin, expressive eyes, and a killer body, she quickly became the rising star.
She has won the hearts of the audiences in her telenovela roles. She starred both as the loving leading lady and as antagonists. Moreover, she's also had success in the movie industry.
If you fell in love with this babe, don't worry, you're not alone. Millions of men dream of Sabrina, and honestly, so do we.
---
Majandra Delfino
Actress, Singer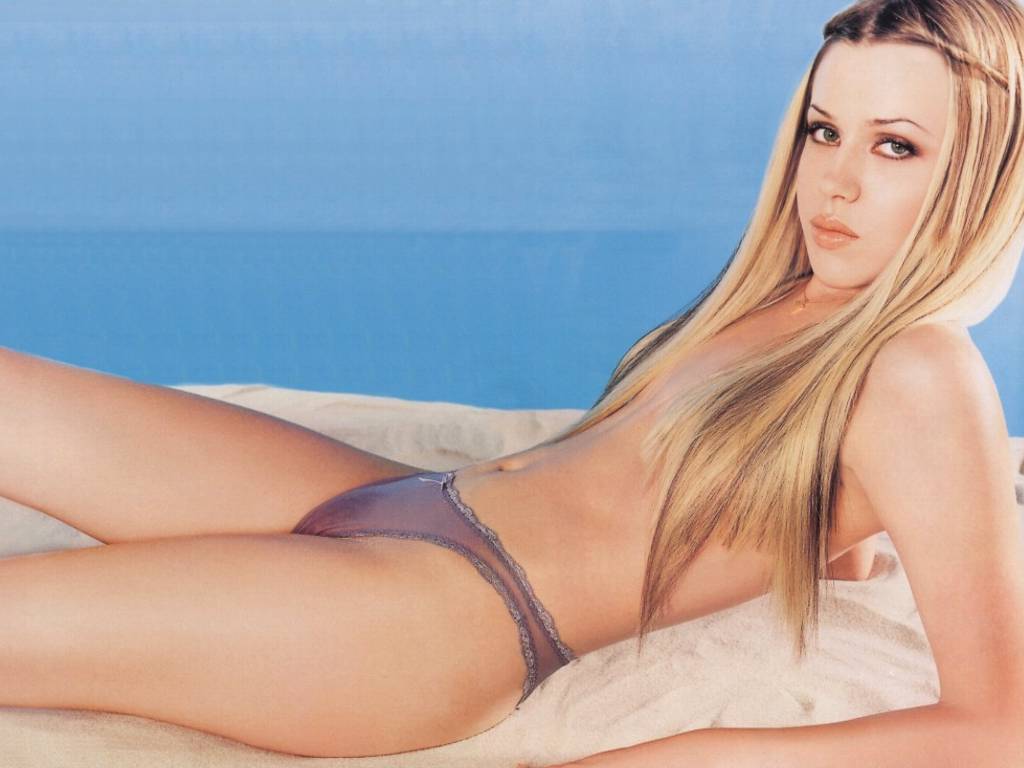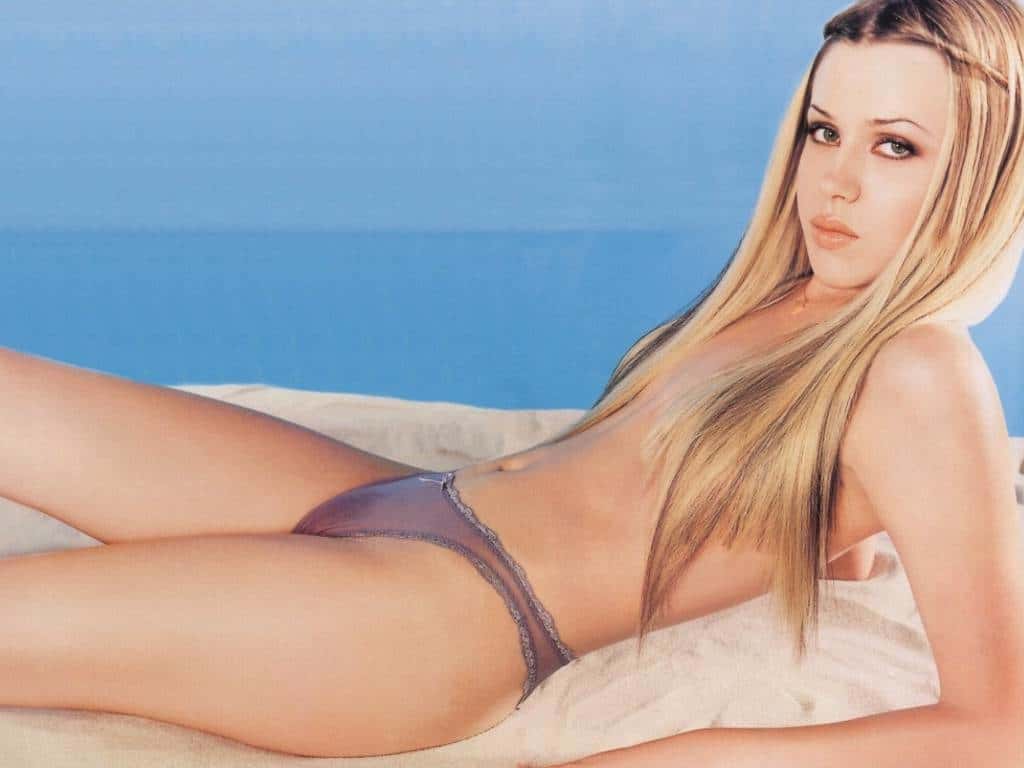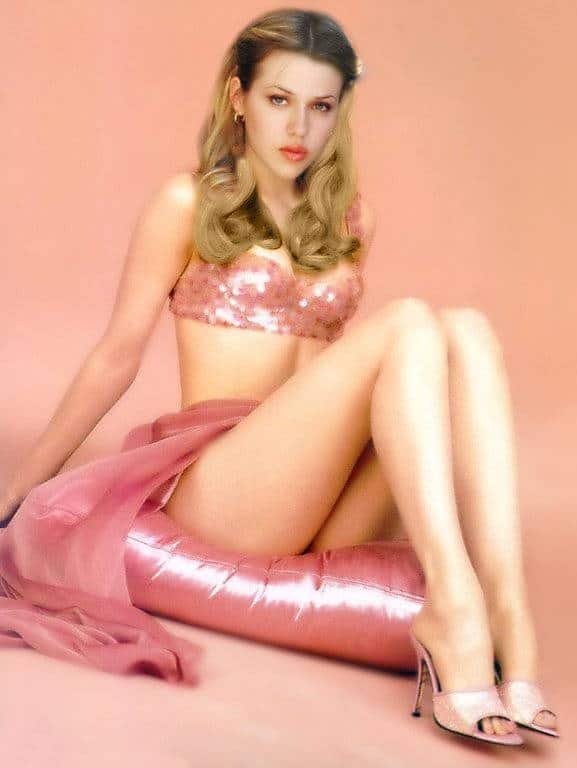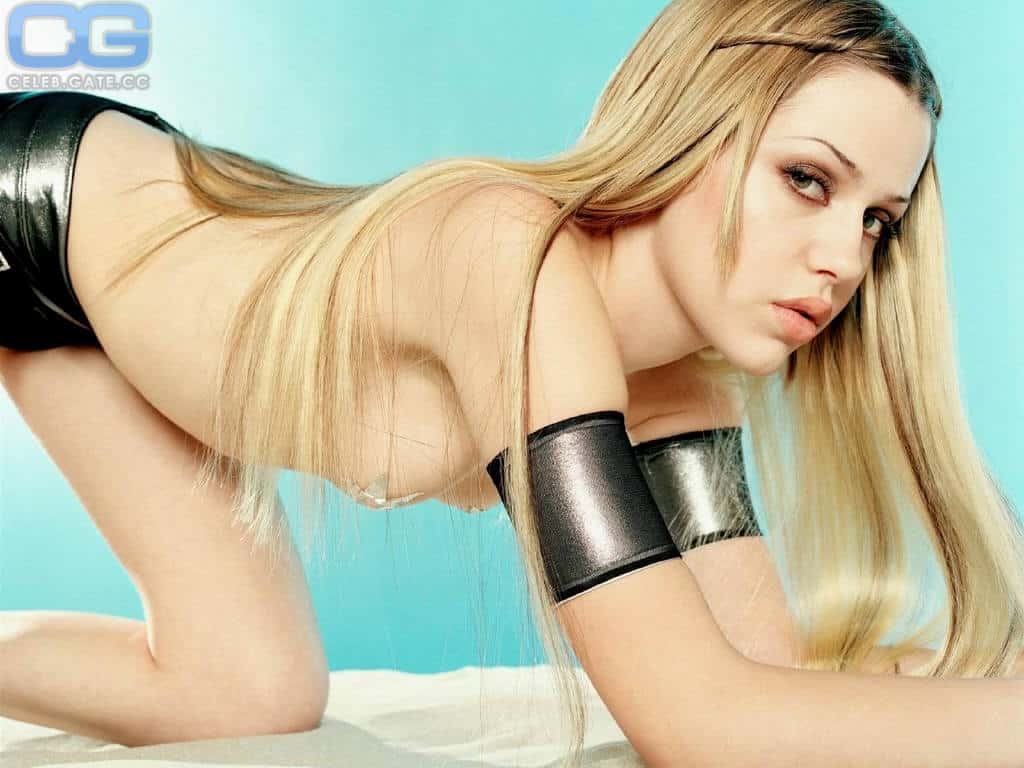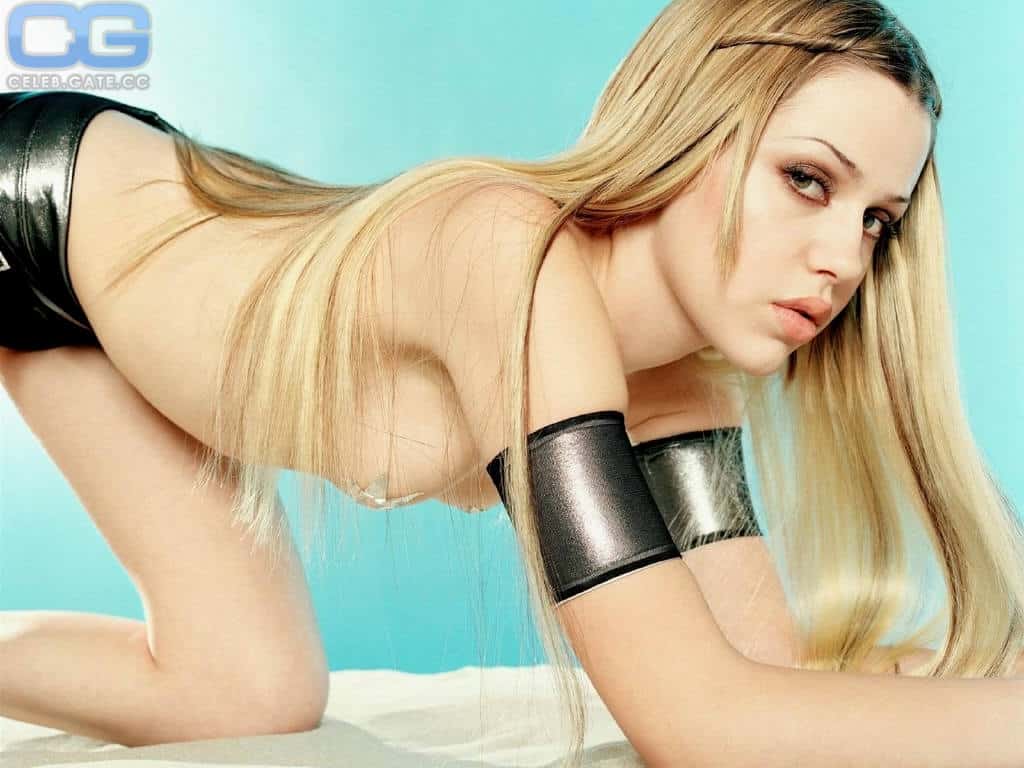 Majandra Delfino is a Venezuelan actress and singer. She's built her career in the US, so you might be familiar with this lovely lady and her stunning looks.
This bombshell is one multi-talented lady. Her soulful voice and catchy songs have been quite popular in America. Moreover, she can play piano, guitar, and cello.
She started her acting career as a 14-year-old and soon started landing one role after another. Once she moved to Los Angeles, she started working on hit movies and TV series.
In 2000, she starred in Steven Soderbergh's Oscar-winning film Traffic. Both the audiences and critics loved her performance. Eventually, she won both an ALMA Award and a SAG award.
---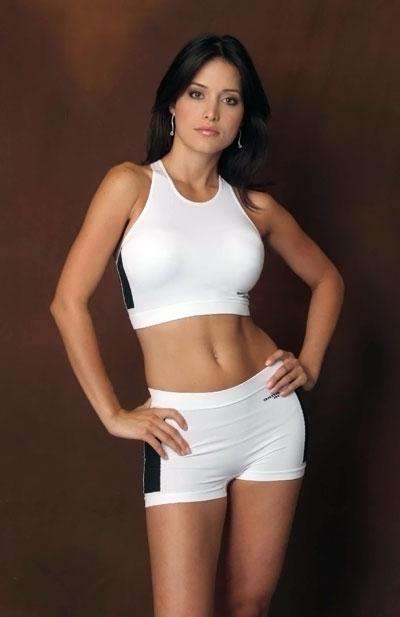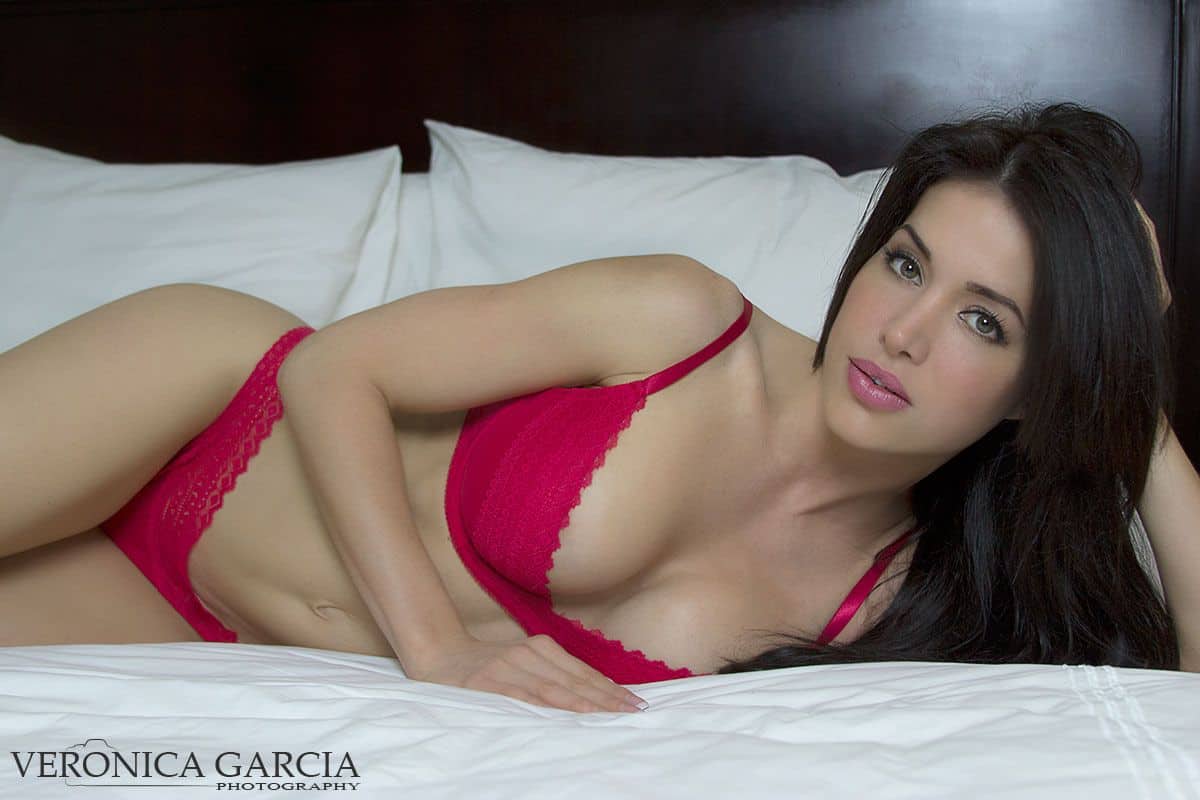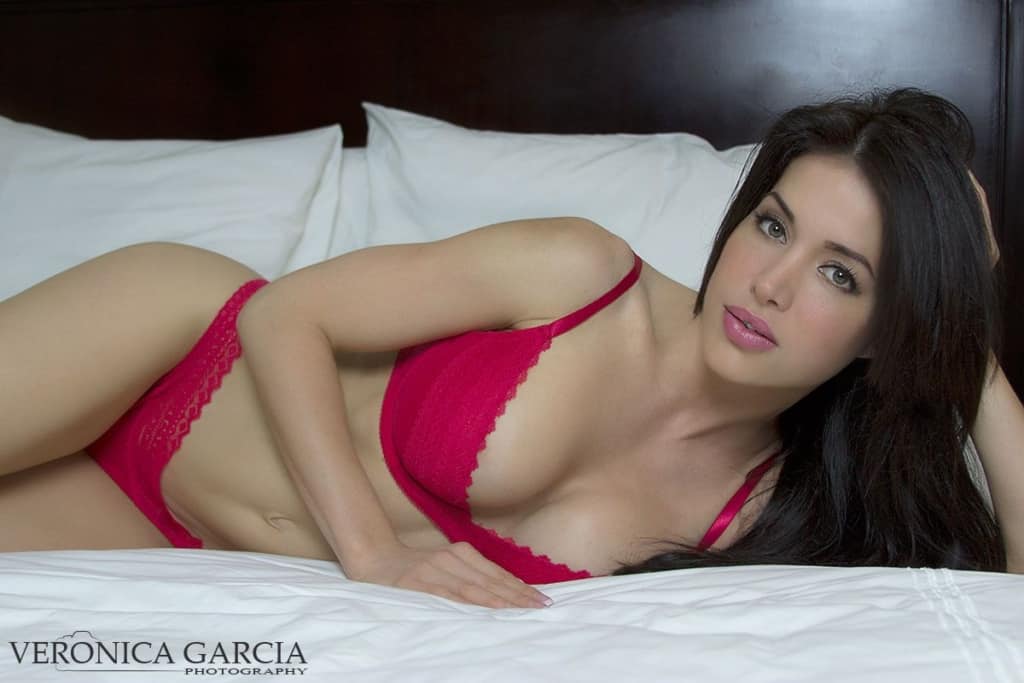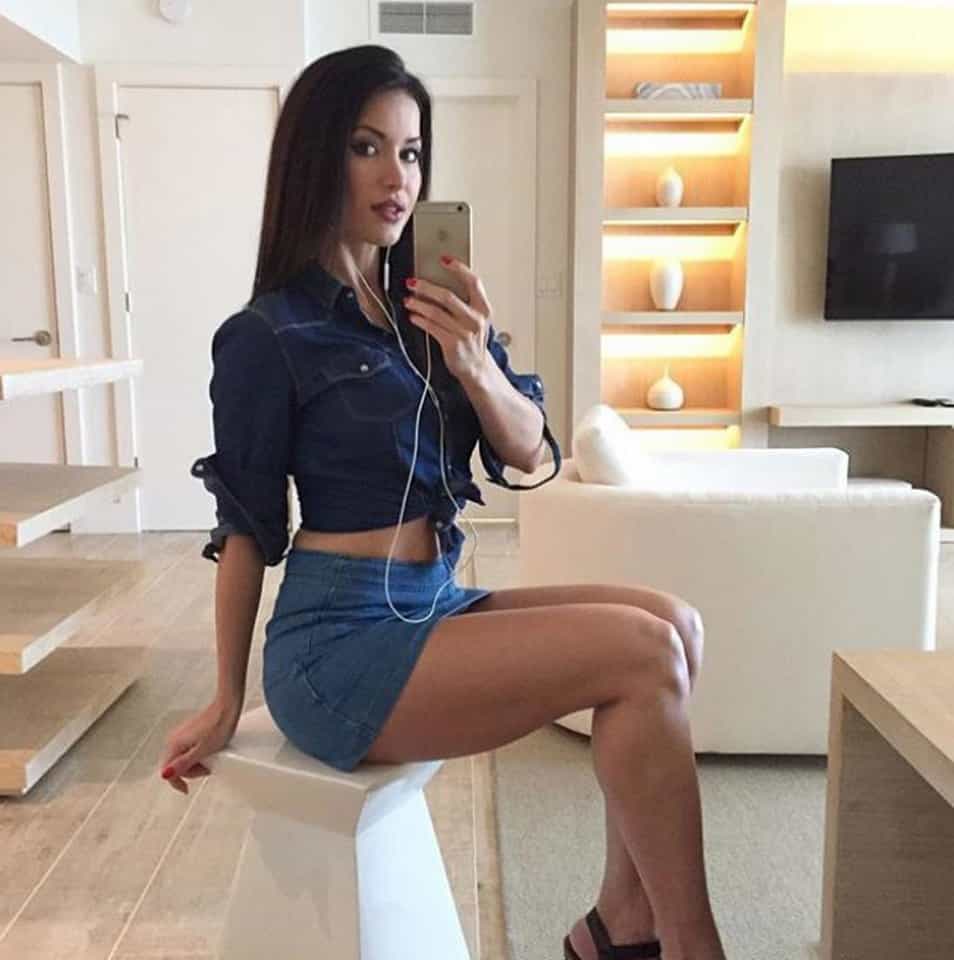 Francys Sudnicka is by far one of the most beautiful Venezuelan women. She was born in Spain and is also of Polish descent. So, her multicultural origins make her an exotic beauty.
During her teenage years, she lived in Poland. Later, she moved to Venezuela to start her pageantry career. She competed at Miss Venezuela 2003 pageant and was in the top ten.
Afterward, she represented the Polish community in a Venezuelan beauty pageant. She was the runner-up and became Miss Polonia. Consequently, she represented Poland at Miss Universe 2006.
This was only the second time in history that a contestant of Miss Venezuela had the right to represent another country at Miss Universe.
Soon after that, she moved back to Poland, this time for good. She continued competing at different beauty pageants. The most popular was Miss Earth 2006, where she placed in the top 8.
Francys is still very popular in Poland, as she was the star of the Polish version of Dancing with the Stars.
---
Osmariel Villalobos
TV Show Host, Model, Miss Earth Venezuela 2011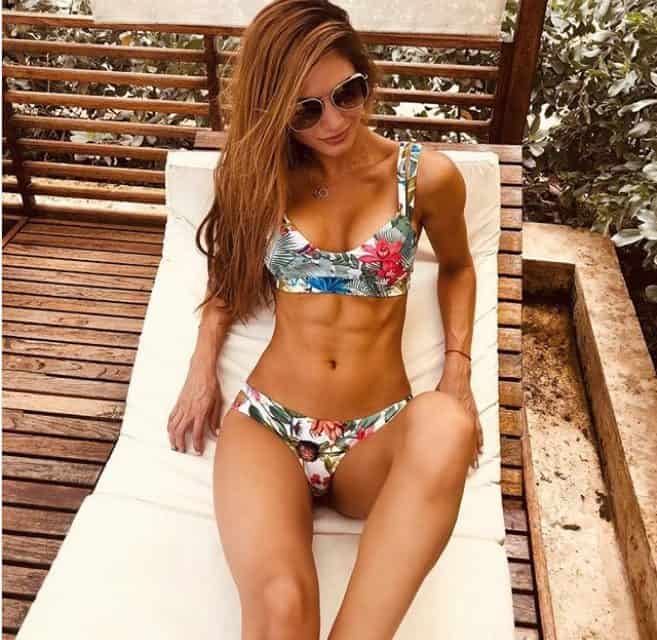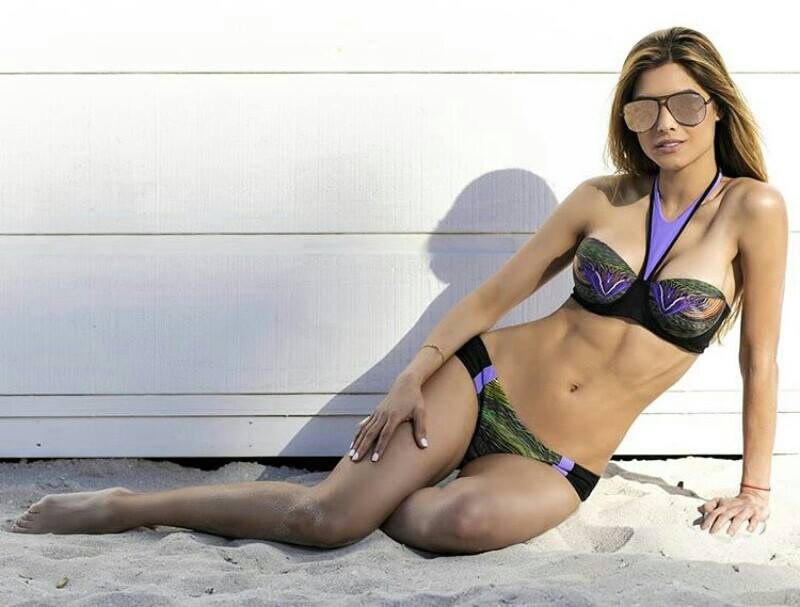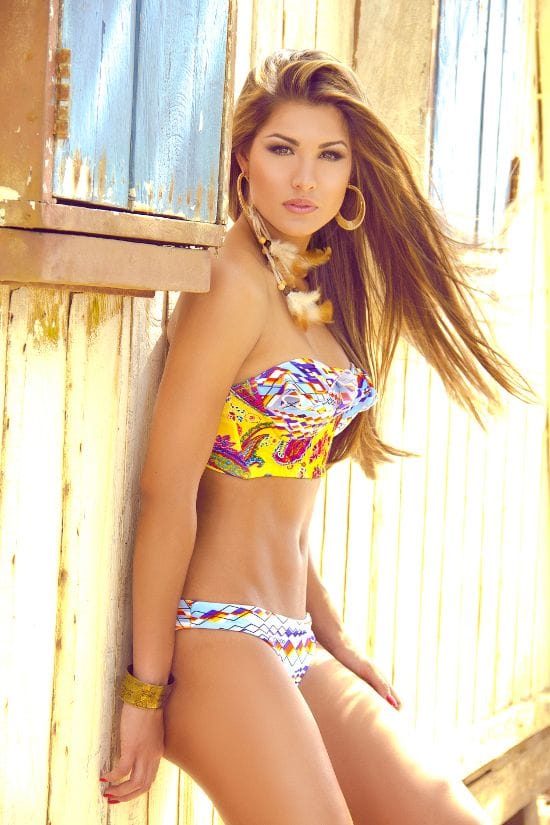 Osmariel Villalobos is one of the sexiest Venezuelan women. She is a popular beauty queen and a TV show host. This gorgeous lady has wild curly hair, voluptuous body, and is 5.9 feet tall. It's no wonder that so many men dream about dating her.
Osmariel's rise to fame started when she won the crown of Miss Earth Venezuela in 2011. The following year, she represented Venezuela at Miss Earth 2012. She finished the competition as the second runner-up. However, she won the Miss Photogenic award.
This beauty goddess studied communications and journalism. So, she quickly became one of the most popular Venezuelan TV hosts. At the moment, she's the host of the Portada morning show.
Moreover, Osmariel has had a successful modeling career and has worked with numerous fashion brands. She's also famous for her love of fitness and is an advocate of a healthy lifestyle.
Are you a fan of The Bachelor? If so, you might also know Osmariel as the former girlfriend of the show's star Juan Pablo Galavis.
---
Ligia Hernandez
Beauty Queen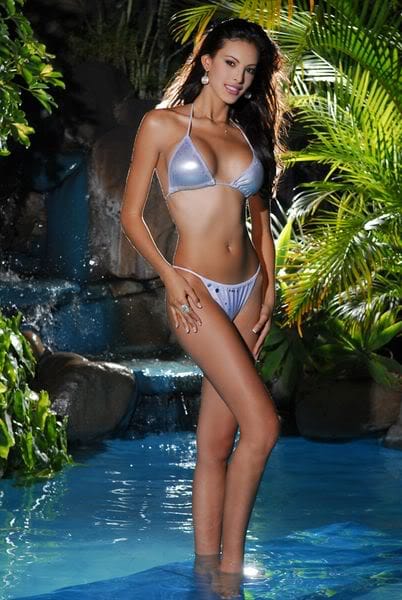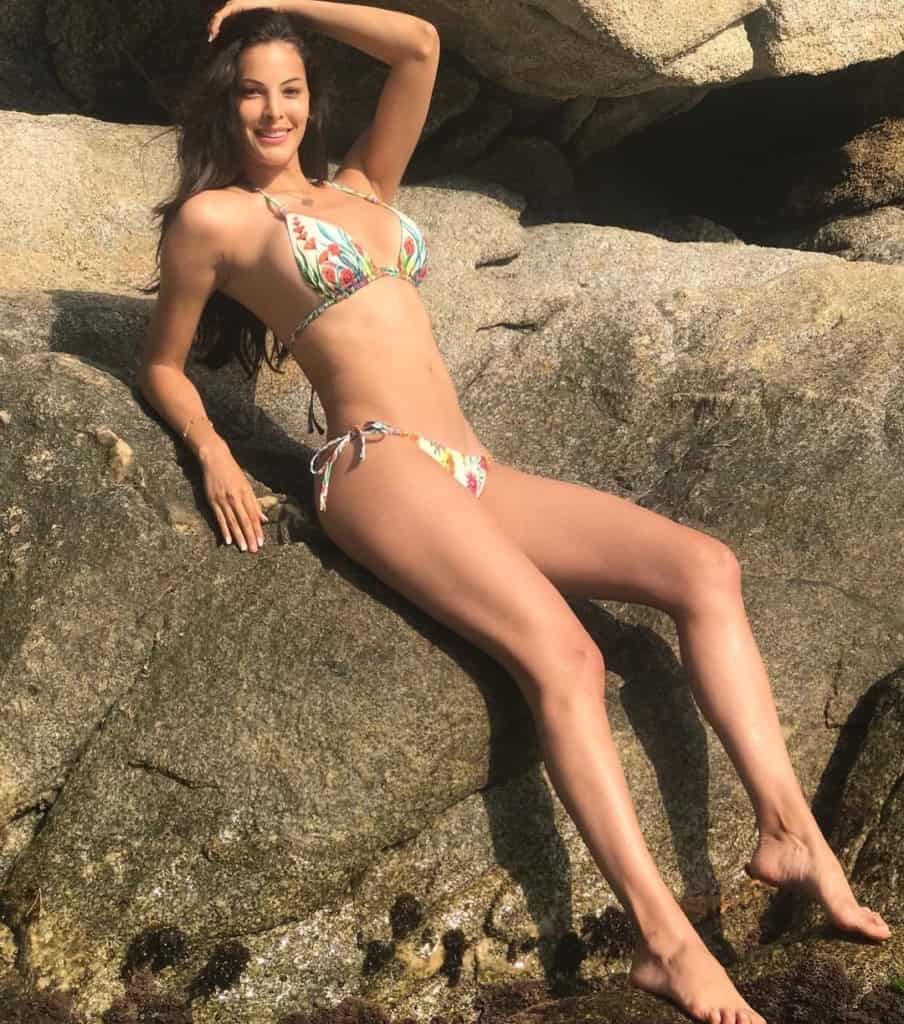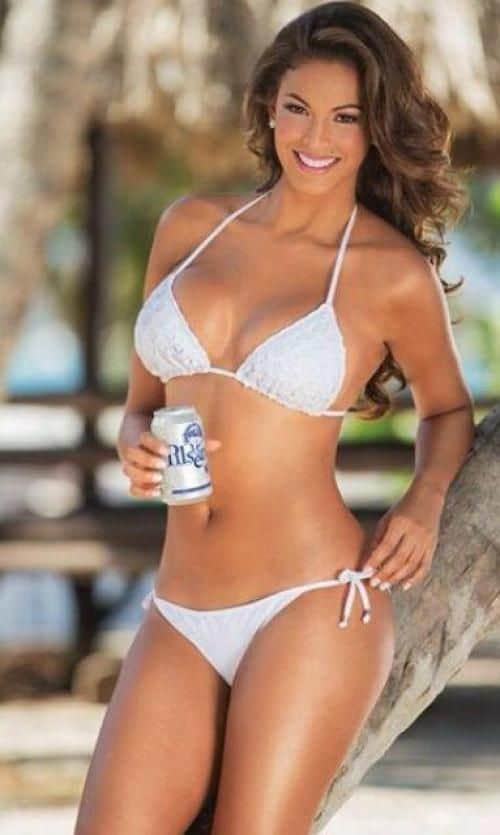 Ligia Hernandez is one of the most well-known beauty queens coming from Venezuela. She has competed at multiple beauty pageants. Later, she became a famous model.
Her first major appearance was at Miss Venezuela pageant in 2008, where she represented the state of Aragua. She was among the top ten semi-finalists.
That same year, Ligia represented Venezuela at a pageant in Bolivia and was the fourth runner-up. Unfortunately, she didn't get the crown. On the other hand, she did win the special prices and won the titles Miss Photogenic and Miss Elegance
---
Dominika van Santen
Actress, Model, Dancer, Spokesperson, Beauty Queen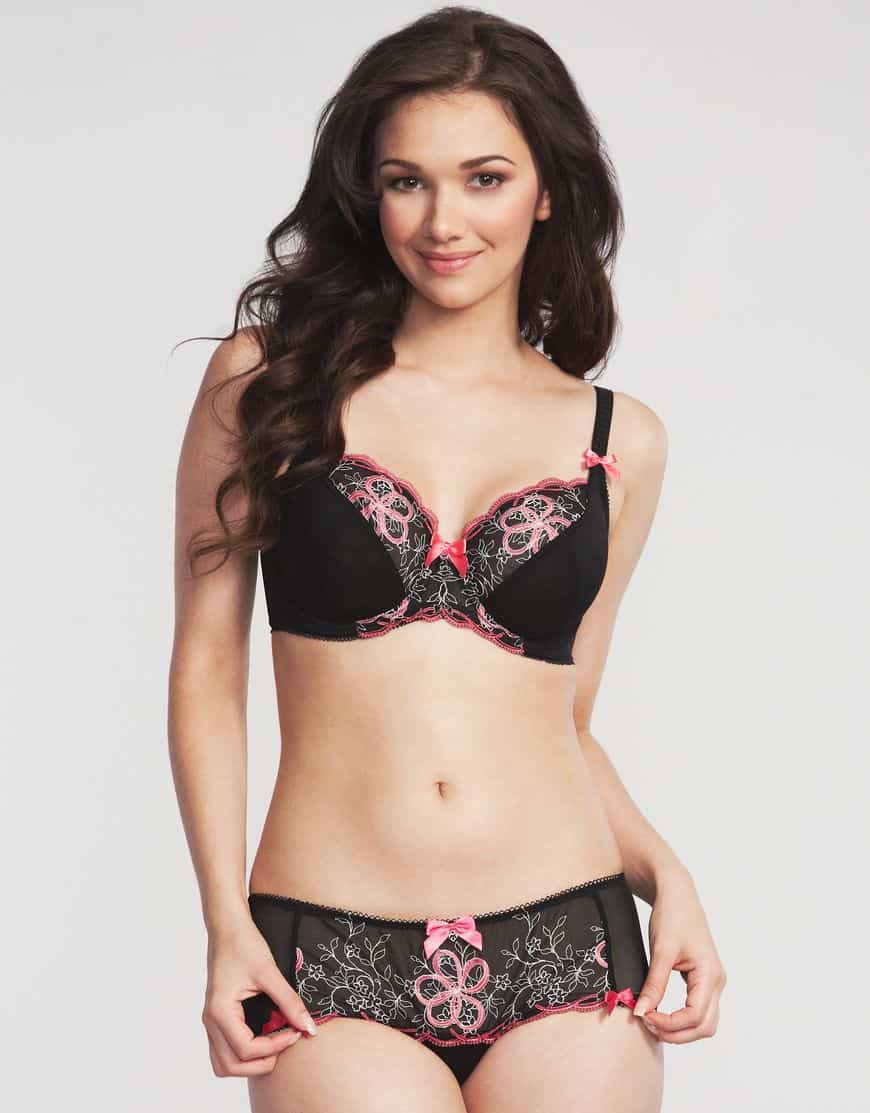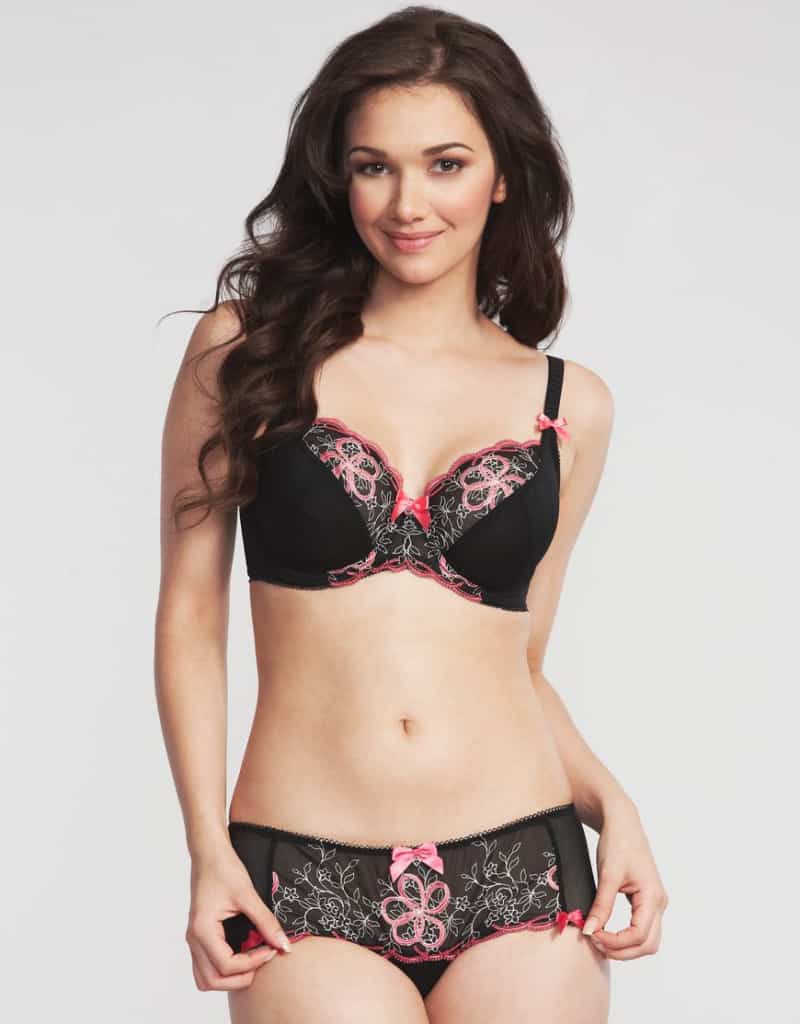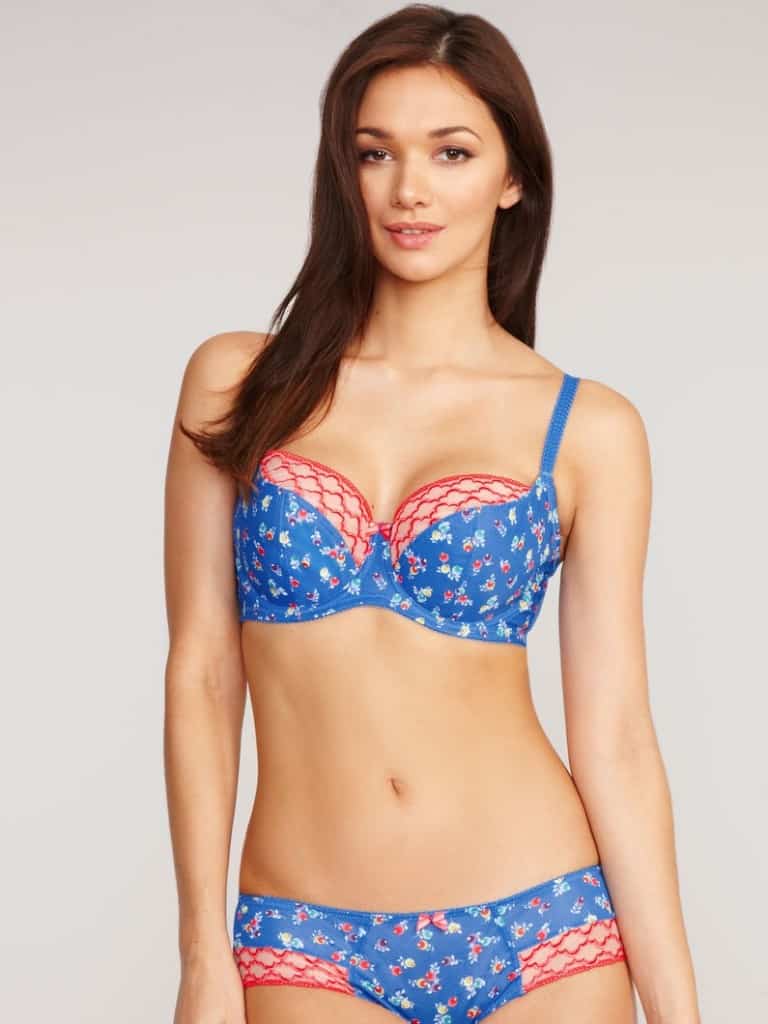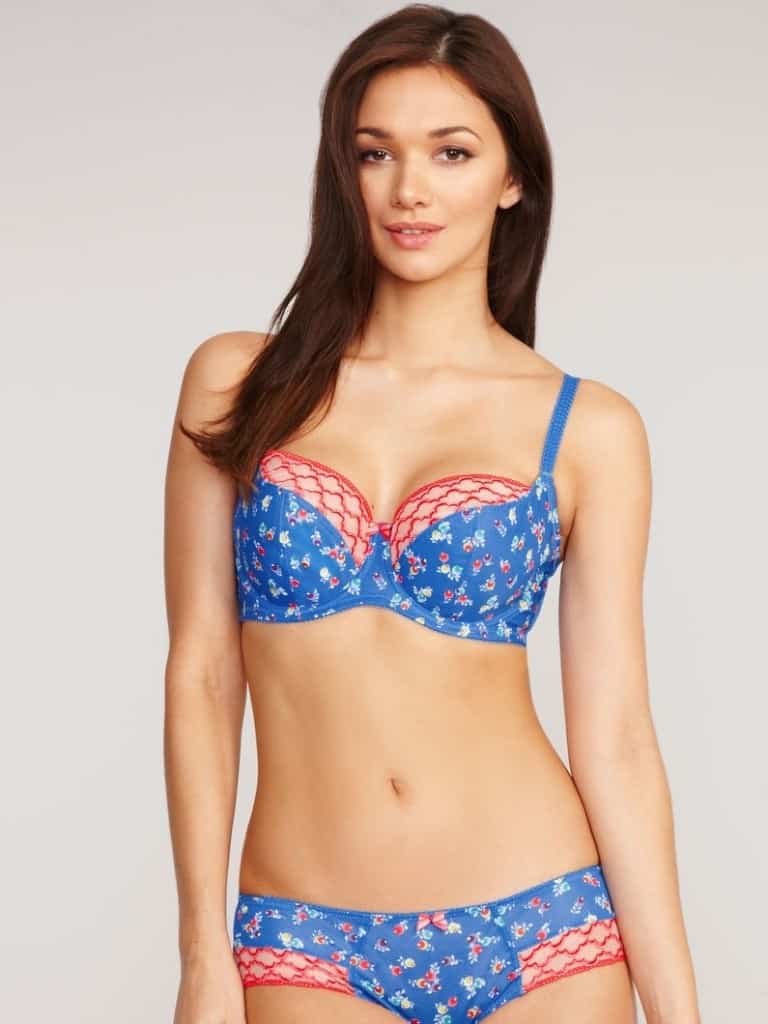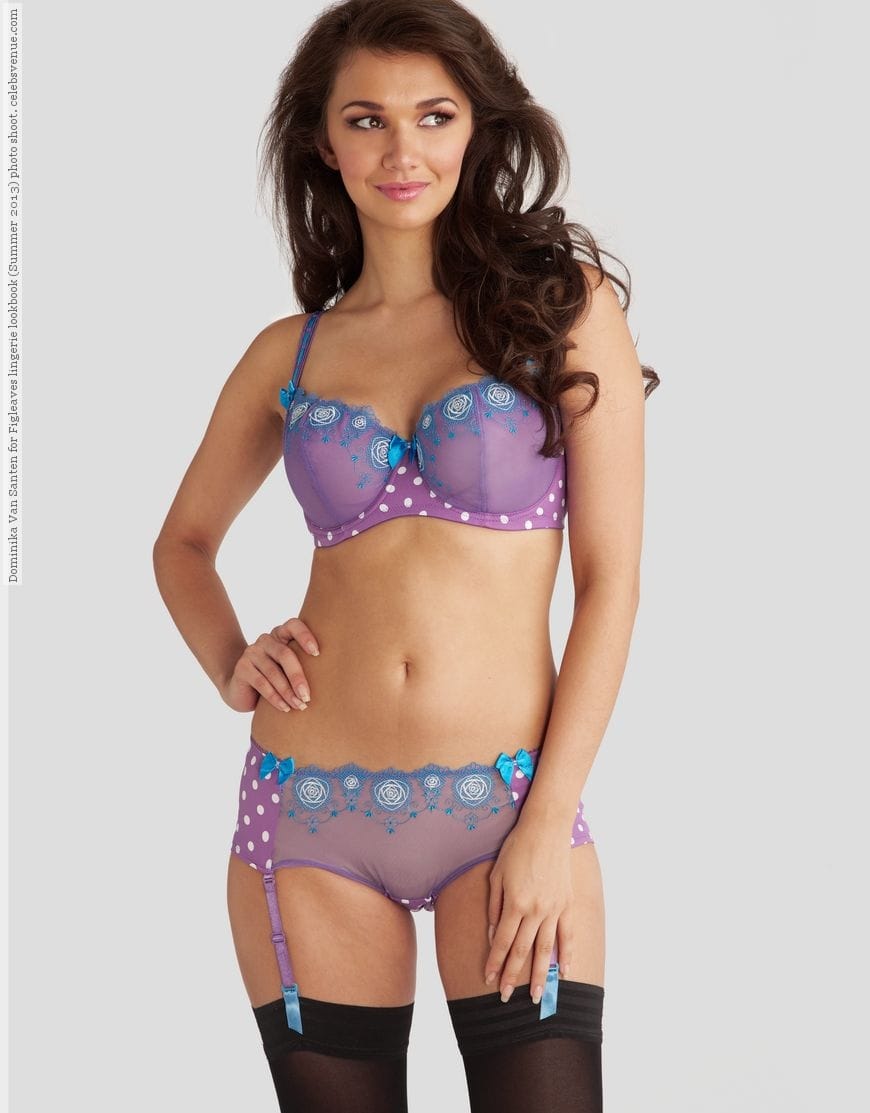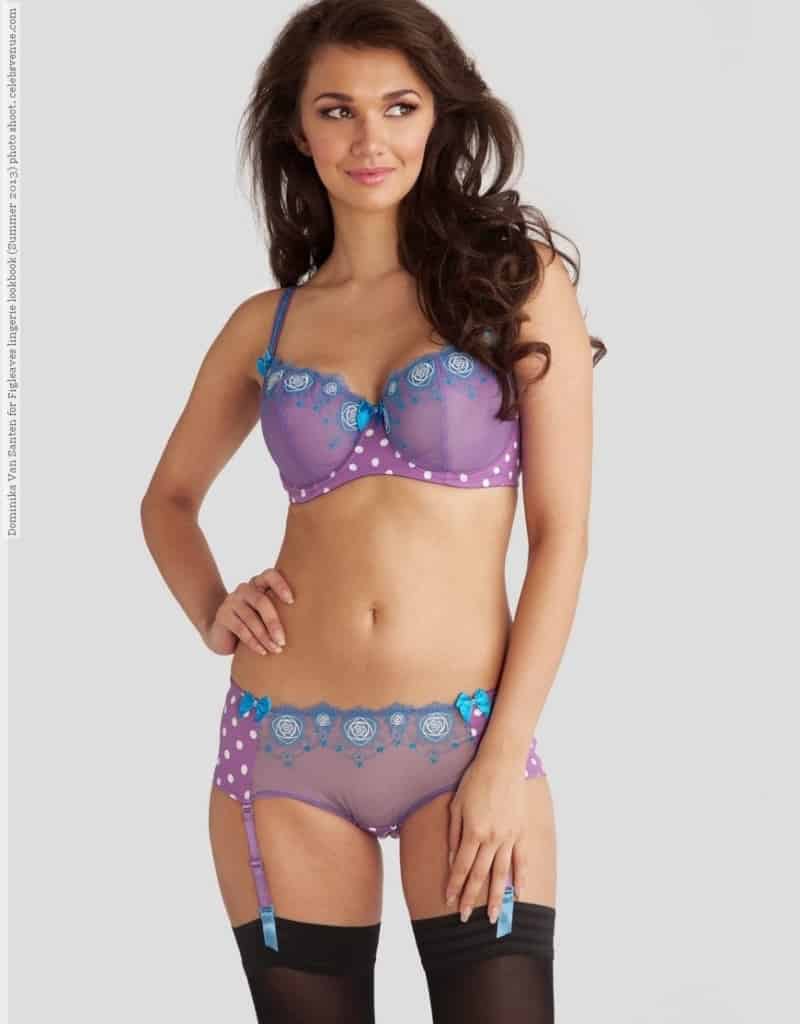 Dominika van Santen is not just one of the most beautiful Venezuelan women. She is also an amazing lady with many talents.
Dominika became famous as a beauty queen after representing her country at Top Model of the World 2005 in China. She was the second Venezuelan to win this prestigious contest.
She started her modeling career at the age of 16. At first, she was reluctant to become a model. Still, she followed her father's advice and applied for her first modeling contest. Not surprisingly, she won first place.
After that, her career skyrocketed. She landed numerous modeling gigs and worked for several international companies. The most notable are Pepsi, Diesel, and Phillips. She also appeared on multiple magazine covers.
While she is famous for her success in beauty pageants and modeling, Dominika has also worked as a dancer, actress, and spokesperson. She's been dancing ballet since her teenage years and became a well-known ballerina.
With her stunning figure, sharp features, and a radiant smile, we can all agree that she's an incredibly sexy Venezuelan babe.
---
Veronica Schneider
Model, Actress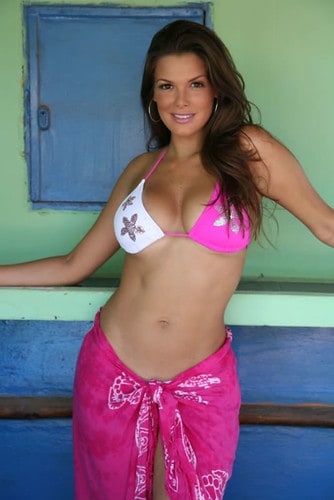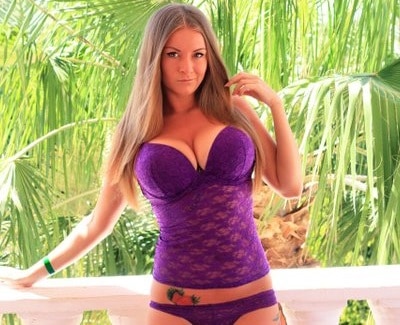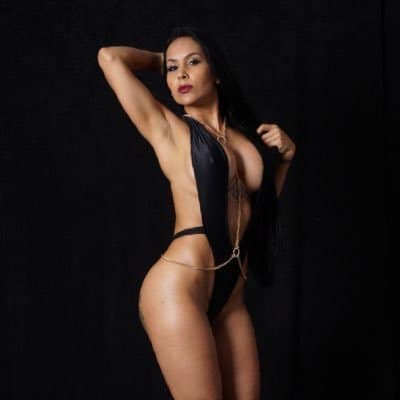 No list of sexy Venezuelan women would be complete without Veronica Schneider.
This beautiful model and actress started her career in beauty pageants. First. she won the Miss Monagas competition. Then, in 1998, she won the title of Miss Venezuela. Later that year, she went to Seychelles to compete for the crown of Miss World.
Unfortunately, she didn't manage to get into the semi-finals.
This gorgeous lady is also quite intelligent and well-educated — she has a degree in Computer Science.
However, she realized that acting was her true calling. She signed a contract with Venevision, the greatest Venezuelan TV network. Soon, she became a major telenovela star.
After several hit TV series, she moved to Peru, where she continued her acting career. Finally, in 2012, she starred in a Venezuelan adaptation of Agatha Christie's The Mousetrap.
Veronica is now a married woman with two children. However, we can all agree that this yummy mummy still looks fantastic.
---
Norkys Batista
Actress, Model, Beauty Queen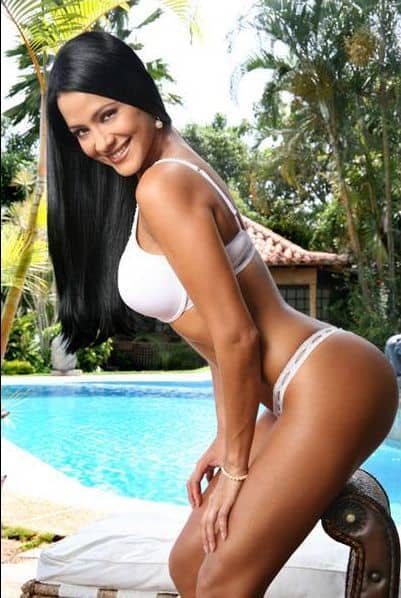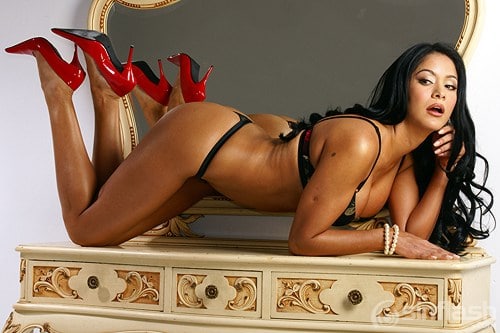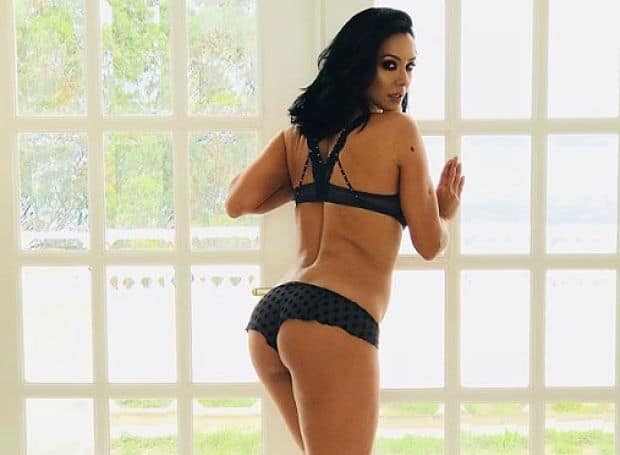 Norkys' long legs, irresistible lips, and overall sex appeal made her one of the most popular Venezuelan women. Every man would want to date this smoking-hot beauty.
While she started her career in beauty pageants and was the first runner-up at Miss Venezuela 1999, Norkys had other plans. She won several beauty pageants and titles. However, she then gave up on beauty contests. Still, her pageant success opened the door to her modeling and acting career.
She's appeared in several TV commercials and had a short-lived modeling career. Then, she released her own line of underwear, which turned out to be a success.
She continued her acting career and landed roles in several movies.
Finally, she married a colleague Leonardo Luttinger and gave birth to a son. Still, even though she's in her forties, Norkys remains one of the most beautiful Venezuelan women.
---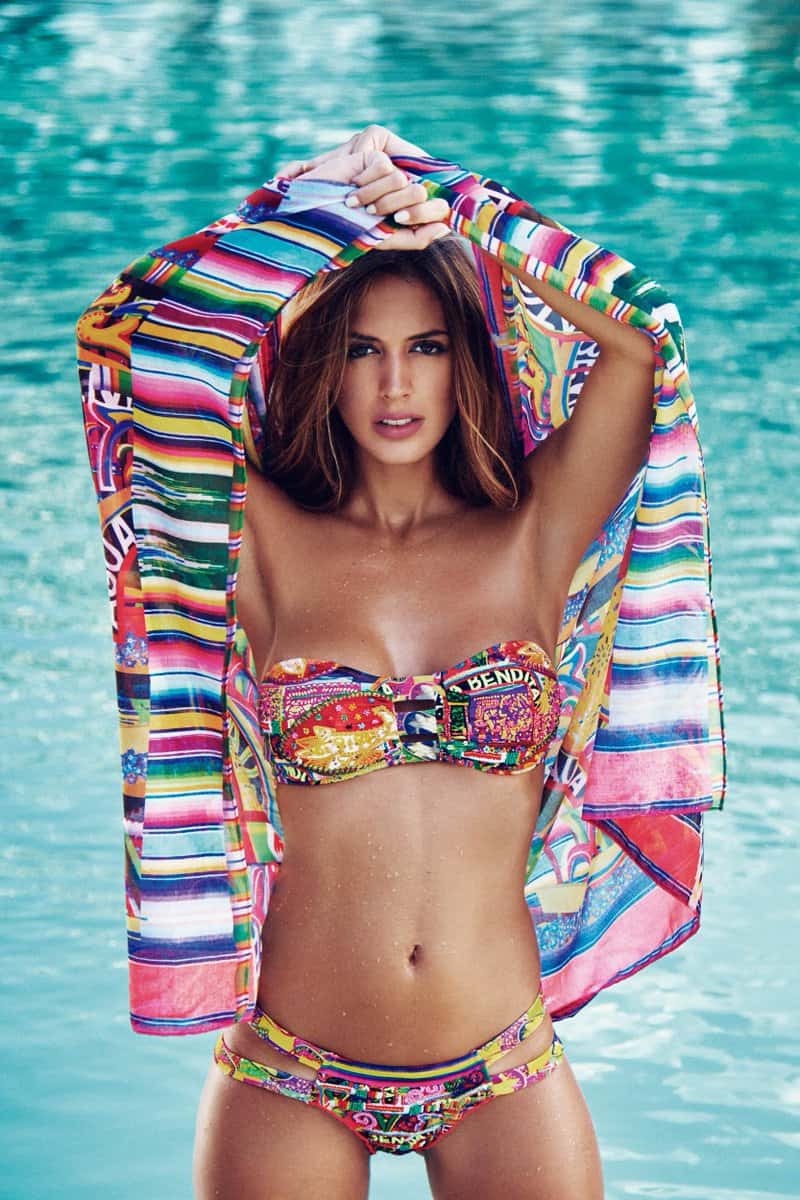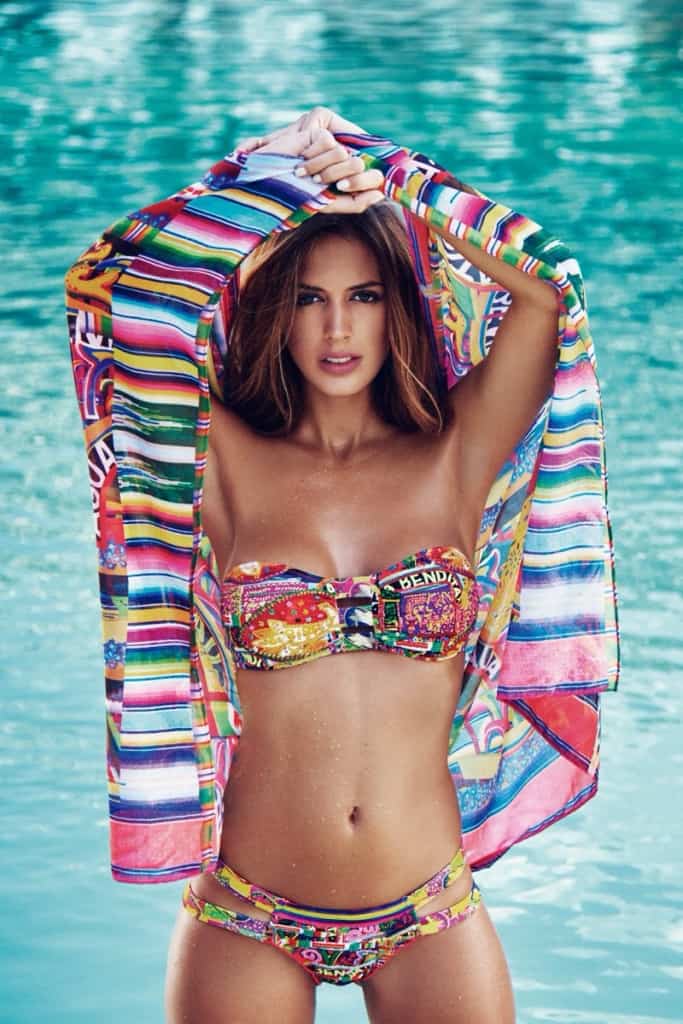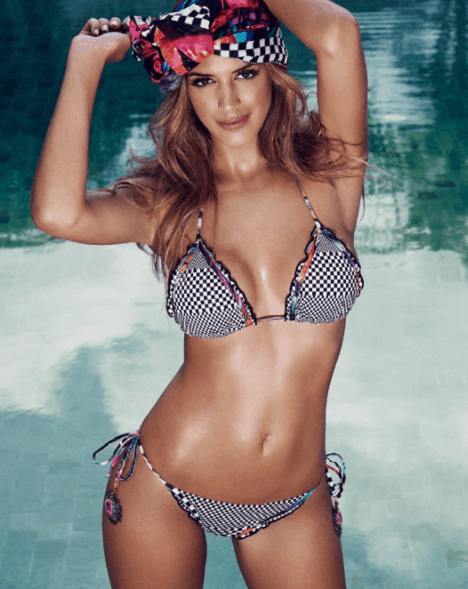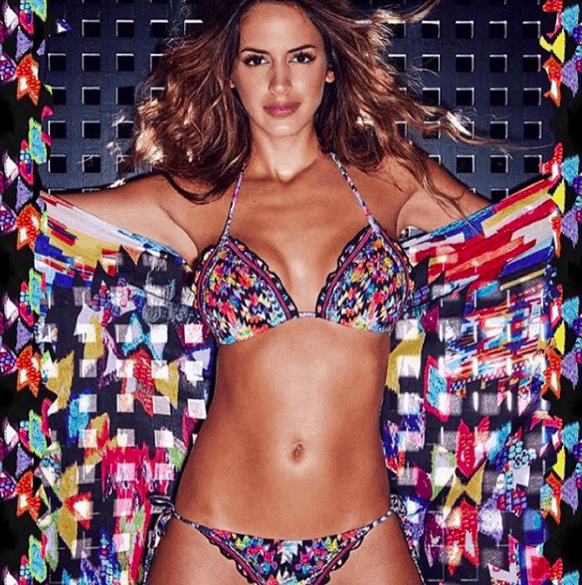 Shannon de Lima is a Venezuelan model and actress known for her breathtaking beauty. She achieved international success after becoming the first runner-up at the Miss Earth Venezuela in 2005.
After this pageant success, Shannon became one of the most sought-after models. She has worked with numerous fashion designers. You can still find her on various magazine covers. In addition, Shannon started her own fashion brand and runs a fashion blog.
She has also worked as an actress and became a household name due to her roles in El Estímulo and Betty in NY.
However, the American population knows her primarily because of her marriage to the popular singer and salsa dancer Marc Anthony.
They got married mere months after his divorce from JLo. Therefore, everyone was talking about Shannon at the time. While Shannon and Mark split up in 2017, magazines still mention her in the articles related to her ex-husband.
---
Mariana Ávila
Social Media Star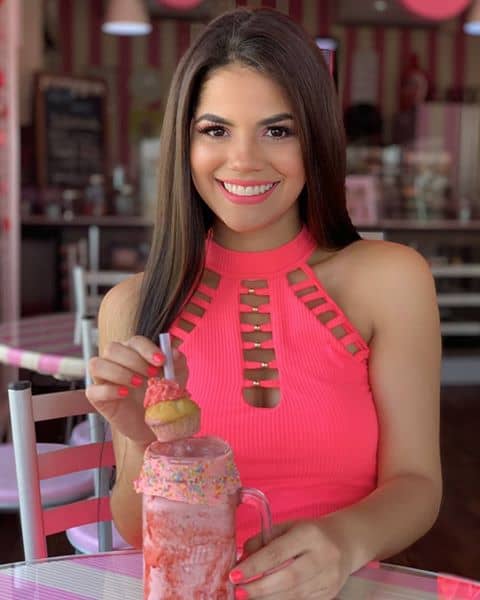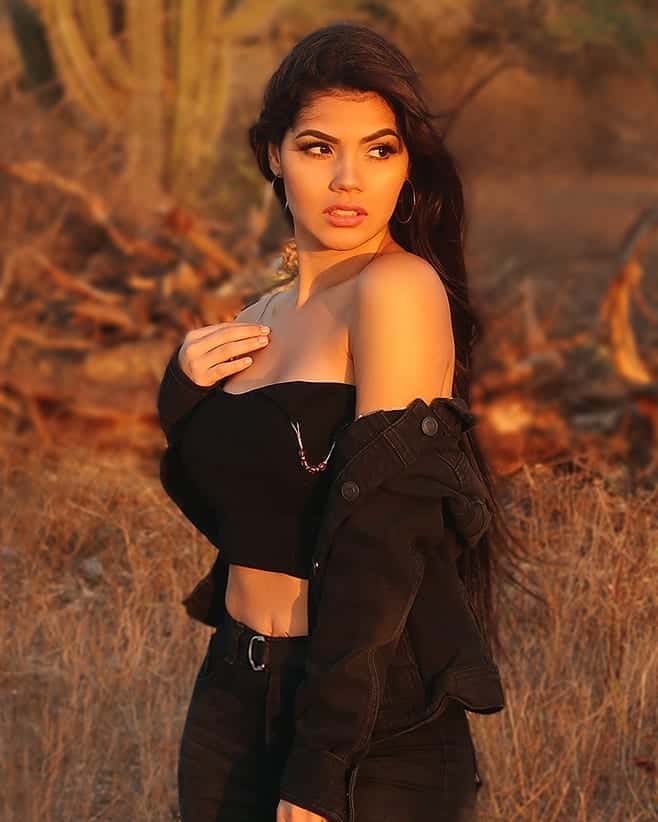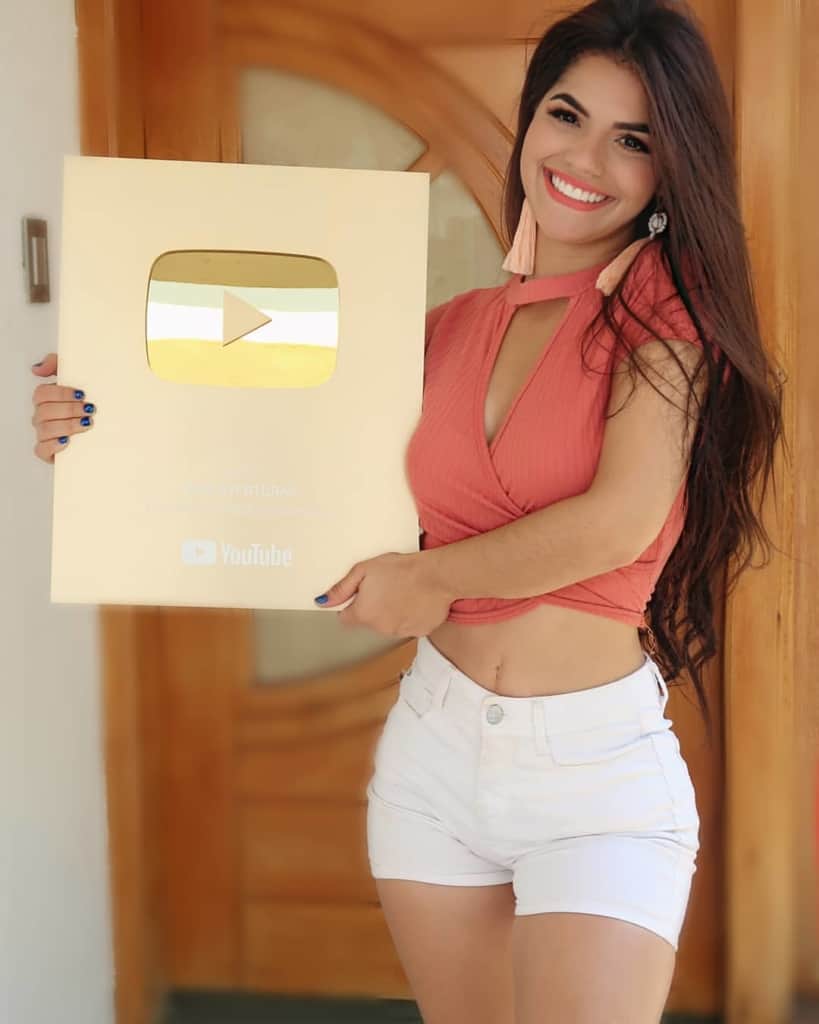 While most hot Venezuelan women on our list are former beauty queens, Mariana Ávila followed a completely different road to popularity.
After she got a Bachelor's degree in journalism, this Venezuelan babe started building her career as an Internet personality and influencer.
Mariana is a cast member of an incredibly popular YouTube channel Yolo Adventures, which has over 2.6 million subscribers. Also, she has over 130.000 followers on Instagram. She usually posts incredibly sexy photos, so it's no wonder that she has many fans.
Beside her status as a social media icon, Mariana also works as a journalist and TV reporter.
---
Sthefany Gutiérrez
Actress, Model, Miss Venezuela 2017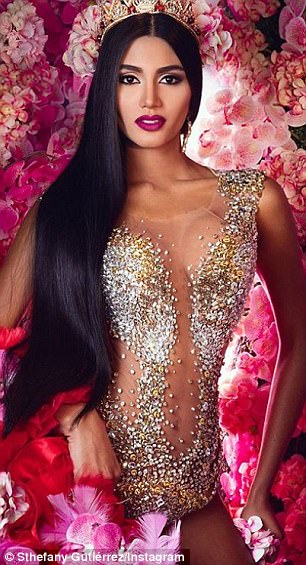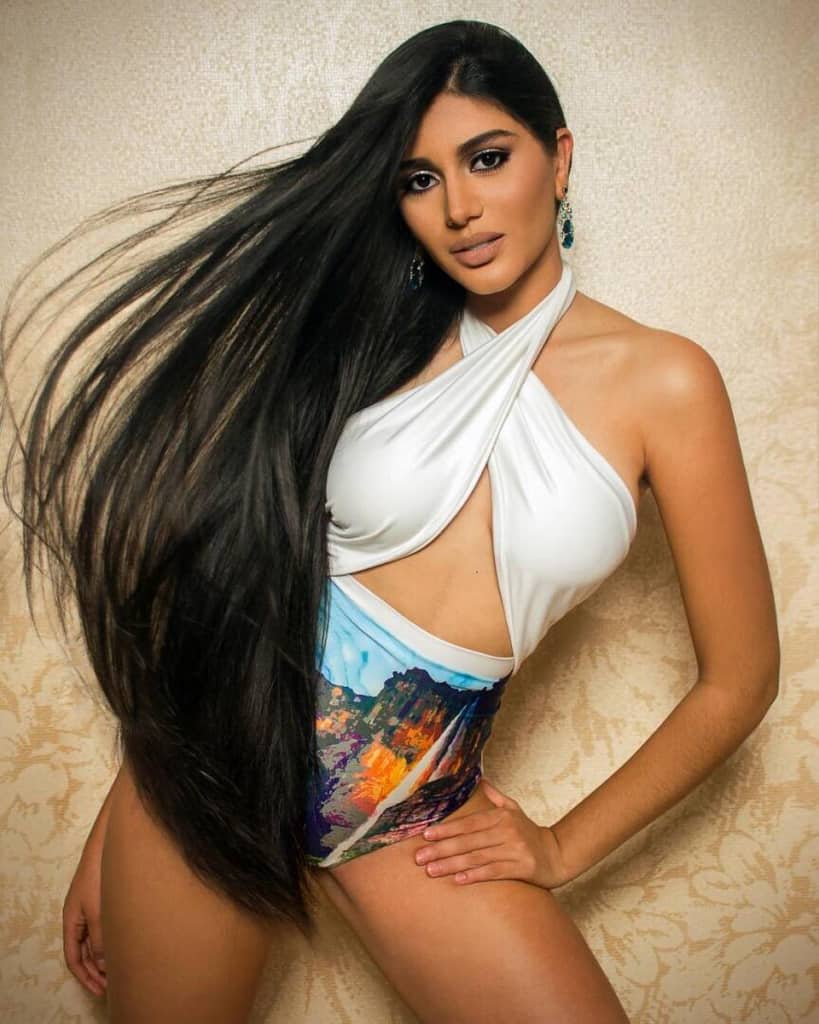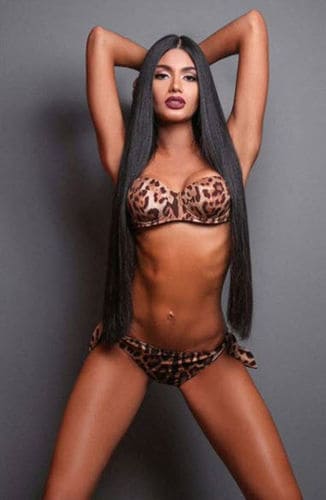 Sthefany is a former beauty pageant queen, actress, and model, known for her muscular yet curvaceous physique.
She represented her state at Miss Venezuela 2017 and won the crown. The following year, at Miss Universe in Bangkok, she impressed the judges and was the second runner-up.
After her successful pageant career, she continued working as a model and an actress. She's also a huge Instagram star, with more than 1.2 million followers.
Even though her stunning beauty has made her rich and famous, Sthefany also values formal education. She is currently a law student at Santa María University in Puerto La Cruz.
---
Victoria Villarroel Gamero
Instagram Star, Personal Assistant of Kylie Jenner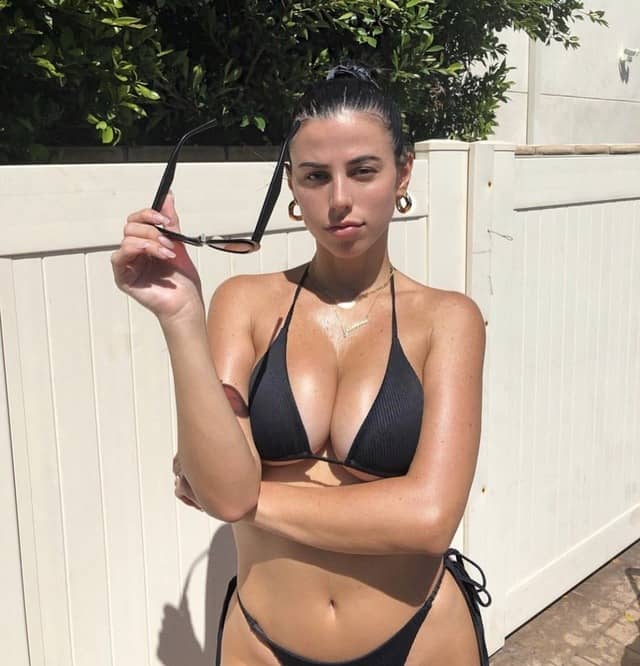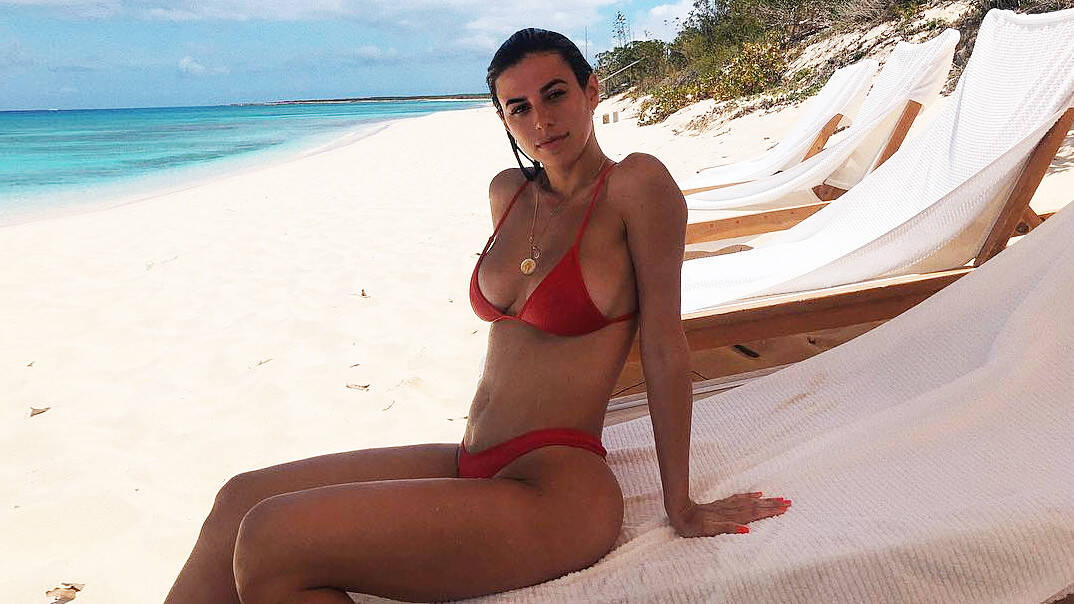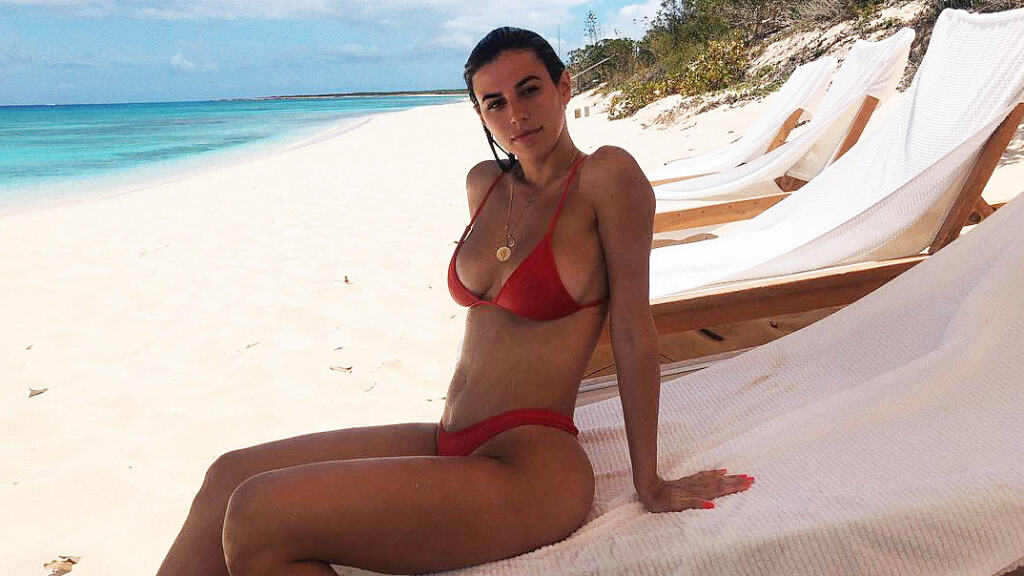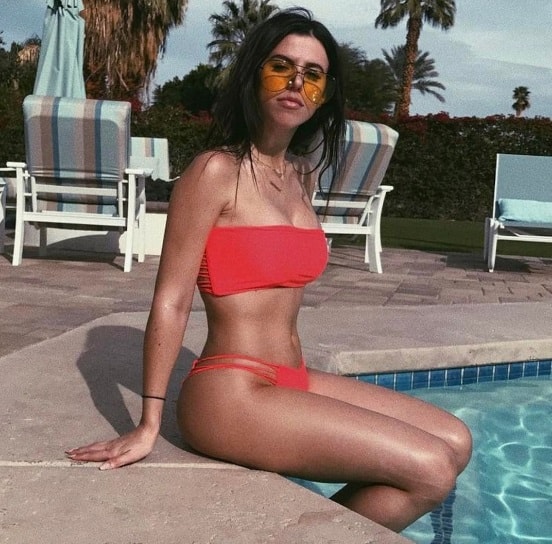 Victoria Villarroel Gamero had quite an unusual beginning of her career as an Instagram star. Actually, she became popular because she was a personal assistant of Kylie Jenner.
She spent quite a lot of time with the Kardashian-Jenner clan, so magazines all over the world published her pictures. Soon, people started wondering who that beauty in the background is.
Later, Victoria started working for Kylie's sister Kendall and their manager Chris, which made her even more popular. She also starred in a video for Kylie's app, What It's Like to Be My Assistant.
Her connection with the Jenners helped her gain more than 550,000 followers on Instagram and co-found The Court magazine.
She is now planning her wedding party with her fiance Marco Lobo, a former professional soccer player. Kylie Jenner helped him arrange the surprise proposal.
---