Mexican Brides
Mexican Dating - Hot Latinas at Your Doorstep
Mexico attracts travelers from all around the world but North Americans, especially, can take easy advantage of its proximity. If you're attracted to Latin women then Mexico is a logical destination for North American men seeking Mexican mail order brides.
Why fly all the way to Eastern Europe or Asia when you can reach almost any part of Mexico in under 3 hours by air.
The fact that the United States and Mexico have a long border and enormous cultural influence on one another makes Mexico an international dating destination like no other, the history of the two countries is often depicted as a violent struggle, but the Untied States has been a beacon of economic and political freedom for millions of Mexicans.
So, nearly every Mexican woman has friends and relatives living in the United States.  Young Mexican women are likely to understand American music, movies, and sports.
Mexican women do not have the same sort of fear about moving to the other side of the world like a women from Ukraine or Thailand often have and they are confident they can navigate American culture.
They know that there are Spanish language newspapers, radio stations, and churches across the United States.  Even more important with modern television packages they don't even have to give up their favorite Mexican soap operas, known as telenovela.
So, a lot of the challenges that Western men face in other international dating hot spots are not an issue for American men.  And if you have never seen a Mexican soap opera you are in for a treat. Check out these ladies:
Why Mexican Women Make Great Wives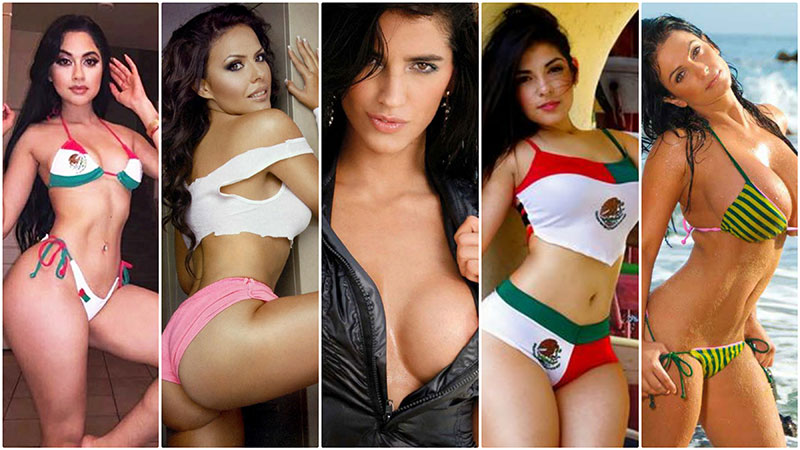 Mexican women in general are very strong and make wonderful mothers. They are often the glue that bonds the family together and are known for their strong work ethic.
Of course, the Catholic Church continues to wield enormous influence in the life of Mexicans generally.
If your Mexican girlfriend is from a less sophisticated and educated background, you can expect this influence to be even greater. Don't think of this is a bad thing; the positive side of the church's influence is the strong mothers and faithful and loyal wives it produces.
Mexican girls tend to be more conservative about sex than some of their Latin sisters further south.  Mexico is not Brazil, Colombia, or Panama.
Whether or not this is because of the Drug War or some other historical issue is hard to say, but Mexico has had a far bloodier history than any other nation in Latin America.
The bottom line is that Mexican dating can hold great variety for the adventurous wife seeker.
Whether you seek a Mexican woman for marriage or just want to play the field, in Mexico you're sure to find a woman who will put a smile on your face.
Mexican Women Are Stylish
Mexican Senoritas are sexy.  You know that.  They have a strong sense of style and fashion even when they are not particularly well off.  They want to look good for their men and they do.
Mexican Women Probably Speak a Little English
Mexican women have some other advantages.  Regardless of their education level they are more likely to speak at least a little English, because of the long border with the United States.
For native English speakers that will probably be a big help in learning Spanish or teaching your beautiful Mexican woman more English.
And English is the most common second language so even if your native language is German, French, or Russian you can still communicate with most young Mexican women in broken English.
Actually, this approach can be nice, because both of you are growing and learning together, but again this is another place where Gringos have a big advantage.
How To Stay Safe and Find Love In Mexico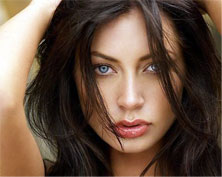 The main thing you should do is stay out of the most dangerous areas.  OK, so that is obvious, but a lot of time guys miss the obvious.
Second, if you end up in one of the more dangerous areas stick to the main roads.  Stay in the tourist areas.  Don't go trying to discover "the real Mexico" in the areas controlled by the cartels.  You might discover something you don't like.
Try to meet a woman through a dating agency.  Why?  Because the agencies do try to take care of their clients.  For instance, Ken Agee, one of the founders of A Foreign Affair, recently said that they are not allowing new women to register if they cannot give her the help of a local office.
He said that they feel it is a lot safer for the women and the men, and we were not discussing Mexico.  But the biggest issue was men have a lot higher success rate when they get the help from a local dating coach from one of their local offices.
Here is the link to the AFA Search Engine.  Just check the box for Mexico and all of their sexy Mexican girls will appear in an instant.  That is the safest and most effective way to find a gorgeous senorita.
Now, if you don't want to do that the next best thing is to meet a woman on one of the other dating sites like Amolatina or Mexican Cupid and meeting her in one of the many great beach resorts.
The international resorts are serious about security, but it might mean that you have to pay for your date to travel from her hometown to the resort.
The added benefit of that is she will probably very impressed with that idea.
Finally, if you insist on flat out freestyling and attempting to pick up Mexican girls on the street or in coffeehouses the safest and probably most effective approach is to focus on the biggest cities.
Mexico City is a gigantic metro area of nearly nine million people and there are nine other cities with populations over a million.
But the only place for a gringo, particularly one without fluent Spanish to have a decent chance of scoring is to focus on the areas around universities.
Here you are almost certain to meet a higher than average percentage of women who speak English and because they are at university you know they are a little more curious and little more ambitious.
This is a target rich environment for any guy with a lick of game.  And because Mexico is not already a center for the international romance industry or sex tourism good girls are not likely to be extremely skittish about foreign men like they can be in Colombia, Costa Rica, or Venezuela.
The Mysteries of Mexican Dating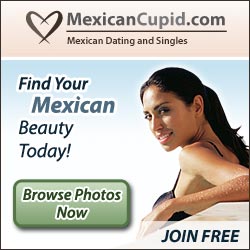 Mexican Cupid
 has more hot Mexican singles than just about any Latin dating site on the internet.
Mexican dating can cover the gamut. You can meet sophisticated, intelligent, and accomplished women in Mexico City, often referred to as "Chilangas."
The term is sometimes used in a derogatory fashion by other Mexicans, jealous of the sophistication and urbanity of their Mexico City neighbors.
But, if you're a man looking for a great woman from Mexico, you will definitely want to check out some bright and beautiful Chilangas.
Now, there is one thing you have to be aware with all Mexican women, but particularly with Chilangas: Do not belittle Mexico.  Let them rant about the crime and corruption if they want to.
Provide counterpoint stories about shootings in Chicago, stabbings in London, or littering in Geneva, but don't pile on to poor Mexico.
It is just too easy to slip across that invisible line and sound like you are criticizing Mexico and by extension her family and the your hot senorita can turn very frosty in a hurry.  So, ask questions and listen and let them know the rest of the world has problems too.
On the other hand, you can find Mexican mail order brides from Oaxaca with strong indigenous roots. These hot Mexican women may not exhibit the urbanity and sophistication of their Chilanga sisters, but they bring strong family and moral values, not to mention a great beauty, often derived from their Mayan and Incan ancestors.
It's your choice; you can try dating Mexican women from the frontier towns of Matamoros, Brownsville, Ensenada, or Tijuana; to the beautiful beaches of Zihuatanejo, Mazatlan, or Cancun.
Or enjoy the delights of colonial San Miguel de Allende; or take in the sights of giant Mexico City.  Just be aware of your surroundings, listen to the local police, and don't be foolhardy.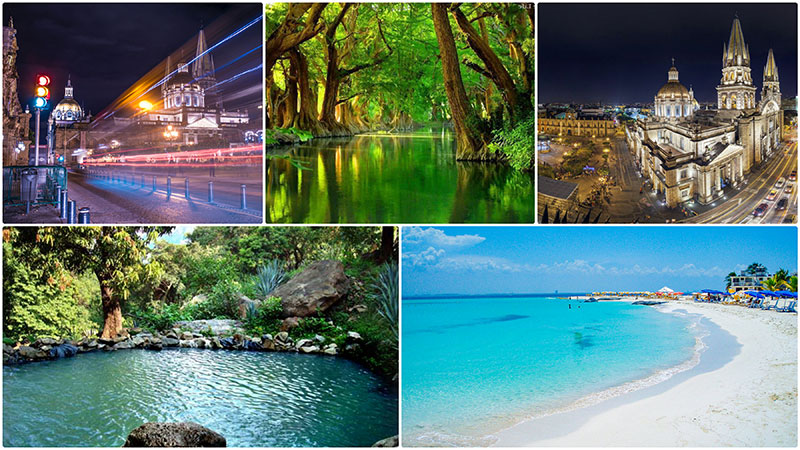 One of the most popular destinations for men seeking Mexican brides is Guadalajara. This beautiful city is known as the city of eternal spring.  It has a great climate.  You can find claims all over the internet that National Geographic once ranked Guadalajara's climate as the second most perfect in the world.
The problem with that claim is you can find it everywhere but in the National Geographic, so it was probably created by a real estate developer or someone with the Guadalajara Chamber of Commerce.
The fact is that if the National Geographic ever did rank the world's best climate Guadalajara would certainly be in the running.  The weather is fantastic.
Daytime temperatures in Guadalajara are typically in the high 70's or low 80's and night time temperatures are in the 60's. Mexican singles in all these different locales are constantly on the prowl for good foreign men.
Visiting Mexico
Mexico is a major tourist destination.  It attracts travelers from all around the world but North Americans, especially, can take easy advantage of its proximity.
For men from the United States and Canada attracted to Latin women Mexico is the logical destination based on distance alone.
No, Mexican mail order brides do not have the same international reputation as Latin brides from Colombia, Brazil, the Dominican Republic, or Costa Rica.
But if you are serious about finding a wife that is actually a good thing. Why?
Because you are not going to face nearly as much competition to meet beautiful women in Mexico as you have in Thailand, Colombia, or Costa Rica. Those international dating hotspots attract playboys, players, and lonely men from all over the world.
There are so many of these guys that if you go to say the Philippines on business you still constantly have to explain that you did not go there to find a girlfriend.
That is not the case for Mexico.
Yes, a few old gringos do wander across the Rio Grande looking for a beautiful senorita to grow old with and it is becoming a major retirement center, but it does not attract many international playboys.
And it is so convenient for Americans. Why fly all the way to Eastern Europe or Asia when an American can easily drive to Mexico from Los Angeles, Phoenix, or San Antonio.
There are a lot of nice things about driving. Mostly, you are comfortably in your own car. But Mexico is a huge country, the 14th largest in the world. There is a good network of modern national highways, but it is still a long drive from say Oklahoma City to Mexico City.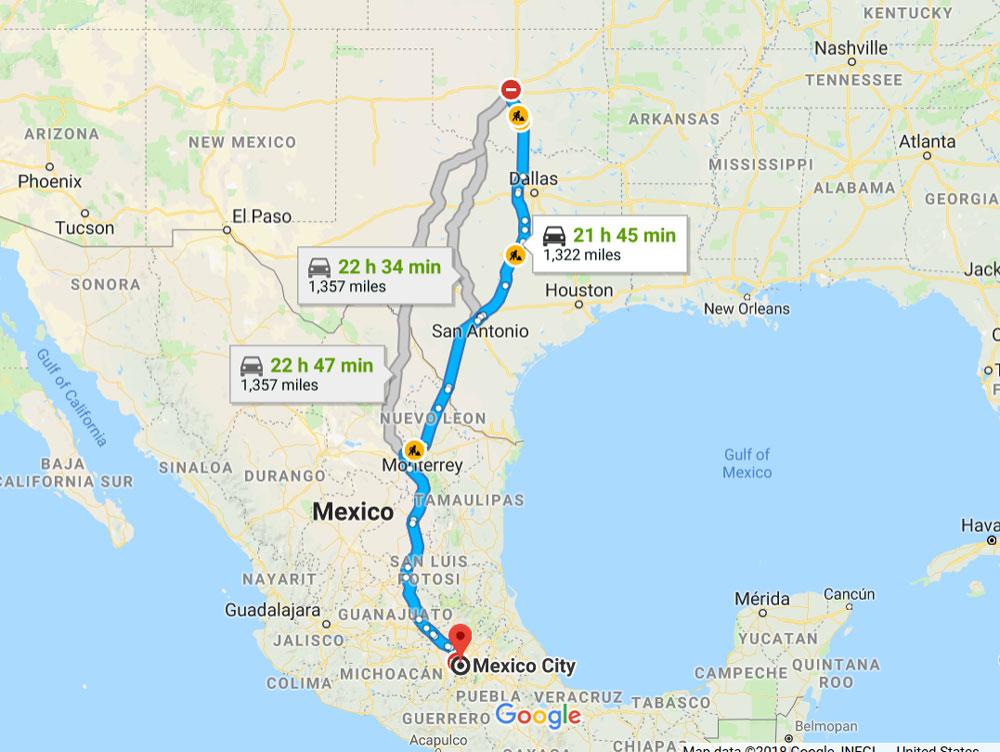 At 1322 miles and at least 21 hours and 45 minutes according to Google Maps most Americans are not going to want to drive from Oklahoma City to Mexico City.  And that is a very generous travel time, because you can spend eight hours crossing the Dallas metro area if there happens to be some car wrecks and road work on the route or it happens to be a day that ends in Y.
Realistically, most men searching for Mexican brides will want to fly South of the Border.  Even from the distant corners of New England it is not a tough flight.  From Boston to Mexico City is only about six hours which is about half of a flight to Ukraine and about a third of a flight to Bangkok.
From California, Arizona, Texas, Georgia, or Florida the flight is going to be two to three hours.  And that really adds up, because if you are serious about wanting to marry a Mexican woman you are probably going to have to make three or four visits to meet her family and so on.
And if you marry her there will be more flights for weddings, funerals, and holidays over the years and you will be overjoyed you did not marry a woman from Moscow.    So, you are not just saving a few hours on a flight.  You are saving weeks or maybe even months of your life.
But What About The Crime?
Yes, Mexico is in the midst of a decade long crime catastrophe that has a body count similar to a good sized war.
This is the main reason that many men who love Latinas do not consider Mexican mail order brides, but it is also one of the main reasons that so many of the most beautiful, talented, and extraordinary senoritas are deciding that the best thing they can do for their future is to look for a foreign husband.
According to the best estimates nearly 300,000 Mexicans have been murdered by the drug cartels since 2006.  The vast majority of those killed are young men from 15 to 30, and that leaves an actual shortage of men in parts of the country.
But this not the place for a history of the Mexican Drug War.  If you want to read deeper on check out El Narco: Bloody Rise of The Mexican Drug Cartels. 
But crime is something you do have to consider.  The United States State Department recently issued a detailed Mexico Travel Advisory.  You should read it before you go down start your adventure.
Here is a map that Time Magazine produced from the information in the warning: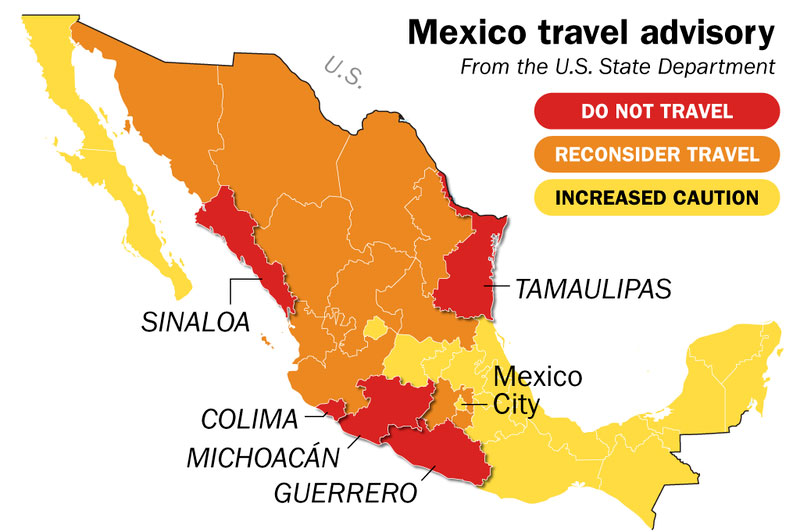 So, make yourself aware of all of that information.  If it worries you too much you can always check out the beautiful ladies in Costa Rica, a country with one of the lowest violent crime rates in the world.
Mexican Visa Laws
Mexico's visa laws are welcoming to all. If you want, you can easily visit for a few days, stay a few weeks, or take up residence for months or years at a time. The vast variety of foreigners in search of Mexican brides makes for an interesting population of expats.
So, when you're not out in search of your Mexican girlfriend, you will find a wonderful group of friendly expats from all over the world.
And if you meet a Mexican girl that strikes your fancy and you decide to bring her back home for a visit, unlike many other countries, tourist visas to visit the US for up to 6 months are fairly easy to obtain for a woman from Mexico if she has a steady job.
For our Canadian readers, the news is even better. A Mexican lady can enter Canada without even obtaining a visa. All they need is a passport, which any Mexican woman can obtain, unless they have a criminal record - in which case you really need to rethink your choice in potential mates, buddy!