It's hard to argue when someone says 'I think Sweden has the hottest women on the planet.' Honestly, what's not to like? Scandinavian women all have that stunning, Valkyrie-like quality to them that makes them irresistible. We all know the stereotype of a tall, blonde Swedish goddess, but that stereotype does have a grain of truth to it. So many hot Swedish women fit that description perfectly.
We LOVE Swedish women! Tall, fit blonds who are often very shy when you first meet them. We are such fans we have created a guide with tips practical tips on dating Swedish women.
But see the women below? They are incredibly hot, right? With a little luck you could actually date one of them. Click on any of the photos. It will take you to that lady's profile on the world's top international dating agency – a company that has launched nearly 25,000 marriages since 1995. What do you have to lose?

But you came here to see hot-hot-HOT Swedish women, and, buddy, we are not going to let you leave disappointed!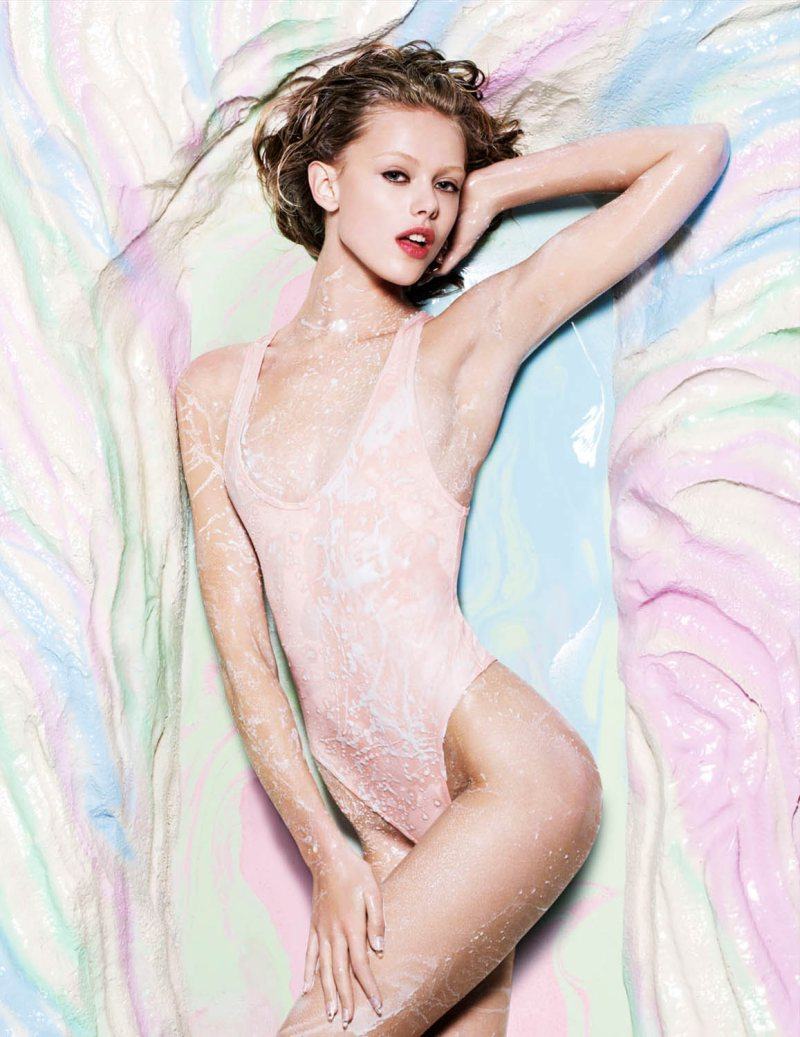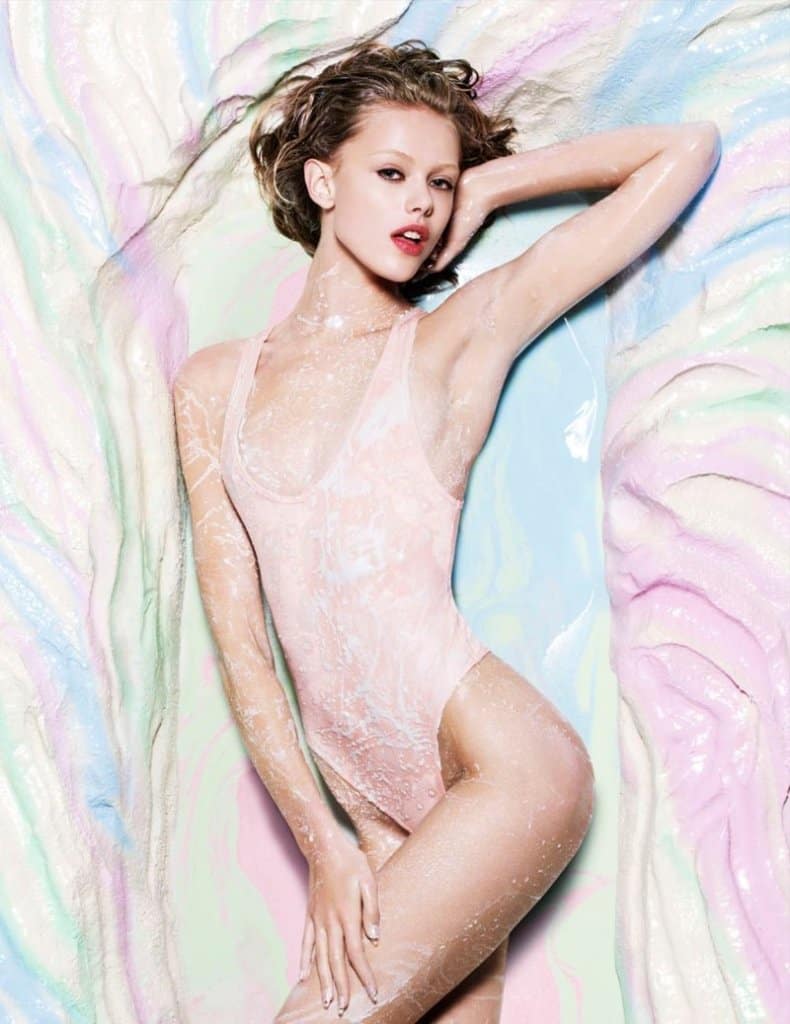 Frida Gustavsson is a model and actress born in Stockholm on June 6, 1993. Before becoming a model, she graduated from St Martins Gymnasium in Sundbyberg, Sweden in 2011.
During her modeling career, she has walked shows for countless famous fashion houses. These include Ralph Lauren, Louis Vuitton, Givenchy, Calvin Klein, Yves Saint Laurent, Versace, Dolce & Gabbana, Jean-Paul Gaultier, Anna Sui, Victoria's Secret, Chanel, Christian Dior, and many more.
In 2010, she was one of the most sought-after young models. Magazines such as Elle, Vogue, and W all featured Gustavsson prominently. Three years later she became the new face of Maybelline New York.
Her movie career is short but sweet. Gustavsson was featured in films like Arne Dahl: Efterskalv, Dröm, and Swoon.
In 2015, Gustavsson married Hjalmar Rechlin, a famous photographer. The two got divorced in 2017.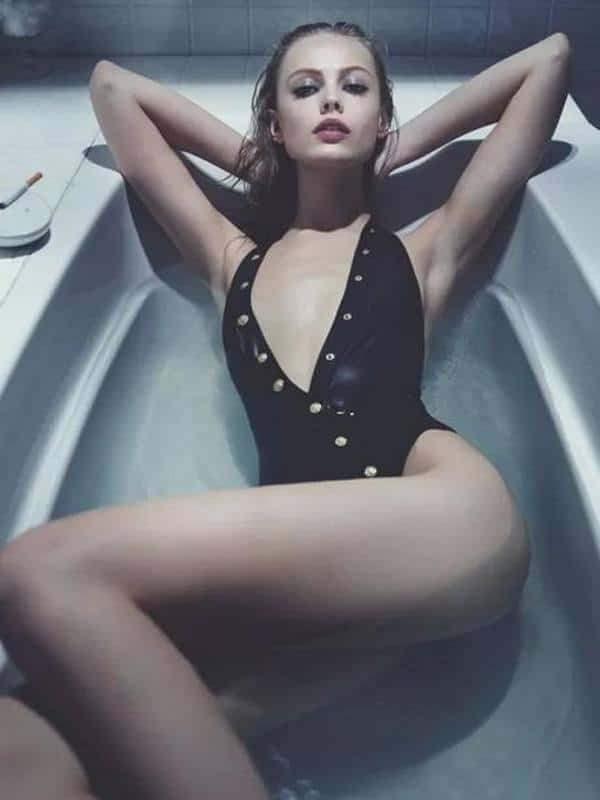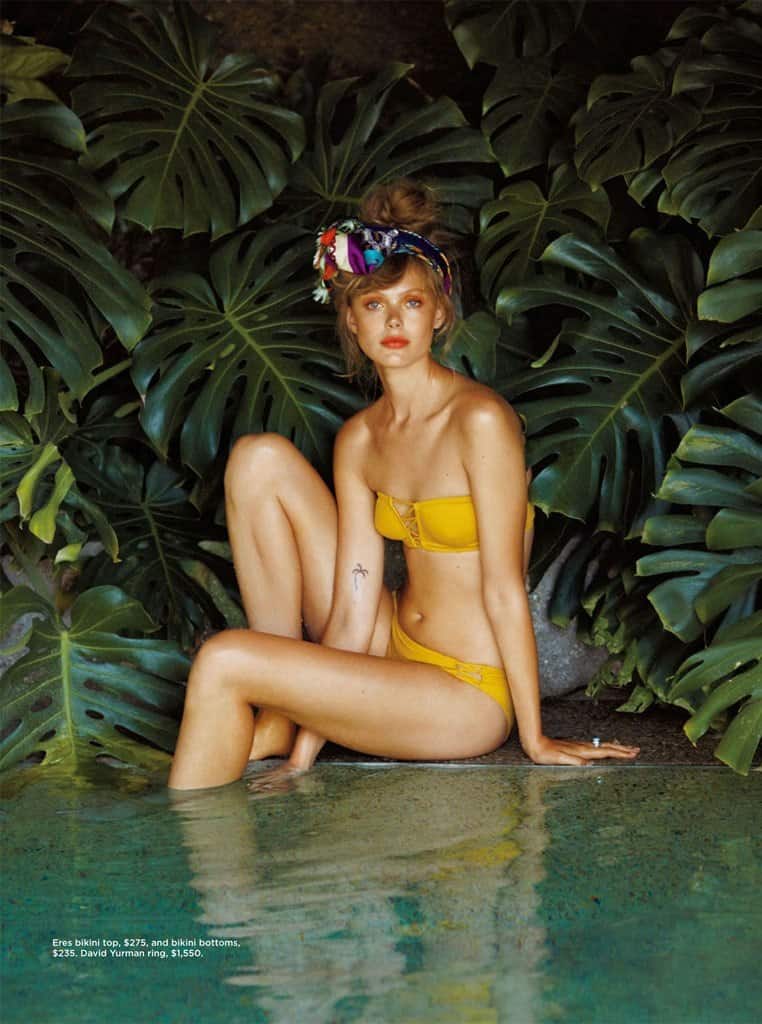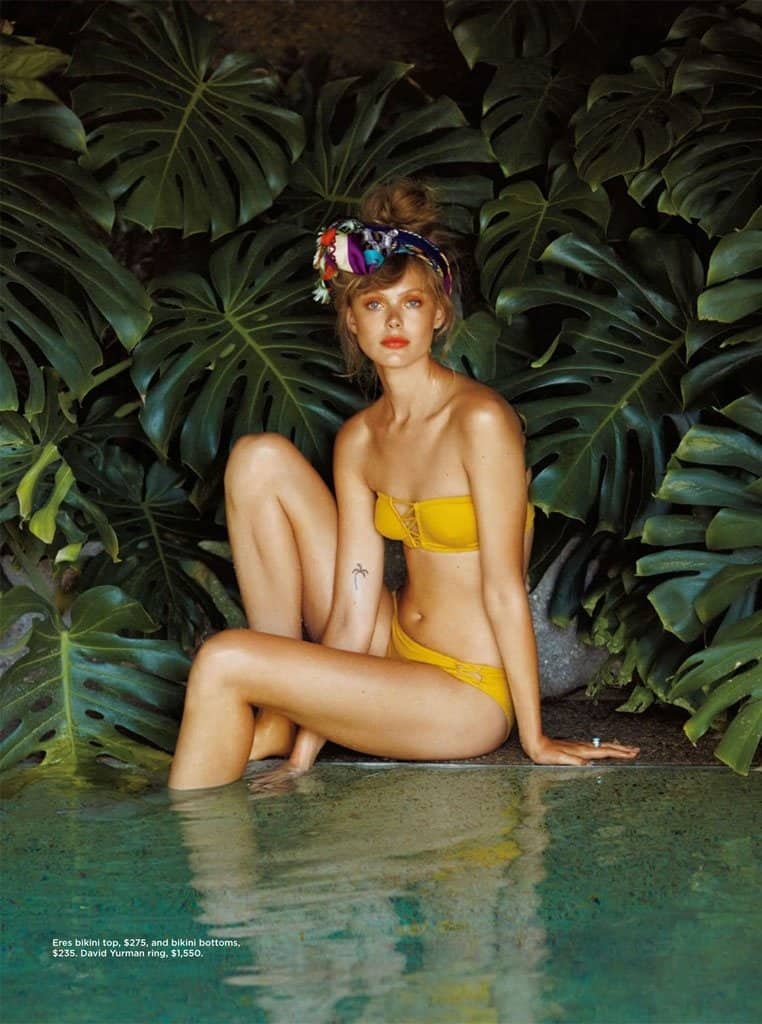 ---
Liza Berggren
Model, Former Miss World Sweden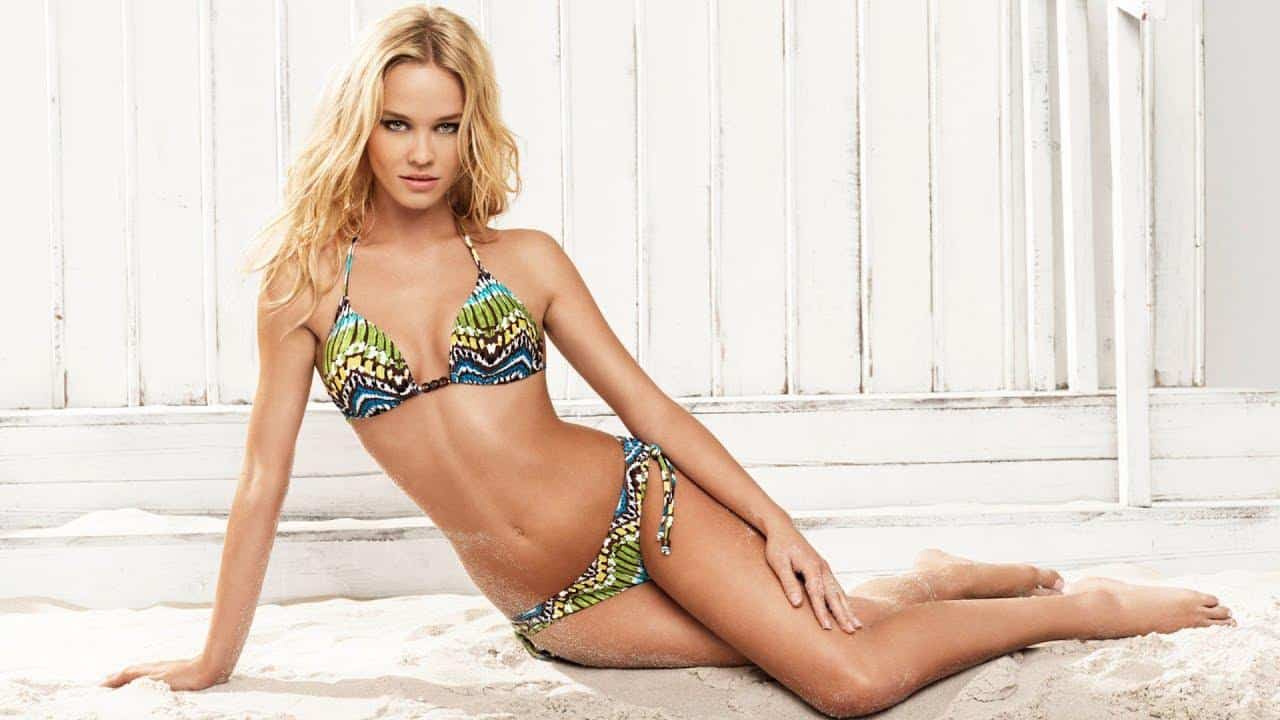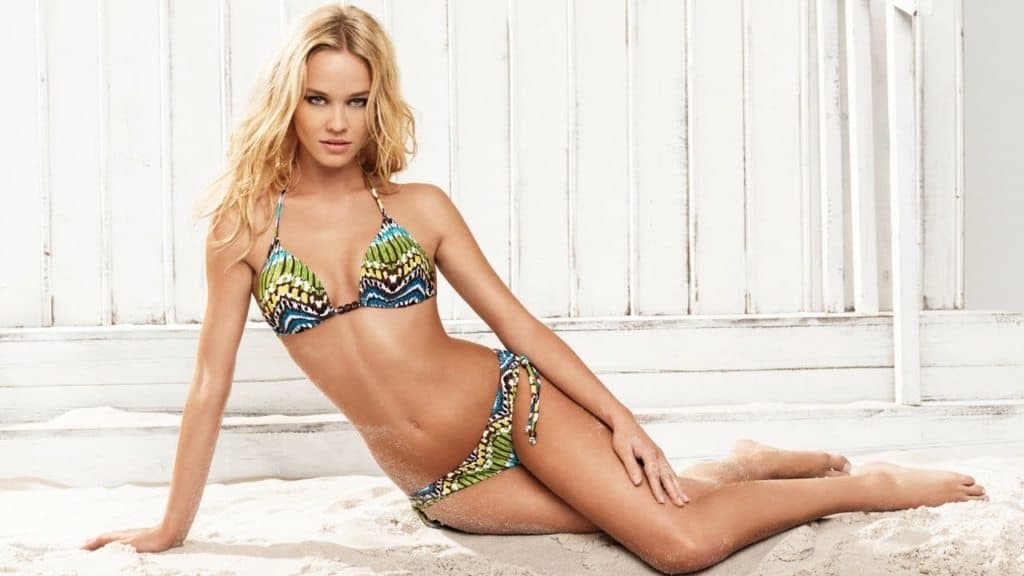 Lisa Berggren isn't one of the listed 15 hot Swedish girls for no reason. When you're a former Miss World Sweden participant, you're bound to be on this list.
Berggren was born in Mölndal, Sweden on February 6, 1986. After representing Sweden at the Miss World pageant in 2005, she dedicated her life to modeling. Avenue Modeller from Gothenburg was the first professional modeling agency Berggren joined.
Since then, she has appeared in various magazines. These include Henne Magazine (Norway), Numero Magazine, Cosmopolitan, Zink, Viktor, and Love.
During her career, Berggren worked with several different fashion designers. Some of these include Carlings, AnneKarine, Christopher Kane, Farzan Esfahani, P2 Summer, and Bjorklund. In 2011 she was the face of Kristian Aadnevik, a London-based Norwegian fashion designer.
At the moment she's working with fashion agencies from Sweden, Norway, Italy, Germany, the UK, Spain, Denmark, South Africa, and the USA.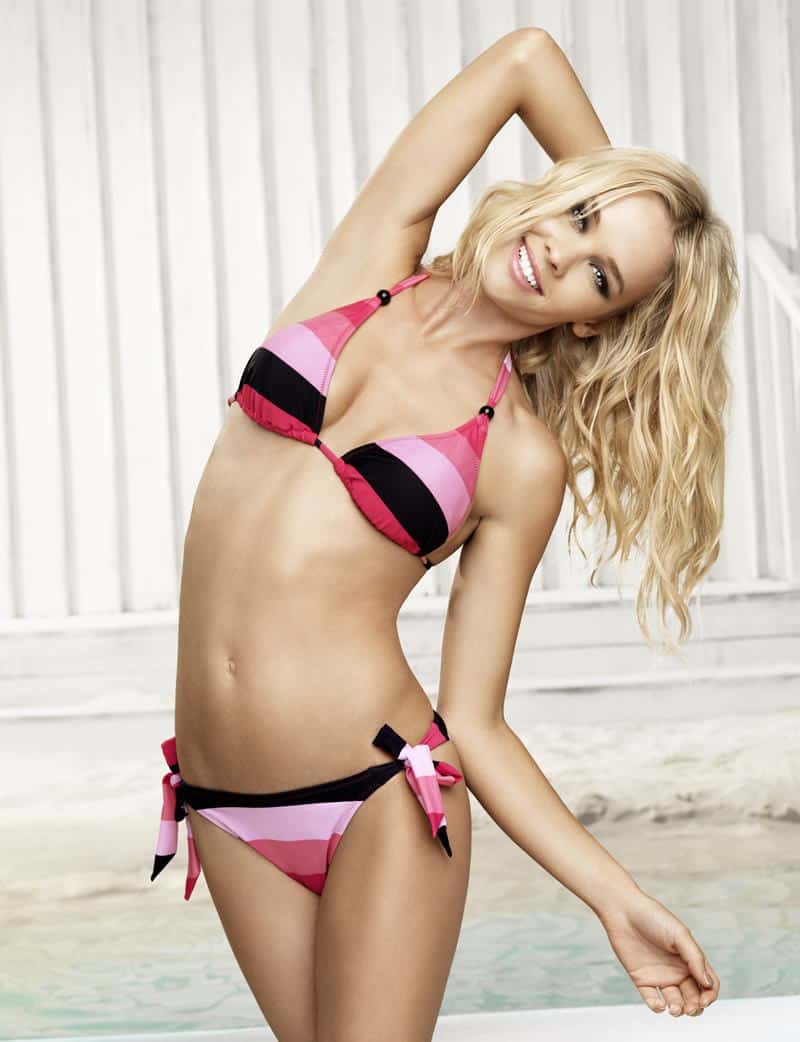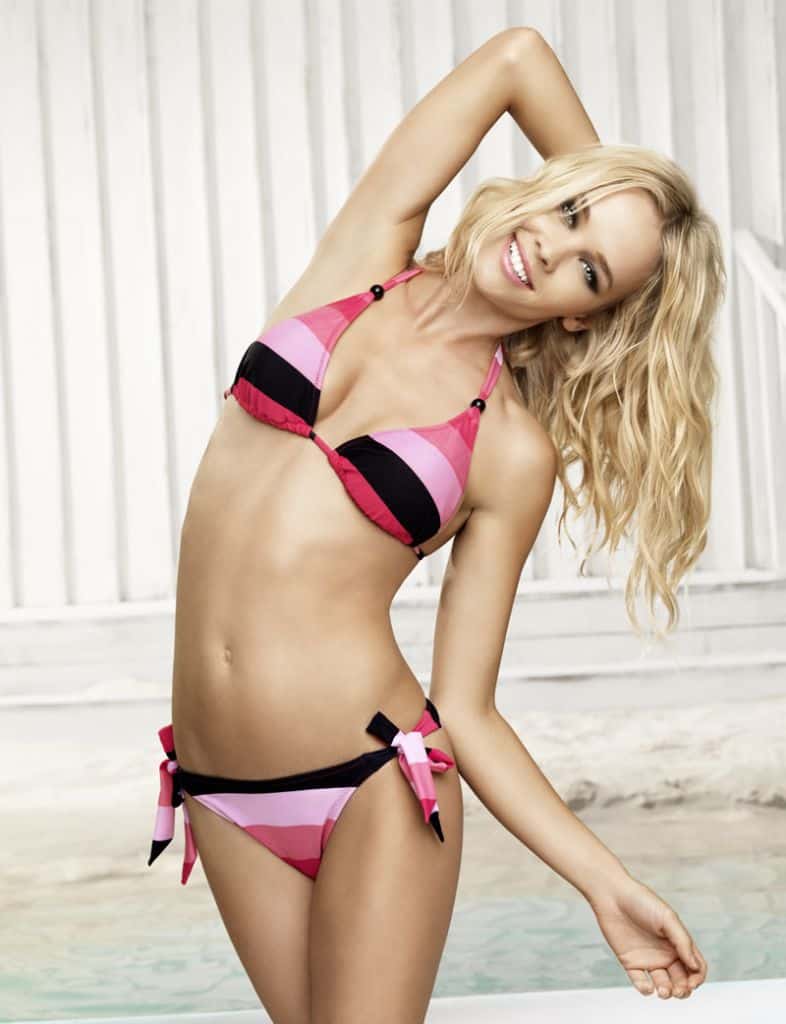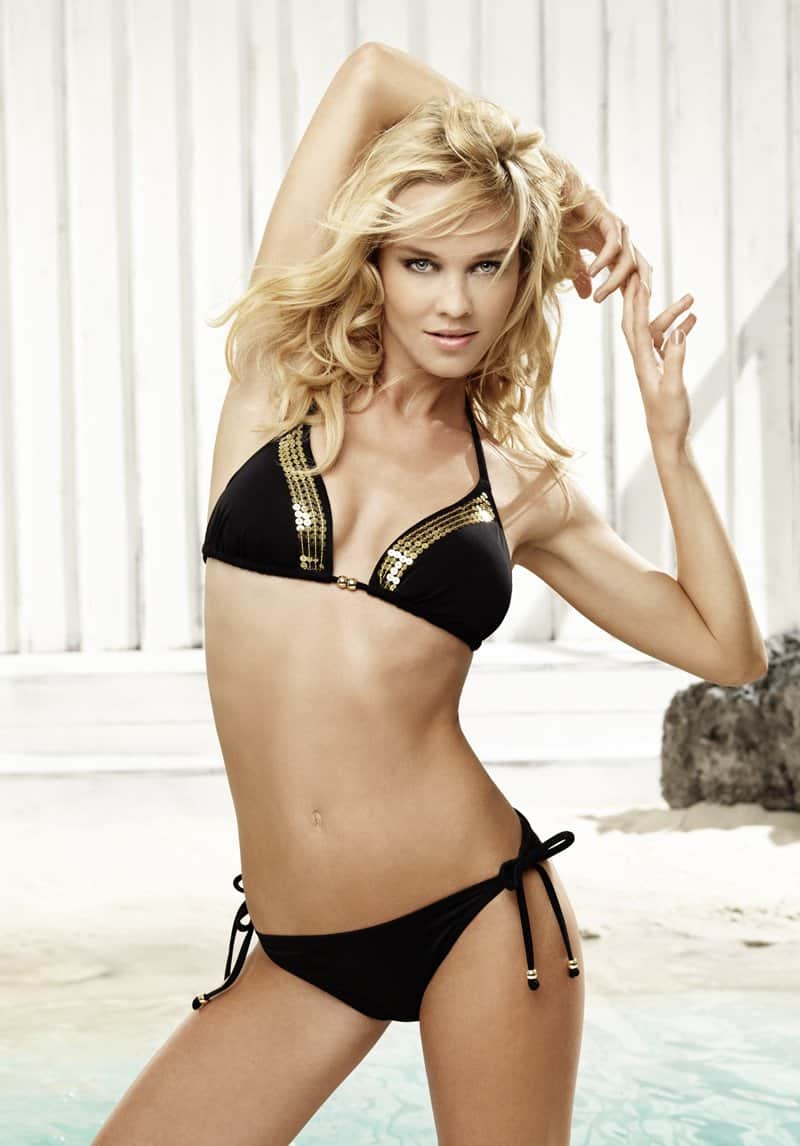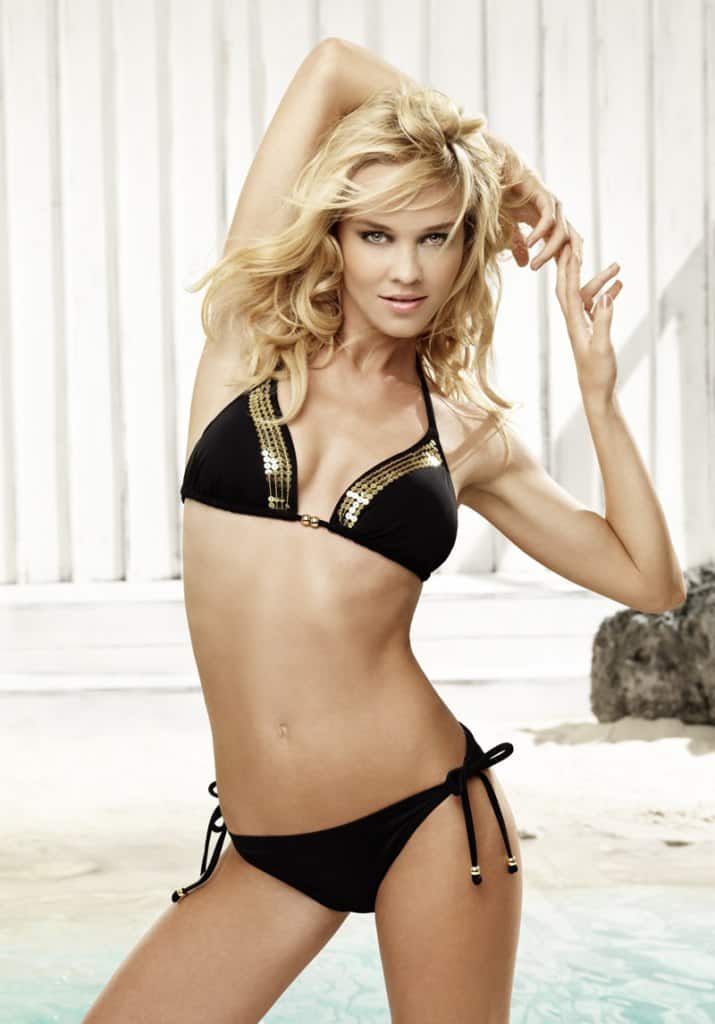 ---
Caroline Maria Winberg
Supermodel, Actress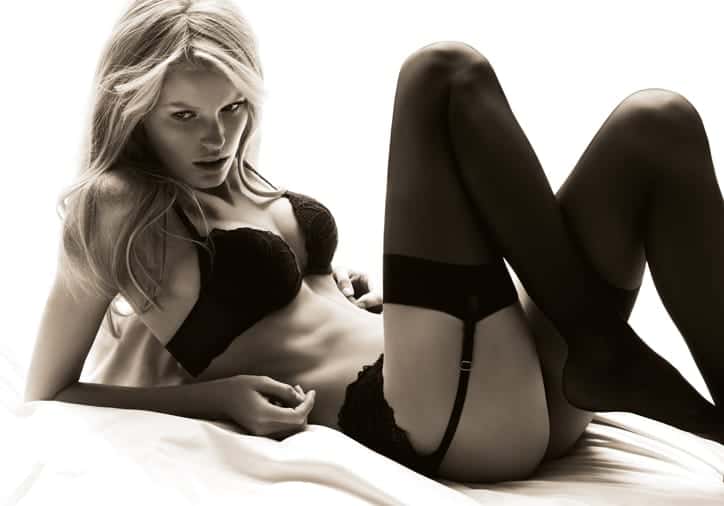 Some of the most beautiful Swedish women will work for Victoria's Secret at some point in their life. Caroline Maria Winberg is one such beauty. She worked for VS for six years in a row.
Winberg is a Swedish model, actress, and television host. She was born on March 27, 1985, and began modeling at the tender age of 16. Women Model Management, Why Not Milan and Dominique Brussels were the first agencies that took notice of her talents.
Soon enough, she was doing campaigns for many industry giants. These include Valentino, Versace, Armani, D & G, Tommy Hilfiger, Roled, Adidas, Ralph Lauren, and others. The esteemed magazine Vogue featured Winberg on the covers of many of its international issues.
From 2005 to 2011, Winberg was an integral part of Victoria's Secret Fashion Show. Her next notable job was Naomi Campbell's Fashion for Relief charity runway. Models who participated helped raise money for mothers in Haiti in 2010.
The year 2011 also saw Caroline Maria Winberg in her first acting role in the film Limitless. Since then she had appeared as the host of Sweden's Next Top Model and The Face UK (alongside Naomi Campbell and Erin O'Connor).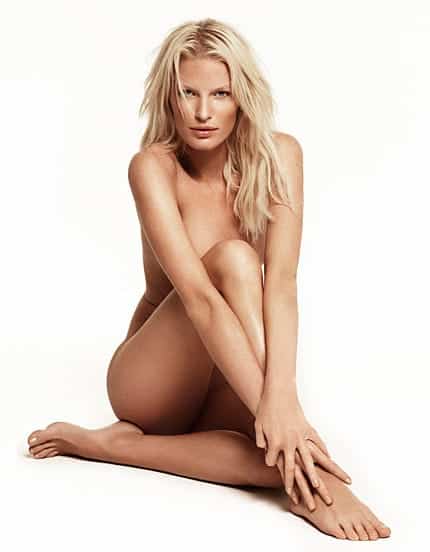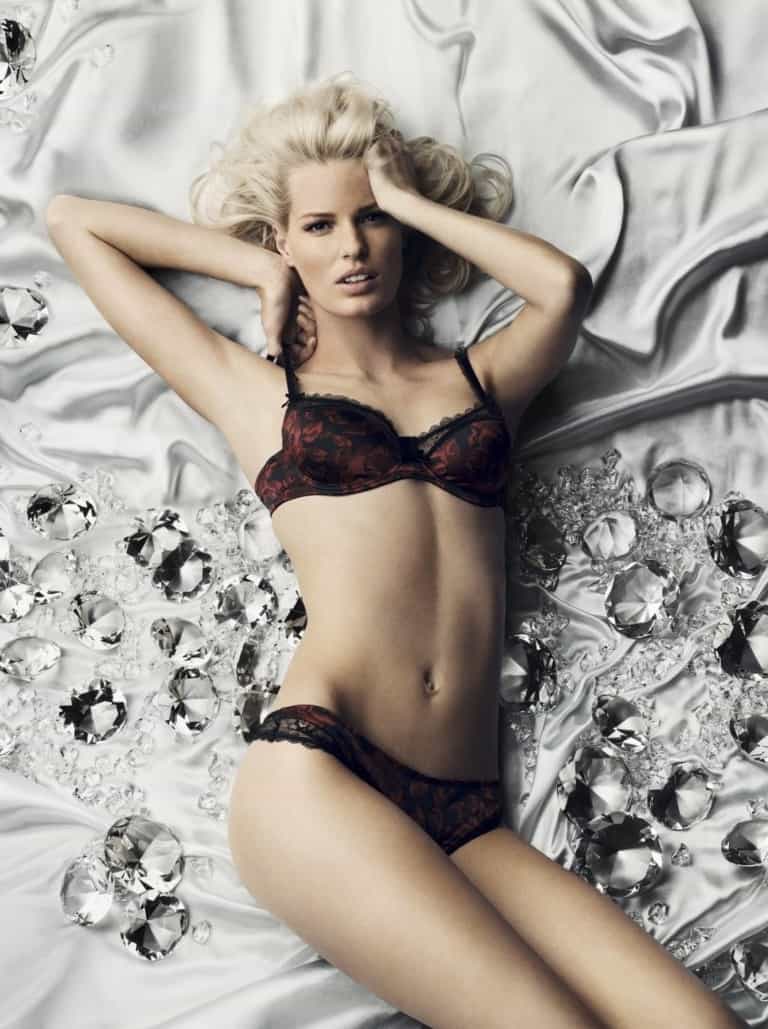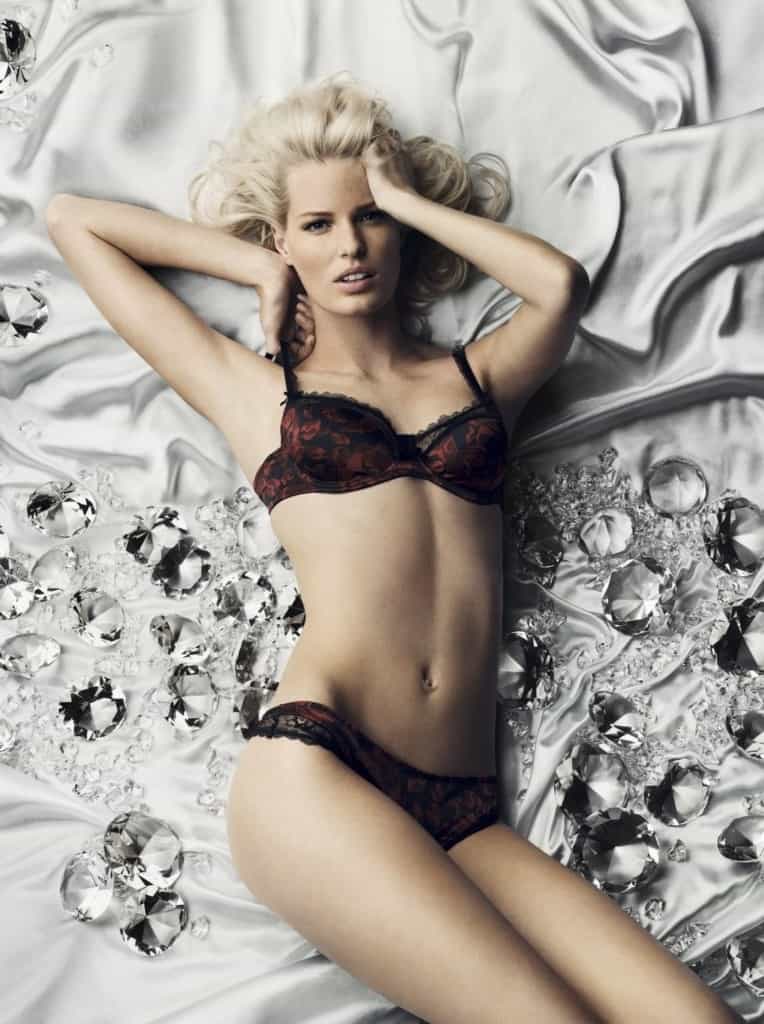 ---
Ronnia Fornstedt
Fashion Model, Blogger, Miss Universe Sweden 2011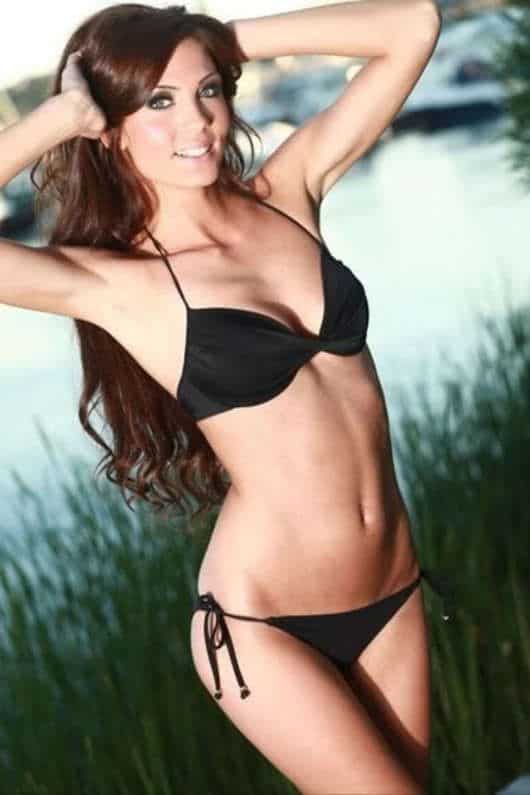 Not all hot Swedish women are tall and blonde. Ronnia Fornstedt is the perfect example of that.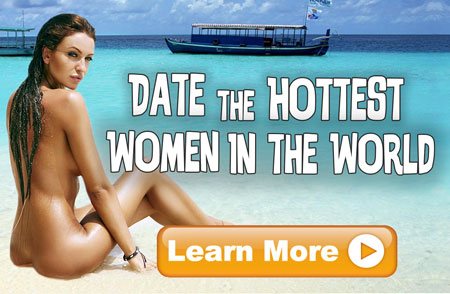 One of the most beautiful Swedish women today was born on December 25, 1990. Tragedy would influence her life early on, however. Young Ronnia was only a year old when her father abandoned the family. Her mother passed away only eleven years later. Since then, Fornstedt has lived with her older sister in Södertälje, Sweden.
In 2011, Fornstedt won Miss Universe Sweden. She would go on to represent her country in the Miss Universe pageant in Sao Paulo, Brazil. During the preliminaries of this pageant, she won the Miss Photogenic Universe award.
After this experience, Fornstedt became more active in the modeling scene. She has modeled for agencies such as Zap Models and Elite Stockholm, as well as skincare giants such as Transderma Skin Care.
As of 2012, Fornstedt has been running a fashion and beauty blog.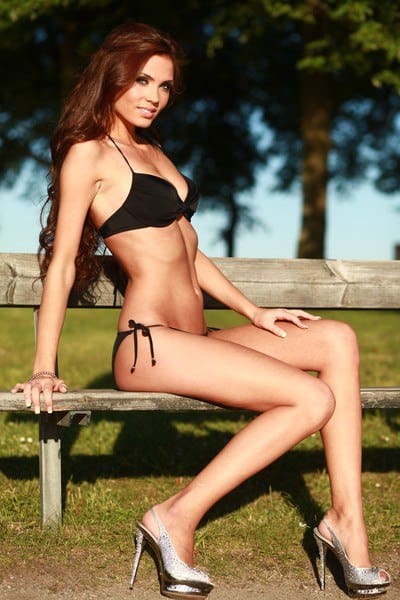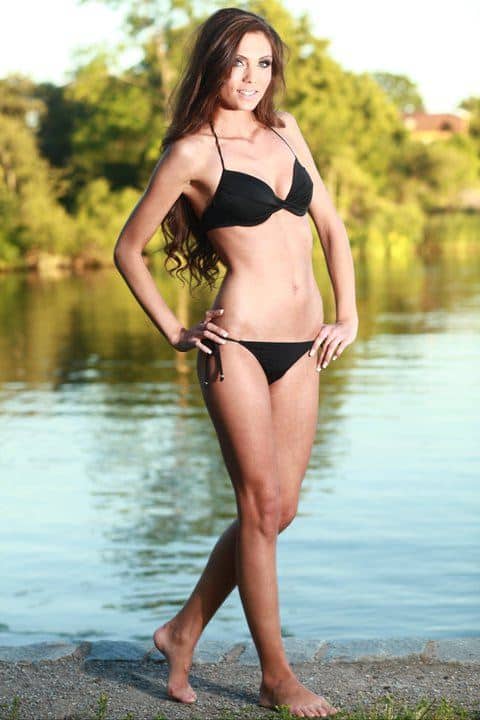 ---
Mini Andén
Model, Actress, Occasional Host, Producer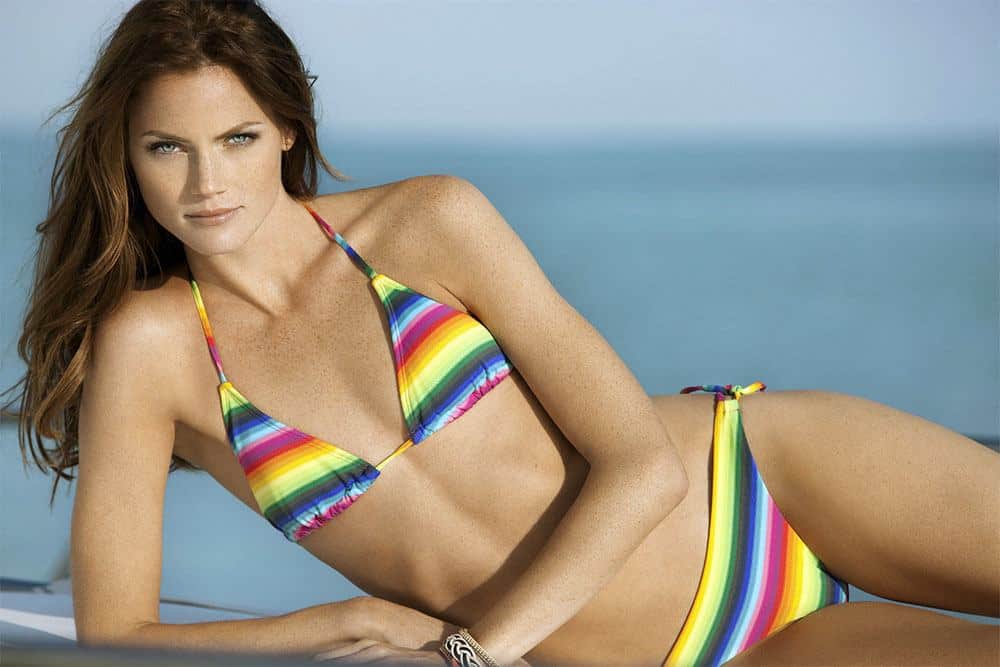 Born in Stockholm on June 7, 1978, Mini Andén is among the older models on this list. Of course, that doesn't stop her from being one of the most amazing hot Swedish women today. Her full name is Susanna Clara Elisabeth Andén, with Mini being the nickname her parents gave her.
Andén is an industry pro. Her first foray into modeling was all the way back when she was 10 years old. However, she has pursued it professionally after she graduated from high school at the age of 19. Because of this decision, she moved from Stockholm to Paris, and then to Los Angeles. She currently lives in LA with her husband, Taber Schroeder.
With a long career in modeling, Andén was featured in various magazines like Vogue, Marie Claire, GQ, and Elle. In addition, she worked with some of the best photographers in the business. That list includes Patrick Demarchelier, Craig McDean, Michel Comte, Paolo Roversi, Peter Lindbergh, Mikael Jansson, Steven Klein, David Sims, and Mario Testino.
Andén's list of agencies she works with is as 'international' as her life and career. She's currently signed with fashion agencies from USA, France, Germany, Spain, and Sweden.
Aside from modeling, Andén has also appeared in films. She played minor roles in movies like Tropic Thunder, My Best Friend's Girl, and The Mechanic.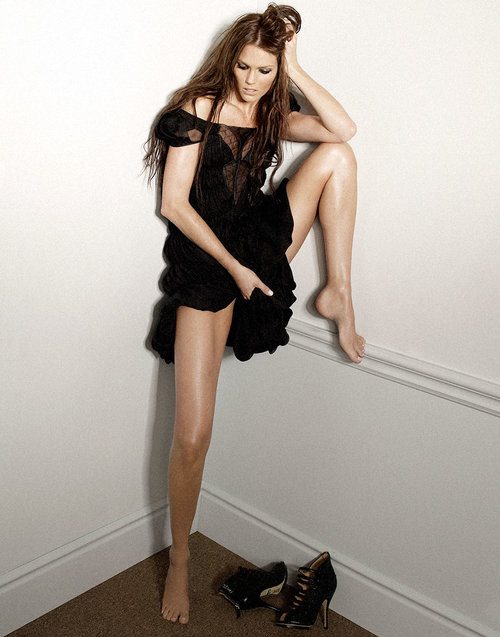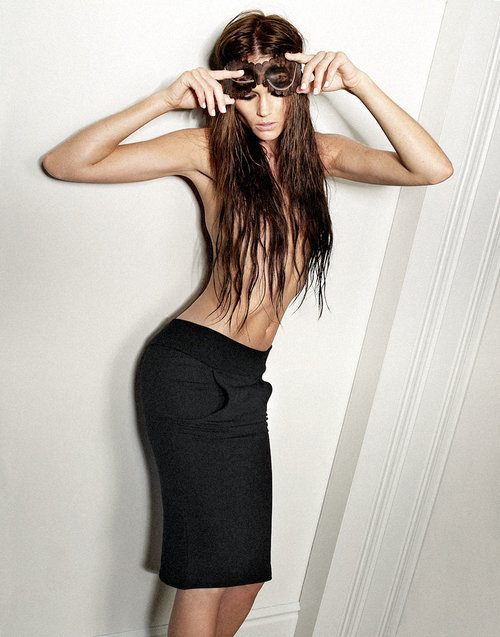 ---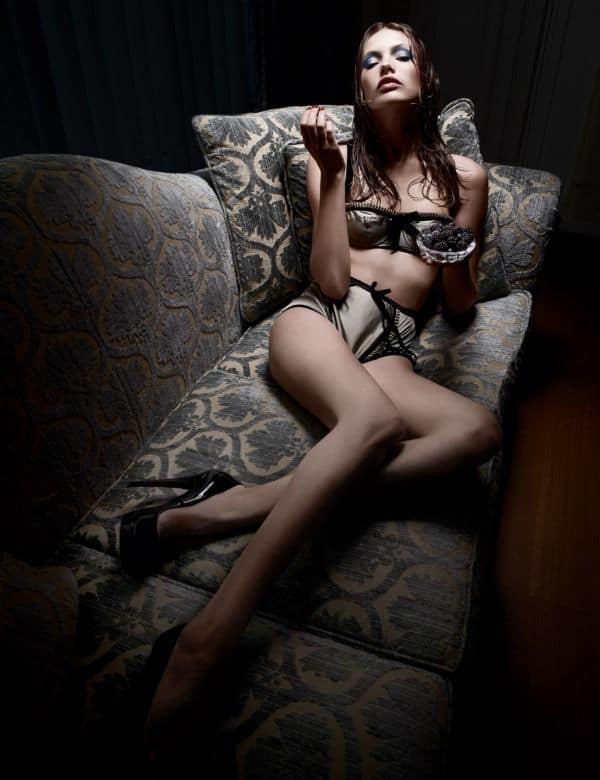 Mona Johannesson is considered to be one of the most beautiful Swedish women according to Swedes themselves. She was born on September 18, 1987, in Huskvarna and has been a part-time model since she was 14. After finishing school, she moved to London and pursued modeling as a career.
The defining moment of her life was an editorial in Fjords magazine which sought to recreate some of Kate Moss' famous poses. Thanks to Johannesson's success at this feat, she was dubbed 'Baby Kate' and 'the Next Kate Moss.' Both nicknames stuck with Johannesson to this day.
Of course, like Moss, Johannesson became a sought-after overnight sensation. She appeared in magazines such as British and Italian Vogue, Italian Vanity Fair, Pop, Czech Elle, and many more. She also walked in fashion shows like Dolce & Gabbana, Miu Miu, Chanel, Nina Ricci, and Burberry.
By far her biggest success came from her massive list of ad campaigns for industry giants. Some campaigns of note include Armani Exchange, Bulgari, Cacharel, Costume National, Filippa K, Hogan, Hugo Boss, H&M Divided, J.Crew, Kurt Geiger, Les Printemps, Tse Cashmere, Ungaro Fuchsia, and Valentino RED.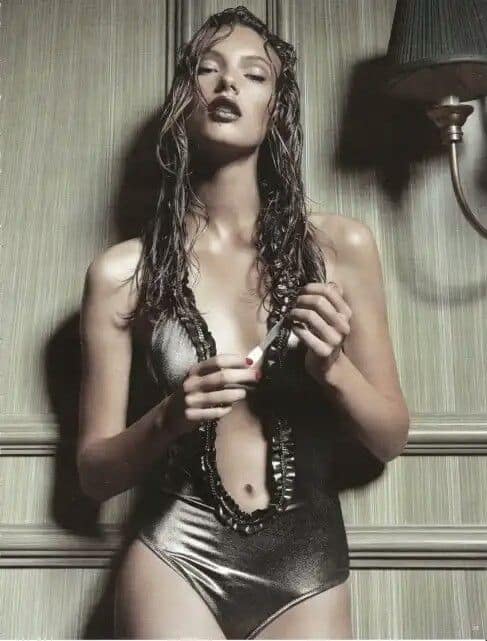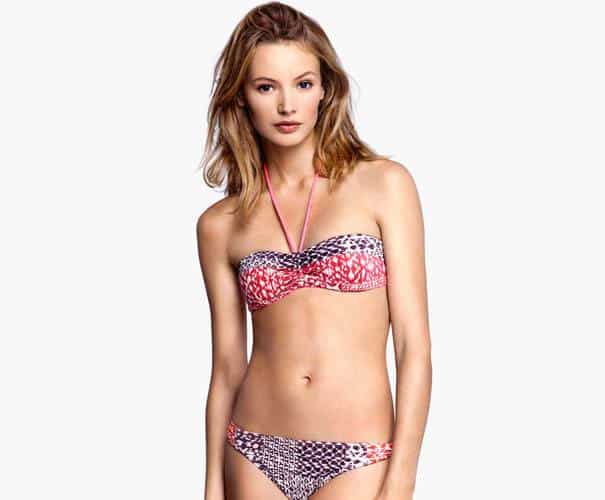 ---
Malin Åkerman
Actress, Model, Singer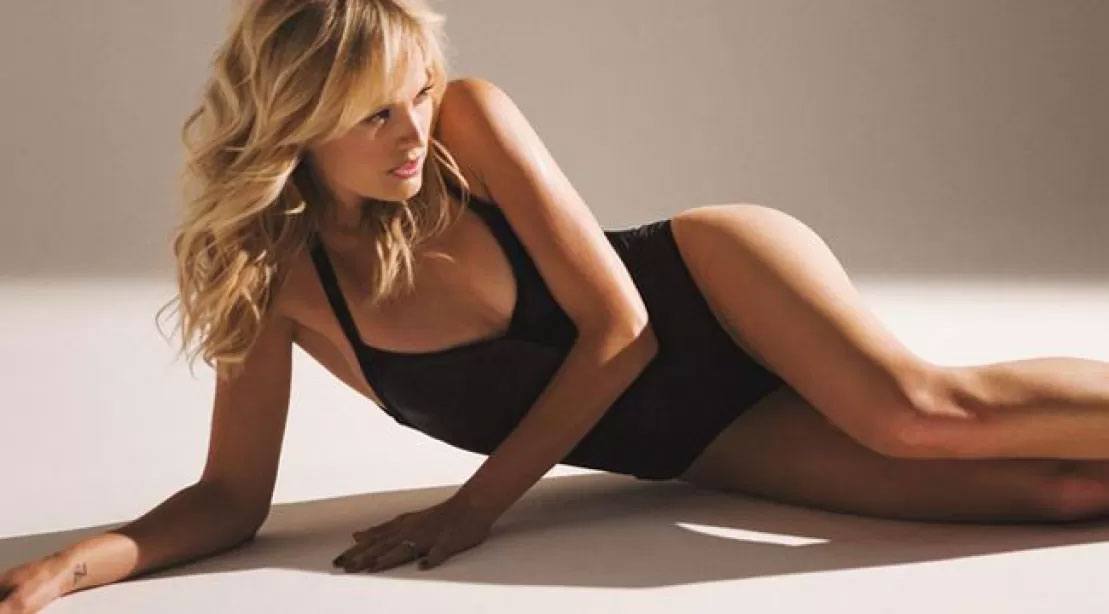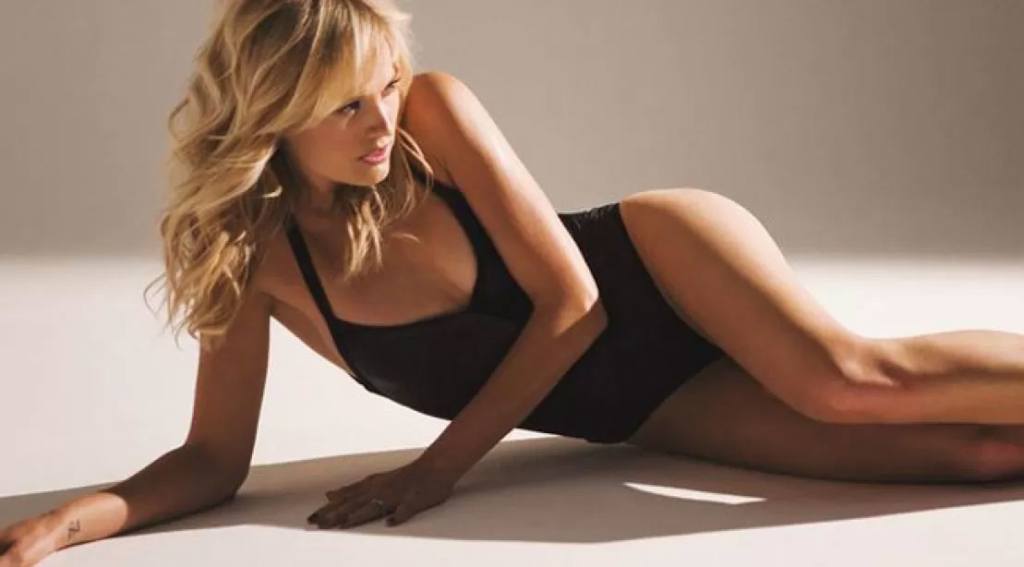 Once again, our list of hot Swedish women includes a lady in her 40s. This time it's the stunning Malin Åkerman, born on May 12, 1978, in Stockholm. Åkerman actually lived in Toronto until she was 6. When her parents divorced, she moved back to Stockholm with her father.
After winning the Ford Supermodel title in Canada at age 17, Åkerman spent three years modeling in Europe. However, she was interested in becoming a child psychologist, promptly enrolling at York University. Her education was cut short when she was offered a role in the film Earth: Final Conflict in 1997.
Since then, she has appeared in several high-budget films and TV shows. These include 27 Dresses, Harold and Kumar Go to White Castle, and Trophy Wife. By far her biggest acting break was the role of Silk Spectre II in Watchmen, a 2008 film adaptation of the famous graphic novel by Alan Moore and Dave Gibbons. She's been married to the actor Jack Donnelly since 2018.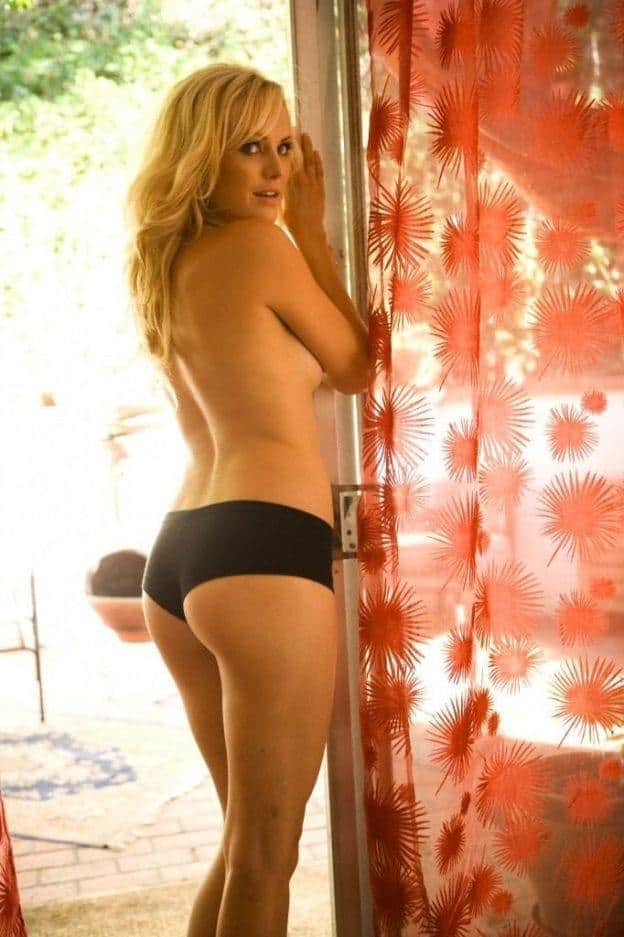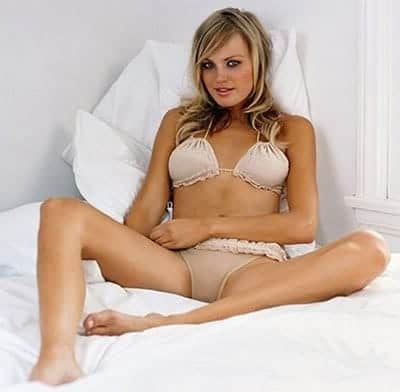 ---
Elsa Hosk
Model, Victoria's Secret Angel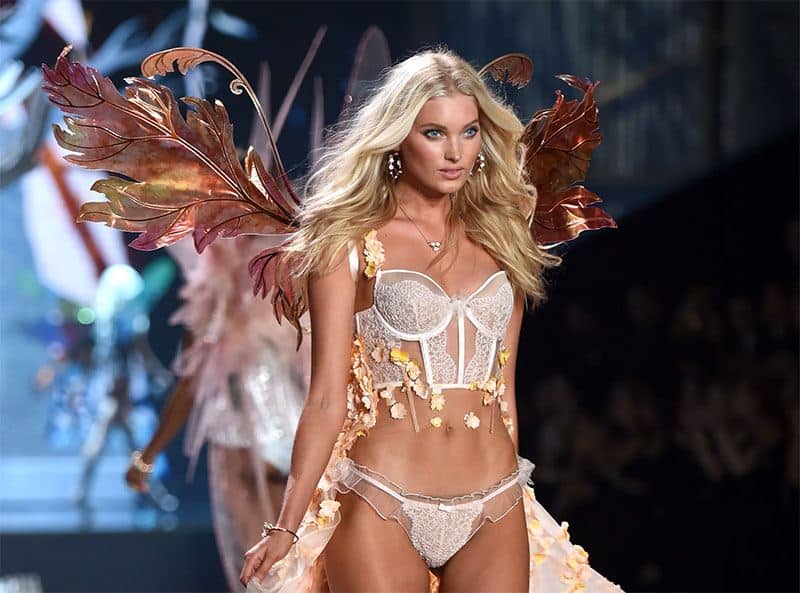 Born in Stockholm on November 7, 1988, Elsa Hosk is a Swedish model famous for her work with Victoria's Secret.
Hosk was encouraged by her father to do modeling since she was 14 years old. At first, she focused on basketball and her academic prospects. In fact, she even played basketball professionally in the Swedish national women's basketball league, the Damligan.
However, modeling was still an option for Hosk. Soon enough, when she turned 20, she moved to New York and began modeling full time. Her breakthrough was working with the photographer Ellen von Unwerth for the Guess campaign. In 2011, she became an active model for Victoria's Secret.
A mere four years later, she was one of the ten Victoria's Secret Angels. During these four years, Hosk has worked with industry heavyweights like Free People, Dior, Lilly Pulitzer, Dolce & Gabbana, and Ungaro. Even today, Hosk appears on the covers of many fashion magazines worldwide.
Her Victoria's Secret angel wings definitely make her one of the most desirable hot Swedish women on the planet.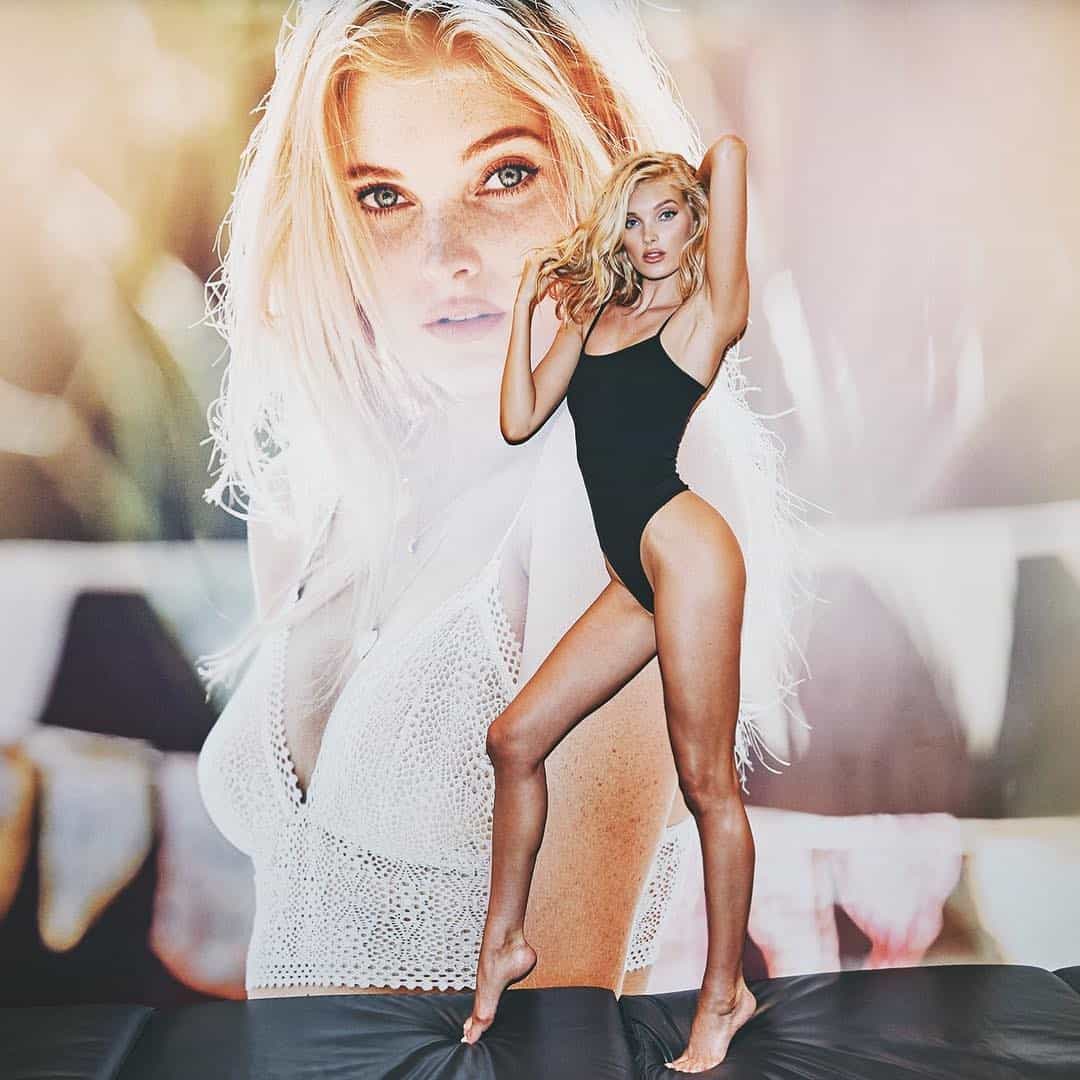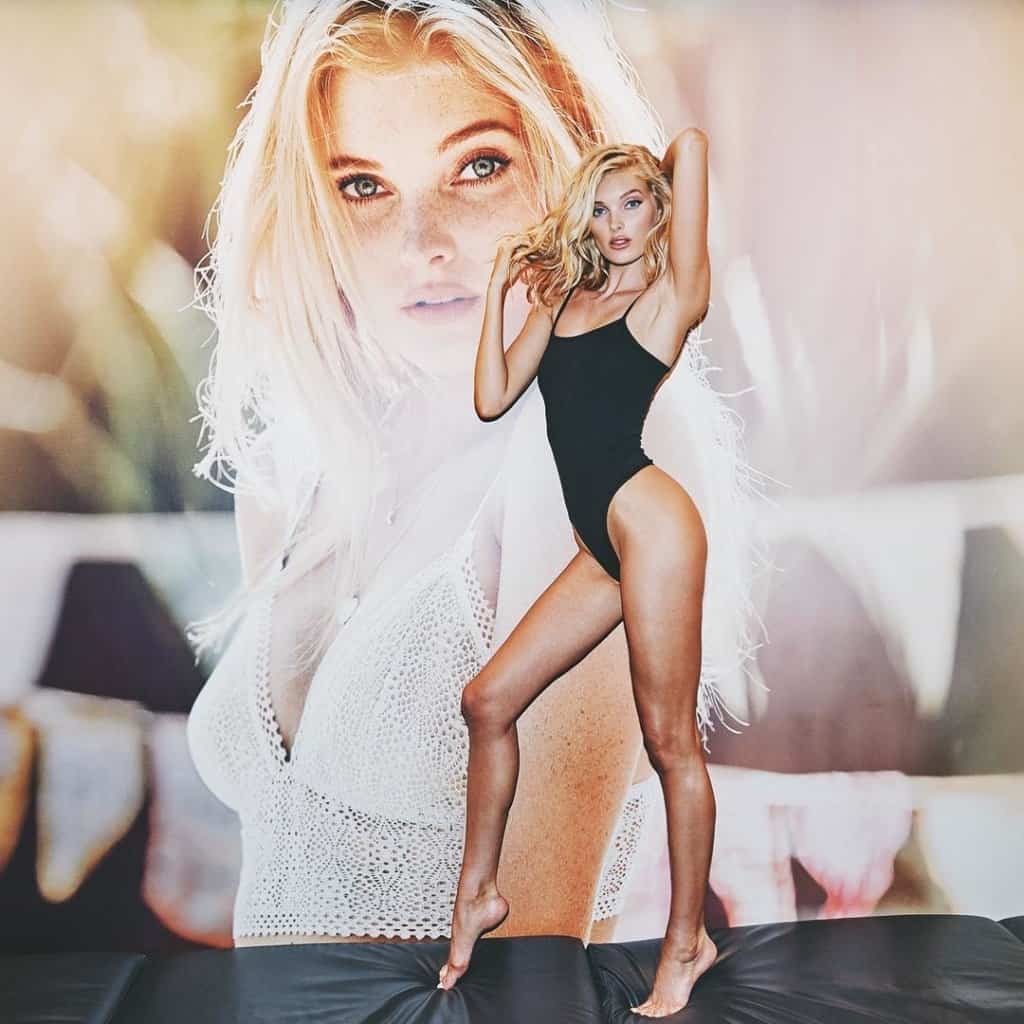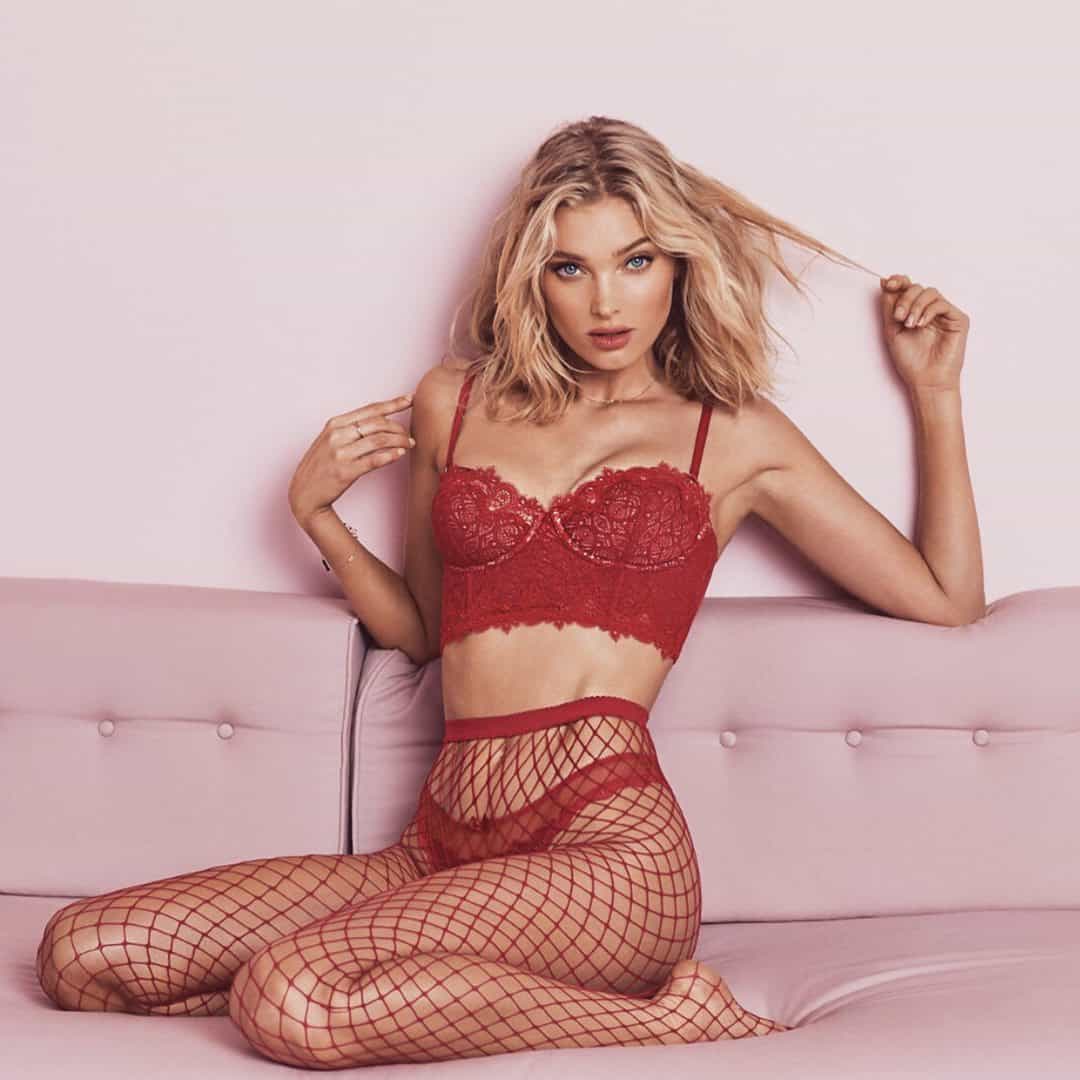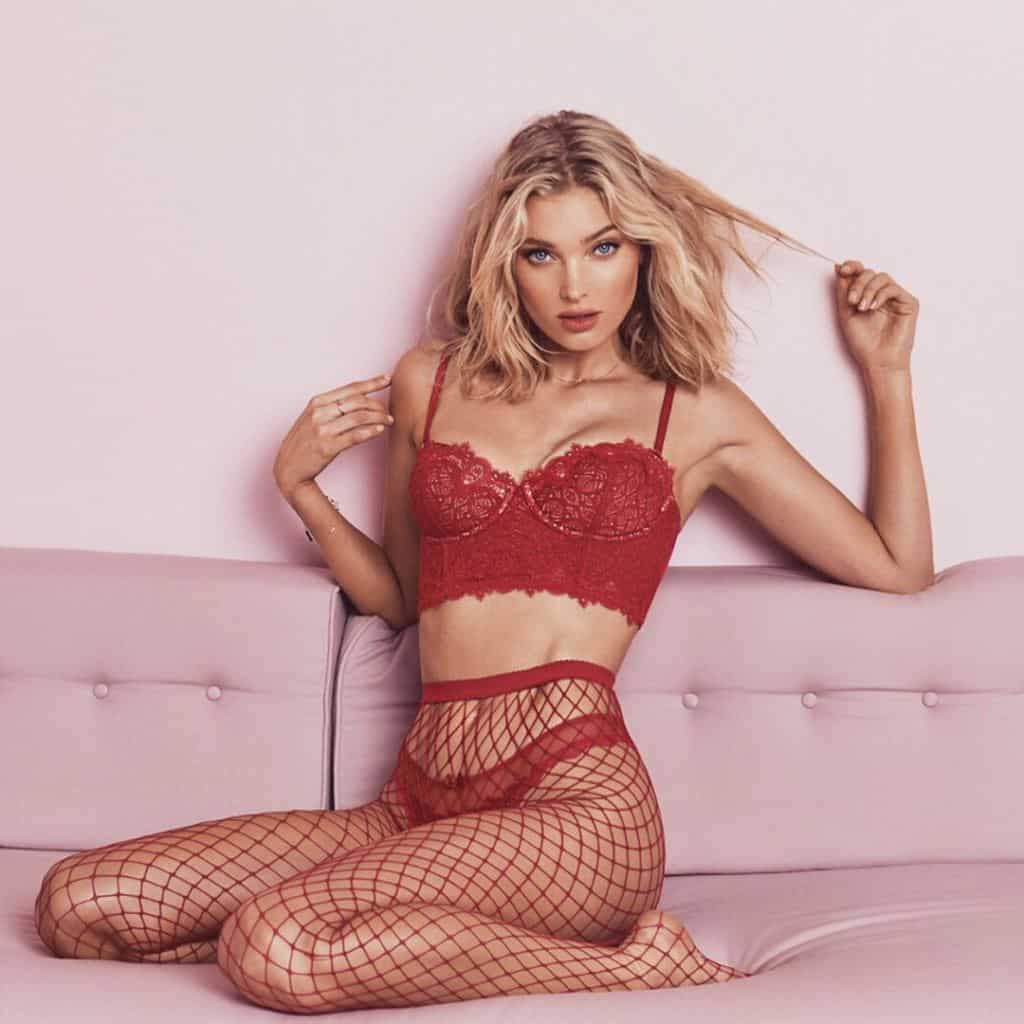 ---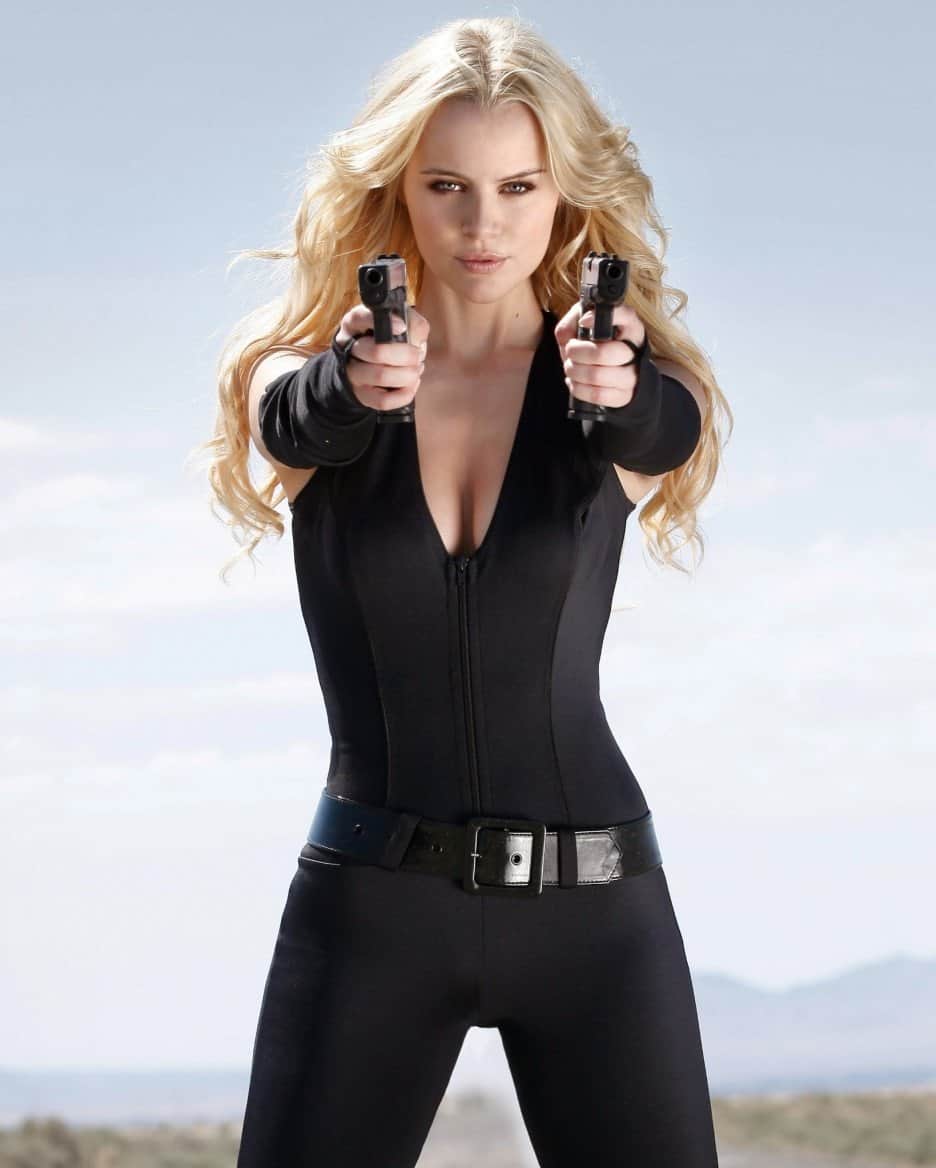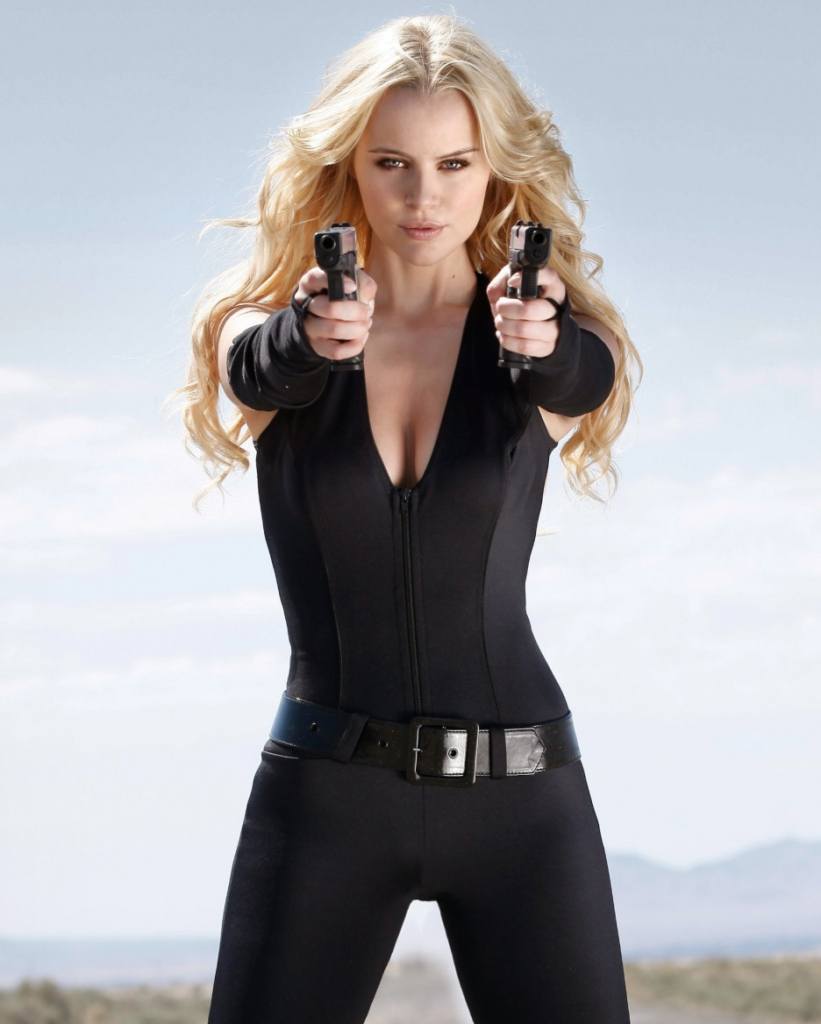 Another in the long line of hot Swedish women of many talents, Helena Mattsson was born in Stockholm on March 30, 1984. She studied acting at the prestigious Södra Latin upper secondary school in Södermalm. Despite having some talent in modeling, Mattsson focused entirely on acting. She moved to London as a teenager to attend different acting schools. At 19, she went a step further and moved to Hollywood.
Mattsson's acting talent has landed her gigs in numerous films and television series. One of her most notable minor roles was in Iron Man 2, where she played a partygoer called Rebecca. She appeared in other acclaimed films such as Species: The Awakening, Guns, Girls and Gambling, Seven Psychopaths, Code of Honor, and Smartass.
Aside from films, Mattsson has had a notable television career. She appeared in a wide range of popular shows. These include Desperate Housewives, CSI: NY, CSI: Las Vegas, The Mentalist, Nikita, Betrayal, Fargo, Two and a Half Men, Rules of Engagement and NCIS: Los Angeles. Her breakout role was the 2004 TV film Sweden, Ohio.
Since then she has appeared in other television films like Paradise Pictures and My Dinner with Hervé. She even dabbled in voice acting, landing roles in shows like Jeff and Some Aliens and Adventure Time.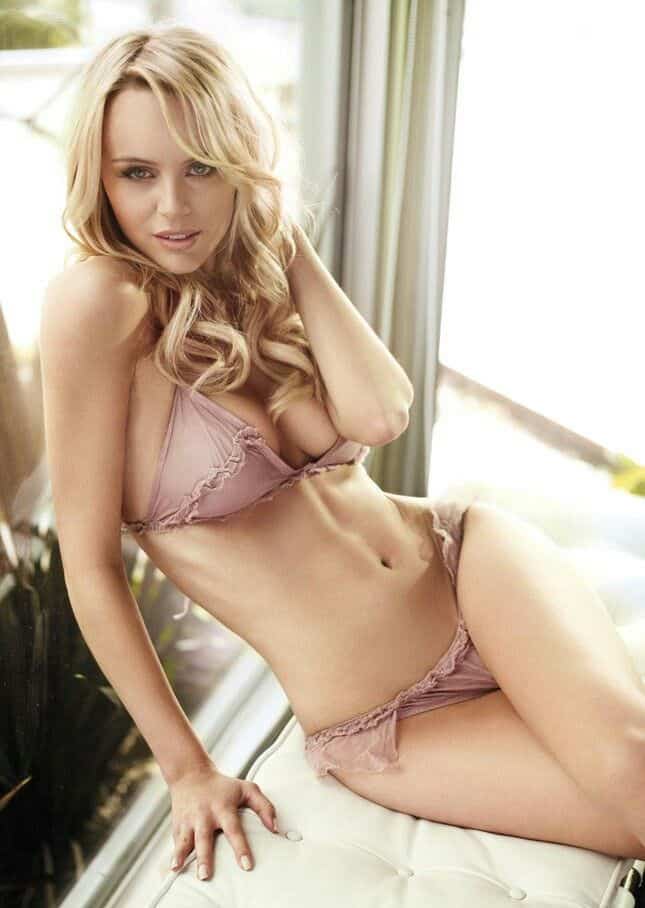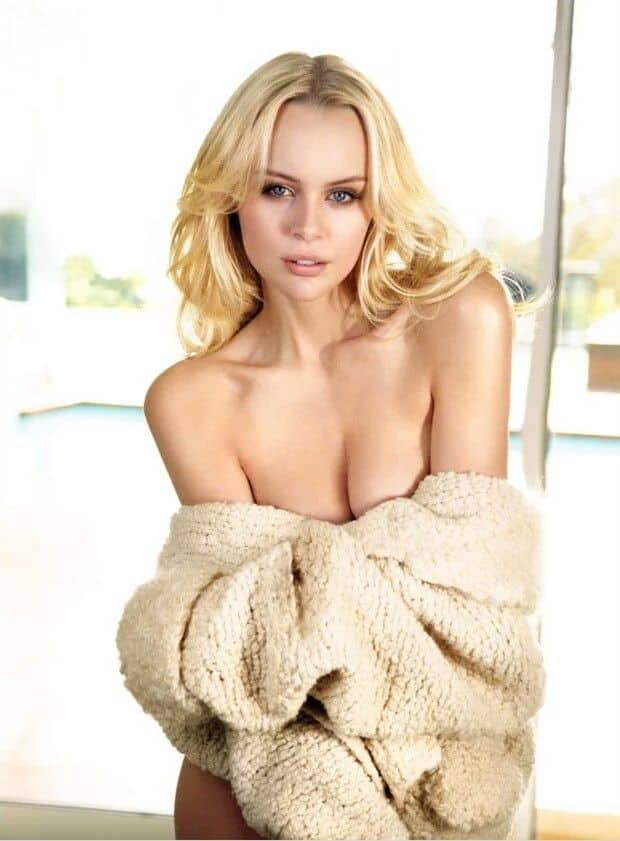 ---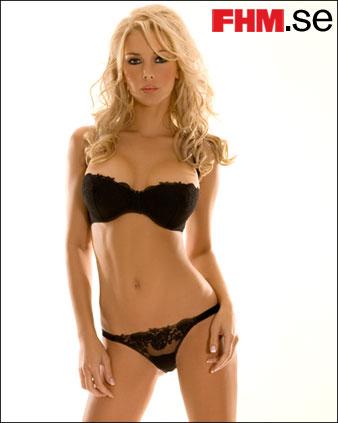 Once again, we have a woman in her 40s who absolutely belongs on this list of hot Swedish women. Hannah Graaf, full name Hannah Rakel Serafia Graaf Karyd, was born in Gothenburg on August 31, 1978.
Because of her height, she began modeling in her early teens. However, after a breast augmentation surgery at 18, she started doing nude modeling. This decision made Graaf the second most well-known glamor model after the famous Victoria Silvstedt.
Hannah would often pose nude with her sister, Magdalena. Though many found this move to be controversial, the sisters actually used their earnings to start up a charity for impoverished children in India. Their charity work landed them a spot in the Time Magazine's List of European Heroes.
Both Graaf sisters appeared in numerous men's magazines such as FHM. However, they decided to retire from nude modeling in 1998. They would only briefly return to it in 2004, posing for FHM magazine. Instead of modeling, the two focused on their music career.
As the duo The Graaf Sisters, they produced a #1 hit You Got (What I Want). The sisters toured for a while but soon decided to end it and focus on their families.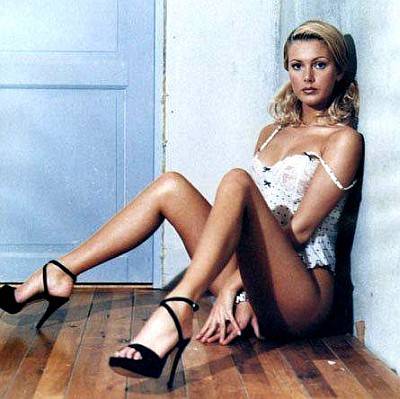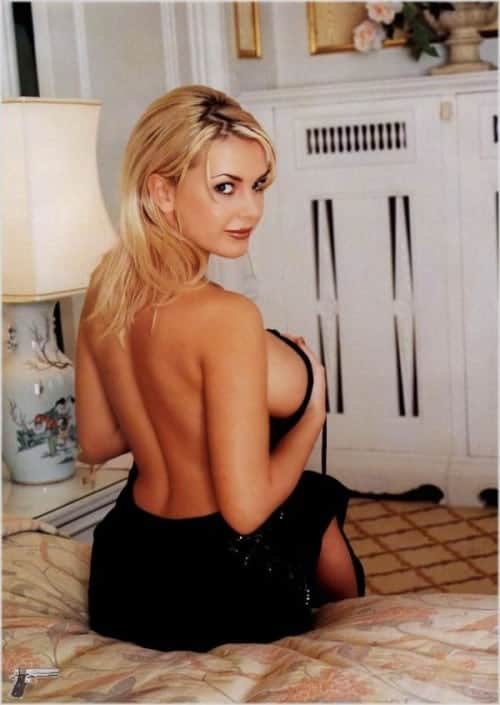 ---
Petra Silander
Actress, DJ, Model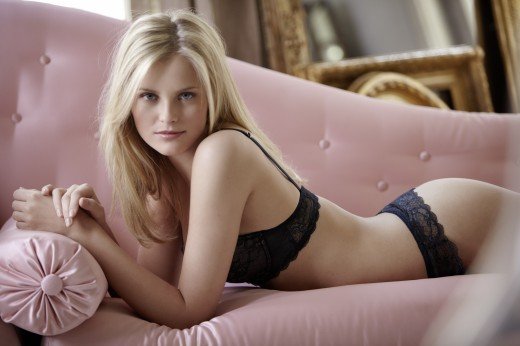 Petra Silander is a model, a DJ and an actress from Sweden. She was born on January 12, 1988. When she was 15, a photographer at the magazine she worked for thought that Silander had modeling potential. On a whim, he entered her into a modeling competition, which she won. Since then, she has modeled for several companies. These include the Australian lingerie company Palmers, the underwear brand Chantelle, and the beauty industry giant L'Oréal.
Silander has played the piano since she was 8 years old. Since then, she has had an affinity for music, which led her to become a DJ. Aside from modeling and DJ work, she's also an actress.
Silander has appeared in several films in France and the USA. Some of these appearances include films like Dark Web, 2047: Virtual Revolution and Bienvenue à bord. She was also on various TV shows like Balthazar and Mike.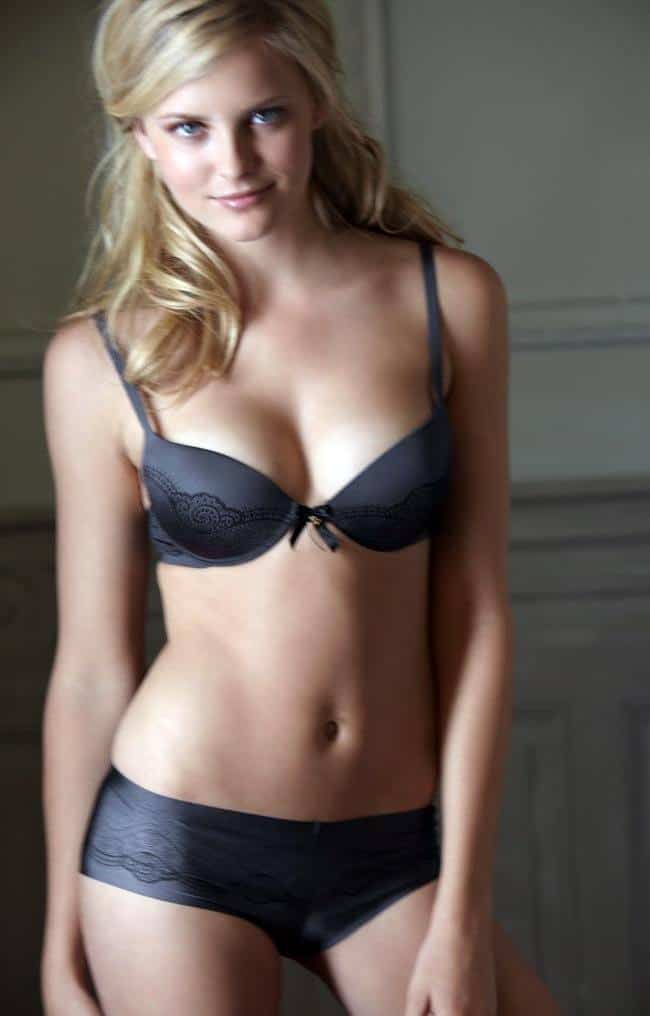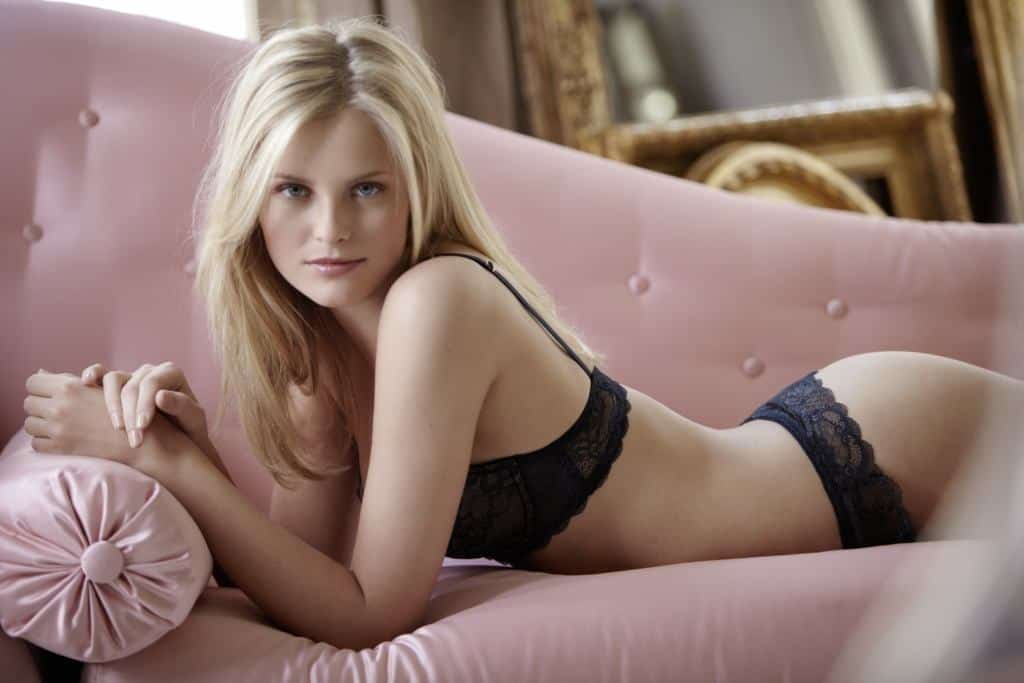 ---
Yvette Rachelle
Actress, Supermodel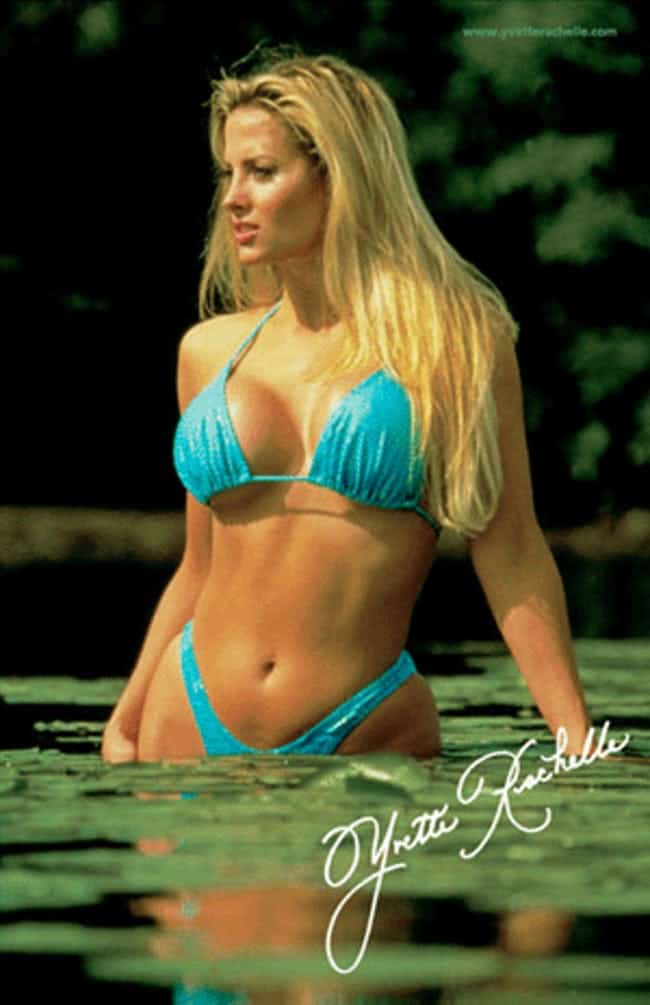 Yes, one of the most beautiful Swedish women is the Miller Beer Girl, Yvette Rachelle. A stunning beauty who's also in her 40s, Rachelle was born in California on November 12, 1979. Though her name and surname might sound French, she has Swedish roots on her mother's side.
Since her early days, Rachelle has had the air of upper class about her. She attended the Sorbonne in Paris, dabbled in singing and painting, horse-riding, racing cars and speedboats, scuba diving, and even practicing Wing Chun. In addition, she has been doing humanitarian work as a member of numerous charities.
Aside from the Miller Beer ads, Rachelle has appeared in numerous ad campaigns. Moreover, she graced the covers of dozens of magazines. Some of them include Elle, Bazaar, Italian Harper's Bazaar and Glamour. Rachelle also appeared on multiple swimsuit calendars and billboards in the USA.
At present, Rachelle is focusing on acting. She has already landed minor roles in major HBO and Fox television productions.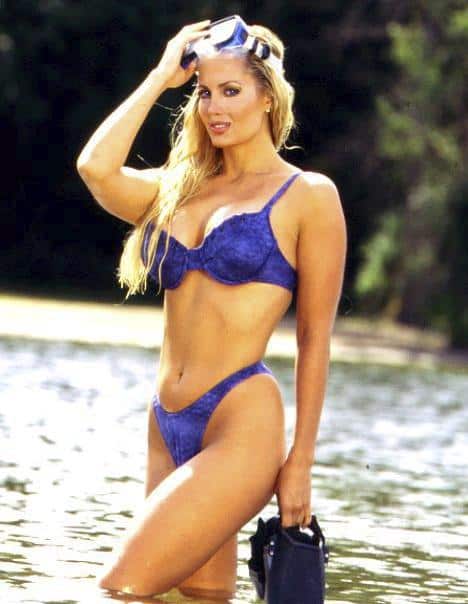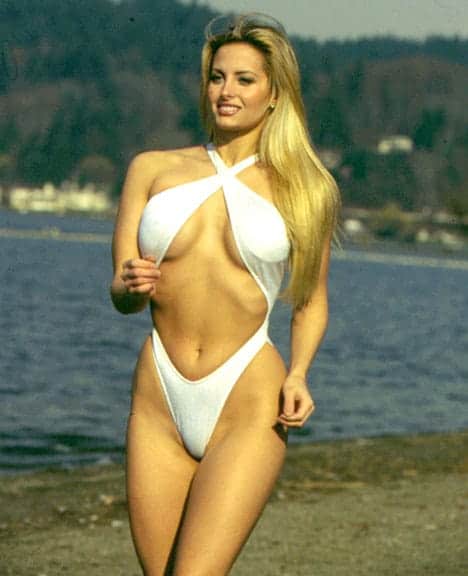 ---
Anna Sundstrand
Singer, Model, Actress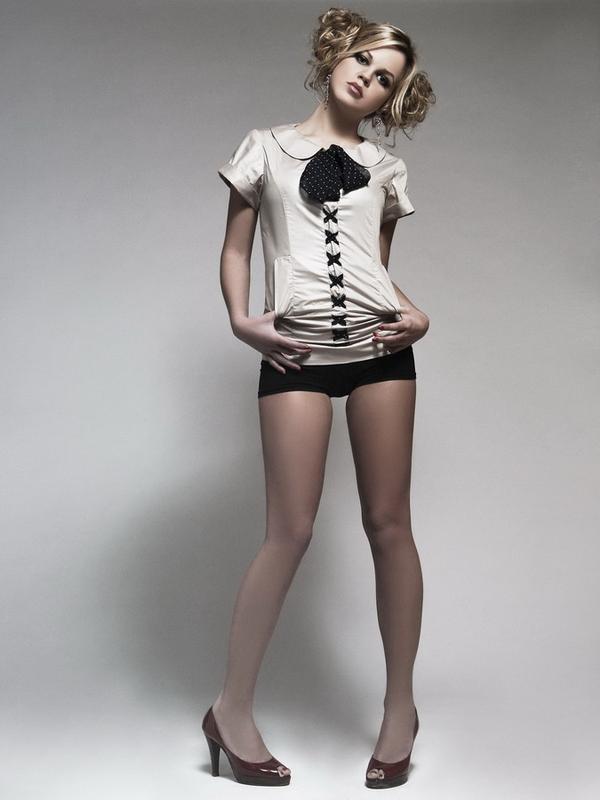 Born on February 22, 1989, Anna Sundstrand is a popular Swedish singer, a former member of the pop group Play. Sundstrand is a relative of the famed Swedish actress Greta Garbo. It seems that being one of the hot Swedish women everyone adores seems to be in her genes.
Sundstrand joined Play when she was just 12 years old. The group would go on to sell over a million records before breaking up indefinitely. Around 2005, she moved to New York to start her modeling career. However, she would soon return to music and record her first solo album.
In 2008, she moved to Los Angeles to pursue acting. She landed roles in two independent films, Gone Astray and Split Second. After a rocky career, Sundstrand moved back to New York.
At the moment she lives in Sweden where she's working on her first book. According to Sundstrand, It will be a non-fiction autobiographical account on her struggles in the entertainment industry. In addition, Sundstrand is working on some new music.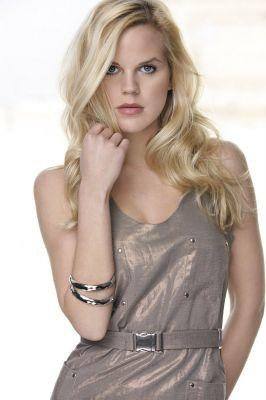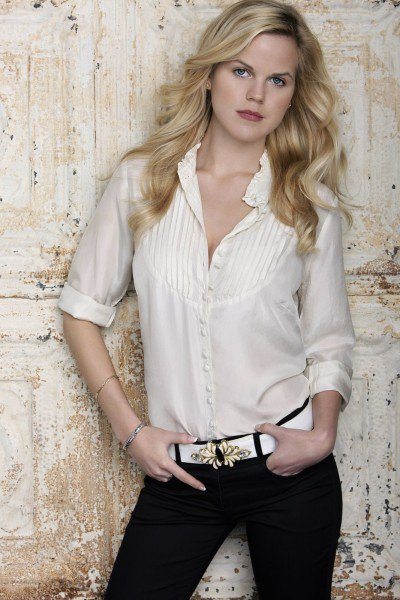 ---
Erika Johnson
Glamour Model, Actress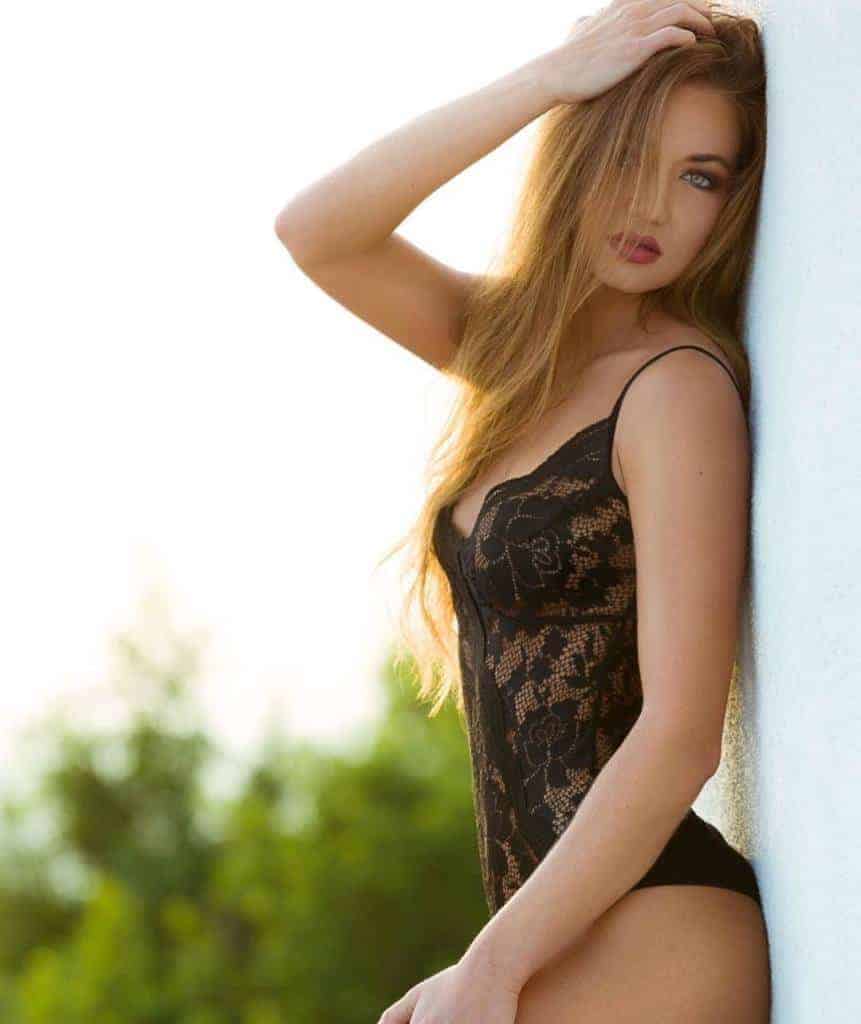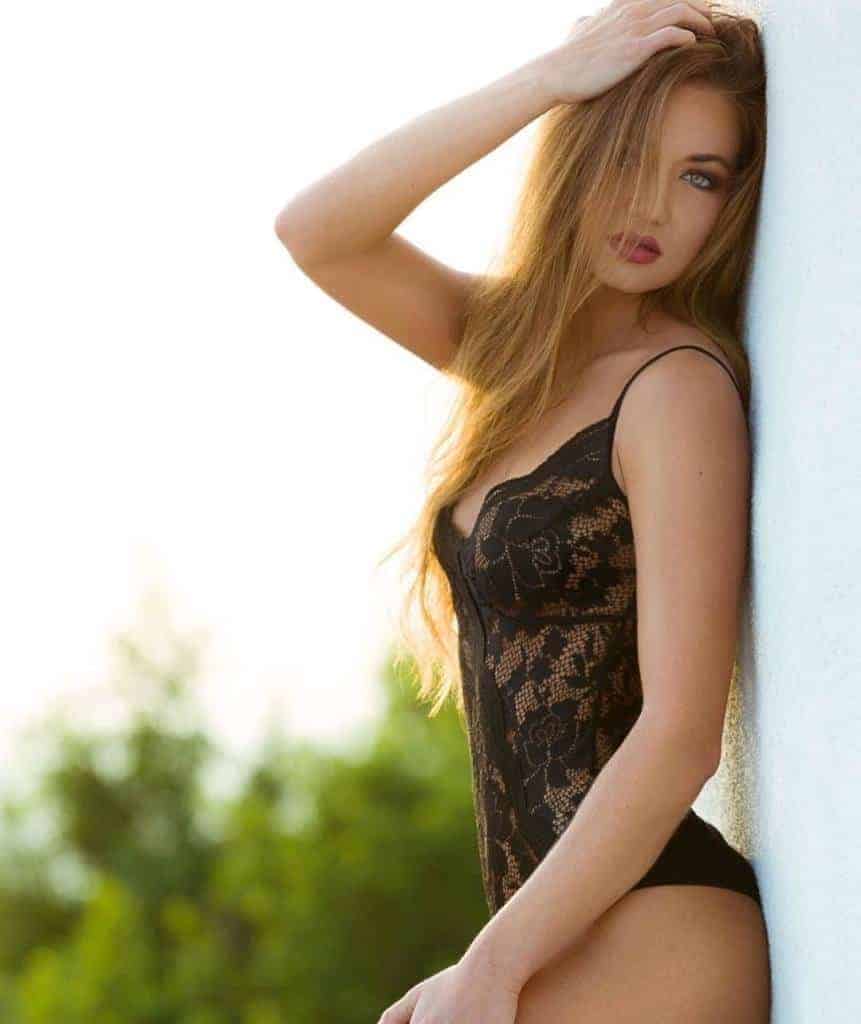 Erika Johnson is a Swedish glamor model and actress who's more than fit to be on our list of hot Swedish women. She was born in Sweden in 1982 and currently lives there. For a brief period of her life, Johnson was in Los Angeles, where she learned how to be a DJ.
In 2001, Johnson won the Miss Hawaiian Tropics Sweden. It wouldn't be long before she won the international version of the same pageant.
During her career, she appeared in a number of Swedish men's magazines such as Slitz, Moore Magazine, Café, and Swedish Elle. Right now she's modeling for the Bingo Models agency in Sweden.
Aside from modeling, Johnson has made several appearances on film and television. Her most notable role was in Boat Trip, alongside Victoria Silvstedt. Other film appearances of Johnson include After School Special and American Standard.
When it comes to television, Johnson was on US-based channel E! and the Swedish reality show Paradise Island.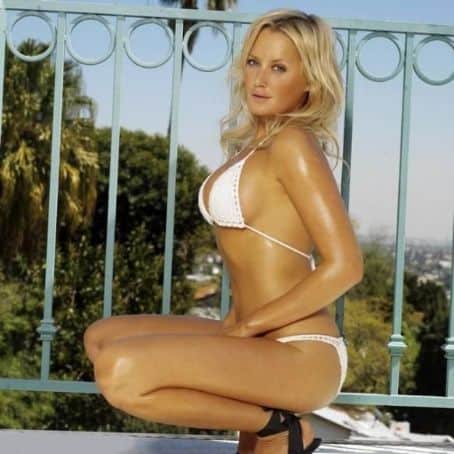 ---
Oksana Andersson
Model, Dancer, Presenter, Actress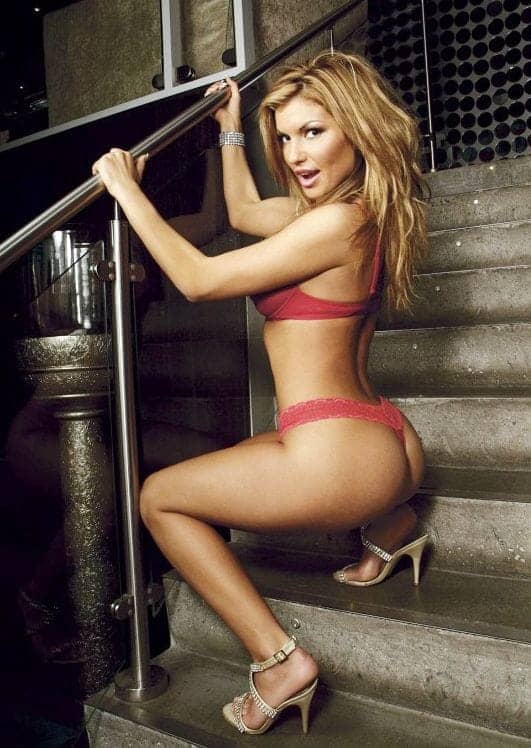 Oksana Wilhelmsson, born Andersson, might be the last on our list of hot Swedish women, but she is far from being the least. She was born on July 2, 1984, in Timashevsk, Soviet Union. When she was 10, her mixed family (Swedish father and Russian mother) moved to Sweden.
In 2005, she became a dancer within the pop band Sunblock. After the band broke up, Andersson focused on glamor modeling. Her pictures appeared in men's magazines such as Slitz, FHM, and Café which regularly feature beautiful Swedish women.
Aside from glamor modeling, Andersson also appeared on reality shows such as Paradise Island and I Huvudet Pa Gynning. Later on, she married the football player Christian Wilhelmsson and moved with him and their children to Dubai. At present, she's writing a blog about fashion, travel and family blog.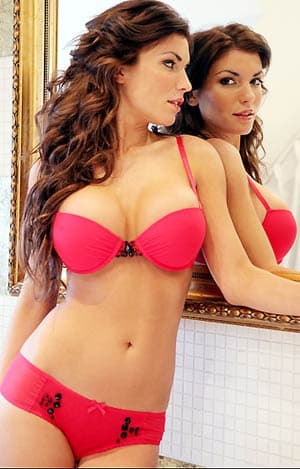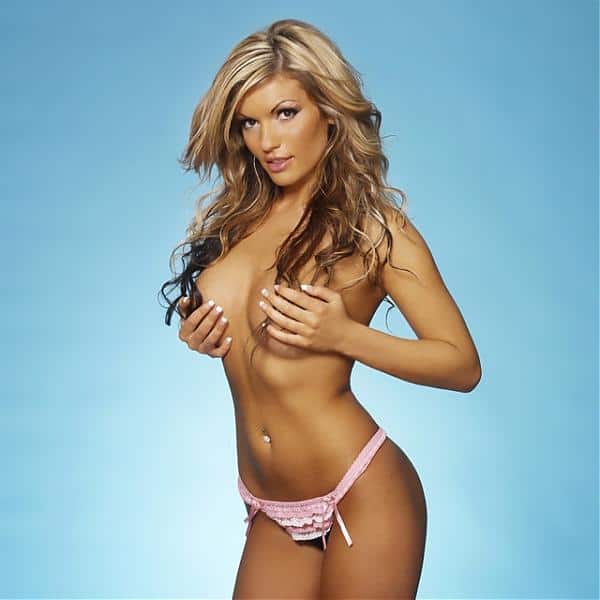 ---
Anna Nyström
Model, Fitness Blogger, Internet Sensation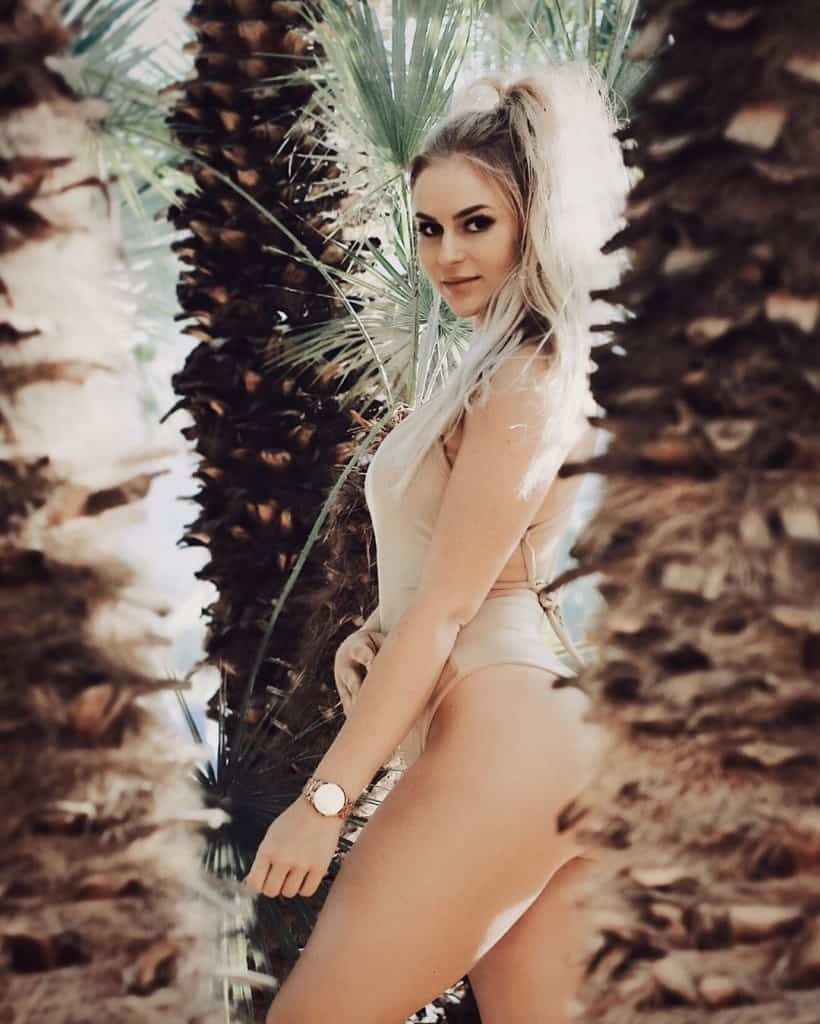 Anna Nyström is a Swedish social media personality and fitness model. With her brown eyes and a height of 5'1", she doesn't fit the stereotypical description of hot Swedish women. Still, thanks to her squat-curved body and inspiring story, Nyström has earned a special spot on this list.
The Internet sensation rose to fame in 2013 when she created her Instagram account. Today, she has millions of followers. Aside from posting breathtaking photos of herself online, Nyström also gives her fans a glimpse into her workout regimen.
The first passion of this Stockholm native, however, has always been fashion. She even studied design for some time. Unfortunately, she had to temporarily give up on her dreams because of a health problem. On the bright side, the setback inspired her to take better care of her body — and it shows.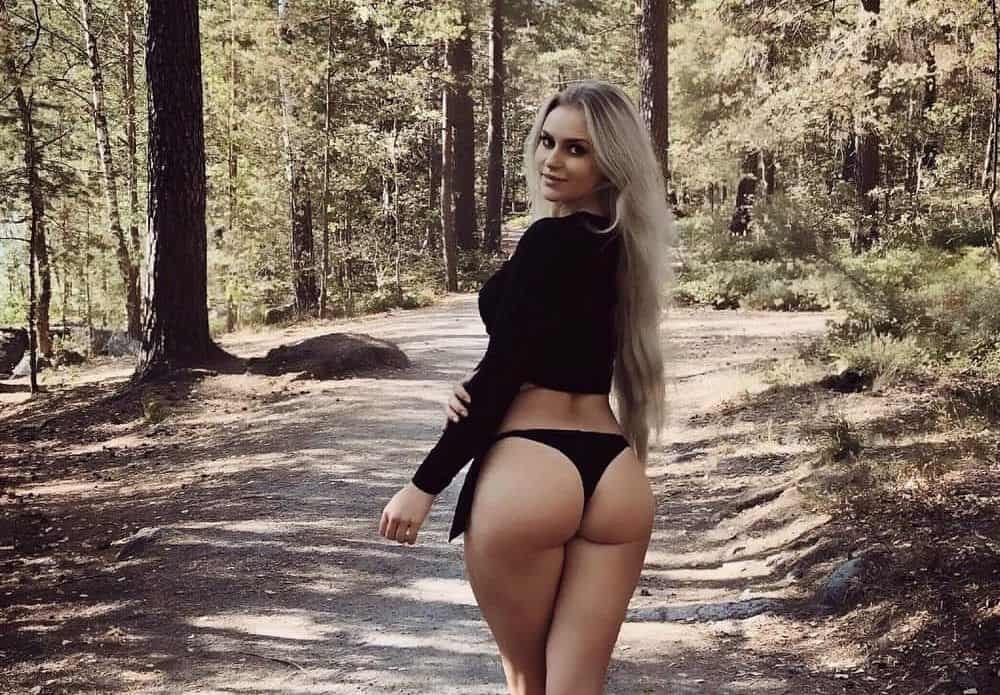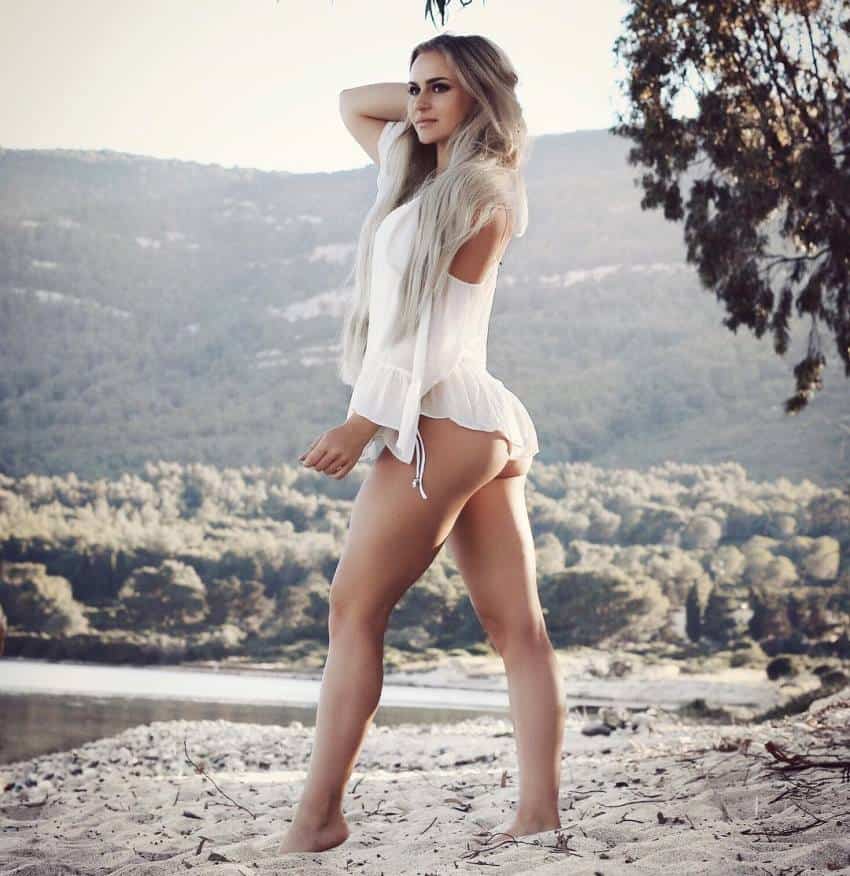 ---
Victoria Törnegren
Fashion, Lifestyle, Fitness Blogger, Travel Influencer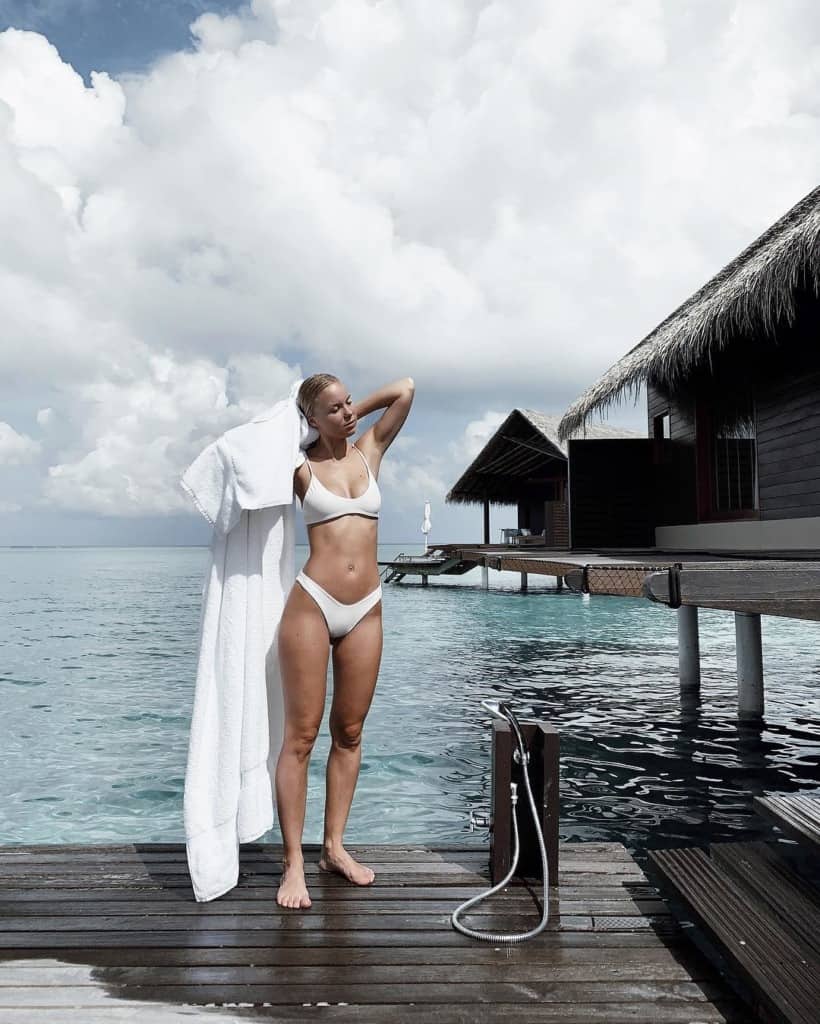 Born in 1991, Victoria Törnegren is a fashion, lifestyle, and fitness blogger. She's not only one of the most beautiful Swedish women in the world but also a globe-trotter and a businesswoman.
In 2009, Törnegren launched her website, which "torpedoed" her to stardom. Her popularity helped her land collaborations with brands such as Armani Beauty and Marc Jacobs Fragrances. Not long ago, the beauty also did an ad for the haircare brand TRESemmé.
Victoria is more than just a pretty face, though. She has a gift for writing, and she loves sharing her poems online with her millions of followers.
We do have to disappoint you, guys, as this Swedish goddess is not single. Törnegren has been in a long-term relationship with model and Instagram influencer Erik Forsgren for almost a decade now.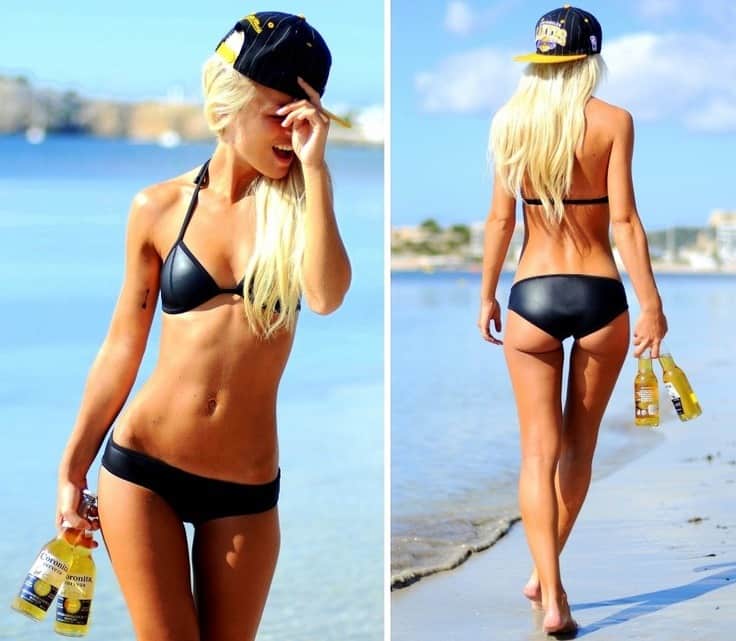 ---
Alexandra Bring
Social Media Star, Fitness Clothes Designer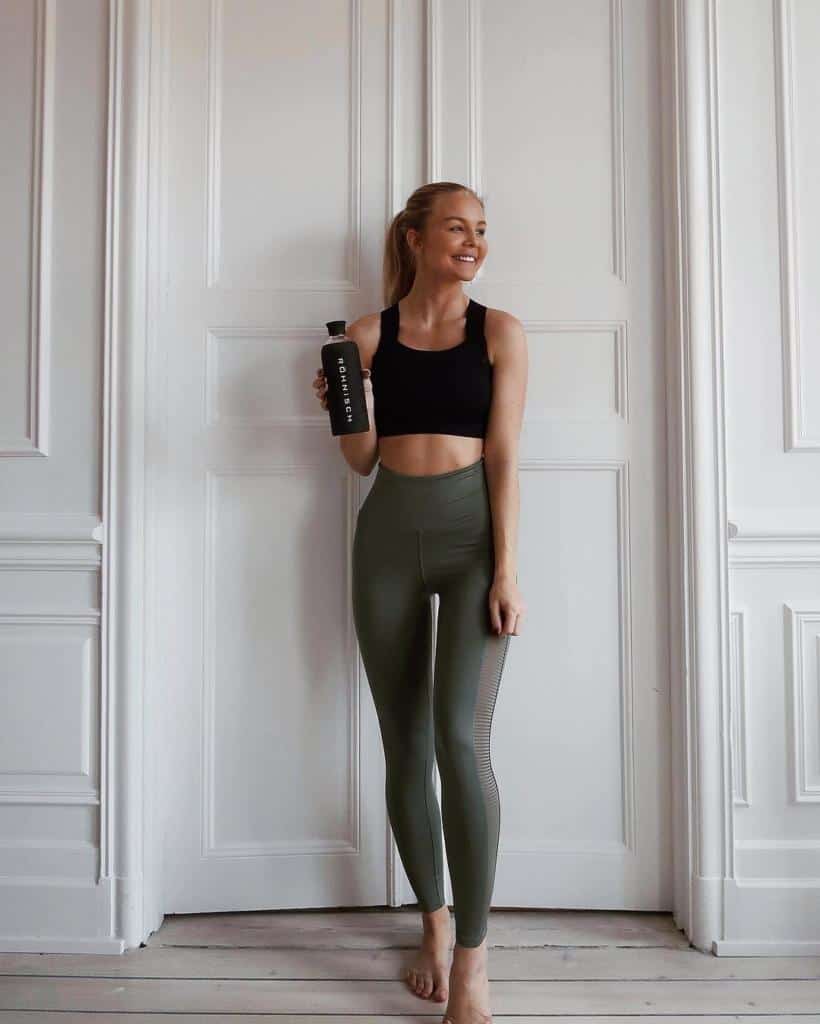 If you look closely, you'll notice that Alexandra Bring looks a lot like Victoria Törnegren. The resemblance of these two hot Swedish women is not accidental because they are sisters. Bring is the elder sister, and she is a social media star and a designer of fitness clothing.
Alexandra is famous for running one of the most popular blogs for training and workouts in Sweden. The website was born a few years ago when she decided to adopt a healthier lifestyle. The beauty admits that in the past, she used to be a party girl with a sweet tooth.
In more recent years, Bring has been covering additional topics on her blog, including home design and cooking. In 2016, she also introduced the clothing brand Bring Sportswear. It's safe to say that she has been blessed not only with good genes but with a business flair too.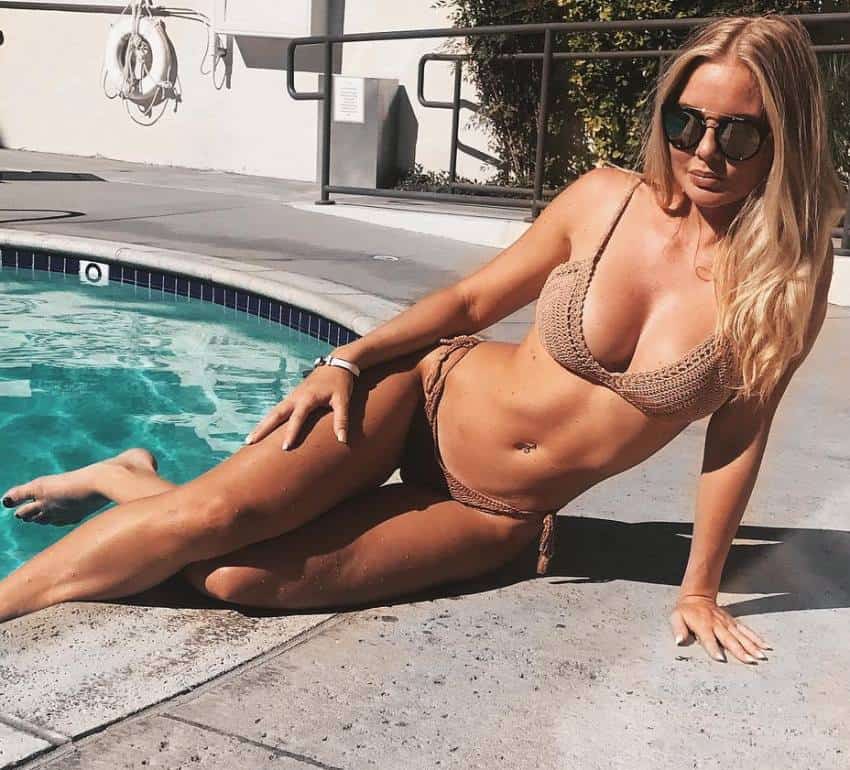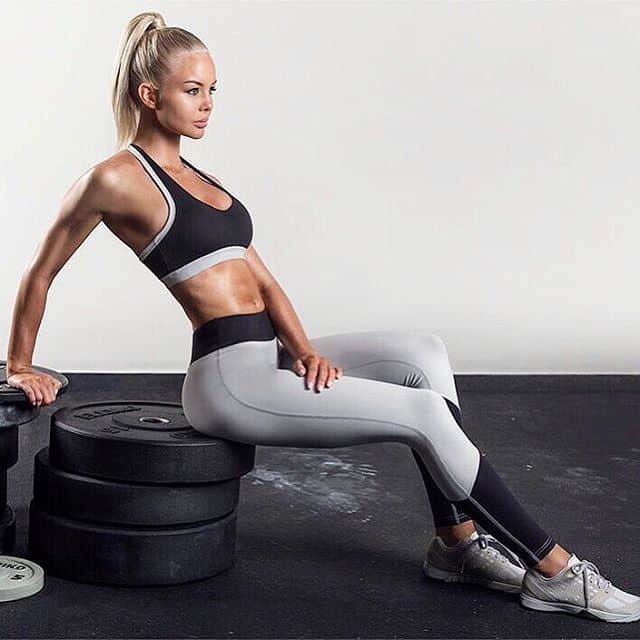 ---
Angelica Blick
Fashion and Travel Blogger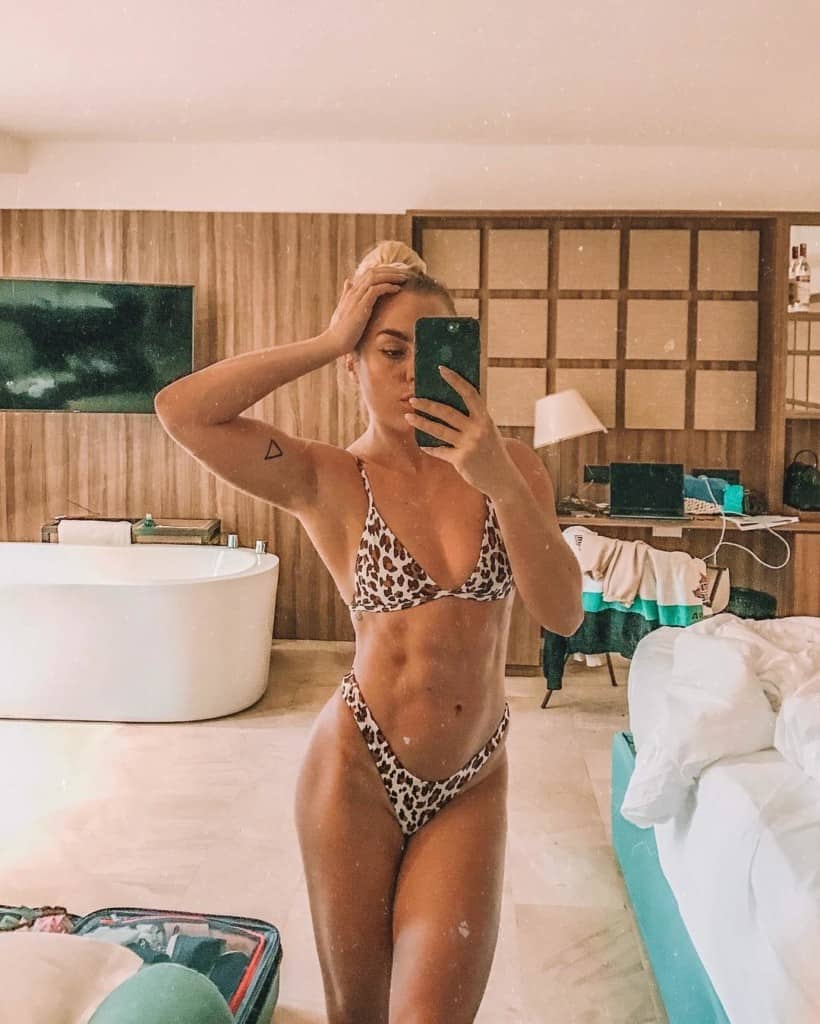 Angelica Blick was born in southern Sweden in 1990. She is among the leading fashion and travel bloggers in Europe. Like the last few ladies on this list, Blick gained recognition when she launched a self-titled blog.
Over the years, Angelica's website has accumulated an impressive collection of awards. Several of them are for the "Best Fashion Blog of the Year" and "Best International Blog."
In 2011, this Swedish wonder woman did a fashion collection for U.S. rapper Nelly. Since then, she has worked with top brands like Dior, L'Oréal, and Maybelline. More recently, the fashionista created a jewelry collection in collaboration with Safira.
Blick loves to maintain her body in excellent shape. Better still, she is naturally gorgeous, which has helped her find a place on our list of crazy sexy Swedish women.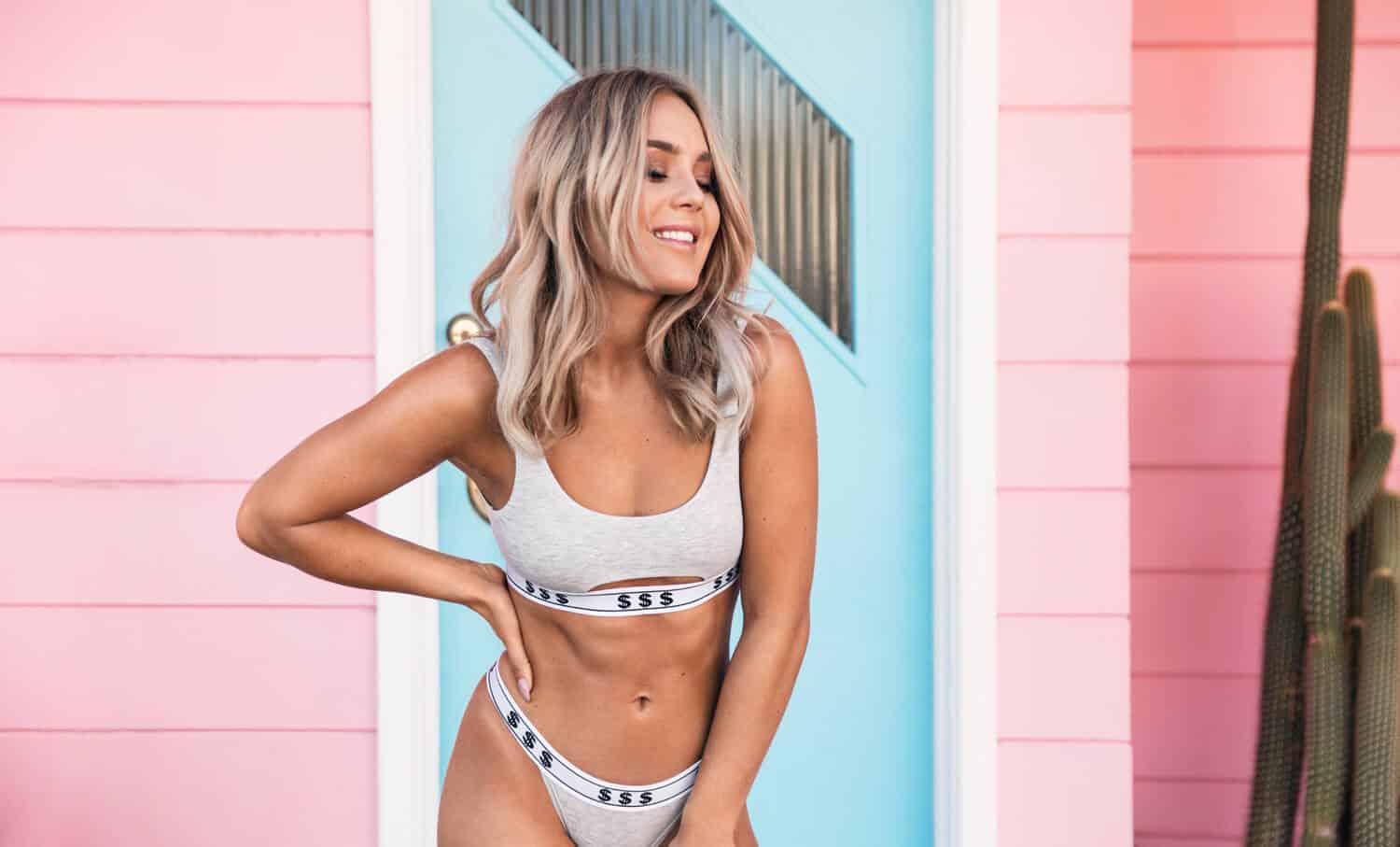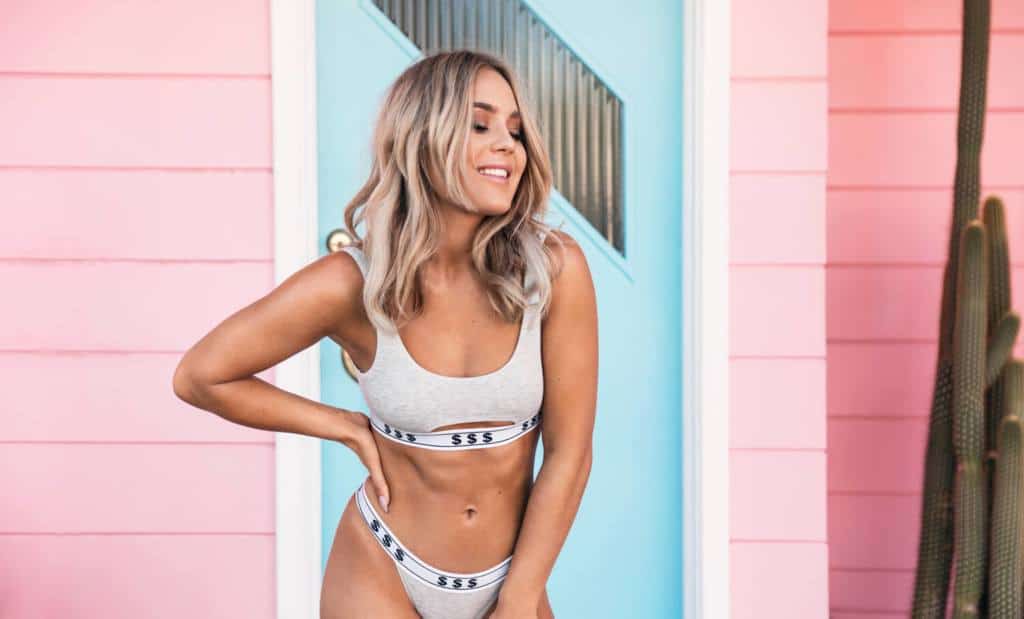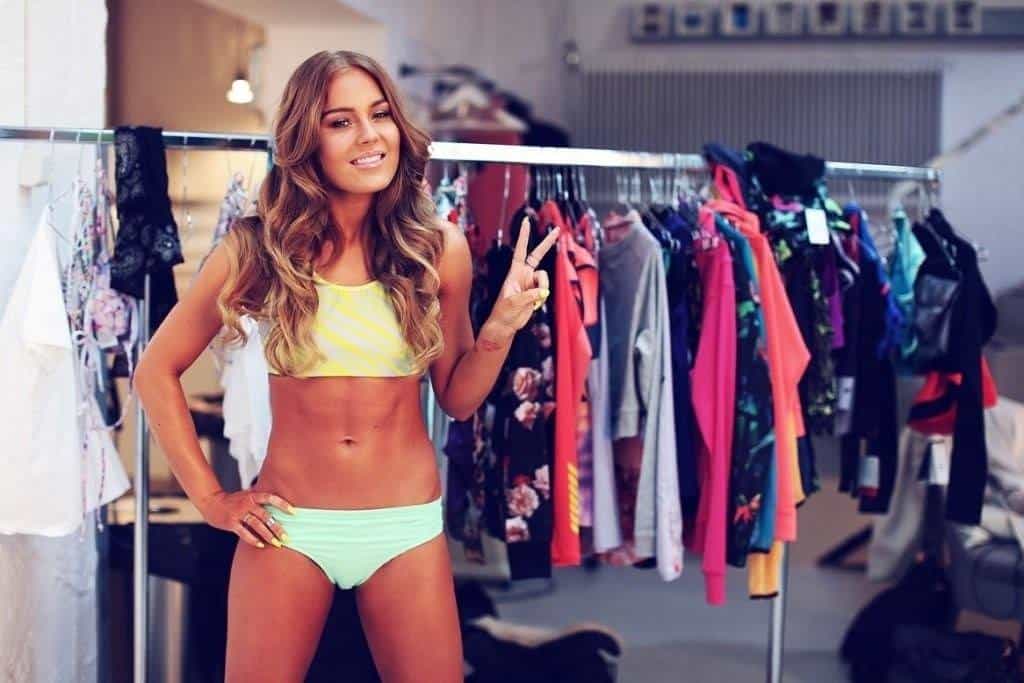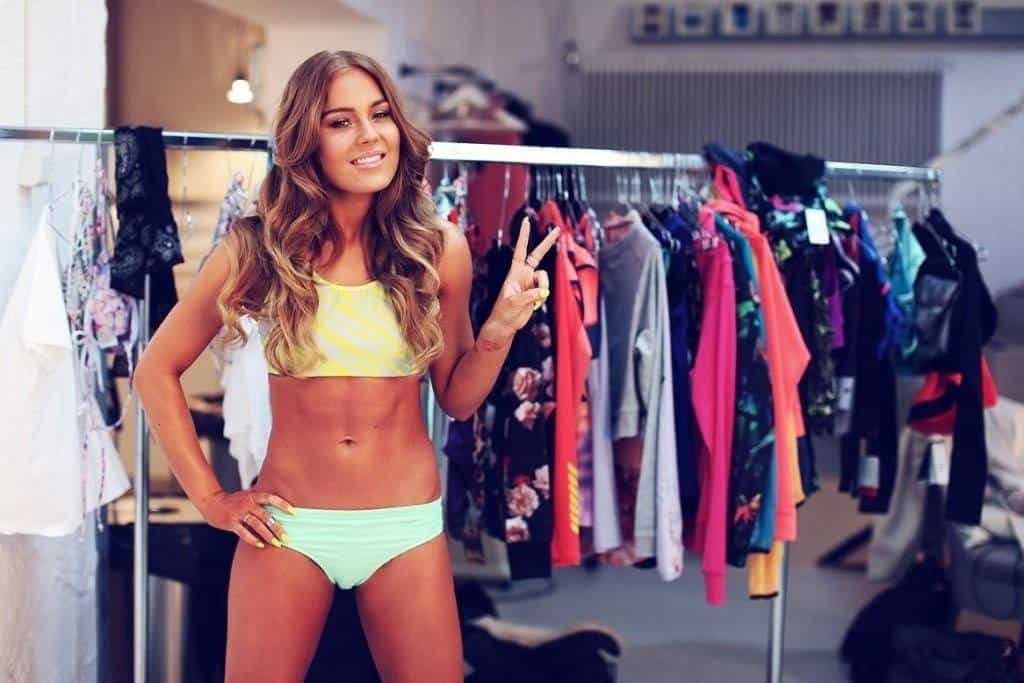 ---
Jelly Devote
Fitness Model, Athlete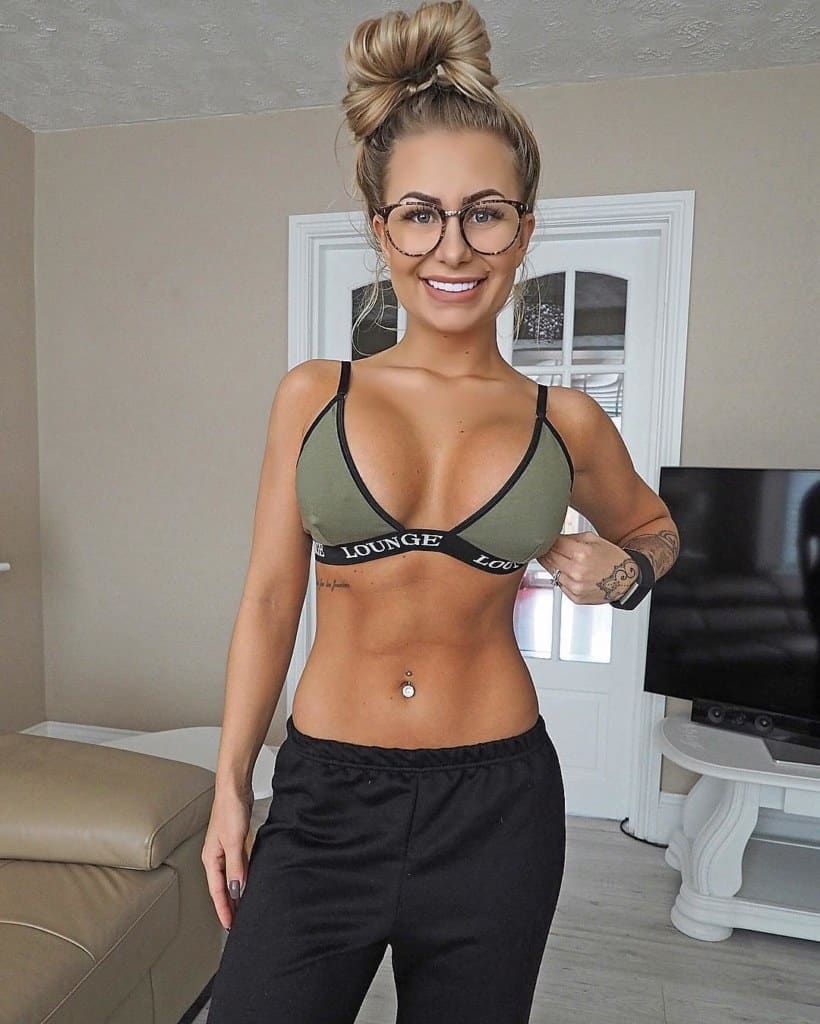 We can't talk about hot Swedish women without mentioning Jelly Devote. She is an athlete and fitness model who managed to turn her fitness passion into a business. Devote launched a blog dedicated to healthy eating and exercise almost a decade ago. Her personal experience inspires the workout tips and recipes she shares with her fans.
At 21, Jelly realized that her drinking and partying habits had started to take a toll on her body. She no longer felt confident in her skin. So, the beauty decided to lose the extra weight.
Devote's journey to a healthier lifestyle and slimmer body was not easy. At one point during Jelly's transformation, she became so skinny that she felt tired all the time. That was when the fitness model decided to undergo a second body transformation. By figuring out a way to balance slimness and health, Jelly earned a spot on our list.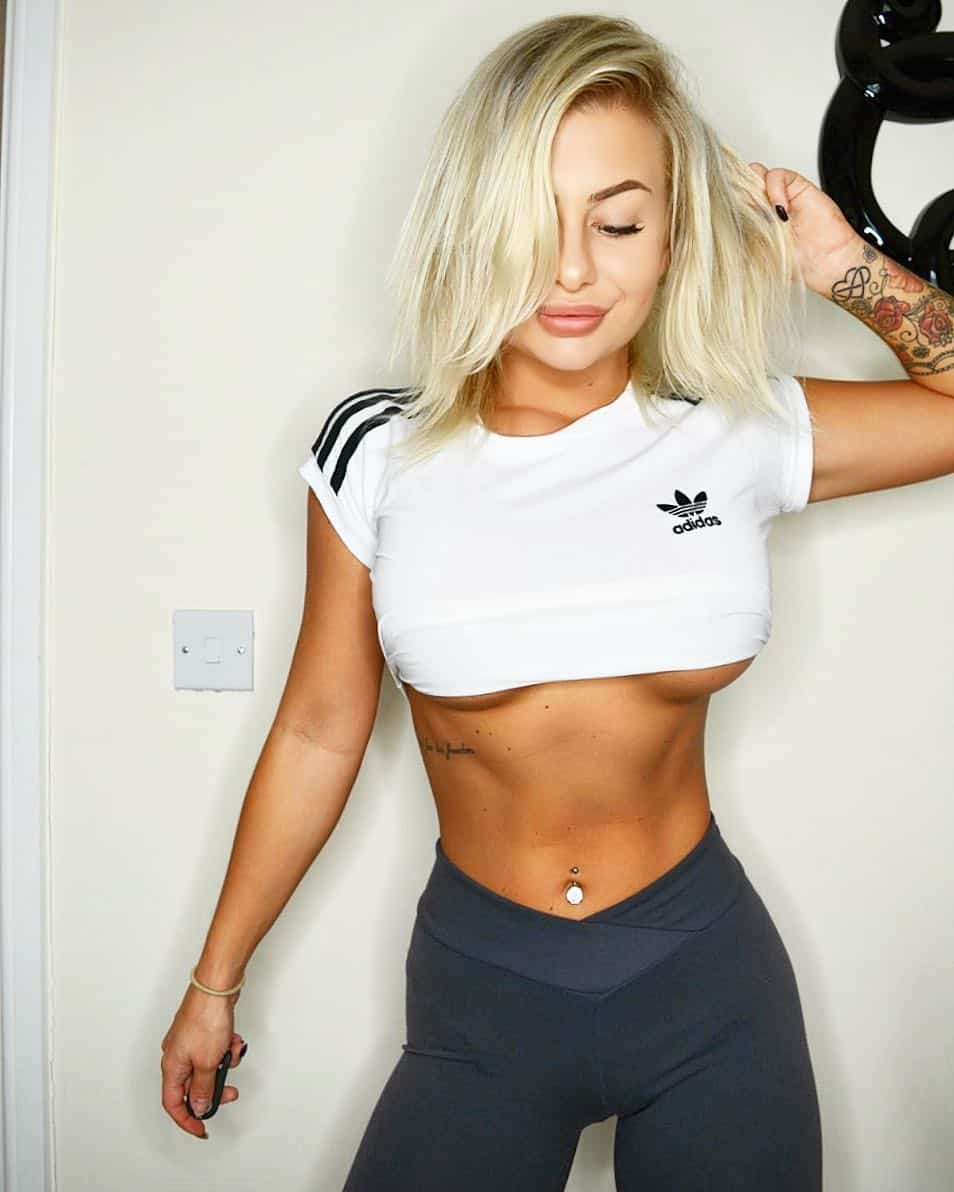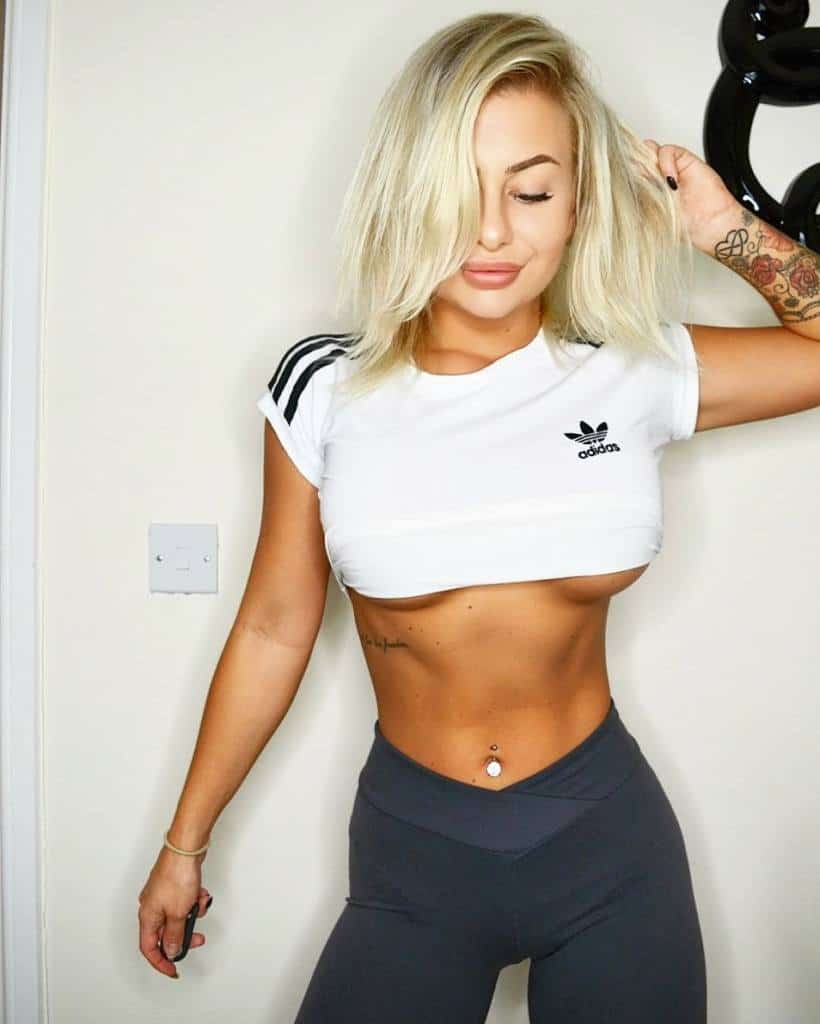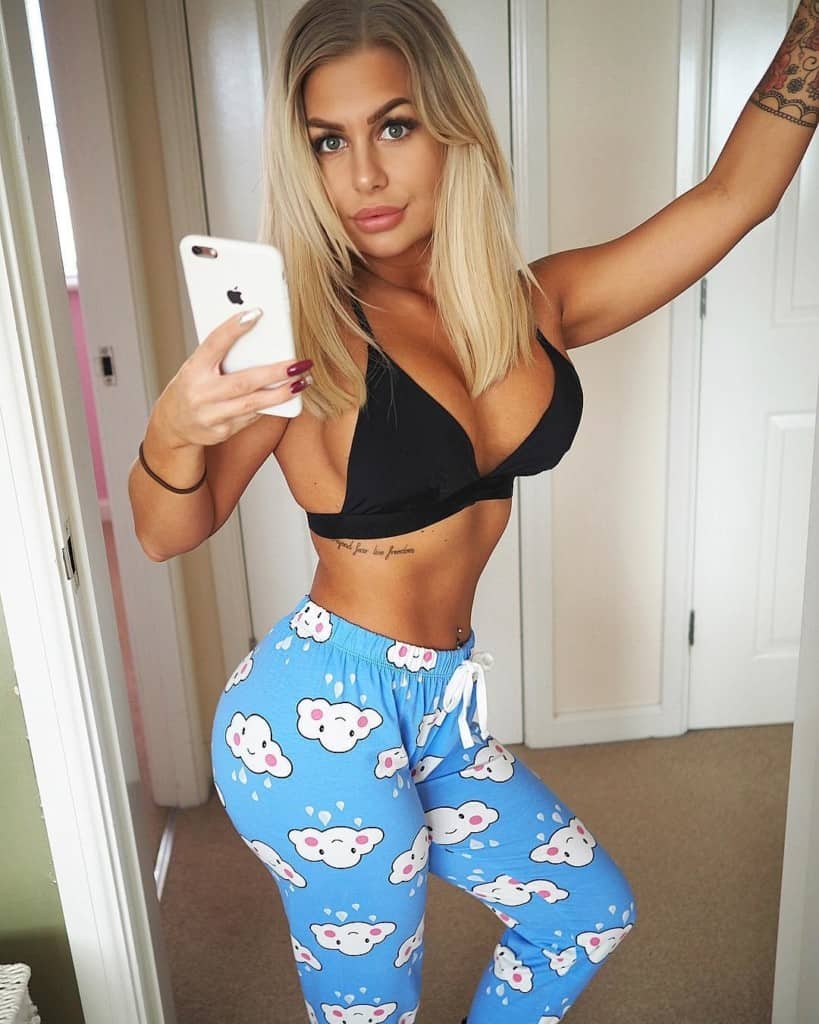 ---
Fanny Lyckman
Fashion and Travel Blogger, Instagram Model, Aspiring Designer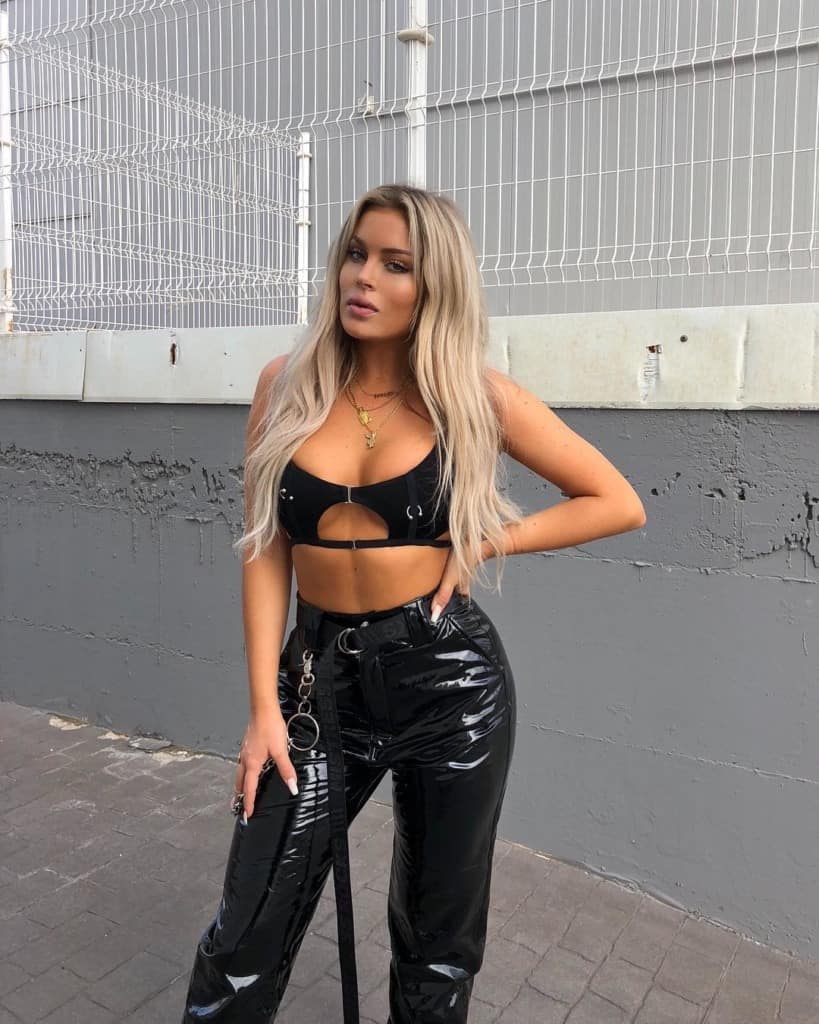 Although Fanny Lyckman doesn't shy away from junk food, she definitely fits into the category of hot Swedish women. The Instagram model is a natural beauty that knows how to use the latest clothing trends to her best advantage.
Born in a small Swedish town, she rose to fame when she started her fashion blog in 2011. Thanks to her sense of style, VeckoRevyn magazine nominated her for Fashion Blogger of the Year several times.
Aside from being a blogger, Lyckman is also an aspiring designer. She has worked with leading brands like NCLA and Missguided. Vogue.com has even featured her in its "This Month's Street Inspiration" section.
Today, Fanny resides in Stockholm. She has almost half a million followers on Instagram, where she often shares her steamy selfies and her trendy outfits with her fans.