Beautiful Filipinas – A Long History of Happy Marriages to Foreign Men
The Philippines is an international dating hot spot – maybe the biggest. There have been approximately half a million Filipina mail order brides, more than from any other country, since the early 1970s.
Why?
Because it tends to workout well for both the men and the women. For the women it is a chance to improve their lives economically and emotionally. For the men it is a chance to bond with a devoted companion.
Filipinas' tend to be great wives for Western men, particularly older men who really want a great companion and helpmate in their later years. A recent article, written in the Philippines, explained the attraction of Filipinas for Western men:
"They care for their families and respect their elders. Marrying a Filipino woman means you'll be part of a loving and caring family. Traditional family values are still deeply rooted in the Flipino culture. Because of this, respect and companionship will play a significant role in Filipino women's relationships."
The modern mail order bride movement started in the Philippines at the very end of the Vietnam war and it is one of the best places in the world to meet and date a foreign bride.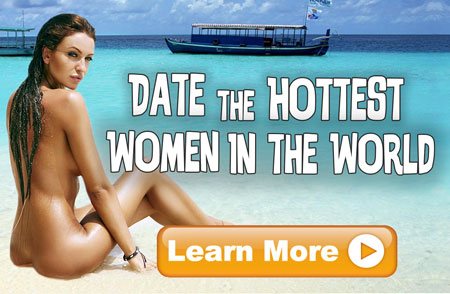 A lot of men who have failed with efforts at marrying a woman in Eastern Europe or Latin America succeed in the Philippines, because the women are truly special in some regards.
What can you expect from women in the Philippines?
They tend to be short, sweet, and feminine. Their femininity is something that Western men find refreshing, especially in the current ultra-feminist climate in the United States and Europe.
They are also famous for their patience and calm disposition. And for many men, this comes as the greatest gift in the world. It is simply such a change compared to relationships in the United States and Western Europe.
There is a large American expat community spread around the country. The Philippines are regularly listed as a great place to retire. Your money goes far and the oceanfront property is cheap.
But the real draw is the gentle disposition of the Filipinas.
Many of the American expats are retired military men who never were really able to have a successful marriage because of the pressures of the service and for them, the sweet, calm women in the Philippines are a Godsend for these tired veterans.
The Modern Filipina – Smart, Sexy and Motivated to Marry a Foreign Guy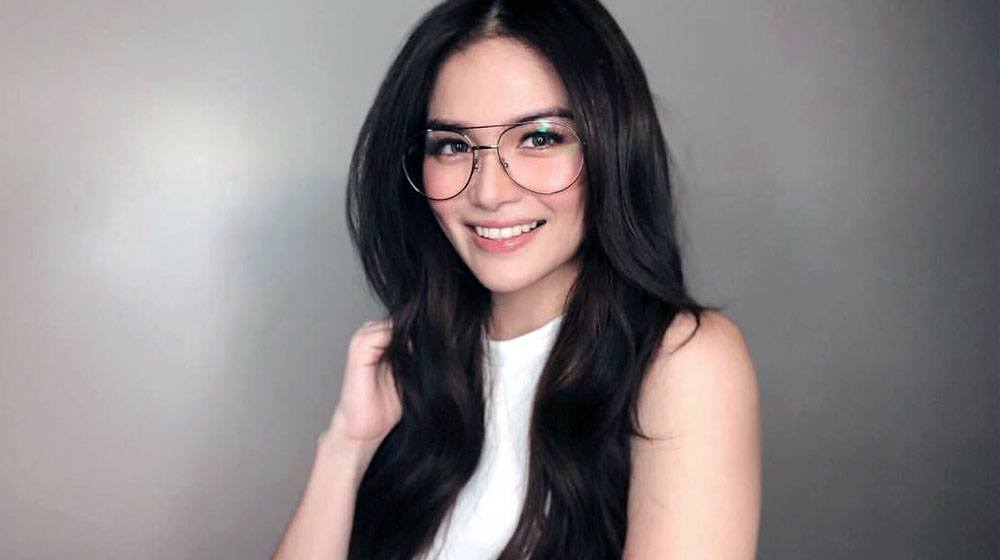 Today there are still many smart, sexy young Pinays that are happy to marry a man from the United States, the EU, or another Western country.
There's no psychological or cultural barrier around dating and marrying older men – being "mature" can often work in your favor here.
But, with that said, they don't want to be seen as simply accessories to their future husbands. One of the worst mistakes foreign men make is putting too much faith in the idea of the "submissive oriental bride."
Although elements of it are true – Filipinas are more submissive than a Western woman – it is not a signal that the women here are willing to put up with bad behavior, dishonesty or infidelity.
Like women in other countries where international dating is common, many Filipinas sign up for mail order bride agencies because they are tired of the overwhelmingly male-dominated culture of their homeland.
Despite its incredible natural beauty, the Philippines can be a tough place for girls to grow into young women.
A recent report on the living conditions of girls in the Philippines explained that thousands of girls are forced into prostitution each year often by their brothers or fathers. It went on and noted that:
Each year, some 3,266 more Filipino children 15 – 18 years old are forced into the sex industry, mostly coming from semi-rural and urban areas, and are victims of incest and sexual abuse.

Noemi A. Medina – Philippine Institute for Development Studies
Filipina's deserve respect and so do all of the other Asian ladies we have profiled here at International Love Scout. If you cannot give them the respect, compassion, and support they need you should stop and get your own life in order before you bring some poor woman from the far side of the world into your life.
In fact, if you are too concerned about finding a submissive wife you probably need to stop and consider whether or not maybe the problem in your love life is YOU.
They're usually looking for a foreign man precisely because they have a reputation for treating women better. And that's something that Western women take for granted – men treat them well as part of their culture.
5 Reasons to Meet Date & Marry a Filipina
To be honest, there are way more than 20 reasons to pursue a Filipina bride, but to keep this article short and to the point – here are the top ones:
Filipinas Are Sexy!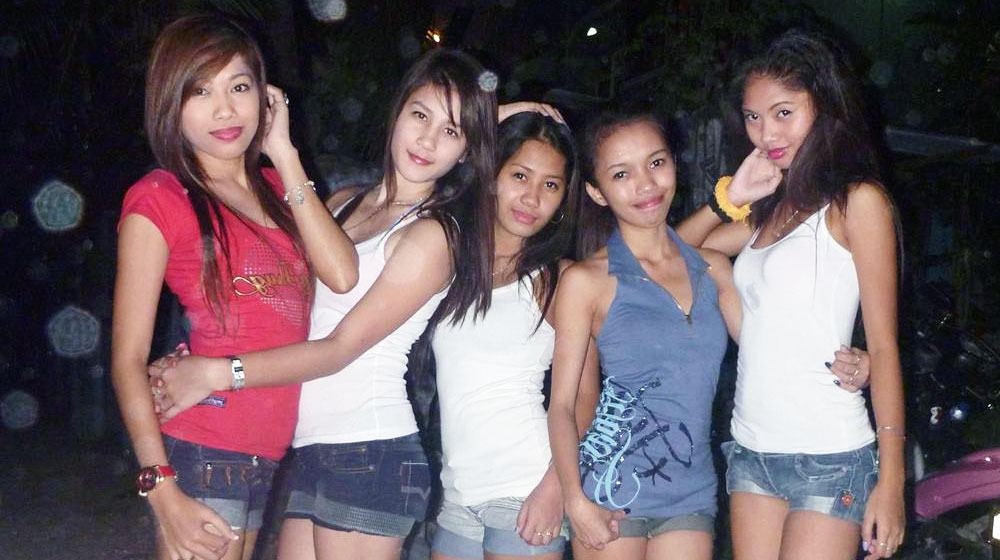 These ladies come in a million different looks because the Philippines has always been a nation of immigrants, so it's very hard to generalize about their looks.
Over the centuries there were waves of merchants, immigrants, and invaders from the Malaya Peninsula, Borneo, Vietnam, and of course China. Then the Spanish came and ruled the islands for almost four hundred years.
What you can generalize about is that they're some of the most beautiful women in the world. You sometimes see ladies who really look like Latina's, because they are. The Spanish ancestry is sometimes clear.
There are also women with clear Chinese features and then there is just a mix. It is hard to know just how many people in the Philippines have American ancestry.
The Americans ruled the islands from 1898 to 1946 and tens of thousands of American servicemen remained at Clark Air Force Base and Subic Bay until 1998.
No one really knows how many children were fathered by these men, but certainly, hundreds of thousands and that American DNA is part of the mix now too.
Filipinas Speak Your Language
So, Filipina's are impossible to stereotype, but one thing that many Americans find beautiful about them is the sweet sound of English.
Nearly every Filipina speaks English.
It is one of the official national languages, so you don't have to worry about ideas or messages getting lost in translation.
For men who have tried to date in Latin America or Eastern Europe often this is the most important reason for them flying to Manila. Building a relationship without a common language is simply a huge challenge.
Cultural Similarities
There are also no cultural barriers to Filipinas getting married to Western guys, as long as he's a respectable, decent man who will treat his wife/girlfriend well.
They have a pretty good grasp of Western culture. That means you don't have to spend as much time explaining the basics of life in America to a Filipina. The Philippines is VERY Westernized, so there are usually very few social issues to overcome when a woman from the Philippines marries a man from a Western country.
Philippine Culture is Fun
Another reason why so many Western men will find happiness with a Filipina bride is because of the respectful and polite nature of their entire culture.
It's not that every person you meet in the Philippines will be a polite Asian stereotype, but generally speaking, it's a different mindset to what you find in the "developed" West.
Women here just want to get to know you – not push some weird political agenda down your throat at every opportunity.
The Philippines also has one of the largest Expat populations of men from the USA, Canada, and the EU. It's a great place to retire because the cost of living is so low, and you get to enjoy the best years of your life in paradise.
The Philippines Is a Great Place to Visit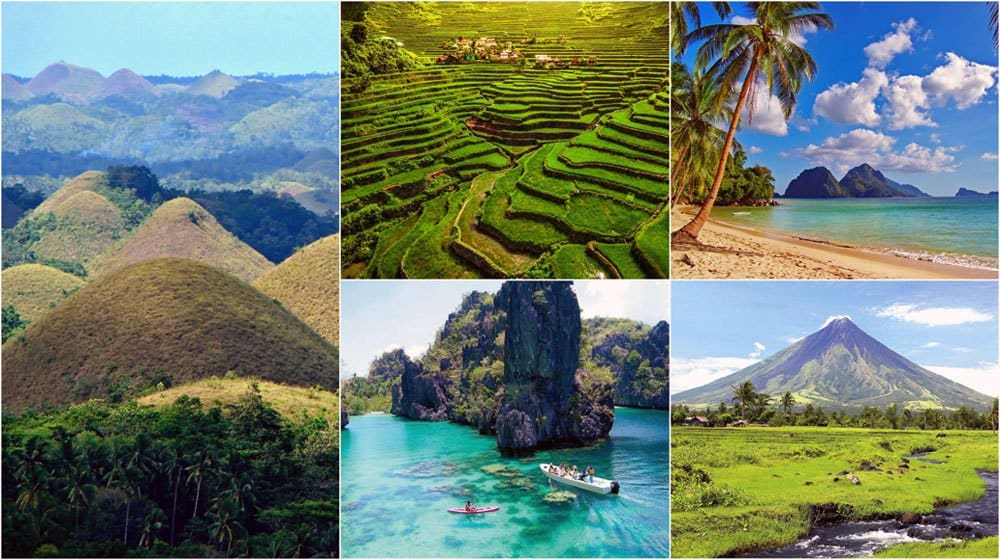 The Philippines is a great place to consider visiting if you are thinking about an Asian bride.
This country of over 100 million people has so much to offer any Western guy looking to meet a woman who not only shares the same values but also isn't opposed to getting married and starting a family.
The Philippines – a nation of 7,461 islands – is one of the most beautiful countries in the world.
Other nations might have two or three world-class beaches. These islands, many almost uninhabited, have literally thousands of gorgeous undeveloped beaches, lots of low mountain valleys, and thousands of square miles of virgin rain forest.
But there's so much more to the country, including the great weather and lots to do and see. You can spend time between dates at Taal Lake, Manila Ocean Park, or at the beaches of Boracay, for example.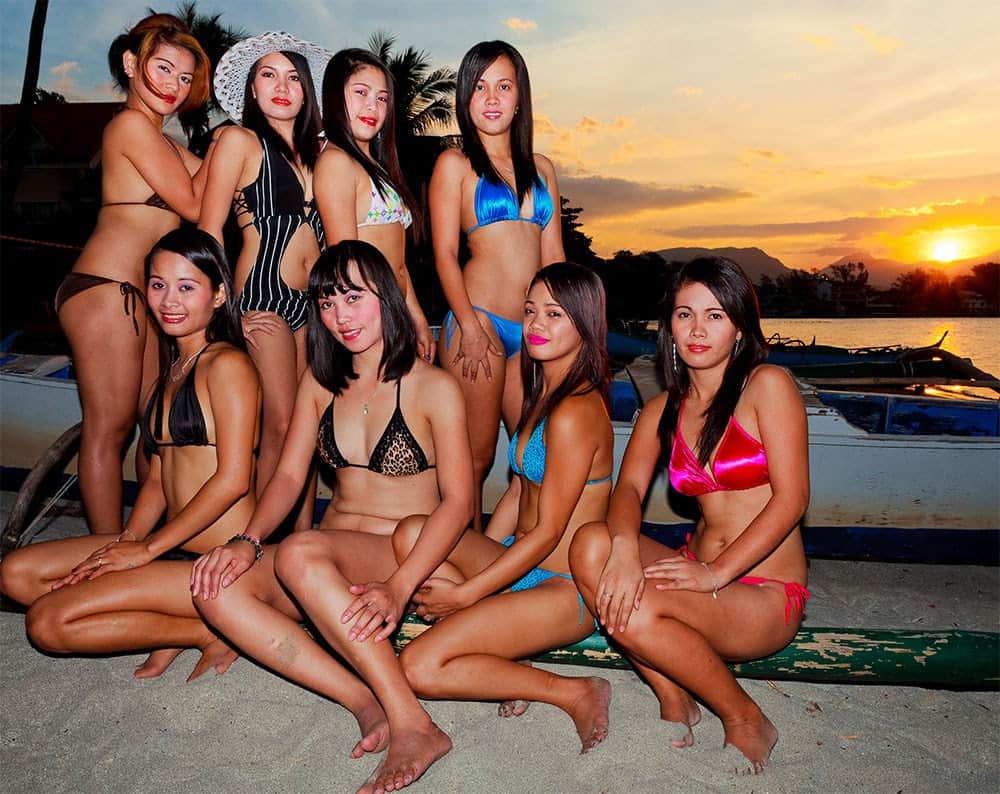 If you don't want to travel too far then there are lots of things to do inland, particularly down in Cebu. The cost of living here is extremely affordable by Western standards, so you can enjoy a meal for two people for about $15, and an imported beer for around $2.
What we're trying to get across here is that you have lots and lots of reasons to visit the Philippines, from the stunning yet friendly women to the amazing sights and an experience you won't forget in a hurry.
With its incredible natural beauty and the historical sites from the Spanish colonial period and the Second World War, particularly Corregidor, the Philippines is a great vacation choice.
Oh, but more importantly there are the thousands of beautiful young women who are interested in dating and potentially marrying Western men.
What Do Filipinas Look For In A Man?
Don't Be A Babaero
Far too many men from the Philippines are considered "babaero" by the women here. Roughly translated from Tagalog, it means "playboy" or "womanizer".
They will cheat on their girlfriends or wives any chance they get, and then deny anything ever happened. Cheating is something that's just taken for granted as part of the male culture there.
There are a shockingly high number of single mothers in the country, and the story is always the same…
"My husband left me for another woman! I hate babaero!"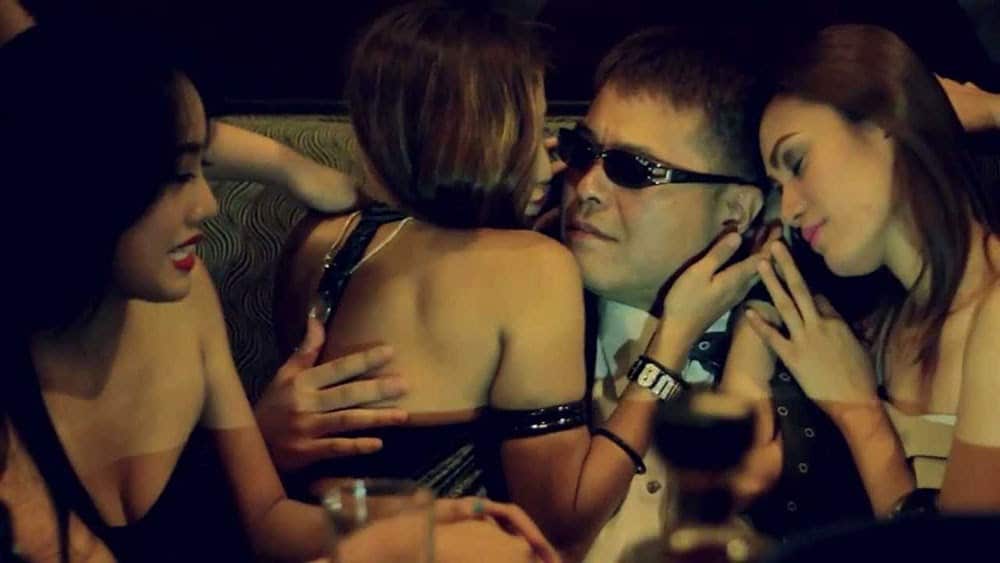 Because of this dating here moves at a slower pace than in some other parts of the world. A sexy Filipina may be a little slower to give you her trust, but once she does, she will be devoted to you for the rest of your life, or as long as you treat her right.
Once a Pinay has fallen in love with you, she'll stay that way unless you act like an ass.
Something else to be aware of is that that you might want to date several Filipinas at once as you might in a Western country. That won't work here. In fact, most traditional Filipinas will find this disgusting, and you're instantly considered a "babaero" as a result.
Consider yourself dumped!
And in the Philippines, the word will quickly spread that you're just another womanizer.
Be a Man – But Not Too Much of a Man!
So, now that you know that being a player (babaero) won't do you any favors, what do Filipinas look for in a potential boyfriend or husband?
The weird thing is that as much as they dislike playboys they also don't really go for guys who are too nice to be wholesome if that makes sense?
You need to understand the psychology of your average Filipina, and her expectations of Western men. She's seen European, American and Australian men portrayed as being strong and decisive – kinda like the knight in shining armor, but without the horse.
She'll expect you to be masculine but without going over the top on the machismo.
Remember, the dynamic here is that she's looking for a partner but also somebody who can take care of her and any kids you might have together. This isn't a conscious decision on her part, but something based on centuries of tribal warfare in the region.
If she doubts your ability to provide a safe and stable environment for your future family together, then she'll lose interest in you. She wants to be the woman in the relationship, so she'll expect you to be 100% man.
How do you appear more masculine even when you don't feel that way?
Fake it till you make it.
Step inside the mind of a George Clooney or Brad Pitt and carry yourself with confidence. Be the polite gentleman, but one with a hard smile and a steely gaze if he needs to make his point understood.
Basically do everything a gender studies professor would tell you not to do. Being a man your Filipina is proud to be seen with isn't about being boorish or violent. It's just about projecting the type of masculinity that says "I'm a nice guy, but don't push your luck."
Education Matters A Lot!
At a time when Western countries are struggling with literacy and numeracy levels in students, Asian countries like the Philippines value their education system more than ever.
While young people in the United States, Canada and around Europe tend to take education as something they're entitled to, entire families in the Philippines work very hard to make sure the next generation has access to a better life than they did, including a better education.
So, does that mean your Filipina will expect you to have a Ph.D. from Harvard? Not at all, but she will expect you to be literate and capable of holding a conversation that's about more than just football or baseball, or whatever your sport of choice is.
You don't need to be a genius – just be above average and she'll be more than happy.
What Are The Best Filipina Dating Sites?
The best place, beyond a doubt, to find the hottest, single Filipinas is a site called Cherry Blossoms. They're one of the oldest dating sites on the web and they offer a truly professional service.
Check out their website or read our Cherry Blossoms review if you want to know more about what to expect from their site.
AsianDate.com also have a bunch of hot Filipinas on their sites, and many women who are serious about marriage congregate to A Foreign Affair, because of its solid gold reputation for integrity, but you just can't beat Cherry Blossoms for the sheer volume of Filipina dating profiles.
Another bonus for using Cherry Blossoms is that it has become the "go-to" site for all of the hot, young Filipinas looking to find a foreign boyfriend. That's why I suggest you start your search for foreign romance there.
Another great site is FilipinoCupid – but I would only recommend using this site if you will be traveling to the Philippines for "fun" as many of the girls on the site are not looking for as serious a relationship as on the other sites listed above.
Philippines Romance Tours – Are They Worth It?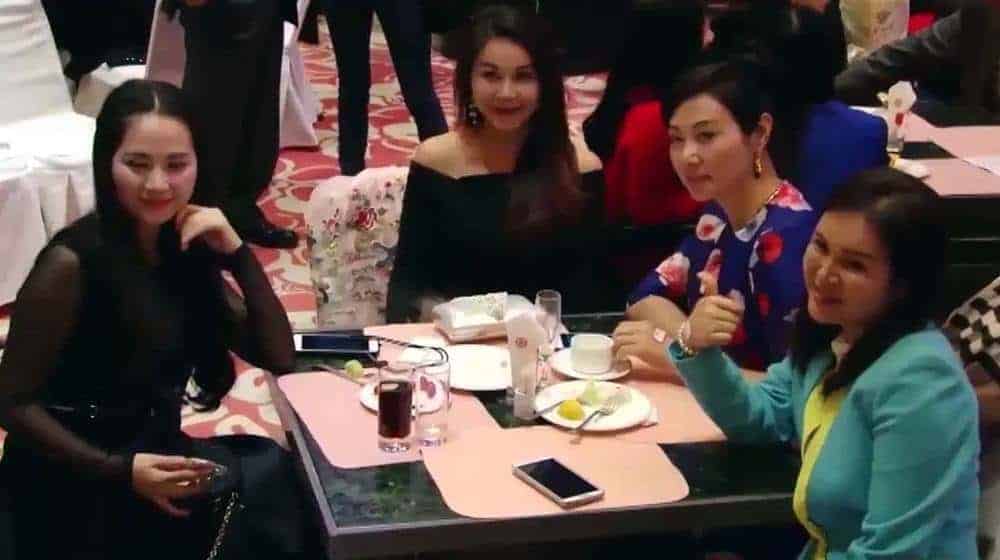 One of the easiest ways to meet women in the Philippines is by signing up for one of the romance tours arranged by A Foreign Affair. At this time A Foreign Affair is the only company offering romance tours in the Philippines.
They are the largest tour operator in the world and they get simply rave reviews. If you have never considered a romance tour take a look at our FREE Guide about this amazing travel option.
On a romance tour, you will be exposed to a variety of different Filipino women, as well as having the opportunity to take in the stunning sights of the various cities you'll visit.
Meeting a Filipina at a bar isn't rocket science, but as a Westerner, you will usually get better results if the arrangements have already been made through an agency.
It is important to remember that most women in the Philippines are typically conservative Catholics, in particular, the ones that make the best wives.
You won't find a whole lot of conservative Catholic women in clubs and bars, and the ones you do find probably won't welcome being approached by a relative stranger.
However, on a romance tour you won't have this problem as the women are actively looking for a western man to date, and possibly even marry.
Tips For Meeting Dating & Marrying a Sexy Filipina
Not All Filipinas Are Party Girls
Most of the real Filipinas are quite conservative, and that's one of the quickest ways to tell them apart from the "bar girls." The girls you should be paying attention to when visiting the Philippines aren't the ones plying you with compliments and smiles.
Instead look for the girl who might be making eye contact, but is dressed modestly. That doesn't mean she's some kind of an introvert – she's just keeping a respectful distance from a man she doesn't know.
The basic rule is this: A Pinay who's interested in having a long-term relationship with you won't openly flirt with you until she gets to know you.
You Are Dating Her Entire Family!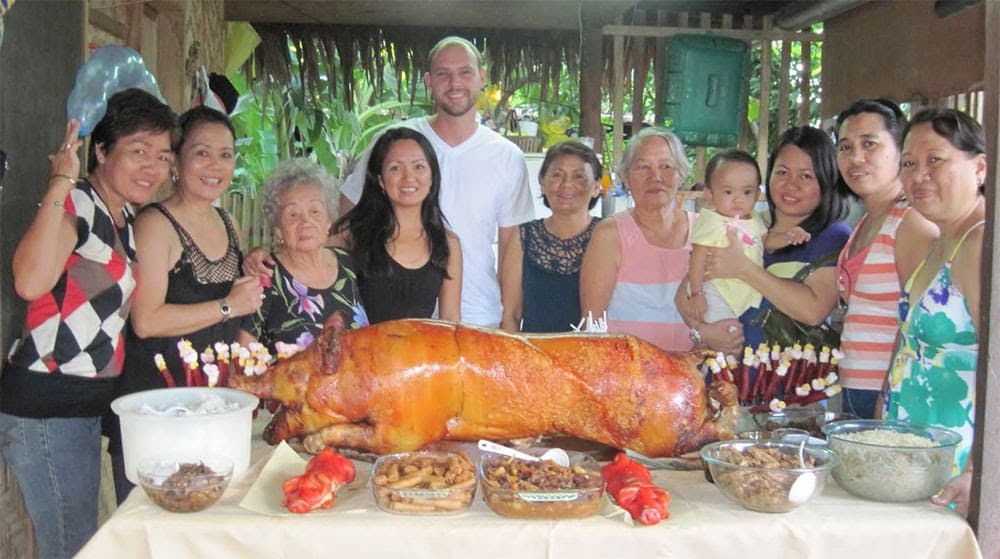 One of the biggest potential issues with marrying a Filipina is that you are not just marrying her – you're kinda marrying her entire family. It's not unusual for your wife to have 5-10 siblings, a mother who is not working, and an absentee father.
The Philippines has no health care system, terrible social security, and an extremely corrupt government, so it usually falls on the older daughters to support the entire family.
But before you go running for the hills, you should know that the cost of living in the Philippines is extremely low, so supporting them might only end up costing you a couple of hundred dollars a month.
And that's probably nothing compared to the last loan you made to your cousin Bob so he could buy that "sure thing" stock he heard about from a buddy, after both of them downed 10 beers in record time.
All joking aside, family and family values are non-negotiable aspects of a Filipina's personality.
Remember, she expects you to be a man in pretty much everything you do, and that includes understanding how important her family is to her.
Religion and Philippines Brides – Catholic to the Core!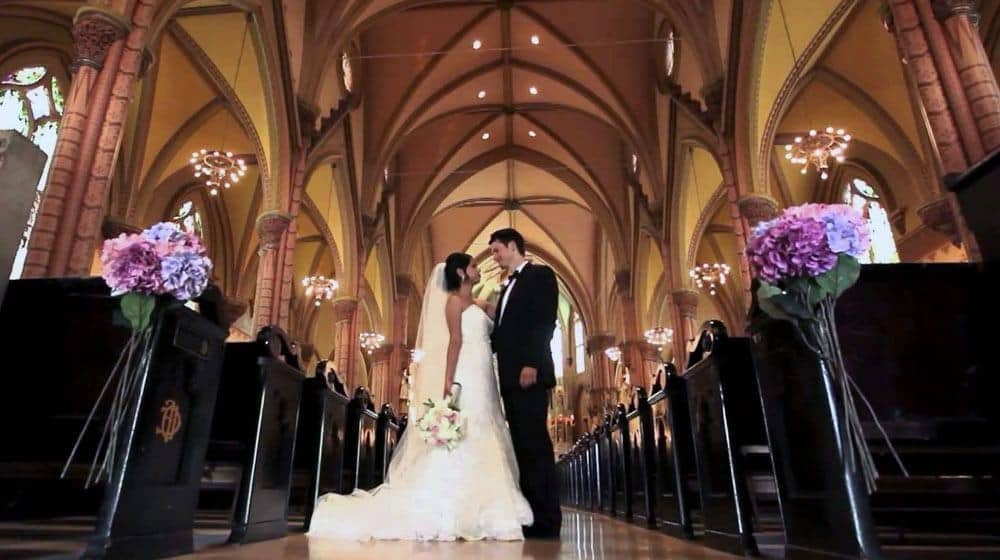 Making assumptions about people, or an entire country of people, is usually a pretty bad idea. After all, everyone is different. Well, that's true except in relation to religion and the Philippines – it's a very religious country.
How religious?
This is the national motto: "For God, People, Nature, and Country".
As stated above, well over 90% of the population is Catholic, and another 5% are Muslim. Religion becomes even more important to families here when children are involved.
This is one of the best (and maybe only) arguments for meeting your Filipina girlfriend's mom. That's because if her mother is a wild-eyed pre-Reformation Catholic then that is probably what your girl will be like in twenty or thirty years from now.
Of course, in twenty or thirty years you probably won't care, but it's something for you to consider. Catholic or Christian men will find it far easier to meet and date women here because of shared religious beliefs, which isn't always an easy trait to find in a potential girlfriend or wife.
If that's something you need in a relationship then you, sir, are the proverbial right man in the right place, because there are tons of very conservative ladies here for you to choose from.
Generally, these conservative Filipina ladies are going to have the same cultural and religious views as the most conservative elements of the American Catholic Church, but they seem to take veneration of the saints and some of the other traditional elements of Catholic worship farther than you'd see in the United States or Europe.
Summing It Up
Remember, women from the Philippines are often hardworking, many are trained as nurses or in other professions, and they are not just looking for a rich foreign guy to cover them in diamonds and furs.
Obviously most of them wouldn't object to being spoiled, but that's not what they're looking for in a man.
Most of these ladies really are looking for a chance to meet a decent guy and become a happy housewife, and ideally in a Christian household.
So, if you are looking for a sweet, sexy, realistic, young bride, then maybe a Filipina girlfriend is exactly who you're looking for.