Ghana has emerged from a somewhat troubled past to become one of the most stable democracies in Africa, and that's saying something.
Located on the west coast of Africa, Ghana was first reached by the Portuguese in the 1400s – the reason they showed up is the same reason this part of the world is referred to as the "Gold Coast".
Over the centuries Ghana saw its fair share of English, Danish and Swedish traders, so Ghana women are used to seeing foreigners, especially men.
This is a warm and welcoming country for foreign visitors, and home to women who find foreign men fascinating…and very attractive.
What Are Women In Ghana Like?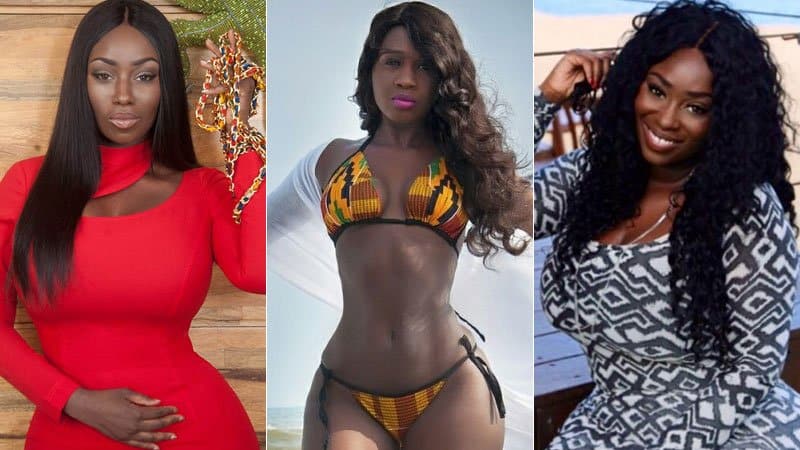 It probably won't surprise you to hear that Ghanaian women are very religious, and that's not just the older generation. Women of all ages embrace their faith of choice, be it Christianity or Islam.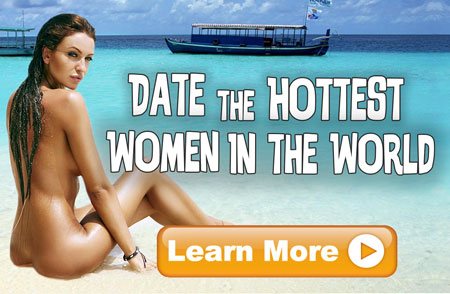 So this makes a visit to the church mandatory.
If you're wondering why religion features so much in African society, this is a leftover from the days of colonialism, with most tribes never returning to their pagan faiths.
Women here are very friendly, but without being flirtatious. Their religious beliefs will quite literally prevent them from jumping into bed with you no matter how strongly they feel.
Does this mean they're conservative?
Absolutely, but not in a way that makes you feel alienated or offended. They would appear to be very conservative by Western standards, but now that the modern Western world is starting to look more and more like ancient Rome, that's not necessarily a bad thing.
Ghanaian women celebrate masculinity because they see it as being a positive trait in a man because…well…that's biology and genetics for you.
Respect is a very important part of life here, including showing respect for your religion, and your family.
So showing that you respect your own parents is important, because she'll expect you to do the same for her family members.
Ghanaian women grow up wanting to have a family of their own, so they'll struggle to understand if you don't. Basically, if you don't want kids you need to tell her early on in the relationship.
Being a practicing Christian (or Muslim) can win you a lot of brownie points with these women.
What Do Ghana Girls Look Like?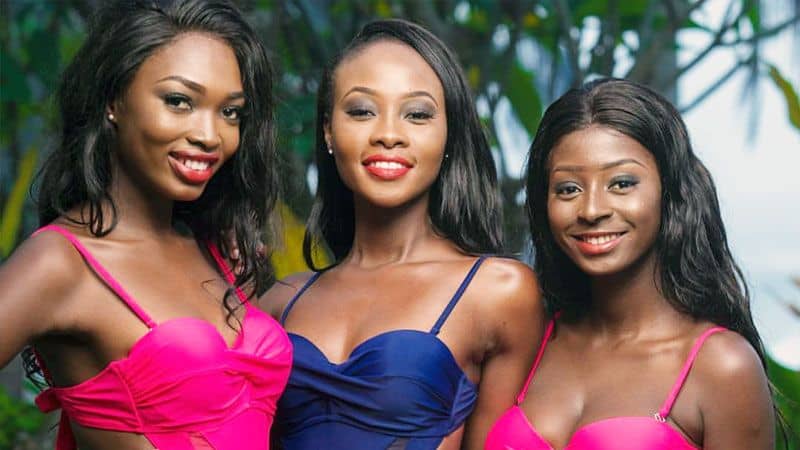 One of the first things you'll notice about Ghanaian women is that they have the most amazing smiles. After that your eyes will start to take in the rest of their beauty, with hourglass figures being very typical of what you expect from most women here.
Skin depigmentation is very popular here, with women using various body scrubs and chemicals to lighten their skin.
But the vast majority of women you meet will have features typical of most West African women – high cheekbones, full lips, dark skin and dark hair.
European influences in how women look aren't as prevalent in Ghana for some reason. But women from the Ewe and Hausa tribes tend to be the most physically attractive of all Ghanaian women.
Why Women From Ghana Want to Date a Guy Like YOU!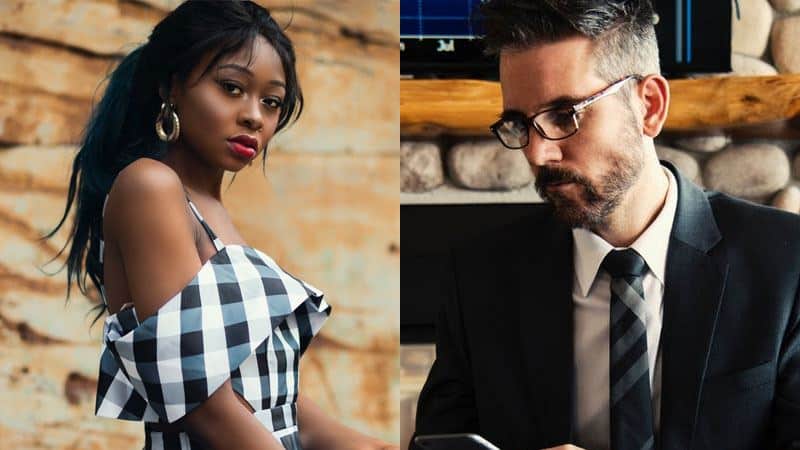 Right now men in Ghana are facing a serious problem – women are less likely to want to get married to them than at any other time in recent history.
The reasons for this are their expectations have changed, and they simply want more from life. And the things they want from life simply don't exist in their home country, and that includes guys who are ambitious, dress well and aren't going to cheat on them.
Being a white guy here is a huge advantage on the dating scene. That should confuse the soy boys in Western countries no end. The reasons why they like white guys so much are their own, but it's something that plays in your favor.
One thing to watch out for is the perception that you're rich because you're white. This obviously means women asking about income are gold diggers, and are best avoided.
They also know that Western men are more truthful (generally speaking), and they're easier to communicate with than local guys.
It comes down to this: You're a better match for them than local guys, which is almost the exact reason you're on this page reading about foreign/mail order brides.
They want to find the best possible men, ones with husband material, and they're simply not finding that at home.
Why You Should Find a Girlfriend or Wife From Ghana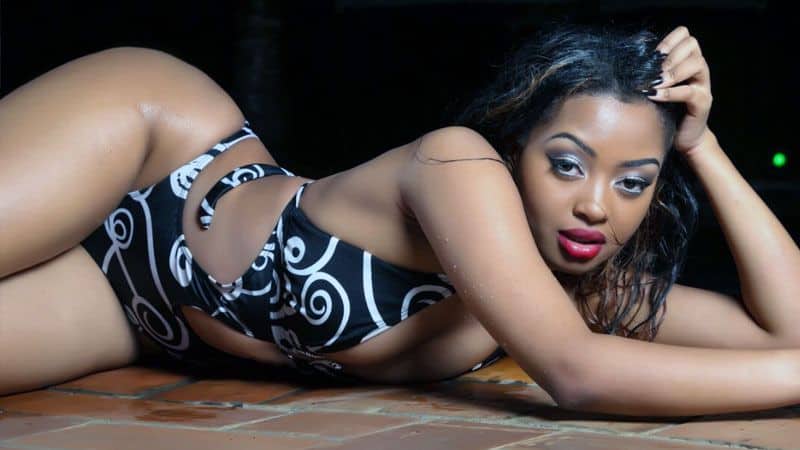 Women here believe in having balance in their relationships with men, so in as much as they might expect you to support them in their life goals, they'll also pull out all the stops when it comes to supporting you in whatever you do.
Ghana is a Christian country which means that family values are important to them, making them an ideal match for conservative/Christian men from other countries.
Being conservative also means they're serious about maintaining their virginity, only wanting to bond once in life, and with the right guy.
They're also polite, almost to a fault, which is something that's becoming less and less common with Western women.
Women here have seen western TV shows, but they know they don't reflect real life, so they don't mimic what they see on-screen.
And lastly they're curvaceous, voluptuous, and some of them are drop dead gorgeous.
Ghana Dating – These Girls Speak Your Language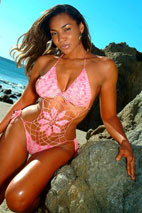 Ghana dating is generally pretty straightforward. About half of Ghana's girls live in cities and so you do not have to rigorously follow some of the more traditional Ghana dating mores.
Two more things that make Ghana dating easy for American men is that English is the official language of Ghana and the dollar is still quite strong against local currency, so it is a very cheap place for Americans to vacation.
You can forget about easy one night stands, or getting a woman here into bed on the third or fourth date. You'll be lucky to be able to do that on the tenth date, depending on the girl.
Ghanaian culture is all about family, so when you date a woman here you are effectively dating her entire family.
What we said earlier about showing respect towards elders in your own family comes into play here – women here won't put up with a guy that's rude to her friends or her loved ones.
You'll notice that women here dress to impress, but that doesn't mean they're easy. If you want to bypass all the "maybes", then look at college students.
They're great prospects for international and online dating, plus they're educated, young, pretty, and want to see more of the world.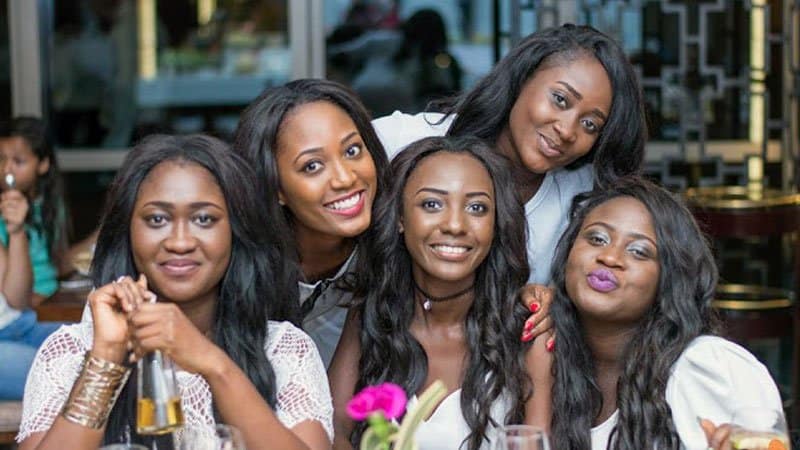 There are lots of single mothers in Ghana, but this presents you with an untapped dating market – Ghanaian men generally won't look twice at a single mother, for no other reason than the kid isn't his.
Avoid any woman who's never had a job of any kind, although this is true of women in any country. Women here who'd never worked a day in their lives are looking for a sugar daddy.
If that suits you, then go for it, but go into the relationship with both eyes opened and a firm grip on your wallet.
For guys looking for a hot African woman Ghana is a great place to look. However, you may notice we don't have many profiles in this section, and that's because there are not many African dating websites that meet the rigorous standards we have here at ILS, but check out African Beauties.
They have a lot of beautiful ladies and from everything we at ILS have seen they make a serious effort to address issues such as scamming.
You might also want to check out Afro Introductions which has far more ladies than any African site we've seen. However, they are a big corporate introduction site, so be careful about scammers over there.
Meet Ghana Girls Online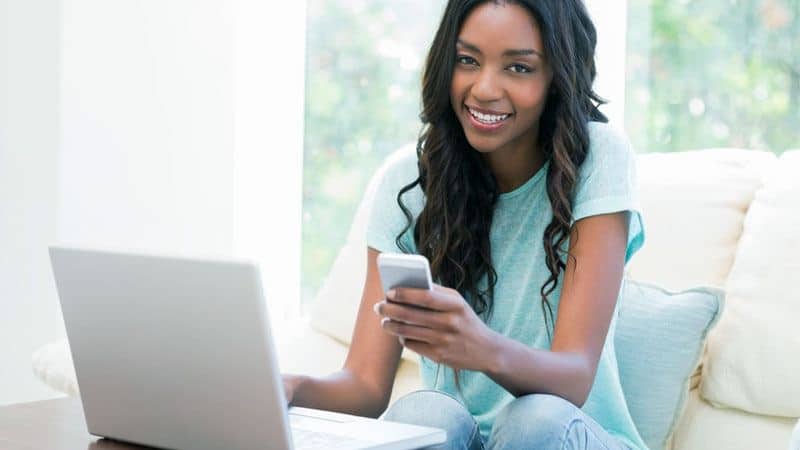 In 1957 Ghana became the first West African country to gain independence from colonial rule and it then endured several decades of unstable governments, but has recently become stable with a growing economy. In fact, by nearly all measurements Ghana is the most successful country in West Africa.
Even better Ghana girls are reputed to make outstanding wives and girlfriends. Ghana women have an important place in the local culture in part, because they are the primary producers of the cool multicolored textiles that are probably the nation's most famous export. Ghana women are expert weavers.
Ghana girls generally attend school for six years of primary education. However, the Ghana women you meet online are much more likely to be from among the educated elite and you would be an idiot if you misconstrue a Ghana girls lack of formal education with lack of intelligence.
Actually, taking that approach with any woman is the first step on a very bad trip. If you don't remember anything else from this short article, buddy, you would do well to remember that.
Ghana is a large producer of cannabis for both domestic and international consumption. And has a serious problem with crime, but all in all it's considered one of the safest of the West African countries and it's easier to travel to than many West African nations.
Lake Volta is the largest manmade lake in the world and if you visit in the winter the weather is great, especially along the Atlantic coast. There are lots of great undeveloped beaches to visit.
And while you're here, perhaps we could interest you in these Beautiful Ethiopian Women.