Single Peruvian Women Seeking Foreign Men for Dating & Marriage
Most Peruvian girls signing up to meet foreign men through international dating sites are generally from the largest city, Lima.
These women are usually well educated and cultured young women accustomed to the bright lights of Lima, which has over seven million people.
It is fairly easy to visit these beautiful Peruvian brides because there are daily flights from the United States to Lima.
If, however, you can't make it to Peru in person, or if you want to line up some dates before you go, the following are our recommendations for Peruvian dating agencies.
A Foreign Affair tops the list simply because it's one of the oldest and most hassle-free Latin dating sites online.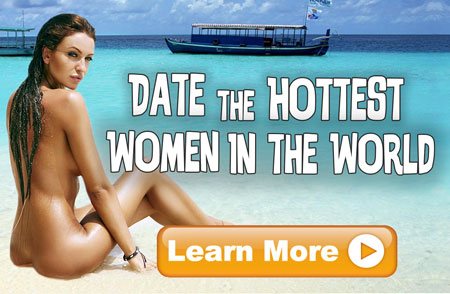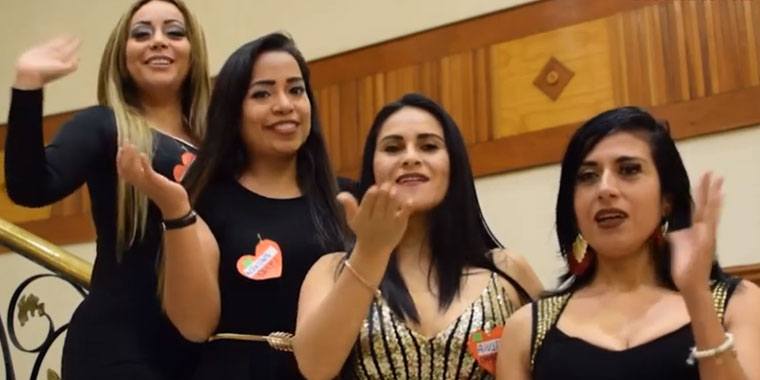 This agency tends to attract women who are serious about finding a special relationship, usually leading to marriage. So, if you are just looking for a quick fling you may want to try something like LatinAmericanCupid.
It's more of a classic dating site in the vein of Match.com, so it attracts all types of women, from those looking for serious relationships, to girls who are just curious about foreigners and want to make new friends online or find guys for casual hookups.
Speaking of Match.com, did you know that they now have a bunch of international dating sites as well as their flagship domestic site.
If you already have a Match.com membership you can use that to access their Peruvian dating site. But be warned, the site is in Spanish, so you better break out the Rosetta stone or Pimsleur CDs.
Another great agency is Amolatina, they have more hot Latin women than just about any site online, mainly because they are affiliated with hundreds of smaller agencies throughout Latin America.
This gives them access to a seemingly endless supply of hot Latin girls, from Hot Mexican babes all the way down to Beautiful Argentina girls. Just make sure you read their pricing policy because it tends to confuse some guys.
Peruvian Romance Tours
If you want to meet the most Peru girls in the shortest time possible, you may want to consider taking a Peruvian Romance Tour.
For some reason, guys seem to love the Foreign Affair tours to Lima. For more information on A Foreign Affair's Lima Romance Tour CLICK HERE.
The Benefits of Peruvian Mail Order Brides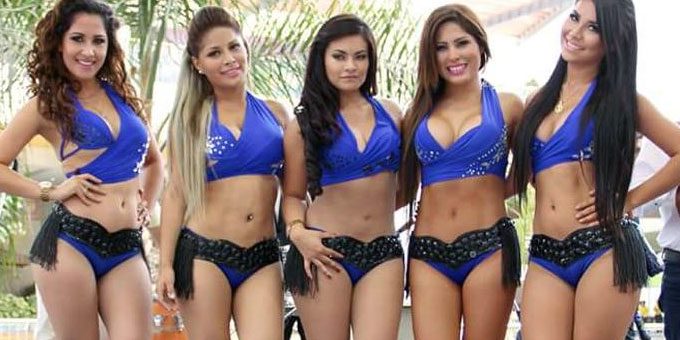 Girls from Peru are generally open-minded, cosmopolitan, energetic and fun (dancing is practically a national sport). In defiance of stereotypes, young Peruvians today maintain surprisingly modern and worldly attitudes on dating, relationships, and sex.
At the same time, however, many remain traditionalists at heart, maintaining strong values about marriage, children, and family.
If you're looking for a modern, cultured woman to start a new life and family with, Peruvian women are an excellent choice.
Peruvian Women Are Generally Cosmopolitan
Peruvian girls are surprisingly multicultural, and consequently may have an easier time adjusting to culture shock of moving to the United States or Europe.
This is largely an accident of geography. Peru is a large country, but well over half of its territory is dominated by the Andes mountains and, on the eastern border, by the Amazon rainforest.
Consequently, over half of Peru's population live in or around the port cities on Peru's Pacific coastline. Port cities the world over are hubs of travel, trade, and immigration, and all the cultural exchange that accompanies those things. Compare, for example, New Orleans to Baton Rouge, or New York City to Buffalo.
People from all over the world have been immigrating to Peru for hundreds of years, and the trend continues today. Fifteen percent of the Peruvian population are Europeans from England, France, Germany, Ireland, Italy, and Spain.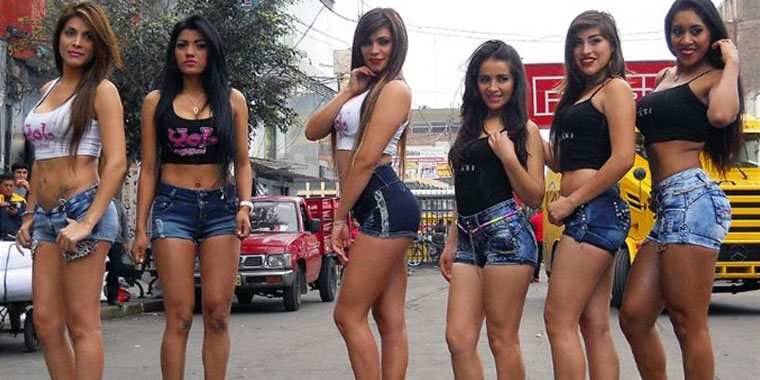 Two percent are Afro-Peruvians, and over one percent of the population are Asians from China and Japan (in the past, Peru has even had a Peruvian-born Japanese as President).
The point is that Peruvians are generally used to seeing other races and ethnicities, hearing other languages spoken, and being exposed to other cultures.
Peruvians, consequently, have the reputation of being more open-minded and tolerant of foreign people and cultures than many other countries; the multicultural population and culture of the United States and Europe, therefore, will be less foreign and less of a shock to Peruvian women.
Although it is true that Peruvian girls living in the mountainous interior may not share these traits with their costal sisters, they are also much less likely to have a broadband internet connection and be on international dating websites.
Peruvian Women Are Family-Oriented
Despite a cosmopolitan surface, Peruvians remain a very traditional people at heart. A high value is placed on family and children. Marriage follows traditional gender roles with the husband and father as the head of the household and breadwinner, and the wife as homemaker and mother.
Partially due to the influence of the Catholic church, divorce is generally viewed more as a last resort than a first response to difficulties in the marriage.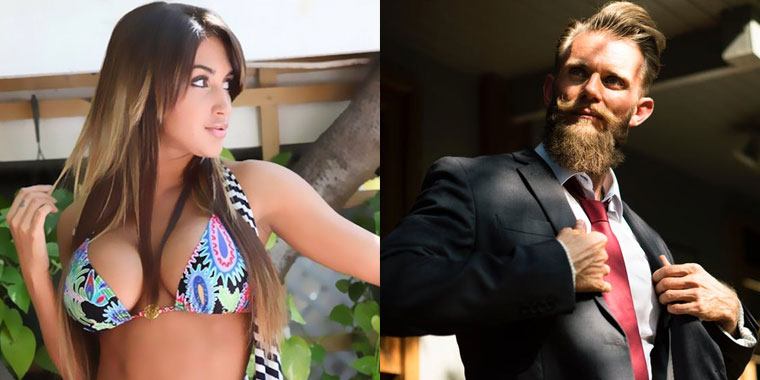 Foreign men often find their Peruvian girlfriends are dedicated to staying in their marriages for the long haul-but that they also expect their husbands to keep up their end of the bargain, and fulfill their responsibilities to her and the family.
Peruvian Women are Predominantly Christian
South and East Asia are hotspots of the international dating scene. Unfortunately, these are parts of the world with long-established religious traditions of their own: Islam, Hinduism, Buddhism, Taoism, and Shinto, just to name a few.
These religions have different rituals and values from Christianity, and in some cases (such as Shinto or Hinduism), a drastically different way of looking at the world.
Unfortunately, the larger the cultural differences are between you and your international girlfriend, the lower the chances of the relationship working out.
Peru, however, has been largely Christian for almost five hundred years. Women from Peru therefore will find they have fewer cultural differences with Americans men than girls from other parts of the international dating scenes.
Due in part to their similar religious backgrounds, American men and their Peruvian mates often find that their values are surprisingly similar for people from two different continents.
Be aware, however, that although Peru has small populations of Protestants (about 2.6% of Peruvians are Seventh-Day Adventists) and Mormons (about 1.6% of the population), the vast majority of Peru girls are Roman Catholic.
If you're religious but not too concerned about different denomination, you and your Peruvian bride should work out fine. If you're an Evangelical Protestant and your faith is important to you, then women from Peru may not be for you.
Communicating with Peruvian Women for Marriage
Well over 80% of Peruvians speak Spanish. The two remaining indigenous languages, Quechus and Aymara, are spoken mostly in the mountainous interior, where (as mentioned earlier) girls are generally unlikely to be on international dating websites.
Most young Peru brides have at least some knowledge of English. If they don't already speak English fluently, they at least have an advantage in learning the language once they move to the United States, Britain, or another English-speaking country.
In the US, Peruvian women can find Spanish-speaking communities, businesses (restaurants, carnicerias, etc.), and even radio and television channels in almost any city.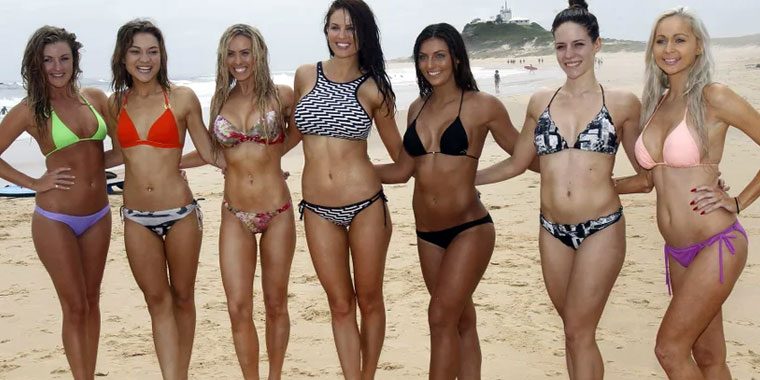 It is relatively easy for girls from Peru to find and befriend bilingual Latino Americans, who can then help Peruvain brides learn English-not to mention just making the overall cultural transition easier.
For foreign men, Spanish is one of the easiest languages in the world to learn. Although Peruvian babes may learn to speak English, it is still to your advantage to learn Spanish as well so you can communicate with her friends and family.
Peruvian Dating Tips
Peruvian women are known for being sexy and stylish. They also have the reputation for staying slim and fit. After all, when you live in a country near the equator with a massive coastline, the beach is never far away for most girls in Peru, and the bikini season is considerably longer.
Unlike some countries and cultures, young, modern Peru girls unusually have little or no reservations about dating foreigners. Show up with a bottle of Chilean or Argentinean wine, go dancing at a club, and show her a good, fun time.
Attitudes towards dating, sex, and relationships are surprisingly liberal (in the cities at least), and sex on the first few dates is not uncommon.
The girls of Peru also have the reputation, for good or ill, of being hopeless romantics, easily getting flattered, charmed… and their hearts broken. You should be aware, therefore, of some cultural pitfalls to avoid if you don't want to accidentally hurt a Peruvian girl.
Calling a Peruvian woman your girlfriend had a different meaning in Peruvian culture than in American or European. Whereas in the United States, calling someone your girlfriend merely means the two of you are dating, in Peru it implies you're in a serious, committed relationship.
Only call a Peruvian woman your girlfriend if you're serious about them.
Along the same lines, don't tell a Peruvian woman you love her unless you mean it and are serious about the relationship. Unlike in American culture, where being in love can exist separately from being in a committed relationship heading for marriage, in Peruvian culture the two are virtually the same.
Consequently, by telling a Peruvian girl you love her, you can easily be unintentionally leading her on to believe you're more serious than you might be. If the relationship fizzles, she could feel very hurt and betrayed.
If you are looking for an international woman to fall in love with, marry, and start a family with, Peruvian mail order brides are an excellent choice. If you are just looking for fun, casual dating, however, handle Peruvian ladies with care.