Lebanese Women – Hidden Dating Gems
Lebanon is a Middle Eastern country bordered by Syria, Jordan, and Israel. The country is officially known as the Lebanese Republic, but most people simply refer to it as Lebanon.
There are almost five million people living here, and the country has been in a state of political and social flux for almost forty years now.
Because there are infrequent border conflicts with Israel and Syria, you should avoid visiting the extreme North and East of the country. Avoid the Beqaa valley at all costs.
On a brighter note, Lebanon is home to many of the oldest cities in the world and was once a playground for the wealthy. The Lebanon people see today pales in comparison to the Lebanon of the 50s and 60s, which was compared to Paris or Zurich in its importance as a city of culture, wealth and fashion.
Lebanese people are also some of the most welcoming and friendly you'll meet anywhere in the world – they consider having guests to be an honor.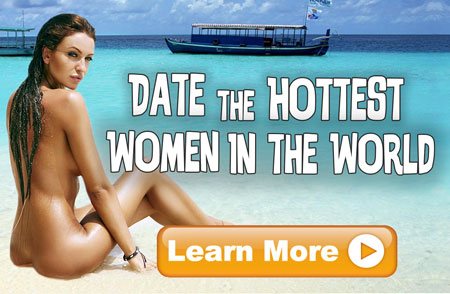 Unlike so many other countries in the region, people here do their best to respect the religious differences of others simply because so many religious groups live in the country.
Lebanese Women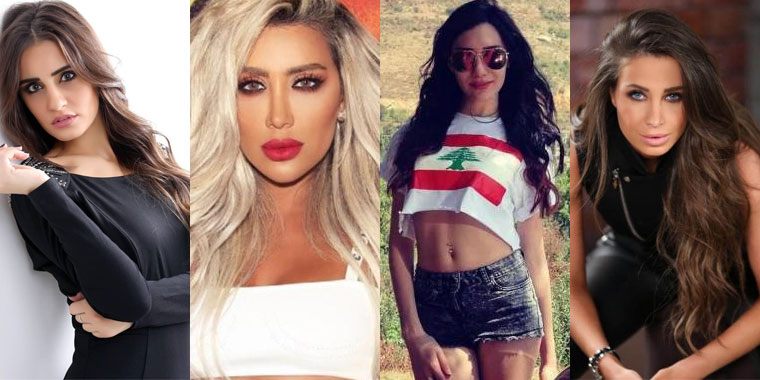 Now that you have some background on the country, it's time to get to the good stuff: Lebanese women. The Mediterranean diet of fruit, fish and fresh vegetables is visible in almost every Lebanese girl you meet – they have beautiful, olive-colored skin, with perfect complexions.
The next thing you'll notice is their amazing eyes, often a deep amber color, adding to their smoldering good looks.
Very few Lebanese girls share the goal of being as painfully thin as their Western counterparts, so expect curves in all the right places, and full lips. They're also very feminine, so what you see is what you get, and in most cases, that's an attractive young woman.
Dating A Lebanese Girl
We already mentioned that the Lebanese people are naturally friendly, and many of them are well educated too. This extends to the women here, in that they're also friendly, but the dating scene here is very different from what you might have found in other Arabic countries.
Firstly Lebanon is a country populated with an almost-even mix of Muslims and Christians, so you'll need to find out if she's a devout Muslim or not before investing time in getting to know your future girlfriend.
She'll also be very interested in what your religious beliefs are – this is very important to women here. Lebanese girls will, however, date outside their own religion – unlike in most countries where Islam is almost dominant.
Regardless of what her religious status is, she'll still be living at home with her parents when you meet her, and she'll continue to do that until the day she gets married.
There are some rare exceptions to this, but if you want to spend some time alone you'll have to rent an apartment or book a hotel room. Most young Lebanese do most of their "dating" in car parks because it's the only place they can get any privacy outside their home.
You will be expected to have hour-long telephone conversations with her, almost every night, so accept that from the beginning. Upgrade your phone plan now.
They are also habitually late for everything, so if they tell you to call for them at 7 pm that means they'll be ready for 9:30 pm. Bring a book and a lot of patience.
Where To Meet Them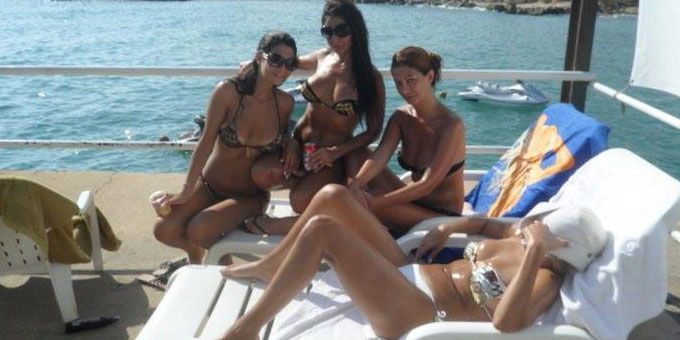 They are completely open to dating foreign men and having sex outside marriage, even though Lebanese men expect their brides to be virgins when they get married.
The solution to this is reconstructive hymen surgery to create the illusion of virginity. This is far more common than you might think – many of the women here are quite happy to have cosmetic procedures.
Lebanese women will rarely openly approach you in a social setting, even if they find you very attractive. Sometimes they'll send a third party to break the ice with you, or they'll simply add you on Facebook instead. Why Facebook?
Because it allows them to check your religion, social status, education and anything else they want to know about you before they agree to meet you. Women approaching strange men to chat to them is frowned upon here, even though Lebanon is quite a liberal country.
Shopping malls are another great place to "accidentally" meet girls. They're far less defensive when they're shopping, plus they're also away from the prying eyes, and flapping mouths, of most of their friends.
You'll probably still only get added on Facebook, but that's better than no contact at all. Lebanese women value brains just as much as they do brawn or your bank balance.
To make an impression hang out in book stores, browsing through books that look like they'd belong on the bookshelves of Stephen Hawking or Noam Chomsky.
Language Barriers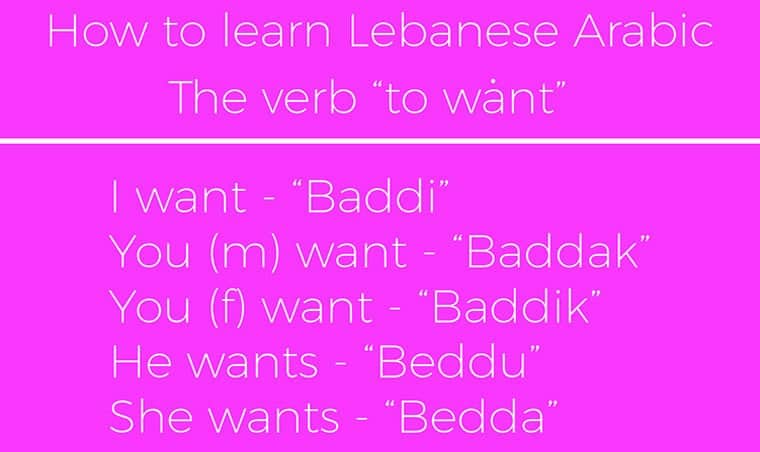 Modern Standard Arabic is the official language of Lebanon, as it is in most other countries in North Africa. Lebanon is also interesting in that most people speak and understand Modern Standard Arabic, but usually, only reply in Lebanese Arabic.
Fortunately, you will not have to learn two different versions of Arabic to date Lebanese women because English is spoken by most of the younger generation here, while their parents will speak a mixture of Arabic and French.
Getting Married
You'll have absolutely no problems if you're a Muslim and want to marry a Muslim girl living in Lebanon. If you're a non-Muslim the only safe way (for both of you) to marry a Muslim girl is to convert to Islam.
Fortunately, almost 50% of the population of Lebanon is Christians, so there are lots of non-Muslim girls to go on dates with too. A Christian Lebanese girl will have no issue with marrying a foreign man.
If you do catch the eye of a Lebanese girl she'll move from dating to being intimate, to marriage in the space of a few weeks.
Once they've decided you're going to be their husband they won't understand why you might not feel the same way or be in as much of a hurry to settle down.
Visiting Lebanon
When you start researching flights you'll probably come across a number of security warnings about the country. While it's wise to always pay attention to such warnings, we cannot stress strongly enough that the country is actually quite safe to visit.
You just need to stay away from the northern and eastern regions of it to avoid any trouble. In fact, the level of danger is equivalent to any other country in North Africa.
If you don't take stupid risks, then you'll have nothing to worry about.
Beirut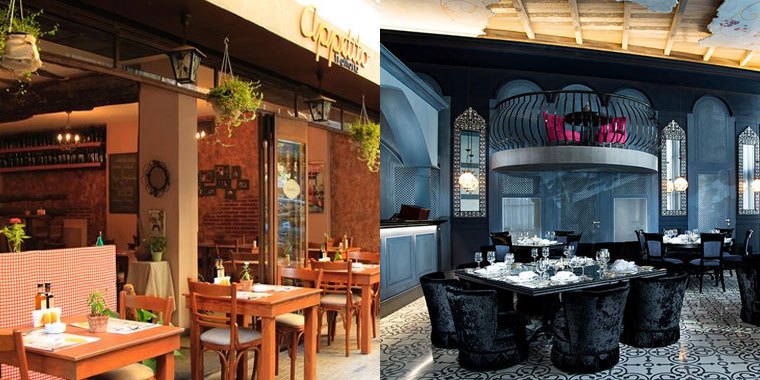 This is the capital, and also the largest city in the country too. Beirut attracted wealthy tourists and famous celebrities throughout the 60s and 70s and is still a beautiful city today.
The outdoor cafes are popular with locals and tourists alike, plus there are also lots of bars, restaurants, and nightclubs for entertainment later in the evening.
Our favorite restaurants include Appetito Trattoria and Em Sherif – both offer an unforgettable eating experience. The best nightclub in the city is White – actually, it's one of the best nightclubs in the world!
Byblos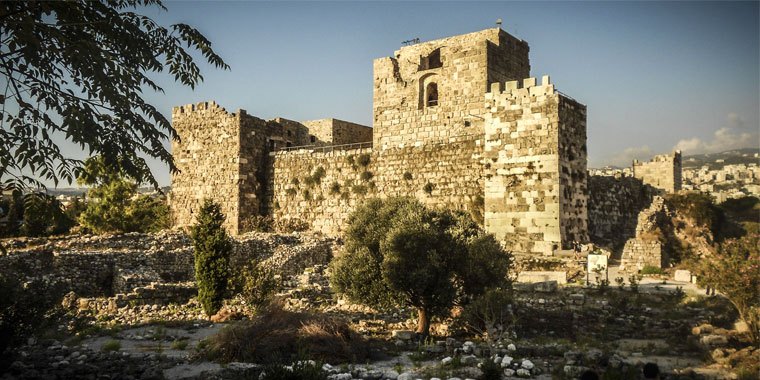 This is another city with dozens of historic sites, many of them dating back thousands of years. Tourists flock here to visit sites like St. John The Baptist Church, Byblos Castle, and to spend time at the many beaches along its coastline.
Most of the residents of Byblos are Catholic, so, combined with the nightlife here, you have lots of opportunities to get out there and date an olive-skinned Lebanese stunner.
If you like great food, and a full range of drinks, then why not check out Kami Sushi (no guesses on the menu choices here), Restaurant Malena, or the Kanater Annaya Restaurant.
Jounieh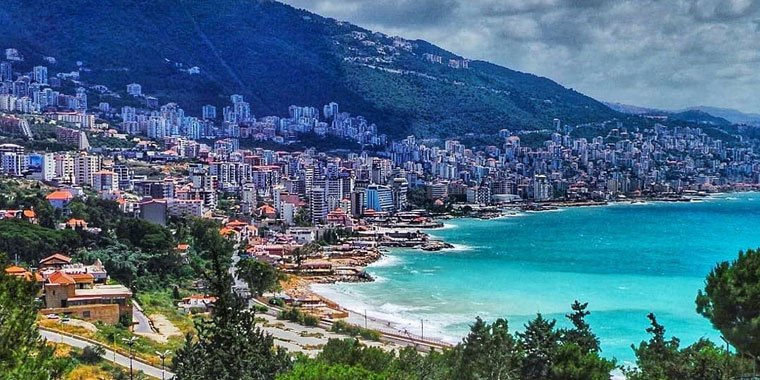 This city of 100,000 people is famous for its seaside resorts, and nightclubs so it is one of the better locations if you're dating from scratch.
The larger population also means there are roughly 50,000 Christian women living here, and at least 10,000 of those are in the 18 – 25 age range i.e. the perfect age range for romance.
The fact that Jounieh is famous for its nightlife obviously means there are lots of pubs and bars to enjoy here.
Hooligans is one of the most popular with locals and tourists alike, and the pub district is also home to other drinking holes like Maracas Tequila Bar and Tonic Café Bar.
There are dozens of fantastic restaurants to enjoy too, and our favorites are Al Phenic, Le Canoe, and Nippon Sushi and Grill. Meal prices start from around $12 per person.
Dating Venue Guide
Secular countries are always more fun to visit because the younger people there are always looking for opportunities to get out and have fun any way they can. This is such a different experience when you compare Lebanon to other countries in North Africa.
There are entire districts dedicated to bars, restaurants, and nightclubs, and there's also a booming beach party scene if you're looking for something completely different. The bars here aren't hidden away and are as eclectic and fun as anything you'd find in Europe or the United States.
The city is also famous for its rooftop and outdoor nightclubs, so you can expect to spend many of your dates enjoying yourself in an entirely new setting.
If you're tired of the "meet up-restaurant-bar drinks" type of date then you can also choose from one of the several ski slopes here. Once you've finished your day on the piste, you can take your après ski to the next level by indulging your date in an evening of wine tasting.
Money

The national currency here is the Lebanese Pound (LBP), and is accepted everywhere in the country. If you forget to pick up Lebanese pounds before you arrive there's no need for panic – the vast majority of stores, bars, and restaurants will gladly accept US dollars too.
Just be careful of the "liberal" exchange rates employed by some stores – you pay them in dollars but receive change in Lebanese pounds. So, unless you have a currency calculator ready at that point in time you're probably going to get conned.
How much money you'll need each day will depend on what standard of living you're accustomed to. You can get a hotel room for $10 per night, but it will look and feel like a $10 hotel room.
There are plenty of international chain hotels in the country, but you'll obviously pay more for the privilege of staying there. If you plan on staying in the country any more than 2 weeks, then it'll be much cheaper for you to rent an apartment.
A realistic daily budget of around US$120 is required for you to enjoy your visit – every other dollar you have above that is an added bonus. A budget of $200 per day will allow you to stay in a nice hotel, rent a car, eat in a nice restaurant, and then enjoy a few drinks.
Getting There
Please check with your local consulate or embassy for the current visa requirements to enter Lebanon. There are different processes for several different countries, and providing detail on each of these goes beyond the scope of this article.
What you can rely on is that most tourists (with the exception of people from Thailand and elsewhere in Africa) will be granted a 1-month tourist visa without any major complications.
Flights to Beirut International Airport (BEY) arrive from all over the world, including London, Paris, Rome, Warsaw, Geneva, and Frankfurt. Flights also arrive from the Middle East, the Far East, and Africa.
The largest airlines in the world operate in Lebanese airspace including British Airways, Air France, Alitalia, Turkish Airlines, Viking Airlines, and many others.
Safety Tips
Most of the Lebanese people you meet want to do nothing more than live a normal, happy life, just like the rest of us. Unfortunately, past border issues with Israel and some current border issues with Syria can make certain parts of this beautiful country a little less than safe.
Pickpockets are a common problem, so watch your bags and wallets in busier areas. Lebanese drivers are also incredibly reckless, and people on motorcycles are far worse, so watch where you're walking at all times.
Apart from that just enjoy the country, but stay well clear of any areas that look or sound like trouble.
Best Lebanese Dating Sites
We don't believe in choosing favorites when recommending countries to find a foreign girlfriend in. But, if we were choosing favorites then Lebanon would be at the top of our list of North African destinations for you to visit.
There's great nightlife, the local people are friendly, genuine and kind. Obviously, you're here to date Lebanese women, and they are everything you've come to expect from Arabic women – fiery, beautiful, loyal, passionate, driven, ambitious and family-oriented.
Lebanon is a country every single guy should visit at least once in his lifetime.