No Shortage of Hot Latvian Women Seeking Marriage!
You might be pleasantly surprised to know that Latvia has the highest ratio of women to men according to the Guinness book of records. You will be even more impressed when you see what these women look like.
It is no exaggeration to say that the old town section of Riga, the capital of Latvia, resembles a fashion runway. Not only does Latvia have more women than any other country but these women are in a word simply stunning!
The women in Latvia are not only beautiful they are also kind, friendly and curious about western visitors to their city.
If you see a woman on the streets of Riga, simply give her a smile and if she returns it, go up and say hello.
Try that in Los Angeles, New York or Miami!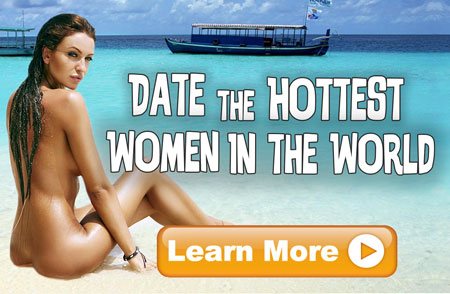 This is not a guarantee that she will want to date you of course, but there are certainly many more unpleasant ways to spend an afternoon than chatting with a model looking Latvian women in old town Riga.
Understanding Latvian Women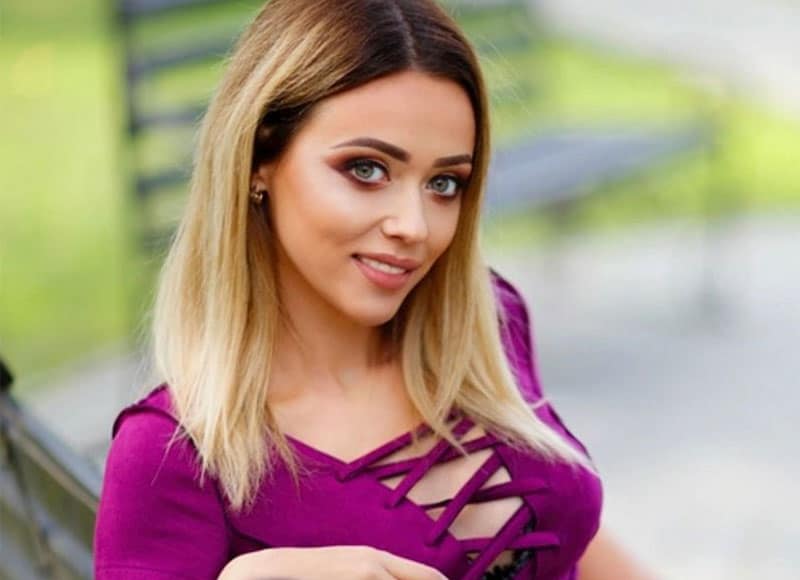 Latvian girls are from a small country on the Baltic Coast. Latvia borders Estonia to the north, Lithuania to the south, Belarus to the south-east, and Russia to the east.
The first thing you need to understand about Latvian women is that they are by no means all beauty and no brains.
Latvia, like all the countries of the in the former Soviet Union, still has a world-class education system and Latvia has a university entrance rate that puts most western countries to shame.
About 39% of Latvian girls know English, probably even more among young women.
The women in Latvia tend to be better educated than their male countrymen. So when you are talking to her you need to respect the fact that she is probably going to be more educated than you are and wise in the way of worldly matters.
If you talk down to her you are not going to get very far at all.
When you approach a Latvian woman you should smile at her and look her in the eyes. Give her a brief handshake if it is your first meeting.
Latvians are private people and do not generally discuss things of a personal nature even among friends. So if you ask her personal questions and she seems hesitant to give you a full answer you should not be put off as this is a cultural trait.
While Latvian women are very friendly they can also be quite reserved. If she seems like she is not as responsive as you would like, again this may be a matter of cultural miscommunication.
Simply treat her as a lady and continue to talk with her and she will open up to you over time.
In general, Latvians tend to be more formal around friends, family, and strangers than most people in the United States are. Americans, who tend to be more informal, can sometimes come across as abrasive to Latvians.
Just remember to maintain good manners when you are talking with your Latvian date and you will find that there are few problems.
Latvia also has the reputation of being like its neighbor Estonia to the north as being more of a Scandinavian country than a Slavic country, which apparently means that the women are more relaxed and cosmopolitan than Russian girls or Ukrainian babes.
Well, at least that's what they would like us to believe. It might actually be true since a full 63% of Latvians claim no religious affiliation, but that number is considerably lower among the women in Latvia.
Among Latvians that claim any affiliation Lutherans leads the way at 19%.
About 30% of Latvian women are actually ethnic Russians, which has caused some political problems recently. Latvia probably has a more tense relationship with Russia than any of the nations of the former Soviet Union.
There have been a whole series of disputes mostly centering on World War II history, oddly enough.
Why Should You Date and Marry Latvian Women?
With so many beautiful women around the world… why pursue Latvian brides? Let's take a look.
Latvian Women are Beautiful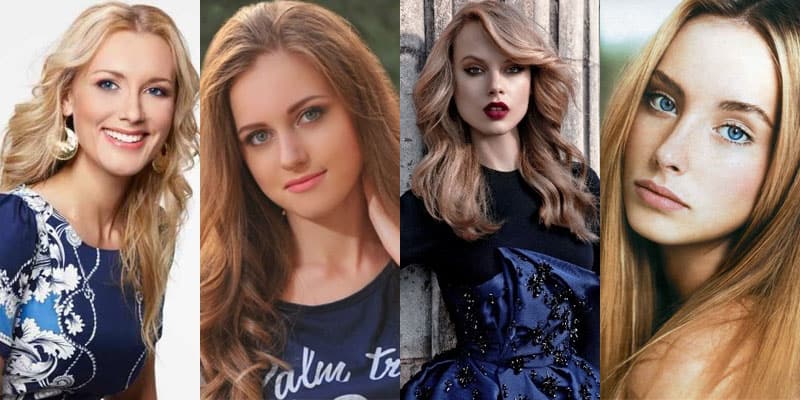 If you've always imagined yourself being with a supermodel, you're in for a treat with Latvian women. Most of them are blondes and have fair skin and blue eyes.
Some of the hottest women from Latvia have walked in Victoria's Secret shows and catwalks around the world.
Latvian women possess the perfect blend of Slavic and Scandinavian features. Also, they put a lot of time and effort into looking amazing.
If you take a Latvian woman on a date, she will dress for the occasion.
What's more, Latvian women love being active and it really shows. Most of them are tall, gorgeous, and have incredible bodies.
So, the pictures you are seeing online aren't fake. That's what they actually look like.
Latvian Girls Are Intelligent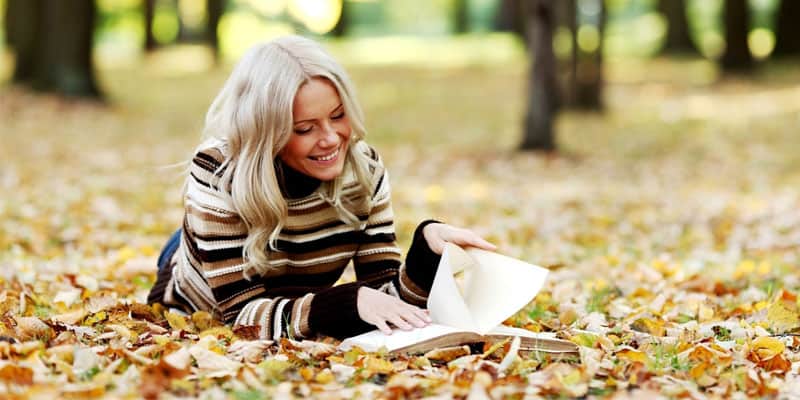 If you want to be with Latvian mail order brides, you can expect much more than just pretty faces. Over 90% of women over the age of 25 have a secondary education. What's more, Latvian women really care about their jobs and careers.
Now, they do want you to be the breadwinner and they respect traditional gender roles. But they also want to contribute to the home and many of them have high-paying jobs. Latvian brides will, however, put their family first and be stay-at-home moms, if that's what you agreed on.
They are Social
You might not have known this, but in Latvia, women outnumber men. Statistics show that in 2015, for every 100 women, there were 84.8 men.
Since there's such a shortage of men, Latvian women seeking marriage have turned to dating websites.
They love talking to foreigners and chatting with men. Also, most of them are serious about getting married and having a family.
What's more, Latvian brides are always open to relocating and moving to their husband's home country.
3 Reasons Latvian Women Want to Date Foreign Men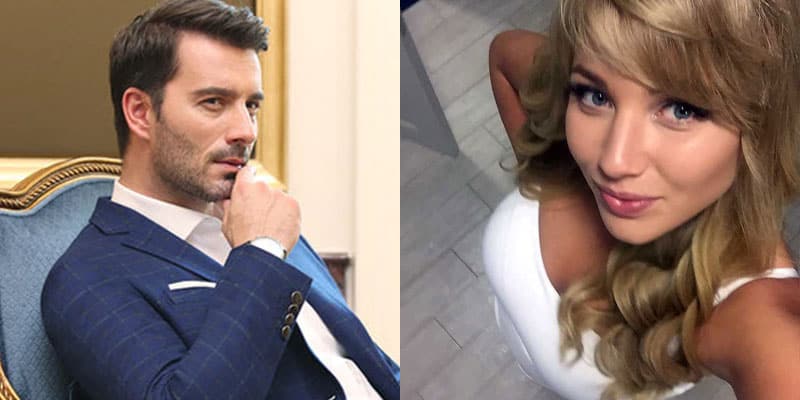 As I've mentioned, there's a huge shortage of men in Latvia. So, many single Latvian women have turned to International dating websites in hopes of finding a nice, Western man.
Shortage of Latvian Men
There are a couple of reasons for this. First, women have a much longer life expectancy compared to men in Latvia. Also, Latvian women complain that men drink too much and don't pay enough attention to them.
Opportunities
One of the biggest reasons why Latvian women seeking marriage want to marry foreigners are different opportunities. By moving to another country, they might be able to study and work. What's more, they want to travel and experience something new.
Security
Emotional and financial security is important to Latvian mail order brides. They want to feel safe in their homes and they want their husbands to provide for them. But because they're so hardworking as well, they won't nag you about your long hours at the office.
What's more, Latvian brides aren't opposed to dating older men. As I said, since they're so social, they love talking to anyone. As long as you can take care of them, they won't mind your age or the distance between you two.
Where to Meet Latvian Brides — Top 4 Dating Websites
Now that you know the why, let's talk about the where. From my experience, there are 4 dating websites that are reliable and won't scam you out of your money.
Anastasia Date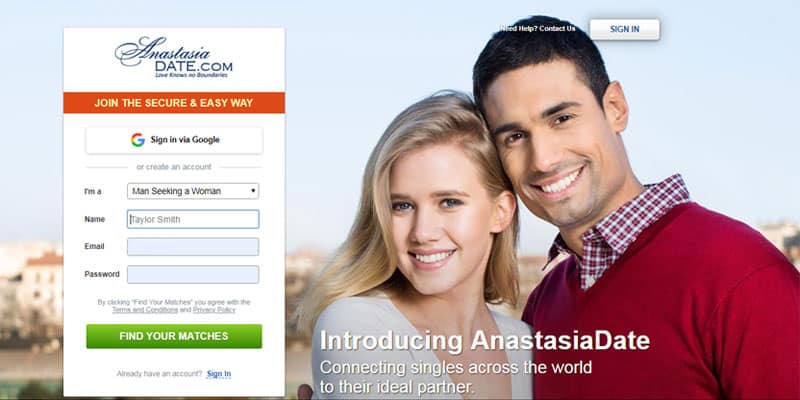 First, I wanted to talk about Anastasia Date because it's one of the biggest dating websites where you can meet Eastern European women. You can create a website profile and browse different profiles for free, but you'll have to pay to talk to the girls.
But it's much more secure compared to your run-of-the-mill dating websites. On Anastasia Date, you pay for credits with either PayPal or your credit card.
What's more, most of the profiles on AD are verified.
2. BeHappy2Day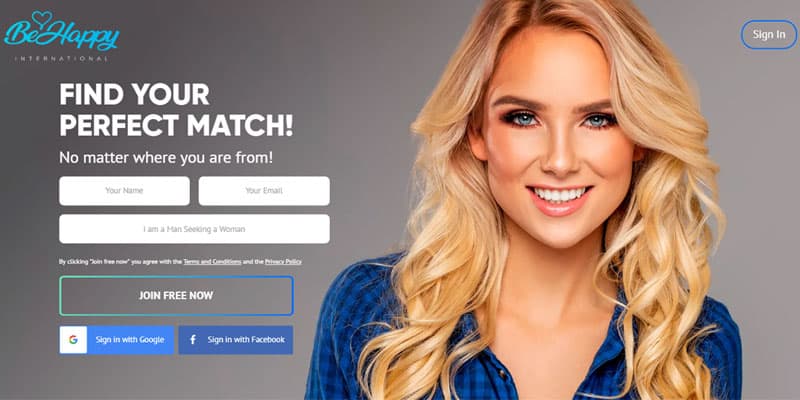 Next up, we have BeHappy2Day. On the website, you can chat with women from all over Europe and Asia. They specialize in connecting Western men with beautiful, single women.
Also, there are a couple of different ways you can talk to them. You can use the live chat, video chat, and phone call features.
They also have a cool feature where they organize a virtual wedding for you and your bride. The website is free to join and you have to pay credits to talk to the girls.
If you're interested in joining, you can follow this link for more information.
3. LoveMe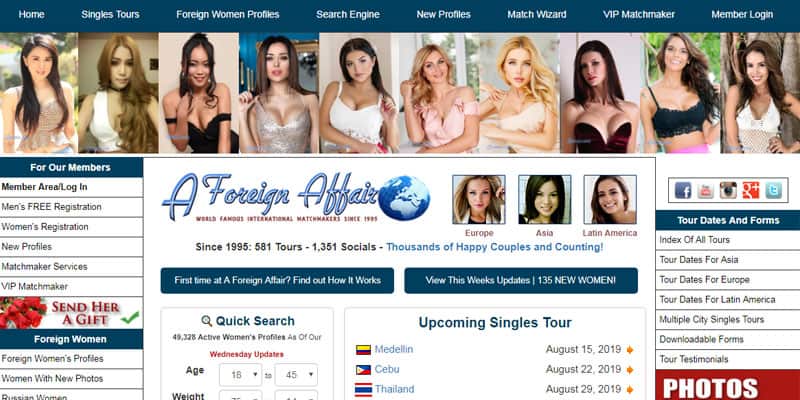 LoveMe is actually the website for the company A Foreign Affair.
Now, A Foreign Affair is one of the oldest match-making companies of its kind and they've been in the business for over 20 years. If you're looking for variety – LoveMe.com is the place to go.
You can find Latvian brides of different heights, sizes, and interests. They pretty much have something for everyone. But, I don't want to drone on about them for too long, because you can find a full review on our website.
4. Elena's Models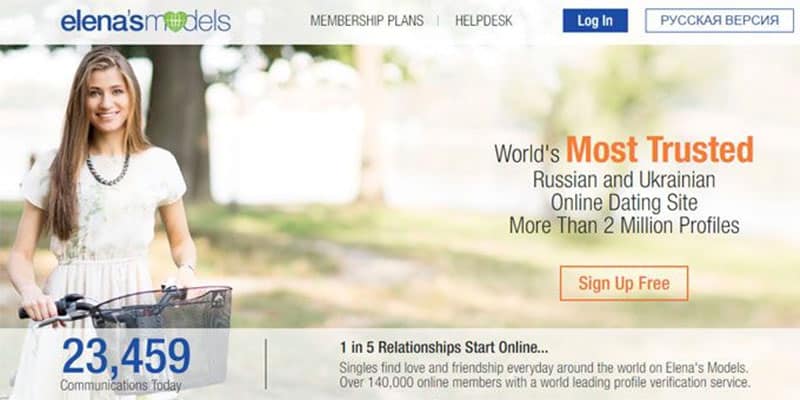 Last but not least, I wanted to mention Elena's Models. As the name implies, the website is full of hot, single girls who look like models and are waiting to make a connection.
Elena Petrova, the CEO of Elena's Models, works hard to make sure there aren't any scammers on her website.
What's more, they offer an amazing range of services, and there are so many profiles to choose from. If you're still on the fence, you can check the review on our website to find more information.
Dating Latvian Women — Everything You Need to Know
Let's say you've visited some of these websites and you've found your perfect Latvian bride — what now? What can you expect when meeting and dating women from Latvia?
Well, I'm about to share some tips and tricks on how to make your Latvian mail order brides fall in love with you.
Show Interest In Your Latvian Date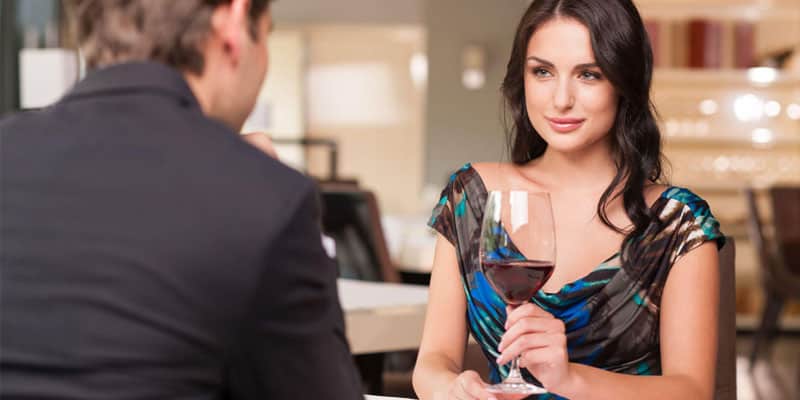 Scoring a date with your hot Latvian lady is just the start. If you want to break the ice on the first date, ask her a lot of questions. You can ask her about her country and heritage. Latvian women love talking about that, and it will show her that you care.
What's more, if you read up on a couple of facts on Latvia beforehand, you're going to seriously impress her. But, make sure to keep the conversation light during your first couple of dates.
Latvian women can be closed off and don't want to answer personal questions until they feel comfortable with you.
Compliment Her
As I already mentioned, Latvian women love dressing up and looking great for their men. So, you should start the date by paying her a few compliments on her looks.
But, don't just tell her that she's beautiful, because she probably already knows that.
Instead, try giving her compliments on her outfit or hairdo. By doing so, you can score some extra points with her and she'll really appreciate it.
Dress To Impress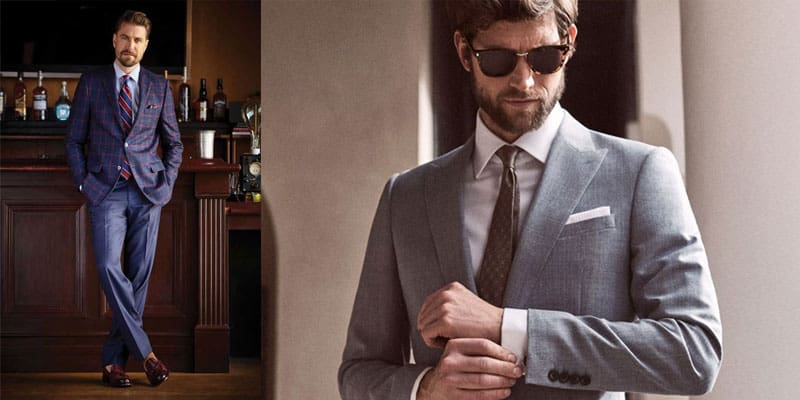 Another important consideration when dating a woman from Latvia is your clothes.
If your taste in clothing tends more towards shorts and flip flops and you are not planning on changing then you may want to consider a country like the Philippines where this will be less of an impediment to finding a quality international girlfriend or wife.
Simply by walking around the old town area of Riga you will see that Latvians and the women, in particular, like to dress up. If you want to meet and attract one of these beauties then you need to do the same.
Think blazer, good quality slacks, a nice button-up shirt, and leather shoes.
Make sure that your hair is neatly cut and that you are clean-shaven.
For some of you, this may mean having to make a few changes to your wardrobe but I think you will find that it is worth it if it means having a supermodel type hanging off your arm.
So, in general, you want to be a little more traditional and formal in both your approach and your appearance.
Spend a little more on your clothes than you normally would and make sure that you are presenting yourself at your best.
Avoid Excessive Drinking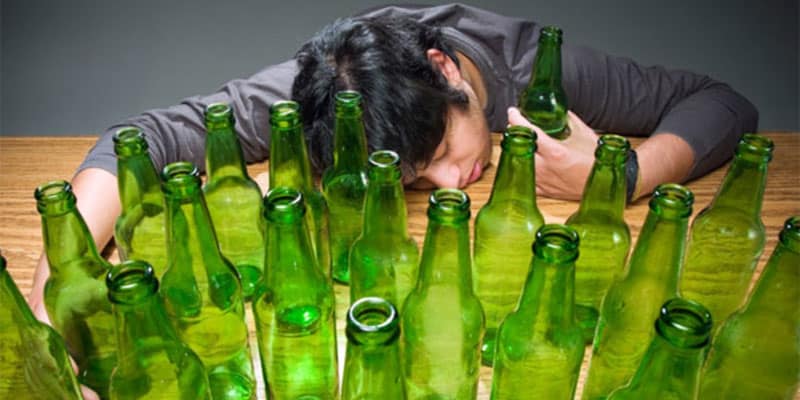 Also, while we're on the topic of what to avoid on the date – try not to drink too much. Since the alcoholism rates are so high for Latvian men, the women there tend to avoid men who drink a lot.
Watch Your Manners
Watch your manners when you are talking to your potential Latvian bride.
The basics of acting like a gentleman are the same in Latvia as it is in the rest of the world. Open the door for her before entering a room, pull out her chair, and stand when she enters the room.
This may seem a little stiff if you are not used to it but your behavior will be appreciated.
Traveling to Latvia
Now, the first thing you should know about traveling to Latvia is that you need a visa to enter the country. From my experience, getting a visa isn't that difficult, as long as you have the necessary documentation.
If you want to find out what you'll need for a Latvian Tourist/Visitor Visa, you can check out this link for more information.
How to Get to Latvia
If you've gone through the entire process and now have a visa, the question is, how do you get there? Well, there are a couple of ways you can go about it.
The easiest way to get to Latvia is by airplane, especially if you live in the States. What's great about Latvia, is that it has several airports and the flights are pretty cheap.
For example, you can go from LAX to Riga for around $750 if you book a month in advance.
Now, it's even cheaper if you're starting your journey from JFK in New York. A roundtrip will set you back $660 and it lasts around 12 hours.
Also, if you live in Europe, flying to Riga is a piece of cake.
There are plenty of direct flights no matter where you're starting from. But, I would still recommend booking your flight at least a couple of weeks in advance to get a better price.
Where to Go in Latvia — The Best Cities to Find Your Latvian Bride
Riga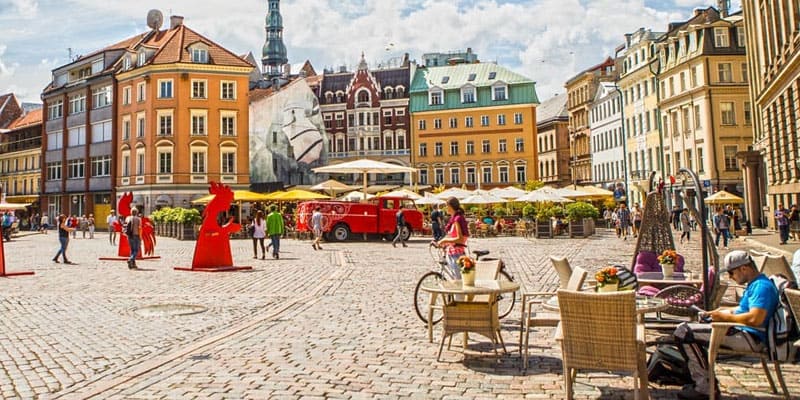 The first place you're going to need to visit is Riga, the capital. Not only is it the largest city in Latvia, but it's also famous for its night scene. But, there are a couple of things to watch out for, such as rip off bars.
One of the advantages of courting Latvian brides instead of a girl from Lithuania or Estonia is that Riga, the capital of Latvia, is the largest city in the Baltic States.
It has a good international airport and it is not at all hard to book a decent flight into the city.
Also, Riga has the reputation as a great tourist destination full of a lot of medieval buildings, historic sites, and lots of bars, and since it is a member of the European Union it is relatively easy to obtain a visa to meet Latvian singles.
In fact, Riga has earned a largely unwanted reputation as one of the best cheap party towns in Europe. Apparently, lots of Brits travel there for bachelor parties, drink way too much, and behave badly.
In fact, there was a small diplomatic row between Latvia and the United Kingdom over the issue. An August 2009 article in the British newspaper the Telegraph explained that…
A major sore point has been (British) tourists who urinate on central Riga's imposing Freedom Monument, a symbol of Latvia's struggle against centuries of foreign domination.
Now that is funny!
However, for you, the point is that Riga is a great party town with lots and lots of hot Latvian girls.
So, a Latvian bride might be the right choice for you and you could certainly have a great time partying there, but please, just don't embarrass yourself or your countrymen while you're there! And watch out for the rip off bars.
If you want to read about what Riga is really like, you can check out our Single Man's Travel guide for more information.
Riga Date Ideas
If you are taking your new Latvian lady out on a date I would recommend a stroll around the old town of Riga. There are many different historic buildings and monuments for you to look at.
You can also spend time in one of the cafes and discuss some of the things that you have seen. Allow her to act as a tour guide as she takes you around this historic city.
When you are at the cafe remember that it is considered normal for the man to pay for the meal. Even though Latvian women tend to be better educated than their male counterparts the culture of the country is still traditional and men are meant to be the main breadwinners.
This is not her trying to take advantage of you but just the way that things are done.
If you want to purchase her a gift I would recommend getting something small but tasteful like a piece of jewelry.
You do not need to try and buy her love but she will appreciate this small gesture and show that you are committed to moving the relationship forward when you return to your home country.
Daugavpils
Next up is the second-largest city, Daugavpils. It's a city with a long and fascinating history, and it's not something you should miss. The biggest Latvian university is located in Daugavpils, so the city is crawling with young, hot college students.
Liepaja
Liepaja is the smallest of the three cities, but it could still be a potential goldmine for Latvian brides. If you manage to score a date with a girl from Liepaja, make sure to ask her about the town's history. You'll break the ice, and she'll feel more comfortable with you.
Alternatives to Latvian Brides
If I haven't managed to convince you how great Latvian brides are, and you want to explore other options — stay tuned. I'm about to show you my top three countries to find mail order brides in.
Lithuania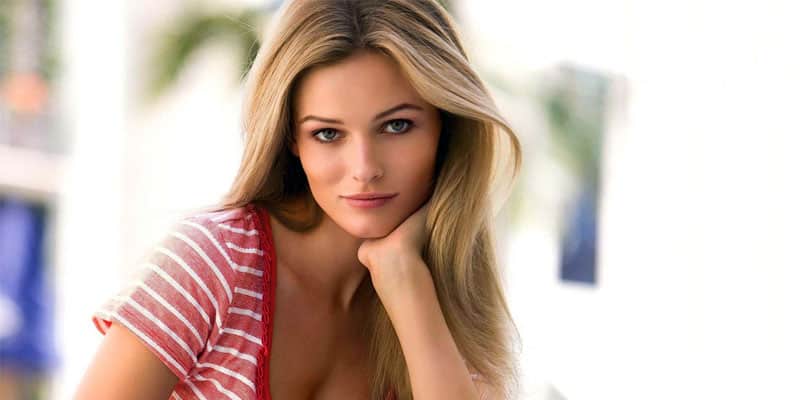 If Latvia isn't the place for you, what about Lithuania? The two countries are right next to each other and the women there are beautiful. Not only that, but most of them speak fluent English and are open to dating foreigners.
Venezuela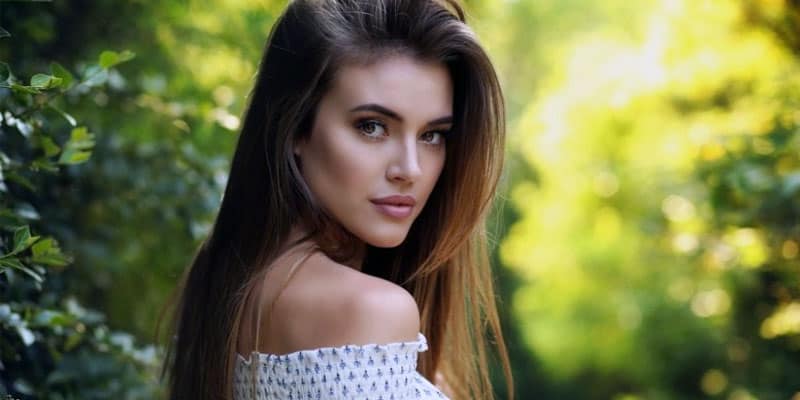 On the other hand, if you're looking to meet more exotic women, you should explore Venezuela. Venezuela has some of the most beautiful and sexiest women in the world.
If you want to learn more about Venezuelan brides, you can check out this link for more information.
China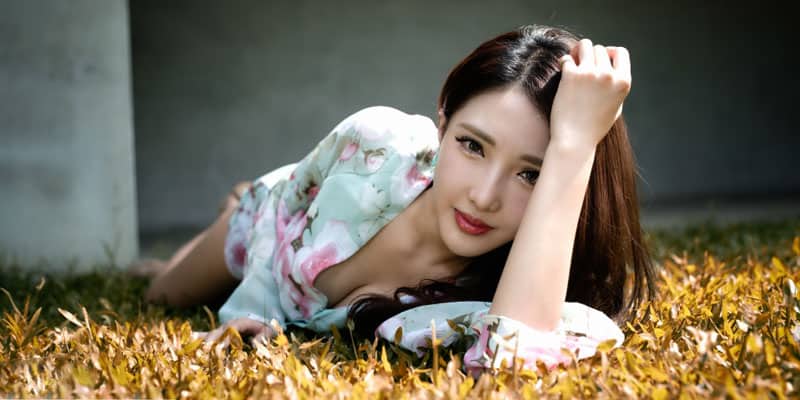 Last but not least, we have China. Chinese brides are soft-spoken, beautiful, and conservative. If you're looking for someone to settle down with and have a quiet life with, you should look into finding Chinese women seeking marriage.
Bottom Line
That is all I have on the topic of meeting, dating, and marrying Latvian brides.
Women from Latvia are a perfect combination of smart and beautiful. They are always open to meeting new people and exploring different relationships. If you haven't yet, sign up for a dating website, and start looking for your perfect Latvian bride right now.