A Single Man's Guide To Dating In The United Arab Emirates
In case you were wondering the "United" in United Arab Emirates is because the country is actually made up of several sheikdoms (or Emirates), each of which has its own king.
The capital is Abu Dhabi, and you'll be familiar with the UAE without realizing it because it's home to the Burj Khalifa and Burj Al Arabe – the tallest buildings on the planet.
The wealth of the Emirates comes from having some of the largest oil and natural gas reserves in the world, which has brought a lot of overseas revenue to the country.
There are 9 million people living in the UAE, but Emiratis are actually the minority in their own country – 80% of the population is made up of foreign nationals who moved here to take advantage of the thousands of available jobs.
This means your dating opportunities are doubled because you can choose from hundreds of thousands of women from all over the world who live here, and also from the mocha-skinned Emirati women who are usually eager to date Western men.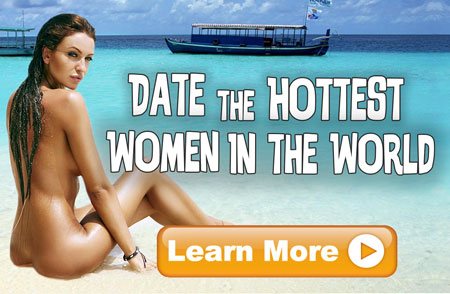 Emirati Girls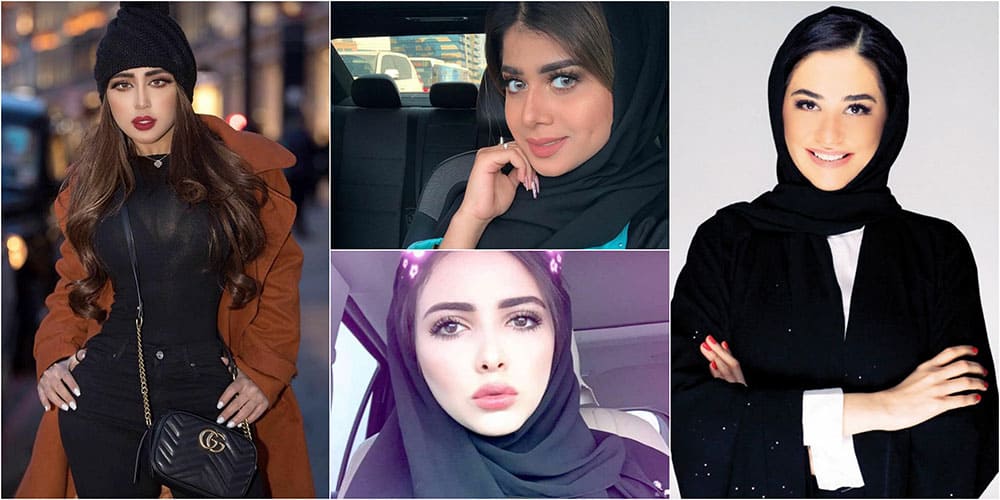 When it comes to dating in the UAE you have the choice of dating either local girls or one of the many migrant workers or businesswomen who have made their home here.
Most foreigners who live here don't do so for any more than about five years, so it's unlikely you'll meet a Swiss, French or American girl who wants to make her home in the Emirates.
That's not always a bad thing though, because at worst you can hook up with a non-national during your visit.
Remember that sex outside of marriage is illegal under Islamic law and can get a Muslim girl into serious trouble. That's not to say that native women aren't interested in meeting you, but you need to be discrete about how you do that.
Public displays of affection are a no-no, so kissing or holding hands in public is best avoided. You should only be intimate behind closed doors in your own apartment or hotel.
Don't even risk kissing in the back of a taxi – there have been several cases of foreigners being arrested and imprisoned for nothing more than kissing in public.
Emirati women are perfect examples of the natural beauty which seems effortless for so many Arab women. Flowing dark hair, sultry eyes, perfect complexions, and full lips are all the hallmarks of an Arabian beauty.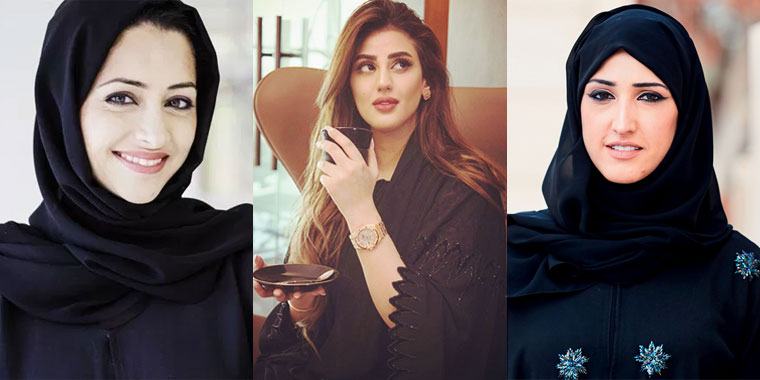 Arab women are also naturally curvaceous, so you won't need to worry about whether or not your future girlfriend has had implants or cosmetic surgery to enhance her figure.
Plus, the hijab adds to the mystery of what might lie underneath – less is more in Islam, and it does add to the intrigue of what that pretty young Emirati actually looks like without her hijab.
But the Emirates is literally crammed full of beautiful women, so there are plenty of opportunities for the single guys to get out there and make some female friends.
Regardless of whether you're dating a dusky Emirati or a foreign national living here, they'll expect you to have a car.
Everyone in the UAE drives, so if you want to be taken seriously by women here you'll need to rent a car for your trip here, but we have some safety notes for you later on – driving in the UAE can be an "experience".
You can also expect to pick up the bill for meals and drinks when you're out on dates – Emirati women don't split bills with anyone. That's not something that changes with time either, at least not unless she's willing to live in a different country with you.
DO NOT pester local women unless you like visiting prison cells on a regular basis. If she's an Emirati then let her make the first move, and even then be very subtle and very discreet about what goes on between you.
There are plenty of places you can go on a date that are free of watchful eyes, but never assume you have complete privacy.
It's almost never the case – even hotel staff have been known to call the police if they think anything "weird" is going on in a hotel room or apartment.
Remember that sex outside marriage, and living together, are both illegal in the UAE, as is getting pregnant outside marriage.
Hooking up with foreign nationals is fine, but you need to be careful about how you approach women in the Emirates, especially native women.
They are some of the most liberal women in the Muslim world, and they enjoy dating foreign men, but there are still basic rules you both need to follow.
There's also the serious risk that you might mistake a prostitute for a casually dressed Emirate woman. If that happens, apologize and be somewhere else as quickly as you can.
Language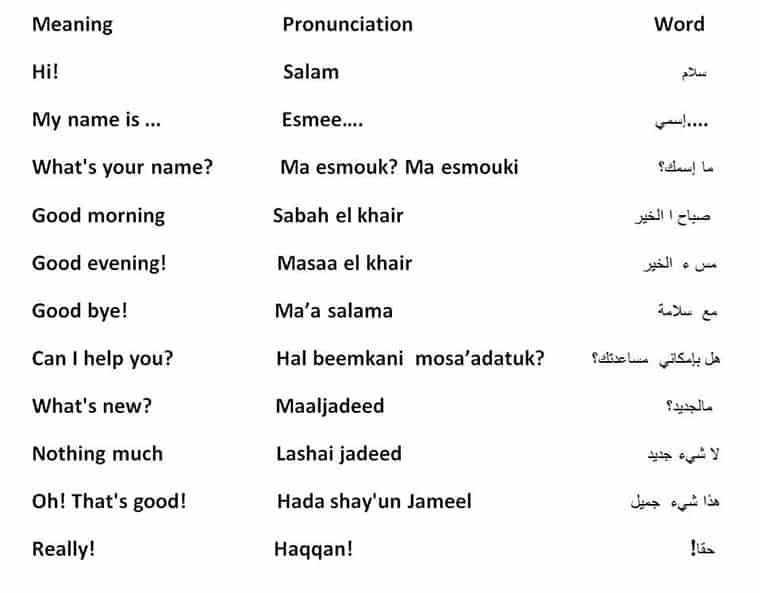 The Emirates is unique in all the countries in the Middle East because there are more non-nationals living here than Emirati. Arabic is the official language of the UAE, but English is still the international language of commerce.
As a guy visiting the UAE this means you can expect the majority of people to speak English, so there's no need for you to take lessons in Arabic.
Marrying
Muslim Emiratis are unlikely to marry a foreign man while still residing there. It's against Sharia Law, so it is absolutely forbidden (haraam) for them. The more conservative Muslims view it the same way they view adultery or murder i.e. it's a big deal to them.
Emirati will approve of their daughter marrying a foreigner, so long as he can provide for her, and he will also need to convert to Islam.
There are no other choices here unless you can convince the girl to elope with you and leave her entire family behind forever. That happens very, very rarely in the UAE.
Money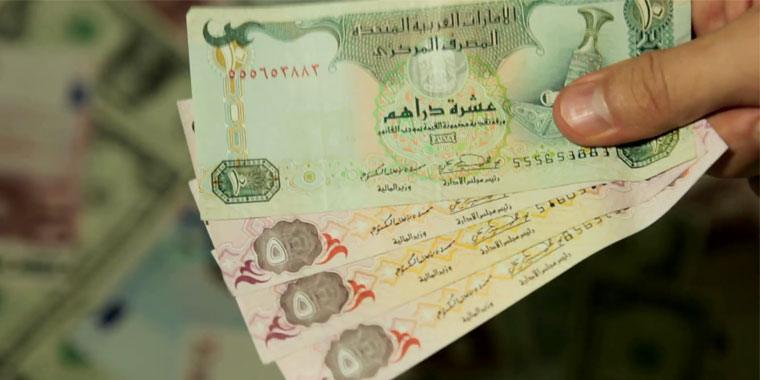 The currency of the UAE is the Emirati Dirham (AED). There are plenty of ATMs in every city of the Emirates, and they do accept most major credit cards.
Debit cards can be problematic anywhere except in major stores, but try to avoid using a debit card if possible. There's almost no crime here, so you can carry cash with you if you wish.
Again only ever carry as much cash as you'll actually need.
If you're wondering what your daily budget should be, it will depend on what your financial resources are. If you only have a budget of $50 per day you'll manage by sleeping in the few hostels available and eating at smaller restaurants.
$50 per day doesn't leave you much wiggle room for entertaining the woman of your dreams however, so you'll need to manage your expectations there.
If you have $100 per day to play with, then you can afford a reasonable hotel and far better restaurants. You'll still need to avoid the popular bars though – $100 won't last very long in any of them.
In fact, $100 is what some Emirati offer barmen as a tip.
The UAE is an affluent country, so guys with more cash in their pockets, or on their cards, tend to blend right in more readily. A budget of $500+ per day means you can afford the 7-star hotels here, and anything else your heart desires.
Even if you spent $5,000 per day here nobody would notice – this is a home to multi-billionaires, so you'll find it hard to shock anyone unless you're handing over a few million Euros, Dollars or Pounds for no apparent reason.
Your Emirates Date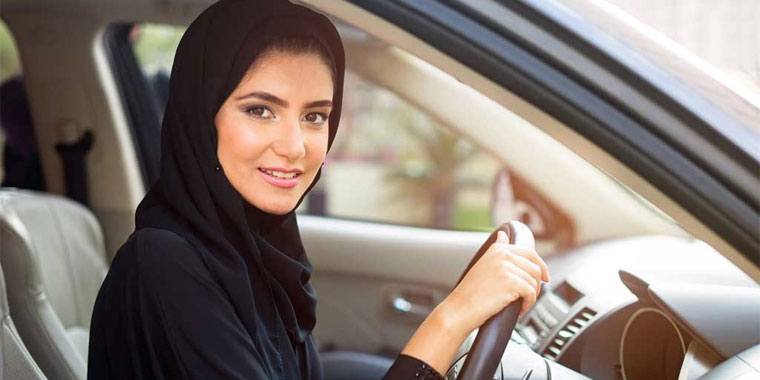 Not being able to drink alcohol in certain parts of the country might force you to be a bit more creative with your dating, which is actually a good thing. Far too many men rely on the clichéd "bar date" for every first date with a woman.
So, instead you might take a time out on the beach together, or visit one of the city-sized malls in Dubai or Abu Dhabi – you can lose an entire day in one of these, and still not see everything. If you can think of nothing else to do then why not head to the indoor ski slopes in Dubai, Abu Dhabi or Ras Al Khaimah.
You won't believe how big these ski slopes are until you're inside them. They're also built inside one of the many gargantuan malls in the UAE, so you can fit in a spot of shopping après ski.
Oh, and check out the cruises on Khalid Lagoon – it's very old-fashioned but utterly romantic.
Major Cities
Here's a quick breakdown of the biggest cities in the UAE, and some of the key attractions of each for a single guy coming to the country.
Dubai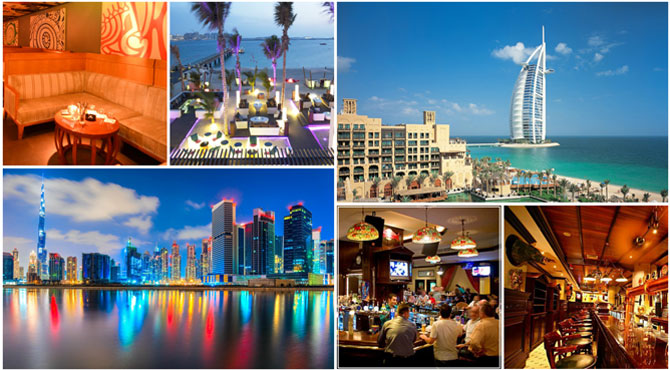 This is the home of the Burj Al Arab and the Burj Khalifa – the tallest buildings in the world. If you're looking for Dubai's nightlife then take a walk down to Jumeirah Beach because the best nightclubs in the city are located here.
Some bars and clubs to visit include the Cyclone Club, Ku-Bu, Boston Bar and Jetty Lounge, although there are dozens of others.
Cheaper bars are usually home to women who are interested in selling you a date, so bear that in mind if you think your seduction techniques are working a little too well.
Abu Dhabi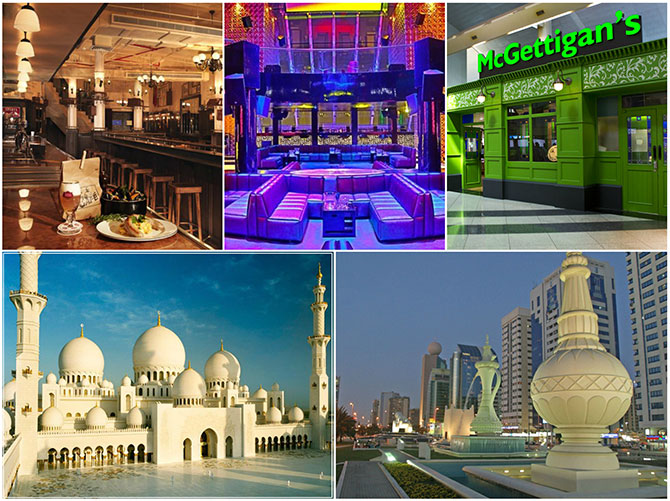 This is the capital of the UAE and features some amazing pieces of architecture, including a Mosque capable of holding 41,000 people.
There are lots of bars in the city worth visiting, but our favorites are McGettigans for its atmosphere and entertainment, People by Crystal for the best live music in the city, and Belgian Cafe for being a great sports bar, and the home of retro 90s music for homesick foreigners.
Sharjah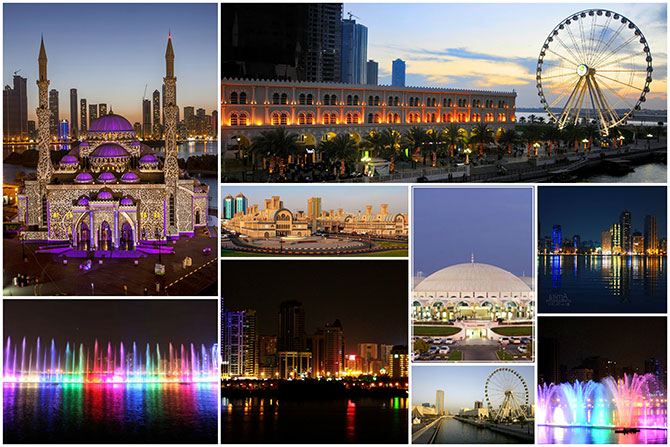 This is one of the largest Sheikdoms by landmass in the UAE and is also the Arab Capital of Culture, so there are dozens of historic sights to take in. Alcohol consumption was banned here in 1985. If you have a personal alcohol license you'll be permitted to drink, but visitors to the country rarely have these.
Sharjah is purely a sightseeing location and is also one of the most conservative Emirates, so be extra careful how you go about dating while you're here.
Getting There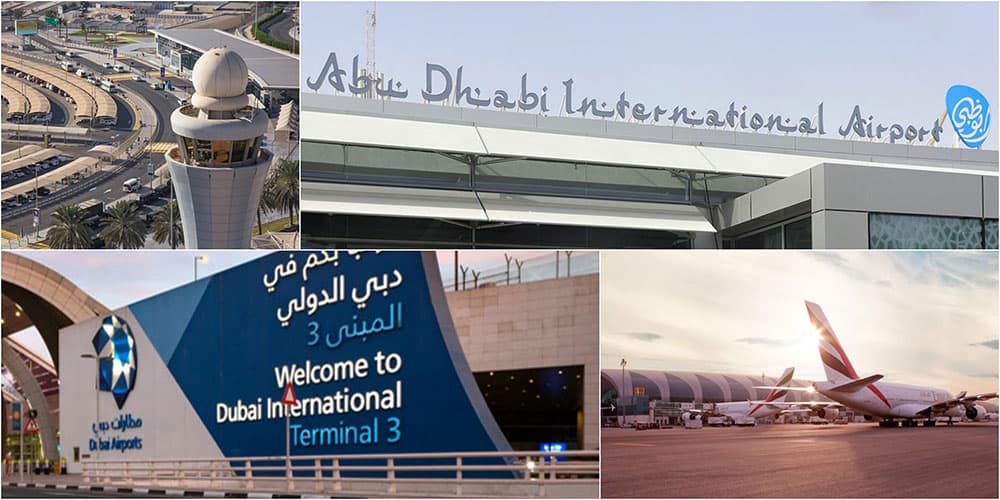 The main airports here are Dubai International and Abu Dhabi International, both of which serve a growing number of international flights from New York, London, Hong Kong, Paris, Zurich, Los Angeles, Seattle and throughout Europe.
Your passport must be valid for 6 months from the day of your arrival, and that's the easy part of the process. The additional entry requirements for the UAE are complex, and constantly change, so you need to check with your local embassy to see what the current rules are.
Israeli citizens are not allowed to visit the UAE for any reason, plus you also must not bring pork-based products, any kind of pornography, or products manufactured in Israel, across the border of the United Arab Emirates.
Generally speaking, you can get a 30-day tourist visa, or a visa for up to 90 days, without having to endure too much paperwork.
Safety Tips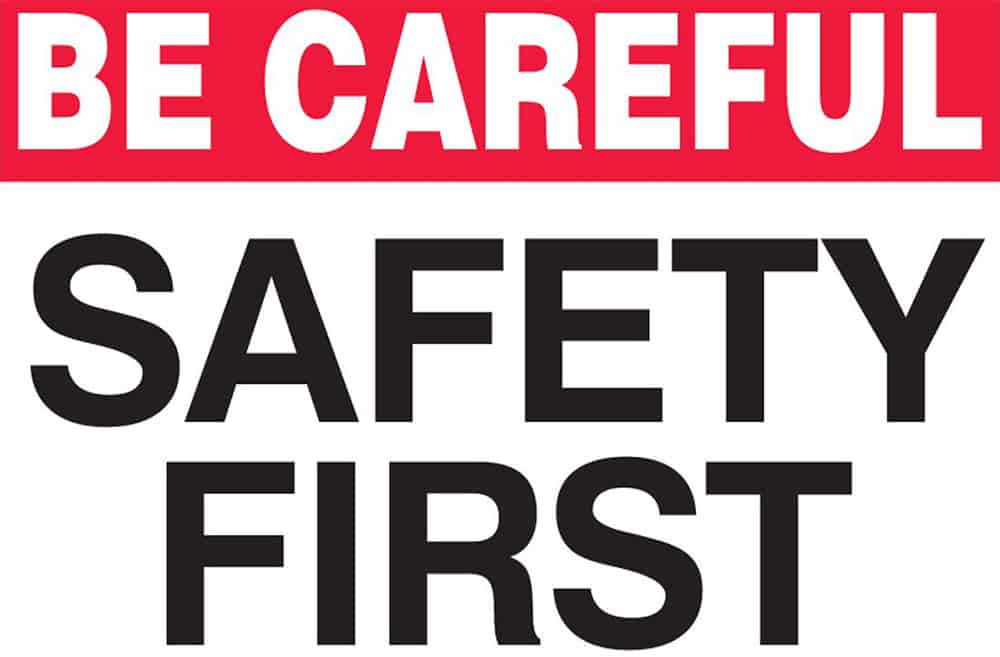 There is almost no crime in the United Aram Emirates, basically because they have severe punishment for criminals. The issue is that you might not even be aware that you're breaking the law in many cases.
For example, codeine is viewed as a narcotic in the UAE, even though it's readily available elsewhere in the world as a common painkiller.
If you are taking painkillers for any reason please make sure you have your prescription with you at all times, just in case the police ask any questions.
What you really need to watch out for is how people drive here – it's absolute madness. This makes driving on the roads, or even trying to cross the road, a daily adventure.
Fatal automobile accidents are very common, so please drive carefully while here.
Oh and flipping somebody the bird here is enough to get you arrested too. Yes. Seriously.
A visit to the United Arab Emirates exposes you to a whole new level of dating. Not only can you mingle with single Emirati women, but you also have a smorgasbord of non-national women from every corner of the world to date too.
Stunning women, breathtaking views, world-class entertainment, and almost no crime makes the UAE one of the best places in the world to visit.
Emirati women are loyal, proud, bright and ambitious. If you want a woman who's the perfect combination of brains and beauty then you should start booking your tickets today.