Kazakh Mail Order Brides – Sexy, Modern Muslim Girls
Kazakh girls are some of the hottest mail order brides online these days perhaps because they come from one of the largest, most diverse countries in the world, one that most people barely know exists, Kazakhstan.
This is a country where Eastern beauty and Asian allure meet. Well, it's more of a collision really, but this is a clash of ethnicities that had the side effect of producing truly exceptional women.
Kazak mail order brides are different – perhaps the most diverse group of women anywhere. There are tall blondes, with family roots in Russia. There are women of Chinese, Arab, and, of course, an array of Central Asian ethnicies, from Kazakh and an Tajik to Kurd.
Unless you've been living off the grid for a decade or so, you'll have seen the antics of Borat (played by Sacha Baron Cohen) embarrass himself all over the world.
Borat put Kazakhstan on the map, but Kazakhs hate the way he portrayed their country. So, never, ever, ever joke about Borat if you are trying to get to know locals, particularly women.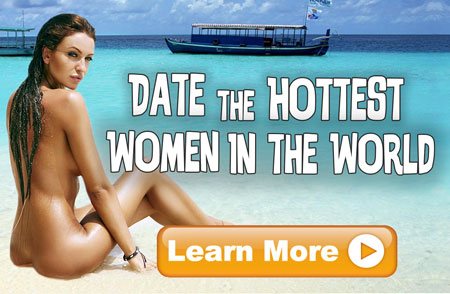 Mail order brides are always a little nervous about meeting a foreign man. Yes, they want to get married, but save the edgy comedy for much deeper in the relationship – like thirty years deeper.
The thing is though that Kazakhstan is a country that does literally exists outside the "modern" world. It's not technologically backwards by any means, but visiting here is more of an adventure than getting off a plane in Warsaw and going clubbing, for example. That makes getting to know the Kazakh women more of a challenge.
Kazak Mail Order Brides – Escaping Traditions
Kazak brides who sign up to meet foreign men are to some extent trying to escape their family traditions.
One of the biggest and most objectionable traditions for many young Kazak women is the rebirth of the tradition of bride kidnapping.  Yes, in many rural parts of Kazakhstan it has become fairly common for poor young men who want to get married to kidnap a woman from another area. 
Bride kidnapping is an old tradition, but it was crushed out of existence for seventy-five years by the Soviet Union. As an international think tank explained the collapse of the Soviet Union in 1992 led to numerous changes in the status of Kazakh women:
Women who once benefited from policies that guaranteed education, employment, daycare, and medical care are now faced with a situation where unemployment is rampant, daycare is nonexistent, and higher education and health care are no longer affordable. Furthermore, Marxist ideals that promoted gender equality are being replaced with new nationalist ideals that emphasize more "traditional" gender roles.
So, in the last thirty years this horrific "tradition" has come back into vogue. But the women being kidnapped are not the simple peasant girls from a hundred years ago who would have sort have expected this treatment.
They are educated women, many of Russian, Ukrainian, and even German descent.  The country is only about 67% ethnic Kazakhh.  So, for these women being bridenapped is doubly horrifying, and often completely unexpected, because many of these women are already in long term relationships or not even looking to get married.
So, you can see why these women want to meet a nice guy from San Diego, Sydney, or even Detroit.
Kazakh Mail Order Brides – What Are They Like?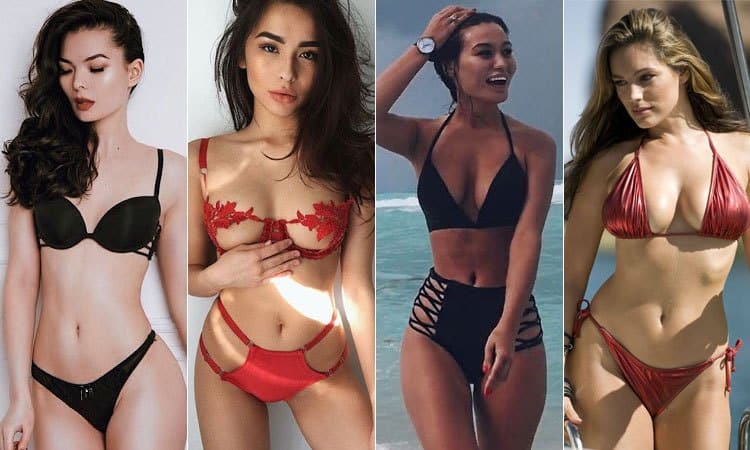 Women here don't believe in mind games, but she'll refuse your first few dozen attempts at kissing her. Literally dozens of attempts. Usually, these women want to get married. They are not just looking for a "long term" relationships like some Ivy League educated woman from the Lower East Side. They want a man with the guts to put a ring on it.
She's kind of playing hard to get, but she's also testing your self-confidence. Basically, if she's still sitting beside you after the first attempt at a kiss, then she's into you.
But if you storm off because she turned down your Pepé Le Pew moves she'll be a mixture of confused and disappointed. When she does eventually return the kiss, then you'll realize it was worth all the effort.
Women here generally expect the man to lead things in the relationship, but to respect her opinion when she gives one. Or, what most of us would call a normal relationship these days.
Something really unique about Kazakh girls is that they're really, really low maintenance. They demand very little time or energy from any guy, as long as he's using that time and energy and productively.
So, if you have to work long hours, you won't return home to find her chewing holes in the wall because you're "late". Instead, she'll actually appreciate that you work long hours to provide for her and your kids.
The women of Kazakhstan tend to be quite traditional in their outlook towards family life and marriage. They will expect the man to provide for them and in return, they will care for you and look after the home.
Provided that you are looking for a more traditional style relationship a Kazakhstan woman will make an excellent wife. They also tend to be very caring mothers and so are ideal for having children with.
They speak a variety of languages. Almost equal numbers of people speak Russian and Kazak, but others speak Tartar, Turkish, Ukrainian, and even German among others. See why it is so hard to easily classify these exotic Kazak girls?
Kazakhstani Women Are Beautiful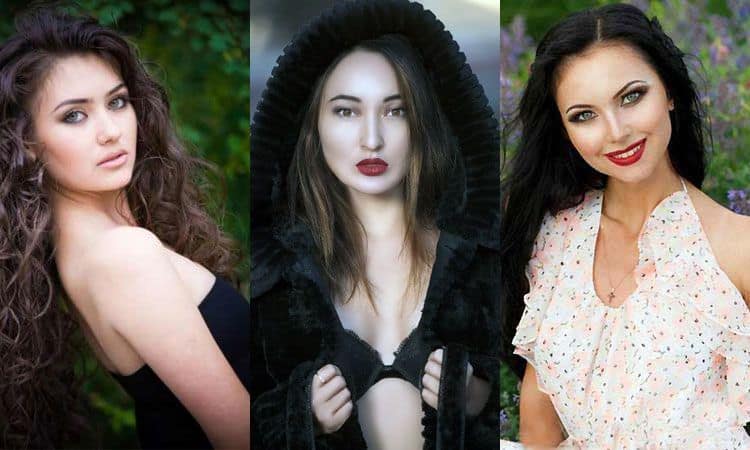 If this is your first experience with Kazakhstan and the exotic beauty of its local female population then you are in for a treat. The beauty of the women of Kazakhstan have been remarked upon since the time of Alexander the Great and to this day constitute some of the world's most attractive women.
The women of Kazakhstan are typically dark haired and dark eyed with a mixture of Slavic and oriental appearance. However, you will also find fair skinned blondes and Asians amongst the population.
Single guys are in for a treat though, because the ethnic mix here means you can date blonde women with dark skin and Asian looks, or dark haired women with Russian looks, or a stereotypical Russian blonde with blue eyes.
Kazak women are a sexy mix of East and West. They are exotic, erotic, and well simply different.
The best way to explain it is that Ukrainian brides are European. No, doubt about that. Thai women are Asian, that is a simple fact of geography, but Kazakhstani women are harder to classify. They are Asian, but they are also European.
Basically, you'll meet some of the most exotic looking women in the world. The types that most men don't even realize exist here.
Kazakh Girls Are In Great Shape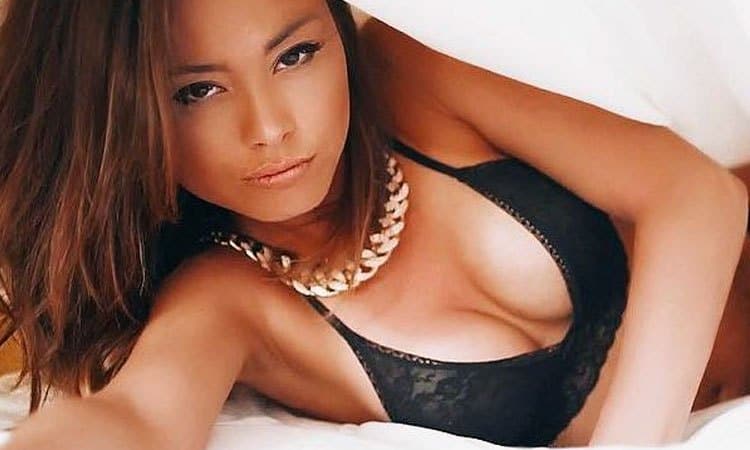 Of course, they come in all shapes and sizes, but the first thing you will probably notice about Kazak girls is that these chicks are often in great shape.
Almost all of the women here are what we would classify as slim. This can make for a pleasant change if you are used to dating Western women.
Why? Who knows? Perhaps it is just that there is not much to do in the country. Although physical fitness is huge across all of the states the old Soviet Union, the women from Kazakhstan seem to be a little more obsessive about fitness than women from other countries.
It might be because Kazakhstan was the center of the ancient Scythian Empire, which is widely considered the source for the Greek stories about Amazons. Tombs of women buried with swords and bows have been found across the country.
And, despite thousands of years and the adoption of Islam, conquest by the Russian Empire, and seventy-five years under a Marxist Communist regime some of those traditions still persist in rural parts of the country. A recent scholarly work on the Amazons explained that,
Modern Kazakh girls, like boys, are taught to ride a horse and shoot bows and arrows as part of their upbringing. They also engage in riding exercises and games, in direct competition with boys. There is little or no gendered division of labor – both males and females in this society work with wool and share various other labor tasks, such as herding while on horseback.
So, these Asian women have curves in all the right places!
Why Do Single Kazakh Ladies Want to Meet Foreign Men?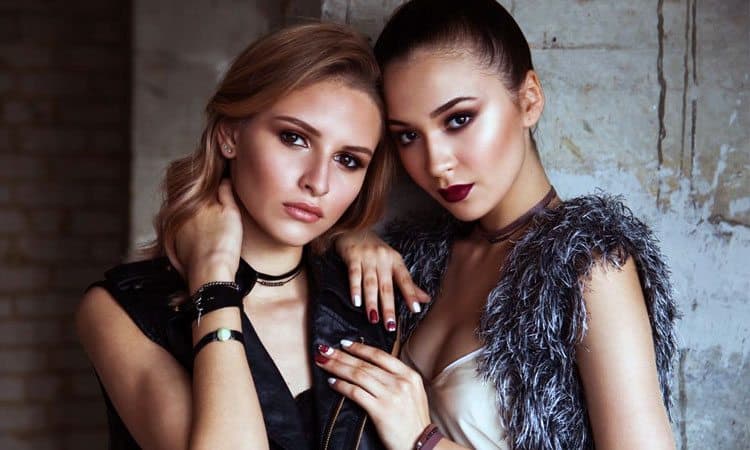 As the discussion of bride kidnapping above mentioned society in Kazakhstan has undergone a radical change since 1992. But it has not undergone those changes in a vacuum.
Women in Kazakhstan get on the internet. They watch listen to pop music from the Middle East, Europe, and the United States, and they watch Hollywood romantic comedies, which don't tend to have many bride kidnappings, so they know there is something better out there than worrying about some jerk grabbing you off the street and stuffing you into the back of a twenty year old sedan.
So, the cultural issues are huge for many Kazakh brides. But Kazakhstan is also a relatively poor country but one which is growing rapidly on the back of increasing oil prices. The economy is also open and dynamic. This means that the people tend to be quite western looking and aspirational.
Your own income and wealth will be impressive to many Kazakhstan women and so you will be considered a desirable catch. You also offer opportunities of travel and a more interesting and varied life.
So you shouldn't be too surprised if you are actively pursued even by women who are quite a lot younger than you. While this may seem a little uncomfortable at first most men find that they quickly get used to the experience.
Another reason that many women from Kazakhstan want to meet a western man is simply because there are not enough men at home. As is common in what was the old Soviet Union there are more women than men.
This is due to a number of reasons including the dangerous nature of their work and problems with alcohol and other health-related issues.
Because there is a surplus of young women with no potential males to marry them at home many of them start to look abroad for husbands.
Kazakhstan is also a big, flat country without a ton of natural attractions. It does have some strong cultural institutions, but it is simply not as interesting of a place to live as many places in the West.
So, a decent number of hot Kazak women are simply bored. It is exactly the same reason so many young American women leave Kansas or hot Canadian women get out of Alberta.
What Do Women From Kazakhstan Look For In a Guy?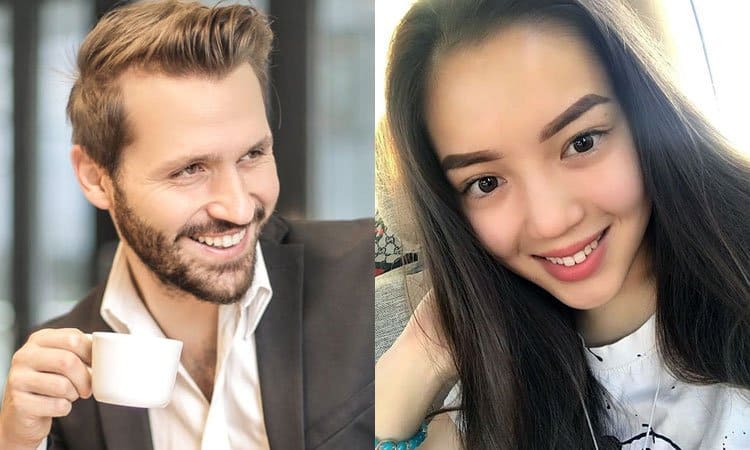 Women here treat having a foreign boyfriend like they treat winning the lottery – they'll tell their family and friends about it almost non-stop. It's a case of having real bragging rights.
Weakness, both physical and financial, is a no-go zone for her. It's not that she needs you to pay for her, but she needs to know you can take care of your own finances if she's ever going to even think about having kids with you.
They expect their men to be self-confident and basically have Alpha male qualities. With that being said they're not into having flings or one night stands, and public displays of affection are kind of frowned upon.
If you can learn Kazakh then do, but if not you have to learn Russian – doing either will raise your profile with any local girl.
Dating in Kazakhstan
This is a vast country, so you'll need to use a dating site like AsianDate.com, AnastasiaDate.com or Loveme.com to set up some dates before you arrive.
When taking your Kazakhstan girlfriend out on a date it is important to remember that you will be expected to pay for any meals and drinks.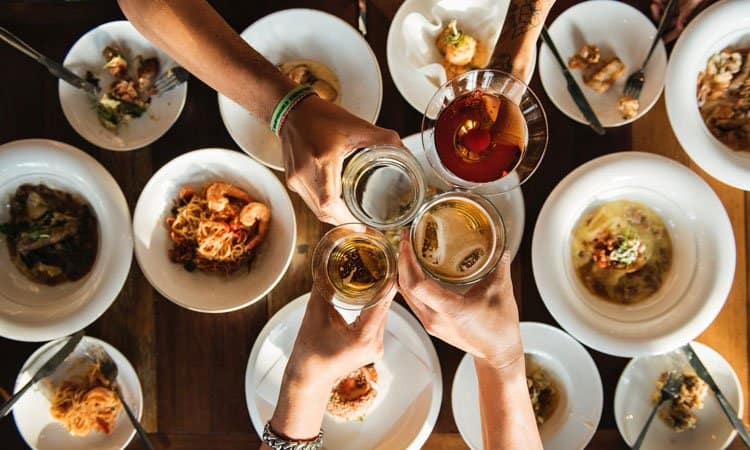 This is considered normal practice in the male-dominated society of Kazakhstan. Also, you will be almost certainly being in a much more economically advantageous position than her so it is a nice thing to do.
She will also appreciate any small gifts that you provide to her such as a piece of jewelry. While you should not try and buy her love these small touches will help her to feel secure and that you are thinking of your future together.
Also, unlike in the west, many of the young women in Kazakhstan do not have a problem with dating men who are older than them.
Most women from Kazakhstan will be looking for a husband who is about five to ten years older than she is. Older men are viewed as provided financial and emotional stability.
However, you should not be surprised if women as much as twenty years younger than your own age are happy to consider a marriage proposal.
Really it comes down to the chemistry that exists between the two of you.
Given the wide range of types of women that Kazakhstan has to offer any man looking internationally for a girlfriend or wife would be well advised to check this country out.
There are many young and attractive Kazakh ladies who would love to meet a western gentleman who will treat them right.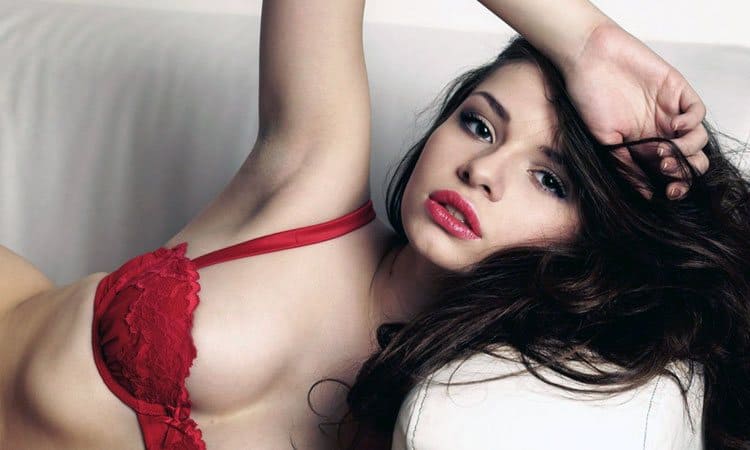 Are There Any Cultural Barriers to Dating a Kazakh Girl?
Kazakh women are used to seeing digital nomads and backpackers passing through but rarely get to speak to them. A foreign boyfriend here is something she'd brag about to friends and family, so dating Western guys isn't an issue.
70% of Kazakhstani brides are Muslim, but they wear short skirts, makeup and go to nightclubs. So they're religious by name only.
Apart from that, they're actually pretty westernized.
The other 30% of the country is Christian, so if you're looking for a non-Muslim bride there are still thousands of single women here to choose from.
Your date will put a lot of effort into looking amazing for when she meets you. This is normal, but you should compliment her on how stunning she looks. She'll probably blush and say it was nothing, but make the effort regardless.
Religion and Your Kazakh Girlfriend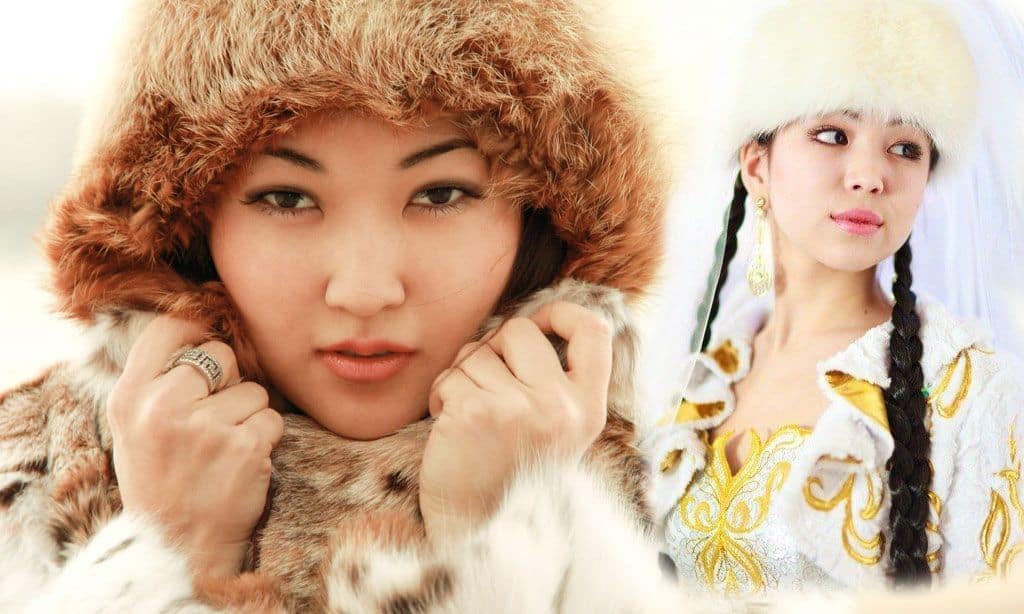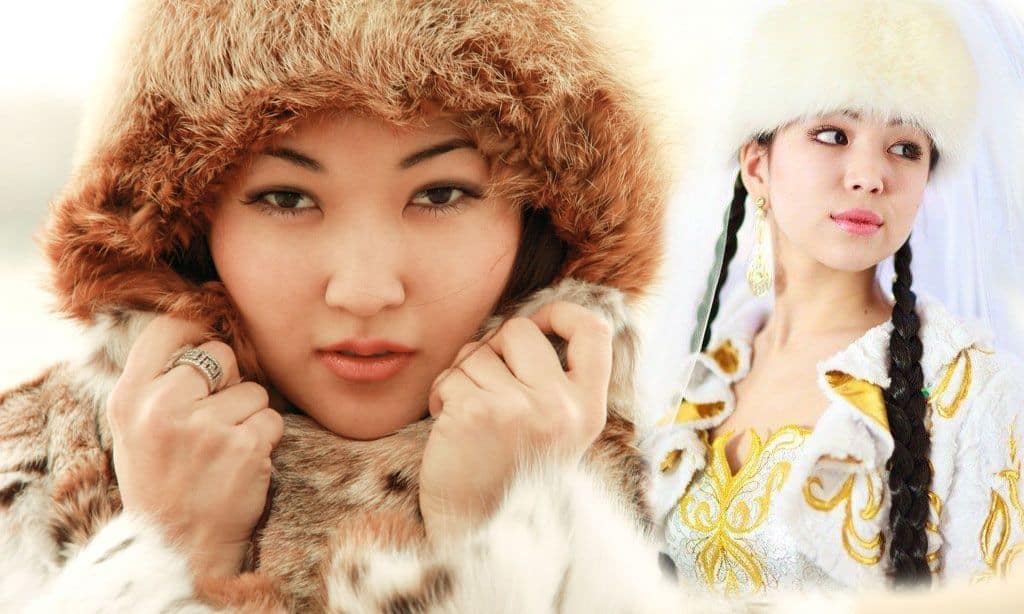 While 30% of Kazakh girls are Christian, It is worth mentioning that the other 70% consider themselves Muslims.
However, they are Sunni Muslims who practice a much more tolerant form of Islam native to the country, and they have generally not been attracted to the more radical forms of Islam practiced in parts of the Arab world.
This is probably a good deal for almost everyone pursuing a Kazakh bride.
If you are Muslim most Kazakh girls are Muslim and most of them would probably not object to practicing a more conservative brand of Islam.
This is a big attraction to a lot of Muslim guys as most of these women come from families that have been practicing Islam for 900 years.
And they are devout in their own ways, but they also are generally very willing to let their husband set the tone of their family's religious observance.
Conservative Muslim men can find a girl who is willing to become much more conservative. Men who are less observant than their family can marry a good Muslim mail order bride who is usually not going to insist on strict religious observance if that is what her husband wants.
That is why Kazakhstan is probably the best place on Earth to search for Muslim mail order brides.
If you are not Muslim you know that most Kazak wives will probably follow their husbands' choice of Christianity, Judaism, or no religious observance at all.
So, they are sexy Muslim girls, but they are also generally pragmatic about their religion.
Where Is Kazakhstan and How Do I Get There?
I know what you are thinking, "Where is this wonderful place and how in the world do I get there?" Well, as the ninth largest country in the world, it is not hard to spot on a map.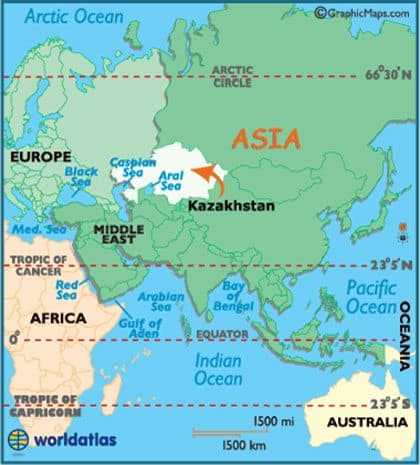 As you can see from this WorldAltas map it Kazakhstan is almost in the very center of Asia and a heck of a long way from Dallas or New York, or, well, almost anywhere.
The country was conquered by Imperial Russia and later forced into the old Soviet Union. It did not become independent until 1991. This crazy history is why Kazakh brides come in so many varieties.
Kazakhstan girls are a unique mixture of Asian and European because the country was ruled by the Russians under the Czar and later by the Soviet Union from about the 1860s to 1991.
During this period the Russians and Soviets brutally repressed Kazakh revolts and also encouraged, sometimes forced, vast numbers of European immigrants to settle in the region.
So, many Kazakh women have the gentle Asian features one would expect from a people of Turkish origin, but nearly 25% of the population considers itself to be ethnically Russian, Ukrainian, or German, yes German, so blond Kazakhstan girls are not out of the question either.
In fact, Kazakhs only make up about 67% of the population.
Visiting Kazakhstan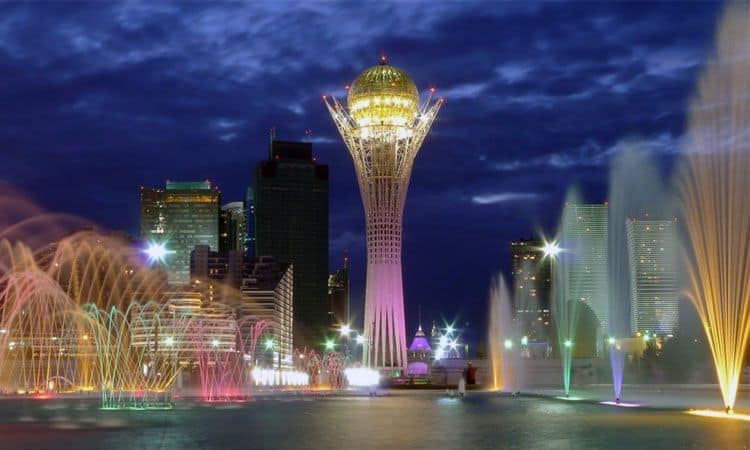 Kazakhstan is a huge, landlocked country way out in the middle of Central Asia. That's important to know before you get serious about a Kazakh girl because it is a pretty tough spot to get to.
I would guess it's four plane changes and maybe 20 hours traveling time from most American cities, but as hot as Kazakh girls are, is it really all that far?
Unfortunately, we are not aware of any Romance Tours that go to Kazakhstan at this point in time, so if you want to look for a Kazakh girlfriend or wife you will have to make all of the travel arrangements yourself.
One of the reasons that Kazakhstan is such a forgotten jewel of international dating is that it is not easy to get to from the United State.
A recent search of Google Flights showed no direct flights from the United States to the capital city of Astana.
If that is not enough the flight times are brutally long. From Dallas, the shortest available flight on Google was 24:15. That is a haul.
Other flights were not great either although there were some cheap flights available on the Russian airline, Aeroflot. There were some even cheaper deals on Kiwi.com.
One flight was only $489 the day we check. That is if you are up for a fifty-hour airborne adventure with stops in Pittsburgh, Reykjavik, and Budapest.
Actually, it is not as bad as it sounds because the layover in Iceland is nineteen hours, so you have the time to get a hotel room and see some sexy Icelandic blondes.
So, you can get to Kazakhstan, but you have to want to get there. And let's be real, it is not like you are riding a camel across the Gobi Desert or marching thousands of miles down from Russia behind the flag of the czar.
You are just going to have to spend a little more time sipping gin and tonic in airport bars.
If you really want to get to Kazakhstan you can and if you spend very much time looking at these amazing Kazakh mail order brides you are going to want to go to Kazakhstan.
Best Cities to Find Kazakhstan Women For Marriage
Kazakhstan is a huge country that is very sparsely populated in places. Worse, what population there is in many of the more rural areas are not particularly used to seeing foreigners. It is not a country with a world class tourist infrastructure.
The roads are often bad and sometimes non-existent. Once you arrive in the country traveling by train is probably your best bet to visit women in smaller cities, but it is a big country and you might even want to fly.
The regional airlines have an excellent safety recor
For instance, there are regular flights from Astana to Almaty, the largest city and ancient capital, because it is 1235 kilometers south of Astana on the Afghan border.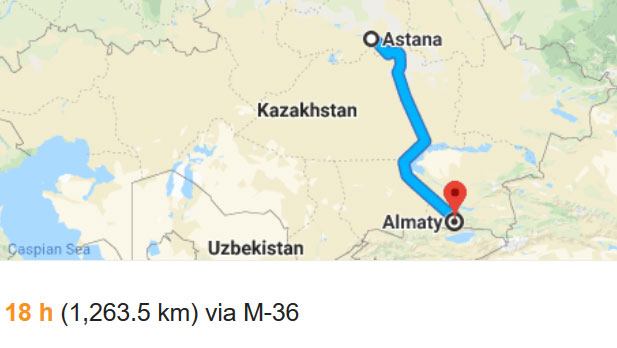 Eighteen hours by car seems pretty brutal and the train is probably not much faster, so this would certainly be worth considering a flight. The same logic applies to Kazak cities.
If your time is important consider flying.
You might also want to consider flying into Almaty initially because it is the largest city in the country, but we did not suggest that because it is farther from New York City and most other American airports. And it is not just a rounding error.
Almaty is 603 miles further from JFK and that is at least another hour in the air, but for a sexy Kazak girl, I am sure some guys will do it.
Kazakhstan Info
Kazakhstan is the world's largest landlocked nation and the ninth largest country in the world.
It covers a huge area and while reasonably populace with approximately 16 million people because of the size of the country the population density is very low.
The terrain of the country moves from flat planes to snow-capped mountains and everything in between.
Kazakhstan is also a very ethnically diverse country. It is inhabited by 131 different ethnicities with the dominant group being the Kazakhs which make up 63% of the population.
The remainder of the country is composed of many different ethnic groups, which means you will also find hot Russian babes, beautiful Ukrainian women, Tajiks and even some German girls in Kazakstan.
This wide variety of races coexisting in one land means that whatever your taste in women you can find it here.
7 Facts About Kazakh Brides
They are sometimes hard to get to know
She will turn down your first dozen attempts at a kiss
She wants more than a long term relationship – she wants to get married
70% of the women are Muslim but don't act like it
Foreign boyfriends are highly desirable to them
They're very low maintenance
Never, ever joke about Borat. Ever!