If there's any one quote people should remember about life it's from the Grateful Dead…
Don't take life too seriously because none of us are getting out of here alive.
Now that's not meant to sound morbid or negative in any way, but as a way of showing you that you should get out there and enjoy life. Ask any person who has turned down opportunities to see more of the world, and to learn more about life in the process – they only ever regret the things they never did, and not the things they did.
This planet has over 7 billion people living on it right now, so why not get out there and meet women from different cultures and different countries?
Cheap air travel has made the world a much smaller place than it once was, and this also means you can literally fly to the other side of the world, party for an entire weekend, and be back at work over a long weekend.
Exhausting? Probably. Enough memories to last an entire lifetime? Absolutely!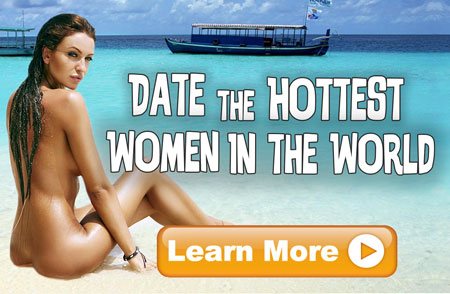 Here's a list of parties, festivals and carnivals every single guy should consider taking part in at least once in his lifetime:
Oktoberfest (Munich, Germany)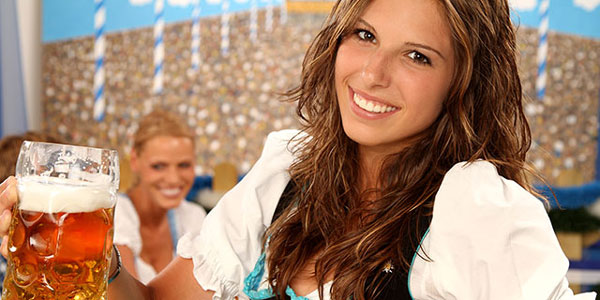 The first thing you need to know about the Munich Oktoberfest is that it actually starts in September and ends at the beginning of October. The second thing you need to know is that German beer is some of the best in the world, and legally can't have anything unnatural added to it.
The end result of this is that you won't get a hangover when drinking German beer. Finally you'll be happy to hear that most German women are naturally beautiful and also very sexually liberated.
Even if you're having trouble striking up a conversation with a German girl, don't forget that Oktoberfest draws thousands of tourists from all over the world each year, so you can be sure to make some new friends before the 16-day festival ends.
Mardi Gras (New Orleans, USA)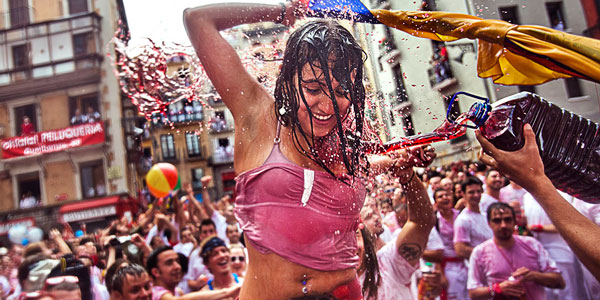 Ahhh Mardi Gras.
Don't you just love the smell of partying in the morning? Well actually partying at any time of the day is a good idea, right? Mardi Gras (Fat Tuesday) is one of those festivals you owe it to yourself to visit at least once during your life.
Unlike some other festivals where hooking up with somebody can take some work on your part, Mardi Gras is all about meeting and greeting the fairer sex. One huge mistake most single guys make is to cruise the bars looking for cute girls, but they're probably outside checking out the parades.
Bourbon Street is where all the action happens (beads for boobs), so you need to make it your mission to spend at least some time there. Oh and never ask any girl outside the French Quarter (i.e. Bourbon Street) to flash you – you'll just get yourself in a whole lot of trouble.
Rio Carnival (Brazil)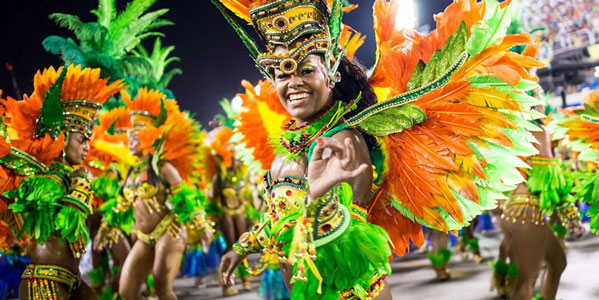 If you've ever wanted to be part of a celebration that would make Playboy bunnies blush, then the Rio Carnival is where you need to be. This week-long festival of dance, music and public exhibitionism takes place at the start of February each year, and is the ultimate test for any festival fan.
If you don't know anyone in Brazil, or you can't convince anyone to travel there with you, then don't worry – lots of single guys make the trip there alone, as do lots of single girls. The one word of warning here is that you need to watch what you're drinking – literally.
Drinks can be spiked in a second, and never allow some random Latina to buy you a beer on the street – you're not going to enjoy what happens next. Apart from that mingle with the local girls because they'll be looking forward to mingling with you.
Songkran Festival (Thailand)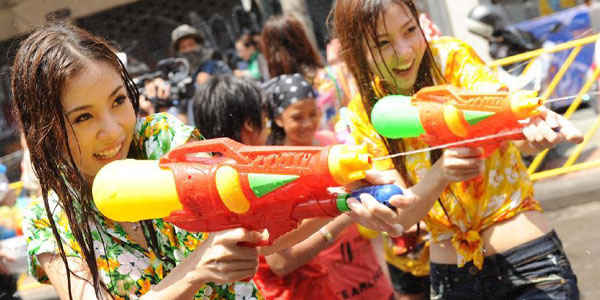 How do you feel about traveling to one of the most exotic locations on the planet to enjoy a 3-day party with some of the most beautiful women in Asia? Between April 13th and 15th you can do just that at the Songkran Festival in Thailand, which is also celebrated in Laos and Cambodia.
The entire theme of this festival is about change, and is the Thai equivalent of April Fool's Day. One seriously fun part of the festival is that you get to wash away the "sins" of the last year with water, so expect plenty of fun with water pistols and Super Soakers.
Being in Thailand during a festival like this gives you the perfect opportunity to get to know some of the local girls a lot better.
Burning Man (Nevada, USA)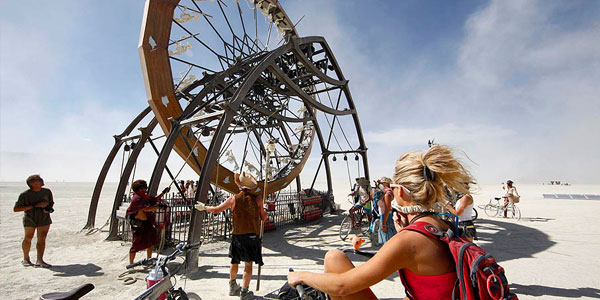 Whoever thought that getting stuck in the middle of the Nevada Black Rock Desert with a bunch of party animals could ever be fun? Each year thousands of people turn up to help create "Black Rock City", a temporary city dedicated to the people taking part in the festival.
Burning Man is hard to put into words, but if you could imagine a mix between Mad Max, Van Wilder Party Liaison and any Monty Python movie, then you'll come pretty close. People who take the time to travel out into the middle of the desert are there with one purpose in mind – having fun, so if you want to hang out with lots of open-minded, scantily clad, people for an entire week then you owe it to yourself to book your tickets.
Full Moon Party (Thailand)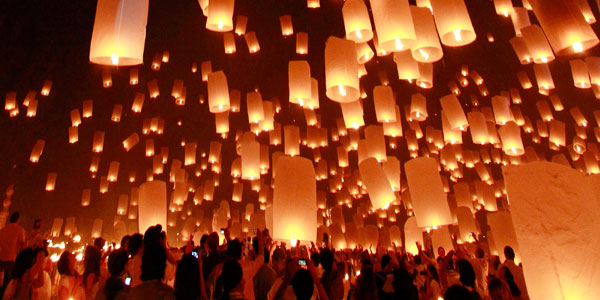 In a weird twist this festival was actually created by tourists visiting Thailand, and not the other way around. The first Full Moon Party took place in 1985, with just a handful of people attending it. Now 30 years later, a Full Moon Party on Ko Phan Ngan can attract anywhere up to 30,000 people to dance and have fun on the beaches of Haad Rin.
The party officially ends when the sun comes up the next day. Thailand has a reputation for being home to truly stunning women, and lots of attractive tourists too. Let's just say that what happens in Thailand stays in Thailand, and you'll find dozens of people partying there who agree with you.
Bay to Breakers (San Francisco, USA)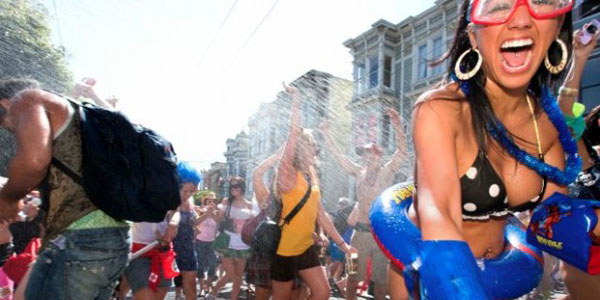 This is an odd one because the Bay to Breakers race was originally created to boost public morale after the 1906 San Francisco earthquake. At some stage over the last 130 years the festival has morphed into a foot race combined with a costume party.
What you have here folks is the largest mobile party (100,000 participants) in the history of mankind, and only the residents of San Fran could come up with something like this. You genuinely do need to be open minded to take part because recreational drug use and nudity are the norm during the Bay to Breakers event, not the exception.
The race starts at 7am, but the party goes on all night.
Holi Festival (India)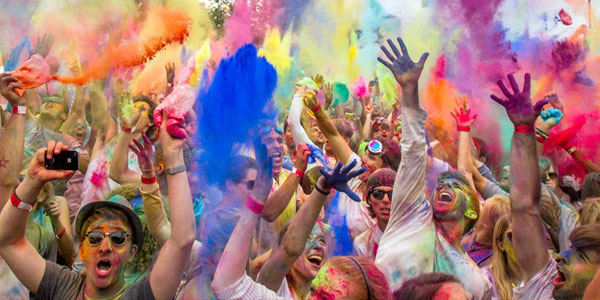 The Festival of Colors dates back to the 4th century, but is still celebrated by Hindus all over the world. The festival itself starts with a bonfire, which then turns into a street party, with lots of dancing and singing. The following day is when people take to throwing colored powder on each other and then soaking anyone who comes into range with water balloons and water pistols.
Later that night most people will drink Bhang – a traditional drink made from cannabis leaves – before partying into the wee hours of the morning. Just understand that hooking up with a Hindu girl can be very difficult because public displays of affection are frowned upon throughout India. That being said there's an entirely new generation of Indian women who dress and speak like Westerners, so they're far more interested in dating Western men than having to deal with an arranged marriage.
75% of marriages in India are still arranged by the bride's parents – the idea of falling in love with a person and marrying them is called a "love marriage", and it's still pretty rare there. That gives you a distinct advantage when it comes to the dating scene in India.
Trinidad Carnival
With a history dating back hundreds of years the Trinidad and Tobago Carnival is one of the most energetic in the world, and one which can test even the most experienced festivalgoer. The cultural influences you'll experience include British, French, Spanish and African, and everything else in between.
The carnival revolves around two whole days of drinking, dancing and exposing as much bare flesh as you possibly can – something the locals call "fetting". Of course, this means you'll be dancing and partying with thousands of voluptuous beauties, so you can be certain that you're going to have a good time. There is nothing else quite like the Trinidad Carnival anywhere else on planet Earth.
The Mazatlan Carnival (Mexico)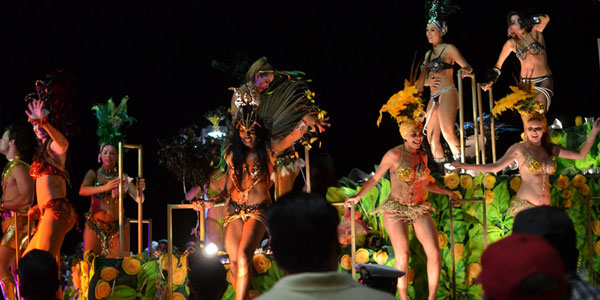 Like so many of the other wild festivals around the world, the Mazatlan Carnival takes place just a few days before Lent each year. Nobody really knows when religious celebrations turned into several days of partying in the streets and on the beaches, but let's just be glad that's what happened.
This carnival is basically the Mexican equivalent of Mardi Gras, so you can expect the same kind of atmosphere, but without the tight legal restraints of the New Orleans Police Department. Mentally prepare yourself to see lots of exposed flesh, and more thongs per square mile than you thought humanly possible.
If you're from the United States you're already spoiled for choice when it comes to attending festivals, parties and carnivals, but even if you're not you can travel long distance on budget airlines for just a few hundred dollars or Euros.