When it comes to the top locations for meeting women across the globe, Barcelona Spain is a premier venue. This renowned Spanish city between the Mediterranean and the Atlantic has plenty to offer, and world-class women are par for the course.
So, whether you are part of the 40+ crowd or even one of the younger bachelors looking for love in Spain, follow along. This is your ultimate dating guide to finding and dating women in Barcelona, Spain.
Barcelona Location Overview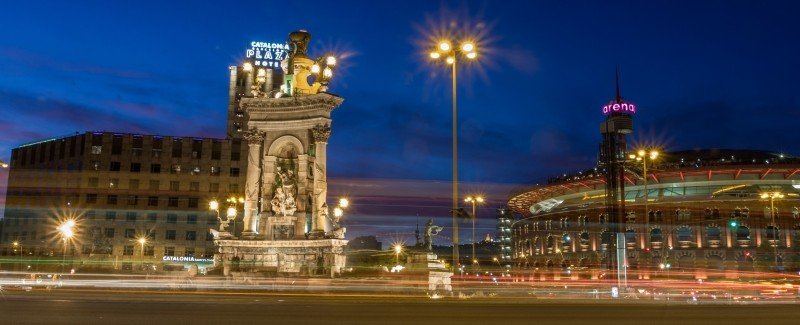 Resting just on the western part of the Mediterranean and the north-eastern region of Spain, Barcelona is an ancient city that is rich in history and mystique as much as it is in modern nightlife and thrill-seeking opportunities.
Barcelona is relatively close to the Spanish border with France and holds some top-notch beaches within its lines. Getting to Barcelona is also relatively easy because of its location and stature as a major city the world over.
To reach Barcelona, flight is among the most common of options. Barcelona is itself home to the El Prat Airport, and outside of town, many fly into the area via Spain's numerous, other airports. By automobile, there are many more ways to reach the city with its major, connecting roads including major routes 20, 2, and 7.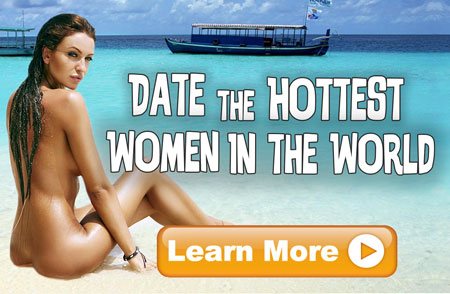 Challenges to Meeting Women in Barcelona
While the choices in women are amazing in this particular Spanish city, to be realistic, there are certain challenges to meeting and dating women here just as there are in any other location. Being prepared for these potential obstacles is thus the best way to ultimately handle and negate them.
Competition from local men is one issue that you'll have to deal with. This is the case no matter who you are. On the plus side, though, if the local guys she already knows of were so good, then she simply wouldn't be interested in you anyway.
Looking at it this way, there's not much to worry about when it comes to local men, because ultimately, it's a factor that's entirely out of your hands.
Next, many men worry about how the women here would feel about dating a foreign man. The truth is that women here are about as welcoming as any when it comes to the idea of romance and relationships with guys from other countries.
Spain is a travel hub for Europe and the rest of the world, thus making Spanish women naturally more accepting of those not from their own country. This, again, is a factor you can't really control, so it's not one worth losing too much sleep over at the end of the day.
Language and cultural barriers can be another understandable concern for men seeking to date Barcelona women. This area of concern is actually a dual-edge sword of sorts in that it can be seen as a drawback or an advantage.
Some women enjoy the prospect of teaching a man their culture and language, while others see it as simply cumbersome to have the patience for a learner.
If you are apt to learn and have a good sense of humor about the process, you may just be one of those who charmingly turns natural language and cultural gaps into advantages.
Finally, the concern of age as a barrier is yet another that is natural but also quite out of your control. Some women like older men, while others seek out younger companions, and there's really not much you can do about it.
Be the best you can be and be yourself, and you'll find just the gals who are into what you're bringing.
Who is Barcelona Best For?
Barcelona is known for its many sides, so what types of groups do best in this city? The "players" certainly can do well here, as the nightlife and women looking for excitement and thrills are aplenty here. This same side of the city attracts lots of partiers, both men and women.
On the other hand, for those seeking a more long-term or serious dating situation, Barcelona is prime real estate for that as well. There are many women here who want to find that one to give it all to. This is true whether you are younger or older, and it's almost safe to say that there's literally someone for everyone in this Spanish love city by the sea.
Nightlife and Pick Up Bars in Barcelona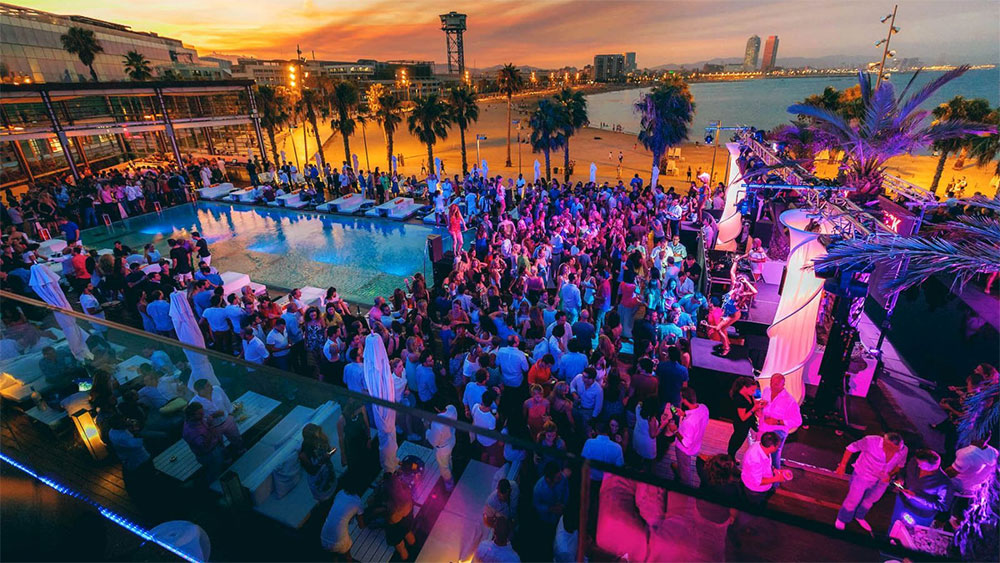 While simply going with the flow in Barcelona is totally possible, it's much more recommended that, whether you're a foreigner or local, you know something about the various areas of the city and their dining and nightlife options therein.
For those looking for the scoop on where to meet women in Barcelona, here are some tips on the best areas of the city for finding and dating women.
Some of the best nightlife in terms of class and overall offerings can be found in the El Raval district of the city. Here, just southwest of the Barcelona Zoo and east of the city's marina, there are numerous upscale restaurants and nice places to walk, stop and take a break, dine, drink, and more.
In particular, the district's Bar Cenete and Guell Tapas make for some really charming spots. This district also houses a great variety of hotels, mostly from mid to higher ranges in price and star rating.
La Barceloneta is another highly recommended area to spend some time in. This part of the city lies just a brief walk east of the above-mentioned El Raval district and itself holds a great variety of restaurants, clubs, and bars to explore. What makes this particular area special is its location right on the Mediterranean.
Want to treat a woman to a genuine seaside dinner like you see in the movies? This is the place to do it.
If you do decide to spend some time in La Barceloneta, consider the La Fonda Del Port Olimpic or the renowned Agua. Both of these restaurants offer premier seating overlooking the beaches and sea as well as the very best atmosphere for romantic play.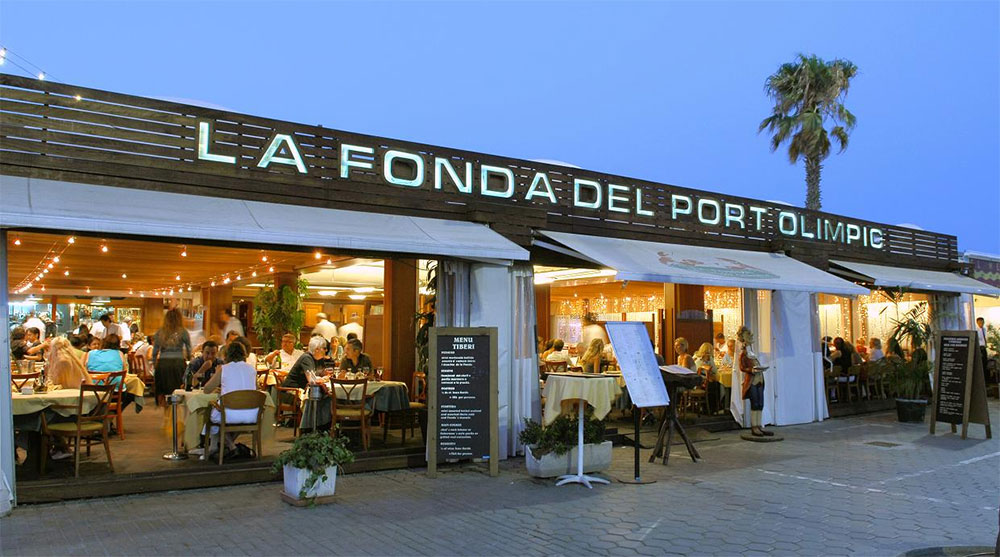 Once done with dinner and drinks, the beach and plenty of amazing strolls, or even a sail on the water, are all accessible within mere steps.
A few other great options for courting and even finding women include the city's Mosquito Sunset Club and the Vinateria Rosaluna.
The Mosquito Sunset Club is a top-rated bar, lounge, and dining venue among the singles of the city, and Vinateria Rosaluna is a more sophisticated wine-tasting venue.
Simply exploring the city's marina and surrounding shopping, dining, and park venues can also lead to some great opportunities to meet or even spend time with that lucky lady.
As to areas that are less likely to provide as good of a time and that some tend to avoid, Ramblas and The Ropey Area often top the list.
These areas, while home to some fair entertainment options, have notoriously been dodgy over the years. This is especially true for tourists and those who are otherwise not familiar with local crime and other issues here.
Where to Meet Barcelona Girls During the Day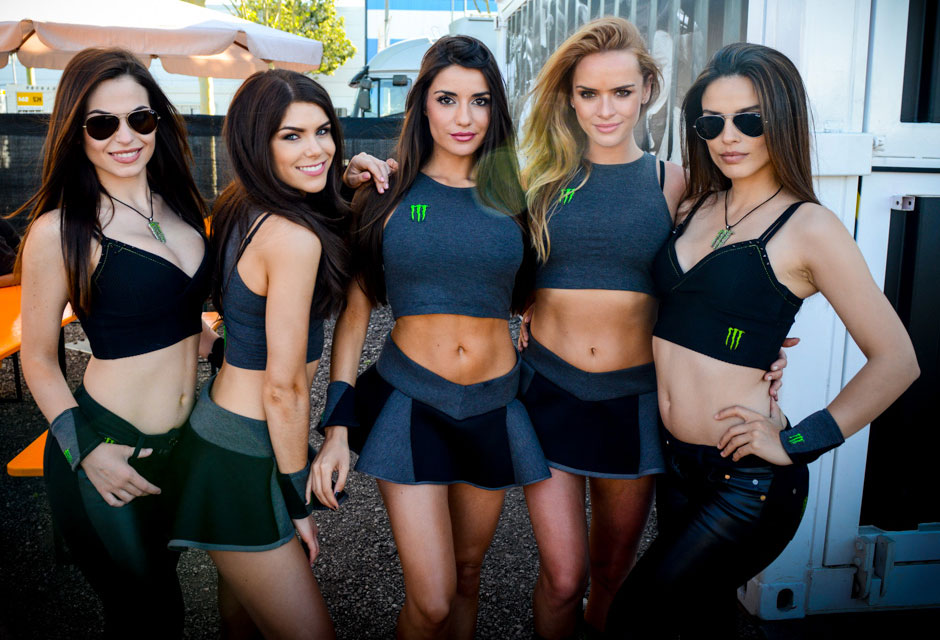 Meeting Barcelona ladies during the day is not altogether much different from finding them at night. Barcelona almost runs on its own time zone, and as such, this Mediterranean jewel city is always lively throughout its dining and other tourism areas. These are, of course, the most natural places for a foreign man to find and engage with a Barcelona woman.
Using technology, the question of where to meet women in Barcelona can become even easier to answer. Just like in most, other, big-city environments around the world, many women in Barcelona utilize various apps and websites for finding men they might be interested in dating.
For more on the most popular websites and dating apps for that purpose, we'll cover that shortly.
Best Ways to Break the Ice
It can certainly seem a bit daunting at first to take on the persona of a single, foreign man on the hunt for ladies in Barcelona.
However, as alluded to above, being a foreign transplant can have its advantages. To that end, it's highly recommended that you utilize your lack of local knowledge to full advantage through charm, humor, and opportunity.
You will have many moments of uncertainty in speech, cultural norms, and so on, and the best way to turn those shortcomings into likable charm to the ladies is through humor.
While being serious has its valuable moments, nothing turns off a girl like a man who is serious about everything, including those otherwise silly mishaps resulting from being a learning vacationer.
It's also important to not forget simple courtesies and helpfulness here, too, as many Barcelona women absolutely cherish a guy who knows when and how to be a gentleman.
Best Places to Stay in Barcelona
Knowing some of the best options for local hotels is another, great way to be prepared for a stay in Barcelona. This city has many hospitality offerings, from budget to luxurious. To help you plan ahead, here's a quick guide to some of the hotel options you'll find here across the class and cost spectrum.
Baller Picks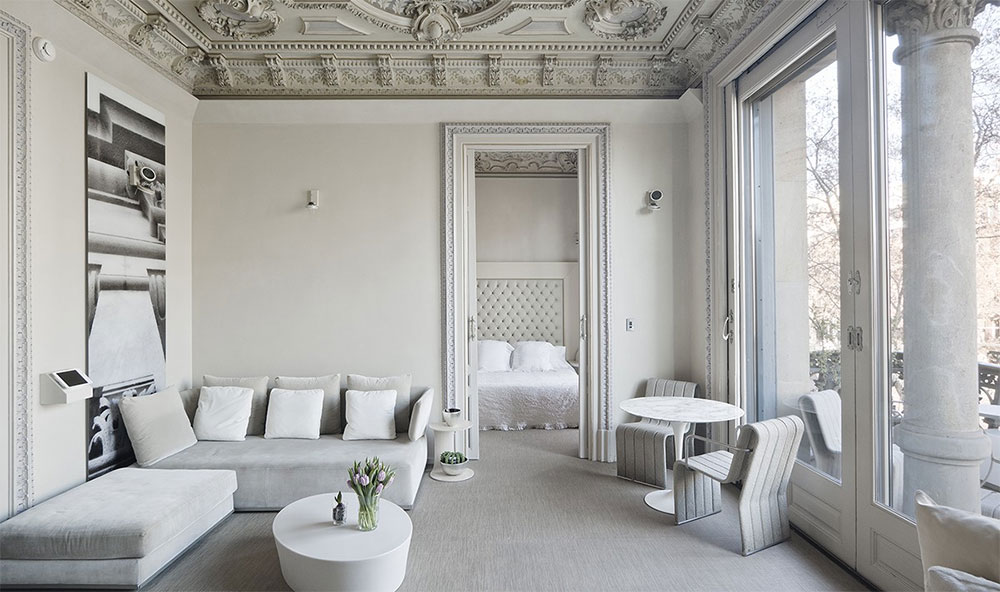 El Palauet is arguably the most upscale hotel accommodation in all of Barcelona. This beautiful stay-over is located in the heart of the city's "hotel district", right on Passeig de Gracia, north of the Montjuic stadium. The only down-side to this hotel is its location, which is a few minutes of drive time northeast of the epicenter of the best part of the city.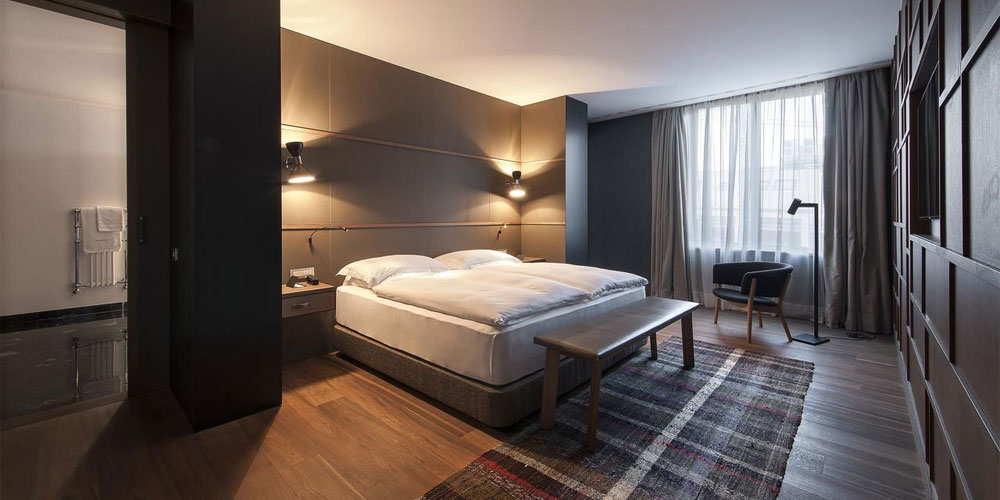 Behind El Palauet, Alma Barcelona is another, high-end hotel choice that comes highly recommended. This one is located at Mallorca 269-271, right near the El Palauet. From the room service to the rooms and add-ons themselves, this is a fine spot to stay at for sure.
Mid-Range Picks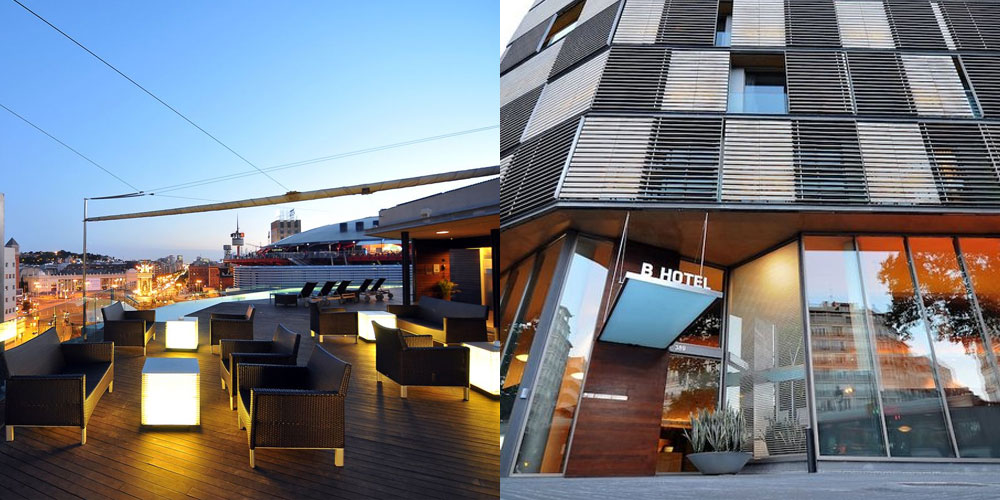 Located at Gran Via de les Corts Catalanes 389, much closer to all the action than many of the baller hotels, B-Hotel is a solid, mid-range stay-over choice. This hotel also features a really cool rooftop lounge area that includes a pool, a bar, seating, and more. In addition, for the coffee lover, there's a Starbucks conveniently located just downstairs.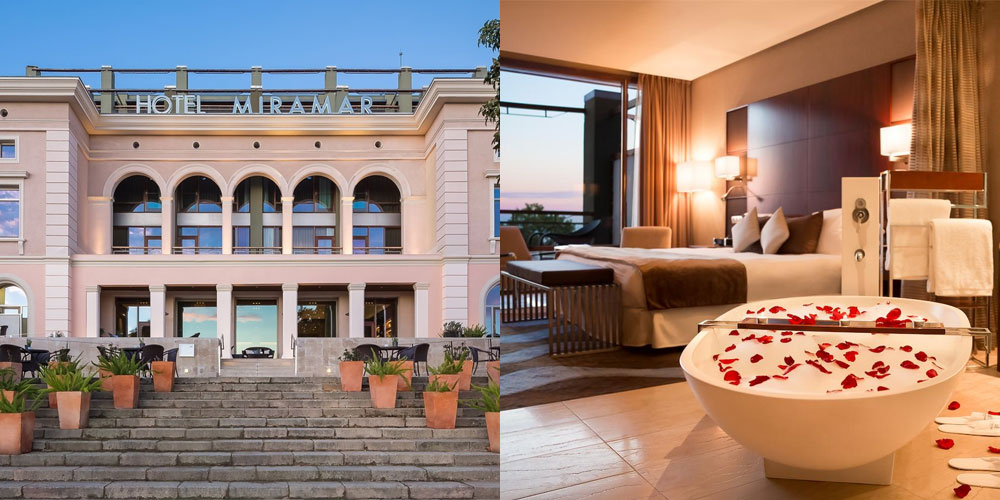 From all appearances, you would think that Hotel Miramar Barcelona is one of the most high-class spots to stay at in all of Barcelona. In fact, for all that you get in comparison to the city's other picks, this hotel may just offer the very best bang for your buck despite technically being a mid-range option. This one is located bayside on the edge of Port Vell, and just a short run up Ronda Del Litoral in either direction to the various beaches and other hot spots nearby.
Back-Packer Picks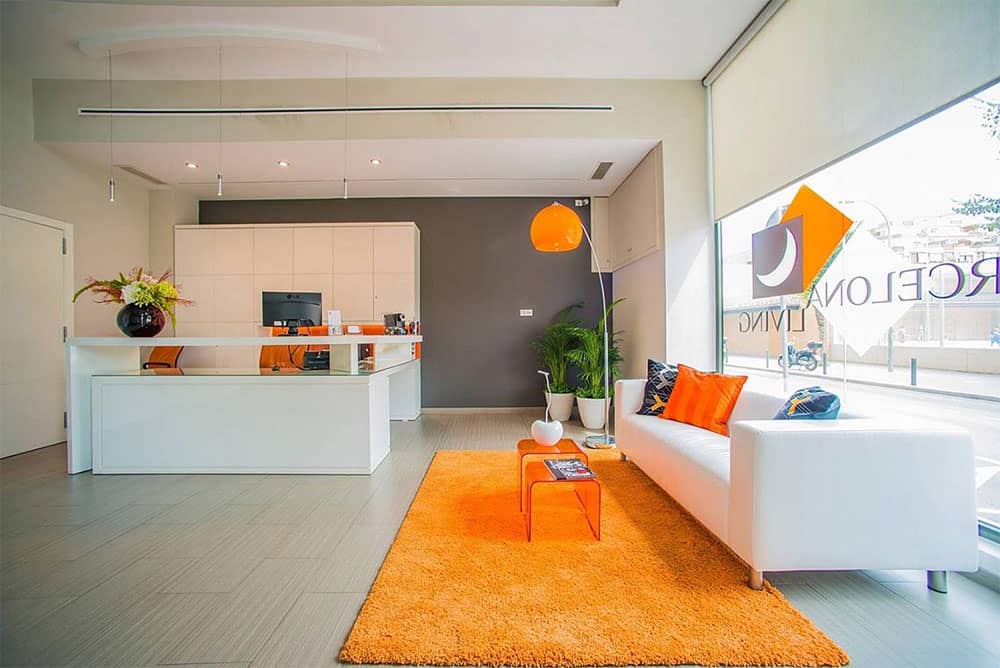 For those looking to take advantage of some of the cheaper deals in Barcelona hotels, the Ona Living Barcelona hotel is always a great option. With highly-reasonable rates and rooms that are fairly spacious that also offer a very clean feel, this one's worth checking out.
It's also conveniently located very close to all of the city's best hot spots for women and nightlife, so a set of wheels may not be necessary if operating your base of operations from here.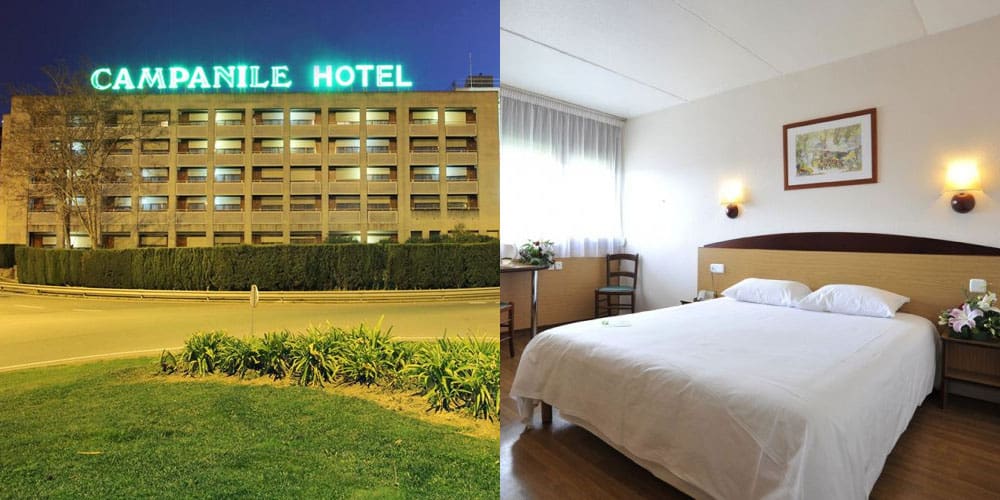 Finally, for the ultimate budget traveler, Campanile Barcelon is a very affordable option that puts you just a short drive away from everything you need to be near in the city.
More specifically, this stay-over option is located at Avenida Maresme 7, close to RCDE Stadium. It's also conveniently located close to the major highway intersection of Route 32 and Route 90.
Barcelona Dating Guide
If you're the type that really likes to come prepared, there are some great date plans that can be made in Barcelona that incorporate plenty of romance, variety, and time to get to know one another. Here are a few ideas of scenarios you can actually put to use for your date night once you've actually found a nice lady here.
For date night idea #1, the Pez Vela Chiringuito is an excellent dining opportunity not yet mentioned in this guide. With some of the area's finest dining and an exquisite view of Port Vell and the Mediterranean, the food and drink doesn't get much better.
From here, try taking a stroll along Sant Sebastia Beach just at the restaurant's doorstep. A stroll up this beach then lands you at the La Barceloneta district, which holds plenty of great nightlife to take in. A romantic stroll back up the beach after dark wraps it all up nicely.
For date night idea #2, try starting out at BCN Kitchen for a playful cooking class with your date where you'll learn the basics of some great Spanish dishes such as Gazpacho and Paella. From here, a quick run over to the Artem Wine Bar could do just the trick to set the tone for the rest of the night.
After a few drinks, a quick slide to the marina for a private boat cruise couldn't close out the night any more romantically. Prior research and a subsequent itinerary of this level is very likely to impress her.
Best Places to Find Barcelona Girls Online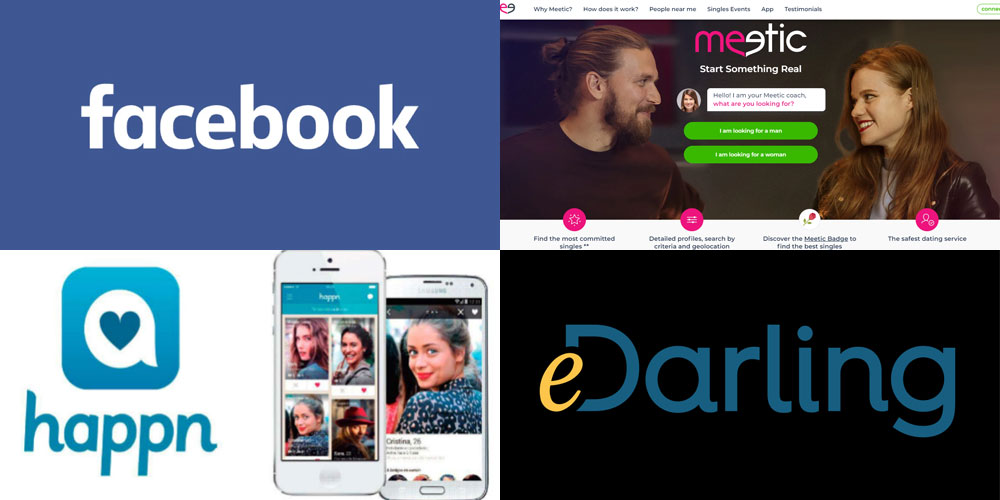 As touched on above, Barcelona women, like those in most other locations around the world, rely on dating apps for a noteworthy percentage of the population's overall dating efforts. This gives busy women an opportunity to meet men at their leisure.
It also gives all other women a great opportunity to browse men without pressure or potentially awkward, firsthand meetings in person. Keeping you in the know, the following represent some of the most popular dating apps used by Barcelona women right now.
Facebook
Meetic.es
eDarling.es
Happn
Things to Watch Out For in Barcelona
As is the case virtually anywhere you may go, single, foreign guys can be a prime target for those scammers and thieves. Be on the lookout for anything that sounds too good to be true or that requires your personal information.
When in doubt, Spanish police are typically very trustworthy and can provide additional guidance in any situation that leaves doubt.
Particular to Barcelona, there is very little violent crime here, but petty crime such as theft is common. Spanish culture here also holds a number of taboos to be aware of.
Unlike in some places such as the US, body contact here with strangers can be seen as quite offensive. To that end, be friendly and have fun, but don't go slapping the locals on the back with each interaction.
In addition, politics and religion are not typically viewed as casual topics for conversation. This is the case for the topics of bullfighting and smoking as well. Avoid these topics of conversation that may go far elsewhere unless your company really wants to discuss them. Even then, walk carefully before giving any strong opinions in areas you aren't overly familiar with.
In conclusion, knowing where to meet women in Barcelona is as easy as knowing some of the best areas in the city for drinks, dining, and other nightlife fun.
Stay safe, do some planning ahead, and be prepared for a European city everyone wishes they could visit. This dating guide to finding and dating women in Barcelona will help you to do exactly that.