"East is East and West is West and never the twain shall meet," the poet wrote, but that guy never visited Poland where the women combine the cosmopolitan sex appeal of Western European women and the cultured old world beauty of Eastern European women into a unique, gorgeous mix.
Apart from looking incredible, these beautiful Polish women have established superb careers, showed that they're more than just a pretty face and a set of long legs, and have become a staple on either TV, runway, social media, or the silver screen.
But why not DATE a super hot woman yourself? Click on the photo of any of the women below. They are all a the world's top international dating agency and they want to meet women a lot like YOU! Yes, a lot like you.
So, today, let's get to know them a bit better; take a look and see what these beautiful Polish women have to offer.
If after reviewing the photos of these stunning actresses and models take a look at the beautiful Polish mail order brides we have on our site. You can actually meet them and they want to meet guys like you.
Think about that.
---
Ewa Sonnet
Glamour Model, Pop Singer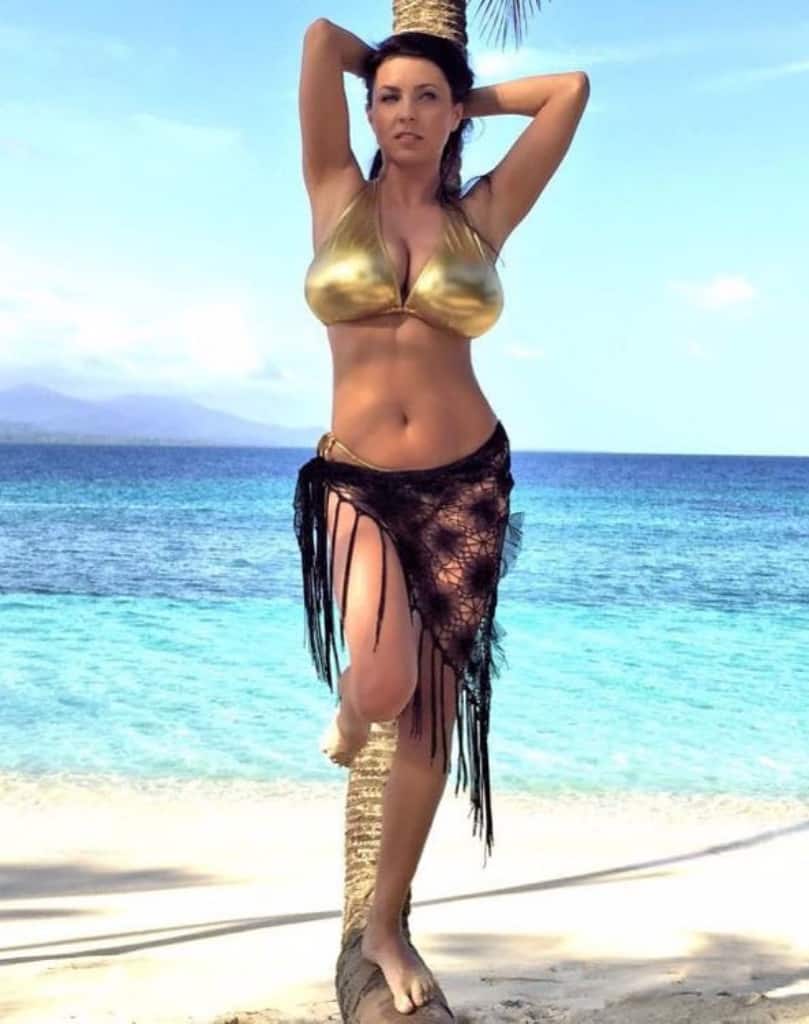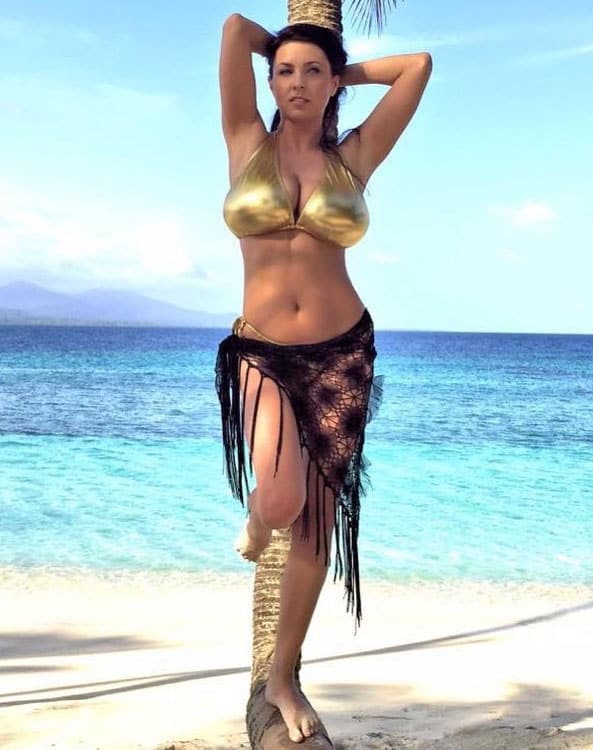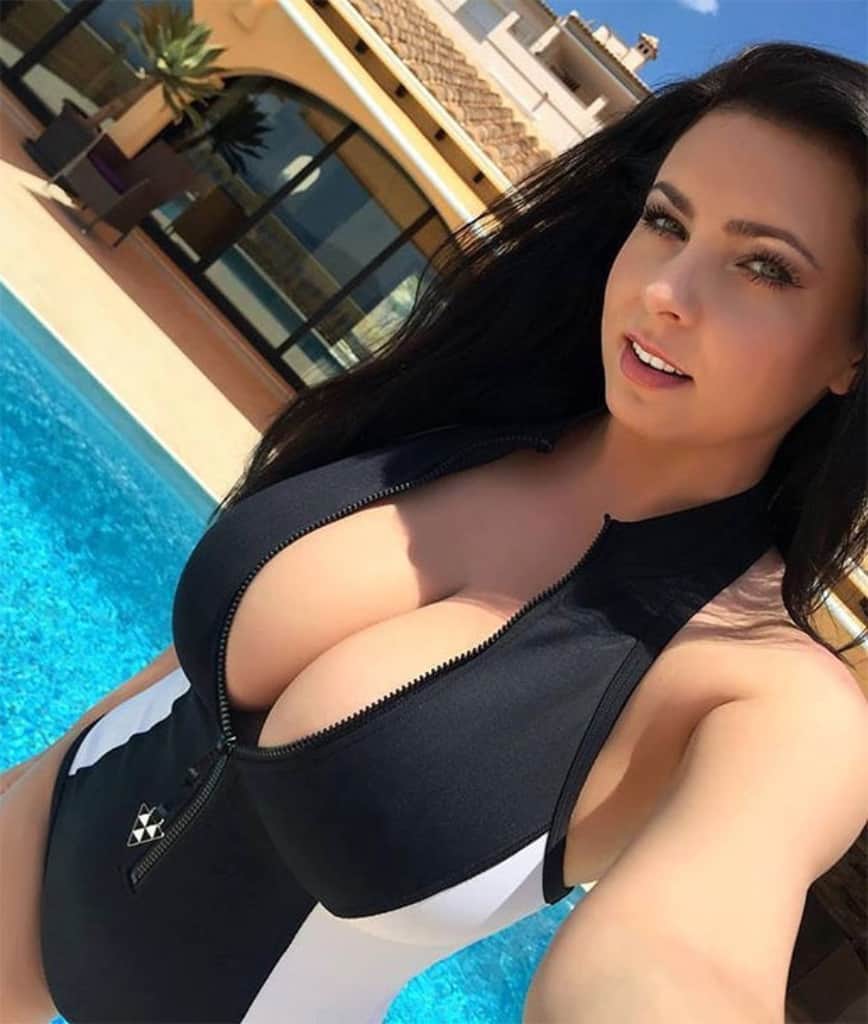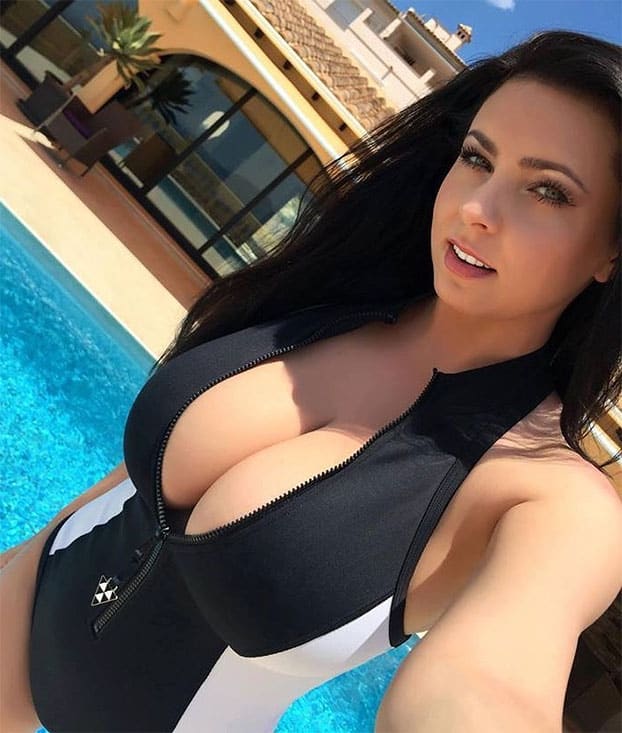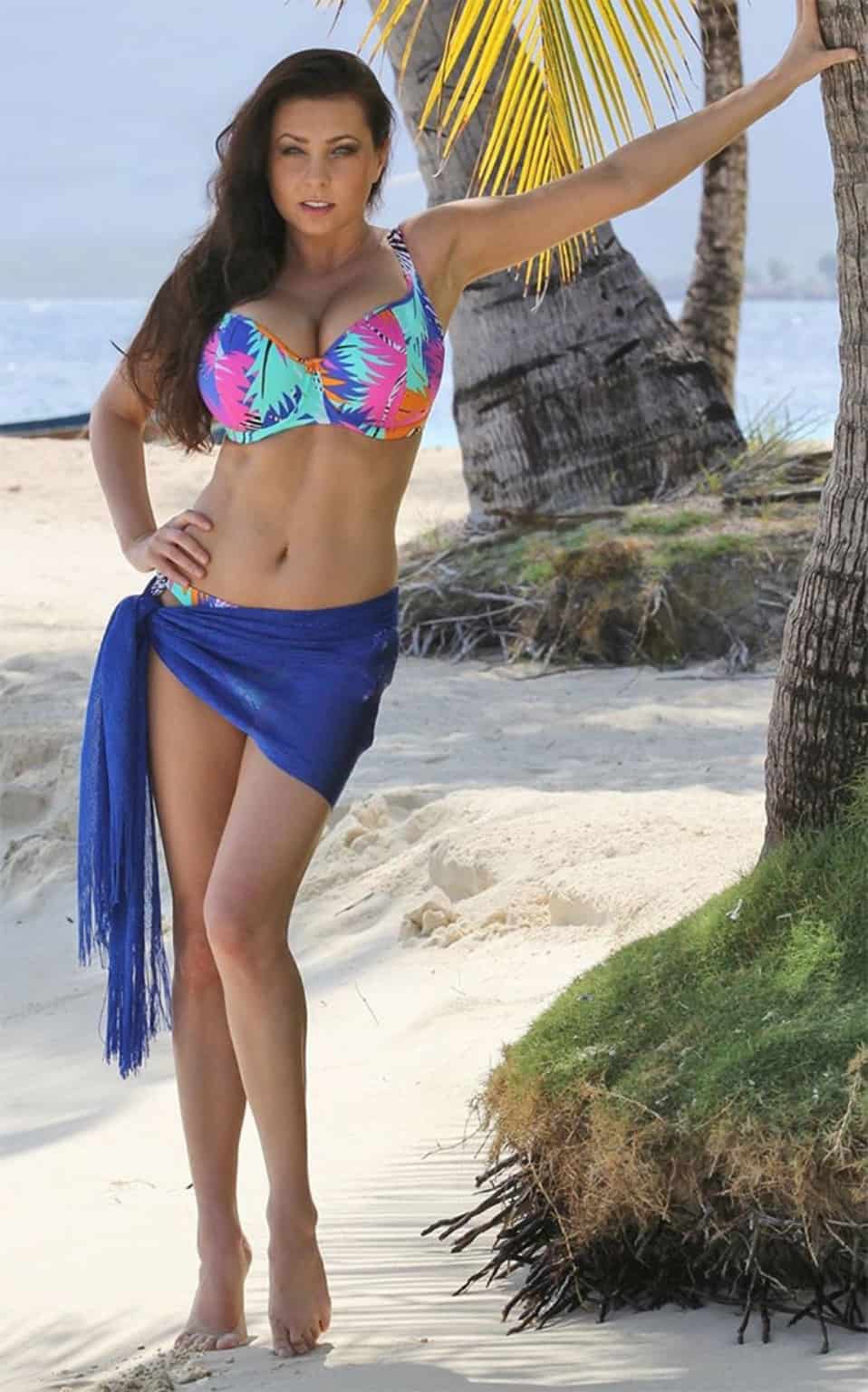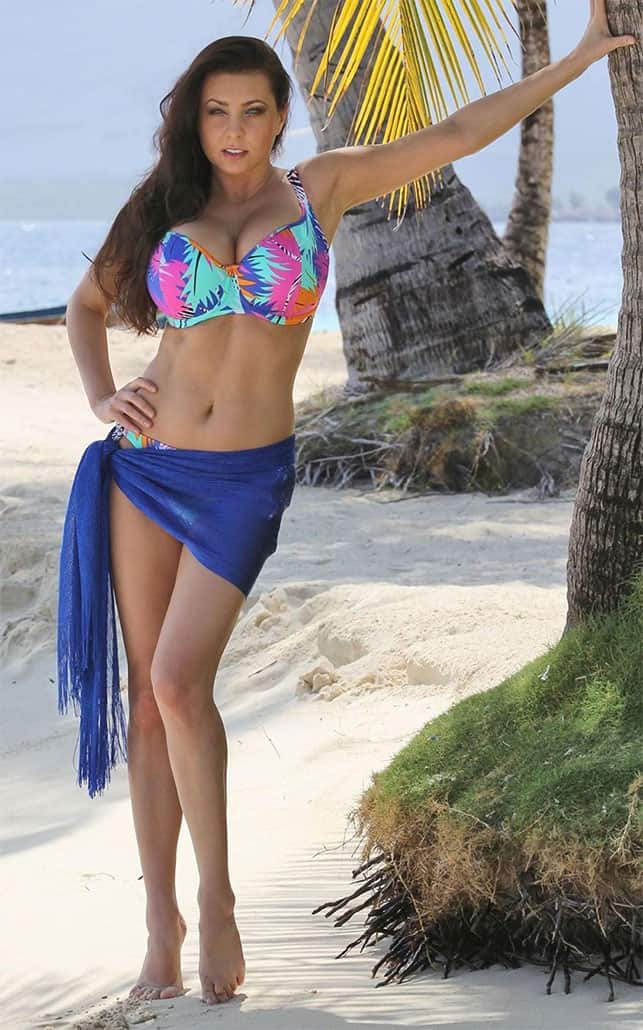 With a 36E bust size, Ewa Sonnet's assets have landed her a place on various lists of the most beautiful Polish women. However, what many people don't really know is that apart from modeling, Ewa is also an accomplished singer.
Ms. Sonnet became a photo model when she was quite young. She got discovered after graduating from high school. But even then, at the very start of her career, she showed that she wasn't afraid of revealing it all.
Back in 2003, she started modeling for Busty.pl. Since then, she has been keeping busy with various magazine pictorials, showing off her totally natural breasts, and taking part in a range of television shows and radio programs. Due to her popularity and looks, her music career also took off. She has released two albums so far: Nielegalna and Hypnotiq.
Right now, Ewa can boast with a huge following on Instagram, where she regularly posts sexy pics of her body, as well as some lifestyle content.
---
Joanna Kuchta
Fashion Aficionado, Freelance Model, Digital Influencer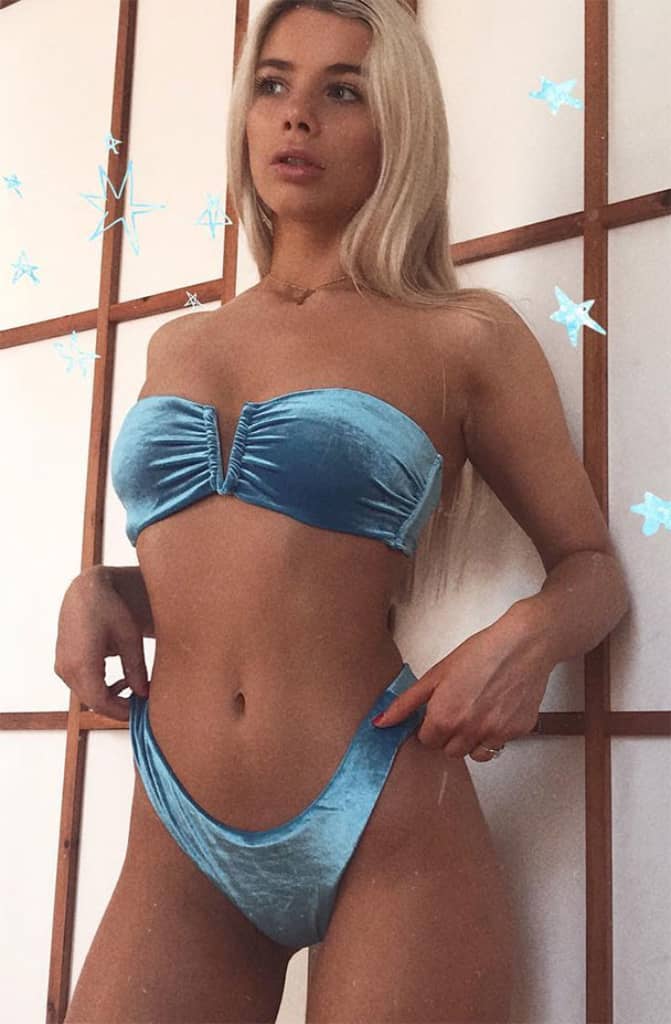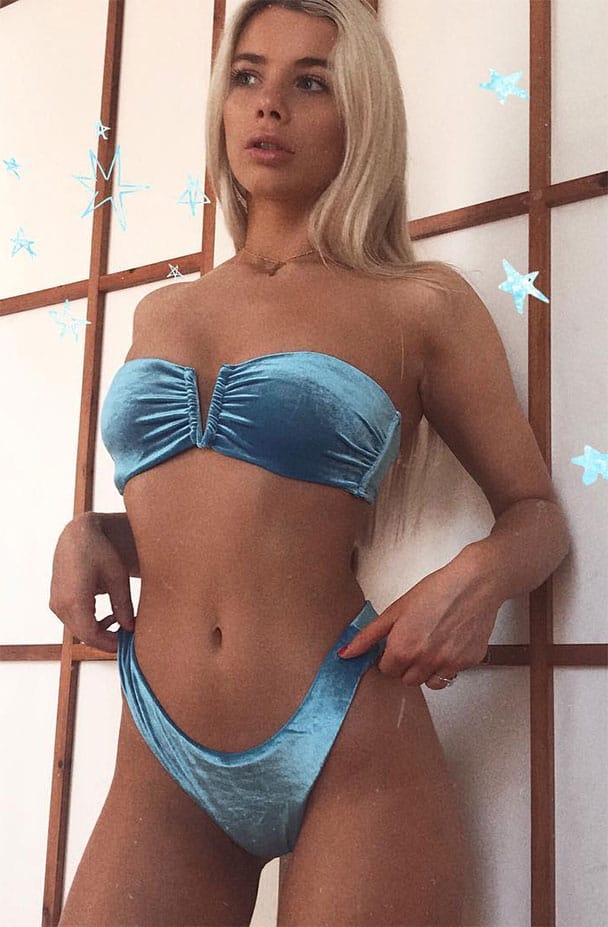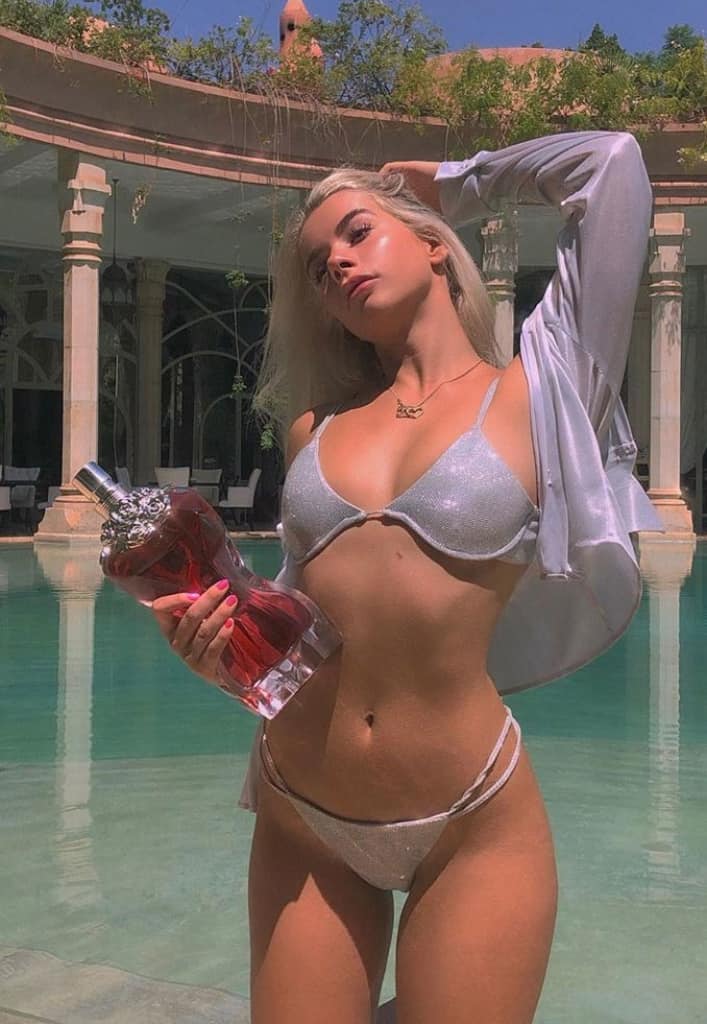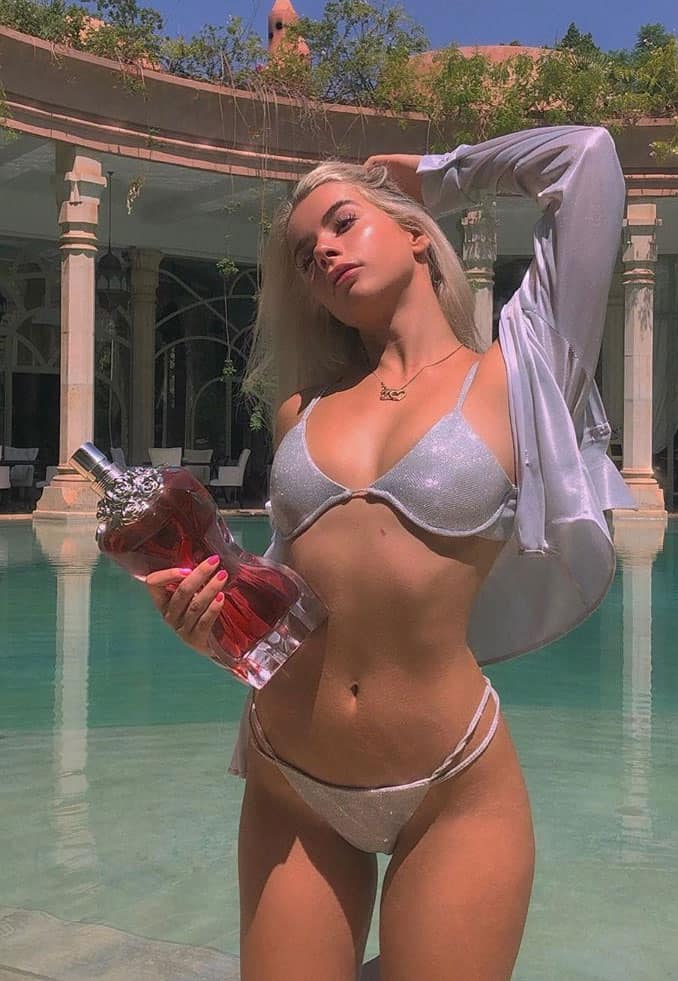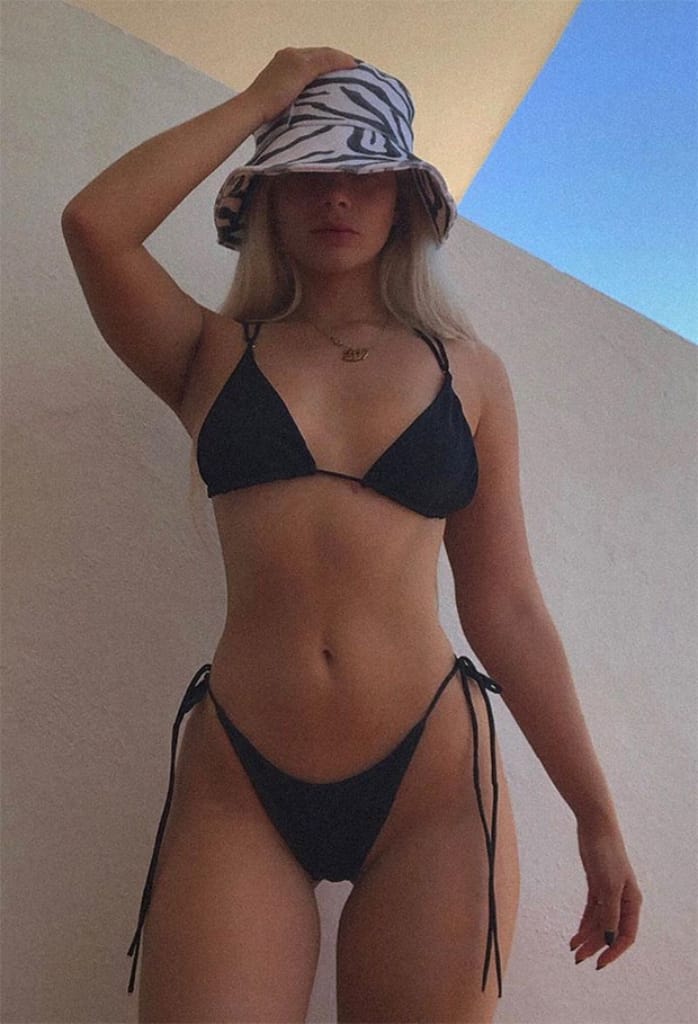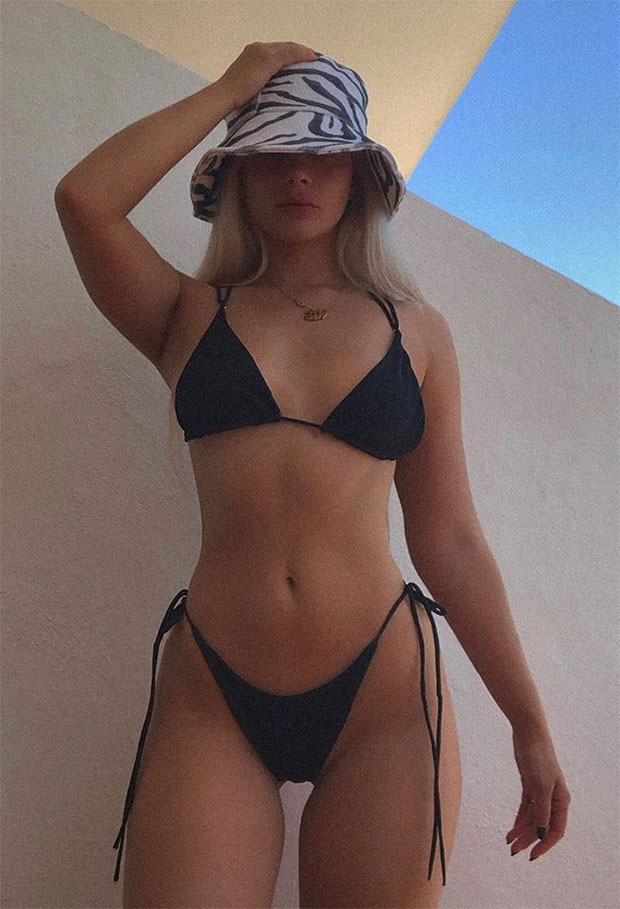 This blonde princess and one of the most beautiful Polish women in the world is certainly going to tantalize the imagination of many men. With a million followers on Instagram and lucrative modeling and influencer careers, Joanna Kuchta is the name everyone should remember!
Even though she is only 23 years old, Joanna has been in the business for a while now. Back when she was 13 years old, she moved to a small Irish town where not many people were really into fashion at all. Because of that, Joanna had to find inspiration elsewhere. She often reached into the realm of the online world to learn about the latest fashion trends.
Of course, her interest in blogging and modeling grew over time. Therefore, when she was 18, she got her first iPhone and started growing her Instagram profile.
The rest, as they say, is history. She has been featured in various magazines, including Wonderland and Nylon Japan. Furthermore, she is now one of the most popular fashion and style influencers in the UK who has collaborated with top brands, such as Fendi and Balmain, and is an inspiration of many novice content creators.
---
Karolina Leszkiewicz
Instagram Star, Fashion Blogger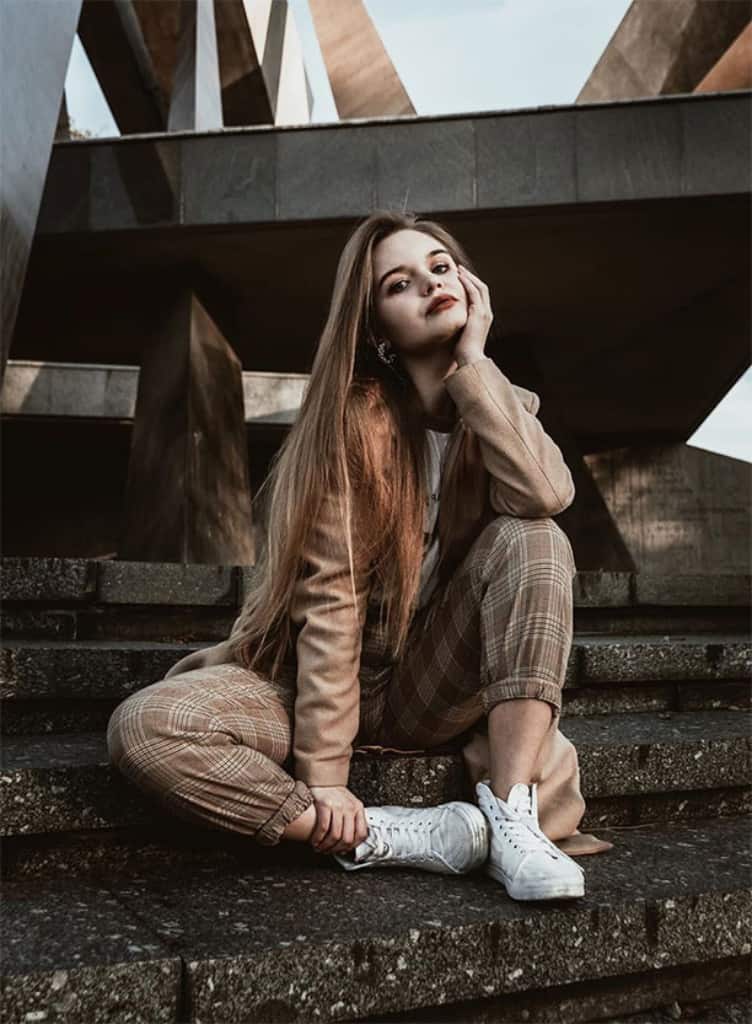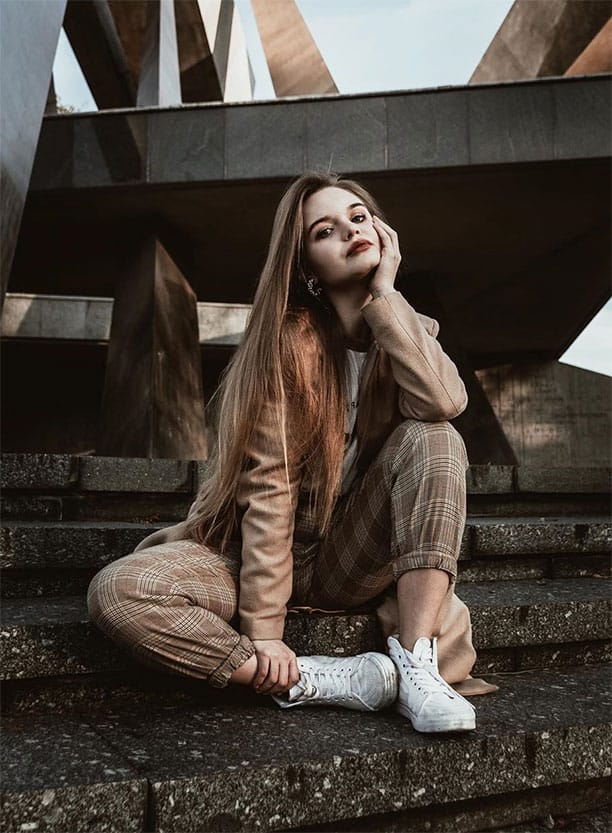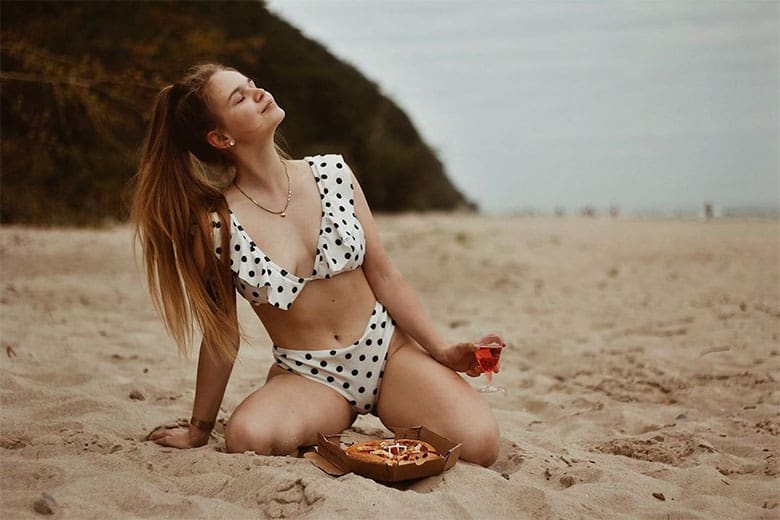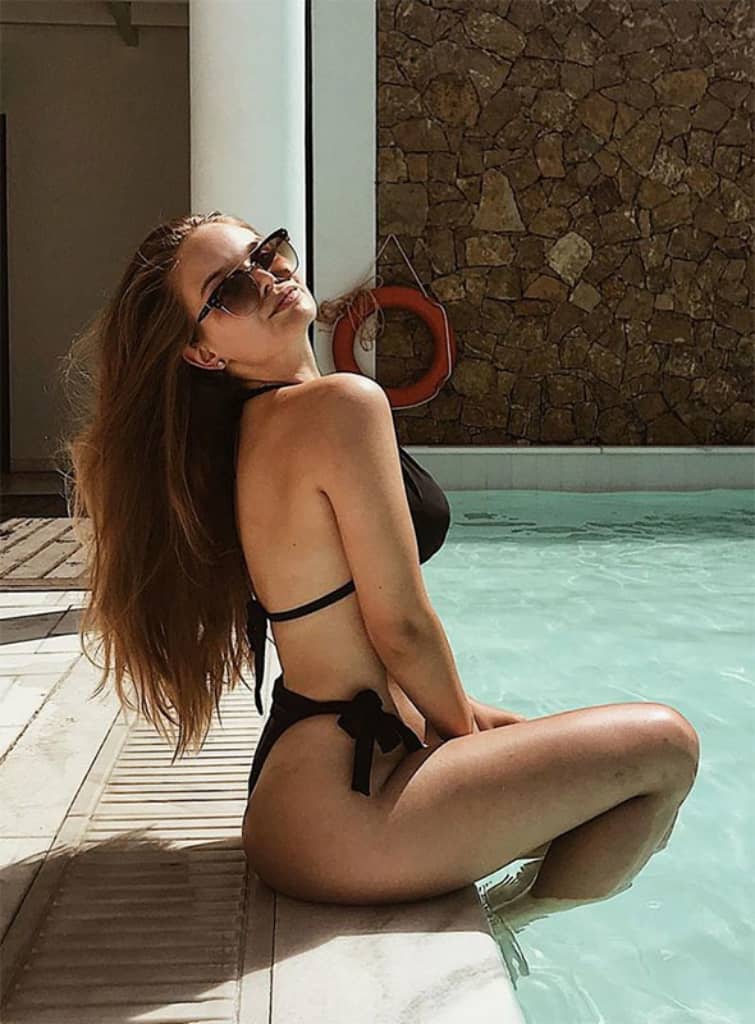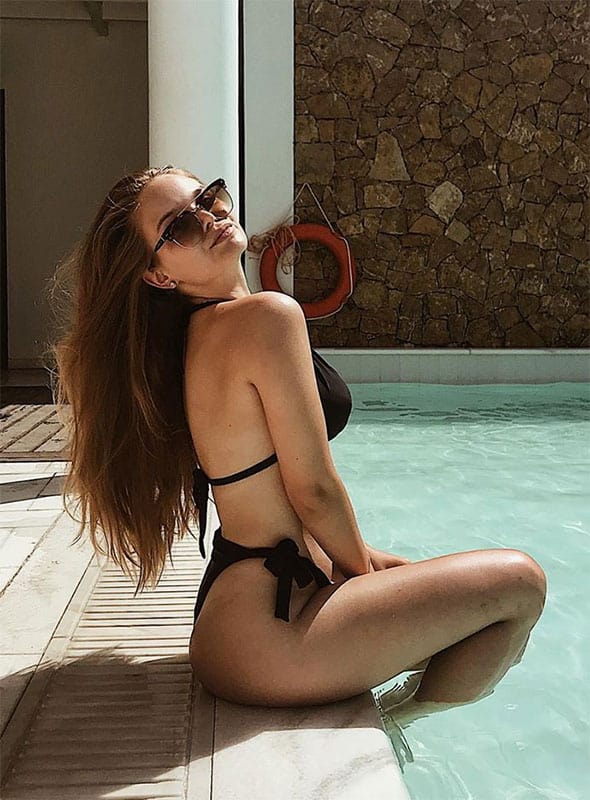 The younger generations of sexy Polish women are truly taking the world by storm — and one of their leaders is none other than Karolina Leszkiewicz.
Even though she's only 21 years old, this little Pisces has already become one of the most popular fashion and style Instagram influencers. It has been said that her net worth is somewhere between $100,000 – $1M.
Why is Karolina so interesting to her audience? Apart from her long silky hair and a figure to die for, her eye for detail has earned her more than 14,000 followers. Kaila Karolina (as she's mostly known) loves artsy photography and is not afraid to curate her Instagram profile to appease the masses.
Luckily, her audience loves her, too, and has allowed her to become a true star in Poland. Who knows? She just might become a worldwide phenomenon in just a few years!
---
Dorota Rabczewska
Polish Singer-songwriter, Actress, Producer, Television Personality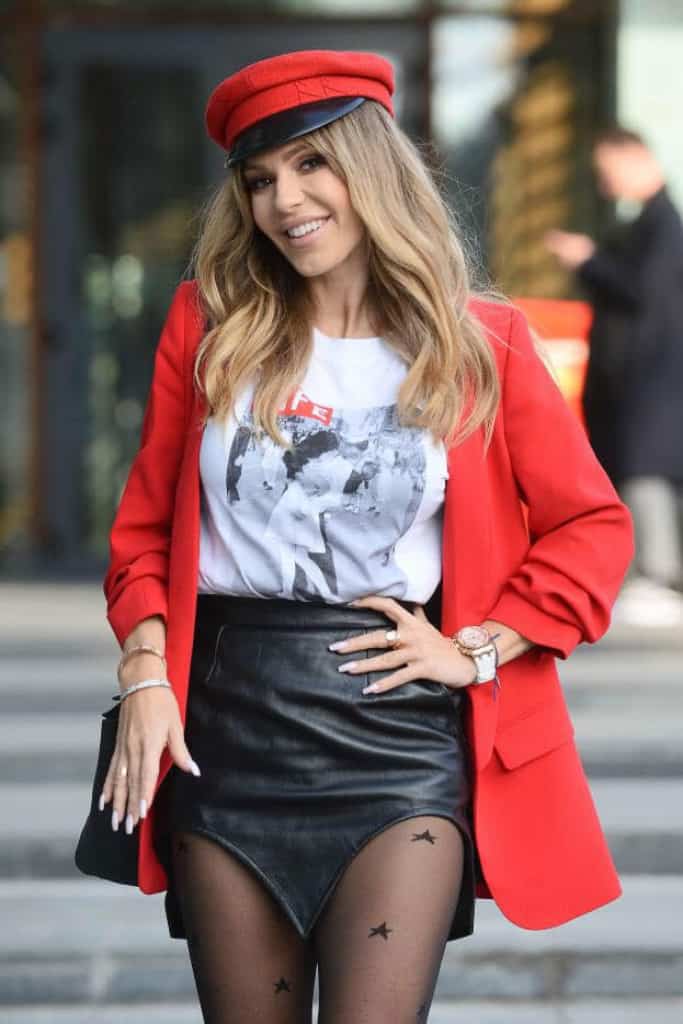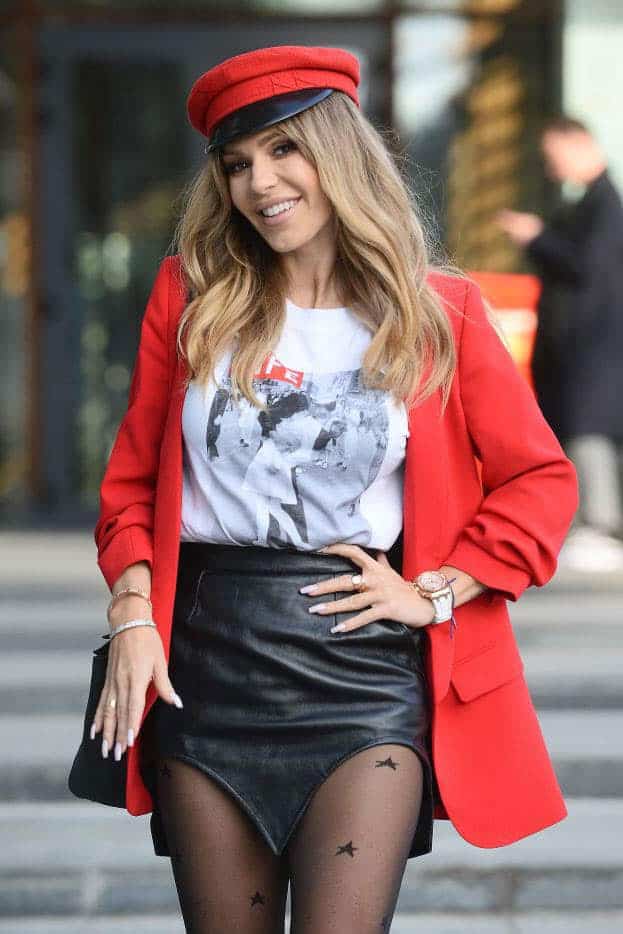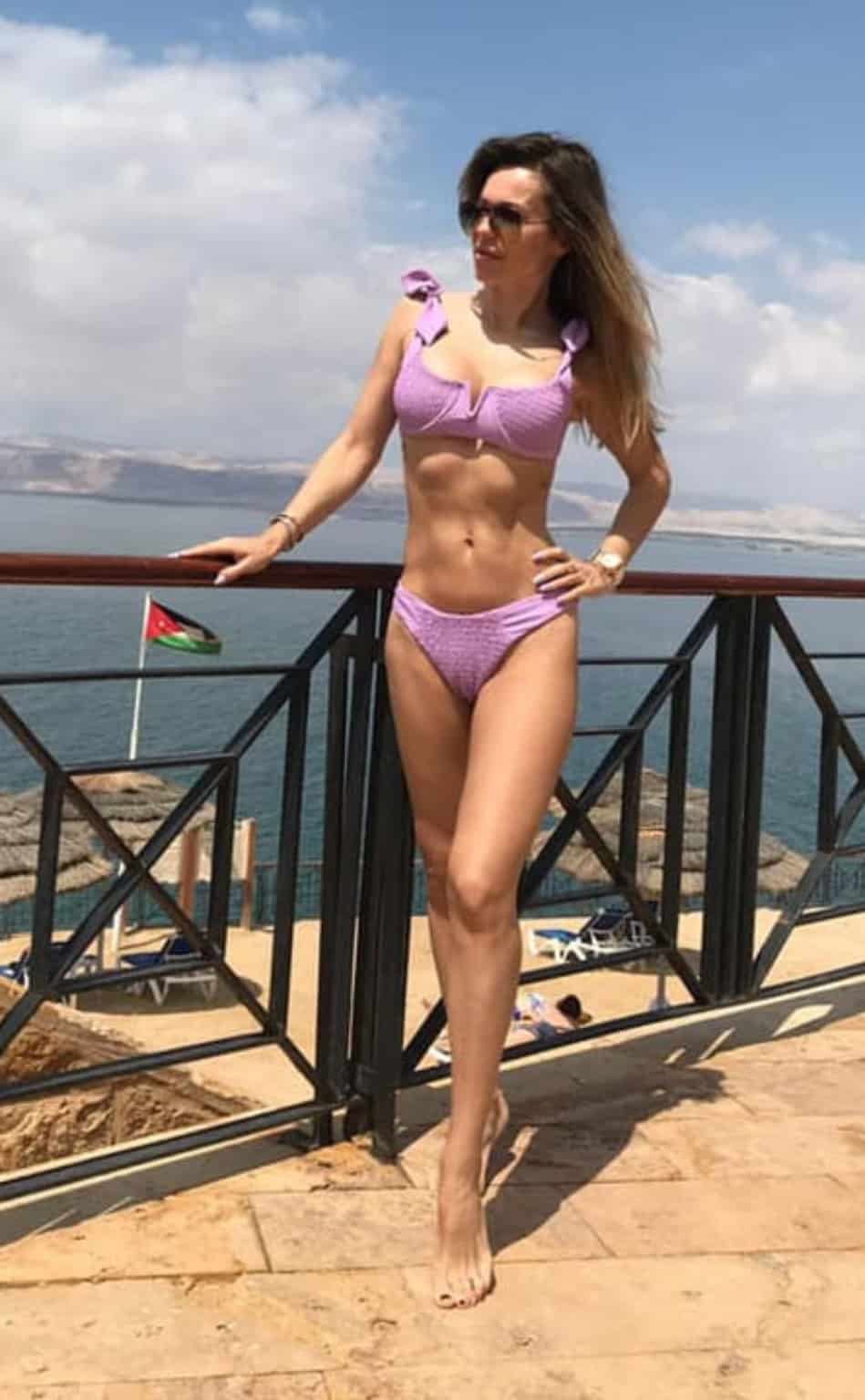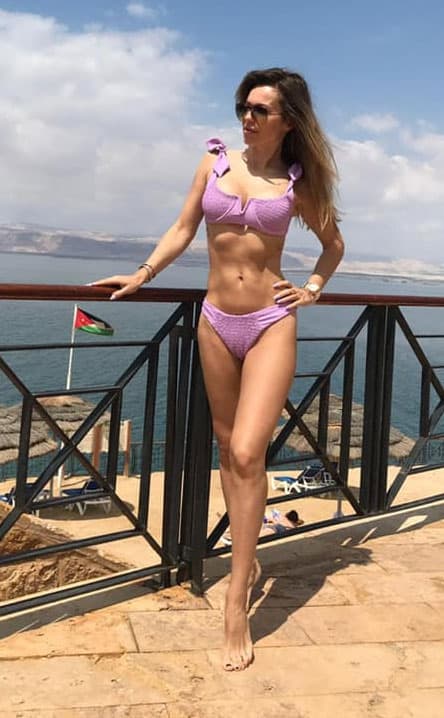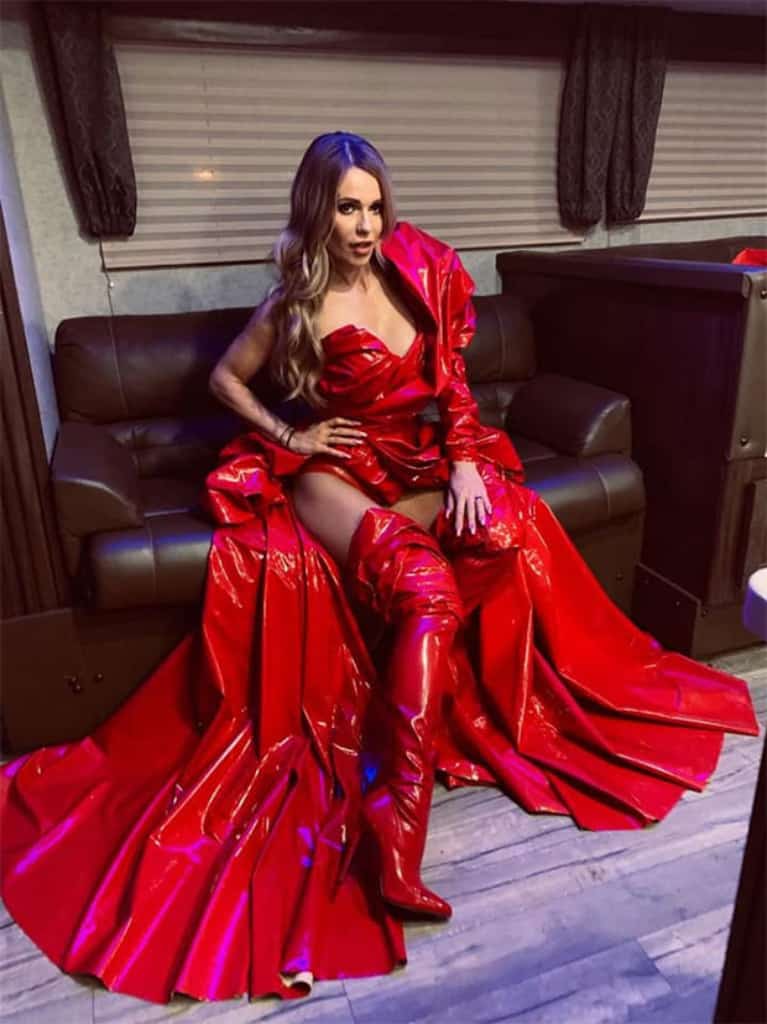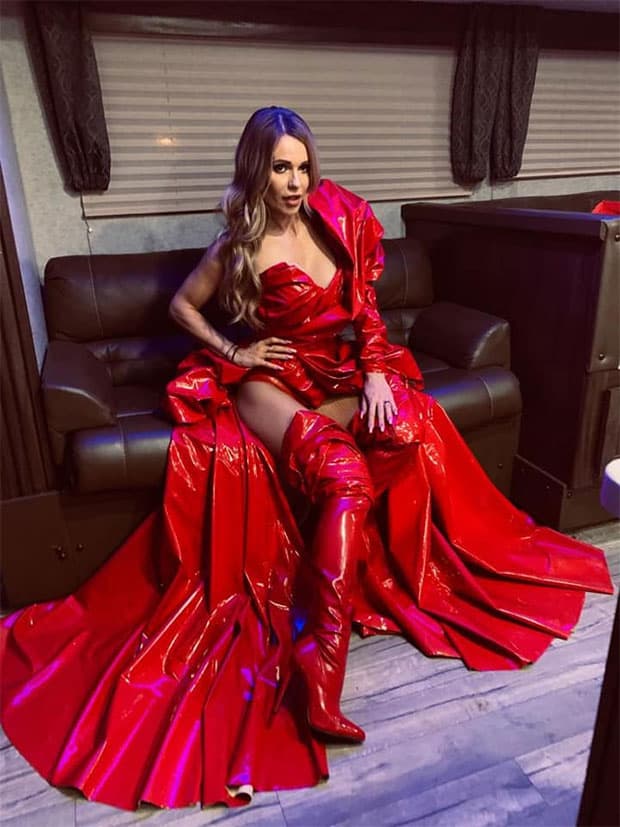 What can we say about Doda that hasn't already been told? Doda is more than just a professional moniker for Dorota Rabczewska; it is her brand and the name that has made her a true superstar not only in Poland but in the rest of the world as well.
Born in Ciechanów, Doda used to be an athlete, winning plenty of medals and championships in her time. However, as luck would have it, she knew her stardom was somewhere else.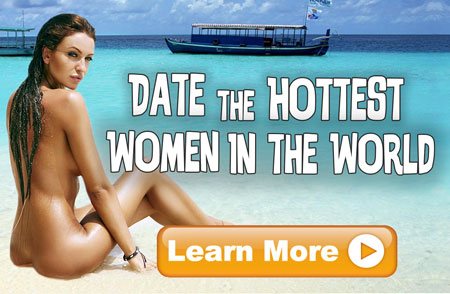 As an extremely talented singer, she started her music career in 1998 at the Buffo Theater. Later on, she became the vocalist of Virgin, a hard rock band, at the tender age of 16. One of Doda's many strengths is that she's not afraid of controversy or speaking her mind. Thus, after Virgin broke off, she quickly started a solo career.
The success of her singles, as well as her ambition and quick wit, have made her a true star and one of the most popular Polish artists. In fact, she's so popular that even CNN had to recognize her influence and proclaim her to be one of the most popular Poles in 2008!
---
Sandra Kubicka
Actress, Model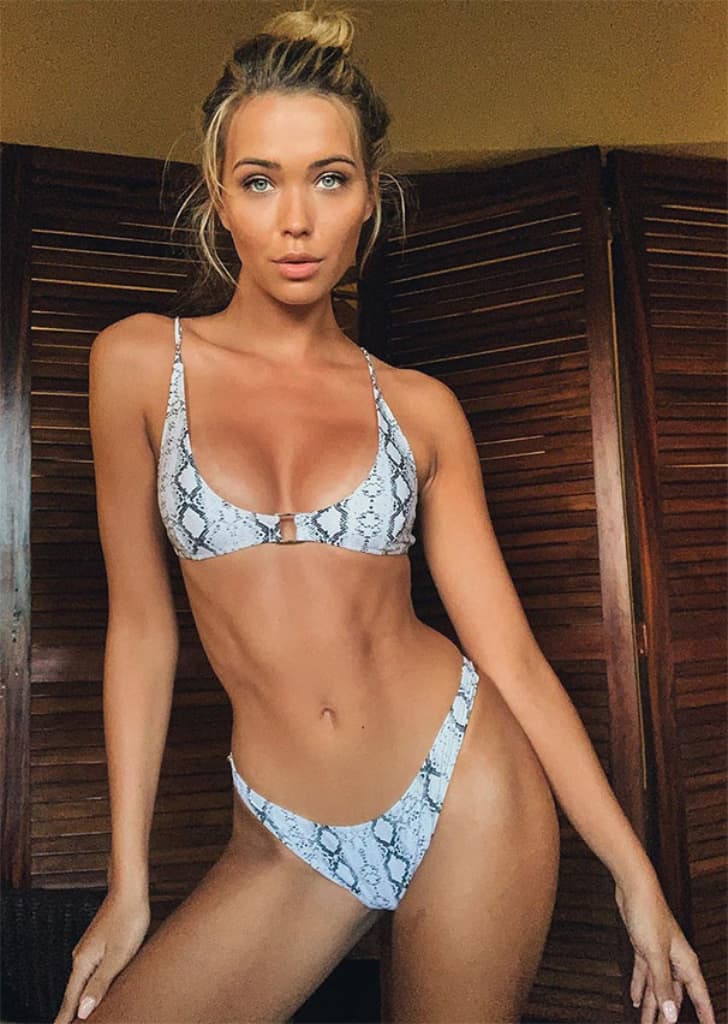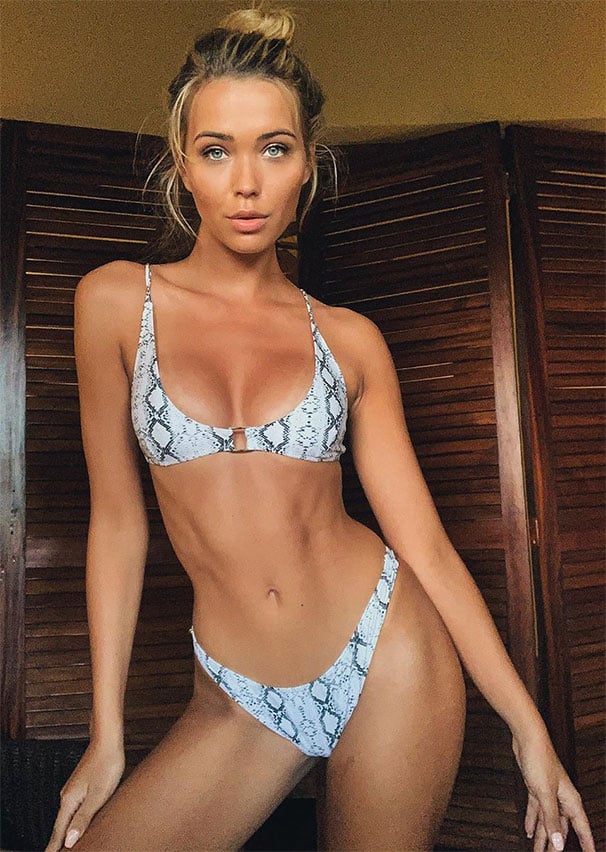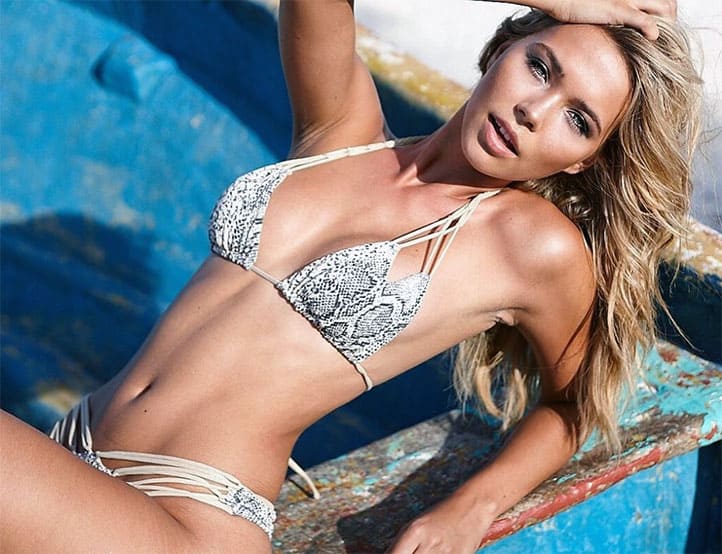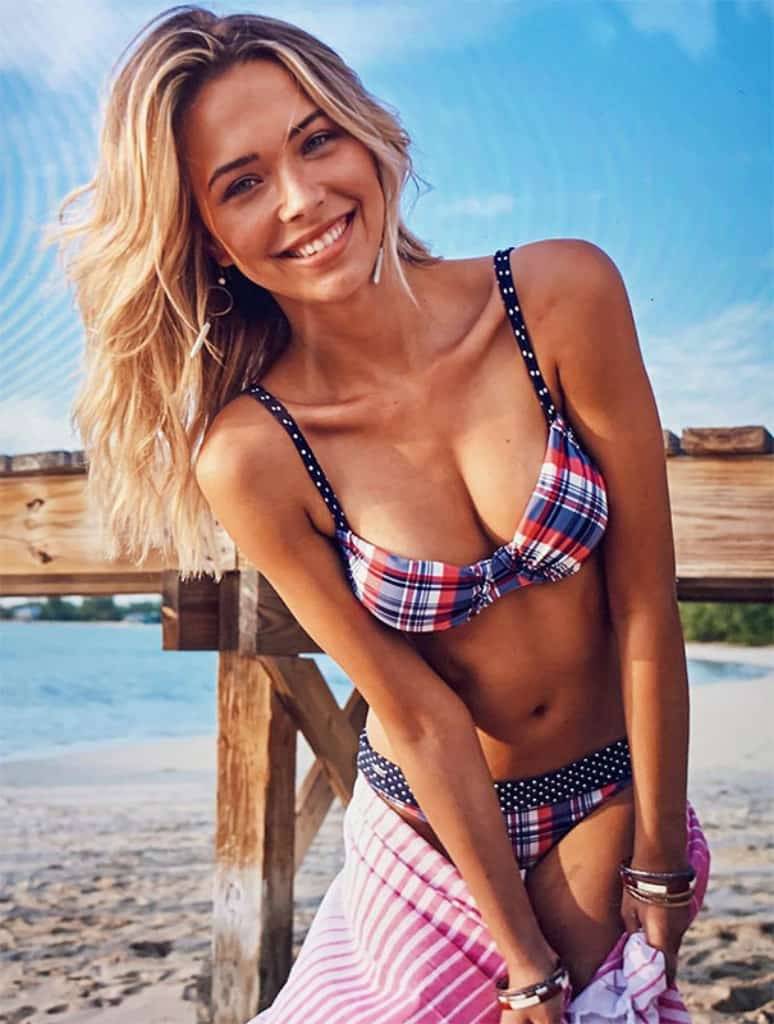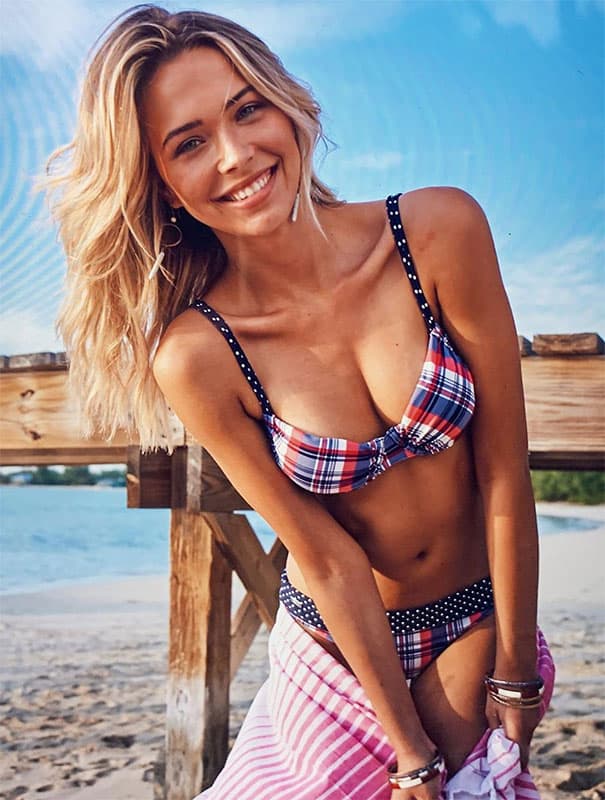 As another pretty little thing on our list of the most beautiful Polish women in the world, Sandra Kubicka is mostly known for her good looks, including her sizzling body and long blonde tresses.
However, don't think that is all she has to offer. Sandra is also one of the most popular Polish influencers, with more than 500,000 followers on Instagram.
Although she is originally from Łódź, Sandra was lucky enough to move to the US when she was 13. Once there, she entered a competition where the main prize was a contract with a modeling agency.
Since she was reluctant to participate, her mother gave her the extra push she needed. Alas, she was disqualified because she didn't want to take part in the talent section.
Despite the fact she didn't win the prize, her good looks attracted one of the most popular modeling agencies in the world, Next Model Management. Since then, she has become a staple for many brands and has appeared in various magazines, including Cosmopolitan, Maxim, Glamor, and Playboy.
---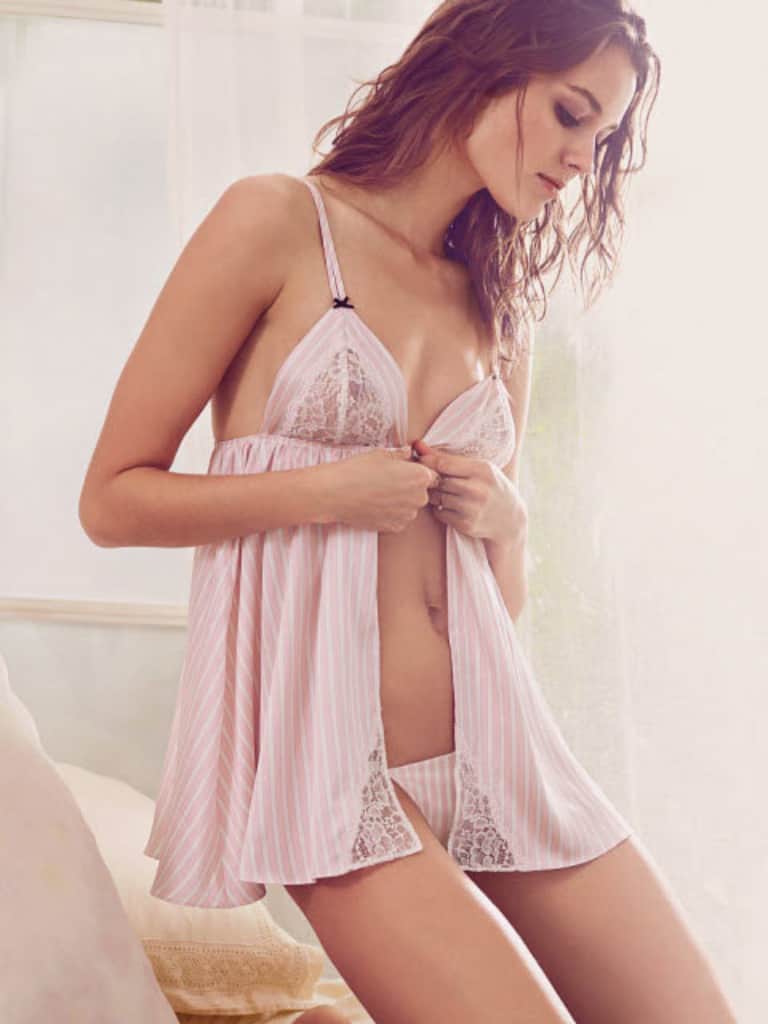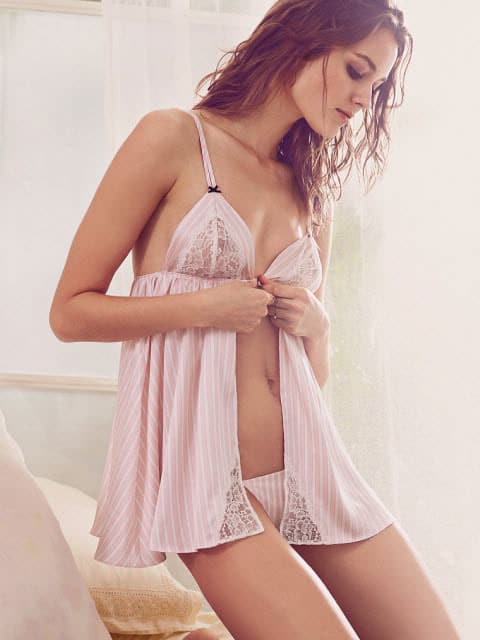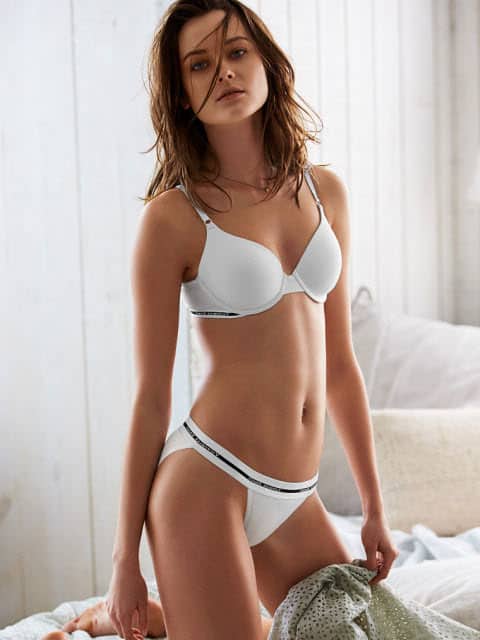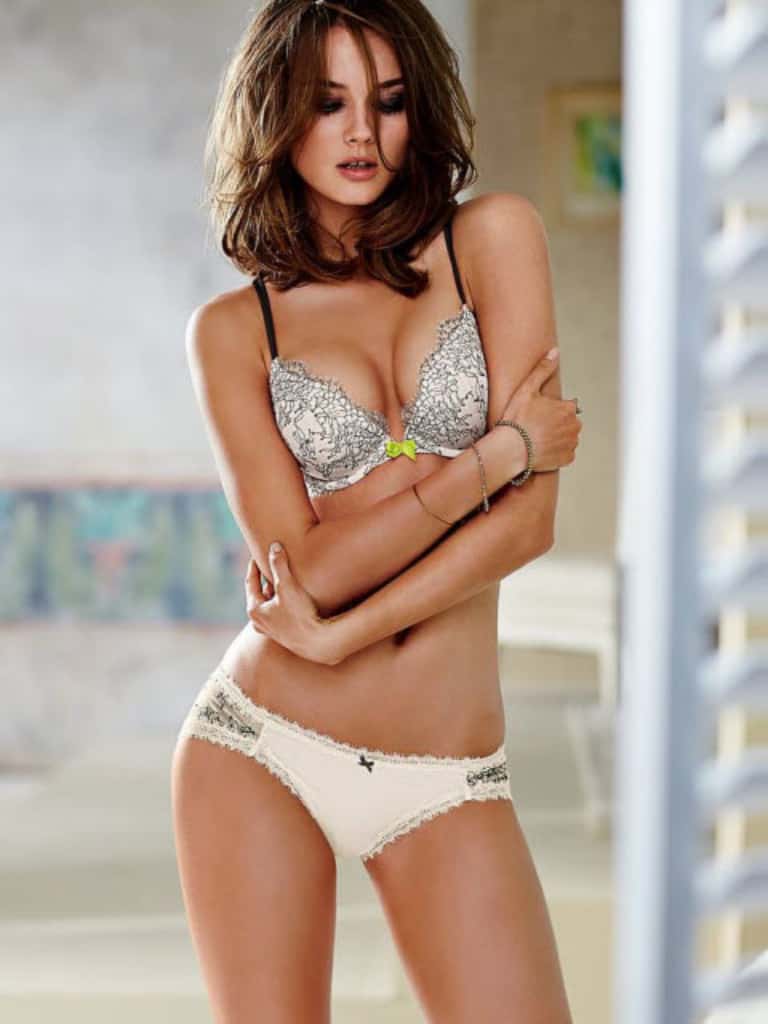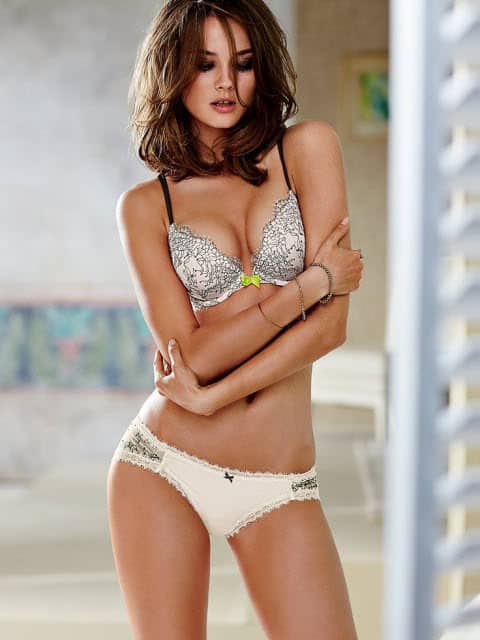 Monika Jagaciak, better known as Jac, has been in the fashion industry for over a decade now. However, the beginning of her career was marked by a scandal.
She wasn't allowed to take part in the Australian Fashion Week when she was just 14 due to her age. Nevertheless, this hasn't stopped her from becoming one of the most beautiful Polish women in the world and a successful model.
Though she started young, Monika has been a sought-after commodity from the very beginning. Her real breakthrough came at the 2009 New York Fashion Week.
Over time, she has established an incredible career, walking the runway of many famous brands, such as Victoria's Secret. She became an Angel in 2015, and because she also has a face to die for, she's been the face of Chanel Beauty as well.
---
Magdalena Zalejska
Fashion Model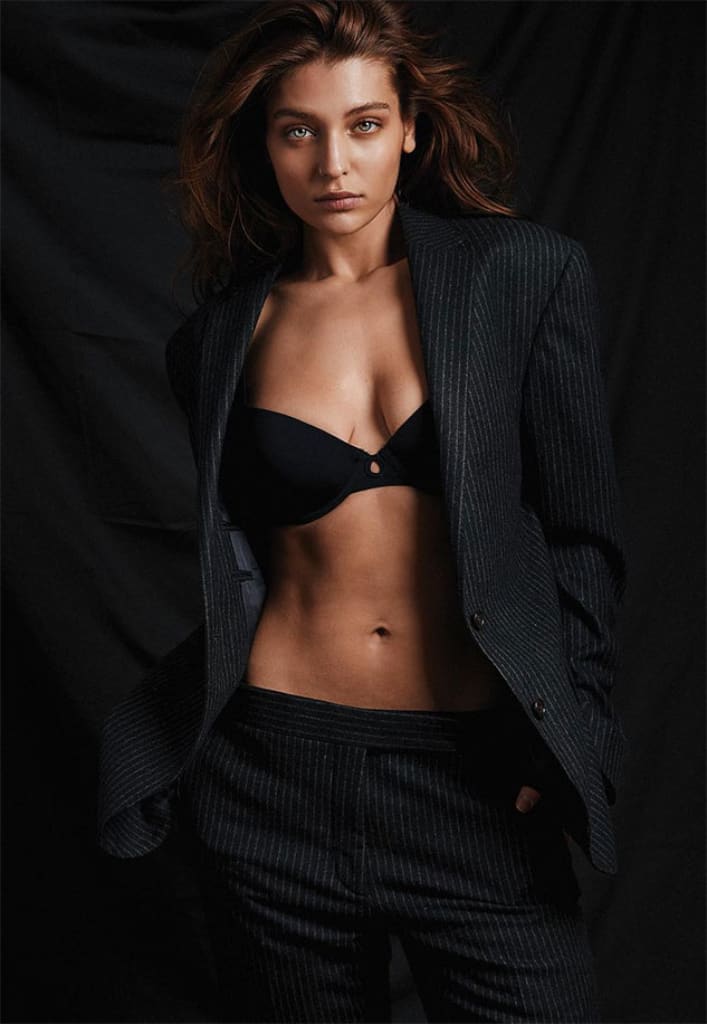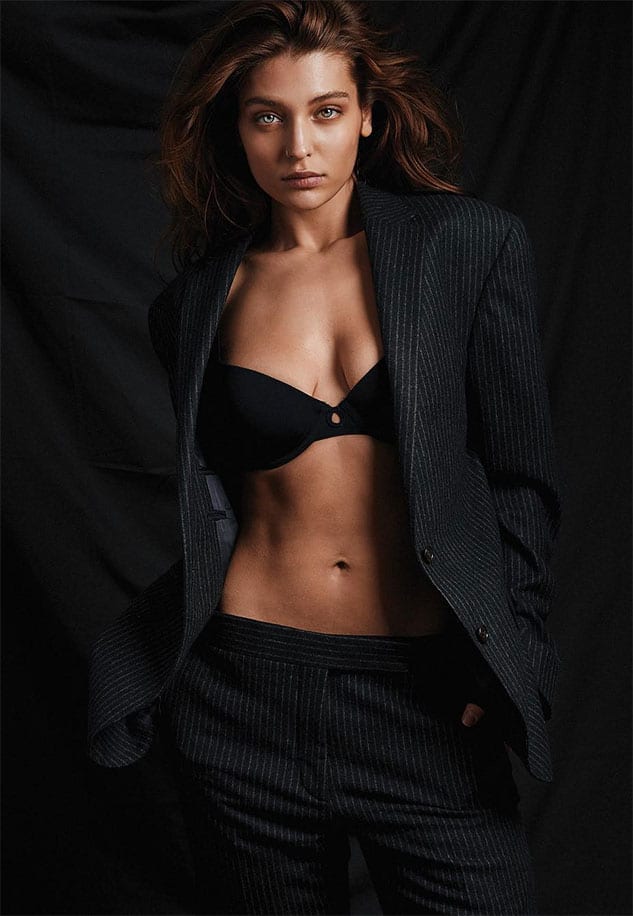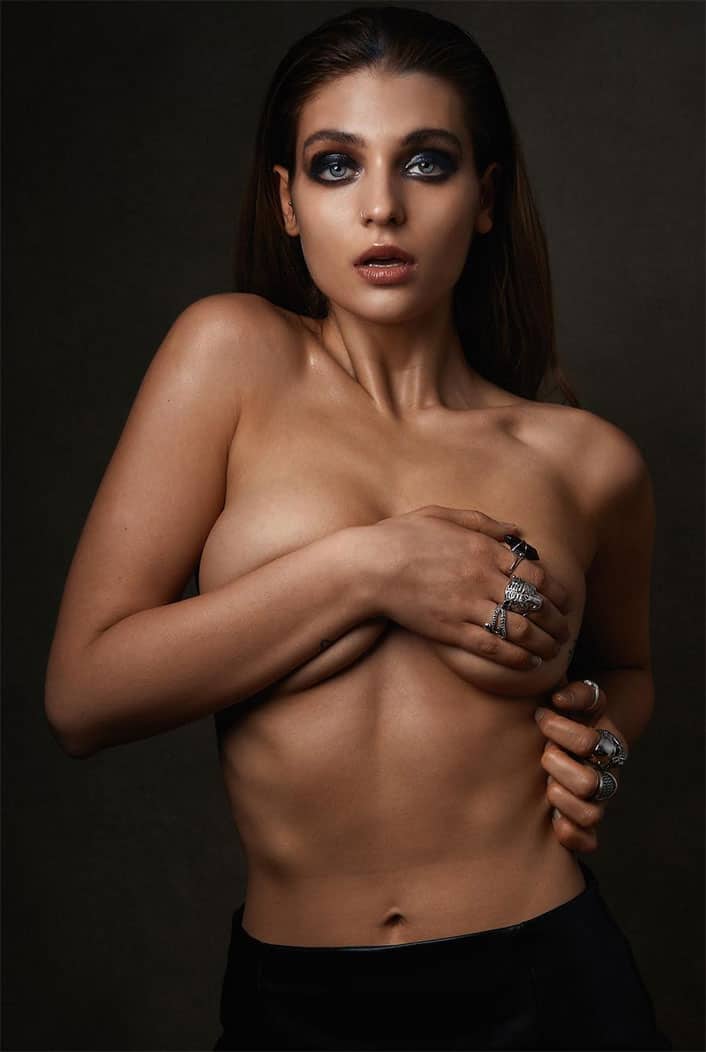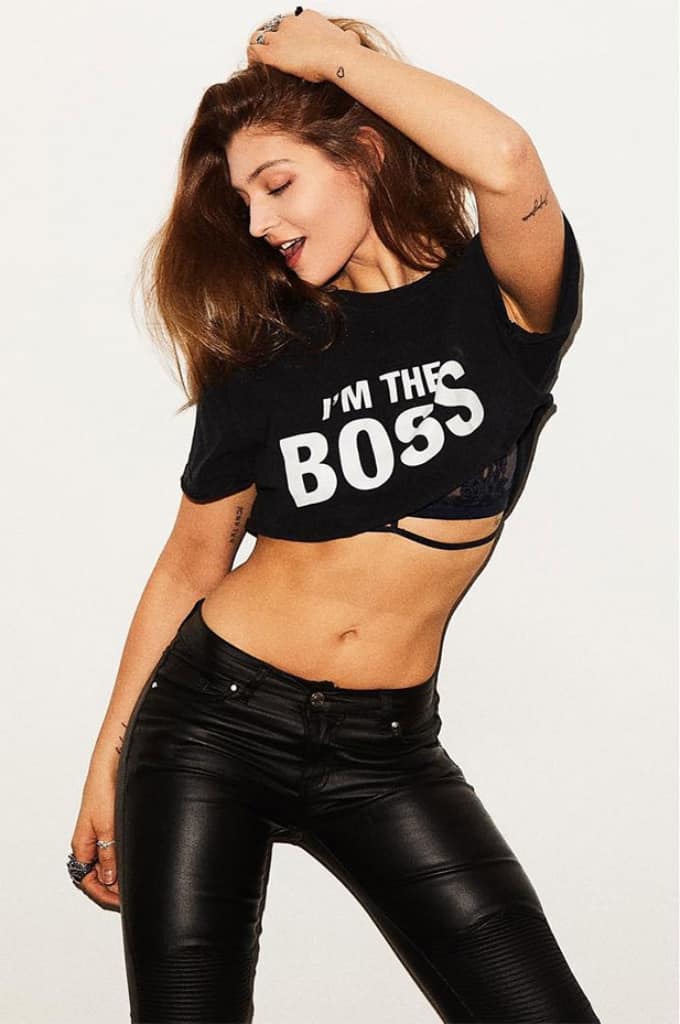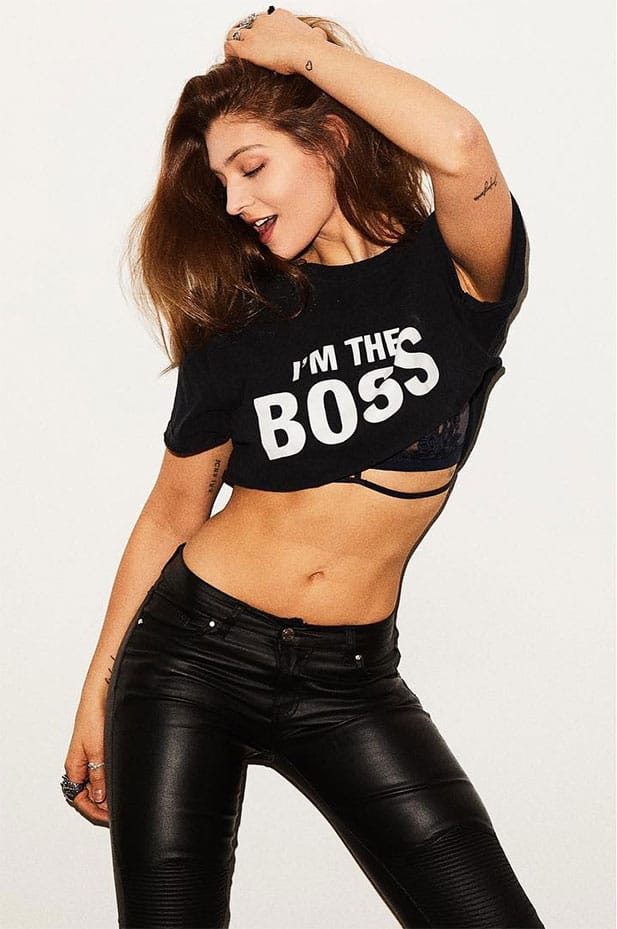 Blue eyes, luscious brunette tresses, and incredible curves — it's no wonder that many people immediately think of Magdalena Zalejska when talking about beautiful Polish women. Although she's only 26 years old, she has more than 70,000 followers on Instagram and ought to become even more popular in the following years.
How do we know that? Well, just one glance at her Instagram page is enough to tell you that Magdalena keeps it real 24/7. She's not afraid to share with her followers just how "normal" she truly is.
She has an obsession with potatoes and is quite dedicated to her plant-based diet and well-being. At the same time, she often posts silly videos and witty captions, which are not only endearing but positively hilarious.
Still, we do have to say that her looks play a huge role in her career. Currently, she's still relatively unknown as a model, but she's signed on to Premier Management, has modeled for designers such as Vivian Chan, and has appeared in magazines like Cosmopolitan. So, we'll keep our eyes peeled and wait for her big breakthrough; she may become the next best supermodel!
---
Ola Ciupa
Polish Photomodel , TV Presenter, Celebrity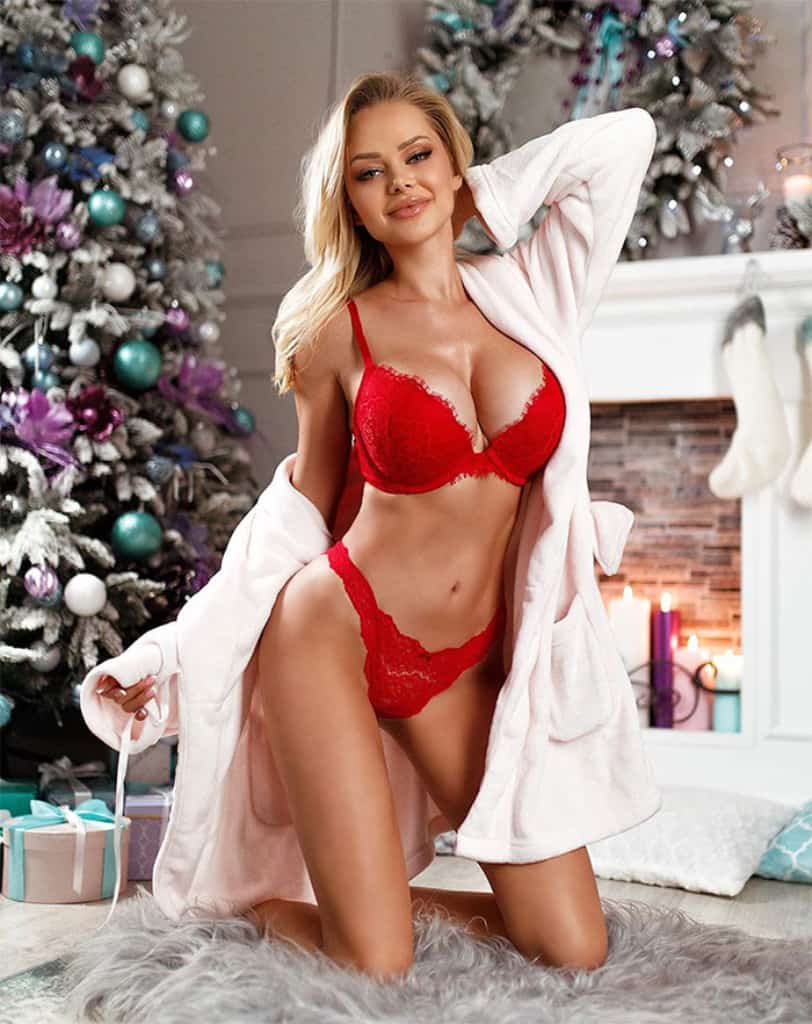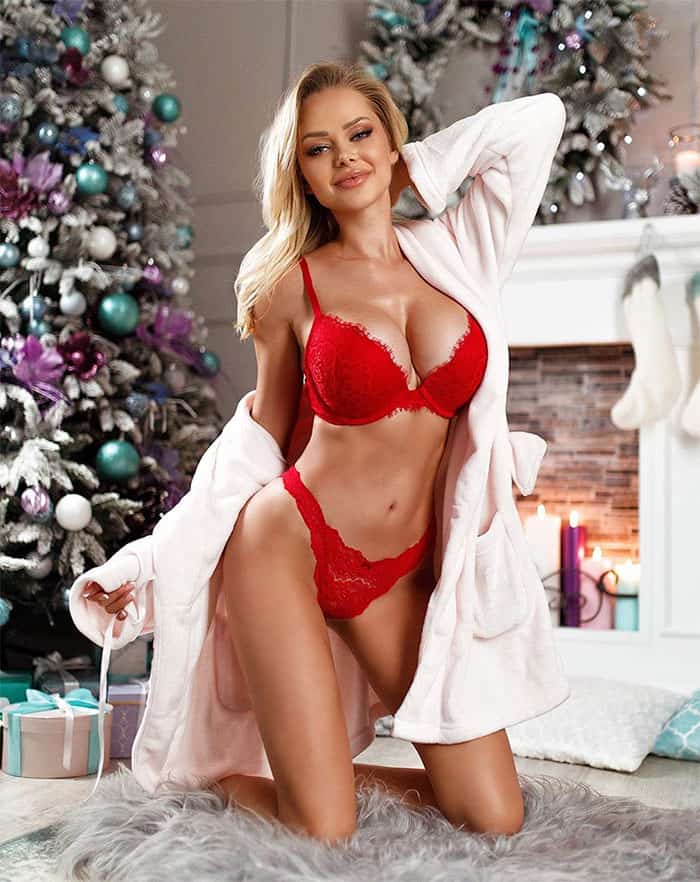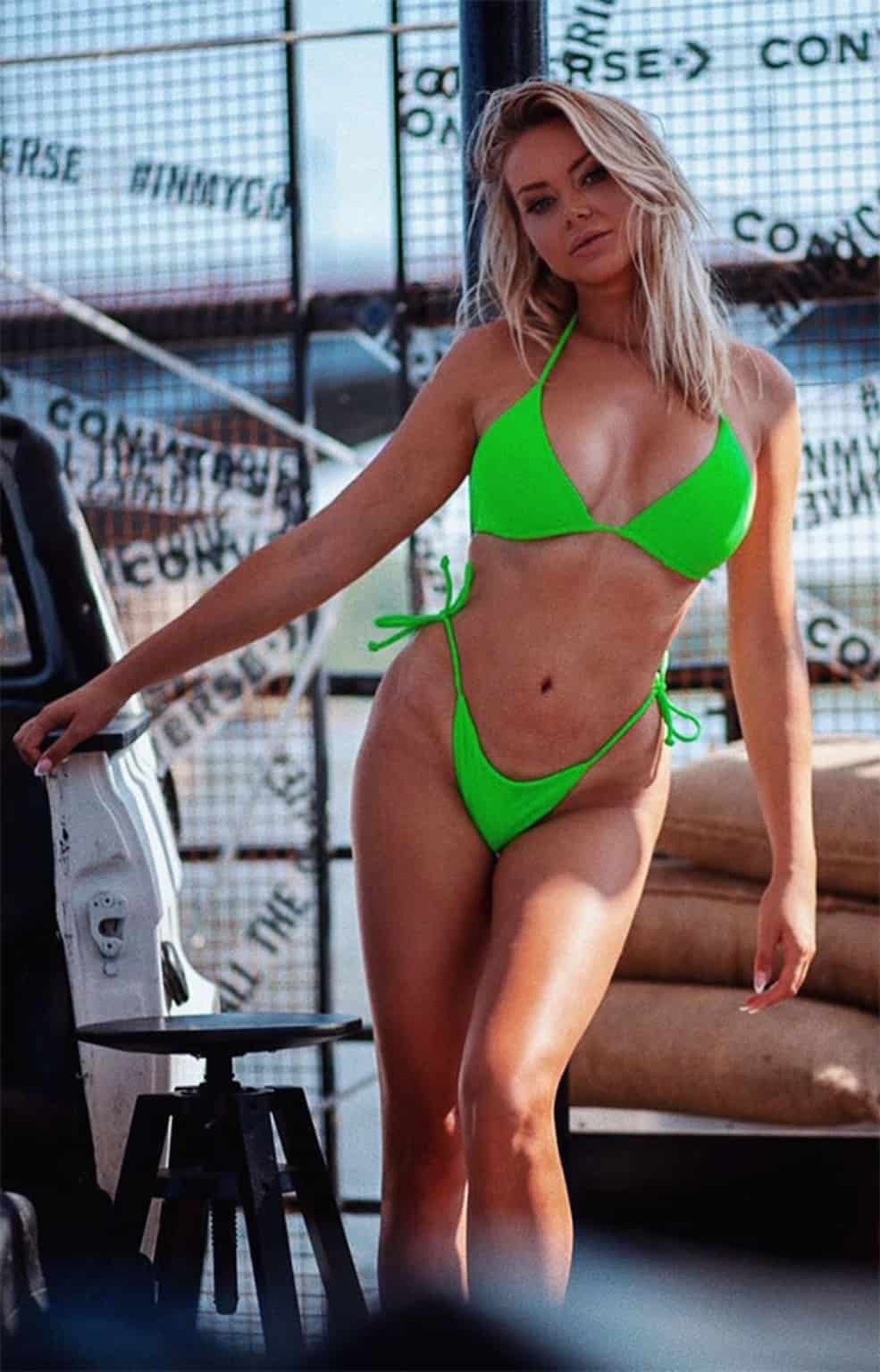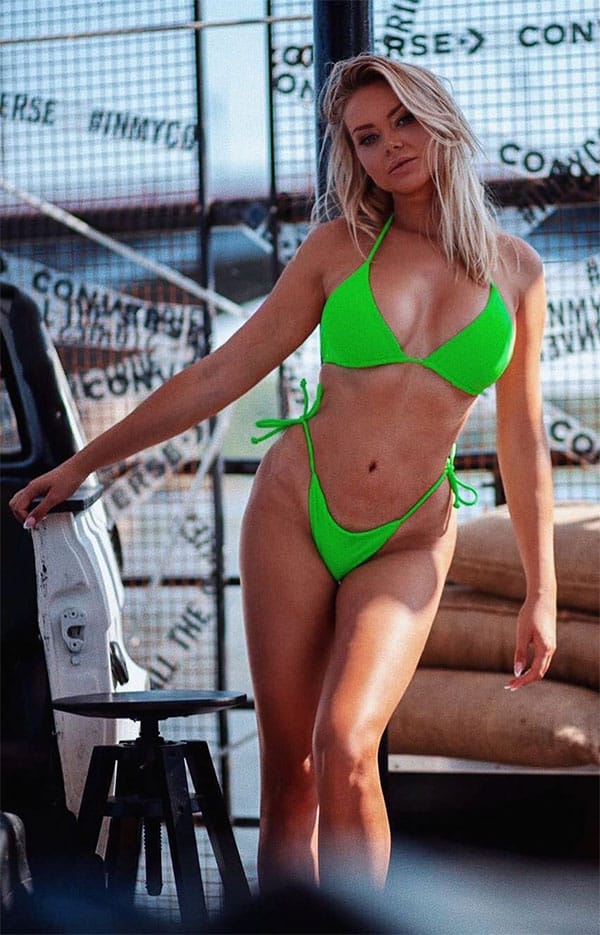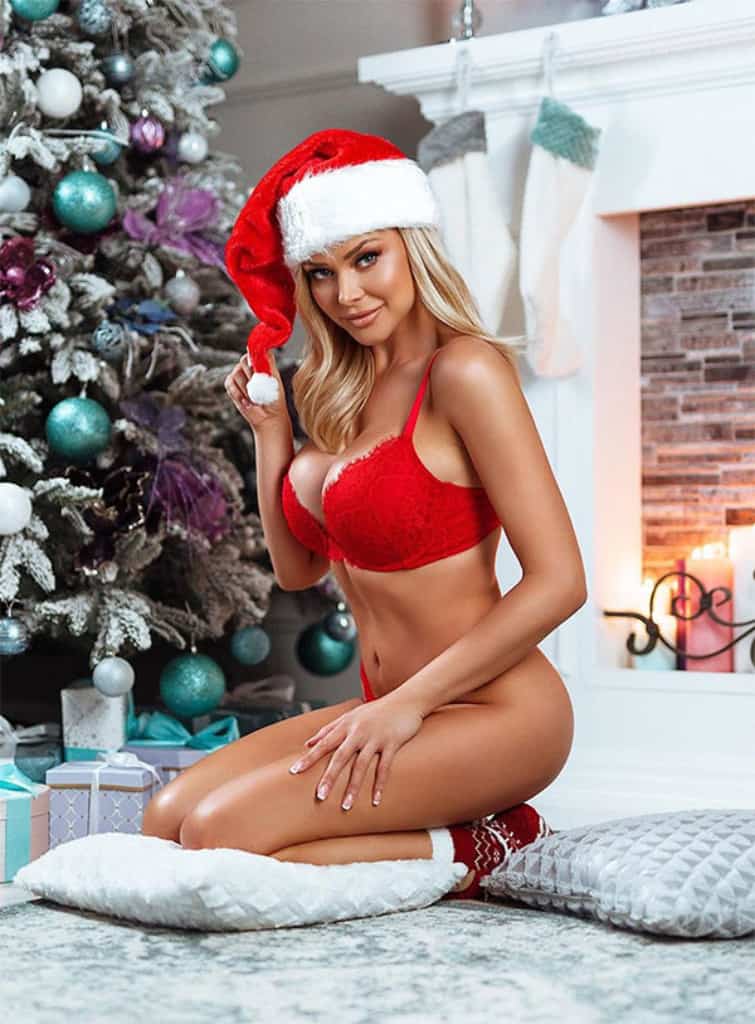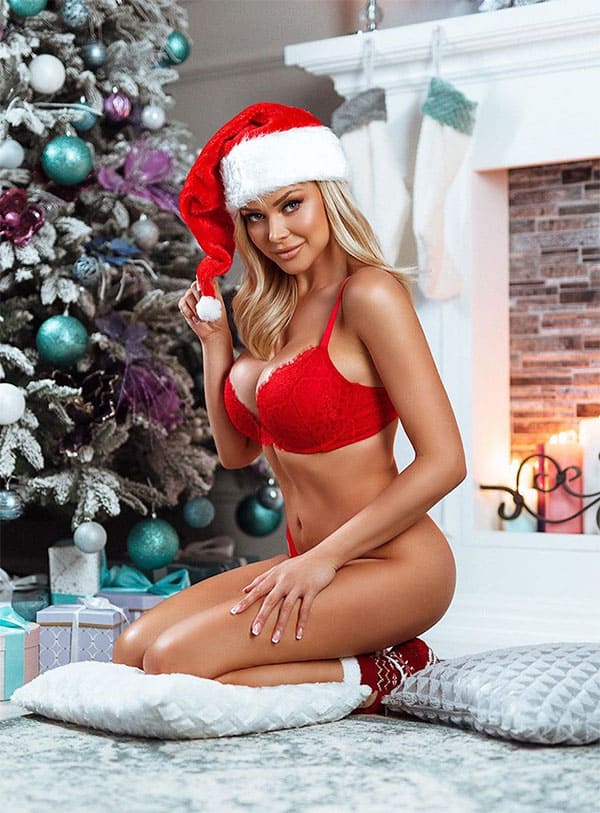 Eurovision is a big hit in — you guessed it — Europe, so it goes without saying that anyone who finds themselves on its stage is bound to attract some attention. That's exactly what happened to Ola Ciupa, model, actress, and one of the most beautiful Polish women we've ever seen.
Born in Radomsko, this little Leo has everything going for her. Her hair, body, face, and talent — she's got it all and has built a career based on it. Thus, it wasn't a surprise to see her on the Eurovision stage, acting as a laundress while a band sings around her.
The 2014 Eurovision wasn't the first time we saw her. Ola took part in Miss Mazovia in 2013 and was even a semifinalist for Miss Poland that same year. Still, after Eurovision, her career really took off, letting her appear on Top Chef with Padma Lakshmi and Celebrity Splash!
What is she up to now? Well, with more than 400,000 followers on Instagram, Ola is doing just fine! She is currently a presenter at Eska TV. Additionally, she now goes by DJ Slavic and has more than 6 million views on her latest YouTube music video.
---
Anna Maria Olbrycht
Professional Model, Instagram Star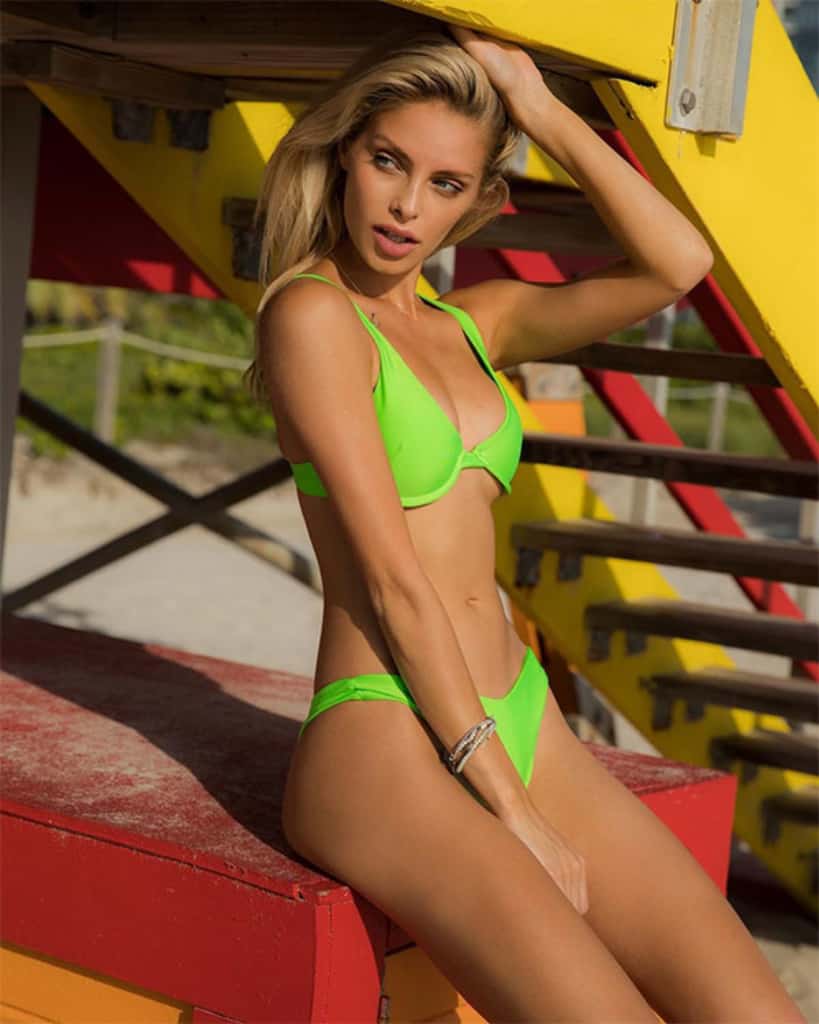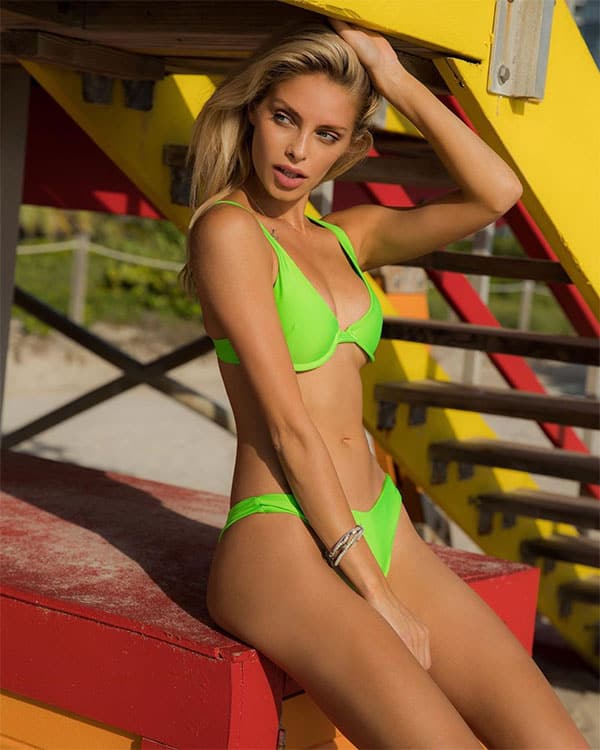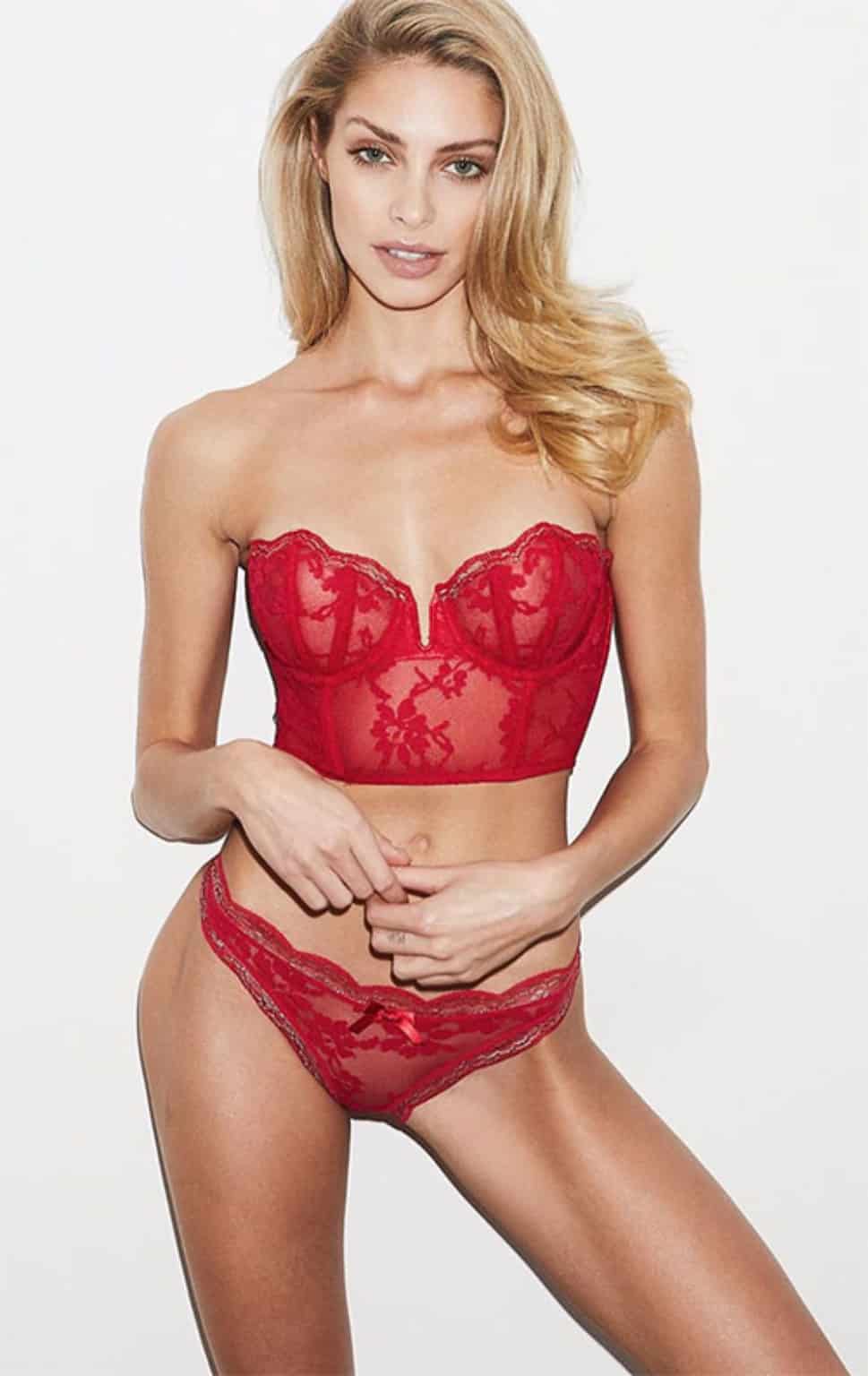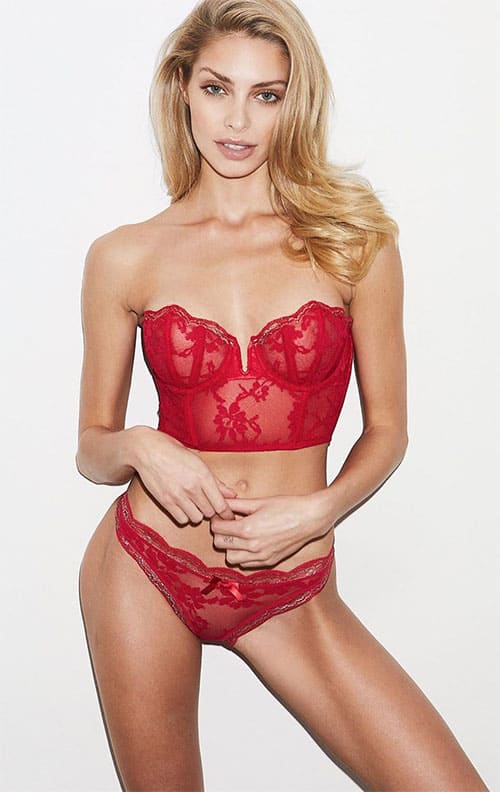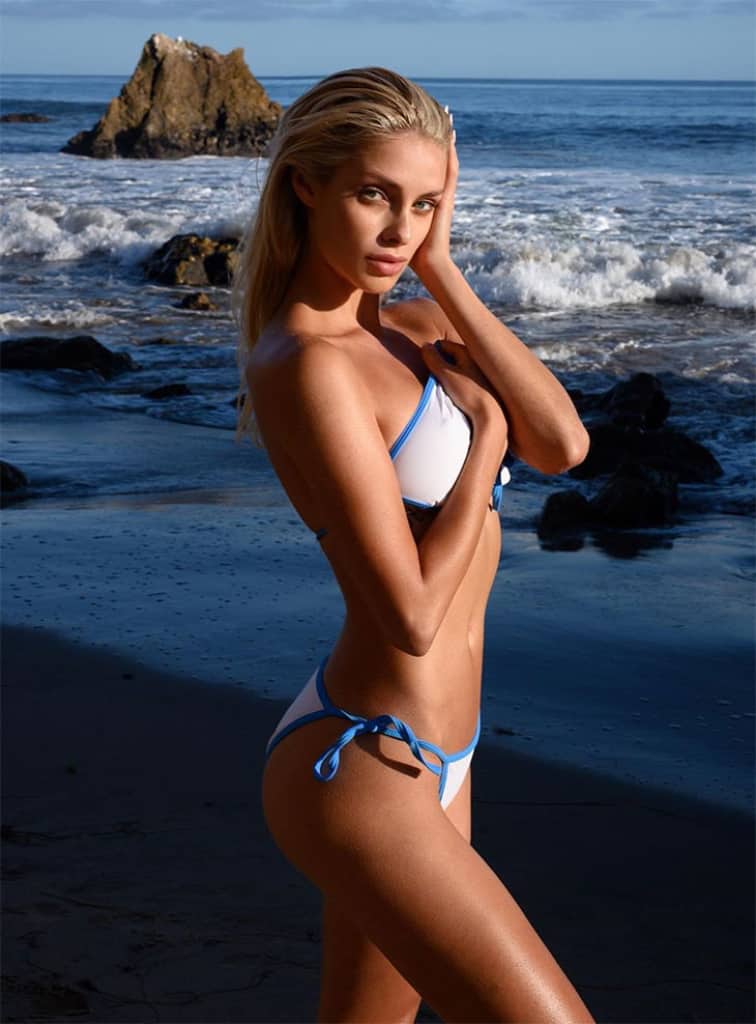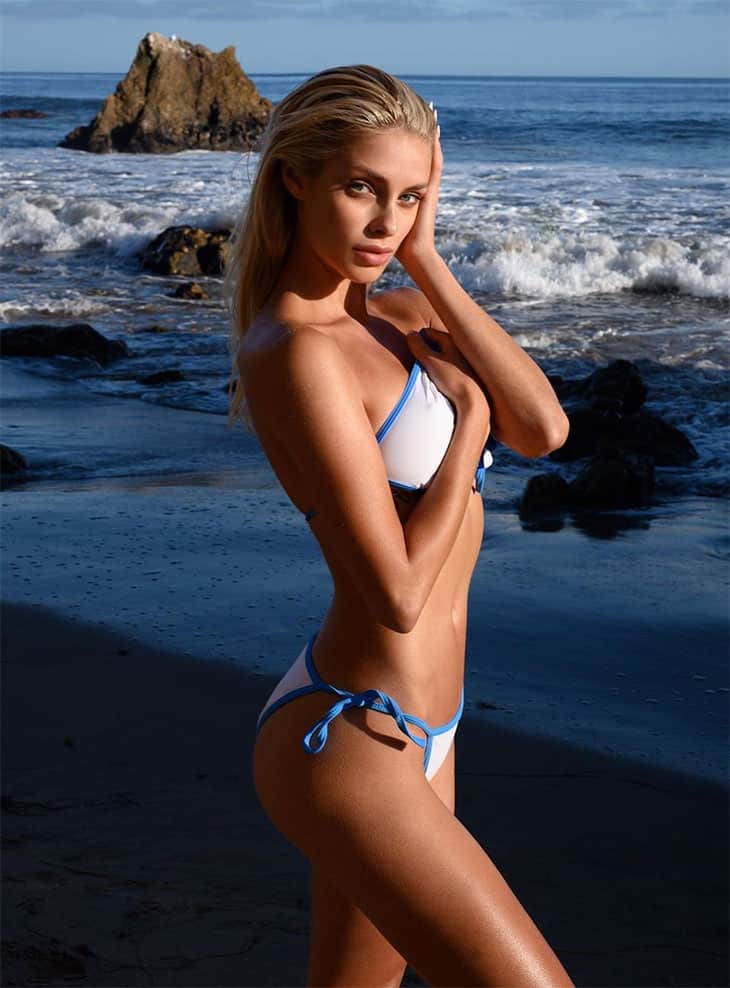 With more than 75 thousand followers on Instagram and a ravishing physique, Anna Maria Olbrycht definitely belongs on our list of the most beautiful Polish women.
Due to her blonde hair, blue eyes, and long model legs, it's easy to see why she is the go-to model for many streetwear and swimwear brands.
Unlike some other women on this list, Anna Maria still hasn't had her big break. Still, that doesn't mean she's not carving an influencer career as we speak, often collaborating with brands such as Skinny Mint.
She moved to Los Angeles to model, so it's only a matter of time until we start seeing her face in all the magazines. Furthermore, she frequently posts about her modeling jobs, sharing various sizzling photos with her followers, and making them yearn for more.
---
Marta Magdalena Stepien
Model, Miss International Canada 2017 and Miss Universe Canada 2018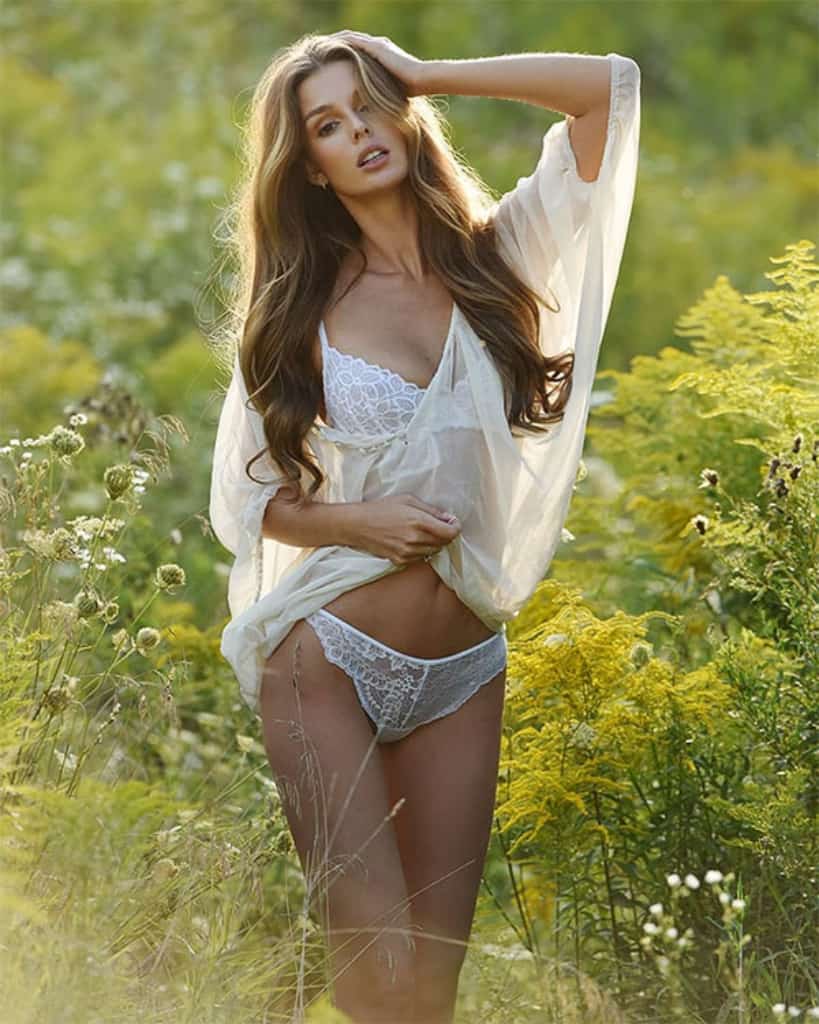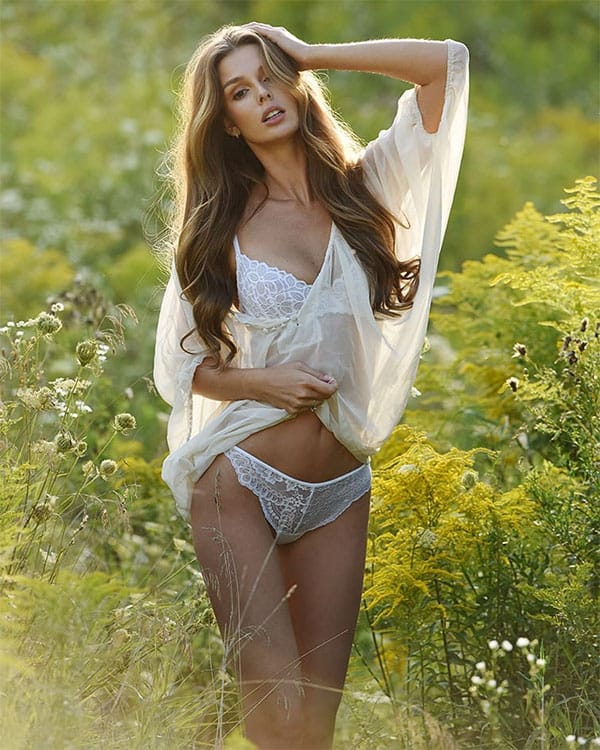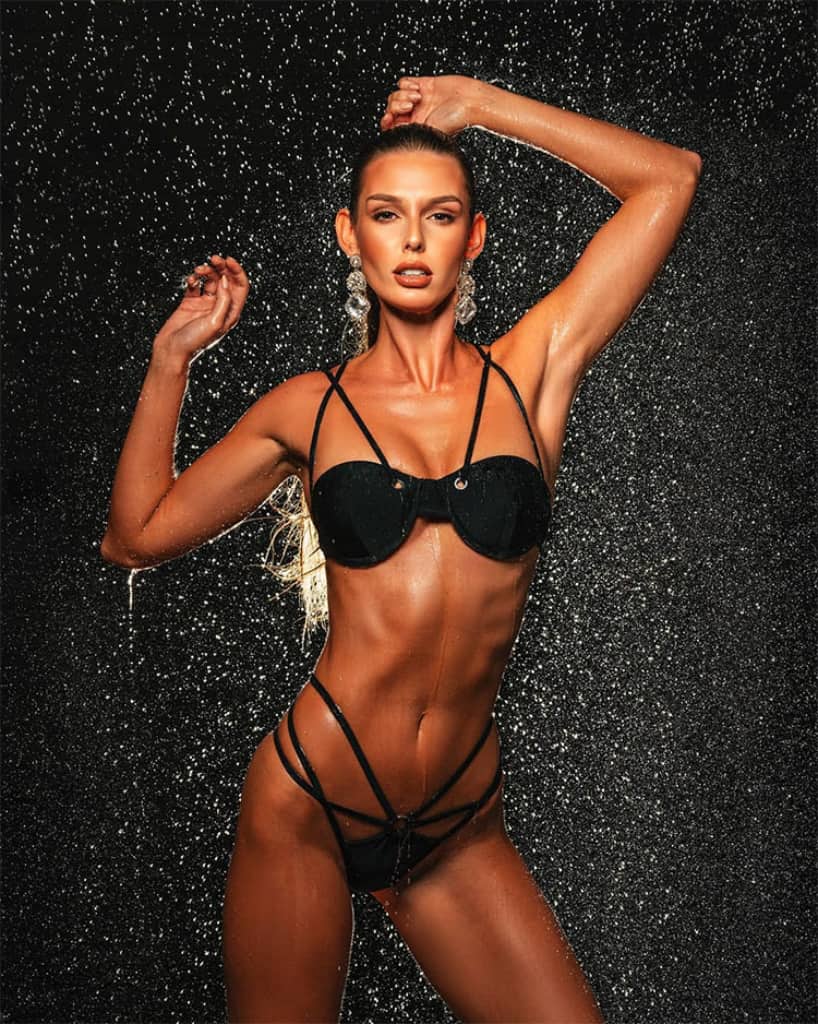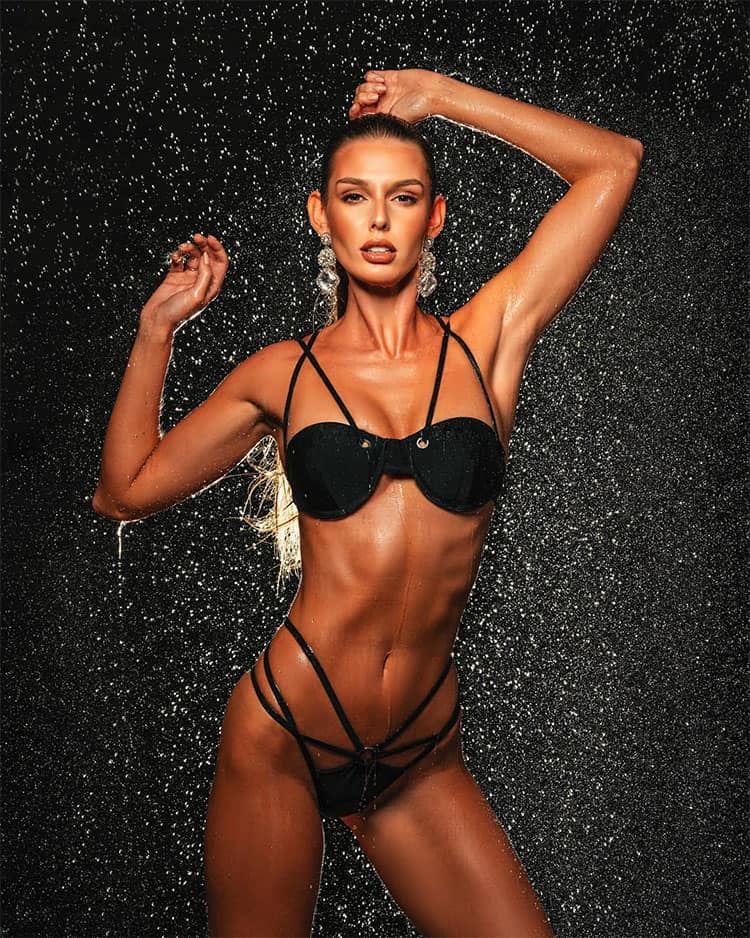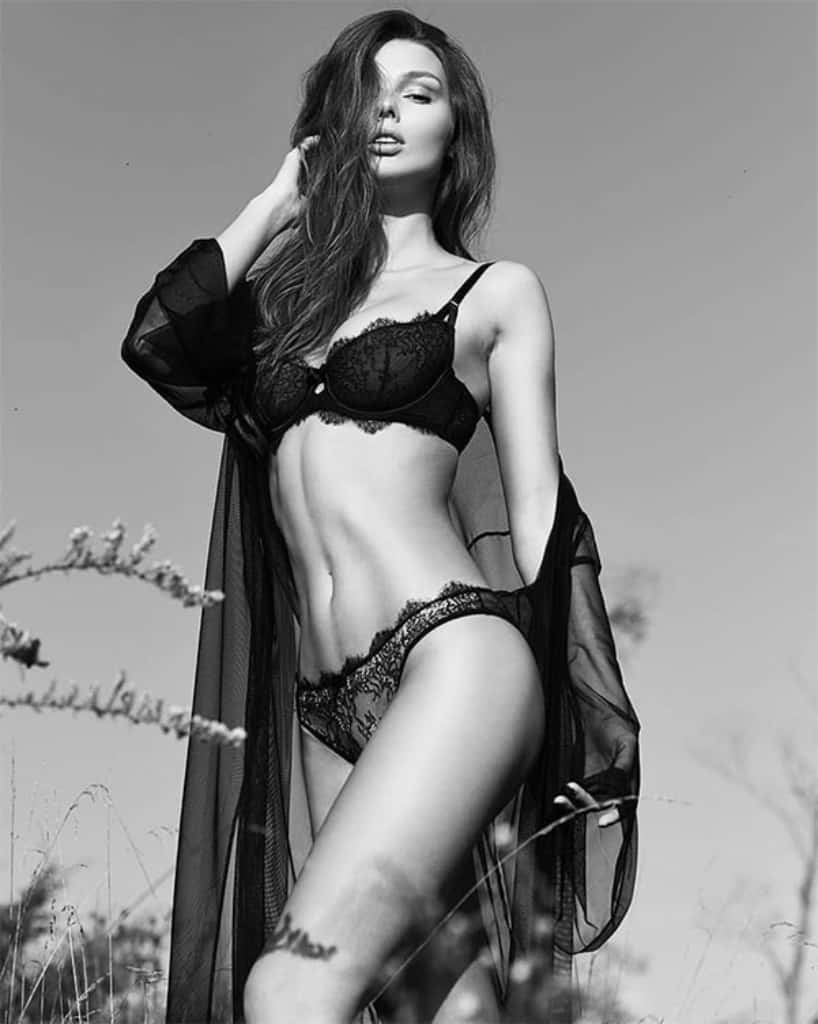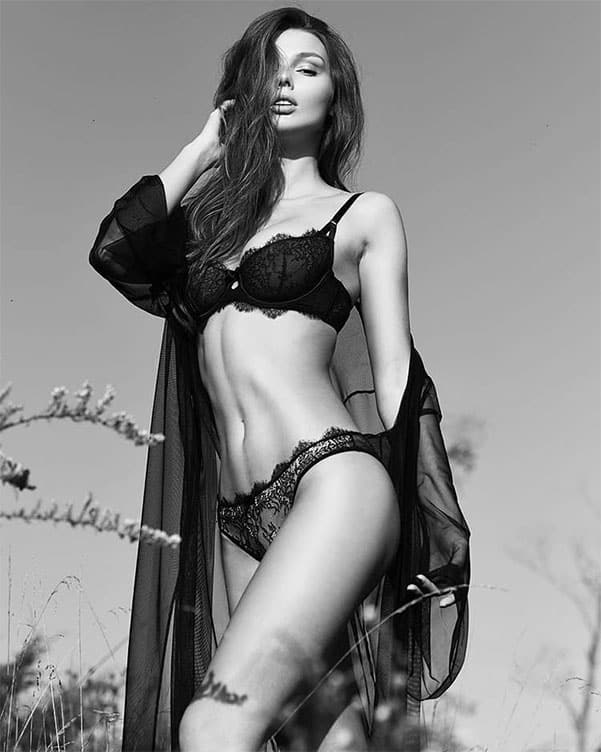 Who says you cannot have both beauty and brains? Marta Magdalena Stepien is an example of how gorgeous women can often prove the naysayers wrong and show that intelligence doesn't have anything to do with how someone looks.
Marta was born in Warsaw but grew up in Windsor, Ontario. Consequently, that gave her an advantage over some other sexy Polish women. Unlike them, she had a taste of the West early on and was able to build a career by taking part in beauty pageants.
Her most recent success was in 2018 when she represented Canada at the Miss Universe 2018. Given her drop-dead gorgeous body and perfect features, she finished in the top 10.
Yet, Marta is another example of beautiful Polish women who started their careers rather early. She first began modeling at 14 and was traveling the world by the age of 16, furthering her career.
Still, she knows how important it is to get a good education and have many interests. Because of that, she's pursuing a degree in Biomedical Engineering Technology and can speak four languages: Polish, English, German, and French.
---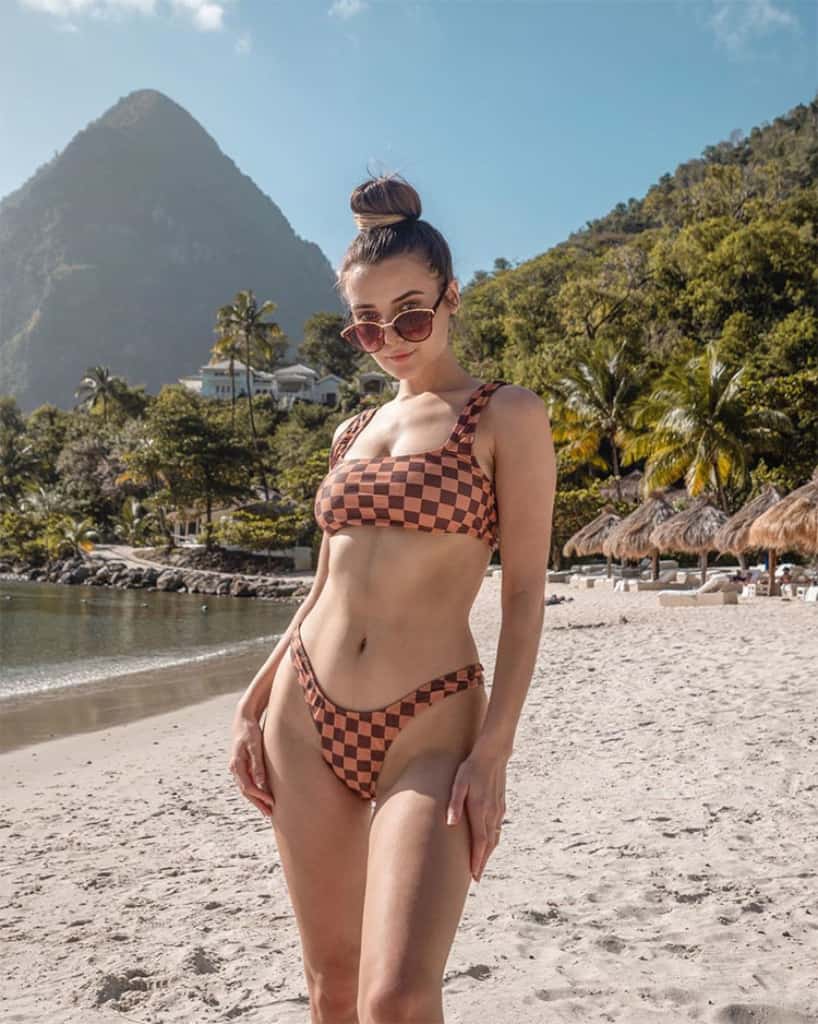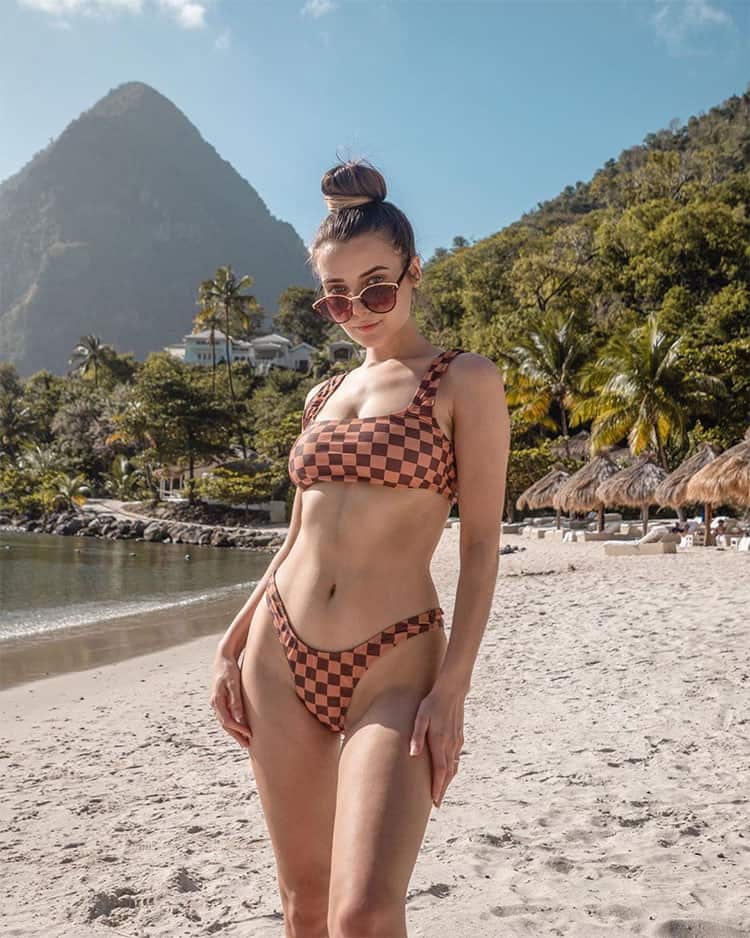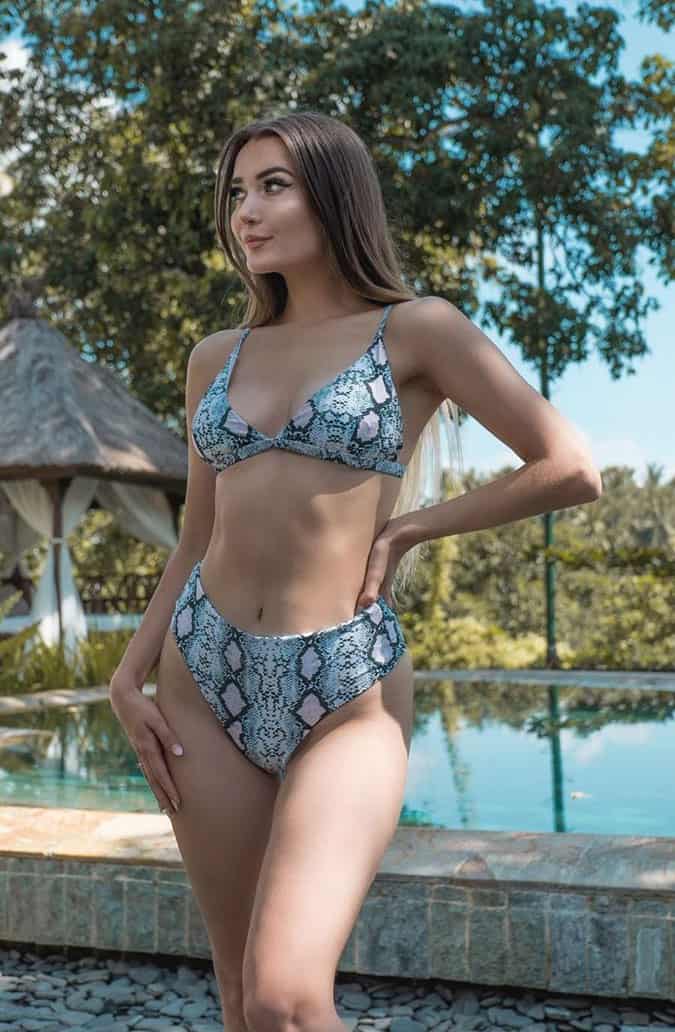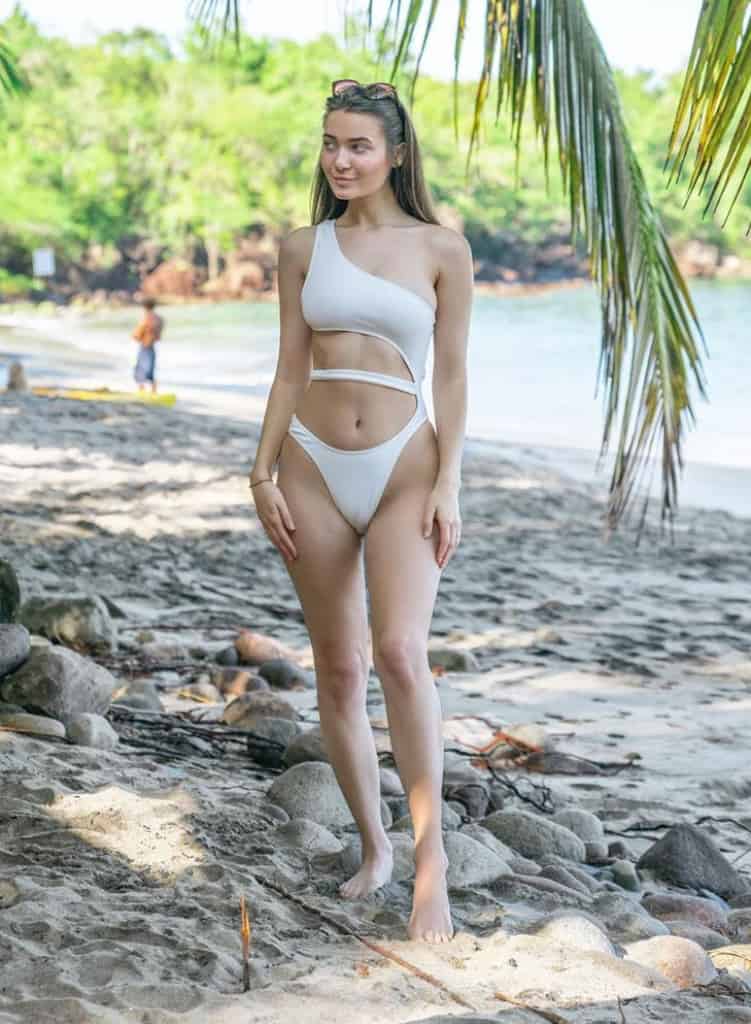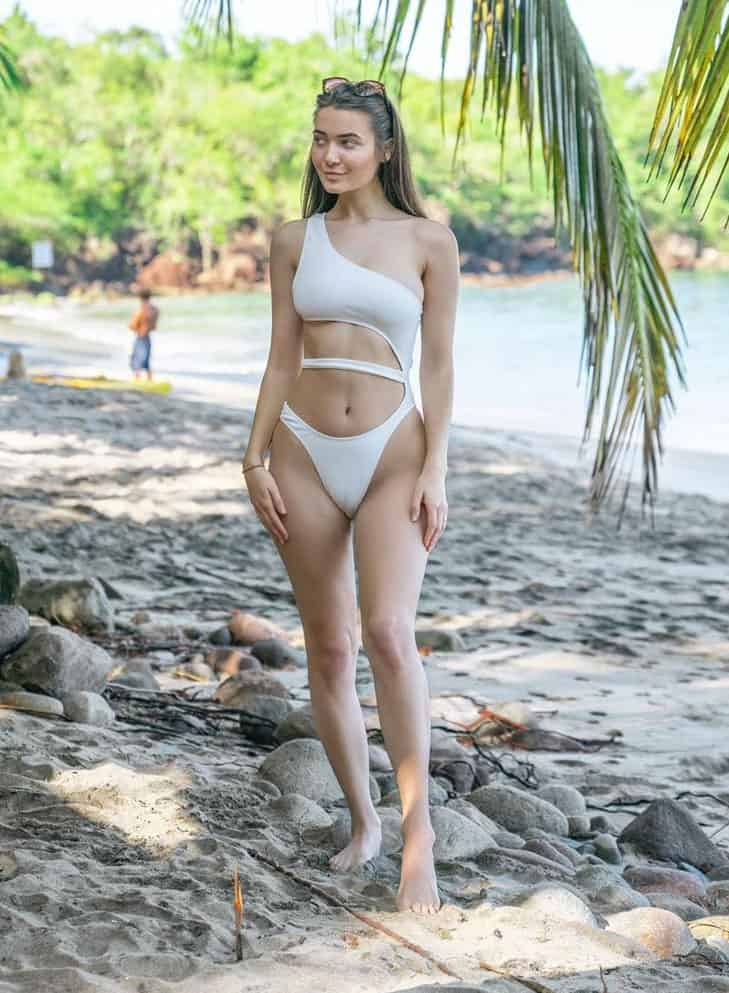 The next entry on our list of the most beautiful Polish women in the world, Roksana Janiszewska, is better known in the YouTube community as Roxxsaurus. Having started her channel in 2012, she is a blogger, artist/illustrator, and one of the most popular Polish YouTubers.
To the younger generations, Roksana is a true inspiration. She began blogging on Tumblr and moved on to YouTube back when the beauty community was just starting to expand. Today, she has over 4 million subscribers and counting. She is also active on other social networks as well, such as Twitter and Instagram.
According to her fans, Roksana is popular because of how she approaches her videos and interacts with her audience. She's rather conversational and always ready to make anyone laugh.
At the same time, her good looks definitely help keep her in the spotlight. With her pixie-like features and an adorable British accent (she moved to England when she was eight), she's a dream to look at, no matter what kind of video she uploads!
---
Angelika Oles
YouTube Star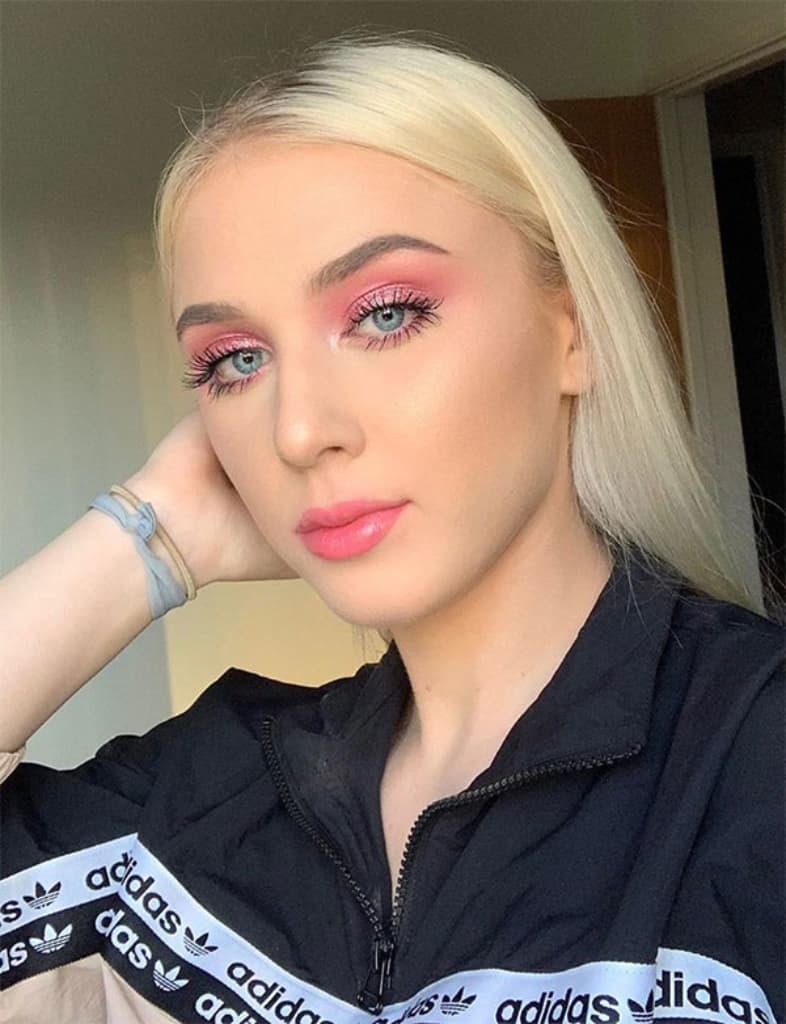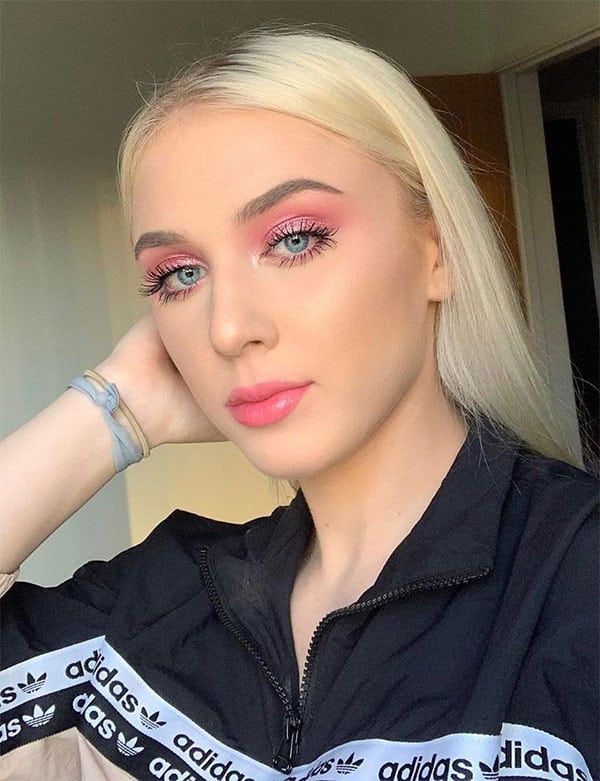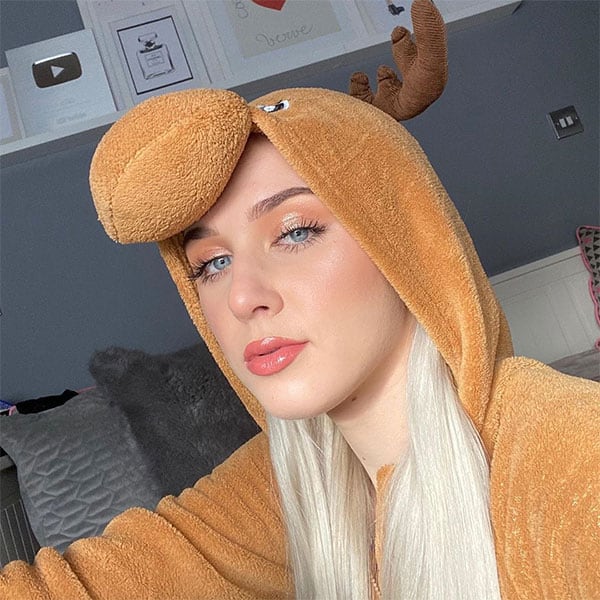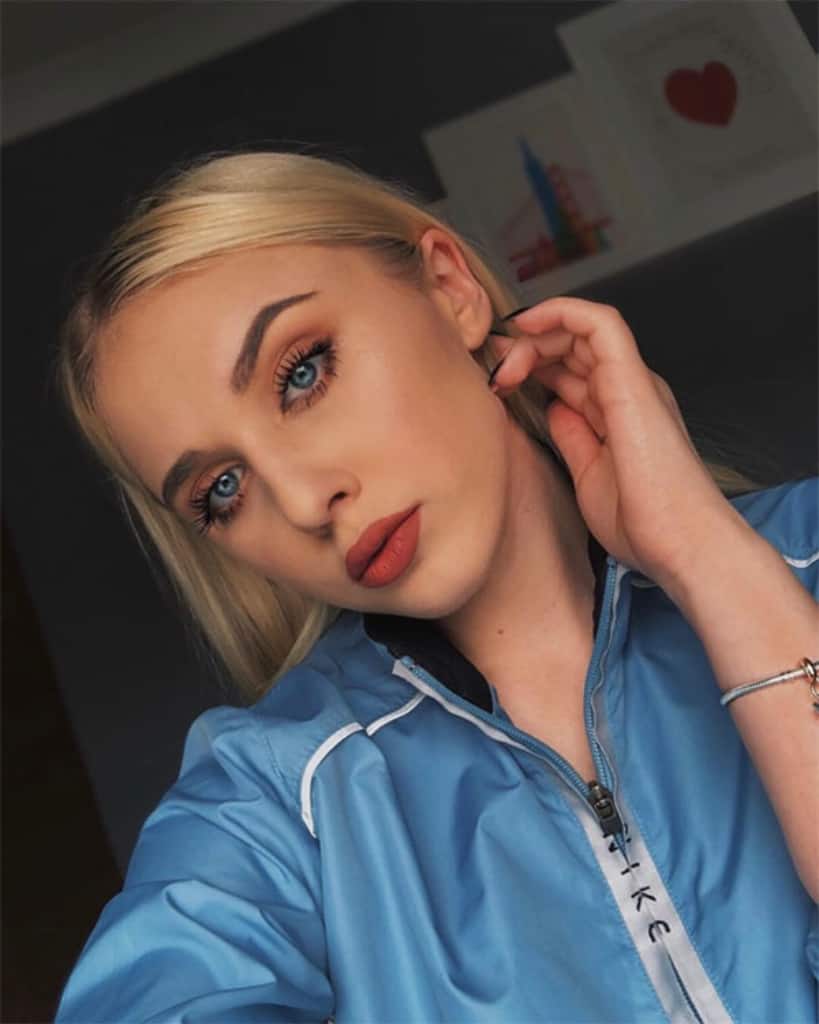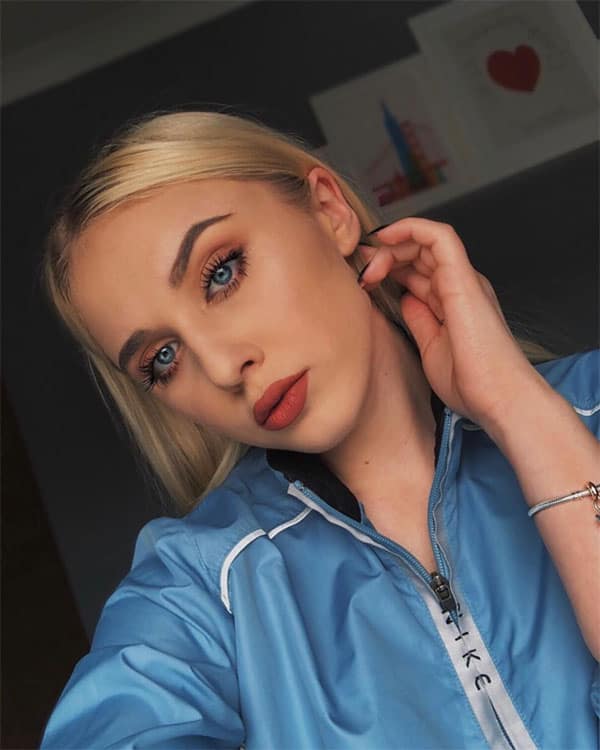 Unlike Roxxsaurus, Angelika Oles is just waiting for some drama to spill the tea on YouTube. She's become quite famous in Britain due to her perfect features, blonde hair and witty commentary. Thus, it's no wonder her subscriber count is still going up; if she keeps it this way, she'll become a YouTube legend!
Born in Poland but raised in England, Angelika is a classic mix of Polish beauty and English manners. Her accent is rather posh, but her face is almost doll-like. Unsurprisingly, her fans adore her, with plenty of them also following her on Instagram, where she mostly focuses on makeup.
But what's fascinating about Angelika is that she only began doing YouTube in 2017. In just over three years, she has amassed over 400,000 subscribers and has become a true social media star.
Plus, she's only 19, so who knows what the future holds for her. With her talent for attracting a huge following, she could become famous all around the world someday.
---
Klaudia Kucharska
Beauty Queen, Model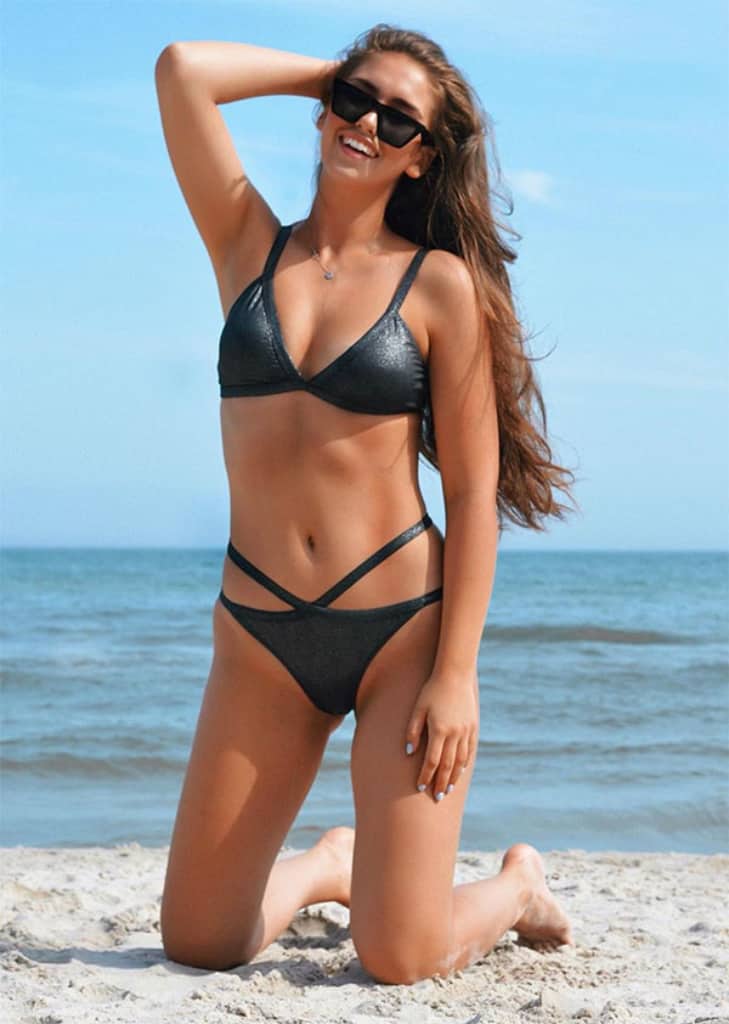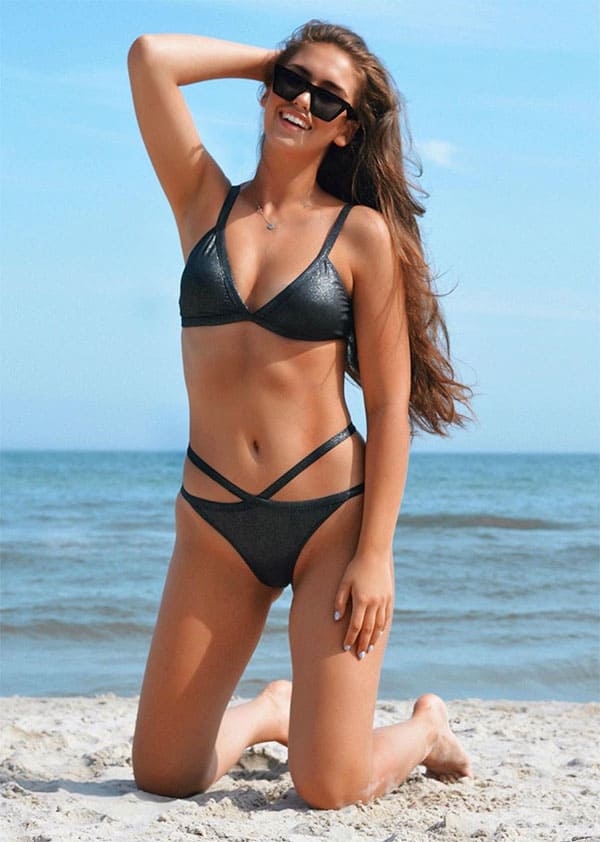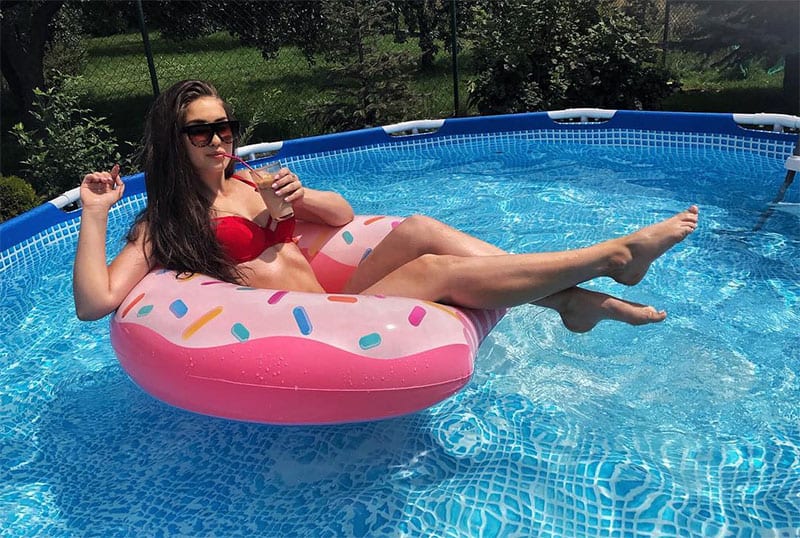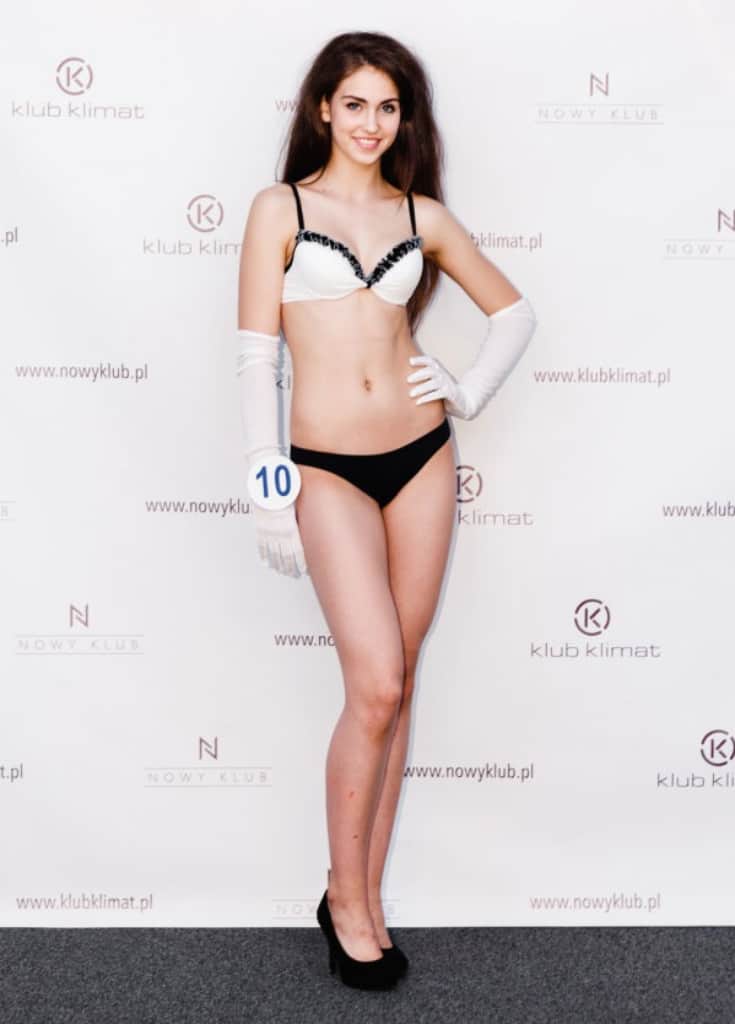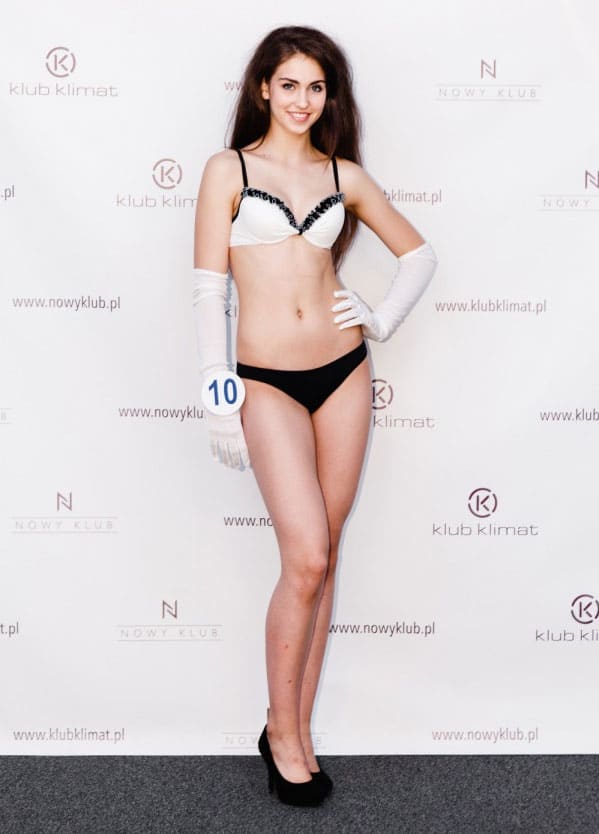 With her long brunette hair, high cheekbones, killer curves, and eyes as blue as the sky, Klaudia Kucharska is one of the youngest most beautiful Polish women on our list.
Yet, we're not the first ones to become fascinated with her beauty. In fact, she is a beauty queen and model who won the 2017 Miss Polski Nastolatek pageant and became a household name in her home country.
To further her career, Klaudia turned to Instagram and has gathered over 41,000 followers. She's a rising social media star who frequently shows off her beauty and modeling talent online. However, she has made all the right moves to branch out and has even dabbled in acting by playing a role in Skazane.
Still, it seems that the fashion industry is her true love. She is still modeling and often posts editorial photos on her Instagram page. Additionally, she's a brand ambassador for Mr. Gugu & Miss Go.
---
Ilona Krawczynskie
TV Show Host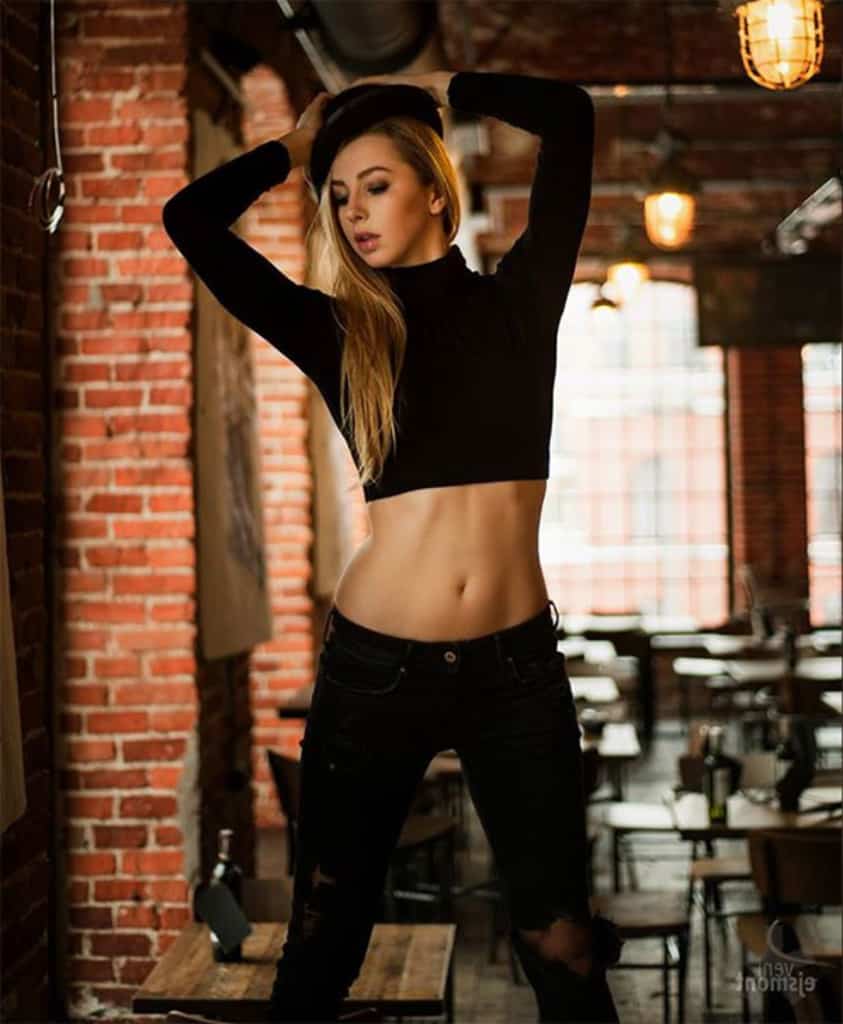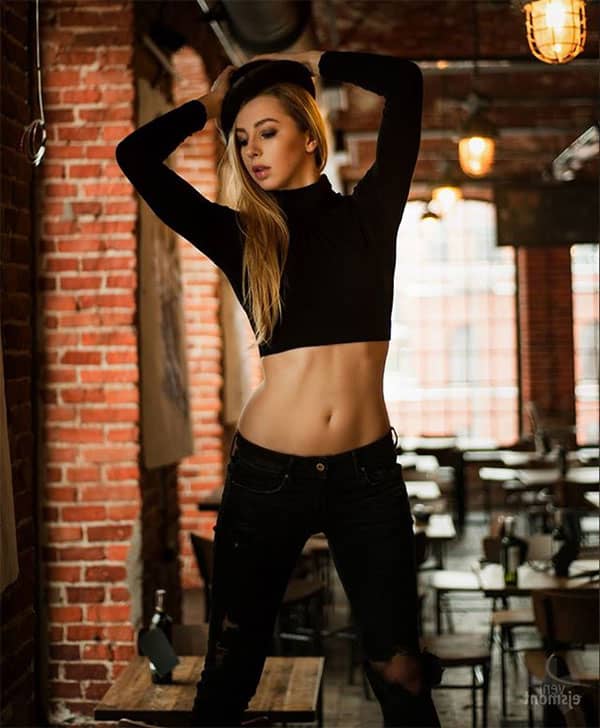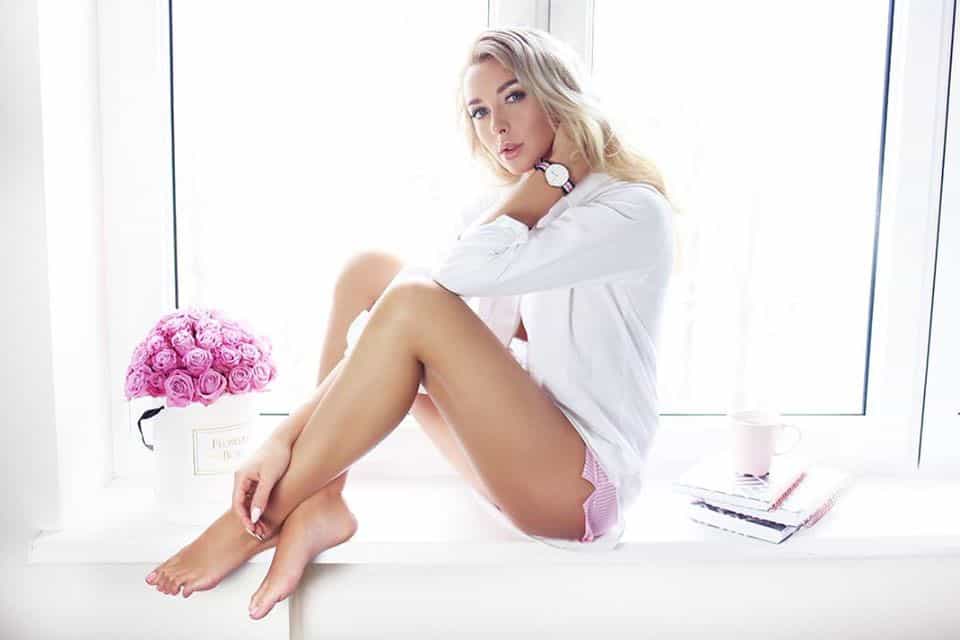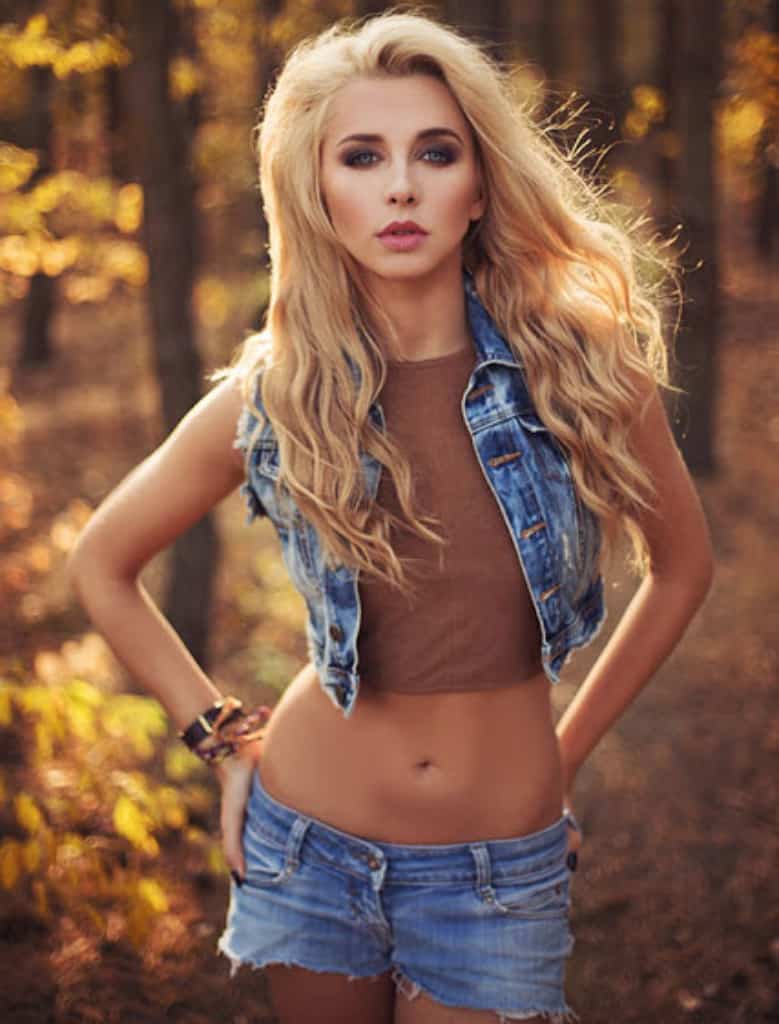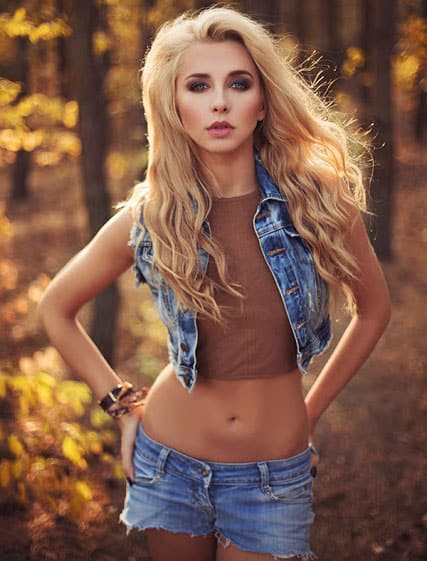 As a ravishing blonde with an already established career, Ilona is one of those hot Polish women that are trying to influence others to be better and do better.
Together with her sister Milena, she runs a lifestyle website Siostry ADiHD where she shares everything and anything, from recipes and interior design advice to parenting and travel guides.
Ilona is mostly famous as a TV presenter for 4FUN.TV and as the co-founder of Fit and Jump, a fitness trampoline business. However, her career has taken her in various directions.
She was Miss Earth in 2014 and even a finalist at the Miss Poland pageant. On top of that, she has modeled and danced during her career, showing everyone just how many talents she truly has.
Right now, Ilona is focusing on leading a clean, mindful lifestyle and expanding her brand. She and her sister are slowly but surely building their influencer careers on Instagram.
Still, as many of you will notice, we've put her on this list because of how beautiful she is. With her classic features and golden hair, she's the essence of Polish beauty.
---
Honorata Skarbek
Singer, Songwriter, Fashion Blogger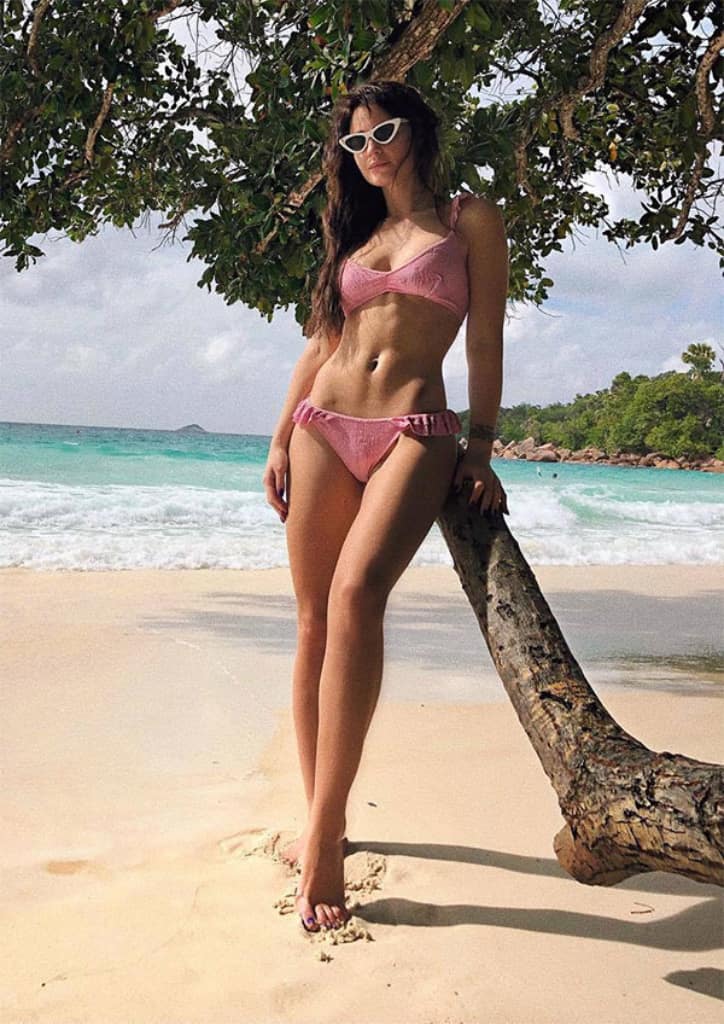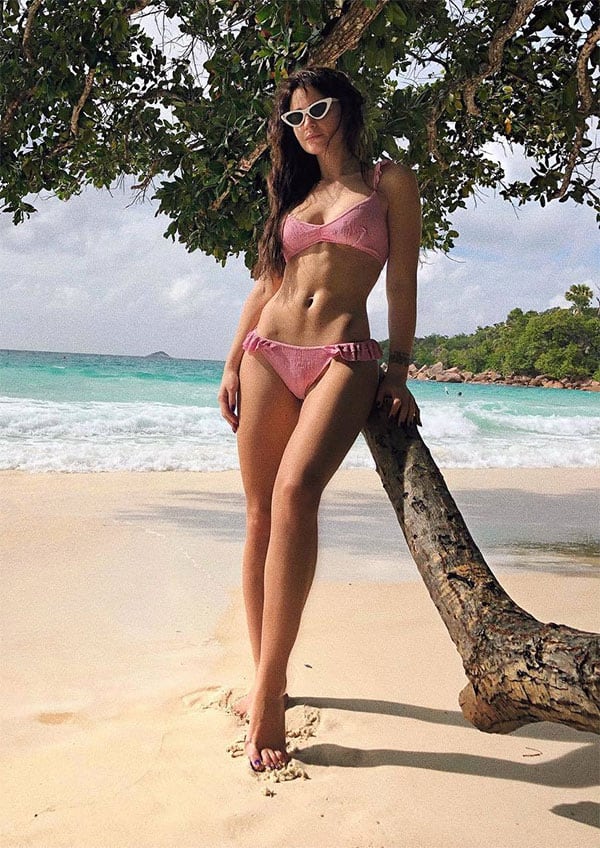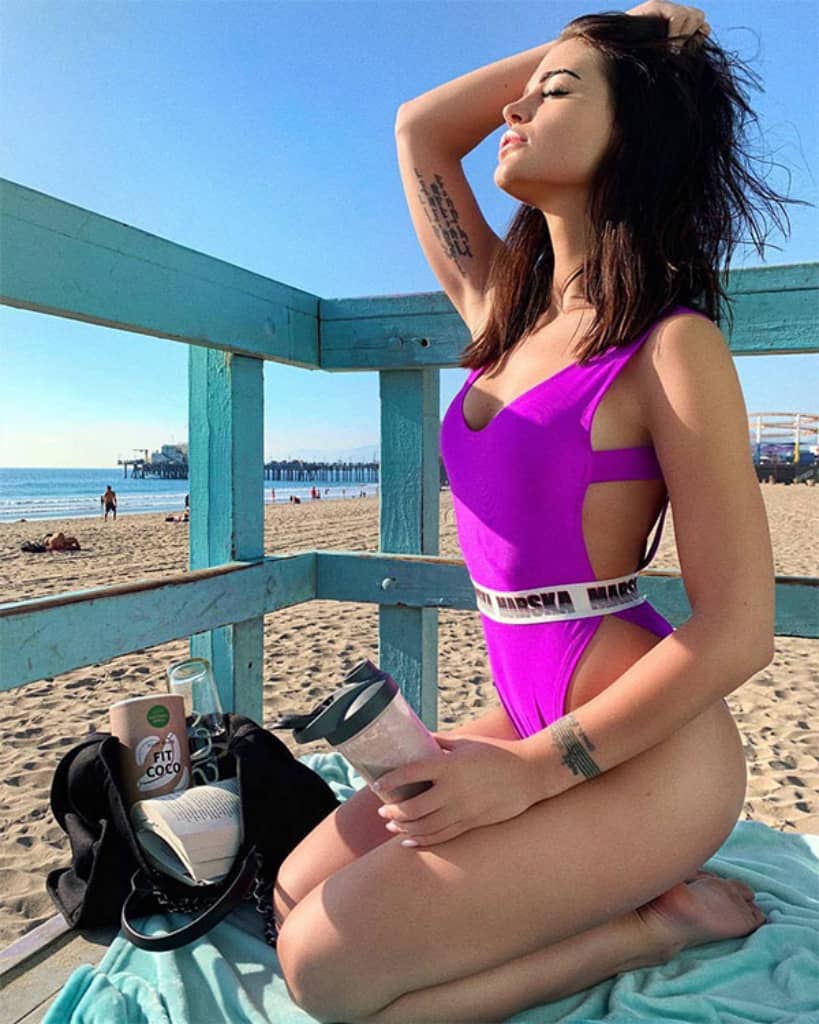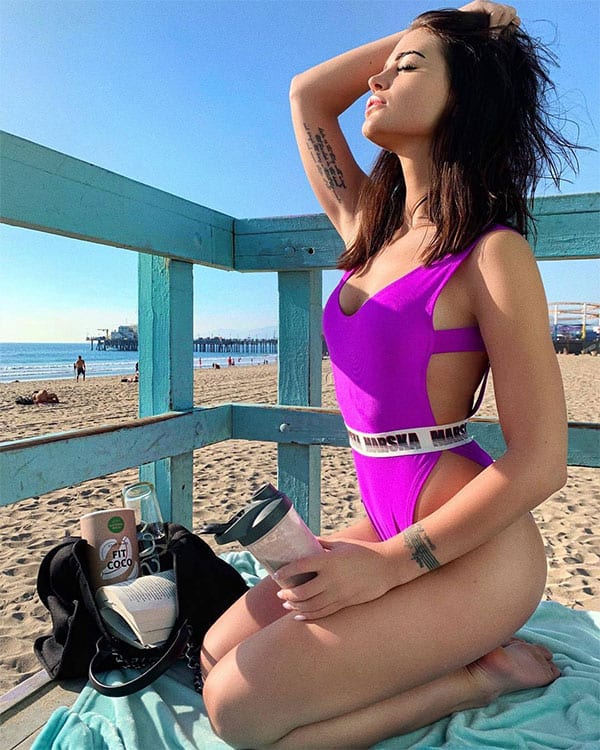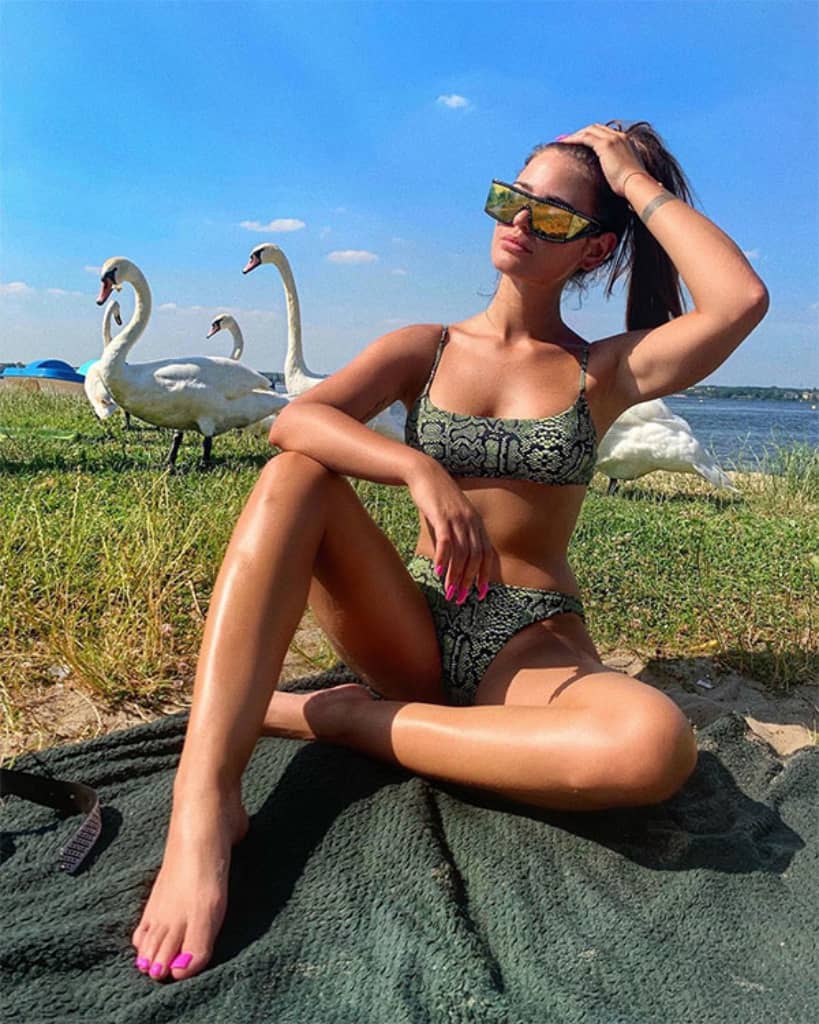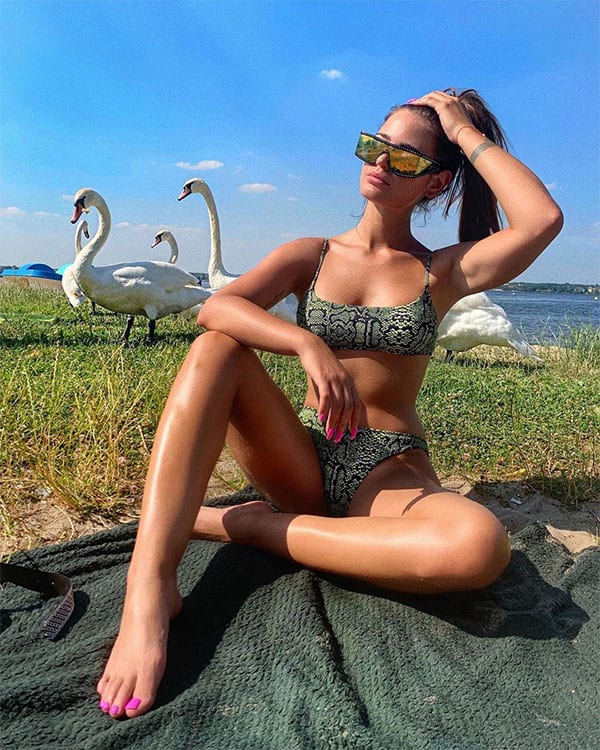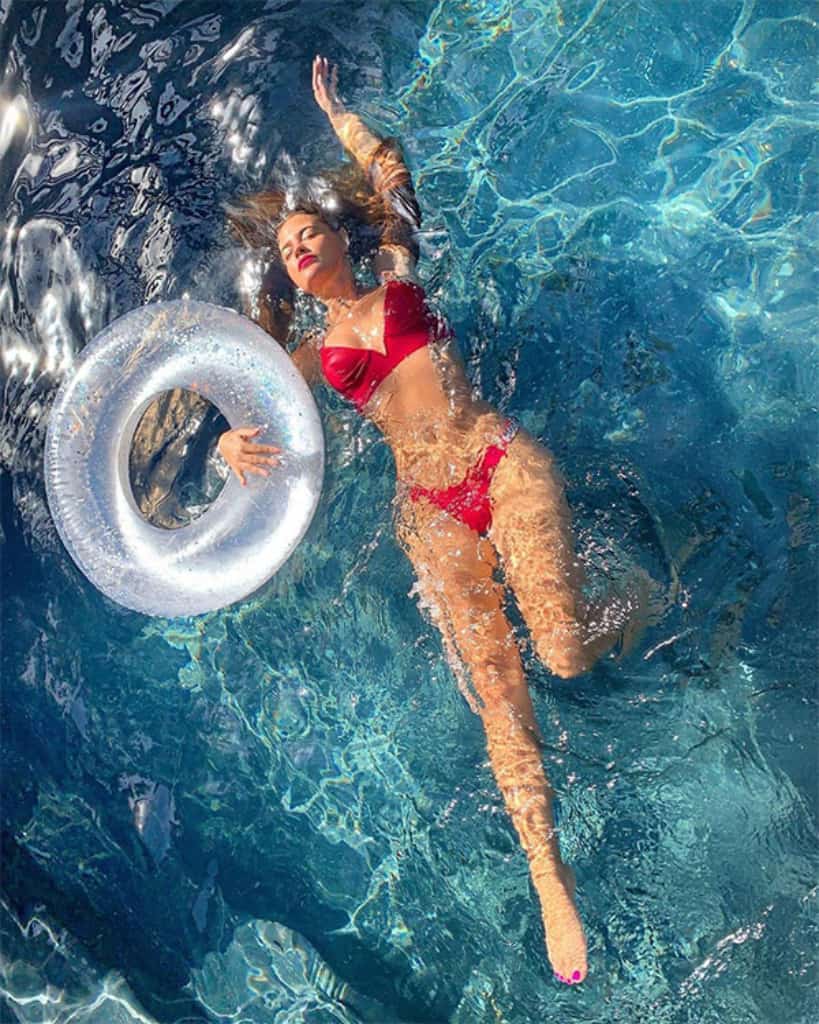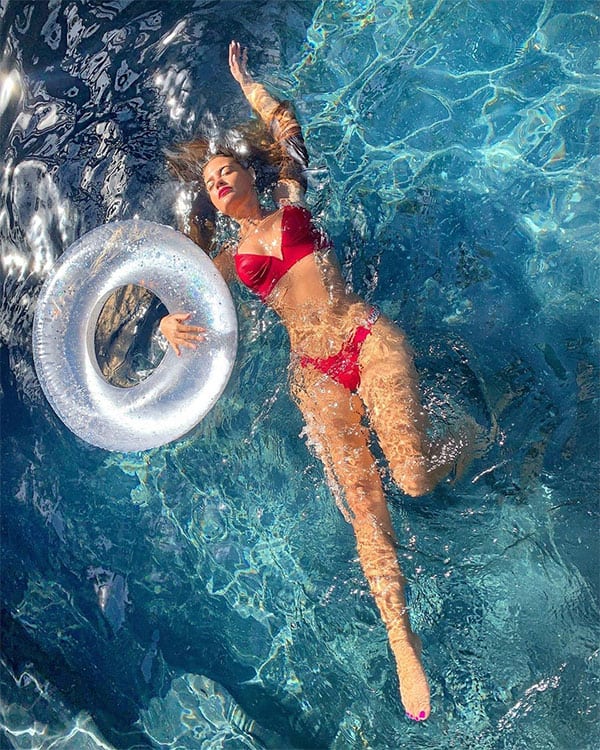 With over 360,000 Instagram followers, a budding music career, and a range of awards under her belt, Honorata isn't just one of the most beautiful Polish women in the world. Over the years, she has shown that she possesses the X factor and that there's more to her than meets the eye.
Born in Zgorzelec, Honorata, or rather Honey, became famous in Poland when she was only 19–20 years old. She started her music career with her album Honey and continued to release hit after hit, earning many nominations and, consequently, awards in the meantime.
Then, she cemented her stardom by opening for Justin Bieber in Poland during his first concert and by appearing in Polish versions of Dancing with the Stars and Your Face Sounds Familiar.
Currently, Honorata is using social media to set trends and show off her looks, as well as her many talents. She's also the owner of Sunset Shop, an online clothing store.
---
Agnieszka Lal
Documentary Film Director and Producer, TV Show Host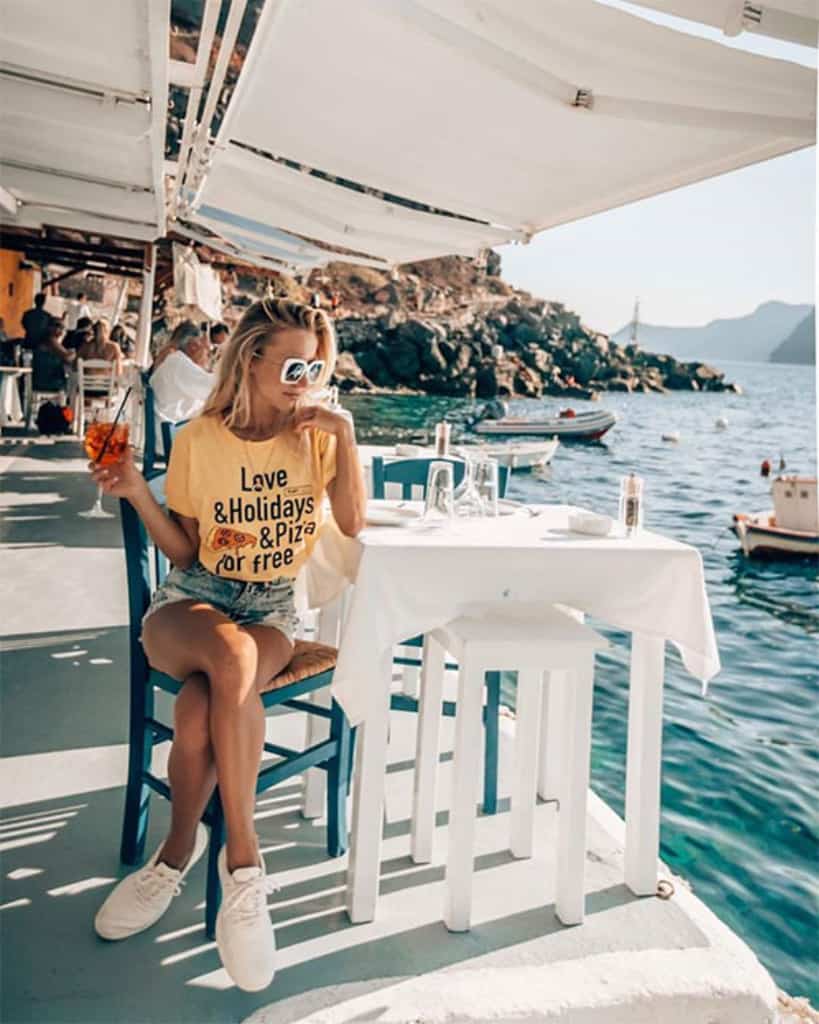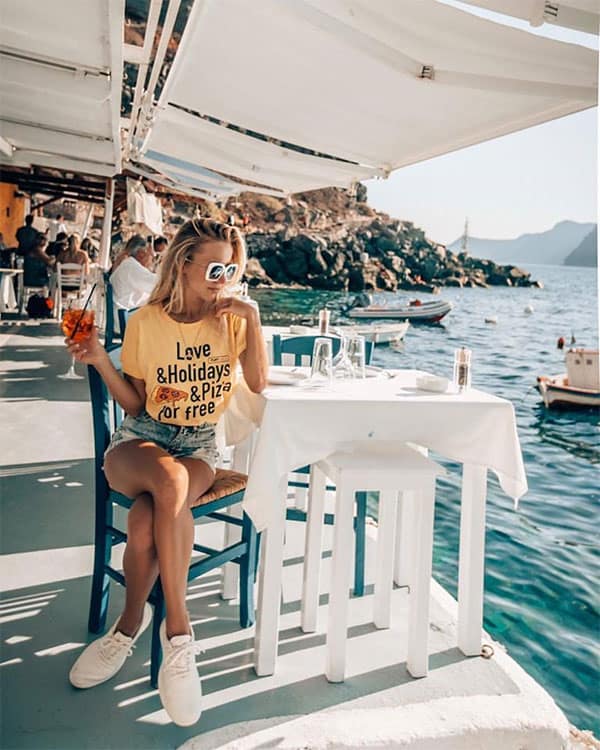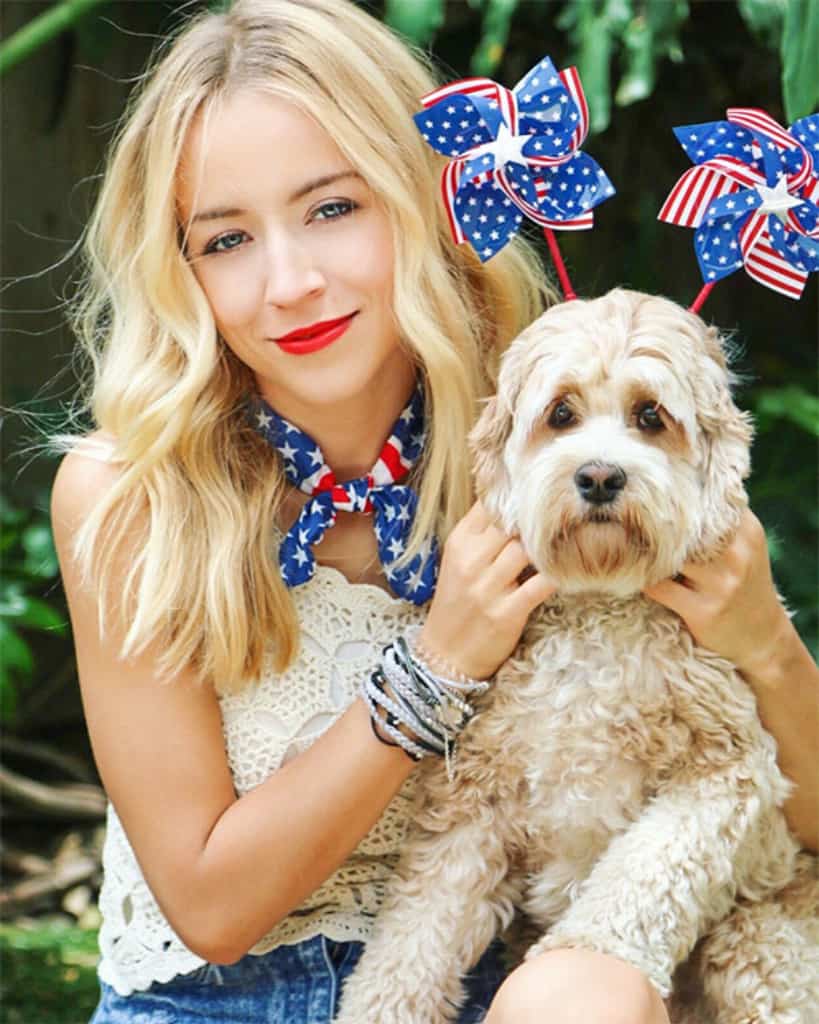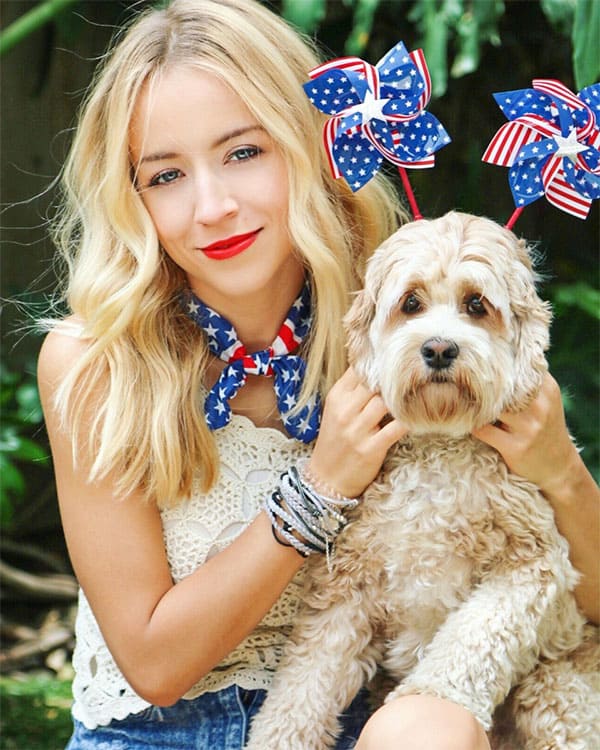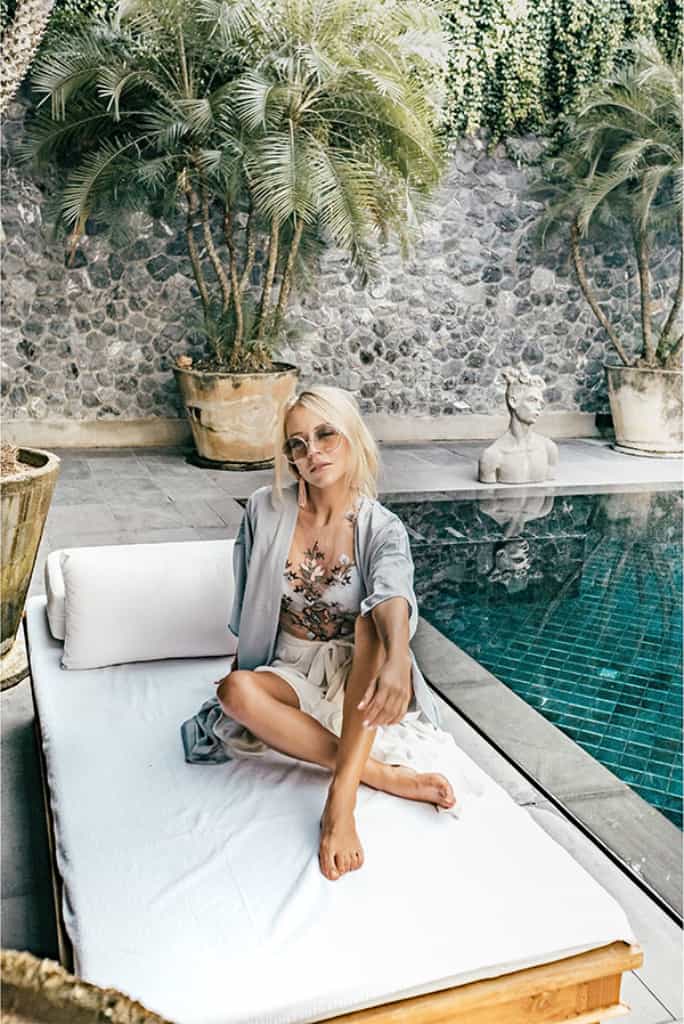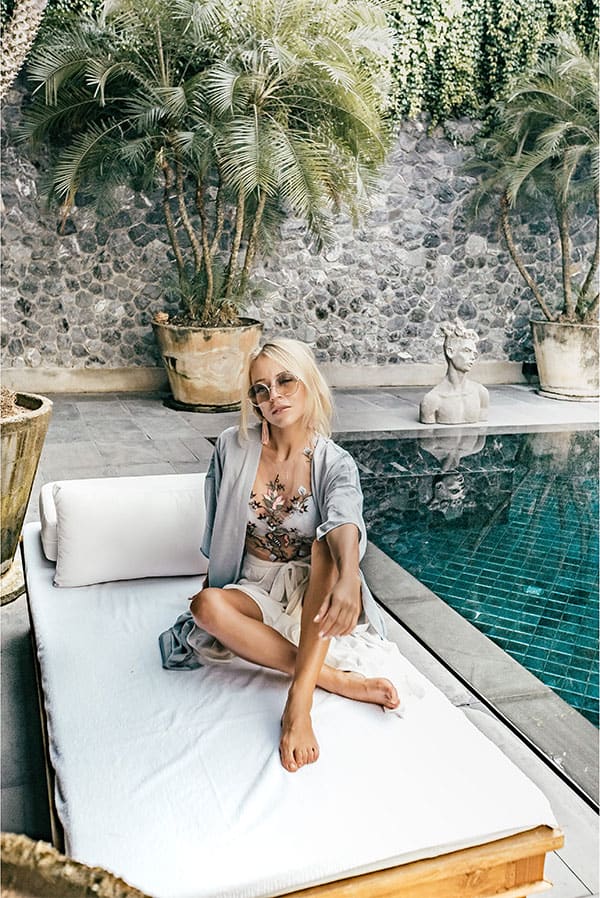 By now, we've seen many beautiful Polish women that have traveled the world to further their modeling careers or take part in pageants. Yet, the ultimate traveler among them is Aggie Lal. She has made her career as a world traveler and frequently shares her adventures with over 800,000 followers on Instagram.
Apart from being drop-dead gorgeous, Aggie is also famous for her career as a TV host. She first started as a child radio speaker at the tender age of seven and went on to beat other contestants at the audition for the TV show Rower Blazeja. To top it all off, she became the youngest host in the show's history.
Still, as talented as she was as a producer and host, Aggie had other plans. Her two biggest passions are film and travel, and luckily, she could pursue those, carving out a steady career. She has made her own documentary film and was even active on YouTube for a while.
Today, though, she's focusing her efforts on Instagram. Most importantly, she has become an author in the meantime, penning an Instagram-focused travel book.
---
Angelika Martyn
Blogger, Instagram Star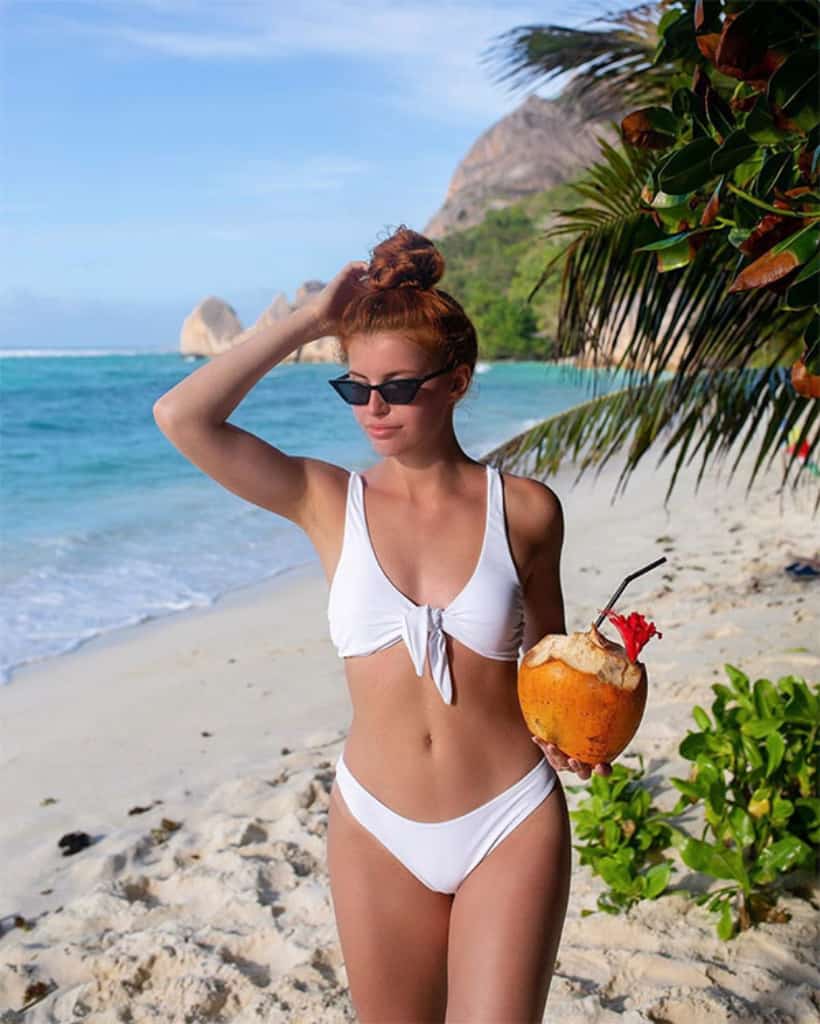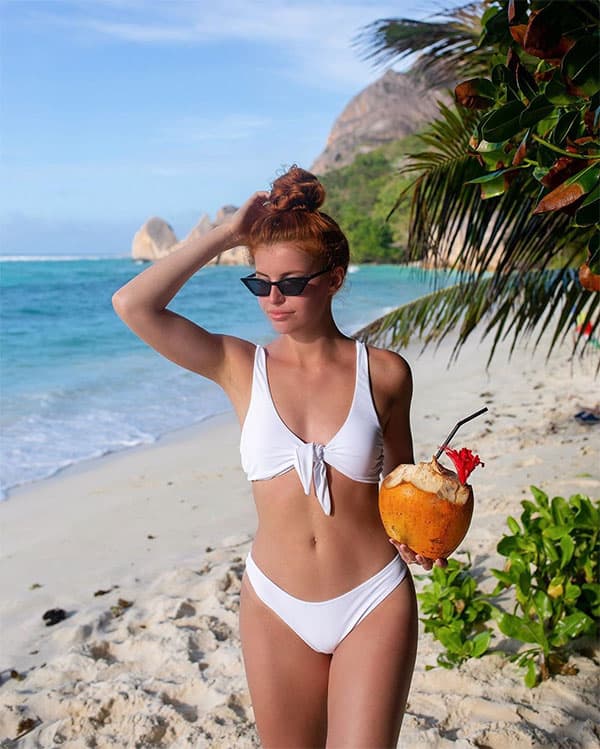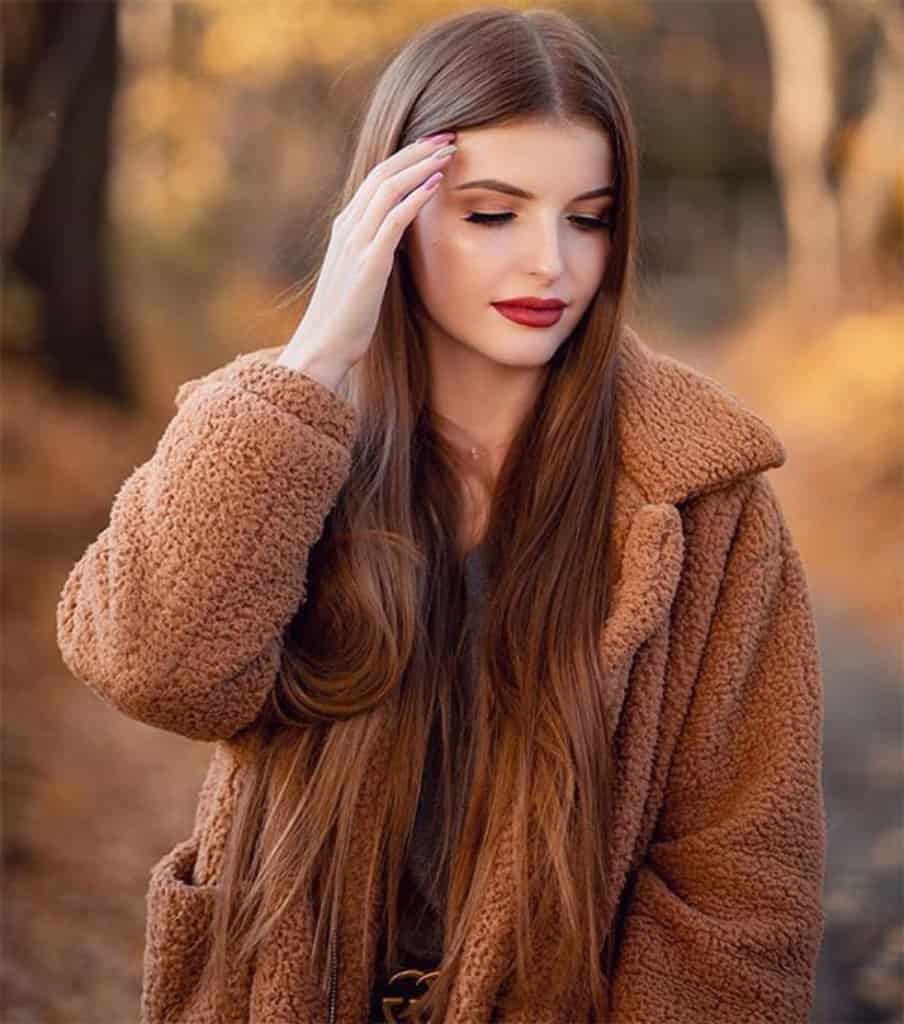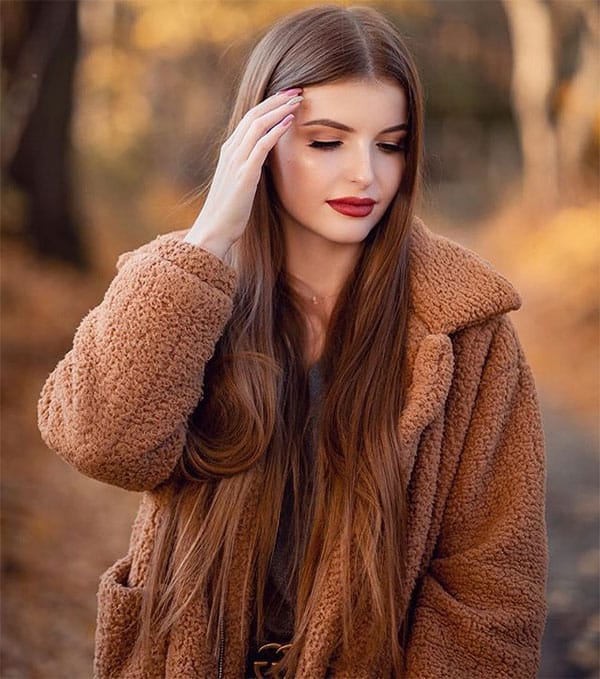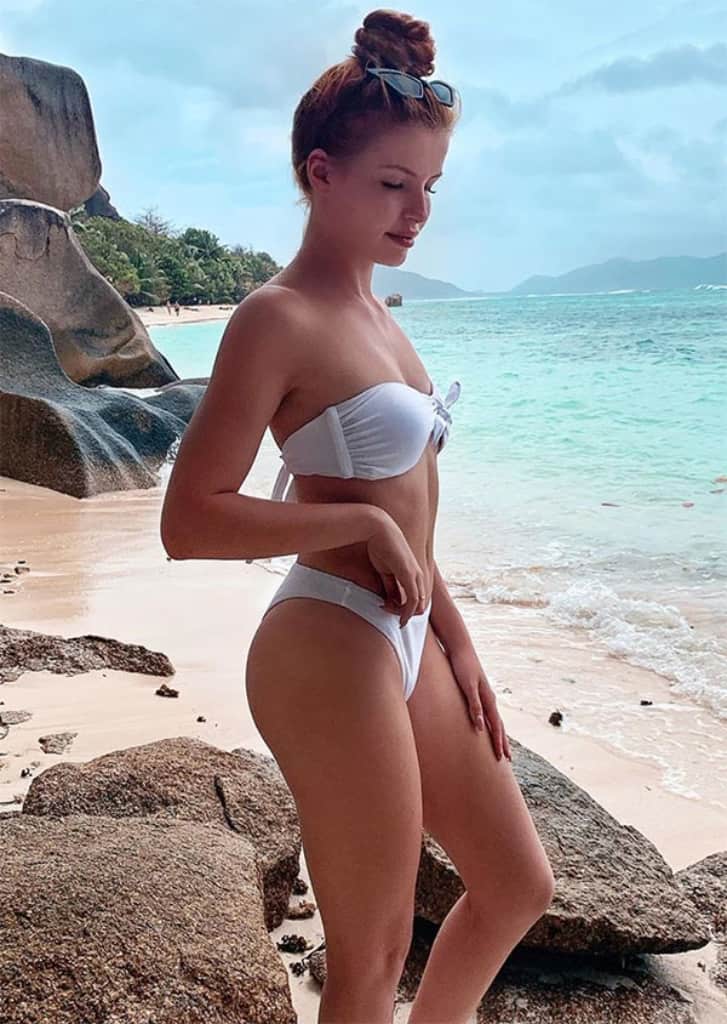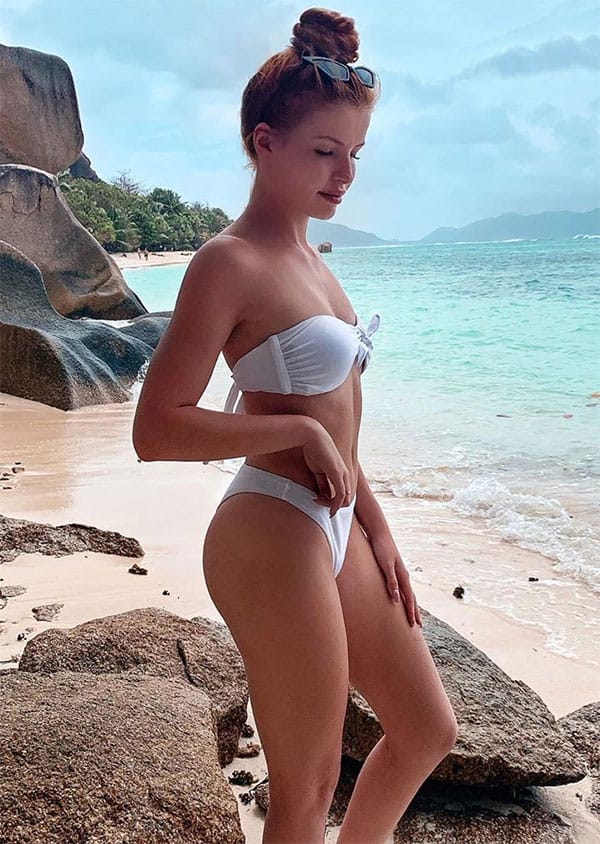 As the ultimate fiery redhead, Angelika Martyn is a force to be reckoned with on social media. Born and raised in Olsztyn, Poland, Angelika first started posting on Instagram in 2015. Since then, she has gathered an audience that eagerly awaits each clip, wanting to learn more from her.
At just 23 years old, she has over 57,000 YouTube subscribers and is a Polish star blogger who focuses on fashion, makeup, and lifestyle. However, her Instagram following made her Internet-famous.
Her charming features, as well as luscious locks, have earned her the attention of many fans all over the world. Right now, she has 183,000 followers. Additionally, since she's passionate about beauty in general, you can bet her Instagram page is a curated piece of art.
---
Nikola Stajszczak
Model, Blogger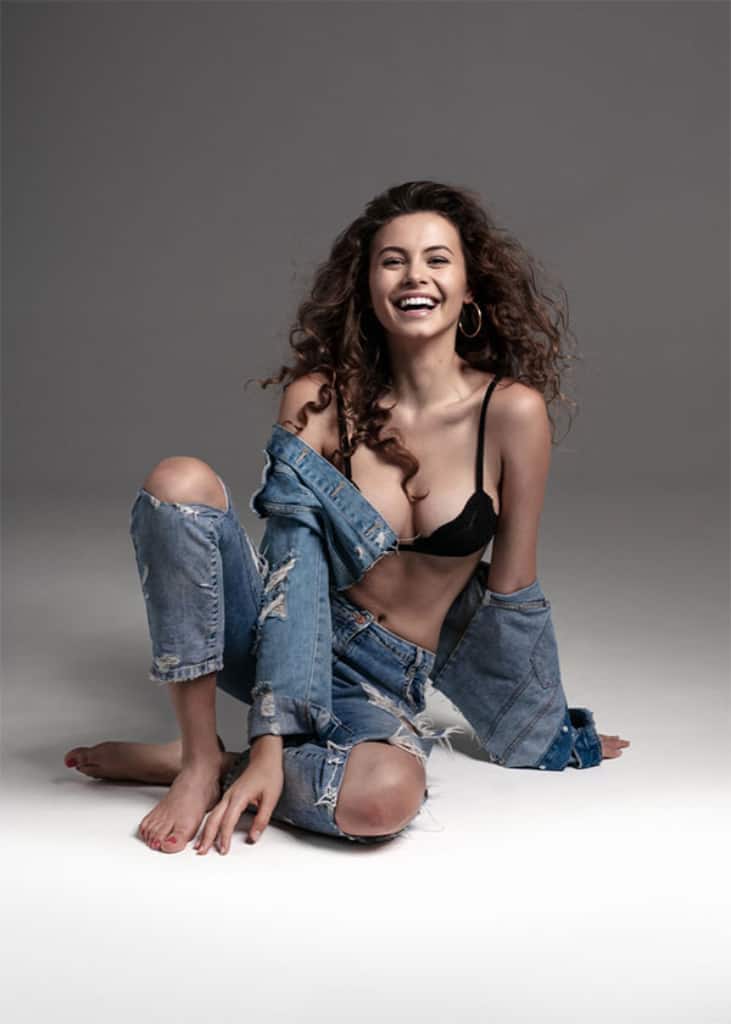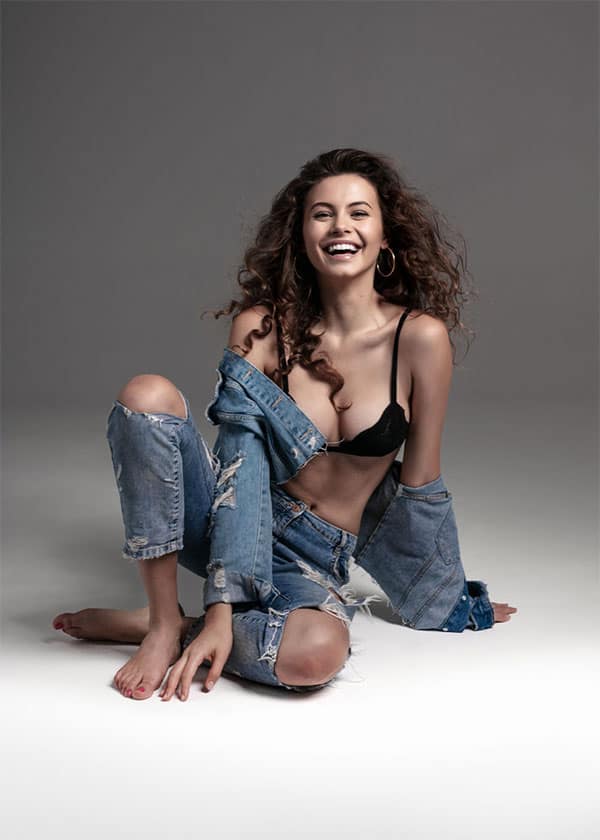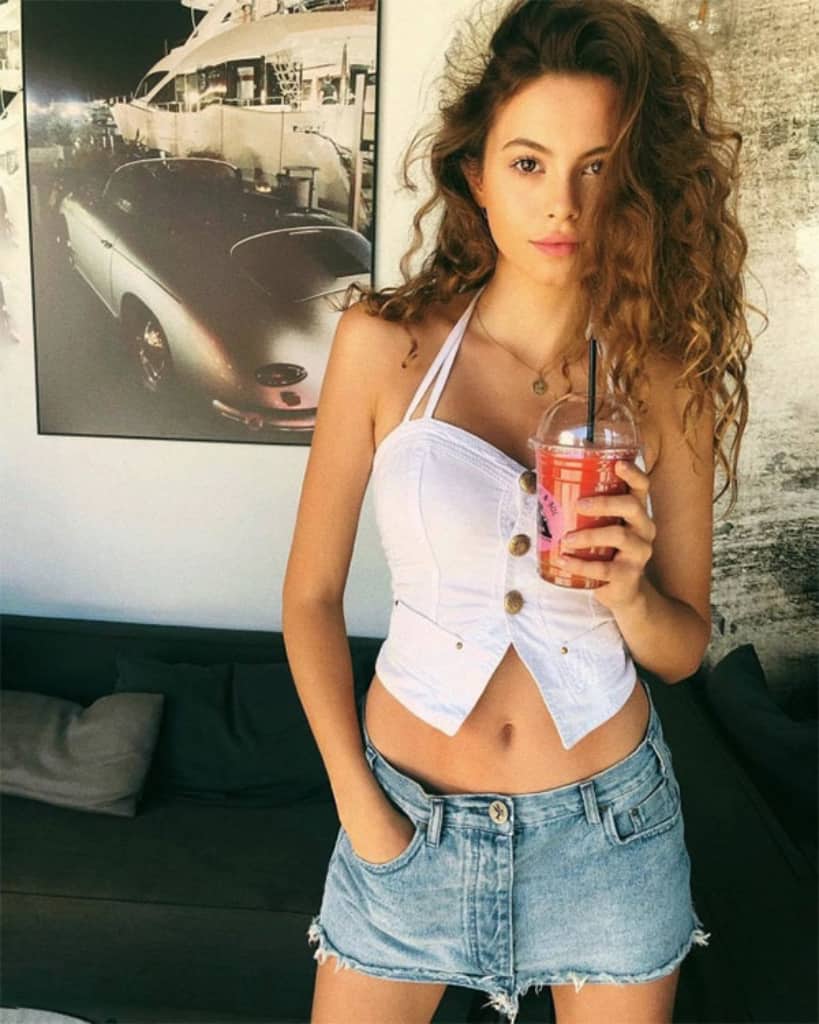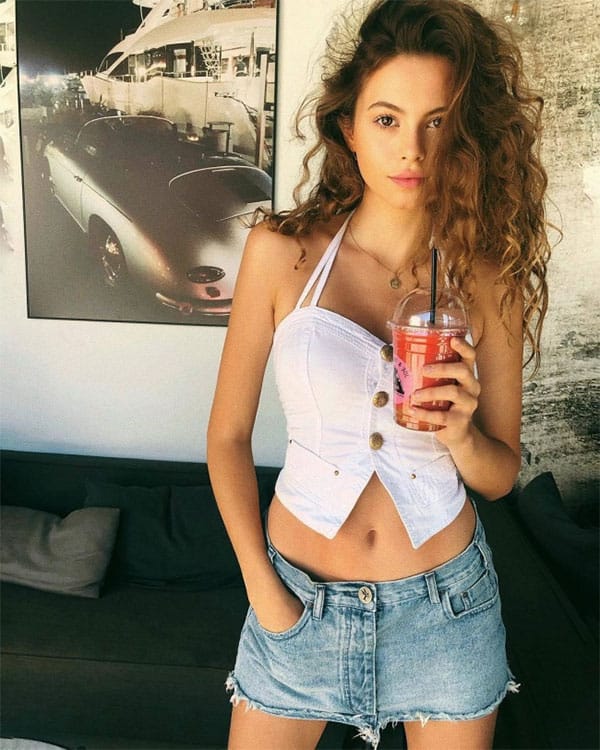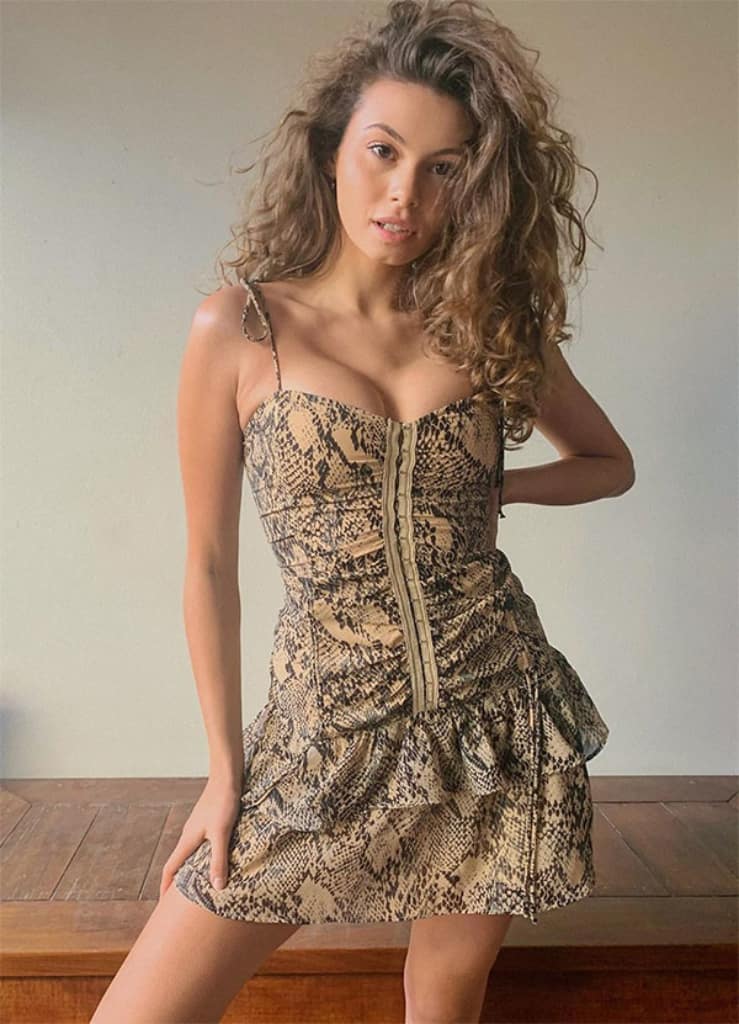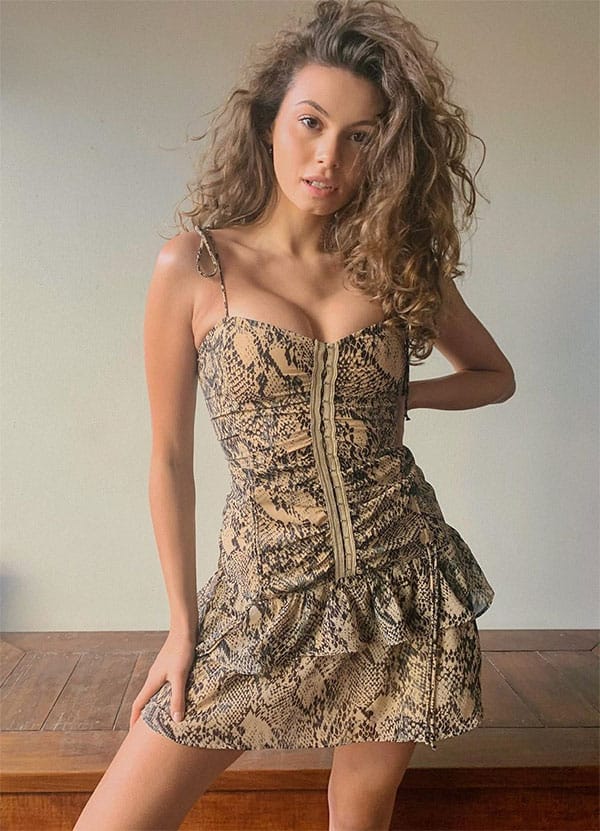 Born in Bydgoszcz in Poland, Nikola Stajszczak is slowly but surely becoming one of the best Polish exports. With her long brunette hair, almond eyes, and fit body, she's been dazzling fans all over the world ever since she began posting on Instagram a few years back.
However, we have to say that Nikola is a lot different than most millennial Internet stars. This brunette beauty has found a way to conquer social media without becoming a classic influencer.
In almost every photo, she's fresh-faced or with minimal makeup. As such, we just had to include her in our list of the most beautiful Polish women ever. She's a breath of fresh air in a sea of digitally enhanced photos!
Right now, Nikola has 260,000 followers on Instagram and is a total celebrity in Poland. Nevertheless, since she moved to Los Angeles in 2016, we expect to see more of her in the coming years.
With a steady influencer career and influx of incredible modeling jobs, her natural beauty may just help her become one of the lucky few Polish women who have earned worldwide recognition.
---
Aleksandra Szwed
Actress, Singer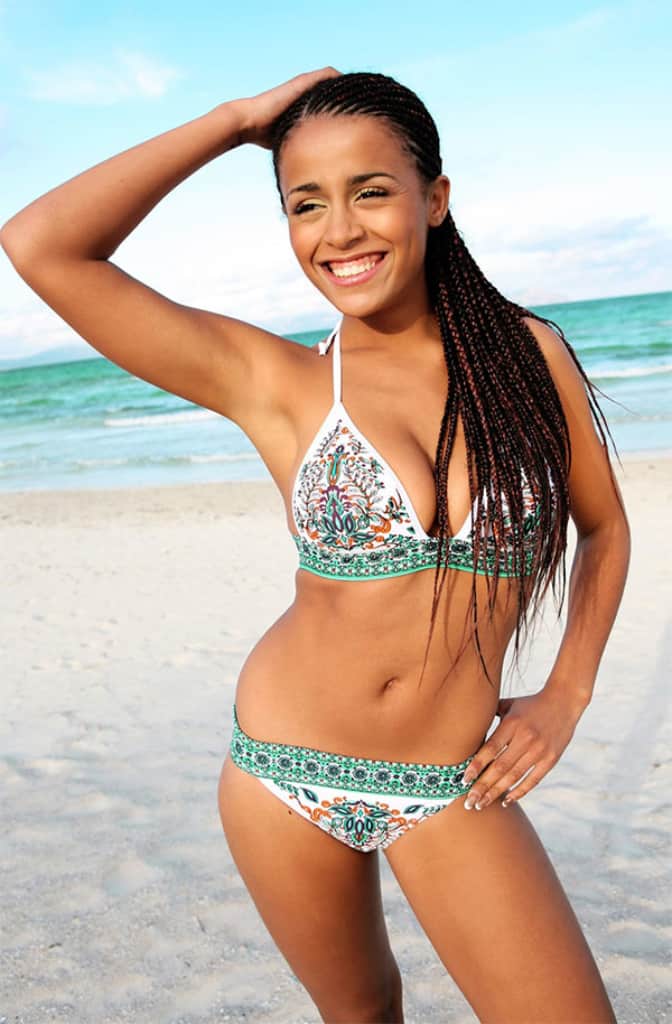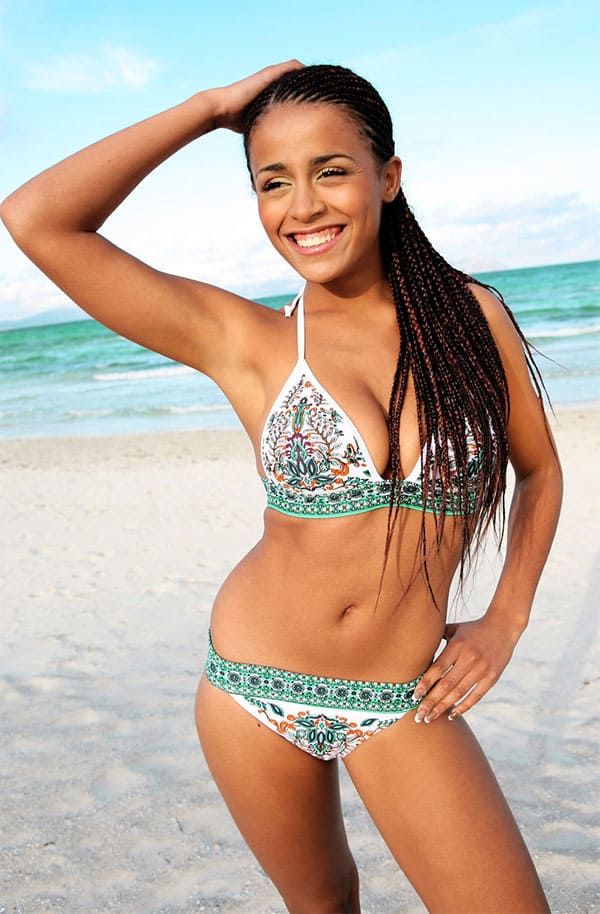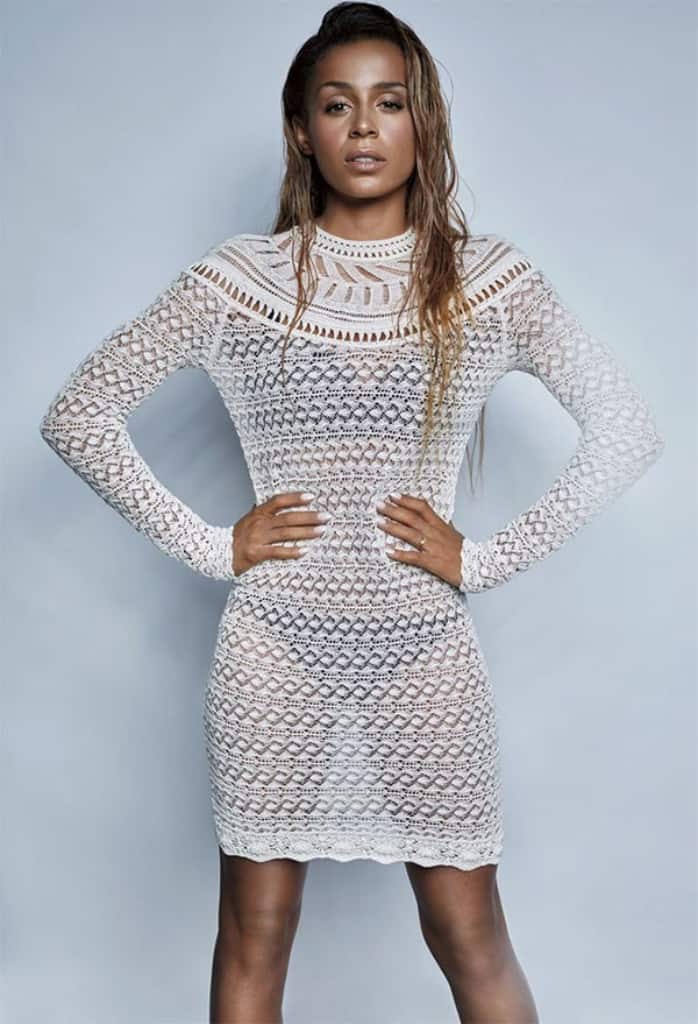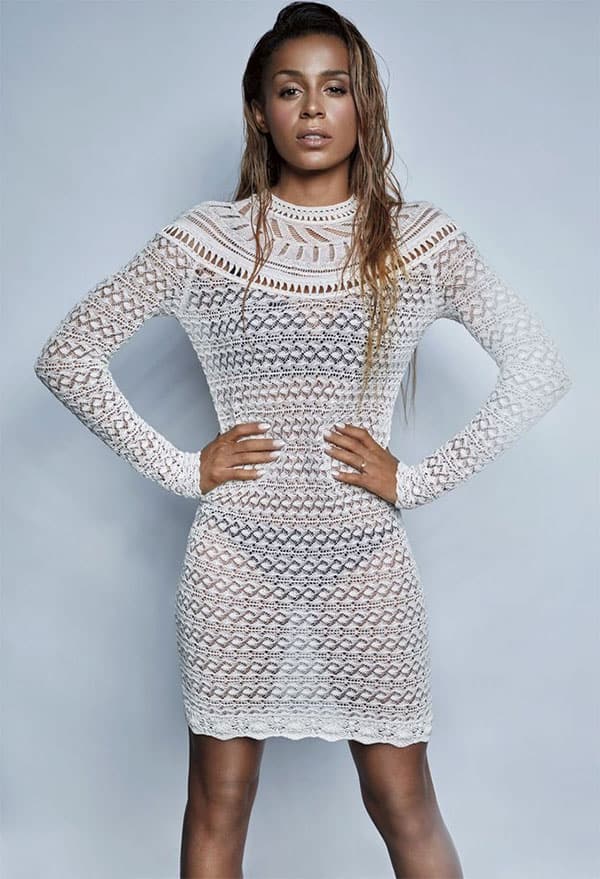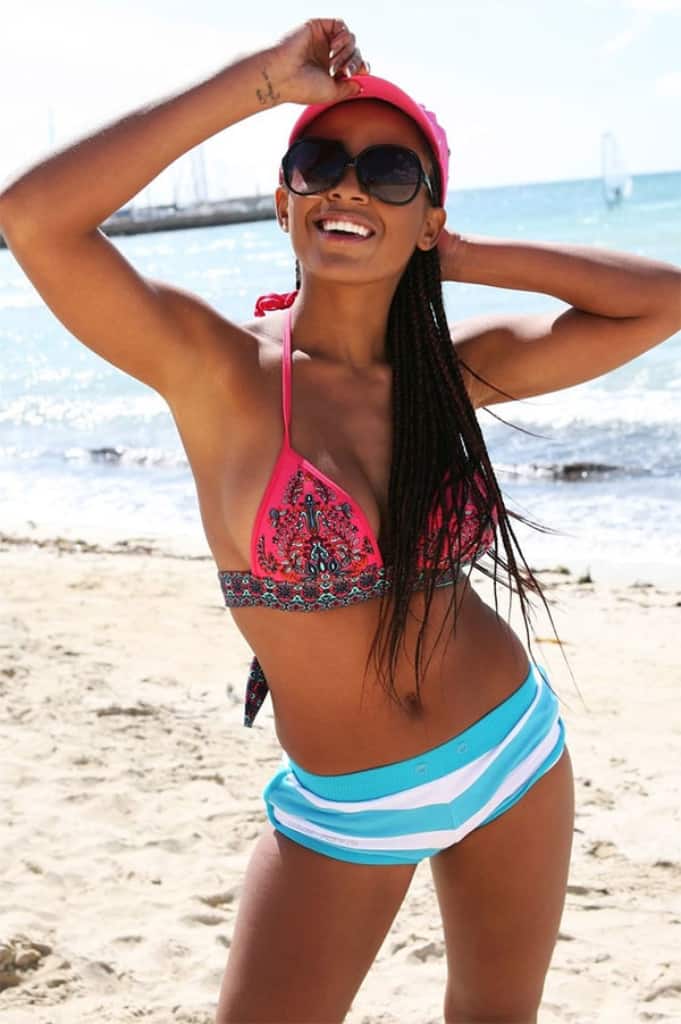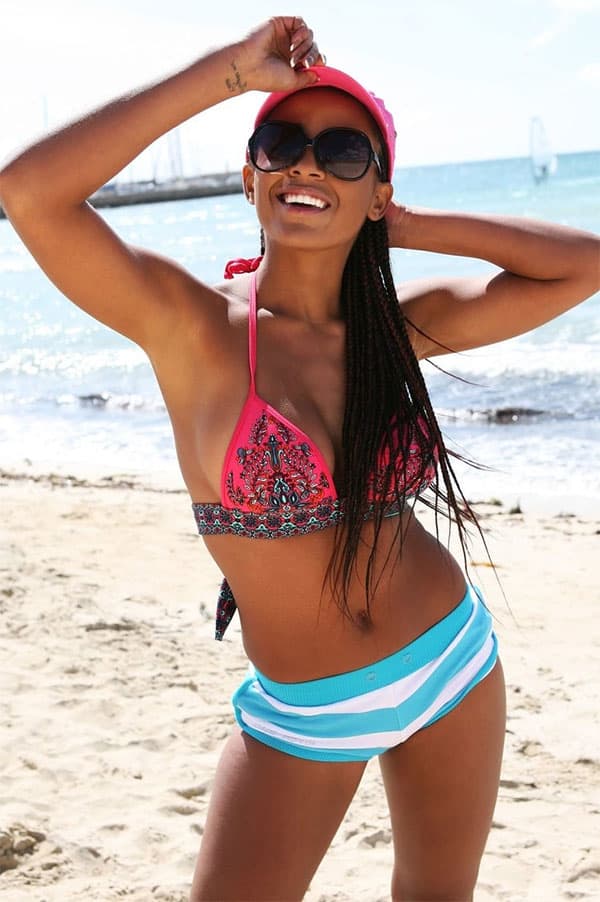 The next entry on our list of beautiful Polish women is none other than the raven-haired beauty, Aleksandra Szwed.
Due to her ethnicity, Aleksandra is quite different from the other hot Polish women we've already talked about. Born to Nigerian and Polish parents, she isn't a classic blonde bombshell. However, that hasn't stopped her from building a successful acting career in her native Poland and becoming the nation's sweetheart.
At just nine years old, Aleksandra became a child actress and was in Rodzina Zastępcza up to 2009. From then on, she has been working hard on acquiring new movie roles and has garnered the attention of the world.
Her most famous roles were in Lesniczówka, Miłość na zakręcie, and Fighter. She has also stayed in the limelight by taking part in various TV shows such as Dancing with the Stars, and Your Face Sounds Familiar.
On top of that, Aleksandra is fairly popular on social media. She currently has 88,000 followers and often posts editorial photos from her various modeling jobs and photoshoots. Even better, she allows her fans a glimpse into the behind-the-scene moments of some of her movies and TV shows.
---
Julia Wieniawa-Narkiewicz
Actress, Singer, TV Presenter, Celebrity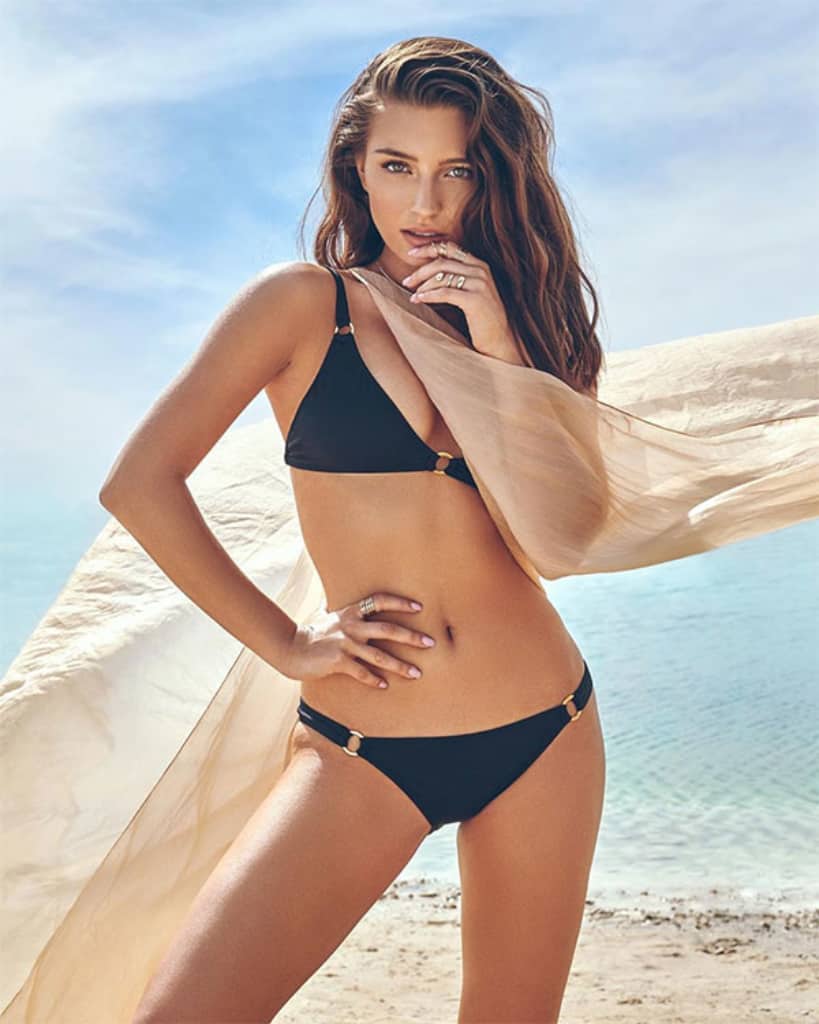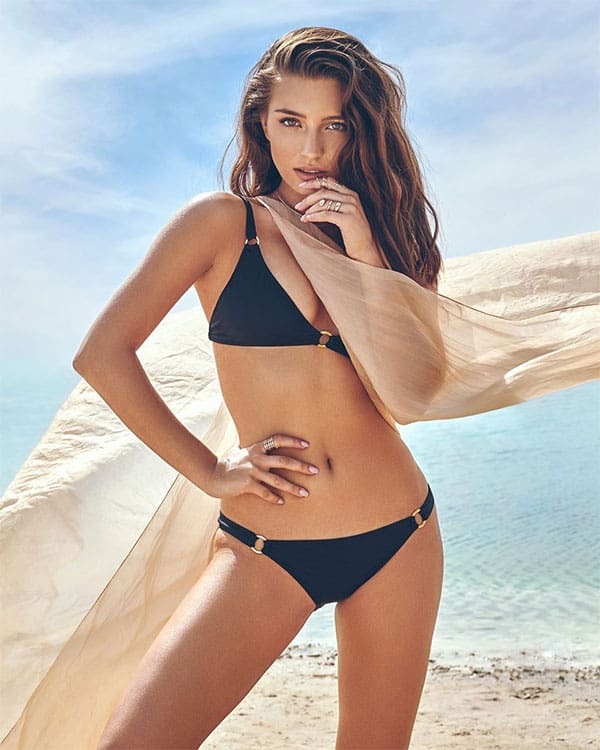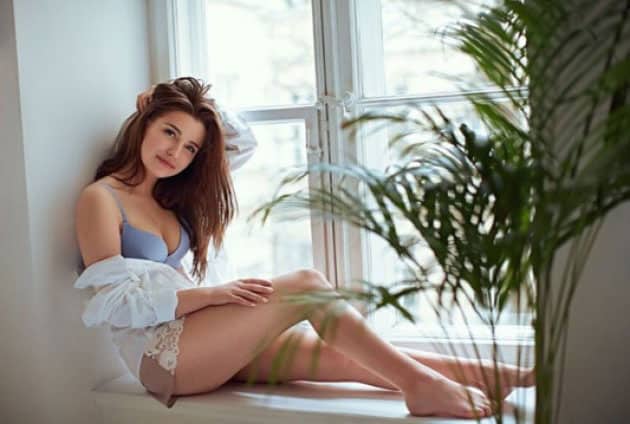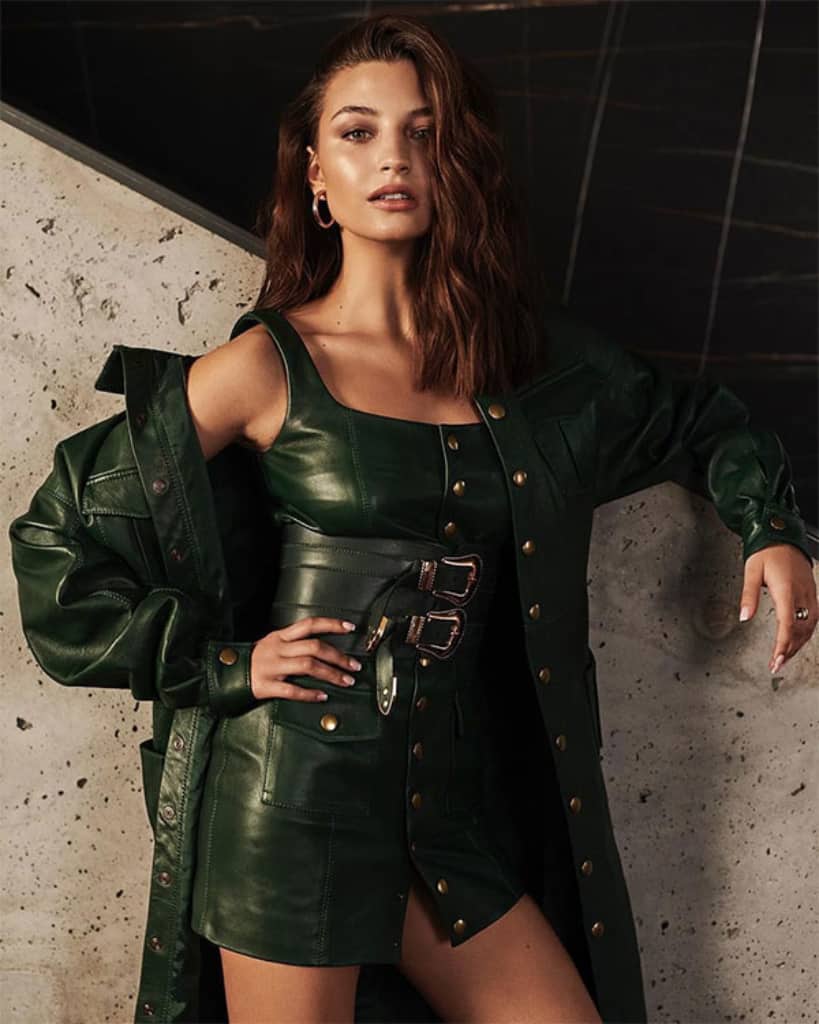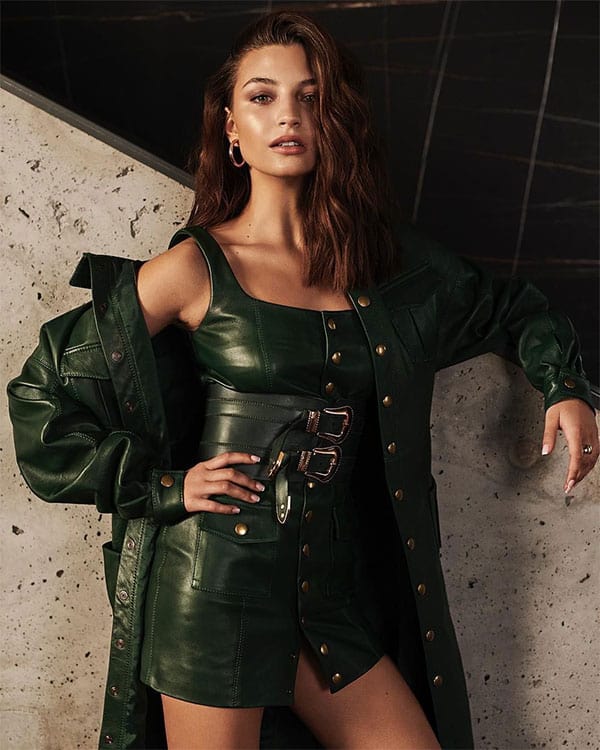 Actress, singer, dancer, and downright gorgeous — there isn't anything about Julia Wieniawa-Narkiewicz that you won't like. This blue-eyed brunette beauty already has an established acting career and has been in the spotlight for many years now.
What's more, she has already released three singles, showing the world that her acting chops aren't the only thing she has to offer.
Her TV debut came in 2017 when she played Agnieszka in Na dobre i na złe. Since then, she has had numerous supporting roles in shows such as Druga szansa and W rytmie serca. She finally got her big break in Rodzinka.pl, in which she played Paulina.
Today, Julia is one of the most popular Polish singers and actresses on Instagram, not to mention one of the most beautiful Polish women ever. She has worked hard on establishing her online presence and can boast with over a million Instagram followers.
What's more, it appears as if she's going to become even more popular in 2020. She'll be taking part in Dancing with the Stars and showing off all her moves in front of a completely new audience!