Features:
Thousands of members.
Mobile app allows you to use this site wherever you are.
Free Standard Membership.
Pros:
This user-friendly and attractive dating site is a member of a family of sites owned by Cupid Media, a well-known and respected company in the world of internet dating. The site is well-maintained and you can be sure that the owners of the site are not out to take your money unfairly.
A free standard membership gives you the opportunity to try the site out and see how you like it. If you don't care to, you never have to upgrade your membership or pay a dime.
You can create a detailed profile and then search for the same details in someone else. You will be able to get a feel for the whole person, not just their physical appearance!
The other great features like instant messaging (and a Smartphone app!) make flirting and getting to know one another exciting and fun.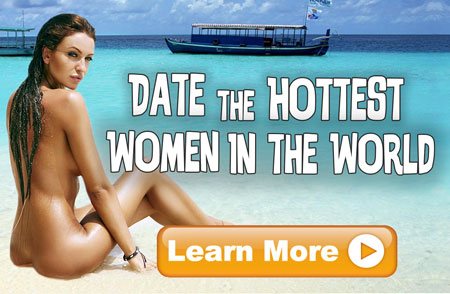 Cons:
The most interesting and exciting features of the site require a Platinum or Gold membership which means you may end up choosing to upgrade and pay. As with all internet dating sites you must be cautious when meeting new people. You must never give too much information too soon.
If you are careful, you should be able to have a safe and fun time but please keep your safety (as well the safety of your information) in mind whenever looking for love on the internet.
Overview of ClombianCupid
If you love Latin flavor and live in a town or city where the Hispanic population is scarce then this site is a fantastic way to meet a new friend or lover.
Because this site is a part of the Cupid Media family you can be sure that the site itself is NOT a scam.
The profiles on some dating sites are outdated and the people you try to contact may never get back in touch, but with ColombianCupid you will not be likely to have this problem, there are thousands of legit profiles of Colombian women seeking men for dating, romance or marriage.
Colombian Cupid Dating Site Review — the Place to Be For All Your Colombian Dating Needs
Dating outside of one's own culture is a double-edged sword. While it can be magical and fascinating, it can also be dull, uninspiring, or even dangerous. Both the good and the bad got far more intense with the advent of the internet.
However, dating has become a bit easier than it used to be. All you need to do is make a profile on a dating website (or dating app) and start going to town.
Some websites don't require you to pay for anything. You just register and start swiping away. And then there are others, like Colombian Cupid, which require you to pay a monthly fee to use them.
I know what you're thinking. Paying for a dating service does sound a bit sad. But I can tell you right now that Colombian Cupid is worth every penny. It's a surefire way to get Colombian women and enjoy the best that the Latin American dating scene has to offer.
Who Is Colombian Cupid For?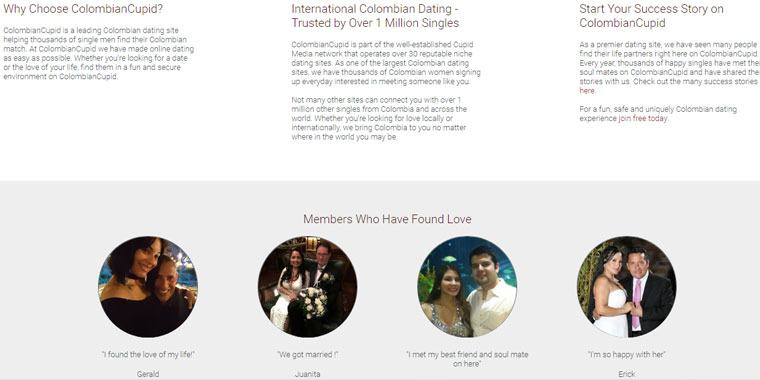 Lots of dating websites and apps aren't a good fit for every type of relationship. For example, some might be good for one-night stands or brief hookups.
Others are a bit more serious and focus on members who are looking for a long-term relationship or marriage. At times, you'll even run into a page that only has users who seek companionship without the emotional or sexual component.
So what is Colombian Cupid 'good for,' then? Well, all of the above, if I'm being honest with you. When I was using it, I only needed a brief fling or two during my summer in Colombia. I don't have to stress that I was with a different girl every other night.
However, I personally know people who found their soulmates here. There are a lot of women on the website who are looking for a serious relationship, so if that's something you're into, Colombian Cupid's got you covered.
In short, the website is great for summer flings, winter flings, hookups, one-night stands, brief stints, short relationships, long relationships, marriage, communal life — anything that you can think of is at your fingertips.
If I had to decide on who Colombian Cupid isn't good for, I'd say it's not for people who don't like Colombian women for whatever reason.
Who Frequents Colombian Cupid?
Right now, more than 85% of its 110,000 members are men. And yes, I know that's not the best piece of news you wanted to hear, but there is a reason why the numbers are the way they are.
Colombian Cupid isn't like a lot of dating sites out there. It targets a specific demographic, as well as a particular user base's taste. To put it simply, it's a website where men from around the world are specifically looking for Colombian women, so of course, there'll be thousands of guys competing alongside you.
There aren't precise statistics when it comes to the age of the women on the website. However, you are sure to find ladies anywhere between 18 and 65 years old.
How Do I Sign Up?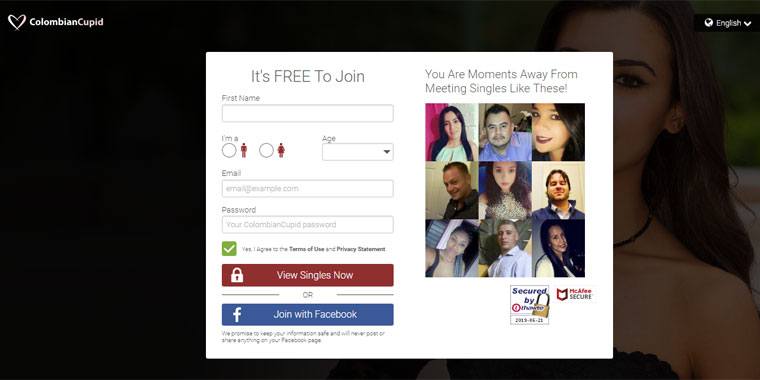 Signing up to Colombian Cupid literally takes a minute and a half, at most. You can either sign up via e-mail or by using your Facebook account. Of course, it's way easier to use FB, since the website simply imports your personal information from there. However, the e-mail registration is surprisingly hassle-free. These are the pieces of information required to sign in:
Full name
E-mail address
Gender
Age.
Boom. You're in. Of course, you have to be over 18 to use Colombian Cupid, so if any of you kids are reading this by any chance, shoo!
Colombian Cupid's algorithm will start generating matches for you based on the registration info alone. Of course, you can refine your searches once you log in. Simply enter your account settings and change the parameters to your liking.
One potential flaw is that you have to wait at least 24 hours for the website to accept your profile photo. I suggest uploading it right after you register; it will get there faster.
Making Contact With Women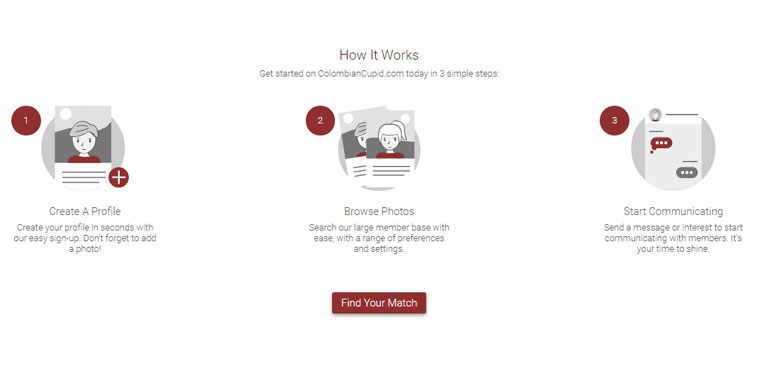 When you're on Colombian Cupid as a Standard Member (meaning you don't pay a monthly fee), you can meet women using two methods.
One is the standard matching, where a profile pops up and you either like the girl in it or not. The other method is the free search. All you need to do is specify the filters: age, body type, interests, etc. Once you do, you get to see the profiles of women who suit your needs.
The regular account doesn't really offer you much. For instance, all you can do is perform a basic search and share your interests via your profile.
However, you can use the website's instant messenger…sort of. As a free member, you can chat with paid members on the website.
Likewise, paid members can chat with other paid members, as well as free ones. But there is no two-way conversation between the free ones, unfortunately. So if you want to hit on women who didn't pay their membership, you'll have to pony up for the fee.
The Quality of Your Profile
Colombian Cupid's profile setup is, in some ways, both amazing and annoying. I'll get right to the annoying bit. Once you get to fill in or update your profile information, you'll be met with dozens of questions. Now, it's important to note that you don't have to fill everything in.
However, that can backfire on you, and the women might think you're not a real person. Bots and fake accounts are a real danger on dating sites, and Colombian Cupid is by no means an exception. That's why it's important to share as much info about yourself as you can.
Of course, you have the option to verify your profile, which I suggest you do. It will make your profile look legitimate, not to mention desirable.
Naturally, you and I aren't the only people who don't like to spend fifteen minutes updating our profile. In fact, there are hundreds of members on Colombian Cupid that didn't go through all of it. Of course, the sad part is that even you can mistake an incomplete profile for a bot.
However, if you doubt the profile's legitimacy, you don't have to worry. Just remember to ask them about their likes and dislikes, hobbies and income. Their responses alone will tell you if you're talking to a bot or not.
What Are the Girls Like?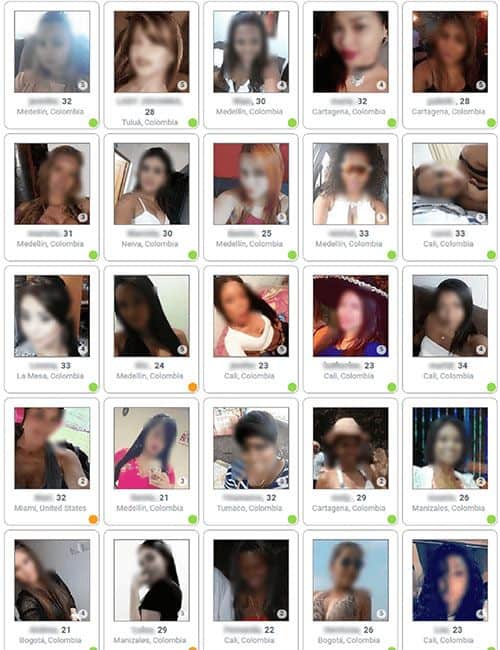 I have no words. Few women can match a Colombian girl, and the members of Colombian Cupid know it. Some people might find what I'm about to say offensive, but I cannot overstate how true it is.
Colombian girls are the perfect combination of sexy and modest, a living fire, and a loving spouse. It's a trait that lots of Latin American girls share, but somehow Colombian ladies are at the very top.
Let's say that you hit it off on Colombian Cupid with Teresa, a 24-year-old resident of Cartagena. At first, you will love how lively she is during a conversation. Next, you'll barely keep up with her on the dancefloor.
Then there's the lovemaking, and oh Lord, are you in for a treat! And to top it all off, she'll make you breakfast, invite you to go to church with her, chat it up at her mother's place and treat you like you're her perfect hubby.
It sounds like a stereotype, I know. But I also know Teresa, and she's just one of the hundreds of girls on Colombian Cupid.
Any Variety?
Absolutely. Colombian women are famous for not conforming to one body type. For example, if you like dating women of color, Colombian girls can look either Caucasian white, Latina brown, or almost African dark.
You can also pick your favorite girl based on her age, height, weight, employment status, body type, interests, and so on. There's even a section that lets you know if she's willing to relocate to another country to be with you!
Are They Hot?
Hotness really depends on your personal taste. But if you were to ask me, I would probably yell out 'yes!' at the top of my lungs. Every Colombian woman has a streak to her that makes you melt.
For example, she might be a curvy, dark-skinned lawyer with a pearly smile, or a petite blonde grad student with perfect breasts. Or even a short-haired waitress with a neat little wink. Of course, if you're an older gentleman, you're sure to run into an elegant lady in the prime of her life with a long and storied past.
To sum up, anything goes on Colombian Cupid, really.
Their Profiles?
Like I mentioned earlier, not every girl will fill out her entire profile. It might be annoying at first, but if you know what you're doing, you won't even care about the lack of profile information. Luckily, there are enough girls out there who do fill in every detail.
How Quickly Do They Respond?
Honestly, if you ask them for their phone number or Whatsapp info, they will answer within minutes. And no, I am not exaggerating here. One girl literally gave me her number after I said 'hello.' It really is that simple.
Of course, that isn't true 100% of the time. Some girls won't respond if they think your profile is a bot. The best way to get them to respond is to have a paid membership. That will always attract their attention.
How Many Girls Are Out There?
The website itself claims to have over a million profiles. Sadly, that's false advertising, and it's a pretty big flaw in my opinion. Out of the 110,000 registered members, about 15,000 are women. That's not a huge number, but it's by no means small either. You literally have thousands of Colombian women to choose from.
The Look of the Website
Colombian Cupid looks average. There's really nothing about it that stands out when it comes to design. It has no specific, innovative aesthetic and it will remind you of every other dating site out there.
The same can be said about the app. It really doesn't look as sharp as Tinder or Instagram. In fact, it has a very basic user interface. However, that actually works for Colombian Cupid.
Apps with plain designs usually don't drain the battery too fast. When you're in Colombia, feel free to test it out when you're walking down the street in the evening. You'll be clicking on user profiles well into the night, and your battery will not suffer.
I should note that the Colombian Cupid app is available on both iOS and Android. If you sign in using your Facebook account, the app will even sync up.
What Are the Website Features?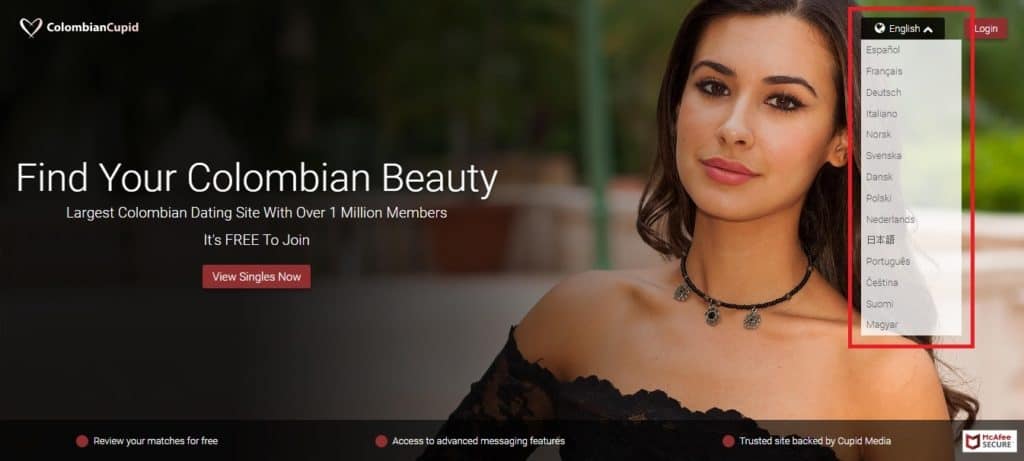 As a free member, you get to create a profile, browse for profiles, and chat using instant messenger. However, you can only instant-message paid members. Once you become a paid member yourself, you can chat with anyone. In addition, you will get the following features:
Sending and receiving messages
Browsing ad-free
Browsing anonymously by hiding your profile
Getting twice the profile space
Highlighting a VIP profile
Getting exclusive search filters and better matching algorithms
Message translation into your own language.
Did that last feature catch your eye? It might interest you to know that most of the men who join Colombian Cupid come from Colombia, Chile, and the USA. However, the website is available in several world languages:
Czech
Danish
Dutch
English
Finnish
French
German
Hungarian
Italian
Japanese
Norwegian
Polish
Portuguese
Spanish
Swedish.
Wherever you're from, you have the opportunity to date a Colombian girl, and you don't even have to speak the same language.
Safety and Colombian Cupid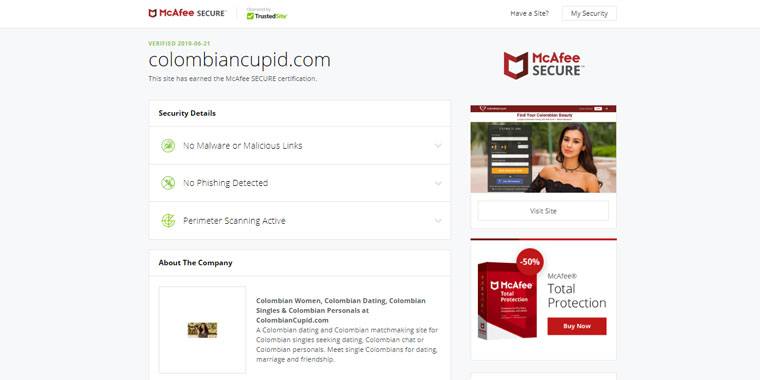 So far, I have never registered on a dating website if I wasn't sure that it was safe beforehand. After all, as a member, you're putting a lot of your private information online. If it were to fall into the wrong hands, you could suffer in a very real way.
For example, people who used the Ashley Madison website had their lives ruined when hackers exposed their list of members to the world.
Of course, Ashley Madison was a website for married people to engage in adultery, so I personally don't feel too bad about them. However, ordinary dating websites like Colombian Cupid need their safety.
On their official website, the owners of CC have posted a link to dating safety tips. They take internet security very seriously and will never share your private information with anyone. I'm still using the app, and nothing has happened so far.
So I'm pretty confident that you'll be fine if you decide to use it.
Prices
Colombian Cupid offers two types of paid membership: gold and platinum.
These are the rates of the gold membership:
| | | |
| --- | --- | --- |
| Duration | Rate per Month | Total |
| 12 Months | $10.00 / Month | $119.98 |
| 3 Months | $20.00 / Month | $59.99 |
| 1 Month | $29.98 / Month | $29.98 |
If you're interested in the platinum membership, the prices are as follows:
| | | |
| --- | --- | --- |
| Duration | Rate per Month | Total |
| 12 Months | $12.50 / Month | $149.99 |
| 3 Months | $23.33 / Month | $69.98 |
| 1 Month | $34.99 / Month | $34.99 |
As far as prices for dating websites go, Colombian Cupid is average. It's not too expensive, but it's far from cheap.
How Does ColombianCupid Compare to Other Websites?
There are many dating website alternatives out there. It just so happens that Colombian Cupid is the best place to meet women from one particular Latin American country. That alone makes it stand out from others. But does it stand out in the right way? To answer that, let's compare it to a few popular websites.
Colombian Cupid vs. C-Date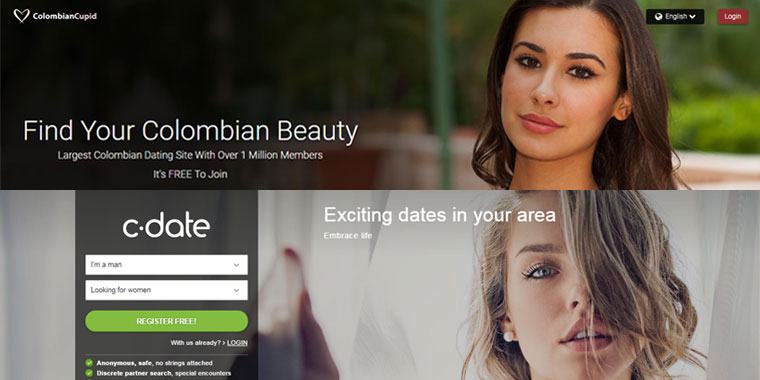 C-Date has a few obvious advantages to Colombian Cupid. For instance, it has a much larger user base that actually goes into tens of millions. That's a lot more than 15,000 or so women that CC offers.
In addition, C-Date is an international dating website. You can find hot, single women in your own backyard! Why go through the trouble of going to Colombia?
Of course, there is one glaring flaw in using C-Date. When we look at the prices, we can see that this website is extremely costly.
The 12-month premium will cost you $39.90 a month, which is just too much. Your profile can snag a cute Colombian girl at more than half of that price.
Colombian Cupid vs. Tinder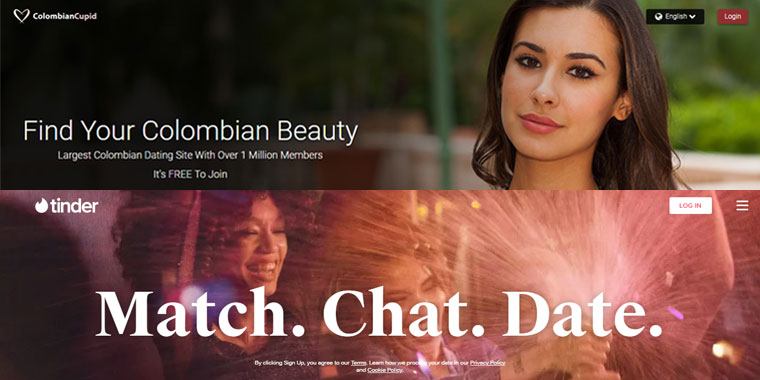 Tinder is an extremely popular choice with singles nowadays. That's because it's easy to use, has a fun interface, and takes a second to set up. Plus, you don't have to pay a dime. So why would you want to even think about using Colombian Cupid?
Well, in Colombia, the best-looking women use CC, and the bottom of the barrel is on Tinder. The ladies prefer paid profiles for one major reason. If you use a paid membership, you're signaling to her that you have money, that you're employed, that you're earning for a living.
In addition, and more importantly, it lets her know just how far you're willing to go to get a date. It's easy to use a free profile. However, it's a whole new deal when you actually pay out of pocket every month.
FAQ About Colombian Cupid
How can I know which woman is interested in me?
Women who take a liking to you will be added automatically to your 'Interested in me' list. You can browse through this list on your profile.
How can I reply to an interested girl?
If you're both free members, you will appear in each other's lists. If one is a paid member, you can message each other.
What is the search engine like?
The CC search engine is optimized and ready for work. You can search for women based on keywords, tags, member numbers, or online presence.
How long does it take the website to approve my photo?
Between 24 and 48 hours.
Can I change the order of my photos?
Of course. Just drag them in the order that you like, and click 'submit.'
I want to cancel my auto-rebilling. How do I do that?
In your profile, you have the option for auto-rebilling. Just click on the 'no' option and then click 'save.' You will get another question to confirm your cancellation. Click on the 'switch off' button, and you're good to go.
How do I know my payment is secure?
Each transaction has an SSL encryption, so every time you pay, you're safe. CC's detailed security plan is outlined in their privacy policy.
My payment came through, but the website isn't working.
Log out and log back in again. If your problem persists, try a different browser.
How can I pay for Colombian Cupid's services?
You can pay by using credit and debit cards, PayPal, bank transfers, checks, vouchers, or any payment methods specific to your country.
Is my privacy protected on CC?
Yes. Colombian Cupid has a special Fraud Prevention division that deals with potential safety risks.
Is my password secure?
Yes, but I suggest that you use a password that contains letters, numbers, and special symbols. Never give your password to anyone.
Can I block annoying or persistent users on CC?
If you use messages, you can block anyone with the 'block user' button when you're reading what they wrote to you. You can also block them on instant messenger and their profile page.
What happens if I suffer abuse?
Colombian Cupid doesn't tolerate abusive behavior. So, if you feel like you're being abused, click the 'report button' to report the abuser. Make sure to provide detailed information so that the CC staff can act quickly and accordingly.
ColombianCupid Review
Hotness Factor

User Interface

Number of Profiles

Quality of Profiles

Security

Cost
Summary
ColombianCupid is a great site to consider if you are interested in beautiful Latinas. Security is first class because the site is owned by Cupid Media. With thousands of profiles hot Colombian ladies, it is a fun, simple to use Latin dating site.