We have a pretty good selection of Thai dating sites listed in our best Asian dating sites article, but after visiting Thailand again recently it became obvious that Thailand was one of those countries that has a multitude of options when it comes to dating sites.
There are literally dozens of different apps and dating sites vying for your attention. So I decided to give the land of smiles it's very own roundup.
From Super-Casual hookups apps to Marriage oriented full-service sites – there is something on the list for everyone.
Sites For Serious Relationships & Marriage
A Foreign Affair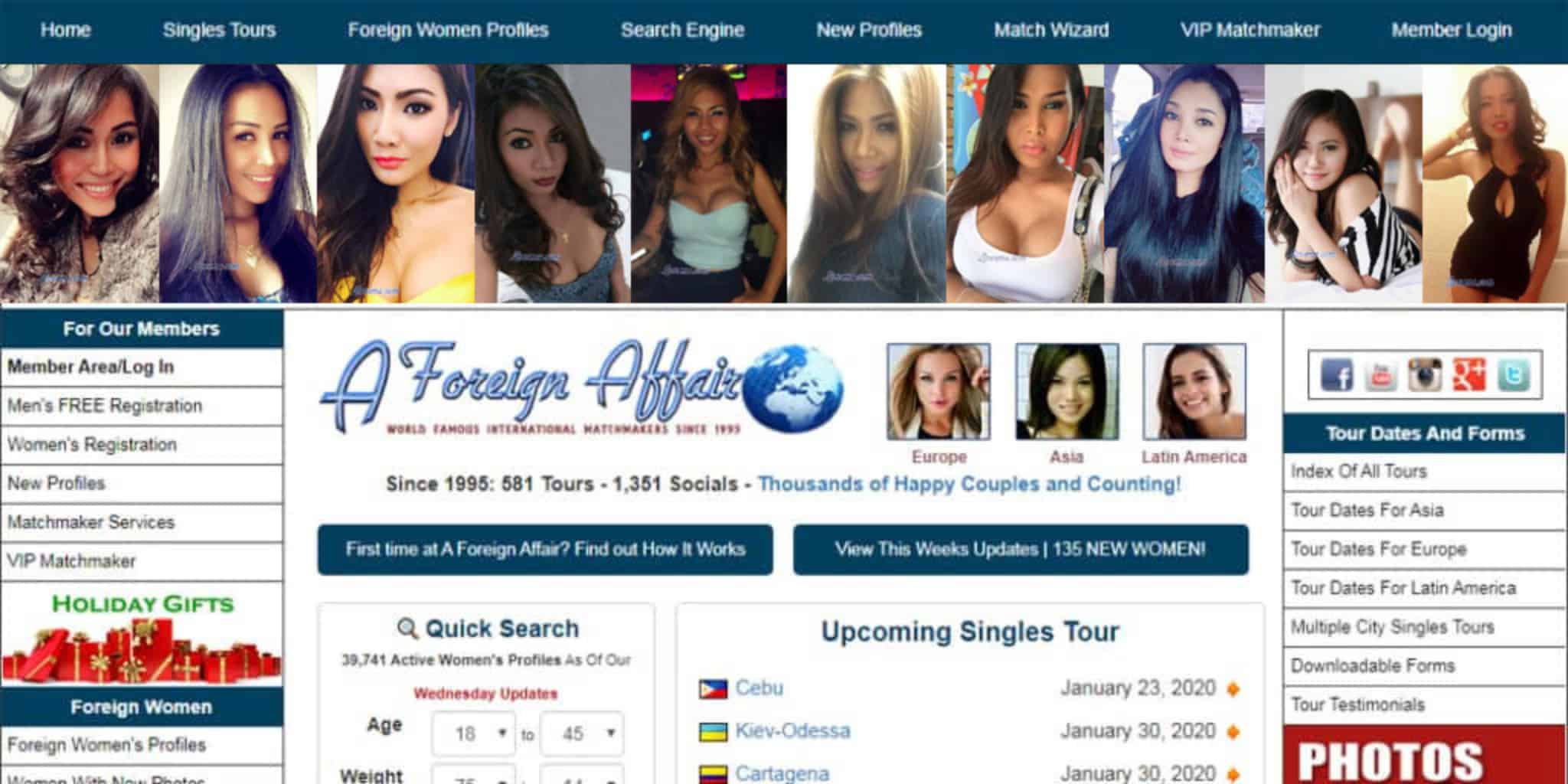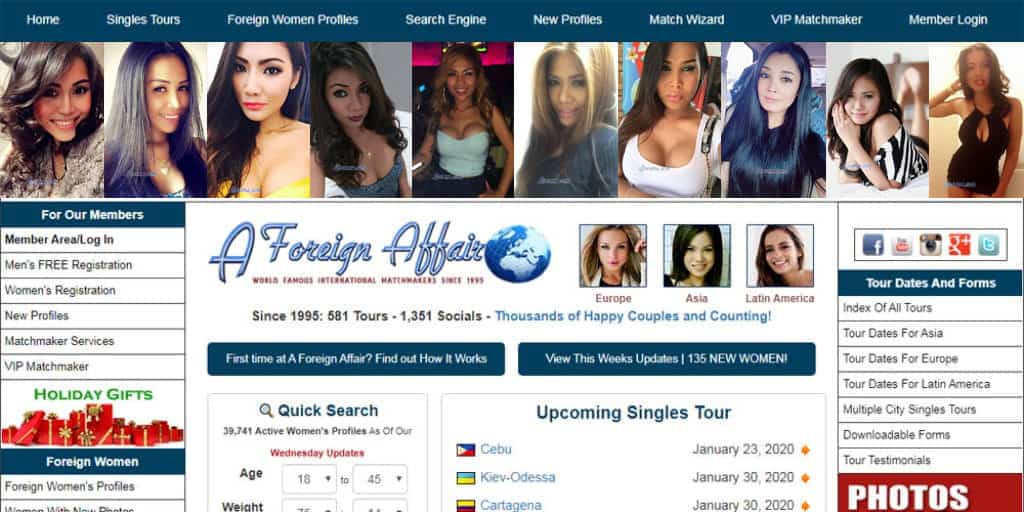 There are a lot of good Thai dating sites with profiles of stunning Thai women, but if you are really serious about marrying a sexy Thai girl your first choice should be A Foreign Affair.
A Foreign Affair is one of the oldest, largest, and most trusted mail order bride agencies online today. They are based in the United States. They are open, honest, and fair. Go read our review of A Foreign Affair and you can get all the details.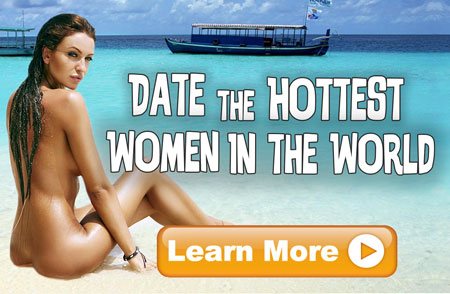 They are the best agency for men who are seriously looking for love because A Foreign Affair will actually help you meet the woman of your dreams face to face. This is extremely important. There are lots of logistical difficulties to overcome in translating an online romance into the real thing and A Foreign Affair can help you do that.
They are the world's leading romance tour company. They take care of the hassles and let you focus on romance. They are definitely the best choice if you are really looking for a woman for marriage or if you have never visited Thailand before.
Yes, Thailand is a big tourist destination. It is a country with a huge tourism industry, but you will be shocked at how few Thai's speak English and forget about trying to get around in other languages. And you need to remember that trying to meet single Thai girls for serious relationships is unusual and it can lead to a lot of complications.
A Foreign Affair has offices in Thailand staffed with local women who can give you real legitimate dating advice. They are experienced dating coaches who understand local romantic customs and traditions. That is the sort of dating advice that is very difficult to find unless you go with a high-end matchmaking service.
So, the most reliable, hassle-free way to go is to take a Thai romance tour with AFA, but there are other options.
AsianDate.com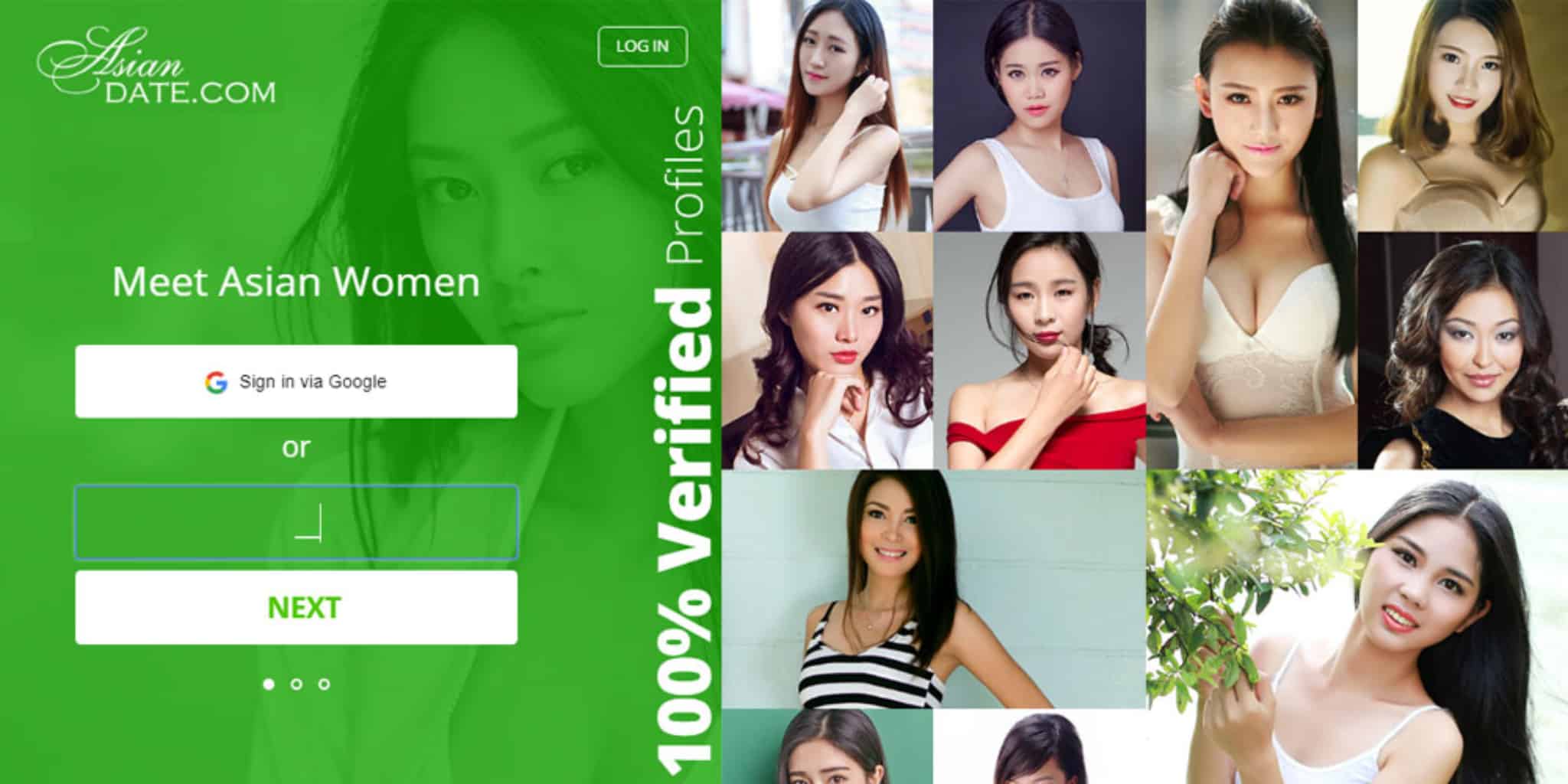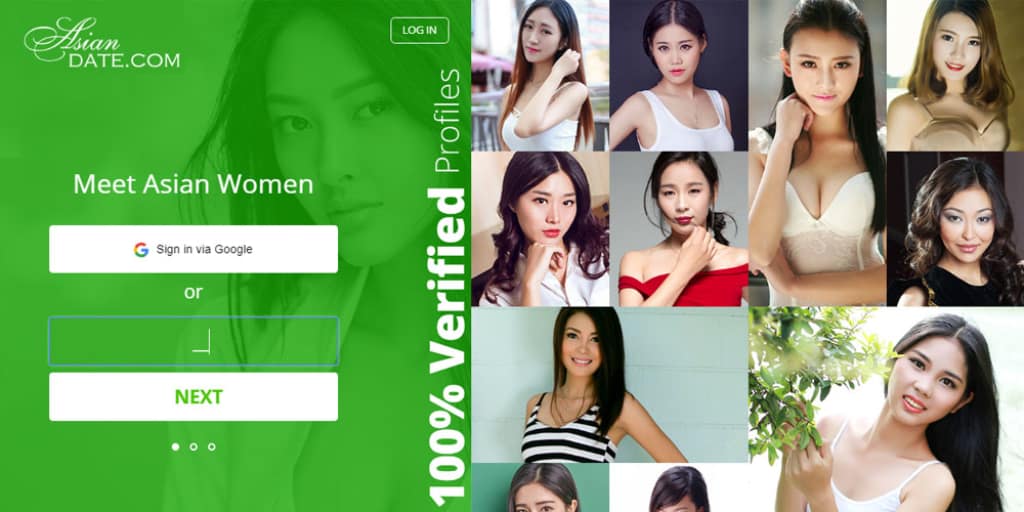 AsianDate has some of the most incredibly hot Thai girls you could possibly imagine. They also have a slick chat interface that makes it easy to chat with some truly stunning women.
They are owned by the same company that owns Anastasiadate and Amolatina, so like those sites, they tend to be weak on helping you actually meet the women you are chatting with and of course if you are really serious about winning a Thai bride that is a problem.
But if you want to meet and chat with the sexiest Thai girls on the internet they are a good place to consider. AsianDate is also more expensive, but the women are incredibly hot and who doesn't like talking to hot Asian girls?
If you don't think meeting sexy women is fun you are probably on the wrong site.
Cherry Blossoms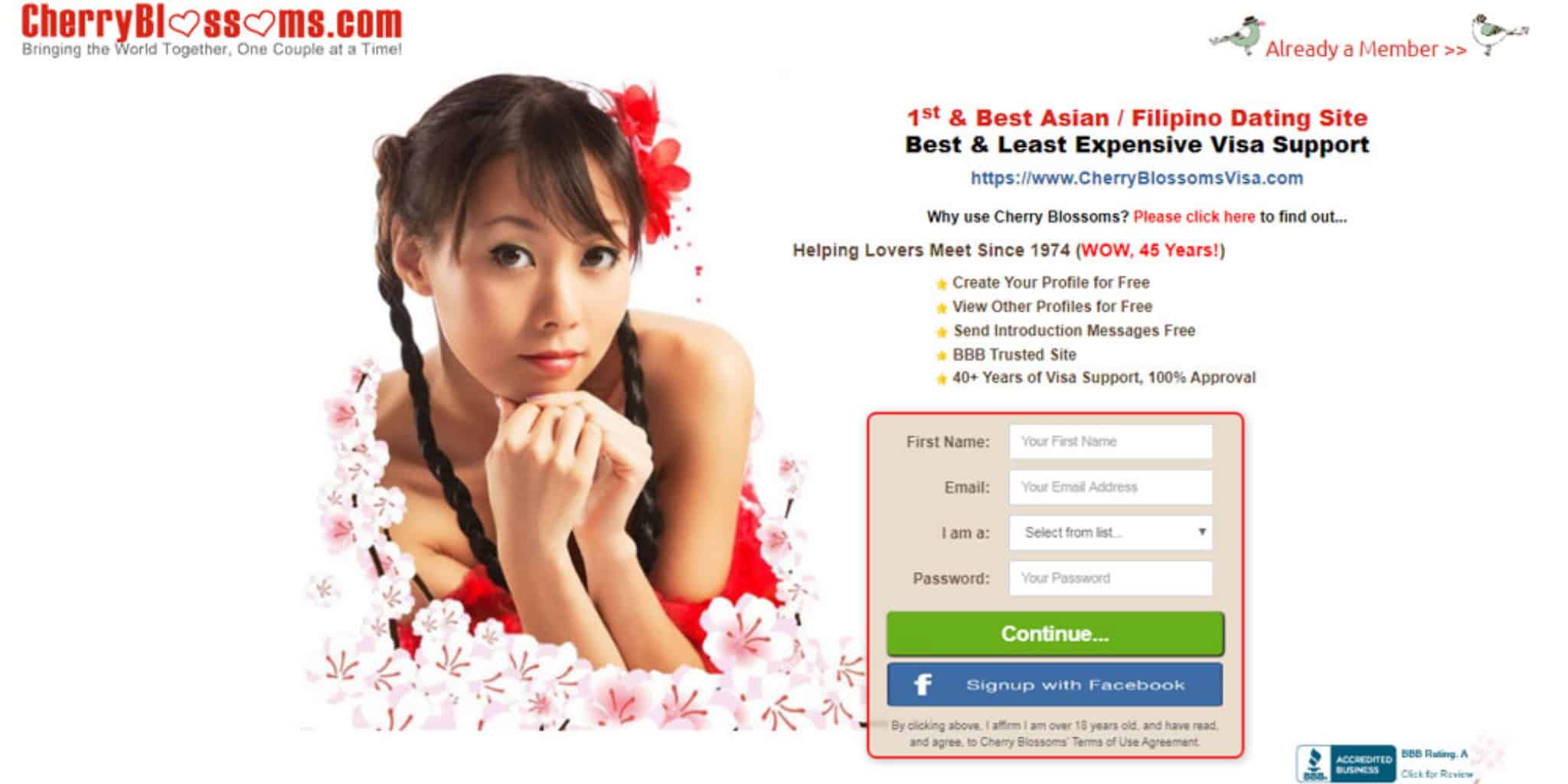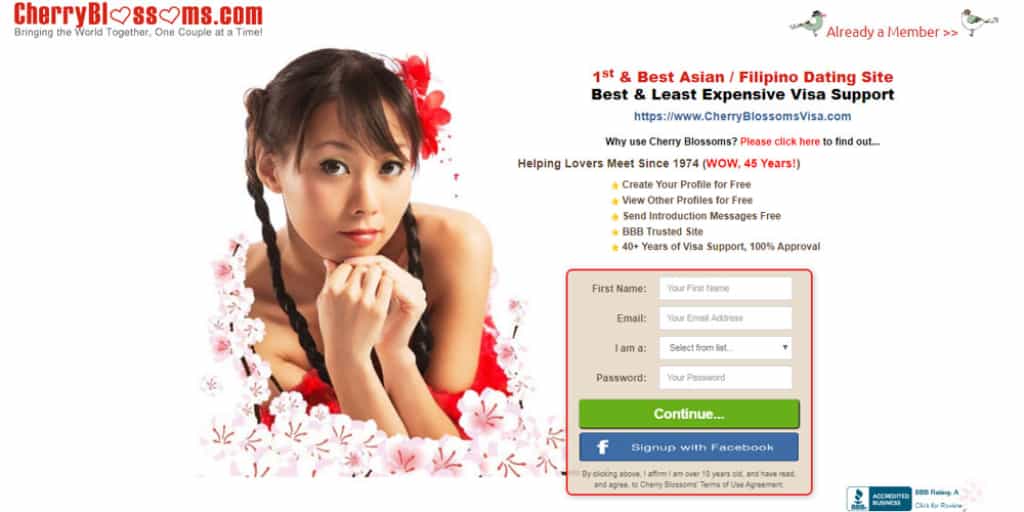 Cherry Blossoms is the oldest Asian mail order bride company. They started shortly after the Vietnam War because a lot of American servicemen had seen sexy Asian girls.
Initially, they started in the Philippines and almost instantly expanded to Thailand and soon the rest of Asia. They are based in Hawaii and have a long, positive record.
For a long time, Cherry Blossoms did not do tours, but they seem to have gotten back into the business. That is good because you really do want to get some help to deal with the travel hassles alone unless you are an experienced international traveler.
Casual Dating Sites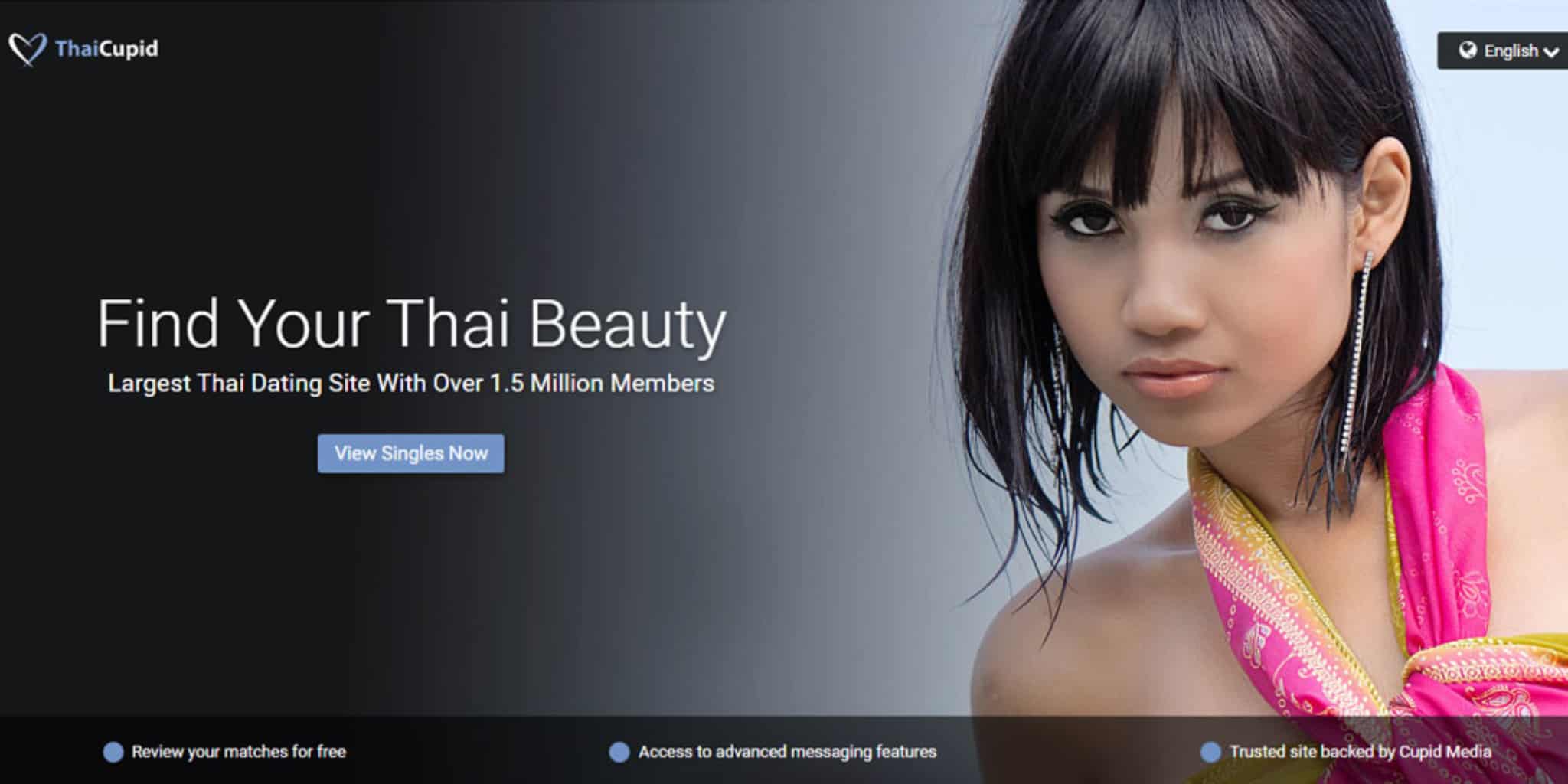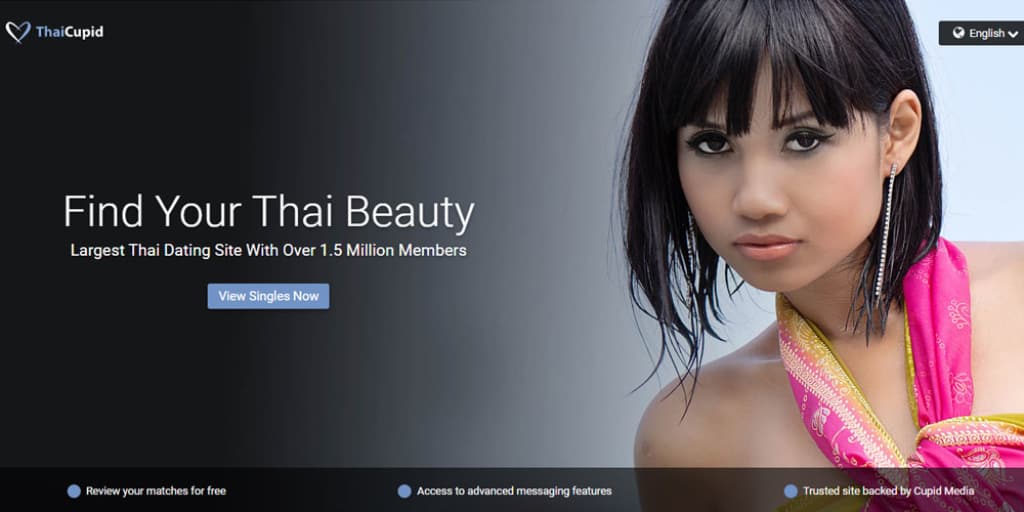 ThaiCupid (formerly know as ThaiLoveLinks) is really focused on Thai girls. It is part of the Cupid Media empire and that means they are trying very hard to do the right thing. Cupid Media is based in Australia, so that is part of why we like them too.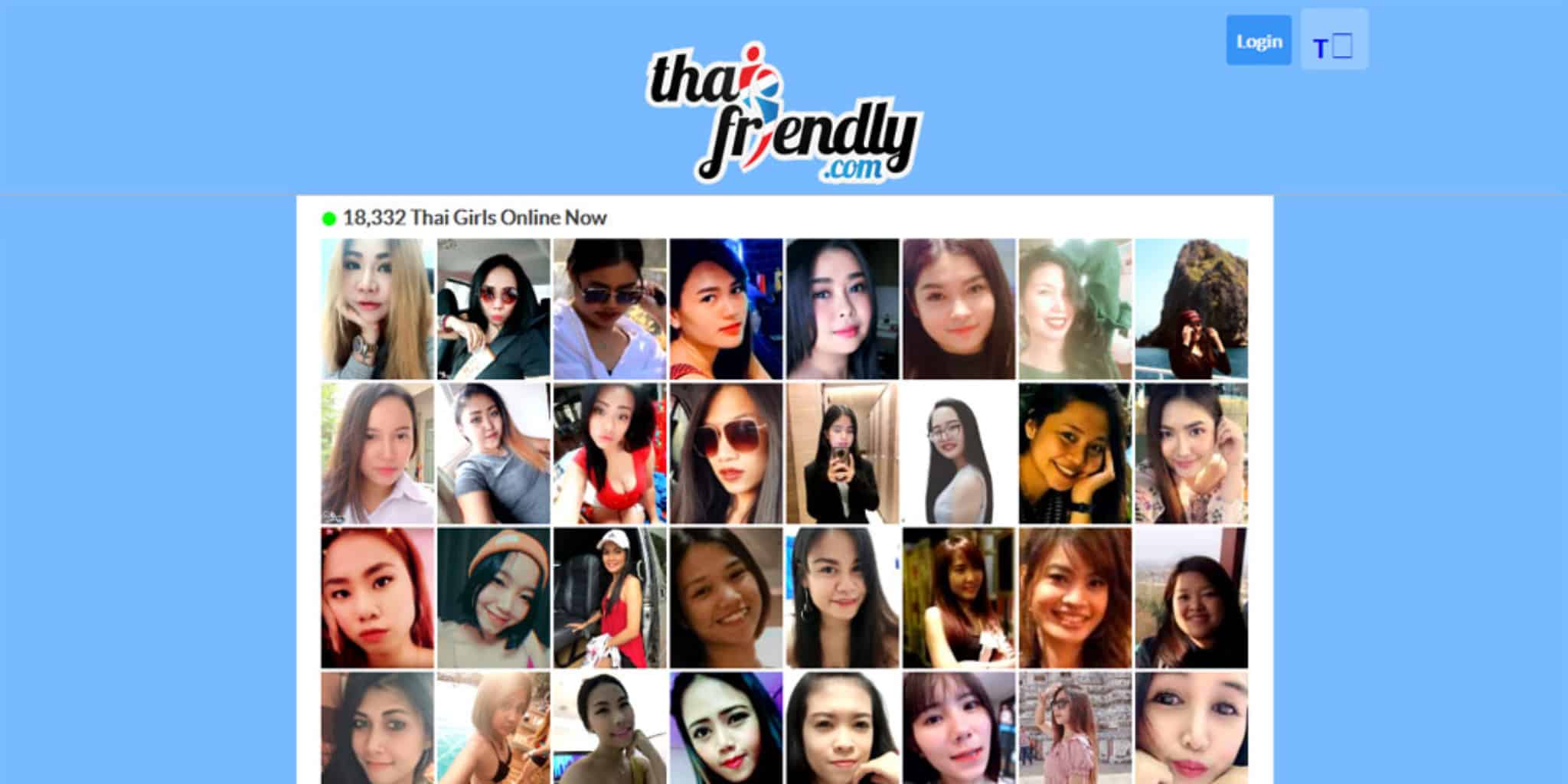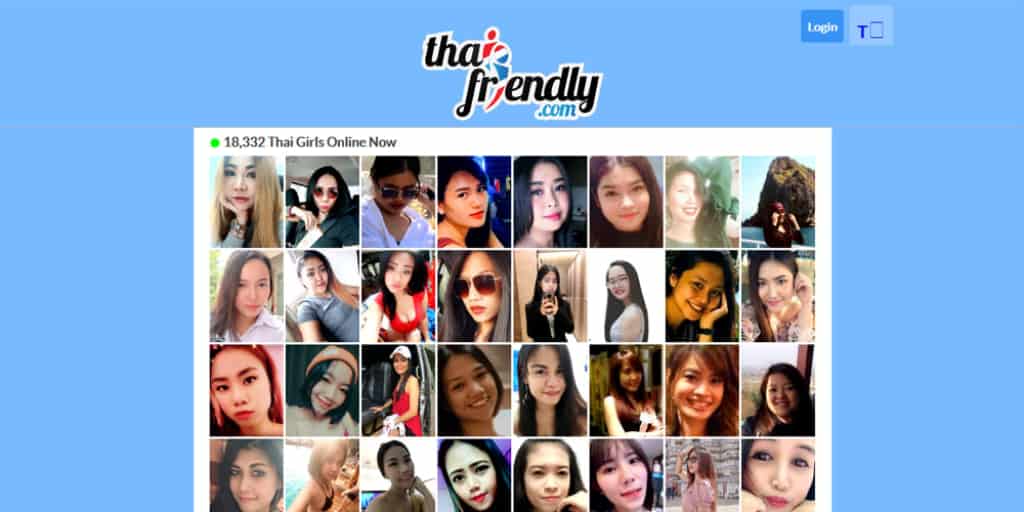 Taking a look at Thai Friendly is a great place to start this roundup of the best Thai dating sites.
That's because with somewhere around 1.4 million members it's one of the biggest sites catering to guys looking to meet and date Thai women.
The quality of the female profiles on the site is pretty good – roughly what you'd expect from a free site. Do bear in mind that there's an active ladyboy community on Thai Friendly, so be careful who you chat with.
A free account allows you to send one message every 10 minutes to whatever girl you're chatting to, but a paid subscription removes that restriction, and many others.
So while you can have a ton of fun with a free account, a paid subscription only costs $24.95 per month, and you can cancel whenever you want to.
Thai Friendly is ideal for guys who want to dip their toe into the Thai dating experience without having to pay cash upfront. You get to learn more about the online dating world free of charge.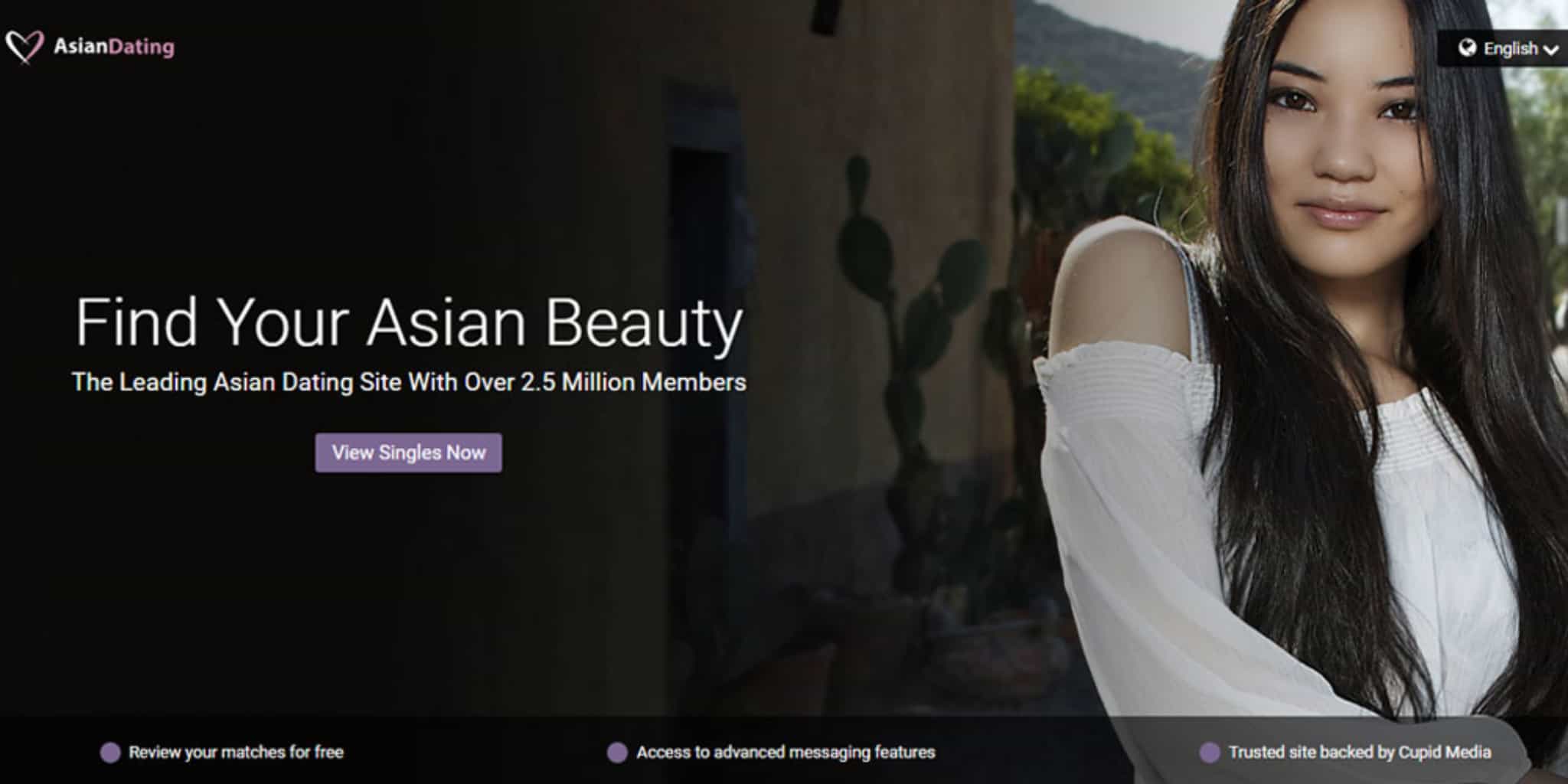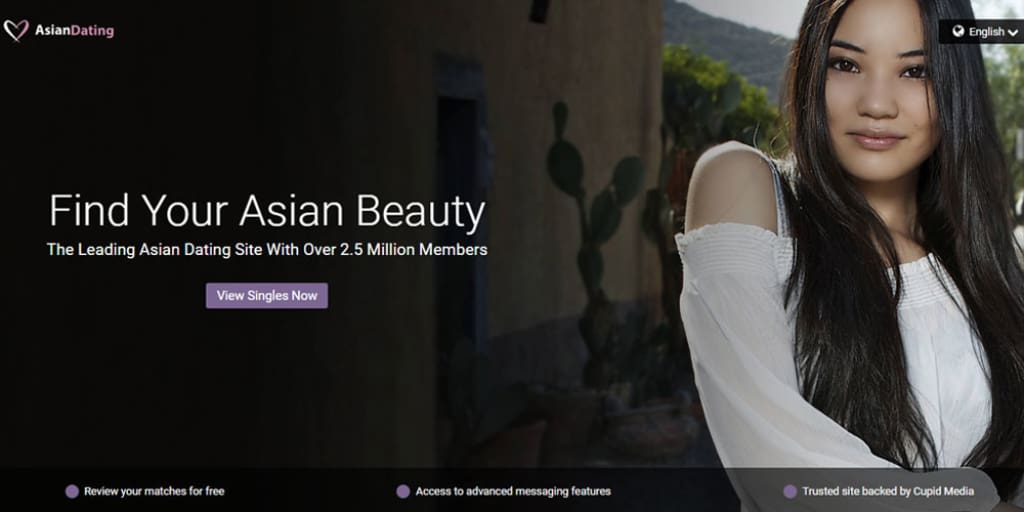 It can be pretty difficult figuring out which dating sites to trust with your personal data or hard-earned cash.
That's why most international daters tend to stick with brand names they know and trust – like the Cupid Network of sites, with AsianDating.com being a perfect example of that.
At last count, this site has well over 2 million members, but they're not only located in Asia. In fact, you'll find AsianDating.com members spread all over the globe – the women just happen to be Asian and the guys just happen to be European and North American.
So for single guys, this could mean the Asian girl of your dreams is living just a train ride from home. Or you could instead opt for the international dating adventure in any of a number of countries in Asia, especially Thailand.
The quality of the profiles is pretty high, due in no small part to Cupid's zero-tolerance policy for scammers and fake accounts. Not having to worry about fake profiles means you can actually lower your barriers a little and just enjoy the overall experience.
Registering for the site is free, paying for a subscription adds a ton of extra functions, and there's a mobile app that works for both free and paid accounts.
This is definitely a site worth checking out.
Mizz Thai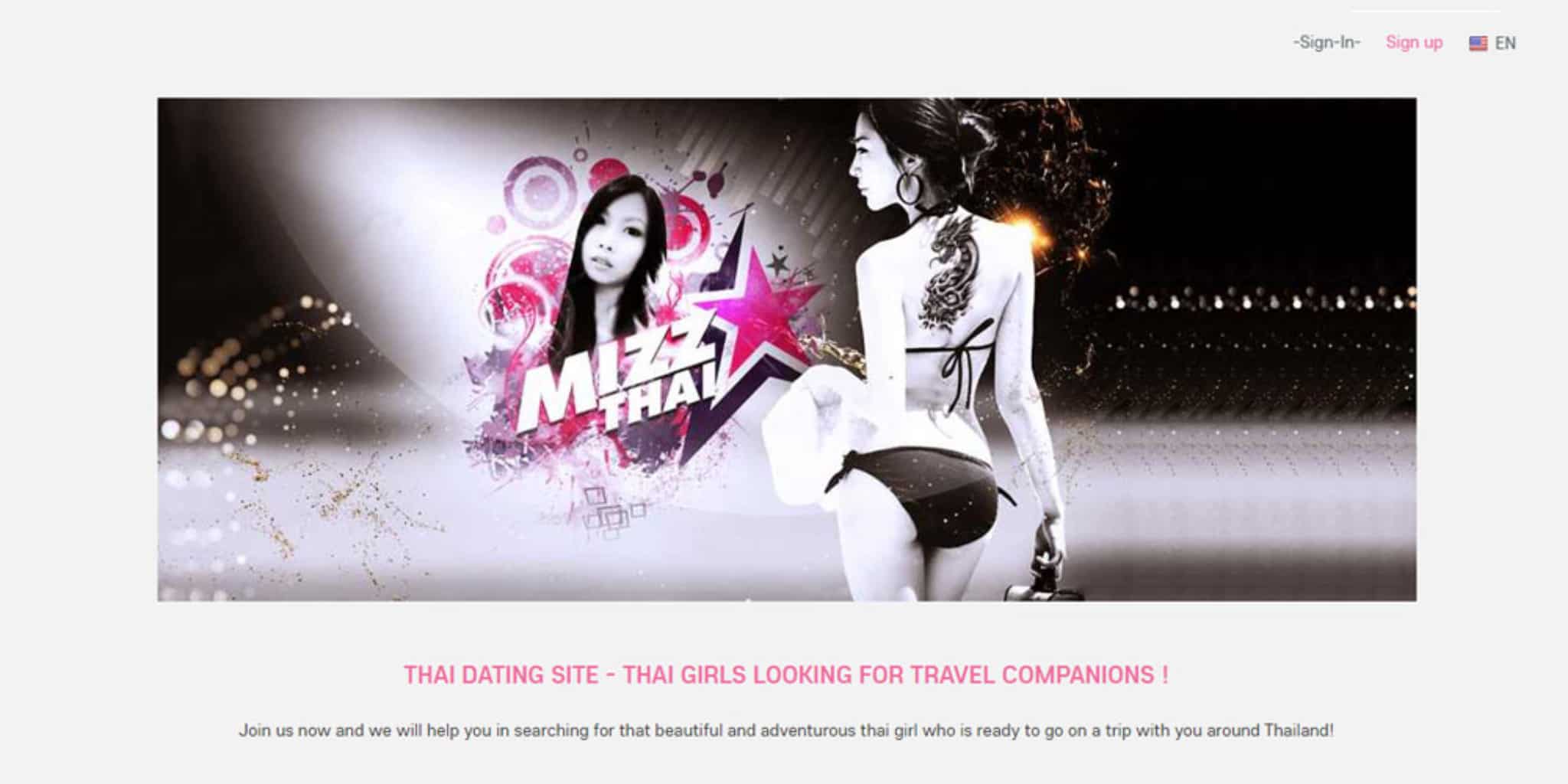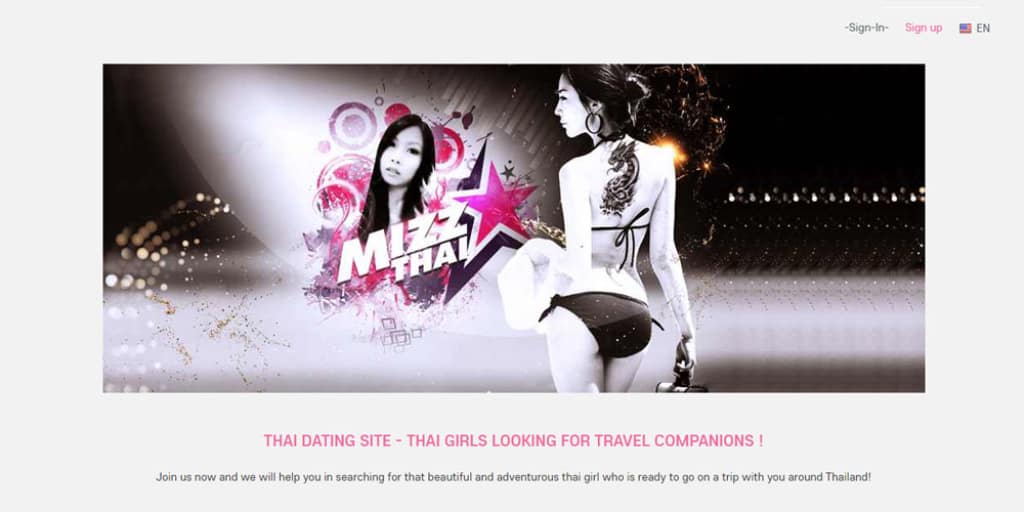 Mizz Thai is a different type of dating site in that it's not designed purely for the dating scene.
Instead what you get is a "partnering" site for globetrotters who will be in Thailand, but don't want to travel around the country on their own. Some guys are cool with flying solo overseas, but a little company never goes astray.
So if that's you, then signing up for Mizz Thai will help you meet Thai girls to date in their own city, or maybe even travel around to show you some of the sights.
But is this a site just for arranging some casual companionship while you're on your travels?
The answer is "Yes" and "No".
Yes, the women you'll meet through the site will expect to go on dates with you to local bars and restaurants i.e. you'll be paying the bill.
But No, that doesn't mean the opportunity for romance to flourish isn't present.
If anything, using Mizz Thai removes the pressure of traditional dating and allows you to just get on with having fun with the girl you're with. And you can do that completely free of charge.
Just watch out for the inevitable female freeloaders using the site – they're the one downside of using a site like Mizz Thai.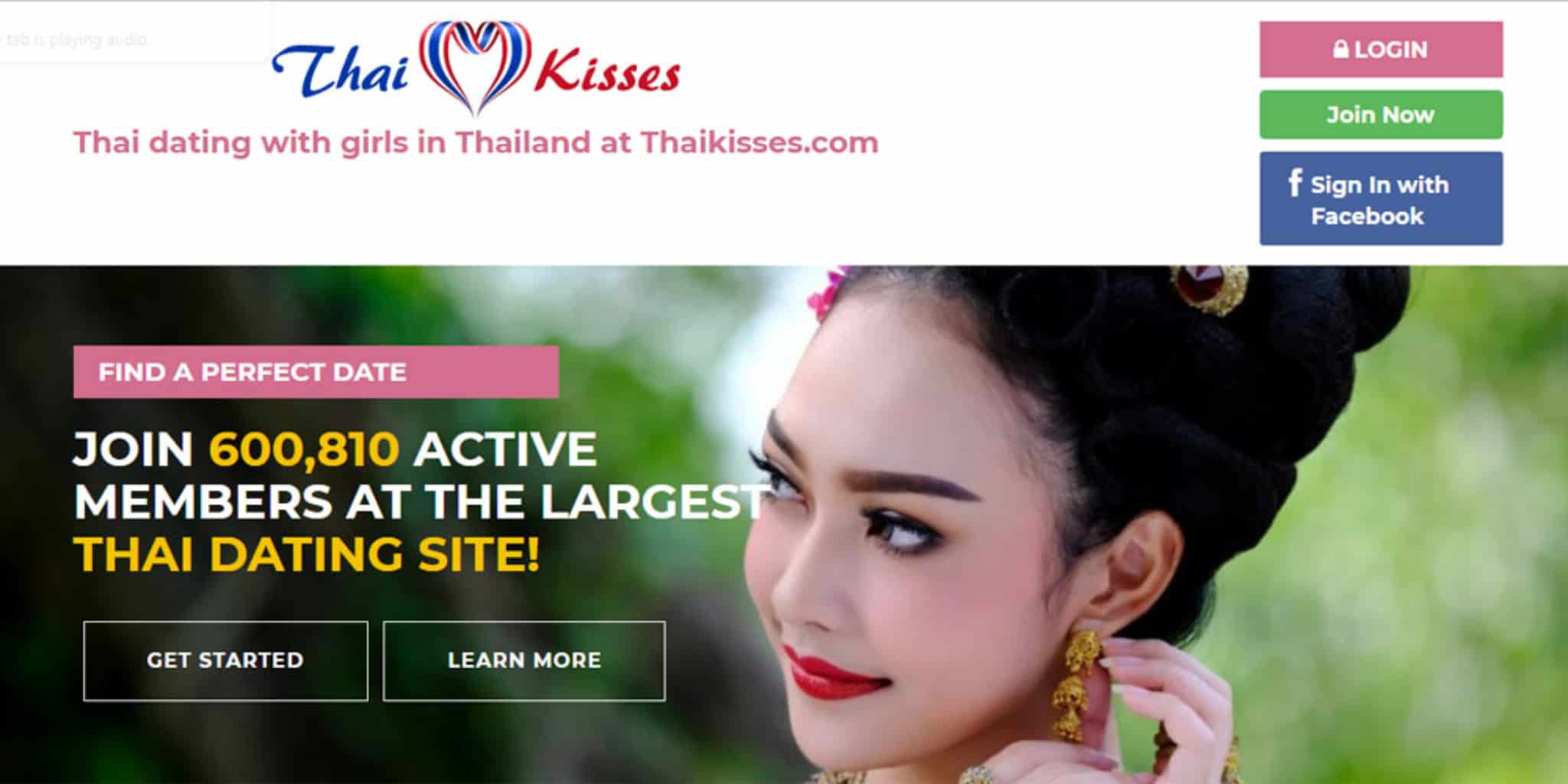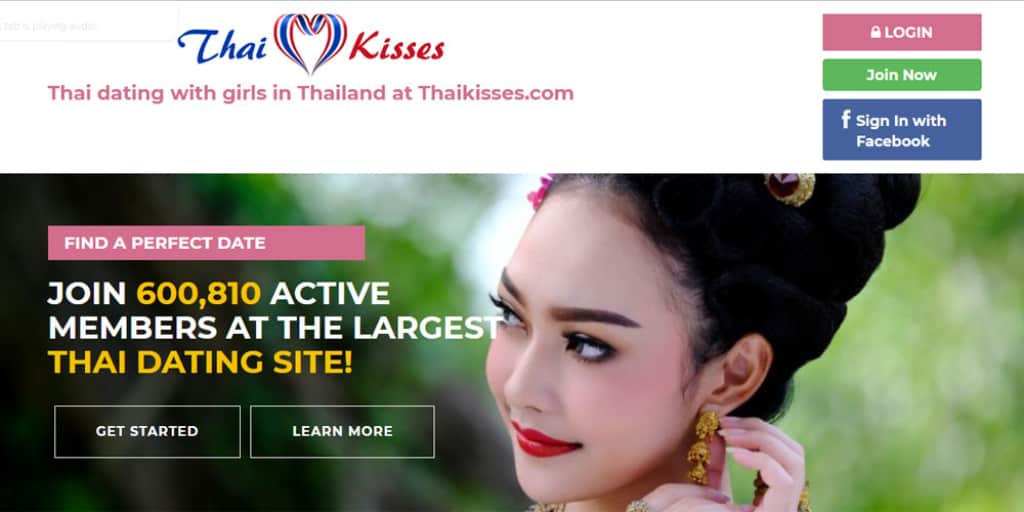 Thai Kisses is one of the oldest Thai dating sites out there, and one with a very active community.
There's nothing worse than signing up for a dating site only to find that there are exactly 12 women you're interested in, and most of them are a 6/10, at best.
With Thai Kisses you get access to a community of over 600,000 men, women, and ladyboys. This site suffers from the same issues as pretty much all other Thai dating portals – fake profiles and ladyboys looking to land a Western boyfriend.
Now, there's nothing wrong with dating a ladyboy if that's your sexual preference. But just be aware there used to be an abundance of them on Thai Kisses, but they seem to be getting this under control.
Registration for the site is completely free, and you get free daily contacts as part of that. They've cleverly incentivized female members by allowing them to email guys for free. So if nothing else you can expect plenty of email chats coming your way.
As with any of the premium Thai dating sites, you'll need a paid membership to get the most from it.
Gold membership starts at $27 per month, but you'll get 1 month free if you sign up for a 3-month membership package.
Oh and make sure to check out their success stories – it's a sign they're doing something right.
TrulyThai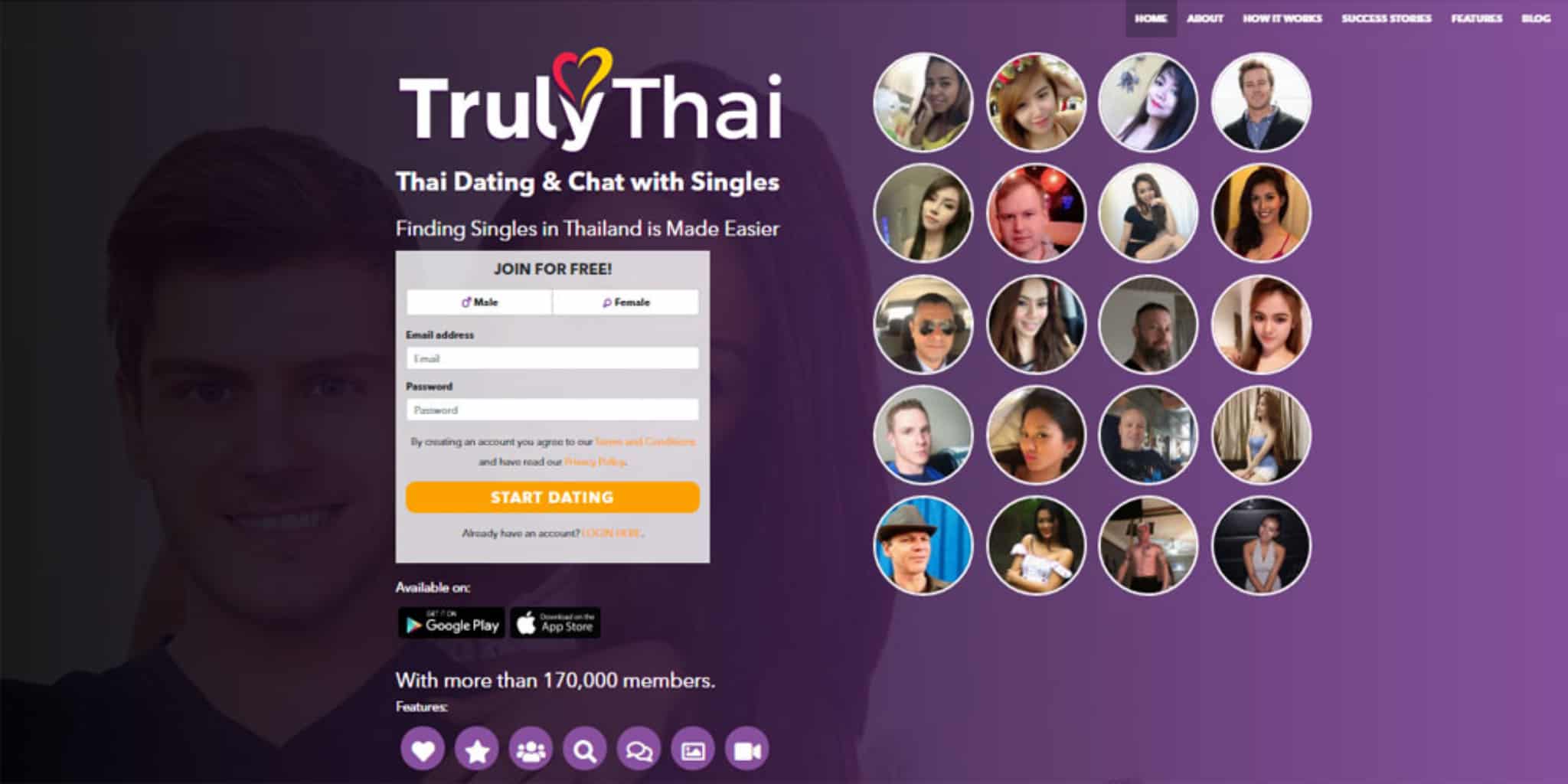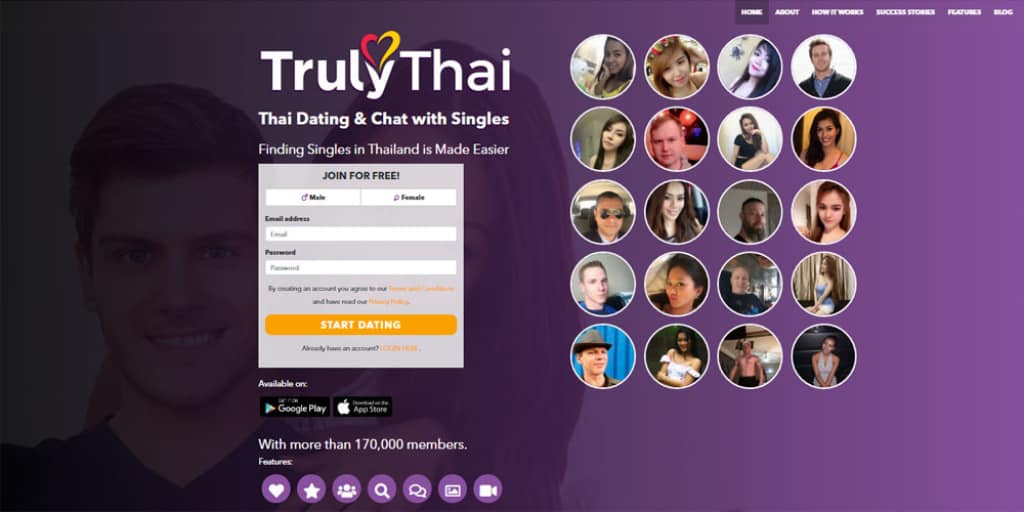 Truly Thai isn't exactly the largest Thai dating site we've ever seen, but it is very focused.
And what we mean by that is that of the 170,000 female members using the site, the vast majority of them actually live in Thailand.
That might sound like an odd thing to mention, but many Asian dating sites feature profiles of Thai women who are actually living in other countries. There's nothing wrong with that, except if you're in Thailand looking to meet local girls, in which case Truly Thai is here to help.
In terms of how the site works, the first thing to bring up is that all profiles have to go through a verification process, which reduces the number of potential scammers. The site is made up of predominantly genuine profiles – you can tell from the selfie-quality pictures the girls use.
Some very neat features include the built-in video chat for paid members, but all members benefit from the "Mutual Interests" matching function. They say opposites attract, but having some common interests is always a good foundation to build any relationship on.
Free accounts are fine for getting a feel for the site, but if you want unrestricted access to the site it'll cost you $28.95 per month.
ThaiRomances.com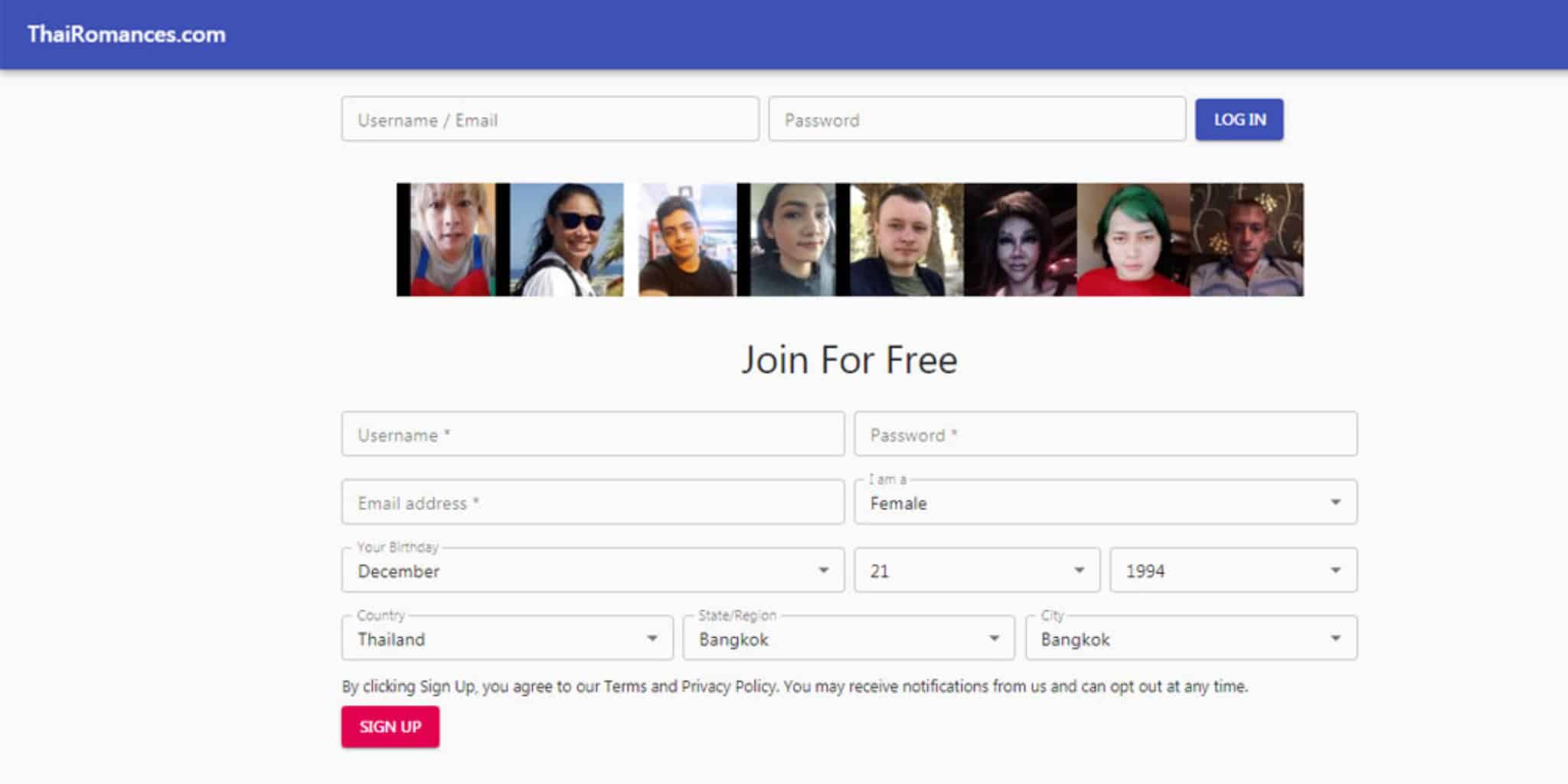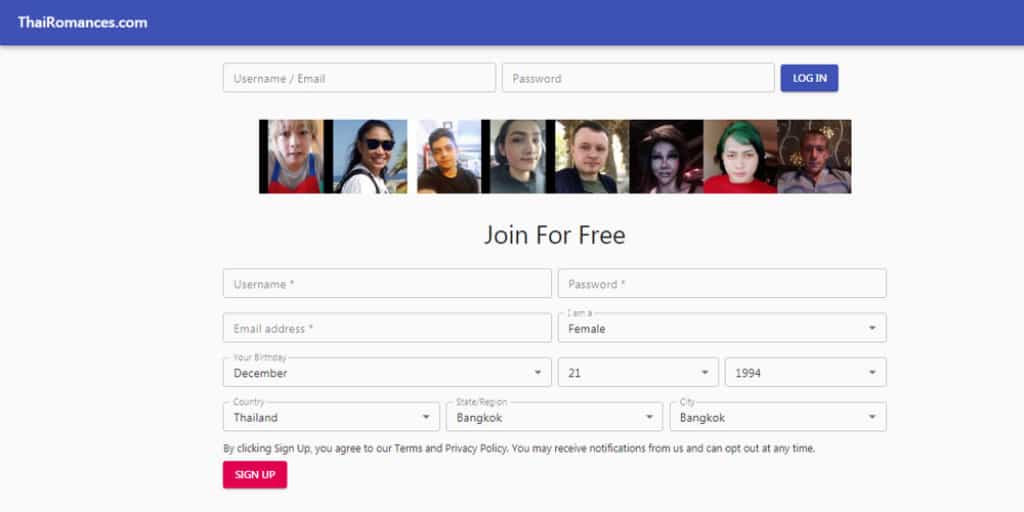 So here we have ThaiRomances.com, yet another site featuring single Thai girls looking to meet single European and North American guys of all colors.
What makes it unique?
The fact that it has real members of all ages, shapes and sizes – there are very few staged profile photos, so you're not dealing with female "freelancers".
Also, the vast majority of the Thai women using the site are aged between 25 and 38, so they're a little older than you'll find elsewhere.
But that's actually a good thing because a Thai girl in her 30s won't want to waste time – she's close to being considered a spinster locally, so she'll be all about a serious relationship.
The site is run and owned by an expat who understands all the various scams that are an unfortunate part of the online Thai dating scene. This experience means the site has the bare minimum of fake profiles, so you'll have to deal with fewer timewasters.
Now, the site itself is as ugly as sin. In fact, the homepage design is so bad it looks like the site isn't actually finished.
But when you click into the menu system you'll find options for members that are online right now, members with birthdays (a great way to break the ice), featured members, and the latest uploaded photos.
You can register for a free account to check the site out, but there's great value to be had in their paid memberships – you can get 6 months of access for $45, or just $7.50 per month.
That's hard to beat.
Free Thai Dating Sites
So far we've looked at paid sites that also have free options, but we'd be doing you a disservice if we didn't include at least one 100% free Thai dating site in our little roundup.
So here it is.
Date in Asia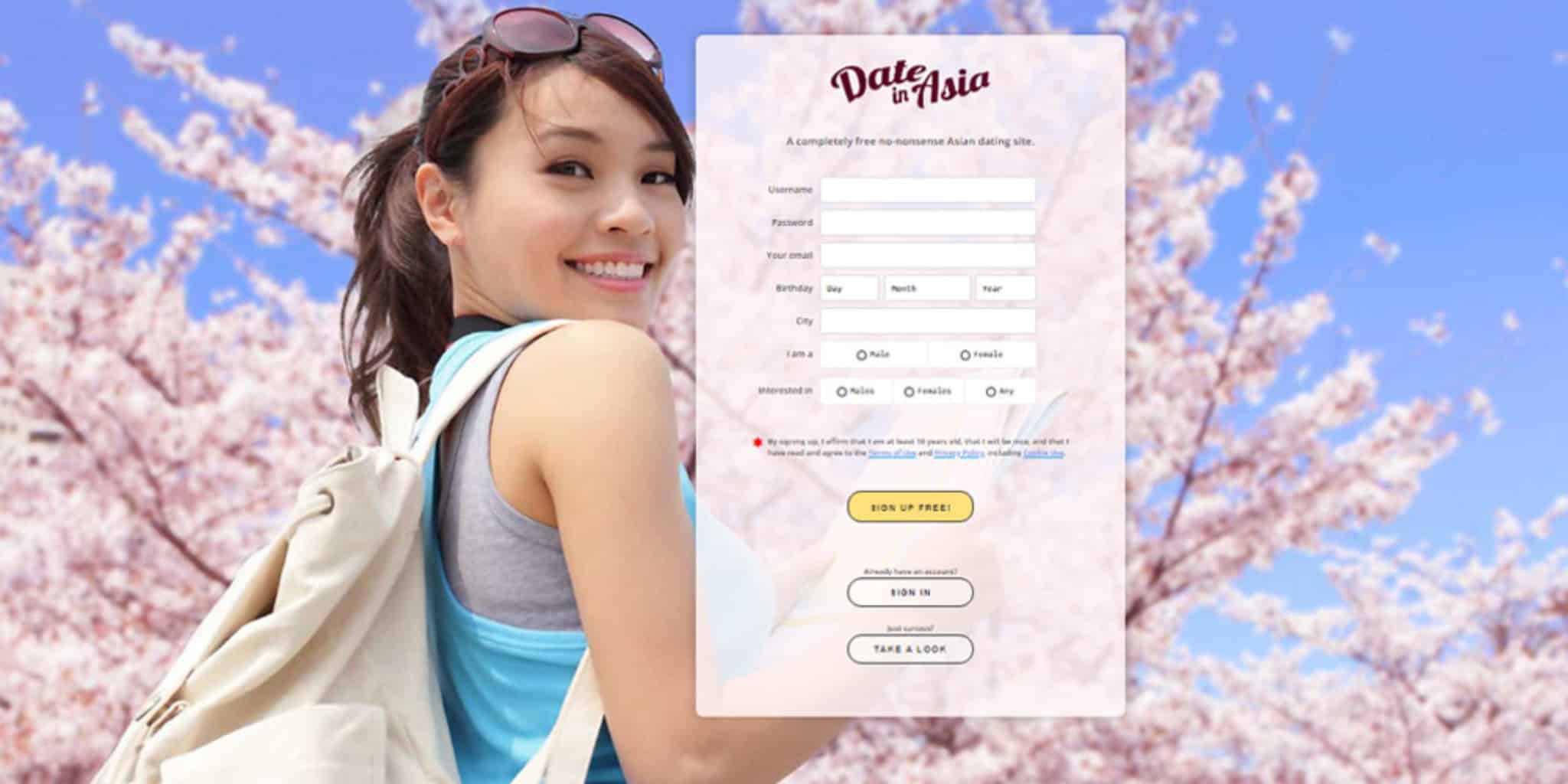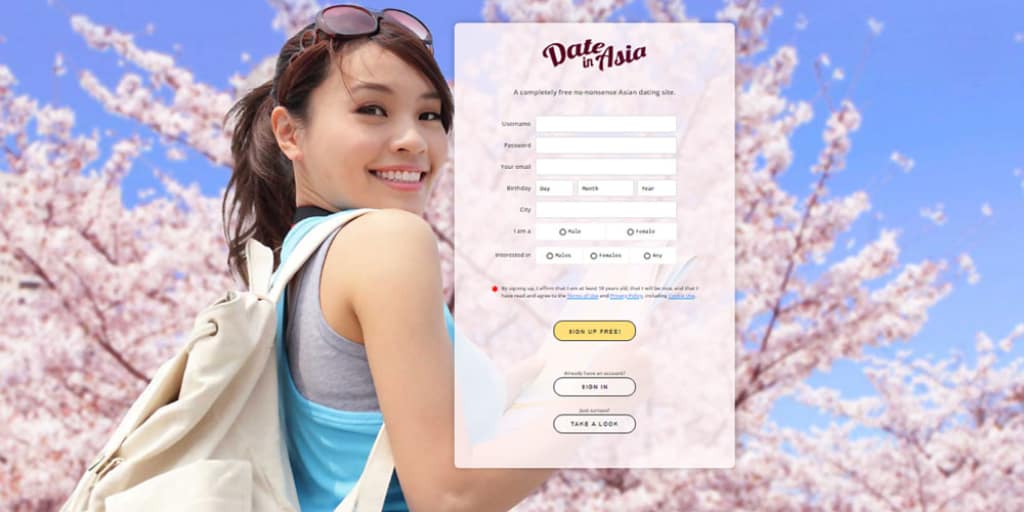 When you're presented with so many different Thai dating sites to sign up for, it can be difficult to actually make your mind up.
But that's human nature for you – we struggle when presented with any more than 5 choices of anything.
That's where Date in Asia steps into the picture as a 100% free dating site. You literally cannot pay to use this site because that's not their business model.
You do need to register to use the site, but they offer you a free look inside from the homepage (it's called 'Take A Look') so you can see what typical member profiles look like.
And now to the profiles – what can you expect?
Because this is a free site you'll obviously have your usual share of profiles with no picture, but the sites moderation software does its best to remove them as quickly as they appear.
The good news is that Date in Asia is completely unlike most free dating sites in that it's not a complete sausage fest – there are just as many women using the site as local and foreign guys.
What are the women like?
It's a mix of Filipinas, Thai, or Malaysian women using the site, with the majority of them being Filipinas.
Do bear in mind that if you run into problems you'll find support is almost non-existent because the site is free, so that's something to take into consideration.
ThaiFlirting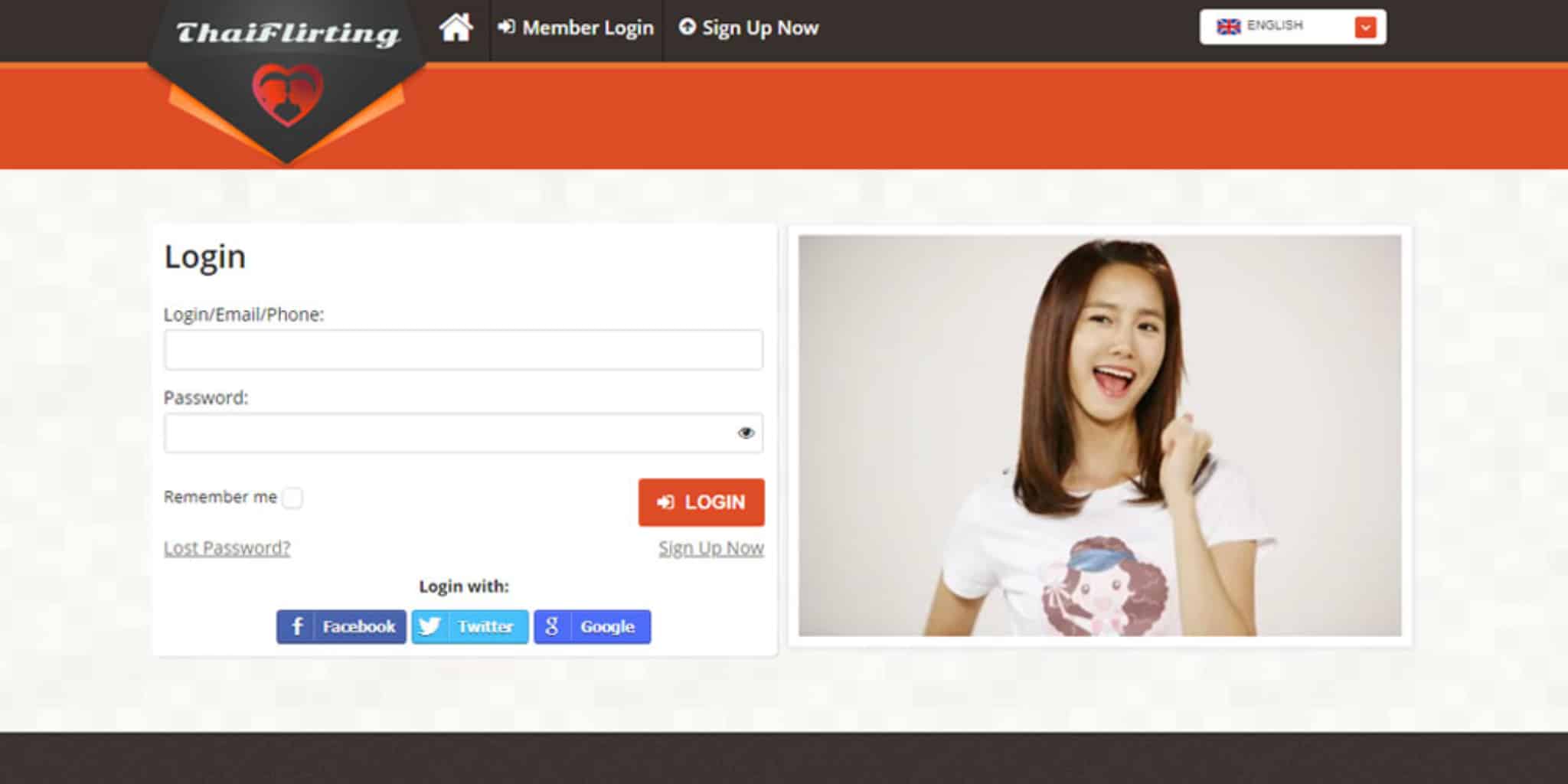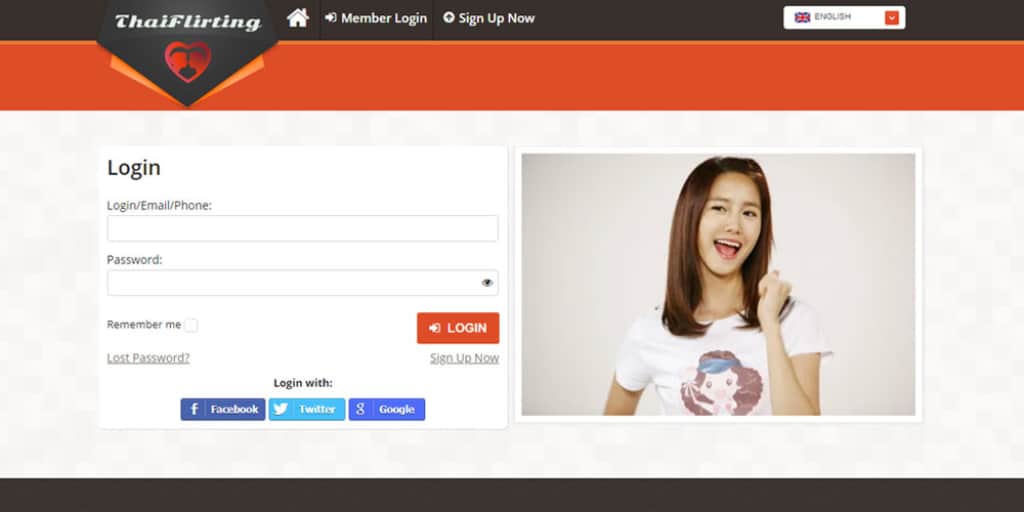 Farang Date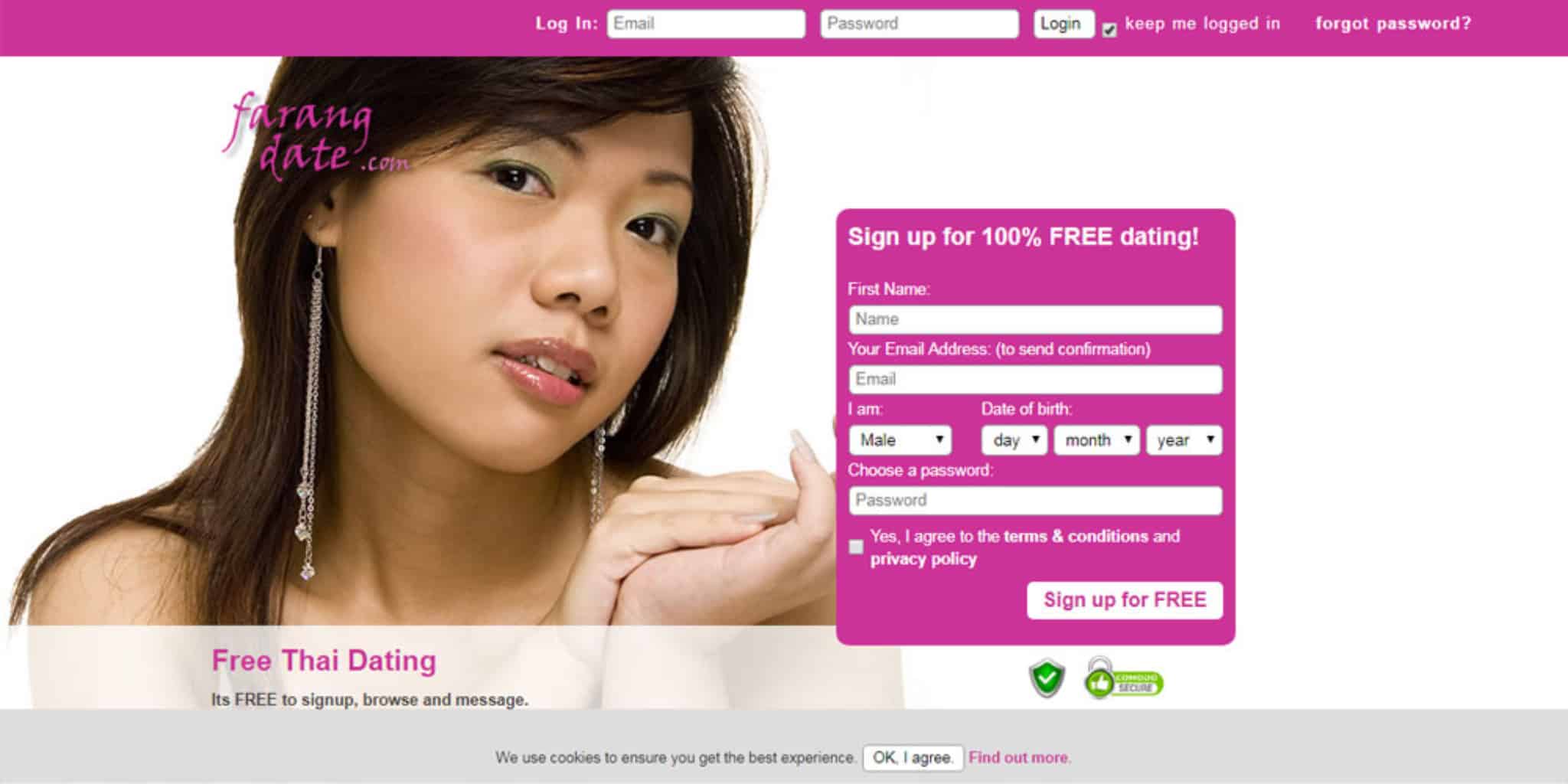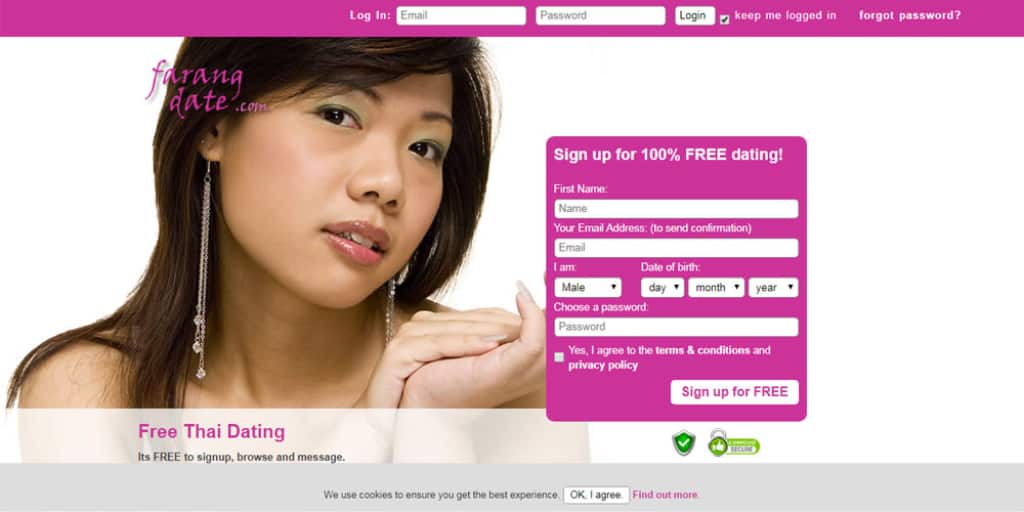 Facebook
Yes, Facebook is one of the best hookup sites online today. You would be hard-pressed to find a Thai girl who did not have a Facebook account. Go to any Thai cafe and you will see all the single Thai girl's faces practically glued to their phone screens.
The key here is to find a friend who already has some hot Thai girls as friends, add them as friends – when they accept – add their hot friends as friends too. It won't take long to have hundreds of super-hot young Thai girls littering your newsfeed!
Just be aware that most of the girls who accept your friend request will do it as a vanity grab – just to boost their friend count.
Best Thai Dating Apps
And no roundup of the Thai dating scene would be complete without taking a look at the various Thai dating apps.
Even if you don't own a smartphone it's worth at least checking out these apps to make sure you're not missing out on some important dating opportunities.
So what options are available to you?
Smooci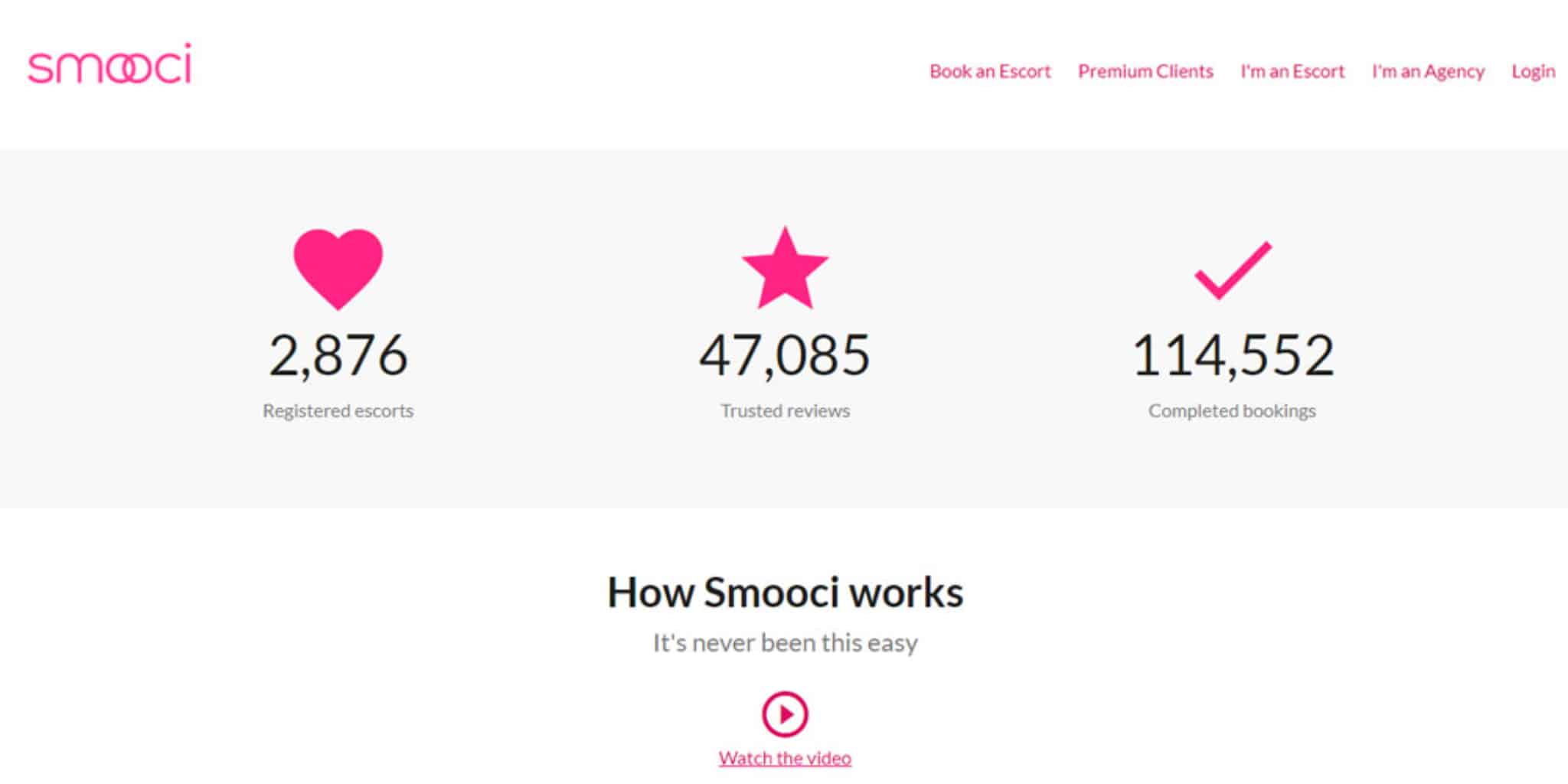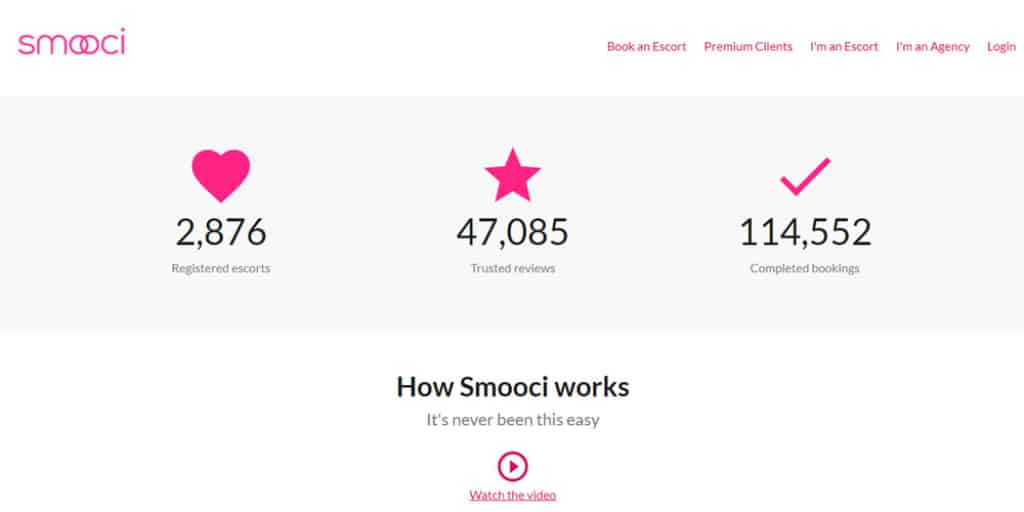 Okay, so Smooci isn't a dating app in the traditional sense of the word. Think of it as more of an organized dating solution, providing you with professional and discreet companionship while you're in Thailand.
If that's not your cuppa Joe, then no harm, no foul.
But for guys who want to make the most of their time in Thailand, then Smooci is perfect for that. Not every guy wants to spend several weeks in-country looking for the love of his life. Some guys just want instant dating opportunities.
You'll find live listings for your perfect short-term companion, all of whom have been vetted and verified.
And the entire experience is free – whatever financial exchanges take place between you and your professional date happen outside the app itself.
You can even search through the available escorts without providing any personal information, such as an email address. So you get a relatively high level of anonymity while using the app.
ThaiJoop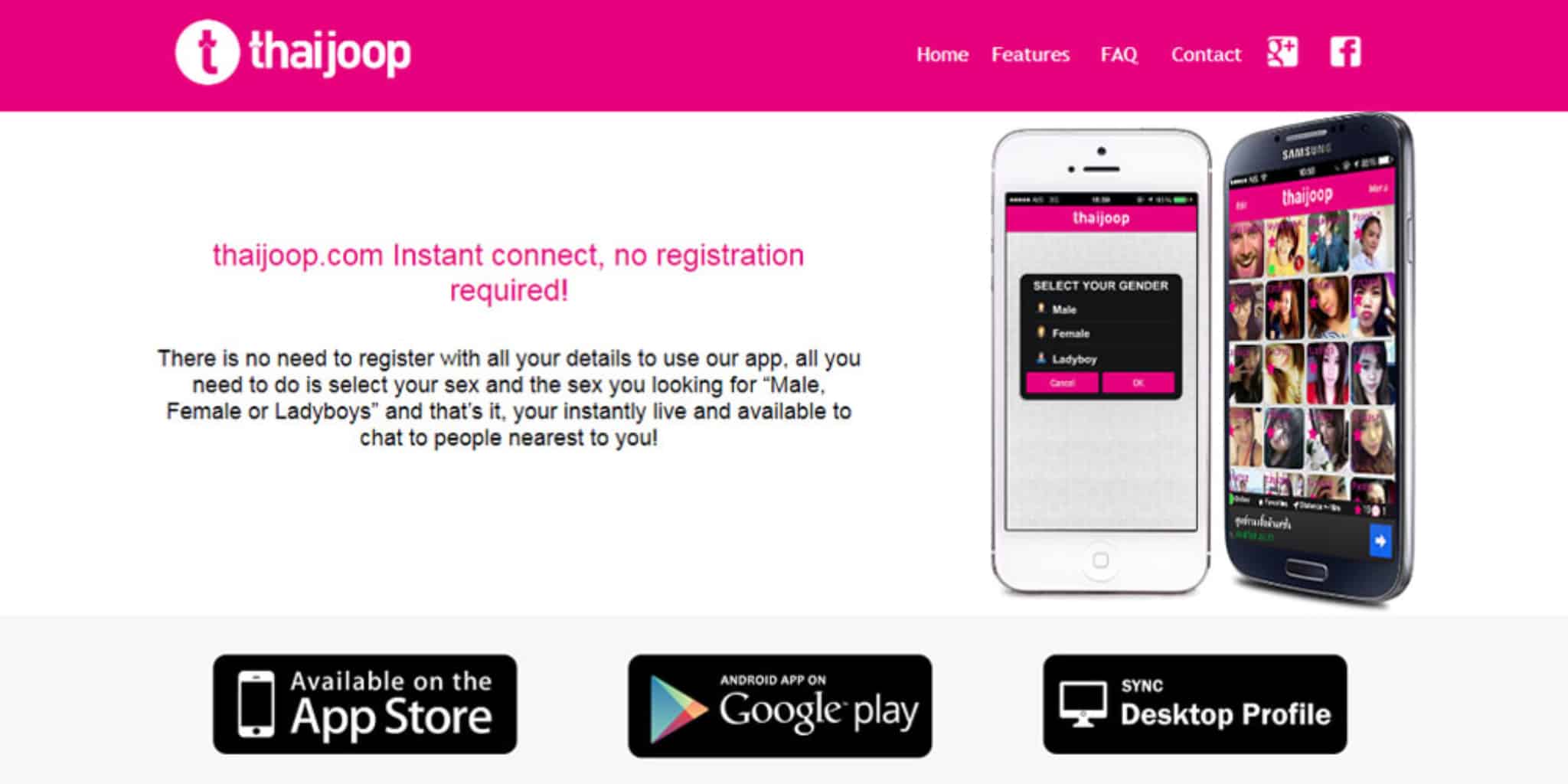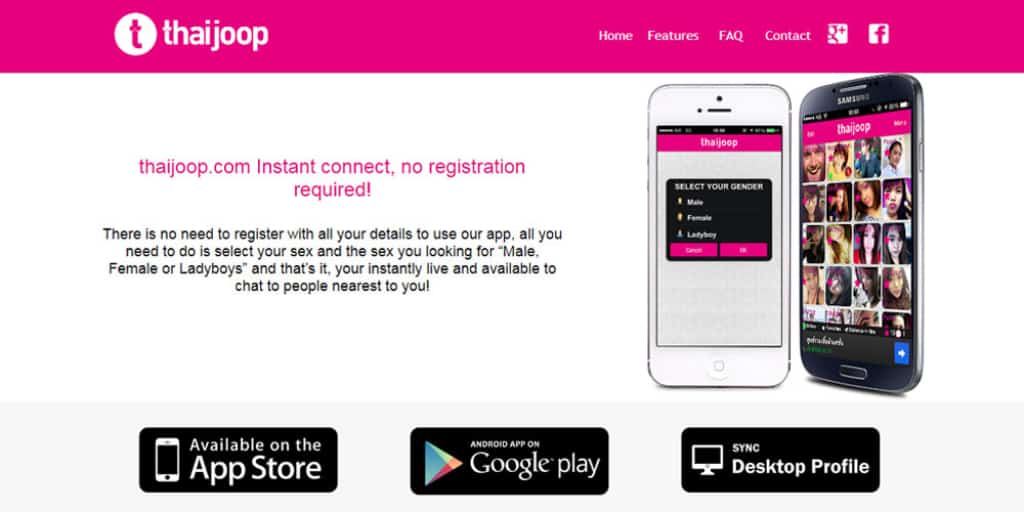 Thai Joop is unique among other Thai dating sites because it only exists as an app. They do have a website, but it's really nothing more than a portal for the dating app itself.
So what exactly is Thai Joop?
It's a hybrid dating app with low-level social networking features, available for iOS and Android devices, that allows you to quickly find Thai woman near you to connect with.
All you need to do is download it, select that you want to meet women nearby, and Thai Joop will show you who's online right now.
Basically, it provides you with a live stream of single Thai women who just might be available for coffee, dinner, and maybe more – all you have to do is connect with them.
Note: This app is currently not compatible with Apple iPad devices.
Tinder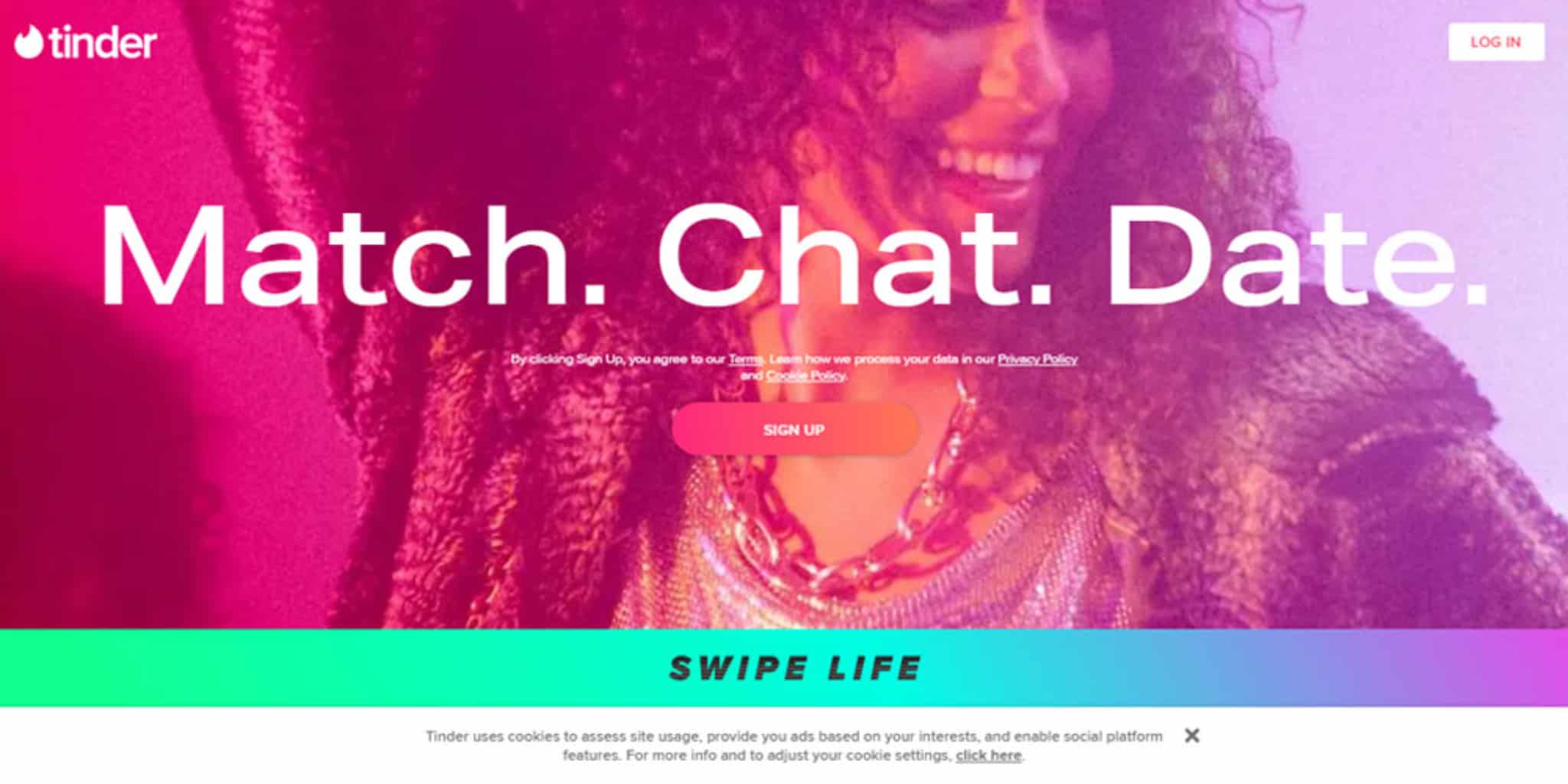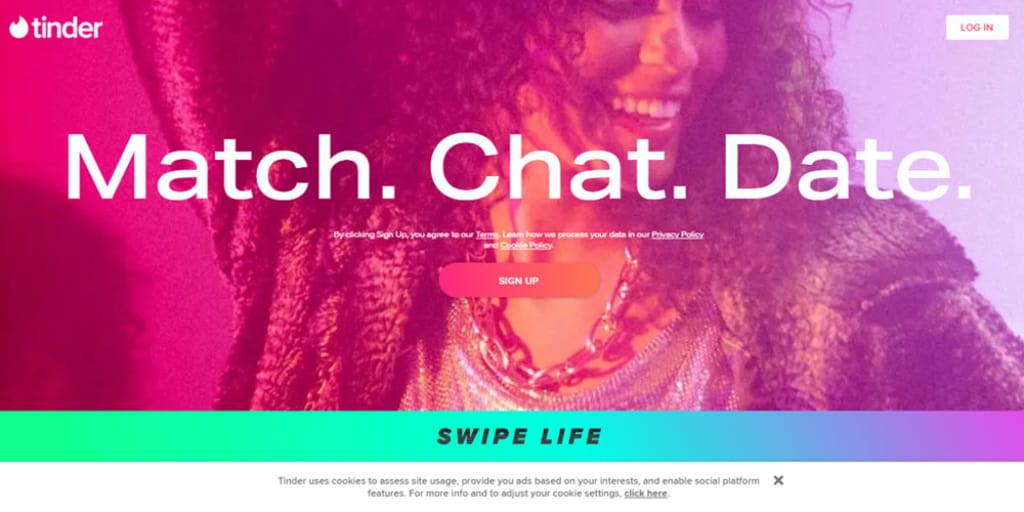 It's all too easy to automatically associate Tinder only with the North American dating scene, but it's an understandable oversight.
The thing is that Tinder is just as useful in Thailand as it is anywhere else in the world. The difference here is that there will be very few Thai women you want to swipe left on.
My single expat friends clean up on Tinder in Thailand. Just be aware that this is not the app to use if you're looking for a serious relationship. But for guys just looking for a bit of fun it is a Bonanza!
Just be aware that unless you are a young, buff, good looking stud of a guy then the girls who match you may actually be prostitutes looking for some extra cash.
What you need to pay attention to though are the locations where you might use this app. If, for example, you go searching on Tinder in Pattaya, then you're going to find that 90% of the girls on it are "professionals".
Phuket is somewhat similar, but you'll get Western girls thrown into the mix too, which is also pretty typical of what you'll experience in Bangkok or any Thai city of similar size.
Tinder for Thailand is handy, but you'll need to use it in conjunction with something like Thai Joop to keep your dating calendar full.
Summary
And that brings us to the end of our research into the best Thai dating websites, apps, and hybrid services.
There are probably some websites or apps not listed here that you've heard about online, but we excluded them because we've either featured them elsewhere on the site, or we simply don't find them trustworthy.
Many of the premium dating websites listed above offer some type of free account, and there's even a dedicated 100% free dating website in the same vein as Plenty of Fish and others.
So, as you can see you have a lot of options available to you, covering everything from escort services, to innovative Thai dating apps, to the more run-of-the-mill dating websites.
We hope you enjoyed this roundup, and if you did let us know with a comment below.