Belize City is a fascinating place. As the former capital of Belize, it's very much the urban heart and soul of Belize, and a great place to meet women who are just as fascinating as the beautiful country.
Belize is a country between – between Latin America and the Caribbean and between the Spanish speaking countries that surrounded it and the English speaking world to the north. Only 870 miles from New Orleans and 775 Miles from Miami, Belize City is a common sailing destination for the more adventurous recreational sailors along the Gulf Coast. be
The city is well-positioned for travel throughout the country, it's often simply used by tourists as an overnight stop before traveling on to fishing or scuba retreats, and sadly many tourists miss the special things that this cosmopolitan city has to offer.
Belize City is surrounded on three sides by water. It has a year-long summer vibe and it's a true melting pot of cultures. Although it has a small population of only around 50 000, it's definitely not short on beautiful, beguiling and foreigner-friendly women.
Most Belizean women are of multiracial descent, with the majority being Mestizo and Creole, and one also finds ethnicities such as Maya, Garifuna, East Indian and Mennonites. One big advantage about traveling and dating in Belize is that, as a British Commonwealth country, English is the primary language, so you'll feel right at home!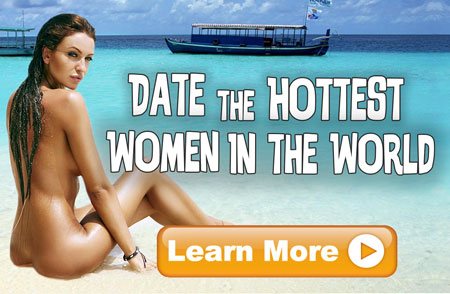 There is no mail order bride infrastructure in Belize. Part of that is probably because everyone speaks English, but also because the population is small and it is not a major tourist destination. That means that have to meet women on your own here, but that is not a huge problem.
Belize City is more of a town than a city. It's a curious mix of ramshackle buildings and beautiful colonial houses, vibrant restaurants, exciting night life, humming shopping malls, and picture-perfect sailboat scenes.
There is no denying that much of the city is derelict and this might seem off-putting at first glance but take another look and there are wonderful neighborhoods steeped in culture and filled with warm, welcoming smiles.
Socially, Belize City is very easy-going. You'll see lots of chatter in the street, as people talk, laugh and debate openly. Most people you will encounter will be friendly, polite and happy to help.
This is a great city for exploring and a great place to find love.
WOMEN AND DATING


Women from Belize are known for their striking natural Afro-Caribbean beauty, café late mixed-race skin and fun, outgoing personalities. In general, the common attributes of Belizean women make for an exciting and meaningful vacation romance – or even a long-term partner.
Unlike all other Central American countries, the first huge advantage to dating and flirting with girls in Belize is that most speak English as a first language. English here definitely has its own slang twist but you will be able to perfectly communicate without any trouble. So, rest-assured, your sense of humor game will be understood!
Probably the best comparisons are women from the Dominican Republic and Cuba, except the ladies in Belize speak English.
With such a small population in the country, only about 400,000 people in all, Belize City is definitely the best place to meet local women. The people of Belize are known for being very warm, friendly and welcoming of foreign tourists. Girls here generally find foreign men attractive and intriguing, and the chance to experience a romance or even a long-term relationship with a foreigner is an appealing prospect to many.
There is only a small pool of local men available for dating, and with the small tight-knit communities here, most girls will know all the men that are available, which kind of kills the excitement of a dream romance. So someone exotic, foreign and different is a huge drawing card for many women.
The other side of the coin of the small population is that everyone knows everyone's business. Girls are very aware that they could be seen at any moment and gossiped about, and this usually reaches their families very quickly. So this means that when it comes to day-time flirting, girls may appear coy and shy at first to protect their reputation.
Expect to experience this and don't let it dissuade you. After a bit of friendly interaction and perhaps a date somewhere quiet or out of her neighborhood, you'll discover her true personality which is likely to be bubbly and outgoing. So for day-time flirting, our advice is to not be too aggressive about your interests, but rather friendly and relaxed and non-rushed.
As is common with busy cosmopolitan cities, especially where many live in difficult conditions, money does talk. To be clear, we aren't labeling Belizean women as "gold-diggers" but there is certainly an attractiveness to the perceived wealth of foreign tourists. It is alluring. It sets a foreign man off from the crowd of local men always chasing the most beautiful women. In short, money gives you a shot even, particularly if you are older and no longer built like you were when you finished boot camp more than years ago.
This is basically the same with women worldwide. If you are curious about the role of money in the minds of mail order brides worldwide check out: Does She Just Want Me For My Money?
That being said, remember to be aware of the neighborhood you are in. There are some rough neighborhoods where it's advised to leave your fancy watch and other valuables at the hotel. But treating a local lady to an up-market meal can be a good idea to set the scene. Local girls are generally known to be reliable in turning up for dates – it's unlikely she will flake on you.
With the concern of local women about their privacy in public, connecting with Belizean girls through online dating is a good option. It allows for a safer space to "break the ice" and get to know each other before being seen in public. Tinder is a good option, but another very popular dating app used here is "Caribbean Cupid".
Local women expect a man to be charming and gentlemanly. Many are up for a good time, even a hotel stay-over on a first date, but it's best to keep things respectful and well-paced.
There is fantastic nightlife in the city, giving many excellent opportunities to flirt and meet local women over a cocktail and a dance. We've listed some great options below.
So all in all, the local women of Belize are a great bet for a romantic adventure – friendly, beautiful and outgoing. There are strong possibilities for a relationship to turn into something longer-term and many local women would be very open to the idea of moving to another country in the pursuit of romance.
As charming as Belize City can be, it is also a difficult life for local girls, and many would jump at the opportunity to relocate to another country. Belizean women are also big on romance and many would move heaven and earth to have a dream romantic adventure with a dashing foreign man (i.e. you).
TRANSPORT
The main airport in Belize City is the Philip S. W. Goldson International Airport (BZE). This is likely where you will arrive and there are several transport options to take you into the city. Shuttles to take you to your hotel are a good option although the airport bus service can prove a frustrating and unreliable bet. The best way to get around the city is definitely by taxi – they are everywhere, safe and inexpensive.
5 THINGS TO SEE IN BELIZE CITY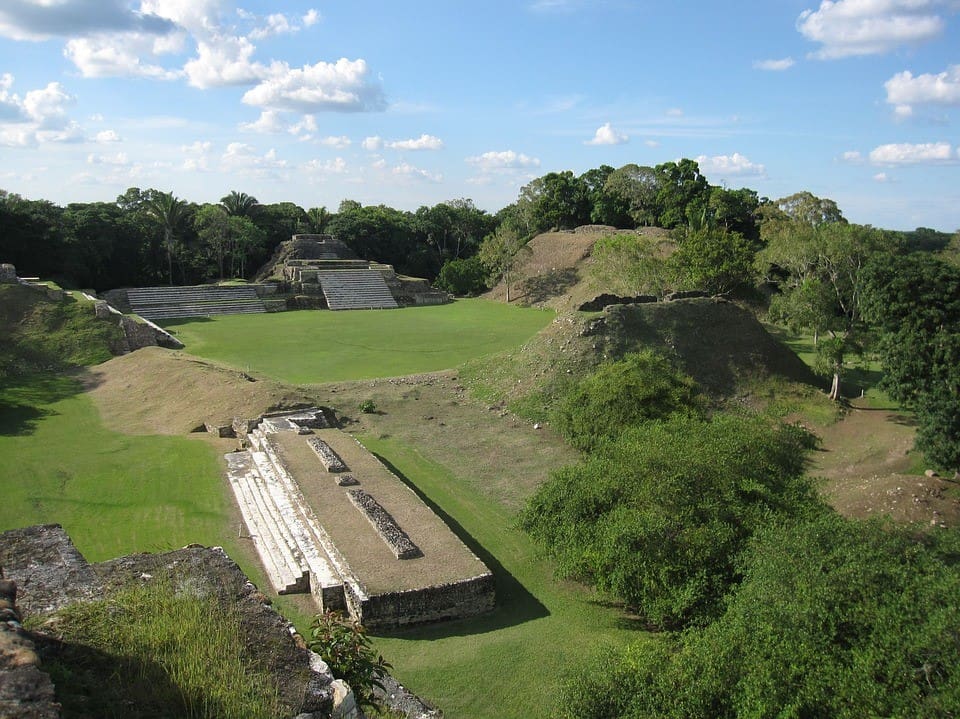 Belize Zoo
The Belize Zoo is known as the "best little zoo in the world". It's quite different to your average zoo – here you'll find rescued native animals that are allowed to roam "free" in large enclosures much like their natural habitat
Museum of Belize
Set inside the historic Queen Elizabeth's prison, Belize's well-known museum is a fascinating stop to learn about the city's complex past and its culture.
St. John's Cathedral
St. John's Cathedral is the oldest Anglican church in Central America, dating back to the early 1800s. Linked to the city's colonial past, this little Anglican church is the only place outside of England, where real kings were crowned.
Government House
Also known as the House of Culture and often considered to be the most beautiful example of colonial-style architecture in the city, Government House is a stately mansion built in 1812. It has served as a residence for the Queen's representative and the Governor General. Today it is a creative community centre, that has interesting exhibitions all year round, as well as being host to music festivals, concerts and art exhibitions.
Altun Ha
Altun Ha is perhaps the most popular tourist site in Belize and is considered a national treasure. It's a few hours away from the city but there are regular tours that leave from Belize City and it's very much worth the effort. Altun Ha is the site of the ruins of an ancient Mayan city. It is a fascinating experience where you will see the mysterious Temple of the Green Tomb, the impressive-sized Temple of Masonry Altar and hundreds of historical artefacts.
NIGHTLIFE IN BELIZE CITY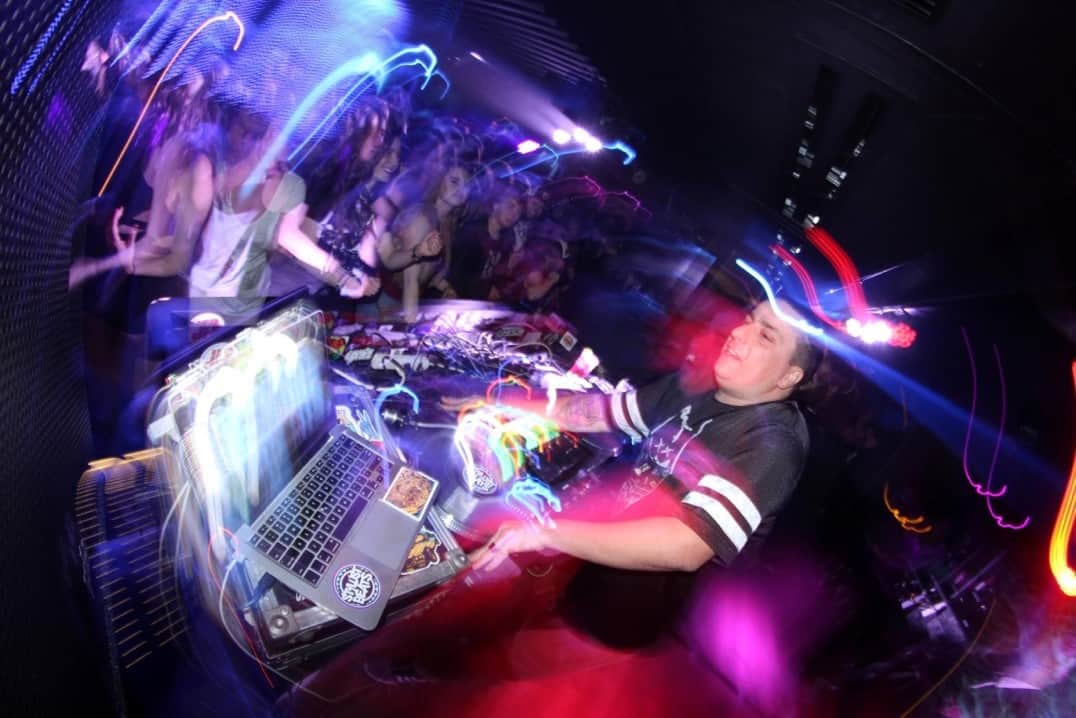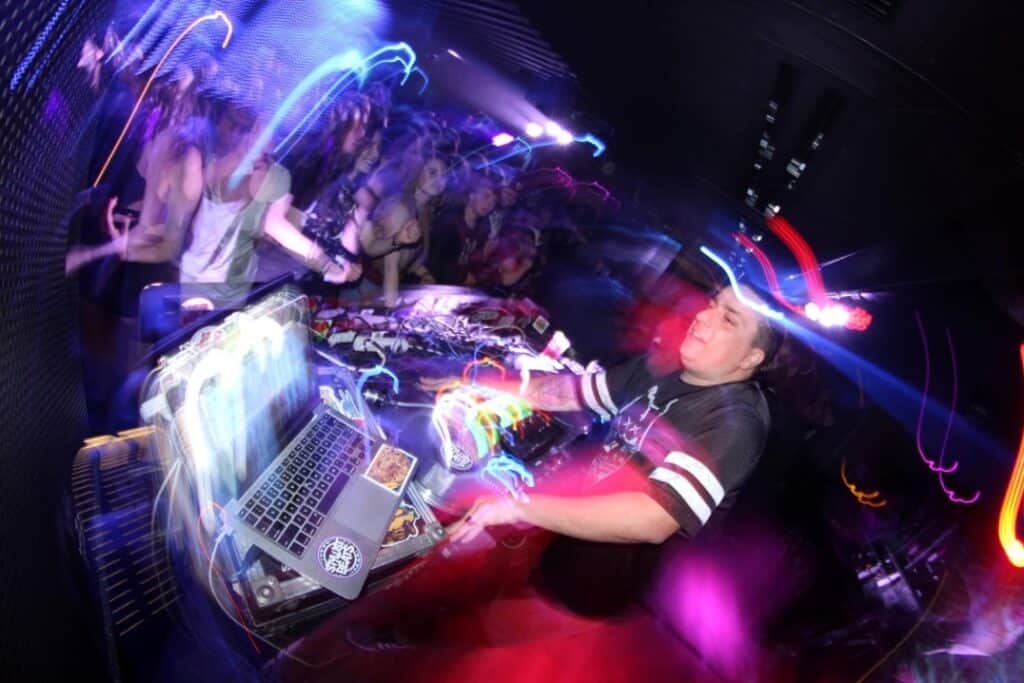 Belize City offers the largest concentration of nightclubs in the country – a testament to how much Belize City women love a good party. There are many options, from heady dance clubs to flashy casinos and bustling bars.
Probably your best bet for a first night out is the popular strip on Princess Margarete Drive. It's very much the city's hot-spot and it's lined with nightclubs and casinos.
Some of the most popular nightclubs in the city for meeting local women are Camino Real, The Tropicana, Palm Island and Club Liquid.
In general, it is advisable to stick to the North Side of Belize – it's generally safer than the South Side.
Another vibrant location is the Cayon District, which has well-known nightclubs such as The Stork Club which is located at the upscale San Ignacio Hotel.
Belizean women love to dance – rhythm is deeply embedded in their culture. So if you're good on the dance floor, don't be shy, you'll gain many points! As for the music, expect to find Central American and Caribbean influenced Hip Hop, Dance Club and Latin Music.
In Belize City, Thursday nights mark the early start of the weekend partying and from Thursday you'll find that most clubs close at 2am.
One local trick is to hire a taxi driver to be your wingman. They are often quite happy to help for some money and a drink or two, and with their local knowledge, they can be a great way to get introduced to Belizean women at bars and clubs.
If you're looking for more of a bar scene, the most happening bar in town is the Riverside Tavern. Locals love to gather and watch sporting events here, so check if there is anything on for a unique lively vibe.
Many of the major up-market hotels have bars, which are popular with both locals and tourists, and there is usually live-music on the weekends. Most girls will be here with the hope of meeting a foreign traveller, making it a pretty good strategy for meeting local women.
Also, these bars may be a little more familiar territory as they have an international flair. Some of the most popular bars are at the Princess Hotel & Casino, the Radisson Fort George Hotel & Marina, and Best Western Belize Biltmore Plaza.
If you're in the mood for a night out at the casino, we definitely recommend the Princess Hotel & Casino. It's large and modern and there is usually a busy and exciting atmosphere.
Where to Eat in Belize City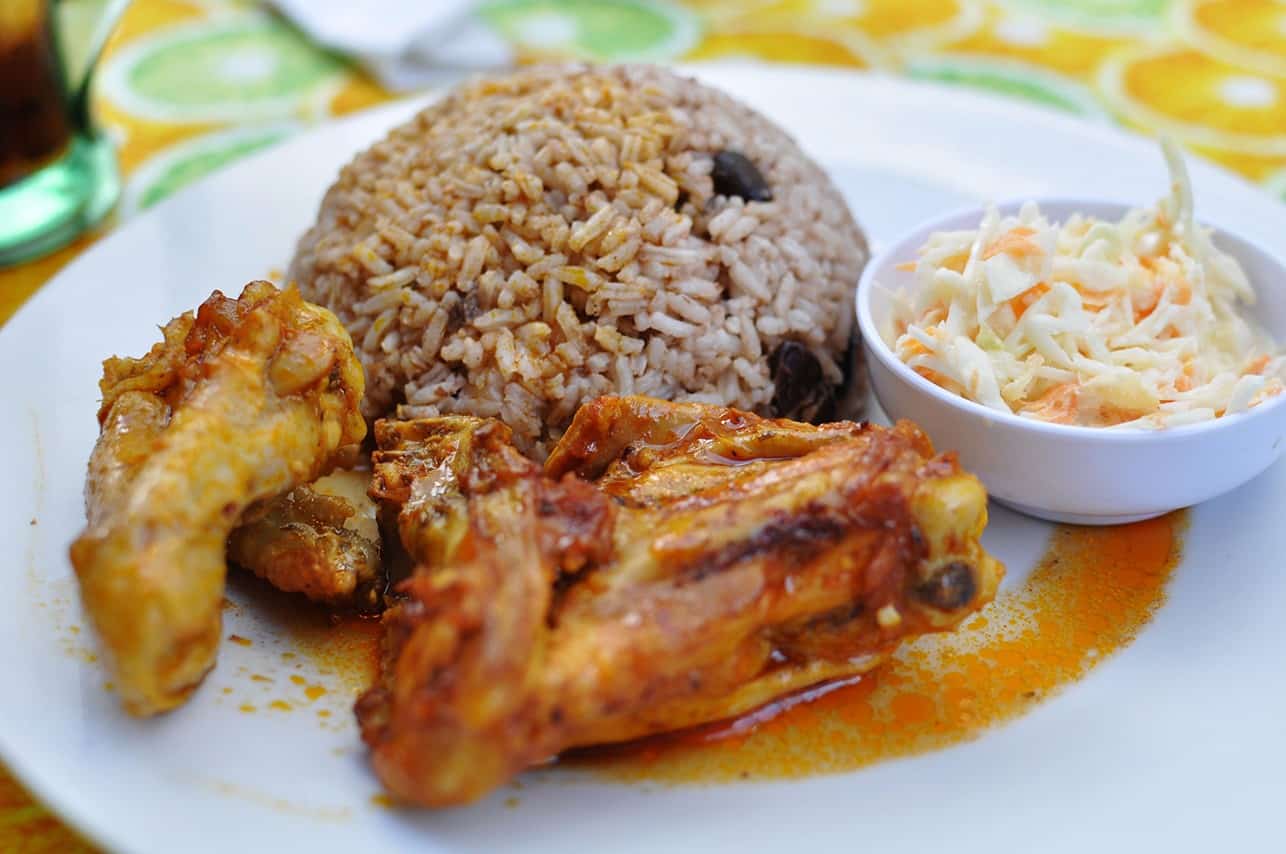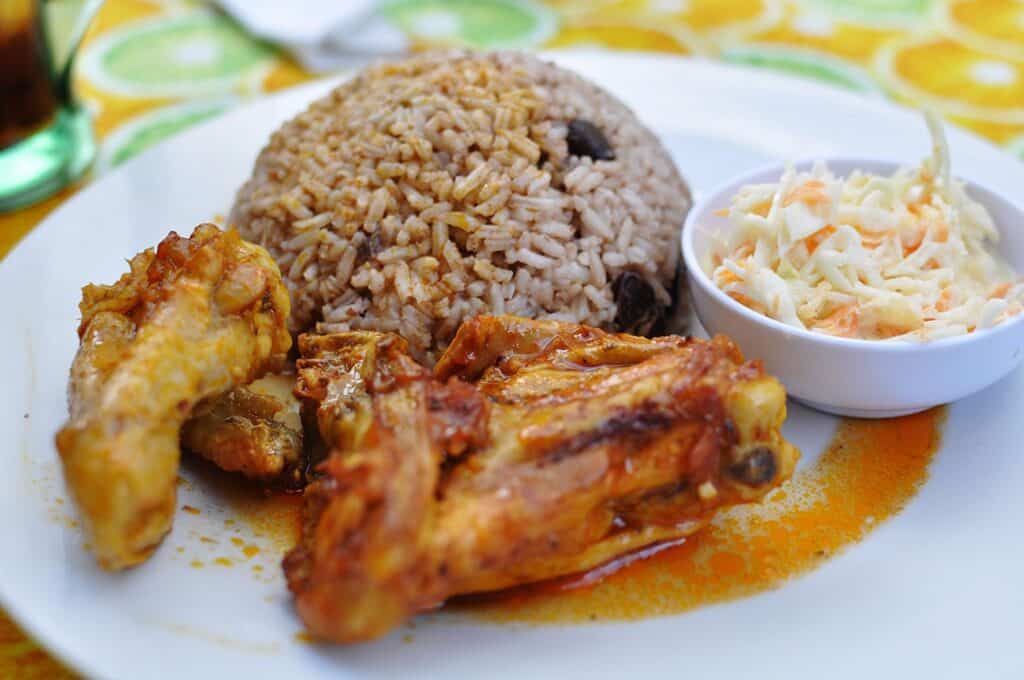 Belize City has great dining options of every kind. Belizean cuisine is unique and is an amalgamation of its many historical and present cultural influences. Belizean women love their local food so the subject makes a great conversation starter!
Be sure to try the delicious local favourites which include Belizean ceviche, (different to the rest of Latin America as it's usually made with raw conch and shrimp), Pupusas (stuffed corn pancakes), Belizean tamales or bollos (a traditional Maya and Mestizo food; unlike the Mexican tamale, Belizean tamales are wrapped in plantain leaves instead of corn husks) and the simple yet delectable Belizean Rice and Beans, which are cooked in coconut milk.
The best places to try these foods, prepared in an authentic way are:
Belizean ceviche – Harbour View Restaurant
Pupusas – Waruguma
Belizean tamales – Martha's Guesthouse Restaurant
Belizean Rice and Beans – Ko-Ox Han Nah
The restaurant scene in Belize City is vibrant and there are real hotspots that are great to try out – perfect for a dinner date, and also a good place to catch a local girl's eye (never at the same time of course!)
Here are some of our top recommendations for dining in the city with style:
Celebrity Restaurant & Bar
As the name suggests, this is a restaurant for the city's movers and shakers. Whether lunch or dinner, it's the hotspot for the who's who, and if you're looking for upmarket women, this is where they will be. The food is American-inspired and on the expensive side, but it's well worth it for the people-watching.
Cheers Restaurant and Cabañas
A well-known landmark restaurant near the Belize Zoo, the open-air restaurant makes great local dishes (go for the rice and beans!) and has a friendly laid-back vibe. If flirting goes well here, the property has rustic cabins for last-minute accommodation!
Chon Saan Palace
While good Chinese restaurants are hard to come by in Belize City, Chon Saan Palace is a firm favourite amongst locals, and has been for over four decades. The menu has over 200 items so you will be both overwhelmed and also guaranteed to find your favourite dish. On Sundays the restaurant serves the best sushi and sashimi in town.
Hour Bar & Grill
The Hour Bar & Grill, with its picturesque seaside location, is an ever-popular Belize City hangout for the young and trendy. The lively restaurant is the creation of the family that owns the Belize Brewing Company so it's a perfect spot to crack open a native beer and enjoy the fresh sea breeze while chatting to a local girl or two.
SHOPPING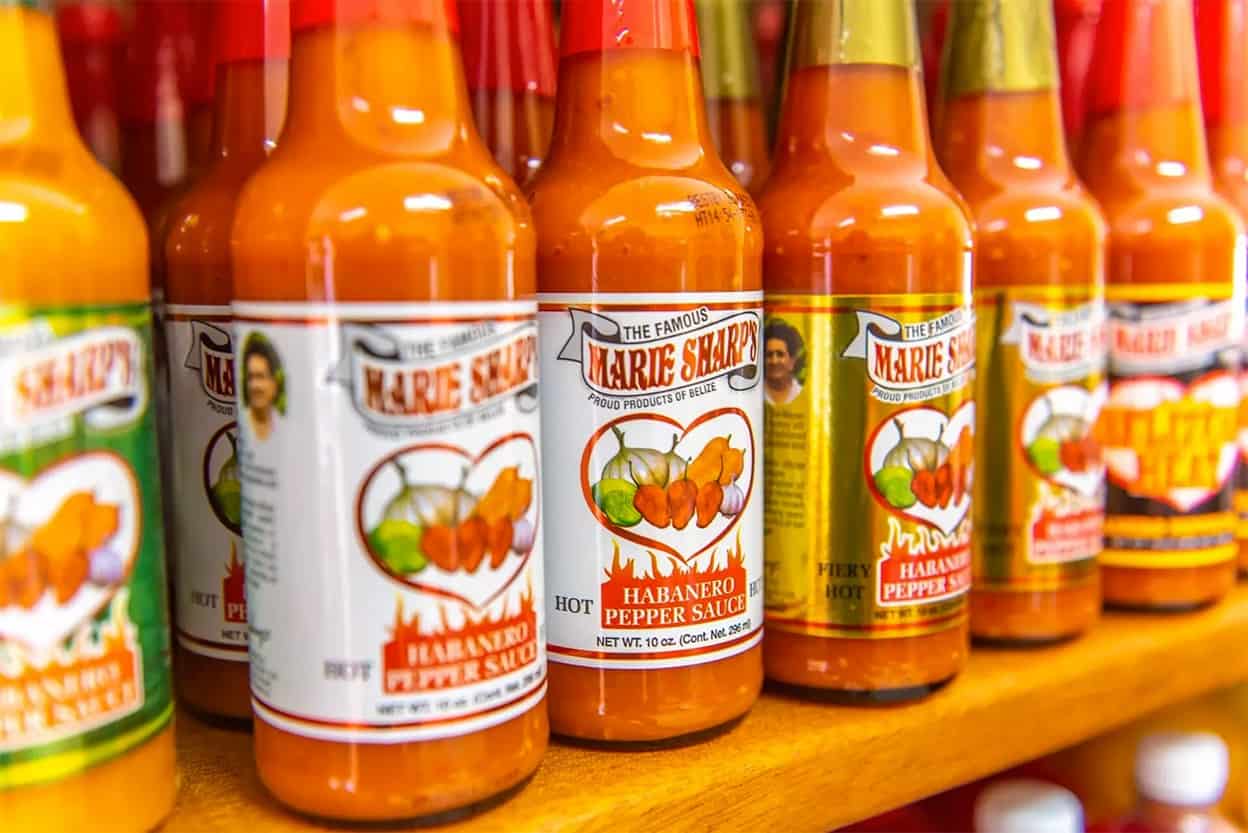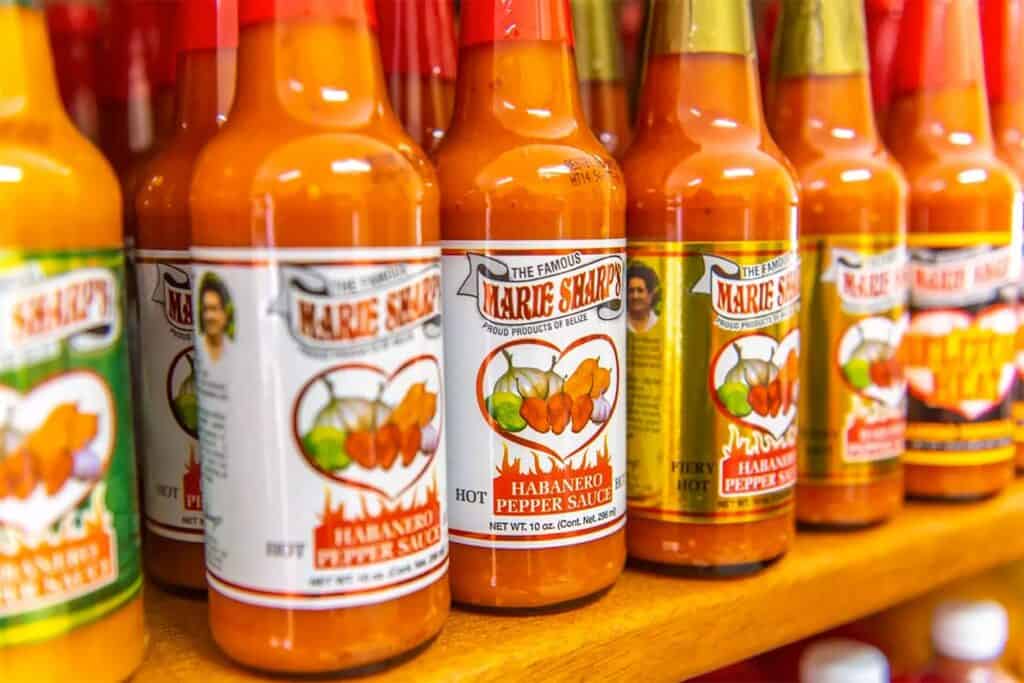 Shopping in Belize is not really geared to international brands – it's more an experience of locally crafted goods – and there are many beautiful items for sale throughout the city. Typical Creole-made items include coral and shell jewellery (these make a lovely gift for a lady) and the Belizean Mayan population produce replicas of ancient petroglyphs and modern artworks on pieces of slate.
You'll also come across some items for sale that are not recommended to buy as they are linked to the hunting of endangered species. These include sea turtle, wild bird, lizard, snake and cat skin products.
Shops in the downtown district are open Monday through Saturday, generally from 8am to 6pm, although some close for lunch.
The biggest selection of gift shops and souvenir stands is at Belize Tourism Village. It's also worth checking out The Image Factory Shop for some of the city's best quality handmade jewellery, as well as Fine Arts for well-curated local artworks.
If you're looking for liquor, the local supermarkets are your best bet. Locally-produced rum is a big deal in Belize, and it would go down a treat on a date, so a good idea to have a bottle handy. Popular brands include Prestige and One Barrell (which has a delicious hint of vanilla and coconut).
One of the most popular items for tourists to pack their bags with is Marie Sharp's Hot Sauce. It's a local staple and there is no doubt that you will come across it many times on your travels in Belize.
PLACES TO STAY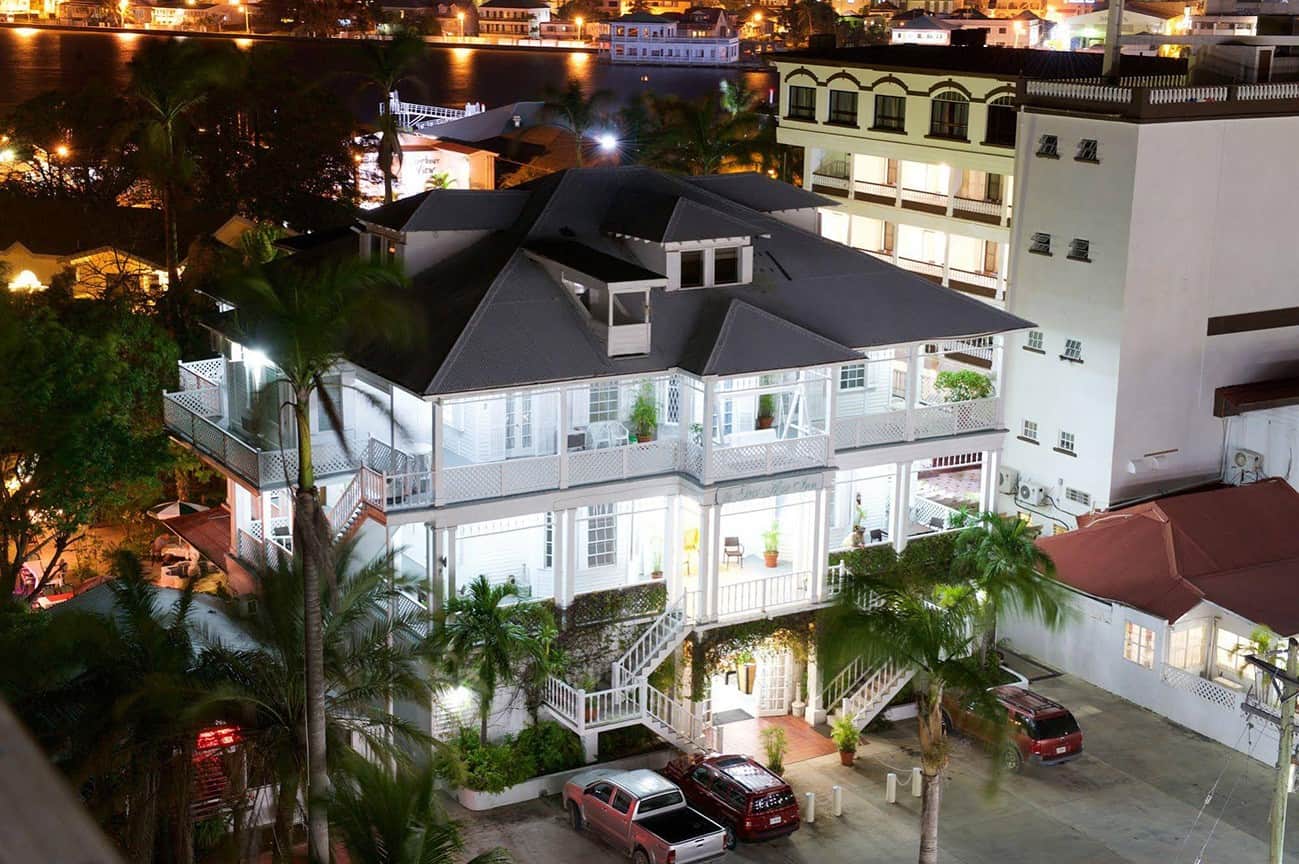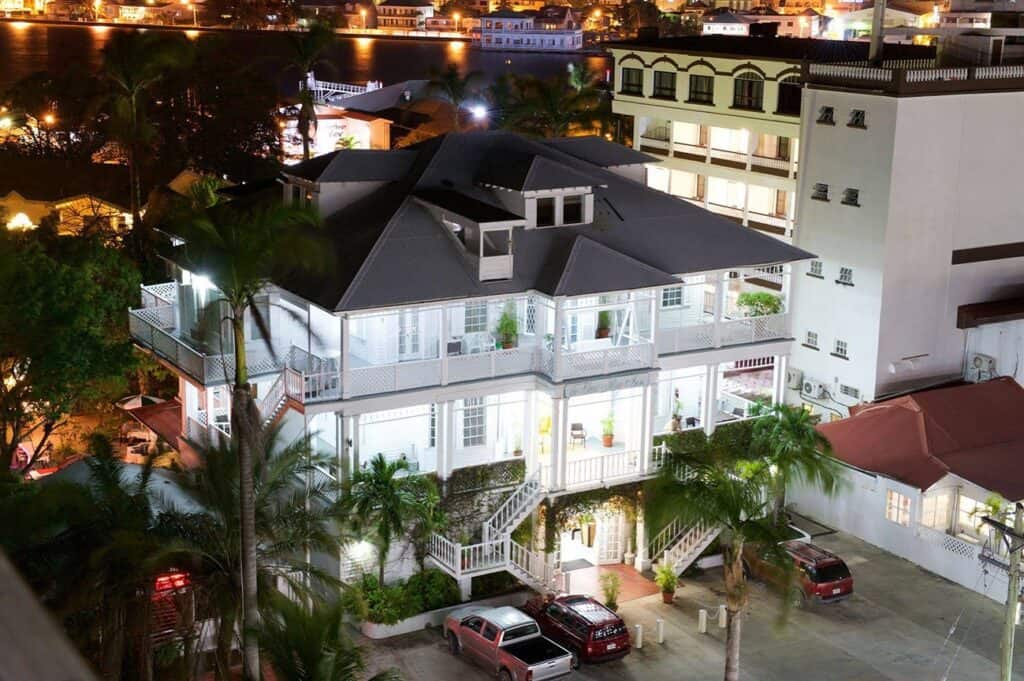 There are a wide range of options for accommodation in Belize City, something to suit every budget. Here are our top 5 recommendations:
This is Belize City's best large hotel and it's perfectly positioned at the historic Fort George area, which is the main area you will want to be. It also has a popular bar, which is a well-known spot for meeting local women.
Also set in the idyllic Fort George area, The Great House is a converted large wooden house with a charming colonial façade. It has a wrap around veranda that's perfect for an afternoon cocktail for two while taking in the sea breeze.
If you'd like to stay outside of downtown Belize City, Villa Boscardi is a good option for a quieter more intimate stay. It's located in the peaceful Buttonwood Bay residential area, only moments from the sea.
This popular little hotel, located on the George Price Highway, sits between Belize City and Belmopan, allowing for daily excursions to either city. The hotel has several picturesque gardens and mini museums.
If you'd like to stay just outside of Belize City in more of a nature setting, the Black Orchid Resort is a good option, located at the edge of the Belize River – perfect for canoeing or kayaking directly from the hotel's dock.
With so many things to do and see, and so many beautiful girls on the lookout for foreign men, Belize City is well worth a visit. You'll be surprised at the level of friendliness and there's a strong chance for finding a special romance to remember.