The Best Dating App for Serious Relationships?
If you are looking for a new dating app that is great for serious relationships then you need to take a look at Findmate.app.
This slick little number is well designed, loaded with features, and easy to use.  It feels a little like the Toyota of dating apps and that is a compliment – a BIG compliment. 
Toyota has been the leading car company in the world for the last decade, because they produce well designed, easier to use, reasonably priced, reliable cars.
Findamate brings those same advantages to the increasingly crowded dating market.  It simply is smarter, safer, and easier to use than most apps.     
The creator of Findmate is a former Silicon Valley whiz kid who basically created the sort of dating app he wanted to use.  And it looks and feels like a world-class piece of software.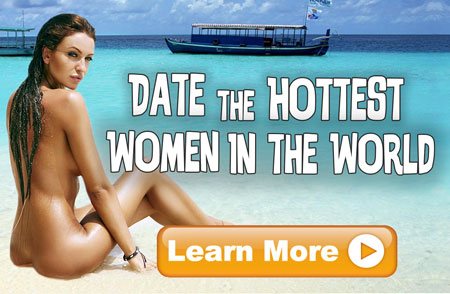 Apple is not in the dating space, but if they were it would feel something like Findmate. 
When you open the app you will see that it looks about like any other dating app. You have to answer a couple of general questions about who you are interested in and then you can jump right into the profiles.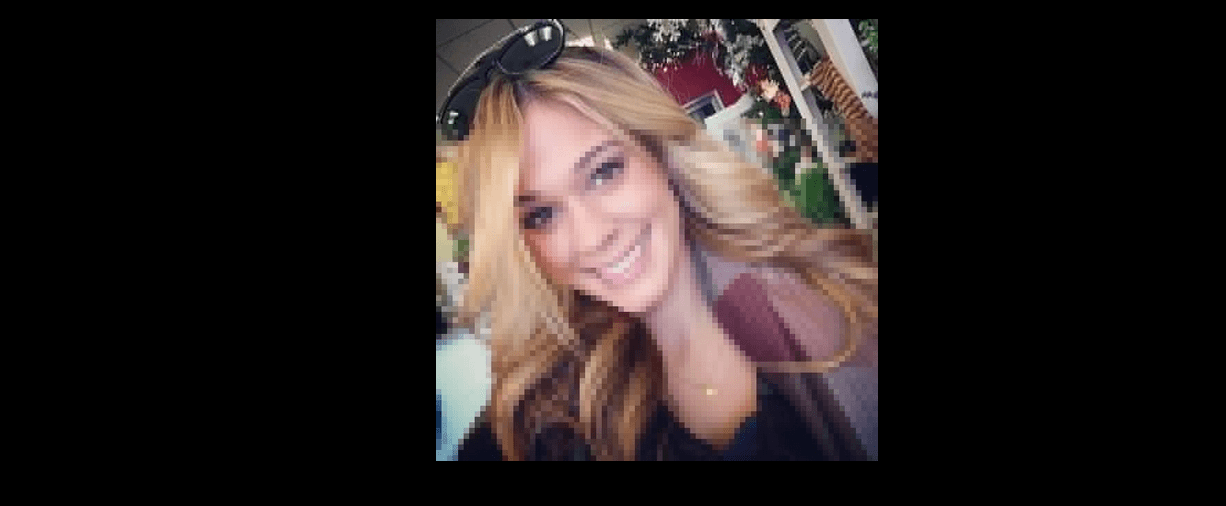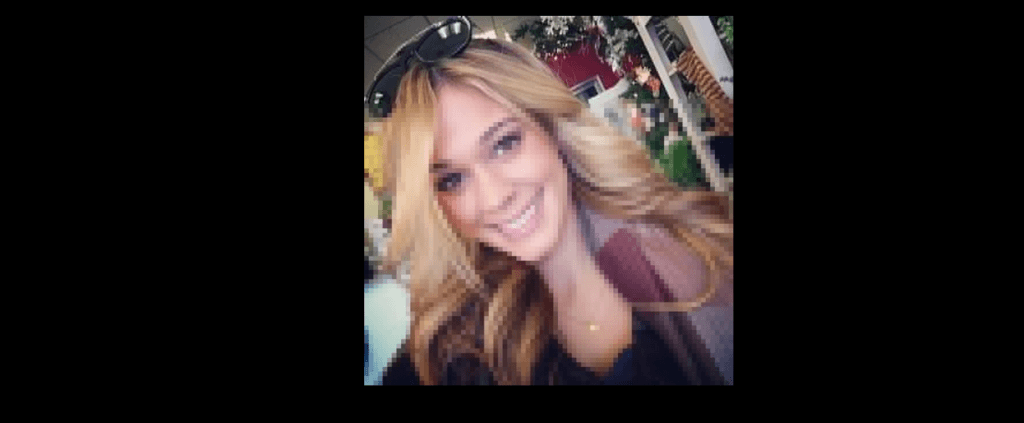 You have a photograph of the person. If they have multiple photos you can see those by swiping left, but just below the photographs is where things get interesting. Just below the photographs are two gauges you won't see on Tinder.

Trust and Replies gives you some critical information about the person you are considering contacting. The percentage of messages that get a reply is pretty self-evident, but also incredibly important.
It gives you some idea of how likely you are to receive a reply and also is important to deciding if the person is really serious.
Some people actually sign up for dating apps with no intention of replying to anyone.  A good many dating apps use this approach, but this is just the start of how Findmate builds trust among users.
Building Trust Online
Trust is one of the core elements to building a relationship, particularly a romantic relationship, but most dating apps zip past it with barely a swipe right.
The main reason for this is because they are more concerned with making money than helping their clients build a trusting relationship. 
They are scared to ask too many questions or do anything that might slow the app down because they worry that it will cost them users.  Findmate handles this in a really smart manner. 
It allows you to zoom through the sign-up process, but it also shows users a Trust score that is largely based on your willingness to completely fill out the profile.
So, you can sign up and get a feel for the app, but in order for other users to take you seriously, and they won't with a low Trust score, you have to fill out the profile information. 
This helps get past the ridiculous problem of users demanding great matches, but not being willing to take 90 seconds to fill out a profile.
So, a big part of the trust score is a carrot and a stick, but it also includes other proprietary factors to help identify users who are not necessarily who they say they are.
Findmate's Interesting Questions
Findmate's profile asks a lot of good questions in the profile. This also separates them from many of the dating apps that rely almost exclusively on photos.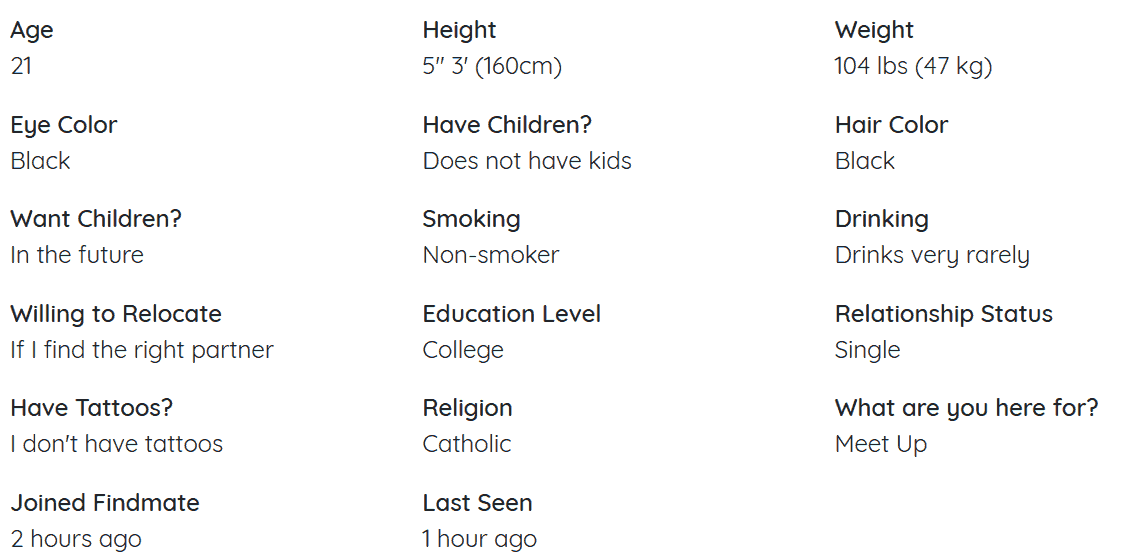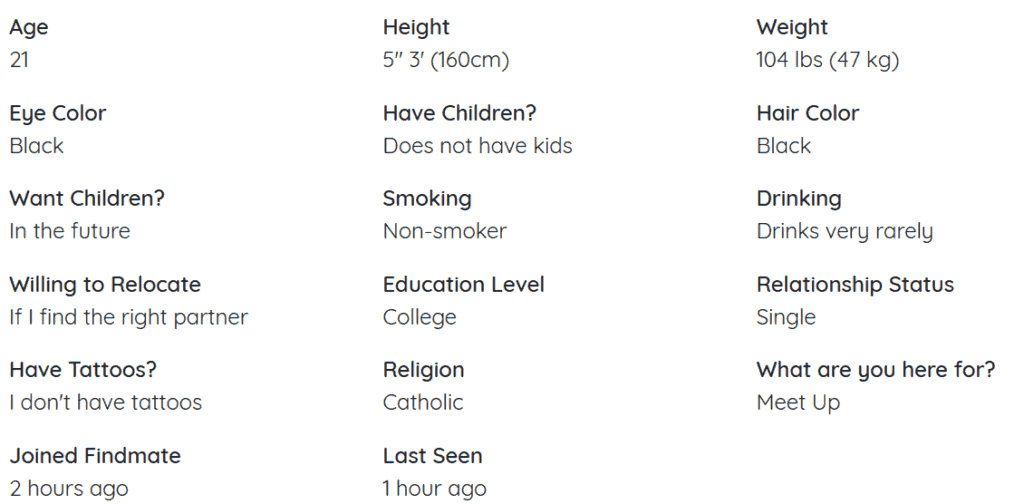 Besides the normal questions like height, weight, and age they also ask some really important questions like do you, "Have Tattoos?" 
In the modern world that is a really smart question, because often people do not show their tattoos in their dating profile.  Because sometimes it turns out the cute little angle has a big demon wrapping around her body.  
If you don't really like tattoos it is probably a huge turnoff. If you do like big tattoos well that is something entirely different.
But there are a couple of very important pieces of information there too.  The profiles shows a person joined Findmate and when they were last on the site.
Both of these tidbits really help you determine what sort of chances you have with the person.  Obviously, anyone who is not active on the site is probably not going to answer your introduction.
Then it shows you the general location of the person.


This is another great feature to build trust and to make it easier to stage a face to face meeting. This also probably figures into the trust score, but exactly how is not clear.
Finally, the bottom of the profile has easy to use controls to direct the profile the way you want to send it. They are large and easy to read even on a regular-sized phone.

All of these make it a great app for serious relationships, but it is also a lot of fun.  And, like a Toyota it has a couple of features you don't expect at this price point.
High-End Dating App Features
There are a couple of interesting high-end features. It is these features that really separate it from Tinder,
For one thing, Findmate is the only app I can think of that offers users the ability to make a free introductory video, certainly at this price point.  And the introductory video gives you a chance to make a good first impression.
It also gives you a chance to see which women are really trying to make a good first impression and who is just coasting along.
Lastly, Findmate gives you full video functionality. So, you can have one on one conversations with women you meet as easily as you could on Skype or Viber.
Conclusion
Findamate is a great dating app.  At this point, the biggest issue it has is the size of its database, but in terms of tools and features, particularly it's anti-scam tools, it is as good or better than any app on the market. 
If it can get some traction and build a user base it has a chance to be a serious competitor to any and all apps out there.
Findmate Review
Hotness Factor

User Interface

Number of Profiles

Quality of Profiles

Security

Cost
Summary
Findmate is an innovative new Asian dating app. It is easy to use and has some of the best security features on the market. If you are attracted to beautiful Asian women, but concerned about online security Findmate is worth having a look at.
Pros
Interface blows away the competitors
Cons
Not enough profile in database yet