Want to Date Hot Filipino woman?
When you're done looking at these beauties be sure to check out our Philippine dating gallery where you can find beautiful women who would like to meet a guy like you. And many of them are just as hot as the women on this list!
When you think about the Philippines, do you think about amazing food? Or about a rich culture? Maybe about the natural wonders? No. The truth is, you think about hot Filipina women.
Look at the gorgeous women below. They are not models, actresses, or celebrities. They are women who want to meet foreign men. If you click on any of their photos you can read their full dating profile. What do you have to lose?
And so does the rest of the world. But why? Why are Filipina girls so interesting? Because when it comes to looks, these ladies have really hit the genetic lottery. They are beautiful, elegant, thin, and they radiate femininity and sexiness.
---
Rhian Ramos
Actress, Commercial Model, Singer, Producer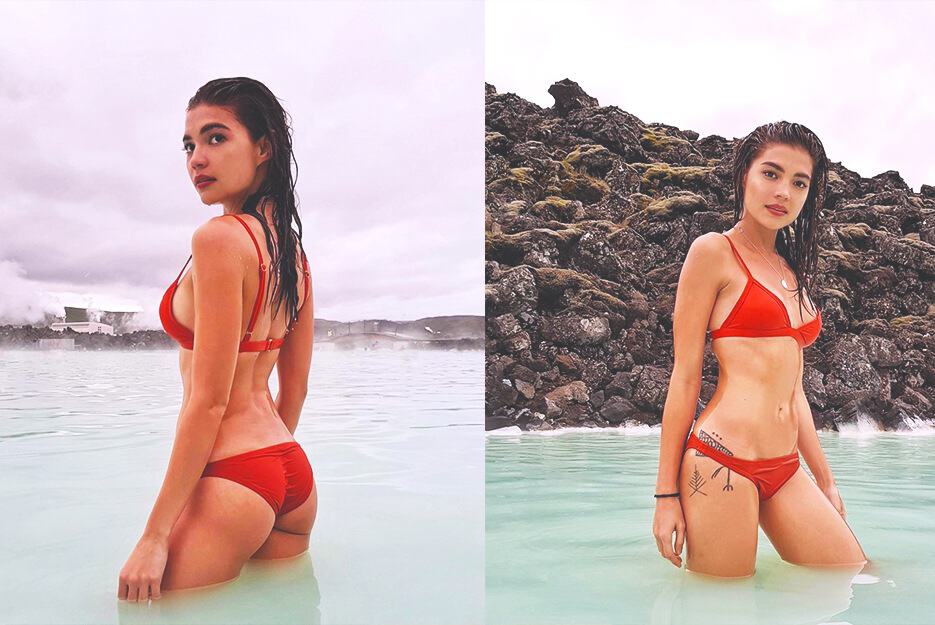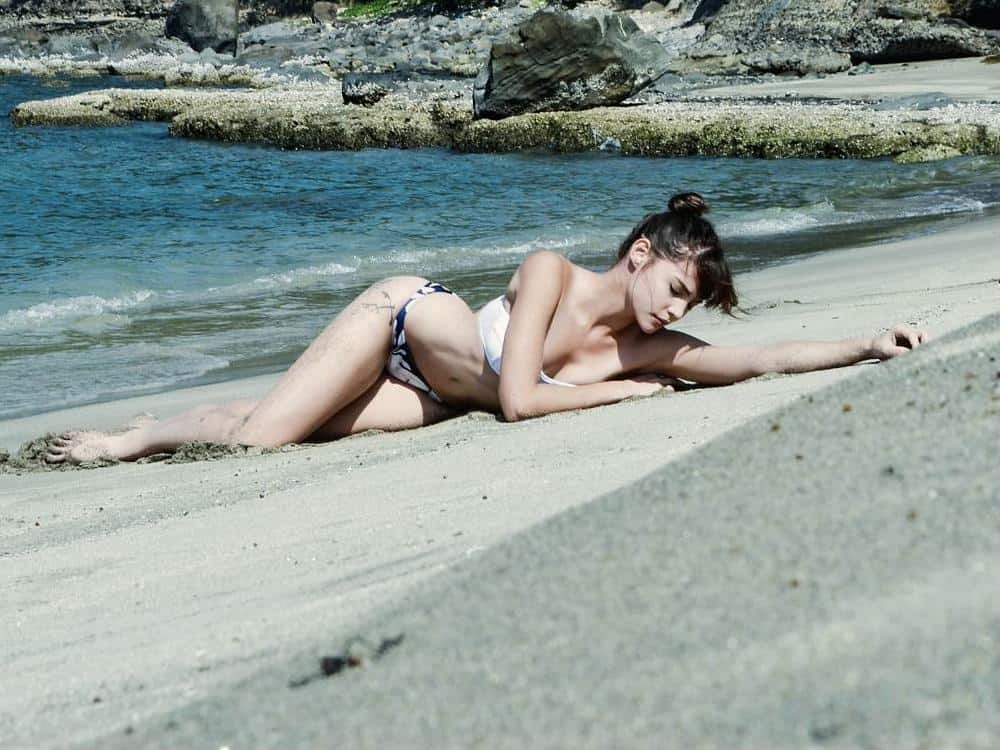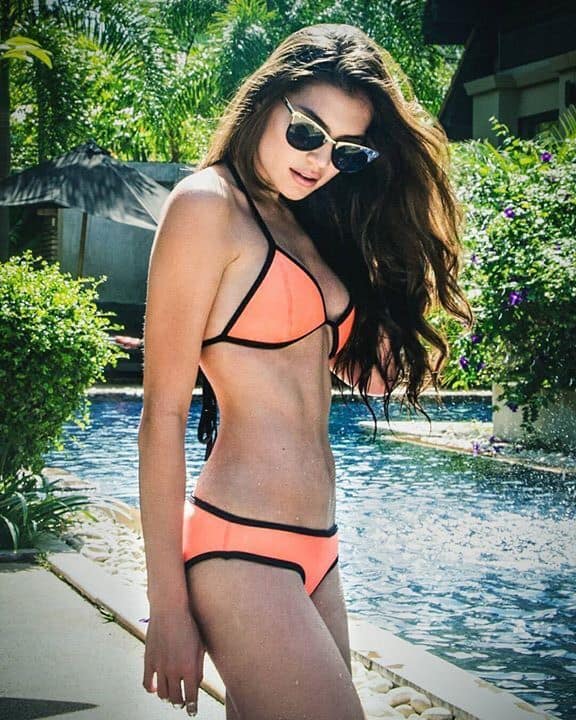 This steaming hot babe was born in Makati, Metro Manila, in the Philippines, as Rhian Denise Ramos Howell. Proof that this lady isn't just a pretty face is her career that has taken many different, creative directions.
Ever since she first showed up in the television series Captain Barbell and in Stairway to Heaven, it was obvious that she'd quickly become an audience favorite. She has continued her career in series like Lupin, Lalola, Zorro, Genesis, and movies like Ouija, and The Promise. Her talent is universal, as she has thrilled audiences in roles in comedy, horror, and dramas.
However, that wasn't enough, so she also works as a model, she writes poetry, and sings. She was on FHMs list of the Sexiest Women in the World 6 years in a row. Just one look at that astounding body, beautiful face, and stunning eyes is enough to understand exactly why!
---
Solenn Heaussaff
Actress, Model, TV Host, Singer, Fashion Designer, Painter, Makeup Artist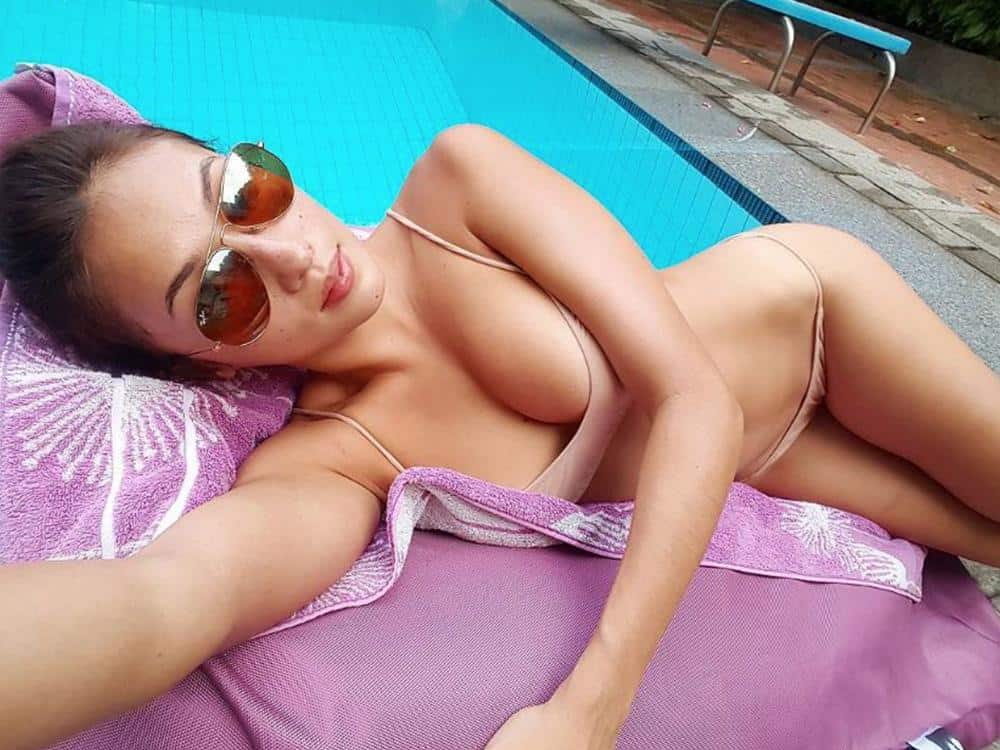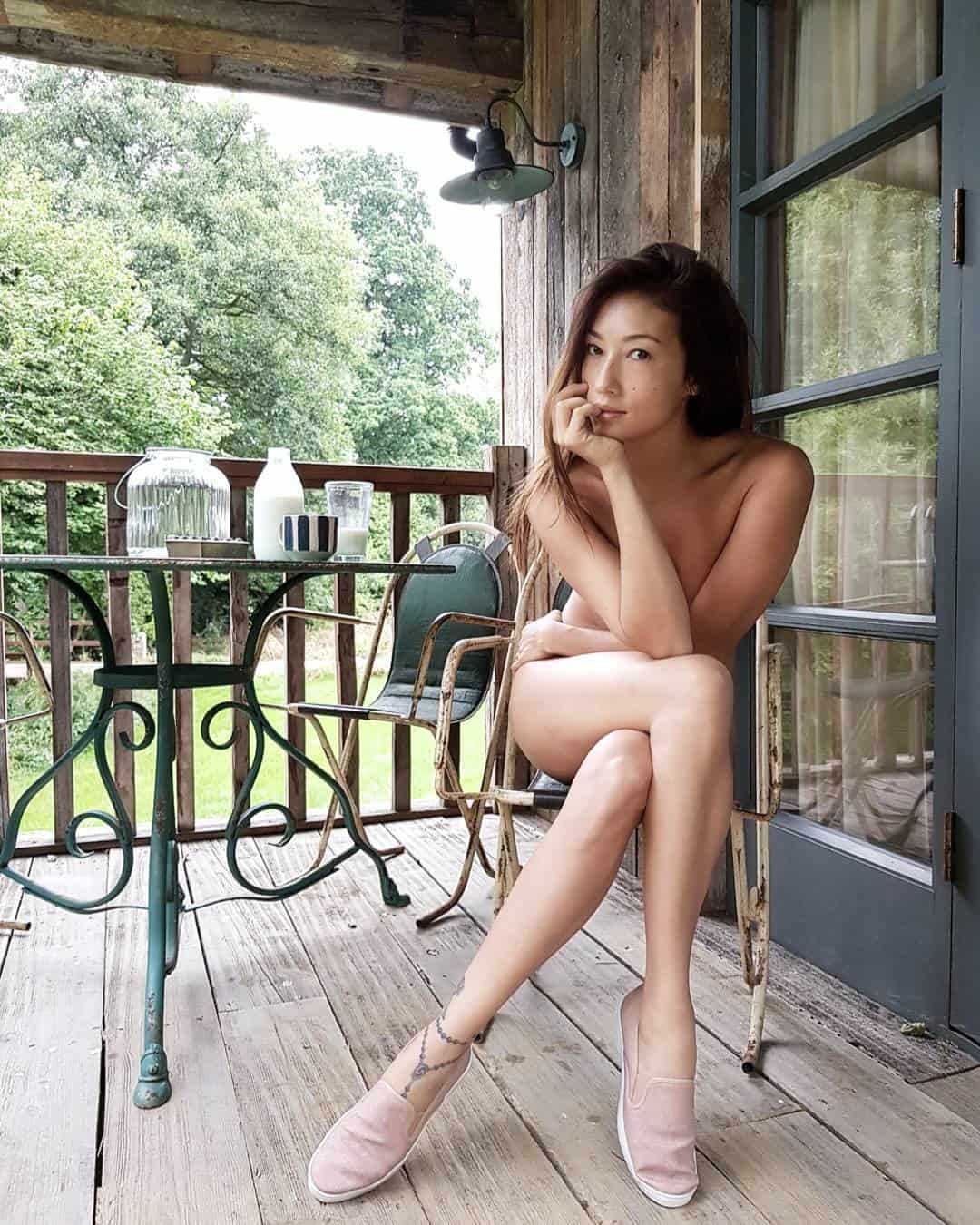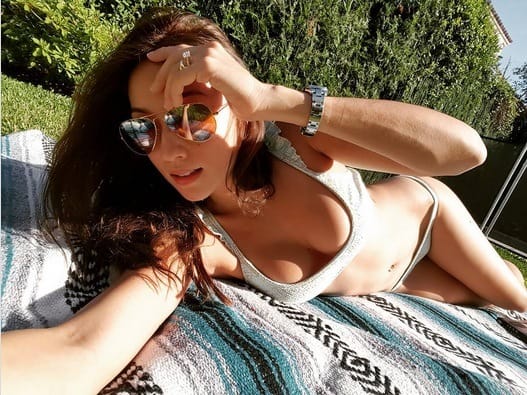 A gorgeous babe like this, with a face that teases male imagination, can only be from the Philippines.
She graduated from Eurocampus and went on to study fashion design in Paris, where she took a course in makeup, prosthetics, and body painting. And the rest is, as they say, history.
Solenn stole hearts of audiences in Temptation Island, Yesterday Today Tomorrow, Alyas Robin Hood, The One That Got Away, and Encantadia.
When it comes to hot Filipina women, Solenn is definitely one of our favorites. Just look at those luscious curves and that look full of temptation, and you'll understand us completely.
---
Daphne Joy
Model, Host, Actress, Entrepreneur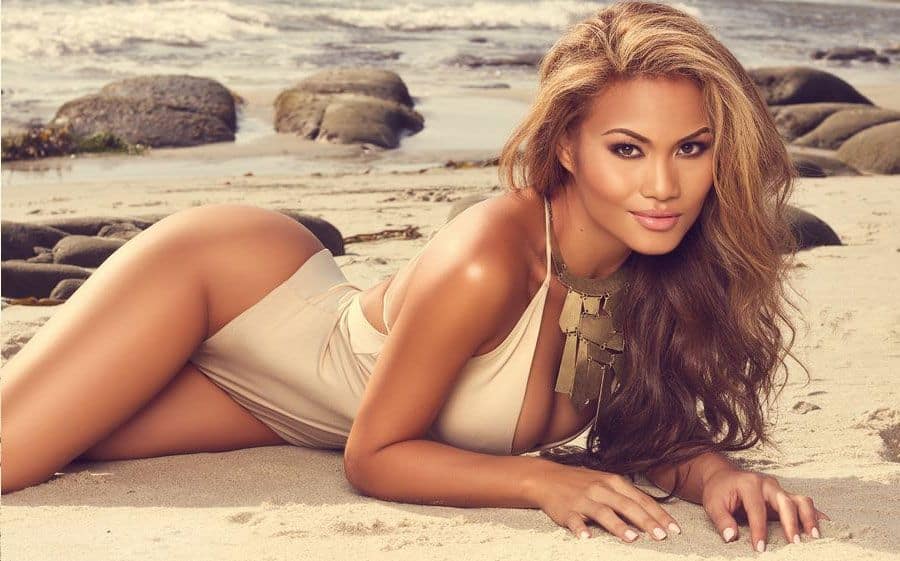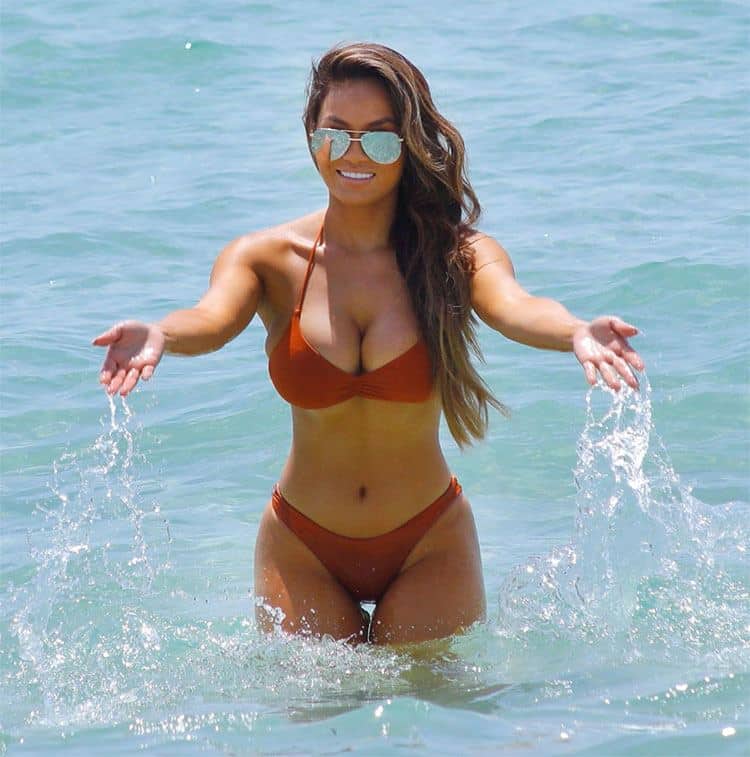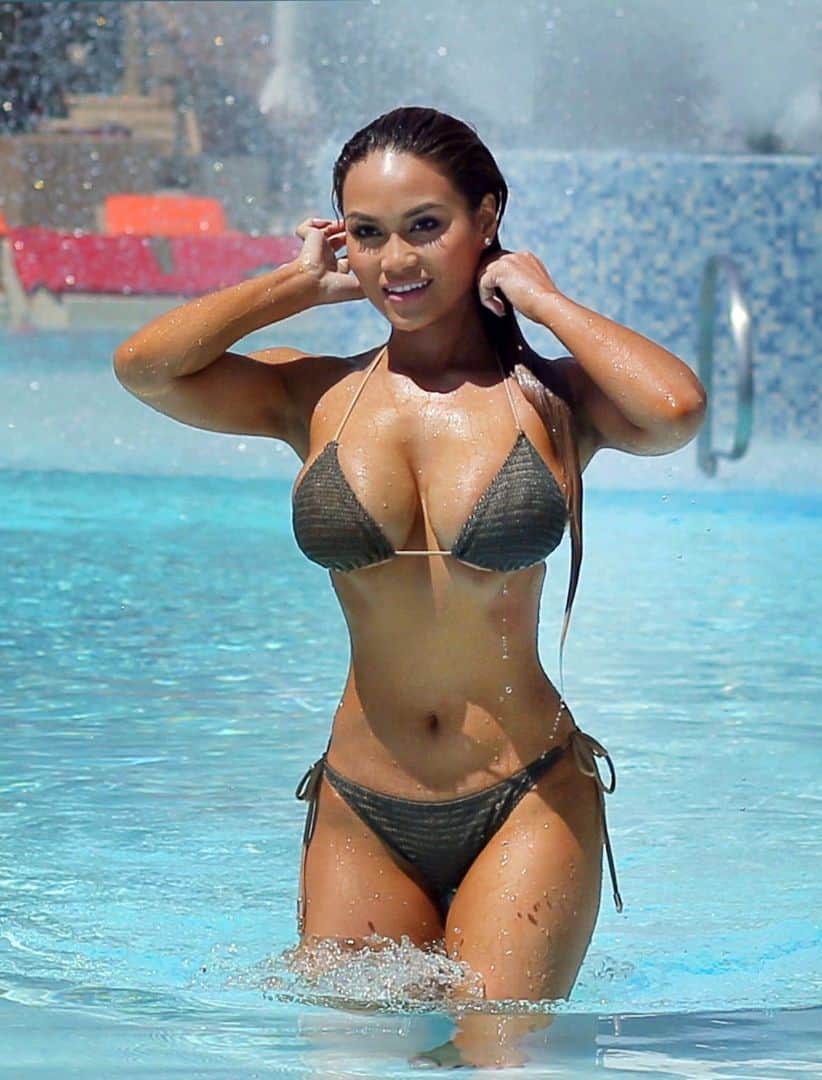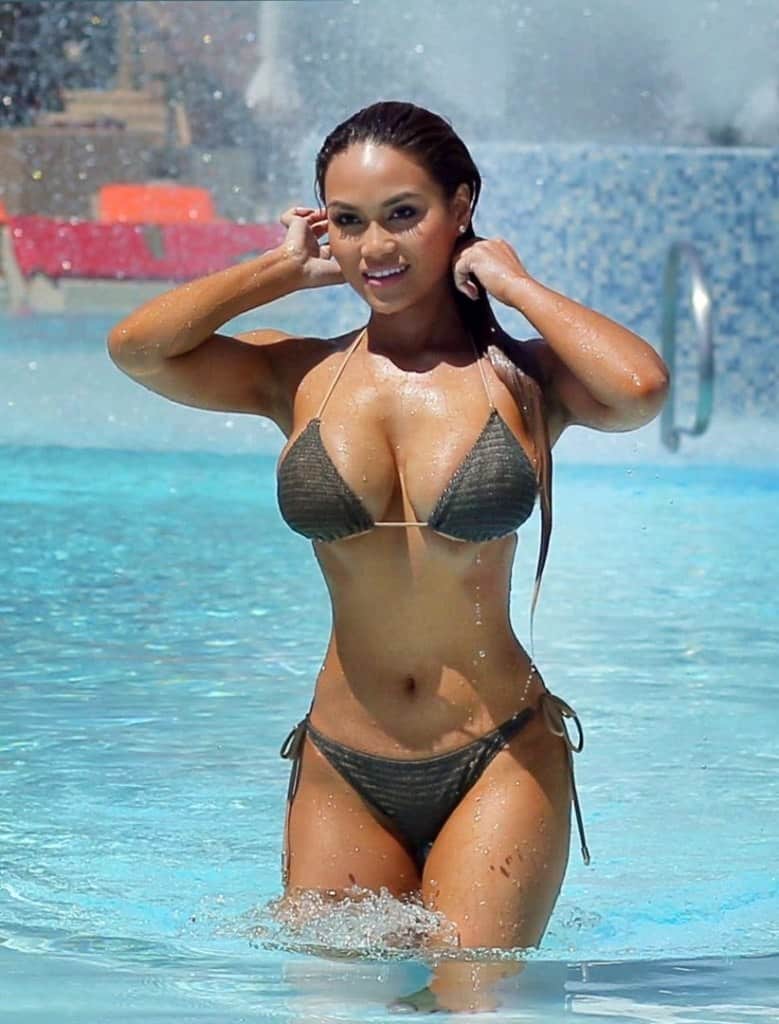 Daphne Joy Cervantes Narvaez is the best mix of Latin and Asian women – the absolute gravity-defying best. Joy's mother is a Filipina and her father is Puerto Rican and they were brought together like so many happy couples by the United States Navy.
Joy was born on February 8, 1987 near the huge United States Navy base that used to be at Subic Bay, north of Manila, on the island of Luzon, in the Philippines. Joy lived in the Philippines until she was seven years old. At that point, her family moved to Los Angeles, California.
She is the best of both worlds.
Joy admits that her interesting ethnic mix is the real key to her success. She explains…
That definitely helped me the most. There are lots of beautiful Asian women, but I think my little mix of Latina in there created a different, unique look that at the time, or currently still, people are really into.
Yeah, I would say people are really into it! This woman is hot, hot, hot!
And she might even have a little more genetic mix than she realizes because central Luzon is famous for stunning ladies with a little bit of an ethnic mix. Subic was the home of thousands and thousands of American soldiers, sailors, and marines from 1898 on and there was also a large air force base at Angeles City, about forty miles away until 1999.
And before that, there were Spanish, Portuguese, and Malaysian sailors in the area for centuries. There are a lot of beautiful, exotic Filipinas throughout that area, but Joy is special.
She was a high school cheerleader and works today as a bikini model and actress mostly, but she loves the gym and has started doing some fitness modeling. Joy says that…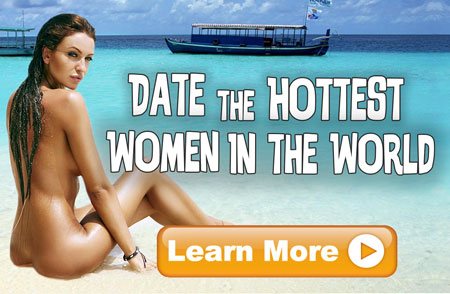 My fitness goals are, of course, abs and a perky booty!
I think we can safely say, "Mission accomplished!"
---
Lovi Poe
Actress, Model, Singer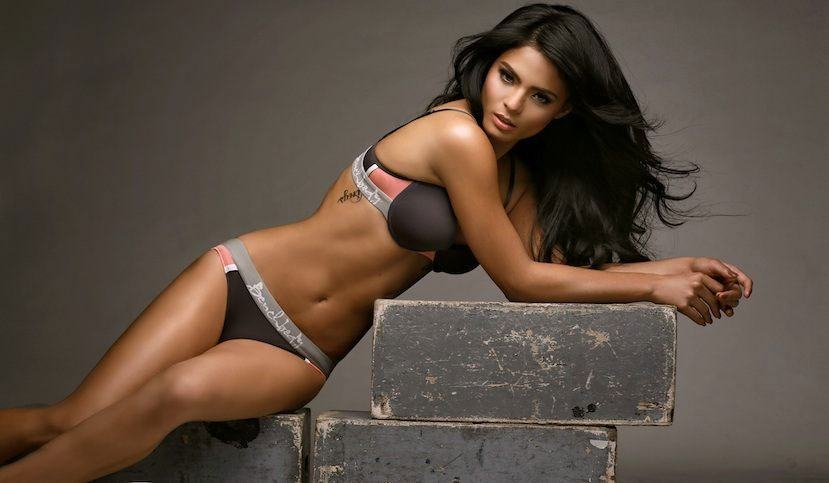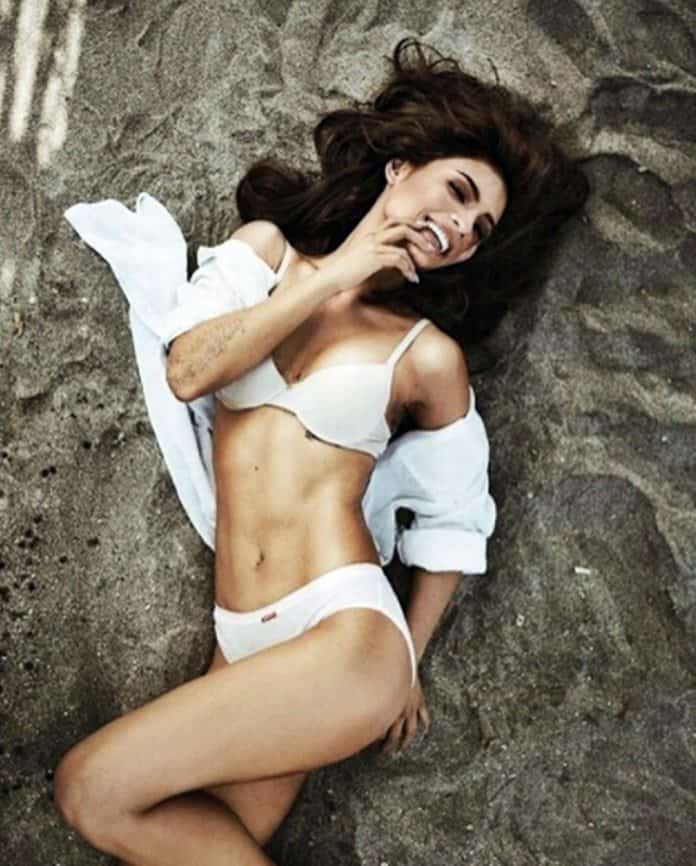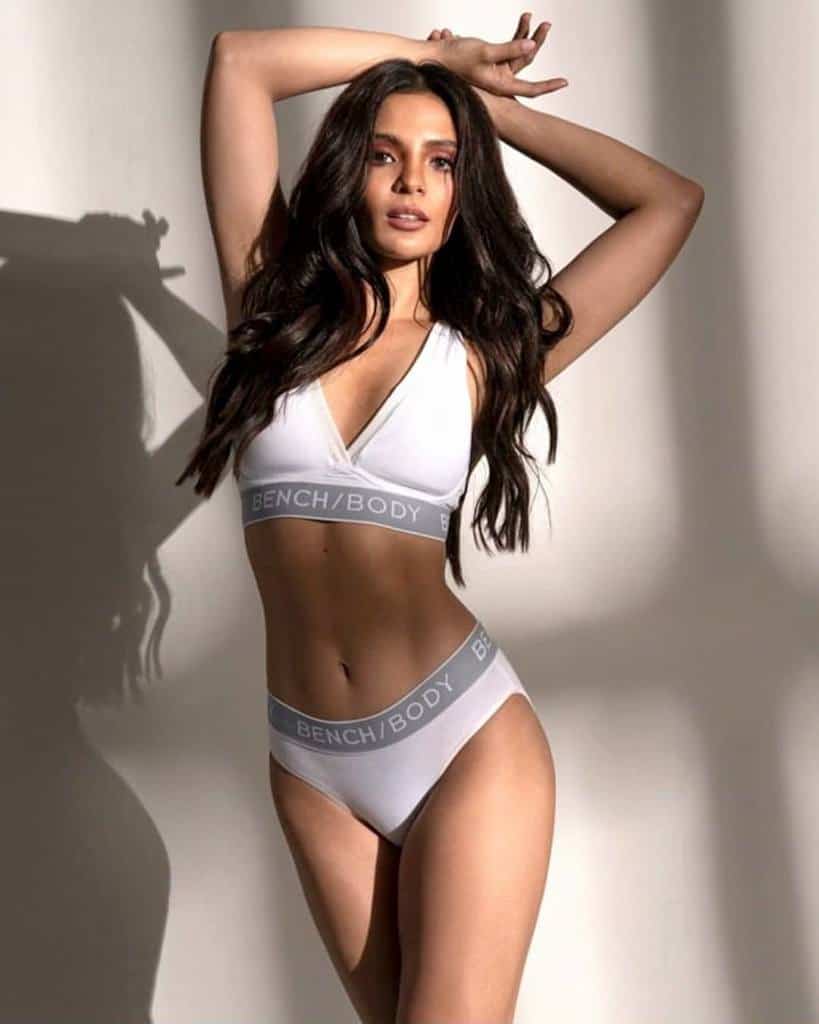 This embodiment of hotness is a daughter of the great Filipino action star Fernando Poe Jr. and Agnes Moran, actress and beauty queen. We can only say that she inherited her mother's knockout body ten-fold.
She started singing in 2006 but became famous after her big acting break came in the hit TV series Bakekang. After this role, her career only advanced — she played in Zaido: Pulis Pagkalawakan, Woke Up Like This, Dear Uge, Mayohan, Temptation Island, and Someone to Watch Over Me.
Beautiful smiling eyes, a stunning figure, and lips to die for are what earned Lovi a place on this top list of sexy women from the Philippines.
---
Max Collins
Model, Actress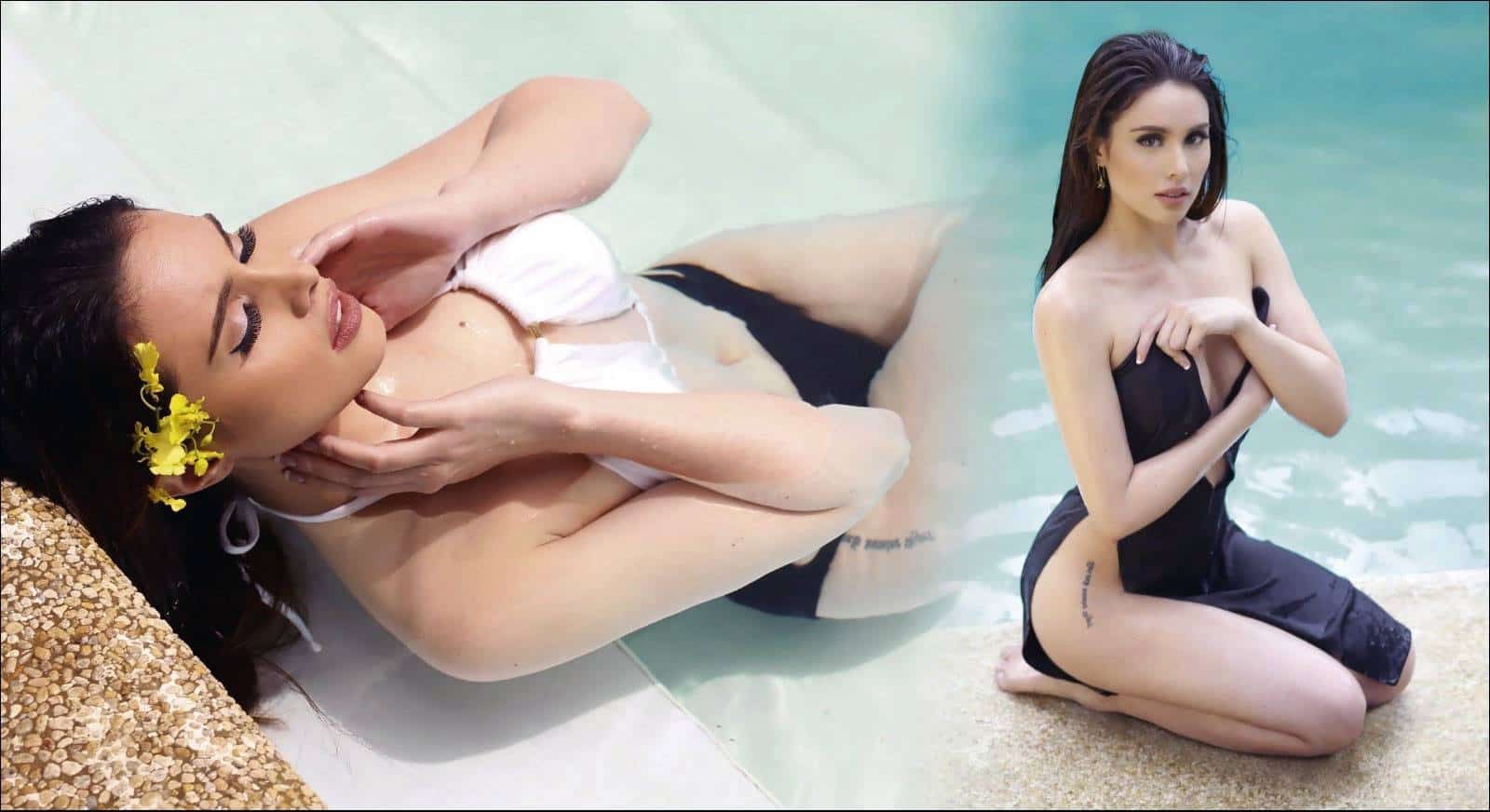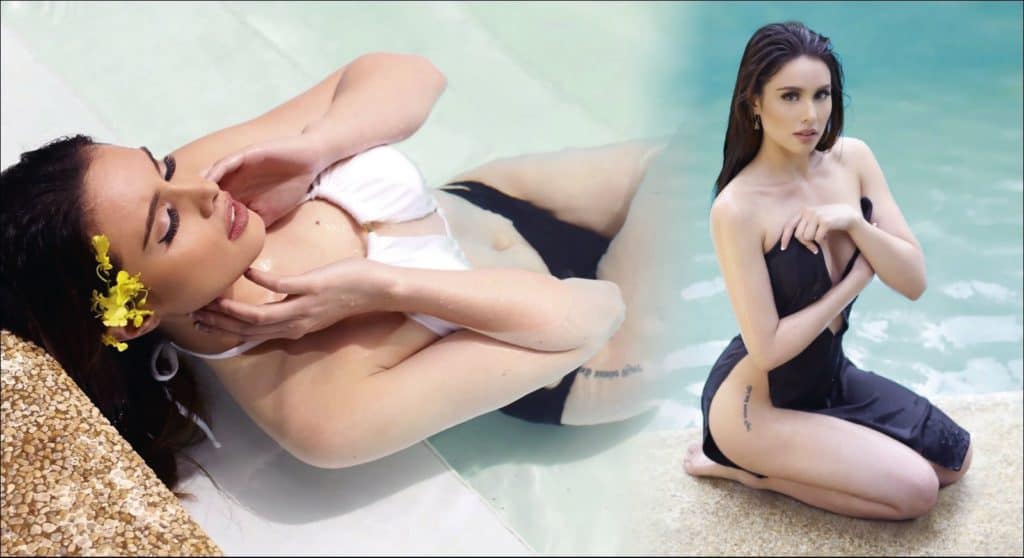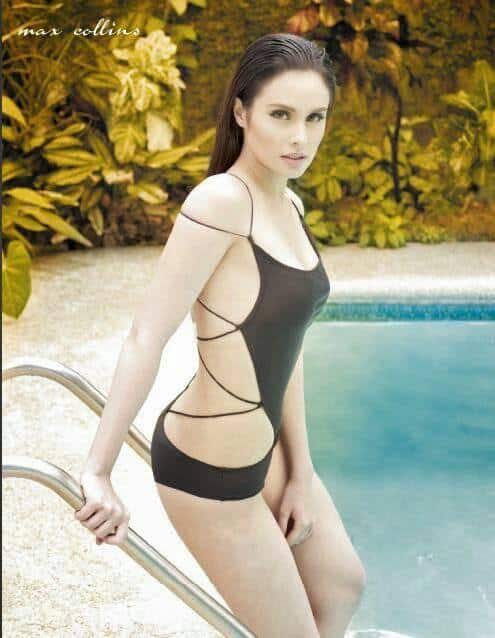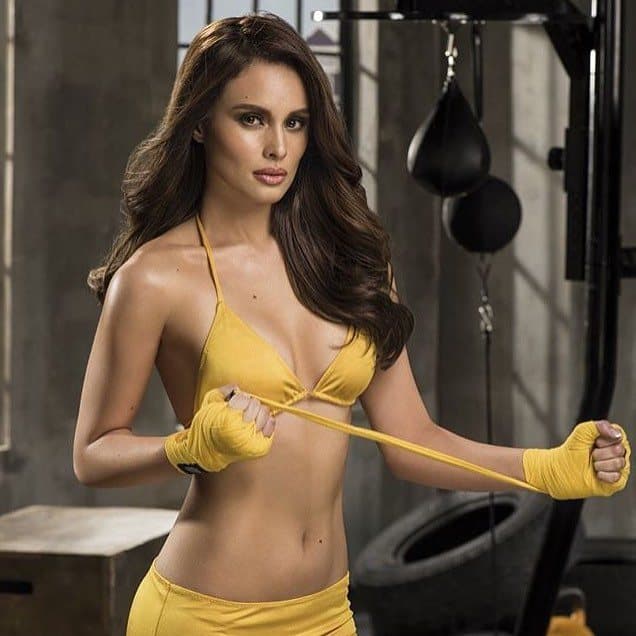 This gorgeous lady is living proof that Filipina girls are among the most gorgeous in the world. Her mother is Filipina and her father is an American of Irish-Italian descent, which is probably why this lady has been able to build a career both in the Philippines and the US.
Unlike most ladies on our list, Max never looked for fame — it found her. She was discovered by a talent scout when she accidentally walked onto a set. She was just 13 years old when her career started, but unlike many child stars, she has proven her talent and never stopped working since.
Max is best known for her roles in Coffee Prince, Bamboo Flowers, and Encantadia. She has several new projects in the works, and we simply can't wait for a new opportunity to watch her.
No man could resist her charms, especially when she looks at him the way she looks at the camera. Hot, hot, hot!
---
Maine Mendoza
Actress, Host, Television and Internet Personality, Comedienne, Writer, Singer-Songwriter, Product Endorser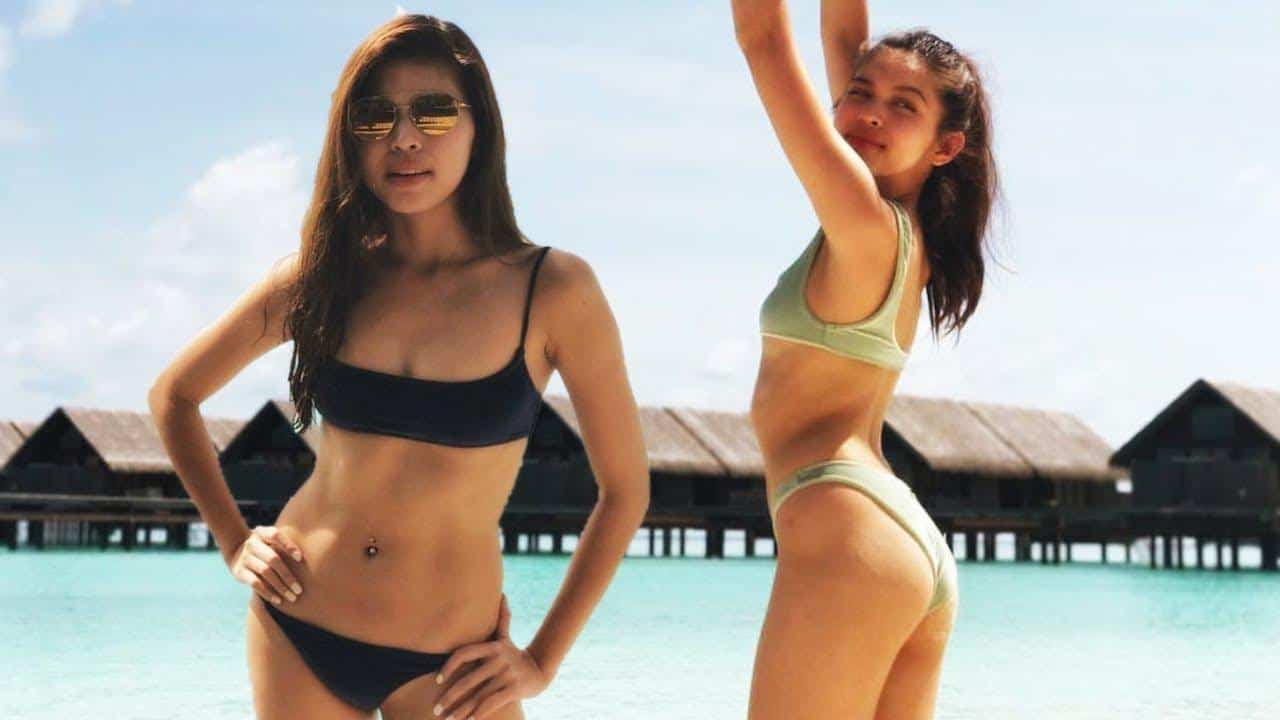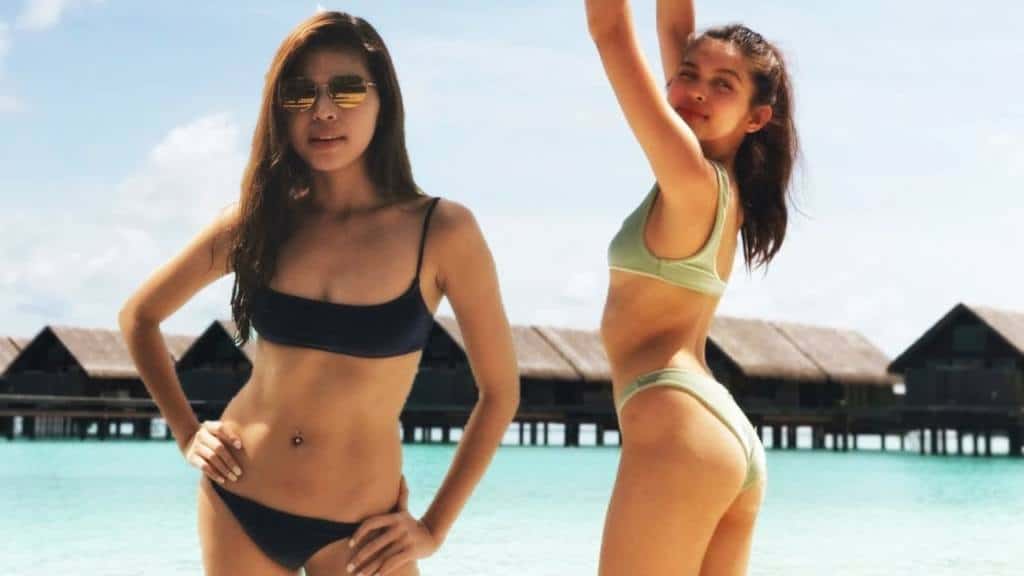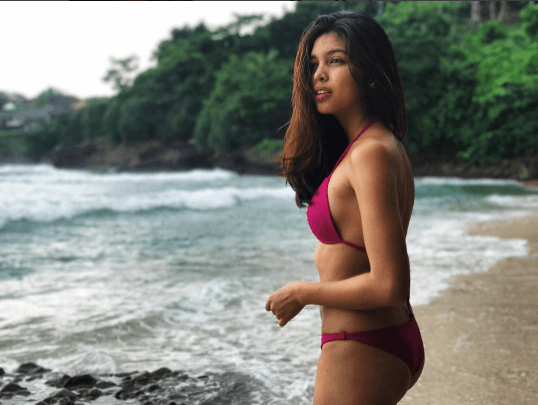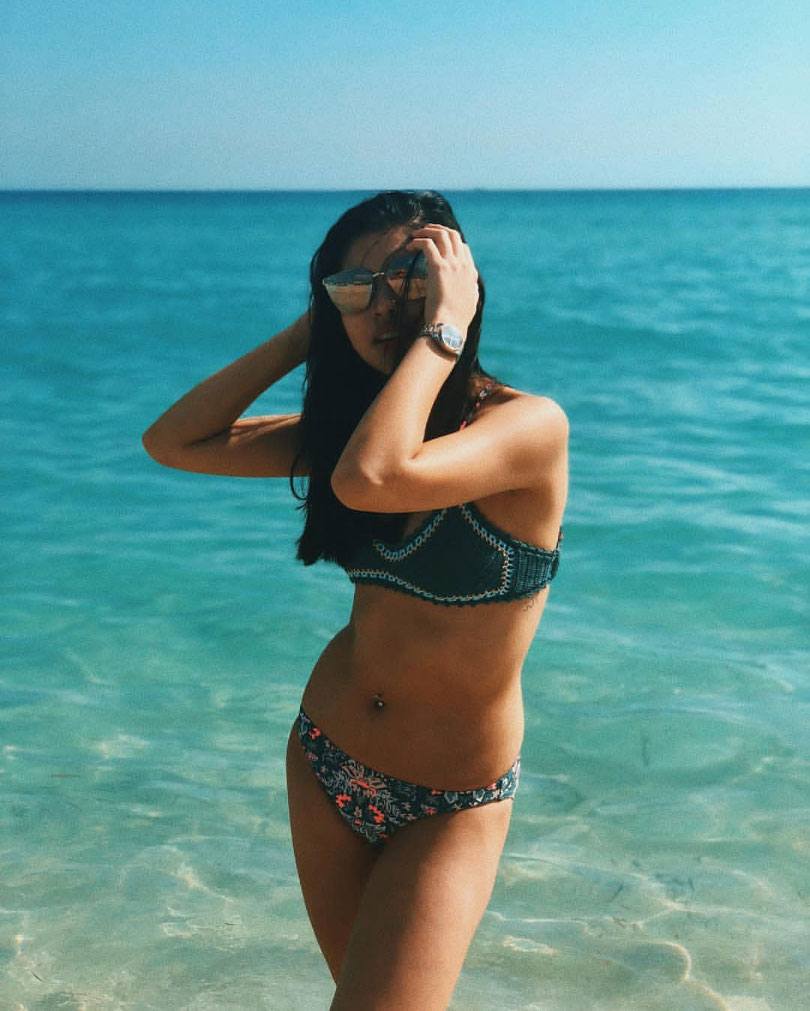 Born to Filipino parents, this beautiful girl finished high school in Bulacan and got a bachelor's degree in hotel, restaurant, and institution management. Doesn't seem like a standard path to success, does it?
That's because it isn't. This Filipina became famous in 2015 when she posted a Dubsmash compilation video online. That went viral, and she got the title "Queen of Dubsmash." That's where her acting career lifted off.
She had numerous roles since then but is best known for her role of Yaya Dub, her movie My Bebe Love: #KiigPaMore, and Imagine You & Me.
This gorgeous girl doesn't just have a rocking body and an angel's voice, but she is also incredibly funny! The perfect trifecta that hot Filipina women are known for!
---
Angel Locsin
Actress, Commercial Model, Producer, Fashion Designer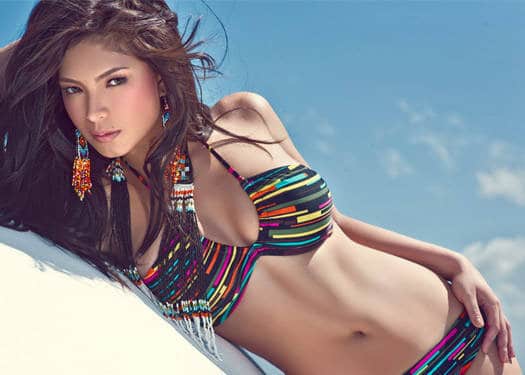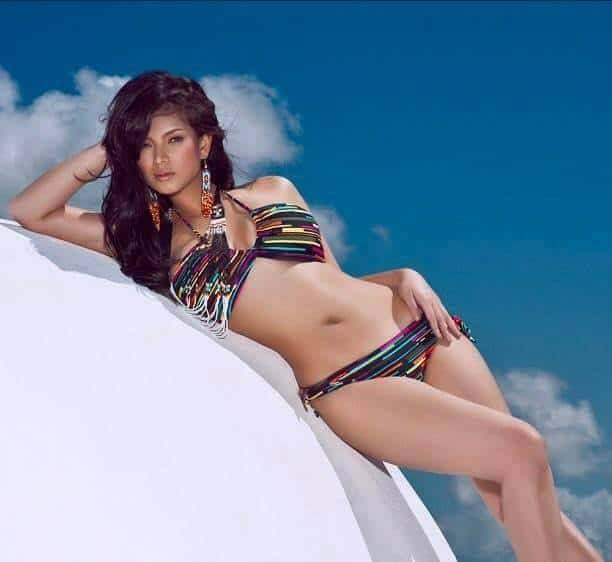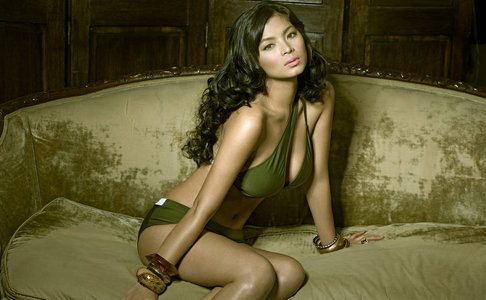 This Filipina really had an interesting rise to fame. Born in Santa Maria, Bulacan, Angel finished high school and a fashion design course before being discovered by a talent scout in a shopping center.
Although she had many interesting roles, people fell in love with her acting and beauty thanks to her roles in Mulawin, Darna, and One More Try. She got numerous mainstream and indie awards for her performance, proving that she is truly a talent in her own right.
This gorgeous actress might have an angelic face, but if you look at the rest of her, you'll feel sinful indeed.
---
Jennylyn Mercado
Singer, Songwriter, Actress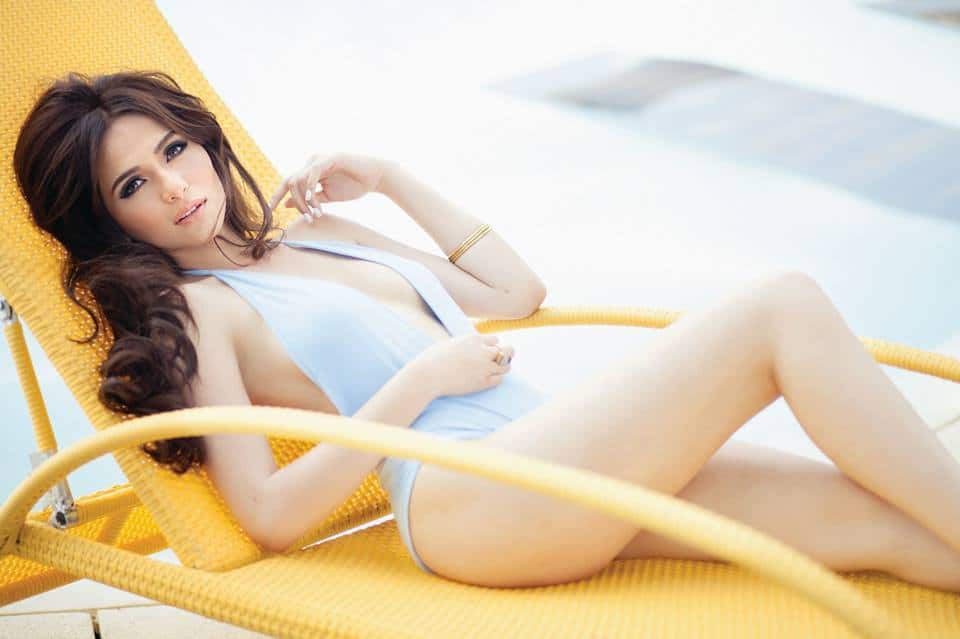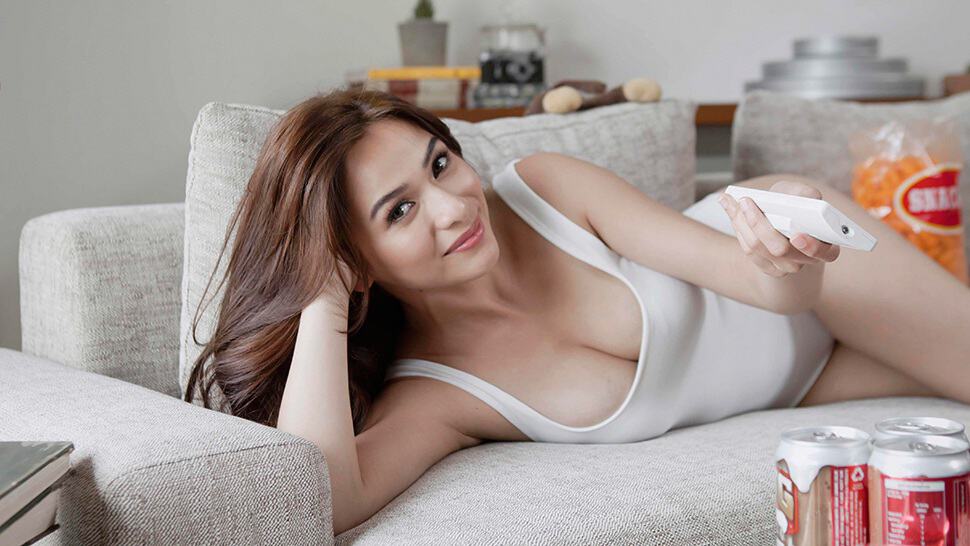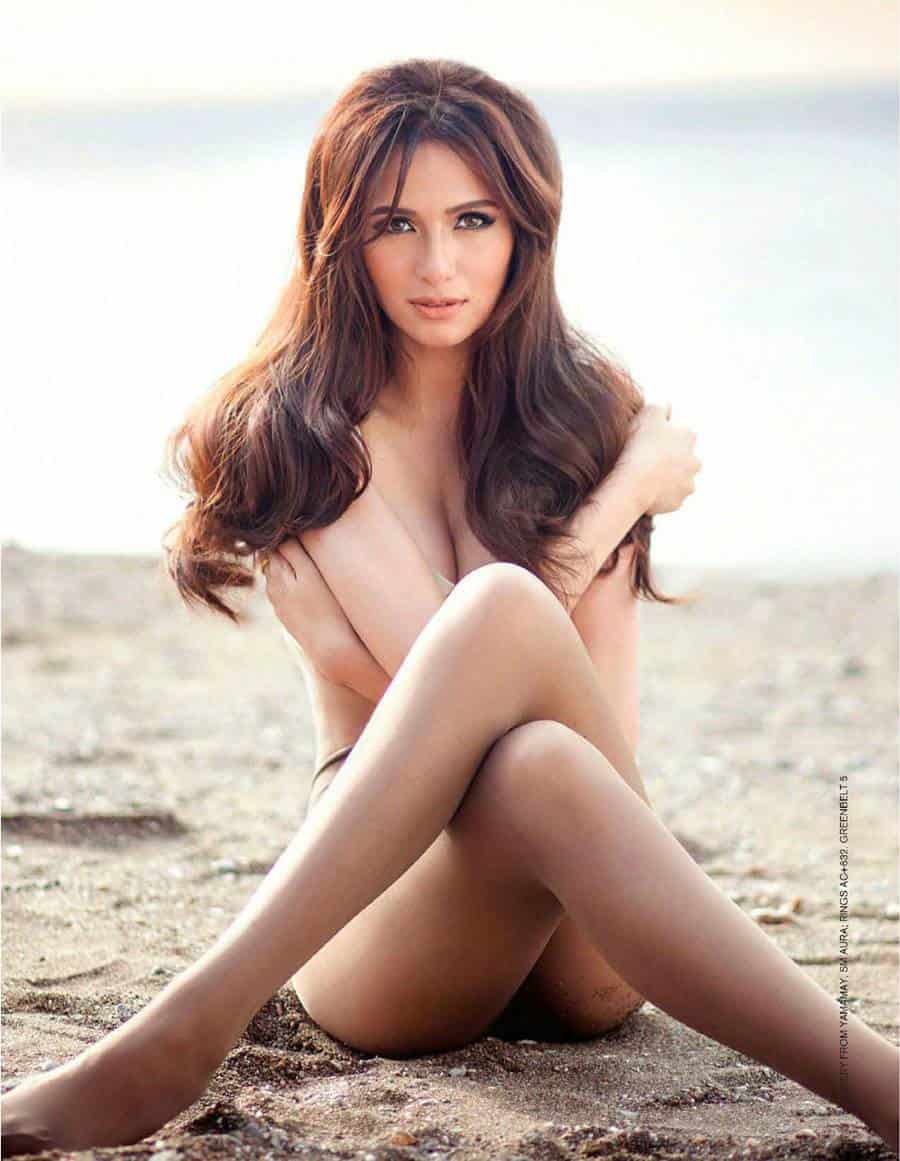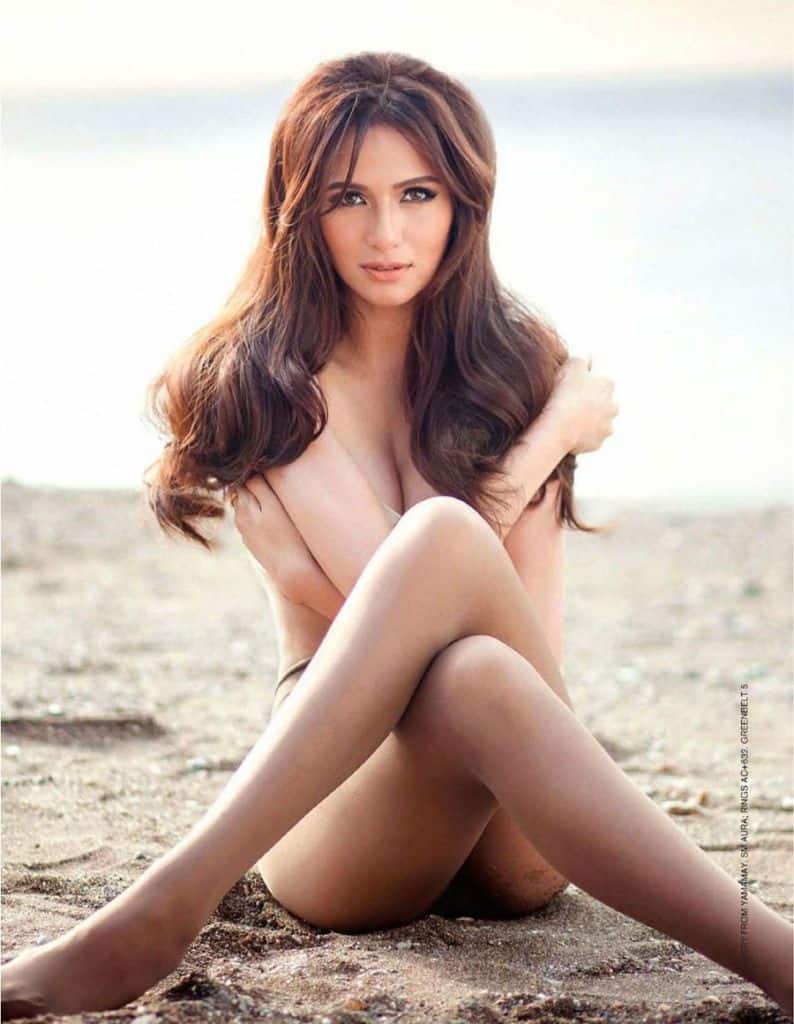 This Filipina lady gained critical acclaim at a very young age, but her claim to fame was anything but easy. The first time she made headlines wasn't because of a movie role, but because she was a child battered by her stepfather.
However, she didn't allow her personal tragedy to slow her down. Jennylyn auditioned for StarStruck, a Philippine television talent search. Out of hundreds of people who applied, she and Mark Herras were proclaimed winners.
From that point, she played in many box office successes — Walang Forever, The Prenup, English Only, Please, and Just the 3 of Us. She also released three successful albums.
Even if she didn't have an astounding voice and if she weren't a great actress, we'd still love looking at her perfectly shaped body.
---
Kim Domingo
Actress, Model, TV Presenter, Internet Personality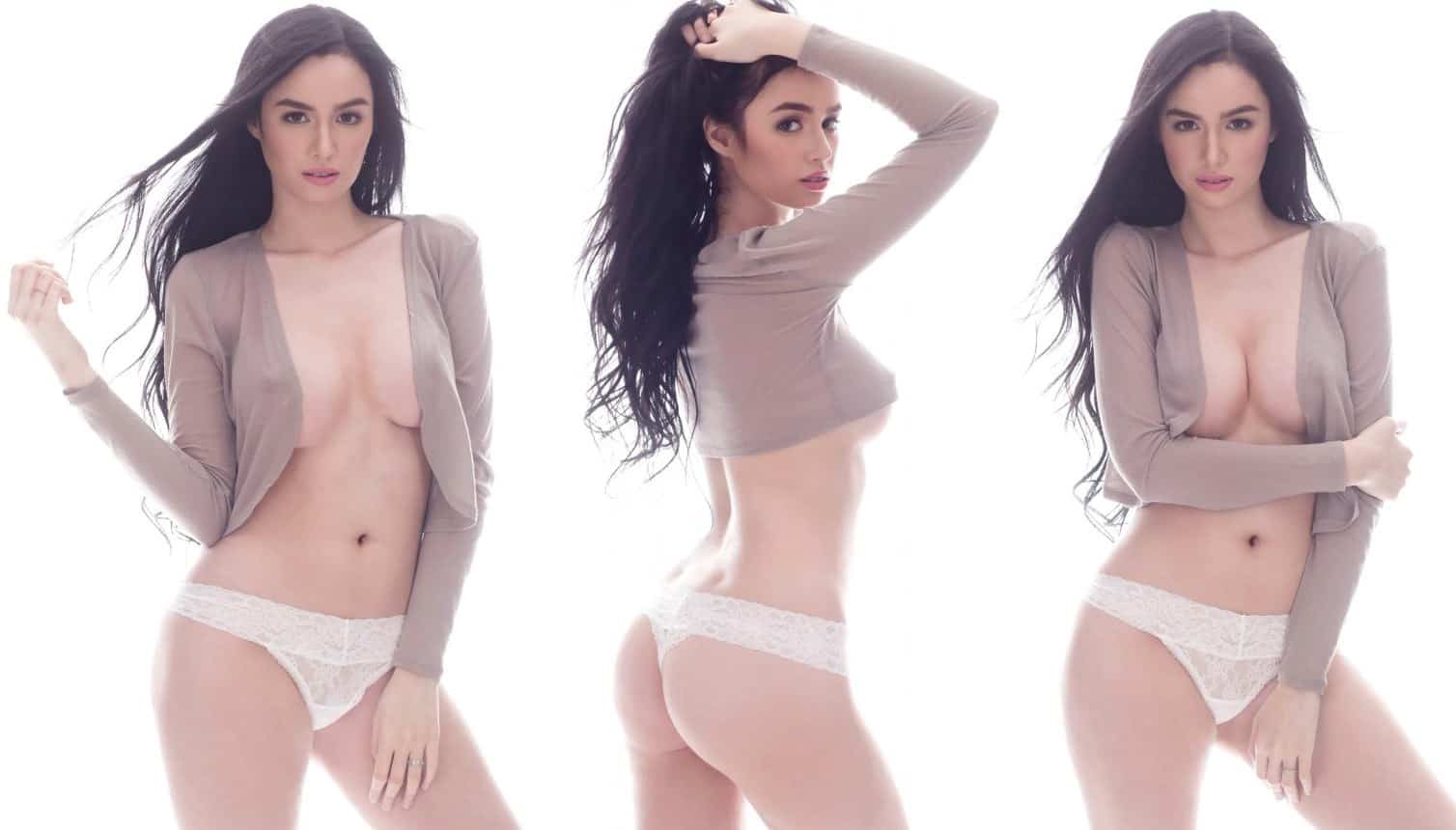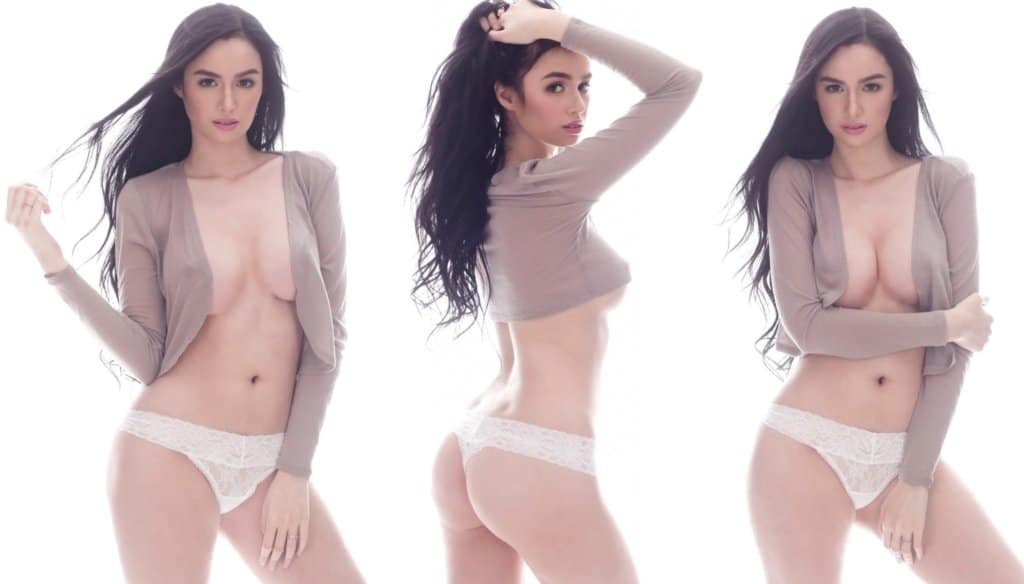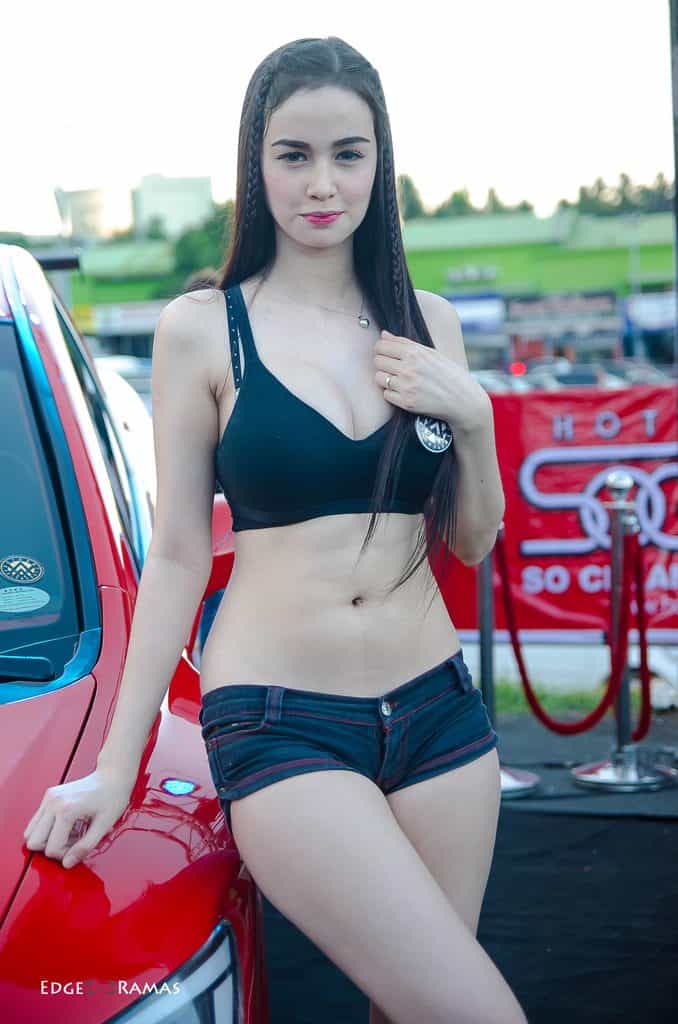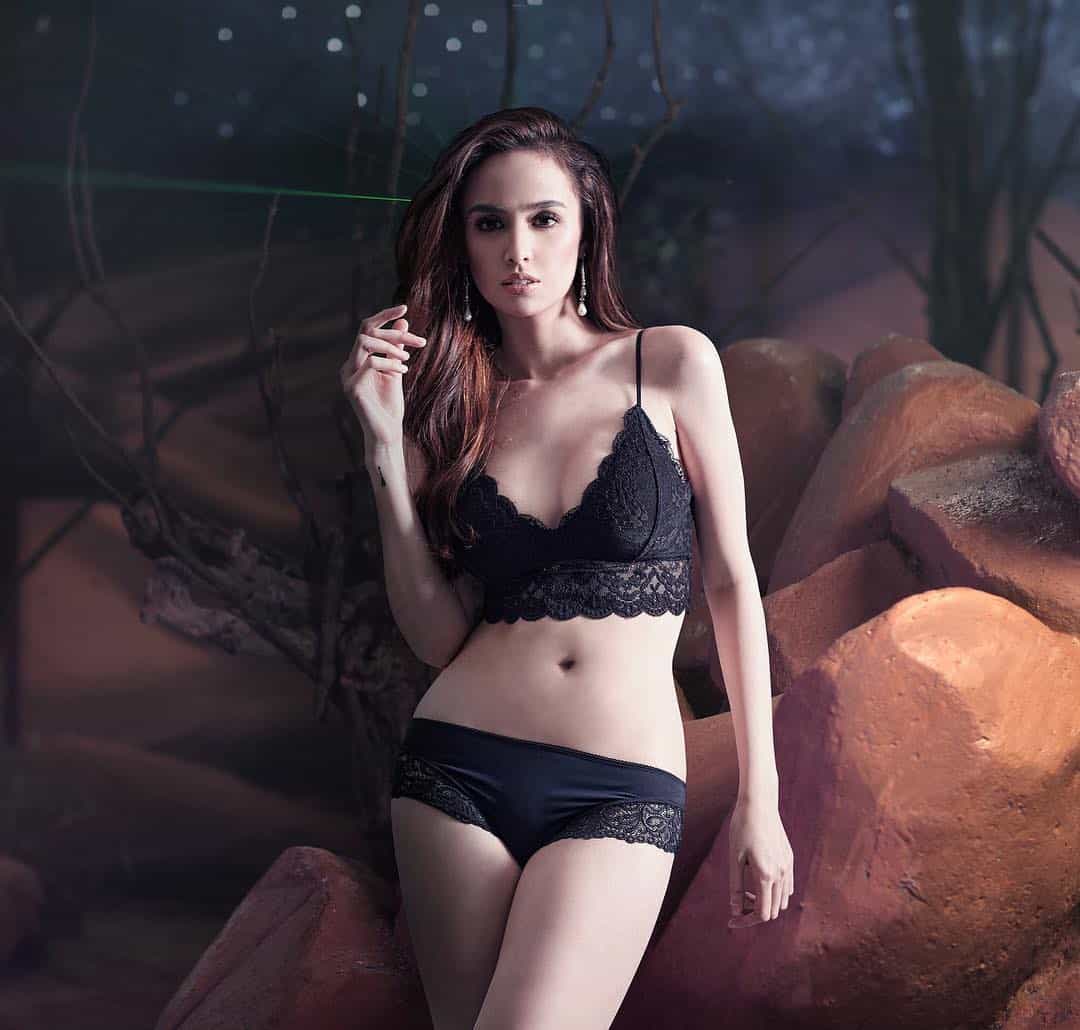 Raised by her grandmother, Kim is self-admittedly Lola's (her grandma's) girl. Raised in a rather strict household, this girl finished elementary and high-school and took up dentistry.
None of this sounds like she'd one day become a huge Filipina star, does it? However, that's exactly what happened. Domingo recorded a dubsmash of the song Twerk It Like Miley in 2014, and it opened the doors to fame for her. After that, she had numerous popular roles such as Bubble Gang, Juan Happy Love Story, and Mang Kepweng Returns.
She has 1.6 million followers on social networks, and it's mostly not because of her sparkling personality. It's thanks to her steaming hot curvy body — just check out her pics, and you'll see what we're talking about.
---
Nadine Lustre
Actress, Singer, Music Video Director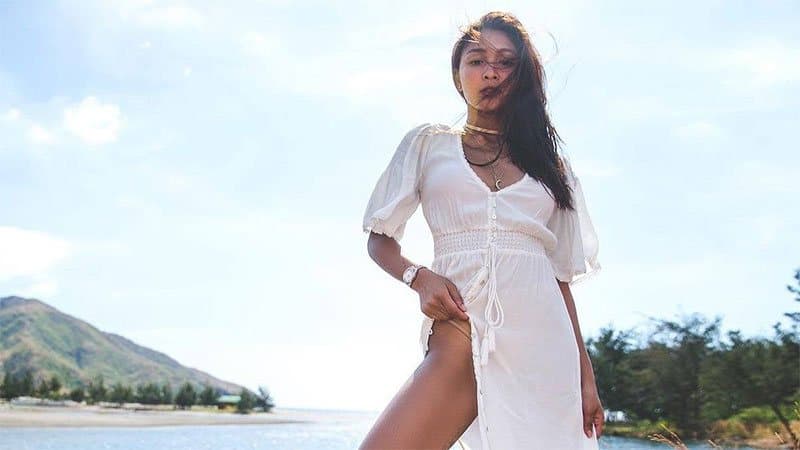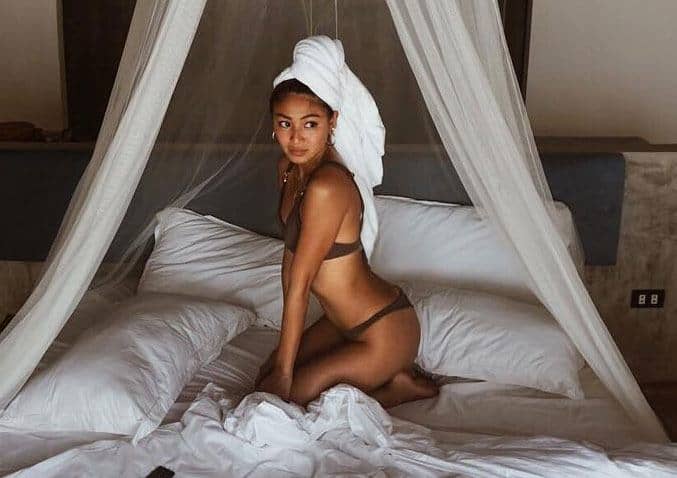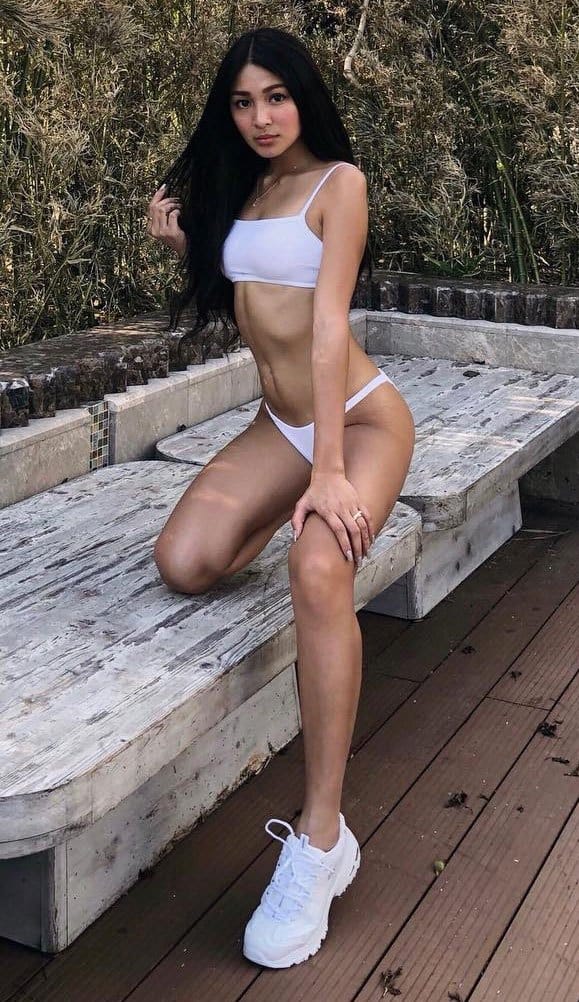 This sexy lady started out her career when she was only 9 years old. She was a TV host of a children's show Storyland. After that, she continued on to host shows, act, and sing.
Lustre is best known for her roles in movies Talk Back and You're Dead, Diary ng Panget, This Time, and Para sa Hopeless Romantic. However, her movie career didn't stop her from appearing in teleseries such as On the Wings of Love, and Till I Met You.
In 2017, Nadine won FHM Sexiest Woman Award. Why? We'll let her photos do the explaining. There, now you know why we love hot Filipina women.
---
Sanya Lopez
Actress, Model, Television Host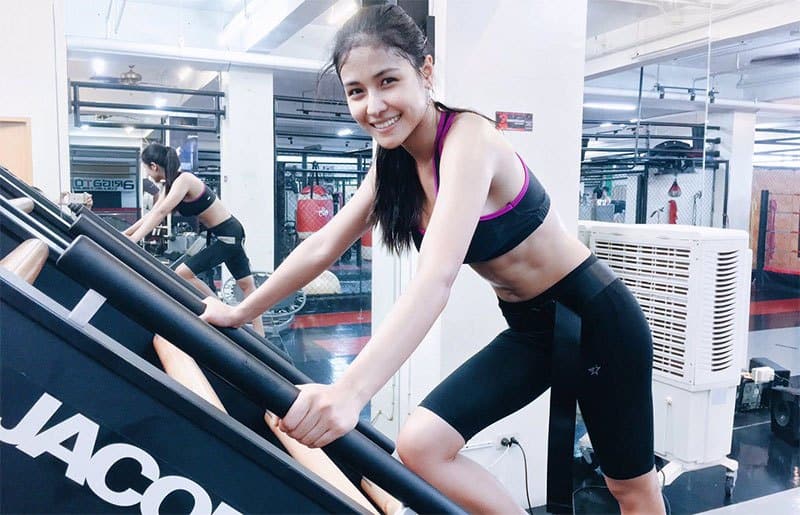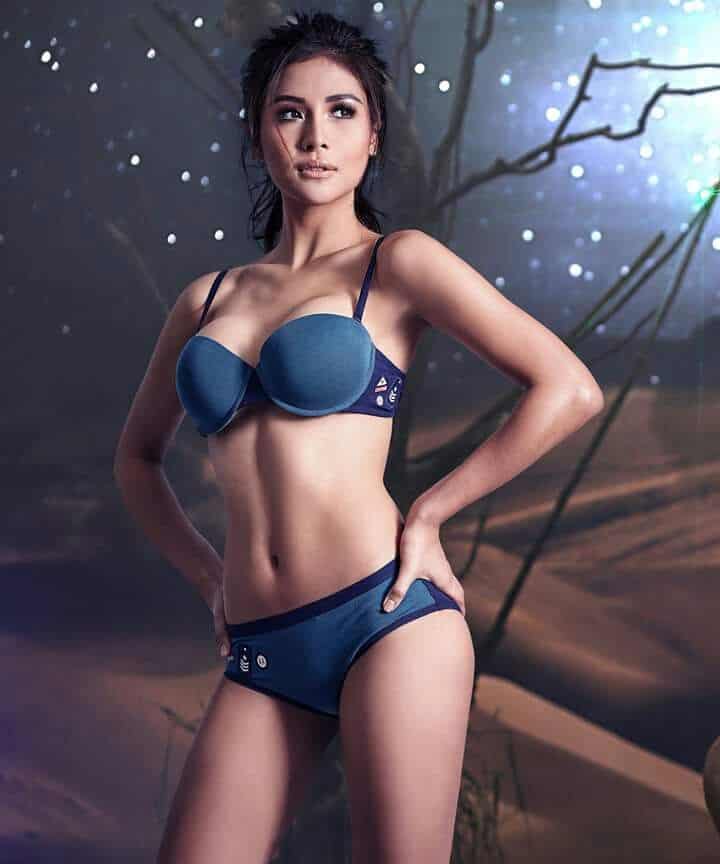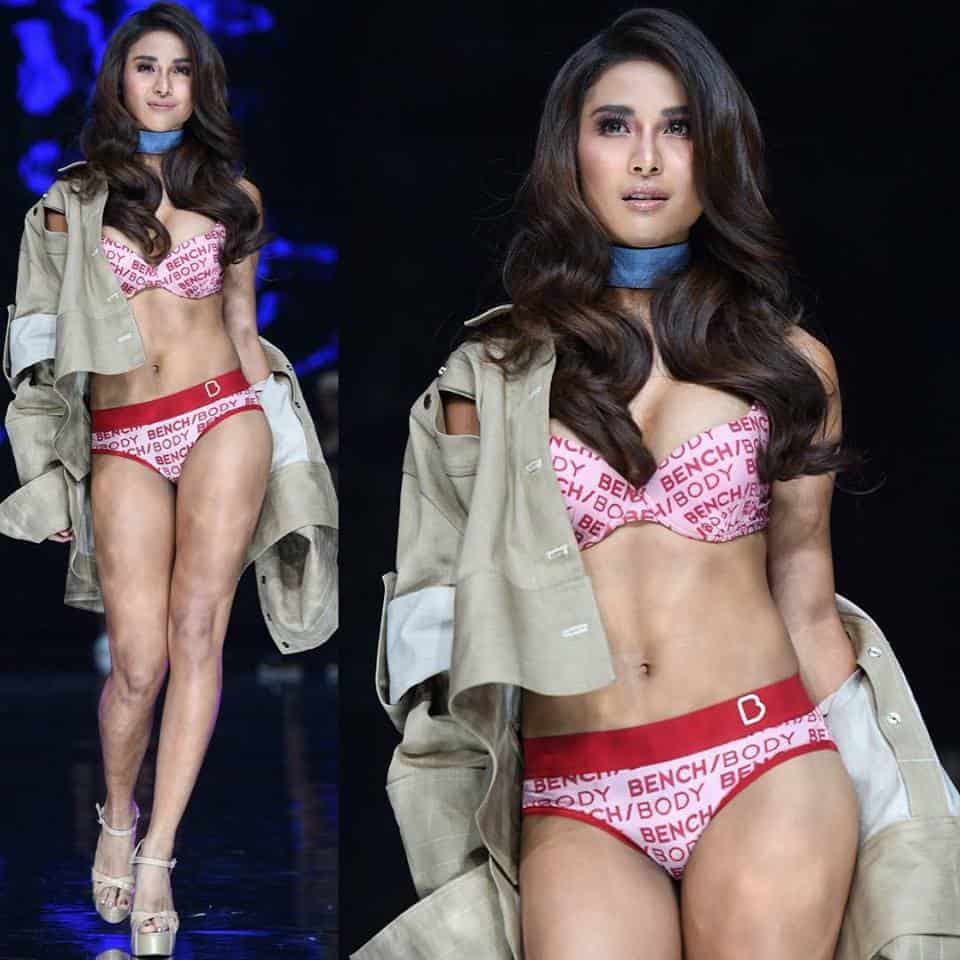 The younger sister of the actor Jak Roberto, Sanya lost her father when she was two. When she was 14, she met her mentor German Moreno, and she dedicates her performance to both her father and her mentor.
Sanya's career started in 2012 when German Moreno discovered her on a set where her brother was shooting. That's how she became one of the co-hosts of Walang Tulugan with the Master Showman. She is best known for her roles in Encantadia, Dormitoryo, and Haplos.
Her coy smile promises numerous mysteries, and God, wouldn't we love to be the ones she reveals those mysteries to. Charming, successful, and gorgeous, she explains perfectly why Filipina girls are among the sexiest in the world.
---
Andrea Torres
Actress, Host, Dancer, Commercial Model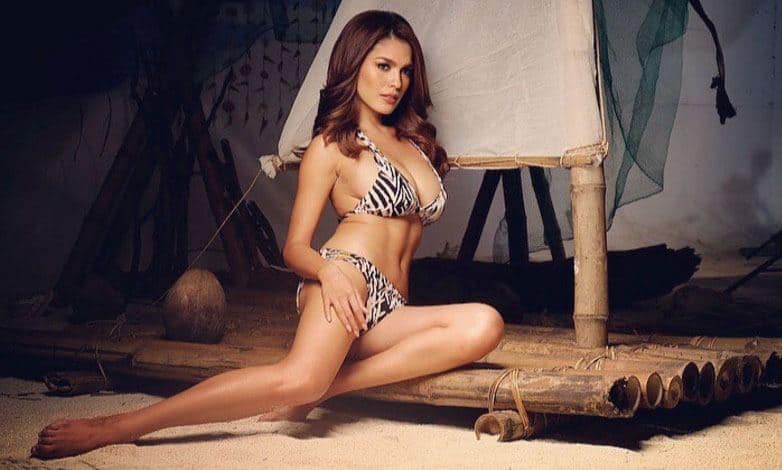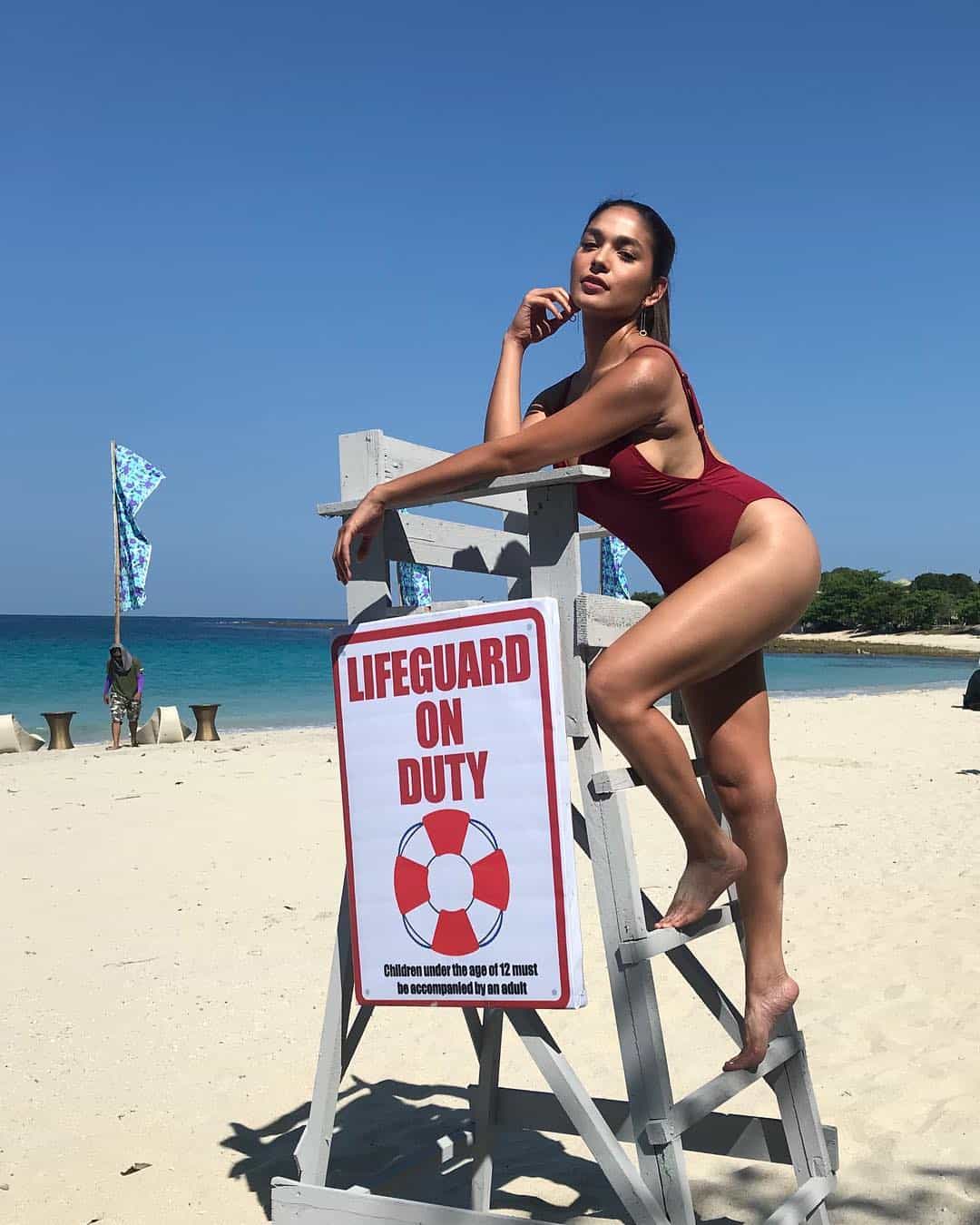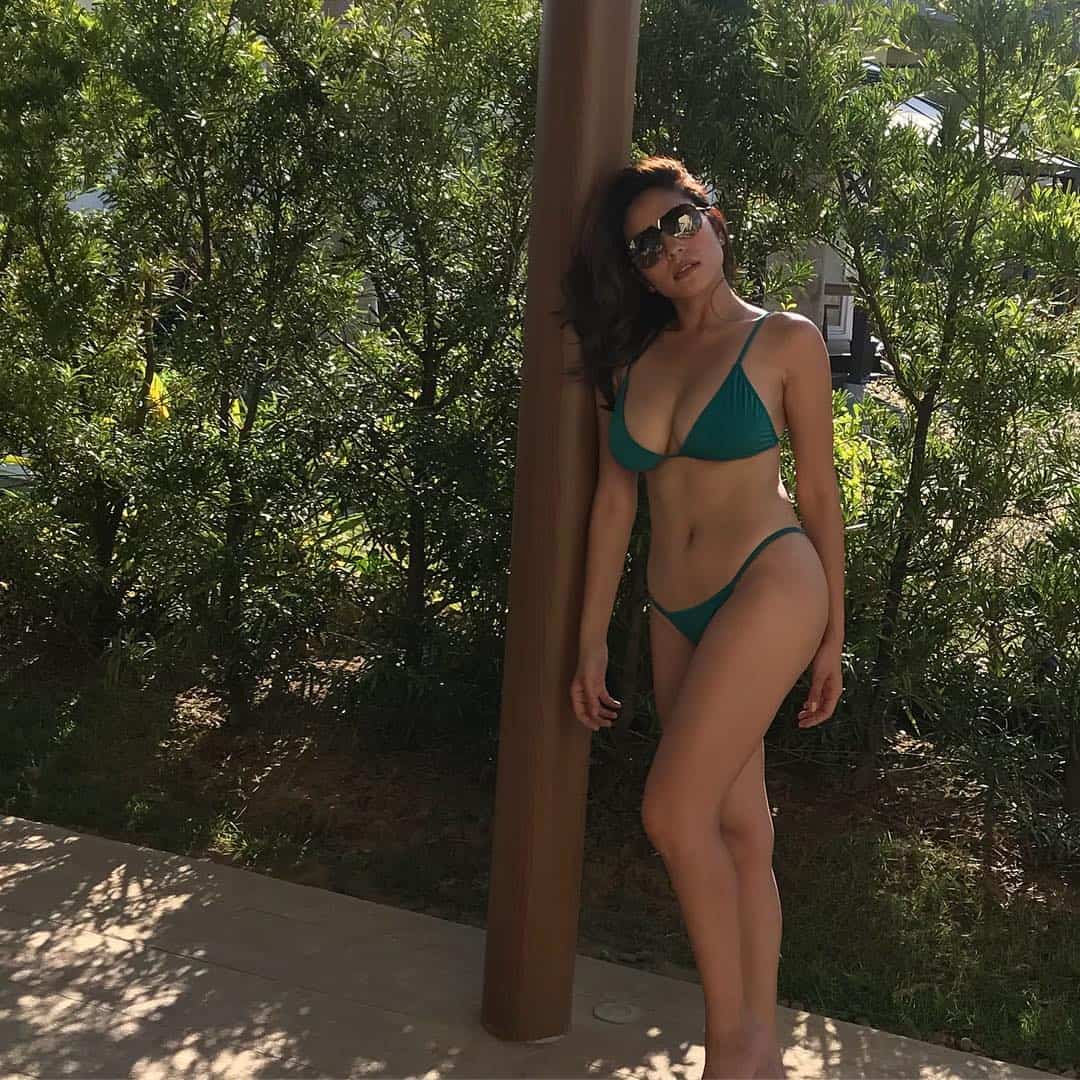 Born in Makati City in the Philippines, this stunningly beautiful girl had always known what she wanted. At age 15 she was one of the contestants in a teen show Qpids.
Her career really lifted off when she signed an exclusive contract with GMA Network. After that, Andrea got a part in a drama series Blusang Itim. And although this was her breakthrough role, she is better known for Sana Ay Ikaw Na Nga, The Millionaire's Wife, and Meant to Beh.

This curvaceous Filipina girl loves her body and isn't ashamed to reveal it, which is probably why she has over 700 thousand followers on Instagram.

---
Pia Wurtzbach
Model, Actress, Miss Universe 2015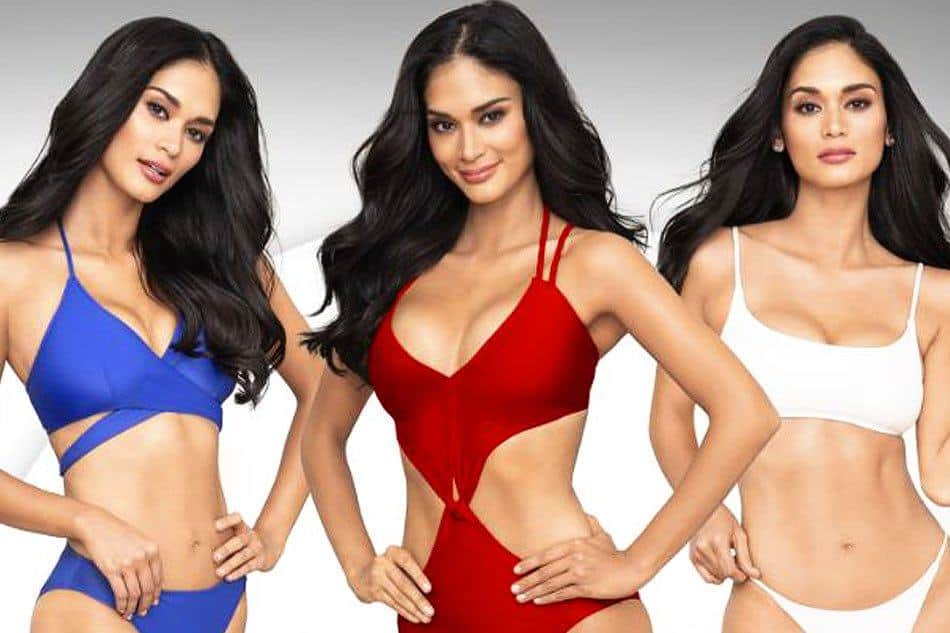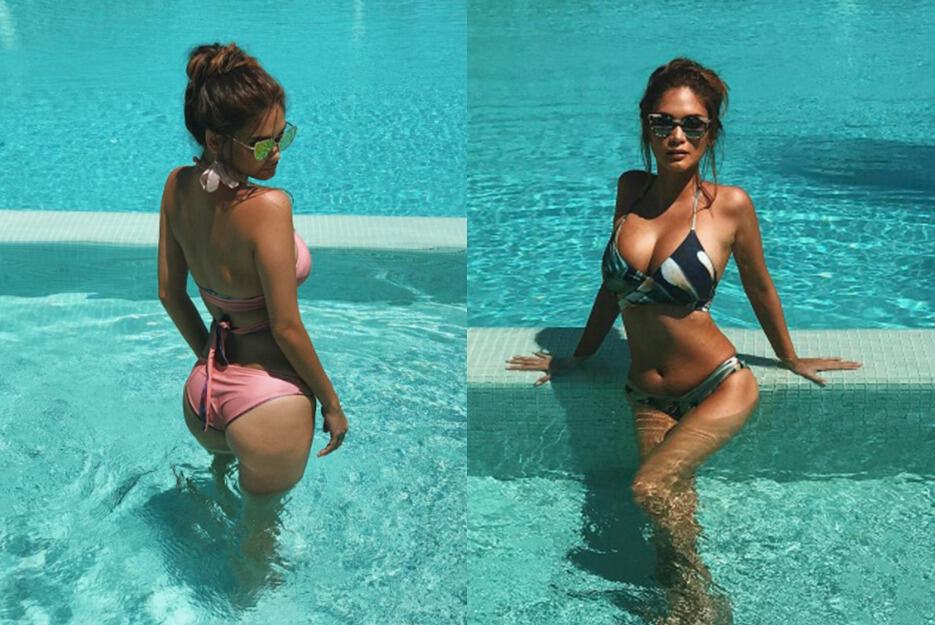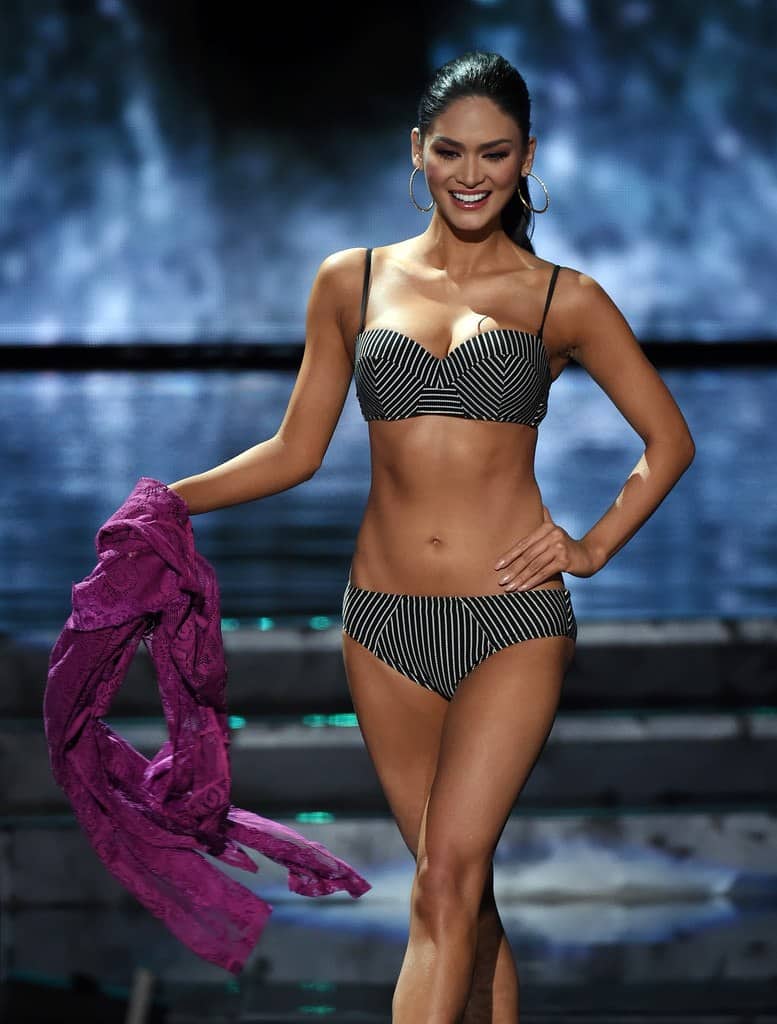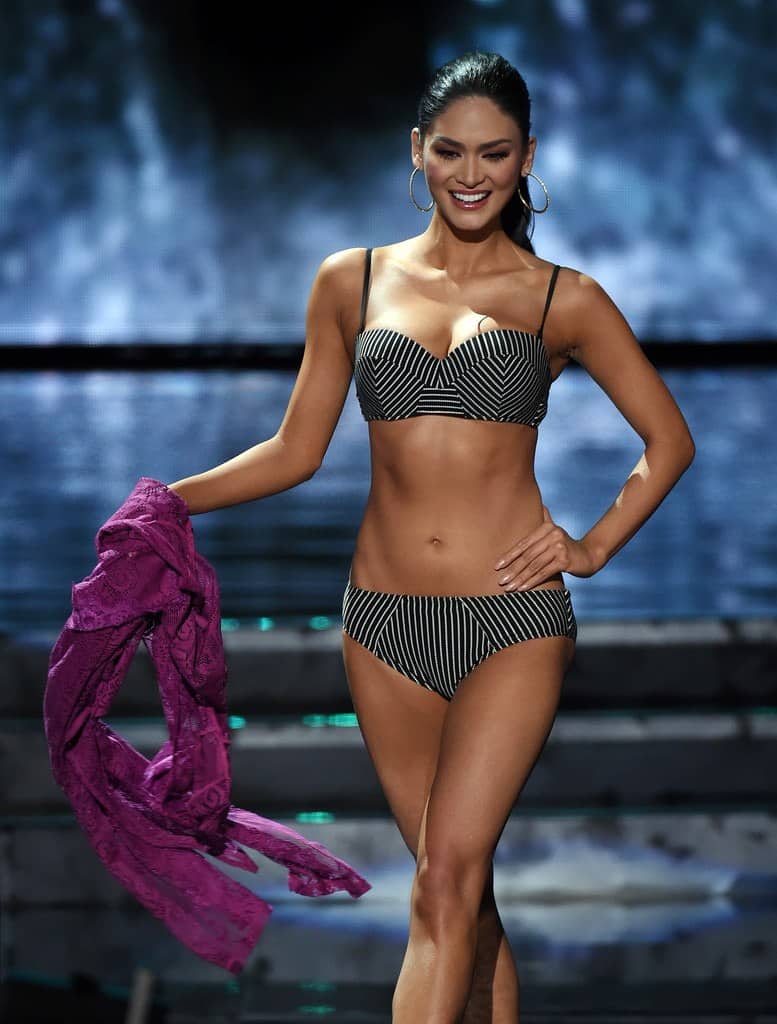 Born in Germany, this girl has a German father and a Filipino mother. Her parents had split when she was only 9 years old, and that's how her modeling and acting royalties became hers and her mother's sole source of income.

Her career started when she was only four, but she became famous worldwide thanks to the fact that she is one of the hottest women in the world. She was crowned Miss Universe 2015. She continued acting afterward, and starred in hits like Gandarrapiddo! The Revenger Squad and My Perfect You.
Stunning eyes, recognizable smile, and that hot, hot Filipina body — ugh, she's the dream.

---
Coleen Garcia
Actress, TV Host, Model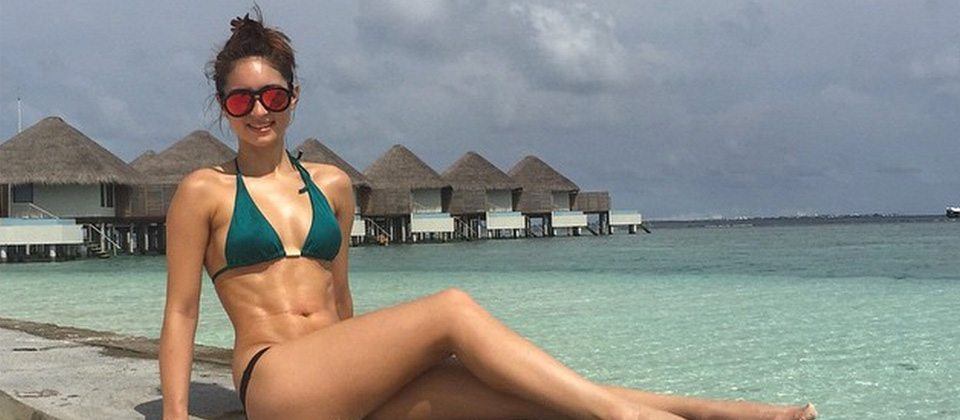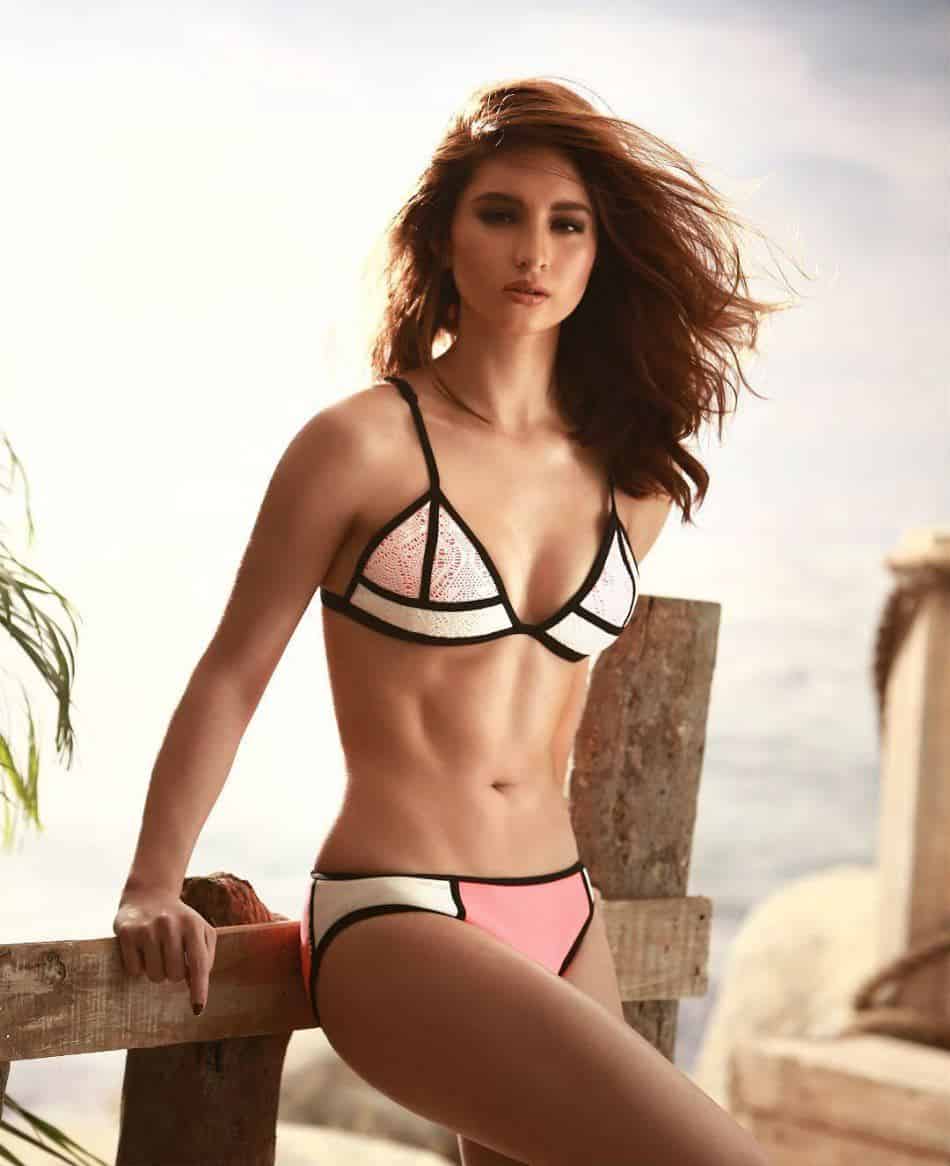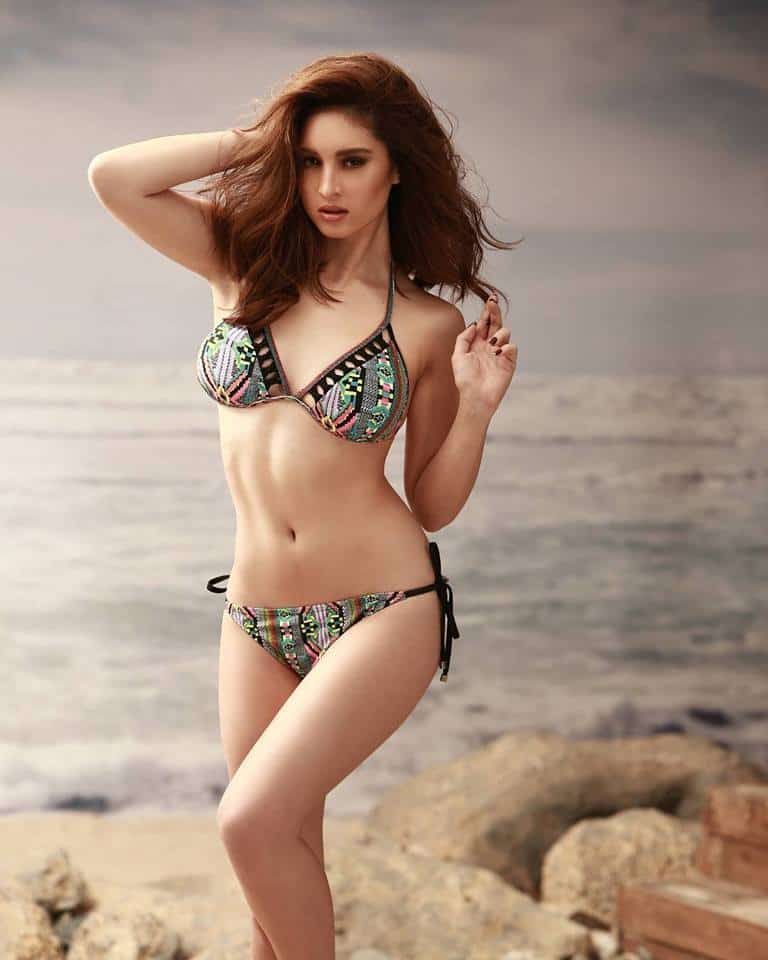 Believe it or not, this cutie dreamed of being a journalist and a psychologist before she decided to become a career entertainer.
Garcia's modeling career started when she was only 2, and she appeared in a commercial for Johnson&Johnson with her mother. After that, she had similar engagements until her teen years, when she started acting.
She is best known for her work as a TV show host for Its Showtime, and the movie Love Me Tomorrow. Stylish, sensual, and incredibly sexy, this Filipina makes us want to move to this amazing country!
---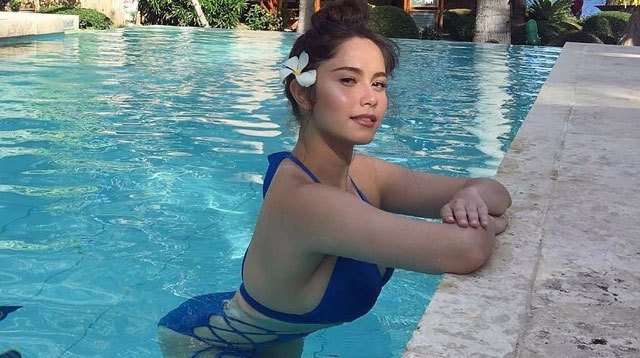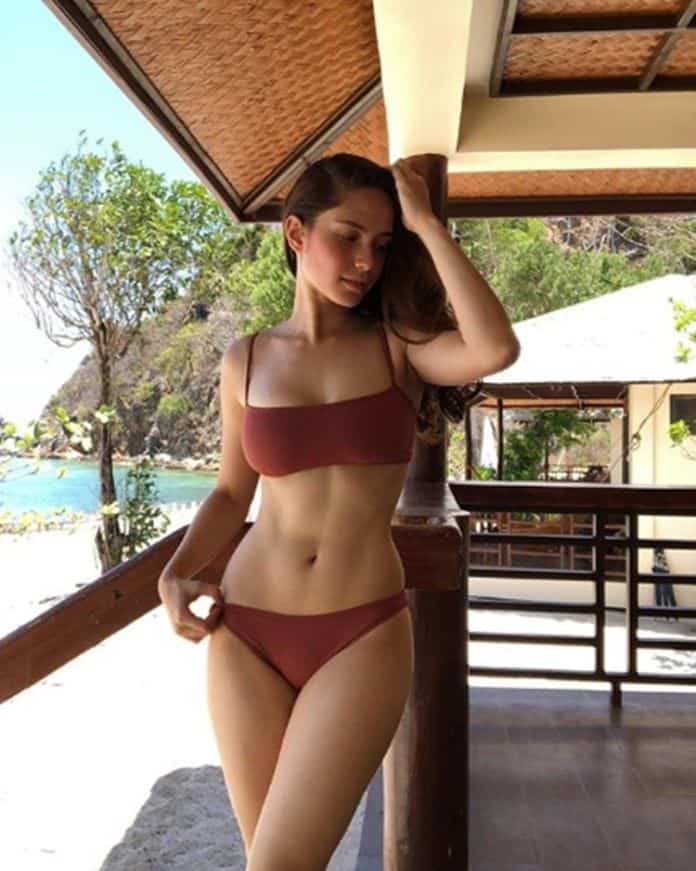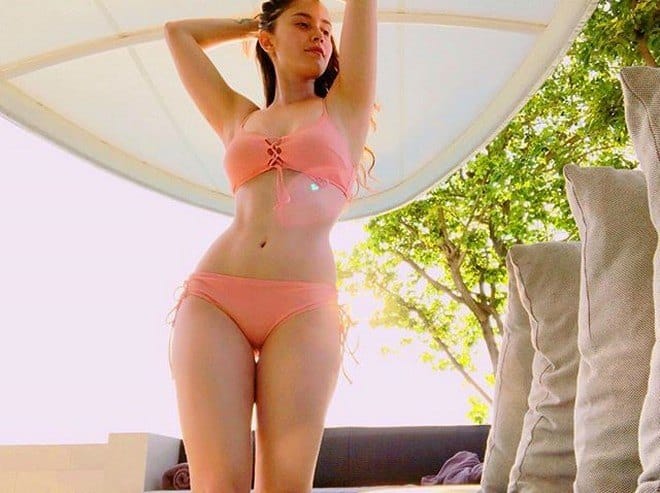 Born in Dubai, this girl definitely redefines the meaning of the word hot. She studied mass communication but ended up in the movie world.
Best known for playing the lead character in the remake of a Mexican telenovela Maria Mercedes, Jessy demonstrated her talent many times over. The audiences might recognize her from gems such as Salvage, Budoy, and Kung tayo'y magkakalayo.
In 2016, Mendiola got voted the No. 1 Sexiest Woman in the Philippines by the magazine FHM. Apparently, we're not the only ones who love her voluptuous body, as 3.7 million people follow her on Instagram alone. Check out her pics, and find out why.
---
Anne Curtis
Actress, Model, Television Host, VJ, Recording Artist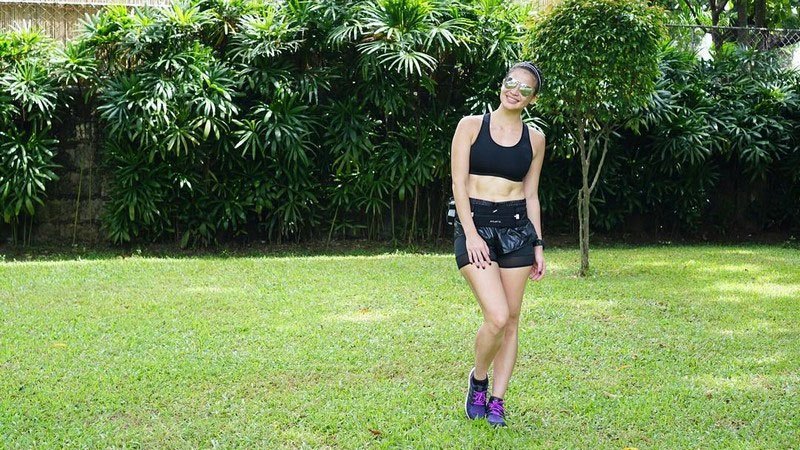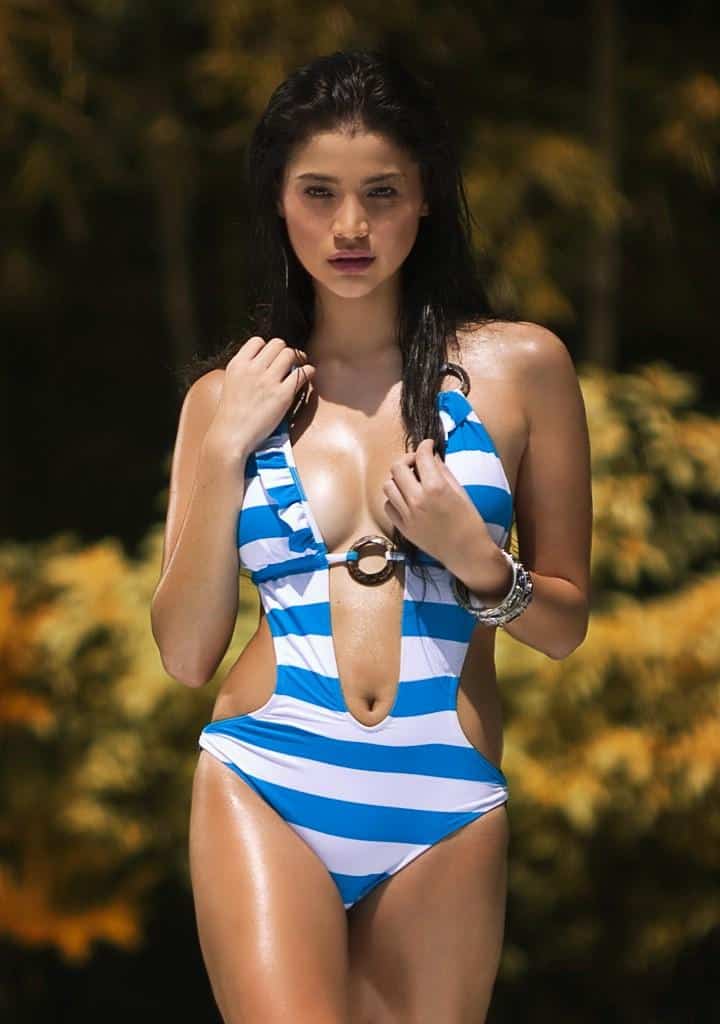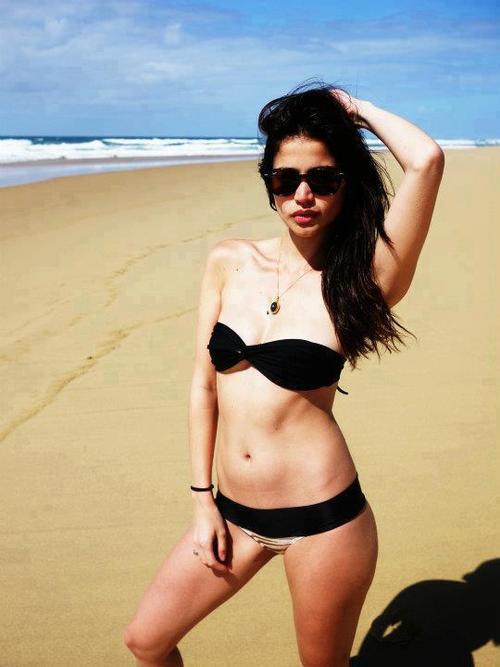 She was born in Australia, but her family moved to the Philippines, where this ravishing beauty was approached by a talent scout when she was only 12.
A month after the scout approached her, Anne was offered a chance to act, and she took it happily. This would be her breakthrough role of Princess Dahlia. Although this role was cute, she really took our breaths away with her later roles in A Secret Affair, No Other Woman, and Baler.
Her big eyes and full lips, in combination with an amazing cleavage and shapely legs, are what most men can only dream of.

---
Arci Muñoz
Actress, Singer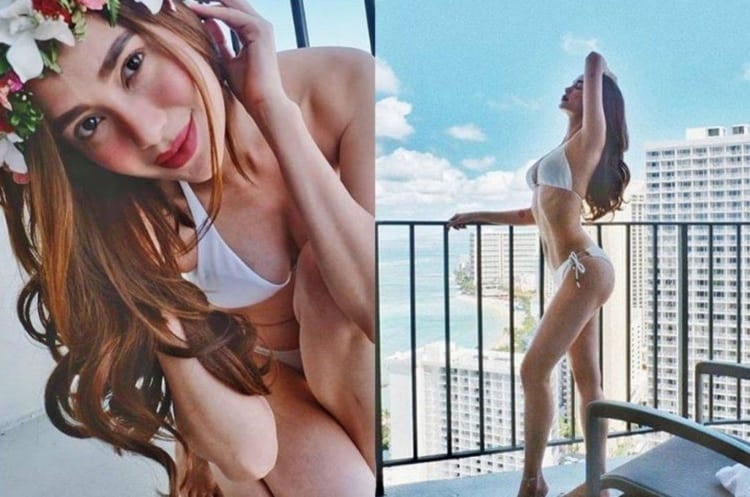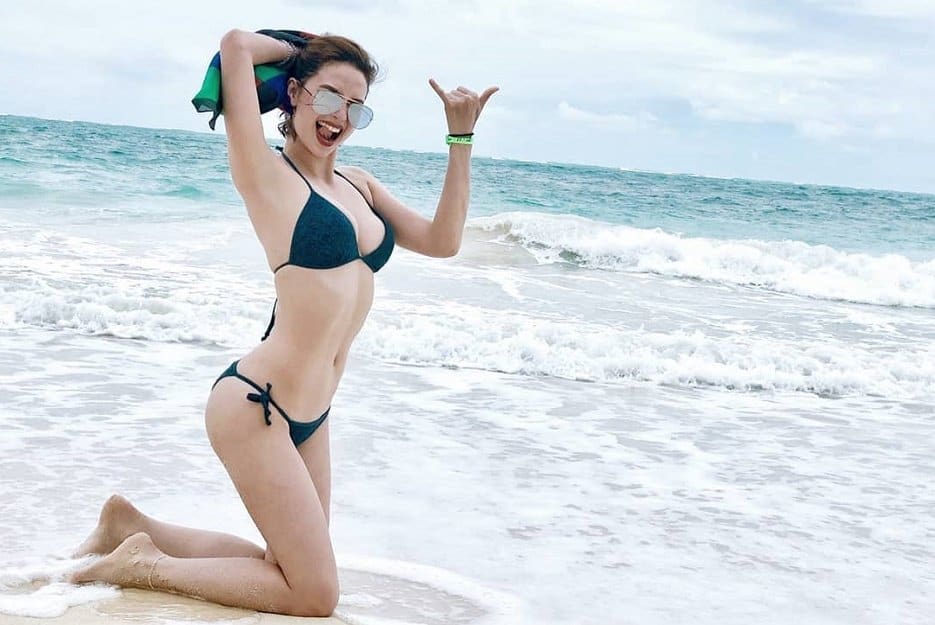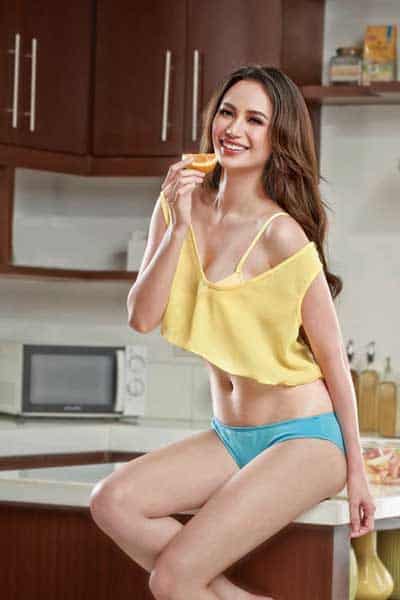 This Filipina beauty made herself known way back in 2005 when she joined the famous talent show StarStruck. She used that popularity to appear in several other television shows by TV5 and GMA. A few years later, her outstanding beauty gave her a chance to represent the Philippines in the Asia Supermodel Competition.
Nowadays, she is famous for appearing in the incredibly popular rom-com Since I Found You as the leading role of the show.
She also performs as the vocalist of a rock band Philia.
With her musical talent and a beach body most women can only wish they had, Arci is sure to rock your world.
---
Megan Young
Actress, Model, TV Host, Beauty Queen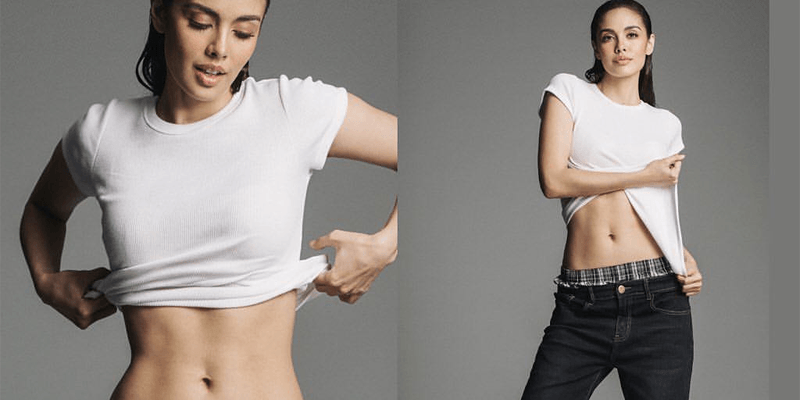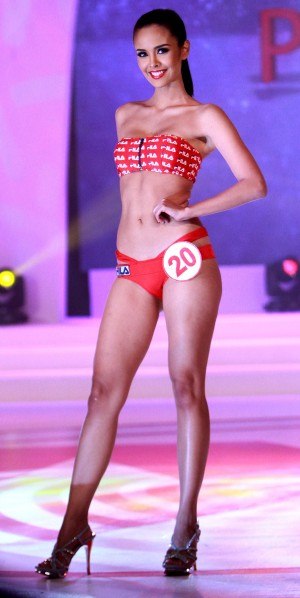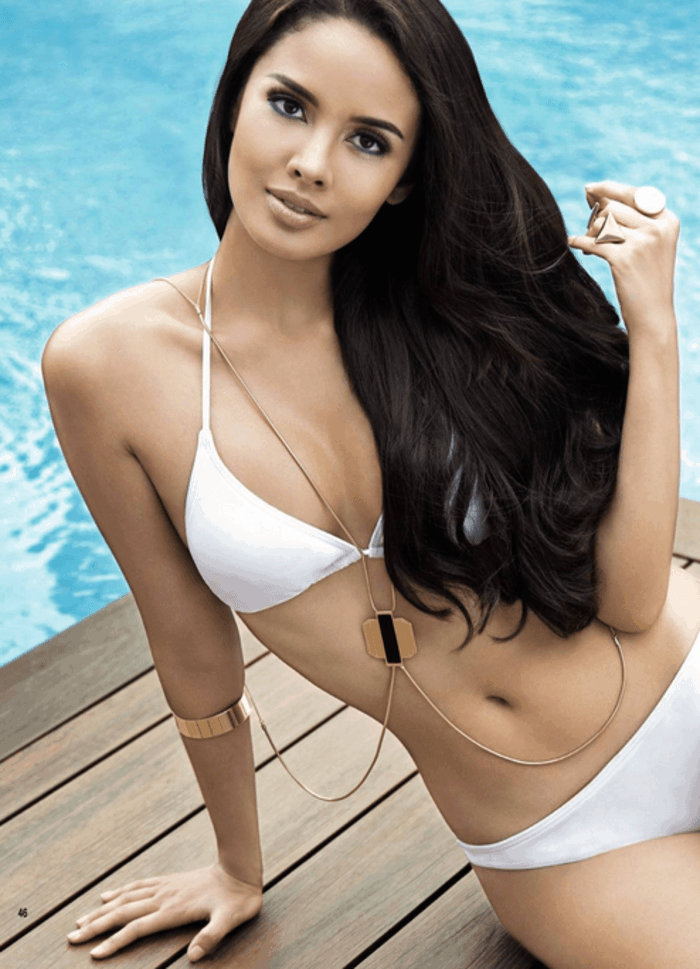 Megan Young is proof that the best things come from two separate worlds. She was born to a Filipina mother and an American father. Although her family moved frequently, this astounding beauty knew that she wanted to be in the movie business, and she even studied filmmaking at Dela Salle-College of Saint Benilde.
But even though her movie career is incredibly impressive, thanks to movies such as White House, Alyas Robin Hood, and others, her claim to fame comes from the fact that she was the first Filipina to win Miss World.
Thanks to her slim waist, beautiful curves, and a gorgeous face, this exotic beauty is a certified showstopper.
---
Bangs Garcia
Actress, Painter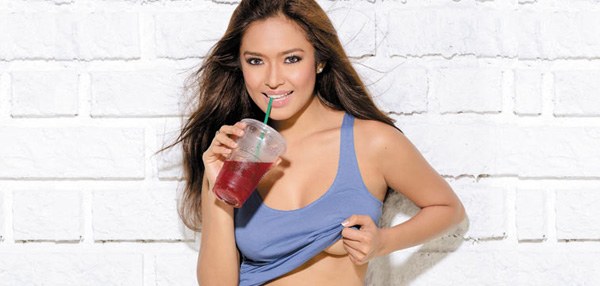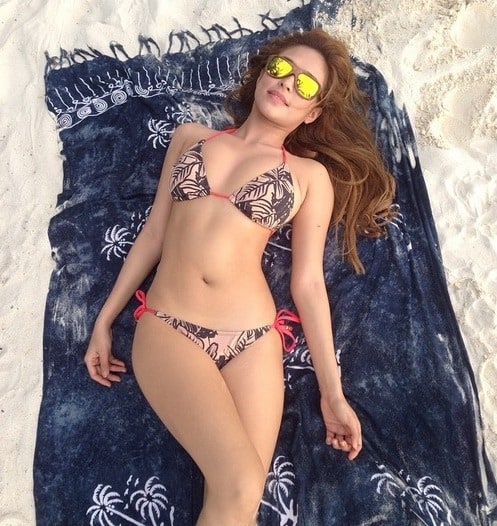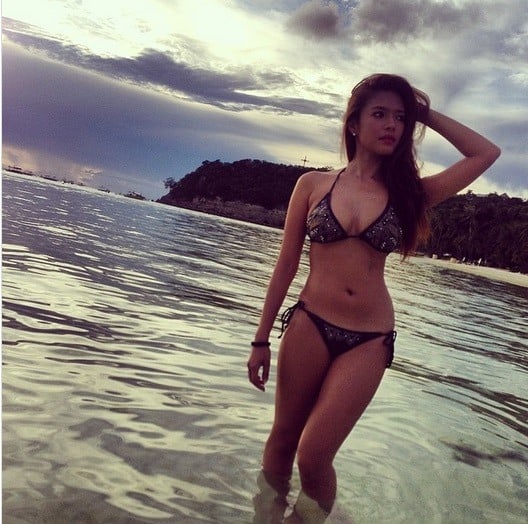 Bangs Garcia (birth name — Valerie Garcia) was born in Davao City. From an early age, it was apparent that she would be a star. In 2005, she won Campus Idols and started building her career. She quickly became popular, as she took on jobs that included hosting a teen show, or participating in a model search.
But her real claim to fame happened a bit later, when, in May 2006, Garcia got the role in a popular sitcom Let's Go. In that sitcom, she played Bangs, a hard-core girl that just dominated any room she was in.
The nickname from the show stuck, and for well over a decade now, Valerie Garcia has been famous only as Bangs.
With her luscious hair and an incredible body, Bangs Garcia can make any man turn twice when they see her.
---
Maxene Magalona
Actress, Model, Host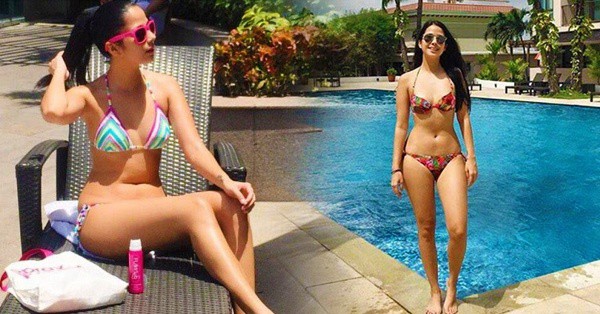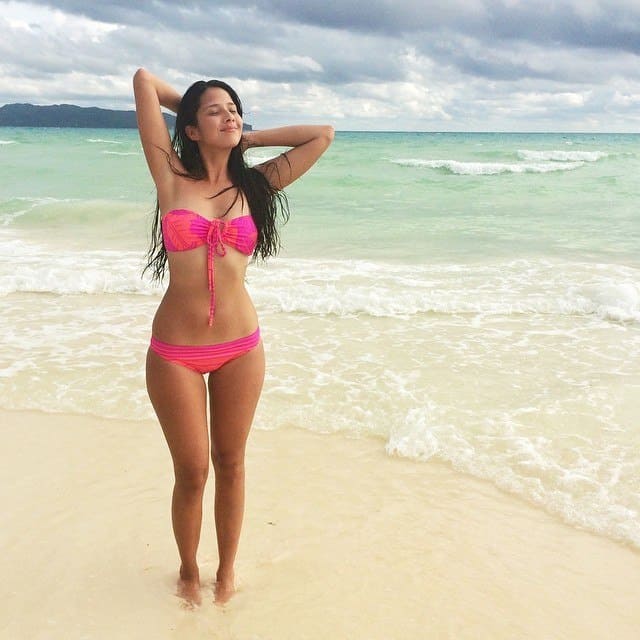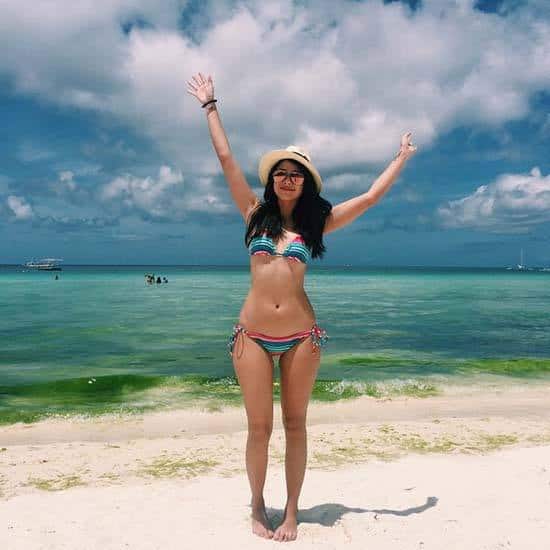 Maxene Magalona comes from a family of successful celebrities. Her father was a famous Filipino rapper, and her grandparents are some of the most beloved Filipino actors to have ever lived.
In March of 2010, she graduated from the Ateneo de Manila University, where she had earned a bachelor's degree in social sciences.
When it comes to her career as an actress, Magalona started out as a child in a kid show "Ang TV." And when she was only fifteen, she transferred over to GMA Network to further her career goals.
Nowadays, Maxene Magalona is getting lead roles in TV shows and is highly sought after for her talents.
A single look at one of her jaw-dropping pictures will show you exactly why she is one of the hottest women of the Philippines.
---
Catriona Gray
Visual Artist, Stage Actress, Host, Model, Singer, Miss Universe 2018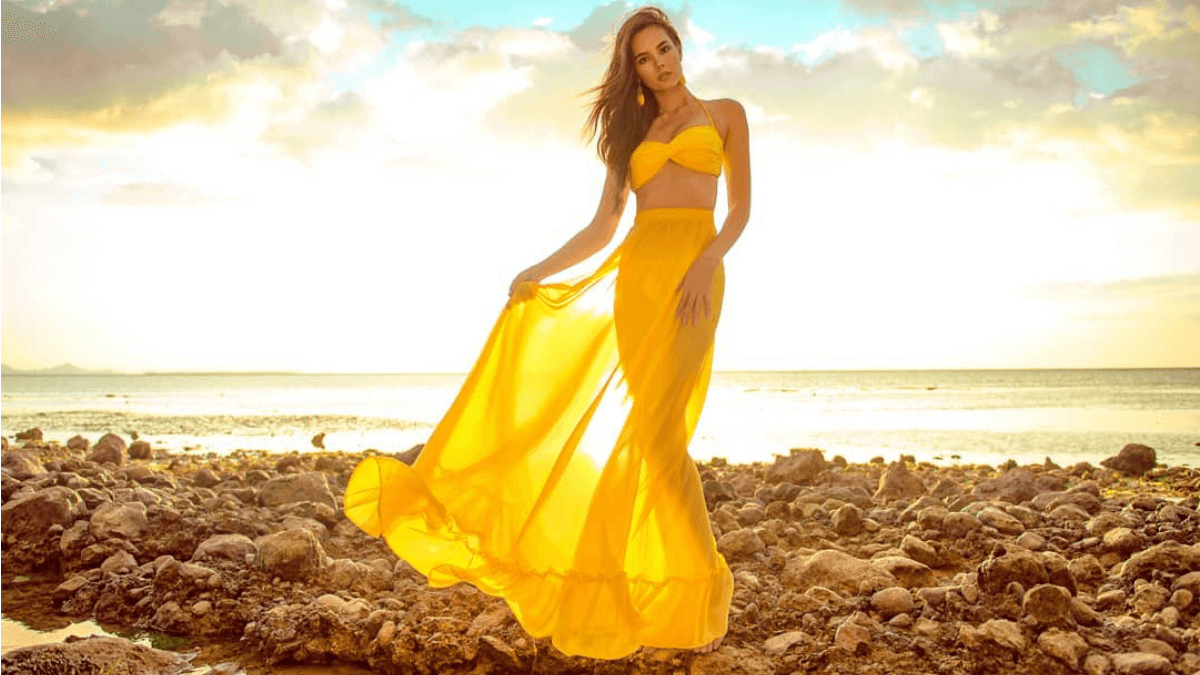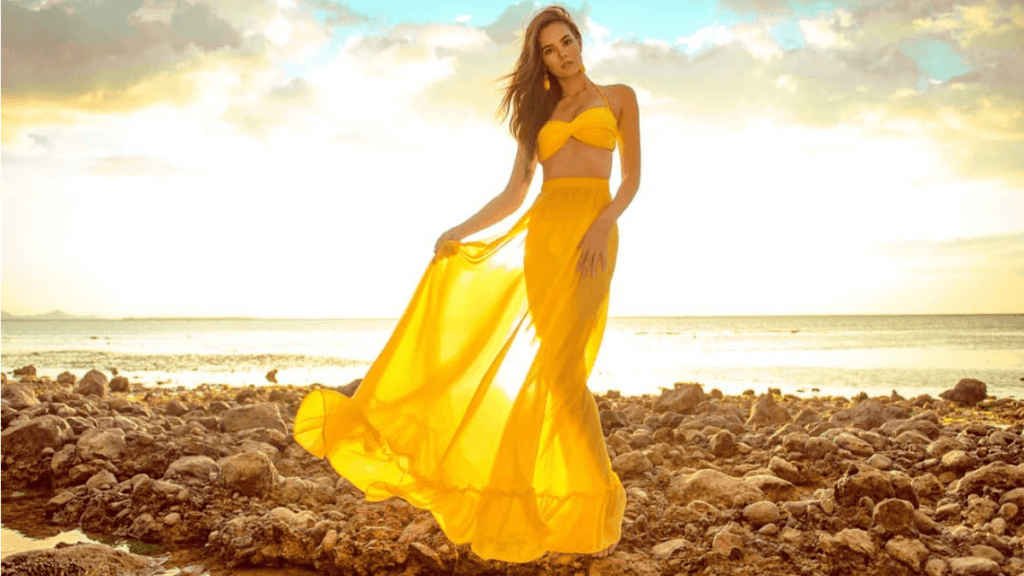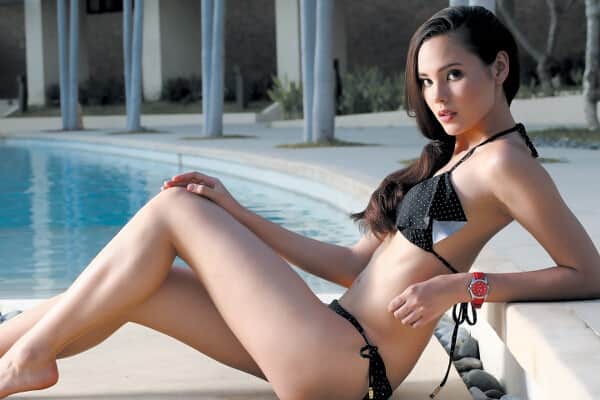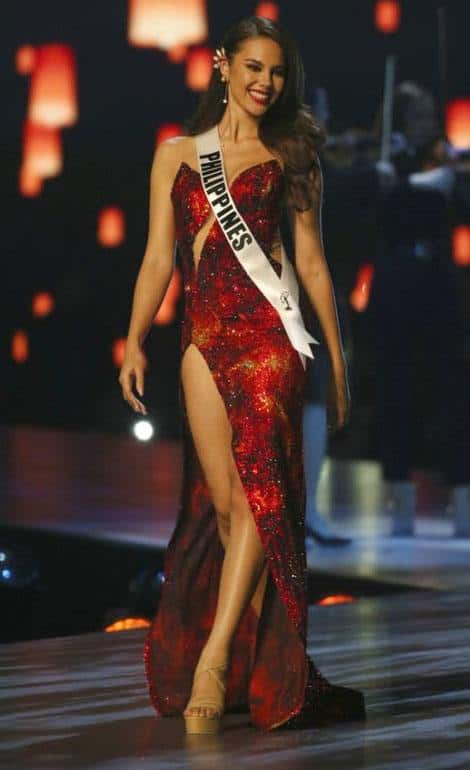 Born to a Filipino mother and an Australian-Scottish father, Gray is one of the most beautiful women in the world. And people around her knew that from a very young age.
In fact, she stepped into the world of pageantry way back in 1999, when she won her first title at only five years of age.
She got a master's certificate from Berklee College of Music and is a black belt holder in Choi Kwang-Do. The crown jewel of her career lies in the fact that she became the fourth Filipina ever to take the crown of Miss Universe.
With a beautiful face, mind-blowing body, and an incredible voice, Gray is definitely one to look out for.