Service
AsianDate has some of the hottest Asian mail order brides you will find anywhere online. In fact, if you are dreaming of dating hot Chinese models it is probably the best place on the internet to begin your quest.
The site is well laid out, easy to use, and if you look closely it is easy to see that the site is part of the Anastasia family of websites. In fact, AsianDate is built off of exactly the same template as Amolatina (That's Anastasias Latin site).
In the interest of full disclosure you should know that there is a small group of people on the internet who charge that Anastasia is a scam.
However, you should ask yourself whether, if some blogger on the internet has all of this information proving that Anastasia is literally a criminal enterprise then why hasn't the FBI or the state of Maine, where Anastasia is based, stepped in and arrested everyone involved?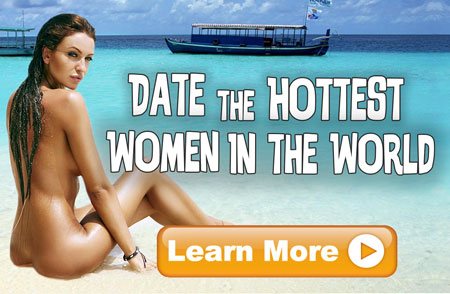 Will they try to get you to spend more money than you thought you were going to spend? Absolutely!
But that does not mean that AsianDate is a scam? They actually explain all of their policies in the fine print and one of the main points of this review is to explain the fine print, so you can find the girl of your dreams without busting your budget.
Read the fine print!
Of course, the good side of AsianDate being a part of the Anastasia Family of sites is that it will have the absolute hottest Asian mail order brides anywhere on the web.
There are a lot of beautiful Asian ladies on the site now, but you should check back regularly to AsianDate because they make it their business to find super hot Chinese models, beautiful Filipina girls, and sexy Thai brides.
AsianDate is owned by Anastasia International, and as with all the sites in the Anastasia family communications flow exclusively through their site and all personal data and contact information is deleted from your emails.
Cost
AsianDate, like all of the Anastasia Family of sites, is essentially selling credits that are used to send and open emails.
ANY International dating agency that operates on a credit system is generally more expensive than agencies that sell address or membership to a web site – because it cost a credit to send an email and another credit to open a reply.
So a long term relationship can get expensive in a hurry.
Try to keep that in mind as you begin the process. One huge advantage is that AsianDate does translate the letters for free.
That's great because your Han Chinese is probably a little rusty, however, the trade-off is that they will remove any personal contact information such as email addresses or phone numbers.
Not being allowed to contact a woman outside of the approved channel is a real irritant to a lot of guys, so you should know it going in.
However, there are some advantages to the system; first, and this is huge, you can contact a woman you are interested in for the minimum purchase of just $15.99.
This gives you enough credits to send her a letter and to read her reply and it means that you are not in for, perhaps a hundred bucks that you might have to pay at some sites. If she seems interesting you can always buy more credits.
The strength of taking this approach is that you resist the urge to contact ladies that you are not really fired up about, and, in fact, if you are really worried about budgeting you should carefully evaluate every single letter that you send.
Be tough!
If you are not REALLY interested in women with children do not send an email to that hot Chinese mom. That will really help you keep your spending under control.
However, once you contact a woman you are really interested in you can buy more credits at a much better per-letter rate.
You can see that the cost falls significantly.
Credits Cost:
1000 $399.00 or .40 each
500 $249.00 or .50 each
320 $185.00 or .58 each
160 $96.00 or .60 each
80 $56.00 or .70 each
40 $30.00 or .75 each
20 $15.99 or .80 each
AsianDate charges 10 credits to send and 10 credits to read an email, and they also charge 10 credits for every video you watch.
The videos are really where they are making their mark up, because even if you buy 1000 credits that works out to $4.00 a video, so if you're worried about your budget keep that well in mind.
Heck, even if you buy 80 credits that makes the videos about the same price as a movie ticket. Of course, you probably can't date Zhang Ziyi or Liu Yifei.
Dude, if you can date those women, then what in the world are you doing on this site?
So, pay attention to the cost per credit and it is probably best to keep a running total of exactly what each email or video is costing you in actual dollars. Keep a notebook beside your computer and simply write your cost down.
That will really help you control your spending.
Letters of Introduction
Yes, AsianDate, like Amolatina and Anastasia, sends out "letters of introduction". This is probably the single biggest problem that most critics have with these sites.
The way that it works is that – when a woman joins AsianDate, she writes a letter of introduction that sounds sort of like it was written with a specific guy in mind.
The Asian woman then selects the sort of men she is most interested in and the agency sends it to every man that matches her criteria.
That's why when you sign up for AsianDate you will get scores of letters from stunning young ladies.
If you answer every e-mail that you receive you will spend a ton of money, so what you might want to do is simply ignore any emails from any woman that you did not contact first.
You can also FAVORITE the women that you find most attractive. Those women will see that you have made them one of your favorites. Then they can look up your profile and decide if really they want to send you a message.
That way you will know that the girl is still active on the site and that she is specifically interested in your profile.
Security
Anastasia is based in Bangor, Maine, but AsianDate, like Amolatina, is based in Cyprus. I really hate that, because I can just drive up to Maine and have a talk to someone if I really want to.
However, Cyprus is in the European Union, but you can still sue them if you really need to, and they do use a secure server.
Final Analysis
If you are looking for a hot-hot Asian mail order bride, AsianDate is a great site, because they probably have as many super hot Asian ladies as any site you will find on the internet. Furthermore, if you pay attention to the details you can control your spending and stay within your budget.
And if you spend more than you meant to, don't go saying that AsianDate is a scam, because you didn't have the self-control to resist watching videos of super hot Filipina girls.
Also, you might want to read our AnastasiaDate Review, because AsianDate is obviously trying to mirror Anastasia's Eastern European success in Asia.
AsianDate Review
Hotness Factor

User Interface

Number of Profiles

Quality of Profiles

Security

Cost
Summary
AsianDate is a great Asian dating site. It has literally thousands of the most beautiful women you have ever seen from China, India, Vietnam, and the rest of Asia. Asiandate is owned by the same people who own Anastasiadate, so the site is slick and easy to use.
Pros
They have a lot of Hot Asian Ladies!
They clearly offer real value for the money. The translation service alone is valuable for most guys.
They are an American company headquartered in the EU.
Cons
AsianDate does a very poor job of explaining their terms.
They don't claim any of the profiles as confirmed.