Costa Rica is well-known as being a place of spectacularly, even impossibly, gorgeous women. Men travel to Costa Rica from all over the world for a chance to meet one of these exotic beauties. Costa Ricans may possibly be the sexiest women on the planet but in most cases they are far more than just a pretty face.
Often you will find that gorgeous Costa Rican girls are also with multiple talents and well educated with degrees from the country's prestigious universities. Here we take a look at 20 of the hottest Costa Rican ladies imaginable. It's not an easy list to compile as there are just so many but we did the best that we could! We certainly had fun researching!
Here is our gallery of hot Costa Rican women who actually want to date and marry foreign men. Some of them are just as hot as the celebrities we discuss here. And the good news is that Cost Rica is allowing Americans to visit despite Covid-19.
Just yell, "Hallelujah!"
If you get serious about visiting check out our Visitors Guide to San Jose, the country's largest city. It is a great city to visit, and, don't forget A Foreign Affair makes it easy for you to actually meet hot women in Costa Rica. They have an office in San Jose and also offer romance tours of the country.
If you don't know what a romance tour is check out our Guide to Romance Tours. It just might change your life.
For such a small country there are a lot of beautiful women. Here is our list of the twenty hottest Costa Rican women.
Nazareth Cascante
Model, Miss Costa Rica 2012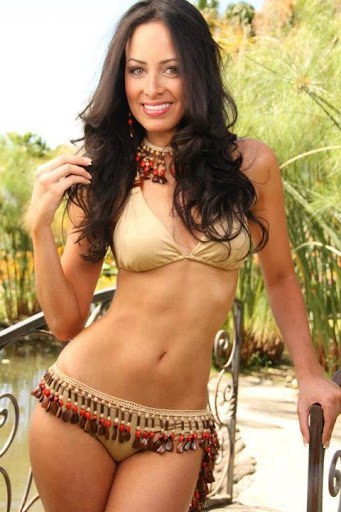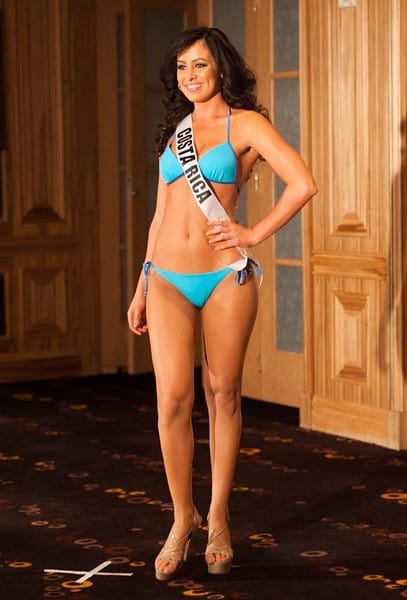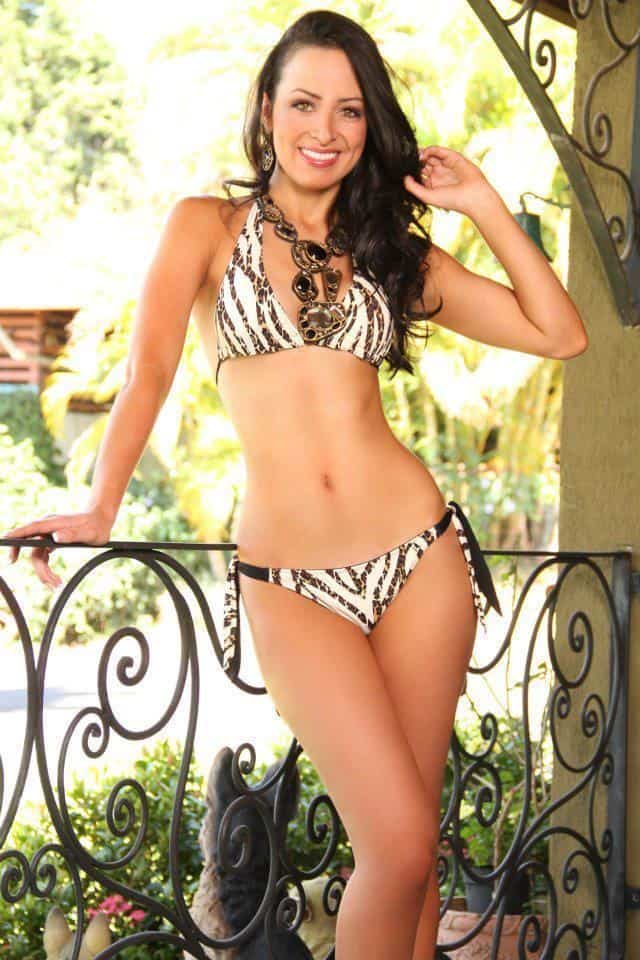 This one sounds too good to be true, but we assure you it's as real as can be! Nazareth is the most beautiful girl in all of Costa Rica. But don't just take our word for it…in 2012, she was crowned Miss Costa Rica, so it's official! She also won Miss Costa Rica Teen 2008 and Miss Teen International 2009!
As if being a beauty queen wasn't enough, Nazareth is super smart too. She's humble so despite her fame in the country, she chose to not put too much emphasis on the media and not fight for lucrative model contracts. Instead, she focused on her education and studies Pharmaceutical Science at the El Tambor University in Alajuela.
The adorable and intelligent girl doesn't have an account on Instagram but uses Twitter to check what is happening in social media. Nazareth is as good as a catch as it can get, right? Beautiful, intelligent, humble, famous, driven and hot!
What more could you want?
Jessica Perez
Supermodel, Fintech CEO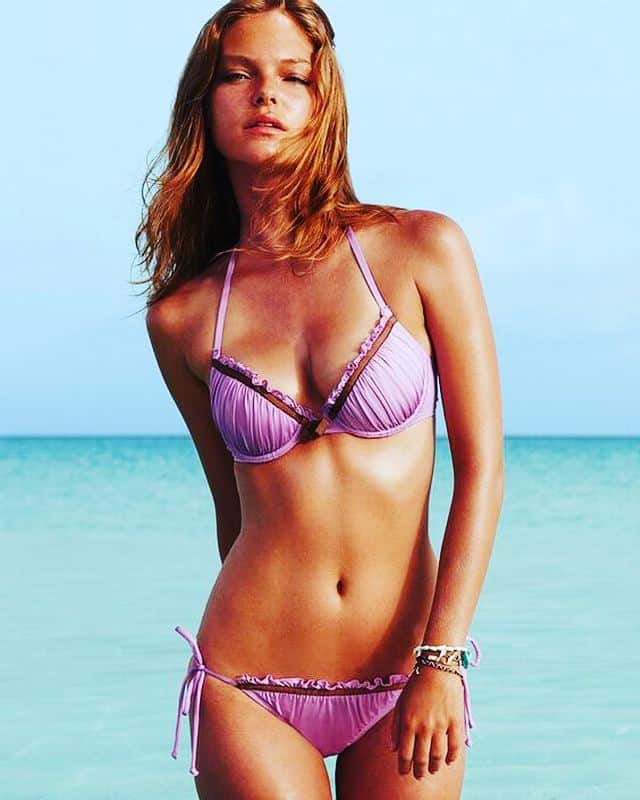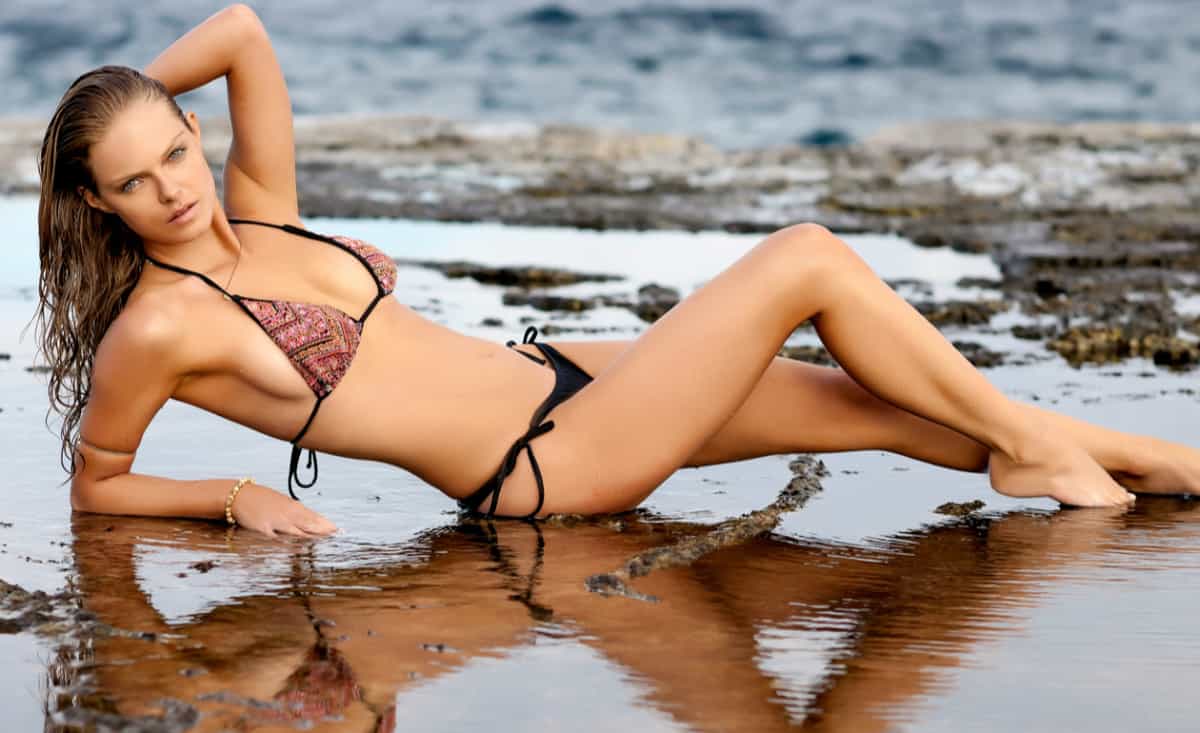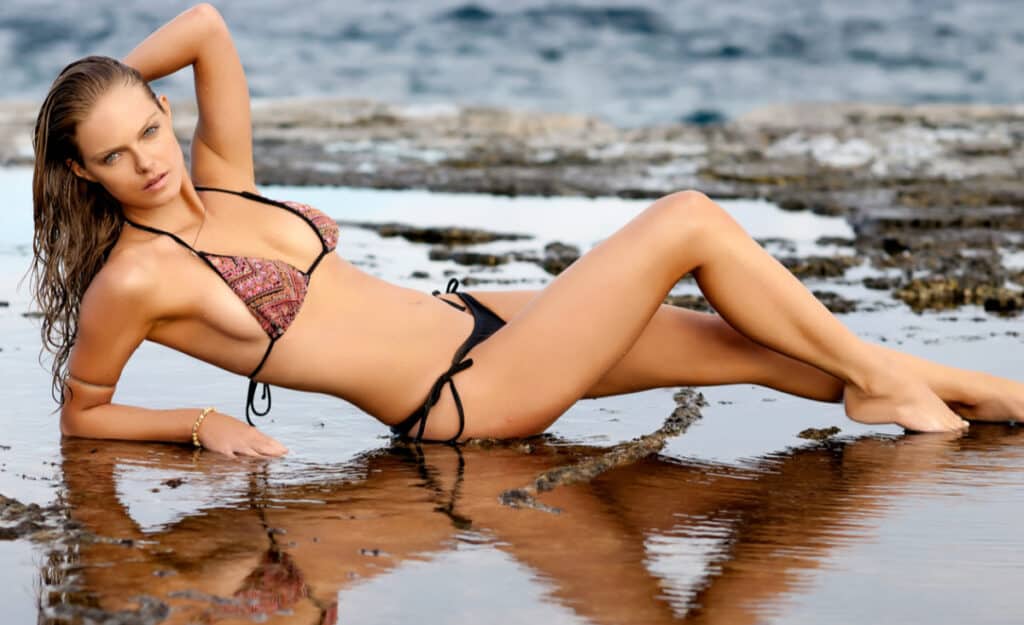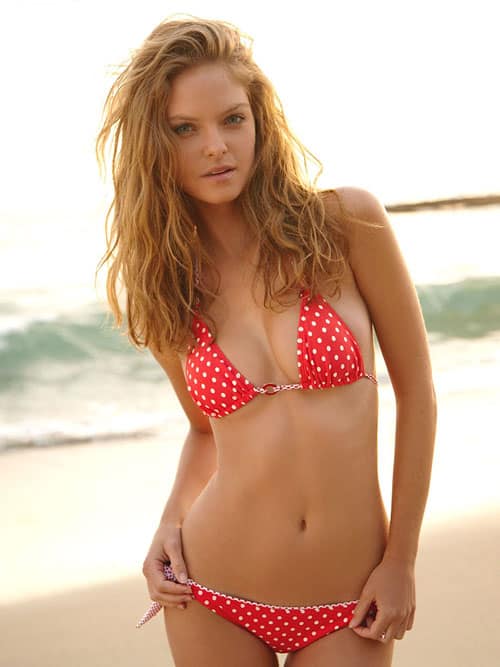 Jessica Perez is one of the most interesting personalities among the many sexy women of Costa Rica. And not to mention one of the most beautiful – some say the MOST beautiful of all. Jessica is a supermodel and has modeled for Victoria Secret and is a regular swimsuit model for Sports Illustrated – the two most famous accolades bestowed upon the rarest beauties on the planet.
She also regularly appears in the world's top fashion magazines such as Glamour, Elle, Nylon and Marie Claire. This is the kind of girl that teenage boys all over the world put a poster of above their bed. And we can't blame them! Costa Rican girls are often both super sexy and super intelligent and it's no different with Ms. Perez.
She's a famous businesswoman too, and became a successful FinTech CEO, well known for creating a popular time management app. So if you ever get a date with her, you better be punctual! Her beauty and talents not only helped her to become famous and successful but aimed to help others on the way to success.
Veronica Gonzalez
Beauty Queen, Model, TV Personality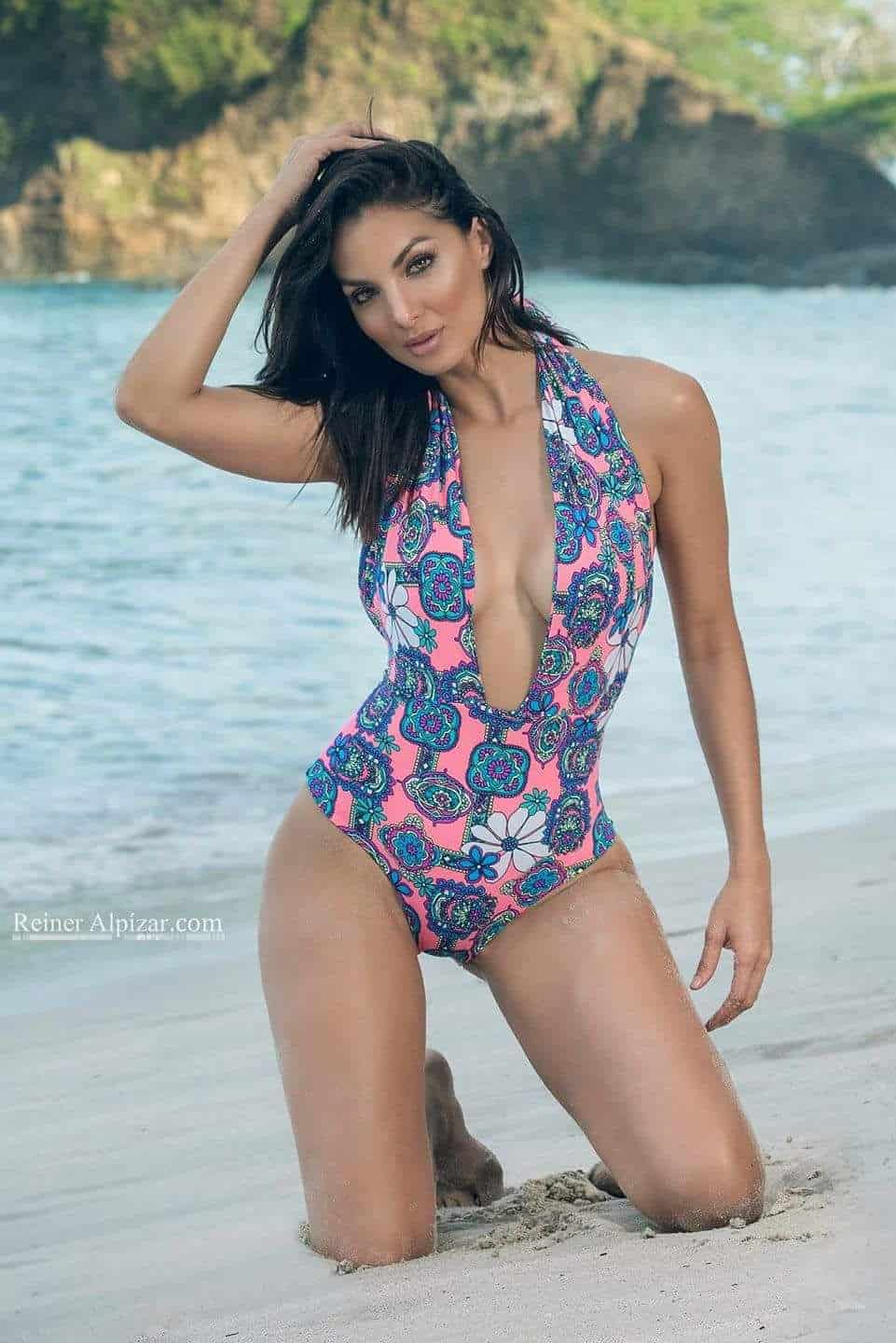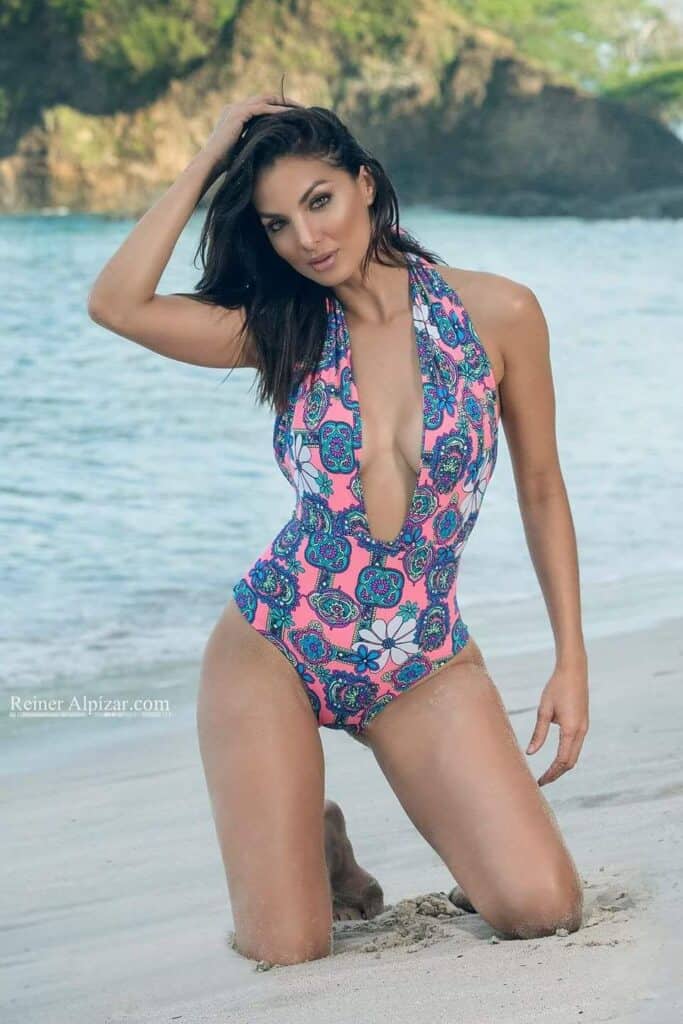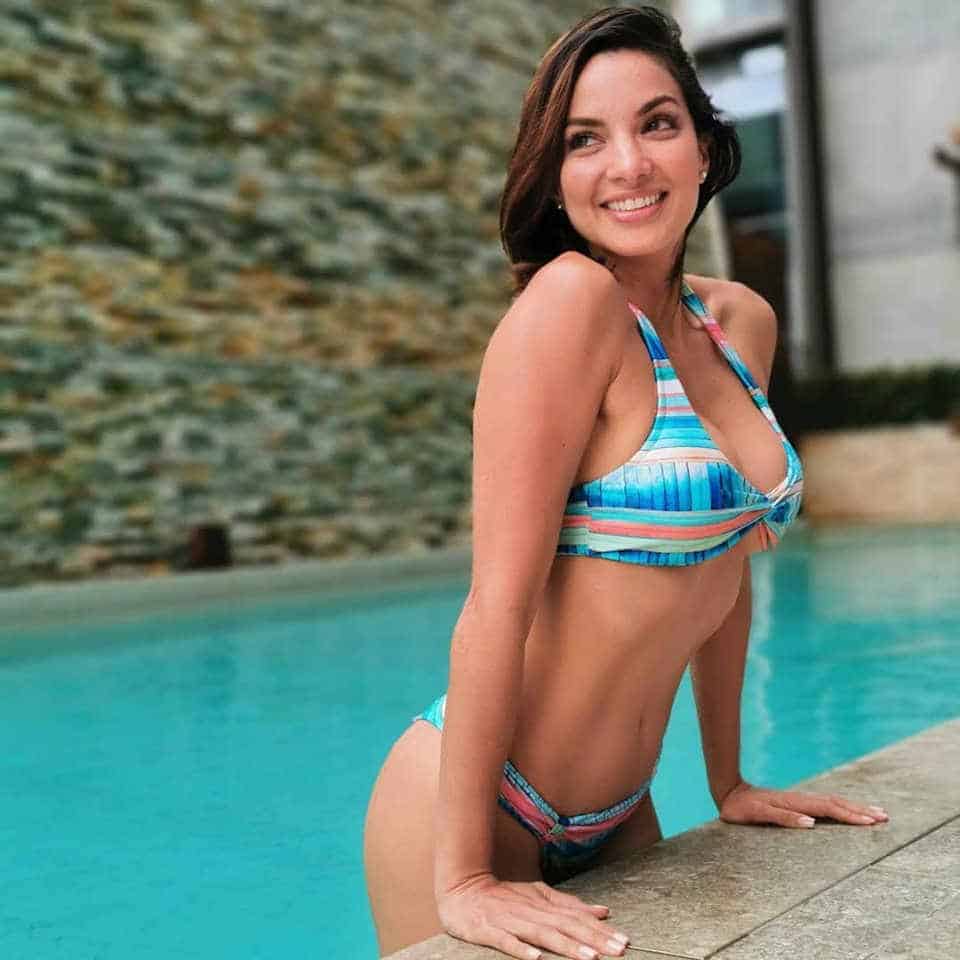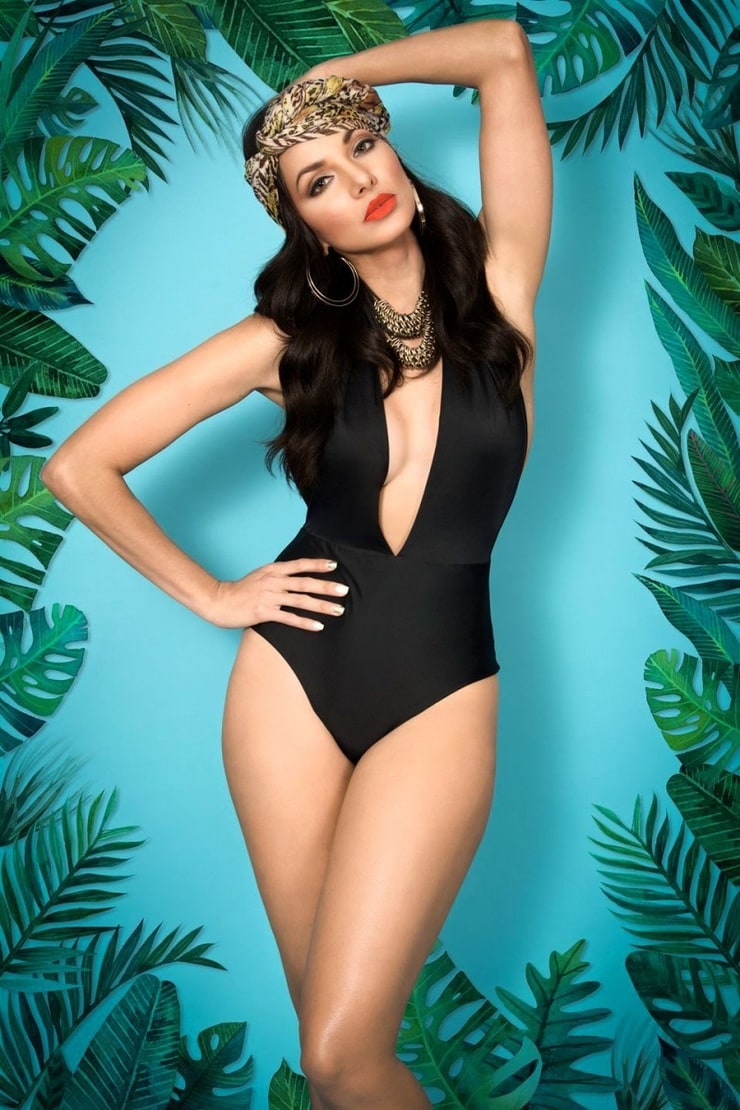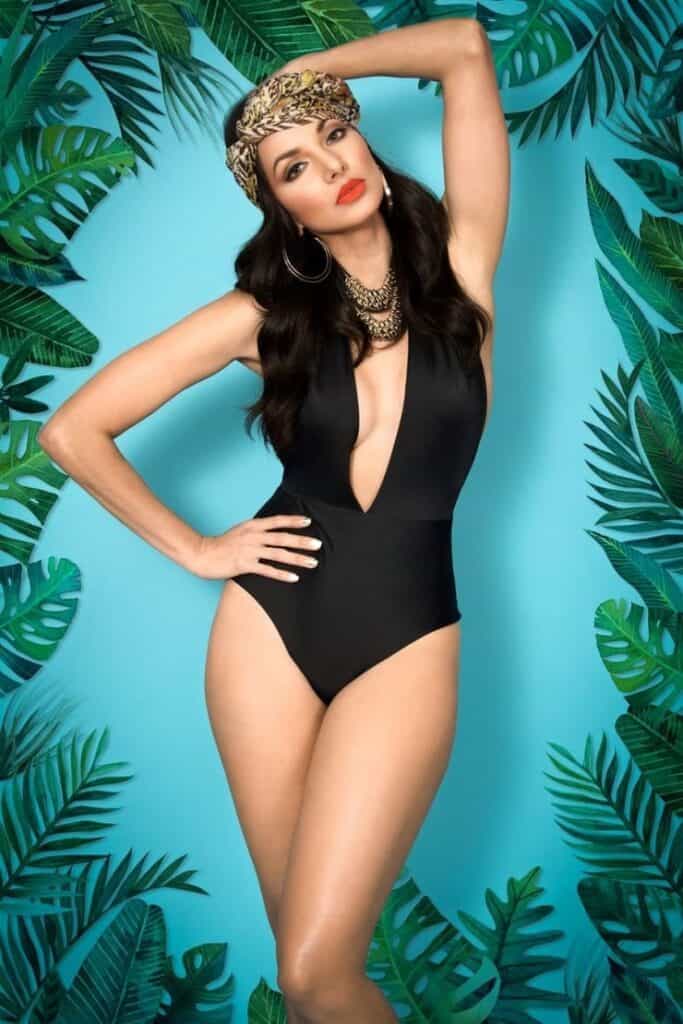 Veronica is famous in Costa Rica, as one of the country's most beautiful women. She's a celebrated Costa Rican model, and has worked with some of the biggest brands in the world. Veronica's illustrious career started when she won a local beauty contest in her native city.
She then one a regional beauty contest and after that competed in the national beauty contest of Costa Rica – but sadly didn't win the national title (does that mean there are women in Costa Rica that are MORE beautiful than Veronica!? Wow.) But, being ambitious and driven, that didn't stop this stunning beauty and she applied for the International Beauty Contest held in Canada.
There she won first place and was crowned Miss Latin International World. Did she stop there? No! In 2007 she was named Miss Costa Rica. Monica continues her busy career in modelling and also secured her place in the media spotlight by becoming a well-known TV hostess.
Karina Ramos
TV Host, Model, Miss Costa Rica 2014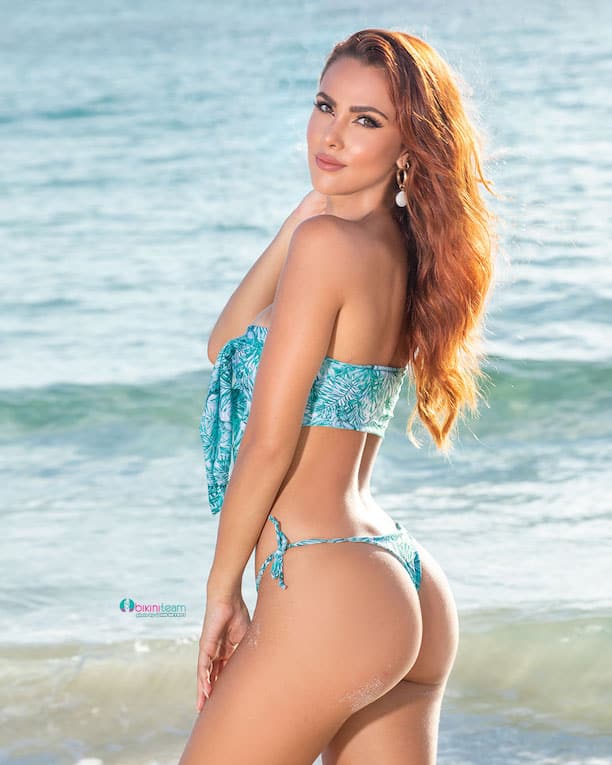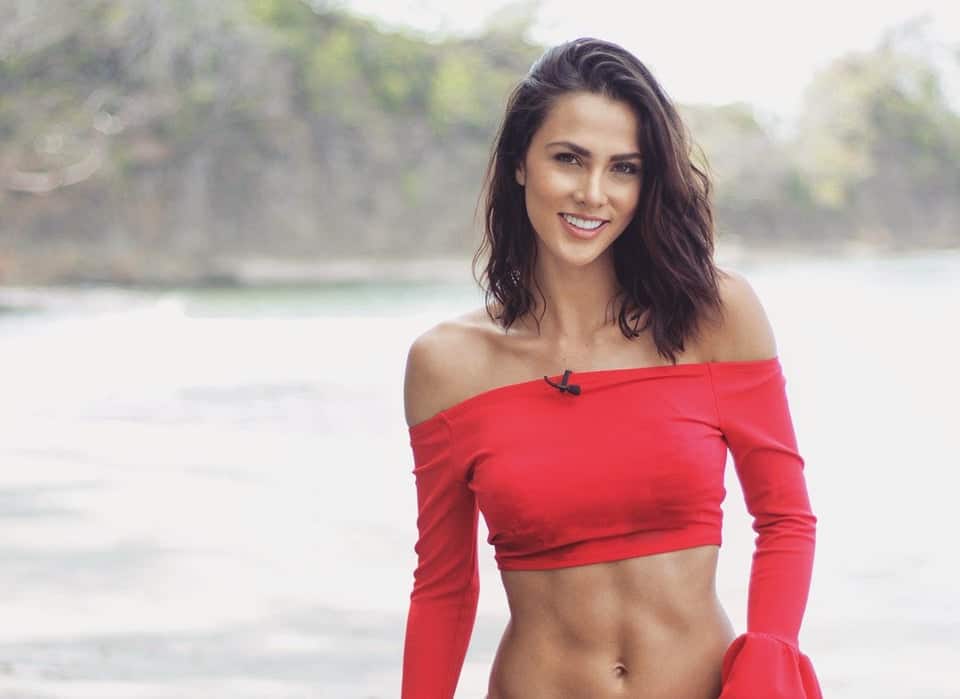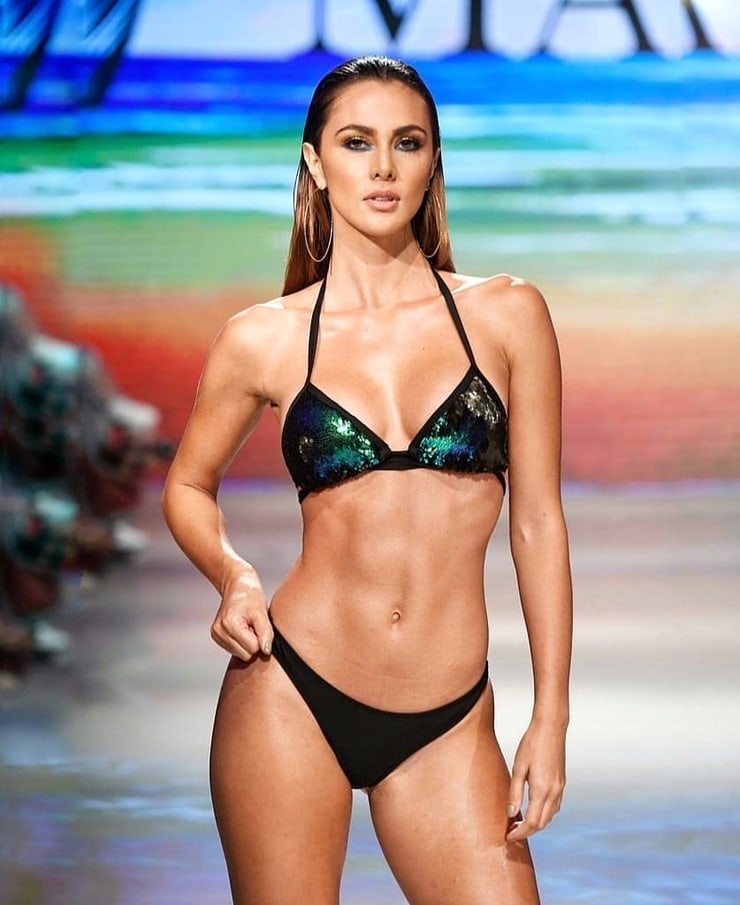 Karina is as sexy as it gets! She's a famous model, a TV host and a CEO! Karina has represented her country in over 7 beauty pageants, included Miss Universe. She was crowned Miss Costa Rica in 2014 and has been a finalist in many pageants including Miss International Supranational, International Peace Queen, and Miss Tourism Latino.
Since then her career has skyrocketed as an international model and she has appeared on the catwalks for some of the world's most famous fashion labels in New York Fashion Week. Los Angeles Fashion Week and Miami Swim Week.
She even owns her own modeling agency as the CEO of Imagination Agency. Karina studied Public Relations at the Latin University of Costa Rica. Not one for shying away from hard work, she even finds time to be a famous TV hostess, as well as creating her own fashion line – "Fireproof by Kary".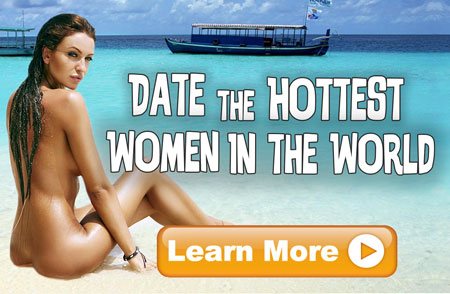 Bali Rodríguez
Model, Actress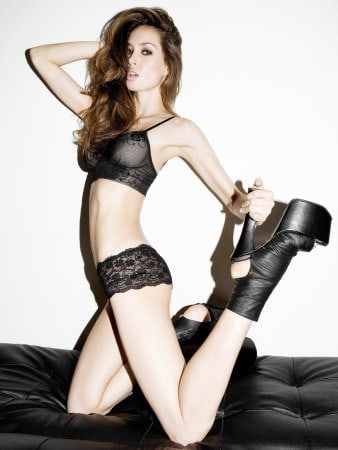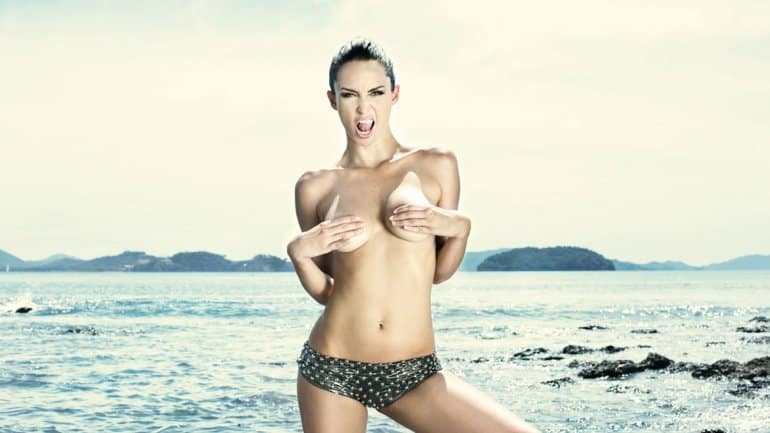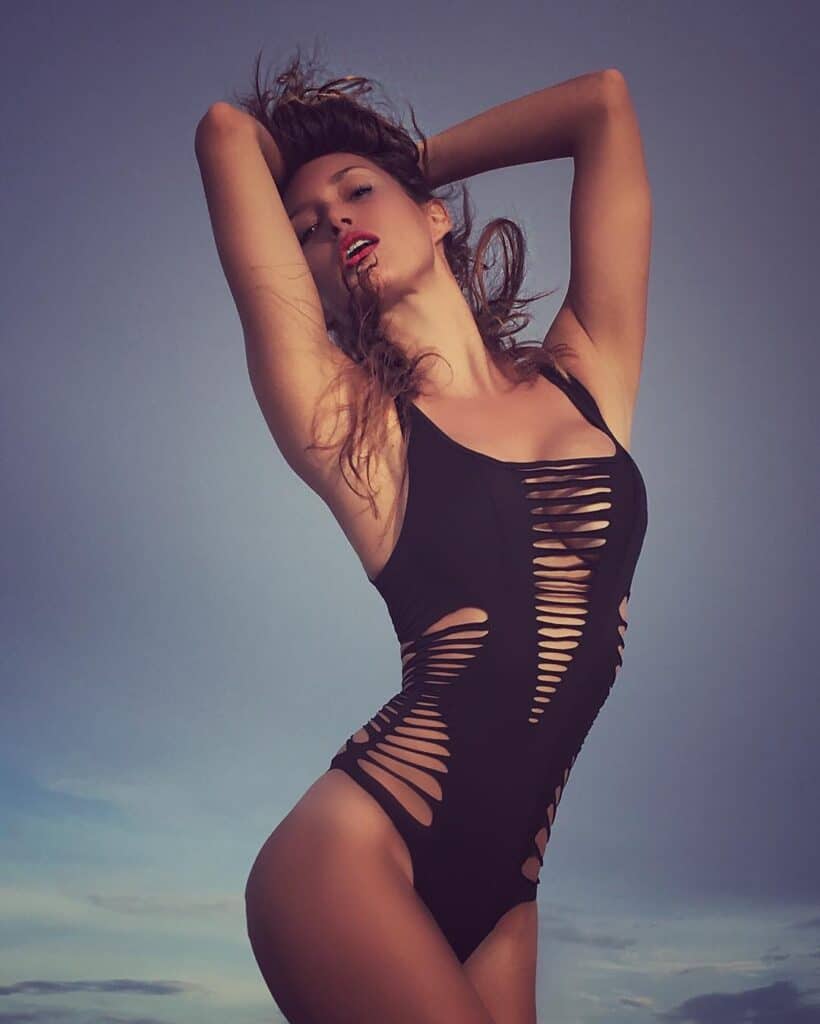 Bali is a model and an actress. Her mother was once crowned Miss Costa Rica and her father is a well-known Costa Rica businessman that owns the La Guacima racetrack. Bali started modeling at 17 years old and she quickly became known all over the word for her gorgeous looks.
She's worked with many famous brands including Pierre Cardin, Olay and Avon, making her a role model in the Costa Rican fashion scene and to many young Costa Rican girls. She's also an actress and starred in the Hollywood movie "AE Apocalypse Earth".
Bali also founded the first Costa Rican modeling agency, called Unique Model Management, and it's now known all over the world. Although she proudly calls Costa Rica home, Bali is constantly on the move and because of her heavy demand has lived in in Miami Beach, Milan, Greece, Hamburg, Düsseldorf, Munich, Barcelona, Dubai, Los Angeles, Tokyo and Singapore and New York!
Fátima Pinto
Singer/Songwriter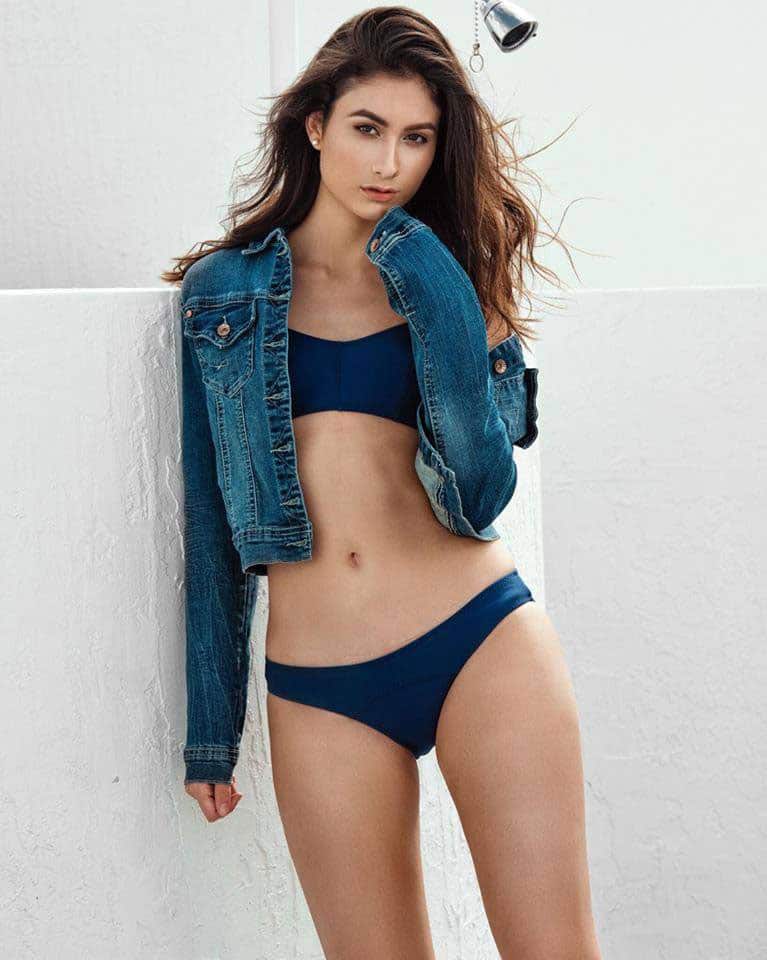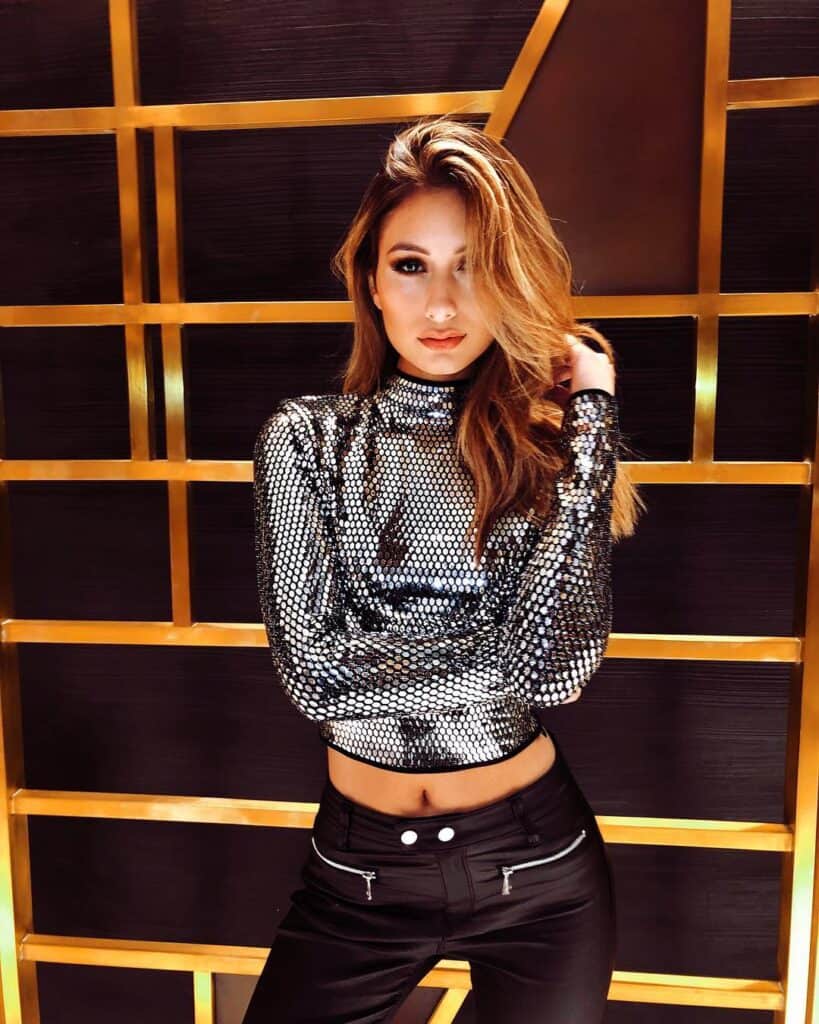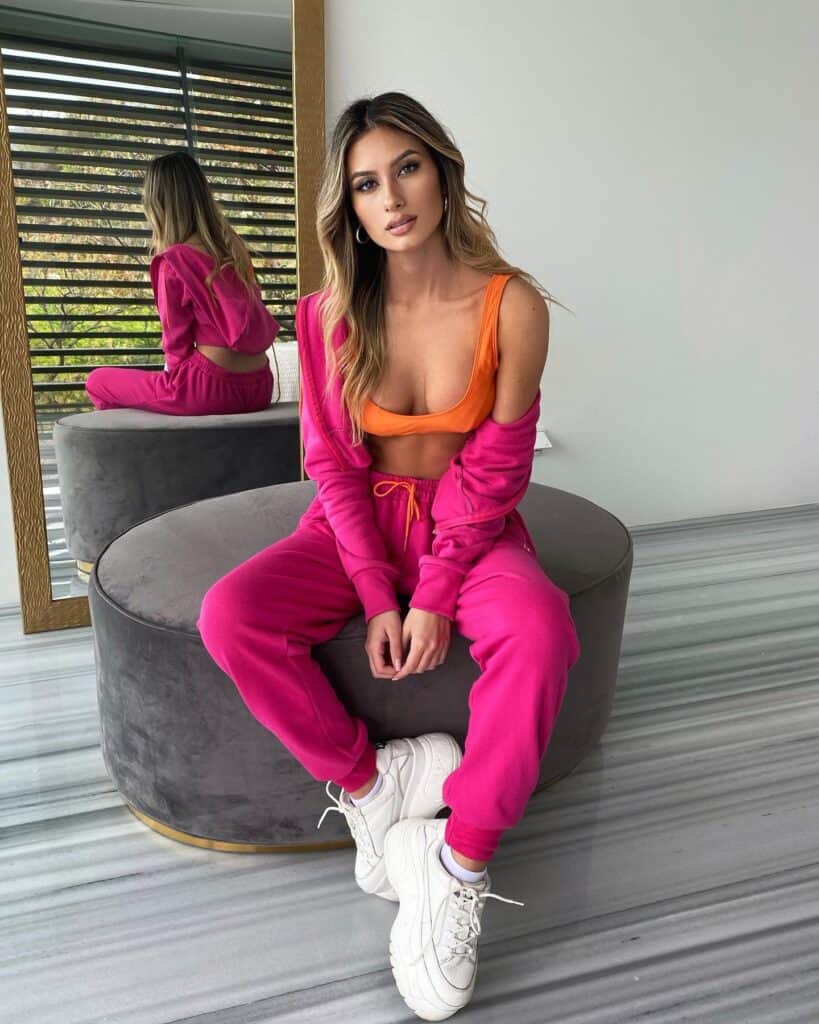 Notice how all these gorgeous Costa Rican women have many talents and multiple careers? Fátima is a young Costa Rican singer that's already made waves and is set for a promising music career. At the same time she is also a model and recently took part in the Mercedes Benz Fashion Week, Guanacaste.
She also attended the New York Fashion Week as an ambassador for a brand. Fátima burst onto the screen in 2017, when her debut single racked up millions of streams and she opened shows for many international superstars including Ariana Grande, Maluma and Ricky Martin. In addition or modeling and singing, the Costa Rican beauty also writes music for other artists.
She works regularly with Latin Grammy-winning producers Edgar Barrera and Yasmil Marrufo and has written songs for famous singers such as Shakira, Maluma, Jennifer Lopez, CNCO, Chino y Nacho, Becky G and Prince Royce! In addition, she is a well-known blogger with a large following as well as a fashion designer. Whew!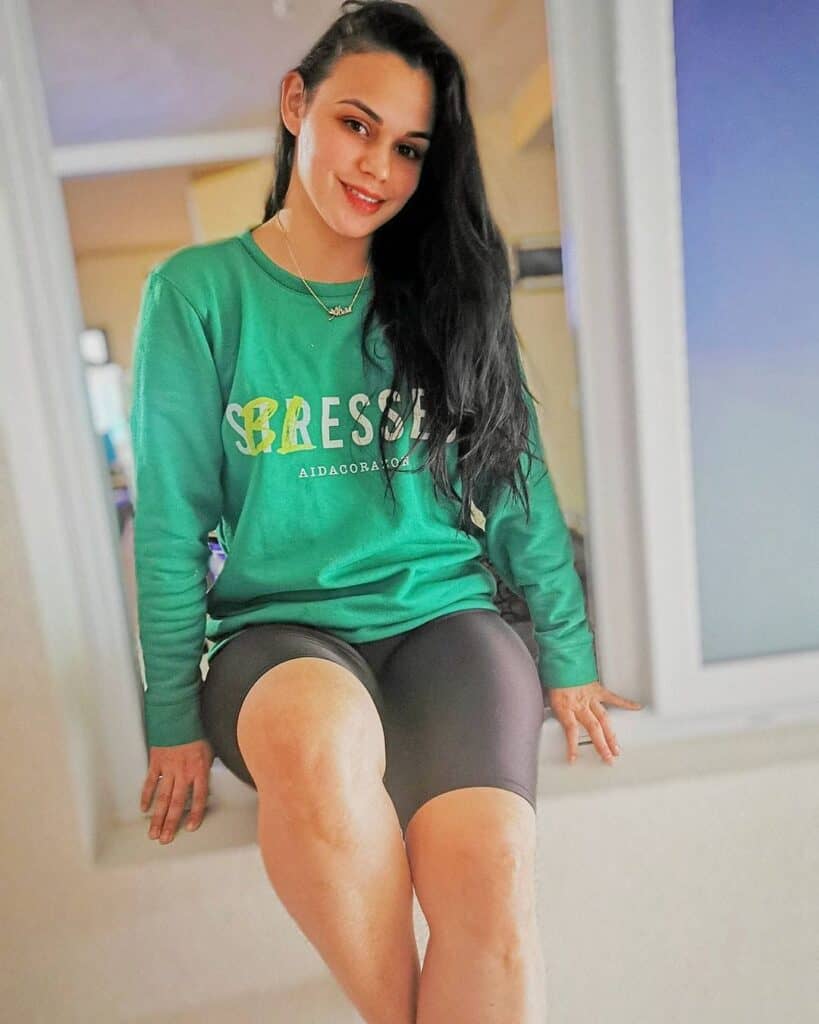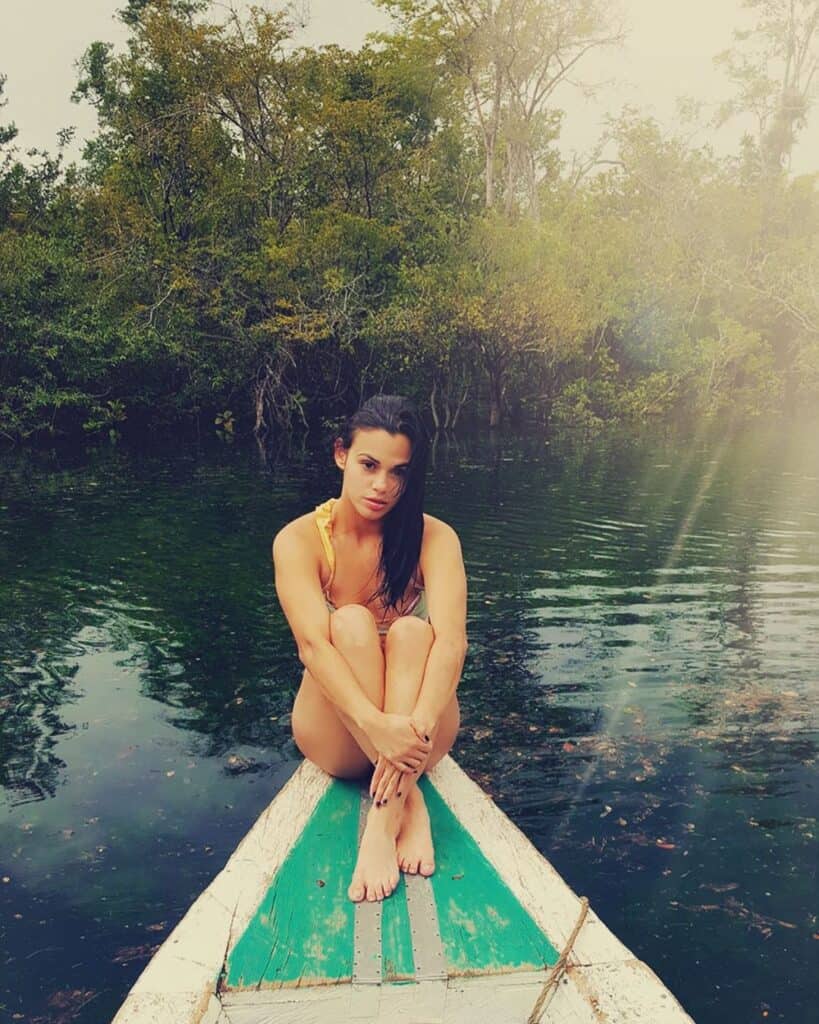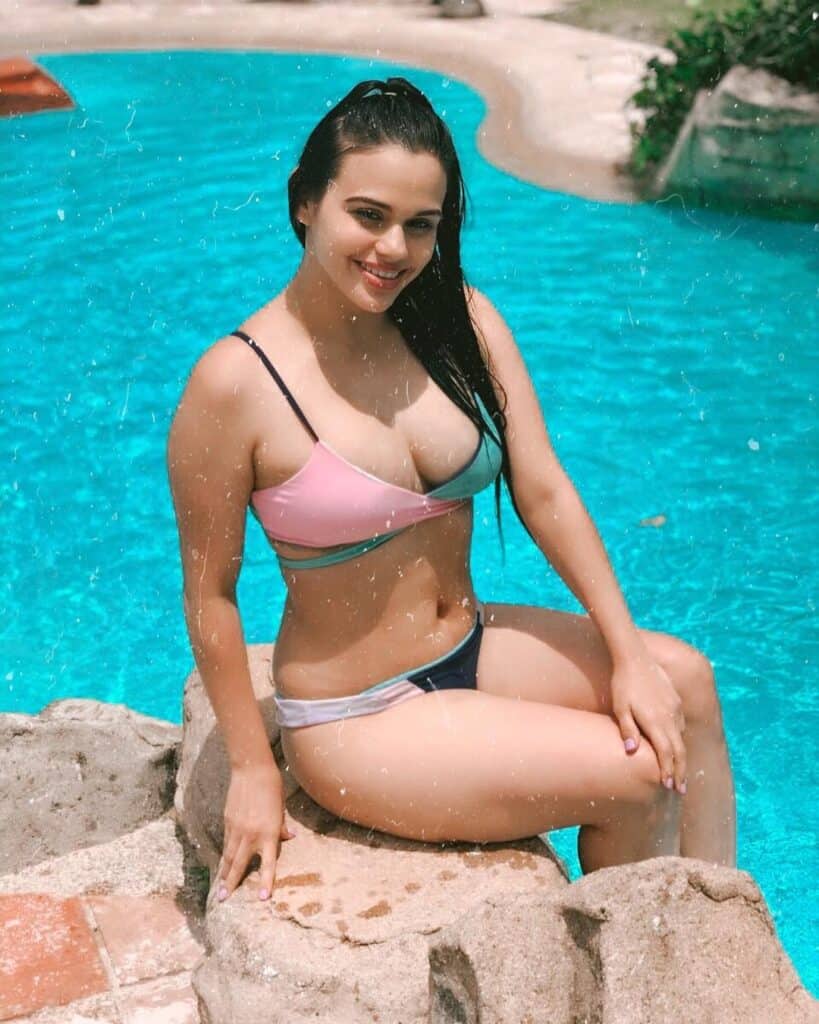 This Costa Rican model is regarded as one of the sexiest women in all of Costa Rica and it's not hard to see why! She rose to fame when she was chosen as Chica E for Latina America. Since then she has modeled for famous US swimwear labels that sponsor a gathering of many Latina models every year in Yucatan, Mexico (make a note of that!)
Pamela grew up with a privileged life, being the daughter of the country's best known dentist, who caters to the elite of Costa Rica's showbiz personalities. No wonder she has such a gorgeous smile!
Pamela is a huge precense on social media. Her Instagram account has over 650 000 followers. Pamela is also a pro boxer, she started boxing as a form of fitness in 2017. How's that for packing a punch! And while we at it…she's a total knockout!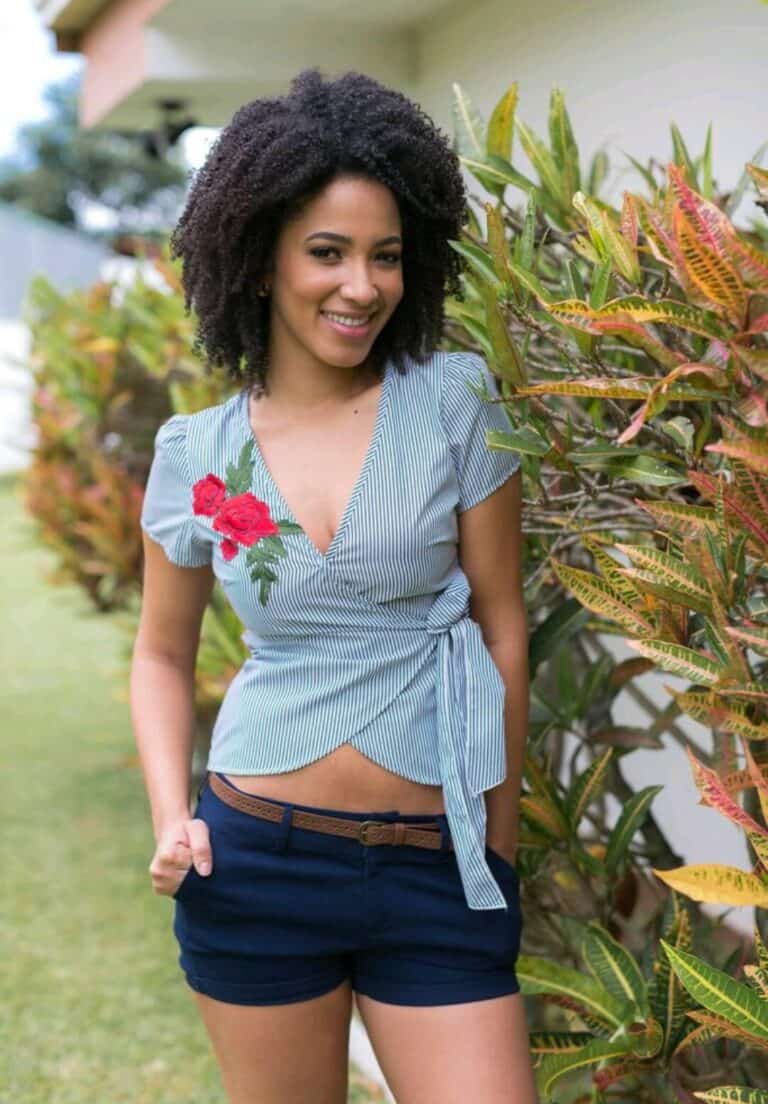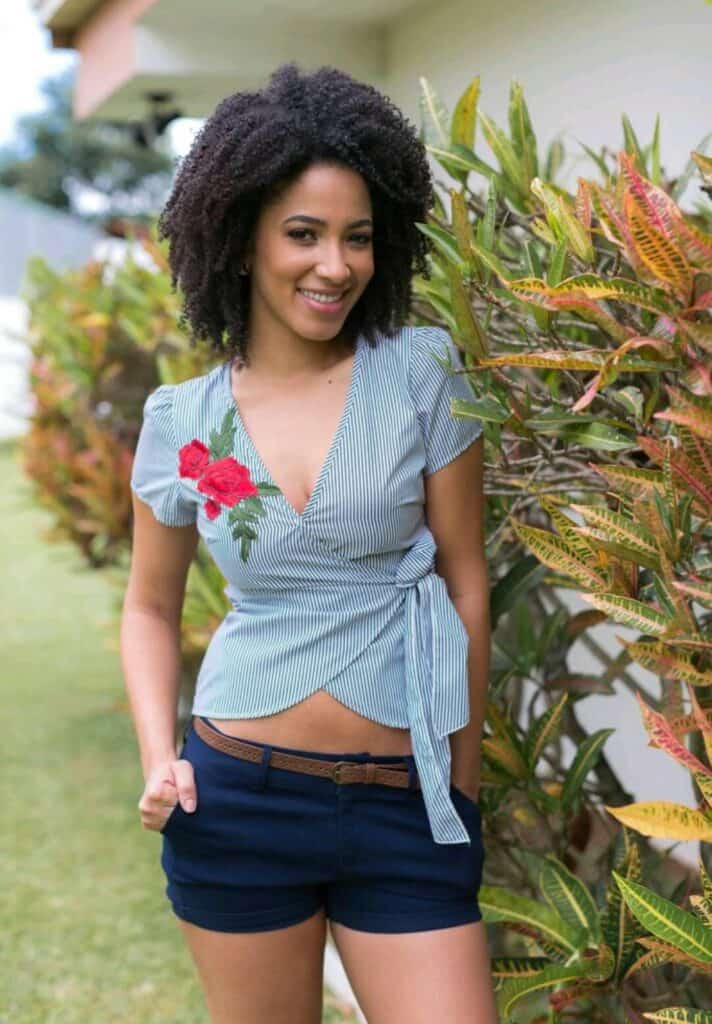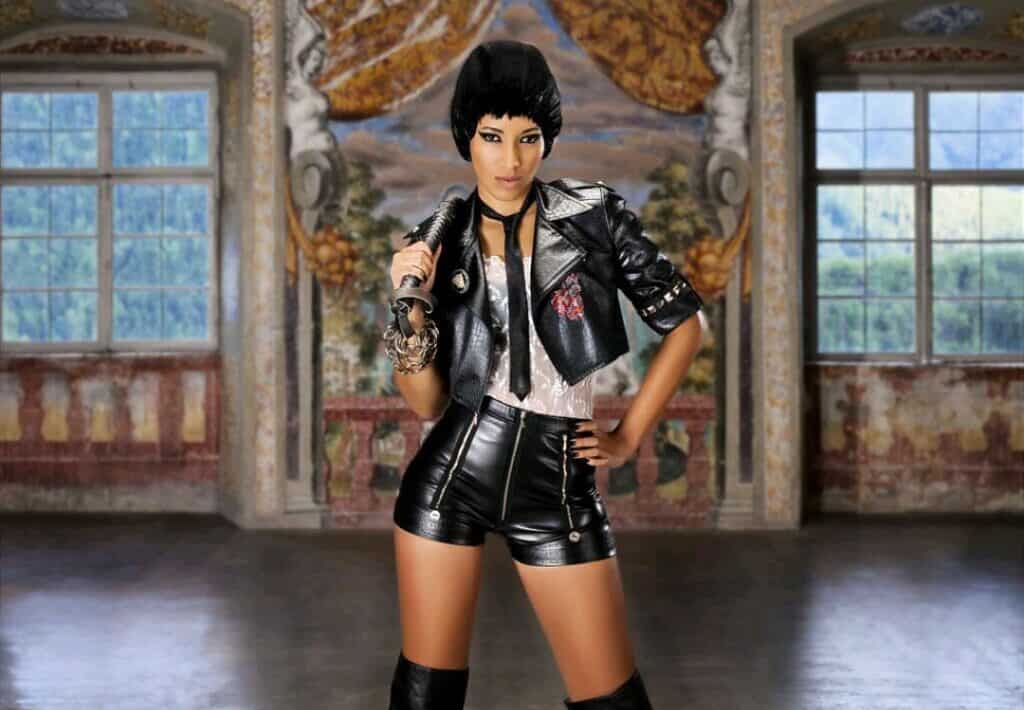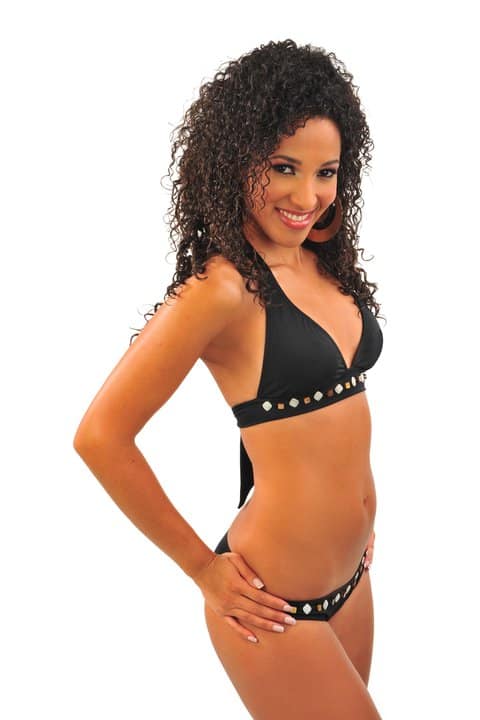 Marva is a simply stunning Costa Rican beauty that became famous for being the first Afro-American female who participated in the Costa Rica Beauty Contest. In 2010 she was crowned Miss Costa Rica. Shortly after, she represented her country in the Miss Universe beauty pageant, making her a celebrated role model for those back home in Costa Rica, especially young girls of African American decent.
As part of her reign, she participated in many different social activities and charity events, volunteering her time and using her celebrity status to help the people in need of her country. Instead of living the life of a celebrity in the media spotlight, Marva decided to study business administration and finances at a prestigious Costa Rican university. Again, a gorgeous Costa Rican beauty with big brains and big heart!
Maribel Guardia
Actress, Model, TV Hostess, Singer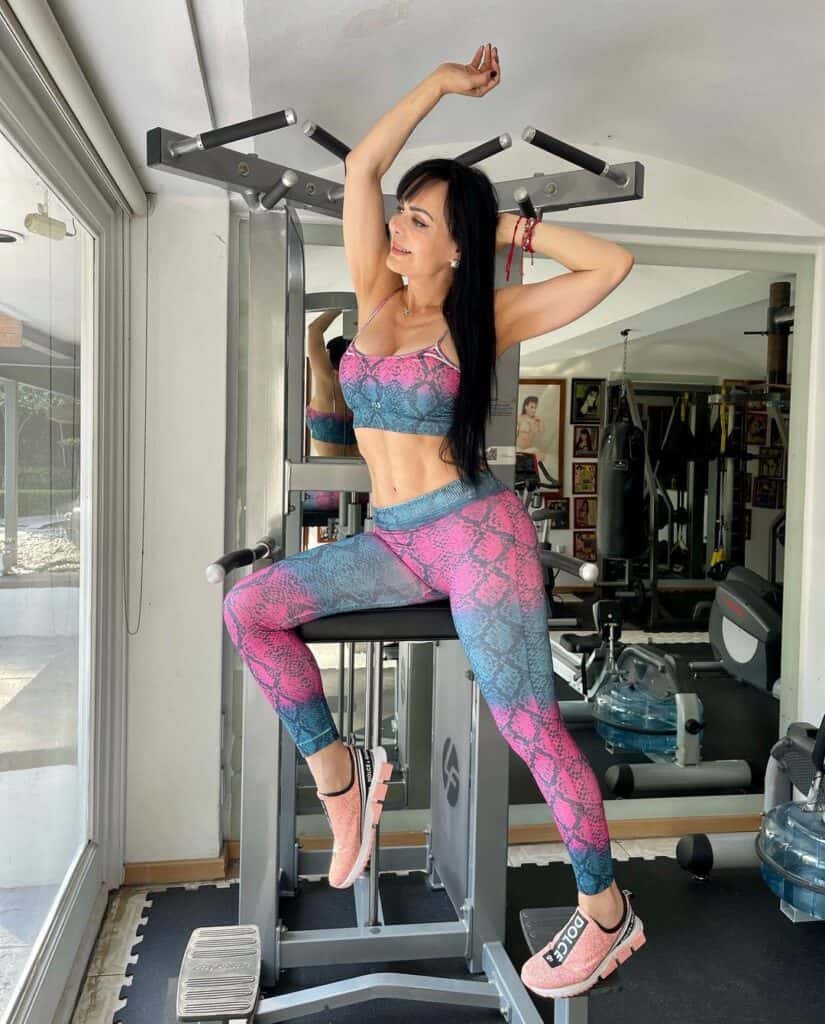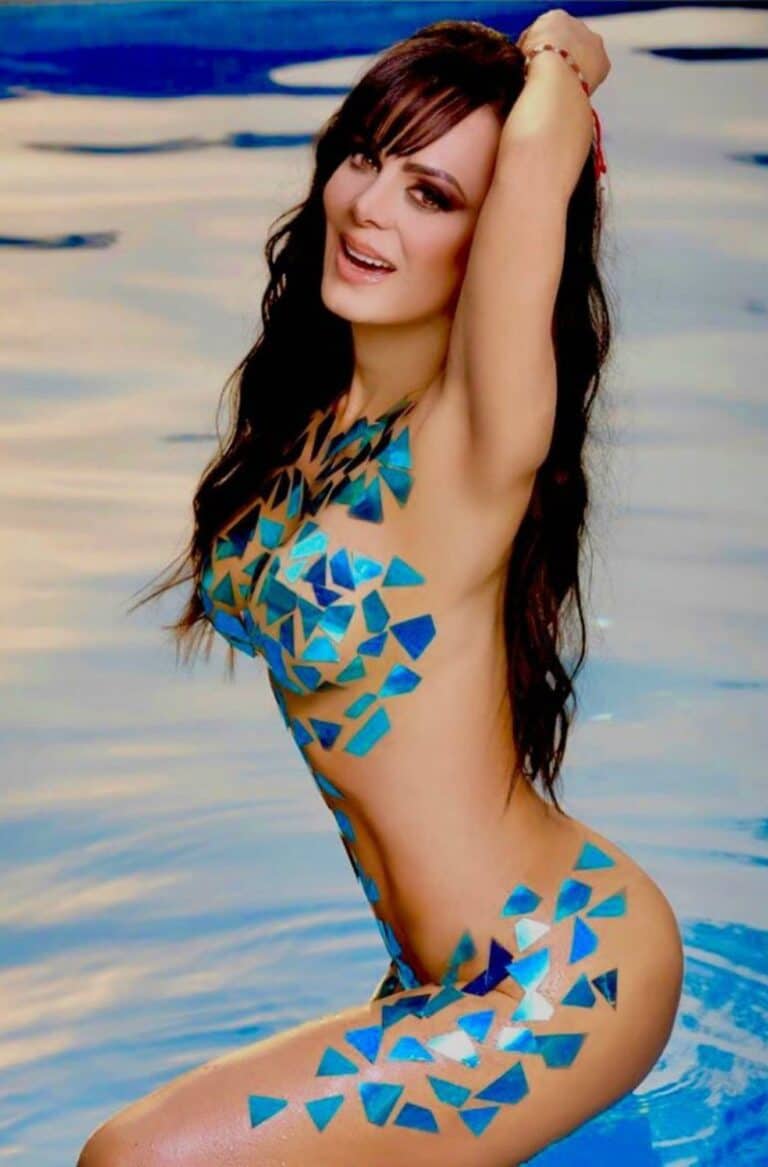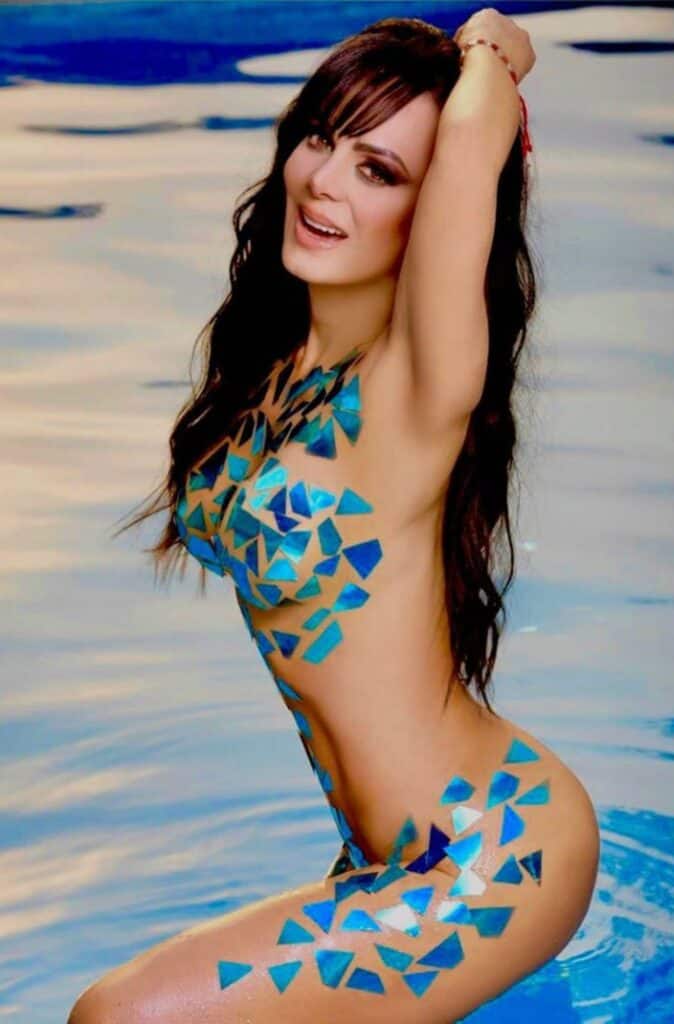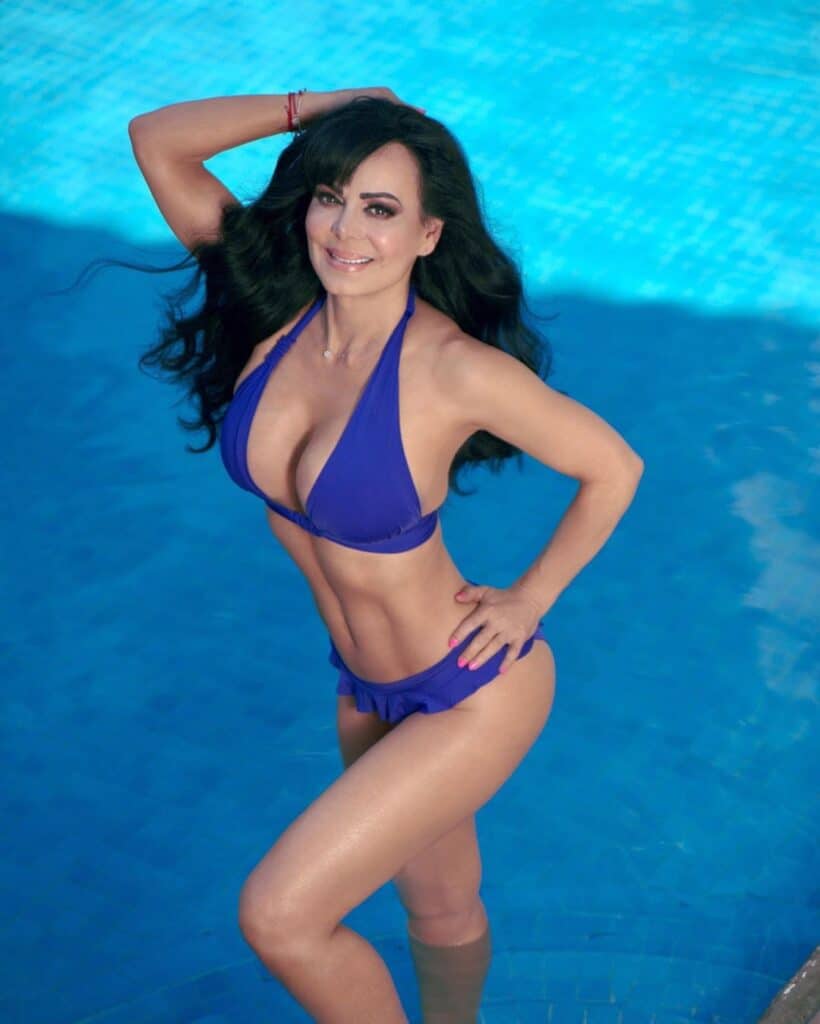 At 62, Maribel is one of our older entries but she's a smoldering hot 62! A fine example of how well Costa Rican women tend to age! Maribel is famous in Costa Rica for many things. Perhaps most famous for her acting, she is also a model, TV hostess, and even a popular singer.
This gorgeous Costa Rican first hit the spotlight when she was crowned Ms. Costa Rica in 1978. At the time she was in fact the oldest contestant to wear the coveted crown. In 1980 she began her career on television and over 40 years later she is still a regular face on local Costa Rican TV! Her longevity in a usually short-lived career is thanks to her beauty and unique stylish charm.
She is most well known for her roles in the hit TV shows "Seducción", "Tú y yo" and "Aventuras En El Tiempo". Additionally, she launched her music career with an album in 2008 and again in 2010. Although in her 60s, she continues to lead active social life and make regular posts on social networks.
Fabiana Granados
Model, Miss Costa Rica 2013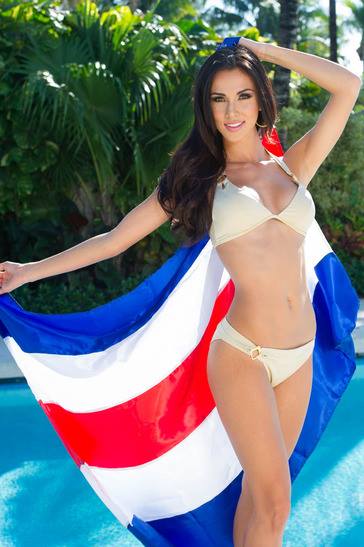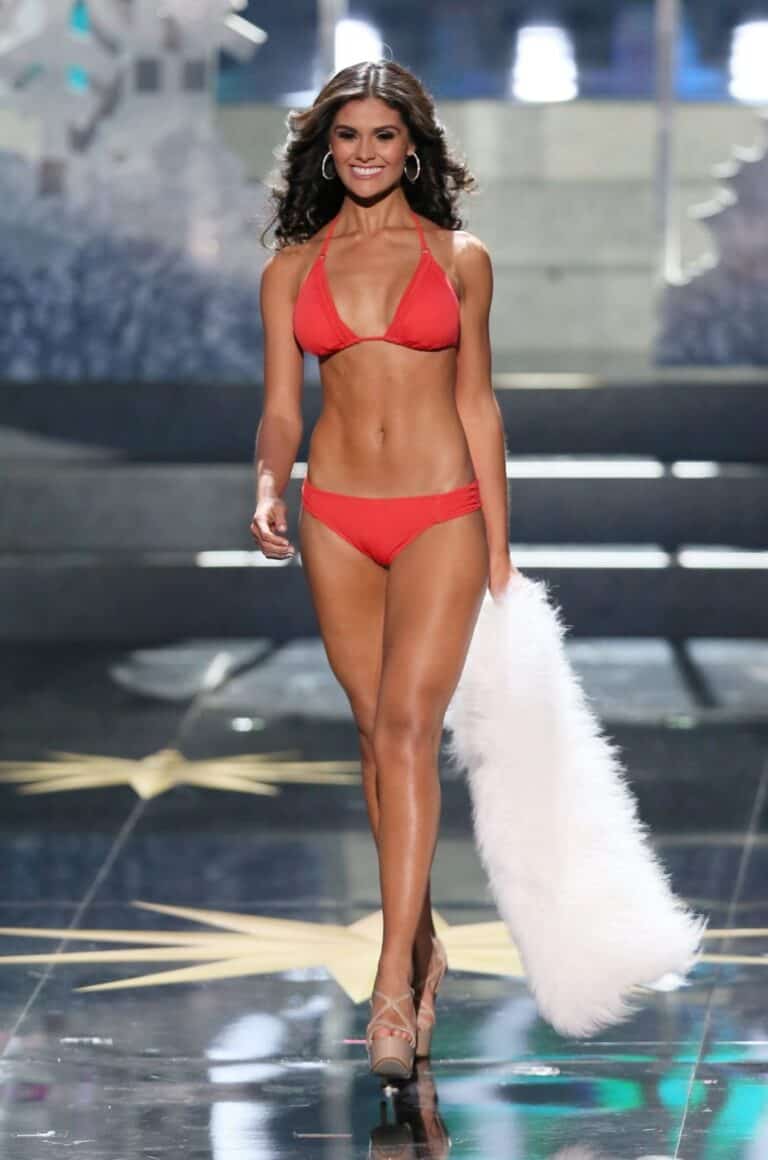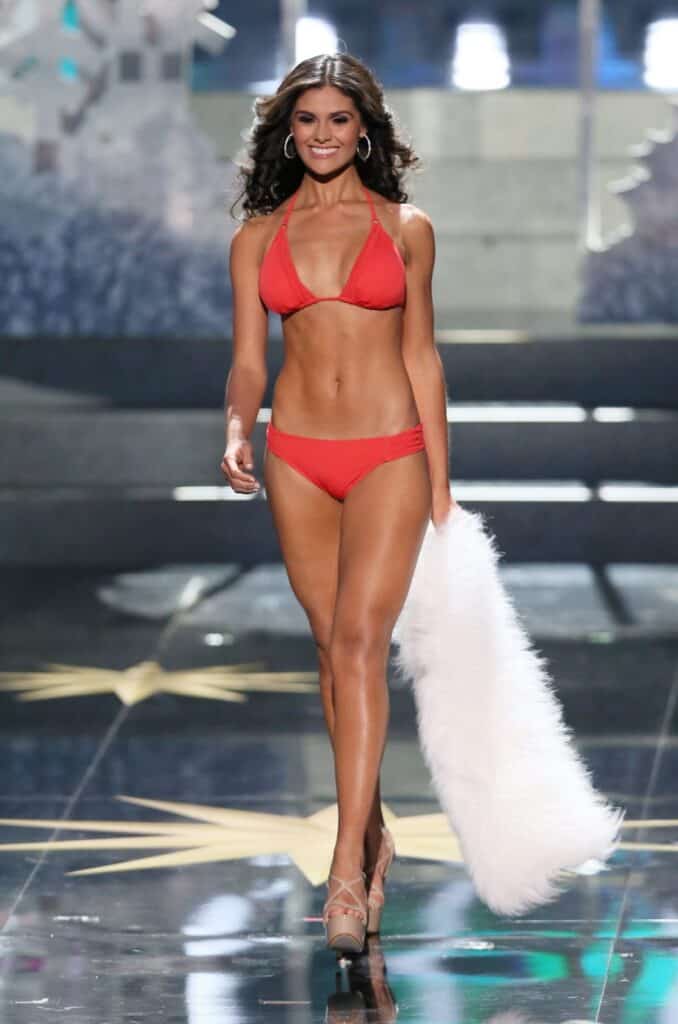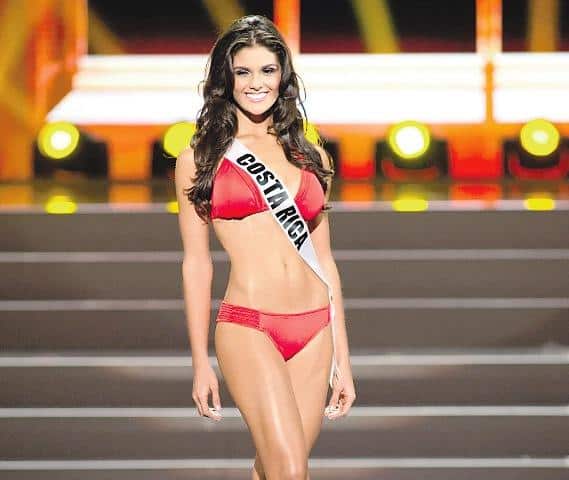 Fabiana is the very definition of a smoldering hot Costa Rican beauty. She's a local beauty queen and was crowned Miss Costa Rica in 2013. She also represented her country in the Miss Universe and Miss Earth pageants, among many others.
Fabiana was born in Hojancha, grew up in Nicoya and moved to San José to begin her university studies as a student of Business Management and Industrial Engineering at the Latin University of Costa Rica. She loves the outdoors and extreme adventure and since 2004 she has become an avid and well-known bike rider.
Most recently Fabiana was in the media spotlight as a contestant in the sixth season of the popular series "Dancing with the Stars". Her beauty and her Latin rhythm hypnotized audiences, making her one of the show's most popular stars.
Johanna Solano
TV Host, Model, Actress, Triathlete, Beauty Queen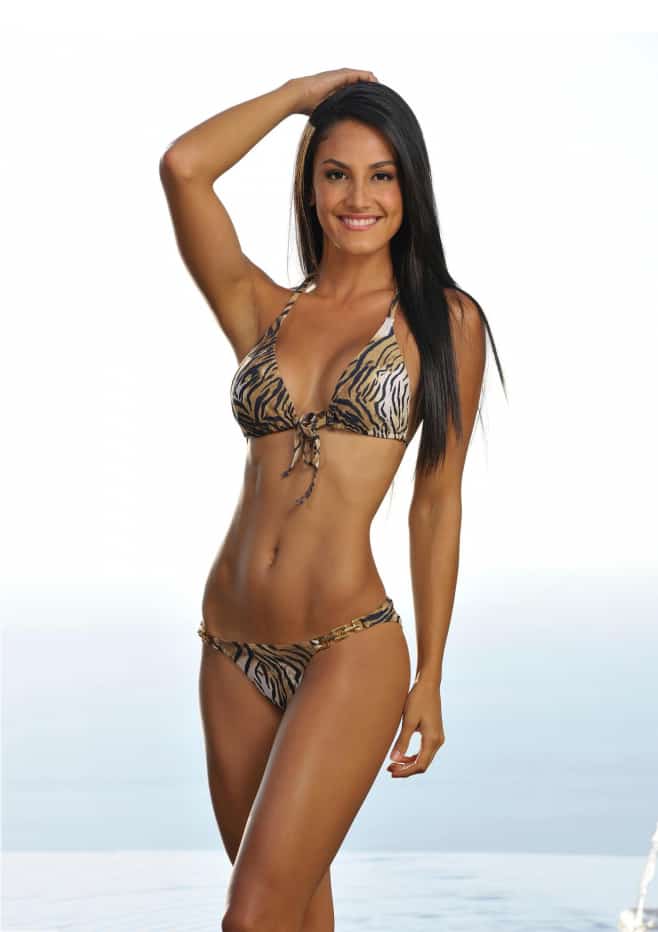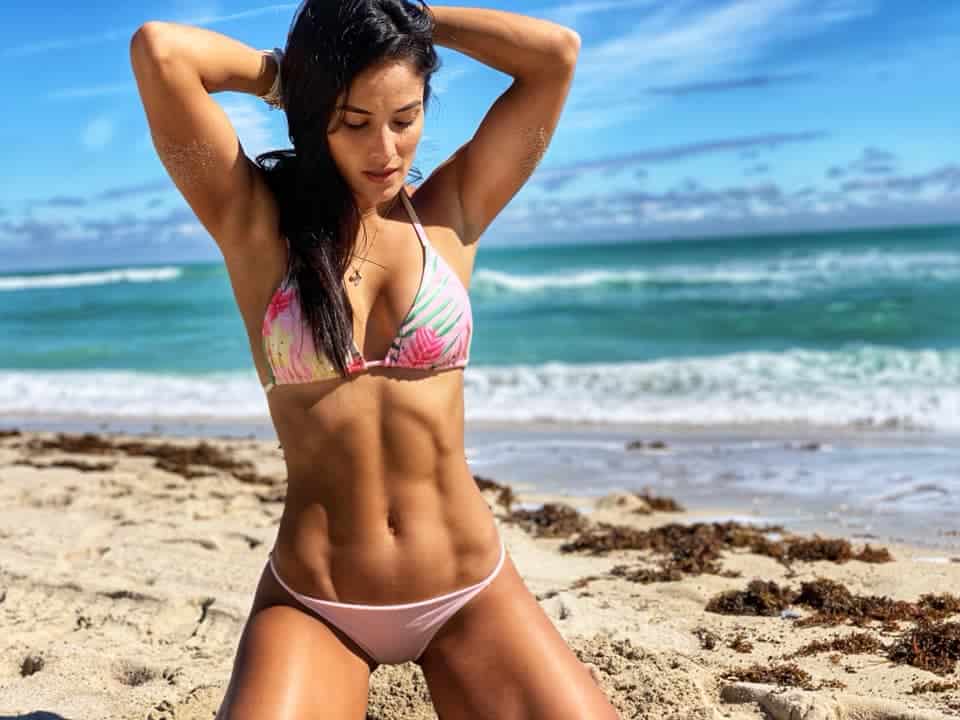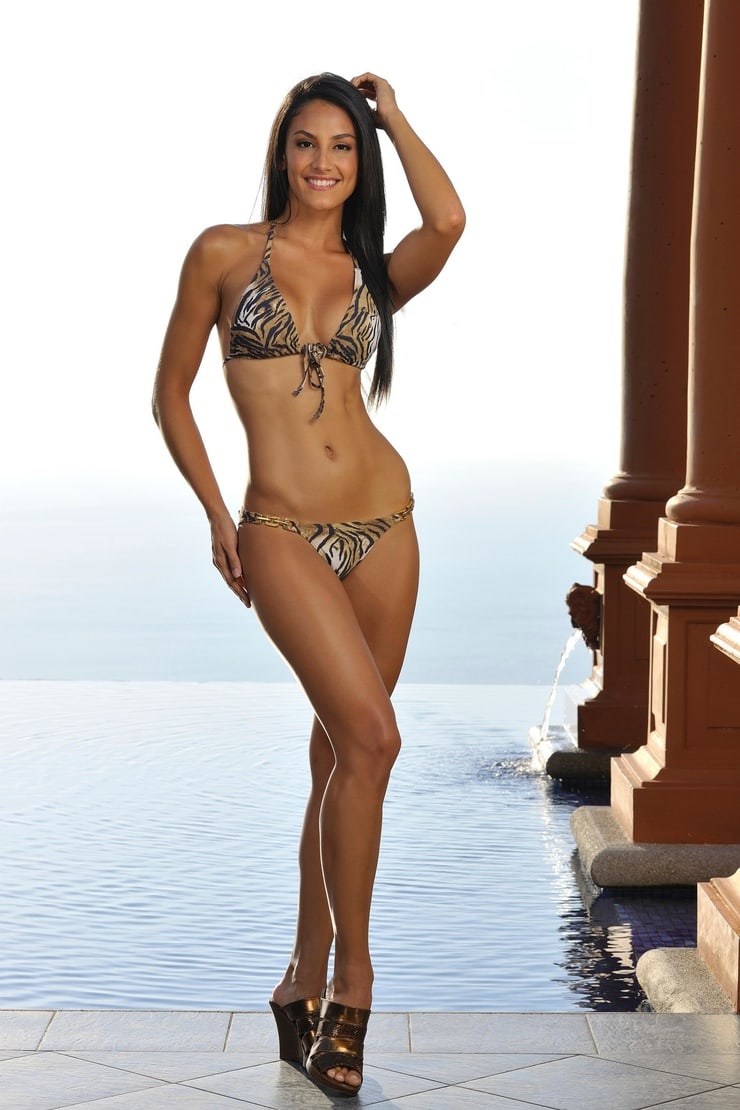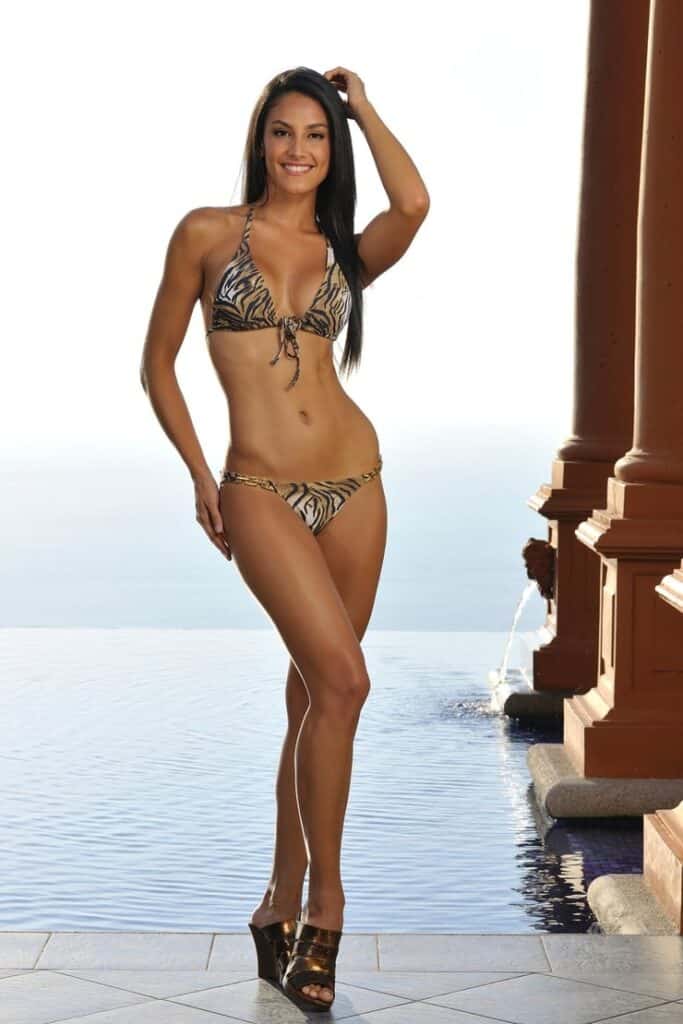 Johanna has got to be one of the sexiest women in the country if not the planet. She won the top place in Miss Latin America in 2009, and was named Miss Costa Rica in 2011. She also represented Costa Rica in the Miss Universe pageant.
Despite being in the limelight as a Costa Rican celebrity, she places a lot of focus on her education and is currently studying psychology at the Hispanameric University, located in Heredia.
This gorgeous, impossibly sexy girl can speak three languages fluently – Spanish, Portuguese and English. After her participation in Miss Universe she started training and eventually competing as a triathlon athlete. She won the category 25–29 at the Ironman in Mexico, and came third place in the 25-30 category at the Ironman Cozumel.
María González Roesch
Actress, Model, TV Presenter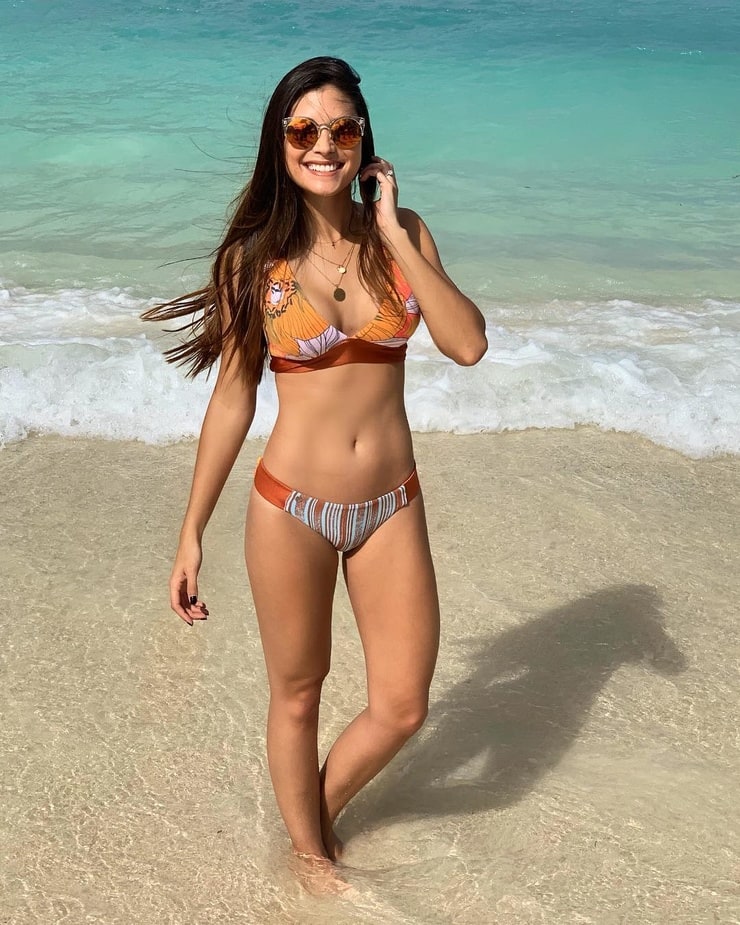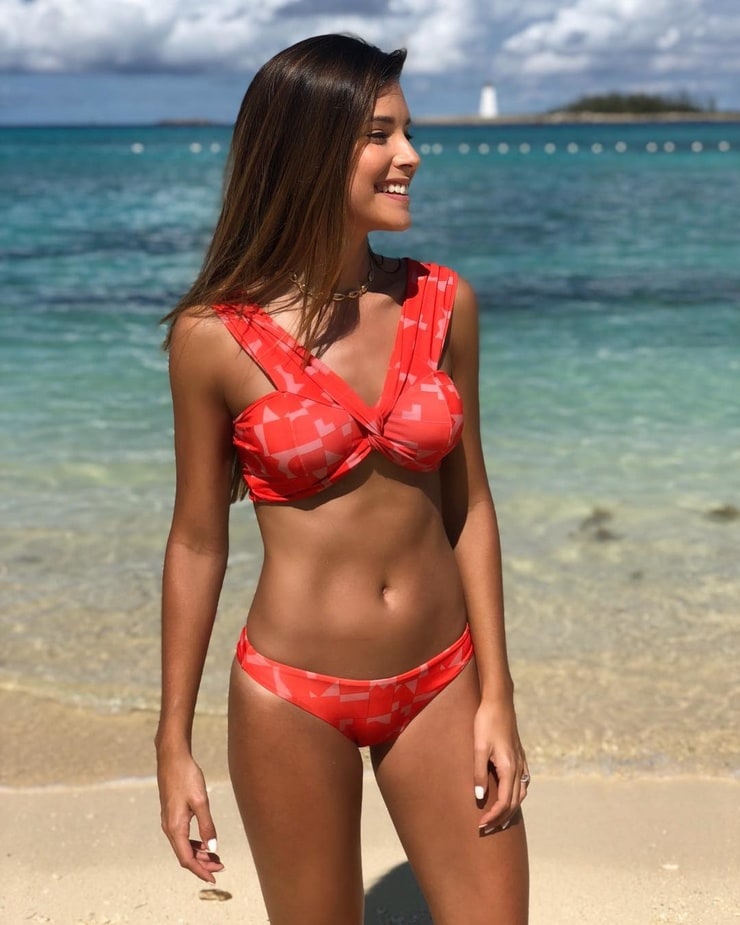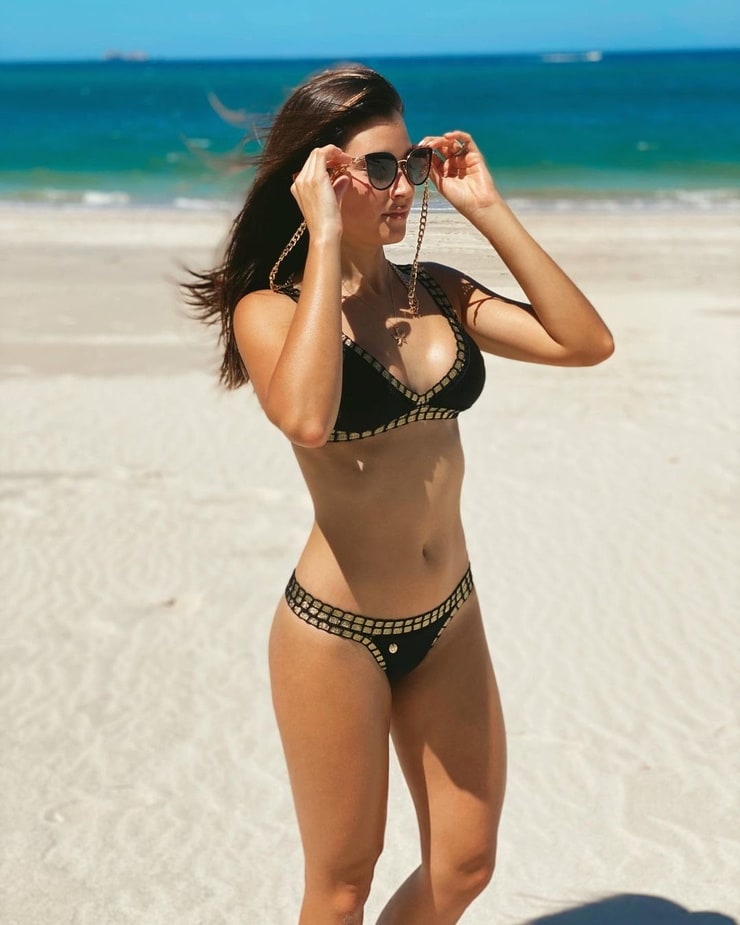 Maria is a celebrity that every young Costa Rican knows. She's everywhere – she's an actress, a model, a TV presenter and a social media star. On Instagram alone, she has over 300 000 followers.
As a child of just 12 years old, she appeared on Recreo Grande, one of the most popular TV shows in Costa Rica. But she grew up from being a cute little girl into a smoldering beauty and her looks and charms landed her a regular role in RG Elementos, a super popular Costa Rican weekly show that's spanned generations, starting in 1976 and continuing to show until 2016.
After that she starred in a blockbuster film called "Buscando a Marcos Ramírez" which one her further fame in the country in 2017. Not just a beautiful face, Maria obtained a bachelor's degree from the University San Judas Tadeo.
Mariluz Bermúdez
Actress, Model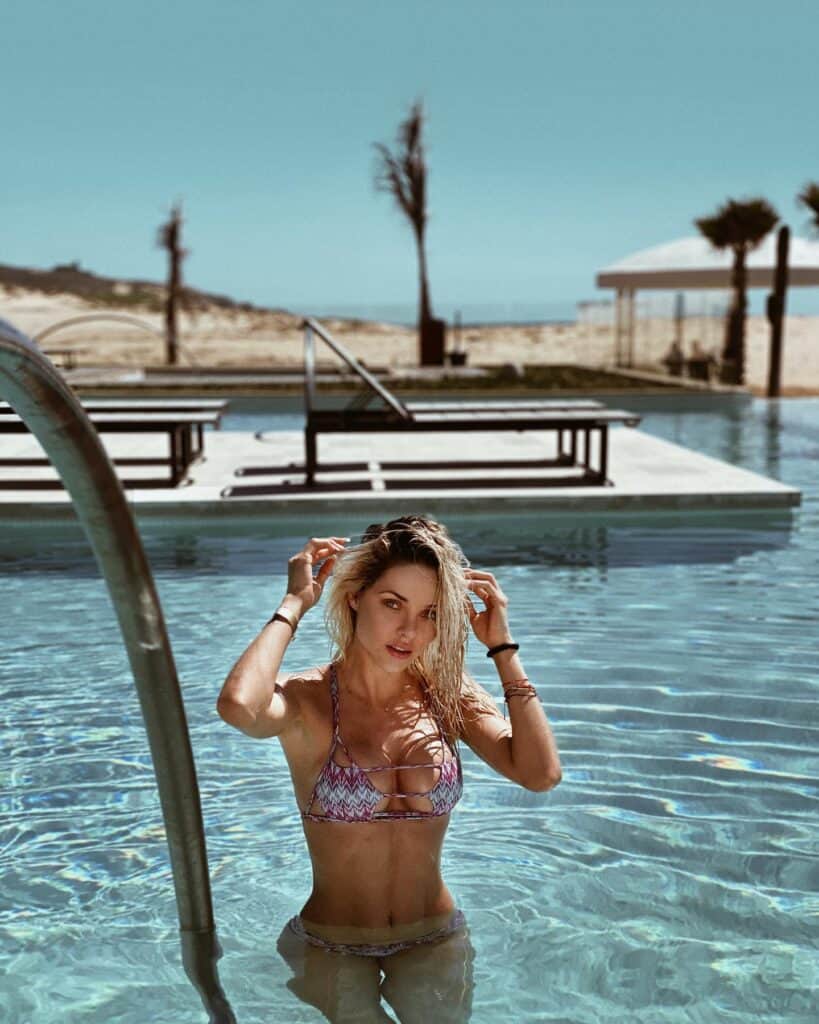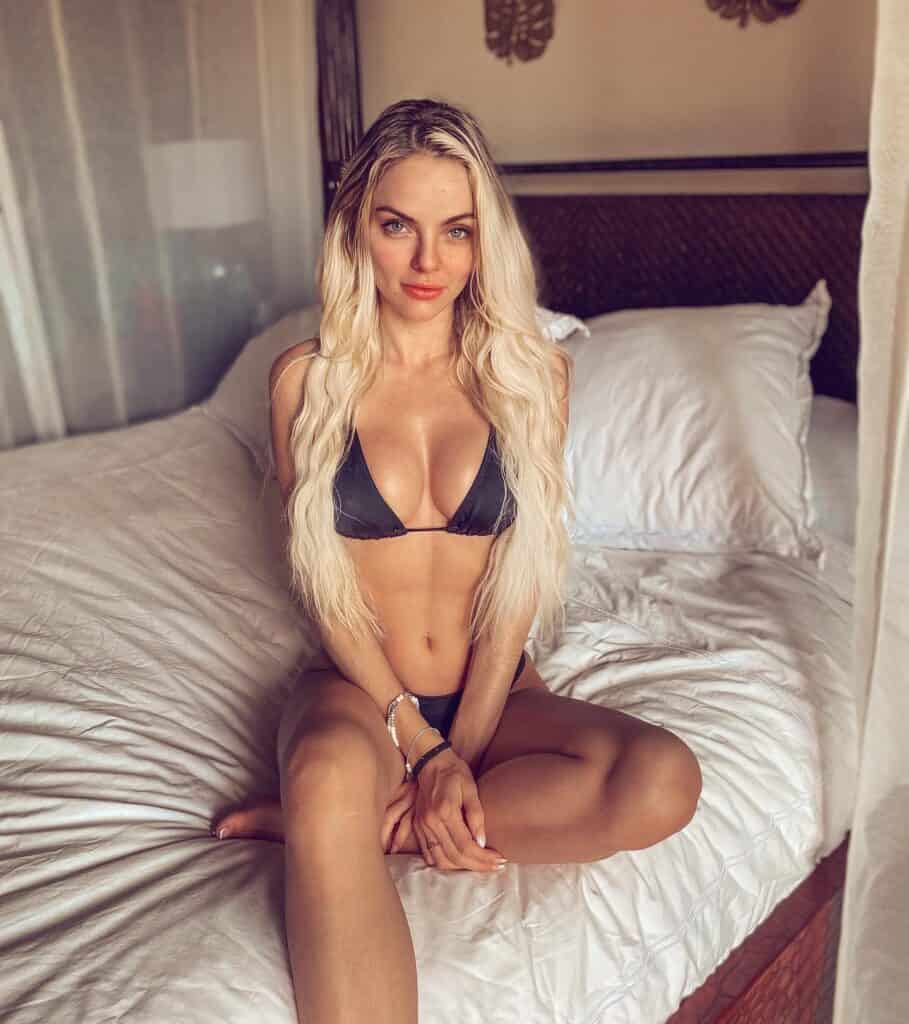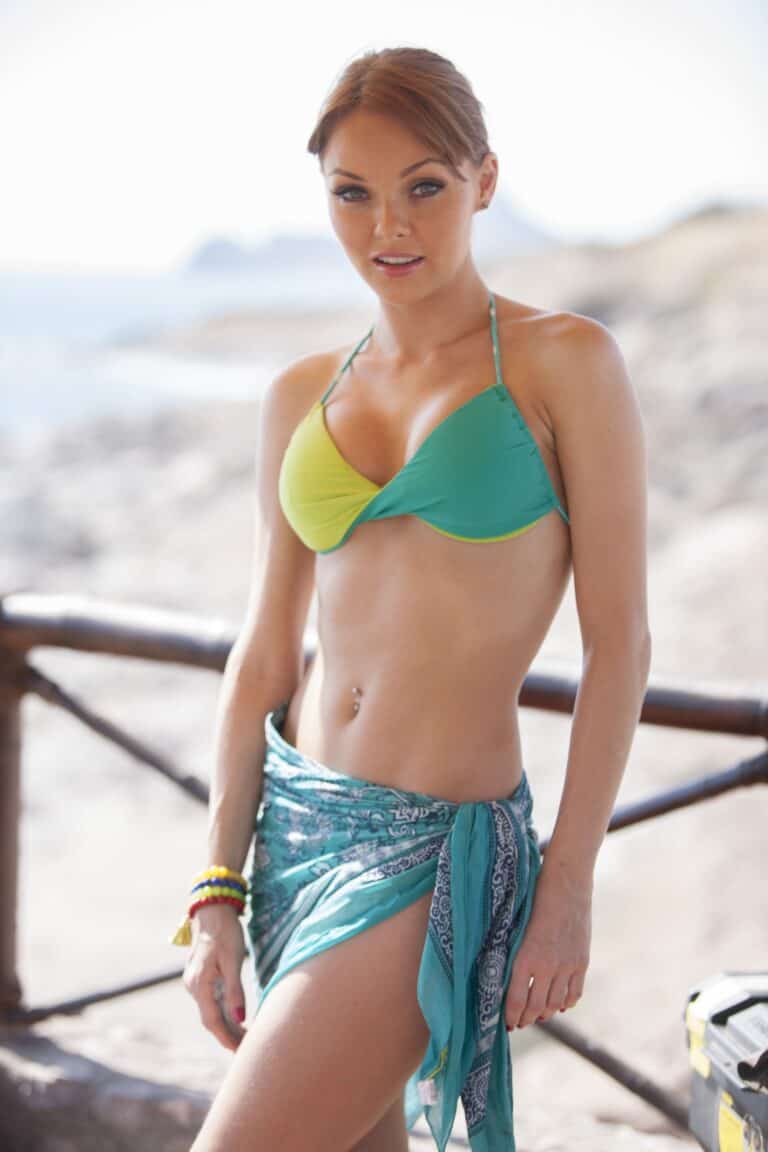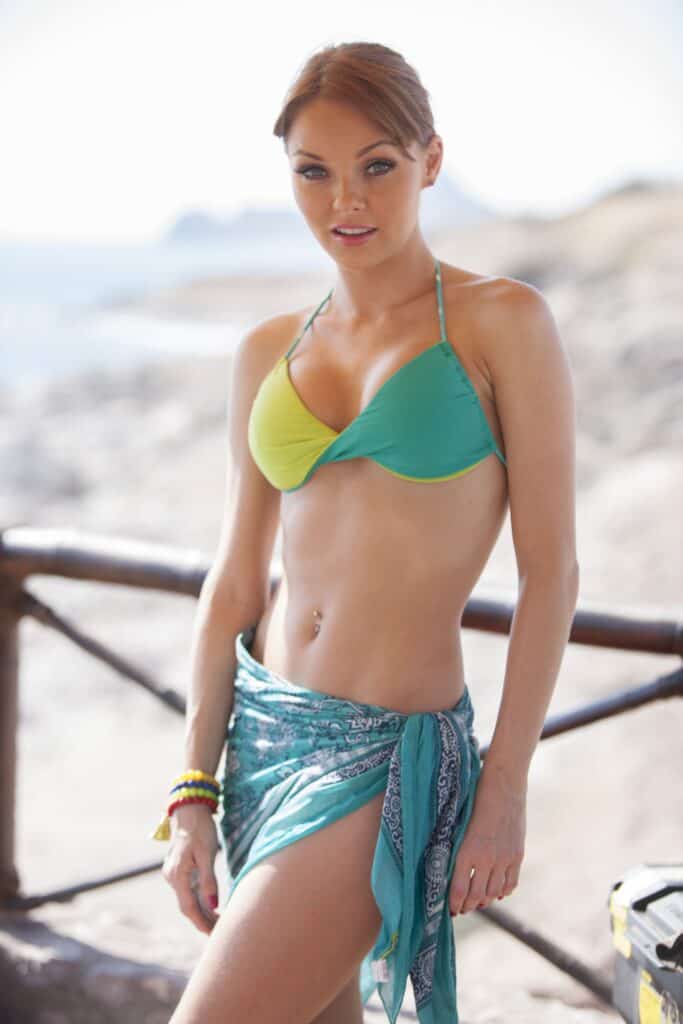 It's not impossible that Mariluz is the sexiest creature on the planet. Millions of fans around the world would agree with that. One look at her Instagram account and you'll know all about it! Mariluz is a famous television actress and model and one of Costa Rica's hottest celebrities. Hot as in on trend, and also hot as in hot!
She's well known for playing characters on popular Costa Rican television series, typically telenovelas, including Camaleones, Mentir para vivir, Corona de lágrimas and La Gata. She's been nominated for many prestigious acting awards including TVyNovelas Award for Best Antagonist Actress, and TVyNovelas Award for Best Young Lead Actress.
As a model, Mariluz has worked for many of the world's top fashion and beauty brands and sexily posed for glossy magazines, such as H. In 2015, the famous Mexican producer, Ignacio Sada, chose Mariluz to play the celebrated role of Diana in Simplemente María, only furthering her place in the public spotlight.
Michelle Gonzalez (MishCatt)
Singer/Songwriter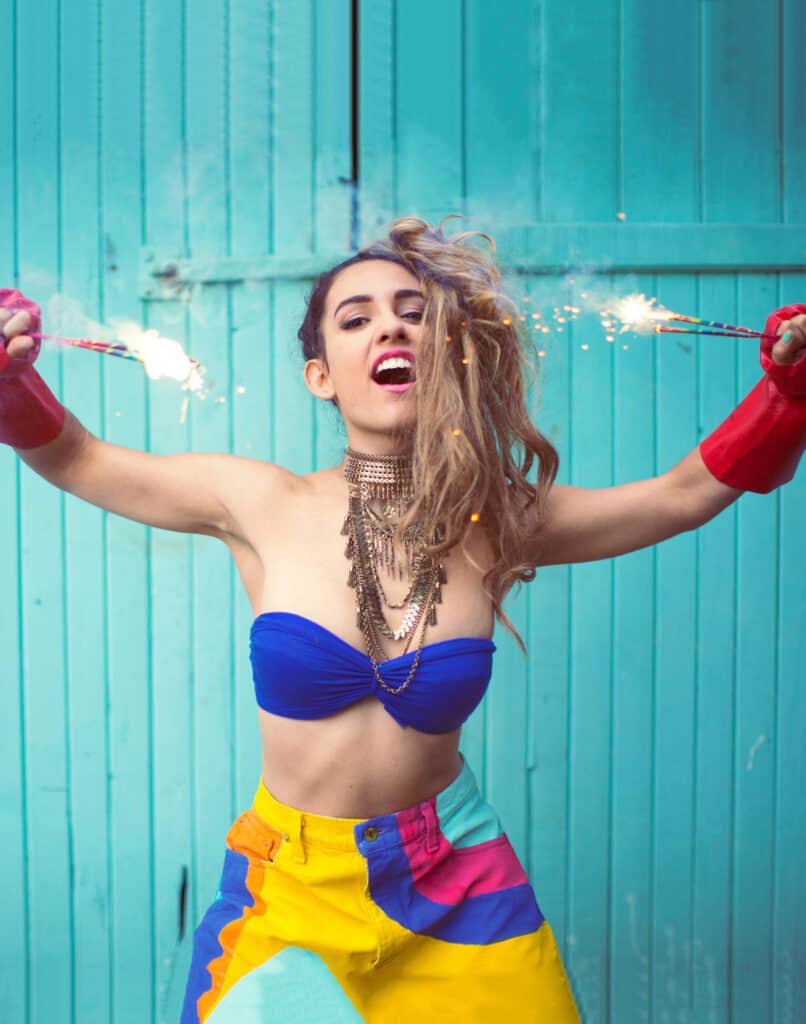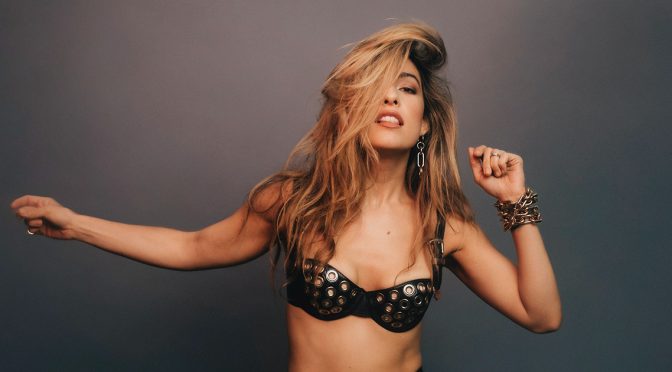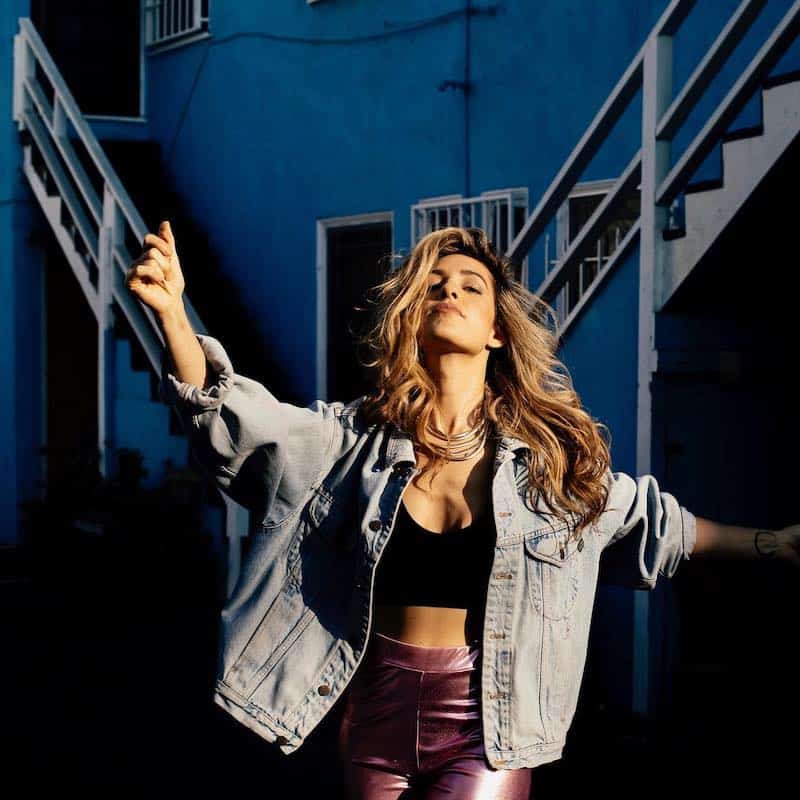 Michelle Gonzalez is super famous in Costa Rica, but most will know her by her stage name, MischCatt. Mishcatt is the hottest pop star in Costa Rica, known for her amazing voice, catchy tunes and bright colors. She was previously known as the lead signer for the Costa Rica-based band, "Patterns", but in 2016 she brought out her first album as MishCatt and it was a massive hit in the country.
In fact, in less than two months is got more than 6 million plays on Spotify, making her the most played artist in the country's history! Her bold music videos are a hit on YouTube, her social media account is all the rage and her shows are always sold out within hours. Michelle is a hero for many young Costa Rican girls and she's a sign of a new generation of Costa Ricans – crazy, fun, confident and seriously mega hot!
Brenda Castro
Model, Miss Costa Rica 2015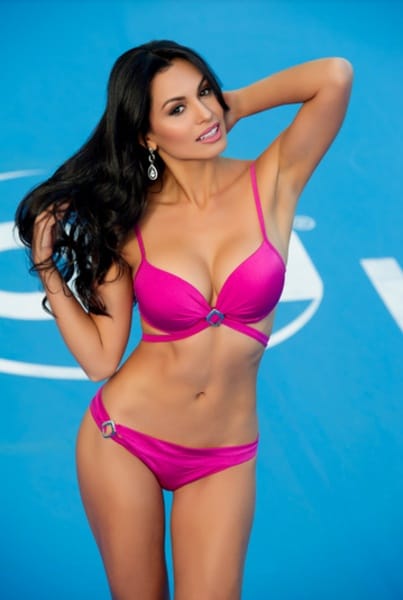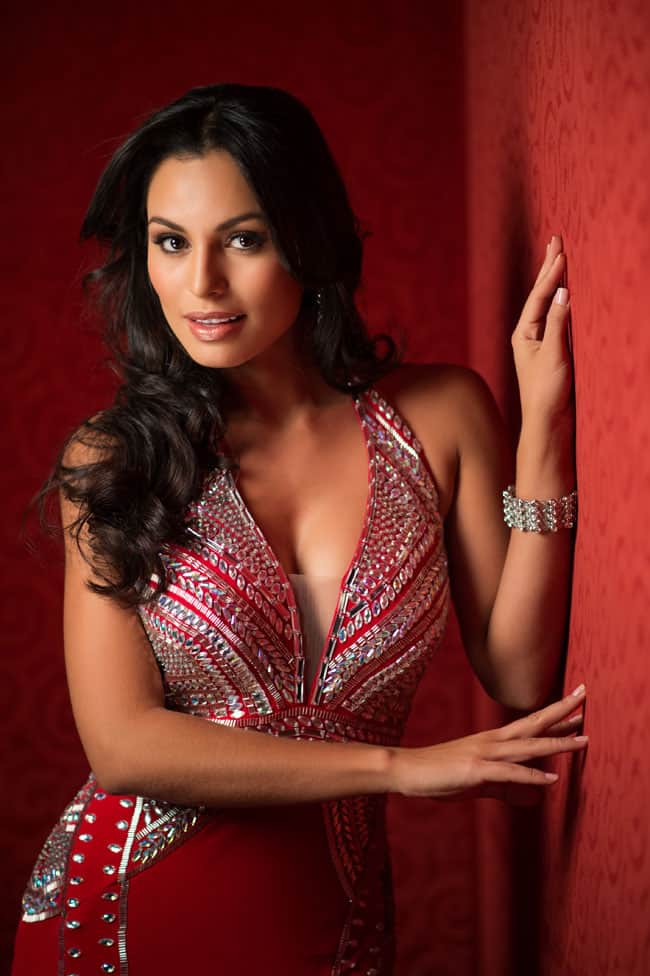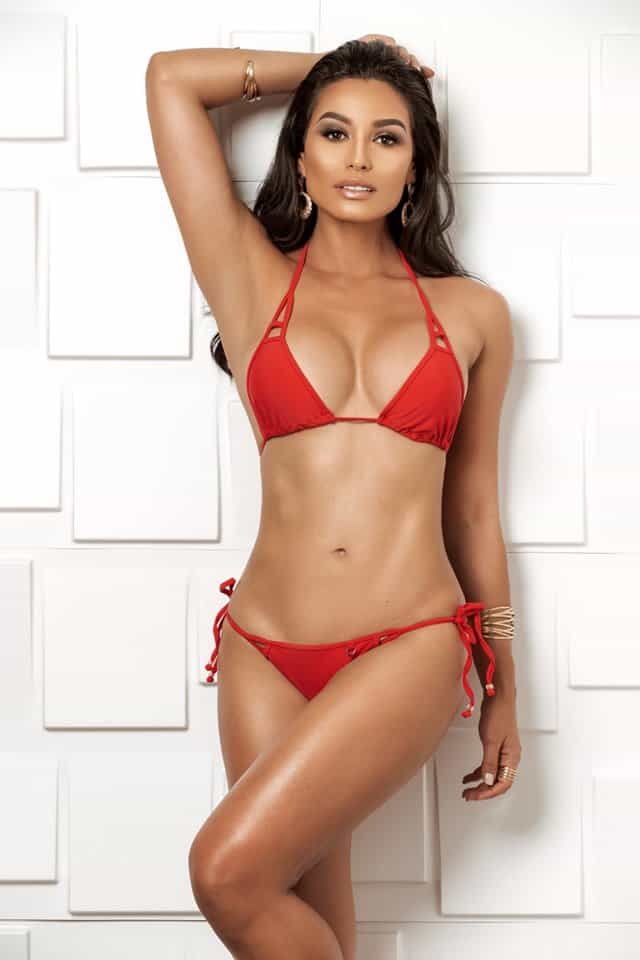 Brenda Castoro is a much celebrated model and regarded as one of the sexiest of all Costa Rican women. That might have something to do with her eye-watering swimsuit photos that have graced the pages of many of the world's glossy fashion magazines. But don't just take out word for it, she's been officially certified as hot by many beauty competitions.
She won the title of Miss Costa Rica in 2015 and represented her country in the Miss Universe 2015 Contest, and Miss Grand International 2019. But long before being a beauty queen, Brenda was well known as a model – a career she began when she was just 15 years old.
In addition to her busy modeling career, Brenda found time to focus on her studies and she studied Pyschology at a prestigious Costa Rican university. She's often mentioned in the press that she believes strongly that the world can become a better place with the efforts of each of us. We agree but also think that the world is already a better place for such a beautiful woman to exist!
Carolina Coto Segnini
Model, Actress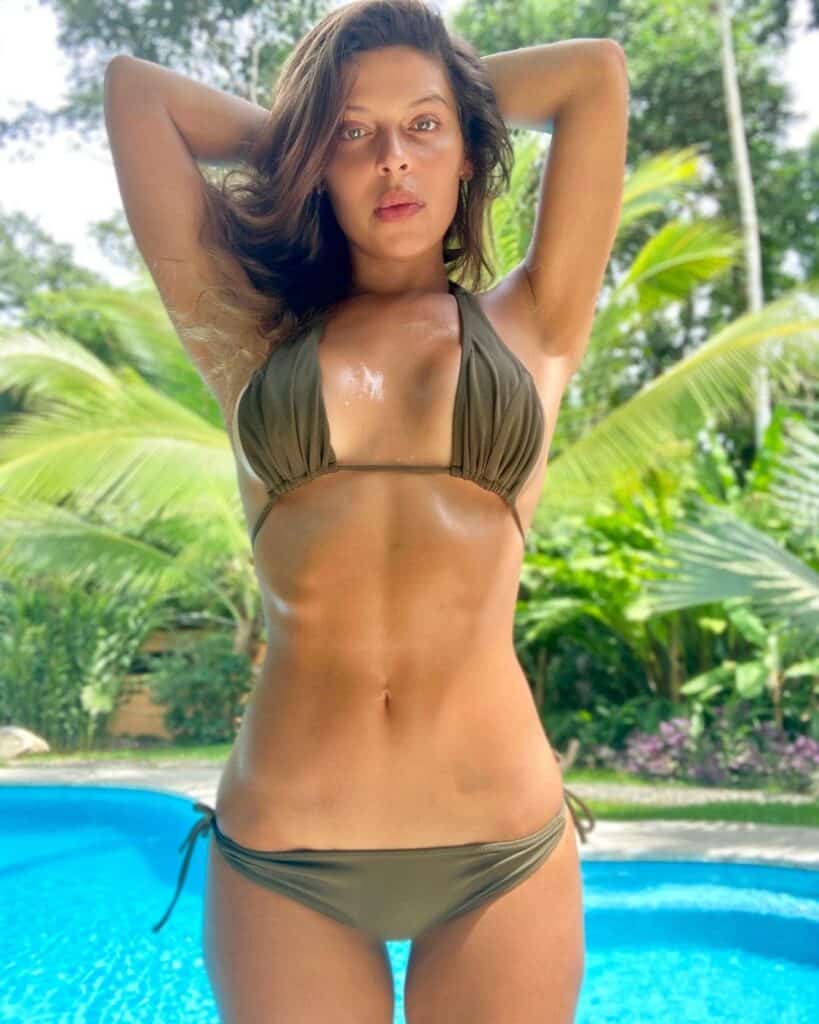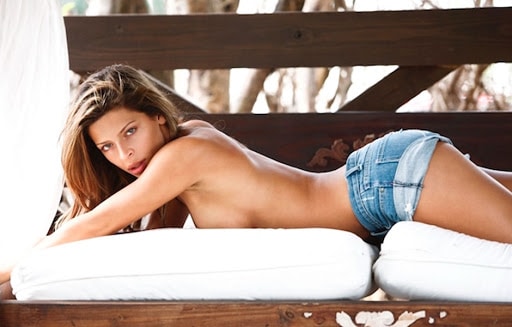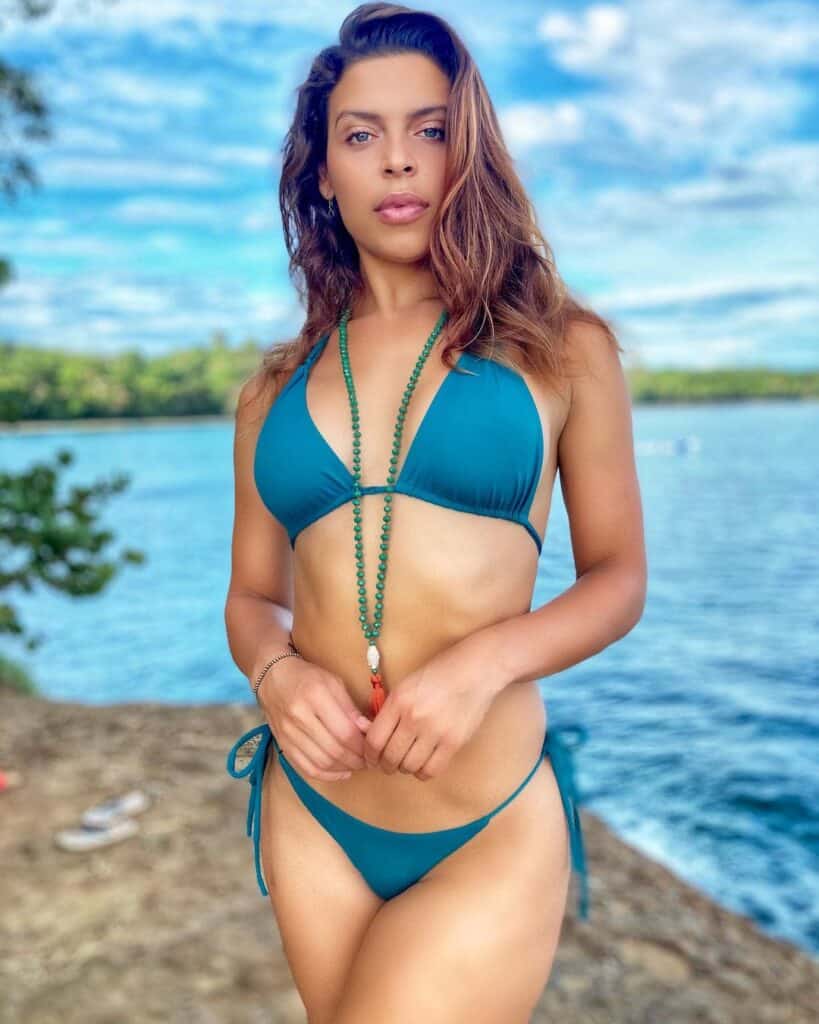 Carolina Coto Segnini is a Costa Rican model and actress, and pretty much everything else! As a beauty queen she represented Costa Rica in the international beauty pageant Miss Global Beauty Queen 2009, where she won the Miss Bikini award by a mile!
Her super successful modeling career began when she was just twelve and she has been the face of many prestigious campaigns internationally, for fashion houses such as Hermès and Mango, and sports brands such as Nike and Adidas. Carolina studied Political science at both the Latin University of Costa Rica and the London School of Economics.
She's a big deal in the sports arena too! Throughout her childhood, she did Olympic-level gymnastics as well as competitive cheerleading. She also does athletics and taekwondo, and also boxing! As if that's not all enough, Carolina is also the co-founder of a company called Ecomercado, which is a well-known brand in Costa Rica that provides organic products to the country.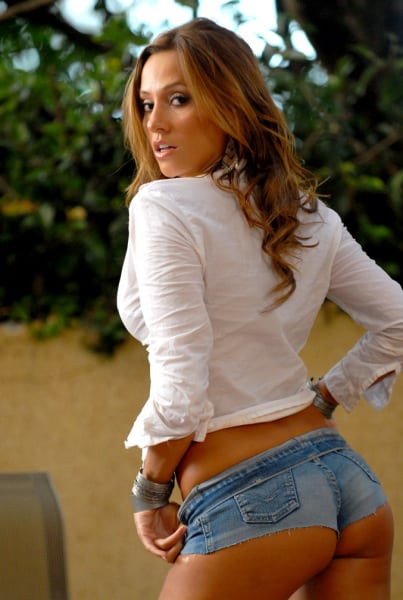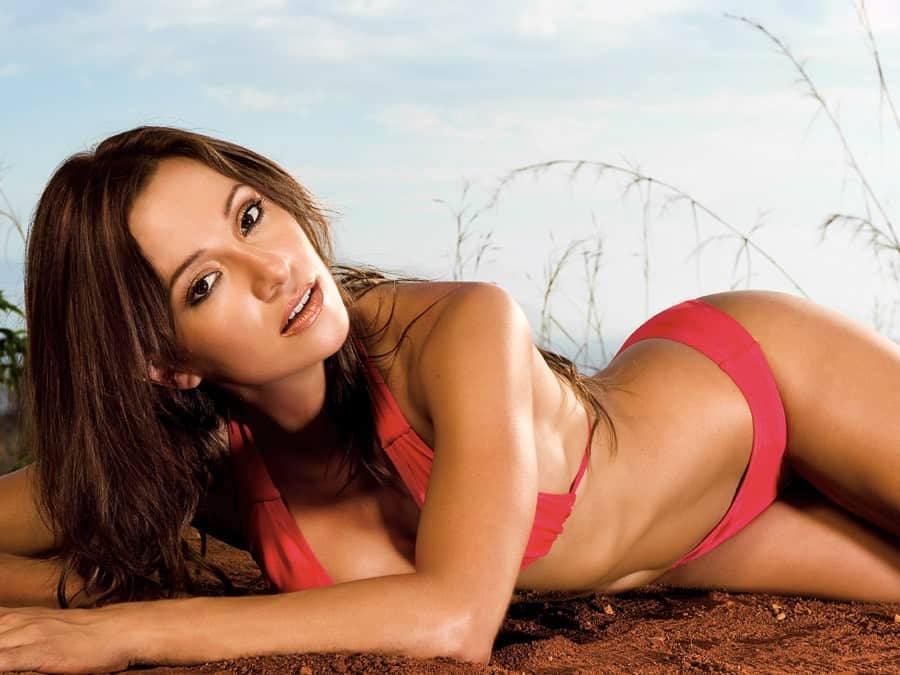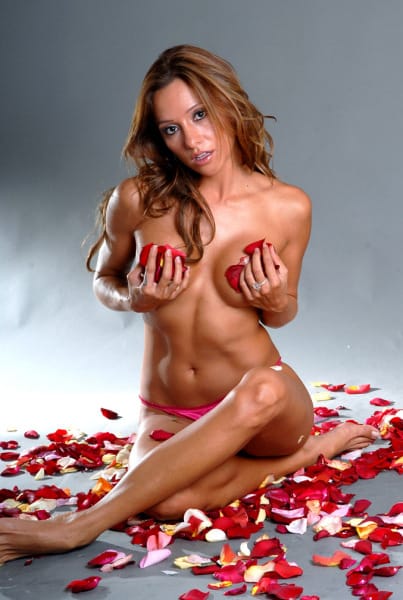 Karol is a Costa Rican model and her beauty is well known through having appeared in many ad campaigns, runway shows and lingerie catalogues. She grew up in her hometown of Juan Vinas in Costa Rica and in 1997 she was crowned Miss Congeniality in the Costa Rica Miss Teen competition.
For many years, Karol has been the official face (and body) for Diane & Geordi, a well-known Costa Rican swimwear brand. Karol is currently at university in Costa Rica, studying Journalism which is one of her many passions.
She's a great nature lover (especially of dogs) and she's into all kinds of sports – specifically the extreme kind, as she calls herself "very competitive in nature and very disciplined". In an interview she explained her workout routine that gets her such a perfect figure: "I work out three times a week on specific areas (abs, legs and my fanny)" – her words not ours!
Kathryn Arbenz
Fitness Model, TV Personality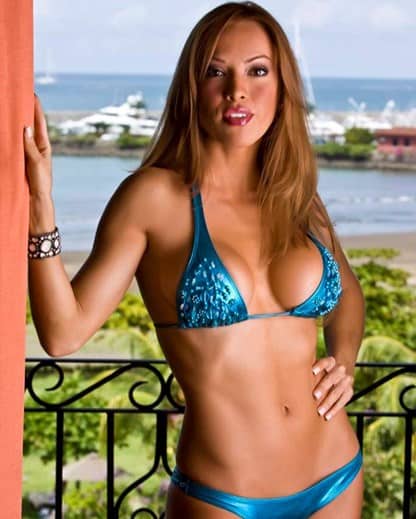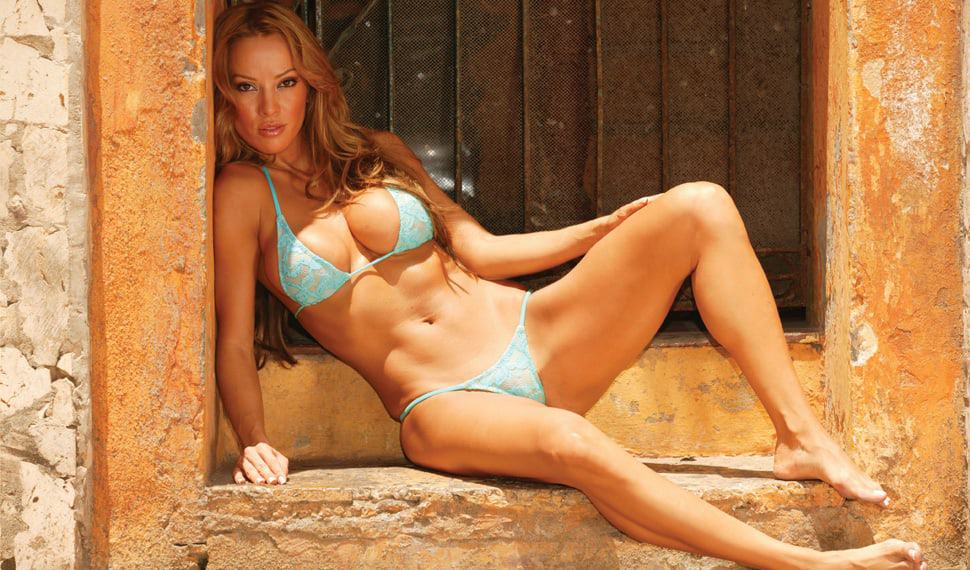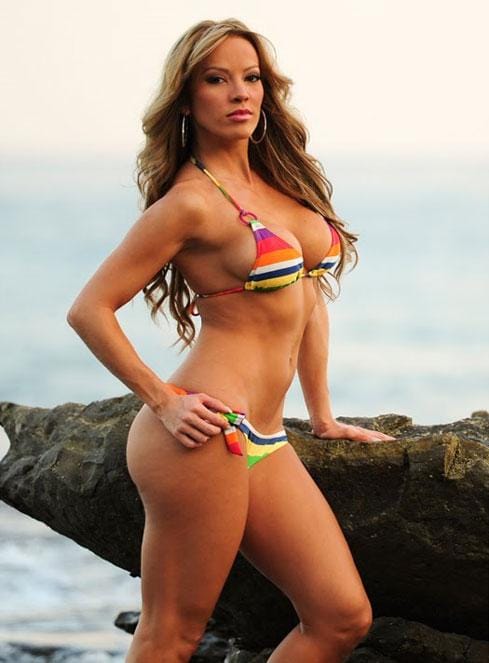 Kathryn Arbenz is a model that every Costa Rican knows, thanks to her countless appearances in magazines, ad campaigns and television adverts. She began modelling as a teenager at around 15 years old with the prestigious AXE modeling agency.
Her gorgeous figure is the result of an intense training regime and she won gold as a fitness model at the AMED Championship of the International Federation of WABBA. She's regularly appeared on Costa Rican television and even acted on the popular log-running TV series "Retembos".
Interestingly, her grandfather, Jacabo Arbenz Guaman, was once the President of Guatemala! Like many Costa Rican models, Kathryn places a strong emphasis on her education, in spite of living the life of a local celebrity.
She's studied at a prestigious Costa Rican University, majoring in International Affairs. Looking at her swimsuit pictures, you'd be forgiven for having a different idea of International Affairs in your mind!
Debi Nova
Singer/Songwriter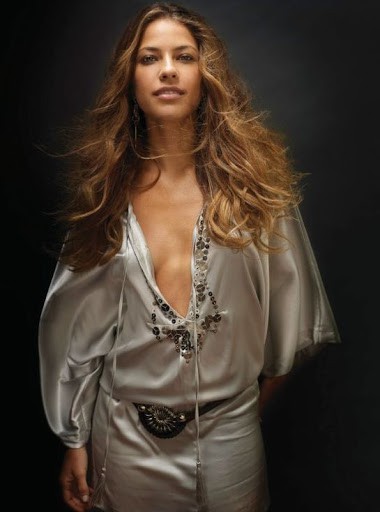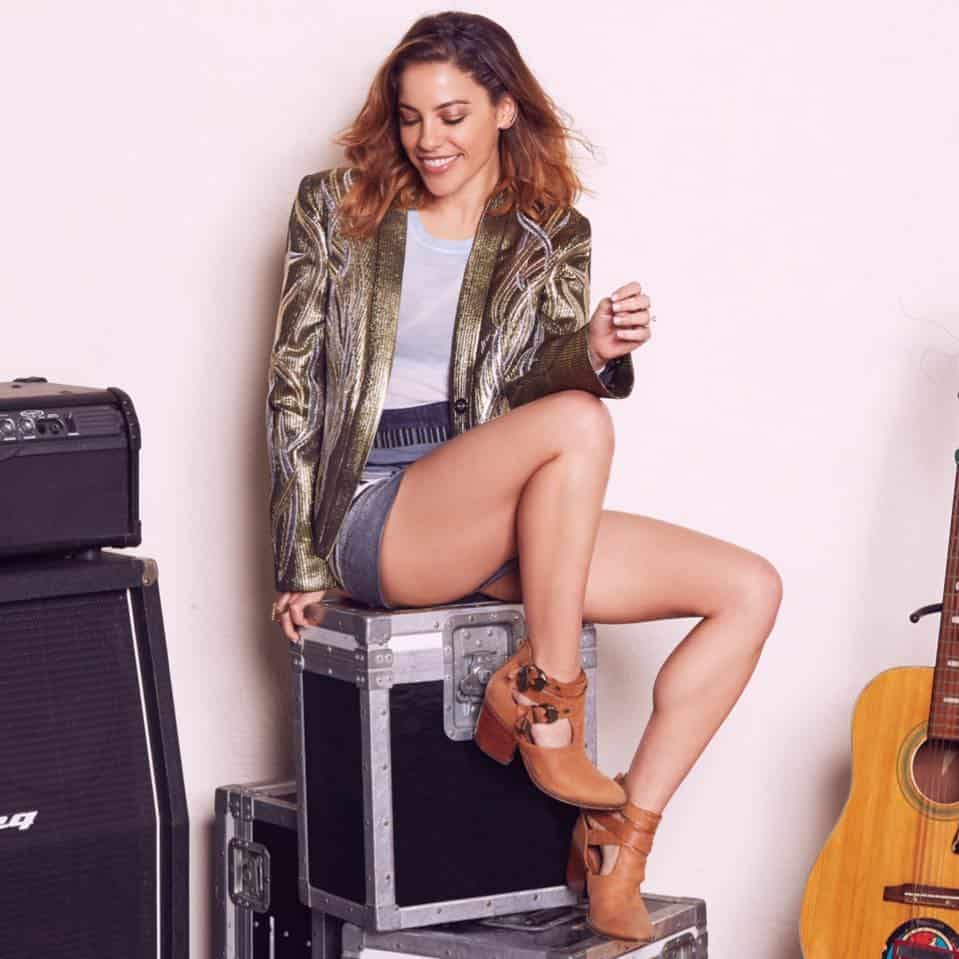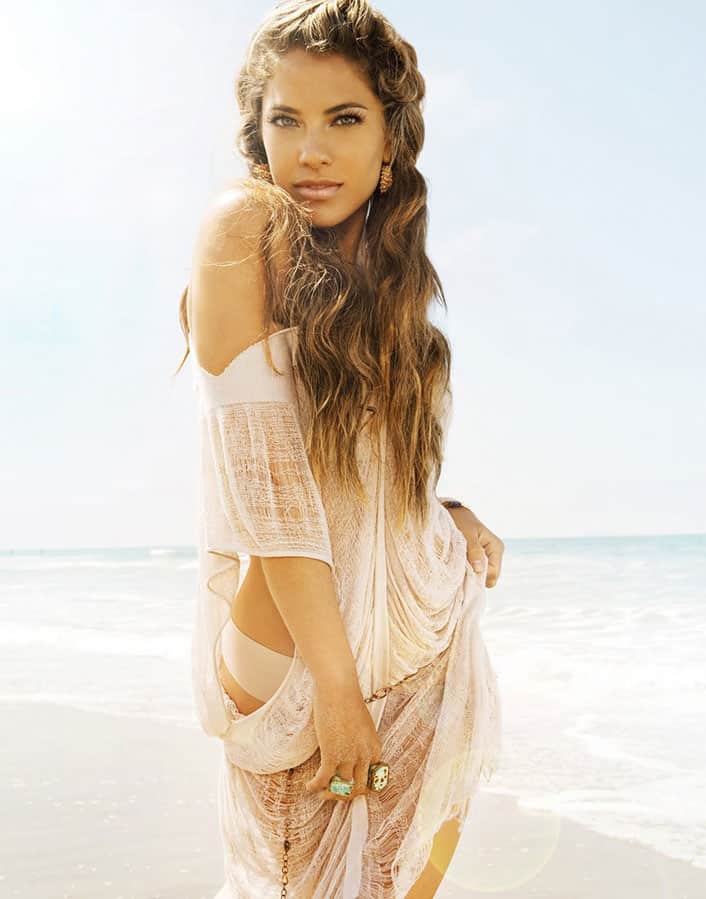 Deborah Nowalski Kader, better known by her stage name Debi Nova, is Costa Rica's best known singer/songwriter. But with her impossibly 10/10 gorgeous looks, one wouldn't be blamed for thinking she was another model on our list. Debi has a long list of achievements in her career so far.
She's collaborated with many of the world's leading pop stars including the Black Eyed Peas, Rickey Martin, Q-Tip and Mark Ronson, just to name a few. She even sang vocals on a Britney Spears song. Six of her music projects were nominated for Grammy Awards, as well as having her fourth album "3:33" nominated for Best Latin Pop Album in 2020.
Her dance song "One Rhythm" reached number one on the US Dance Club Songs chart. It also appeared on the EA FIFA 2005 video game. Debi's music journey started from a very young age. She started playing piano at just 4 years of age and she was an accomplished multi-instrumentalist and singer-songwriter by her early teens.
She signed her first record deal at just 17 and studied at the LAMA College for Music Professionals in Los Angeles. Debi one the MTV Chiuku prize in 2011, for her volunteer work in "UNITE to end violence against women", a charitable international campaign by the United Nations.
Furthering her charity work, she was named the official ambassador of YUNGA (Youth and United Nations Global Alliance). More than just a singer, Debi has impressive Latina rhythm and she won first place in the popular TV show Dancing with the Stars.