This is the best AnastasiaDate review anywhere online. That's a promise.
We have been reviewing Anastasiadate for over a decade. We have watched it change and grow. But what really makes this review different is that our staff has actually used it to meet women.
We know its strengths and weaknesses. We know what makes it special and what will drive you nuts. So, we don't mind saying that this is the best Anastasiadate review anywhere!
AnastasiaDate Overview
Do you want to chat with the hottest women in the world? True 10s?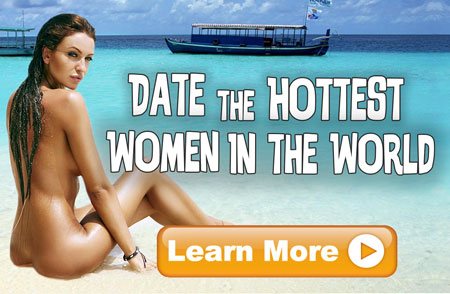 Then click on the link above and let the fun begin, because Anastasiadate has more super sexy women that you have a chance to meet than any site on the internet.
AnastasiaDate is the Ferrari of international dating agencies: Well-designed, expensive, and loaded with options.
It has huge curb appeal because Anastasia always had more incredibly beautiful women than any other international dating agency online.
Want to see the hottest Russian women you can imagine? Women who could be models or actresses? Then Anastasiadate is for you, and amazingly they have recently lowered their prices!
And if you know what to do you
Quick Review of Anastasia's History
Anastasiadate started as a Russian mail order bride agency back in the "Roaring '90s." Then it was known as simply as Anastasia and it was continually dogged by allegations that it was nothing but a scam site.
When International Love Scout started in 2009 there was a core group of dedicated AnastasiaDate haters on the internet who accused the site of almost every crime imaginable.
We investigated it for months before deciding that those allegations were mostly either overblown complaints from disappointed men who didn't end up marrying the Blond Ukrainian mail order bride who looked like Scarlett Johansson or disguised attacks of competing sites.
Regardless of the merit of those complaints ten years ago, Anastasiadate has truly grown and become something new and different in the online dating industry. It is simply the best place to interact with the most beautiful women in the world.
It has some issues which we will discuss below, but it absolutely loaded with innovative communication tools. Oh, and the hottest women you could possibly ever meet.
Anastasia's Video Chat
The old days are over. You can and will get a pile of introduction email letters from women saying hello, but for the most part you probably will only respond to them in chat – not by email.
Anastasiadate has really changed over the years and the biggest change is how it uses chat. It has changed so much that Anastasiadate is almost an international dating version of Tinder. Not exactly, because the men do pay, but it feels a lot more like a modern social media focused dating site than the simple "catalogs" model that re-started the mail order bride industry in the 1970s.
You can go online and chat with thousands of women any time of the day or night and usually see a thousand or more beautiful Ukrainian women. And you can instantly communicate with every single one of them!
That is what is stunning about Anastasiadate.
Now, Anastasia has three types of chat: Live Chat – where you do not see who you are chatting with, Video Chat – where you can see the girl, but she cannot see you; and CamShare – where you can see the girl and she can see you.
It is OK to talk to a girl in Live Chat but ask her to turn on her cam.  Often they will turn it on.  You can see they are who they claim to be and turn it off yourself.
This will save you a small fortune. You know she is real. You have seen her now you don't have to do the cam again, but if she is hot you will want to.
You can toggle on and see the woman on live video for a while. You can see her smile at your jokes and see a little of where she is chatting from.
The video really does give you an enormous amount of information and it makes it much more difficult for scammers.
It does not eliminate scammers, but it helps you know you are chatting with a real live woman – often a stunningly beautiful woman.
Yes, she could be lying to you, but any girl you meet in a bar or coffee house could be lying to you too. But it is a huge help in terms of knowing you are actually communicating with a beautiful woman and it changed our attitude about Anastasiadate when they introduced video chat.
But the real attraction is that there are more stunning women on the site any time of the day or night than you can possibly imagine.
There are super fit trainers, fashion models, and sexy teachers that will make you dream of repeating the sixth grade – and YOU can chat with them.
That may not seem great, but until you have the experience of seeing a nineteen-year-old fitness model who you could never approach in the gym in the United States or Australia carefully read your message and then laugh once she understands your joke, you can't possibly realize what a rush it is.
It is something like 90% of the rush of doing the flirting in person – sometimes more.
This is what really sets Anastasia apart from everyone else. They realize the incredible emotional need this fulfills and they make a huge effort to give you a great chat experience.
If you want an in-depth review of all of Anastasiadate's features read: Maximize Your Anastasiadate Experience.
Services
AnastasiaDate has more stunning women than any other international dating agency, maybe any dating agency. And what makes AnastasiaDate so great is you can get in touch with nearly all of these women within three minutes of filling out the free profile.
Anastasia also has one of the best search engines of any service and the site is well laid out and easy to use. Most of the profiles on the site have been verified and that's valuable.
Anastasia does not offer as many services as any of the other top-shelf international dating agencies, but what really sets them apart is the luxury spin they put on their services.
All of the full-service sites offer phone translations, but Anastasia assures clients that… The interpreter will not only provide high quality translation but will also do her best to represent you in the most favorable light.

Criticism of Anastasia Date
There is a lot of criticism of AnastasiaDate on the internet, but how many of those complaints are from the last three years? In fact, how much of that criticism is from the last ten years?
The Russian mail order bride industry was cutthroat in the 1990s and Anastasia was one of a handful of companies that came out on top in the end.
Many of the complaints that International Love Scout tried to examine seemed to have been from disappointed former competitors who were not able to compete.
Furthermore, in the last decade, most Western nations have introduced measures to control many of the abuses that supposedly went on and AnastasiaDate has to comply with those regulations.
Does Anastasiadate Pay Women To Chat?
One issue that drives some men nuts is the rumors that some women get paid to chat. That is probably true. Some women on Anastasia probably do get paid to chat, but it is complicated.
If a woman signs up through a dating agency, and there are hundreds of them across Ukraine, the agency gets paid by the website they post her profile on. Then they usually send a portion of that money on to the woman based on how much she is chatting.
But many women sign up directly through the website and they generally do not get paid anything. Usually, the women who sign up through an agency have professional photos and those who sign up directly through the website probably don't, but this is not always true.
So, a woman might be making five or ten cents a minute for chatting with you. This is speculation, because it is impossible to get good numbers on this.
For the sake of argument let say she is earning .10 a minute for chatting with you. Maybe she can juggle two or three chatting sessions at once for a while and average .20 a minute. If she doesn't have to take a break and she can keep it up it works out to $12 a hour.
In Ukraine that is a lot of money and this money keeps the women interested. Most Ukrainian girls, no matter how stunning do not believe they are going to land an amazing foreign guy, so the money makes them feel like they are not wasting their time.
It is enough to really help out if she is in school or working in a low paying job. It also is enough to keep the girls from doing cam shows, signing up for sugar daddy sites, or worse.
You are paying the same whether she is getting a small cut or not and her smile makes your heart race. She is the whole reason you signed up for the site, so why shouldn't she get something for her time.
She really does not believe she is going to meet a great guy. In Ukraine there are no fairy tale endings. So, is the small amount she is probably earning a deal breaker for you? That is really the question.
Too Many Beautiful Women
Anastasia pretty much invented the "letter of introduction" practice that many critics condemned as a scam.
What happens is that each woman wrote a letter of introduction that sounded sort of like it was written with a specific guy in mind and then Anastasia sent it to every guy that matched her VERY BROAD criteria in what she was looking for in a man.
It was tricky, perhaps even misleading, but remember the men did not pay a penny until they opened the letter and they were not really hooked until they replied. Today this practice is almost dead, because of the move towards instant communication.
Well, Almost!
You will still get a large number of emails from women. Not the hundreds that used to deluge men's email accounts, but still a significant number.
And if you respond to every e-mail you will soon spend a small fortune. What you might do instead is to search through the site yourself and add the women that you find most attractive to your Contact List.
Those women can see that you have made them favorites. Then they can look at your profile and decide if they want to send you a message.
So, if you get a response from a woman that you have already identified as a favorite then you can go ahead and begin corresponding with her with much better odds than otherwise because you will know that the girl is still active on the site and that she is specifically interested in your profile.
Second, Anastasia Date does not do a good job of explaining their fees and policies. For instance, only guys that carefully read the sign-up material will realize that all communication with Anastasia's ladies has to occur ONLY through the companies e-mail system.
Some guys are annoyed when they discover this, but it is a common practice in the industry.
In fact, unless an agency specifically states that you are buying an email address outright, you should assume that all communications will occur through the company's email system because that is largely the industry standard.
If you are really concerned about the potential of being scammed on Anastasia check out our article that explains Why AnastasiaDate Has More Playboy Quality Women than Playboy.
Personal Experience
People on our staff have personally met women off of Anastasia. So, the rumors that the site is simply fake profiles of stunning women you will never be able to meet is simply not true.
You can meet most of the women on Anastasia if you go to Ukraine and agree to go on a date with a translator. This may seem uncomfortable, but generally, it is OK and the translator is usually trying to help you.
They do not offer tours, housing, or many of the other services other companies offer, but many guys have married women they met on the site.
If you want to know about the personal experience of our staff with Anastasiadate check out: Is Anastasia a Scam?
One last thing, do NOT chat about your money. Never ever try to impress a Slavic woman with your money. It is a huge mistake. It sets the wrong tone and establishes things on the wrong foot.
Talk to her about your accomplishments. Tell her about where you have been and what you have done. Many of these women are especially impressed with guys with military experience, or, strangely enough, real educational accomplishments. And a lot of them are smart women who are happy to chat about books or movies.
If you chat about money you make the relationship about money and if she stays interested that is what she will be after.
How Much Does Anastasiadate Cost?
Anastasia Date is more expensive than sites that sell addresses or a monthly membership program because you are charged a certain number of credits for each action. Here is what Anastasia charged from at least 2008 until 2020″
Credits Cost:
1000 $399.00 or .40 each
500 $249.00 or .50 each
320 $185.00 or .58 each
160 $96.00 or .60 each
80 $56.00 or .70 each
40 $30.00 or .75 each
20 $15.99 or .80 each
Recently they have cut their fees almost in half. Here is what they are charging today:


That to roughly .33 a piece for $49.99 a month, .24 a piece for $149.99 a month, and .20 a minute for $299.99 a month or about half price down from their previous rate.
Since a minute of regular chat is one credit that means for $299.99 you could chat for roughly twenty-five hours, which is more than enough for almost anyone, it is not bad. Well, at least compared to the previous rates.
Security
Anastasia is one of the most popular targets for hackers on the internet. Besides direct hacking attacks, they get indirect attacks were guys use stolen credit cards to sign on to the site.
Because of that, there is an excellent chance your bank will send you a security alert when you make the charge. But that should make you feel good because if you believe you have been overcharged in most cases your credit card company will probably simply reverse the charges.
Summary
No other international dating web site is as much FUN as AnastasiaDate. It really is exciting to be able to contact dozens of women you would drive around the block to see twice in Santa Monica and over and over again in Shreveport, Omaha, or Pittsburgh.
The most serious criticism we have is that Anastasia does not do anything to help you actually meet any of the women. But as this article points out you can request a date with any woman you are chatting with and most will be over the moon to meet you. Here is an article about our staff's experience on these dates.
That is a serious issue, but you can meet them on Anastasia and then use the services of A Foreign Affair to help you with the logistics of actually visiting them.
This way you are getting the best of both worlds. Anastasia has a great chat system but does not help with travel issues.
A Foreign Affair does not offer anything like the chat system Anastasia has but they have helped more men visit Eastern Europe on individual and group romance tours than any other company in the business.
There really is no way to fully explain how hot the women on AnastasiaDate really are. They have more Playboy quality women you can meet than Playboy – far more.
Rather than me continuing to spew adjectives to describe their beauty and reach for analogies to explain just how incredible the ladies over there just take a look at some of the models recently online at AnastasiaDate:
You can click on their photo, fill out your profile, and begin communicating with any of them in about 3 minutes for $2.99.
Wow!
This is a review and I am not supposed to be selling, but when I began going back and reviewing the sites we represent a few months ago I was simply blown away by AnastasiaDate.
It is fun, fast, easy, and the women practically knocked me out.
Unless you are a successful movie producer, a professional athlete, or a hedge fund manager you probably will never get the chance to meet so many incredible women all in one spot.
And these women want to meet Western men.
If you are a moderately successful guy living in the US, Australia, New Zealand, Canada, or the EU, and you always dreamed of dating an actress or model, a natural, stone-cold sober 10, Anastasia gives you a real chance to establish a relationship with a woman so far out of your league it is almost impossible to explain.
There are other sites with plenty of beautiful Russian women, but Anastasia has more young Russian models and stunning Ukrainian bikini brides than any other site. These are special delivery mail order brides!
And because you are meeting them instantly through text and video your chances of really getting scammed or probably no worse than getting scammed if you met them at a party or got set up on a date with them by your grandmother.
Women can always scam men, but, though many of the guys who scream loudest about scammers hate to admit it, men scam women all the time too. But with all the tools available on Anastasia if you get scammed it is probably your fault.
I am going to admit. I love the new AnastasiaDate! It's fun, cool, and the women are just incredible. There are literally thousands of girls that even the pickiest cad would rate as 8s, 9, or 10s.
If you can't find a hot mail order bride here you may need to get your eyes checked.
AnastasiaDate Review
Hotness Factor

User Interface

Number of Profiles

Quality of Profiles

Security

Cost
Summary
Anastasia would probably get a perfect 5 if they explained things more clearly, developed a straightforward, easy to understand pricing system, and stopped the practice of sending out the letters of introduction.
Pros
You'll be blown away by the Russian women and Ukrainian girls on Anastasia. They literally have thousands of exotic Russian models and beautiful Ukrainian bikini babes.
Many of Anastasia's profiles have been confirmed in person.  Further, they allow the girls to write nice long reviews and the Interviews section they answer a series of question that gives you a little better idea of who the girl really is.
Cons
Anastasia does a very poor job of explaining their terms and this ends up pissing alot of guys off.
It is the most expensive agency, but they clearly offer real value for the money.