The world can never get enough of beautiful women, and South Korea is eager to make a contribution. The Korean women we feature here are not only hot… they are also incredibly talented ladies.
But remember, here at International Love Scout we encourage you to do more than just look at pretty pictures… We encourage you to actually go out and meet beautiful Asian women like the ones below.
Amazingly, you have a realistic chance to meet these women! Click on one of the photos and get all of the details. It is an amazing opportunity!
Yes, you can actually date those girls! They all have dating profiles up over at Loveme.com and would love to meet a guy like you.
Now, without further ado, let's look at some women who you probably can't date. Here's our list of top 20 hottest Korean women on the planet.
---
G. Na
Singer, Songwriter, Actress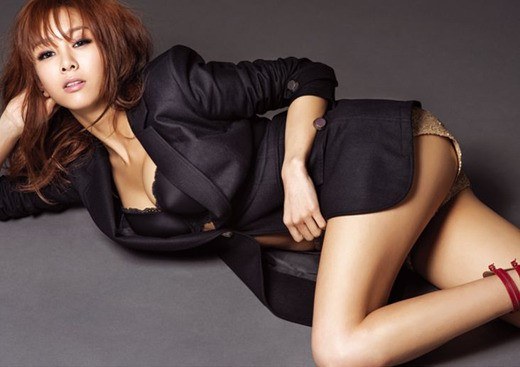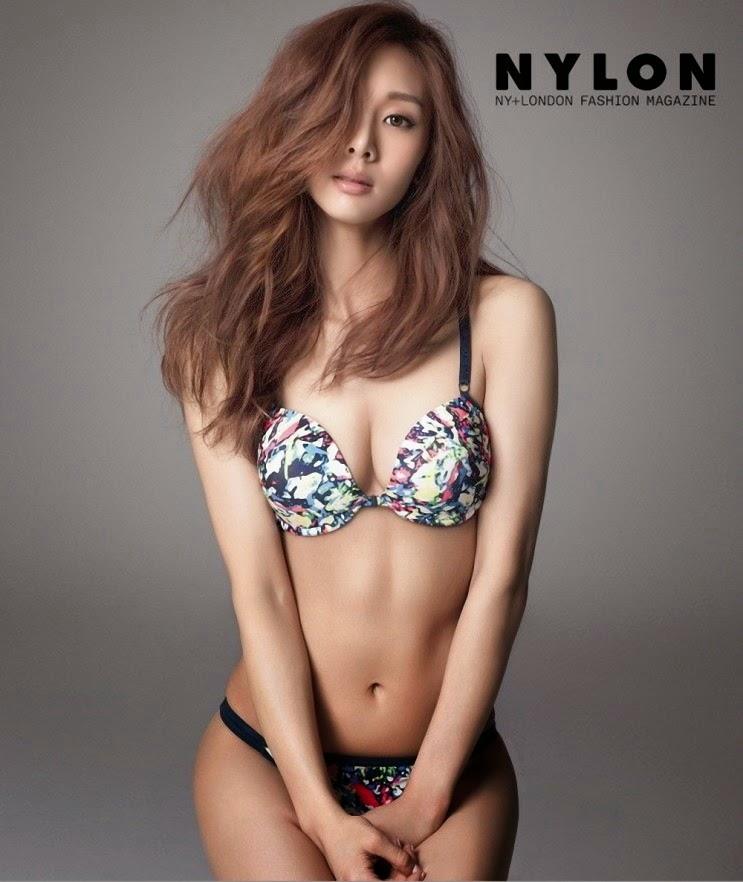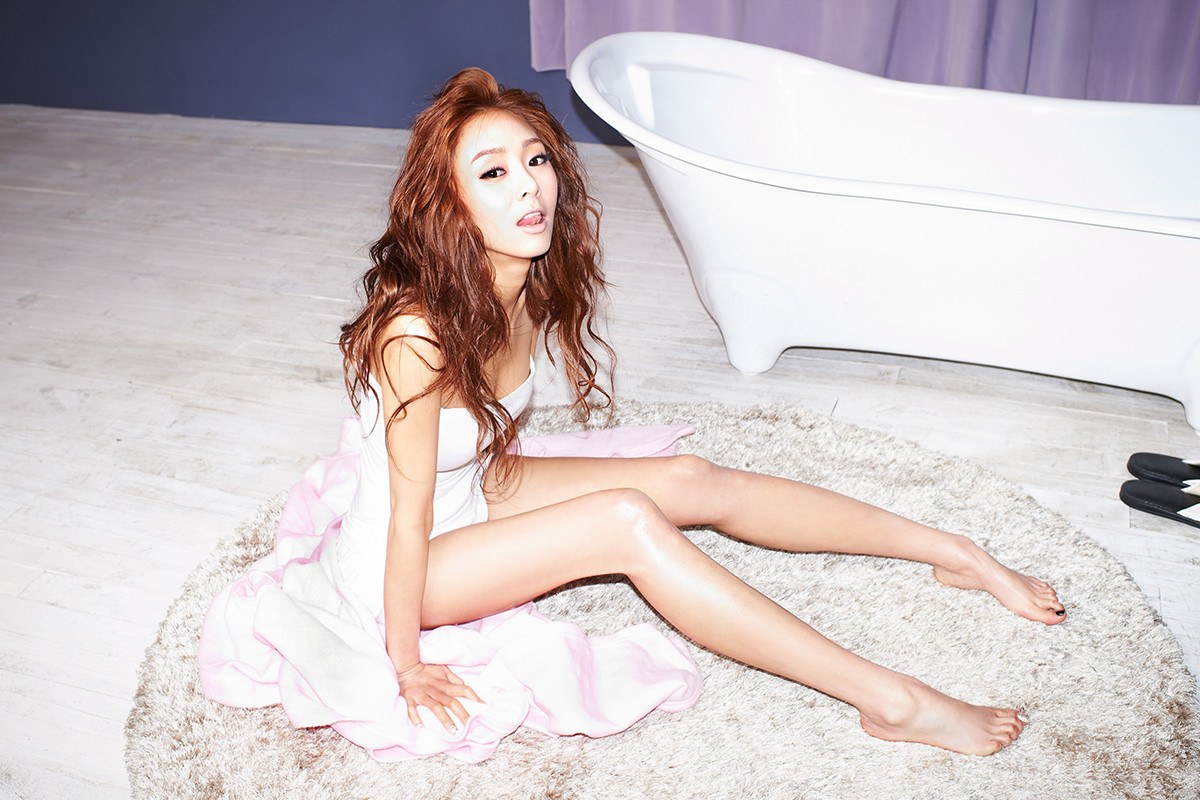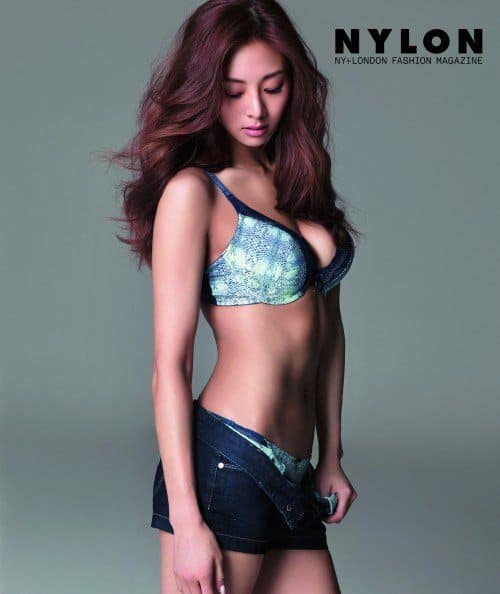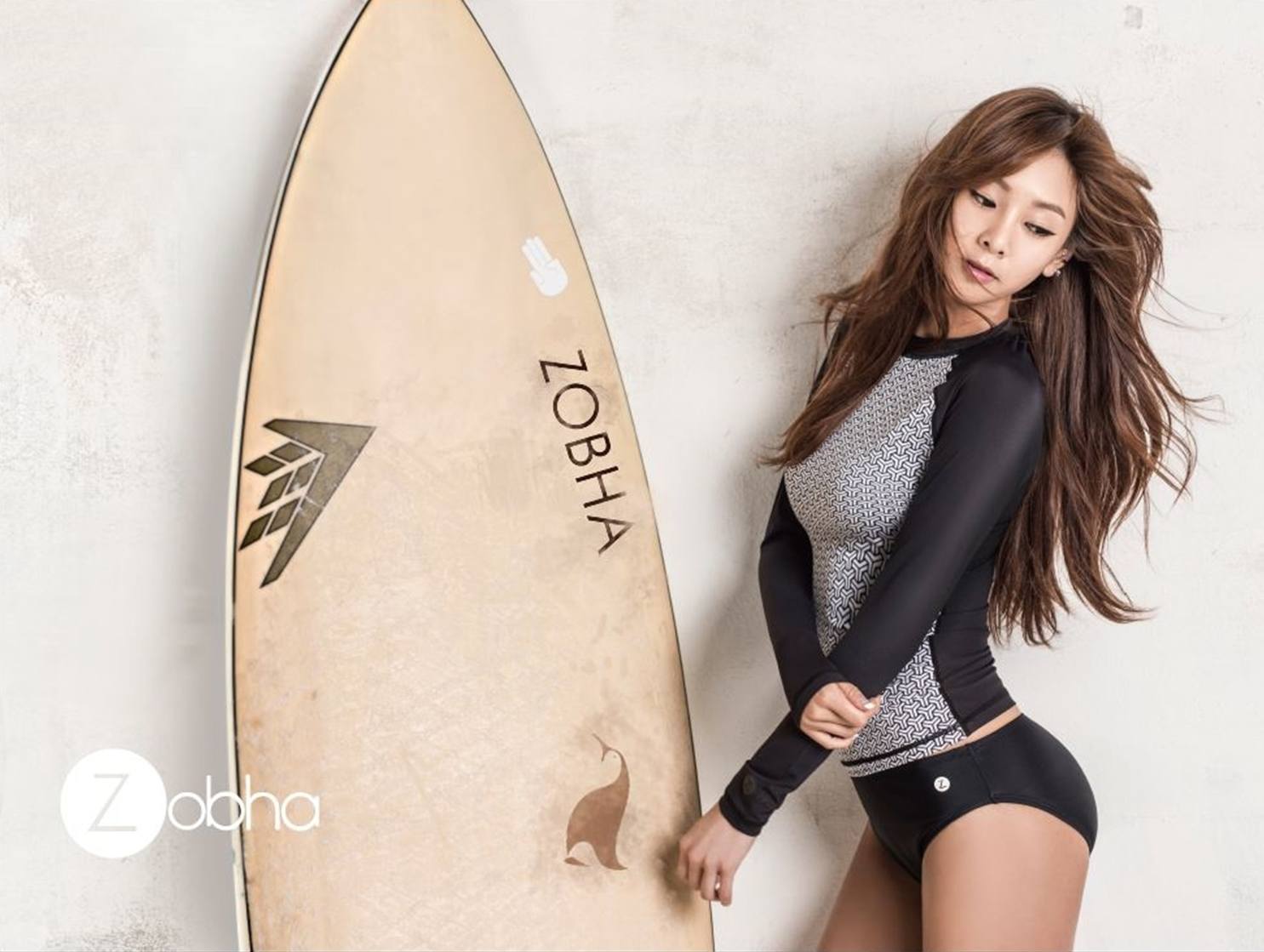 Hailing from Edmonton (Alberta, Canada), Gina Jane Cho is a 31-year-old, 3in1 Korean beauty. She is an actress, a singer, and songwriter now residing in South Korea. So far, she has released one full-length studio album and five EP's.
Back in 2007, G. Na should have been the leader of Five Girls, a girl group project, under the now-defunct label Good Entertainment. Unfortunately, the label wasn't doing well financially, so the group never got a chance to debut.
Three years later, G. Na kickstarted her music career by releasing Draw G's First Breath, her debut EP. The release put her under the spotlight, as Cyworld Digital Music Awards named her Rookie of the Month.
Between 2007 and 2016, she has appeared in fourteen variety shows, as well as four television dramas.
---
Lee Hyori
Singer, Record Producer, Activist, Actress, Television Presenter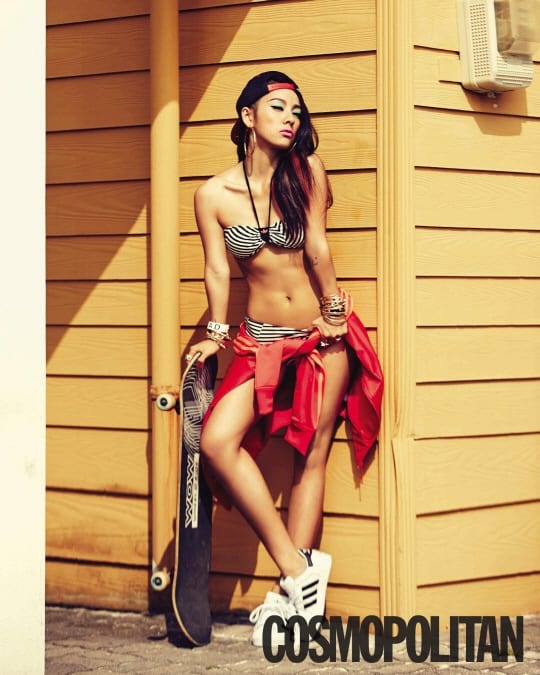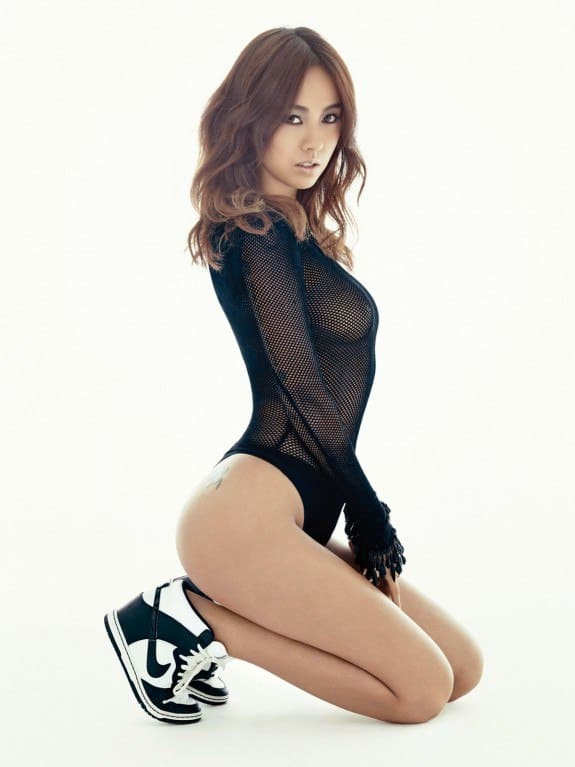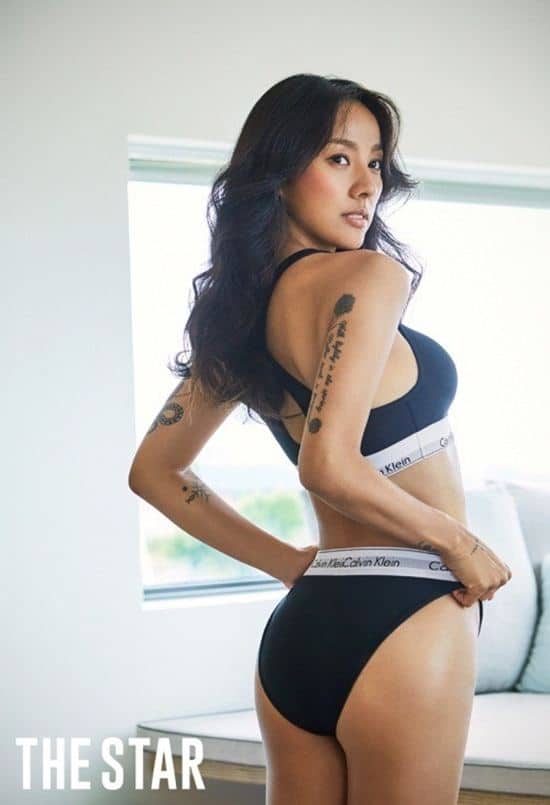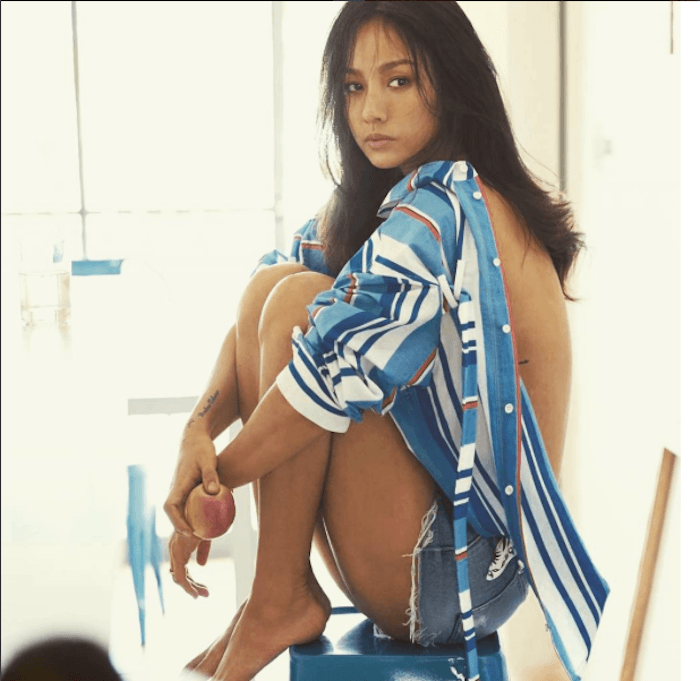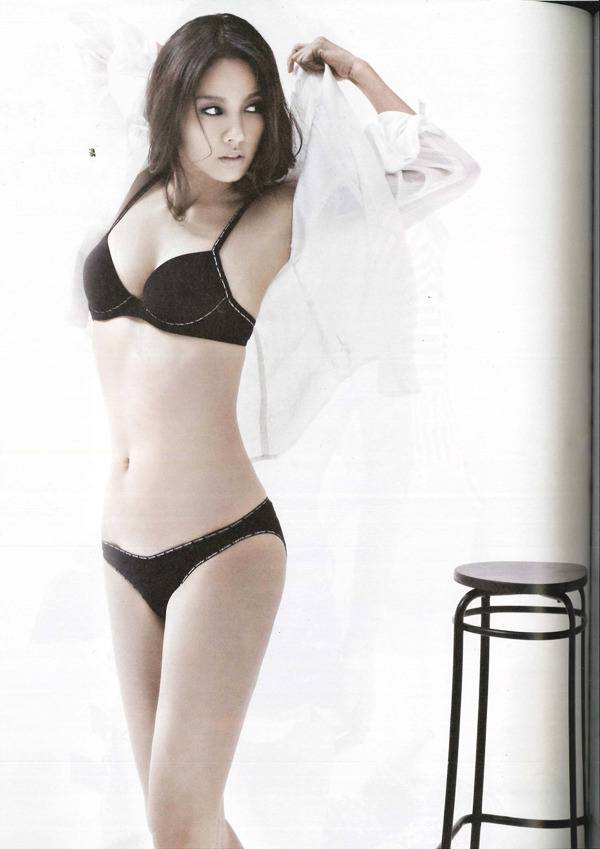 The stunning beauty of this 39-year-old Korean hottie is matched only by her voice. Thanks to this combination, she is hugely popular in South Korea. In fact, she was the highest-earning South Korean female singer back in 2006.
In 1998, she debuted as a member of the Fin.K.L, an immensely popular K-pop group at the time. Even though the group has been on a hiatus since 2005, they never officially parted ways. In 2003, Lee released her debut solo album Stylish, selling over 140.000 copies domestically.
Her music style covers a range of genres, with Lee composing the majority of the songs. Moreover, Lee's performances are very emotional, despite her being a nationwide sex symbol.
Thanks to her captivating beauty, she struck a number of deals with Samsung, Lotte Liquor and, most notably, Ĭsa Knox. She is also a prominent animal rights activist, voicing strong opposition towards wearing animal fur.
---
Lee Hanee
Actress, Model, Classical Musician, Gayageum Player, Beauty Queen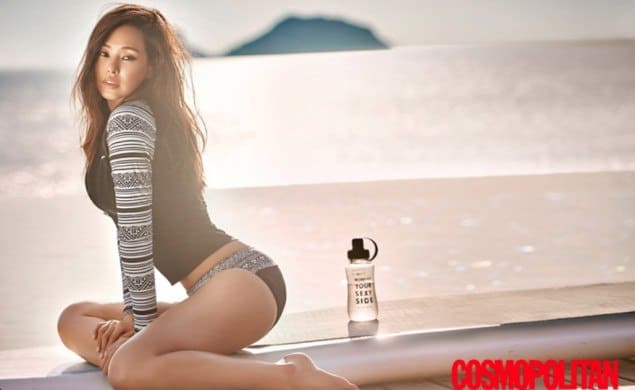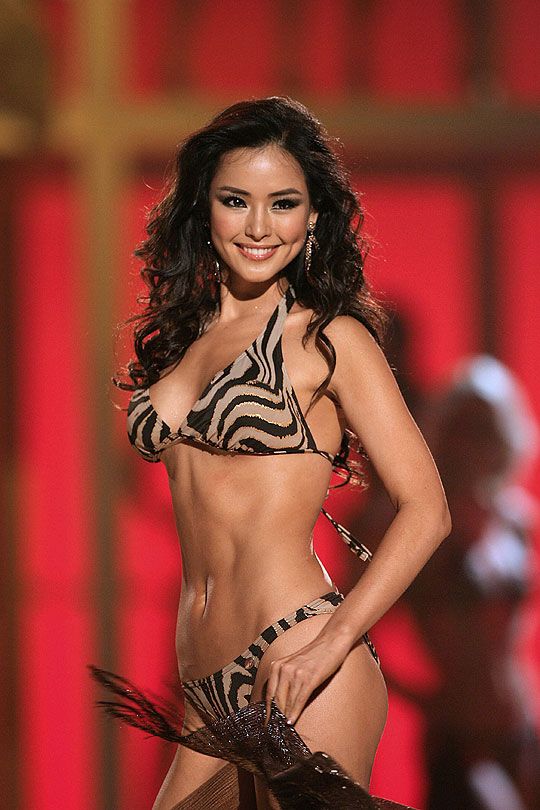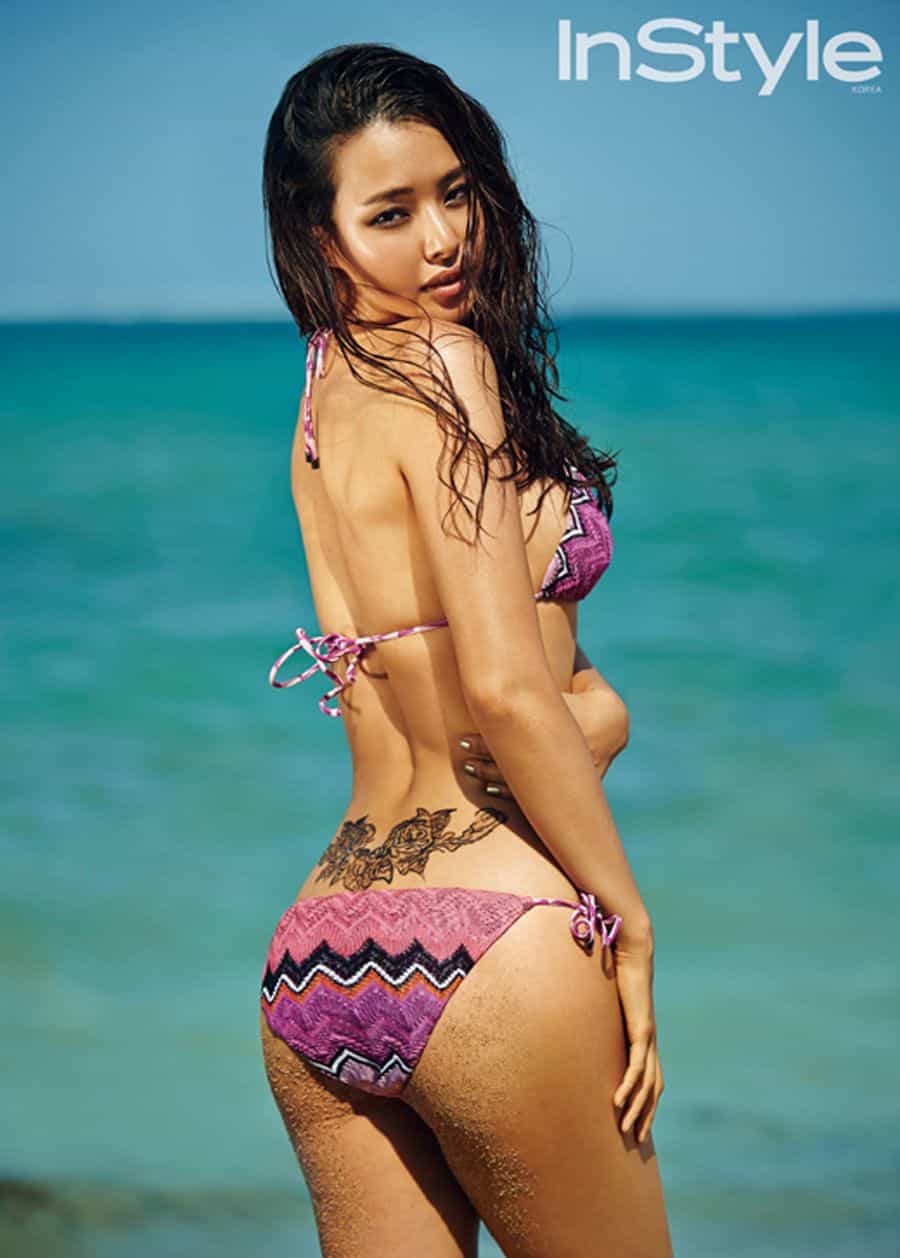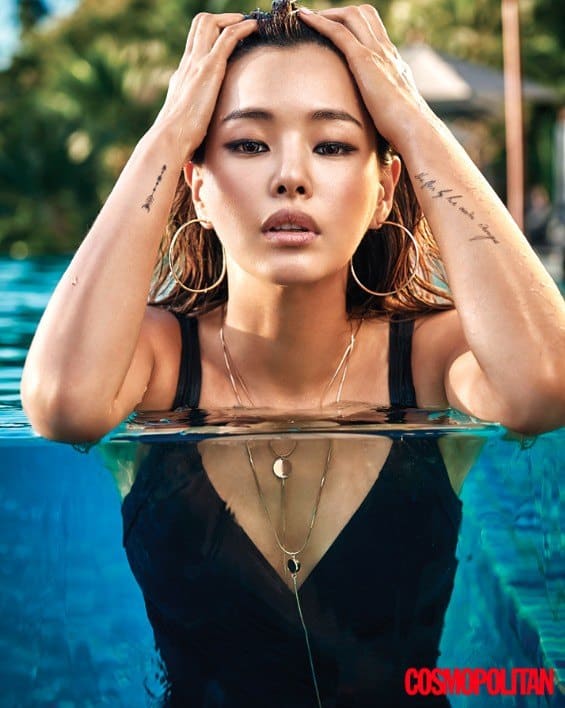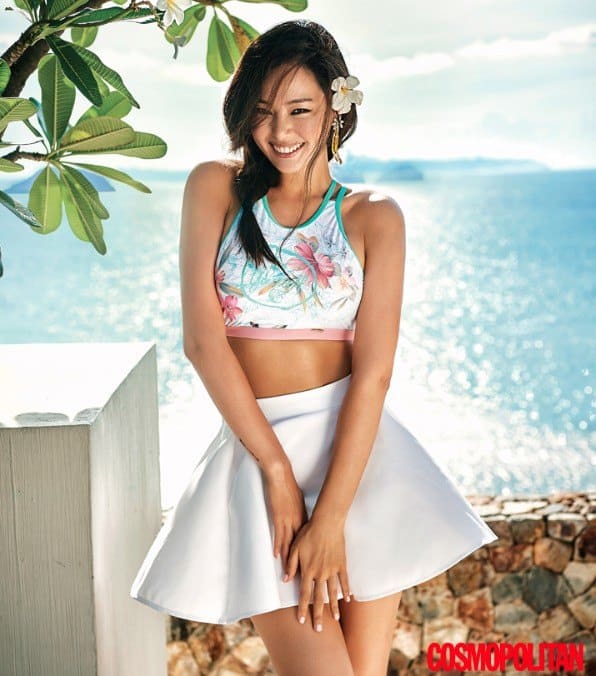 This 35-year-old South Korean hottie is another example of good looks being just the icing on the cake. The layers are, of course, acting, modeling, and musicianship.
Lee plays the gayageum professionally, her career including four albums and live concerts in over 25 countries. In fact, she had the honor of taking part in the closing ceremony of the 2018 Winter Olympics.
Speaking of her beauty, Lee flaunted her looks in two beauty pageants. In fact, she was the 2006 Miss Korea, which gave her a spot in the 2007 Miss Universe Pageant.
Lee has made numerous film and TV appearances, winning many awards along the way. Aside from being incredibly hot, Lee also sports a third-degree black belt in taekwondo. Therefore, we can say she's a real femme fatale.
---
Park Shin Hye
Actress, Singer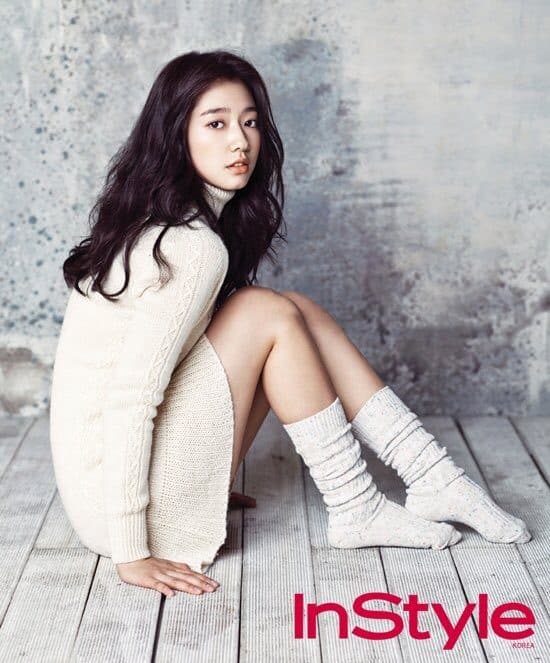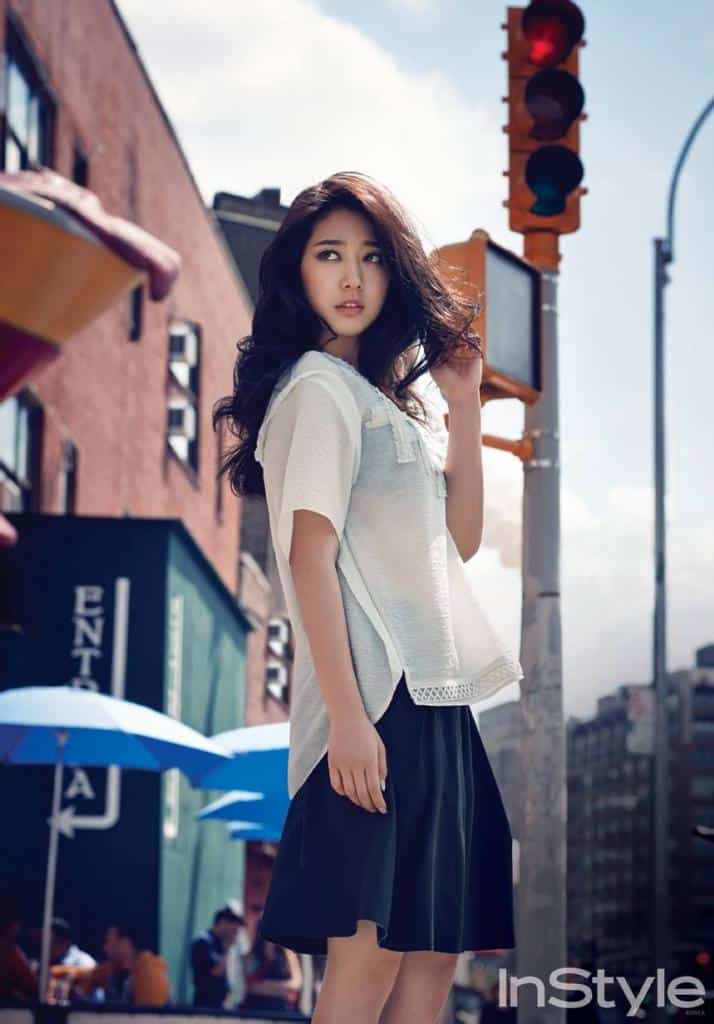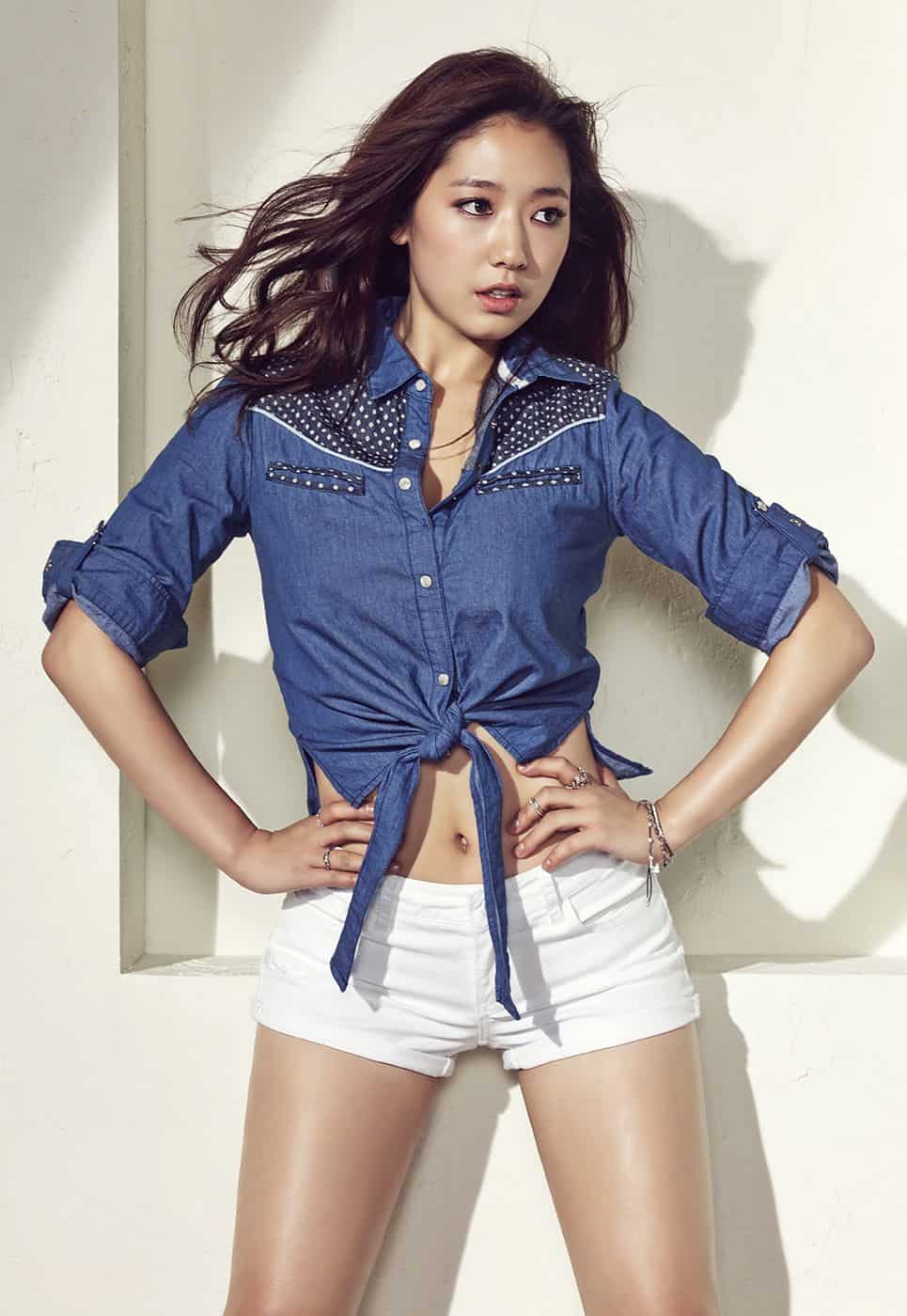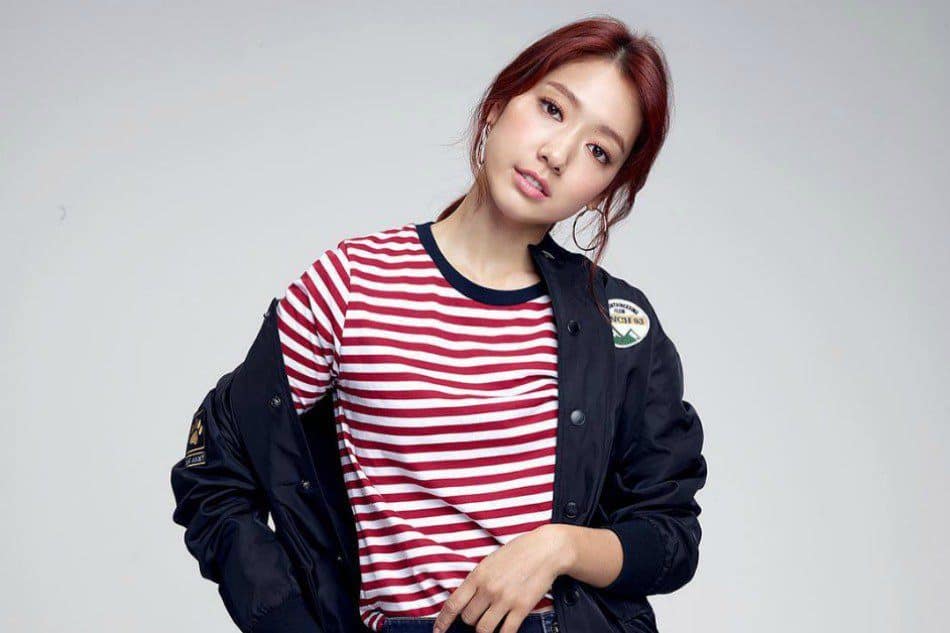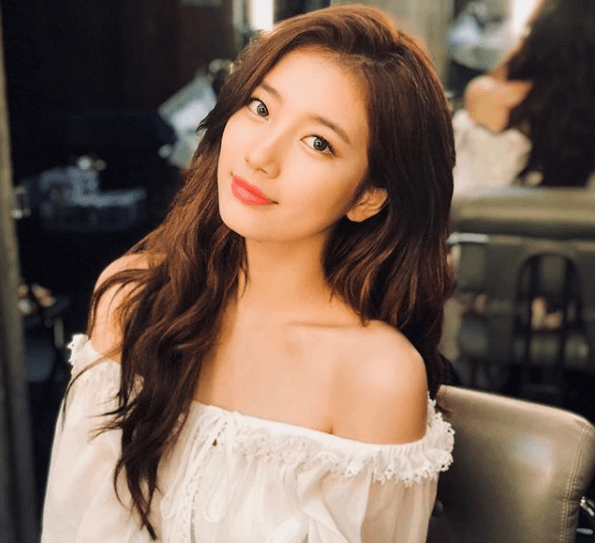 "Beauty wrapped in innocence and talent" is a phrase that perfectly describes Park Shin Hye. This unique combination gave the 28-year-old an opportunity to climb the steep ladder of the Korean entertainment industry.
Park's acting skills stood out in such melodramas as Tree of Heaven, and Stairway to Heaven. Furthermore, her role in You're Beautiful earned her much-deserved recognition in Japan, while acting in Cyrano Agency brought her international fame.
This hot Korean girls array of talents also includes singing, dancing, acting and playing two instruments.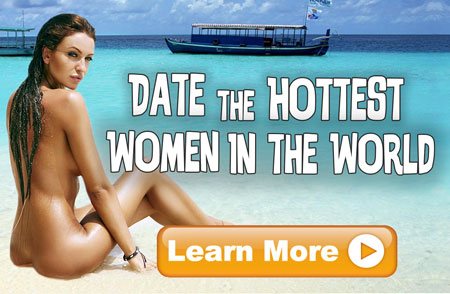 Park is also is a prominent endorser for several international brands, with an estimated net worth of $3 million. Despite her fortune, Park is a prominent social activist. She focuses her charitable work towards helping children and those in need.
---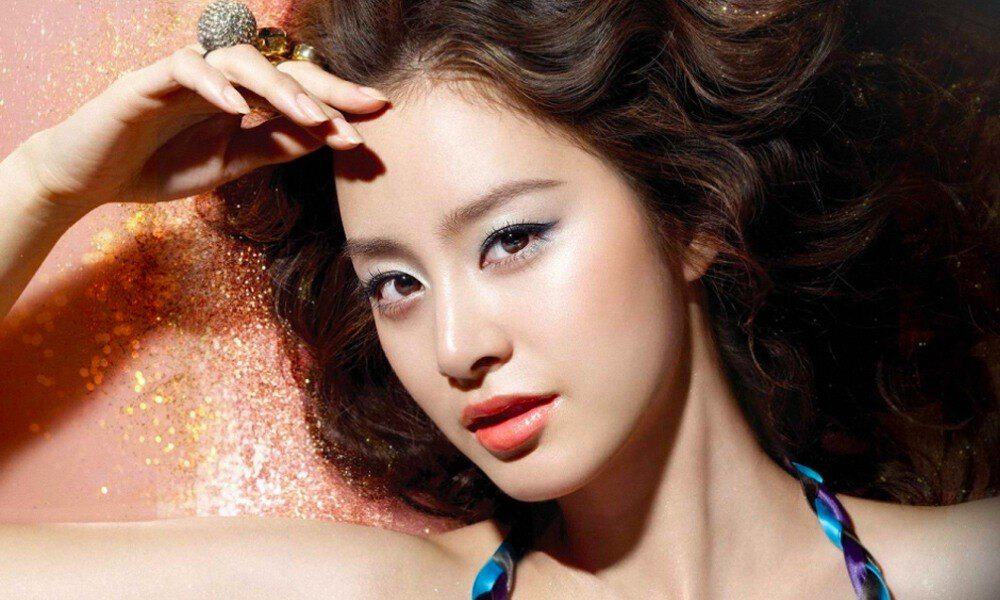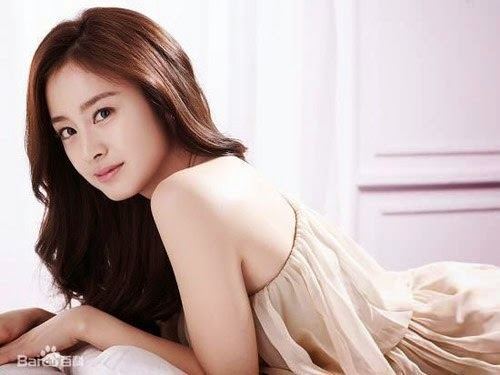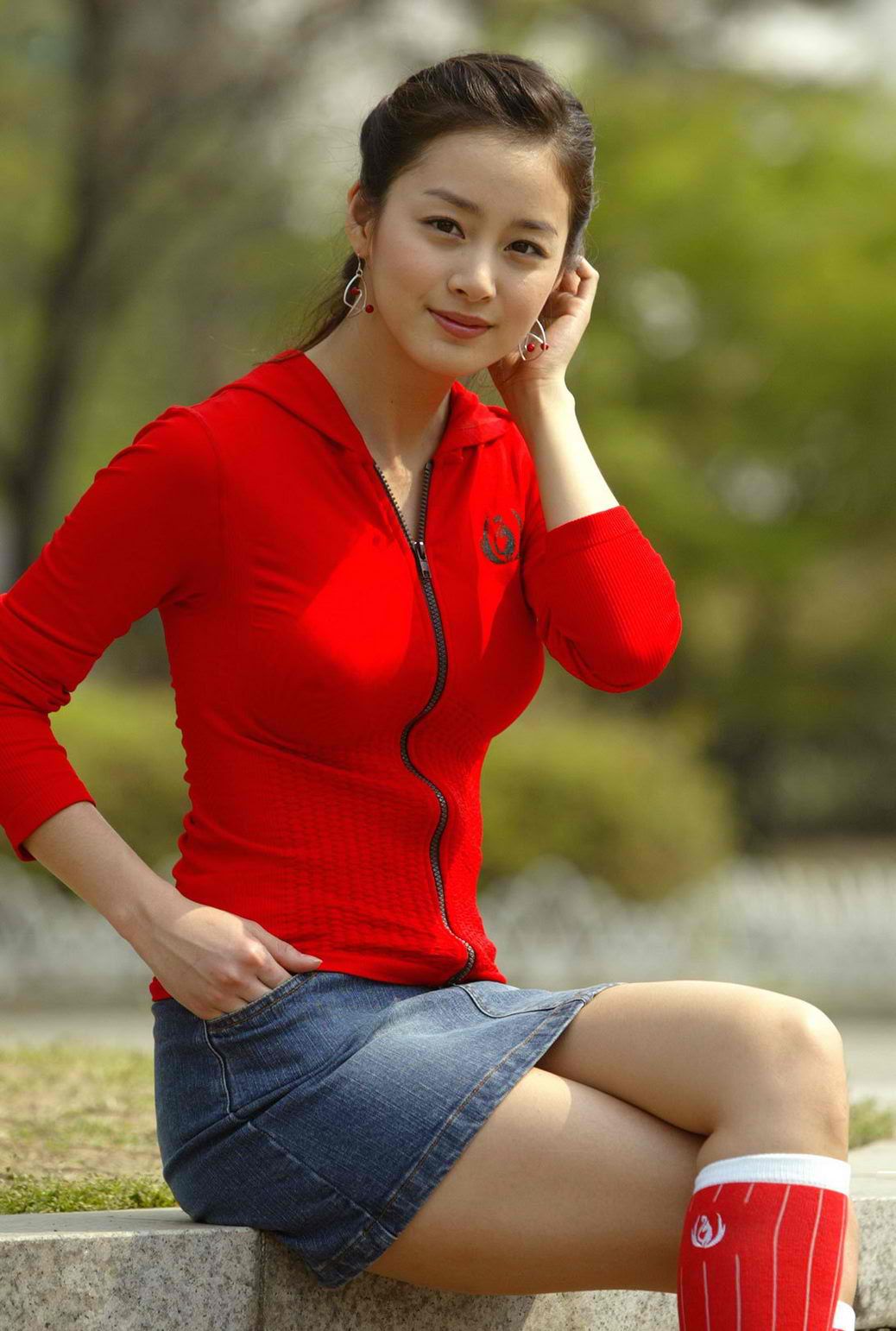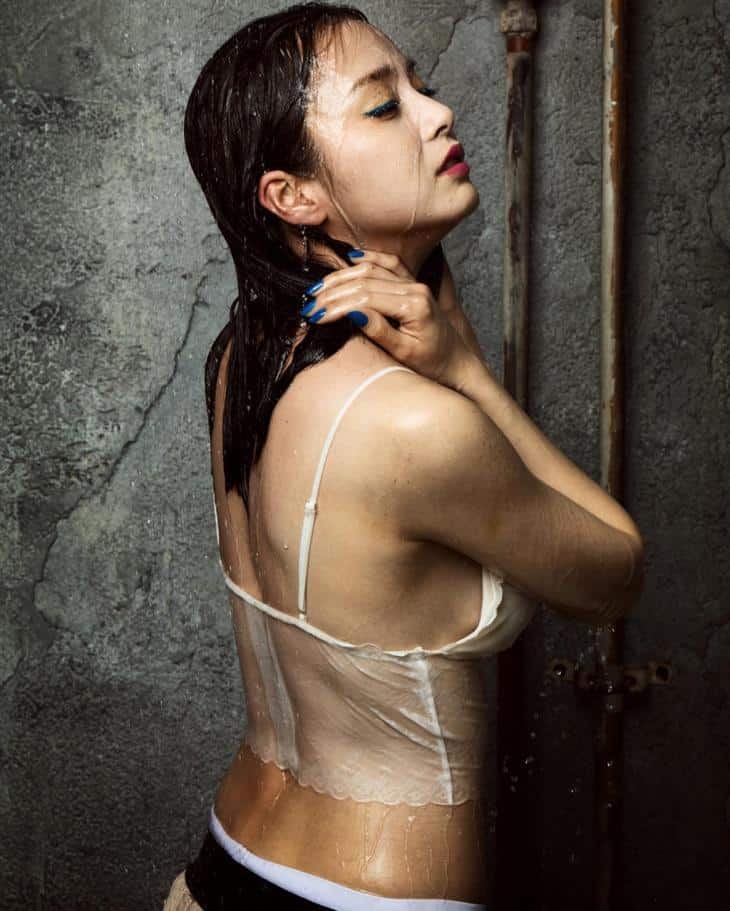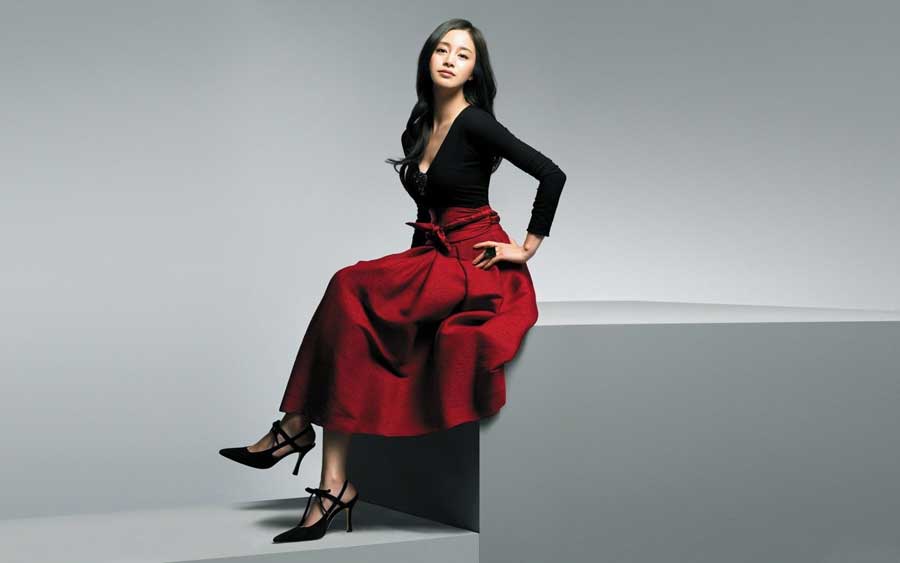 Speaking of the hot Korean women, it's hard to leave out Kim Tae Hee. She is a prominent actress who appeared in many Korean dramas, with a BA degree in fashion design.
The year 2000 saw the beginning of her career as a model. The backstory is almost like a movie — an advertising agent spotted her in a subway, which later opened the door to modeling and other career opportunities. A year later, she made her acting debut in The Last Present.
Along with our previous candidate, she was part of Stairway to Heaven's main cast in 2003. So far, she has starred in 6 movies, and 11 television series.
In addition to her successful career and the numerous awards she's won, this enticing Korean is extremely charitable, as well. That being said, it is clear that her personality stands side by side with her beauty.
---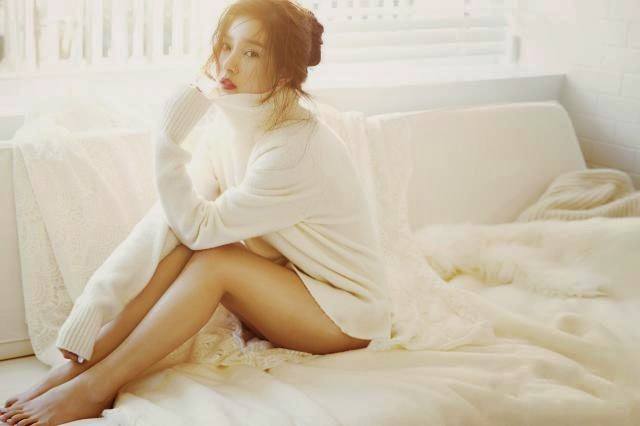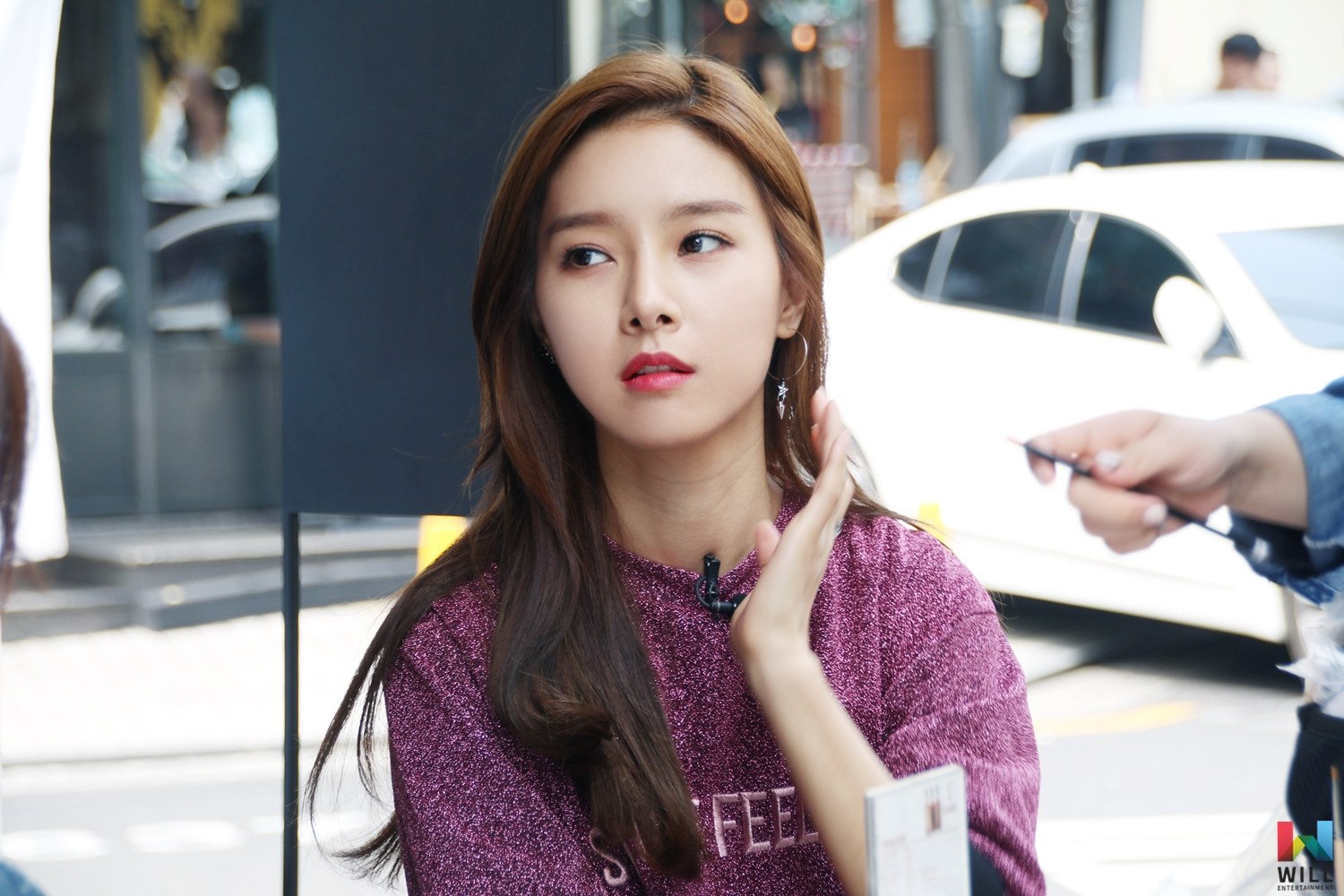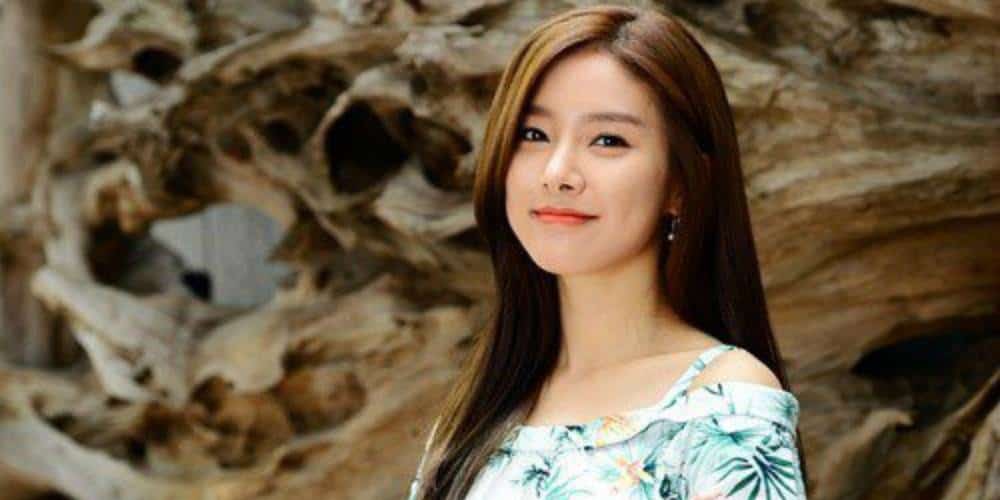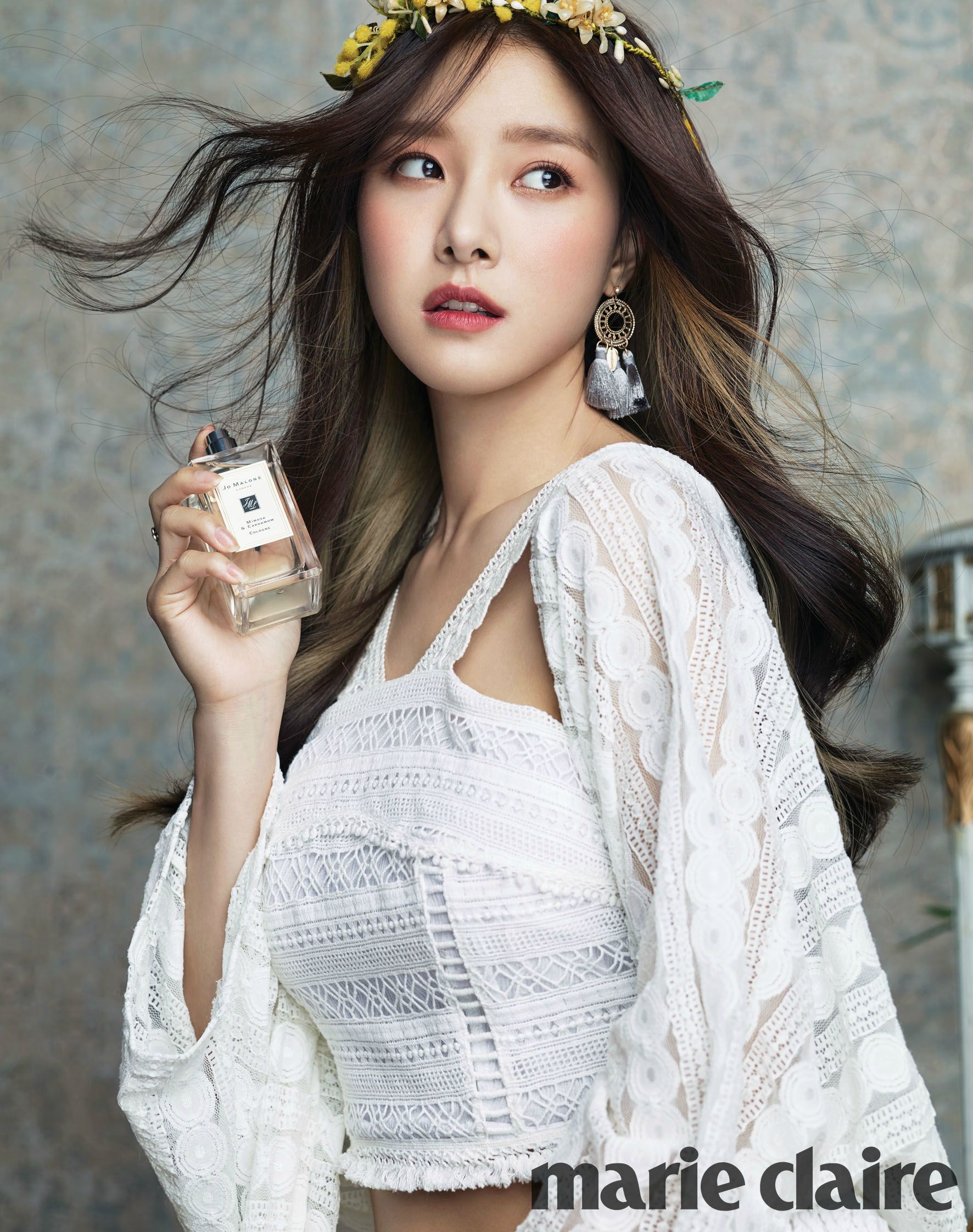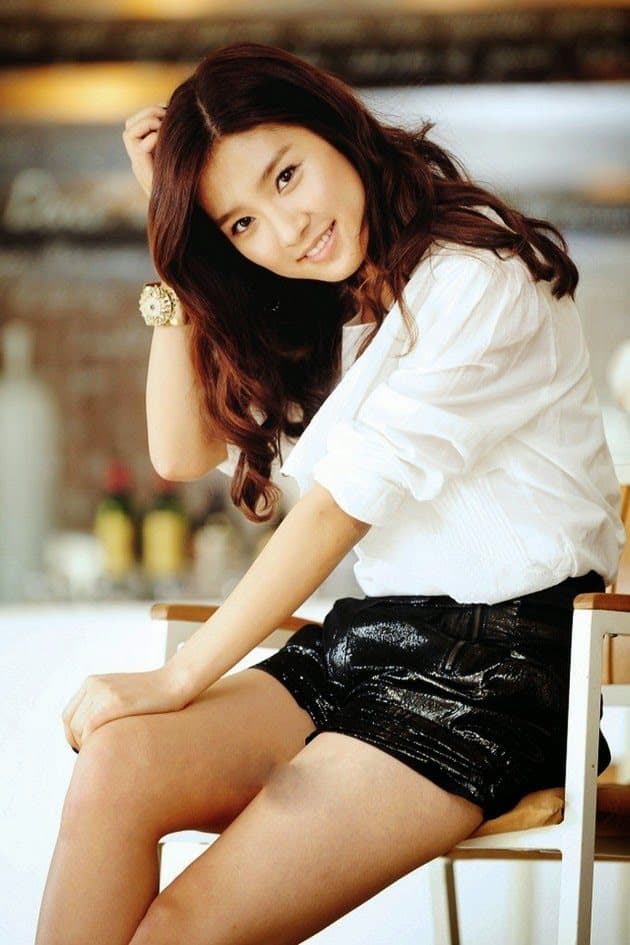 Next on our list of beautiful Korean women is the petite, but stunning Kim So Eun. She stepped under the limelight by acting in Boys over Flowers, an incredibly popular 2009 Korean drama.
This 29-year-old Korean babe landed her first role in 2005, while she was still in high school. Since then, she has showcased her versatility in 9 movies and 12 television series. One of her roles even had her practice archery and horseback riding.
Moreover, she has received 12 nominations for her acting achievements, 8 of which she won. On top of that, she also co-hosted the variety show Glitter with Victoria Song.
Aside from being an accomplished actress, Kim also used to be an athletic skier prior to becoming a model. Furthermore, she has appeared in many popular Korean magazines.
---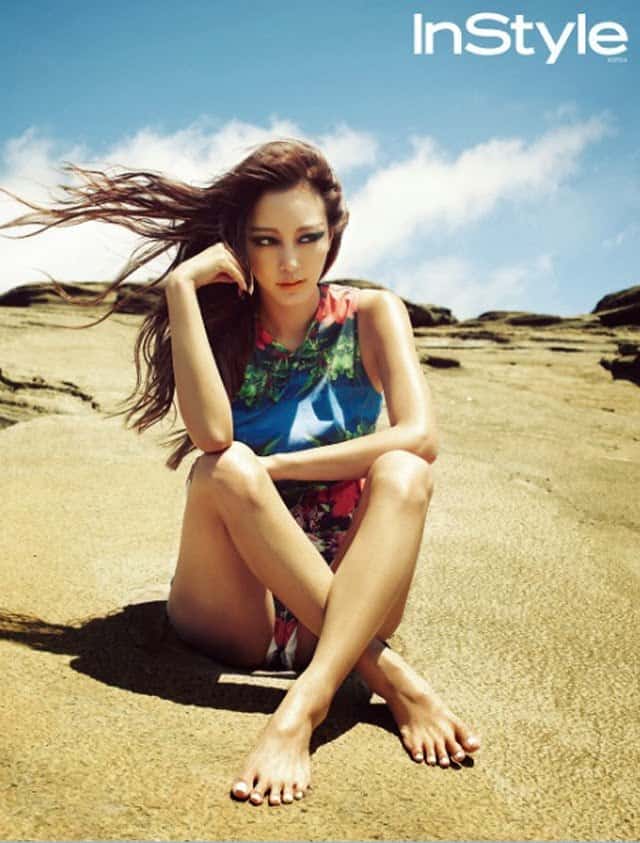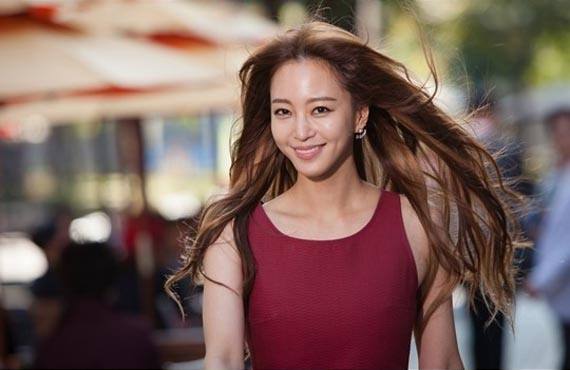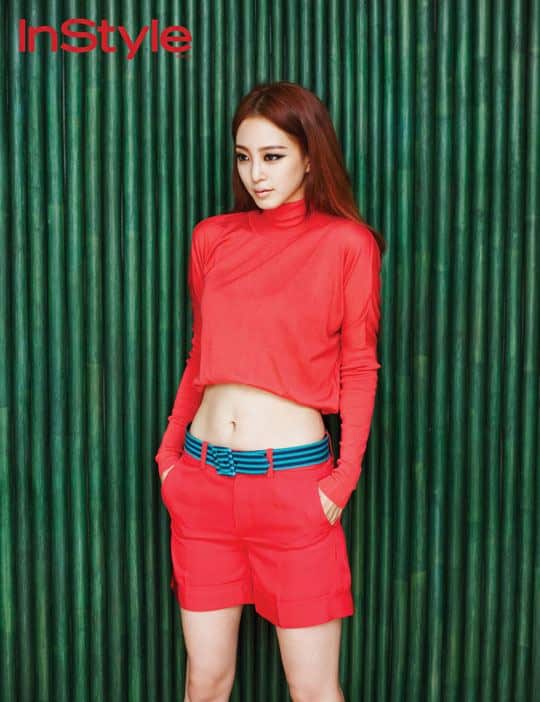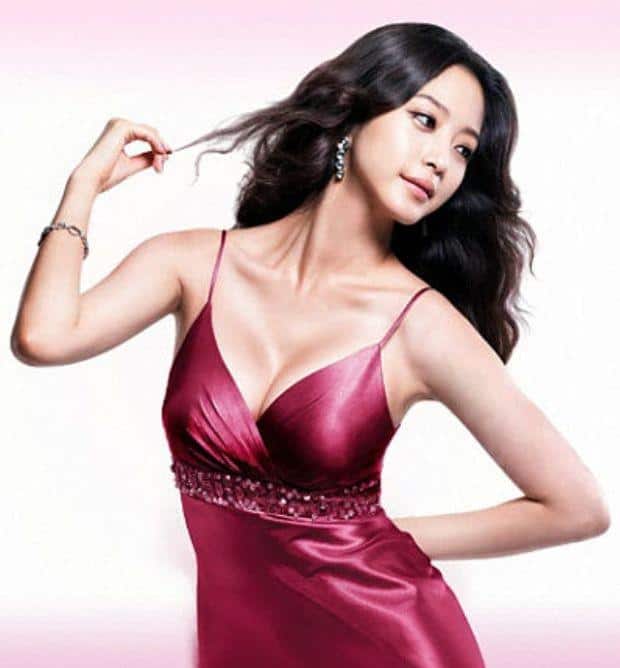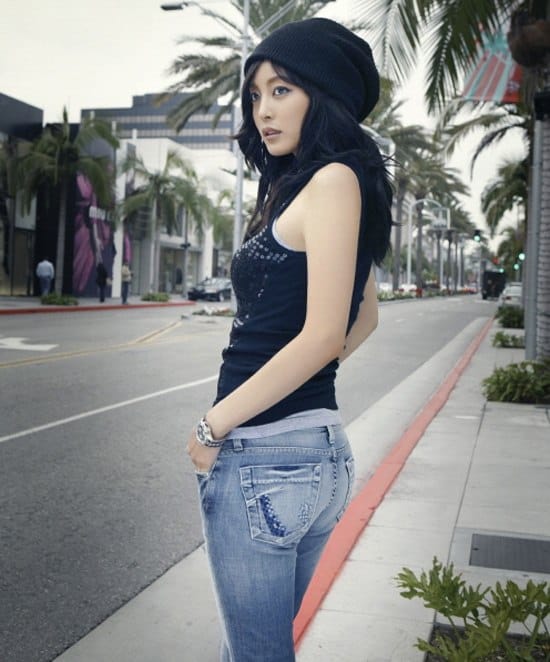 Born in 1981 in LA, California, this gorgeous actress first entered the television industry in 2003. Prior to that, she used to be a model, having won the 2001 SBS Supermodel Contest.
Since she wanted to pursue a career in Korean entertainment, she moved to Korea and acquired their citizenship. Despite the fact her acting was received poorly at first, her persistence paid off in Couple of Trouble, soon after.
Aside from her film and television appearances, she has also starred in two music videos and has recorded five singles. However, her failure to show up and film her part for Spy Myung-wol in 2011 cast a shadow of controversy on her acting career.
Despite that unfortunate event, she made a comeback in 2014 and will make an appearance in the SBS drama Big Issue.
---
---
Yoon Eun-hye
Actress, Singer, Entertainer, Model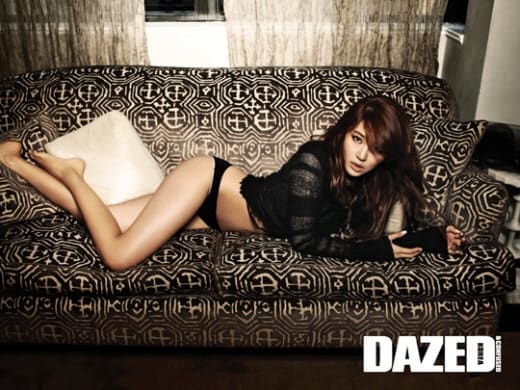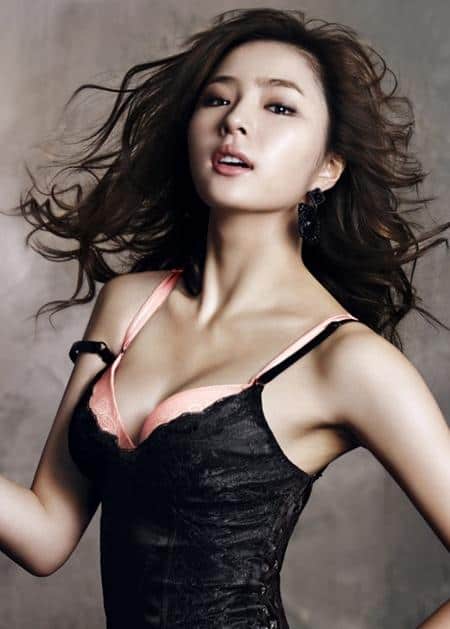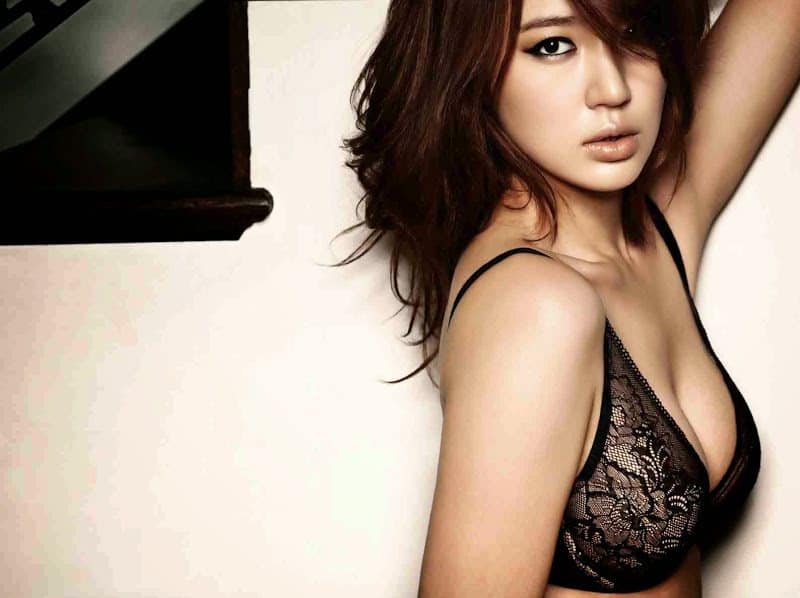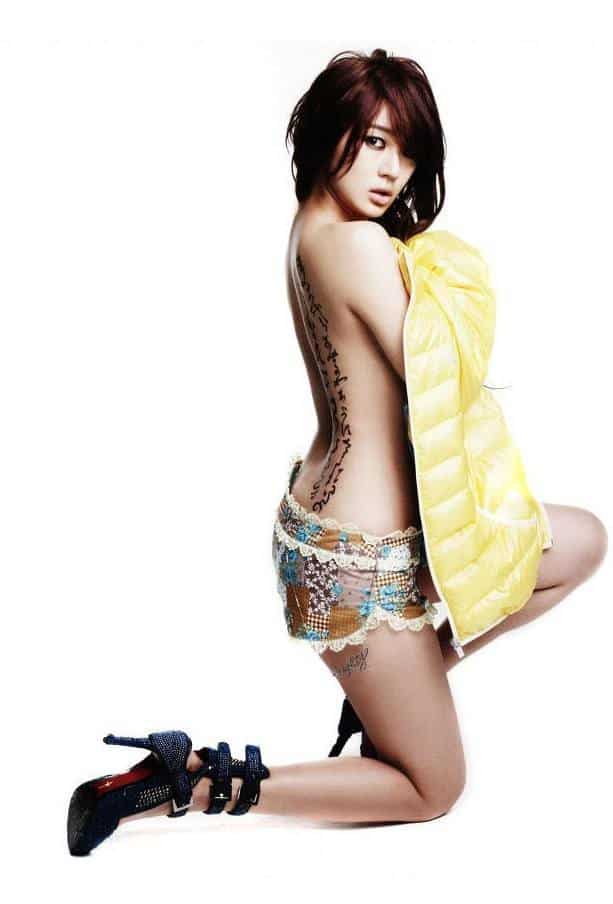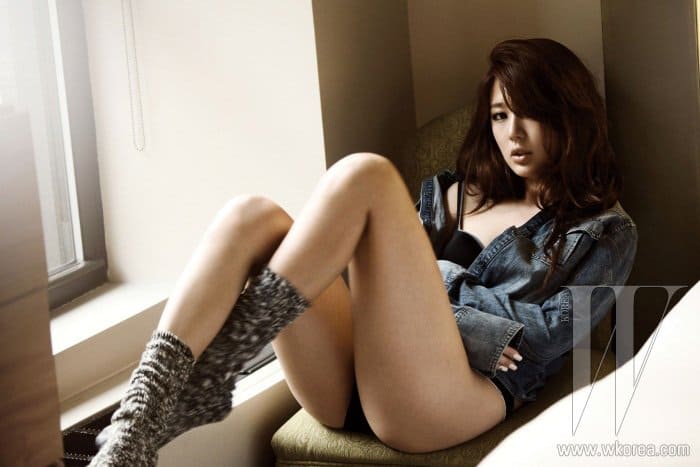 Our next gorgeous multi-talent Korean lady is the 34-year-old Yoon Eun-hye. Having started out in Baby V.O.X., a K-Pop girl group, she went on to become an actress, singer, director, and model.
After ending her six-year-long career with Baby V.O.X., Yoon debuted in Princess Hours. The romantic comedy garnered a lot of attention despite the initial criticism of Yoon's acting abilities. She then carved her place in the entertainment industry by starring in such dramas as My Fair Lady and The Vineyard Man.
Yoon set the bar high with her directorial efforts. In fact, she got a chance to show her movie The Knitting at 17th Busan International Film Festival, as well as a few others.
Even though a few controversies had left a mark on her career, Yoon managed to resolve all disputes, all the while keeping her private life away from the public eye.
---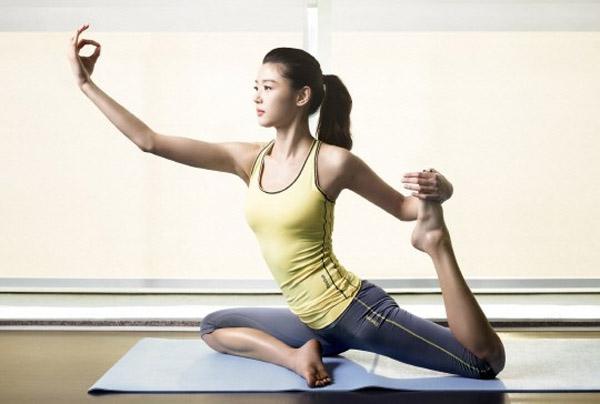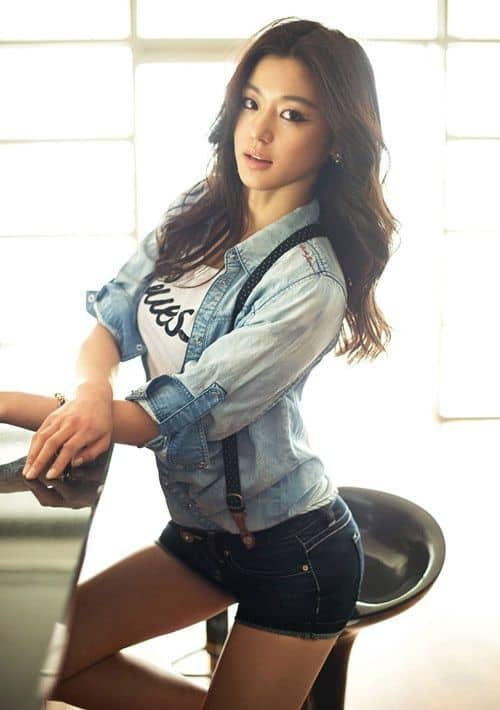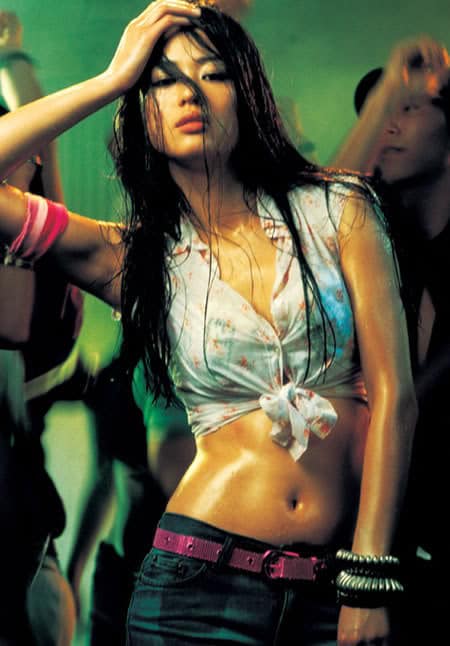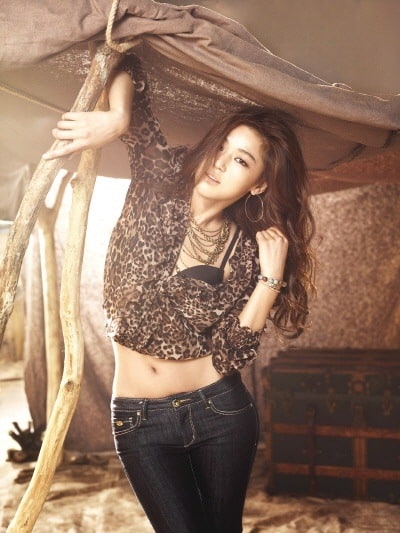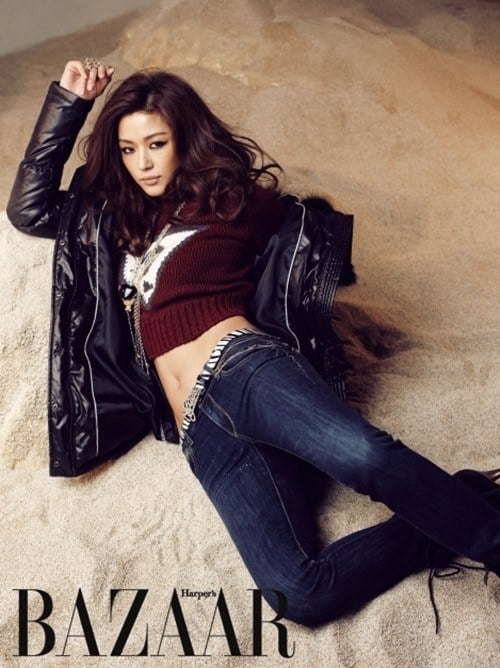 The next beauty occupying our list of hot Korean women is a prolific, well-paid actress. In fact, it was her mother who insisted on her becoming an actress, due to her being tall and slim.
Having given up on her dreams of being a flight attendant, Jun debuted as a model in a 1997 issue of Ecole Magazine. From there, she went on to star in a Samsung commercial for My Jet Printer. The performance has captivated many young Koreans who praised her as an icon.
Her debut film, White Valentine, has garnered little attention. Despite that, she soon made a major appearance in Il Mare, a melodrama that was a box-office success. She then solidified her acting career by starring in ten other movies, and five TV series.
---
Han Hyo Joo
Film and Television Actress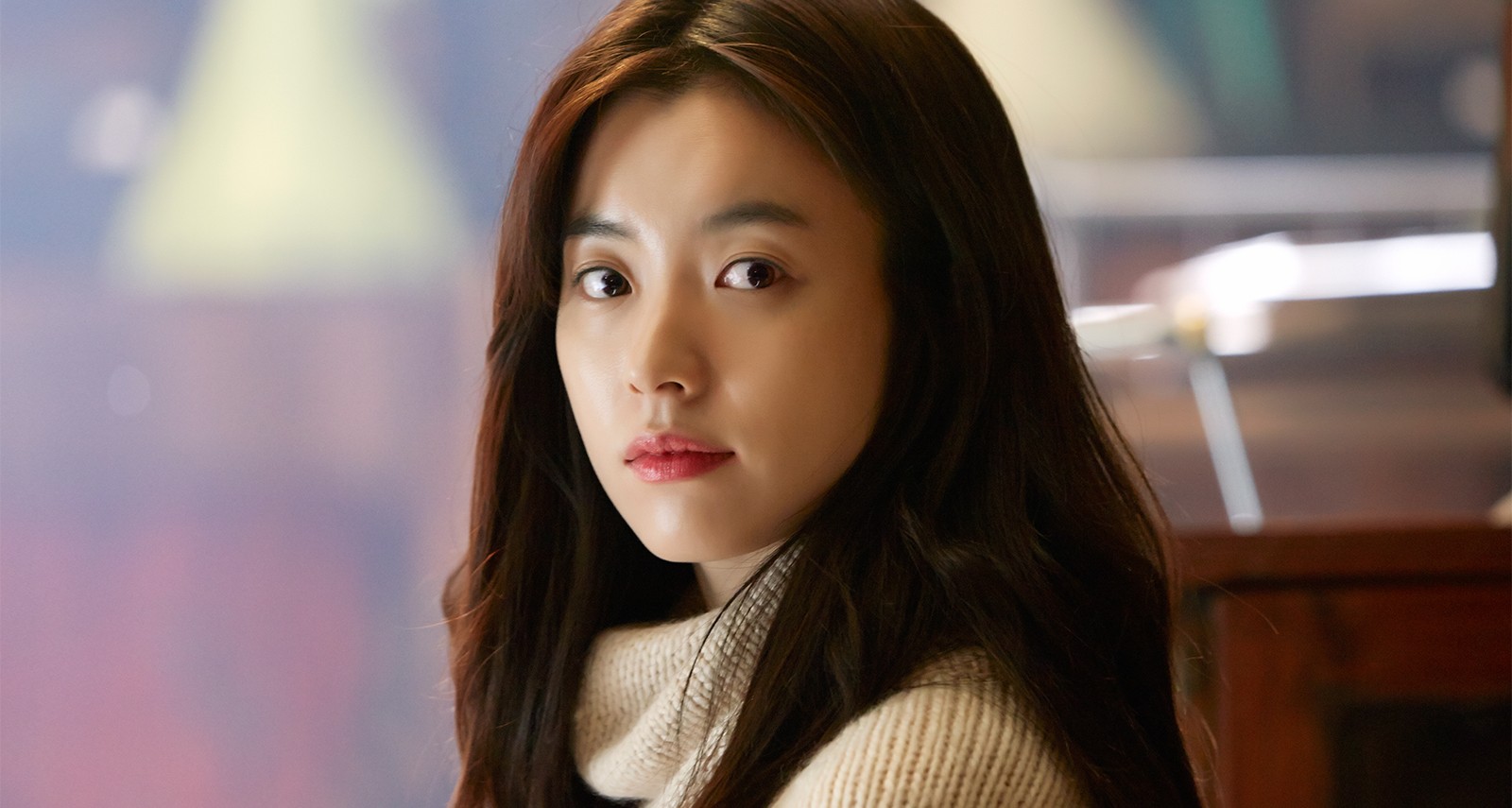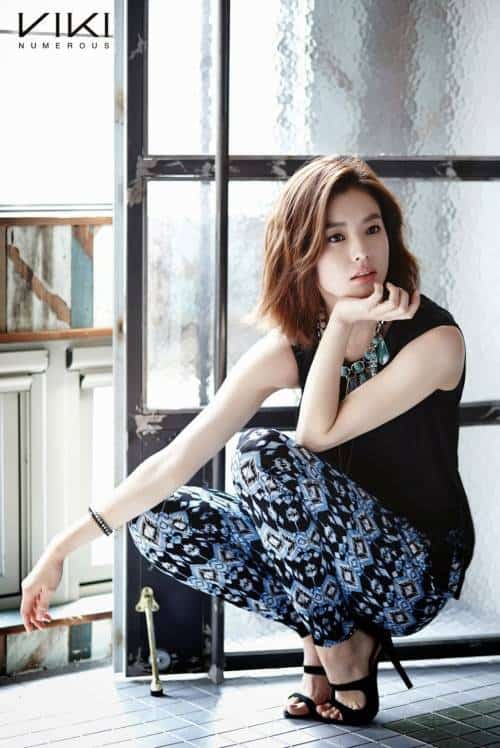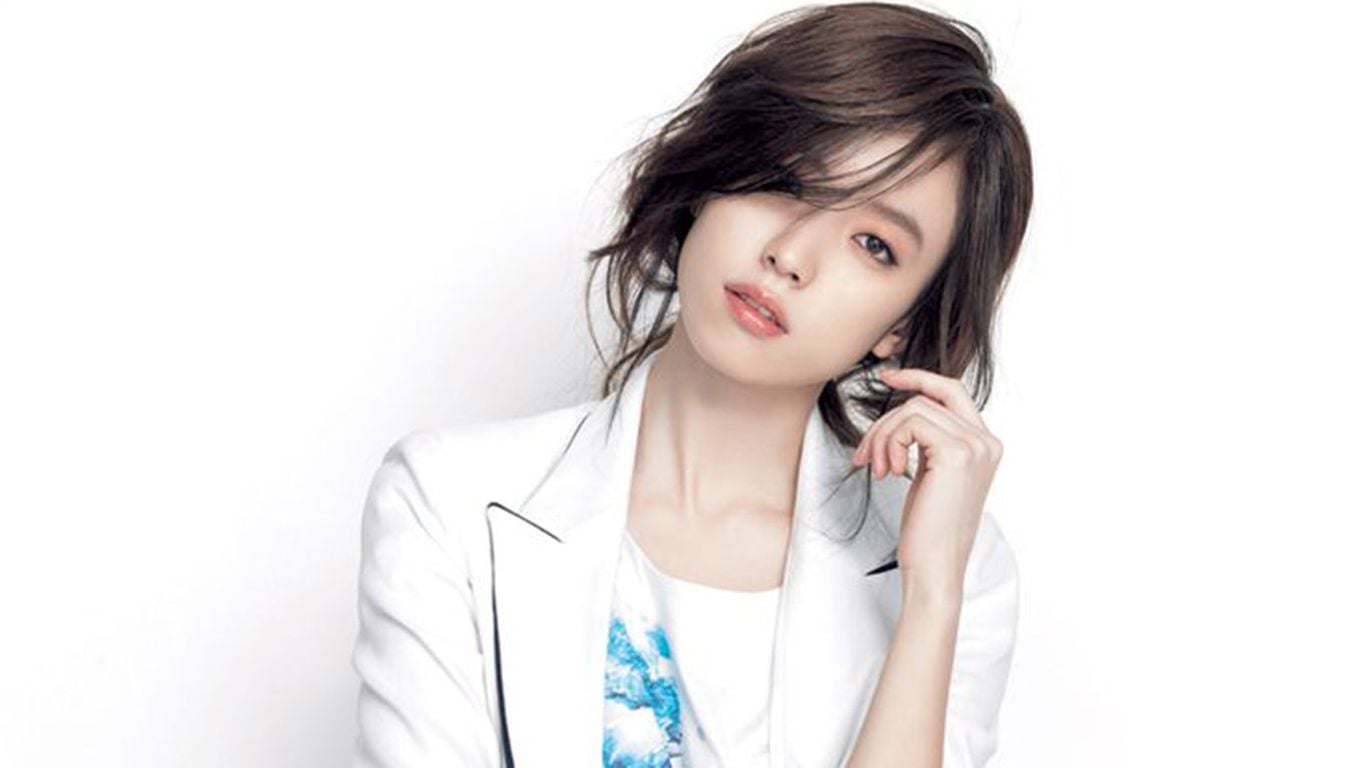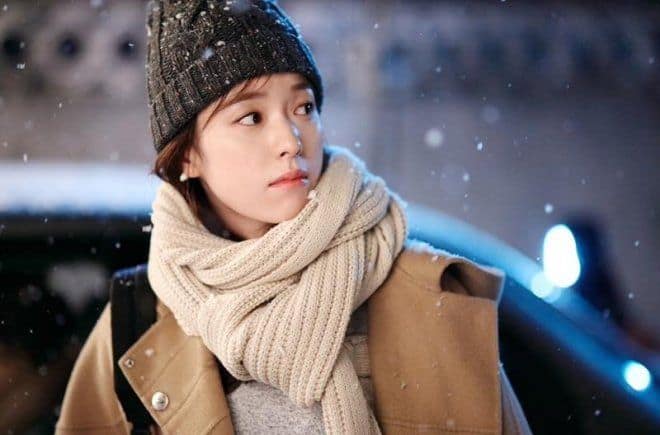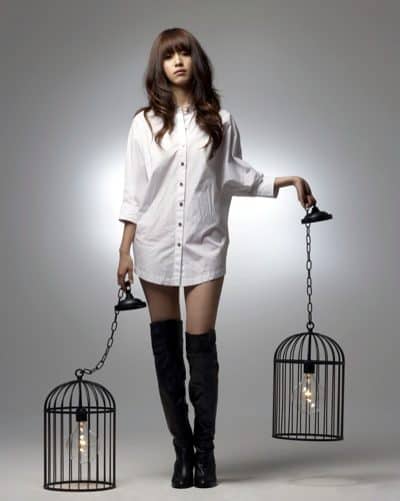 Hailing from Cheongju, South Korea, we have the 32-year-old Han Hyo Joo. She is an accomplished actress, well-known for playing a lead in television dramas like Dong Yi and Spring Waltz.
Interestingly enough, she went against her father's wishes and moved to Seoul when she was a high-school sophomore. There, she graduated from Dongguk University, having majored in theater.
In 2003, she took part in a teenage beauty pageant. That was a turning point for Han, as she then made her acting debut in a sitcom called Nonstop 5. Another notable appearance she made was in the film Cold Eyes. Soon after, she was nominated (and won) Best Actress at the 34th Blue Dragon Film Awards.
Apart from her stunning looks, she is also very calm and composed, with a bit of stoic thrown in, as well.
---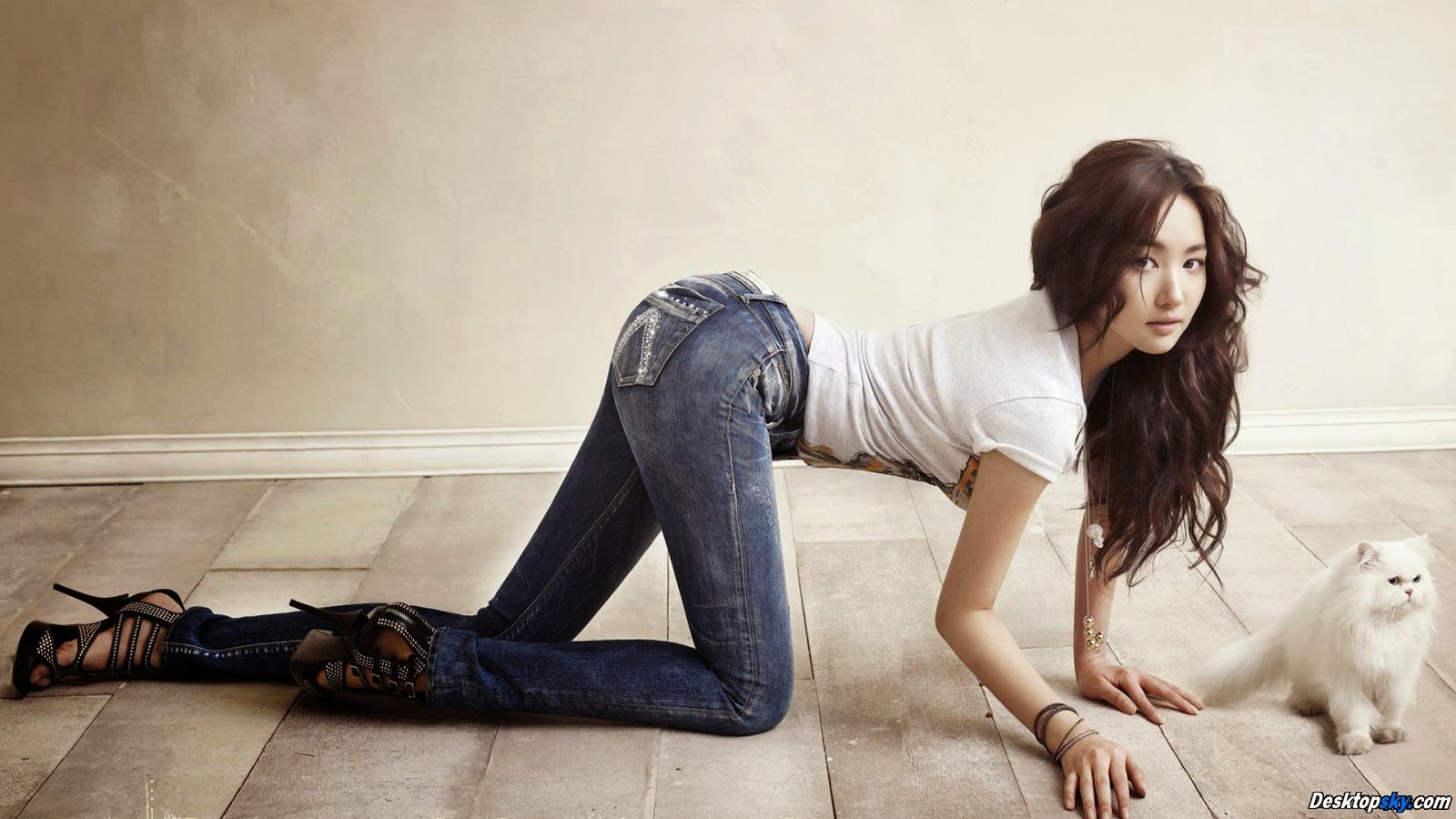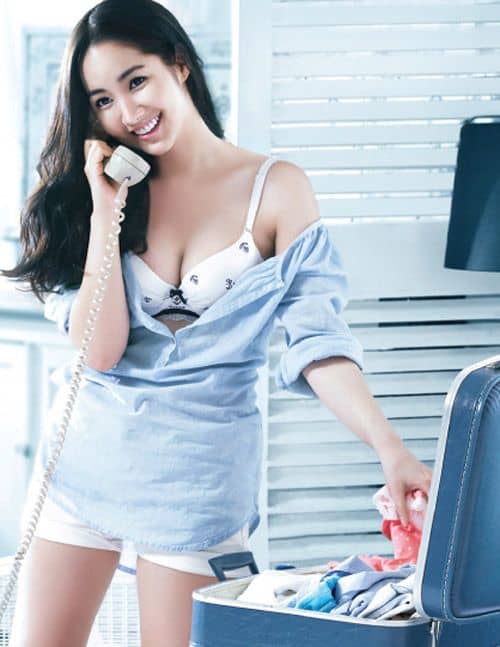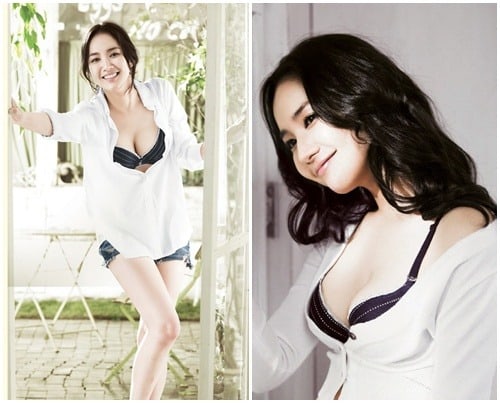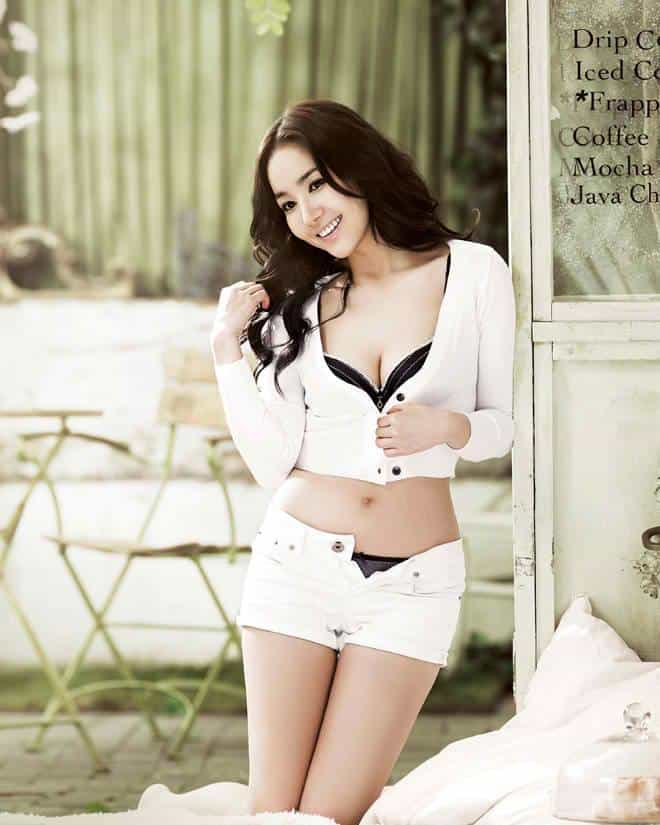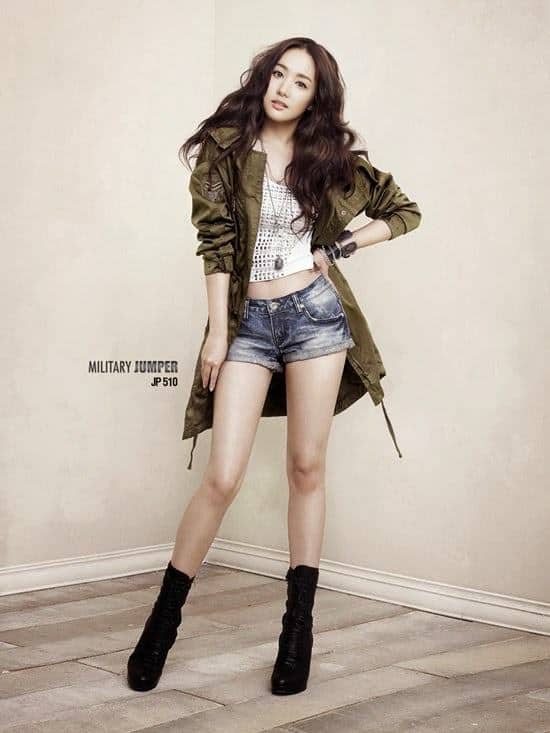 Another talented actress who found her way to our top 20 is Park Min Young. This 32-year-old South Korean charmer has become famous for her roles in such television dramas as Dr. Jin, Healer, and A New Leaf.
In fact, it's hard to believe many people thought she wasn't beautiful enough to be an actress. Park set out to prove them wrong by getting plastic surgery on her eyelids and nose.
Park spent her high-school years in the US and is well-versed in the English language. In 2013, she majored in theater and film at Dongguk University.
In 2005, she started out in a commercial for SK Telecom. A year later, she debuted as an actress in a sitcom called Unstoppable High Kick!. In 2011, she made it onto the big screen in a movie called The Cat.
As for her private life, Park admits she loves cooking, eating cake, and drinking coffee.
---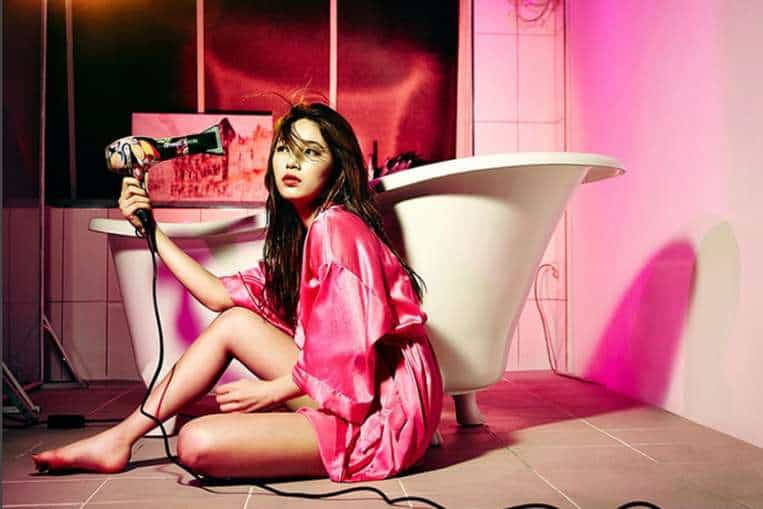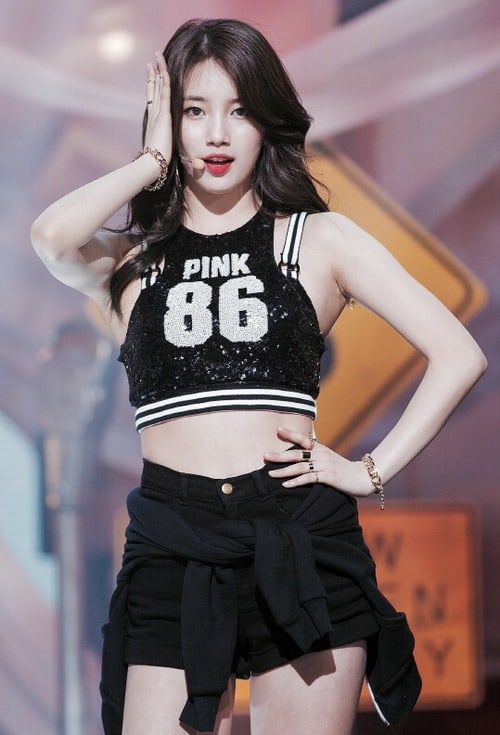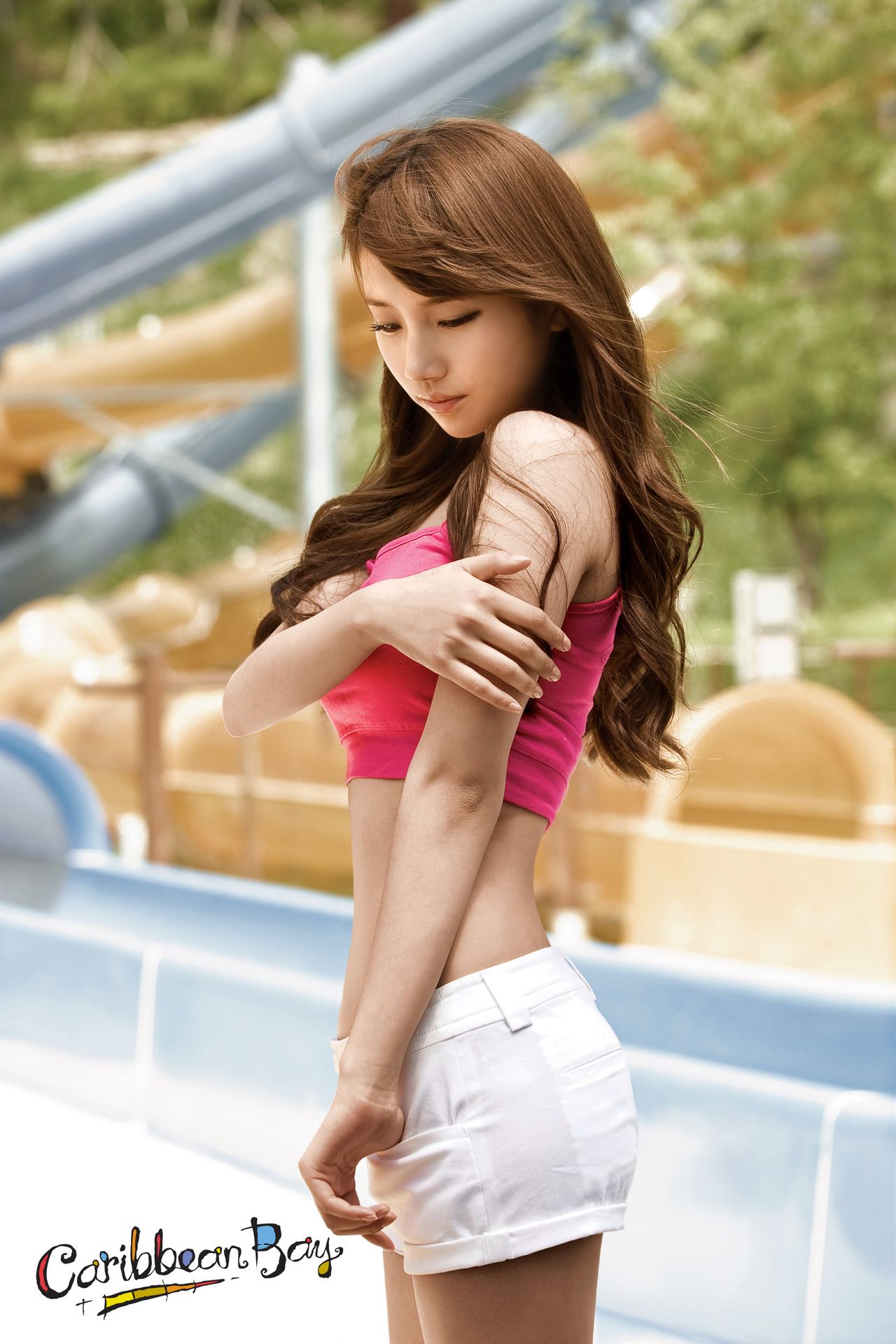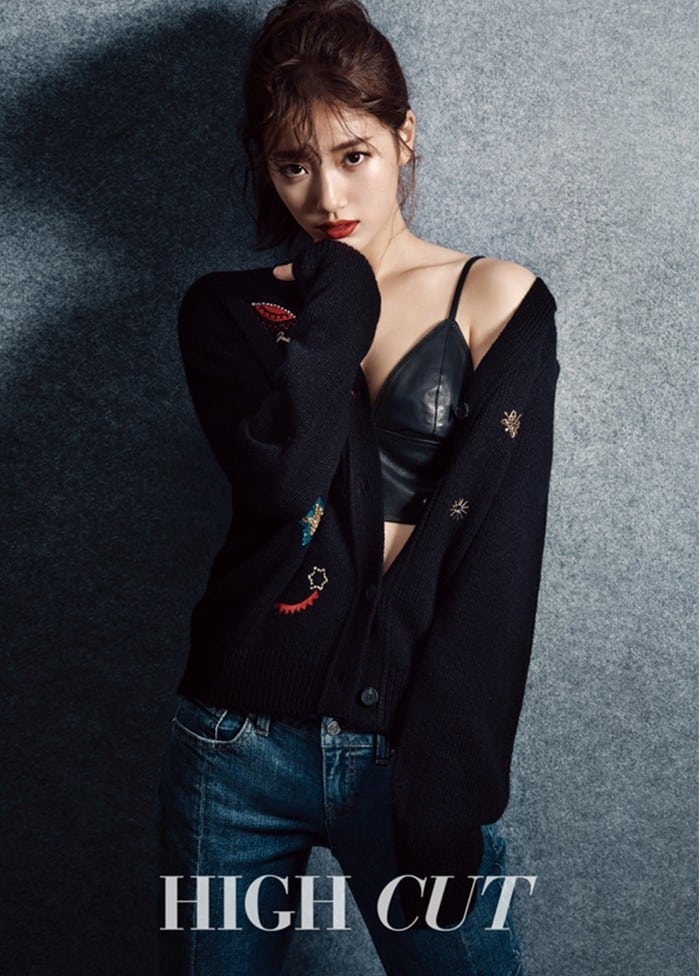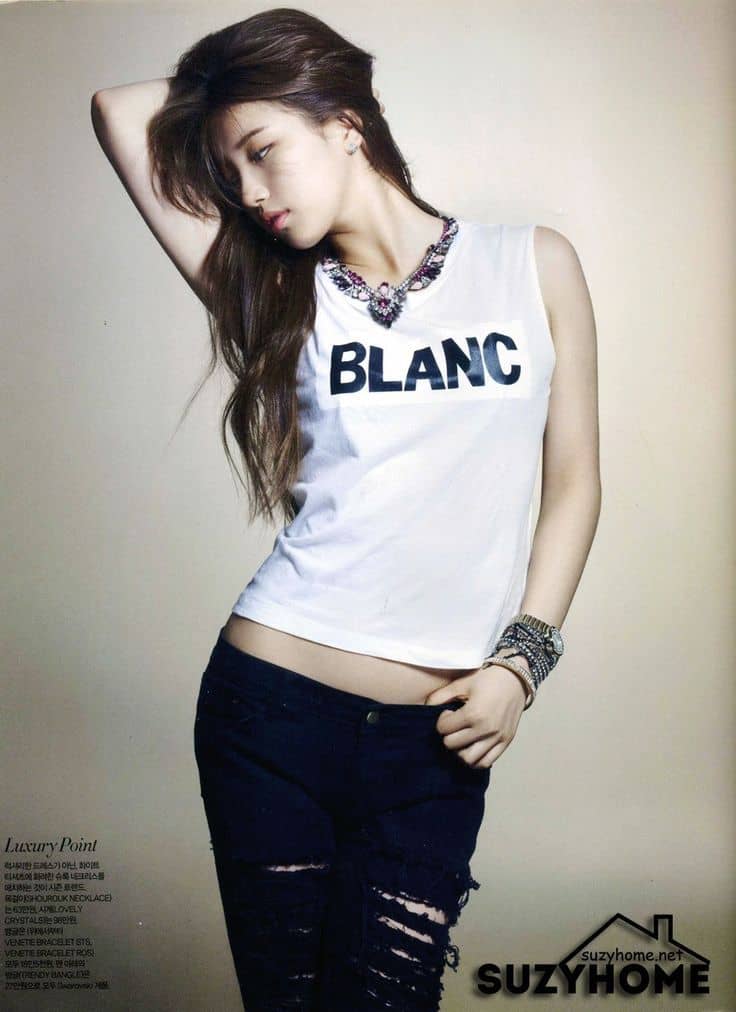 Bae Suzy is a 24-year-old South Korean actress and singer. Aside from that, she is also a model, a dancer, and a rapper. That being said, we absolutely had to have her on our list.
This pretty prodigy of a girl is famous for landing roles in such television series as Big, Dream High, and Gu Family Book. On top of that, she was also featured in the movie Architecture 101, where she was praised for her charm and natural acting.
Aside from her acting career, she also has a short career in music, having been a member of the now-disbanded girl group Miss A. She has also recorded two solo EP's in 2017 and '18.
In 2011, she was appointed the ambassador of the 2011 Goyang Korean Flower Show. What's more, she was also the host of such popular shows as M! Countdown, Show-Music Core, and Inkigayo.
---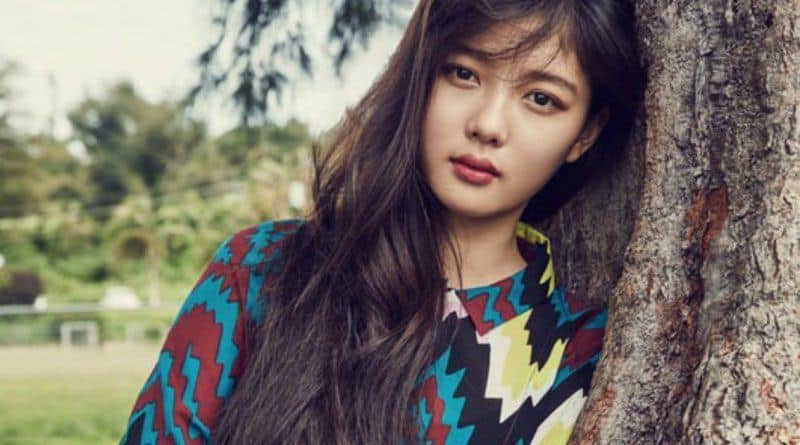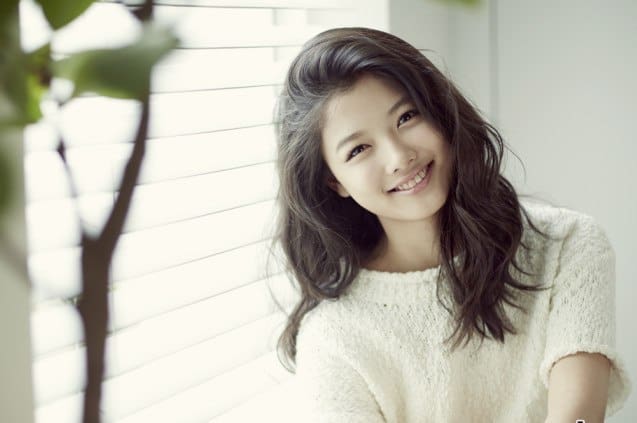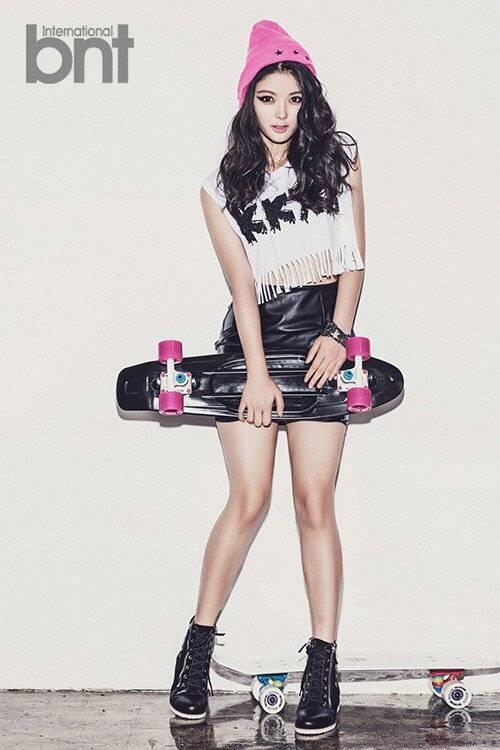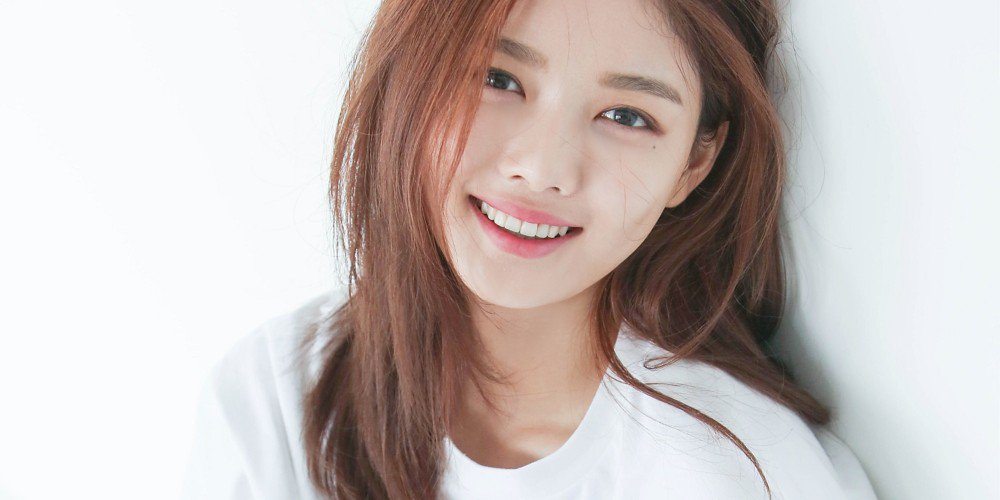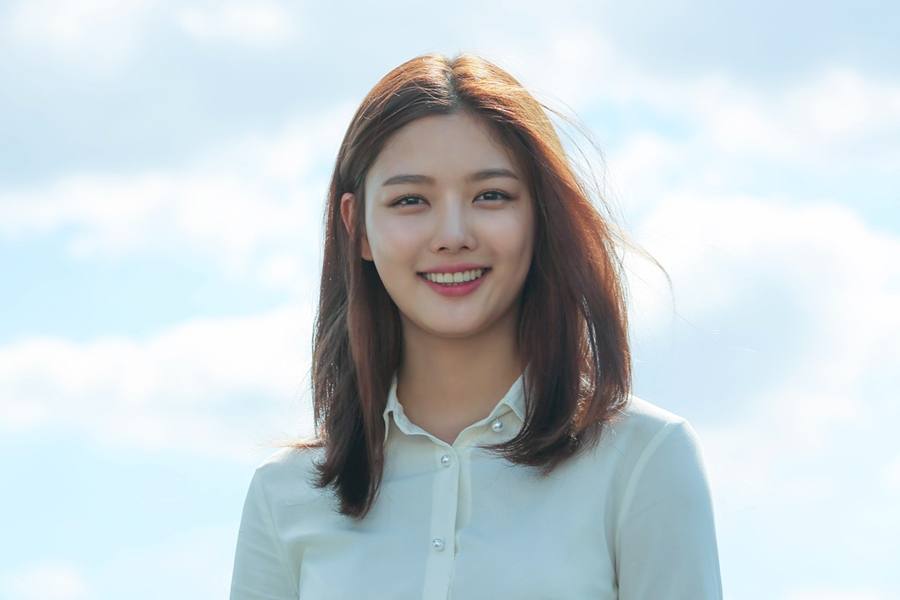 Nicknamed "Korea's Little Sister," Kim Yoo Jung is perhaps the youngest on our list of beautiful Korean women. The 19-year-old actress has made a name for herself since early childhood.
Interestingly enough, at the age of 4, she won the Most Popular Award at a contest her sister had joined. What makes this fact particularly interesting is that she didn't even take part in the contest. Nevertheless, that was enough for her to soon join the most popular child actors in Korea.
Kim's early success landed her a number of roles as a teen. She appeared in such television dramas as Angry Mom, Moon Embracing the Sun, and May Queen. At 17, she was the youngest celebrity that Forbes included on its Power Celebrity List.
Even though she graduated from the Goyang School of Arts in 2018, Kim decided to dedicate her life to acting.
---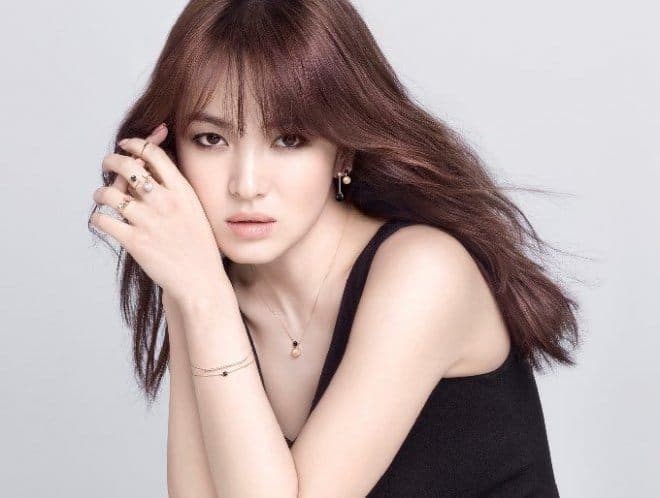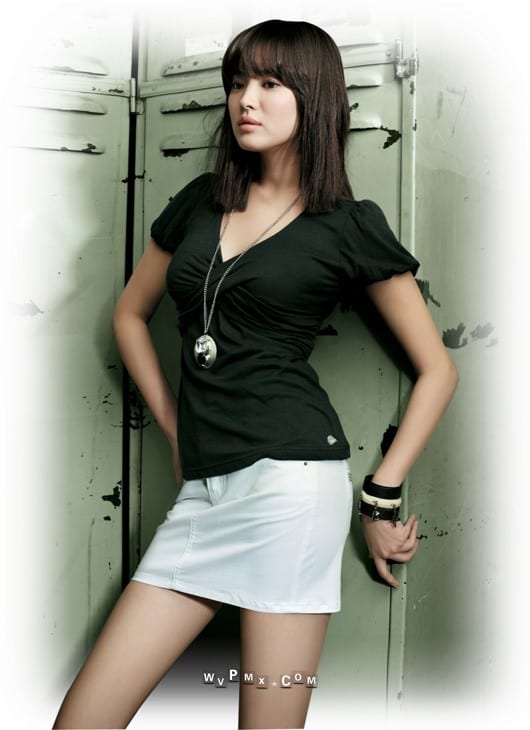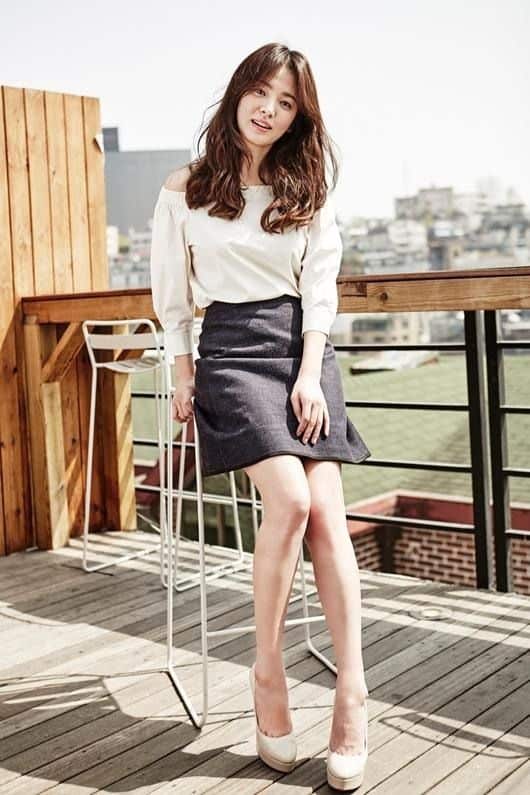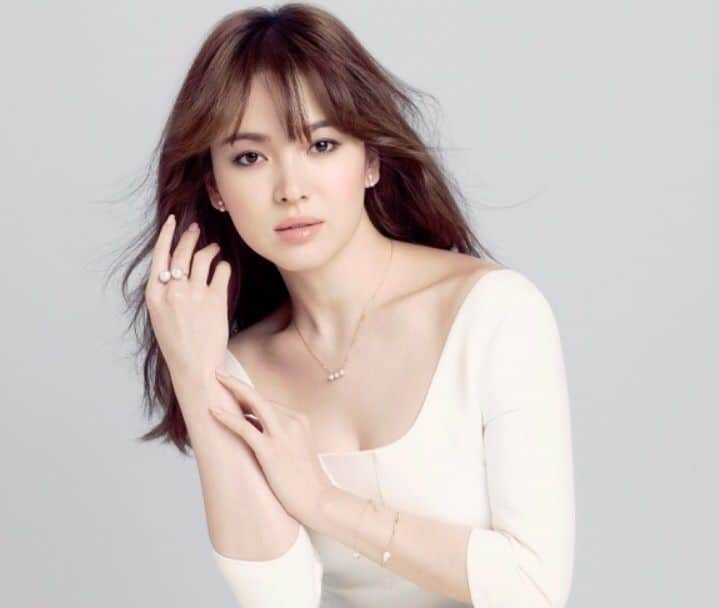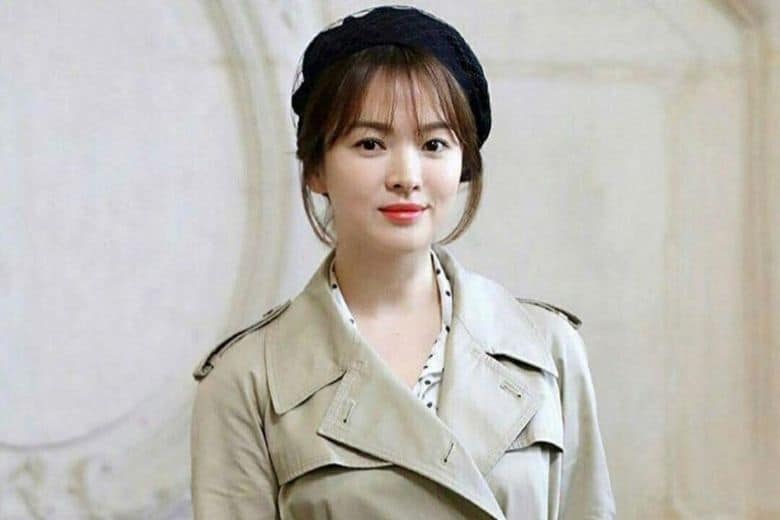 Song Hye Kyo is another breathtaking model, turned actress. The 37-year old South Korean "sweetheart" is hailed as one of the most beautiful women in the country.
Song has made such lists as Korea Power Celebrity (Forbes), and 100 Most Beautiful Faces (The Annual Independent Critics). In addition to that, she has published two highly praised photobooks.
Song broke out as an actress in 1996, playing a student in the Korean television series First Love. However, her role in the 1998 SBS sitcom Sunpong Sanbuingwa wasn't exactly memorable.
In spite of that, Song managed to land a role in three KBS2 dramas. Their popularity went through the roof, so much so that they met positive reviews in Taiwan, Japan, and Europe. She also played the role of Sookhy in Make Yourself at Home, a U.S. horror movie.
---
Nana
Singer, Actress, Model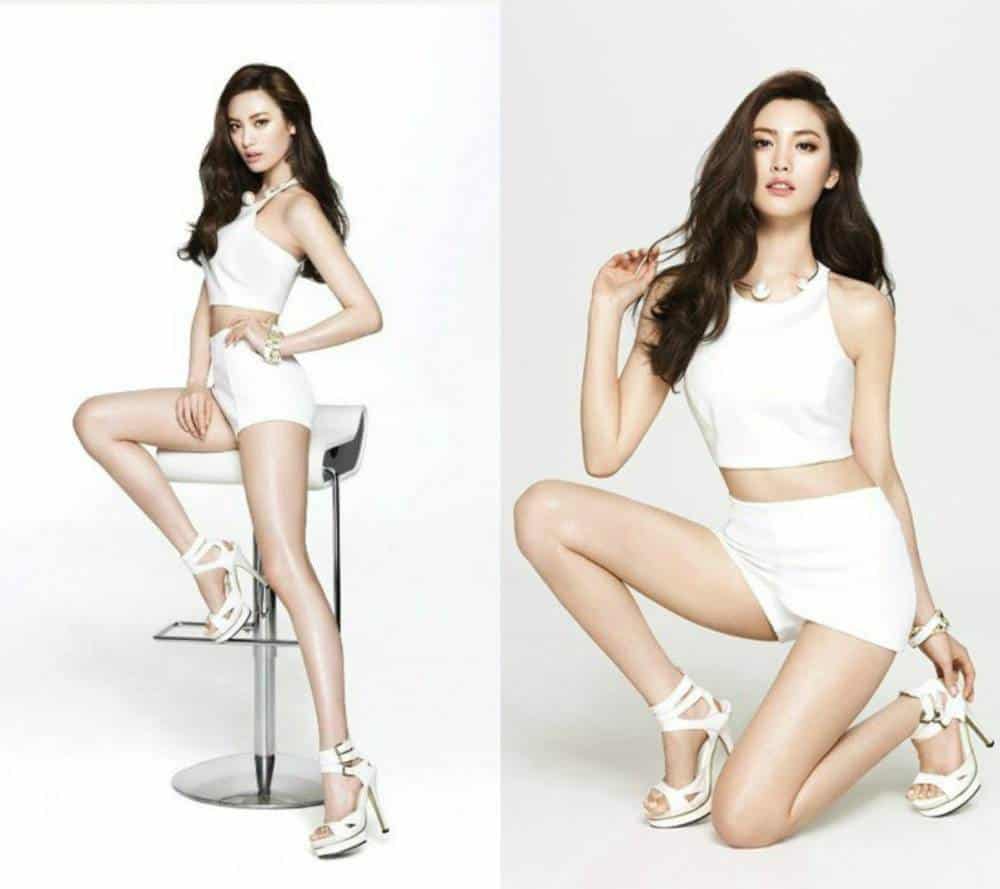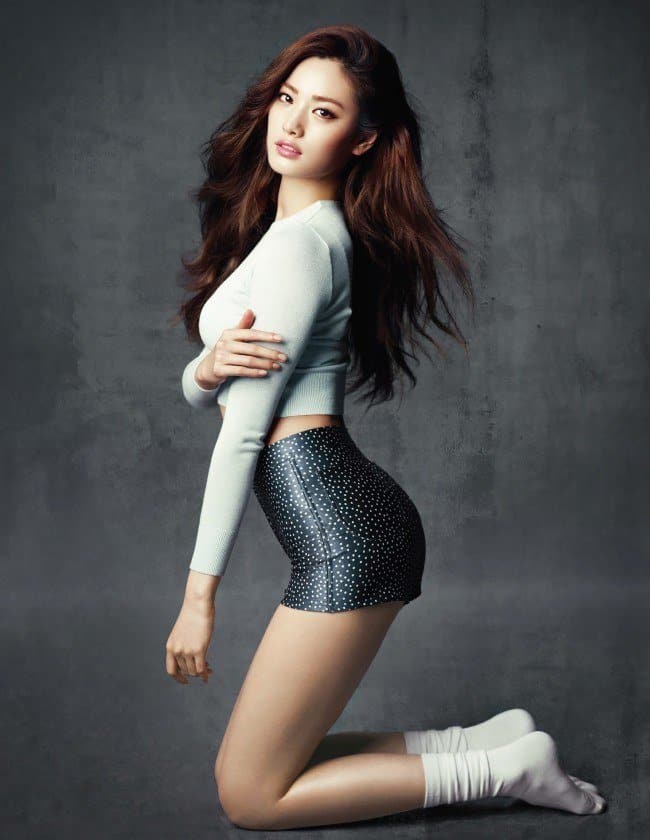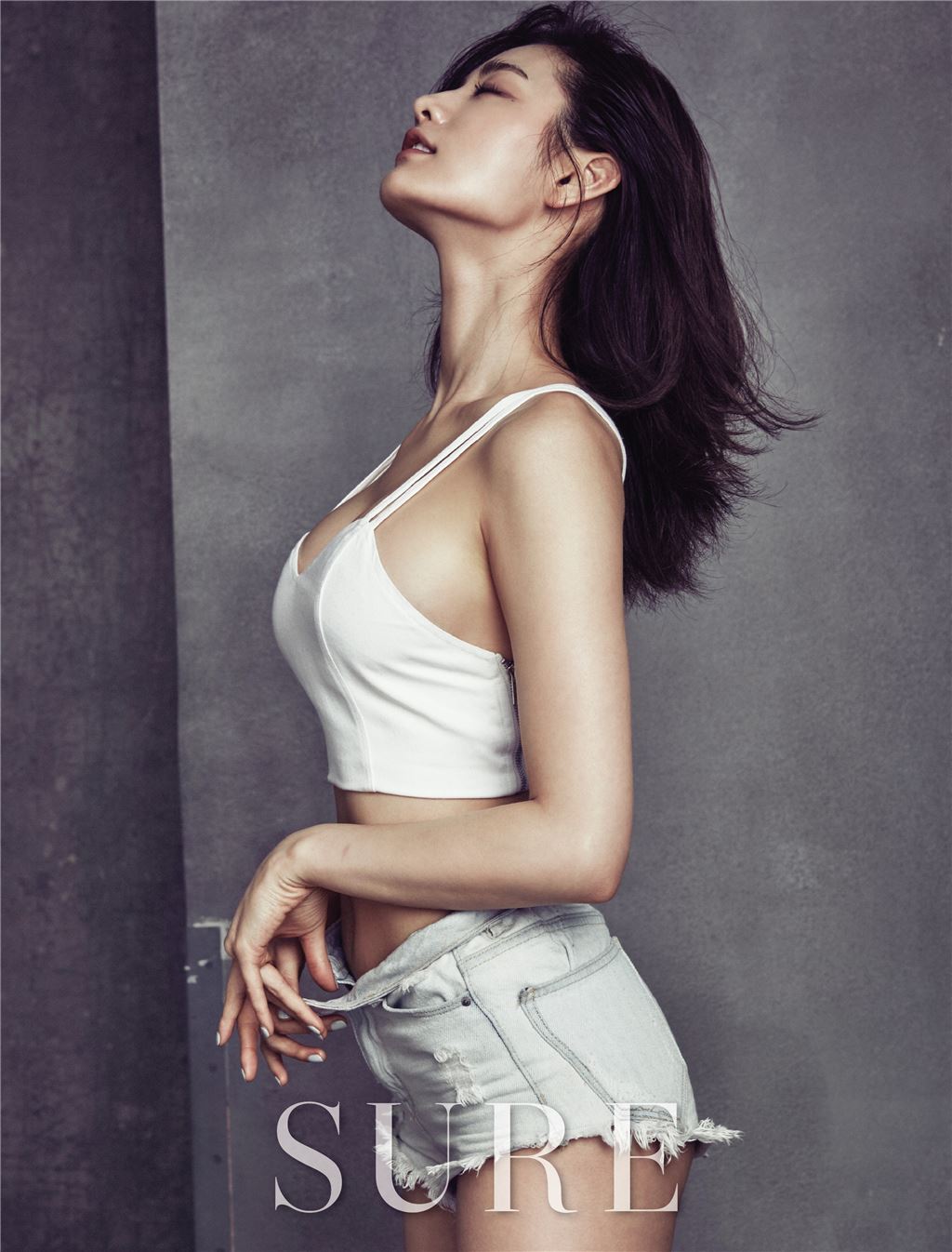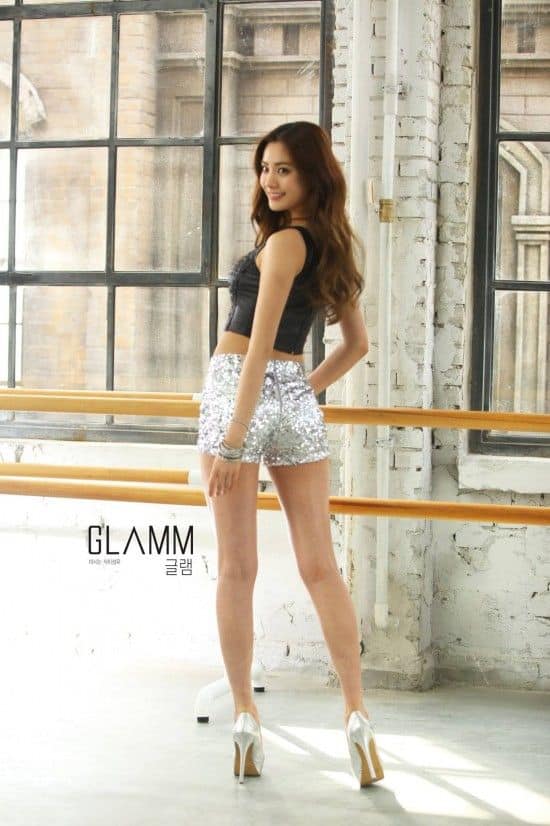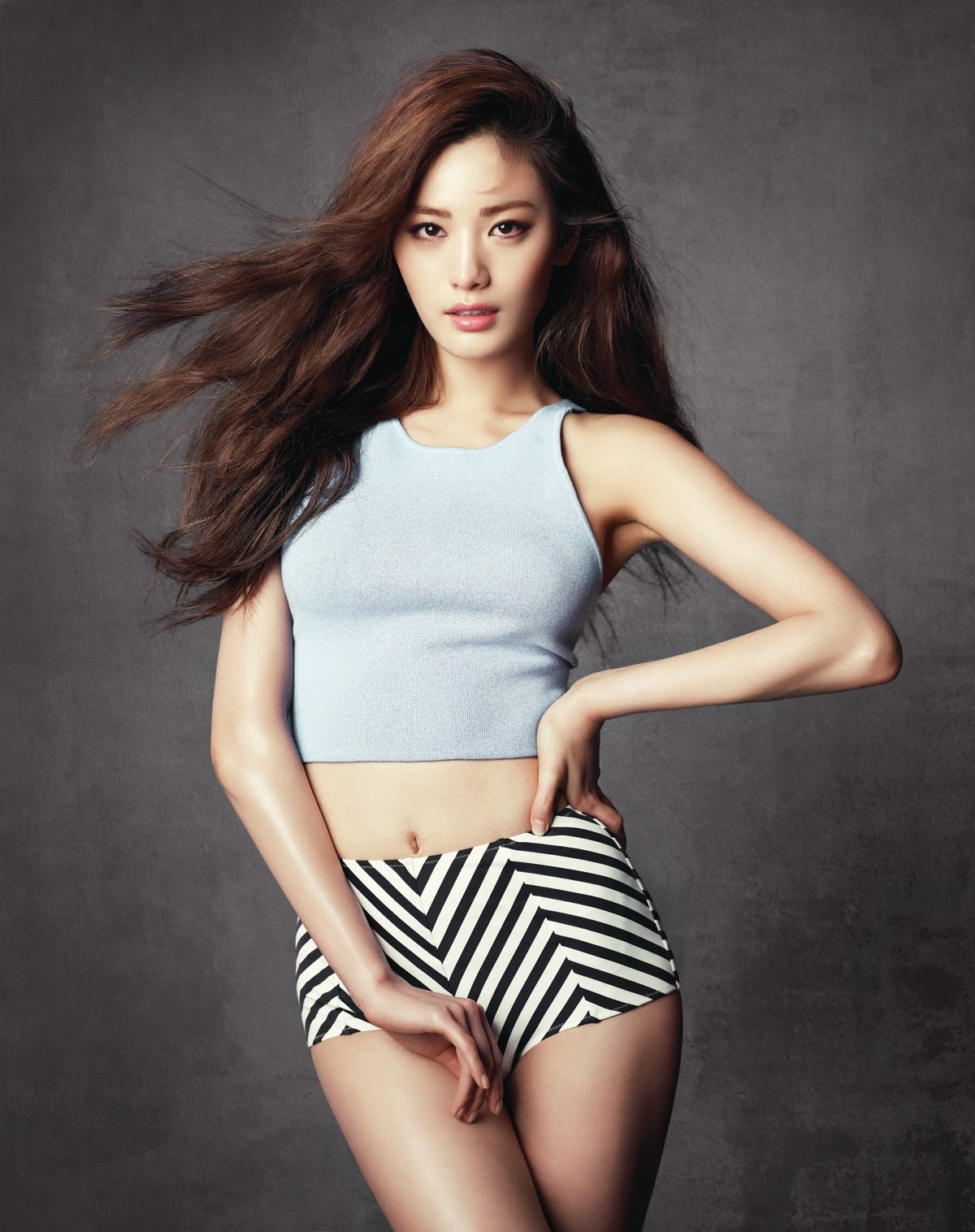 A simple name and a pretty face are enough to get us interested. All jokes aside, the 27-year-old Im Jin-as really is one of the most beautiful women in the Korean entertainment the industry. In fact, Nana is easily one of the world's most gorgeous ladies.
In 2009, Nana took part in the Asia Pacific Super Model Contest. Later that year, she debuted as a member of After School, a Korean girl group. Two years later, Nana walked the S/S Tokyo Girls Collection show.
The fact that she made it to the 100 Most Beautiful Faces list only goes to show how stunning Nana really is. Not to mention, she had topped the list for two consecutive years.
In 2014, Nana entered the world of acting. She has starred in four television series and three movies, receiving nominations along the way.
---
Eugene Kim
Actress, Singer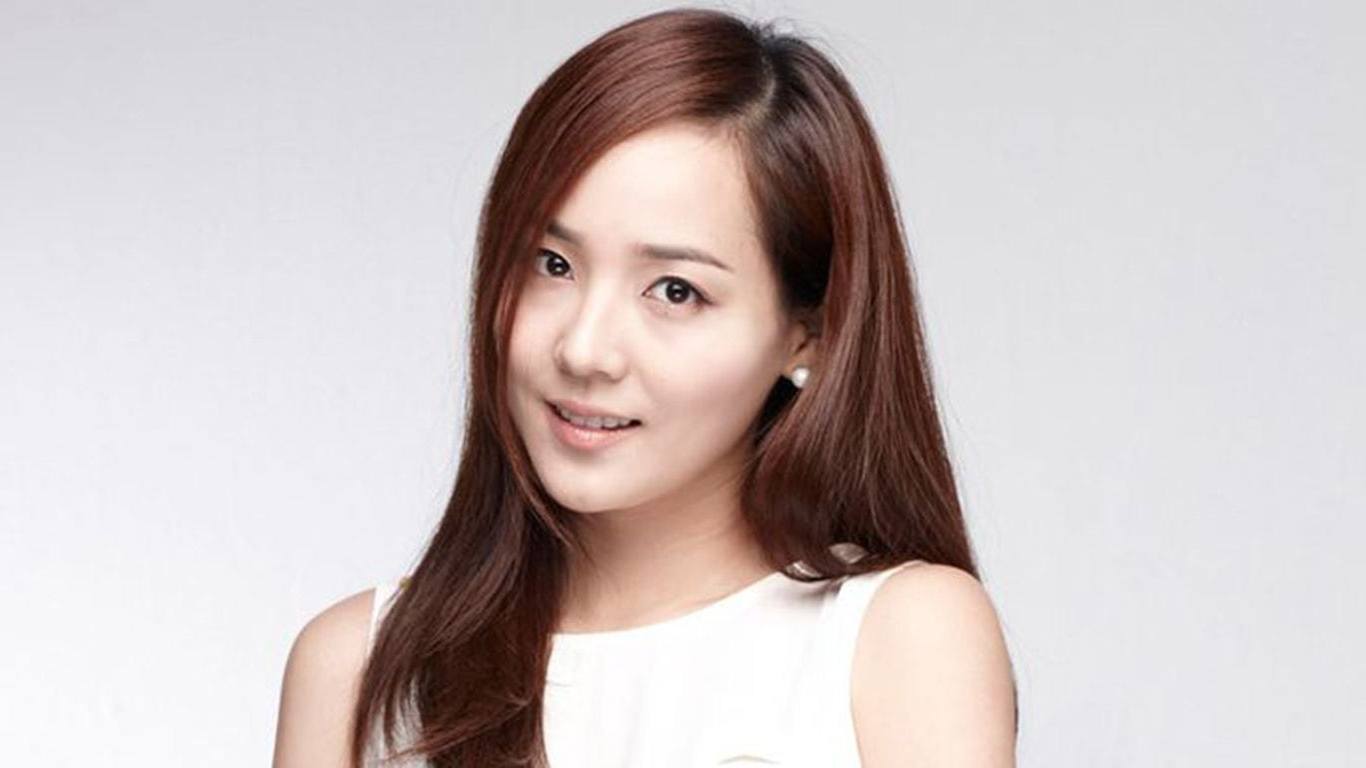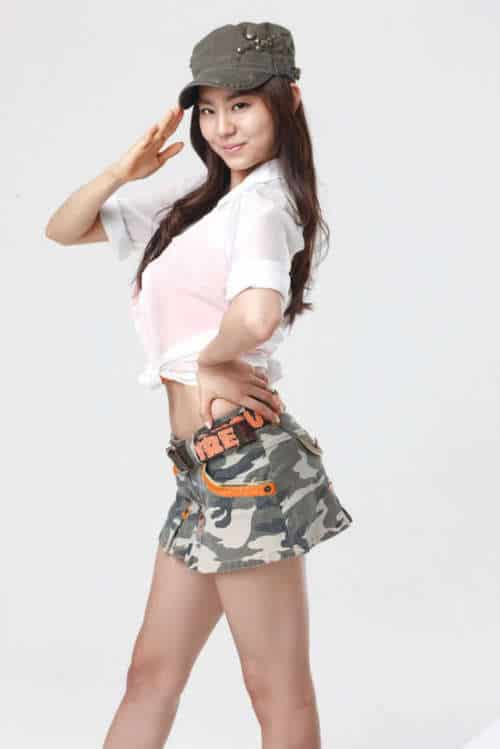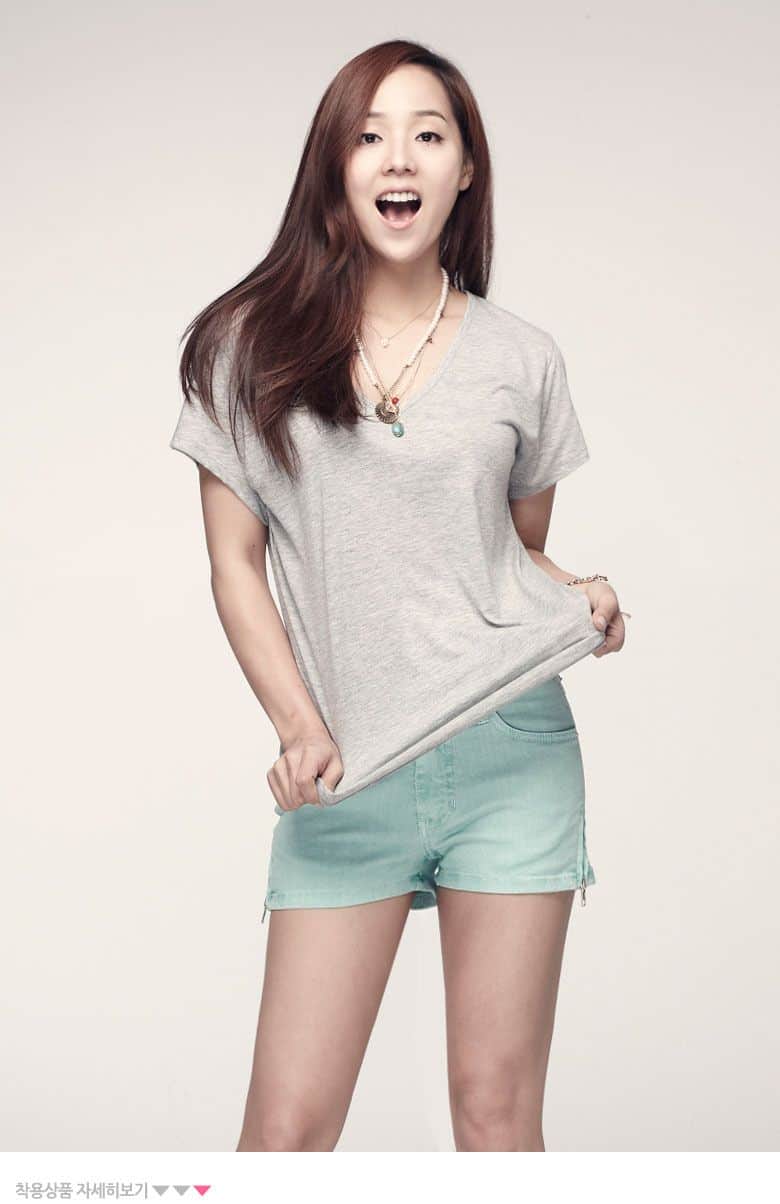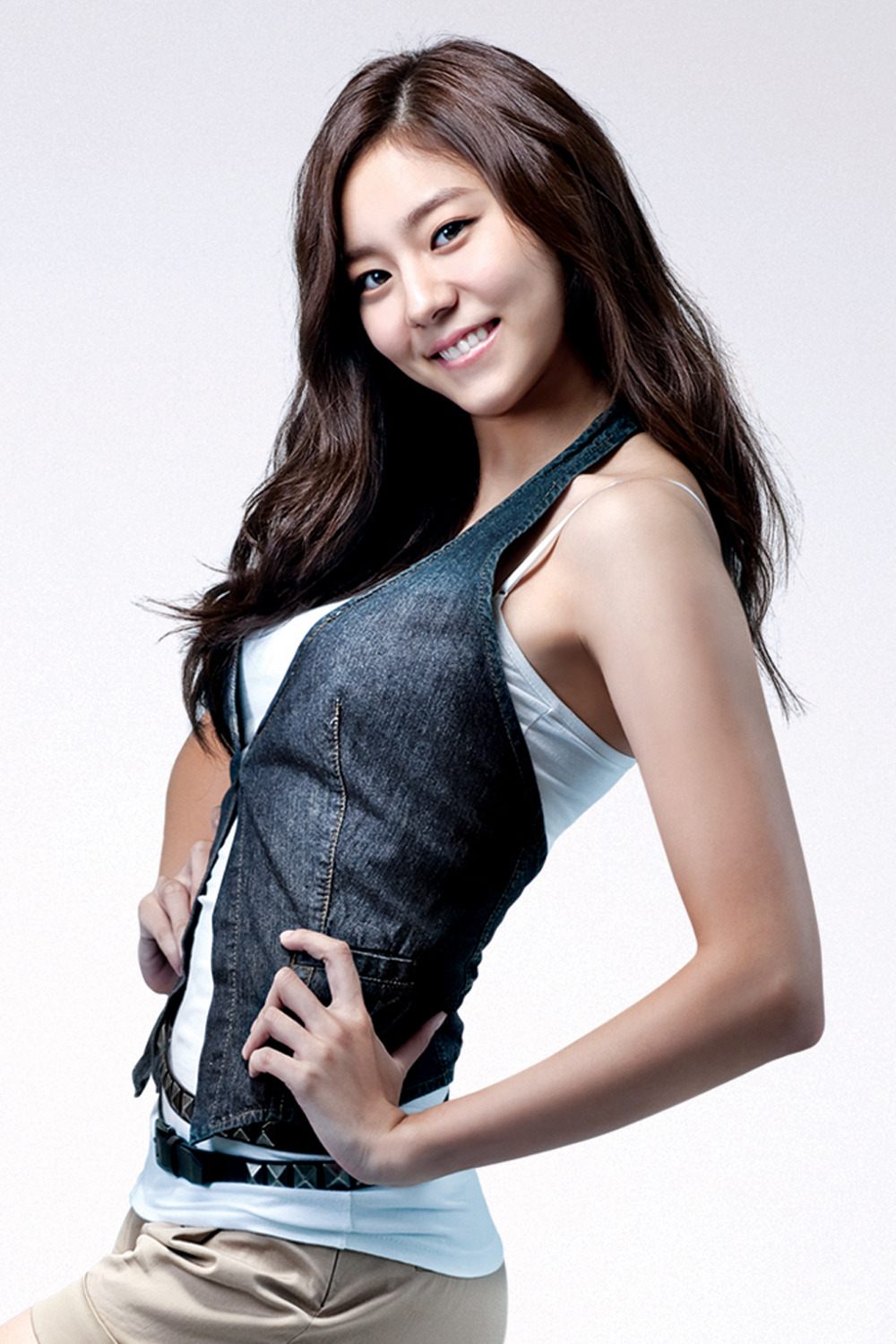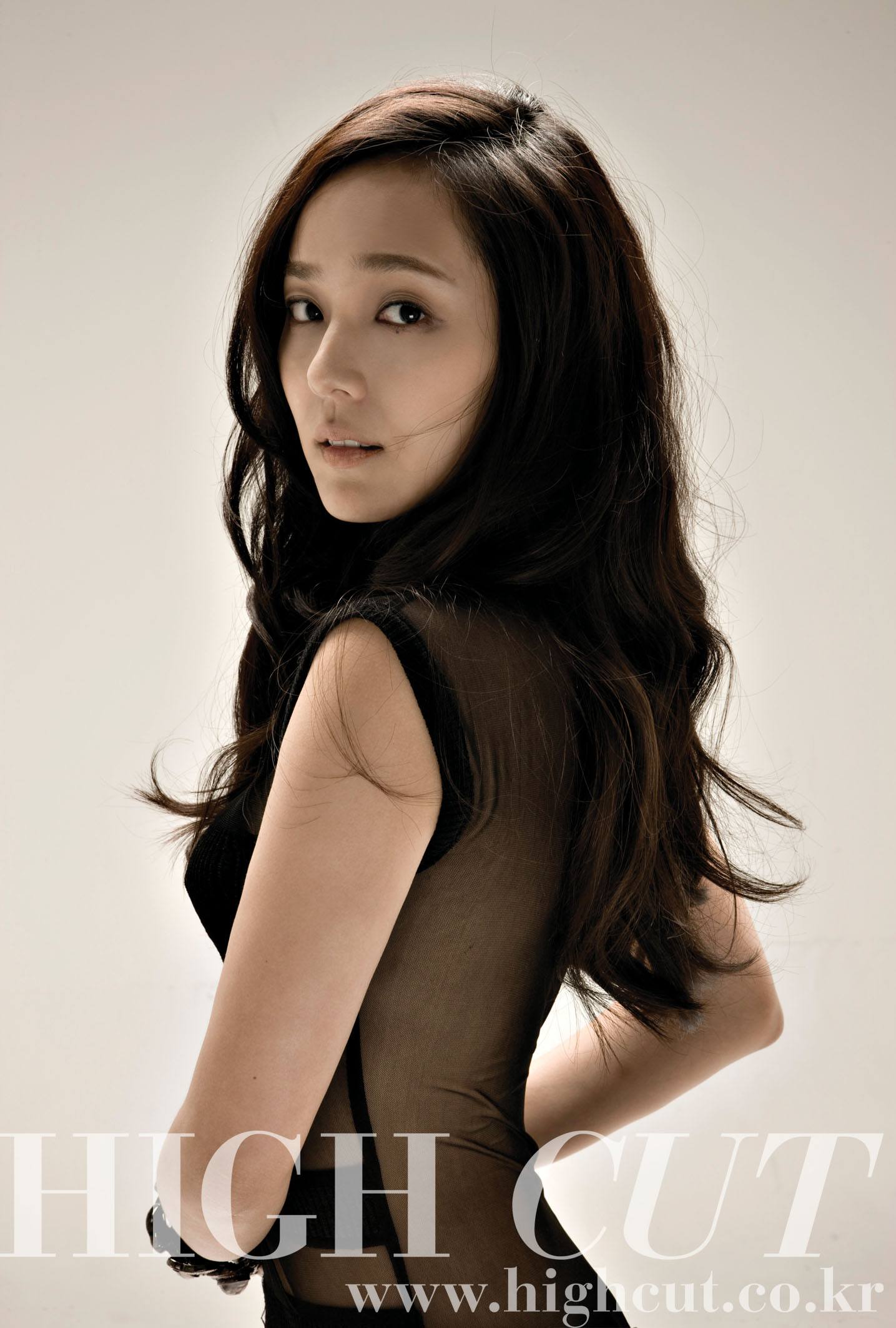 Commonly known as just Eugene, Kim Yoo-jin is a 37-year-old South Korean singer and actress. Most people know her as being a member of S.E.S., the rival group to Lee Hyori's Fin.K.L.
Eugene was born in Seoul, but she soon moved to Guam with her family, following the suggestion of her grandfather to do so.
After attending middle school and high school in Guam, she went back to Korea with her younger sister and her mother. She was an exemplary student throughout her entire education. In 1997, she debuted with S.E.S. After the group's eventual breakup in 2002, she went on to release two albums of her own.
As far as her acting career goes, she has starred in such movies as One Mom and Three Dads, Unstoppable Marriage, as well as the TV series called King of Baking. Bent on advancing her career as an actress, she continues to act in movies and TV dramas.
---
Go Ah Ra / Ko Ah Ra
Actress, Model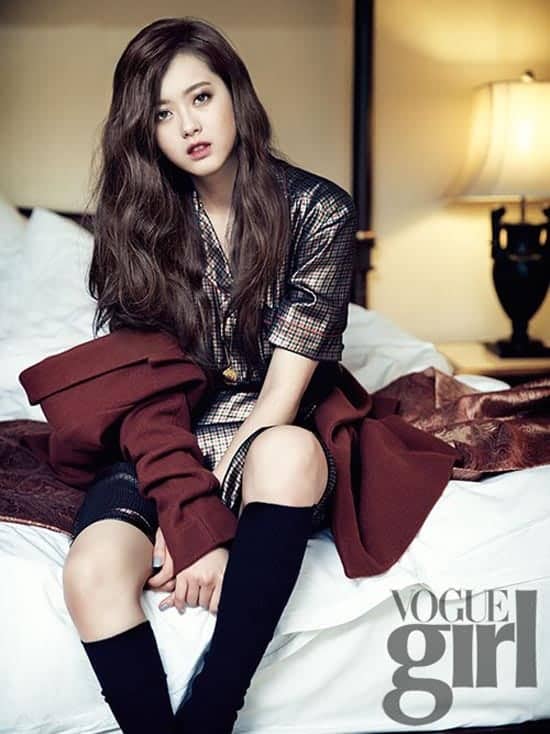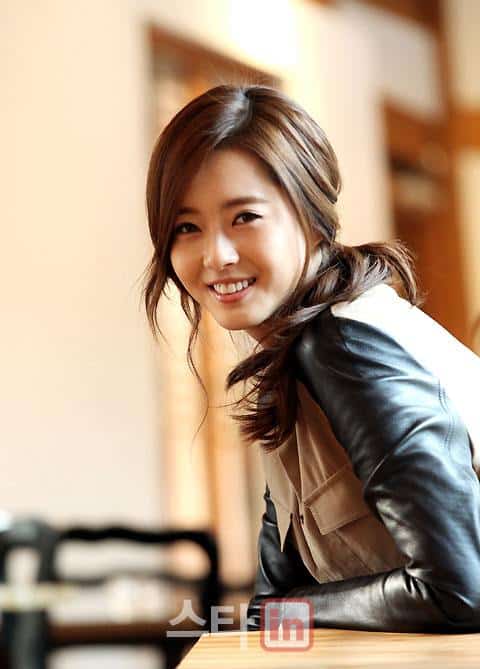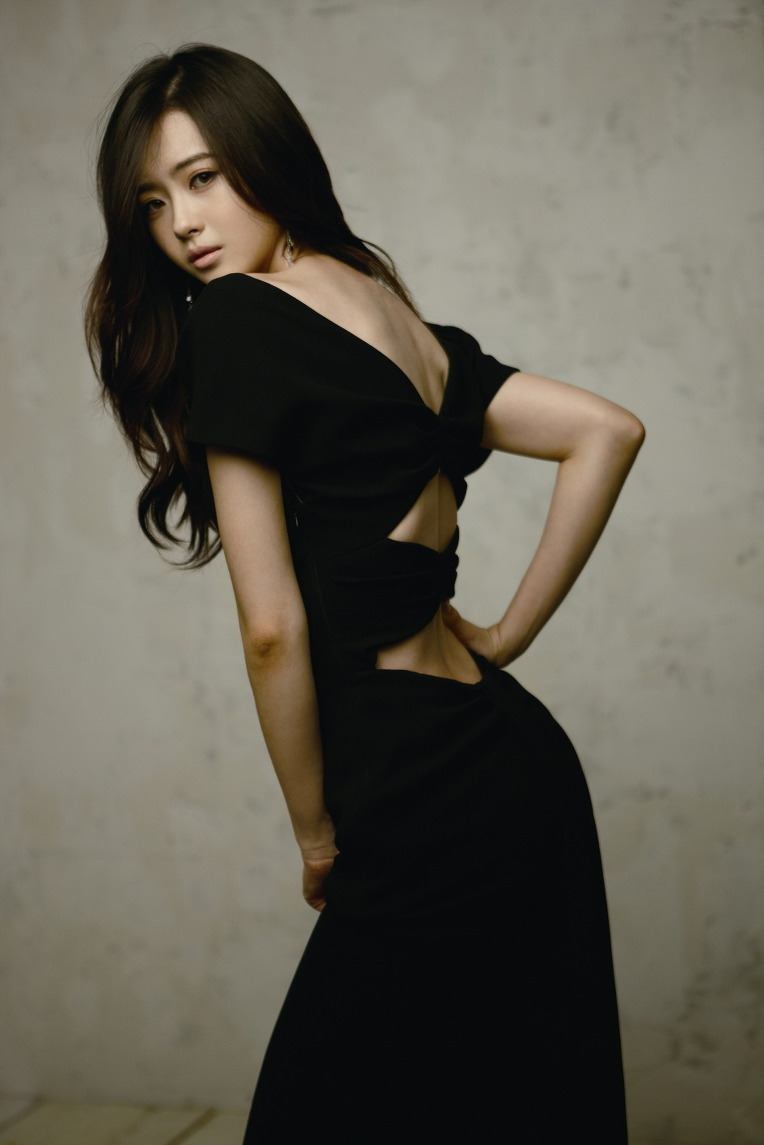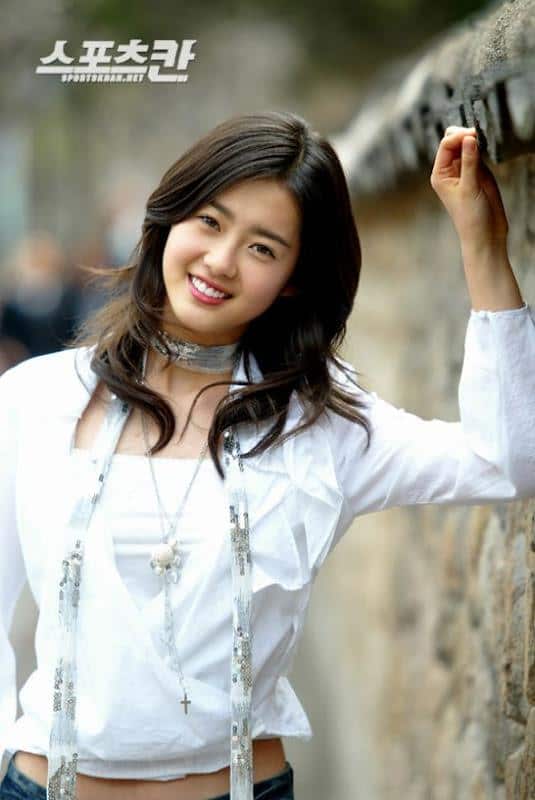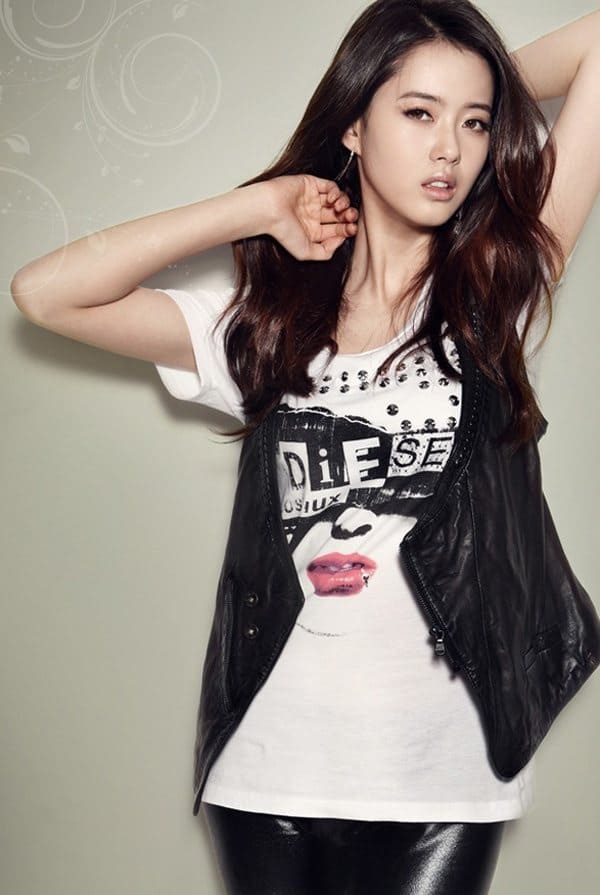 Better known as just Ara, this 29-year-old South Korean beauty is both an actress and a model. She now works under the talent agency SM Entertainment.
Ara spent most her childhood moving around the country, as her father was a soldier. It was in her junior high school years when she first flaunted her talent and looks.
Ara's history with SM Entertainment goes way back to 2003 when the agency first discovered her. That same year, she made her debut as an actress in Sharp №1, a Korean TV drama.
The stunning, hazel-eyed actress further developed her talents, working with other trainees on her dancing, singing, and acting abilities. She went on to star in such dramas as Reply 1994, Black, and Snowflower.
---
Kim Yu-mi
Actress, Beauty Queen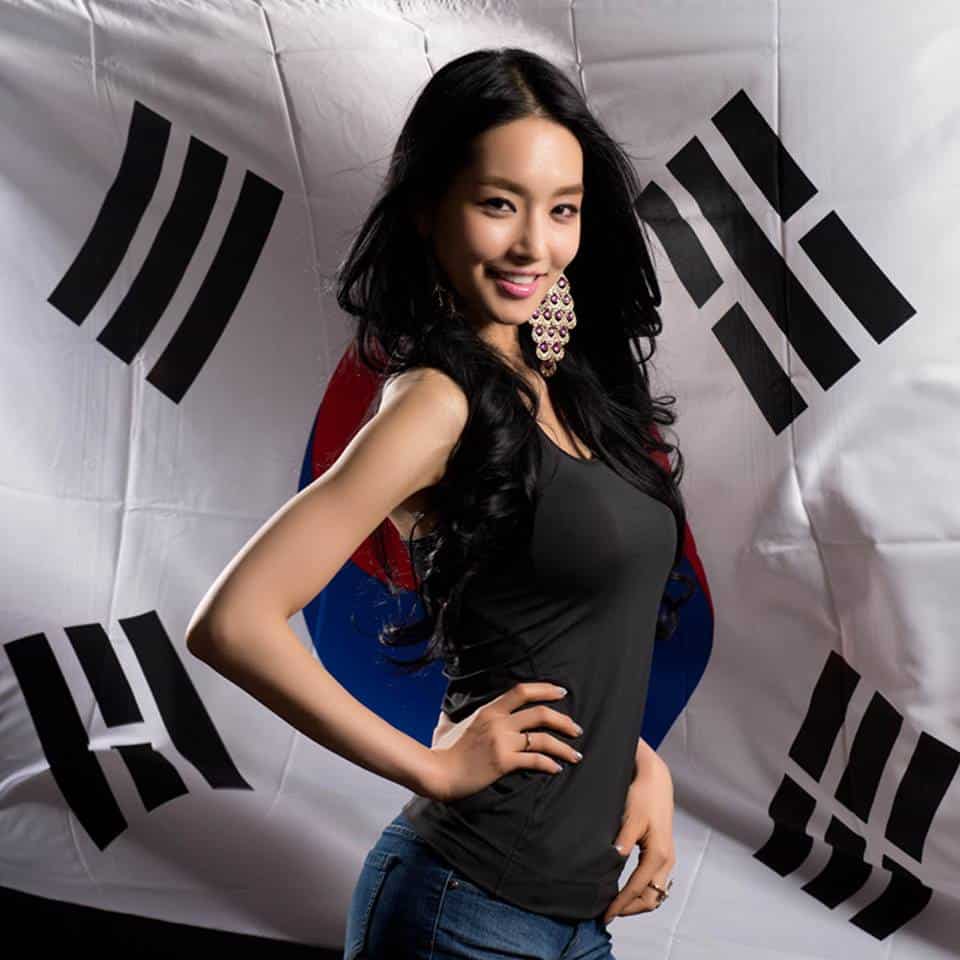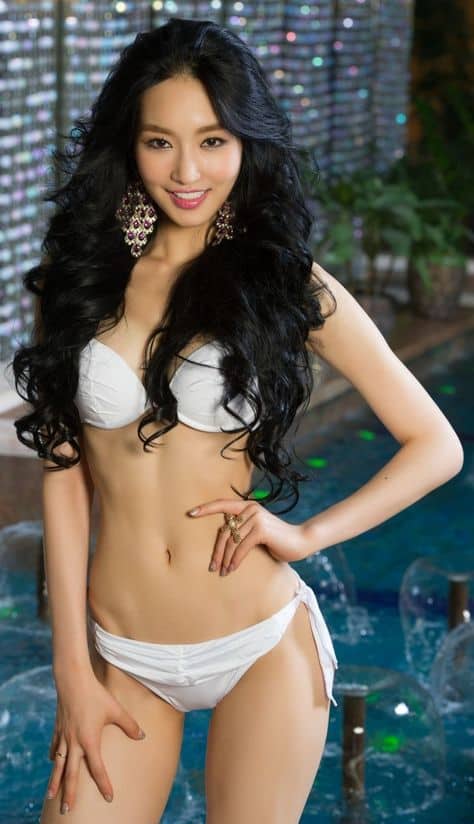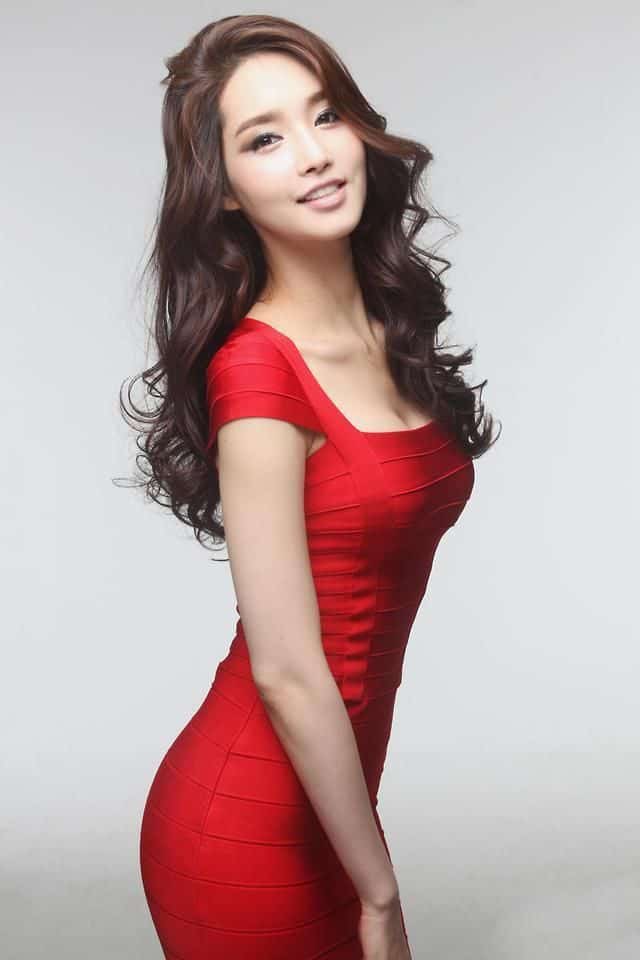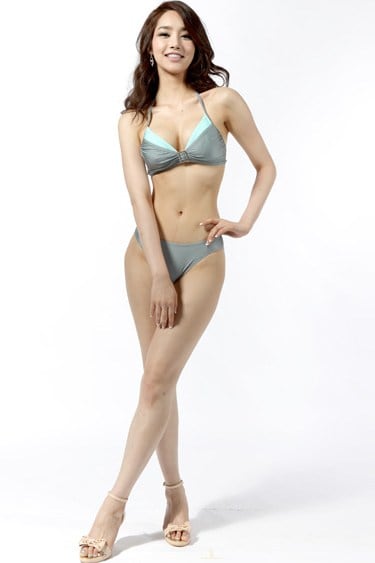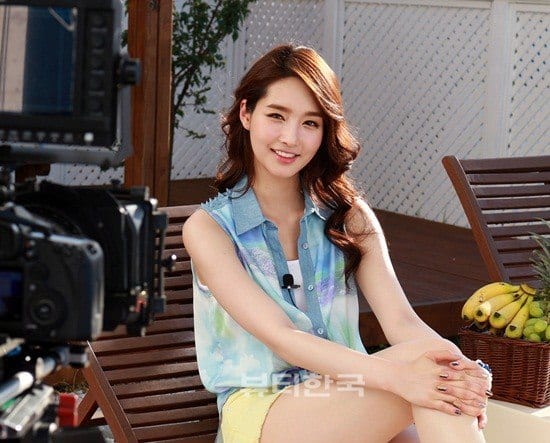 The Western media know her better as Yumi Kim. This 28-year-old South Korean babe is a recurring beauty pageant titleholder, having won two national pageants in a row in 2012 and 2013.
In 2012, Kim Yu-Mi stood out among 53 contestants of the Miss Korea beauty pageant. From that point on, the title would change from Miss Korea to Miss Universe Korea.
After winning the title of Miss Universe Korea in 2013, she went on to represent her country in the 2013 Miss Universe pageant. Aside from that, she was also crowned Miss Photogenic in 2012.
Her acting career includes roles in such TV series as My Dearest Lady and Cantabile Tomorrow. However, in 2012, she faced controversy regarding her cosmetic surgery. Yet, she brushed off the accusations, saying that she never claimed she was born beautiful.
---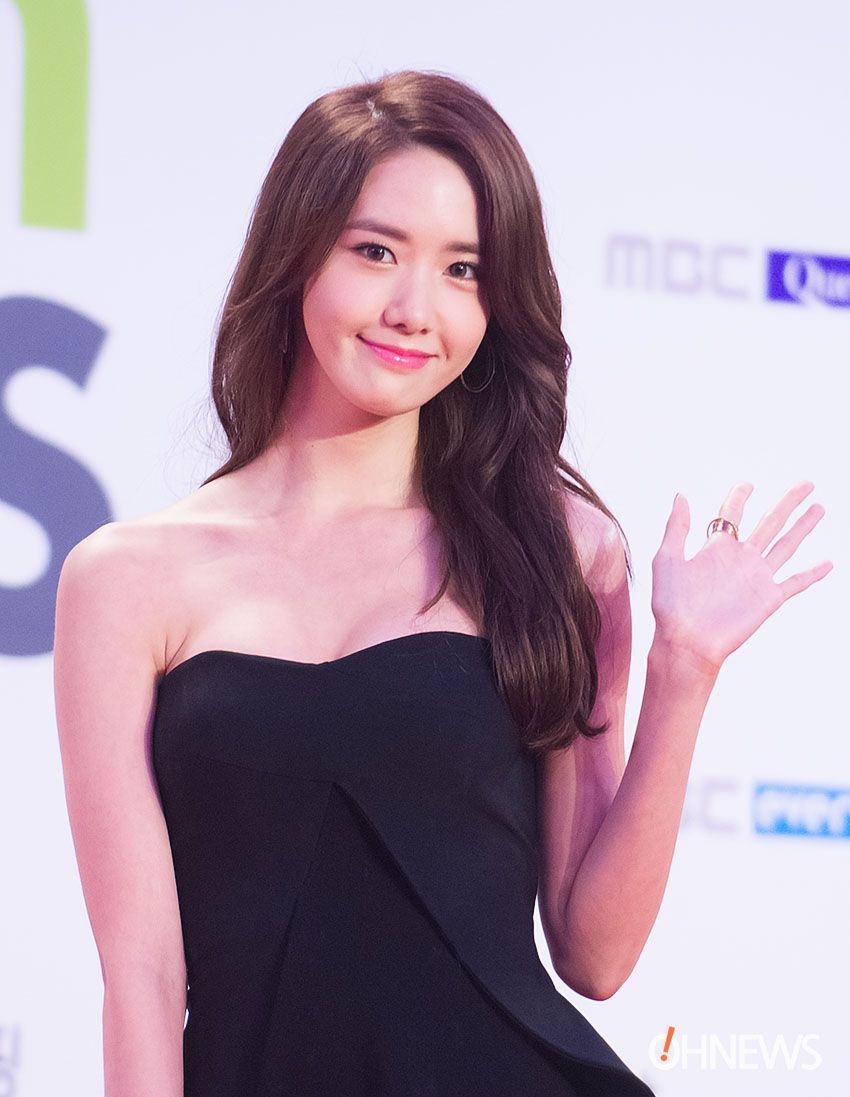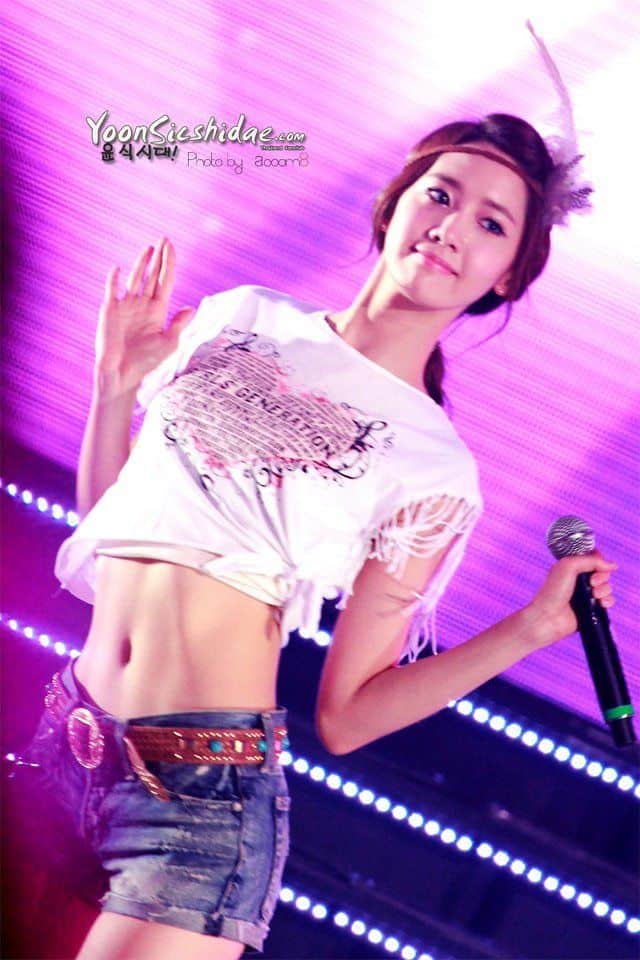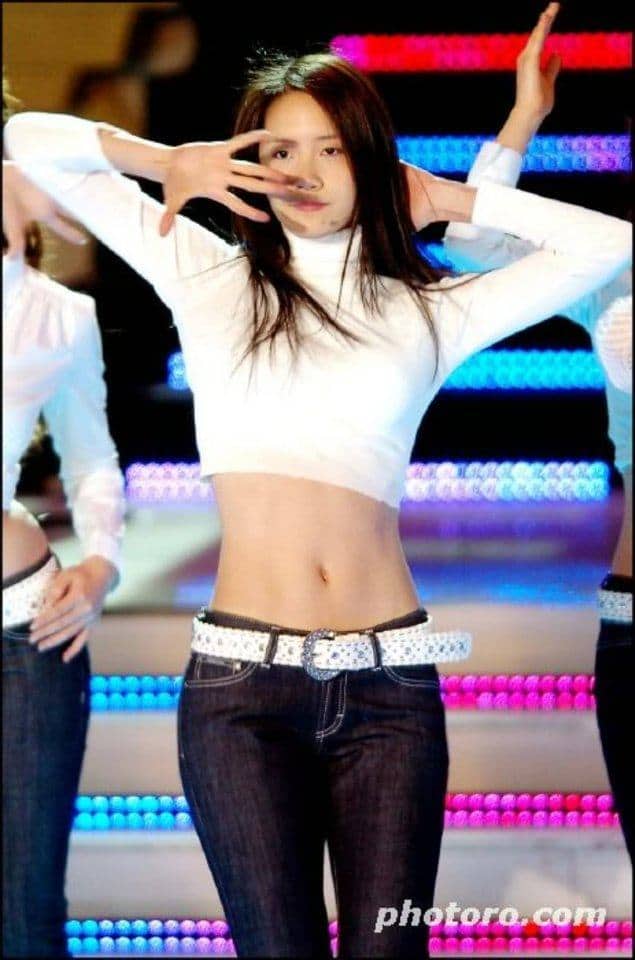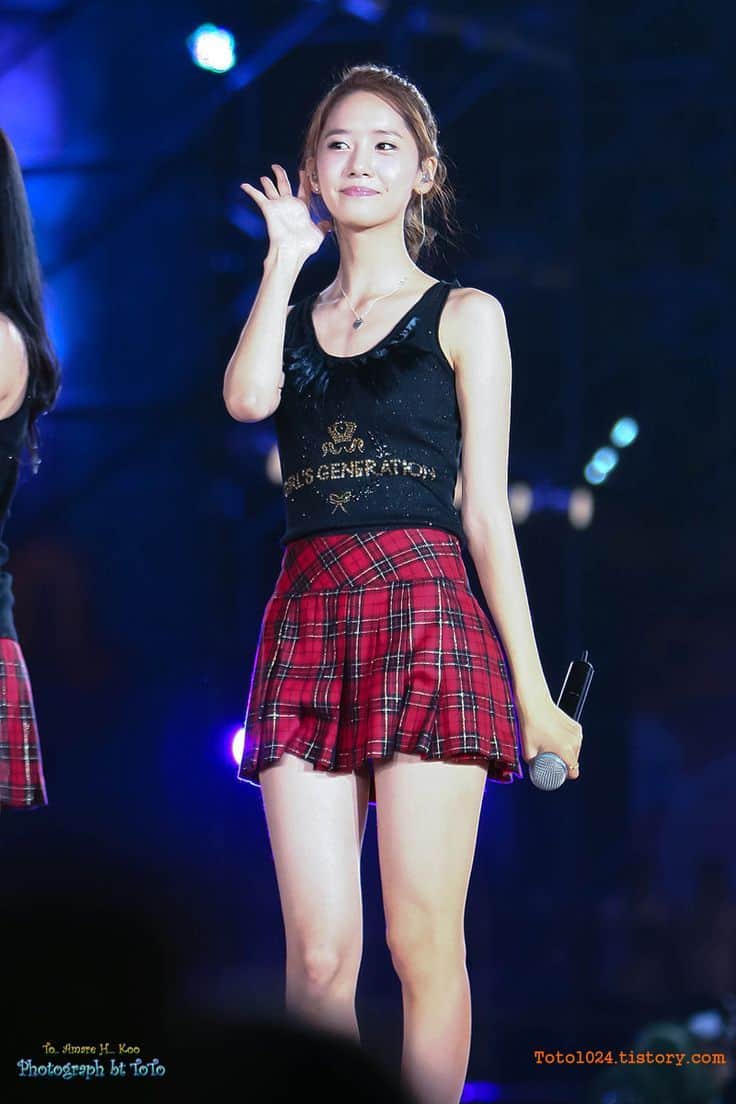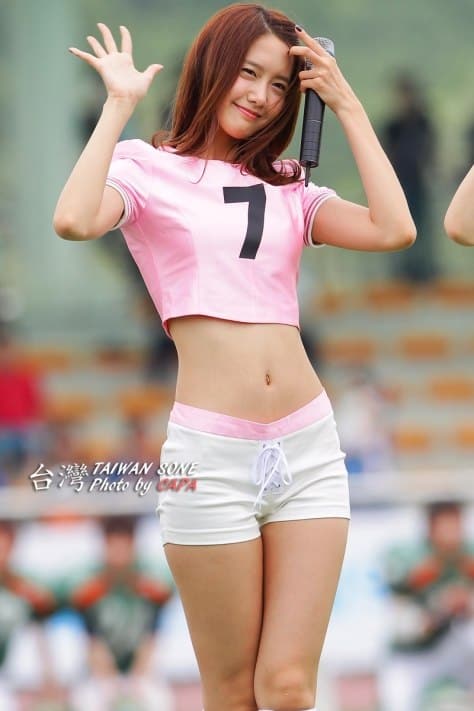 Born on May 30, 1990, as Lim yoona, this South Korean actress, dancer, and singer is commonly known as just Yoona. She is currently one of the most popular girls in the world, as well as one of the highest-earning South Korean artists.
Her music career was largely inspired by the girl group S.E.S. Therefore, she joined SM Entertainment and debuted as a member of Girls Generation after five years of hard work.
On the other hand, she became a model when she was just 14, three years before she became a singer.
Ultimately, she solidified her acting career by graduating from Dongguk University for music and theatre. Moreover, she is an award-winning actress thanks to her outstanding performance in I and Prime Minister. Apart from appearing in a variety of TV dramas, she also played a role in a Chinese TV series God of War.
---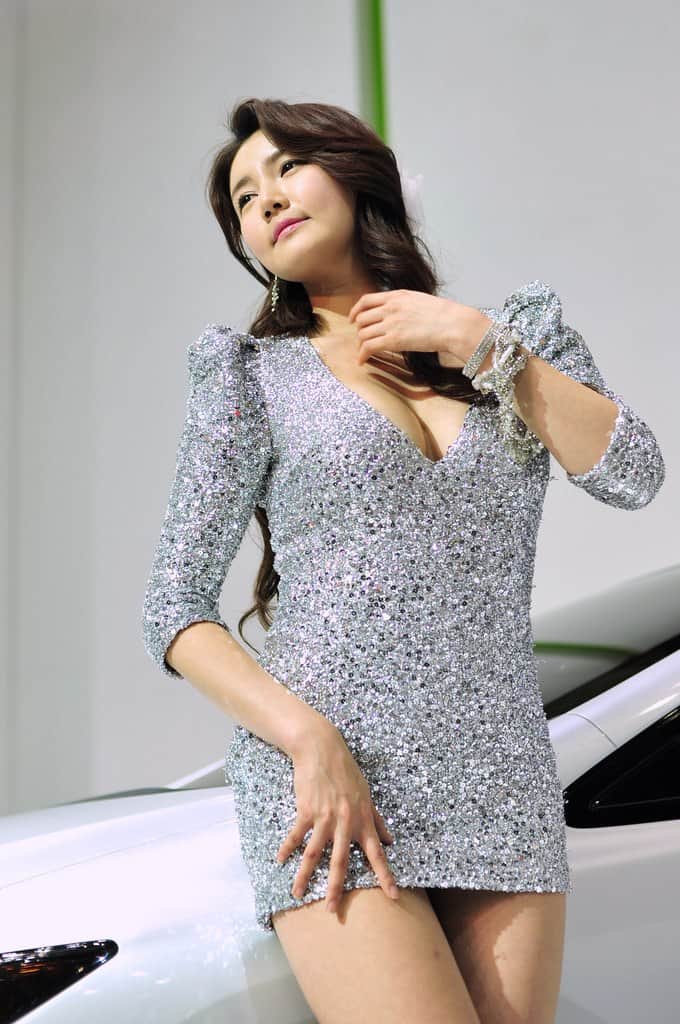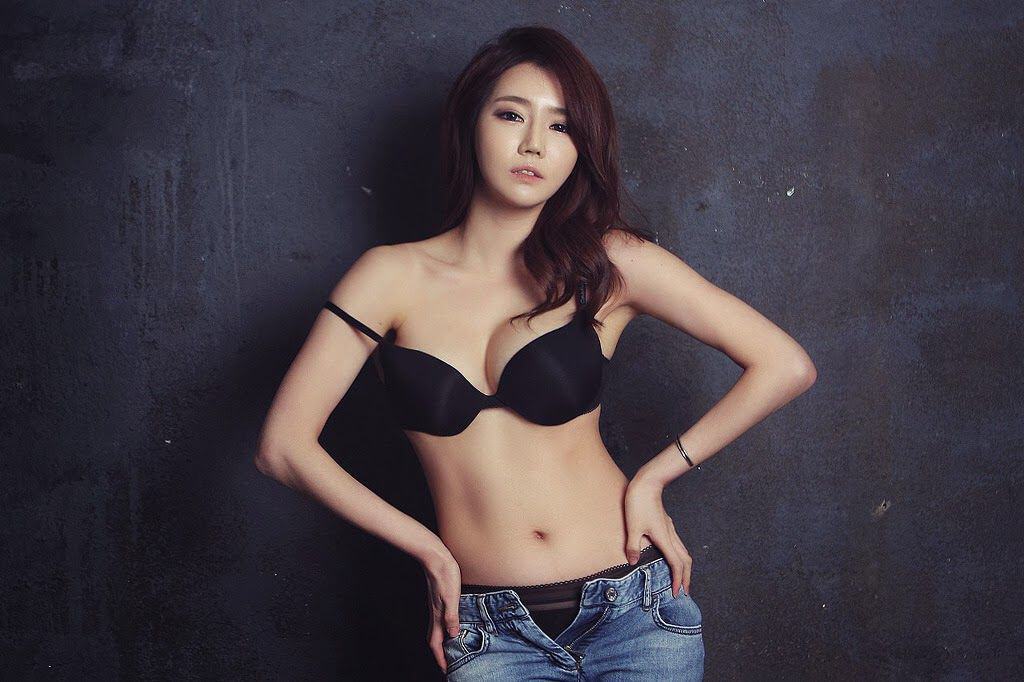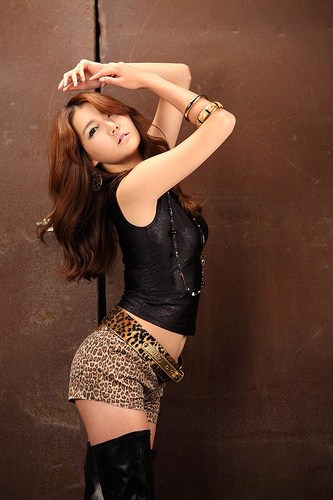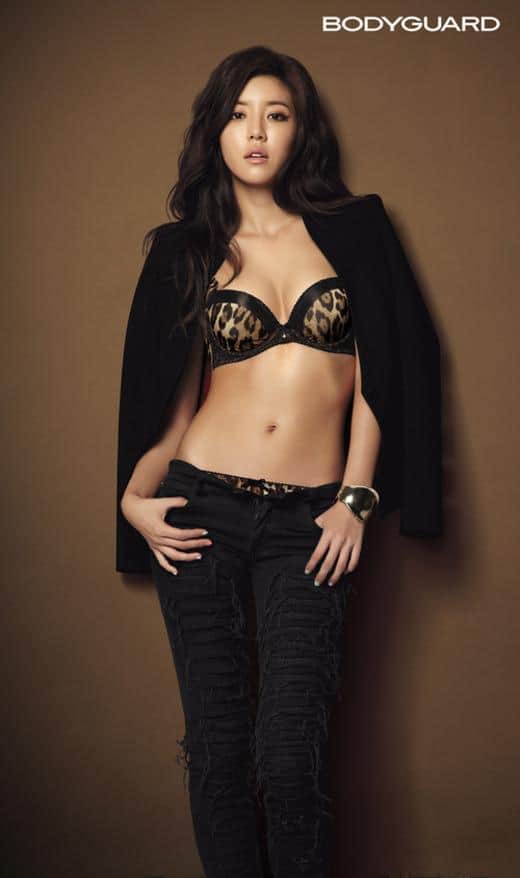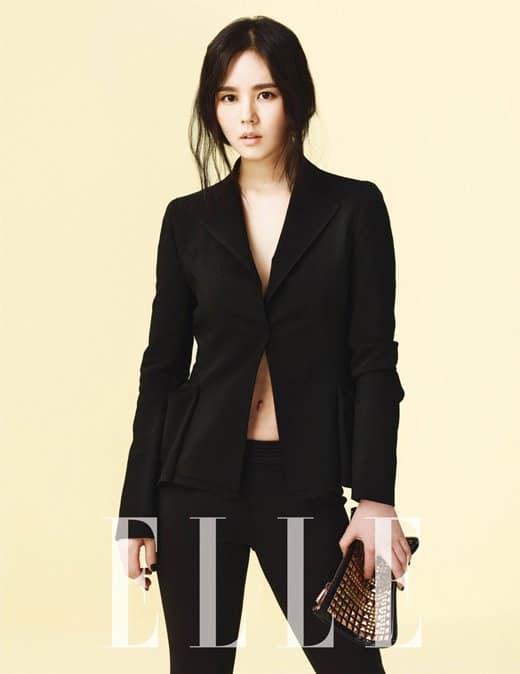 Our final addition to the list of beautiful Korean women is a famous actress by the name of Han Ga-in. The 36-year-old South Korean darling kickstarted her career during high school, having taken part in a variety show. The appearance didn't remain unnoticed, and she was soon offered a part.
Ga-in made her official debut in a 2002 commercial for Asiana Airlines. Soon after, she got a role in Sunshine Hunting. Then, two more KBS2 drama roles ensued, earning Ga-in the title of Best New Actress.
Along with Bae Suzy, she starred in the extremely profitable hit film Architecture 101. At the same time, her TV ratings skyrocketed with the release of Moon Embracing the Sun. After a clash with the director of Witch Yoo Hee, Ga-in took three years off, limiting herself to commercials.
---
Goo Hye Sun/Ku Hye-sun
Actress, Singer-Songwriter, Director, Artist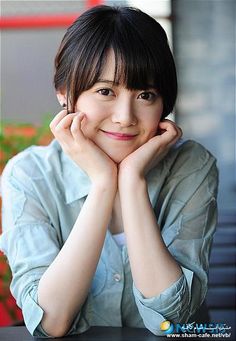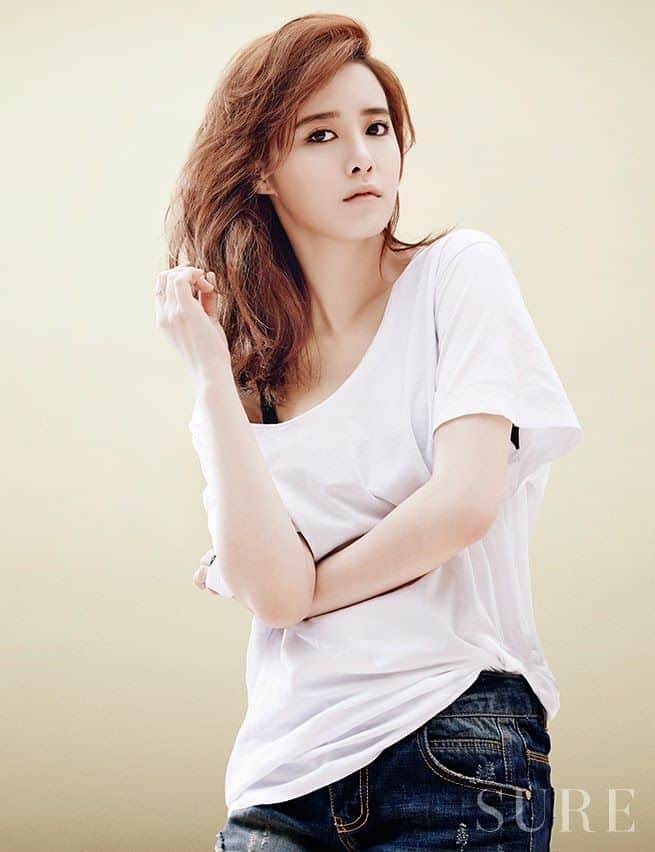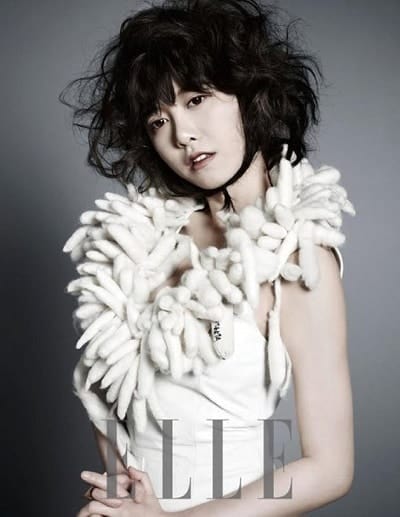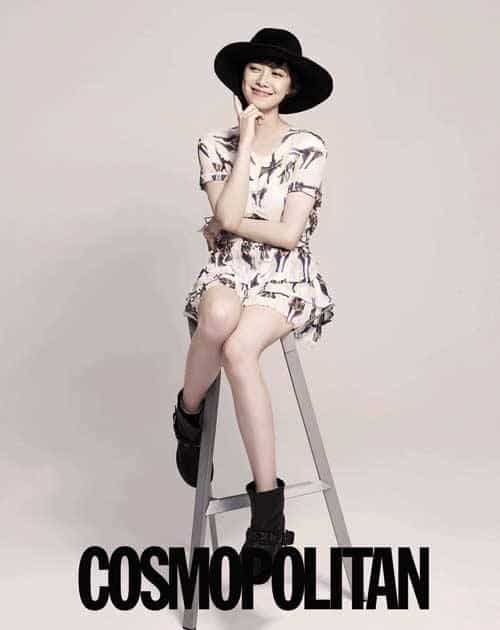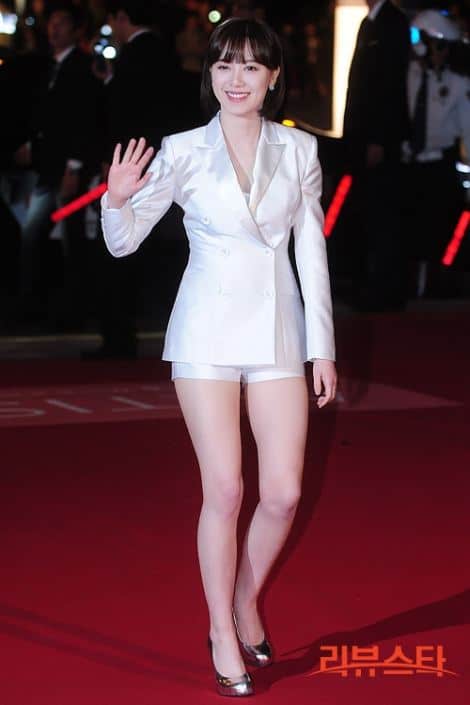 Goo Hye Sun is a true Jill-of-all-Trades! Born (November 9, 1984) she is a South Korean actress, singer-songwriter, director and artist. She also dabbles in directing, writing, illustrating and composing.
She gained widespread recognition in the television dramas The King And I, Pure in Heart,
Take Care of Us, Boys Over Flowers, Captain, Angel Eyes and Blood.
Ku initially dreamed of becoming a singer. In college she formed a band, but due to her gaining popularity through the internet as a model she put those goals on hold.
This beautiful Korean girl wrote a best-selling semi-autobiographical novel, Tango, in 2009 and has written two other books. She also has held several art exhibitions featuring her illustrations and wood and metal crafts, directed award winning short films and feature films, and written and performed many singles.
Want to see more Super-Hot Asian women? Check out the Top 25 Hottest Asian Women on the Planet.