A unique blend of tradition, modernity, East, West, and all things in between, Seoul is one of the world's great metropolises, cultural epicenters, most visited cities and, yes, global dating destinations.
You might wonder where to meet women in Seoul, but before you even think about that, you need to get acquainted with South Korea and Seoul dating and social culture.
Overview of Seoul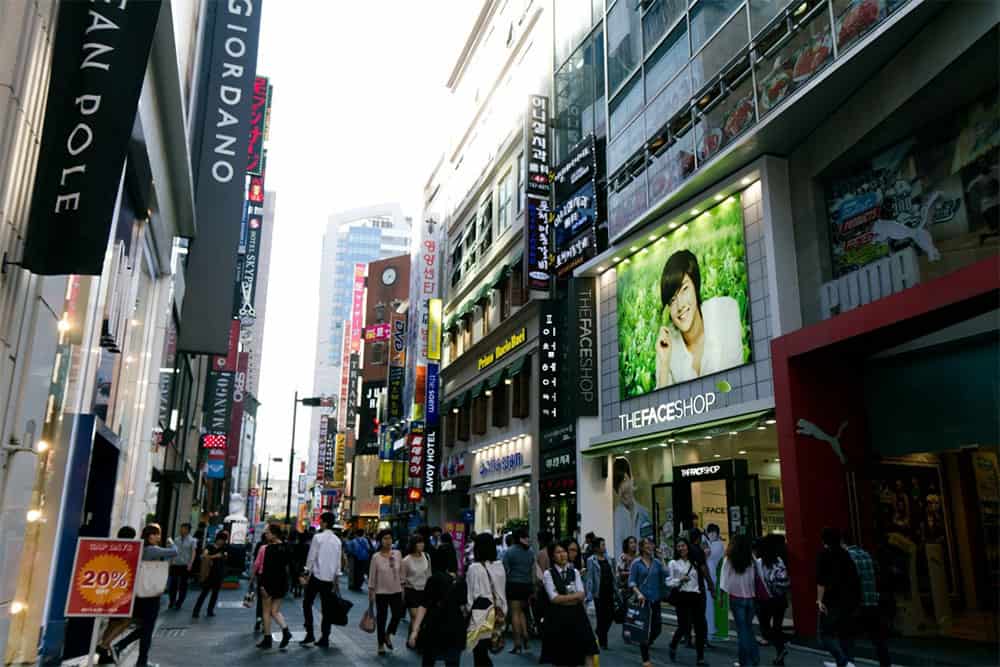 Knowing a few basic geographical and historical facts about a place is always helpful when trying to blend in and make connections with people, especially when dating.
Seoul is located on the Korean Peninsula, which is itself located between China and Japan. The history of Korea, China, and Japan is as complex as any trio of nations on Earth.
The legacy of WWII and the Korean War still loom large in the region, and being aware of these cultural sensitivities is a must. While cultural exchange over the millennia has been immense, especially in cities such as Seoul, each nation has its own distinct culture and traditions.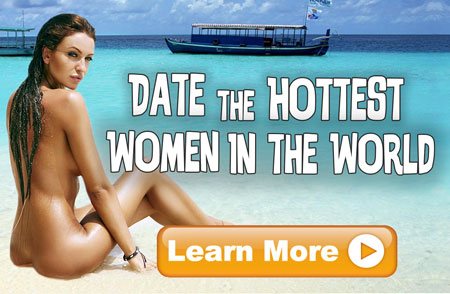 (While we're on the topic, a free South Korean dating tip – don't mistake or conflate Korean and Japanese people. Ever. "Asian" doesn't cut it, either. If you're going to interact with, let alone date people from a culture – any culture – show them the dignity and respect they deserve and at least get their country and culture right.)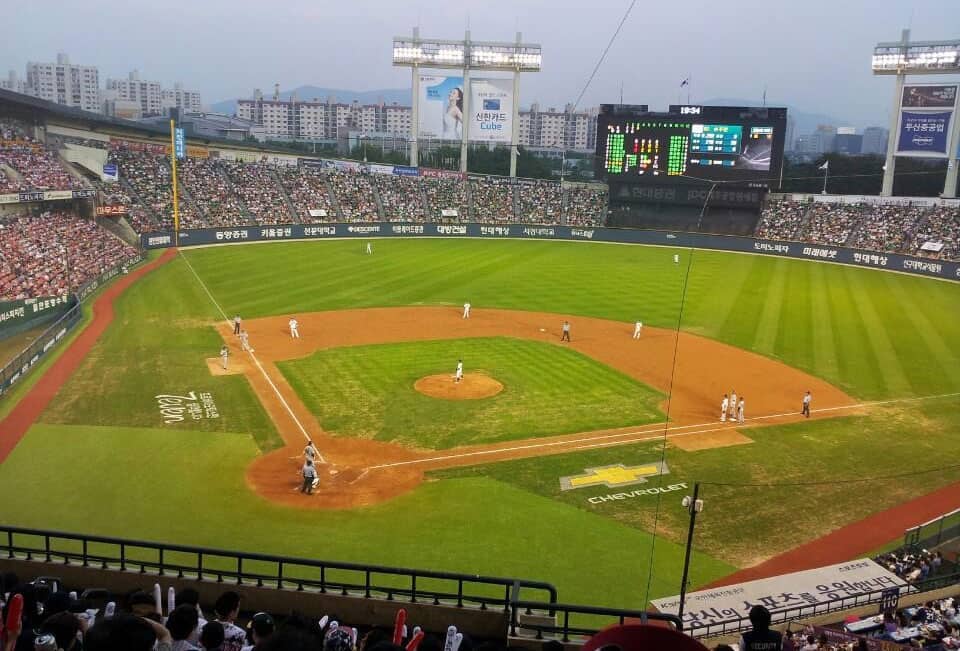 Some of the most important and popular landmarks in Seoul for locals and tourists alike include the, Star Tower, National Assembly, Jamsil Baseball Stadium (baseball is big in South Korea) and many fantastic museums and bustling marketplaces, including both the Dongdaemun and Namdaemun Market.
In terms of historical architecture, Seoul was the seat of power for the Joseon Dynasty, which ruled Korea from 1392 to 1897. Located in the Jongo and Jung Districts, you'll find the Five Grand Palaces. One of them, Changdeokgung, is a UNESCO World Heritage Site, and all five are tremendous places to soak up Korean art, history, culture, and maybe strike up a conversation with tourists and local women alike.
Conversation and ambience are key romance and relationship builders, and these settings can provide plenty of both. For example, you can take a tour of Changdeokgung's Secret Gardens – what better place for passion to bloom between you and a special someone in Seoul?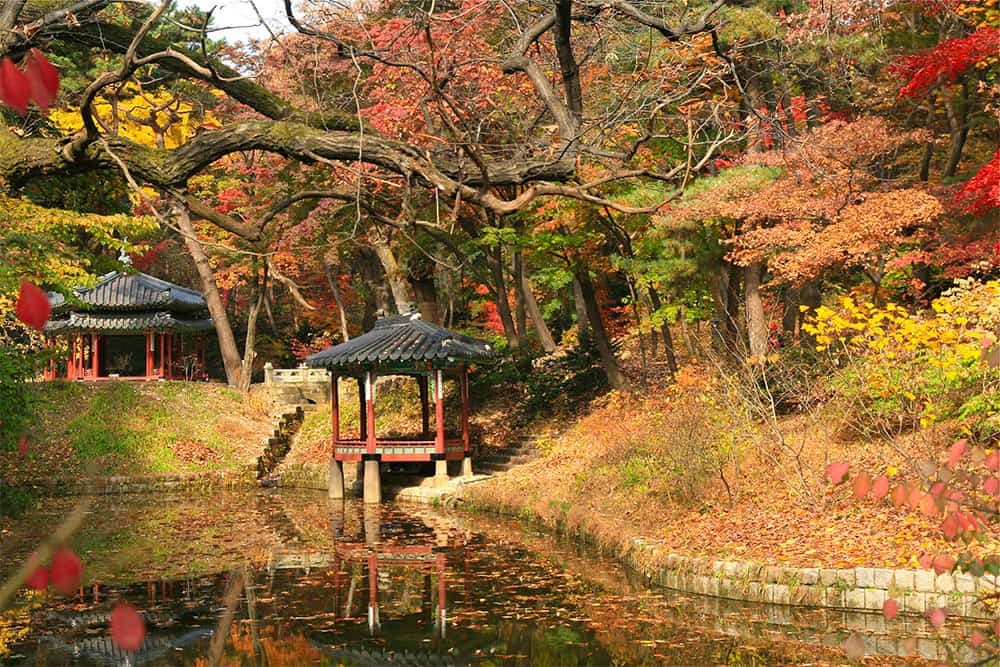 How hard is it to get there? That's obviously a subjective question depending on where you live and how much you're willing to spend on travel. (Still, suffice it to say getting to South Korea's a lot easier than, well, North Korea.)
Incheon International Airport and Gimpo International Airport are among the busiest and most popular airports for travelers headed to and from Seoul. Plane tickets typically cost between a few hundred and $1200 depending on the duration of your trip and when you book.
In terms of getting around all the hotspots in Seoul we're about to mention, streets can be congested, which is why most natives and tourists alike prefer Seoul's extensive and efficient subway system.
Challenges of Meeting Women in Seoul
As with any dating scene, there are a wide range of challenges that await when looking to date women in Seoul. One of the most important running themes you'll encounter with this article – and any other self-respecting dating articles – is that not all people with a group are the same. You shouldn't generalize or stereotype about all "Koreans" or "Women," let alone make uniform assumptions about "Korean Women."
With that in mind, let's tackle some of the most commonly asked questions regarding potential challenges when looking to date Korean girls.
1. "What About Competition From Local Guys?"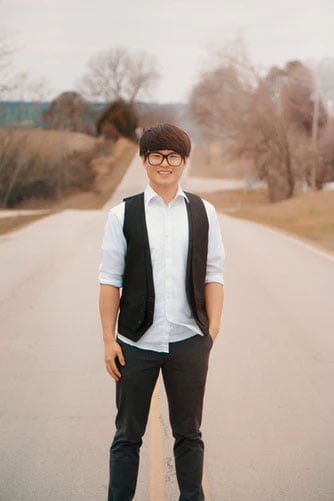 Let's start by saying that you shouldn't enter into any relationship from a point of insecurity. Coming across as insecure or threatened is a massive red flag to prospective matches, no matter the country.
There are some strains of Korean culture that are more nationalistic than others. That said, that's true in many countries, and while there are certainly cultural differences we'll get to of which you should be aware before looking for romance in Seoul as a foreigner which we'll cover in-depth later, love is, at its best, unbounded by such concerns.
If you're a better match for the Korean woman of your dreams, "local guys" shouldn't matter at all.
2. "What Is the Desire to Date Foreign Men?"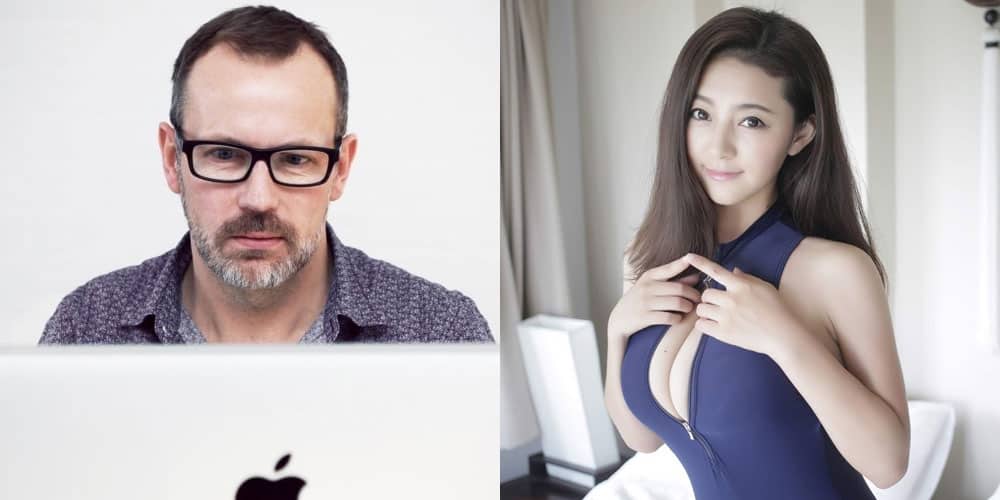 Again, fetishizing an entire race or gender probably isn't the best way to land love anywhere. In fact, emphasizing either their "foreignness" or your own will likely work to your detriment.
The tendency of a tiny but very unfortunate minority of men in South Korea to fetishize the reverse (a relationship with a "Western" woman) is another pretty big turnoff to women who, you know, don't feel like being objectified for perceived "foreignness."
While there are certain cultural taboos in Korean and Asian society about dating Western men or women (and vice versa) the more you fetishize your foreignness or that of someone else, the more likely you are to put them off.
Cultural differences can be intriguing, even exciting, and if they come up naturally in the middle of a conversation, they can be the spark you need to get a flame going. However, if you're too eager to light that foreign fetishization fire you'll wind up burned by it.
Remember, your "foreignness" isn't what makes you interesting, and it shouldn't be the only reason you're interested in someone else.
3. "Are South Korean Women Open to Dating Older Men?"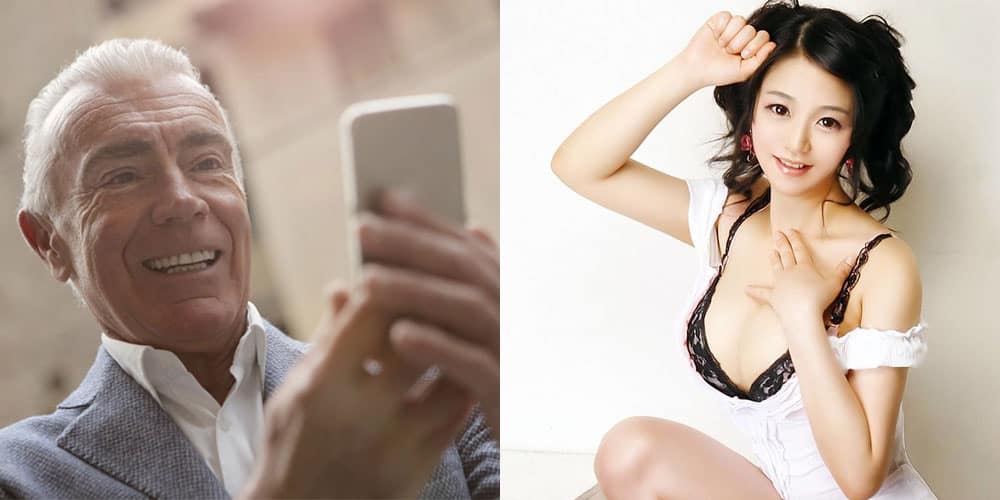 Swap out "foreignness" from above for "age" and you pretty much have the answer here. While older men dating younger women in South Korean society is less taboo than the reverse, that doesn't mean it's desirable.
Regardless of her race, nationality, or other identifying features, a woman is going to like or dislike you for you – and if the first thing you pitch about yourself is wanting to date "younger women," it's likely to be the latter. It simply isn't a good look and can come across as creepy and predatory, particularly in a post-Weinstein world.
The more you pitch yourself as the Woody Allen to someone's Soon-Yi, the more you're likely to come off not as Witty Movie Woody Allen but, you know, Creepy Lolita-ing Woody Allen.
4. "What About Language Barriers?"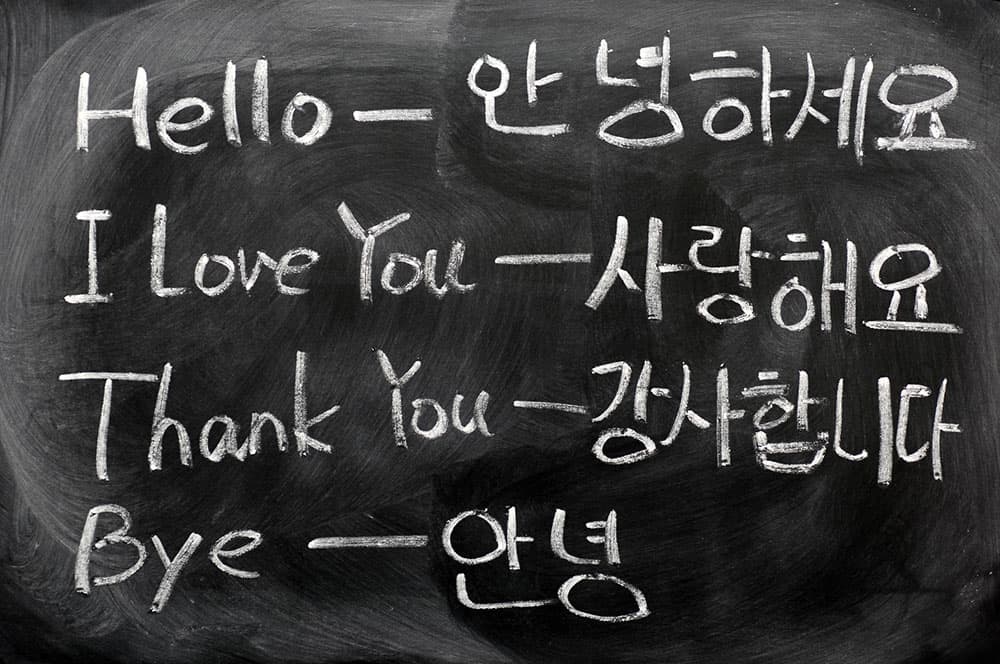 One of the interesting things about language barriers is that they're somewhat like the Uncanny Valley – things can be fine and even great at either end of the spectrum, but it's that middle ground that's tricky.
A lot of this has to do with expectation. If you are in Seoul and don't "look" Korean (with admissions of and apologies for the problematic nature of that statement) there is likely to be a different standard for how well you're "expected" to speak Korean. This, in turn, can have a lot to do with how you fare given the language barrier.
Perhaps unexpectedly, if you don't "look" Korean, "worse" Korean may be better than if you're merely okay. If you look foreign and look like you're making an honest and good-natured but fumbling effort at basic Korean, the attempt alone may seem charming or cute.
In romance, barriers are built on anxieties, and nothing breaks down anxieties faster than a shared joke. If you can both laugh off your bad Korean, those first giggling smiles might just be the spark you need to try and kindle something with someone.
Of course, if you are actually fluent in Korean, go for it! You're bound to impress.
But what if your Korean is merely "okay?" In that case, you might initially spark interest from those surprised that someone who doesn't "look" Korean can speak it a bit. However, the longer the conversation drags on, the more evident your flaws are bound to become, and because you didn't have that initial point of laughing off your own failures with them, it'll just sound like "bad" Korean.
Of course, nowadays we all have a secret weapon for battling language barriers – Google Translate. If you've caught someone's interest but they don't speak English and you don't speak Korean, Google Translate can help.
It's only a short-term solution, of course, but if you and this person are lucky enough to hit it off and stick together long enough to need a long-term fix, language courses can be a great place for international singles and couples alike.
5. "What About Cultural Barriers?"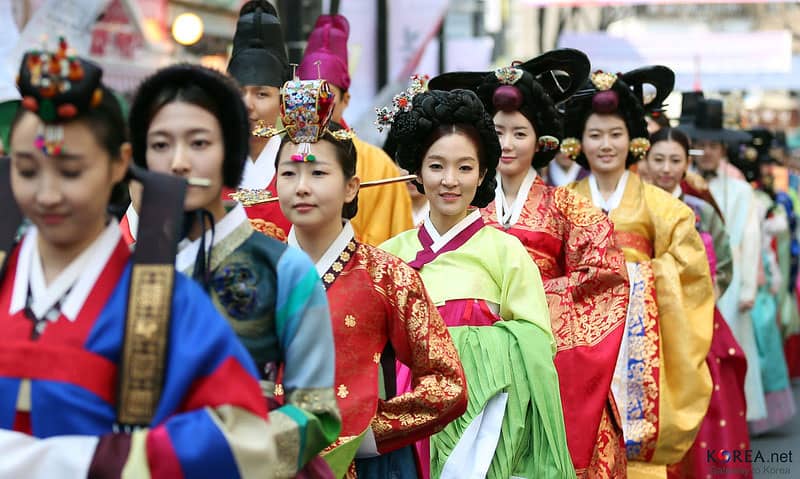 We'll get into this more in the dating section, but suffice it to say that while there are cultural taboos among any group, there are some cultural differences between South Korea and the West of which you should be aware. Given history, politics, and general cultural differences, these contrasts can be particularly evident with Americans.
Some South Korean versus American cultural differences include:
Given cultural influences such as Confucianism, many Asian cultures, including South Korea, often view elders more reverentially than Americans, who are often more casual
Americans have a reputation for bluntness, and it is especially evident when contrasted with South Koreans, who tend to be more tactful
On the flip side, whether or not Americans are easily embarrassed, it doesn't have the same cultural weight as in South Korea, where chastisement and shame over "losing face" is a major cultural point
South Korea on the whole is less racially diverse than America and many Western nations, though this is less evident in such a huge international metropolis as Seoul
While it's a stereotype that Asian societies such as South Korea value "conformity" while America Western nations value "individuality," it's still a cultural point to be aware of
From these points you can glean some early pearls of wisdom about dating South Korean women:
Bluntness and rudeness isn't likely to be well-received, so don't expect your Han Solo act to fly
On the flip side, a little respectfulness can go a long way, especially if you're lucky enough to have things progress to meet her parents
Try to avoid situations where your date might feel awkward or embarrassed
Be mindful of Korean cultural perceptions of other groups
Who Is Seoul Best for?
Seoul has a population of 9.7 million – more than Los Angeles, Paris, and Amsterdam combined. As such, it's fair to say that there's something and someone for everyone here, whether you're a party animal looking to rage it up at nightclubs or looking for something soulfully Seoul-ful.
Whether you're a "player" or a "partier" (or imagine yourself to be) you can find some incredible nightclubs and scenes, as listed below. Conversely, a strong emphasis on respect and family values, Seoul and South Korea are also great for more traditional dating and marriage-minded singles.
Nightlife and Singles Bars in Seoul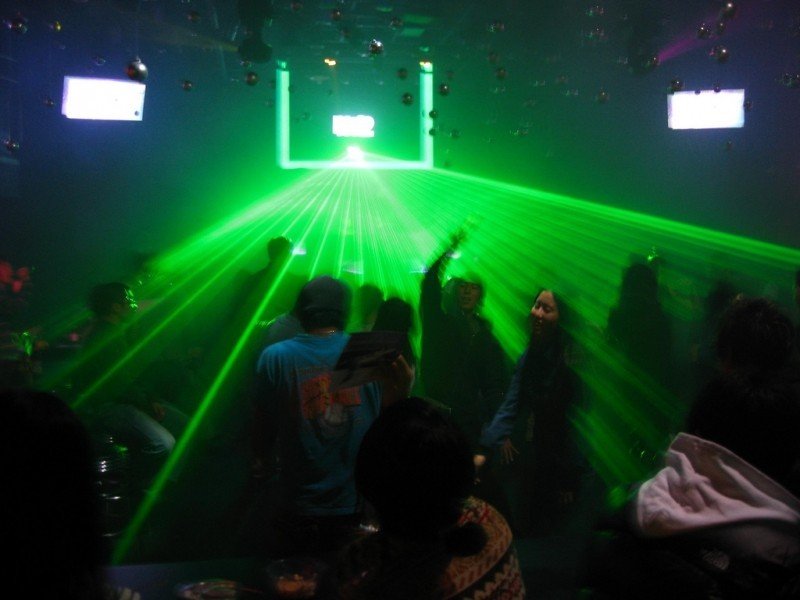 Given its huge population, it's fair to say Seoul has more than its fair share of great nightlife locales.
Some of the most popular nightlife hotspots in Seoul include:
Great singles bars include:
The Best Ways to Break the Ice with Seoul Girls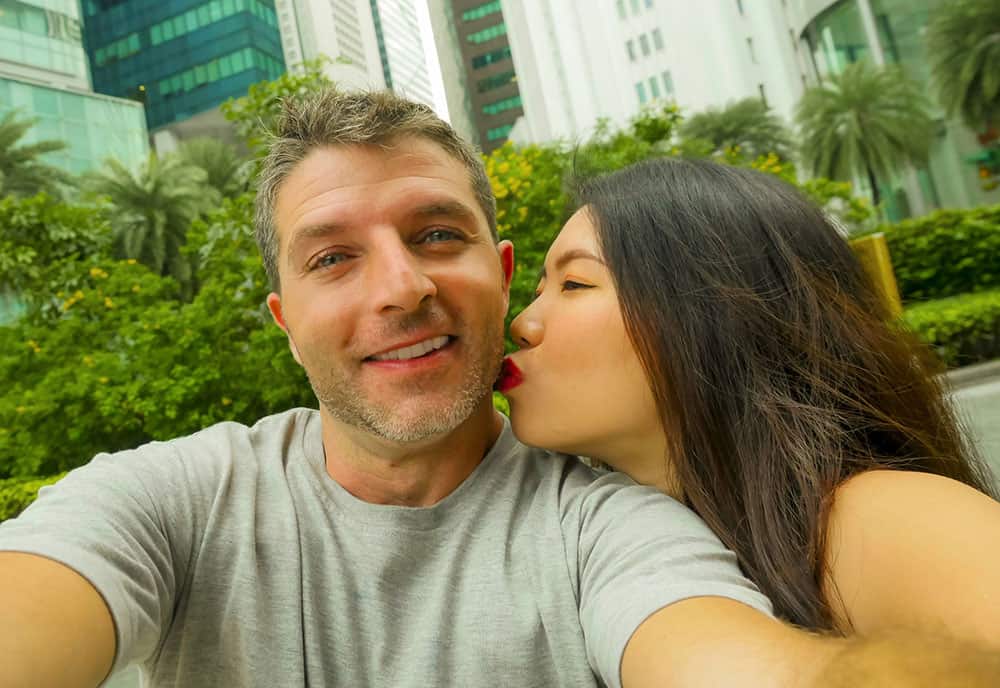 Some Do's and Don'ts for breaking the ice and making a connection with Seoul women:
Do Use Humor: While rude jokes are out (see below) humor is always one of the best ice-breakers. Tone and audience are extremely important here. Not only are different things funny in different countries (so you'll want to avoid anything too potentially taboo) but as with "bad" Korean, a "bad" joke can make for a great ice-breaker. If you can get a smile and show you can laugh at yourself, it's a great start.
Don't Be Gross: We're bending that above rule about Japanese-Korean distinctions and taking this tip from a Japanese site, because it truly is universal – "Don't be gross!" People can sense when you're trying too hard or changing yourself just to try and get some action, and it's disgusting. Remember those aforementioned points about respectfulness versus bluntness in South Korean culture – or just remember basic manners and etiquette. A rude, fetishizing, objectifying come-on is a massive turn-off.
Do Be Patient: Open displays of affection are a big taboo in South Korea and much of Asian culture. That may seem like a drawback, but it may actually add to the romance if there's chemistry between the two of you. After all, nothing adds spice to an affair quite like a little bit of danger in doing something you shouldn't. Still, if they don't want to kiss in public, be patient. It doesn't necessarily mean they don't want to, and being understanding about that can be a huge point in your favor.
Don't Make Her Uncomfortable: This is where lewd jokes fall flat, especially in South Korean culture. As a general for dating any woman, in South Korea or anywhere – if your "joke" is making her uncomfortable, it's probably a bad idea.
Do Be Selfie-Ready: While making out in public may be taboo, taking a ton of wild couple selfies is practically a rite of passage. Suggesting one mid-party can even be a potential way of getting her attention to take a fun picture before striking up a conversation.
Where to Meet Seoul Girls During the Day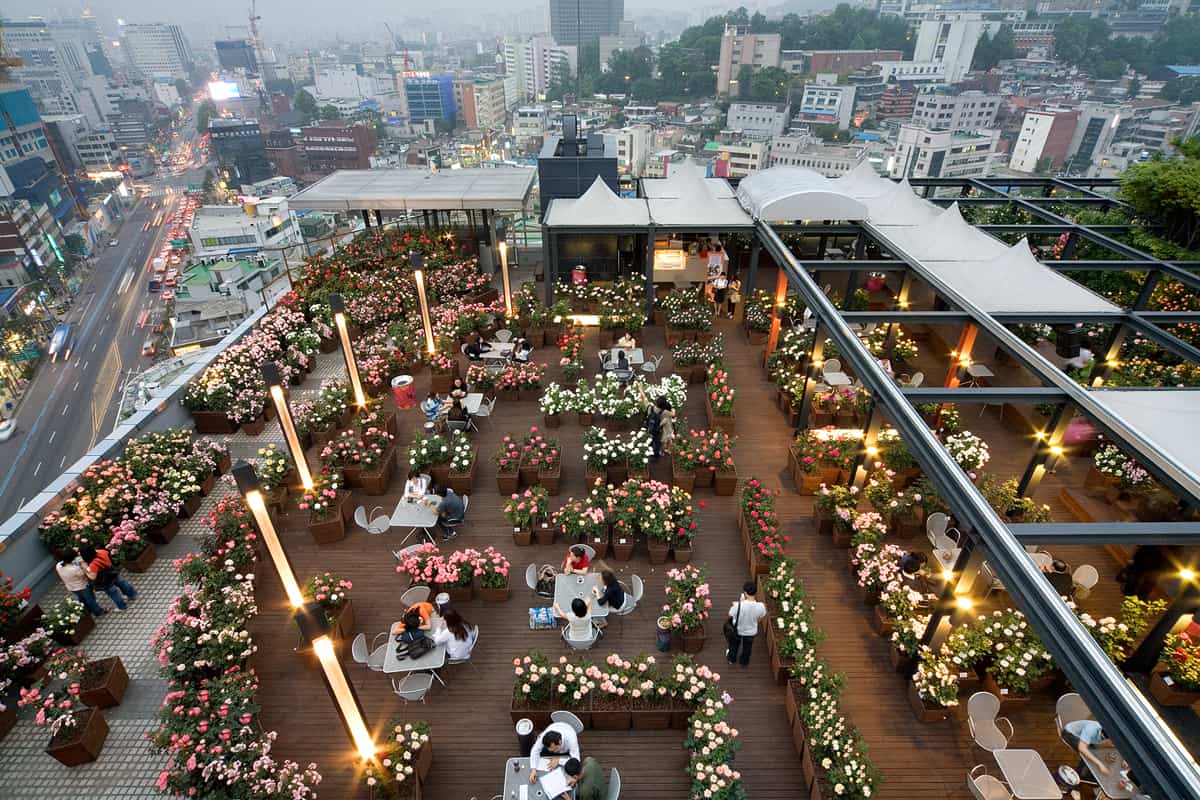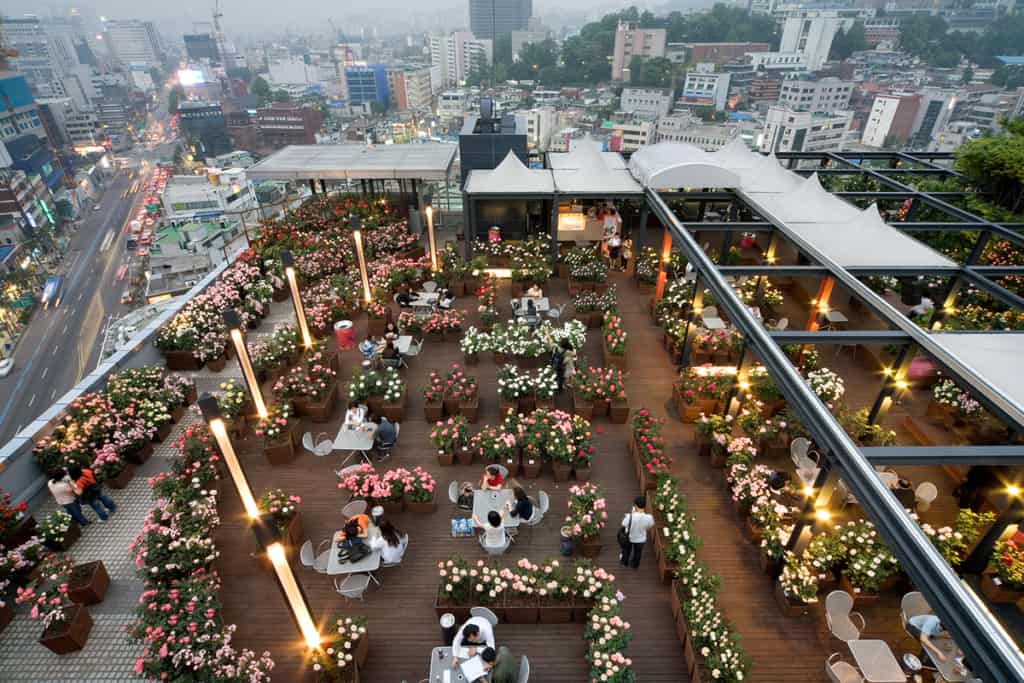 For romantic places to meet women in Seoul, you might want to try:
Lotte World: The hottest theme park in South Korea, this is a classic place for new couples on first dates. Food-wise, you can enjoy everything from traditional Korean cuisine to American food in the form of a Hard Rock Cafe.
Coex Mall: Located in Samseong-dong, one of Seoul's most affluent neighborhoods, this is the largest underground mall in the world. Renovated in 2014, it features five uniquely-themed squares and offers everything from an in-house aquarium and movie theatre to massive sports for sports, beauty, fashion, and, for booklovers, a 50,000 book library – the perfect place for book lovers in love.
Sky Rose Garden: A rooftop garden that's a secret even to many natives of Seoul, this garden offers an incredibly romantic view of the city.
Banpo Bridge Park: Overlooking the Han River, this bridge features the Banpo Bridge Rainbow Fountain. Not only is this the longest fountain in the world, but at night it is lit up with LED lights which give it its "rainbow" look, making for a romantic technicolor display.
Doosan Tower: In terms of where to meet women in Seoul in a natural setting, this is hard to beat. The area around here is one of Seoul's most popular shopping and dining districts, making it one of the most natural places to meet Seoul women.
Best Places to Stay in Seoul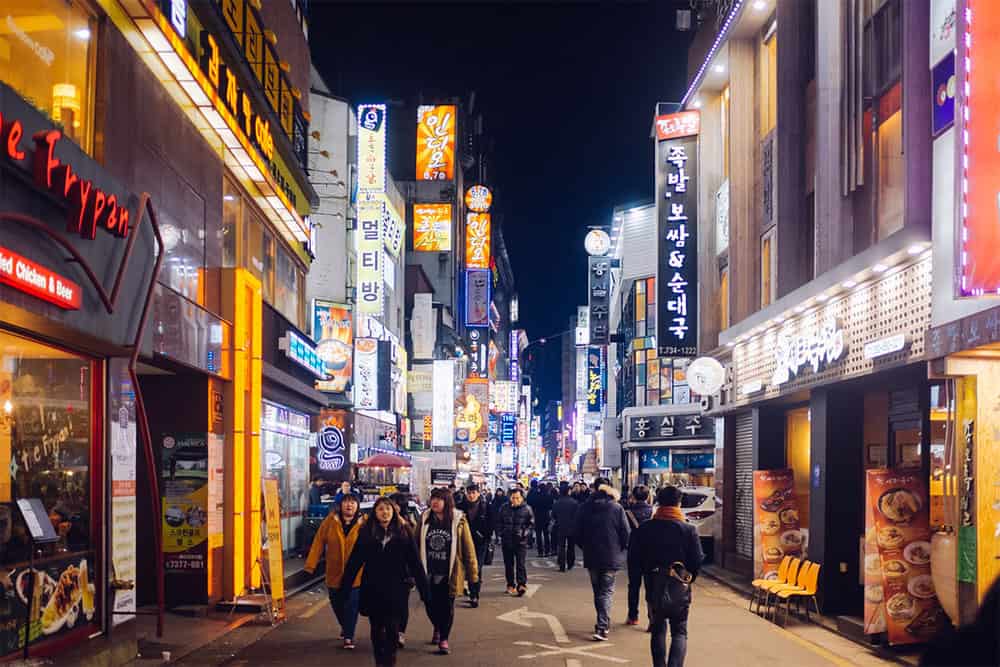 Looking to stay a night (or a few) in Seoul? Some places you may want to try include:
Baller Pick #1, Gangnam: One of the most fashionable districts in Seoul, and as a huge business district with an active nightlife, it's one of the most expensive.
Baller Pick #2, Jongno: Many of Seoul's historic sites are here. While it may be a bit further from nightclubs, it can provide a better chance at meeting people with a taste for culture and history.
Mid-Range Pick #1, Daehanko: A more bohemian center, this is a favorite with younger generations. There's a lively theater scene and youth culture.
Mid-Range Pick #2, Itaewon: A more cliché area given its trendy reputation, but as you'll have noticed above, Itaewon is home to many of Seoul's most electric EDM clubs.
Back-Packer Pick #1, Namsan: A traditional hilly area that offers a great view of the skyline while being at a bit of a remove from all the hustle and bustle of the nightclub scene.
Back-Packer Pick #2, Jamsil: A heavily residential area with an active shopping scene, baseball stadium, and much more.
Seoul Dating Guide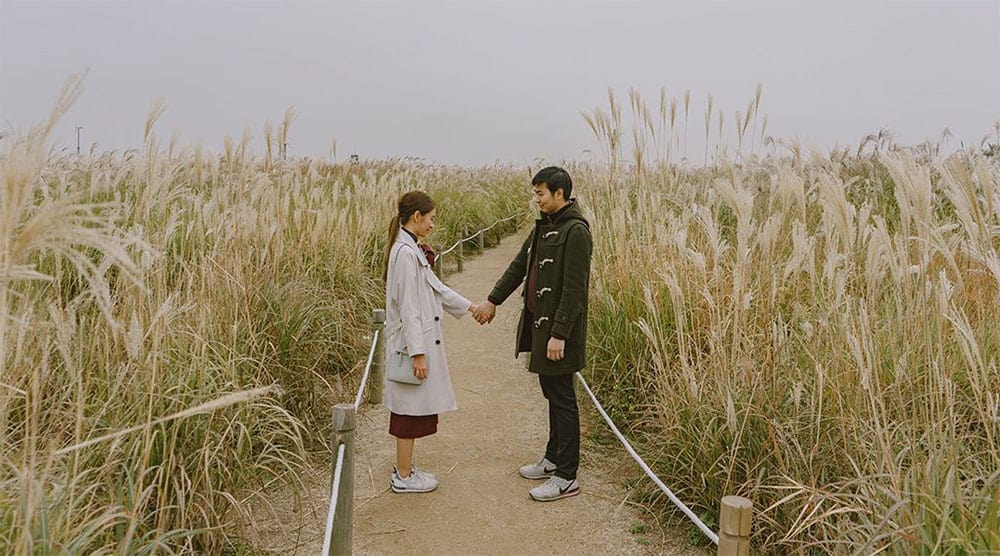 Most of the nightclubs and day meetup places above would work for a date night out. It's all about how you frame things for her. Choosing the best date location isn't about impressing a Seoul woman with your knowledge of the city – she's from here, after all, chances are she knows the area pretty well. What would be more impressive (and welcome) is your ability to show that you've listened and cared about what she has to say and make date suggestions based on that.
For example, if your date has expressed an interest in culture, one of the many museums or Grand Palaces may be a great way to tap into their taste for art, history, and beauty.
On the other hand, if they're more the nightclub type, see which kind is their scene. For disco and dance try Soap, for hip-hop Club Made and Boombar, and for high-end nightlife Octagon and Cakeshop.
Finally, if they're into nature, the hills around Namsan and many parks in the city should rank highly. For example, Haneul Park affords a lovely view of the city amidst beautiful flowers and foliage of all kinds.
Best Places to Find Seoul Girls Online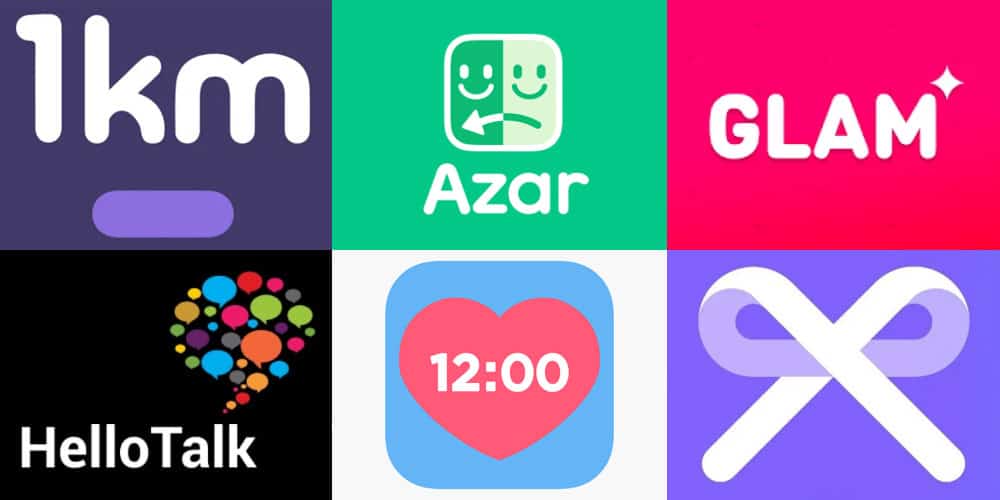 All those selfies aren't for nothing! As you may have noticed, South Korea loves social media. Selfies, social media posts and, yes, dating apps are a huge part of contemporary social life in South Korea, especially in cosmopolitan hubs like Seoul.
Some of the best dating apps in South Korea include:
1km
Amanda
Azar
DangYeonSi
Facebook
GLAM
HelloTalk
KoreanCupid
Noondate
OkCupid
Sky People
Tinder
QQ
By being respectful and insightful, this guide can help you find a truly Seoul-ful connection with singles in Seoul.