Should You Consider a Matchmaker?
If you need a matchmaker we can help you find the one you need, but not everyone needs a matchmaker. Here are the five basic categories of men who should consider a matchmaker:
Have you tried to do it yourself and you are starting to get depressed about your progress?
Are you in a situation where you simply do not have the time you need to do this right?
Is your personal privacy really important to you?
Are you extraordinarily shy?
Do you have another issue that makes your romantic situation particularly challenging like a severe disability?
If you are in any of those situations you should scroll to the bottom of this page and fill out the short form to request an appointment with International Love Scout's Mystery Matchmaker.
Many of the people who use matchmakers are celebrities, politicians, or people in jobs where they do not want their dating profile openly floating around the internet.
For instance, a doctor, professor, pastor, attorney, executive, or military officer might not want their dating profile out where just anyone could stumble across it. Are you in one of those situations?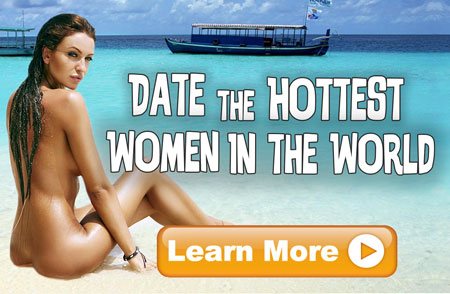 If so, you should definitely consider a matchmaker, but a first you probably are wondering exactly what makes matchmakers different from regular dating sites like Match.com or apps like Tinder.
Matchmakers vs. Dating Agencies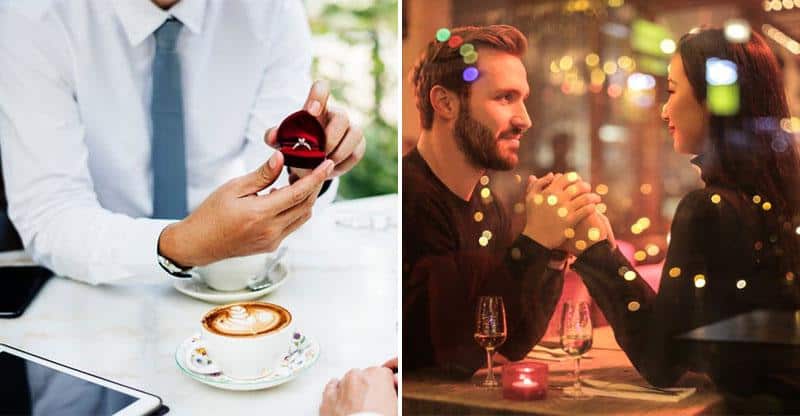 There is a huge difference between matchmakers and internet dating sites. Most internet dating sites do not actually offer a lot of services beyond posting your profile and perhaps trying to match you with other users.
That is really all that Match.com, Plentyoffish.com, or Chemistry.com actually do. Most of the companies we cover are basically internet dating sites.
Essentially, the dating sites provide the technological platform and a catalog of ladies for men to peruse and decide who to contact. So, despite the rants of the crazy anti-international dating feminists most of our "mail order bride" sites are not much different from any other dating site except for focusing on foreign women.
You can meet incredible women at Amolatina, but Amolatina does not do anything to help move the relationship along. You are basically on your own and a lot of guys like that – well at first.
And there is a pretty steep learning curve to succeed in international dating. That is why we have so many articles on International Love Scout. One of our main purposes is to help guys learn what they need to know to find the woman of their dreams.
And, if time is not a concern for you, you can learn nearly everything you need to know by reading all the of articles here and buying some of the books we suggest in the International Love Scout Library and perhaps Elena's VIP Coaching Program.
If that is a little too daunting then the first step to consider is an A Foreign Affair's romance tour.
AFA is not using the same business model as the other international dating sites. They give a lot of information and support to the guys who sign up for their tours. And most guys who go through the process develop a couple of "tour buddies" who serve as wingmen and dating coaches to one another.
That seems to help a lot, but for a lot of guys the concept of sharing their romantic journey with a bunch of other dudes is a no starter. It is just too personal.
If that's how you feel you need to think about a matchmaker, because they will protect your privacy. But matchmakers do a lot more than that.
What Does a Matchmaker Do?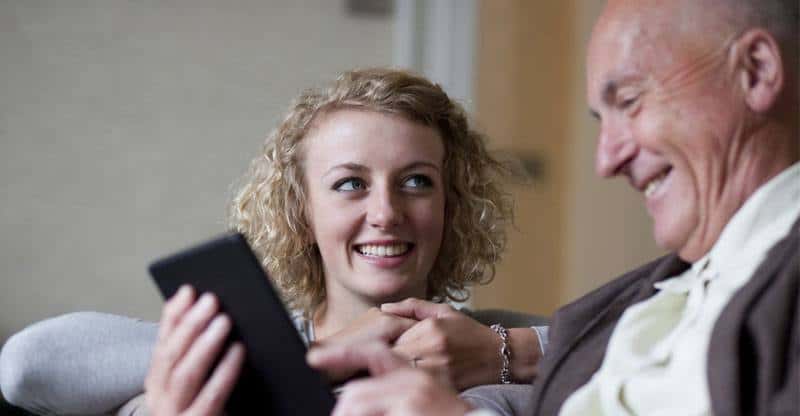 Great matchmakers provide incredible levels of personal service. Each matchmaker has a unique process, but most follow the same basic steps. The point of the process is to really understand who a client is as a person.
The first thing a matchmaker does is a personal interview. Today these are usually conducted by video. These usually last anywhere from thirty minutes to an hour. Sometimes they will administer a formal personality assessment.
The most exclusive matchmakers occasionally decided not to work with a man if they do not believe they can help him. This is rare, but it helps keep men from wasting time and money.
International matchmakers regularly reject female clients because they do not believe they will be able to help them find a boyfriend or husband. This is particularly true in Ukraine, Russia, and Latin America.
After the initial interview, most Ukrainian matchmakers will go through their catalog of women to see if they have any ladies that seem like great matches.  Then will then contact the woman and see if she is interested.  If she is they will work to set up the date.  If she isn't they will keep looking.
Once the matchmaker has several women lined up she will get back in touch with the man to help arrange a timeline for his trip. The matchmaker might plan the specifics of the date, but this varies widely.
After the date the matchmaker will debrief the man and the woman to see what worked and what didn't. Then the matchmaker will talk to the client again. This debriefing process usually requires two or three counseling sessions.
Then the matchmaker will coach the man on what to do on his next date. It is a process and usually it takes several dates to find a true match.
Generally, matchmakers like clients to go on four or five first dates before having a second date with any single woman.
This explanation is too brief. Matchmakers are detail oriented. They often talk to men about cultures, psychology, and what to say. They sometimes help men buy gifts and pick out clothes.
Matchmakers are the complete opposite of a dating site. Most matchmakers become friends with their clients – both men and women – and they want to see them happy.
Matchmaking is the most old fashioned, personal business imaginable. They provide the sort of incredible service you might expect from a five-star hotel or a Seville Row tailor.
It is an incredible level of service. Everyone loves that, but for a lot of guys that sets off an alarm – a spending alarm – because a lot of dudes just assume that. "If it is that great I probably can't afford it."
How Much Does a Matchmaker Cost?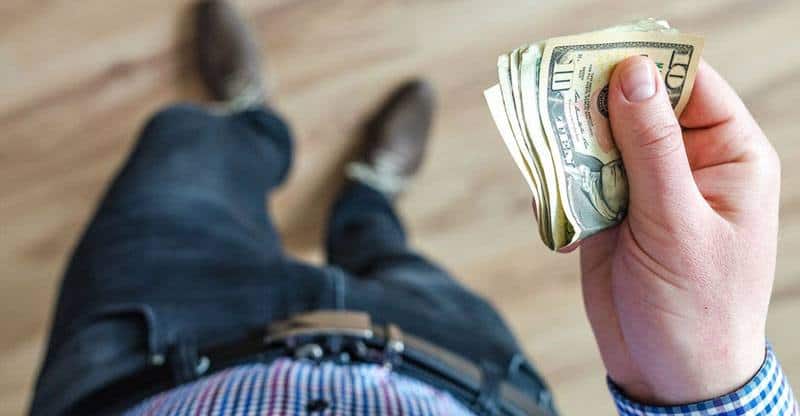 It is hard to say exactly how much a matchmaker is going to cost. It varies from agency to agency. The question is really more about the client.
Are you a successful professional or independent businessman with a budget of at least $10,000 dollars to purse a beautiful foreign bride?
A good matchmaker might be for you.
Is your time incredibly valuable to you?
You really should consider a matchmaker, because a matchmaker makes the process flow a lot faster.
Or perhaps you have tried the DIY approach and failed? Maybe you have already been on one of AFA's tours, but simply could not find what you are looking for?
Then a matchmaker is something you really need to consider.
Finally, do you have extraordinarily high standards about the quality of the woman you are looking for?  Are looking for a mate with extraordinary beauty, intelligence, and poise? 
If you have not been able to find that special woman on your own you definitely should consider a matchmaker.
They will provide detailed coaching and support.
A Foreign Affair's Executive Plan
Now, among the companies we cover here at International Love Scout there is one company that does offer a true matchmaking service – A Foreign Affair. Their Executive Plan is a high-end matchmaking service and I highly recommend it.
John Adams is a true gentleman and I believe his experience both in running A Foreign Affair for over two decades and in being married to a Russian woman, his amazing wife Tanya, makes him a great choice to trust as your matchmaker.
John is a particularly great choice if you are a senior executive or successful business man in your mid- fifties or older. John is in that peer group and he can explain things to powerful businessmen who are used to making a lot of important decisions. John is a guy's guy who is successful.
He is plain spoken and extraordinarily American in the best sense of the term, sort of like Andy Griffith, and I believe most senior executive will easily be able to trust and respect him.
So, if you fit that demographic and you are considering a matchmaking service take a look at John Adam's and A Foreign Affair's Executive Service first.
The Executive Service costs $15,000 for the services that AFA provides and the client is also responsible for travel, lodging, and food for himself and the ladies he meets as required. That is probably going to cost at least an additional $5,000, but it is a great service.
International Love Scout's Secret Matchmaker
But there is another choice!
International Love Scout has recently developed a relationship with one of the most exclusive European matchmakers. An extraordinarily intelligent young lady, the daughter of two Soviet-era rocket scientist. She leads a smart and compassionate group of women who really move mountains for their clients.
They offer and incredible level of service and attention to detail.
It is the full "Millionaire Matchmaker" treatment at a price within the reach of any successful professional or small businessman.
This is real VIP treatment that will exceed the expectations of even the most demanding professional. Because they invest so much time and effort with each man they work with they are extremely selective about their clients.
Free Initial Interview
Before they accept you as a client they conduct a thirty to forty-minute initial interview. If they do not believe they will be able to help you reach your romantic goals they will NOT accept you and of course you are under no obligation either.
If you do the interview and do not feel they are a good fit you can also decline their services. They do not want to waste your time or their time if they do not believe they can help you.
Really, this is an extraordinary opportunity to investigate whether or not you are interested in matchmaking without paying one penny out of pocket. The initial interview is completely FREE!
I love John Adams and A Foreign Affair, but I love my "millionaire matchmaker" too.
Seriously, if she was based in Manhattan, Beverly Hills, or San Francisco she could easily charge six figures. And I believe if you are in your late-forties or younger she is a great choice.
If you are a tech guy from a big city in Europe, Asia, or one of the hip, American tech cities she is a great choice, because you will easily trust and understand her. You will appreciate the professionalism and attention to detail of her and her entire team.
Also, she offers several levels of service, so you may not be on the hook for quite as much money as with A Foreign Affair's Executive Plan.
But the money should NOT be the primary concern.
You need to make this decision based more on trust and feel than on anything else. Both of these companies are great, but they are very different organizations. And if you are young, sophisticated, and successful doctor, lawyer, or tech guy our mystery matchmaker is an awesome choice.
And she is a great choice for older guys too, particularly professors or sophisticated businessmen.
If you are interested just fill out the form below and you will receive a reply from International Love Scout and the brilliant ladies at our mystery matchmaker.
This is an incredible opportunity for you to get the help you need finding the woman of your dreams!

Request An Appointment
[activecampaign form=1]