Wow! Olga is hot, young, and fluent in Russian. You've probably never dated a girl who you could say that about.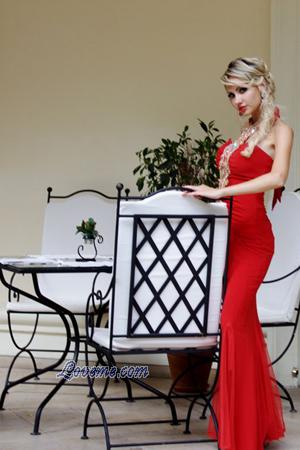 She has a great smile and I bet she's a sweet girl. She would certainly look good anywhere from South Alabama to Alaska in that dress, all though in Alaska there are only about two weeks out of the year she could wear that dress.
But she sees like a sweet girl too.  From this photo she does not seem to have a problem doing yard work.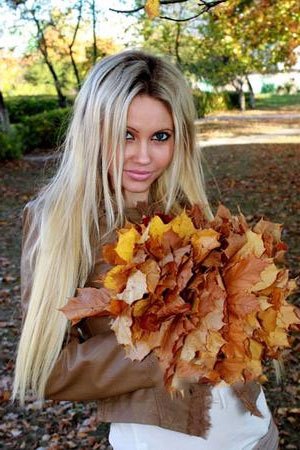 Now, I don't know about you, but to me nothing is sexier than a woman who is willing to help out with the yard work.  Wow!
She looks like she could be a fashion model, but she seems to be really stable.  She is not looking for a billionaire or a rock star.
She explains that,
Appearance has never really matter for me, I believe that the soul is the most important thing in a person.
Now, that is good for some of you guys but even better she goes on to explain that, Moreover, man should not to be beautiful.
Well, from what I have seen of my readers there is not much of a chance of that on this site!
No, seriously a man who is too concerned about his appearance is probably not much of a catch.
It is often the indication of a highly insecure and self-centered personality and those are two of the worse personality traits in a mate.
She explains that what she is really looking for is, …his mind and a good manners.
OK, I know that for many of you the good manners thing is a bit much, but come on it couldn't kill you to polish your manners a bit.
I bet 90% of you would be willing to figure out which one is the salad fork to impress a woman as hot as Olga.
Why not?  Believe it or not wanting to impress women is often really good for men.
It makes men exercise more, drink less, and eat right is apparently part of the reason that married men live so much longer than single men.
The only downside for some of you is that she is going to be a lawyer, but more than likely you could use a lawyer in the family.
Also, that means that she is intelligent and has good long term earning potential and that is nice too.
Olga's profile and more hot photos are over at A Foreign Affair, one of the oldest and best international dating agencies.  Don't be a chicken!  Check this lovely lady out!