Have you ever met a mom that is just so strikingly beautiful that you have to do a double take? If you have not, then you haven't seen Mariya! This lady is HOT!
She works as a make up artist as you and you can see from her photos that she takes care of herself. Maryia is 5'8 and stays fit which is one of the nicest things about Eastern European women.
The women take care of themselves. It is not a fad; it is a lifestyle. They eat healthy and get a lot of exercise and dress to highlight the benefits of their lifestyle. If you have any questions about that check out our page full of fit mail order brides.
Thank God!
Maryia lives in Minsk which is the capital and largest city in Belarus. It is a beautiful city that still embraces the old Soviet Union, so if you have ever wanted to see statues of Lenin, Marx, or the other so-called Heroes of the Proletariat this is the place to see them.
She seems like a fun active woman. Maryia has a ton of hobbies including: Dancing, sports, cinema, cooking, nature, literature, fashion, music, photography, traveling, and something called fancy work.
Don't quote me on this, but I believe fancy work is some sort of decorative embroidery. If that is wrong please do not write me any angry letters.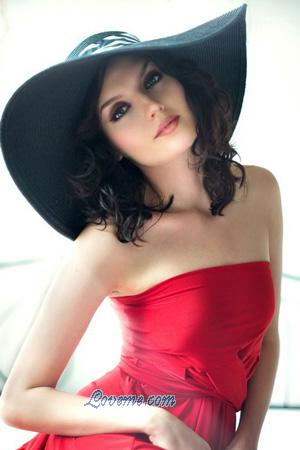 Maryia is a real MILF. She has a young daughter about three years old and so if you have small kids too you probably will not scare her away.
As far as the sort of man she hopes to meet she writes that, The man I hope to meet is reliable, with sense of humor and kind.
She is apparently not concerned dating older men. That is good if you voted for Nixon and dating younger women can work.
In fact, there is some evidence that the age gap is one of the main reasons that mail order brides divorce at a lower rate than other married women.
But in some regards the most amazing thing about this lady is that she says she speaks Good English. You never know for sure whatGood means to her.
If you are from South Alabama it probably means she speaks better English than you, but it might mean she speaks English like I speak Russian, which is to say like a retarded three-year-old.
You simply cannot underestimate the importance of being able to communicate with a woman without needing to use a translator.
Anyhow, Maryia's profile is over at A Foreign Affair. Check her out!