Website: www.aprettywoman.com
(Also, operates cloned sites under a variety of titles including the Anastasia Contact Club, Pretty Russian Ladies, A Pretty Wife, and a variety of other names.)
Service
Is a Pretty Woman a scam? They have such a crappy website that I just wondered, and so have a lot of other guys.
No, it's not a scam. Originally, A Pretty Woman was a catalog company, the Anastasia Contact Club, that specialized in introducing American men to Russian women. They went online in 1995 and it shows in their ancient web design.
In fact, poor web design is one of the hallmarks of the bigger mail order bride agencies. These companies are scared to take their sites down and do a redesign because they don't want to risk losing the tens of thousands of links they have built up over the years.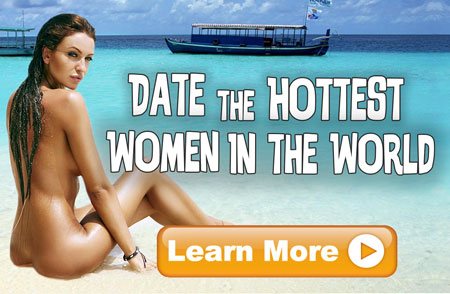 A Pretty Woman is one of the oldest and largest mail order bride agencies, but they do operate differently from most of the international dating agencies.
A Pretty Woman offers contact information, telephone translation services, and tours, but it also sells the girls' letters of introduction and additional photos.
So, to really get all of the information you can on a girl you have to pay for all of this other information.
The problem with this approach is that, because they're selling the women's introduction letters the basic profiles offer less information than any of the other sites ILS recommends. This is one of the biggest knocks we have against A Pretty Woman.
They are also one of the very few agencies that do not offer videos or gifts. However, A Pretty Woman consistently offers a huge number of young, attractive women – and frankly, that's what you're really interested in anyway.
Cost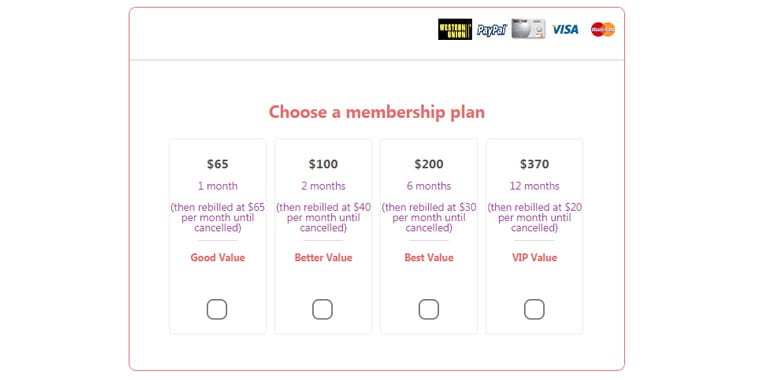 A Pretty Woman has updated its membership plans.  Usually, that is good news because companies normally streamline everything, because one of the biggest problems men have is figuring out just what plan is right for them. 
Instead, A Pretty Woman actually added a new layer of plans, but if you are careful that can work out to your advantage.
READ ALL OF THIS CAREFULLY. IT'S YOUR MONEY!
First, if you are only interested in one girl you can purchase her address for $15.00. If you order the addresses of more than four single women at once they're $12.00 each.
If you order the contact information for more than ten single women they are $10.00, but with the new plans, you would have to be crazy to do this.
Second, there are the old membership plans. It looks like these plans are still active. They are listed under a button labeled "Order" on the home page, but you should probably ignore them except in certain rare instances.
The old membership plans started with the Standard membership plan: It is $145.00 for 50 addresses, but you don't get any letters. Then you could move up to the Super Membership Plan, $195.00, you receive 100 addresses and 20 letters, but to get a letter for every girl you request an address for you have to spend $495.00 for the VIP Membership Plan.
However, if you do the VIP plan they throw in a lot of other services such as additional photos.
Third, there are the new membership plans. They are listed under a button on the home page entitled: "exciting new membership plans". They apparently didn't see the necessity of using any capital letters, but it is the button most of you should look for.
The link takes you to a page that presents two new membership plans, Gold and Platinum, but if I was you the only plan I would consider is the Platinum.
In fact, A Pretty Woman's Platinum Membership plan is one of the best deals available from any of the agencies, because it gives you a wealth of information about a huge number of single Russian women.
The Platinum membership starts at $49.95 a month, but for that price you can get all the information available on any of the 15,000 single women on A Pretty Woman. That is a really great deal!
However, the charge is re-occurring, so you need to be aware as you approach the end of the billing period, because they will happily bill you again as long as you do not change the authorization.
But since you do not have to contact the women through A Pretty Woman's website after a month or two you probably will not need to be contacting any more single women. And if six months or a year later nothing worked out with the women you contacted in your initial batch, you can re-join again.
Security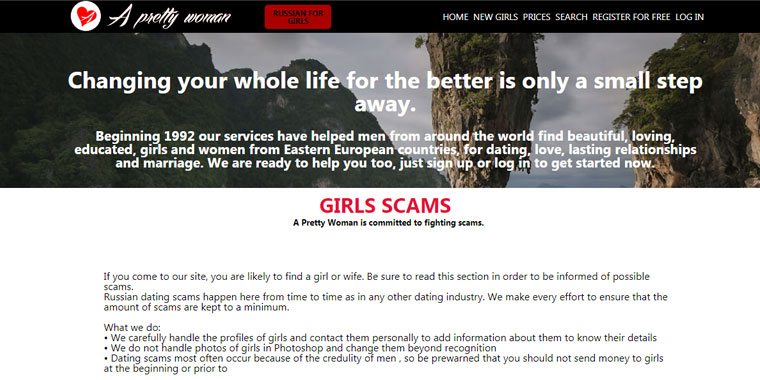 A Pretty Woman is apparently based out of Belize and they don't use a third party credit card server.
More importantly, they almost never remove profiles and this is a huge red flag for us here at ILS. However, they do address this issue on their web site:
When we are made aware of an address that is no longer valid, we first try to find the new contact information, failing that, we immediately remove her from our database. However, if you have any doubts or questions concerning this matter, your request on verification will be fulfilled on a personal basis.
So, if you try to contact a woman and are not able to reach her – FILE A COMPLAINT!. A Pretty Woman seems to have an excellent reputation, so they must do a good job addressing these concerns.
Also, operating under a variety of templates is pretty common. It is not a security issue. It is simply a way for agencies to get more traffic by using a variety of search terms.
Final Analysis
A Pretty Woman is expensive, it has a very clunky web site, and they don't often remove profiles. They really are not our favorite site, BUT they do have a ton of hot girls and it is pretty cheap to contact one or two girls. Also, despite some of their peculiar practice they do have a great reputation.
There really are better sites to use as a full service site to seriously look for the love of your life, BUT if there are one or two girls that you are really interested in, and, dear lord, they have some hotties there then A Pretty Woman might be a good choice. A Pretty Woman is not a scam, but it is not our favorite choice as the general all-purpose agency.
A Pretty Woman Dating Site Review
Hotness Factor

User Interface

Number of Profiles

Quality of Profiles

Security

Cost
Summary
A Pretty Woman is one of oldest mail order sites online. They have a lot of pretty women and they still offer services to help you actually meet them in person. A Pretty Woman is definitely a site worth looking at if you are interested in Ukrainian or Russian women.