You would have to admit that Tatiana from Gomel in Belarus looks just a little bit like Brigitte Bardot. Especially her lips and hair. If you want to be cute you might even say she looks like a young Jane Fonda.
The main thing is that she looks incredibly beautiful and sexy and to top it off she is a practising lawyer in her country. Can you imagine being a crook and having this beauty representing you?
As a suggestion, a romantic one, not a silly one, why not travel to her town and commit a small felony and ask for her to be your lawyer.
You can tell her, sweetly, as they place you into a vehicle to transport you to the local salt mine, that you committed the crime just to meet her. It should make her smile and hopefully fall in love with you.
Lovely Tatiana is into a few sports when she has the time and she is looking for a man that is not necessarily handsome, but rather intelligent and have good manners.
That's good news to a few of you would-be suitors who think they have just average looks and will never land a sweetie that looks remotely like Tatiana.
It's hard not to go overboard a bit trying to say just how beautiful this young lady is but in the end, the photos don't lie! She is awesome!
If you're wondering how on earth you are going to make any impression on this woman maybe it would be nice to know a little about her hometown Baranovichi.
This medium sized city is a little closer to Poland than to Lithuania and come winter, it's going to be a cold place to live. As there is not really a lot to do in this city, sitting curled up in front of a fire with a good book and a hot woman might be the best idea.
To make this happen you need to click on Tatiana's photo and that will start you on an adventure of chatting, camshare and letters that you will hope ends in marriage.
Before I got tied to my computer writing about Eastern European Girls 24 hours a day seven days a week, I always had thought that casting Denise Richards as a nuclear physicist in the Bond film The World Is Not Enough was just plain silly.
A nuclear physicist would never look like that, I thought, but the more profiles that I see of super hot doctors, lawyers, and scientist from the former Soviet Union the more realistic Denise Richards looks as a nuclear physicist.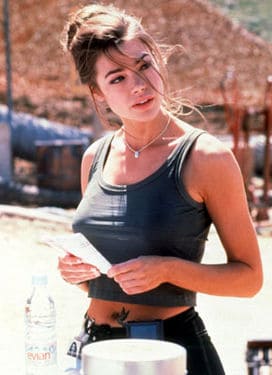 If you don't believe me check out our Geek Goddess Gallery wherin we serve up a bevy of hot International SMART GIRLS looking to date foreign guys.