Alexandra is a university educated girl from Belarus but speaks poor English and works as an Administrator.
I'll bet she gets a lot of work because to me she has a classic timeless beauty. This girl could be from anywhere and from any time.
Her main picture looks like a version of one of those great Hurrell glamor portraits from the 40's. Take a look: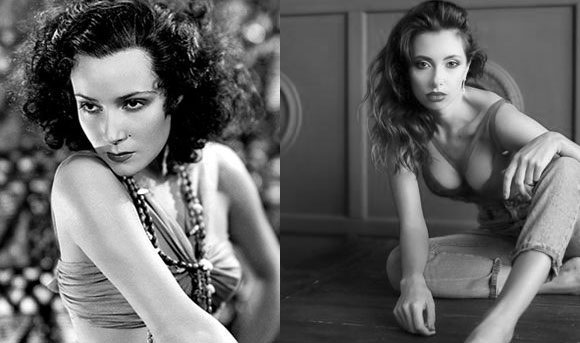 That's Dolores del Río in the picture there next to Alexandra.  Dolores is not from anywhere near Belarus, she is in fact a Mexican hottie but I think she has the same ageless timeless beauty as our Alexandra here. Dolores was a famous film actress in the 30's and was dating Orson Wells while he was filming Citizen Kane.
Man, talk about a world class muse!
Anyhow, Alexandra doesn't really reveal much in her profile over at A Foreign Affair. Maybe she's going for "The Mysterious Woman" thing or maybe she just doesn't like to talk about herself.
She doesn't even give an age range for the guy she wants to meet, all she says is The man I hope to meet is reliable, caring and decent.
Well, that leaves it pretty wide open, so if you are looking for a Beautiful Eastern European girlfriend, wife or muse then head on over to A Foreign Affair and drop Alexandra a message.