D-D-A-M-N! Daria is hot-hot-hot!
I know you can see that, but really it would be hard for me to over do it with this girl.
Daria is a 28-year Belarussian with no children. She is apparently a cook with a university degree and I suppose given the economy of Belarus that's not such a shocker.
Belarus is probably the most Soviet of the nations in what was the old Soviet Union. It has a significantly worse economy than its neighbors Poland, Ukraine, the Baltic states, and Russia.
That is bad for Belarusians, but potentially good for you because Western guys are still rock stars in Minsk.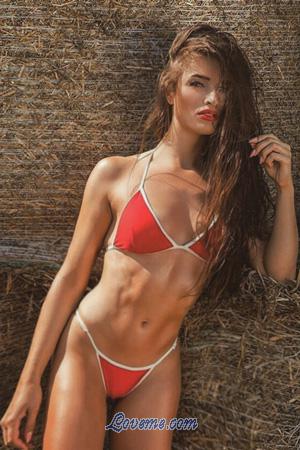 Daria writes that…
I am beautiful enough and very energetic. I want from my partner (husband) to make a fuss of me, to give me flowers.
I believe that I speak for the vast majority of the guys who visit this site in saying, "I would make a fuss over you, baby!" You've really got to wonder how much vodka her ex-husband drank if that was her issue with him.
Who knows?
Daria's profile is over at A Foreign Affair where they have lots of pretty women. Check her out!