Cristal is an extremely sexy model from San Jose, Costa Rica.
It seems that the women there just seem to exude attractiveness and looking towards some of them as a potential love interest might not seem like a bad idea.
Cristal has described herself as an extremely passionate, caring and understanding woman. So if you come home with some bad news down the line she might be able to take it a bit better than some women out there.
With this chick you'd better be prepared for long nights on the beach and dancing until you see the sun coming up.
Aside from her many other passions she's got one for the cinema no matter what country it originates from.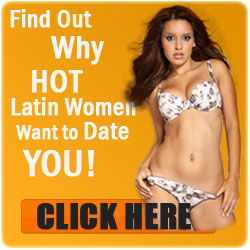 Her favorite film happens to be the 2010 thriller Inception. So if you plan on talking up this sexy Latin princess, it might be a good idea to watch the film if you haven't seen it yet.
Despite being the type that does like to party, she doesn't exactly describe herself as a drinker so if you have one too many during one of those evenings of dancing long into the night she might end up being the one making sure you're put to bed safely.
So if you are one of those guys that doesn't mind getting a little bit of sand in between his toes than it might be a wise decision to send this girl a message and say hello.
As an added bonus – here are some more Latin Models profiles for you to look at – enjoy: