Wow!
Loana is built!
Oh, Costa Rica! Costa Rica is the jewel of Central America a beautiful, vibrant, interesting country and Loana is one of the jewels of Costa Rica – beautiful, vibrant, and interesting.
Costa Rica has a great reputation. Lots of Americans retire there.
If you ever needed an excuse to go and visit Costa Rica then maybe this hot looking mom is it.
She lives in the city of San Jose, a city of about 1.5 million people and is located in the middle of the country surrounded by beautiful mountains.
That means beaches are not a daily option for something to do and somewhere to go. But there are a lot of other things to do.
San Jose offers you a host of other options and places you can go on a date with Loana.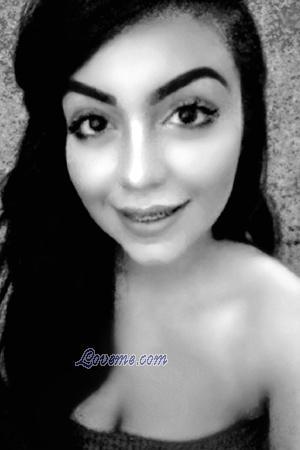 Okay, Loana has a son, but wow! She is a hot mom!
Now, of course, adding a child to your equation adds a complication in a relationship to you, but if a ready-made family is okay with you, then taking on such a beautiful woman for your partner will probably make you happier than you have ever been.
And if you also have a small child it might be just a perfect match.
She is looking for a gentleman that knows how to treat a lady, a down-to-earth guy that wants to settle down with her and start a new life.
Some of Loana's hobbies may be of interest to you and worth sharing.
Scuba diving, dancing, reading and travel figure highly with her and maybe some of those things you have in common.
It's probably true that many people who live in their country's cities rarely get to see other parts of their homeland.
Costa Rica is an amazingly beautiful place to visit and tour, so planning a trip with this lovely lady to show her around can be a great option for you.
In San Jose itself, you have a Gold Museum, a science centre, and even a temple.
Trekking out of the city you can visit the Arenal Volcano where you can zip line, hike and enjoy the hot springs.
Loana in a bikini would be a sight for sore eyes as well.
This lady is a loving woman and enjoys having a laugh and mixing with like people who have a sense of humor.
She is kind hearted and to top off her incredible looks and body, here's the killer blow.
Loana has a valid visa to travel to the USA!!
These are not so easy to get for Colombian nationals, and this represents an excellent opportunity for a US citizen interested in this woman to take her back home.
If you think that the neighbors and your family will also be hit with the wow factor when you rock up somewhere with Loana on your arm, you're probably right.
And wouldn't that be a feather in your cap?
Taking action and not just wishing that she was yours is the first step to making a dream come true. It's doubtful that your age or looks will be all that important.
What will be important is your interest in her and the positive move you make to contact her. It's just an email, a cam chat or a letter that needs to be sent initially. So…?
Loana's profile is over on A Foreign Affair. They are a first-rate agency run by good people. Check her out!