One option to meet an incredible mail order bride is to simply retire overseas.  OK, that might make you a mail order groom or airline boyfriend or something, but whatever you call it retiring overseas is a great way to meet beautiful foreign women and no place is easier to retire to than Southeast Asia.
Living as an expat, or a foreigner living overseas, is an increasingly popular option for retirees, and no place is more welcoming to expats than a huge swath of Southeast Asia from Vietnam and the Philippines across to Cambodia, Thailand and on to Malaysia.
If you haven't visited the region a since you had that 12-month long government paid vacation, thirteen if you were a Marine, back during the Nixon Administration the first thing you need to understand is that the area has really changed.  Southeast Asia is no longer a technological and economic backwater and the over all standard of living, in the cities especially, is generally good and getting better.
Standard of Living For Retirees
The average standard of living for citizen of Cambodia, Vietnam, Thailand, Malaysia, and the Philippines is rising, but the standard of living for Western retirees is higher than anything the vast majority of them could afford back in the United States or Europe.  This is a huge incentive for many retirees.
If you want to get an idea of just how great the difference in standard of living can be check out Numbeo.  You can instantly compare your city to where you want to be. If you live in the United States or Western Europe you will probably at least double or triple your monthly purchasing power. Check out the results of Numbeo's comparison of Dallas, Texas to Cebu, Philippines: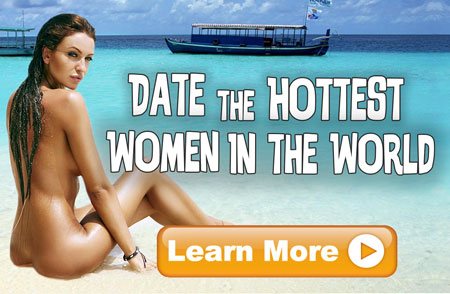 And you don't have to rough it.  The roads are often better than you will find in rural regions of the United States.  They explosion of solar and wind power means that electricity is available almost everywhere. Most importantly expats are an important source of foreign exchange currency across the region and often the locals make every effort possible to be welcoming.
Local officials and businessmen recognize that income brought in by expats can transform the local economy.  In many regions such as Angeles City, Philippines, or Southern Thailand expat income is the primary source of foreign exchange.
The internet is available almost everywhere, but in the most rural areas.  In many places, like most of Thailand, the internet is generally cheaper, faster, and more accessible than in the United States.  That makes it easy to stay in touch with friends and family or manage your business affairs.
Nearly, everything is cheaper.  You can get virtually any food, clothes, or other item you might want, and, in fact, if you have more than $3000 a month in retirement income your standard of living will probably go up – way up.  It varies significantly, but in most of the large cities you could pretty well assume your income will go at least twice as far as it would in Australia, and, depending on the exchange rate, about three times as far.
And there are ways to stretch your income even farther.  If you decide you like some of the smaller towns you may find your income is worth six time or even seven times what it would be in Los Angeles or London.  Most expats eat out every night and have a maid who cleans their house and does their laundry.
Oh and then there are the sexy Asian ladies!
Incredible Asian Brides
If you are a single guy Southeast Asia can be you very own Xanadu, a pleasure palace beyond anything you can imagine.  Check out the 25 Hottest Asian Girls and I think you will see that there are angels over the Pacific.
Asian brides are incredible; these women are young, sexy, and if you have been out of the dating game for a few years or a few decades you will be shocked at how much of a hot commodity you are.  The international dating revolution is almost thirty years old now and many of these ladies have sisters, cousins, and aunts who married Western men and told them how great it is to be married to a foreigner.
So, Asian girls like older Western men in a way that will probably shock you at first, but shock you in a good way.  They tend to see Americans and Europeans as more kind, generous, and supportive.  Yes, they also know you probably have more income than 99% of the locals but Asian women are not gold diggers.
That myth is one of the most common myths about international dating, but it is really rare that any foreign bride decides to get married PRIMARILY for the money.  Oh, it matters, but most Asian ladies really are hoping for true love when they decide to marry a foreigner.
If you marry an Asian girl it will give you a really great insight into the local culture in a way no one else ever really appreciates.  I have personally met many older Western guys who simply cannot believe how lucky they
But an expat does not have to get married.  Dating Asian girls is usually easy and relaxed.  And many Western men do not initially come to Asia to get married, but most of the guys eventually do end up settling down.  In fact, even the most hard bitten old bachelors usually given in and get married if they stay in Asia long enough.
There are a lot of military retirees in the region, many of who promised they would never marry and hate kids. But the old sergeant major or master chief who promised he would never get married playing happily with his kids is an everyday sight in the Philippines.  It just happens, because the women are charming, the cost of living is low, and the children seem to really anchor a lot of these guys.
Asia has long been a magnet for tourists, retirees and expats thanks to the picture-perfect white sand beaches. The region offers low cost of living, a fascinating culture and friendly locals. It is a great choice for anyone keen on experiencing an exciting yet affordable lifestyle overseas. From the Philippines and Cambodia to Thailand and Vietnam, retirees are truly spoiled for choice.
Life in this region entails great weather. You never have to worry about home heating or buying a new coat for the winter. Southeast Asia is the ideal place for enjoying beachfront paradise all year-round. Retirees who settle in this part of the globe spoil themselves by exploring new places, going sailing, playing golf, swimming, snorkeling and more.
Whichever country you choose, you are sure to love the unbelievably low cost of living. In Phnom Penh, you can rent a one-bedroom apartment for between $150 and $500 monthly. A frugal individual can survive in this Cambodian city for less than $1,000. The country is undoubtedly a new frontier for retirees, particularly Americans. It is overflowing with entrepreneurial opportunities, smiling people and low prices.
Thailand's Bangkok, on the other hand, has attracted hordes of expats for many years. It offers a combination of western conveniences, quality healthcare and adventure. The city is a great place to enjoy delicious Asian cuisine, a vibrant nightlife and a tropical climate. Meanwhile, the city of Chiang Mai hosts up to 40,000 foreigners. It is located with an hour's flight from Bangkok. In this city, you can live like royalty for just $2,000. Crime rates are very low and you live comfortably all year-round.
Georgetown, Penang, Malaysia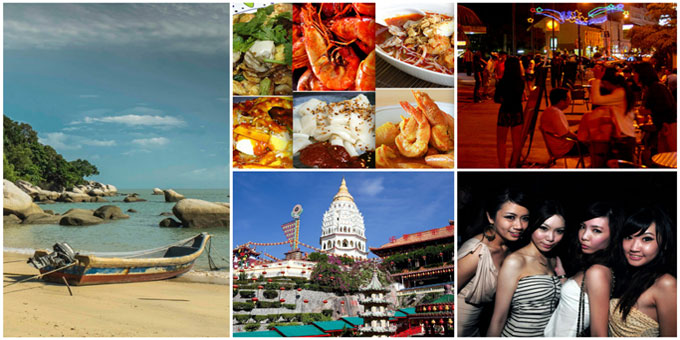 Georgetown is a city with a distinctive big village feel. The area draws multitudes of foreign retirees who opt to enjoy an exquisite lifestyle in this part of the famed Penang. The city lies within an hour's flight from Malaysia's capital, Kuala Lumpur. Georgetown is accessible by ferry from the mainland or an eight-mile long road. The ferry service runs round-the-clock.
Penang is synonymous with irresistible tropical treasures, rich cultural heritage and fabulous weather. Residents enjoy its 110 square miles of natural attractions, including lush, mountainous landscape. It comes as no surprise that the Victorians christened the area, the Pearl of the Orient.
Penang is located on the Spice Route, a short distance off Malaysia's west coast. It lies within a two-hour drive from southern Thailand. Georgetown is situated on the northeast of Penang. It is considered the capital of the island and the best-known district. Georgetown is home to the majority of antique shops, art galleries, hospitals and museums. In addition, the district hosts Malaysia's oldest colonial administrative buildings.
Residents enjoy easy access to a wide selection of upmarket of restaurants, convenience stores, cafes and food markets that are located within walking distance. Local nights are characterized by little traffic. Residents often sit on balconies sipping gin and tonic while enjoying the ambiance.
Like most cities in southeast Asia, this island offers a low-cost of living. Couples can easily live comfortably on a $1,500 monthly budget. This amount includes rent. Georgetown offers three-bedroom apartments for $450 per month. The location of the apartments is fabulous.
Phnom Penh, Cambodia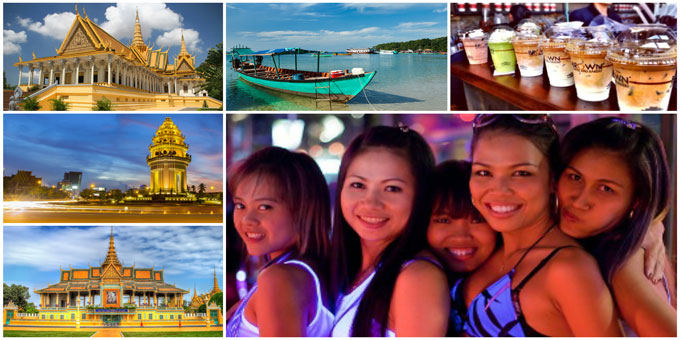 Retiring in Phnom Penh allows you to enjoy warm weather and countless opportunities to explore Cambodia's spectacular attractions. The city offers well-priced housing and an inexpensive lifestyle. It is an ideal retiring venue for fun, comfort and value.
Cambodia is in the middle of huge real estate boom and Phnom Penh is the epicenter of this trend. Both locals and foreign investors are constructing large condominium projects. The developments are spurred in part by the influx of expats and foreign retirees. The upmarket areas are characterized by wide streets, scenic river views and a contemporary atmosphere.
Rental housing is also affordable and residents are truly spoiled for choice. Small apartments with basic amenities start at $200 per month while mid-sized options are available for roughly $1,000 monthly. The purchasing price for the mid-sized apartments is about $300,000. However, foreigners are not allowed to buy land in Cambodia.
The same applies to apartments on the ground floor. When purchasing a house, foreigners can pay for the structure and make special arrangements about the land occupied by the property. For this reason, the buyer can lease the land on either a short- or long-term basis. Alternatively, foreigners can buy the land in the name of a company that is jointly owned by Cambodians
Many retirees and expatriates own restaurants, bars and hotels in Phnom Penh. This puts foreigners firmly at the center of this city's entertainment scene. The foreign-owned establishments cater to specific needs of the expats.
However, the Cambodia's financial system is not yet well-developed but efforts are underway to improve services.
Hua Hin, Thailand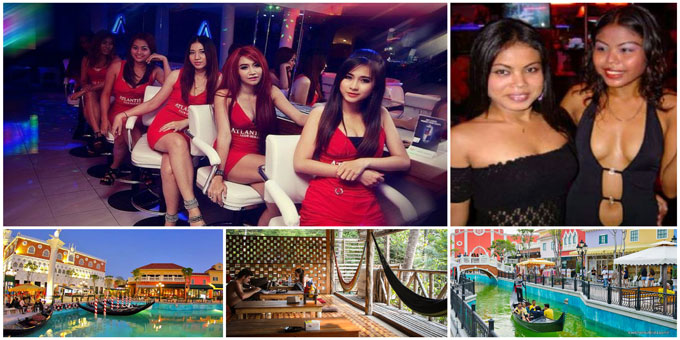 The seaside city of Hua Hin boasts a five-mile long sandy beachfront filled with a fine selection of shops and restaurants. It is home to about 50,000 people. The metropolis is located on the upper-western side of the Gulf of Thailand. It is increasingly growing in stature to become one of the 5 best places to retire in southeast Asia.
Hua Hin is popular with golfers from around the world. It provides access to nine golf courses that charge reasonable green fees. In the last few years, many international restaurants have become commonplace. The majority of these establishments have European origins. Meanwhile, some of the shoreline restaurants in the city offer a couple of dishes and a beer for $10 or less.
The Night Market, on the other hand, is a great source of delicious meals at incredibly low prices. Most meals available at the food stalls cost less than $2.
The journey from Bangkok, the nation's capital is roughly a three-hour drive. The two cities are also connected by daily train services. The train trip takes about four hours while flights only take roughly 40 minutes. Locals love taking long weekends or vacations in this city. Although the number of foreigners living in Hua Hin is marginal, the metropolis is ideal for anyone seeking a quieter lifestyle.
The majority of visitors come to relax at the beach. The area is characterized by a distinctive Thai style.
Dumaguete, Philippines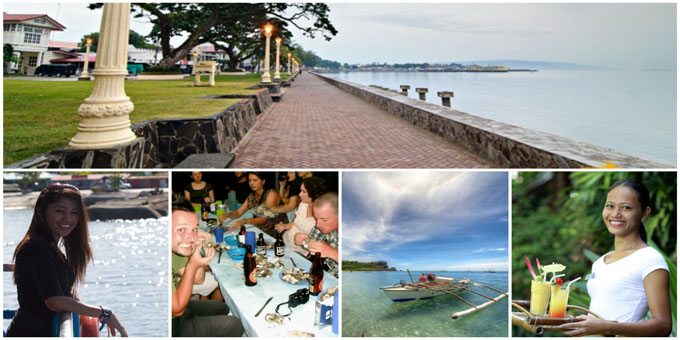 Dumaguete is a seaside town that hosts about 4,500 foreigners. It is popular with expats for its vibrant lifestyle, low cost of living and excellent medical facilities. In this haven, you can eat out for not more than $5 while the rent is below $350 per month. Locals are refreshingly delightful. It is no wonder Dumaguete is known as "the City of Gentle People."
The weather is typically warm. Summers in this part of Philippines usually average about 91 degrees Fahrenheit. Meanwhile, winter temperatures seldom go below 73 degrees Fahrenheit.
The city airport is conveniently located within fifteen minutes drive of the downtown area. Residents barely need motorized transport to get around. The majority of shops and restaurants are within walking distance. Taxis come in the form of scooters with sidecars and tricycles. The fare is negotiable.
The Rizal Boulevard is the central hub of Dumaguete. It is characterized by old trees arching toward the ocean and waterfront promenades. At night, the old, white lampposts come to life making it ideal for a stroll along the streets. You can opt to relax while sipping gin and tonic watching the boats dock at the harbor.
When you embark on a sightseeing stroll down the boulevard, you experience the old colonial town charm. The ambiance is not typical of what you would expect from the Philippines. It resembles some quaint neighborhoods in countries like Spain and Italy. The area is ideal for a picnic with friends or family. Besides, there is no hurry in Dumaguete.
Most foreigners congregate in bars and restaurants to share their local experiences. The outdoor cafés are great for enjoying the cool breeze from the ocean. Some of the establishments offer both local and international cuisine.
Da Nang, Vietnam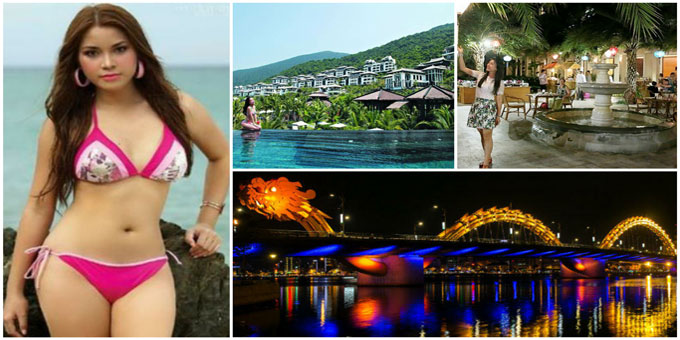 Da Nang is widely regarded as the most progressive Vietnamese metropolis. It is also the largest on the central cost and a more contemporary destination for hordes of tourists. This dynamic city boasts an expansive and impressive skyline that continues to grow. It has earned itself the title, 'the Singapore of Vietnam.' A number of Da Nang's magnificent buildings can compete with the best in the world. They give the city a decidedly cosmopolitan flair.
Despite being home to about 500,000 people, Da Nang retains laid back appeal. It features a wide selection of riverside promenades, uncrowded beaches and lovely parks. Locals prefer a relaxed lifestyle and make friends more easily than in any other part of this southeastern country. Da Nang has the distinction of being regarded the least corrupt metropolis in Vietnam.
On the other hand, the foreign community is thriving. Both retirees and expatriates are enjoying a comfortable lifestyle. Unlike in the past, the foreigners now comprise professionals from a wide variety of fields. In addition, the retirees settling in this part of Vietnam come from various countries around the globe.