It is difficult to avoid taking a taxi when traveling abroad. When you don't know the layout of the land and not familiar with the area, it is just easier to get around town by taxi (at least in the beginning). And while the majority of the time it is a harmless experience, it can be at times dangerous…especially in certain countries.
It is also one of the primary places inexperienced travelers get ripped off. Therefore, I thought it would be useful to give some tips and advice on taking a taxi so that you can ensure your safety and protect your pocket book.
The safest way to get a taxi is to call a taxi company directly. This is important because the taxi company keeps records of its activities and it makes it easier for the authorities to trace your steps if something happens to you. If there is a language barrier, then ask to see if the hotel or restaurant where you are ate can call one for you.
Depending on the country, the taxi company should tell you the number of the taxi that will be picking you up. When the taxi arrives, compare the numbers for a match (this particularly pertains to Colombia). If the numbers don't match, wave the driver on and call for another cab.
Some cab drivers have been known to be associated with organized crime. Therefore, a devious driver is less likely to commit a crime if he knows there is a record of his activity.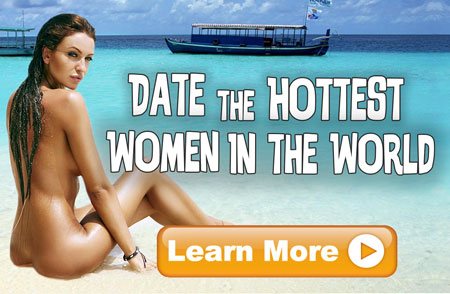 Find a taxi stand
If it's not possible to call a taxi, then your next best bet is to find a taxi stand. Taxi stands should be easily found on any major international city street, but in case you're having difficulty finding one, try going to a hotel or tourist attraction.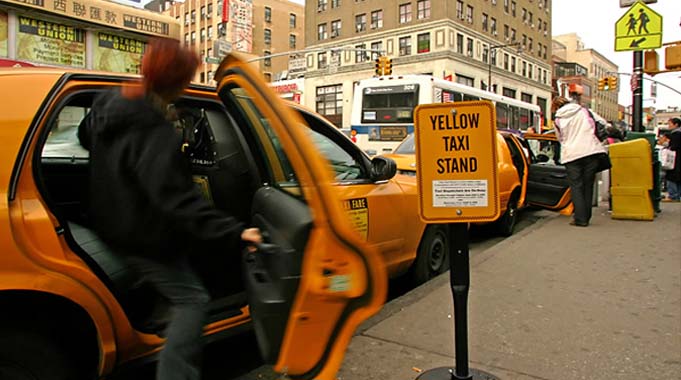 Some taxi stands will give you receipts or destination slips with the identification number of the driver. This is usually enough to prevent a taxi driver from ripping you off.
Don't use unmarked taxis
If you decide to hail a cab from the street, make sure it's an easily identifiable taxi. In most major cities, taxis are easy to identify by their colors, markings, and vehicle models.
DO NOT take rides from unmarked cars unless you have arranged for travel through a reputable service. Unmarked taxis are not registered with the city and are more dangerous to use.
There are stories of travelers getting kidnapped by 'fake' taxi drivers.
Naive passengers get into 'fake' taxis and realize that there are no door handles and no way of getting out. Not a fun situation. Therefore, always check to see if there are inside door handles before entering. This is an important rule to follow for any vehicle.
Without easy access, you will not be able to get out if you're in an accident.
When in doubt, sit in the back seat
Sitting in the front seat vs. the back seat really depends on your comfort level and which country you are in. For example, in Mexico, it is common to sit in the front seat as it shows trust and familiarity.
However, by sitting in the front seat, you also make it easier for a driver to rob you. One minute you could be chit chatting and the next you could be forking over your cash with a knife stuck to your belly.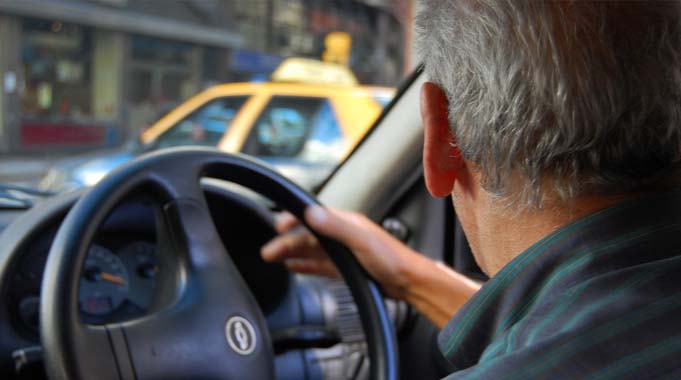 Therefore, trust your gut instincts and sit where you feel the most comfortable. If you have doubts about the driver, sit in the back. This way, it is easier to make a quick escape if you need to.
Personally, I sit in both the front and back seats of cabs. It is a judgment call that I make on the spot. However, at night, I generally use the back seat.
Don't get overcharged
Some taxi drivers will try to overcharge you. You can avoid this situation by making sure the driver uses the meter or by agreeing on a price beforehand.
If you choose to use the meter, which sometimes can be less or more expensive than a negotiated fee, double check to see if it has been cleared and showing the minimum fare. If the meter is not on and is not showing the minimum fare, do not continue until the driver has done so.
If he refuses to do so or says that it is broken, threaten to get out of the cab or set a price right then and there. Do not be afraid to get out and take another taxi.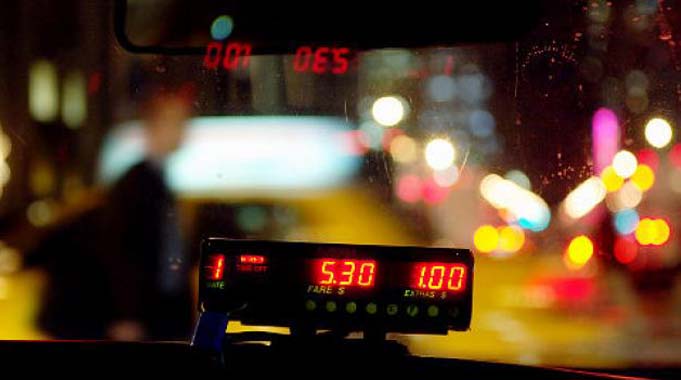 When negotiating a fare first, ask a local or a waiter beforehand on what a cab fare should be. Unfortunately, as a tourist, you will not have a lot of bargaining power unless you're very familiar with the area or can speak the language. But, in general, you can expect to pay something lower than initially quoted.
If you are looking for a bargain and know what the price should already be in advance, then you can fix a price in your mind and show the driver that you only have "x" amount of money in your wallet (put the rest of your money in a safe place like your sock or something).
If it is not too below the normal fee, the driver will usually accept the offer. As a safety precaution this also helps to avoid being robbed by the driver himself as he knows that you don't have any more money to take.
Also, be prepared to pay more during specific times, such as during rush hour, late at night or during unfavorable weather conditions. If a sudden lightening storm develops overhead and you desperately want to get home, expect to pay a lot more than normal.
Pay with small bills
If possible, try to keep small bills on you to use for the taxi. It's amazing how many drivers don't have change or aren't willing to break large notes – sometimes not even the equivalent of $10 U.S.
So be aware of this and if you don't have any small notes, ask the driver if he has change beforehand. There is little chance he will let you get away with a free ride.
Lastly, make sure you exchange money while you are still in the taxicab. That way, onlookers can't see how much money you have and you can put your wallet safely away before heading out into pedestrian traffic.
Avoid taxi scams
A common ploy taxi drivers make is trying to convince you not to go to a certain place. Instead, they will say the place you want to go to is either closed, or is not good, etc. and offer to take you to a better place with more beautiful women.
Don't jump to these offers. The majority of the time, the place he is trying to take you to is a massage parlor where he receives a commission (the place could be a rip-off or it might be great).
Therefore, insist the driver to take you to the place you want to go. If by chance the place you go to happens to be closed or the place is not that great, then you can follow his suggestion or go elsewhere.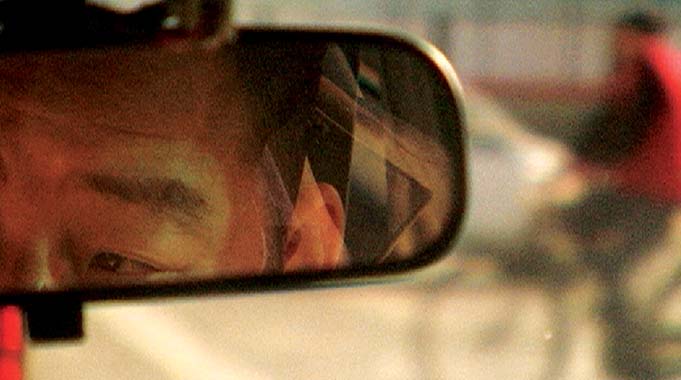 It could be that the driver's suggestion really is a good suggestion, so always take down the name of the place before exiting the cab. Some of the best places I have gone to have been through taxi driver referrals – but I never rush into anything.
Another thing to watch out for is sharing a cab with strangers. There have been known scams where a passenger will get in the cab with another unknown individual. Usually the reasoning is to save money by splitting the fare.
But, the other passenger is a "fake" passenger carrying illegal drugs. This contraband is then discovered by a "fake" cop. I will let you use your imagination on what happens next.
Final thought
It is a good idea to keep your personal belongings and valuables close to you and not in the trunk. There may be times when you need to make a quick exit and you don't want to have to leave anything of great importance behind.
Last of all, if you find a driver that you like, ask for his business card. It's a good idea to get a business card from a few different drivers. Put their numbers and names in your cell. This way it will be like having your own private chauffurs and over time you just may develop a friendship with them.