There are a lot of hot Czech women, because Czech women take care of themselves. Maybe, they have to given the competition in their neighborhood from hot German women, hot Polish women, and hot Ukrainian women?
Who knows, but as every guy who has ever been to Prague can tell you Czech women are generally slim, well dressed, and understand exactly how to play up their most attractive features. Which is exactly like most Slavic women.
So, see the Slavic beauties on the row below. YOU – yes – YOU could date one of those women. The question is, "Do you want to date one of those ladies?" If so, click on her photo and let the journey begin!
Let's check out some of the hottest Czech women known to man, what they're after, all about, and willing to do to make it big, be successful, and find happiness.These women are all super-hot and nice to look at – but if you want to see some Czech girls that you can actually date then be sure to visit our Czech Dating Gallery.
---
Taťána Kuchařová
Actress, Dancer, Model, Miss Czech Republic and Miss World 2006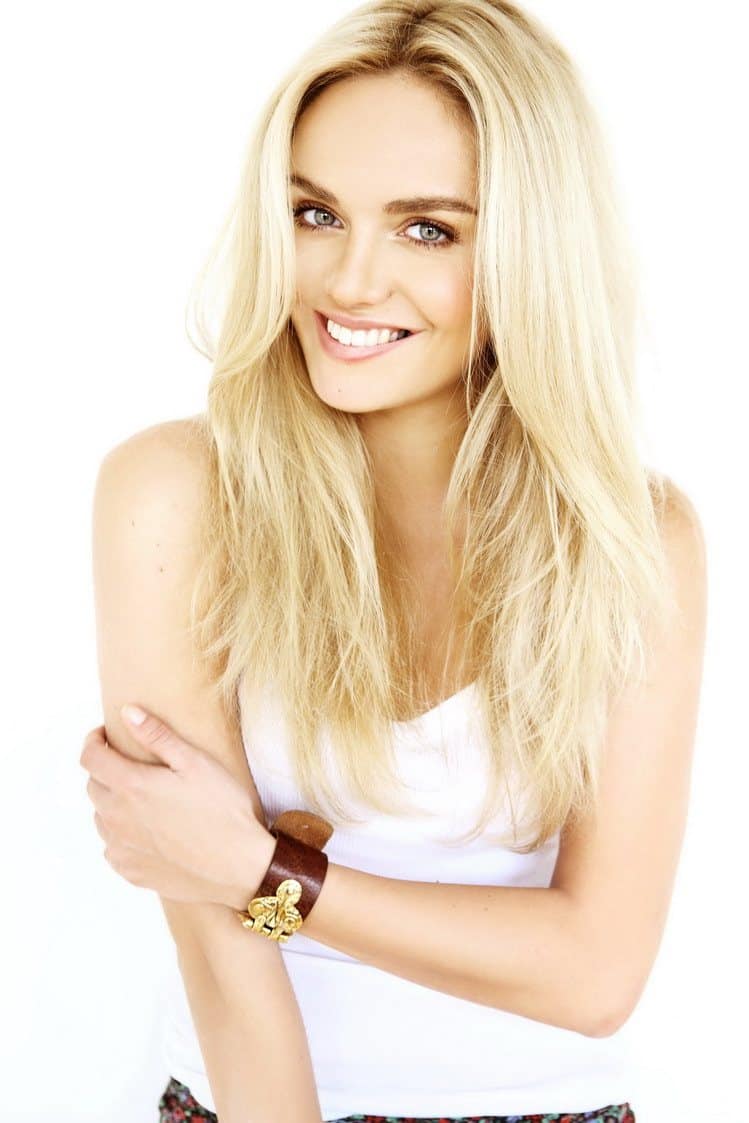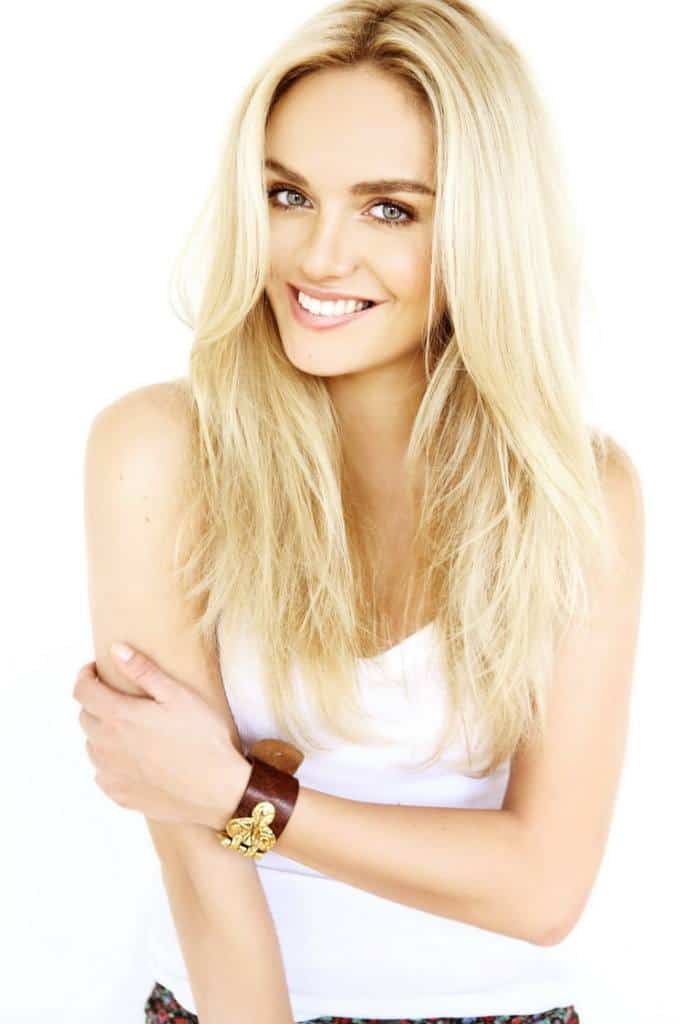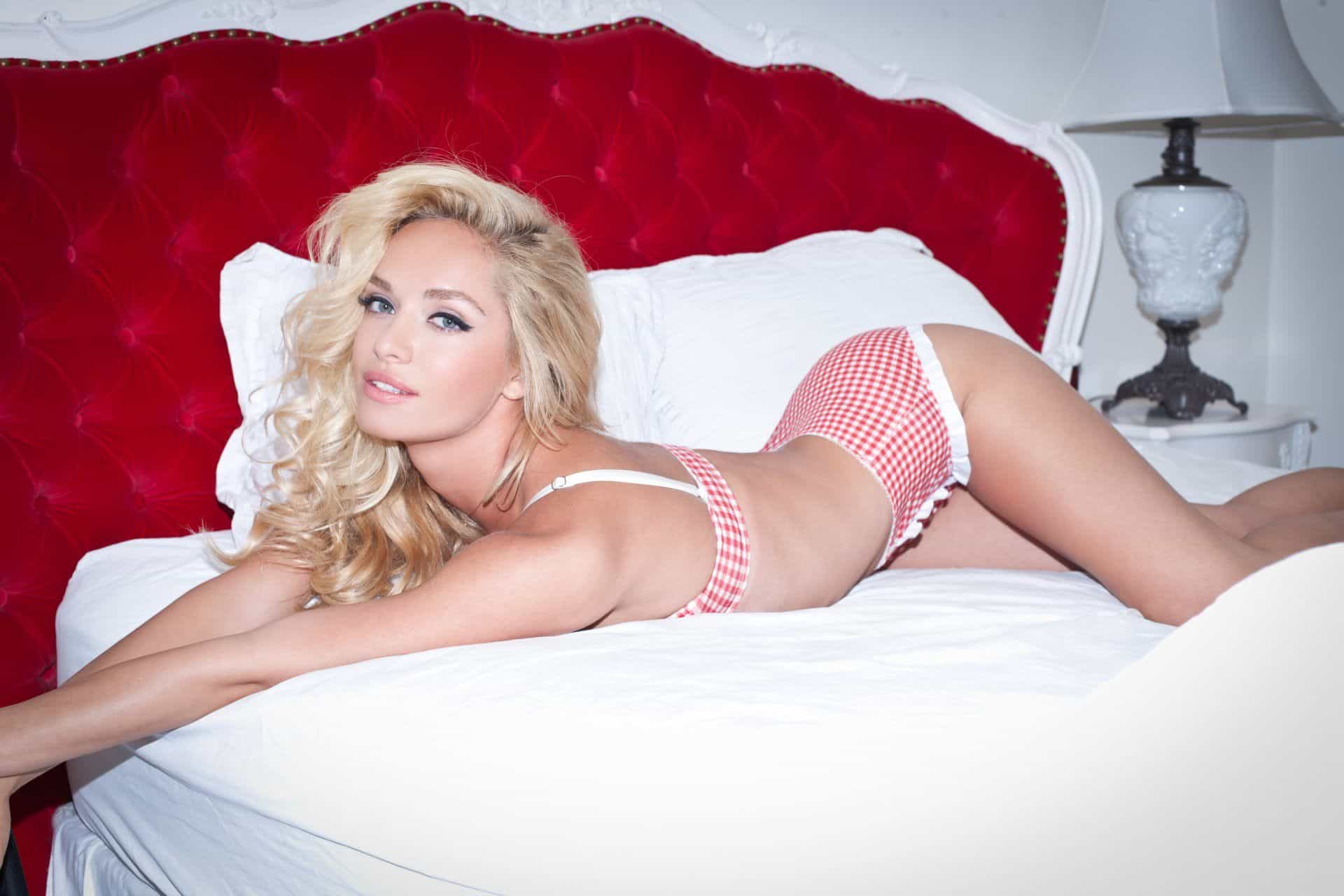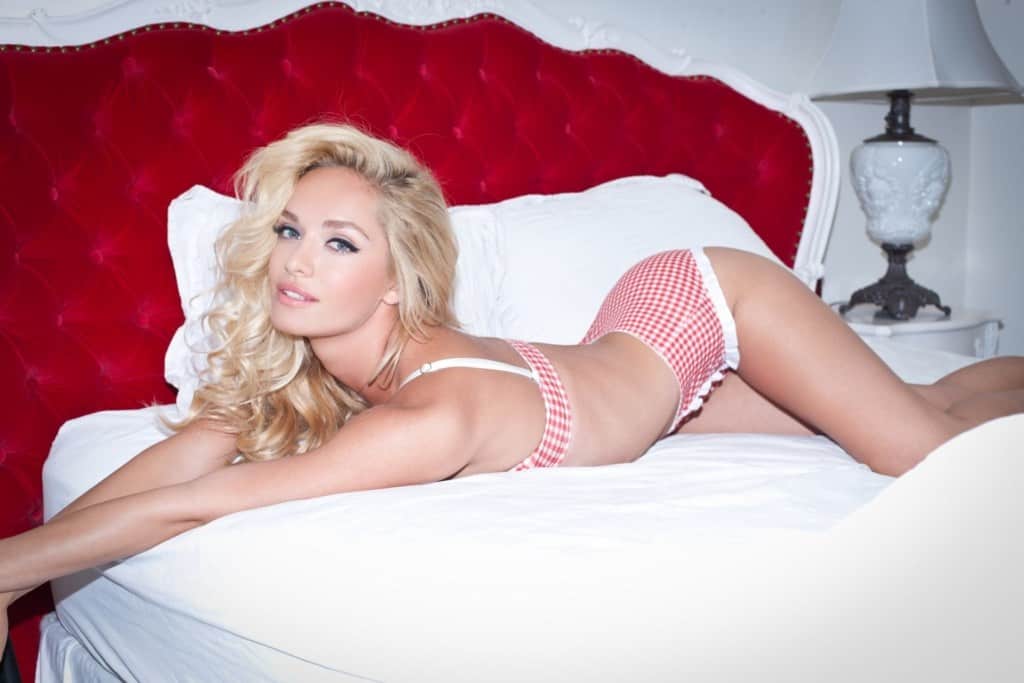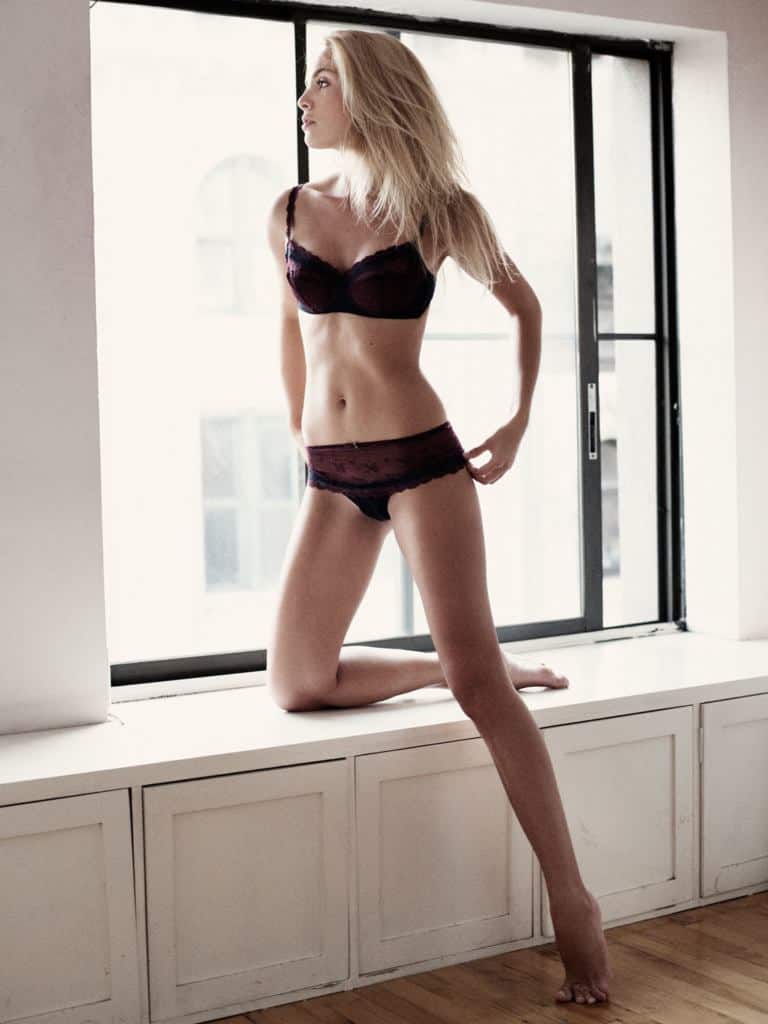 Born in Trnava, Slovakia, Taťána Kuchařová now lives in Opočno, Czech Republic. At the age of 18, while still a high school student, she won the Miss Czech Republic of 2006 crown. Taťána then went on to become the first Czech beauty to win the Miss World title. Nine months later, she graduated from high school.
She has since modeled for Versace, Weleda, and Alizé Fashion House. Furthermore, she has been in Marie Claire's Czech edition and videos on Fashion TV.
Taťána has shot advertisements for Bata with her husband, the actor and musician Ondřej Brzobohatý. Additionally, in 2013, she won second place in the dance competition StarDance.
The tall, blonde, and green-eyed beauty supports charities like Equal Pay Day and Project Ladiespeak.
---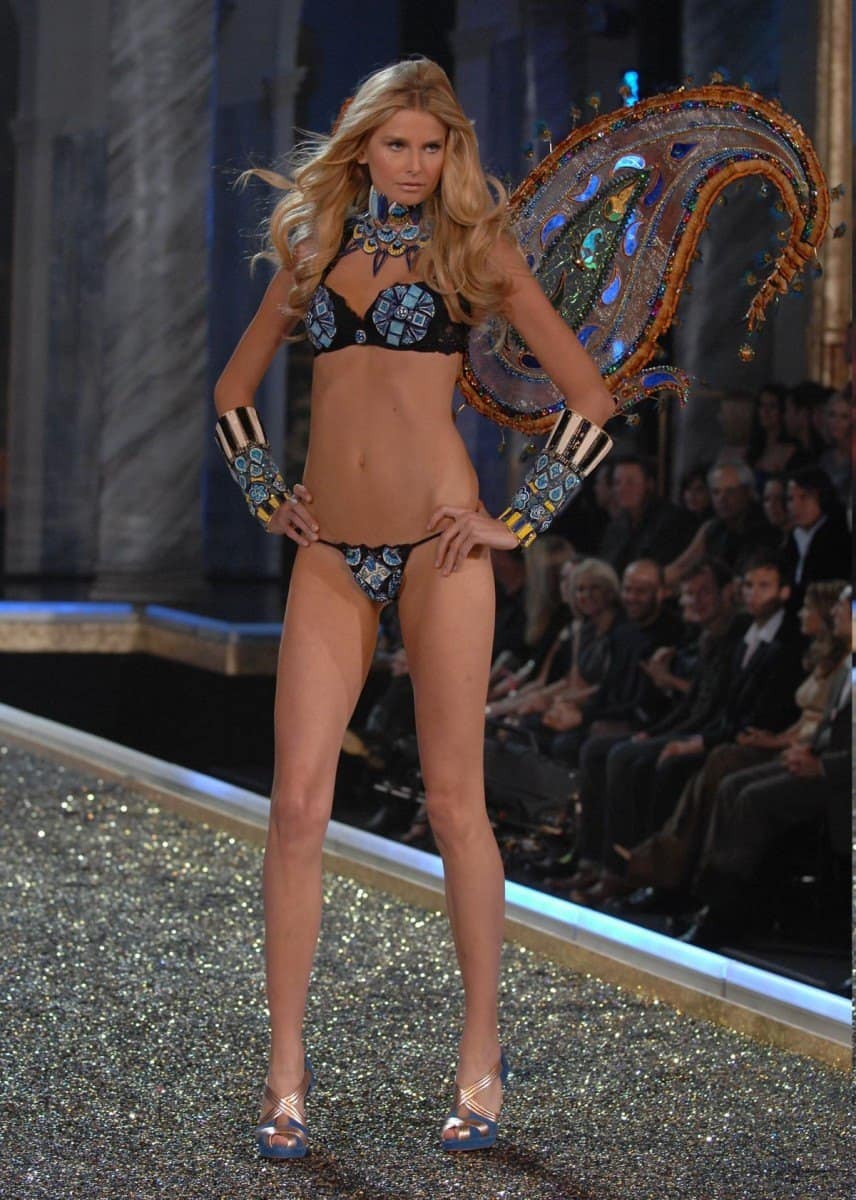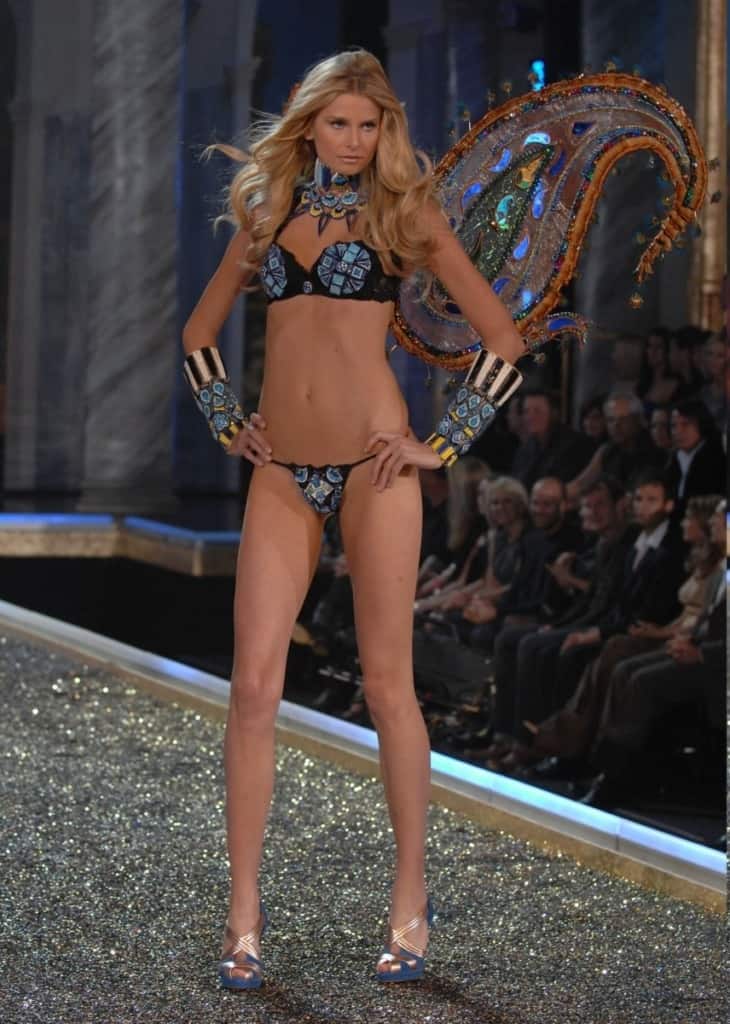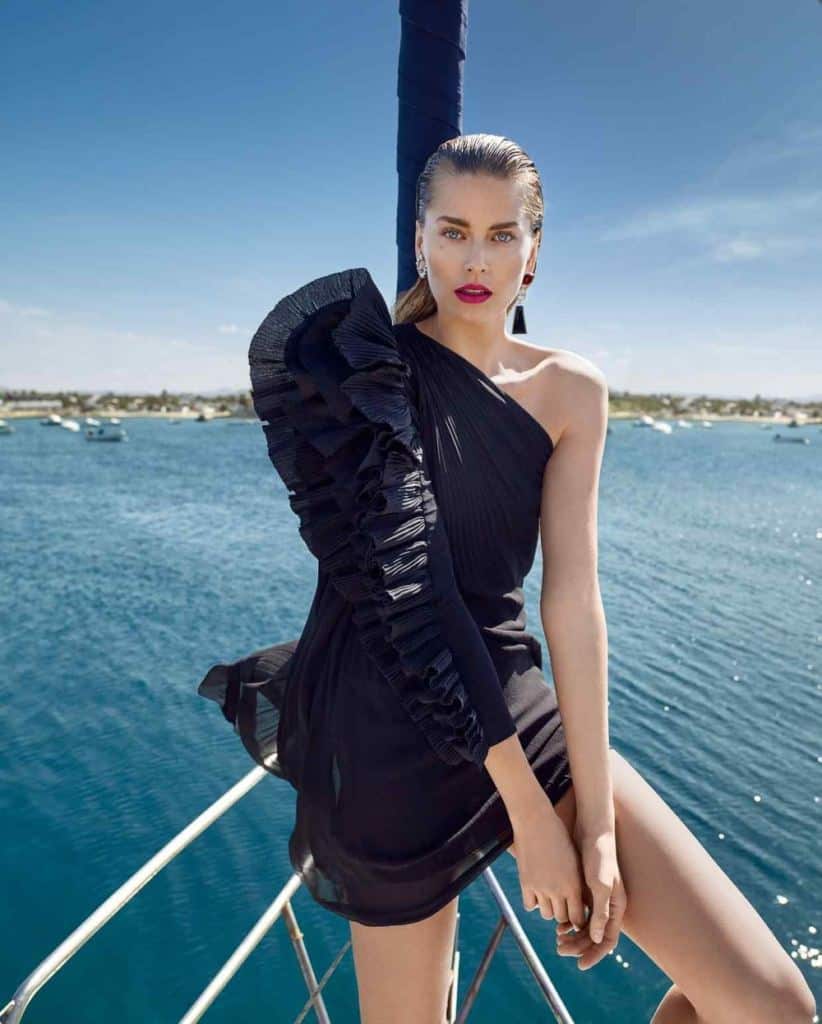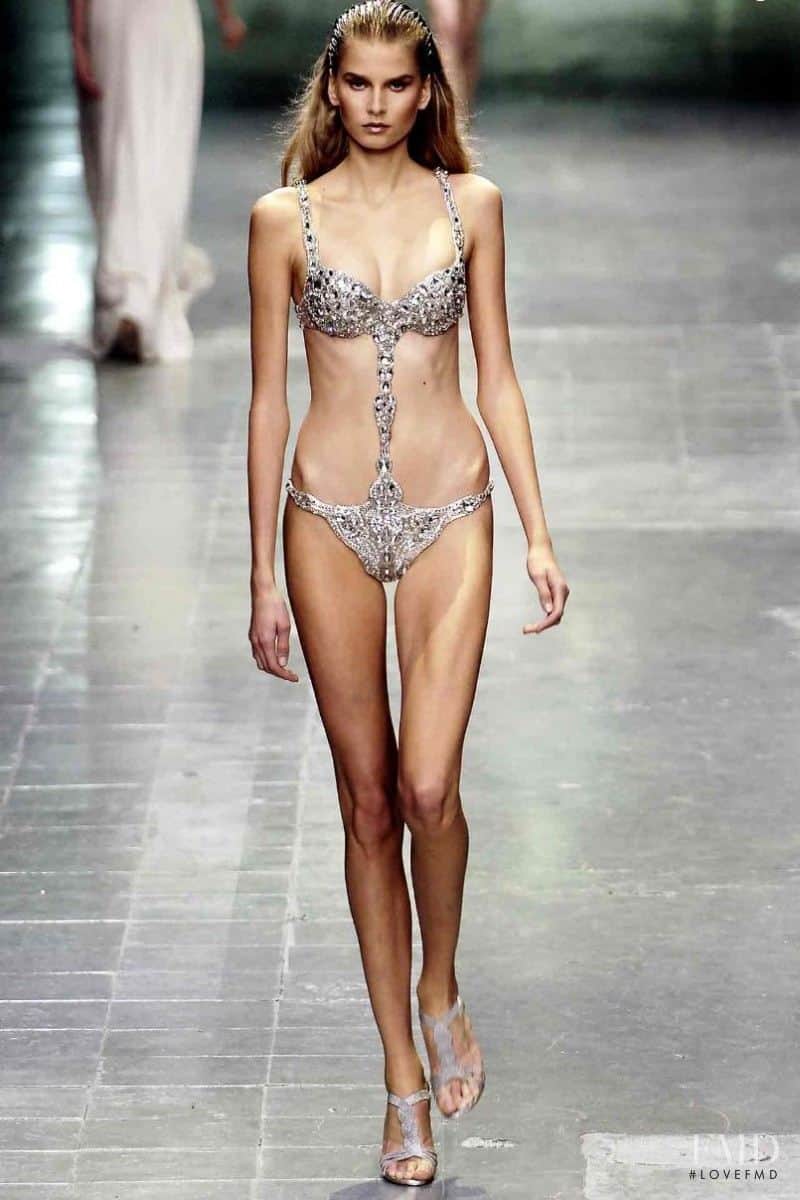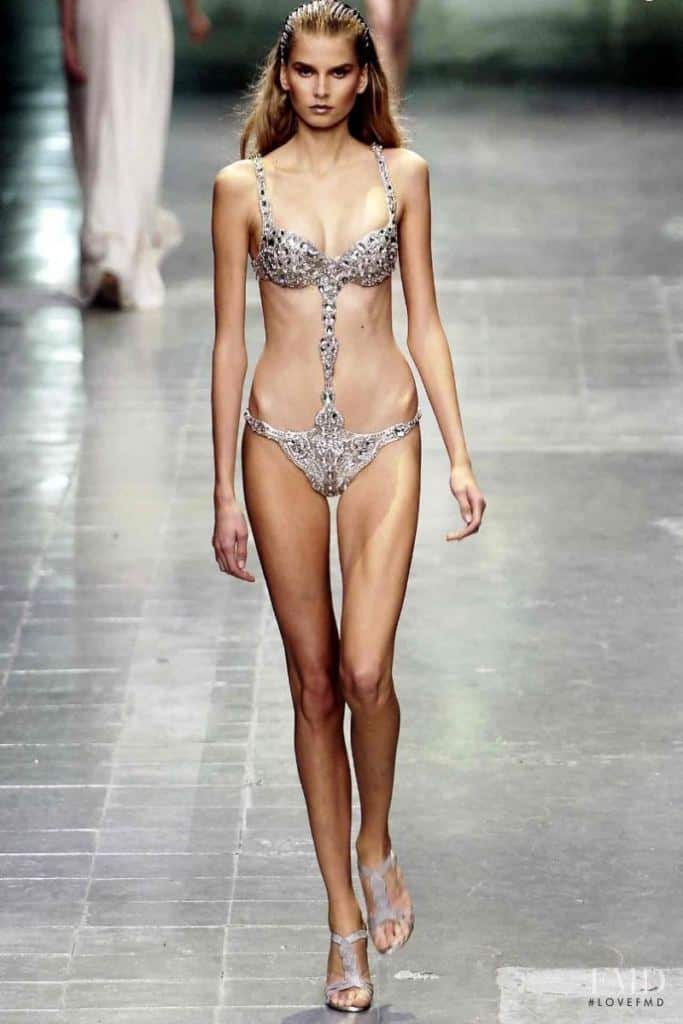 The lovely Hana Soukupová was born in Karlovy Vary in the Czech Republic. She began modeling at the age of 13 in Prague. Two years later, she became the face of Carolina Herrera's perfume brand. She has also been the face of brands like Dior and Gucci.
In 2004, American Vogue featured her on their cover. Since then, the six feet one-inch tall model has appeared in Elle, Allure, and over 100 other magazines worldwide. Furthermore, the blue-eyed blonde has taken part in over 500 runway shows. She models for brands like Victoria's Secret and fashion designers like Valentino.
Hana now lives in New York and Spain with her spouse and children. Besides her fashion work, she helps charities for animals, women, and the environment.
---
Veronika Fasterovã
Nude Model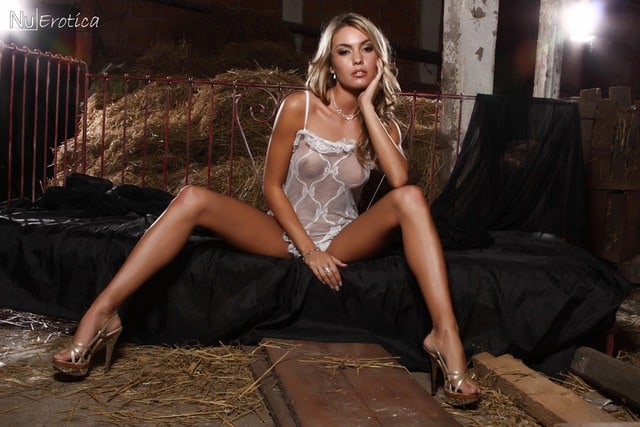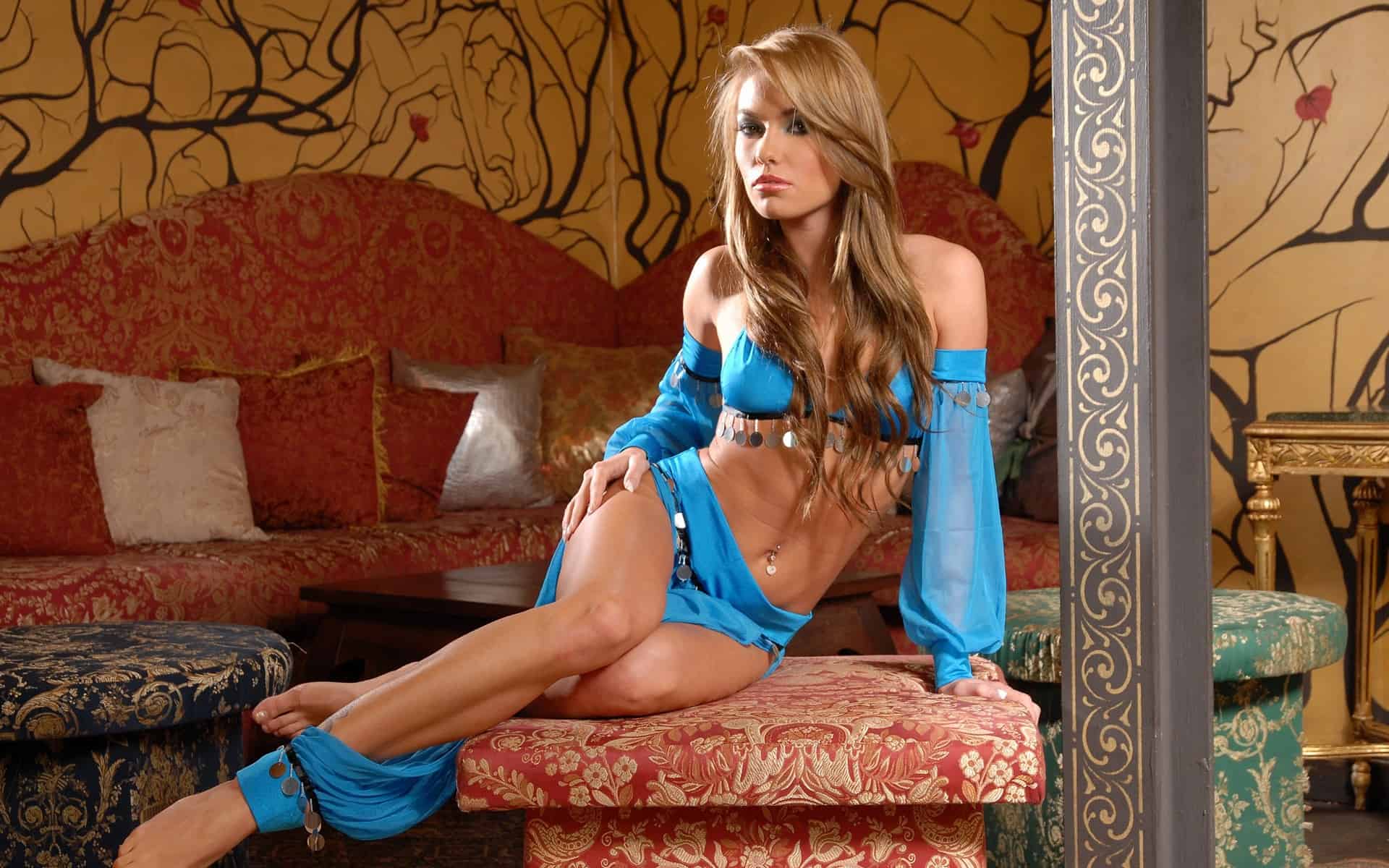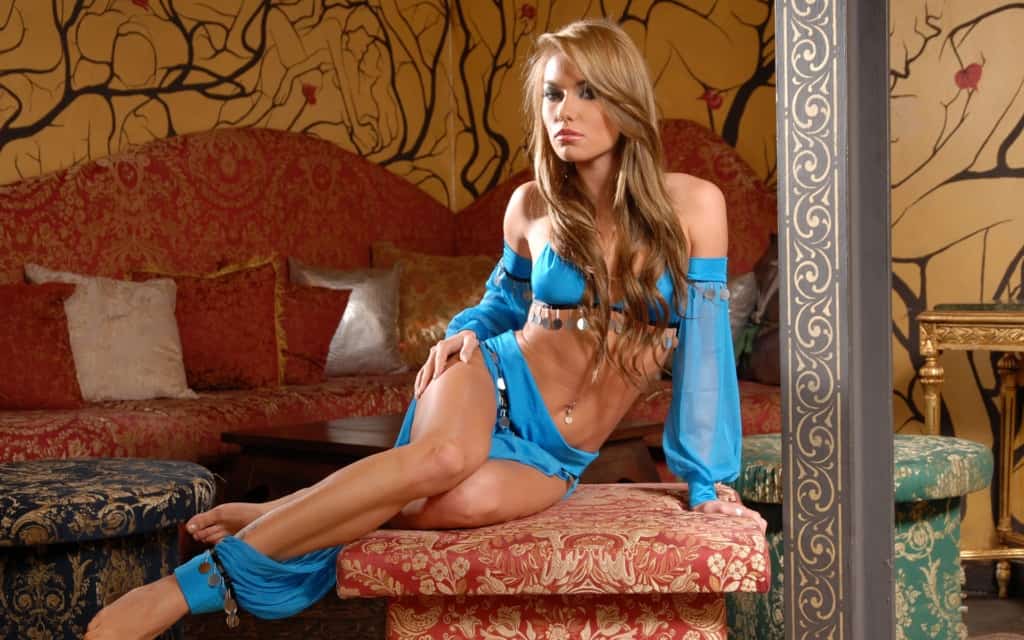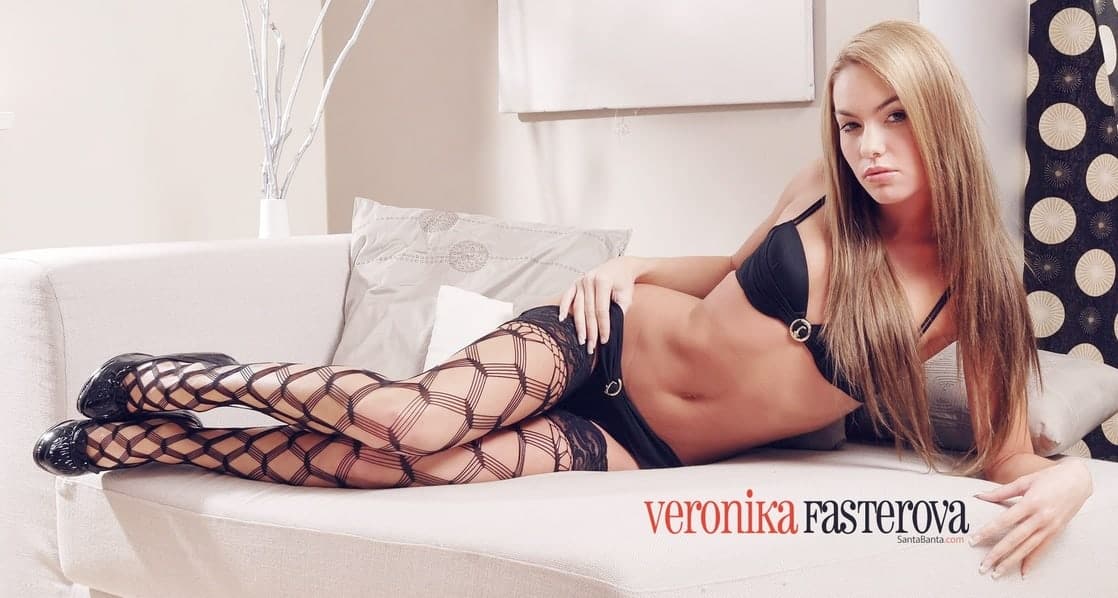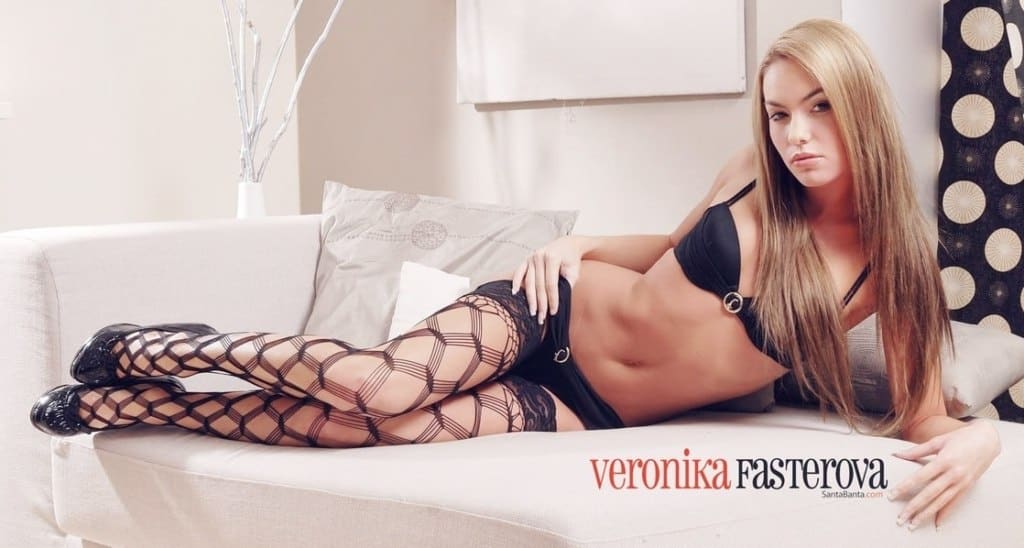 Veronika Fasterovã began working part-time as an erotic model in 2004. At the time, she used aliases like Audrie, Beatrice, Katie, and Nika. She then went on to act in porn films.
With naturally beautiful breasts and a sexy allure, this brown-eyed, brown-haired girl soon became very popular.
She was the Playmate of the Month for Playboy Czech's March 2007 edition. The Watch 4 Beauty Nude Art Magazine launched her exclusive website in June 2007. That same year, Veronika also appeared in the Czech Republic's most popular reality show VyVolení. She was a hit with the audience.
Veronika likes to ski, swim, and hang out with her friends. Furthermore, she takes part in charity events. Currently, she is studying interior design and hopes to have a successful career in that field.
---
Veronika Zemanovã
Nude Model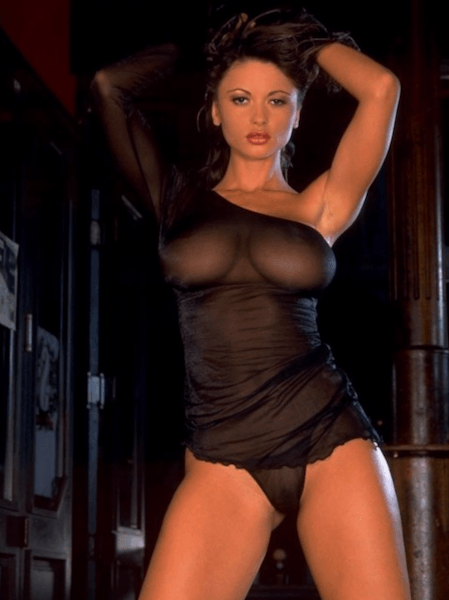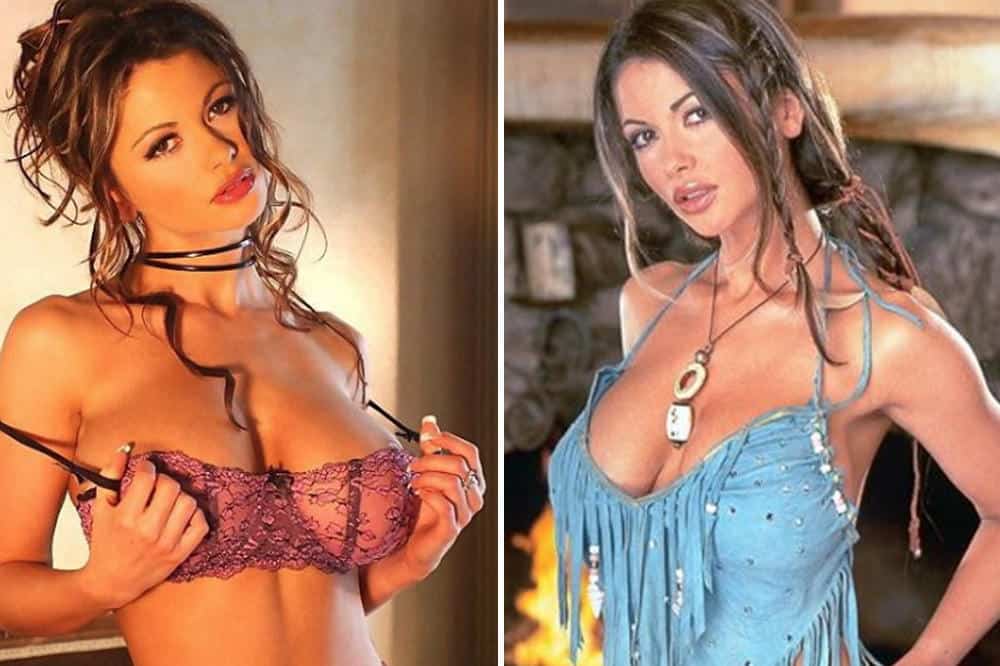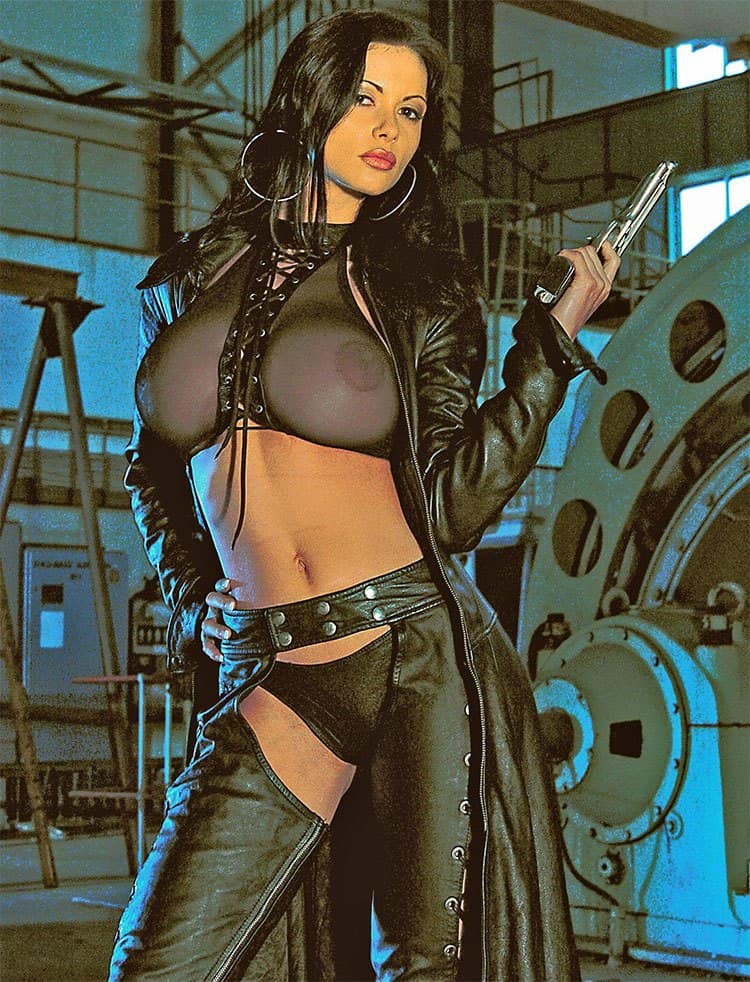 Born in České Budějovice, Veronika Zemanova wanted to be a photographer when she was 18. However, being on the other side of the camera is more her forte. She took up nude modeling instead and used the alias Eva until her real name accidentally became known. She started working under her real name after that.
Playboy, Mayfair, and many other magazines in the US and the UK have featured the brown-eyed beauty. She has also acted in a couple of porn films.
In 2000, Veronika got breast augmentation surgery to enlarge her cup size. She had one more surgery to further enhance her breasts after her marriage in 2003. Later, in 2009, after she left the porn business and before the birth of her twin daughters, she had the implants taken out.
Veronika Zemanova now lives in Prague.
---
Paulina Porizkova
Supermodel, Actress, Author, Feminist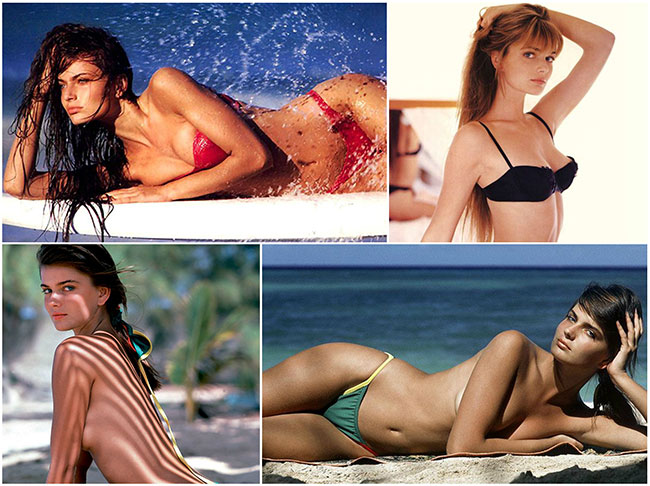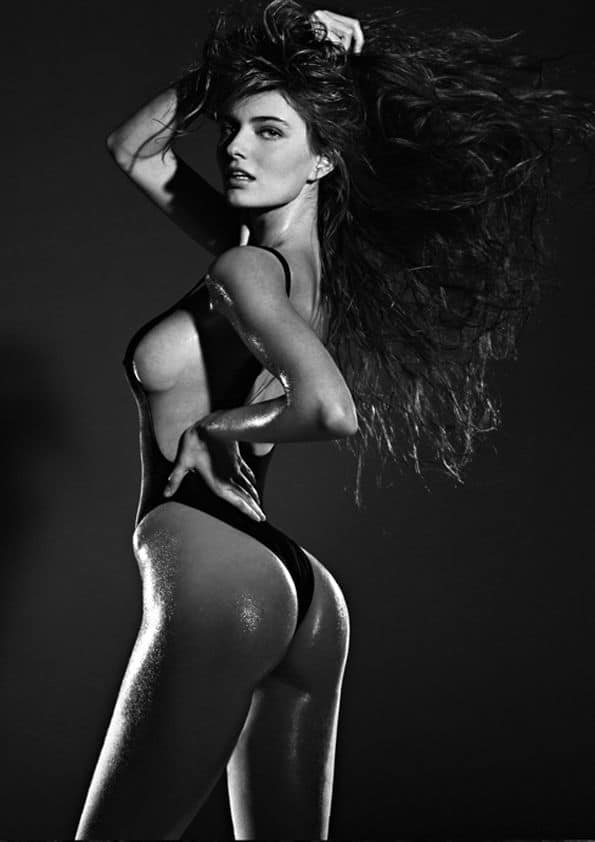 A popular model, actress, and entertainer, Paulina stands for the total potential and then some of any Czech woman committed to obtaining success in the modeling and entertainment industry.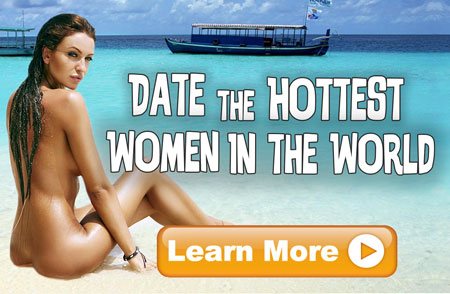 Paulina is interestingly enough a dual citizen whom resides in and has family both in the United States and Sweden. She has been on Sports Illustrated Swimsuit Edition, Sprite commercials, and even modeled for Cosmopolitan and Glamour magazine.
Although starting as far back as the 1980's, Paulina inarguably stands for the success of any serious Czech woman pursuing a successful career in the American and European entertainment and modeling industry.
---
Karolina Kurkova
Model, Actress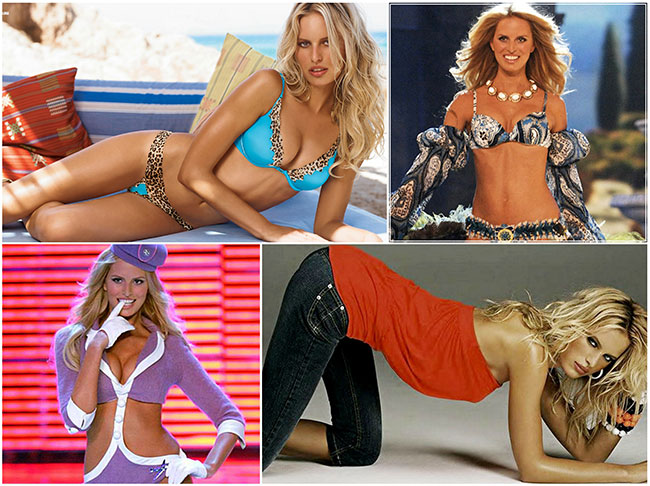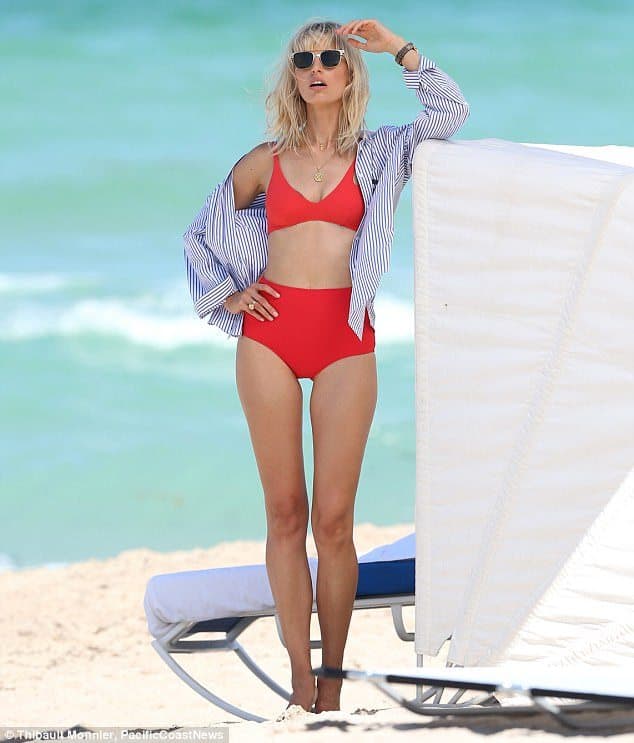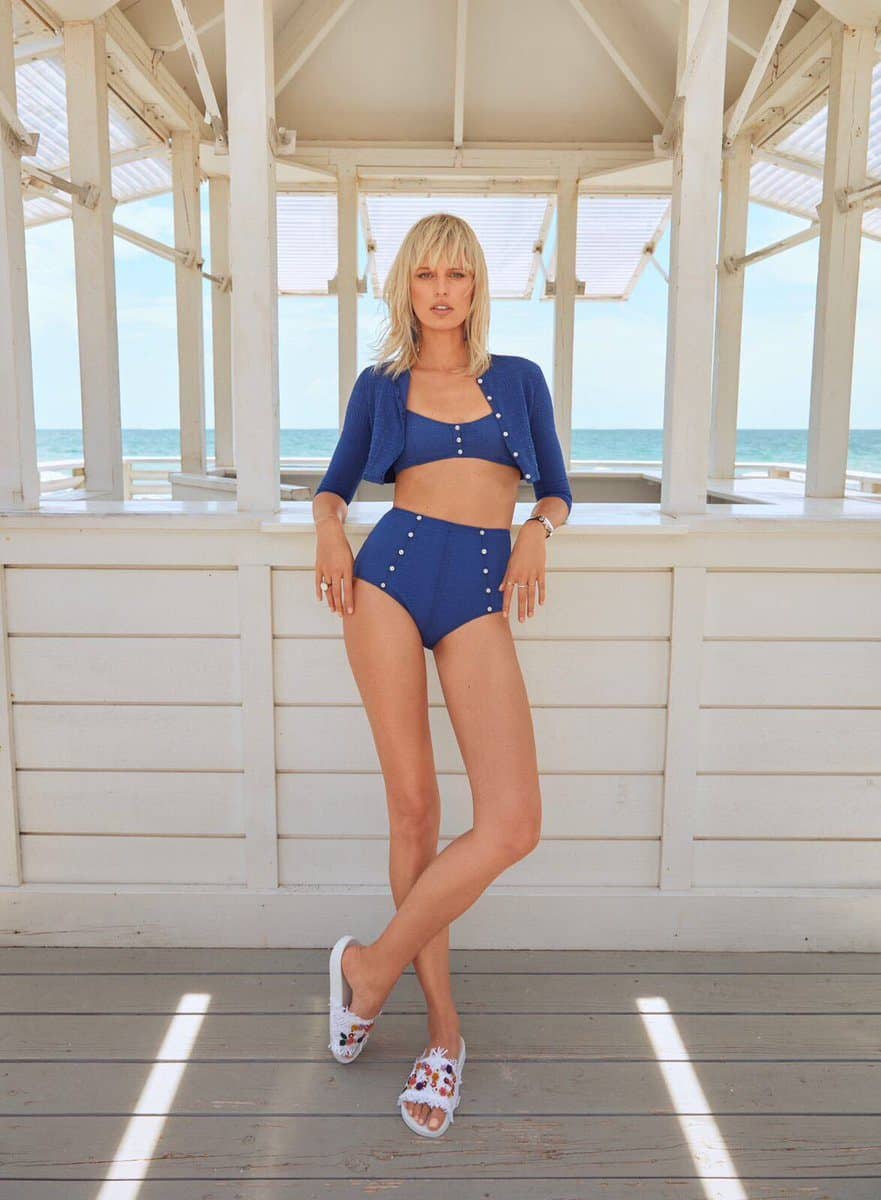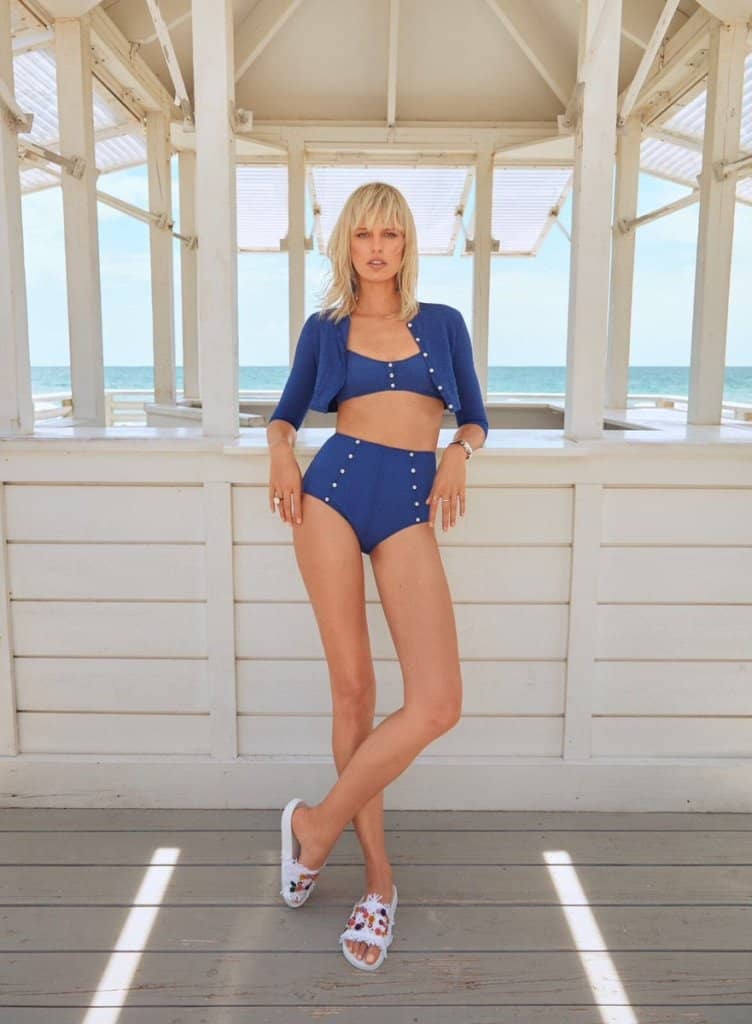 Kurkova, reigning from Děčín, Czechoslovakia, is a famous model that's been in Vogue, Victoria Secret, and other major clothing, jewelry, and perfume industries. She is considered to be a successful Czech Supermodel. Kurkova has modeled for globally known popular perfume and clothing brands such as Louis Vuitton, Hugo Boss, and Christian Dior just to name a few.
Kurkova has astonishing blue eyes, a perfect body, and long natural hair that would make any woman jealous. According to Forbes, she is one of the highest-earning Supermodels from Czech Slovakia and made nearly $7 million dollars in the year 2007 alone.
---

Eva Herzigova
Supermodel, Actress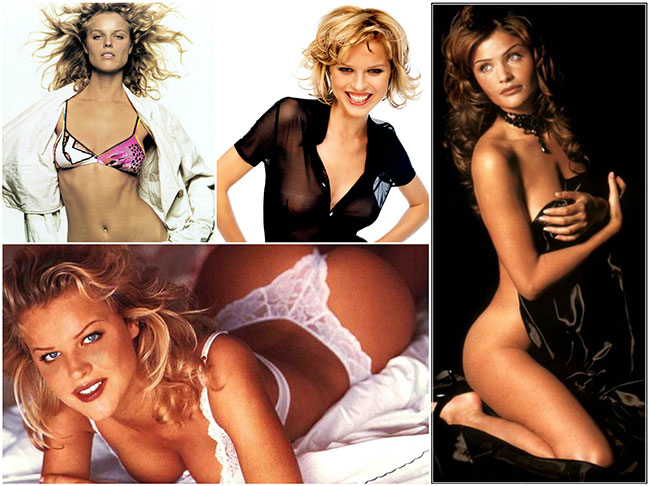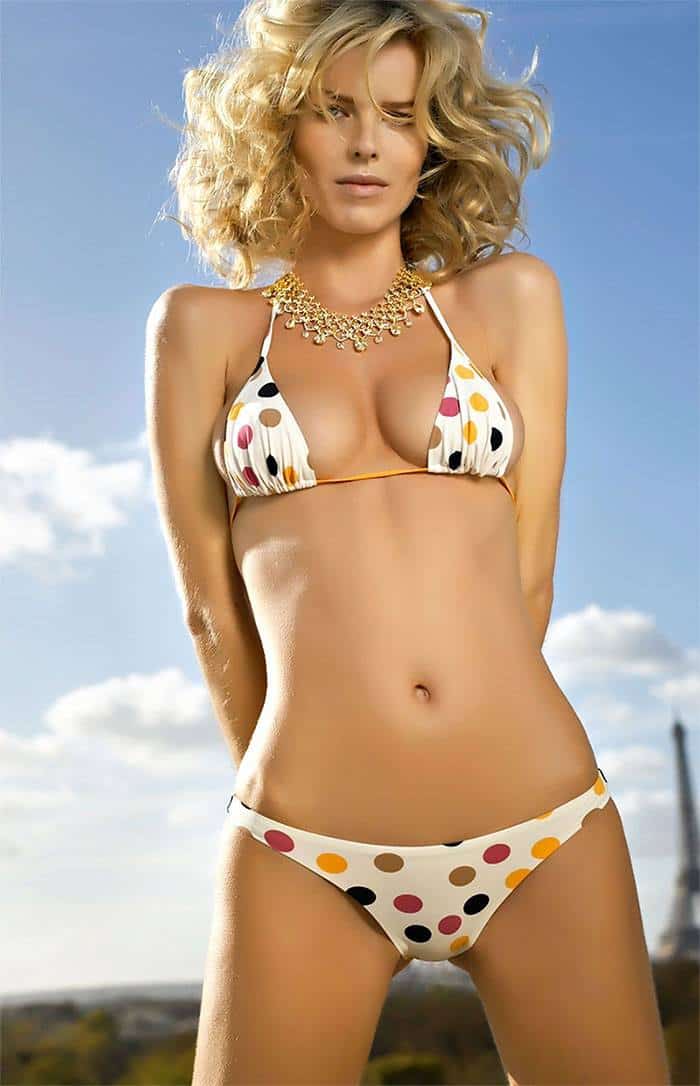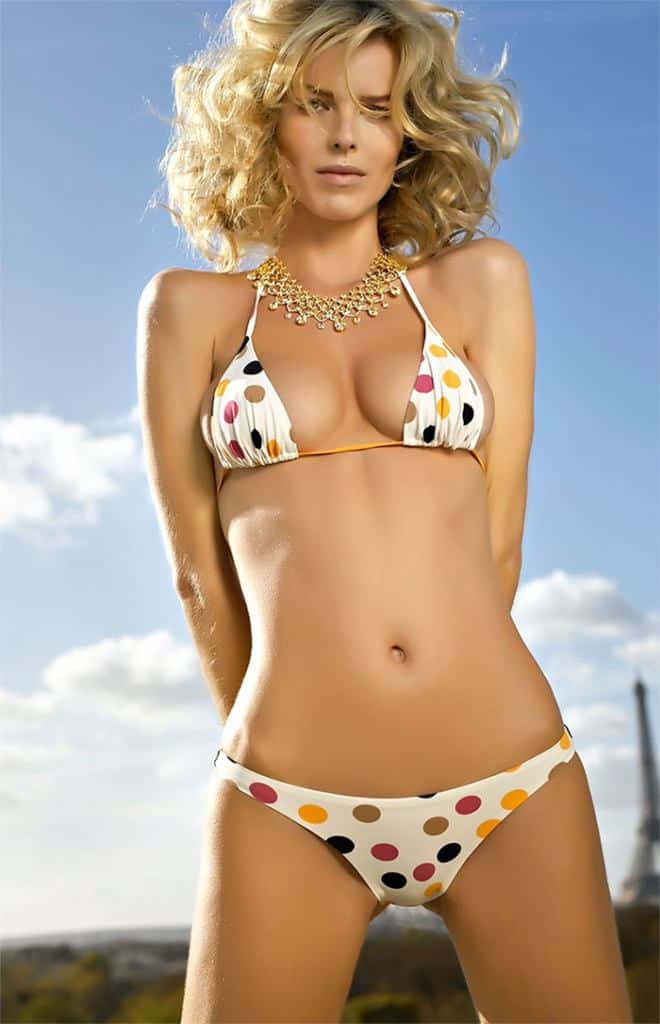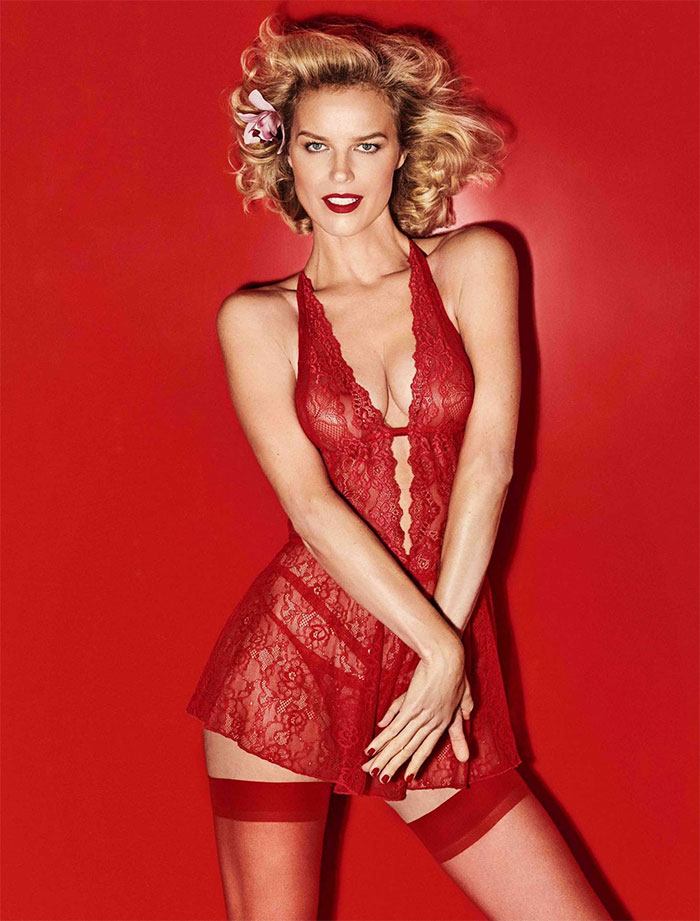 From modeling in France to a famous acting career, Eva has worked her way to the top with dedication, hard work, and a willingness to be flexible in the various industries she both models and acts in—such as hit T.V. shows like Inferno—and even her own show called "Eva".
Eva is known by many men for her ferociously sexy modeling shoots for Sports Illustrated and Victoria's Secret. Eva won her way to modeling and hosting a Winter Olympics event and has even starred in several movies! Coming from Litvínov, Czechoslovakia these accomplishments are supremely impressive.
Today Eva continues to model for various international agencies, including shoots she's most well-known for which she's done across Canada.
---
---
Zuzka Light
Fitness Athlete, Former Erotic Actress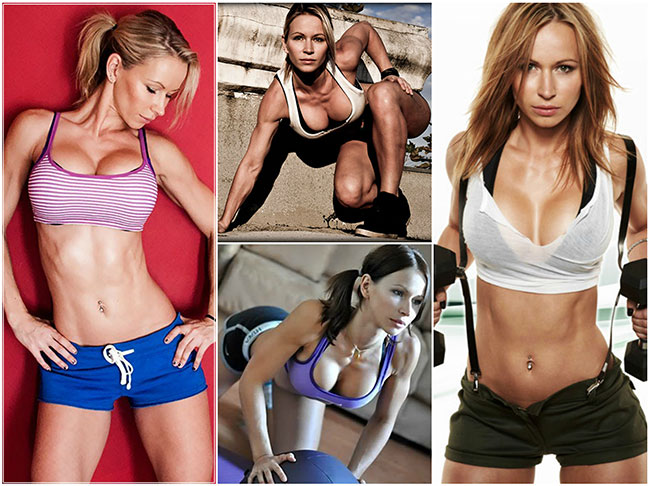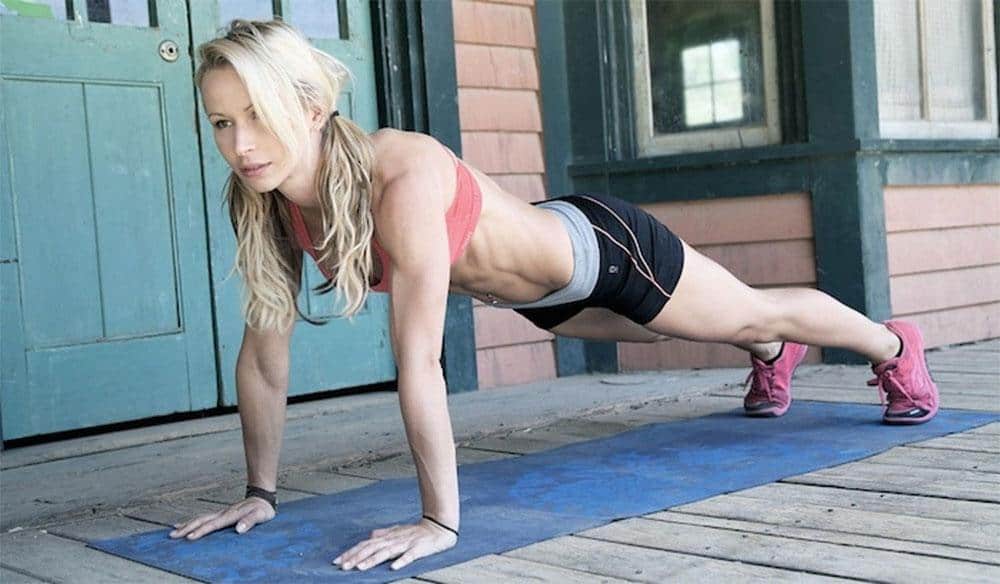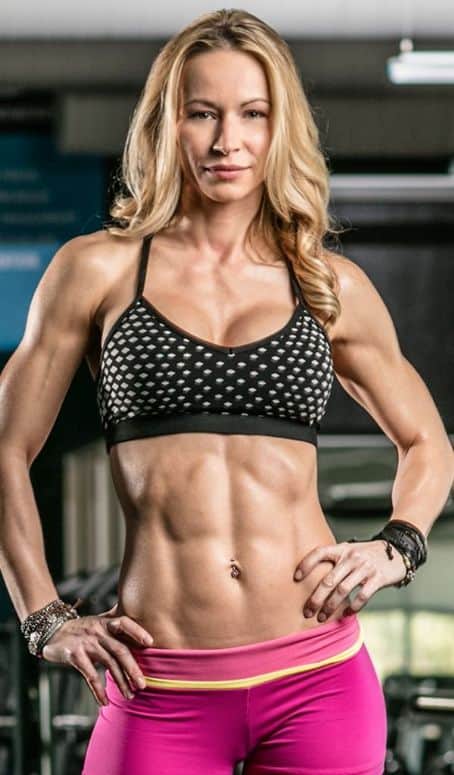 Zuzka, known for some of her softcore porn videos also happens to be a successful entrepreneur and produces globally recognized and popular fitness instructional videos on Youtube. Zuzka is especially well known for her flawless, washboard abs!
Zuzka has done modeling in the past, has a few of her own privately run fitness and workout DIY videos, and is even a recognized author of a few successfully published books, such as 15 Minutes to Fit: The Simple 30-Day Guide To Total Fitness.
As it stands Zuzka, currently resides in the United States on the West Coast and continues her entrepreneurial endeavors there. A hot and successful Czech—sweet combination!
---
Denise Milani
Glamour and Fitness model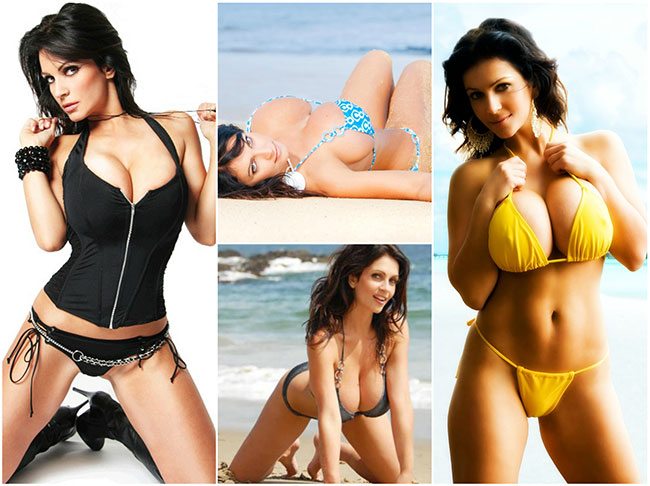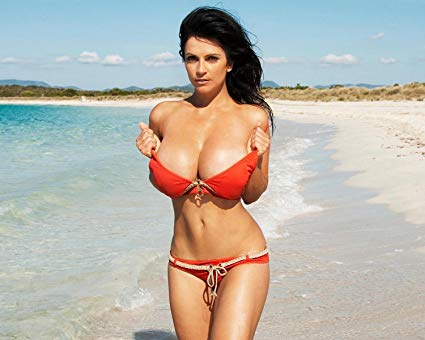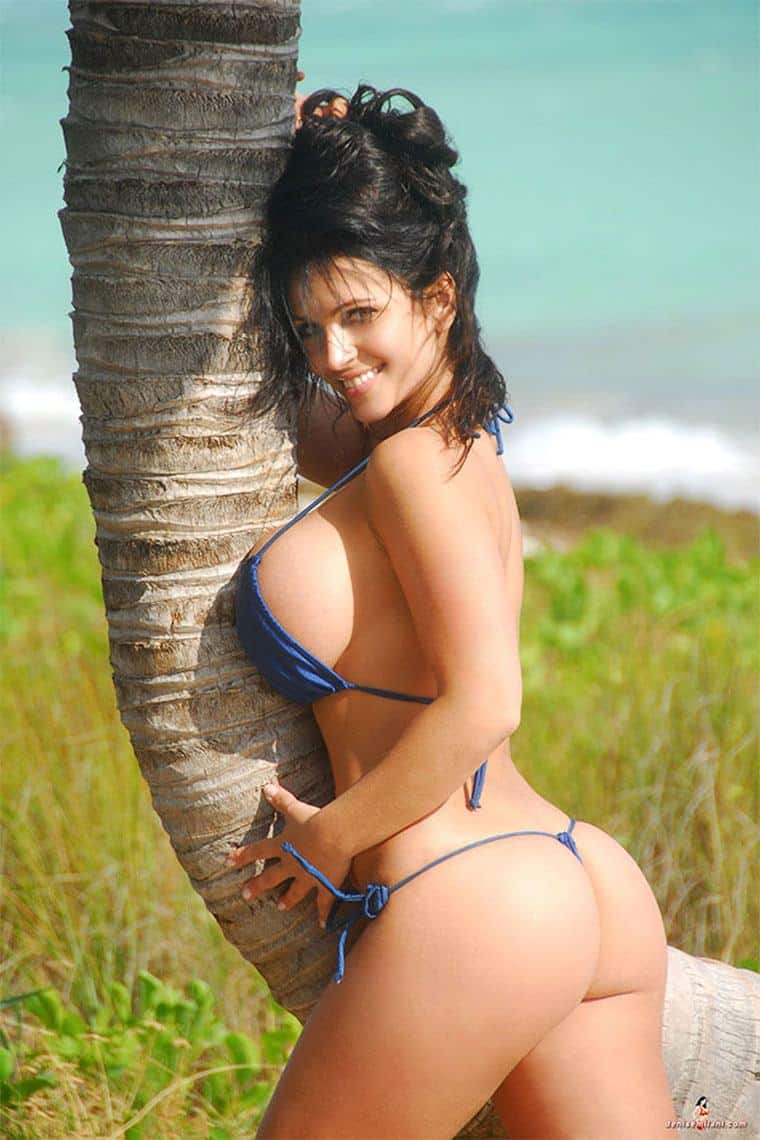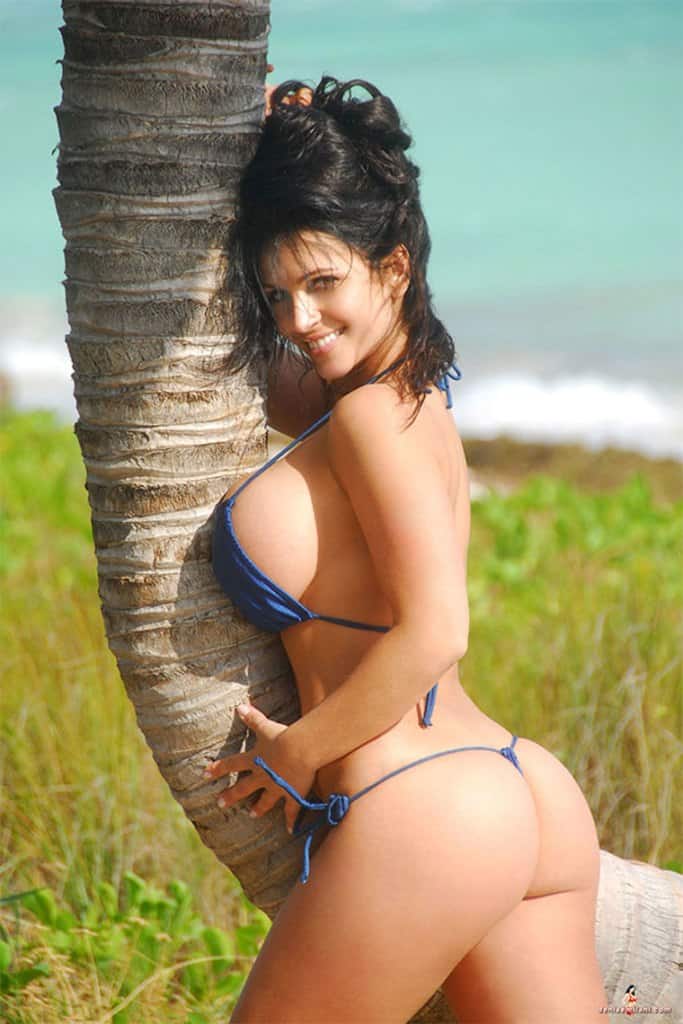 Milani, believe it or not, is most well known for her extraordinary sized breasts—apparently a ripe melon size of 39DDDD each. Milani started off and continues to focus on internet modeling, such as pay per click video ("dating") services and understandably makes a fortune doing so! She indeed has a nice natural Czech look to her, elegant long black hair, and a killer smile.
While currently being an independent Czech "model", Milani continues to take strides towards various shoots for companies within Czech Slovakia—although her efforts seem to have minimized over time. Oddly enough, to date, there are no actual shots of her topless—sorry gentlemen, maybe in 2020, the tides will change!
---
Sarka Cojocarova
Model, Miss Earth Czech 2011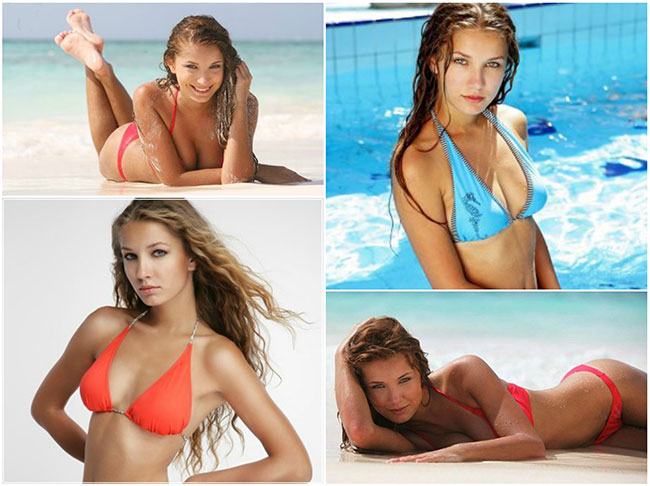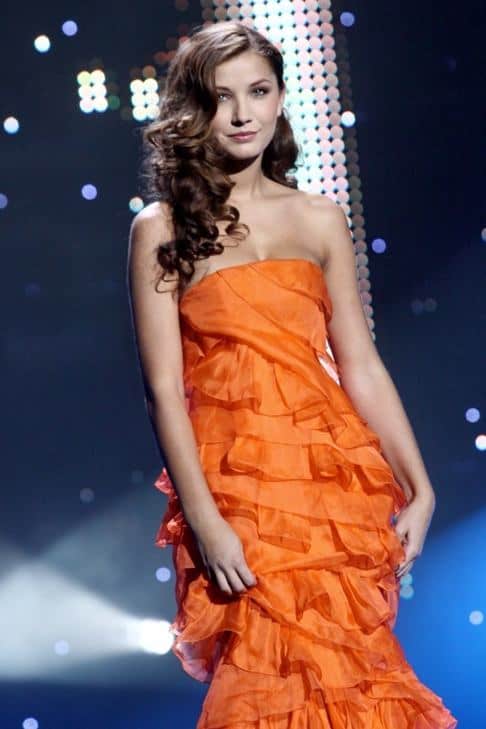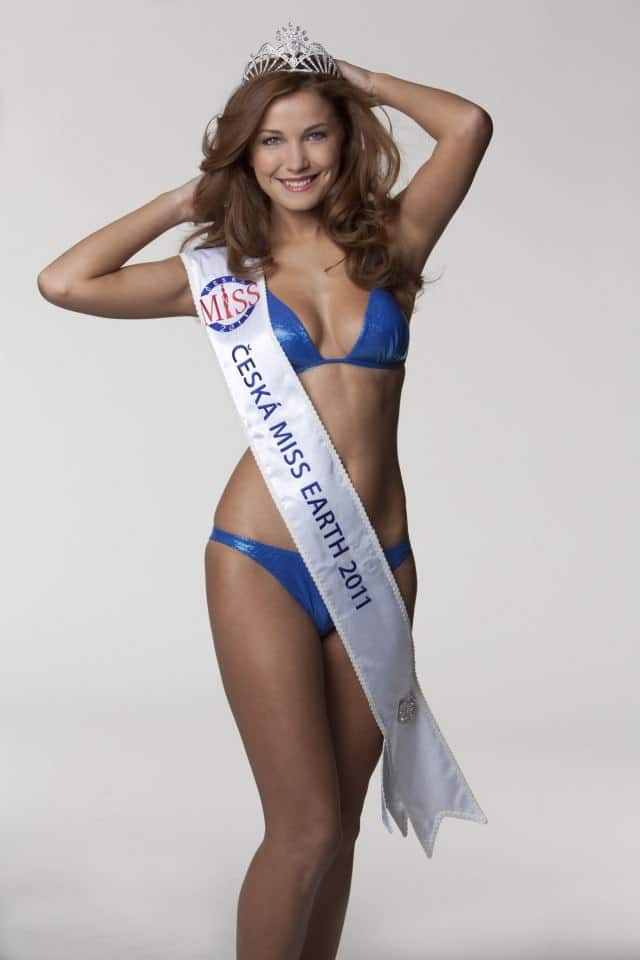 A swimsuit model, an entertainer, and an environmentalist, Sarka really goes above and beyond to make the most out of her very dynamic career and put her face out there in any reputable manner she can come up with! Sarka even won the Miss Earth pageant held in the Philippines back in 2012!
Although currently a swimsuit model, Sarka aspires to be an entertainer and currently is a student. Even more sexy and impressive is that she's Trilingual—speaking English, Spanish, and Russian fluently!
---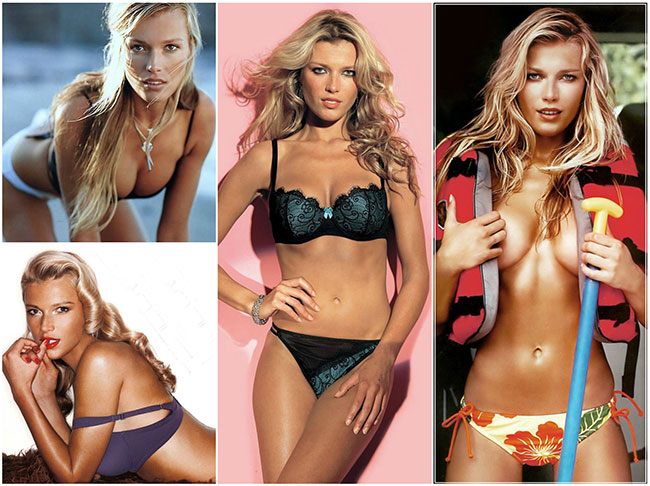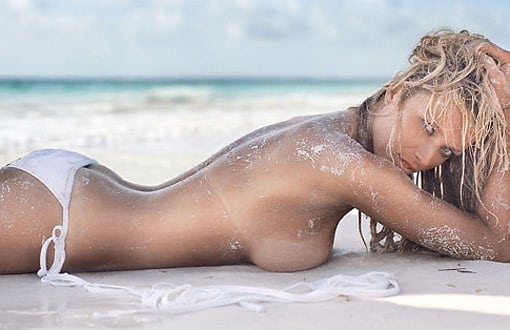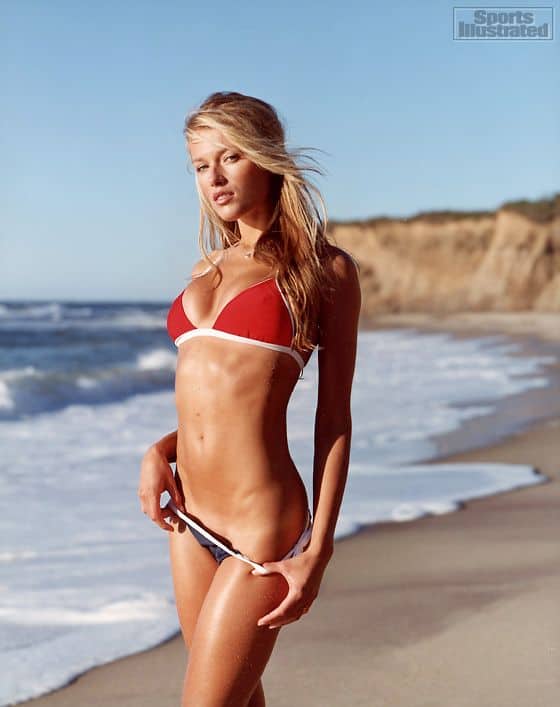 Veronika Vařeková, coming from Olomuc, Czech Republic, is a successful model and has appeared as a guest star on many popular American television shows such as Jay Leno, Jimmy Kimmel Live!, and even CNN!
Veronika aspires to be an artist and entertainer. She is currently studying in New York City and will not accept defeat as she continues to propel herself through success with her gorgeous blue eyes, smooth and fit body, and sexy long legs that any man would drool over.
Veronika is specializing in Art Design to date, and has already released to the public some of her very own, creative pieces of artwork which are turning out to be quite popular—beautiful looks, or beautiful talents? We say both!
---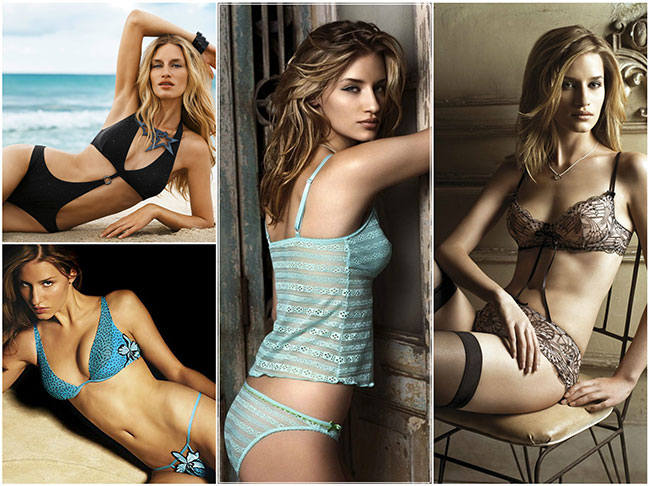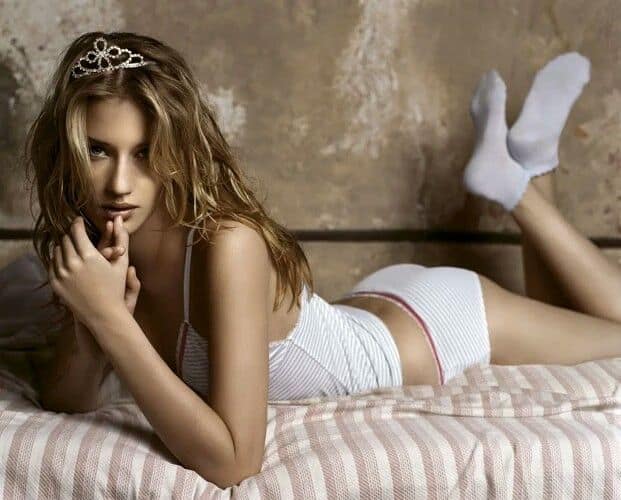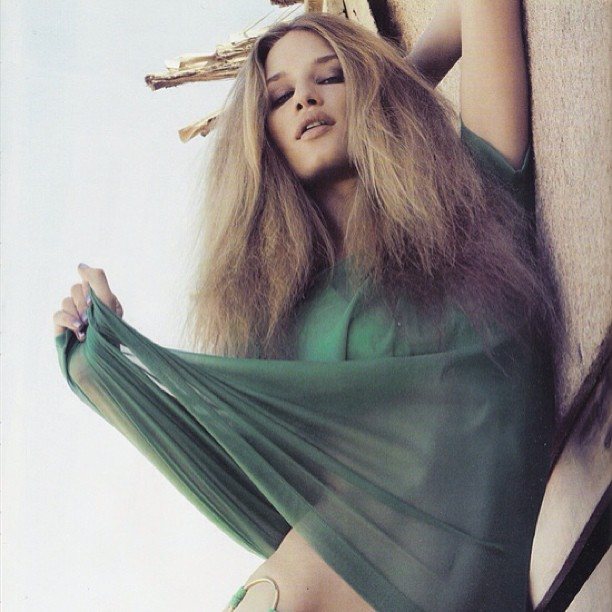 Vojtova has been modeling since the age of 15! From popular European magazines and photoshoots to Vogue, Vojtova does it all! She has even been invited and done various advertisements and shoots for Giorgio Armani and Diesel!
Vojtova comes from a talented family, and in fact is the granddaughter of a famous musician, Vadim Patrov. Vojtova is very petite, thin, and easy on the eyes. She seems to have a very distinctive smirk of happiness and success in many of her shoots—as well as those candidly captured while she walks out and about in public. Sexy enough?
Add all of that onto the reality that she is an incredible 5"10! Don't worry, her smile is inviting and she's shown in public and on T.V. to have a very personable demeanor and loves interacting with people and making others laugh!
---
Nikol Svantnerova
Model , Miss Czech Republic 2015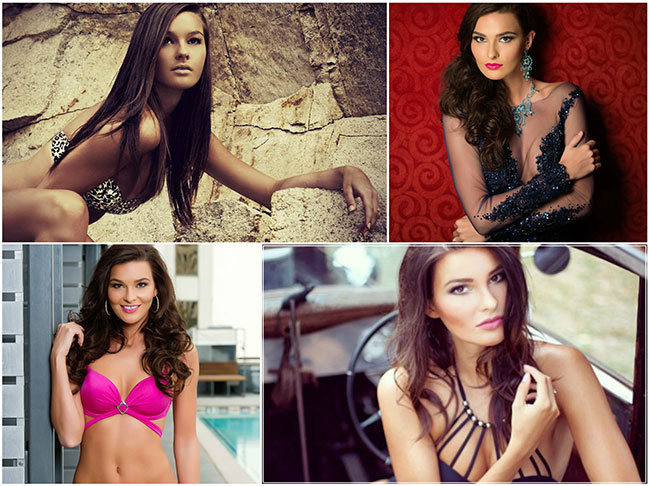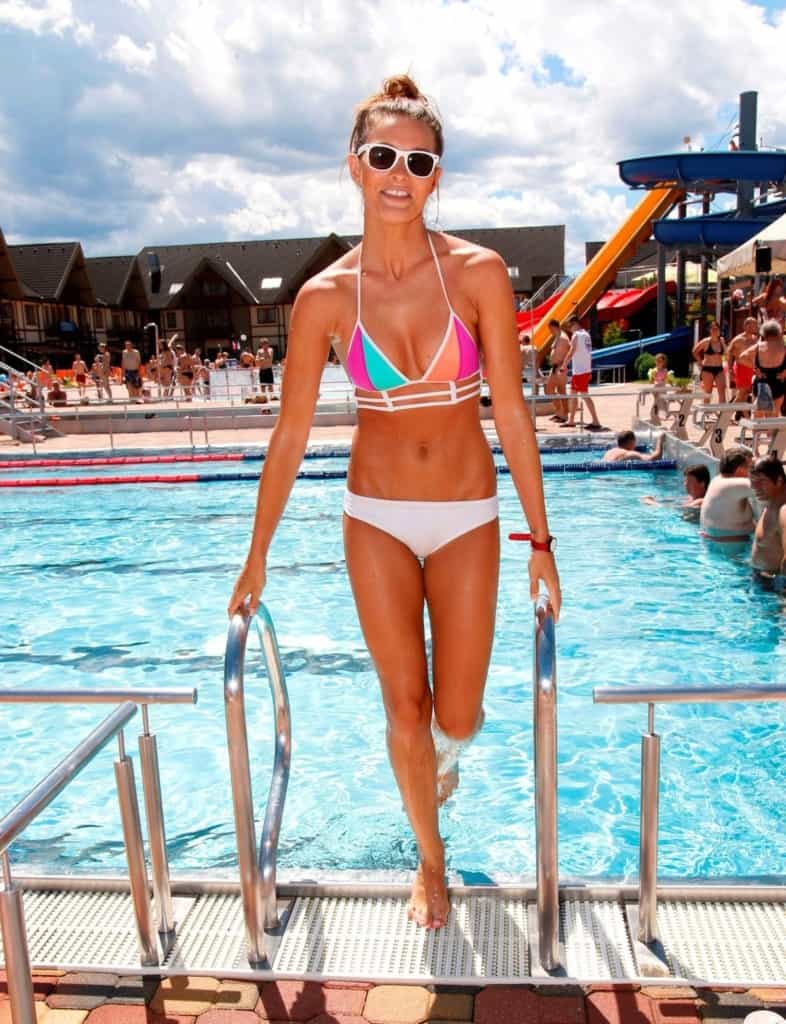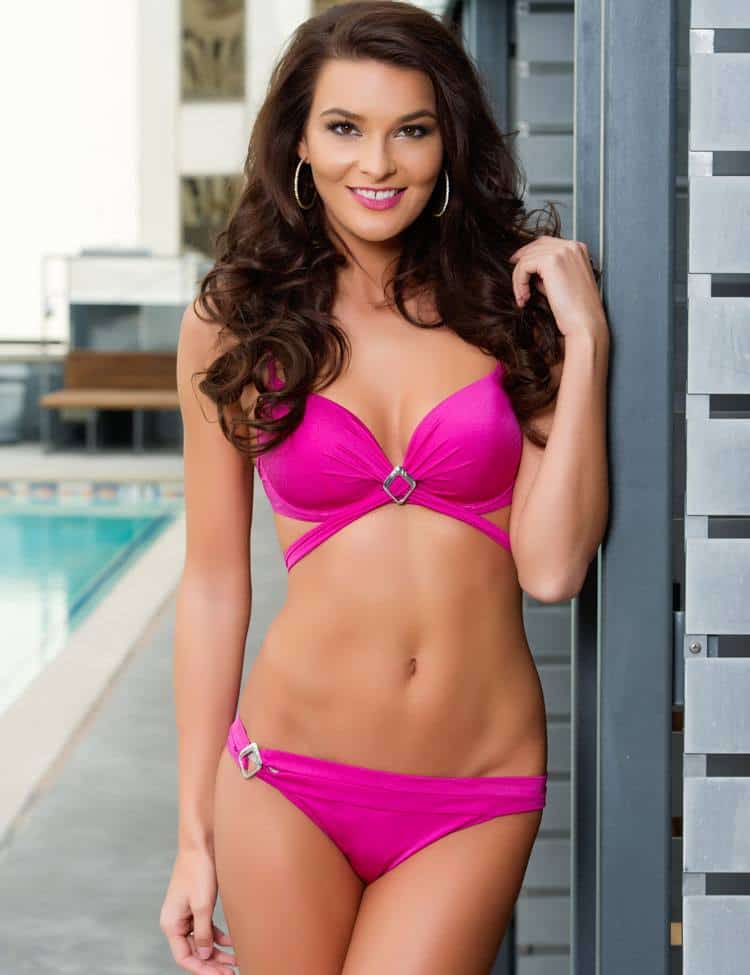 Nikol is a beautiful supermodel and pageant winner of both Miss Czech Slovakia and also represented her home country during the Miss Universe Competition of 2015.
Nikol undoubtedly has a passion for watching football, playing, and watching other sports—and ironically enough she comes in at a fierce 5"11!
Nikol has a killer body, has done model shoots in the past, and aspires to learn foreign languages and travel the world! And just in case you didn't believe us about her love for sports (specifically Football) she's actually currently in a relationship with a famous Czech Footballer by the name of Jakub Hura—sorry studs! She's taken—for now.
---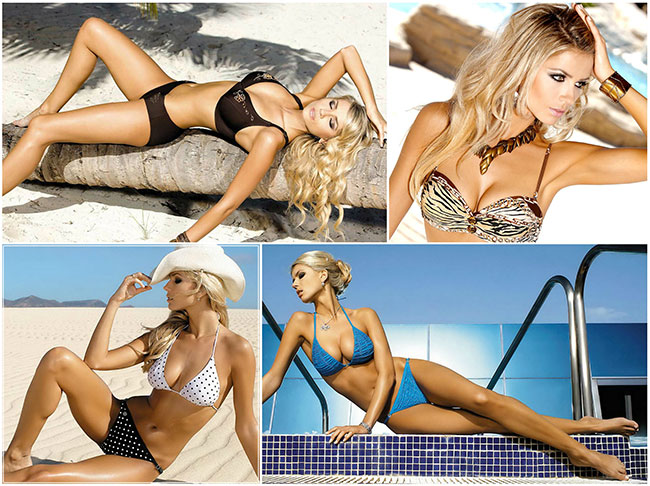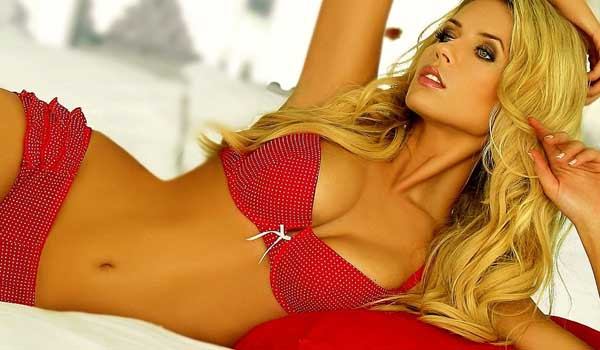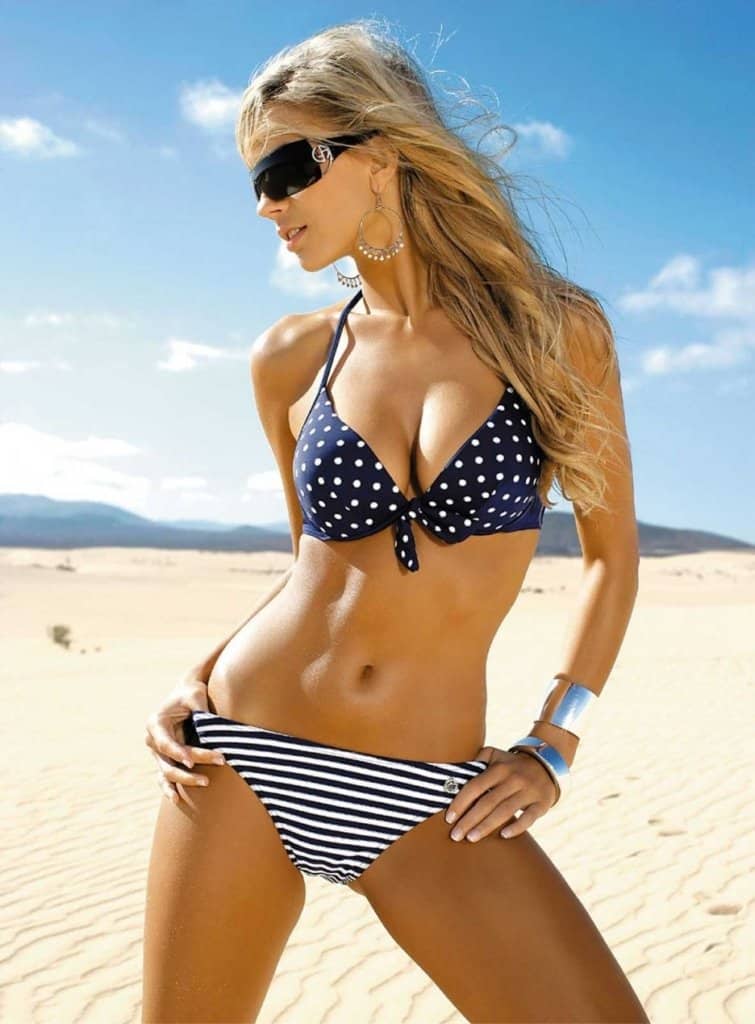 Reigning from Brno, Czech Republic, Petra is a famous model who inspires those around her and magnetizes men with her fit, tight body and long sexy blonde hair. She is a stunning model to look at and has already starred in popular American magazines—such as the more popular GQ Magazine.
Petra has won at least 4 different beauty pageants to date, ranging from national to international standards—and she never backs down! She has a solid smile but definitely has a soft heart as she expresses a close love for her family and fans.
---
Petra Nemcova
Model, TV Host, Philanthropist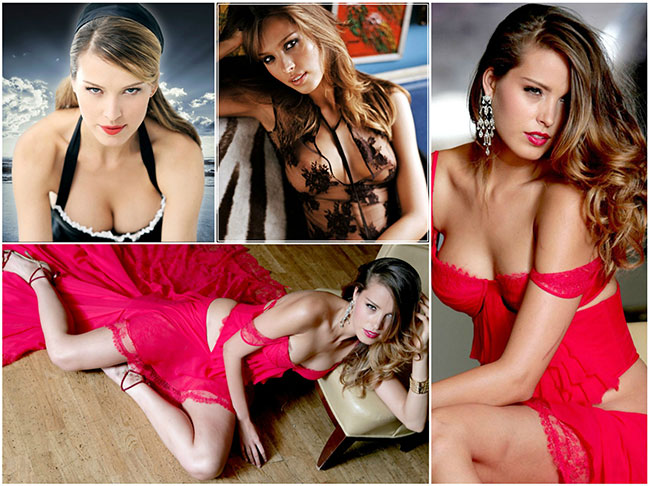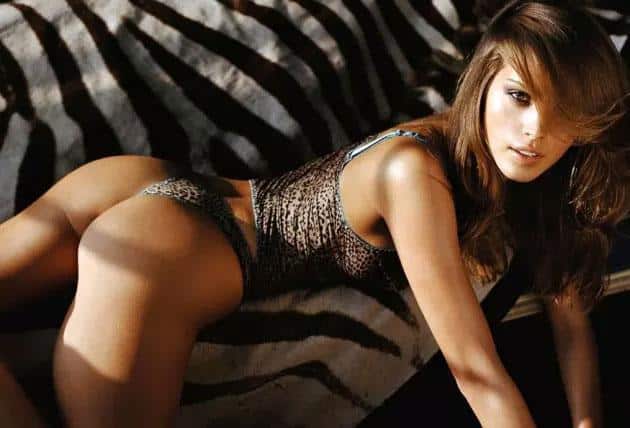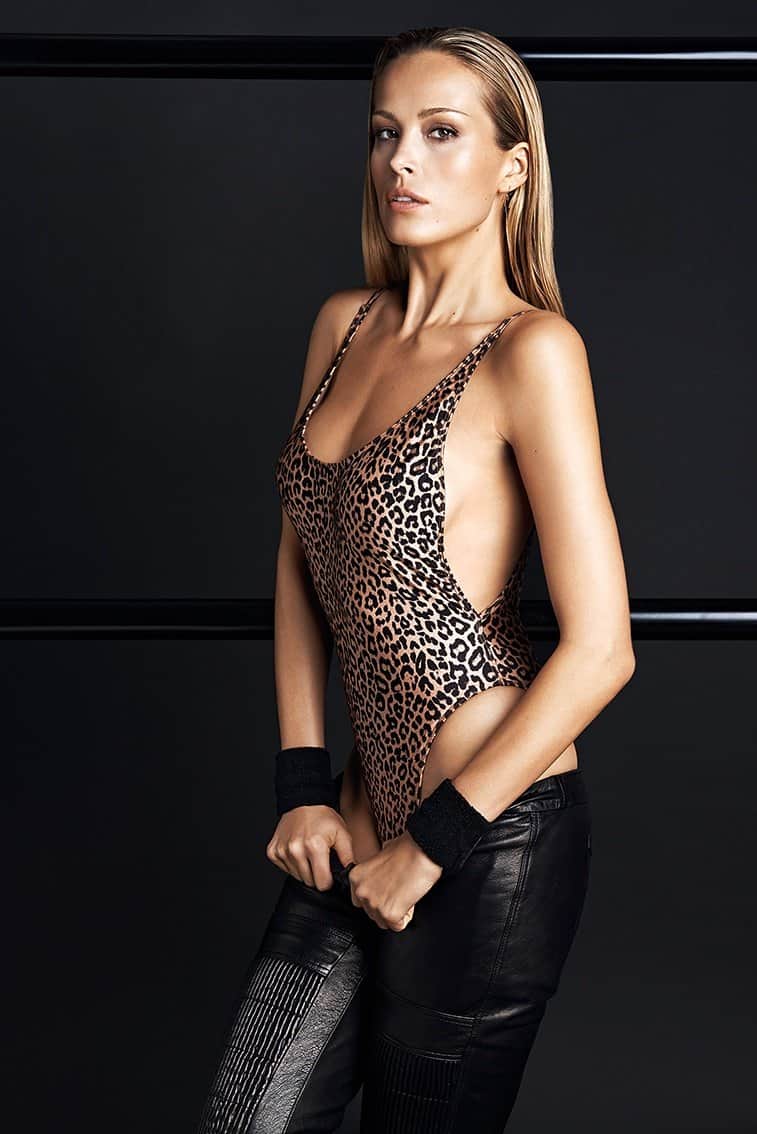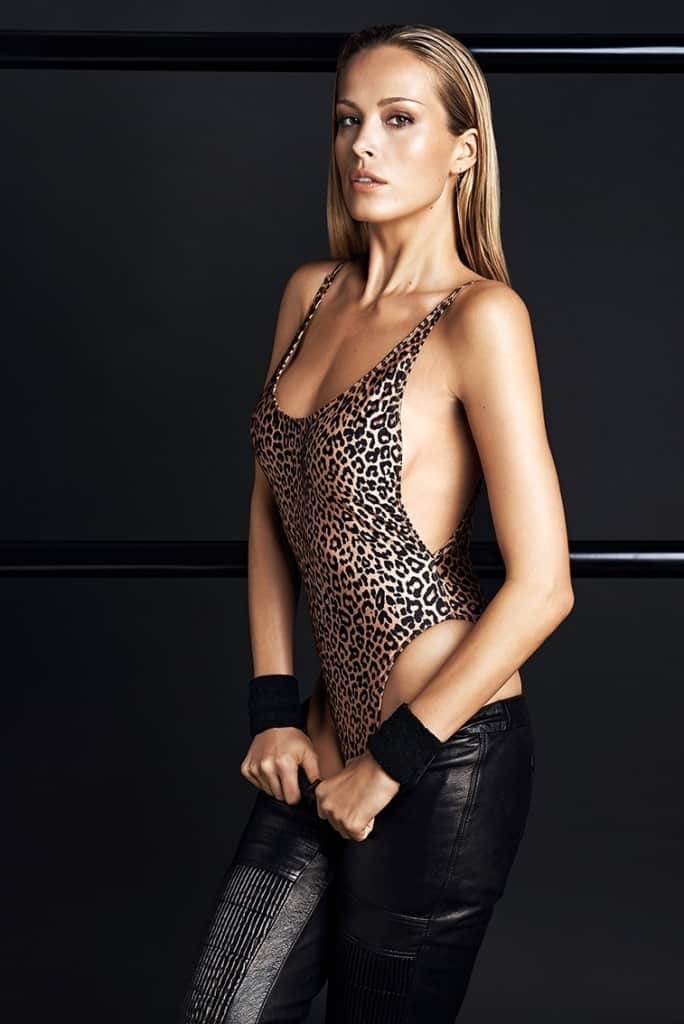 Petra Nemcova is an especially valuable contribution to our Top 20 Sexiest Czech women as she not only is a popular model and T.V. host, but also founded the Happy Hearts Fund.
Petra has a very genuine, passionate smile and demonstrates her love for helping others on a regular basis through her various philanthropy oriented endeavors. Petra has modeled for popular magazines globally from Milan all the way to Victoria's Secret.
Many men might also recognize her from some of her shoots in Sports Illustrated. Not a runner up, but an actual judge on Miss Universe—well, you get the picture, use your imagination.
She has natural long brown hair, a sexy physique, and sets the bar high for other Czech models and stars globally.
---
Karolina Malisova
Model, Miss Czech Earth 2015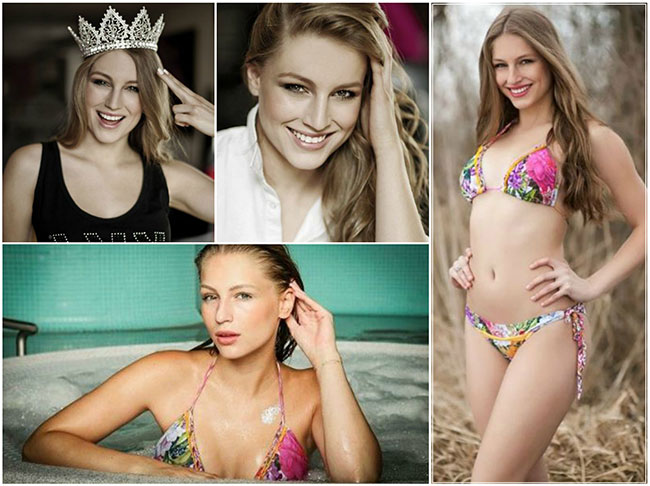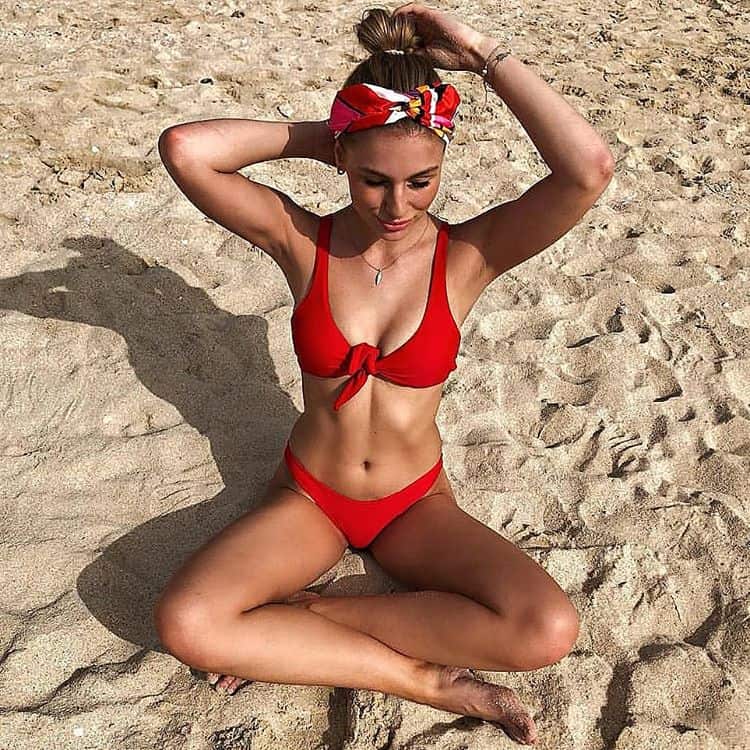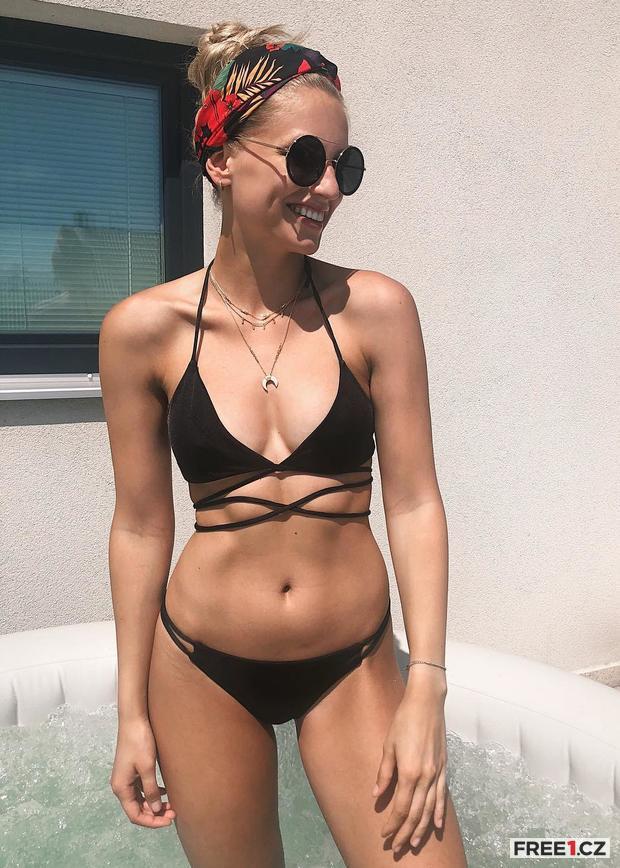 Karolina takes any audiences breath away with her alluring looks and charming personality! She has won swimsuit contests and has been a runner up in a multitude of beauty pageants, including Miss Earth.
Karolina has competed up against other popular Czech supermodels who have won the Miss Czech Republic and even Miss Universe competitions—so we can only hope that she'll bring her rocking body and super sweet personality into these competitions as well in the future!
What a graceful smile, an enthusiastic approach, and bubbly personality—it's no wonder how she wins over so many hearts!
---
Anetta Keys
Pornographic Film Actor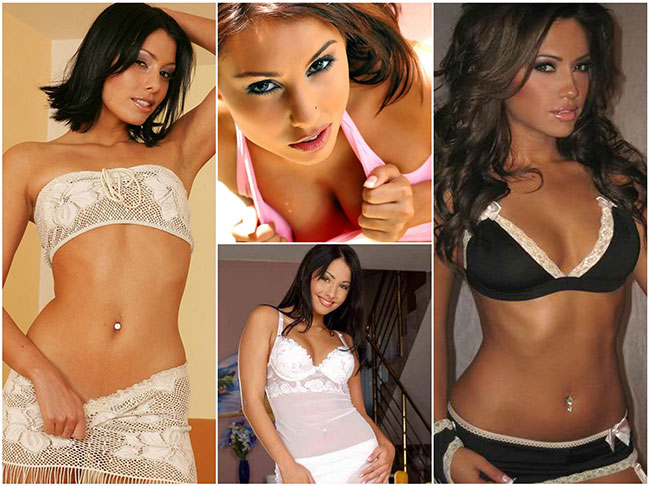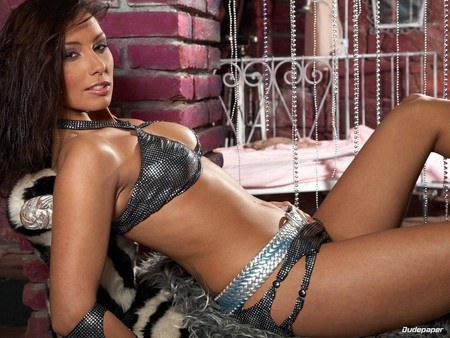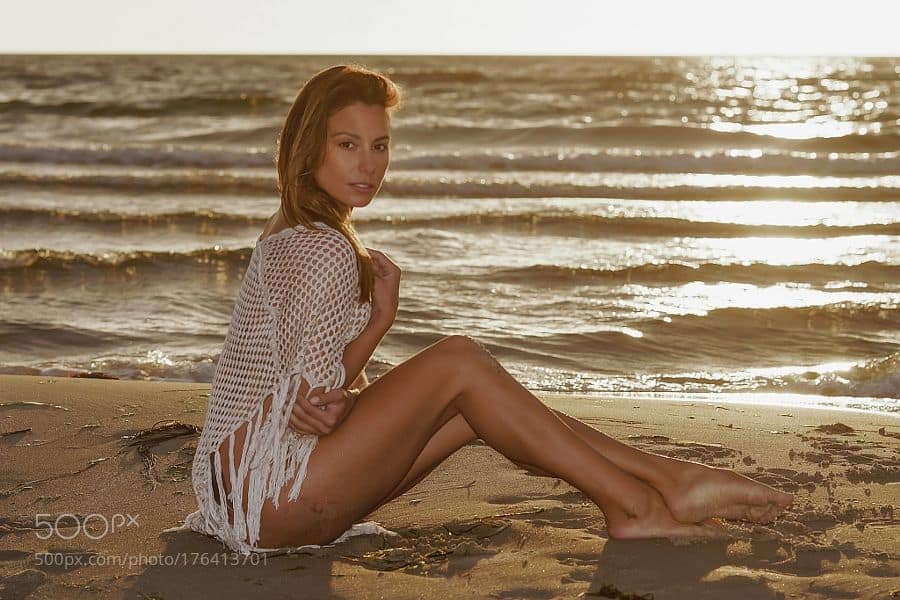 While some call her an actress and recognize her for her "acting" talents, the majority of men seem to know this Czech sex-queen from her many porn videos found online.
Keys has been in the business for a little while, aspires to be an actress one day (we'll see about that), and has the hips and moves to match her sexual "expressions" of pleasure – a very sensual porn "actress" all around.
---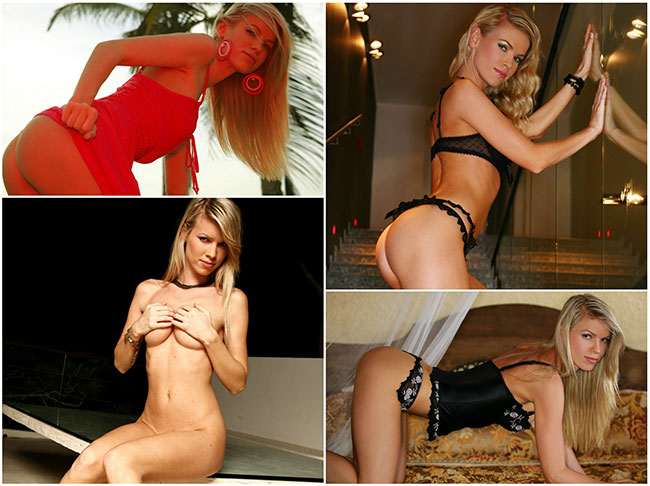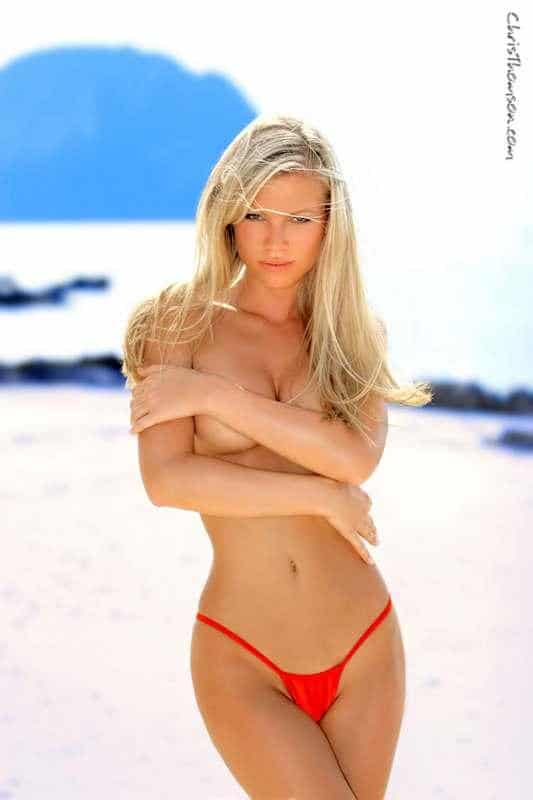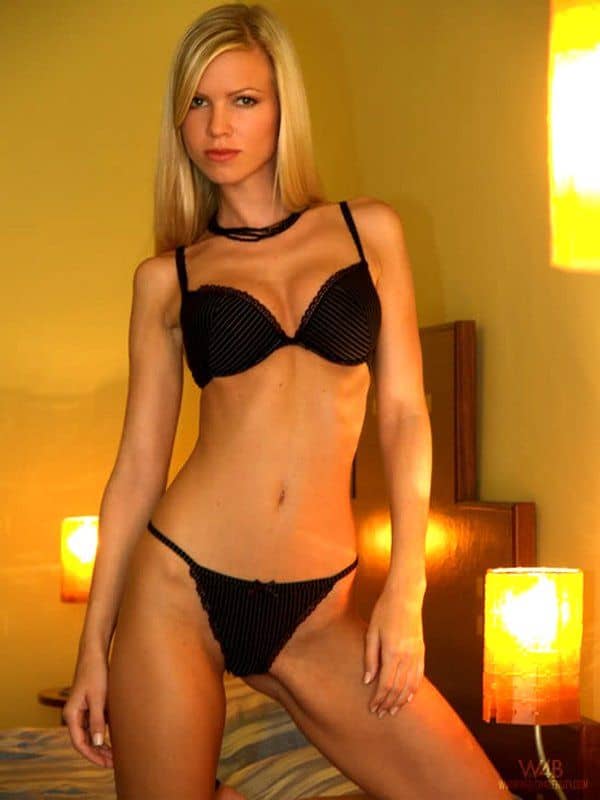 Although Marketa has a passion and love for pussycats, many men see her as the sexiest one around as she's made her way from being an international model, making it to Playboy, and is now currently pursuing various roles as an actress on popular Czech television shows.
On a more compassionate note, she is currently developing a website specifically for sharing her collage and photographs of felines which she does for a hobby—OK, so she might be a "cat lady", but she's a very sexy one at that!
To add to her unique personality and talents, she currently possesses college education in Informatics Management and is continuing her education to date!
---
Zdenka Podkapova
Adult Model, Actress, Former Gymnast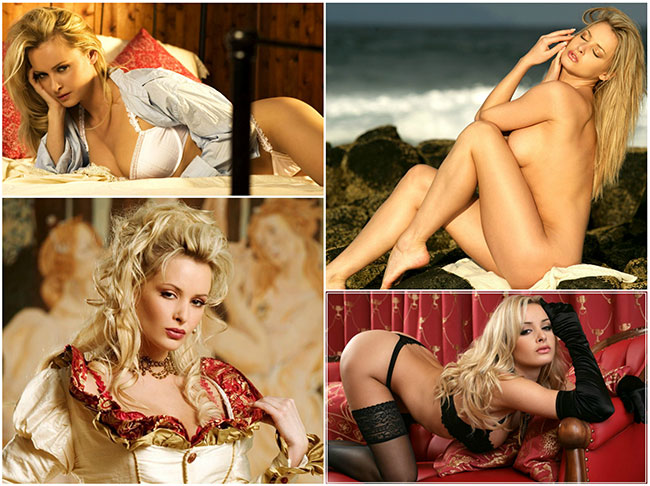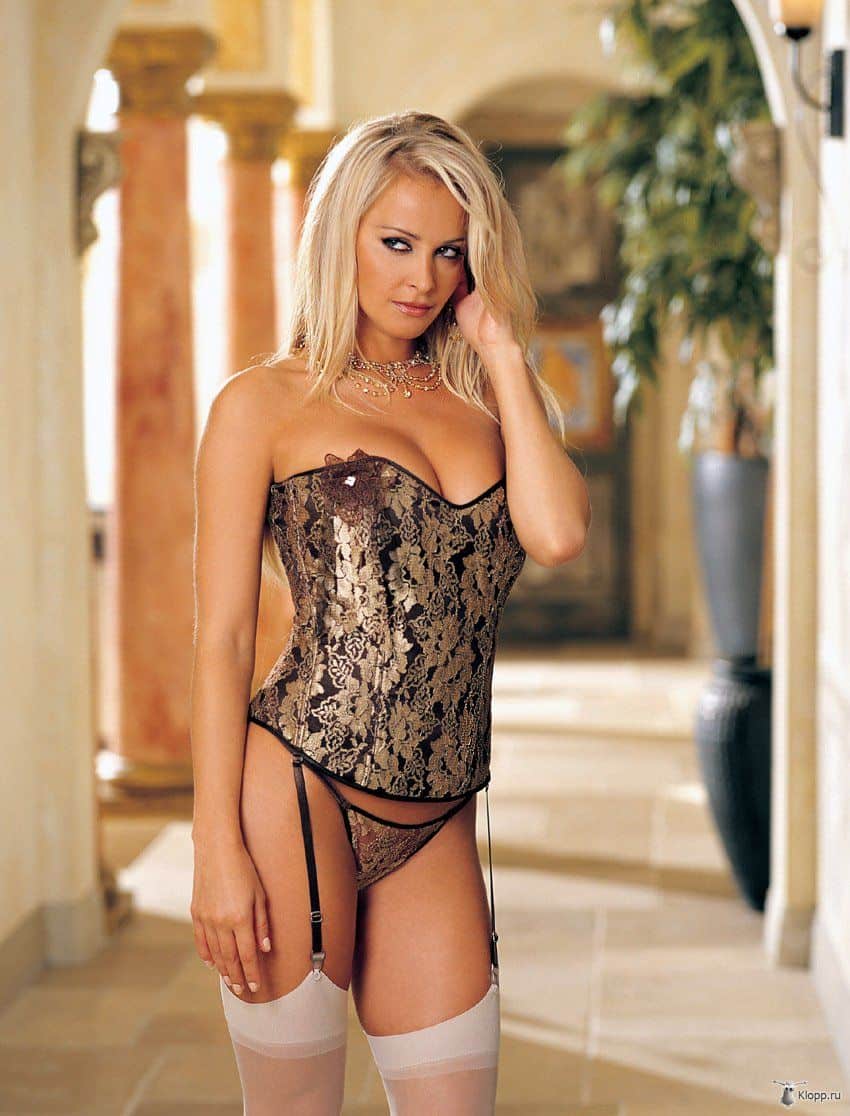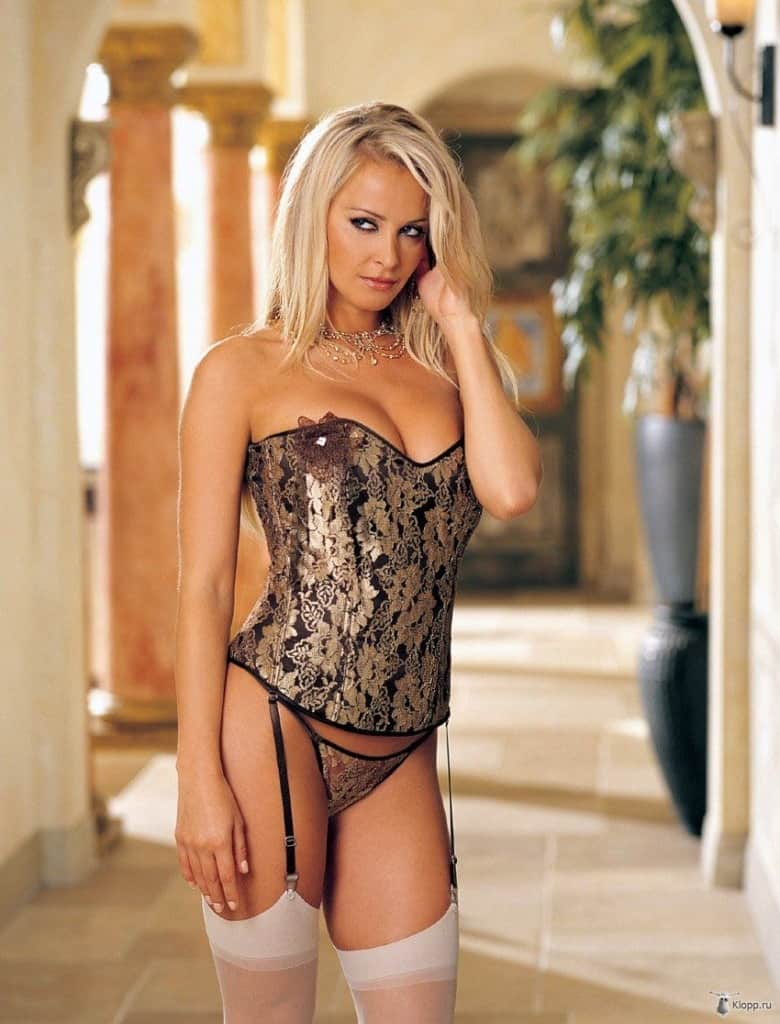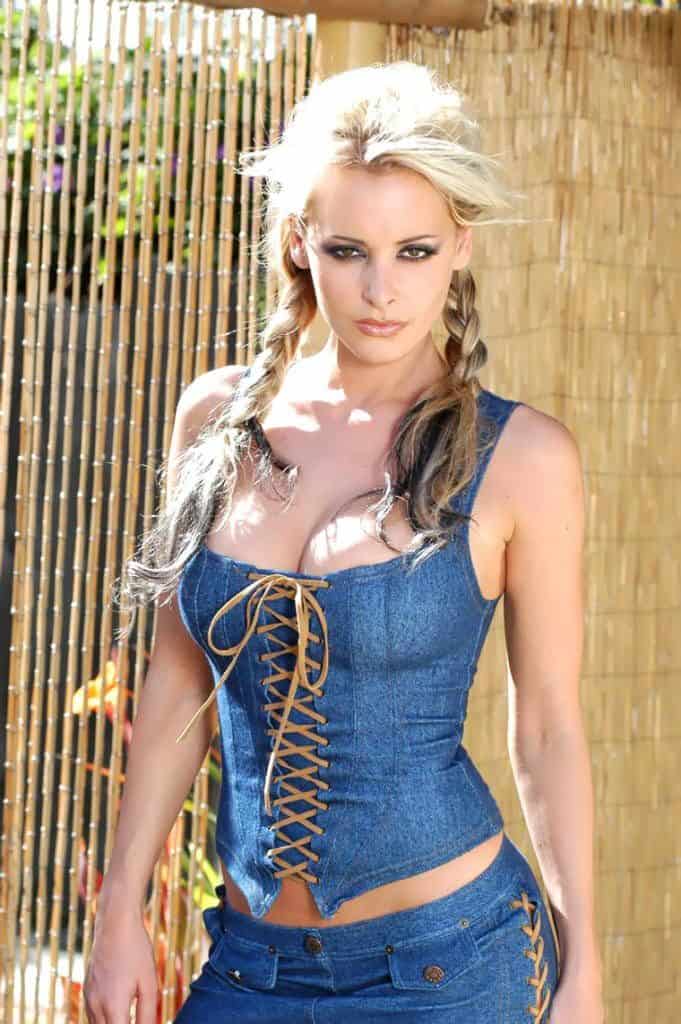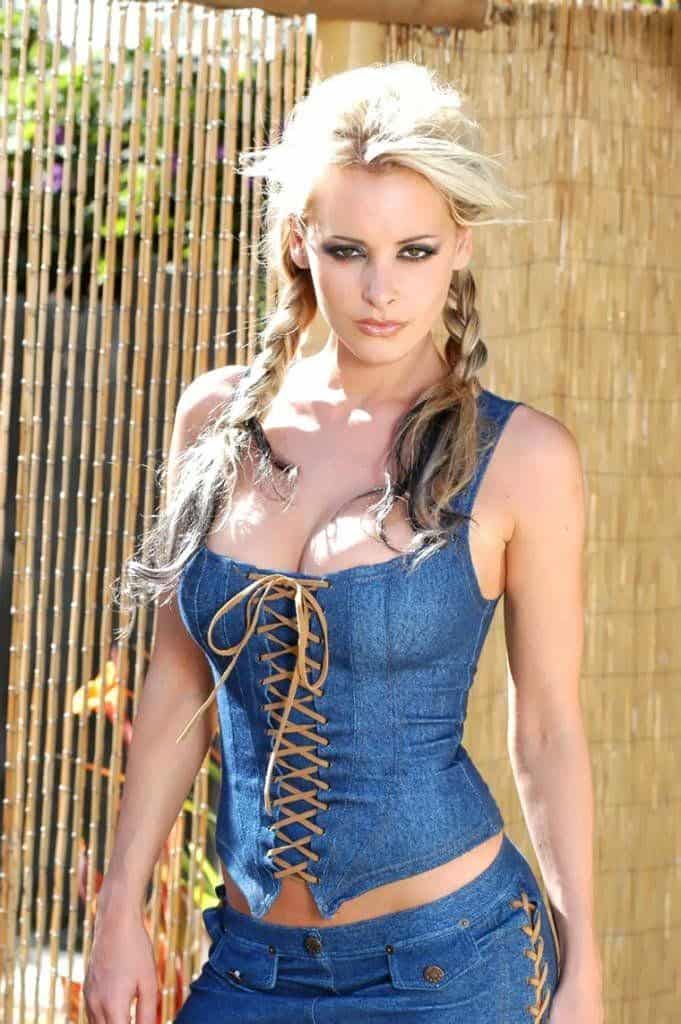 How many adult-film stars do you know that have acting experience, porn-roles, and are experienced gymnasts? Zdenka is flexible in ways to make any man go berserk—and she's not afraid to show it off in her shoots and videos!
Zdenka is an active Penthouse model and loves pursuing various roles, shoots, and adventures that come along with such a privilege—and she always makes it a note to represent her home country, Czech Slovakia!
---
Pavlina Nemcova
Model, Actress, Producer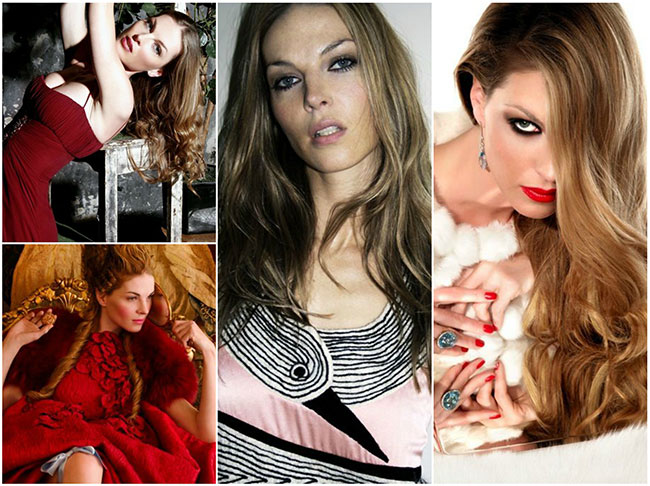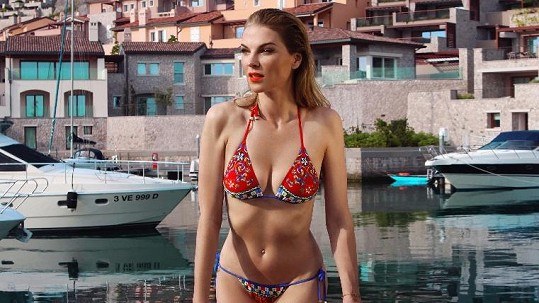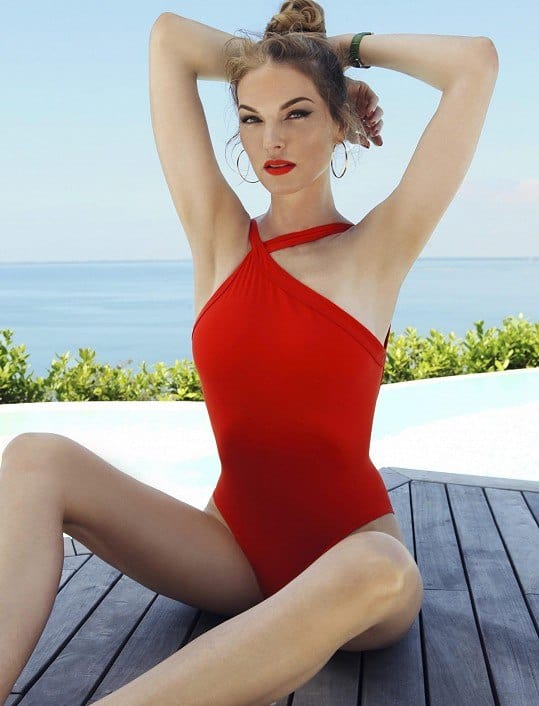 Pavlína Němcová is a talented actress, model, and now even movie and television show producer. She is an entrepreneur at heart, and her looks match above and beyond her personality!
She has a lush look to her, yet presents herself professionally and always aspires to find new ways to gain opportunities and exposure—she's even starred in and continues to aspire to be a part of popular European films and T.V. shows!
Pavlina has starred in a handful of American movies and has also been a guest-star in a few Czech film's as well. Many people might know her from the movie "The Writer" (an English and French film), in which she starred as "Paully".
---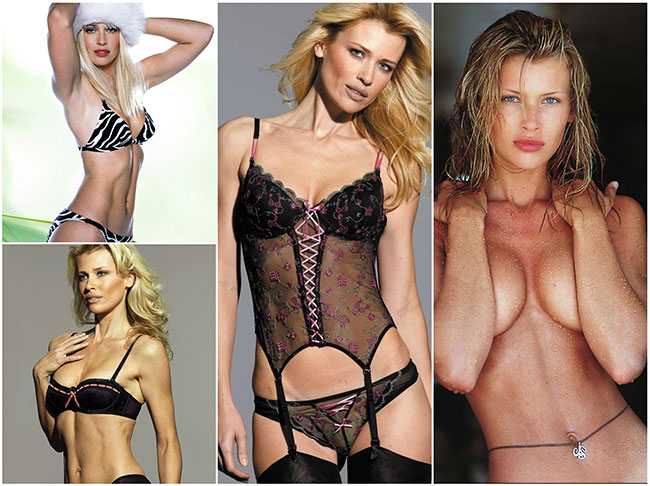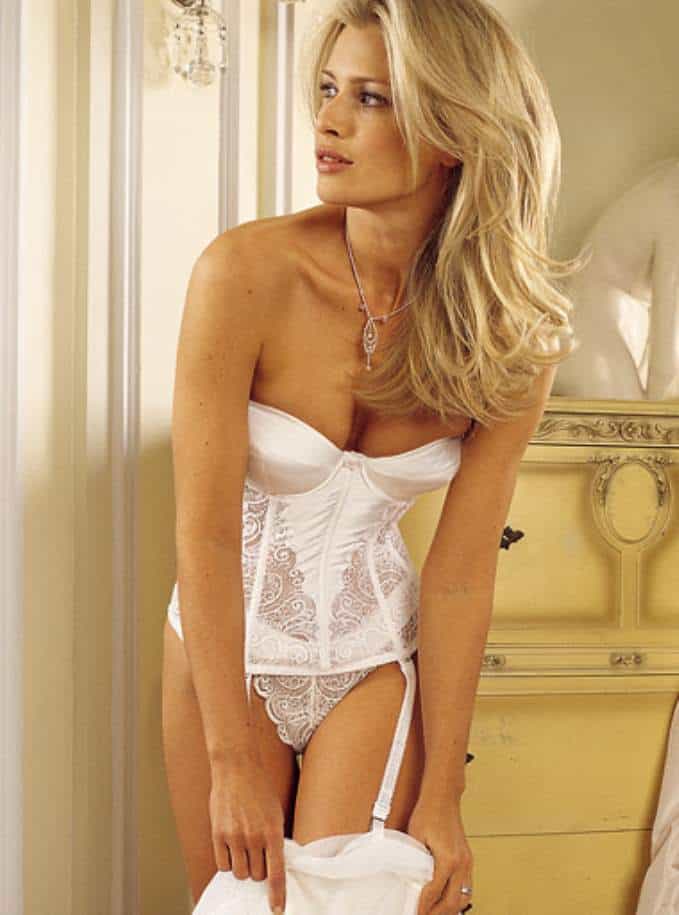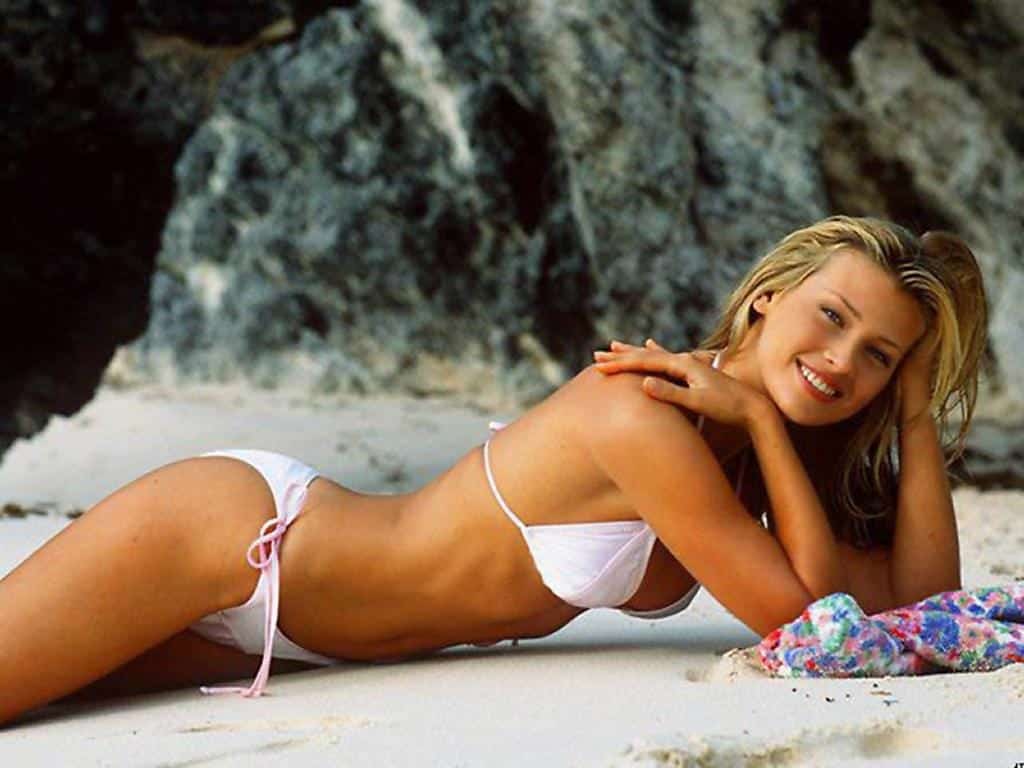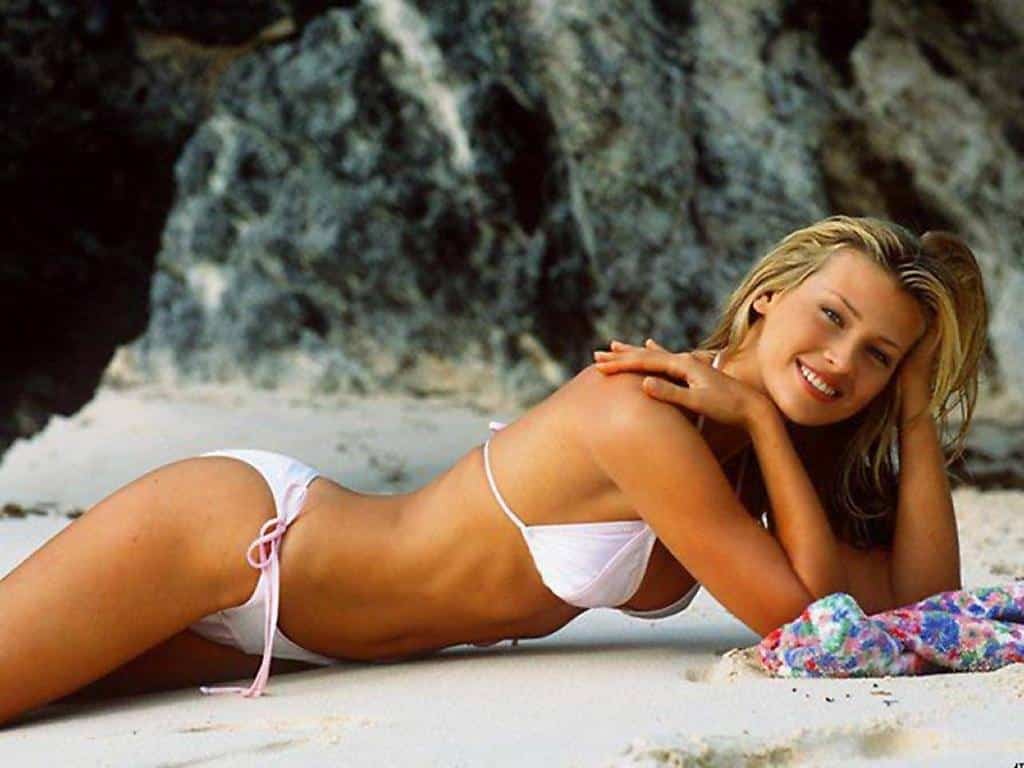 This talented model not only has traveled and upgraded her status varying from agencies in Europe to now the United States but also aspires to further her education by attending school in New York City in the near future to major in presumably business management.
Although last, far from the least, Daniela has successfully done shoots with GQ, Cosmopolitan, and even Glamour magazine. Daniela is not afraid to show off her alluring body, beautiful, nearly perfect skin and a sweet smile that draws in anyone she meets.
Daniela continues to model and recently picked up contracts with Sports Illustrated and even Victoria's Secret—so we know she means business!