You know how you fell in love with Salma Hayek the first time you ever saw her? That was probably in 'Dusk Till Dawn', right?
If so, then you need to prepare yourself to fall in love all over again with Berenice.
Berenice lives in one of the coolest tourist destinations in the world, Mexico City. It is a gorgeous, chic beach town and it is a short flight from anywhere in the United States.
So, going to meet Berenice would not exactly be an imposition for most men in the United States or Canada. Sure, if you live in Nome, Alaska it would still take a while, but from Nome it takes two days to get to Detroit. And then you are in Detroit which doesn't have great snorkeling or beautiful white sand beaches like Mexico City.
This 27 year old model (yes, she really is a model) looks almost identical to Ms. Hayek, and also shares the same body type.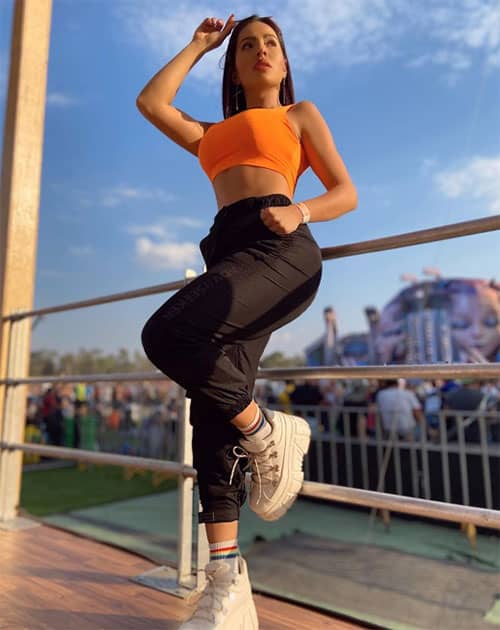 Not all models are painfully thin, and this young woman is a trim and firm 106 pounds, but with curves in all the places they matter most.
Berenice has been educated to University level, so her decision to work as a model was based more on the availability of work in that field, rather than her lacking the ability to pursue a different career path.
Gender inequality is a pretty serious problem in Mexico, so girls like Berenice will make the best of the opportunities in front of them, and in her case she was lucky enough to become a model.
Actually that's pretty good luck for you too, if you really think about it.
Like most Latinas, Berenice is fiercely independent, but is more than happy to cuddle up with the right guy, leaving all her tough girl stuff to one side.
Her friends would say she's very reliable, loving, and as fiery as any Latina you'll meet anywhere in the world. With that being said she loves to laugh, and is a real dreamer too.
This means her ideal guy is somebody who enjoys the same basic stuff in life as her. One hint is that if you can put a smile on her face you're well on your way to winning her heart.
She's looking for a guy with a bit more substance too, so if you're a deep thinker who likes to share his feelings you should message Berenice today.
If you just happen to be a deep thinker, and a chiseled hunk, then that's fine too, but Berenice is more interested in what a guy has going on inside his head and his heart, than how good he looks in a pair of jeans.