If you've already done initial research into the American visa process, you may have been intimidated and put off by the complexities of the processes and the Byzantine terminology that US Immigration is so fond of using.
Hopefully, by the time you have finished reading this article, you will be somewhat more familiarized with the process and more comfortable in pursuing it. And for an even deeper understanding, we'll be providing a list of free visa resources later in the guide and agencies that specialize in visa process assistance.
Disclaimer: This article is intended solely as a reference guide. We are not lawyers, and we are certainly not dispensing legal advice. As with most things in life, individual's circumstances vary. If you have issues outside the context of this article, we strongly advise you to seek the assistance of a proper immigration attorney.
Introduction/ Overview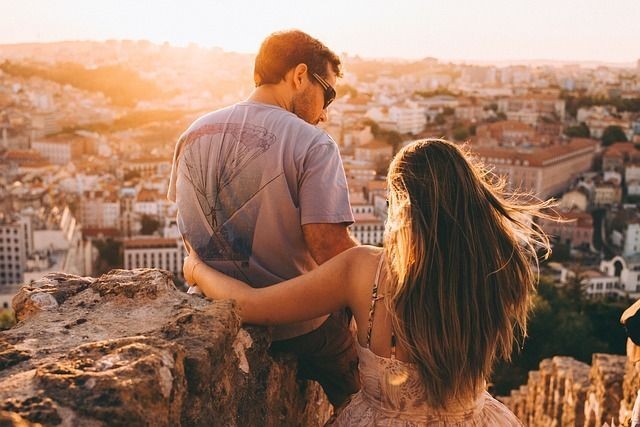 Relationships have a way of evolving, starting as casual conversations and dates, and – as a steady relationship becomes exclusive over time and continues to grow – becoming more serious. Typically, this isn't too much of an issue: Couples in love simply declare their intent, get engaged, have a wedding and carry forth into blessed nuptial bliss.
For those dating internationally and meeting people from all over the world, however, this simple progression is faced with some unique challenges, especially when it comes to examining your options as it applies to getting their significant other to the United States (home of the brave and white picket fences).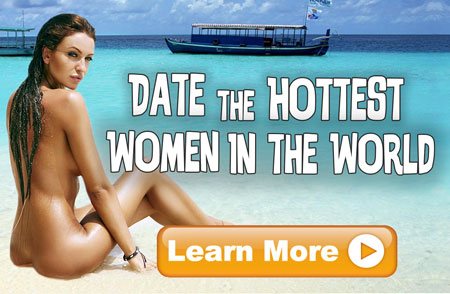 Thankfully, the United States Citizenship and Immigration Service (USCIS) provides more than a few ways to get your lovebird to the Land of the Free.
The two most utilized relational visas are the K-1 fiance visa for those not yet married and the CR-1 spousal visas for couples who have already tied the knot. Both visa types have their advantages and disadvantages, and although much of the process for each might appear the same, they are each possessed of unique requisites and specific steps.
Don't think you are alone in this romantic endeavor: Tens of thousands of fiancé and spousal visas are approved in the United States each year. Immigration has long been the cornerstone of the American Dream and the diversity achieved through the process has done much to create the unique mingling of thoughts and ideals that makes the nation what it is.
And although the process might appear overly convoluted, we're going to try to offer some assistance in assessing what visa is best for you and the steps you have to go through to achieve it.
What follows is a relatively concise summary of fiancé and spousal visas. We'll be looking at common definitions, legalities, free resources, paid assistance programs, process flow, relevant costs and specific questions that you should be asking yourself to deciding which visa type is right for you.
Quick Definitions
First off, let's look at a handful of terms and definitions that will be used throughout this article.
Petitioner: Person applying for the visa on behalf of their foreign fiancé or spouse. This is typically you.
Beneficiary: Foreign citizen to whom visa will be issued for entrance into the United States. This is usually your significantly better half.
USCIS: United States Citizenship and Immigration Service. A fancy acronym for US immigration.
Fiancé Visa: The K-1 non-immigrant visa. Petitioner applies for visa and has 90 days to marry once they enter the US.
Spousal Visa: CR-1 (Conditional Resident) immigrant visa for those married less than two years. IR-1 (Immediate Relative) for those who have been married over two years. For the purposes of this article, we will simply use the CR-1 spousal designation.
NVC: The National Visa Center is located (for some reason) in Portsmouth, New Hampshire. Once USCIS initially approves your application, the package is sent there for further processing and disbursal to foreign US embassies.
RFE: Request for Evidence (usually documents) from the USCIS. RFE's are notorious for slowing down the visa process. To be avoided at all costs.
Affidavit of Support: Both visa types require proof that the US citizen has steady income and can support their foreign spouse. These requirements are in place to ensure that foreign spouses do not become "public charges" reliant on state and/or federal support.
Bona Fide: A very important legal term indicating "real or genuine; without intention to deceive." Both visa types require documented proof that the relationship is real and not intended for immigration fraud or personal gain. The USCIS is pretty insistent upon such things.
Questions to Ask Yourself
Before going further into detail on each perspective visa type, let's try to determine which visa most aligns with the intentions of you and your partner. Note that these questions assume that you are not yet married, for if you have already consummated the nuptials, you obviously won't be eligible for the K-1 fiancé visa.
Where Do You Want to Be Married?
The very first question the unmarried couple needs to ask is where they want the legal ceremony performed. If you looking to be married in the United States, you will be filing a K-1 fiancé visa and agreeing to marry within the stipulated 90-day period.
If you prefer to get married in your partner's home country (or anywhere else outside the US), you will have to use the CR-1 spousal visa. Note that in consideration of the foreign partner's family and friends, some folks utilizing K-1 fiancé visas will often have a
non-binding ceremony or banquet in the partner's home nation before going to the United States.
Are You Ready to Tie the Knot?
For those with cold feet, the K-1 fiancé visa provides an additional period of time to folks who are not yet completely sure that they are ready to take the plunge. The 90 day marriage stipulation does not mean that you HAVE to get married – it simply provides a time period in which you have to get hitched in order for the visa to be binding.
If you spend that time with your significant other and decide against marriage, you partner will return to their home country and the visa will be nullified. Note that part of the K-1 visa application is written intent to marry – don't be telling the USCIS that you are not completely sure and want the 90 days to "think about it!"
Are You in a Hurry?
The K-1 fiancé visa typically takes a little less time than a CR-1 spousal visa. Currently, if the filed paperwork is done correctly and there are no requests for additional documentation, a typical K-1 fiancé takes between 4-7 months and a CR-1 takes 7-10.
Are You Planning on Traveling?
The CR-1 spousal visa allows for immediate travel outside the United States while the K-1 fiancé visa places conditional limits on extended time spent outside the country. Individuals entering the country on K-1 visas have to file for Adjustment of Status (green card) and request foreign travel through a process known as advance parole. No such limitations are placed upon those entering the US on a spousal visa. Here, the CR-1 spousal visa has the advantage.

Does Your Partner Have Kids?
Children under 21 years of age can accompany a foreign partner on a K-1 visa. On a CR-1, only children under the age of 18 are eligible to accompany their foreign spouse parent. Note that the above applies to children who are not biological offspring of the US citizen petitioner. In this instance, if the foreign spouse has children between the ages of 18 and 21, the fiancé visa is the better choice.
Does Your Partner Want to Work?
Spouses coming in on an approved CR-1 spousal visa are allowed to work immediately on entry. Those coming in under K-1 fiance visas have to apply for work authorization – the wait time on this can be up to 90 days. Not a deal breaker by any means but something to keep in mind.
Are You At or Around the Poverty Line?
The K-1 fiancé visa requires that the US petitioner's income be at least 100% of the Federal poverty guidelines. The spousal visa increases that by a quarter, stipulating that the applicant must prove income of at least 125% of the same guideline. Both K-1 and CR-1 visa applicants can utilize co-sponsors when filling out affidavits of support.
Note, however, that some countries do not allow co-sponsors for K-1 fiancé visas.
Among them are Vietnam, Nigeria, the Philippines and Indonesia. So, when it comes to financial income prerequisites, the K-1 fiancé visa has the advantage.
Are You a Same Sex Couple?
Since the demise of the Defense of Marriage Act, the USCIS has allowed fiancé and spousal visas for same sex couples. For those coming in on K-1 fiancé visas, if the petitioner's state does not allow same sex marriage, the couple can always get married in a state that does allow it.
For those seeking the CR-1 spousal visa process, if they live in a country that does not allow same-sex marriage, they will have to travel to a country that does and get married there. With this in mind, the K-1 fiancé visa is likely the easiest route for most same-sex couples.
Do You or Your Partner Have Criminal Records?
IMBRA seeks to protect foreign nationals seeking fiancé visas against sponsors with criminal records. (We'll address IMBRA and other legalities a bit later.) Convictions for domestic violence, sexual assault, murder, multiple substance abuse crimes and the like must be listed out on the fiancé visa application and are grounds for denial of the petition.
Spousal visas, on the other hand, seem to be more concerned with the criminal actions of the foreign spouse. Unlike the I-129F fiancé visa application which asks about the petitioner's criminal record, there are no similar inquiries on the I-130 spousal visa application.
Specific Visas Pros and Cons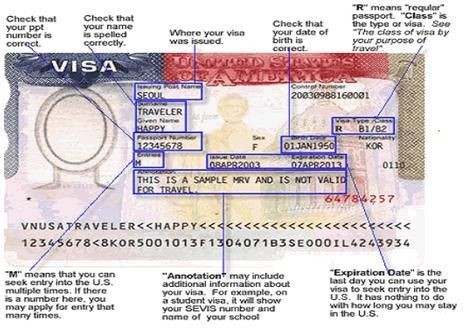 Now, that we've learned some of the terms and noted the questions you should be asking yourself in deciding between a K-1 fiancé or CR-1 spousal visa, let's compile some of the pros and cons of each.
Spousal Visa Pros and Cons
+ Spouse immediately becomes lawful permanent resident (green card) after entry.
+ Avoid issues with IMBRA (criminal history, marriage brokerages, etc.)
+ Costs about $1,000 less than the fiancé visa (in the long run) as the green card is included
+ Can work immediately upon entry
+ Less stringent international travel restrictions
+ Financial co-sponsor is always allowed
– Generally takes more time than a fiancé visa
– Minimum income requirements are higher than fiancé visa
Fiancé Visa Pros and Cons
+ Generally quicker than a spousal visa
+ Have 90 days to see if you want to go through with it
+ Two rounds of document submission as opposed to three for the spousal visa
+ Minimum income requirement is slightly less than spousal visa
– Petitioners with criminal records face IMBRA issues
– Costs nearly $1,000 more than a spousal visa when Adjustment of Status (green card) is factored in
– Makes for difficulty in wedding planning
– Some countries do not allow financial co-sponsors
– Can't work until Adjustment of Status is completed (usually at least 6 months after the marriage)
Visa Legalities
Now, let's take a look at some of the legalities involved in the visa process, specifically IMBRA, fraudulent marriages and lying to the USCIS. Before we get into this, please note that we are not attorneys and this content is provided as informational only.
IMBRA – International Marriage Broker Regulation Act
IMBRA was enacted in 2005 in order to protect K-1 fiancé beneficiaries from abuse and cases of human trafficking (international sex trade). Petitioners seeking K-1 fiancé visas are required to disclose any and all criminal convictions on their application form.
If said petitioner has been convicted of certain crimes (full list here), they are immediately disqualified from petitioning. Waivers are available through the USCIS but are rarely granted.
The second purpose of IMBRA was to reduce the trafficking of "mail-order brides." As such, if a petitioner met their fiancé through a for-profit, paid agency whose purpose is to introduce citizens of the US to foreign nationals for the purpose of marriage, they are similarly disqualified.
Finally, IMBRA also limits the number of K-1 visa petitions for each US citizen, limiting it to just two. Again, this measure is intended to limit the issue of "serial petitioners" involved in the human trafficking trade.
Note that all of these IMBRA restrictions apply only to those seeking K-1 non-immigrant fiancé visas. Those applying for CR-1 spousal visas are not subject to the same strictures.
Lying to the USCIS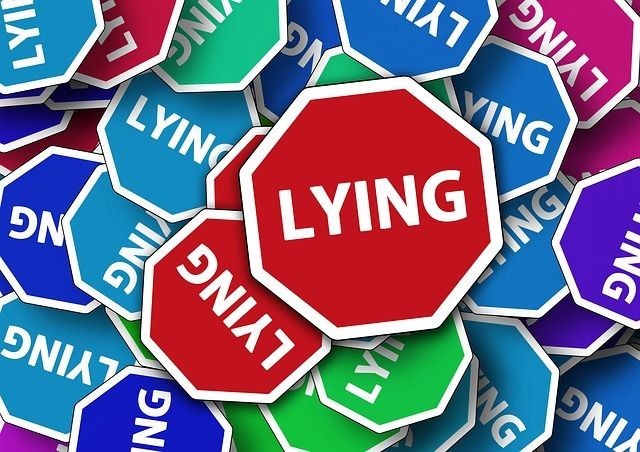 Giving false information – knowingly or not – to the US Immigration service is an extremely bad idea. Misrepresenting information on any visa application is grounds for immediate (and permanent) dismissal.
Moreover, credibility plays a huge role in the visa process, and if the USCIS or other federal officials have been lied to once – whether purposely or not – that loss of credibility could have continued repercussions in your dealings with these agencies.
Don't purposely leave out any information you believe is detrimental to your visa application. Instead, consult with an immigration attorney. Allowing them to analyze the situation and produce legal recourse in the way of exceptions or waivers is a much better idea than lying about it.
Marriage Scams
We assume that everyone reading this article is honestly looking for a long-lasting marriage to their foreign fiancé or spouse. Nonetheless, one has to keep in mind the inestimable value of American citizenship and that there are individuals out there willing to secure it through less than honorable means.
The most common of these unscrupulous endeavors is engaging in a fraudulent marriage for the purposes of a green card. Typically, the US citizen enters into the scheme for either monetary gain, as part of an ongoing criminal enterprise or just simply wanting to help someone out (usually a friend).
Regardless of the intention, engaging in a phony marriage for the purposes of a green card is always illegal.
American immigration is always on the lookout for marriage scams, and they are quite adept at rooting it out. Engaging in marriage for the purpose of profit and/or American citizenship is a federal crime and punishable by up to five years in prison, a $250,000 fine or both.
Put simply, fraudulently marrying for a green card is unethical and illegal. The chance of getting caught are always there, and the penalties are very steep.
Visa Processes/Steps
Now that we've got terms, questions, legalities and pro's and con's covered, let's take a quick look at the steps involved in each respective visa process. Please note that this is not a fully comprehensive breakdown, but it should give you some feeling for how the system works.
K-1 Fiancé Visa Steps
Determine Eligibility
The applicant (petitioner) must be a US citizen. Both parties must be eligible to marry, which means that any prior marriages have been disposed through annulment, divorce or death. USCIS also requires that the petitioner and beneficiary have met in person within the last two years. Both parties must also be willing to get married in the United States within the prescribed 90-day period.
Finally, the applicant petitioner will need to prove that he meets the minimum income requirements in order to qualify for K-1 visa approval (100 percent of the US poverty guidelines).
Assembling needed documents
This is probably the most time-intensive step, and it's also one of the most crucial. This is where attention to detail is paramount – If you are missing documents in your application, you could be subjected to Request for Evidence notices which will significantly slow the visa
Proof of US Citizenship: Birth certificate, naturalization certificate or copy of entire US passport.
Completed and signed I-129F Petition for Alien Fiancé This is the USCIS application for the K-1 visa. The 13-page document can be seen in all its glory HERE.
Proof of Eligibility to Marry: Any and all copies of divorce or annulment paperwork or death certificates from both parties proving that they are eligible to marry.
Intent to Marry: Declared statements from both parties agreeing to marry within 90 days of entry to the United States.
Payment: Money order or personal check that covers the initial filing fee. Personal check is recommended for tracking purposes.
Met in Person: Signed document on how the couple met in person within the last two years. Include copies of all travel documents (airline/train/bus tickets, hotel information, passport stamps, etc.), photos of the couple together (dates and times written on back), cell phone bills, printed email correspondence and any other documentary proof to show that the relationship is legitimate (bona fide) and ongoing.
TWO (2) G-325A Biographic Information sheets: One filled out by the petitioner, the other filled out by the beneficiary.
Other Paperwork: If applicable, the parties must also submit documentary evidence of legal name changes and and/or documents regarding criminal records (charges noted and eventual dispositions).
Once you have assembled the needed documents, write up, date and sign a simple cover letter with a concise table of contents. Make a few copies of the completed package – one for your own records and another to send to your fiancé. Address it to the USCIS Dallas Lockbox address and mail the complete package with all relevant tracking and proof of delivery options. Finally, sit back and wait for your first notification from the USCIS (referred to as a Notice of Action).
Approval/Denial
Once USCIS receives your packet, you will receive notification of receipt. USCIS will then review the application and either deny or approve it (or ask for more evidentiary documents).
If approved, the USCIS forwards the package to the National Visa Center in Portsmouth, New Hampshire. The NVC eventually assigns you a case number and forwards the petition to the US embassy in your fiancé's home country. By this point, you should have sent your fiancé a full copy of the application package you previously sent to the
TIP: Prepare for I-134 Affidavit of Support: While waiting for approval, start assembling all the documents needed to prove your financials. These include written documents from your employer showing job position, start date and salary, bank statements showing date opened, the present balance and all deposits and/or copies of income tax records if self-employed.
Fiancés Interview and Medical Examination:
At this point, you've already completed the I-134 Affidavit of Support and things are pretty much out of your hands. The interview and medical examination involves coordination between your fiancé and the US embassy in his or her home nation. Your fiancé will first be notified to attend a medical examination with a USCIS-approved physician.
Following that, they will be scheduled to attend an interview at the US embassy. Your foreign fiancé will be required to bring a number of documents to the interview including an active passport, completed online immigrant form, proof of marriage eligibility, documents from the medical examination, proof of ongoing relationship, the I-134 Affidavit of Support and any or all other documents requested by the embassy
Now, if all goes well on your fiancé's end, the embassy will approve and issue the K-1 fiancé visa. From that point, your fiancé has six months from the date of the medical examination to enter the United States.
Marriage within 90 Days
Flush with victory, the fiancé enters the United States within the aforementioned 6 month period. Following entry, the couple now has 90 days in which to get married. Typically, the foreign fiancé secures a social security number and the couple then applies for the marriage certificate.
Once marital bliss is entered into, the foreign spouse returns to the Social Security office to formally record the change of name. Following marriage, the foreign spouse can then apply for a conditional green card which confers lawful permanent
CR-1 Spousal Visa Steps
Determine Eligibility: Applicants must be 18 years of age and be either a citizen of the United States or a lawful permanent resident. The applicant must be legally married to their spouse and it must be properly documented. Finally, the applicant must meet income requirements based on 125% of the US poverty
Assembling I-130 Package: As with the K-1 fiancé visa, this step takes the most time and is likely the most important as missing documentation results in Requests for Evidence and significantly slows the application
Payment: Money order or personal check. A check is recommended to facilitate tracking.
Proof of US Citizenship: Full copy of US birth certificate (front and back) or copies of entire US passport.
Completed and signed I-130 Petition for Alien Relative: This is the main USCIS CR-1 spousal visa application. The full document can be viewed HERE.
Proof of Legal Marriage: A copy of your marriage certificate. Those in foreign languages must be translated to English.
Disposition of Prior Marriages: Copies of any relevant annulment or divorce paperwork or death certificates from both parties proving that all prior marriages were legally terminated.
TWO (2) G-325A Biographic Information sheets: These forms must be filled out by both the US citizen and the foreign spouse.
Evidence of Bona Fide Marriage: The USCIS wants more than a simple marriage certificate – they want documented proof of long-term investment in the relationship. As such, applicants are required to provide evidence based on any of the following: Documents showing joint ownership of a property, birth certificates of children born to the couple, documents showing co-mingling of common financials, a lease showing shared tenancy of a residence or sworn affidavits provided by third parties (friends, family) detailing that the marriage is legitimate.
Once all the documents noted above have been collected, create a cover letter with a table of contents and sign it. Make copies of all the documentation, check to see what USCIS Lockbox facility is applicable to your locale, and mail it out with delivery verification. (If you are not physically with your foreign spouse, make sure they receive a full copy of the submitted package as well.) A few weeks after mailing in the documents, you will receive your first notification from USCIS saying that the application is under review. From there, you simply await their decision.
TIP: Prepare for I-864 Affidavit of Support: While waiting on a decision from the USCIS, assume that you will be approved and start putting together the documents you will need to prove income requirements for the affidavit of support. The I-864 utilizes current income based on the past three tax years. If you have gotten a new job (or are expected to), you can include a letter (or pay stubs) from the employer noting date of hire, job position and salary. You can also include documental evidence showing income from stocks, mutual funds, alimony, child support or income from any other source that might not be noted on your tax forms. As with K-1 fiancé visas, you are allowed to utilize a co-sponsor in meeting these income requirements.
Approval/Denial: The second notification you receive from USCIS informs you of approval or denial of the visa application. Approval notices also inform you that your application has been forwarded to the National Visa Center. Following receipt, the NVC then forwards the package to the consulate or embassy in the foreign spouse's home nation. A few weeks later, he or she receives a packet of forms that must be filled out before the embassy interview can be conducted. One of those forms is the I-864 affidavit of support we just mentioned that requests the three years of the applicant's tax forms in order to prove income equal to or higher than 125% of the present US poverty guidelines.
Foreign Spouses Interview and Medical Examination: Once the forms are filled out and returned to the NVC or consulate, the foreign spouse will be notified of appointments for a medical exam and an interview at the US embassy. The medical exam is conducted only by approved physicians. Once completed, the process moves on to the embassy interview. The foreign spouse must bring their passport, birth and marriage certificate, completed affidavit of support, proof of bona fide marriage documents, medical examination results and any other paperwork that is
If the interview goes well and your foreign spouse is approved for the visa, they will generally receive it within a week. They then have six months from the date of the medical examination to enter the United States where, upon entry, they immediately become a lawful permanent resident.
COSTS
Fiancé Visa
$535 Filing fee for the I-129F Application
$265 Embassy Fee (paid to US embassy for fiancé interview)
$25-$500 Medical Exam (varies by country)
$1,225 Adjustment of Status (Green Card) and biometrics fee
Variable expenses (travel, documents, etc.)
Assistance (RapidVisa assists with the entire process starting at $375)
CR-1 Spousal Visa
$535 Filing fee for the I-130 application
$445 National Visa Center filing fee
$25-$500 Medical Exam fee (varies by country)
$220 USCIS immigrant fee (payable online)
Variable expenses (travel, documents, etc.)
Assistance (RapidVisa assists with the entire process starting at $450)
Do It Yourself or Seek Assistance?
Despite all the myriad steps and intimidating acronyms and terminology, fiancé and spousal visas are fairly straightforward. Tens of thousands of citizens have gained entry for their foreign spouses by compiling the documents and submitting the applications themselves. And given the plethora of free online resources that are available (see our Resources section), the Do It Yourself approach, with enough time to research the ins and outs, is tenable.
Much like changing your own oil, you could do it. But many prefer to spend a meager fee to have a company help them that does these all day long, to avoid the steep learning curve and have peace of mind. We recommend RapidVisa, as they are the industry leader in either of these visa types, and many of our readers have great things to say about them.
Some will be intimidated by the process or those who simply want to be sure that the application is done right the first time. In this case, there are a number of paid services that can assist you as well. We will review both types of these resources in just a bit.
Finally, there is the issue of professional legal assistance. If your personal situation has circumstances involving past criminal convictions or prior issues with US immigration you likely going to need a proper consultation with an attorney specializing in US immigration law. However, if you don't have any legal issues, there is almost every reason not to hire a lawyer.
Visa Resources
For detailed information from the official sources, we've included links to both the US State Department and the USCIS. Although the information is rather dry (understatement, that), they both offer a wealth of information relative to K-1 fiancé and CR-1 spousal visas. Put simply – the information there is directly from the horse's mouth.
Click on the links below for more information.
Visajourney is the preeminent site for those seeking information on the American visa process. They provide numerous guides covering all aspects of the immigration process and have an extremely active forum. Members also usually note their individual visa timelines, recording how long it took between individual steps and any difficulties that arose along the way. The site is absolutely free and is an excellent resource. Highly recommended!
RapidVisa
RapidVisa is a paid visa processing company that has been in operation for 10+ years and has successfully processed over 27,000 fiancé and spousal visas. The company boasts a visa approval rating of 99.7 percent and operates multiple support centers for near-constant customer support. If you are overly mystified by the visa process or just want to make sure it is done right the first time, give serious thought to RapidVisa.
Conclusion
We sincerely hope that you've found this guide helpful. As we stated, the process for both fiancé and spousal visas is fairly simple. Yes, there is a bit of a learning curve and you doubtlessly be required to spend a lot of time and energy collecting the needed paperwork and making sure everything is done correctly – but when all's said and done, you are putting all of that work into a venture that will hopefully – with a little time and effort – last a lifetime.
And if you are still not sure whether you are ready to get married you should read our article on The Amazing Benefits of Marriage For Men! The benefits of a good marriage are pretty shocking.