Prague is the capital of the Czech Republic, and is also known as the City of 100 Spires. This is one of the oldest cities in Europe, having survived World War II with almost no damage.
The beautiful scenery means that not only do you get to visit a historic city, but one of the most romantic cities on the planet. We'd suggest that you think about visiting Prague during the cold winter months.
Why? Because it gives the city an extra touch of romance, something your date will probably appreciate.
Prague has a population of just over 1.2 million people, and is also responsible for some of the best beers you've ever tasted.
Did we mention how beautiful Czech women are? Don't worry, we will.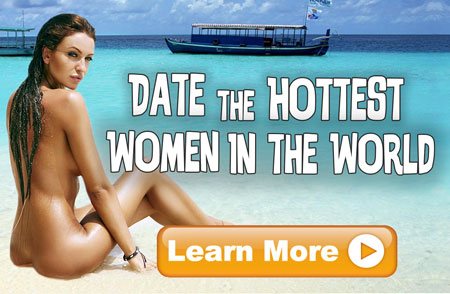 Dating Czech Women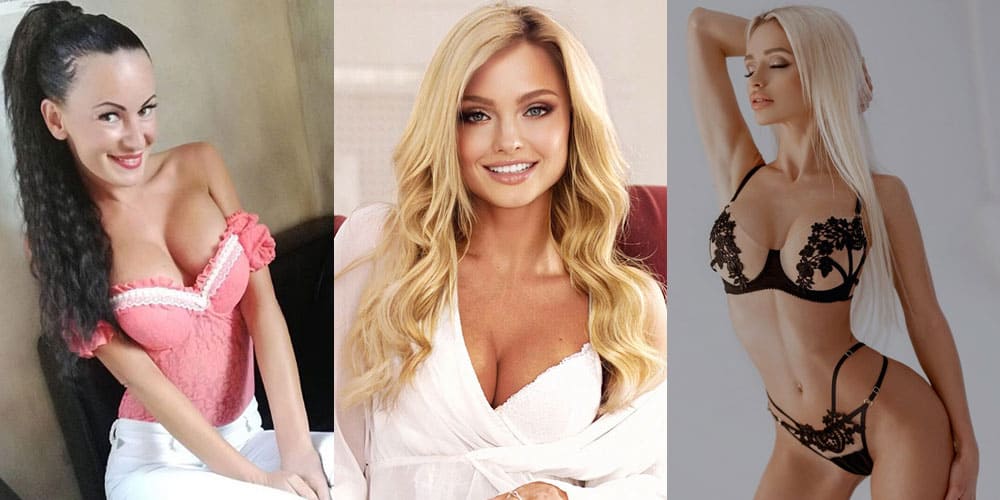 Prague reminds us a lot of Amsterdam in that every time you turn around you end up looking at yet another beautiful, leggy blonde or brunette. This is something you'll experience every single time you leave your hotel.
The women here don't even try to look hot – it just comes to them naturally.
How can one city be filled with so many world class beauties? The theory is that after World War II there were far more women than men alive in Prague, and the women were far more selective in the men they had kids with.
This basically means that any genetic "flaws" were consigned to history, creating a population of near-perfect women.
The first thing you need to know about women in Prague is that they're going to play hard to get.
This isn't because they're trying to play mind games with you; it's just something almost all Czech women do. For them it's part of the dating ritual, and the fact they know they're good looking.
So this means you're going to have to work that little bit harder to get a Czech girlfriend or wife, but this is the only "game" Czech women will play with you – once they're dating you there's no BS, and you can rely on her to be completely loyal and honest.
Czech women are also far more interested in finding a guy, settling down and getting married, then they are about fooling around with lots of guys. If you're a PUA then you're visiting the wrong city.
The main reason Czech women prefer Western men is because they know they'll be treated better by you. This is because Czech men have a reputation for being "mama's boys", being lazy and generally not very good boyfriend material.
Obviously the fact that you live in a financially and politically stable country will also be attractive for her, especially after 40 years of Communism in the Czech Republic.
On a first date she'll expect you to kiss her on the cheek, and ideally bring along a small bunch of flowers.
Avoid shaking her hand when you first meet – it's considered very rude by Czech girls. Any woman you date in Prague will expect you to open doors for her, pull her chair out for her in a restaurant, and generally behave like a gentleman.
It's also worth mentioning that women from the Czech Republic aren't into going out and getting drunk; they prefer to sip their drinks and make conversation instead. It's considered very unladylike for any Czech girl to get blind, stinking drunk.
Places To Meet Women in Prague
Fortunately for you this is a city which attracts millions of tourists from all over the world each year, so this means there's lots of entertainment on offer.
We mentioned earlier that the streets of Prague are overflowing with hot girls, but that's probably not the best environment for you to meet your future Czech wife, is it?
Instead we've put together a short list of places for you to check out when it comes to hooking up with women in Prague.
Lucerna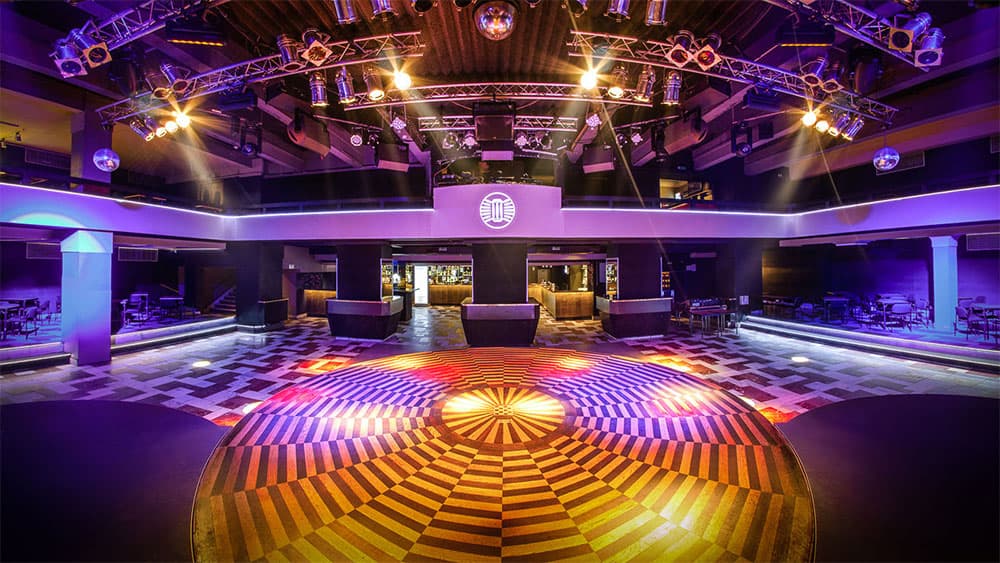 This is the most popular, if not the best, bar in Prague for meeting both local women and tourists alike. You'll find anything from classic 80s and 90s music (don't you feel old now?) to Hip Hop and Blues playing here. If you're into a party atmosphere you'll need to check out Lucerna.
V Lese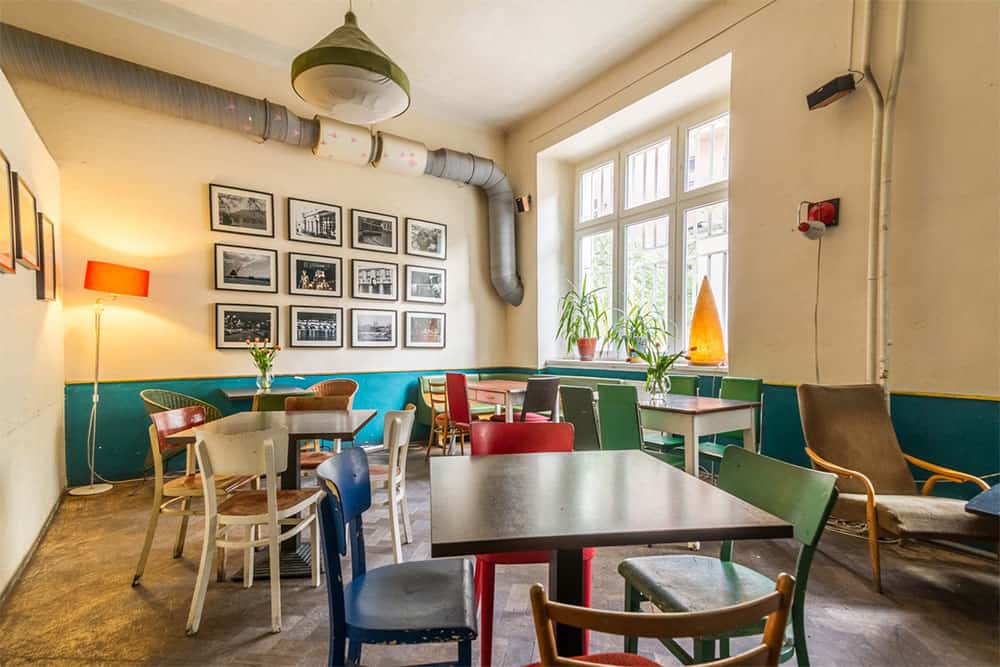 This is a bar that's more chilled out and laid back than most other places in the city. There's something new happening here almost every night of the week, and some of the cooler Czech girls hang out here. It's a little bit Hipster-ish, but not so much that you can't face going in there for fear of walking into a beard festival.
Cloud 9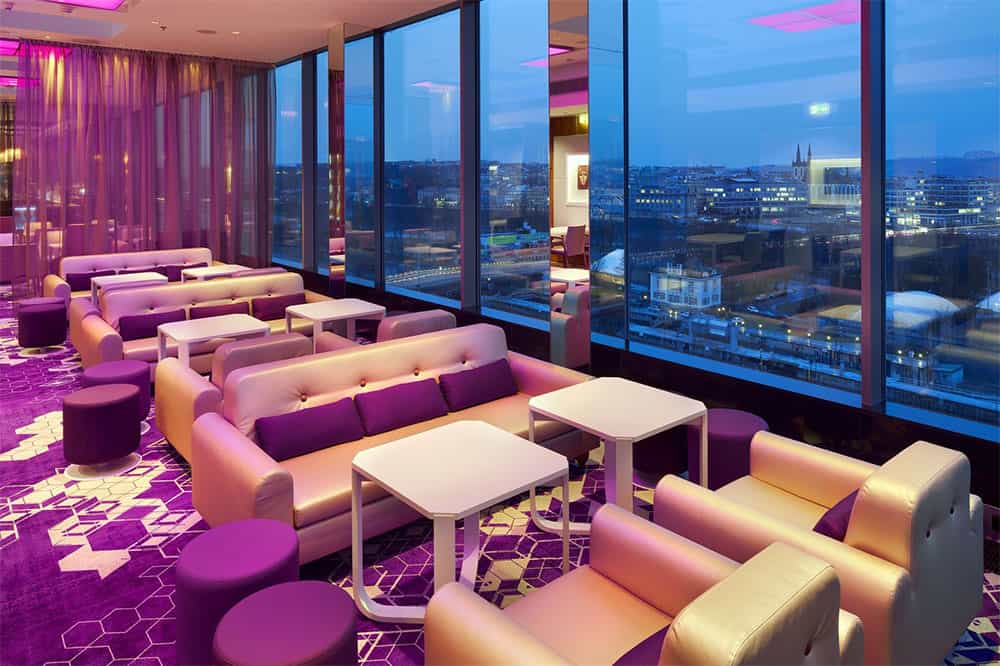 If an upmarket cocktail bar is where you enjoy hanging out then Cloud 9 is perfect for you. The fact that it's a more sophisticated venue means that you'll get to meet slightly more sophisticated Czech girls here too. This bar is on the roof of the Hilton, so make sure you dress up for the night.
La Fabrique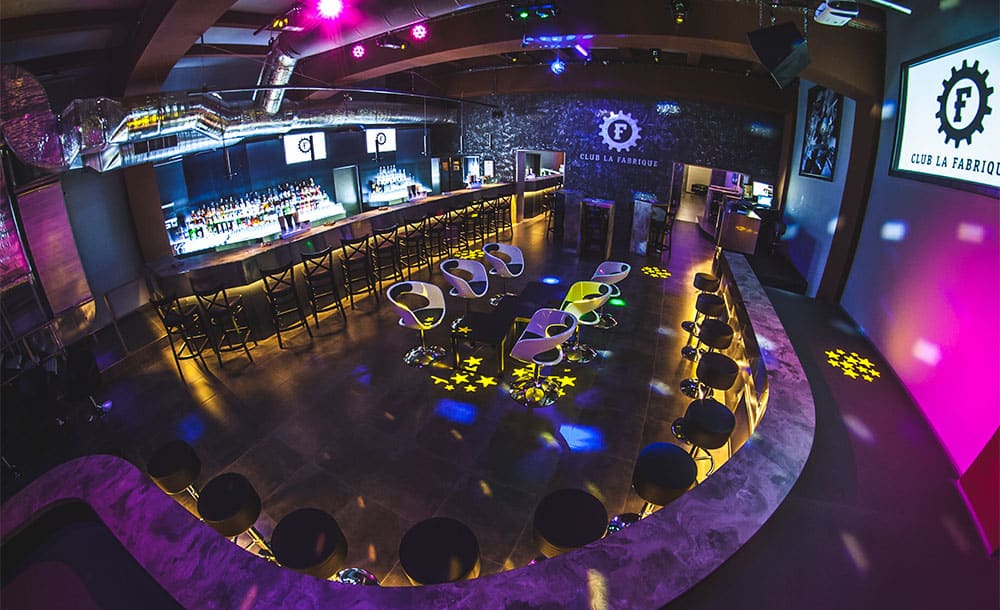 You won't have to look very far to find this bar because pretty much everyone who visits Prague will spend at least one night here. This club stays open till 3am, and serves everything from chicken wings to cocktails.
Best Places To Take Your Date In Prague
If you've played your cards right you've met several Czech girls by now, and you're ready to go on your first date. There are lots of options available to you for a date, including some pretty unique ones.
Just remember that Czech girls expect to be treated properly from the start of the date, right through to the end of your evening with her. If you can make that part of your mindset, then you shouldn't have any problems.
Restaurants
There are over 4,300 restaurants in Prague for you to choose from, so we've put together a short list of the very best of them to save you hours of research. Making a reservation in any of these wonderful establishments will definitely make the right impression on your date.
Field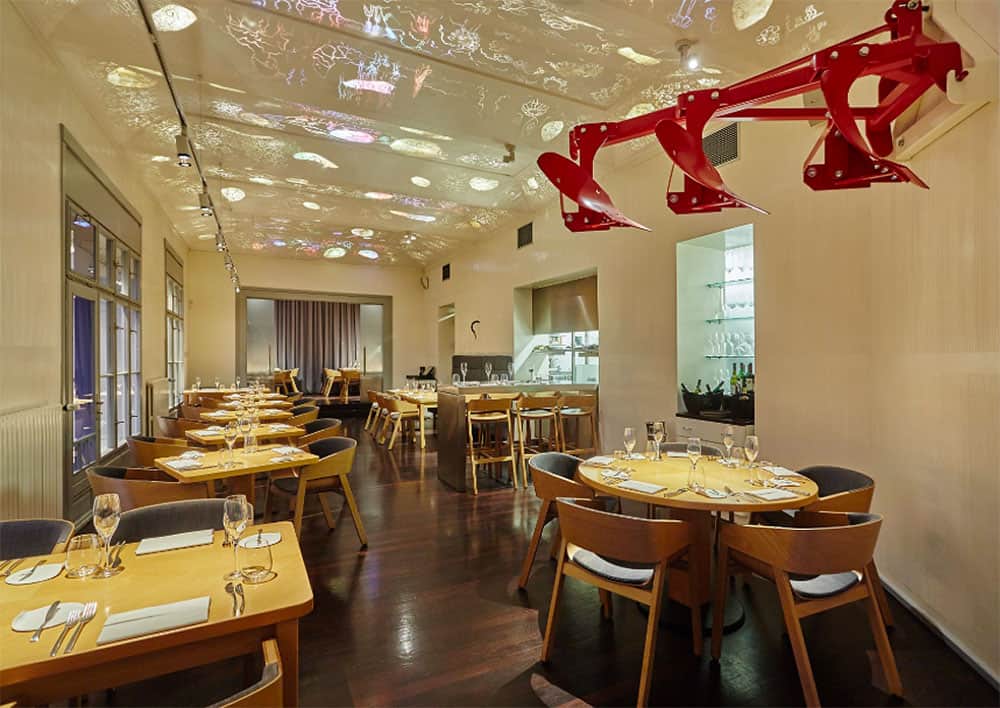 If you like "challenging" food then you'll love every single moment you spent at Field Restaurant. What we mean by challenging is the Hester Blumenthal approach to cooking, so you might have a rabbit main course, only to find they serve the brain with it.
A quirky restaurant with amazing food, fantastic service, and will provide both of you with a night to remember. This type of food won't suit every palette, but you won't know until you try it.
George Prime Steak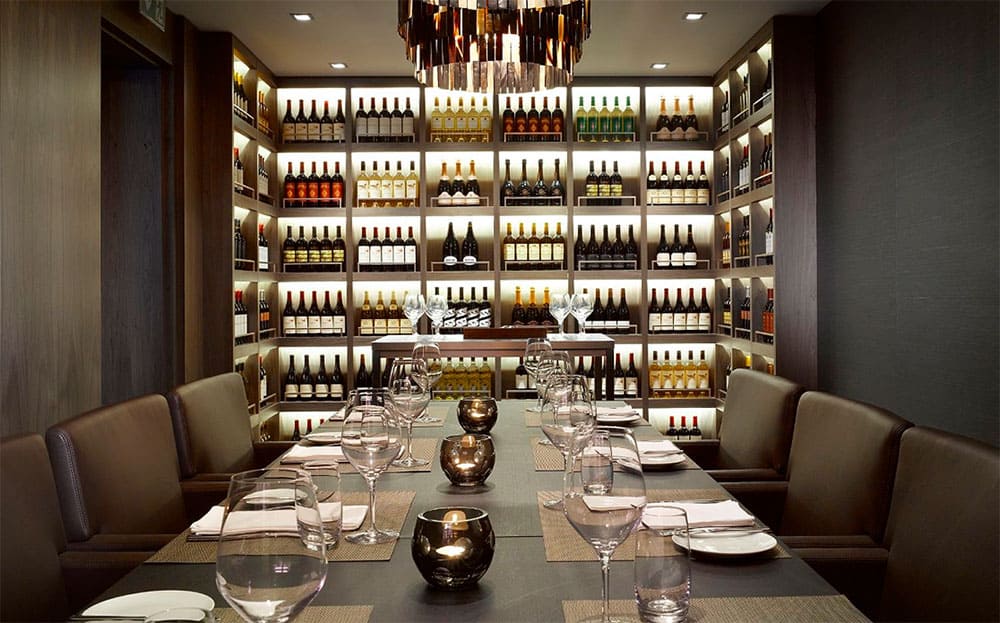 When all else fails going to a world-class steak restaurant is a good choice for everyone involved.
This is an American-themed steakhouse, so if you're looking to experience authentic Czech food you're not going to find it here. What you will find are delicious steaks, sides and deserts.
For those of you with more spending power you could always book 'The Captain's Table', an exclusive private dining area, where you have access to the restaurants executive chef.
Ristorante Pagana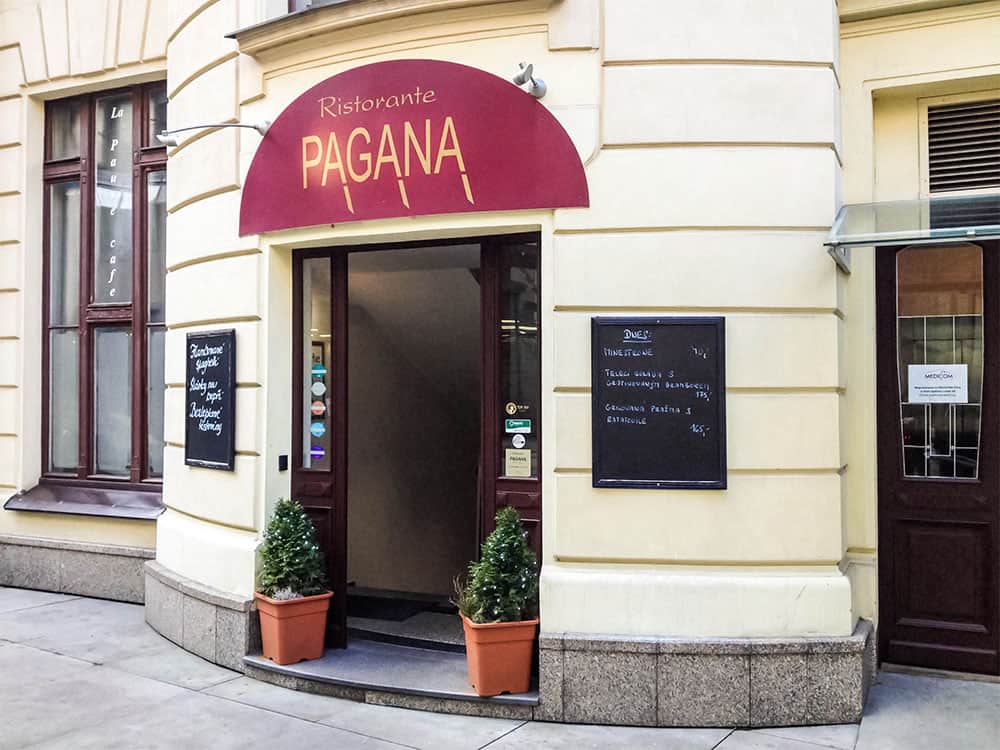 This is a small, friendly, family-run Italian restaurant which we would recommend you make a reservation in advance for. The food is exceptional, especially the flamed spaghetti, and their selection of wines is one of the best you'll find in the city.
The service is as good as you could ever wish for, even to the point of helping you choose what meal you would most enjoy from their menu. This restaurant still allows smoking, so if you're a non-smoker it might not be an option for you.
River Cruises
Like most European cities with a river in their heart, you'll find that there are plenty of river cruises up and down the River Vltava every day. You can even book a nighttime dinner cruise, which lasts for at least 3 hours, and includes a delicious buffer dinner.
Your Czech date might already be familiar with these cruises, but it's a great way of spending some time together, among some of the most beautiful scenery any couple could ask for.

Hot Air Balloon Trip
Anyone with a fear of heights is probably already saying, "No. No. No.", but for the more adventurous of you a hot air balloon trip is a truly romantic gesture, and it's even more romantic if you bring along a bottle of wine to enjoy while you soar above the city.
This mini adventure is not for the faint-hearted, but will leave you with memories to last a lifetime.
Places To Stay In Prague
No matter what your budget for accommodation is, you'll find someplace to stay in Prague that won't put a dent in your wallet. Generally speaking, you can expect a 3-star hotel to cost from $50 per night, and 5-star hotels to start at around $200 per night.
Here are a few hotels for you to check out:
Ventana Hotel Prague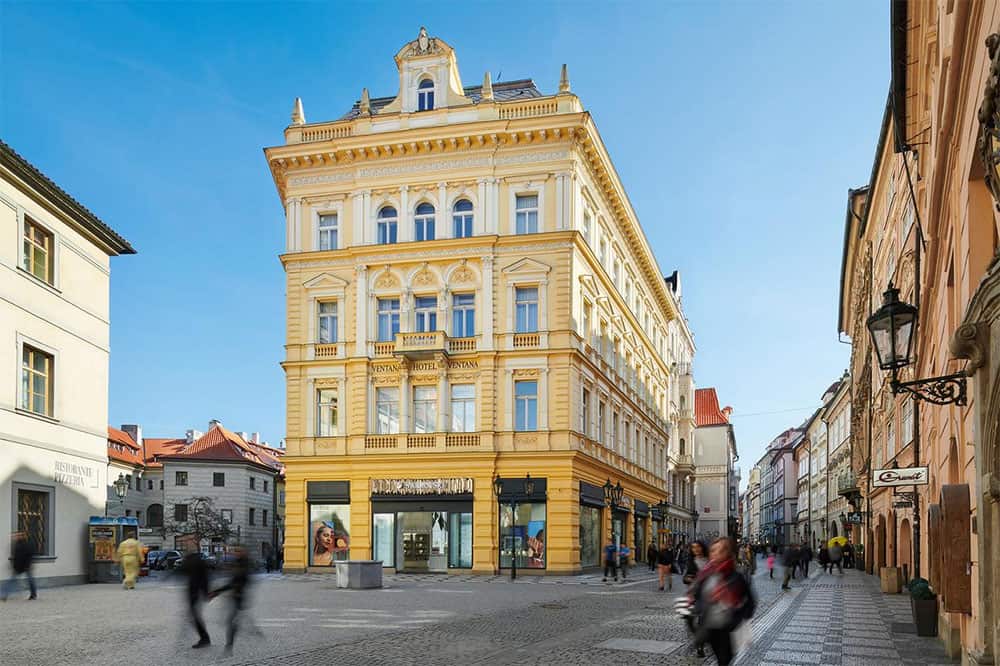 When you find out that rooms here cost roughly $800 per night, you'll start to understand why the Ventana has a 5-star rating. The hotel is located very close to Old Town Square, so you're just minutes walk from the heart of the city.
The rooms are very well appointed, more than comfortable, and everything else at the Ventana is very typical of a boutique hotel. The views from many of the rooms are also stunning.
Unitas Hotel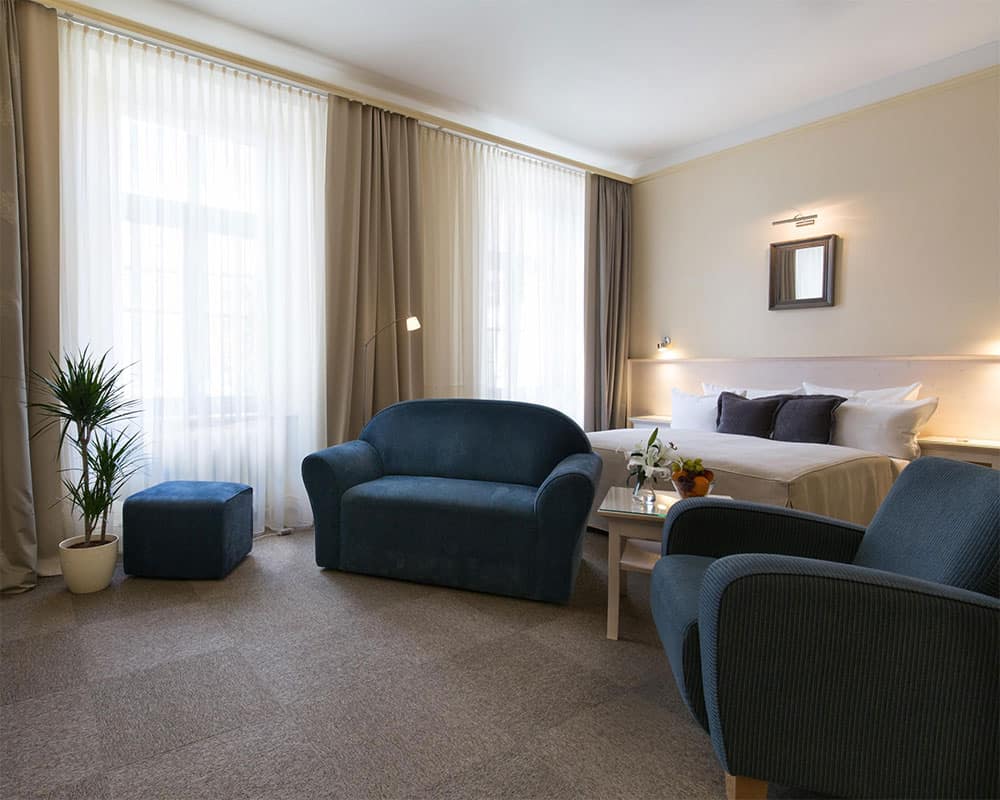 This is another centrally located hotel, but with a much lower price tag than the Ventana. This hotel is a real oasis of calm, despite the fact it's located in the heart of Prague, and any rooms facing in towards the internal courtyard are especially peaceful.
The staff are very friendly, the rooms are spacious, and there's a breakfast buffet you won't forget in a hurry. Coming in at around $200 per night, this 4-star hotel is worth every single cent.
Aparthotel 5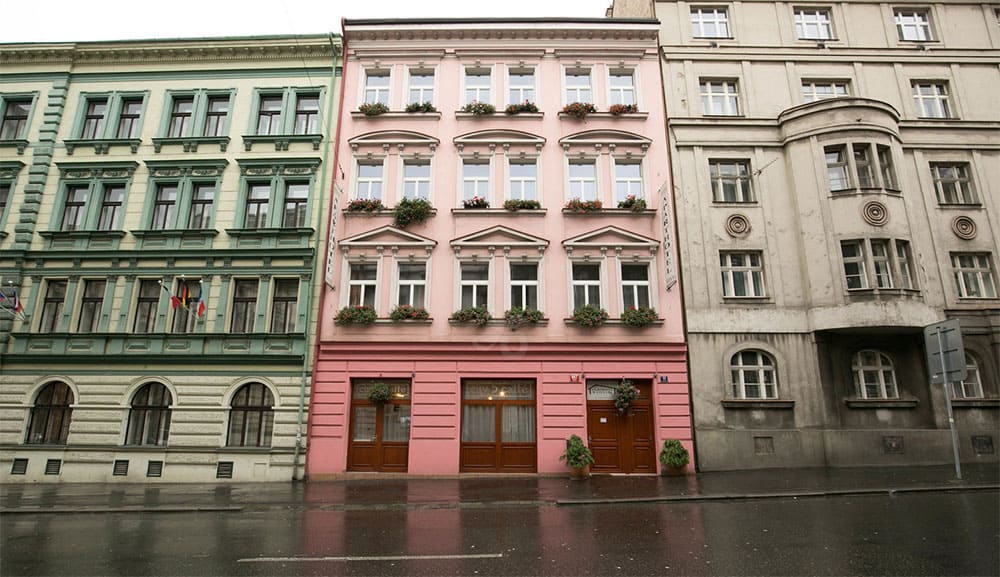 Some people are put off by 3-star hotels because they expect poor service, and small rooms, but nothing could be further from the truth when it comes to this hotel.
What makes this hotel different to any other 3-star accommodation in the city is the customer service offered to every single guest – you'll feel like you're the only person staying in the hotel. There's a very good reason why this hotel has won so many TripAdvisor awards. Rooms cost from $80 per night.
Money
The Czech currency is the Crown, although certain places will allow you to pay in either Euro or British pounds. With that being said you're better off having Czech Crowns in your pocket when you're going clubbing, or simply use your credit card instead.
Avoid exchanging your dollars, Euros or pounds for Crowns in any currency exchange office in the city centre – they charge way more because you're in a "tourist" zone. You'll find that the cost of eating and entertainment in Prague is quite low by European standards, so your budget will go a lot further than you might expect – the average monthly wage in the Czech Republic is about €700, compared to €900 in Portugal, or well over €1,400 in Ireland, for example.
The usual advice works here: don't carry around large amounts of cash with you. You should only ever bring out as much cash as you need.
Communicating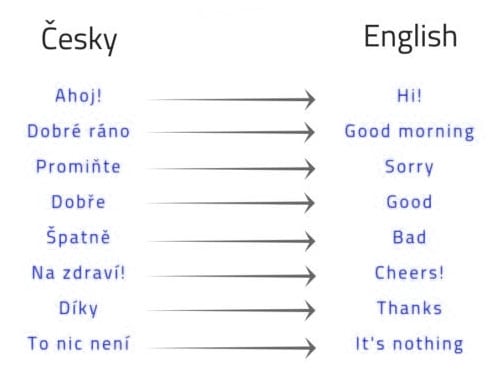 Women in Prague will speak Czech on a day-to-day basis, although most of the younger generation will speak at least some English. If you want to be able to break the ice with women in Prague you should learn at least a few words of Czech.
It's not a difficult language to learn, although it does take a little bit of practice to pronounce words properly. You don't need to be fluent, but knowing a few Czech phrases will put you ahead of the other male competition. Most Czech women are also more than happy to help you learn their language.
General Safety Tips
As with most places in Europe, Prague is basically a very safe city to spend time in. There are, however, a number of scams you need to watch out for. The first of these is strip clubs – a place you don't want to be.
Typically what happens is they tell you that there's an entry fee, which includes the first drink. It's only when you order your first drink that you realize that the price is 10 times what they've advertised. It's at that point bouncers will appear to give you a choice to pay up, or else.
Also never hail a taxi on the street because they're notorious for overcharging tourists in any of the city centre areas. If there's no meter in the taxi don't use it.
How To Get There
When traveling to Prague you'll have a choice between taking a direct flight from the United States with Air France, Delta, Turkish Airlines, KLM, American Airlines and Air Canada, among others, although most of these flights make at least one stop.
Another option is to take a flight to London, UK or Dublin, Ireland, and then take a connecting flight from there with Ryanair or Easy Jet. Both of these are low-cost airlines, which might help save you a significant amount of money versus taking a direct flight.
British Airways also offers direct flights from London to Prague, and ranks as one of the best airlines to travel with.