Italian women have a reputation for being some of the most beautiful in the world, and it's a reputation they absolutely deserve.
This is the country of Sophia Loren. If you are too young to remember Sophia Loren let me educate you. As the photo below shows – she was the original Italian sex bomb icon.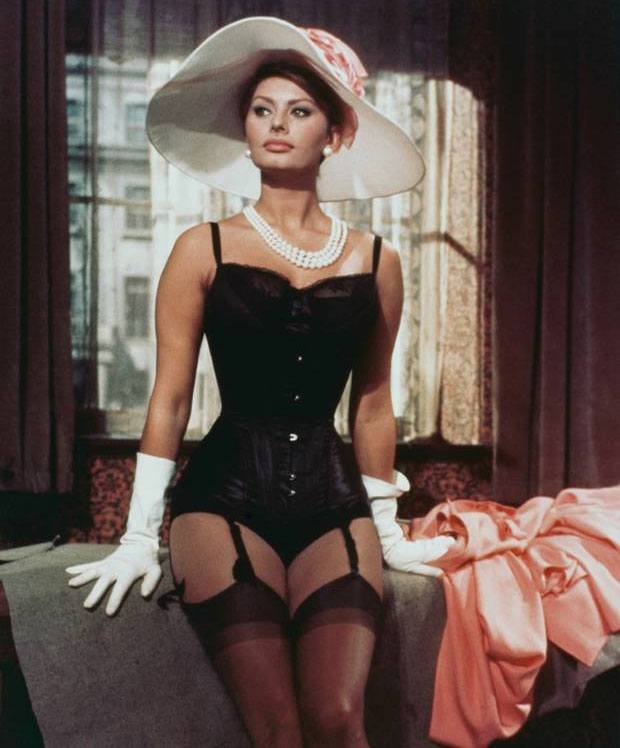 And of course, she is not alone as any review of super-hot Italian women will quickly make clear. How about Claudia Romani or Raffaella Fico for starters?
My current favorite Italian model is Federica Ridolfi: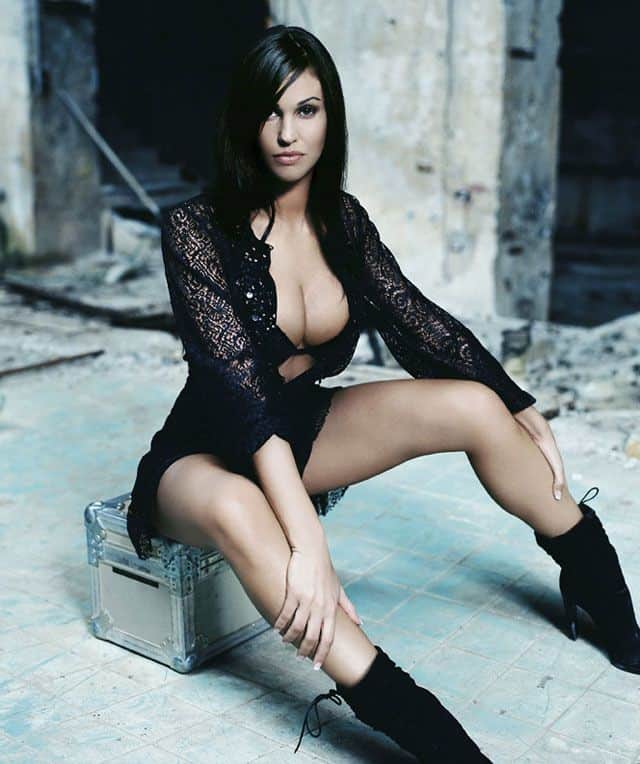 Mamma mia! Now, that is a woman!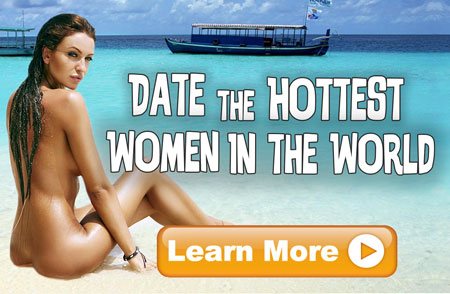 Yet some guys, in their search for a foreign wife, often overlook some of the main European countries as the perfect place to meet the woman of their dreams. And Italy is a perfect example of this.
This is a huge mistake, particularly for American, Canadian, and Australian men. Why? Because there are big Italian immigrant communities in all three of those countries and generally women grow up with the notion those are all great places to live.
Maybe not as cultured as Rome or Milan, but more exciting and fun. And, as any lead guitarist or NFL quarterback, will tell you, being fun and exciting always draws the ladies. You really are hotter in Rome!
You're still not convinced?
Yes, Italian girls also have a reputation for being somewhat headstrong, so you need to tread carefully in this particular dating minefield.
We've put together a list of eight simple tricks for you to follow to make dating Italian women a pleasure and not a headache.
Trick 1: Don't Be a Mammoni!
Not sure what "mammoni" are? It's bad news for Italian guys, but great news for you.
Italian men are mama's boys, and that's not some kind of urban legend – it's an absolute fact. And what's worse is that many of these men are in their late 30s or 40s, and still living with their parents.
In fact, up to 73.6% of Italian men aged 18 – 34 live with their parents on a full-time basis. This is in direct contrast to Italian women, who move out by age 22.
It's such a common practice in Italian culture for grown-ass men to continue living at home that they had to come up with the term "Mammoni" to describe it!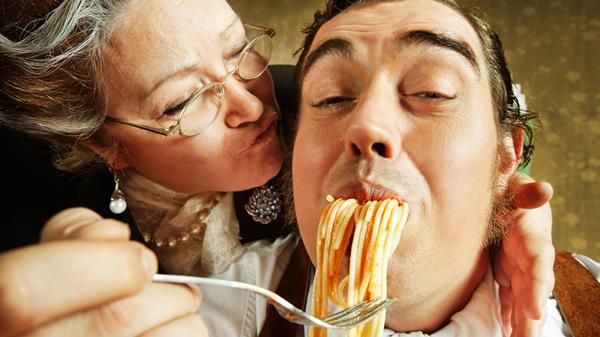 The thing is though, while you might find this odd, it's completely normal by Italian standards. Most Italian moms are completely fine with their rapidly-aging sons living with them until they get married.
It's normal for us. Why he gotta move out? There is no reason for him to move out. If he wants to, he is welcome to move out, but then I am going to worry about what he is going to eat, clean. I am going to worry.


Gina Pairulli – Italian Mother of a Mammoni
Some of these men use furthering their education as an excuse for their "failure to launch". But when you look at this more closely you'll see that many of them only sit one exam per year, taking an average of 10 years to graduate from a college or university!
Yes, an entire decade used up to earn a single qualification.
There are even nicknames for these men, including fannulloni (do nothings), mammonis (overgrown kids) and even bamboccioni (big babies).
But here's the snag – Italian guys, when asked, will always say they can't find a woman who compares to their mama. They set impossible standards which no regular Italian girl can ever meet. They basically expect a future girlfriend or wife to mother them from dawn to dusk each day…which is the last thing any Italian woman (or any woman) wants.
So, why is this good news for you?
Italian women don't want a mama's boy because that's all their exposed to. They want a confident, independent and employed guy who's actively engaged in living his life. If you happen to have a college education, that's just an added bonus.
So, what you take to be a pretty average life of getting an education, moving out of your parent's house, and having a job, puts you leagues ahead of most Italian guys in the dating stakes.
Just remember that confident does not equal macho idiot – there are plenty of Italian men behaving like that already, so separate yourself from that particular herd.
Only Slovakian men live with their parents in higher numbers
Many Italian men don't graduate from college until their mid to late 30s
Men can take up to 10 years to graduate from college
A 10% rise in Italian parents' income leads to a 10% rise in the number of adult children living at home. Source: https://cep.lse.ac.uk/pubs/download/CP189.pdf
Unemployment is the most commonly cited reasons for Italian men not living independently
Many of these men are financially dependent on their parents for basic living expenses
Italian birth rates are plummeting as a result of men living at home into their 40s
Trick 2: The Thrill of The Chase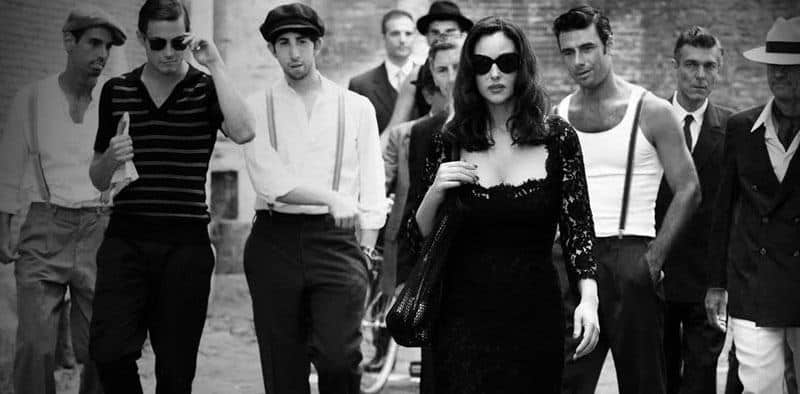 Italian girls need to get to know you properly before they will ever spend time with you.
So while other European women might be very eager to rush into a relationship, you'll find that Italian women play hard to get. Remember, these girls are used to being pursued by some of the least serious men in the world.
So, a serious American guy is going to come across as wanting to go too fast and a serious Australian guy is going to seem downright scary.
This isn't simply a case of them trying to be awkward, but instead that they want you to prove your character to them before they commit to you.
Women here take relationships very seriously and have very little time for players and time-wasters because that's what they have to deal with when dating the vast majority of Italian men.
So be prepared to put in the time if you really want to win her heart. Playing hard to get is just part of the dating culture here, so is something you need to accept and workaround. Basically, it could take you weeks to even get her number, and a little longer to arrange your first date.
A warning sign that you might be dating the wrong type of Italian girl is if she immediately wants to jump into bed with you or start a serious relationship after the first date. She's still a fiery, attractive Bambina, but she probably won't have those traditional values you're looking for.
The good news is that once a real Italian lady understands you are serious about dating her, that will lead to literally undying loyalty on her part. She will want to spoil you rotten exactly like her mother spoils her father. It is not such a bad fate.
Your Italian bride will stick with you for the rest of your life… so choose wisely!
Trick 3: Don't Dress Like A Schlub, Bub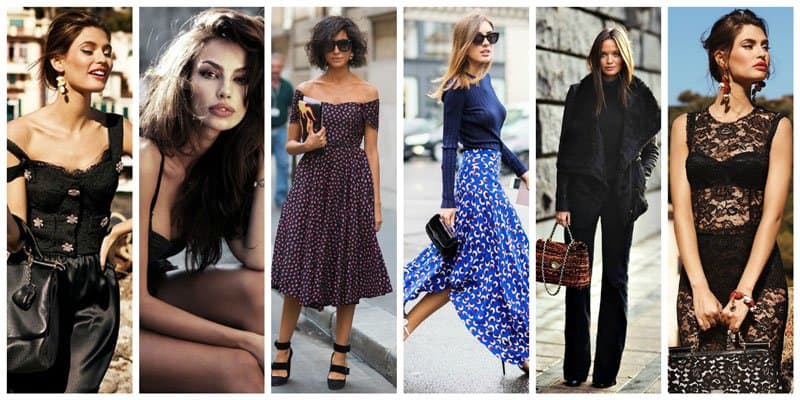 Italy regularly tops the list of the most fashionable countries. Don't let that be a problem.
Women here dress to impress. It's just a fact of life that they dress up no matter what they're doing. So they expect you to make an equal amount of effort when you show up for a date.
Italian men, for example, will wear a nice shirt almost no matter what they're doing, so you'll be expected to do the same if not a little more. This doesn't mean you need to wear a Versace suit on every date, but you should also never turn up wearing jeans and a T-shirt, even if the date seems very casual.
The flipside of this is that Italian men have a reputation for being extremely vain. In fact, many of them spend more time getting ready to go out on a date than their girlfriends. So it's a balancing act between looking and smelling like a man, but without the vanity, they've grown so tired of the local men they've dated.
Trick 4: Make The First Move
Gender roles here are still extremely traditional, so you're expected to be the man and she expects to be the woman. What might surprise you is that even though Italian women are very liberal on the surface, the guy is always expected to make the first move.
So don't hold your breath waiting for her to ask you out on a date – that's simply NEVER going to happen even if she is the most liberated Italian woman you have ever met.
Some Western women might find this traditional approach to dating quite odd, but Italian women see it as being completely normal and not something they want to change.
Trick 5: Be A White Knight
In a world where every other headline seems to mention toxic masculinity, you'll find that Italian women both want and expect you to be chivalrous. This ties in with the established and dichotomous gender roles we mentioned above – you're expected to behave like a man.
So you don't need to worry about being accused of mansplaining because you have an opinion on something, or you want to contribute to a conversation, especially because Italian women love talking. The very last thing they want in a boyfriend and future husband is some kind of emotional and psychological doormat.
This also means that you can (and definitely should) do things like holding open doors or pulling out her chair at the dinner table without being accused of misogyny. In fact, if you don't do these things she's probably going to look at you in a less than favorable light.
You'll actually get to think, talk, and behave like a man in a way that simply not possible with North American women, for example.
That doesn't mean you have carte blanche for acting like a macho ass-hat, but you won't be fed soy lattés on a daily basis either.
Trick 6: Take Things Slowly
Italians never rush to do anything. If you remember from earlier in this blog post we mentioned that they can spend up to 10 years in college, often not graduating until they're in their 30s.
This is also how they deal with dating and relationships. You already know that Italian women will take time to get to know you, and even then your relationship won't enter that serious phase until she either refers to you as "fidanzato", or you are invited to have dinner with her parents.
Fidanzato basically translates to "engaged", so by this stage your Italian girlfriend has a very strong intention to become your Italian bride.
Once you reach that stage of the relationship the pace might increase, but only to a level that would seem normal anywhere else in the world at that stage of a relationship.
Trick 7: Respect Your Mother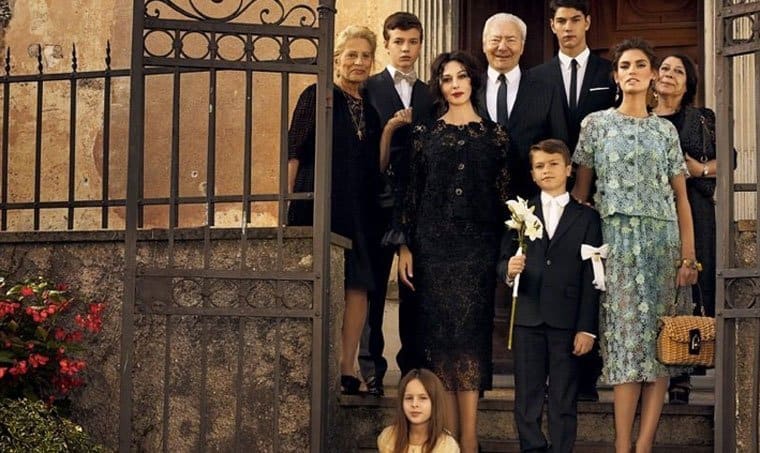 Family is absolutely everything to Italian women. It doesn't matter how long you've been in a relationship with an Italian girl she will still place family first in almost everything in life. To be fair the same is true of Italian men in that every woman they meet is measured against their own mother, so no woman is ever good enough for them.
Expect to be quizzed about your relationship with your family, and especially your mother. Now, the tricky part is that no Italian woman wants to share her boyfriend or husband with any other woman, including his mother.
But if you show that you disrespect your mother, your Italian girl could lose interest in you very quickly.
You need to establish is that you care for your mother, but she doesn't dominate your life in the same way that Italian mothers dominate the lives of their sons.
Oh, and if you ever make the mistake of disrespecting her family (especially her parents), just pack your bags and leave. It's unlikely she'll ever forgive you, even if her parents were at fault.
Trick 8: Never Mention Your Ex
This should go without saying, but bringing up your ex-girlfriend with a current girlfriend is always a terrible idea. It's as dangerous territory to be in as being asked how many sexual partners you had in the past.
No sane man will ever answer that question honestly unless he can count his previous sexual partners on less than three fingers.
Italian women are inquisitive by nature though, so she may ask to see a photograph of an ex-girlfriend. Do yourself a favor and erase any pictures of ex-girlfriends from your phone and social media accounts.
Why?
Because no matter how beautiful your Italian girlfriend is she will constantly compare herself to your ex-girlfriend, and you will then have an ongoing fight on your hands.
Do whatever it takes to deflect conversations about previous girlfriends or sexual partners if they're brought up by your Italian girlfriend. It's just not worth the arguments that you most definitely will have over it.
Best Italian Dating Sites
Italy has a good solid online dating scene that makes it easy to find an interesting girl. Now, if you are young you might just try Tinder. It is huge and has a lot of members in Italy. Badoo is another dating app that has a slew of Italian members.
But for an older foreign man, those might not be the best choices.
First, you might consider Meetic.it. It is a very strong site in Italy. It is owned by the same people who own Match.com, so it has all of the bells and whistles that the best dating sites have. The drawback is that the site is in Italian so you will have to speak the language to use it.
If you are looking for a free site you should really sign up for Plenty of Fish. It is the largest free dating site in the world and has literally millions of members.
Plan a Date in Rome
But whichever dating site you decide to use don't start trying to meet Italian girls until you already have your trip planned. If not, it is more than likely that the women are not going to take you seriously.
But if you meet girls online and tell them you want to meet them in three weeks at the Orange Garden or one of the other amazingly romantic spots in Rome. That will really shock Italian girls who are so used to mamma's boys who expect women to dote on them.
Take this approach and you will enjoy crossing the Rubicon.
Conclusion
These "tricks" would count as nothing more than common sense in most developed countries. But Italy's own peculiar set of traditions have created a situation that makes it a great place to start your global dating adventure.
Most men tend not to think of Italians as "foreign women", probably because they're busy looking for "mail order brides" in locations they consider to be exotic e.g. Thailand, and China.
But Italian women are far more exotic than you might ever have imagine and you might find that you truly fit into the culture better than you ever hoped for.
If you come have some Italian ancestors, even if doesn't go any further than a lot of great cooking and rooting for any athlete with a vowel at the end of his or her name, you might find that you really feel at home in Tuscany.
And there is no way your grandma is going to object to a good Catholic girl from Milan, so if you are worrying what your family thinks about international dating Italy might be perfect for you.