Website: CuteOnly.com
Features:
Countries Featured: Russia, Belarus, Ukraine and Kazakhstan.
Ages 18 and up.
Advertises that only cute girls will be on the site.
Costs:
Basic Membership: Free
1 month: $29.99
3 months: $50.97
6 months: $77.94
Pros:
Basic Membership is FREE
Easy to register and the site is easy to use.
You can contact your new friend directly. Unlike other sites, you are free to exchange contact information and start getting to know each other without having to continue to pay the site. Once you have made a new friend, you two are free to pursue your relationship off of the site.
There are no mediators, matchmakers or go-betweens.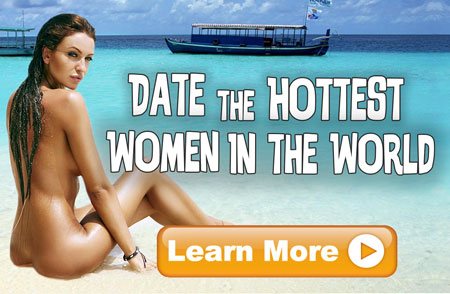 No ugly, unattractive or plain-looking women are allowed. Only cute, beautiful females are in the database so no matter what, your search will bring you many beautiful women to choose from and contact.
Whether you are looking for a spunky teen or a more mature lady, you will be able to find her on CuteOnly.com
You can search by: age, weight, height, eye color, hair color, religious beliefs and much more. With so many options to narrow your search, you are sure to find a woman who fits all of your criteria.
Cons:
In order to begin communication with women you must register and pay. The free membership only lets you browse.
They say that only 20 % of women who apply are considered cute enough to be on the site. If you are only interested in beauty then this is a pro but if you are looking for intelligence, education, etc. you will be out of luck.
Men reviewing the site online complain that the site is mostly women trying to scam men for money.
Review:
All in all, this site is OK. If you are looking to chat with a lady, then this may be the site for you. Since you can exchange personal contact information you will be able to communicate directly. However, you are probably not going to find a wife or even a girlfriend.
You should beware of women who ask for money or who seem eager to be flown to America. They may not have your best interest at heart.
If you are interested in flirting a little bit with a cute Russian girl then this site will fulfill that need. Do not log on expecting much more. You may find a friendly girl to correspond with but that is the best case scenario. If you start out with such low expectations, then you will probably have fun browsing girls, flirting and chatting with women.
It is probably in your best interest to get the 1 month membership, meet a girl and then exchange contact information rather than pay for an extended membership. A one month membership is $29.99 and the prices go up from there so, though it is not extremely expensive, it is not cheap either and may not be worth the money if you are looking for a real spouse, partner and friend.
CuteOnly Review
Hotness Factor

User Interface

Number of Profiles

Quality of Profiles

Security

Cost
Summary
CuteOnly is an Eastern European dating site that only accepts profiles from Russia, Ukraine, Belarus, and Kazakhstan. They reject 60% of the profiles submitted. That's how they keep it just for the cute. Cuteonly's profiles have verified phone numbers and that makes it easy to contact women.