Finding the 25 Hottest Russian Women is simply an impossible task. Really! We have been trying for years, but there are so many hot Russian girls it is unbelievable.
The modern mail order bride movement started in Russia during the 1990s and the women are incredible. They are so sexy, guys often ask us Why Sexy Russian Girls Want to Marry Foreign Guys? That should answer a lot of your question why models from Moscow and co-eds from St. Petersburg want to meet foreign men.
And they are incredibly sexy. The average Russian woman spends a lot of time thinking about how to be sexy and they do an incredible job.
Look at the row of photos below:
Those women are NOT actresses or models. Those are all Russian mail order brides who are signed up at A Foreign Affair, one of the oldest and most respected international dating sites. But the crazy thing is that they actually want to meet men who are probably a lot like you! Go click on one of the photos and be prepared to be amazed!
Now, let's take a look at the models, actresses, and athletes who we chose as the 25 Hottest Russian Women:
---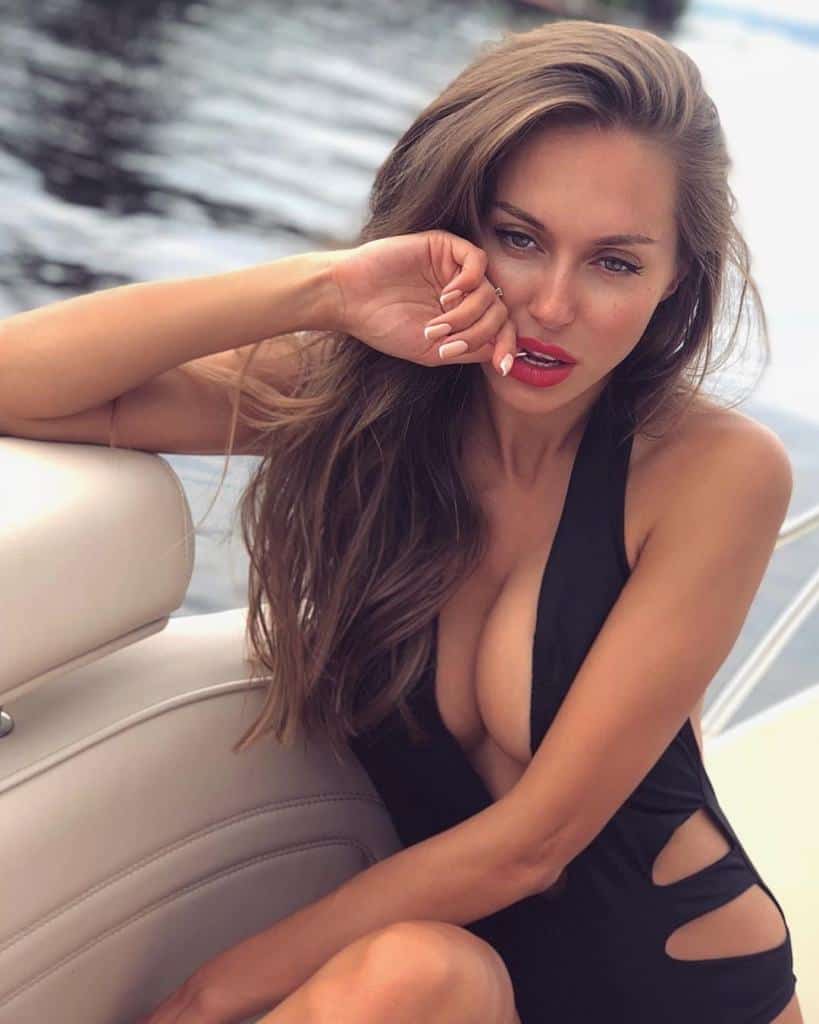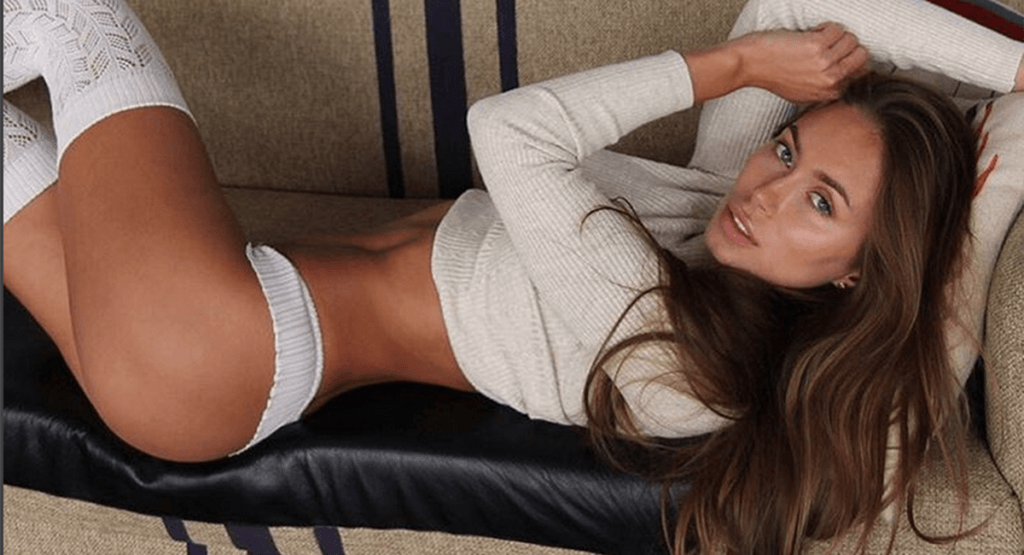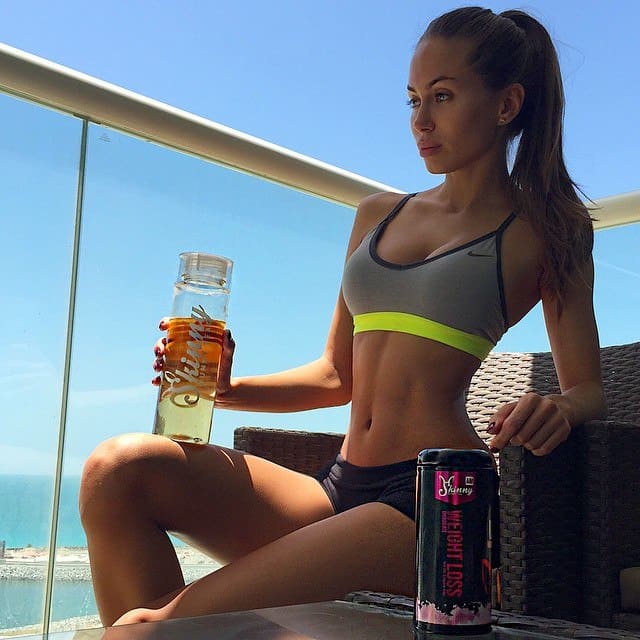 Men would agree that Russian women have that air of mystery going for them. In addition, some of the most beautiful and sexiest women in the world hail from cold Russia, including Galinka Mirgaeva, a seductive brunette with more than 2 million followers on Instagram.
When it comes to working out and looking fantastic in a bikini, Galinka has mastered it all. She frequently posts her workouts, eating plans and sexy photos where she's seen wearing the skimpiest outfits ever. Yet, Galinka is not just a hot body.
She has the face that would most certainly launch a thousand ships — or at least a few thousand likes. Thus, she uses her status as an Internet sensation to promote other brands and boost her career further.
---
Anastasia Kvitko
Glamour Model, Entrepreneur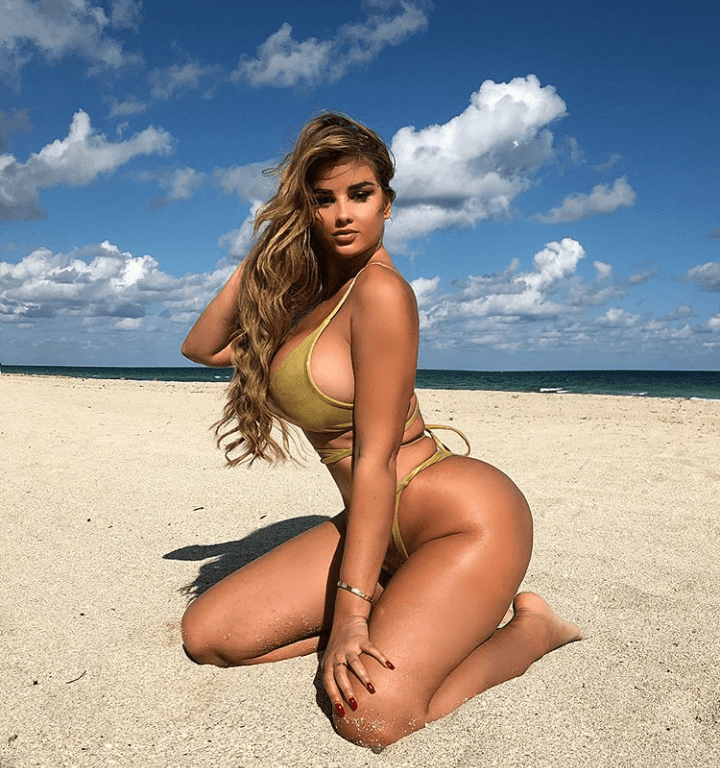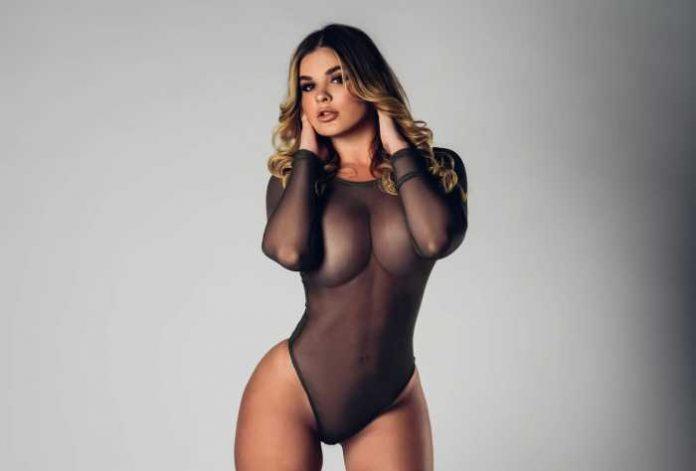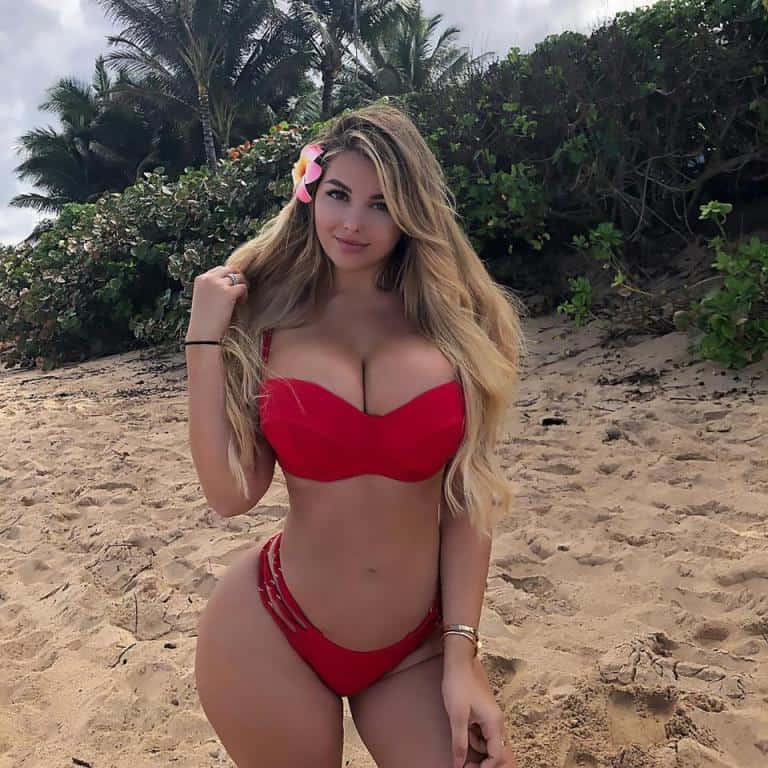 A glamour model and an entrepreneur, Anastasia Kvitko is a force to be reckoned with. The Kaliningrad-born beauty is only 24 years old, but she has already made quite an impact on social media by promoting her curves instead of complying with the rules of the fashion industry.
After getting a NO from multiple agencies, Anastasia took matters into her own hands. Today, she has more than 9 million followers on Instagram. In addition, her 38-24-42 figure has placed her on the map and made everyone pay attention.
Thus, some even say she is Russia's answer to Kim Kardashian, although she prefers not to be compared to the reality star. In any case, it's safe to say Anastasia's curves are on fire — and she's more than generous when it comes to sharing them with the world!
---
Svetlana Bilyalova
Model, Instagram Celebrity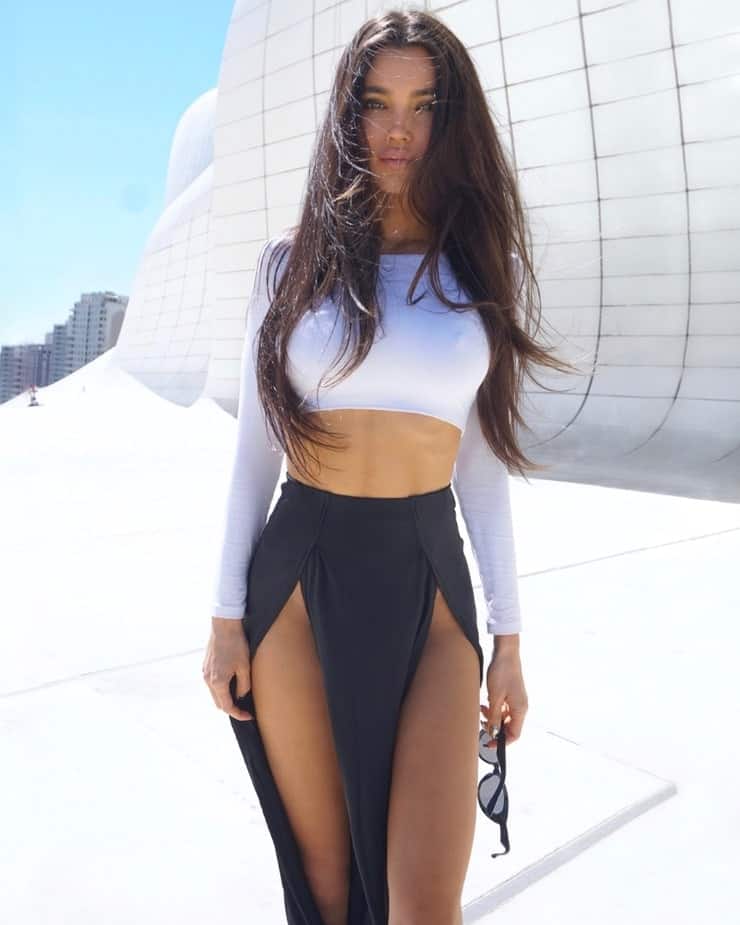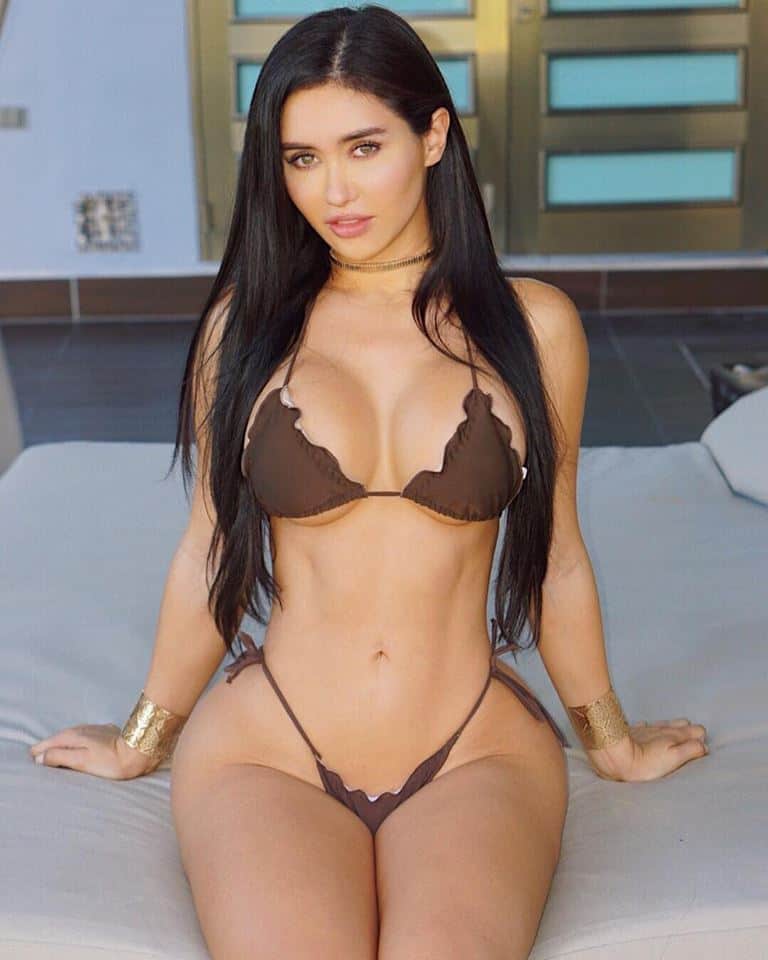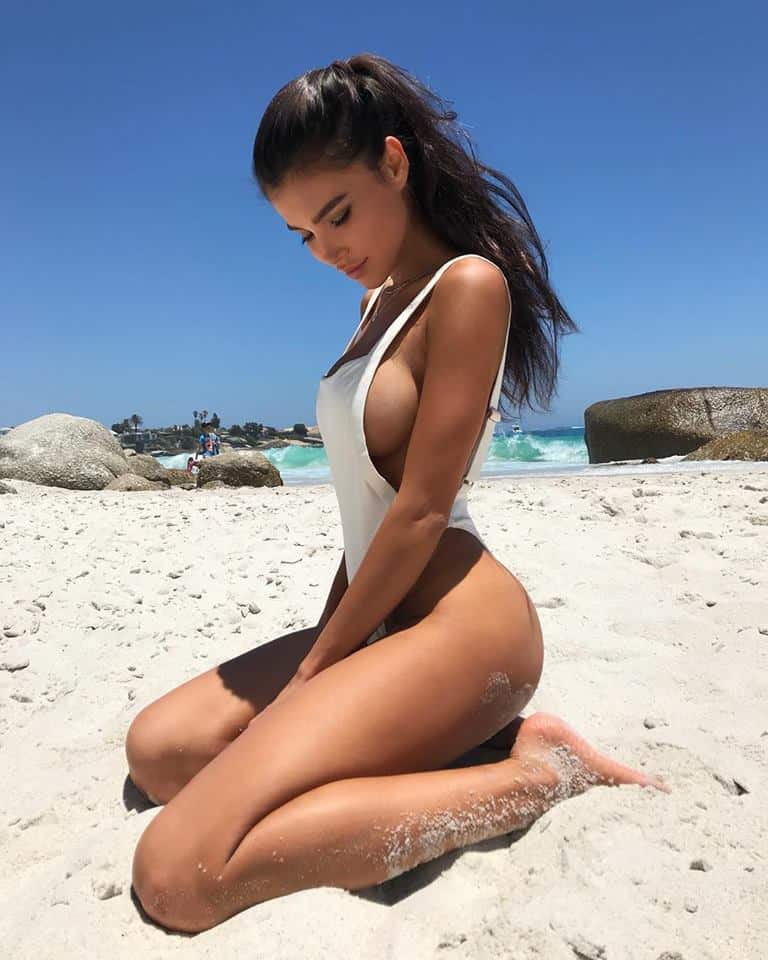 Sure, a hot woman is a man's dream. But when you mix ultimate hotness with humor, then you get Svetlana Bilyalova, a girl who has won the hearts of men all over the world.
This raven-haired beauty is one of the hottest Russian imports we have ever seen — and she knows it. However, she doesn't let her Instagram career come in the way of her posting silly videos and sketches. In essence, Svetlana is a party girl who's making the most of social media by using her appearance and a great sense of humor to gain more followers.
Back in 2017, one of her videos, which showed her checking if someone had implants by using two smartphones, went viral — and the rest is history. Right now, she has over 6 million followers, and her account keeps growing every day.
---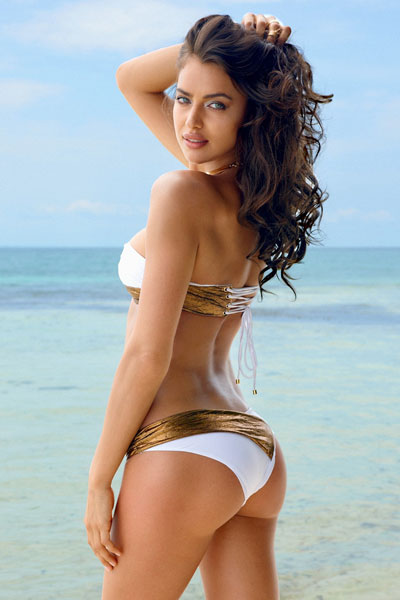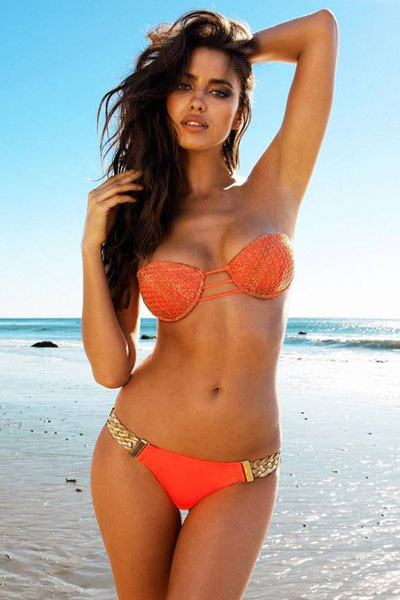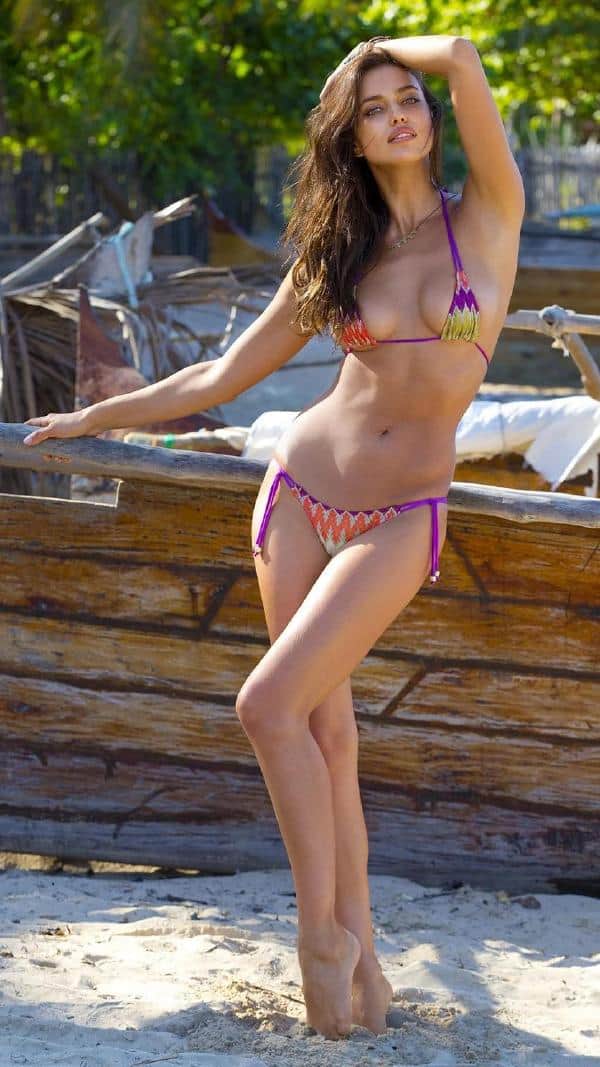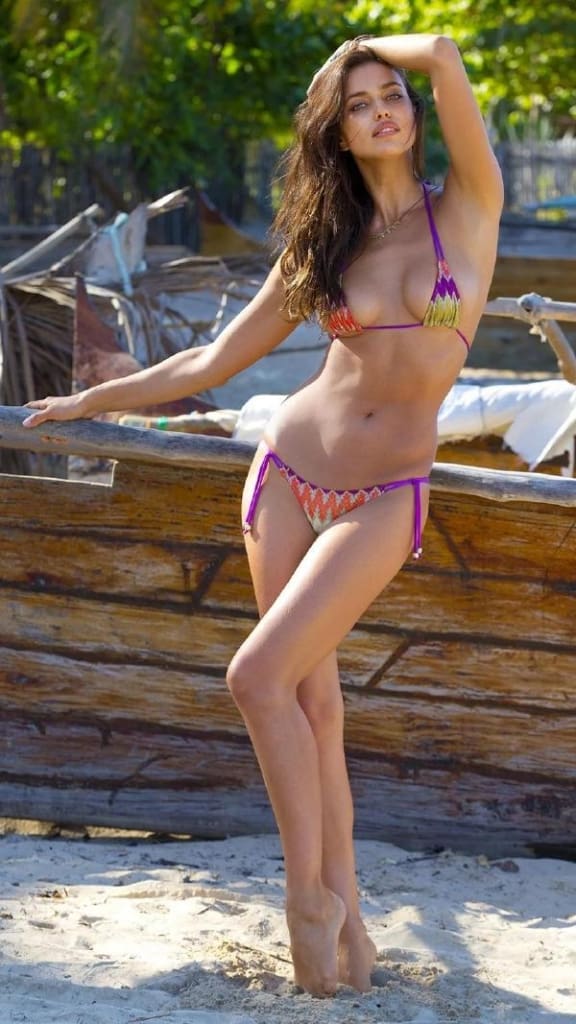 The beautiful Irina was born in 1986 and as well as being a Russian actress and model, she caught the eye of football superstar Cristiano Ronaldo.
Whether she was attracted to his football prowess or he was attracted to her sensual beauty is unknown. An appearance in the Sports Illustrated swimwear magazine is a good indication of just how hot she is.
---
Maria Sharapova
Professional Tennis Player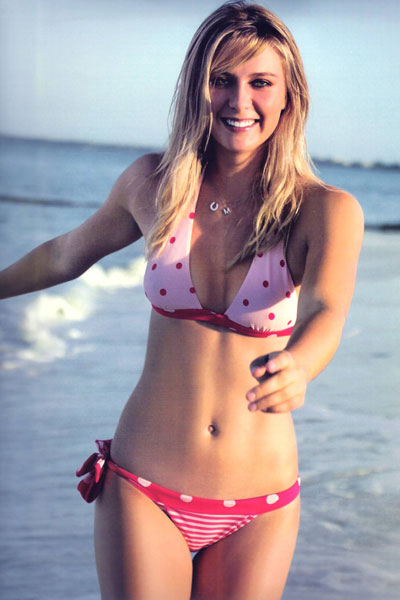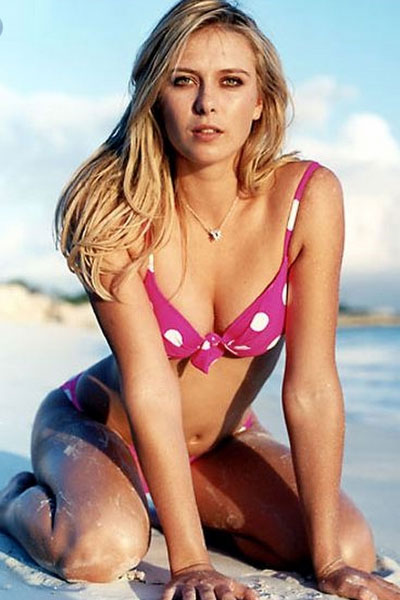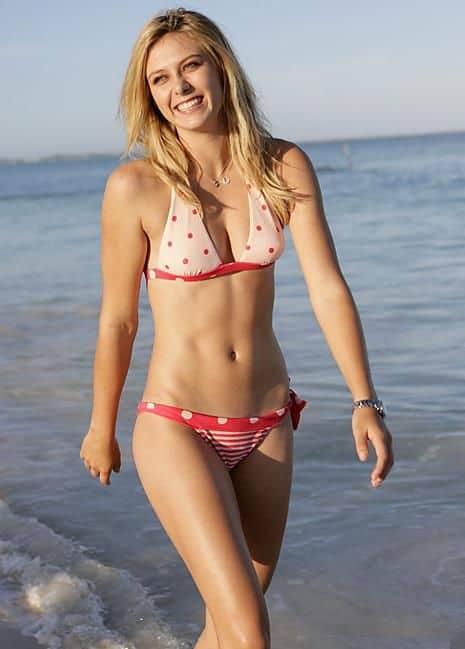 Not only beautiful but she plays a mean game of tennis as well. Maria is just coming off a ban for taking an illegal drug, but fear not, it wasn't anything that enhanced performance, it's just some part of cough medicine or something equally as non-sinister.
She was the first Russian to win Wimbledon and turned professional at the age of 14. She has won a host of other tennis titles as well as winning the hearts of millions of men.
---
Anna Kournikova
Former Professional Tennis Player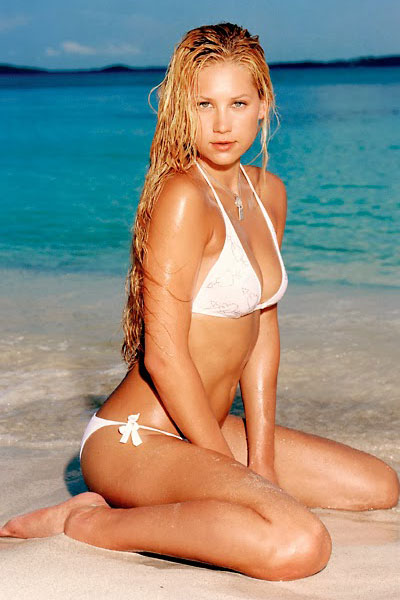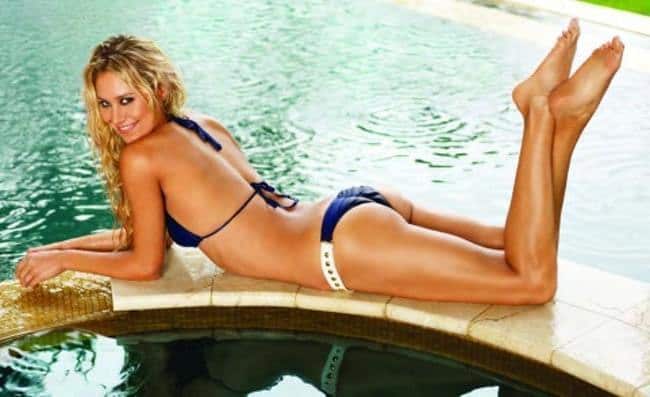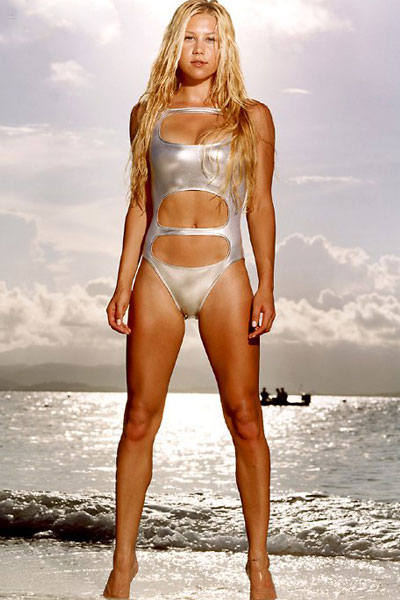 Anna has a couple of things in common with Maria Sharapova in that she is very beautiful, Russian and plays tennis.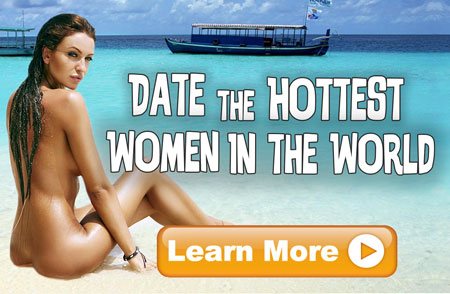 Unlike Maria though, Anna has had more success advertising for sports brands and getting lots of sexy pictures taken than she has had wining tennis tournaments.
Her best tennis year was in 1998 when she won a Grand Slam doubles title pairing with Monica Seles. In 2000 she was ranked in the top 10.
---
Natalia Vodianova
Supermodel, Philanthropist, Entrepreneur, Public Speaker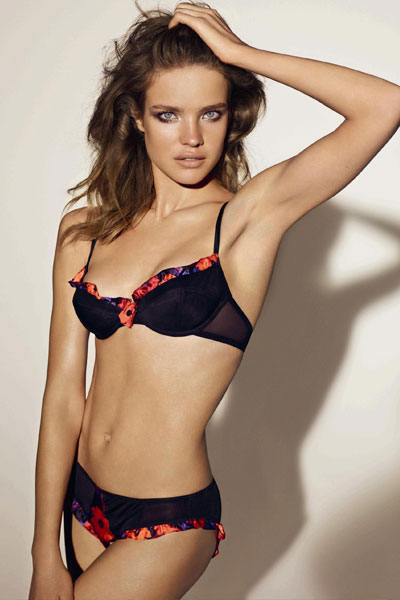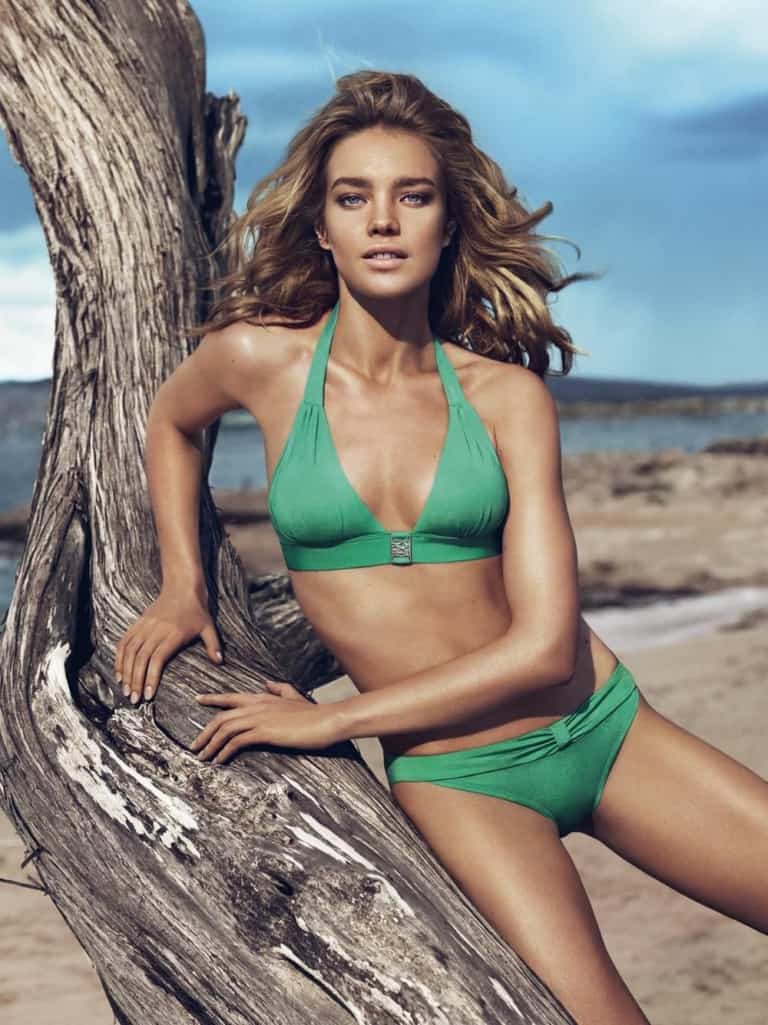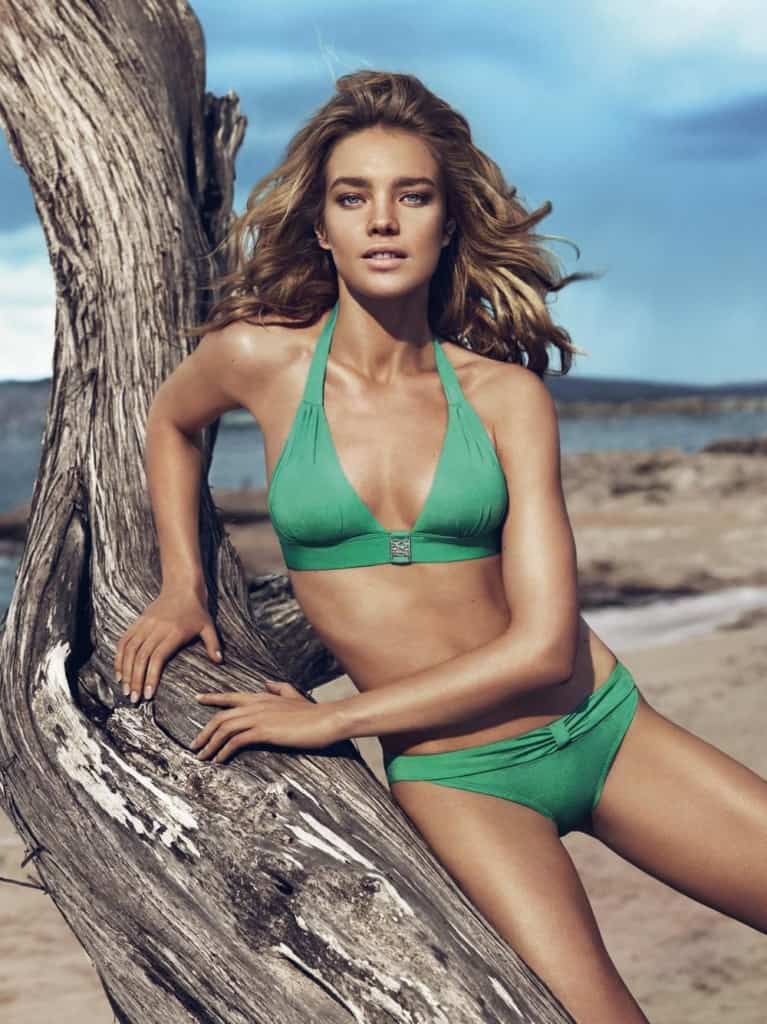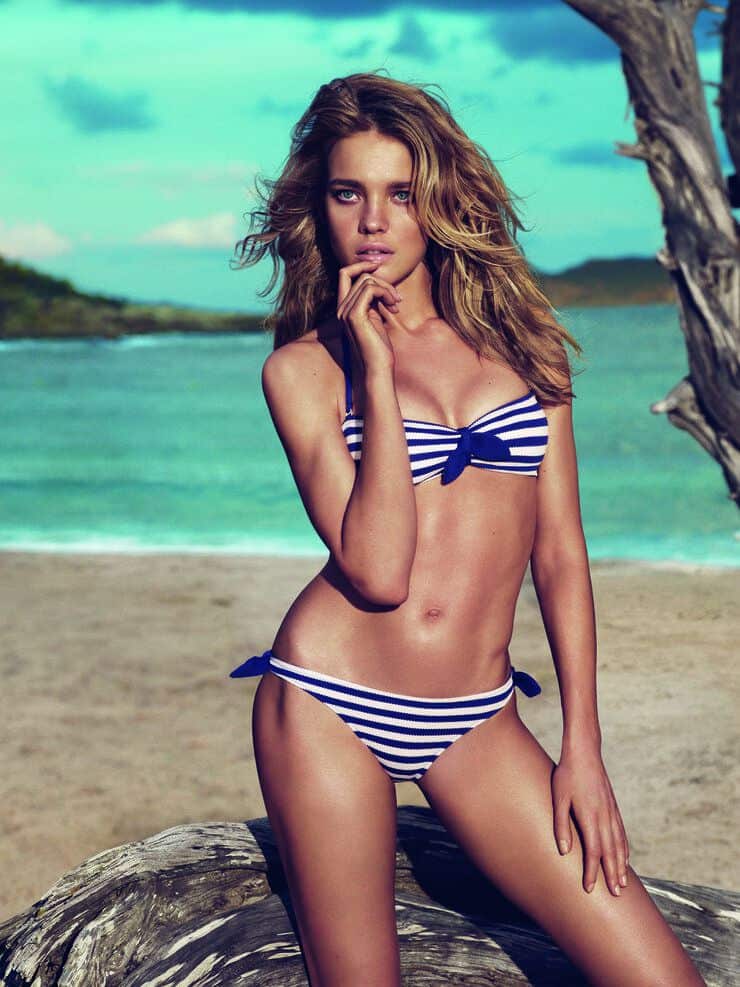 The very beautiful Natalia was born in Gorky, Russia in 1982. She is a true super model with striking blue eyes, blonde hair and long legs. That's something we will be repeating in almost every bio.
She has represented real famous brand names in advertising like Vuitton, Gucci and Calvin Klein to name a few. She married very young and had a son which put her career on hold but nor for long. She is ranked as the seventh highest earning model in the world.
---
Yulia Volkova
Singer, Recording Artist, Actress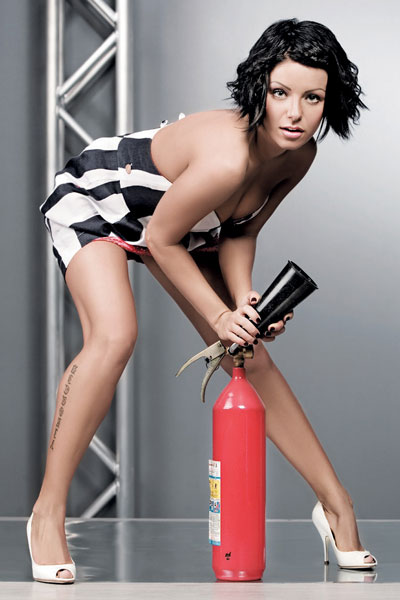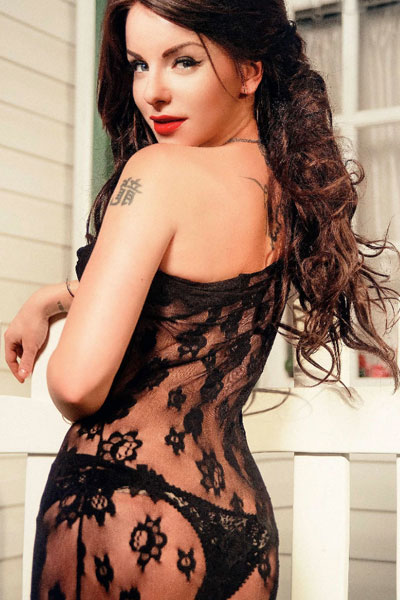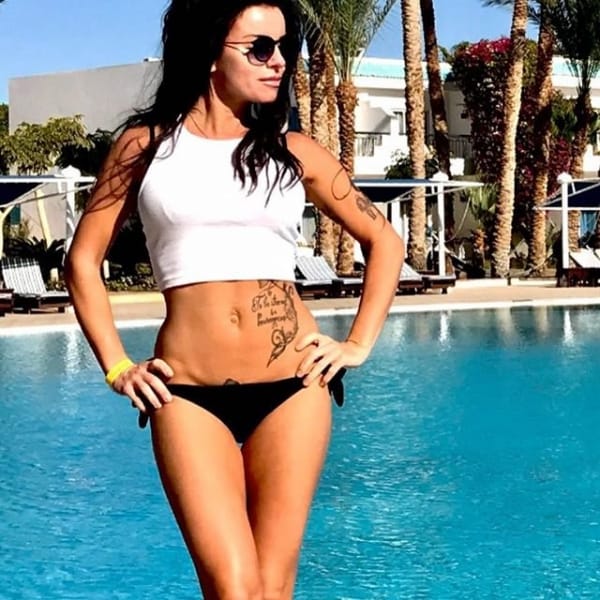 Yulia is a very famous singing star not only in Russia but worldwide. She was part of the controversial duo called t.A.T.u (Tattoo).
Their single All the Things She Said sold 2 million and the group sold over 8 million records. Yulia was born in 1985 and has achieved a lot at such a young age. She has two children.
---
Lena Katina
Singer, Songwriter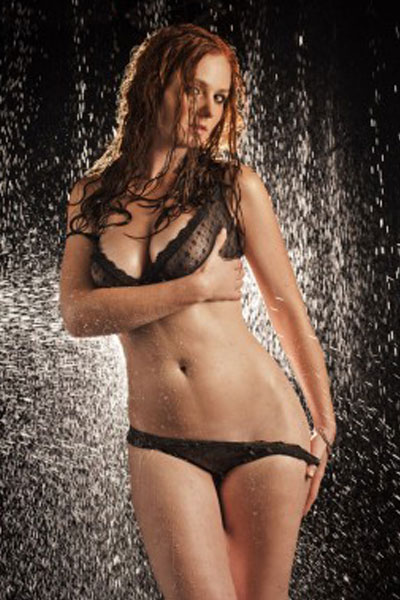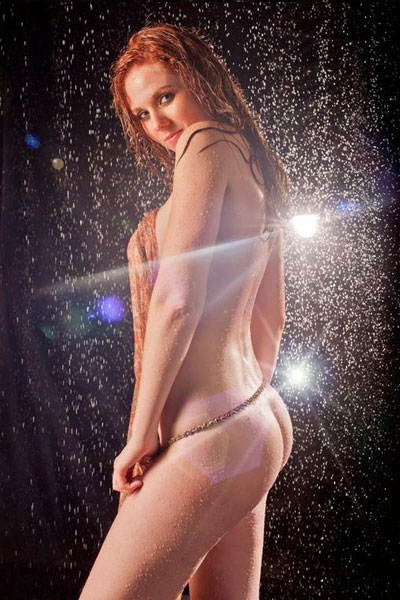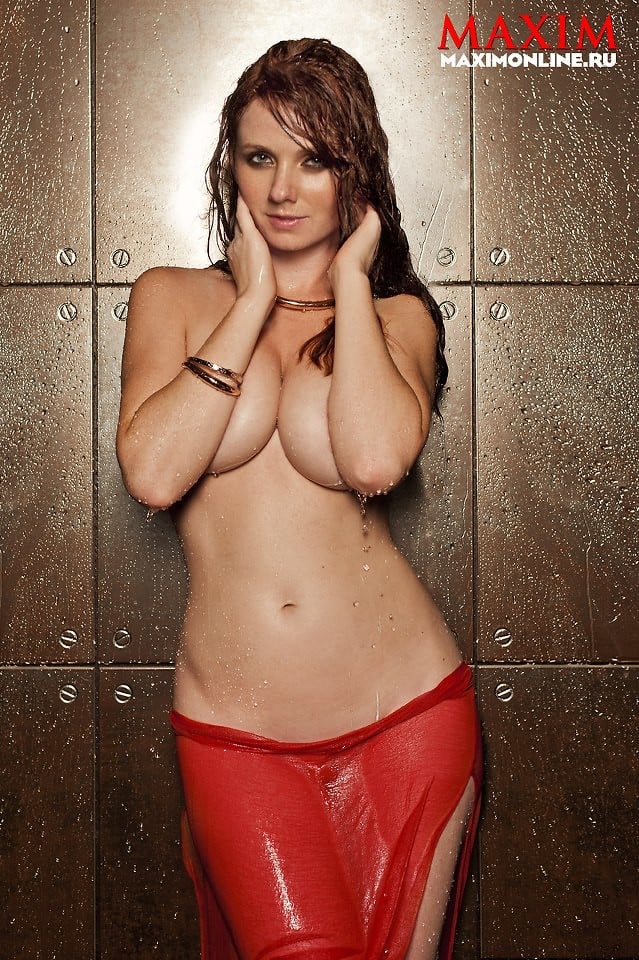 Lena was always going to be something special in music when she started playing the piano at age 4. Born in 1984, Lena was the other half to Yulia Volkova in t.A.Tu., a group who achieved fame not only in Russia but worldwide.
She was only 19 when her and Yulia hit the big time with the song All Things She Said. She seems to be at her peak right now and her beauty is certainly an asset when she is fronting and singing in a band.
---
Natalia Sokolova
Model, Actress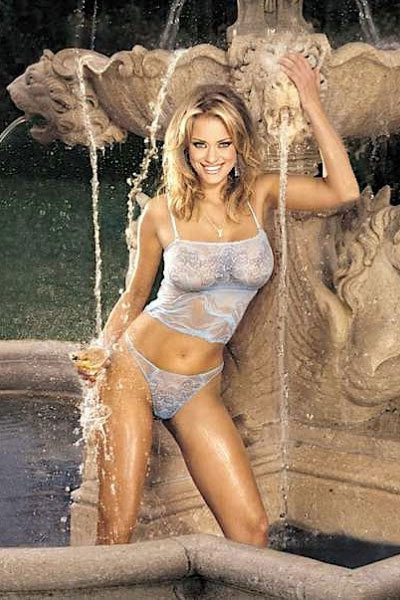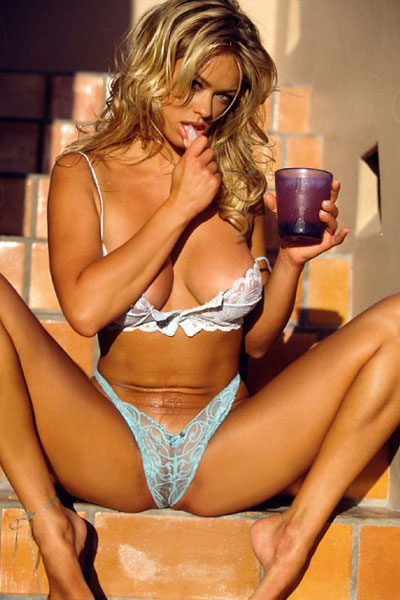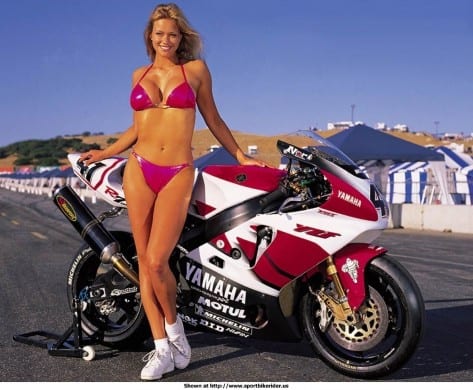 The beautiful Natalia has been a Baywatch babe and a Playboy star, those two being enough to put her in the ranks of sexy, hot. She was born in 1976 and is both extremely intelligent and beautiful.
She represented Russia on the international stage for both beauty and brains. It's a testament to her strength that she was able to survive and continue her career after an horrific car accident that was to supposedly leave her in a wheelchair for the rest of her life.
After her Playboy appearance she lived in the Playboy Mansion enjoying the travel and luxury lifestyle that provided.
---
Anna Semenovich
Singer, Actress, Model, Former Competitive Ice Dancer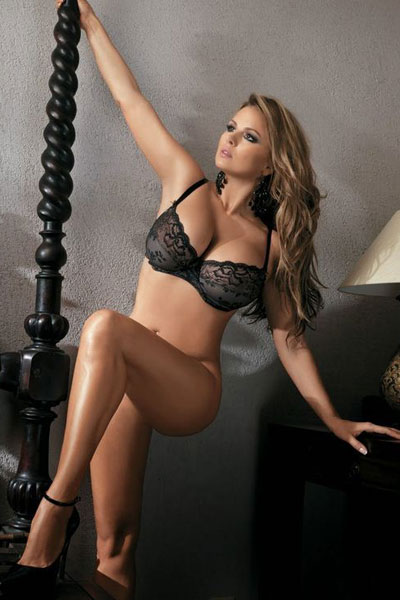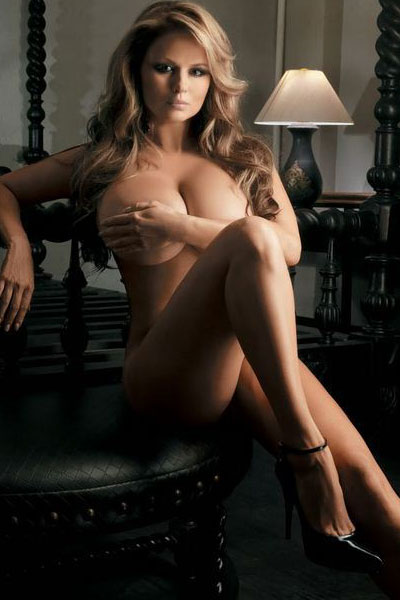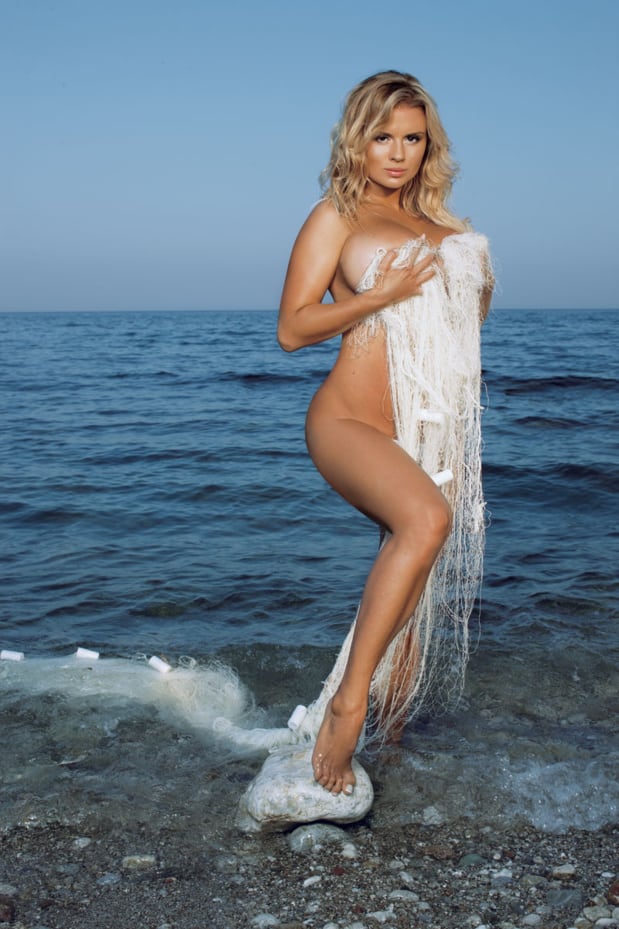 When somebody says they are an ice dancer, you can be assured that you will have a beautiful woman with a hot body. Ice dancing is a very demanding sport and being fit and strong is a pre-requisite.
Anna was born in 1980 and as well as ice dancing (retired) she is an actress, singer and a model. Her singing peaked when she won an award at the MTV Russia event and she spent 4 years singing with a group before going solo in 2007.
Anna does some charity work but she has mainly kept a low profile with regard to her personal life.
---
Alina Artz
Pop Singer, Television Presenter, Actress, Writer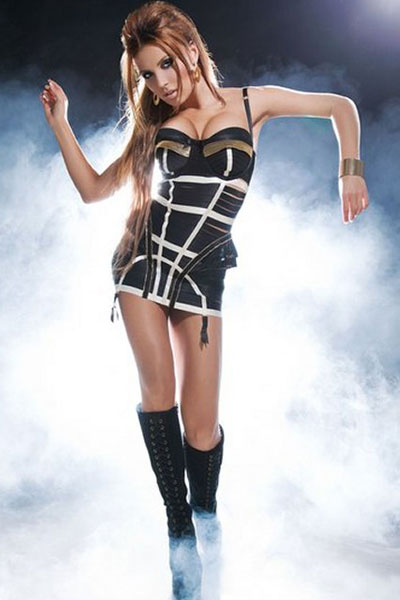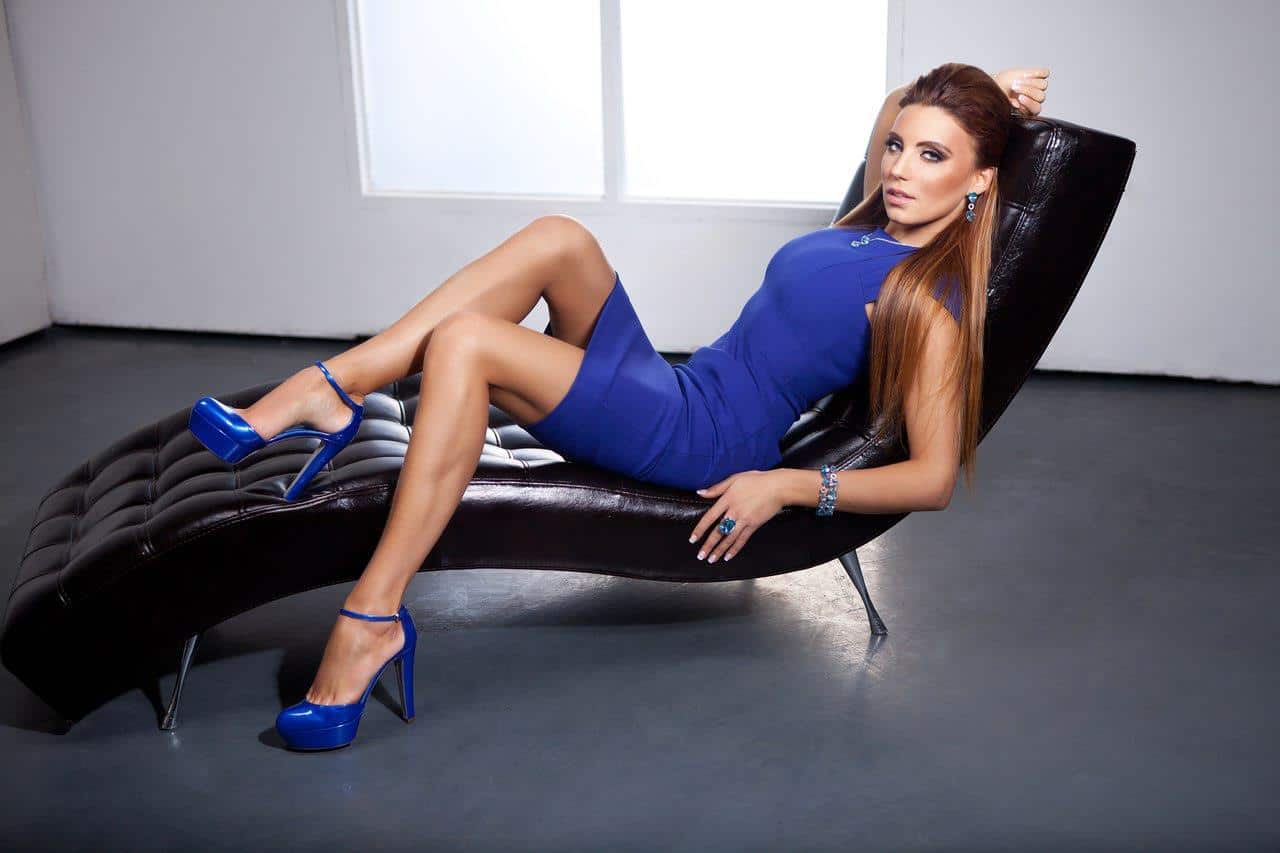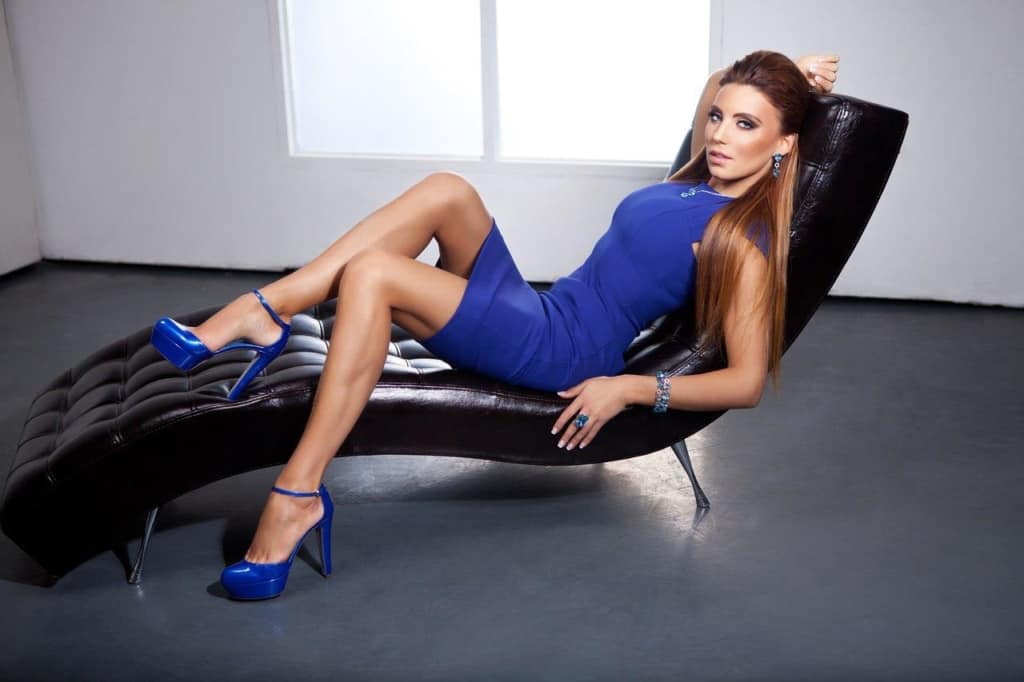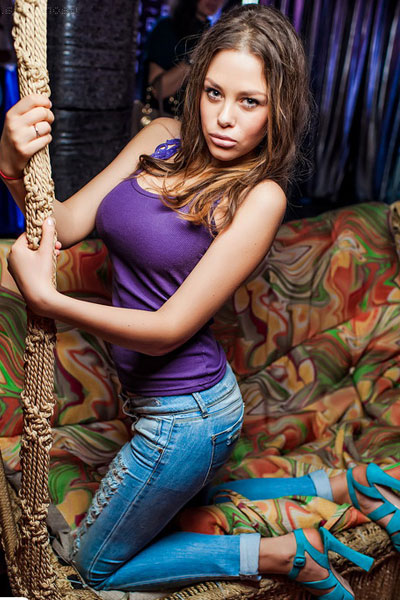 Born in 1986 in St. Petersburg Alina is known as a singer and dancer. Another hot Russian with beauty and brains, her parents are both doctors and she graduated from University with an Engineering Degree.
She started her TV career in 2007 and is a regular presenter on a number of TV shows. As well as winning Miss Russia Night contest Alina was voted into the top 100 sexy woman of Maxim Magazine. Don't mess with her because her hobby is martial arts.
---
Alina Kabaeva
Honored Master of Sports, Retired Individual Rhythmic Gymnast, Model, Film Star, Politician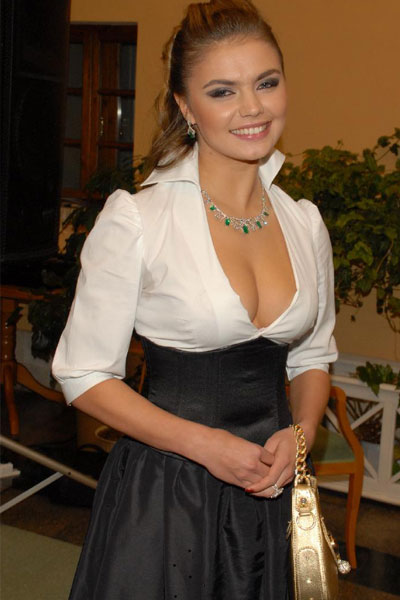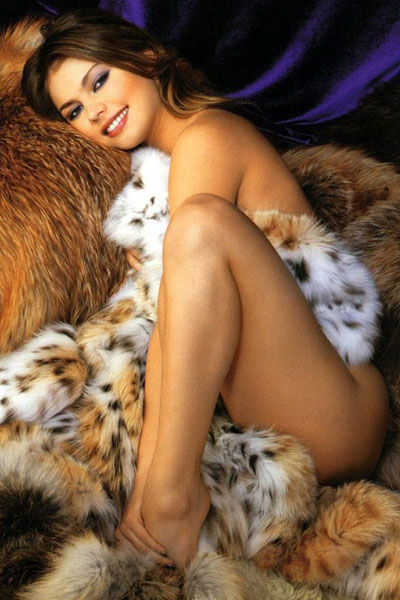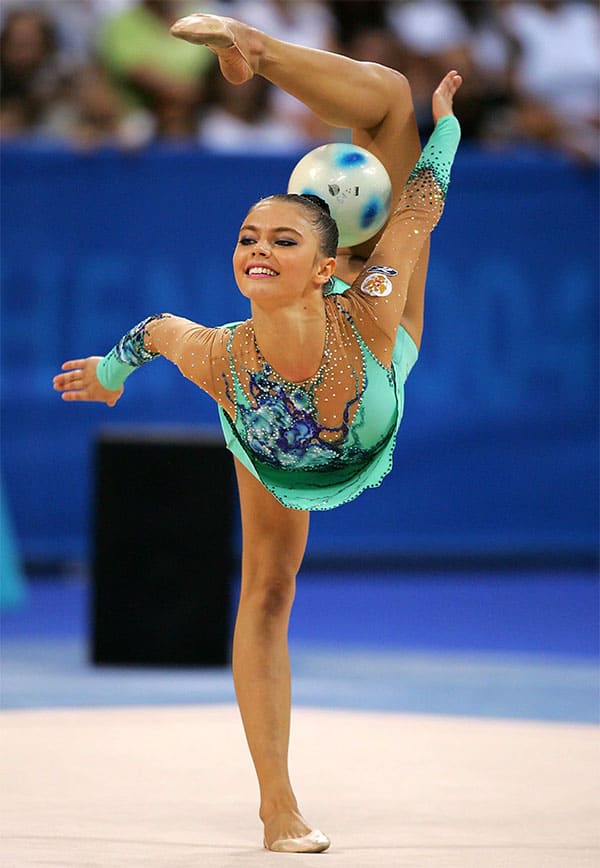 Alina excelled at gymnastics and represented her country in two Olympic games as a rhythmic gymnast, winning bronze at the 2000 Games in Sydney, Australia.
In addition to that high achievement, Alina also won 9 gold medals amongst her 14 at World Championships. Born in 1983 she was very creative in her art and actually has a gymnast move named after her, the Kabaeva.
These days she works as an actress and has appeared in a few movies based on, you guessed it, Olympic Games. She is honoured as a Master of Sport in Russia and her popularity enabled her to win enough votes to enter politics.
---
Liza Boyarskaya
Theater and Film Actress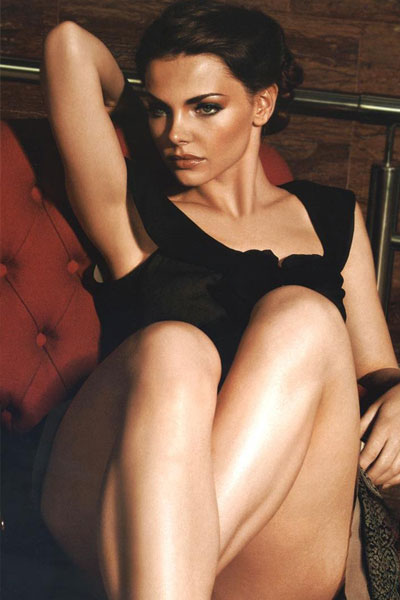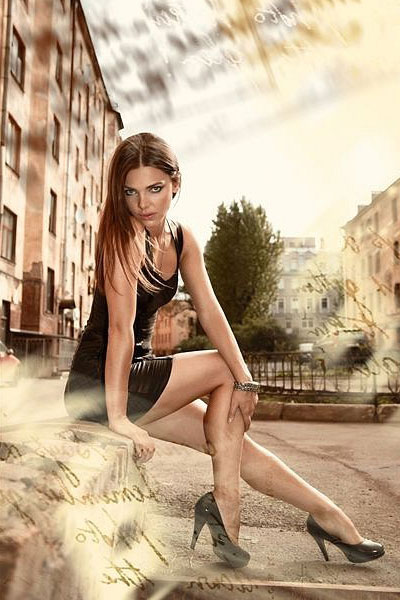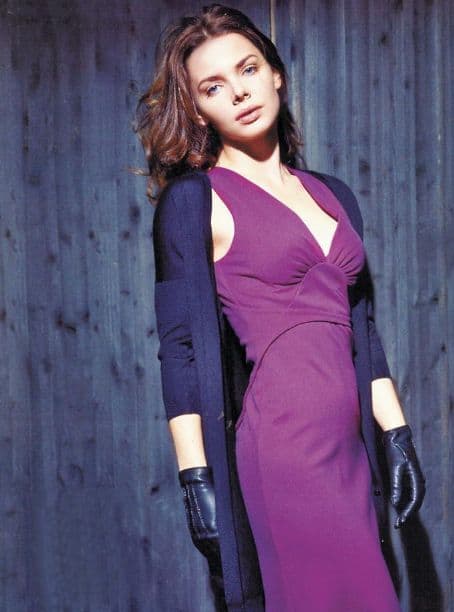 Elizaveta was born in 1985 and started work as a model after graduation. She has gone on to become a well known actress, not surprising considering both her parents are in that profession as well. She won an award at age 26 for her work on stage. She is married and has a son born in 2012.
---
Lera Kudryavtseva
TV Presenter, Actress, Singer, Dancer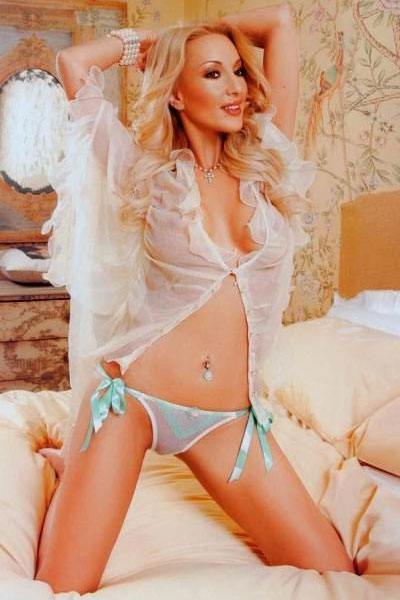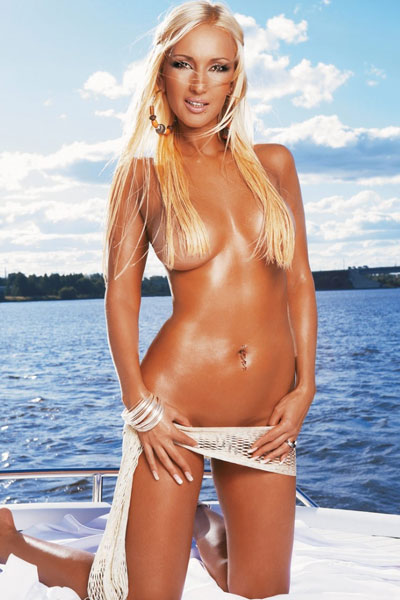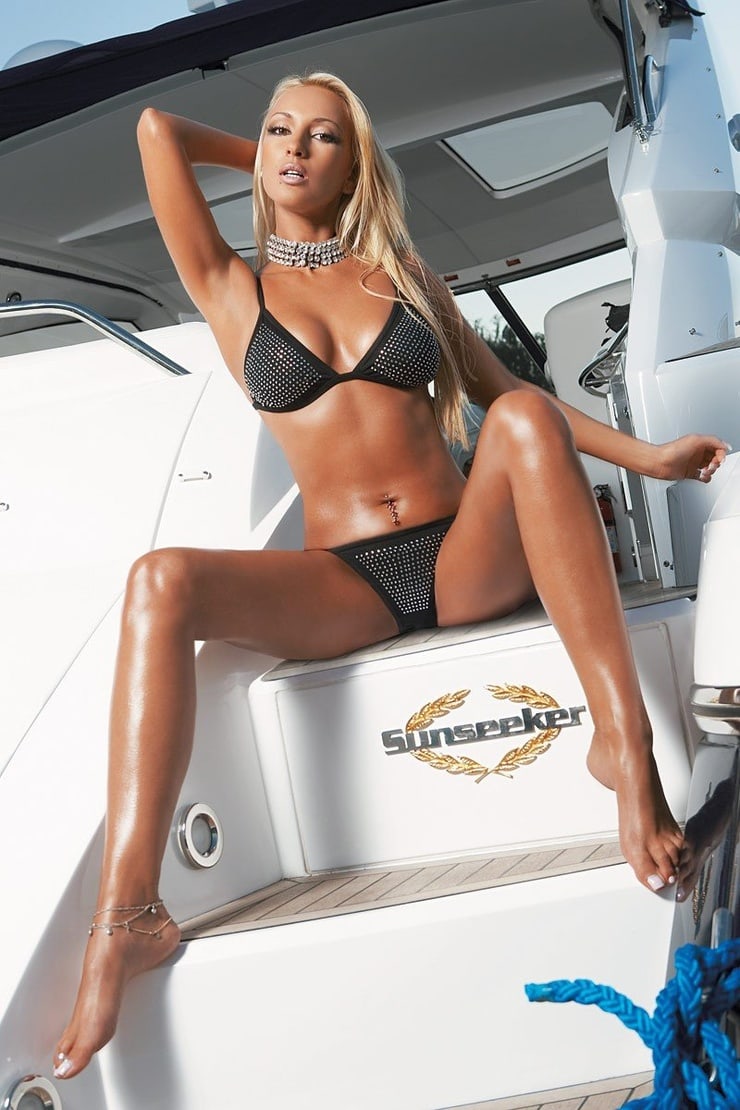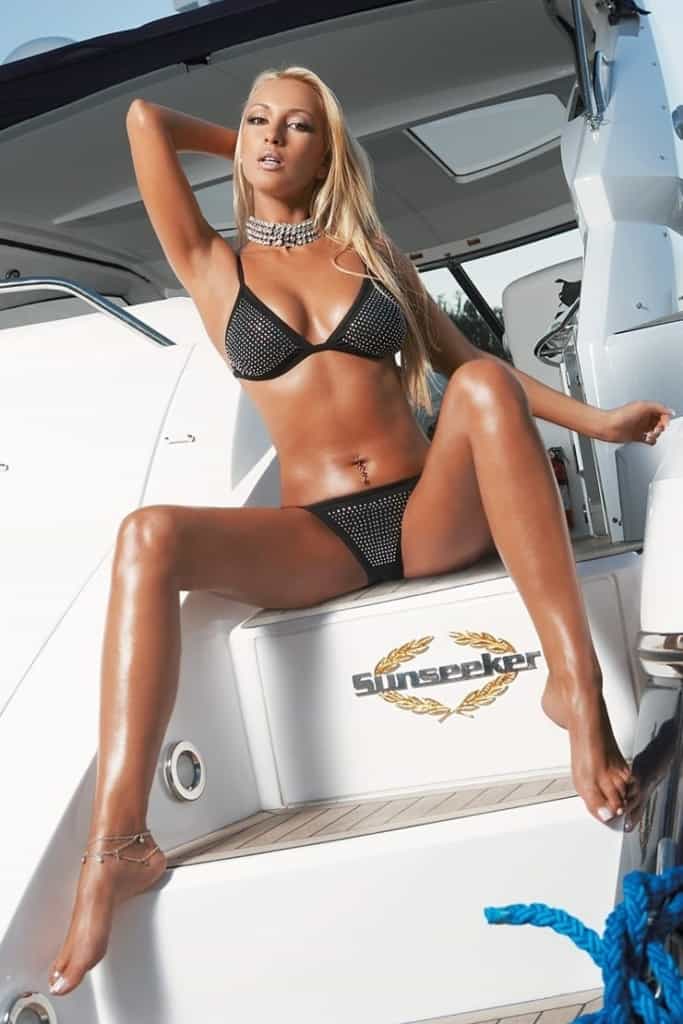 When we stereotype the perfect Russian woman, blonde, long legs and blue eyes, then picture Lera as filling that role.
Born in 1971 she is recognized as being one of the hottest Russian celebrities appearing on TV as well as being a dancer, actress and a singer.
She married at age 42 to a young Russian hockey player, aged 26. It was her 3rd marriage and she has a son from her first marriage when she was 18.
It goes without saying, but we will, that she is an absolute knockout and her age has not dimmed her beauty.
---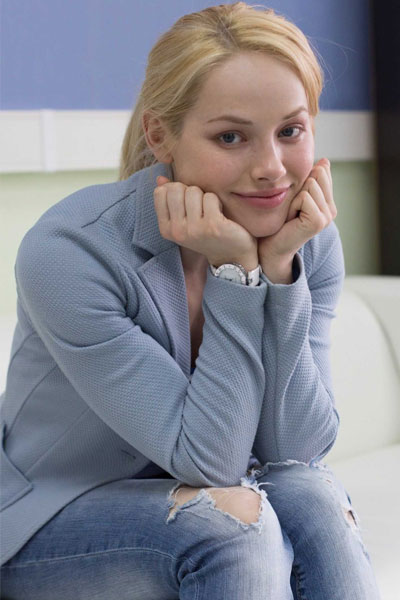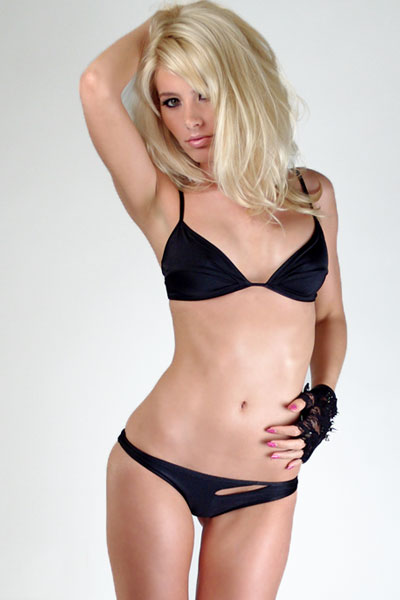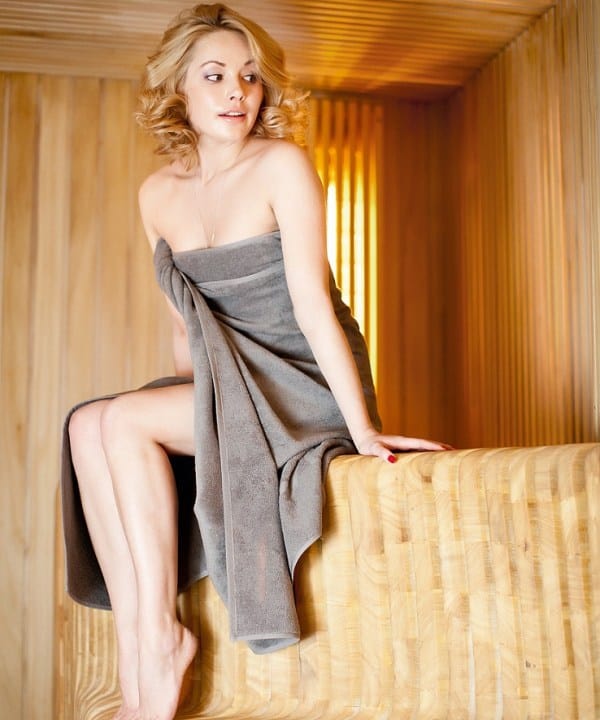 This Russian beauty from the Urals was born in 1987 and is a very beautiful and popular celebrity in Russia. Her life changed when she was 14 years old and her family's home was robbed and terrorised.
She started work at the age of 14 as a waitress needing to earn money for the family's survival. She gained popularity from a TV show Real Guys and she is another typical Russian beauty with blonde hair and long legs. Very hot!
---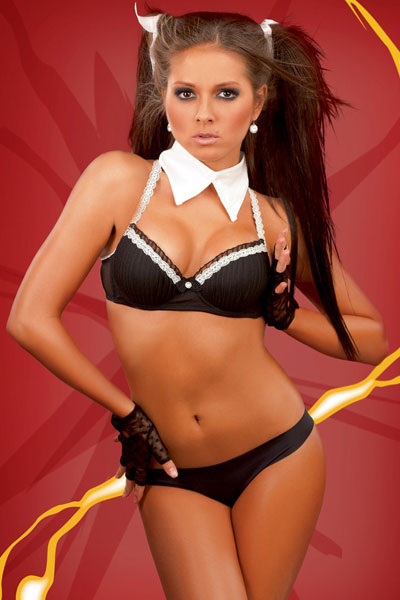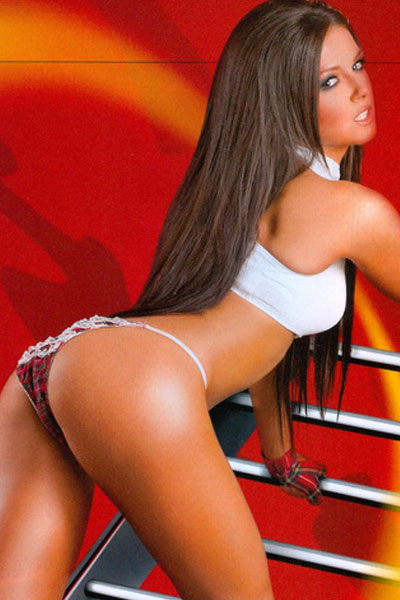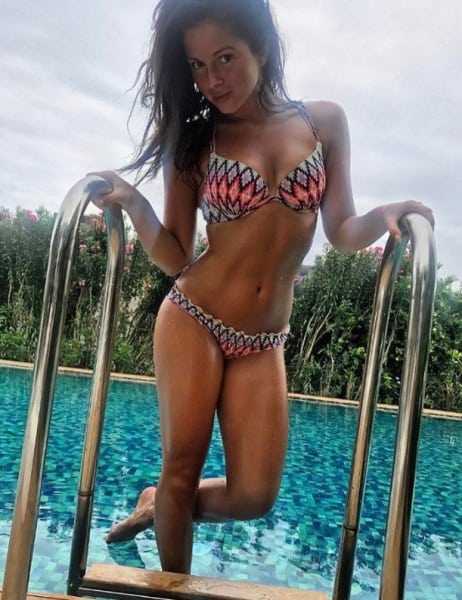 Being born into a musical family usually means that you love music and may pursue a career in that profession. This is the case with Nyusha, born in 1990. Her father was the lead singer with a group called Tender May.
Nyusha was born Anna Shurochkina but it's a great career move when you take on a single entity name. Her talents are not restricted to singing as she is also a songwriter, producer, dancer and an actress.
---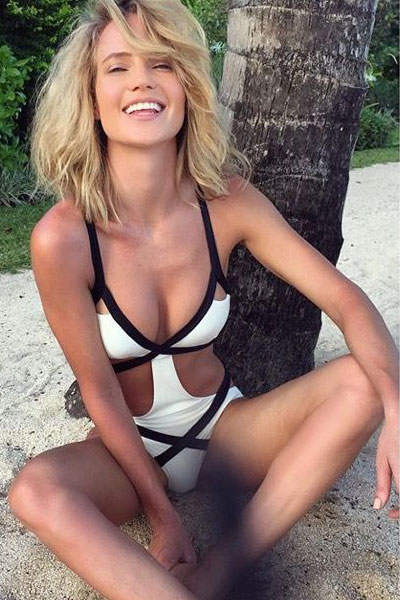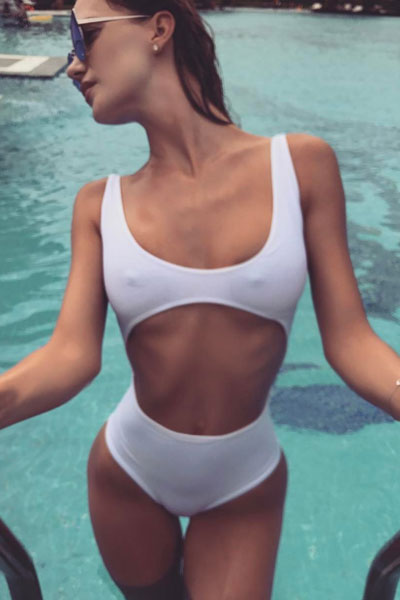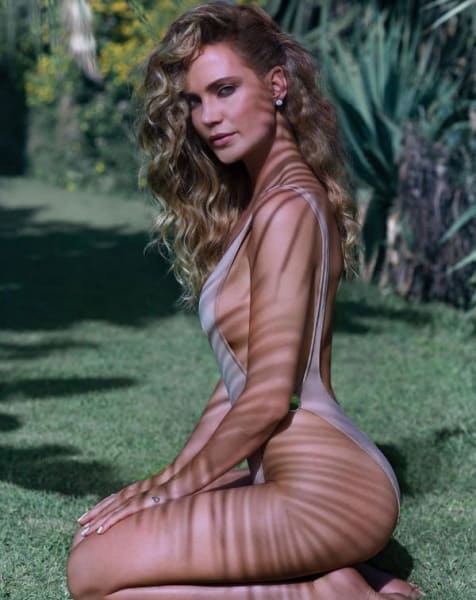 Natalia Ionova, Glukoza's real name, has certainly had a fabulous career as a singer. Born in 1986 in Moscow her star rose in 2002 when she was just 16 years old but it took a couple of years for it to stay anchored in the heavens.
Both her parents were computer programmers which may be the reason that her earlier songs were accompanied by computer generated videos. She is a very big name in Eastern Europe with ticket sales for her concerts reaching 1.5 million.
Her beautiful looks might help a bit but she is certainly very talented. Glukoza has dabbled a little in a couple of movies and her hobbies are ballet and chess.
---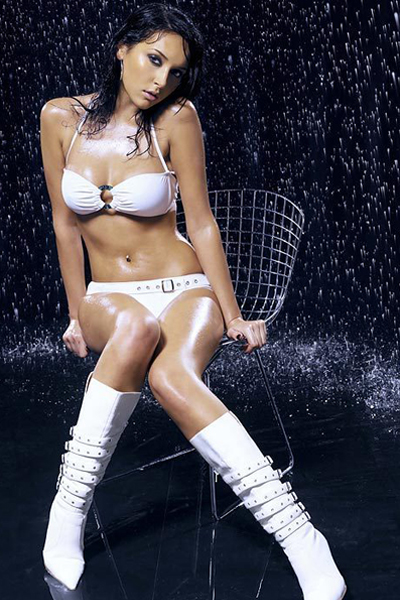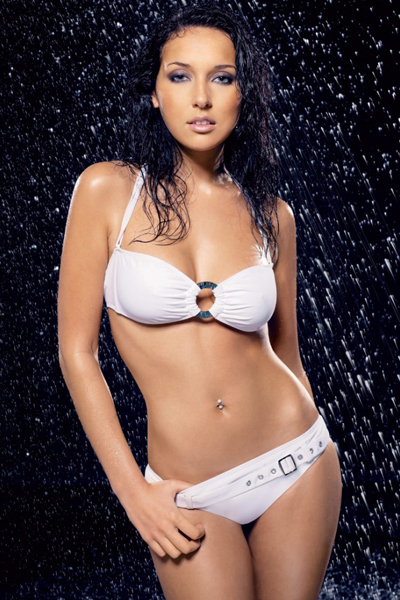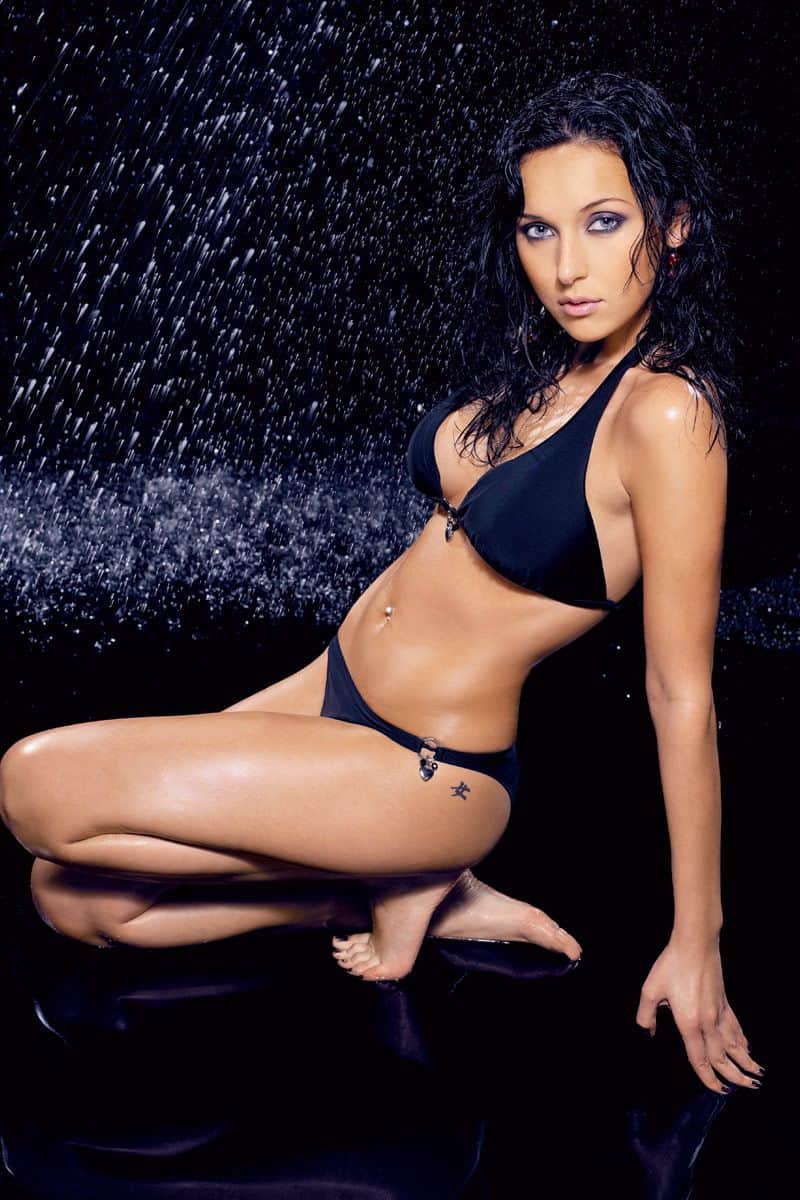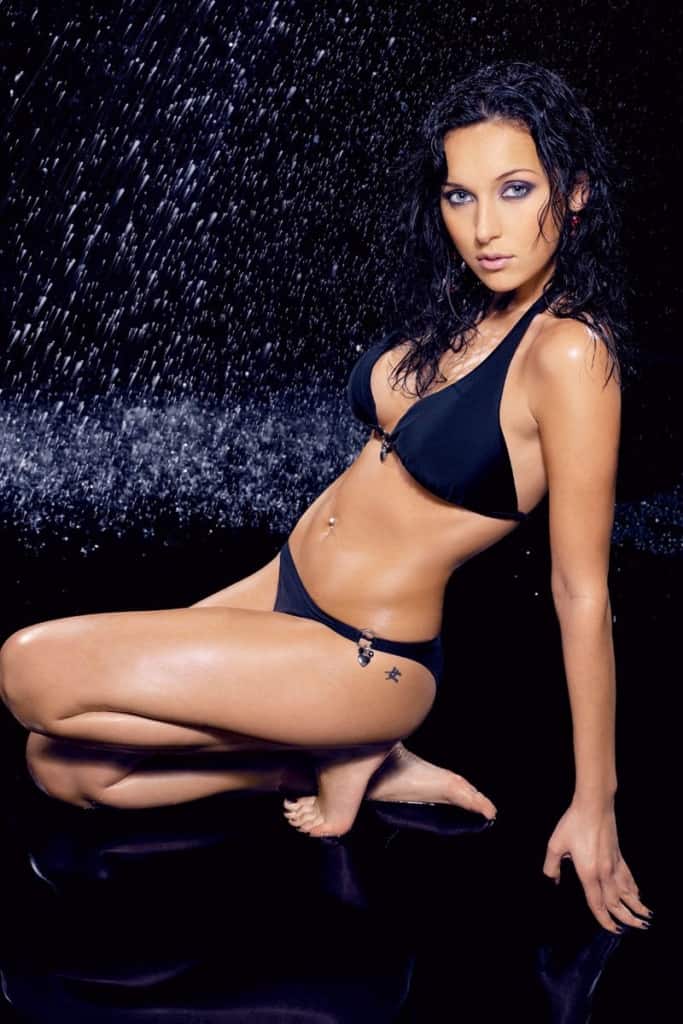 If you were to look back on your life and pick a point where things changed for you, in Alsou's case it would be the fall of Communism in Russia. As a result her father became president of a huge oil company and their previous lives of poverty changed forever.
Born Alsou Safina Tenisheva in 1983, her talent was discovered when she belted out Whitney Houston's I will Always Love You.
Her performances over the years changed to be a lot raunchier, a bit like Britney Spears or Aguilera. Alsou is as popular as anybody could possibly get in Russia due to two reasons – talent and beauty.
---
Kseniya Sobchak
Politician, TV Anchor, Journalist, Socialite, Actress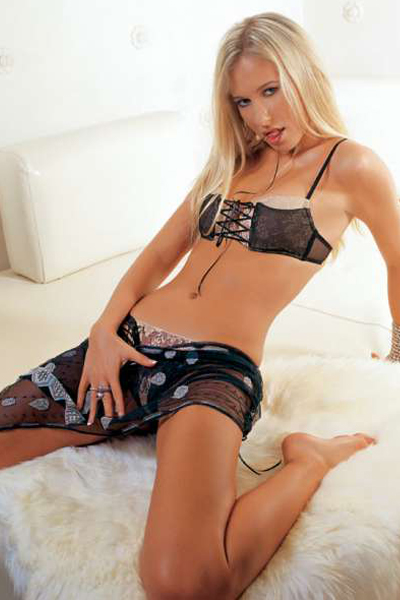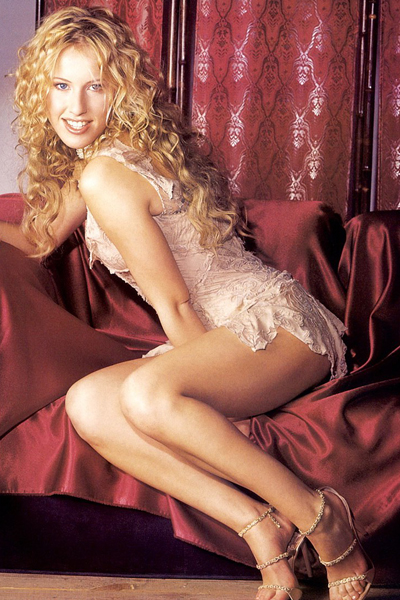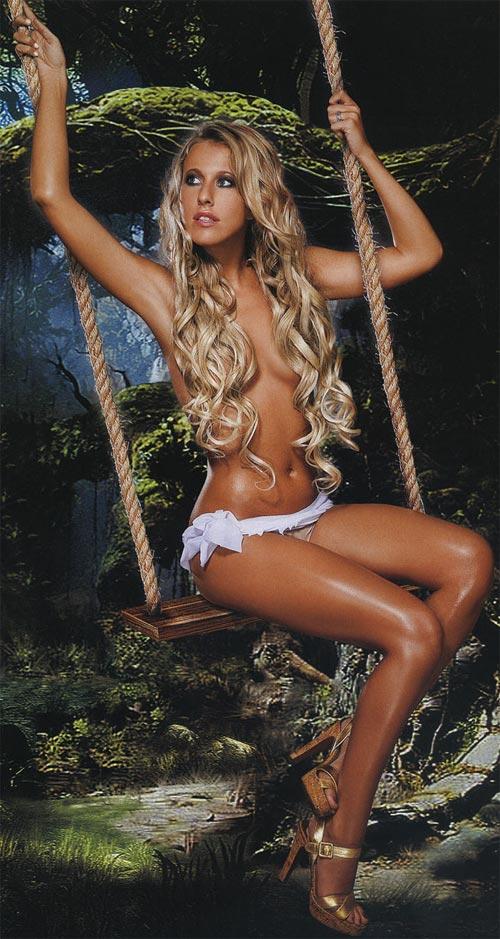 This young lady was born in St Petersburg in 1981 and judging from her press she is either the most loved or the most hated celebrity in Russia. She has been compared to Paris Hilton in the way she behaves.
She has some powerful friends and makes a lot of money. If you have that it's hardly worth worrying about what people think of you, is it? Her parents were powerful people in Russia so she hasn't had to struggle.
But she has presented herself well to be in the limelight. Intelligence and beauty as she has a Masters in Political Science. Appearances in Russian Playboy and FHM have certainly helped her career. Some X-rated videos circulating on the internet will enable you to see a lot more of her.
---
Maria Kirilenko
Professional Tennis Player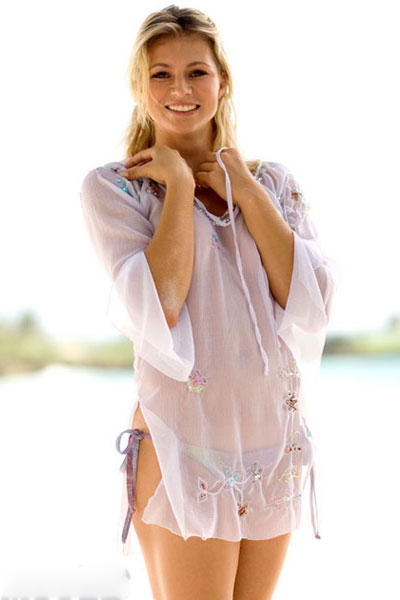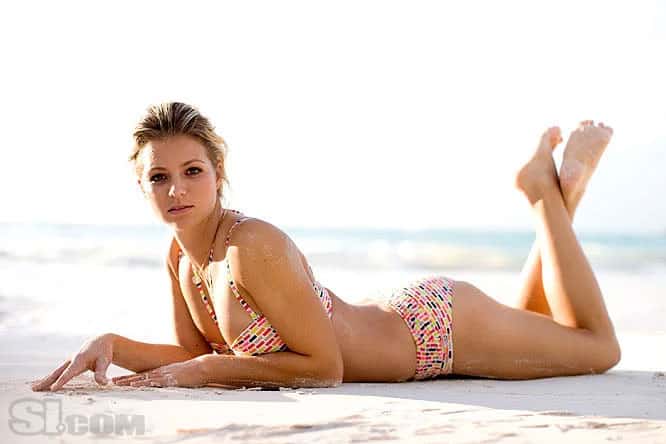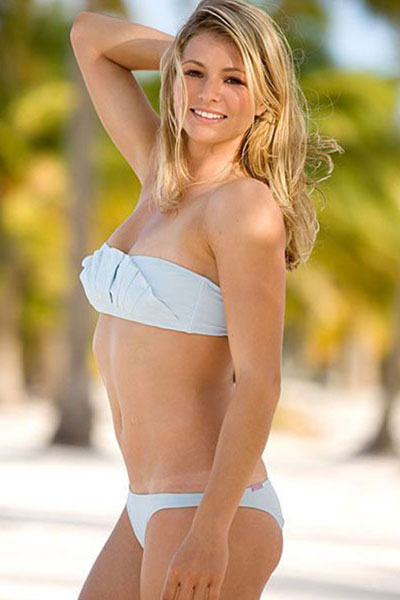 Russia is able to produce great female tennis players and most of whom seem to be quite beautiful as well. Must be something in the water! Maria was born in 1987 and started her professional career in 2003 after winning the US Girls Open in 2002.
She has played in a few Grand Slam Quarter Finals and in 2012 she won the WTA Tour Championships. She has been the face for Adidas and she has posed in the Sports Illustrated Swimwear magazine. She's tall, athletic and worth a cool $185 million.
---
Victoria Bonya
TV Host, Interviewer, Model, Actress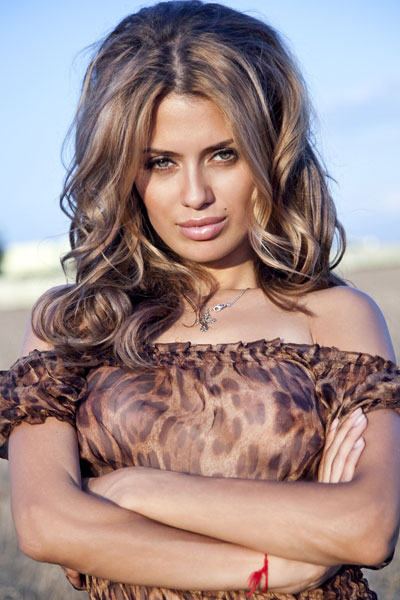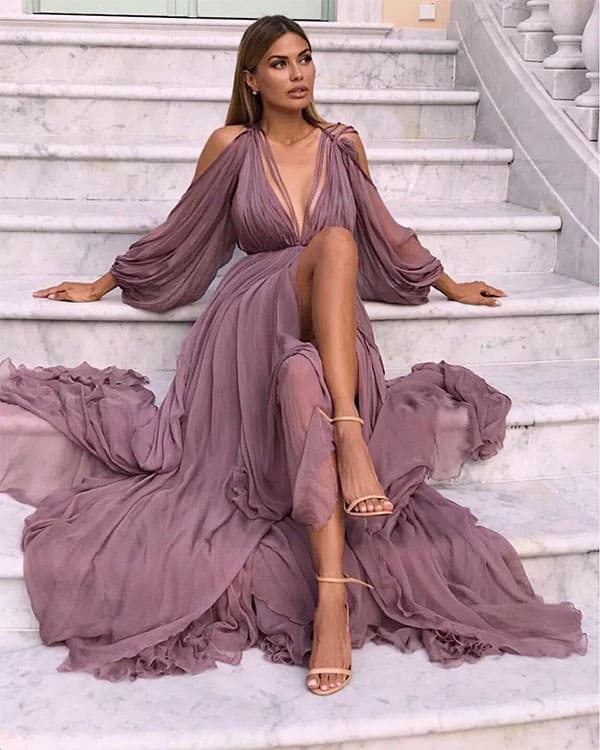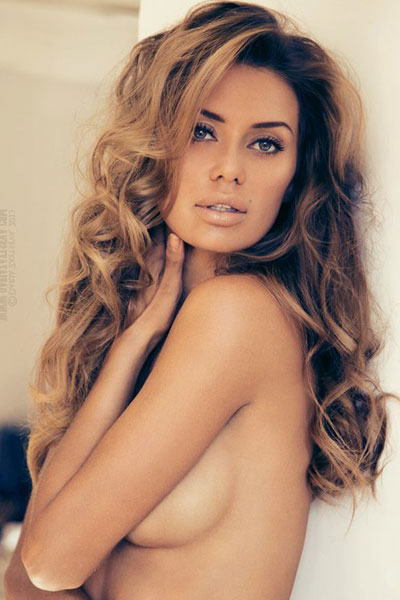 Victoria was born in 1979 and made the Top 50 list of the most beautiful women in Moscow. She started her career in Lotto Bingo and worked a number of jobs before making celebrity status.
She is a Russian TV presenter, actress and model and has appeared in Penthouse, Maxim and presented the Cosmopolitan show on TV.
Her love affairs were short and well reported until she married the son of an Irish billionaire. She gave birth to a daughter in 2012. She starred in a movie and a couple of video music clips.
---
Natasha Galkina
Fashion Model, Actress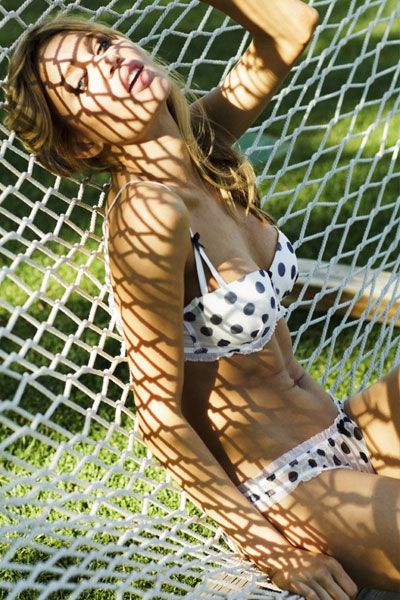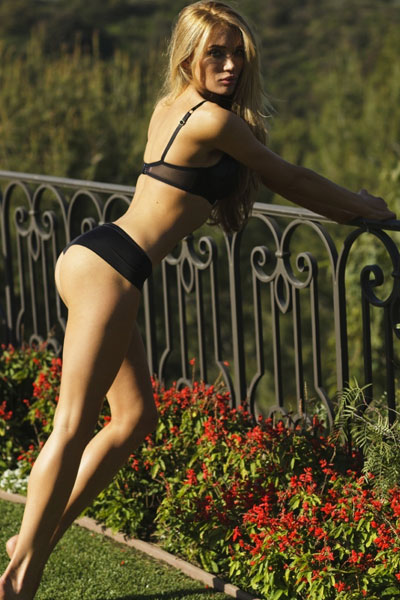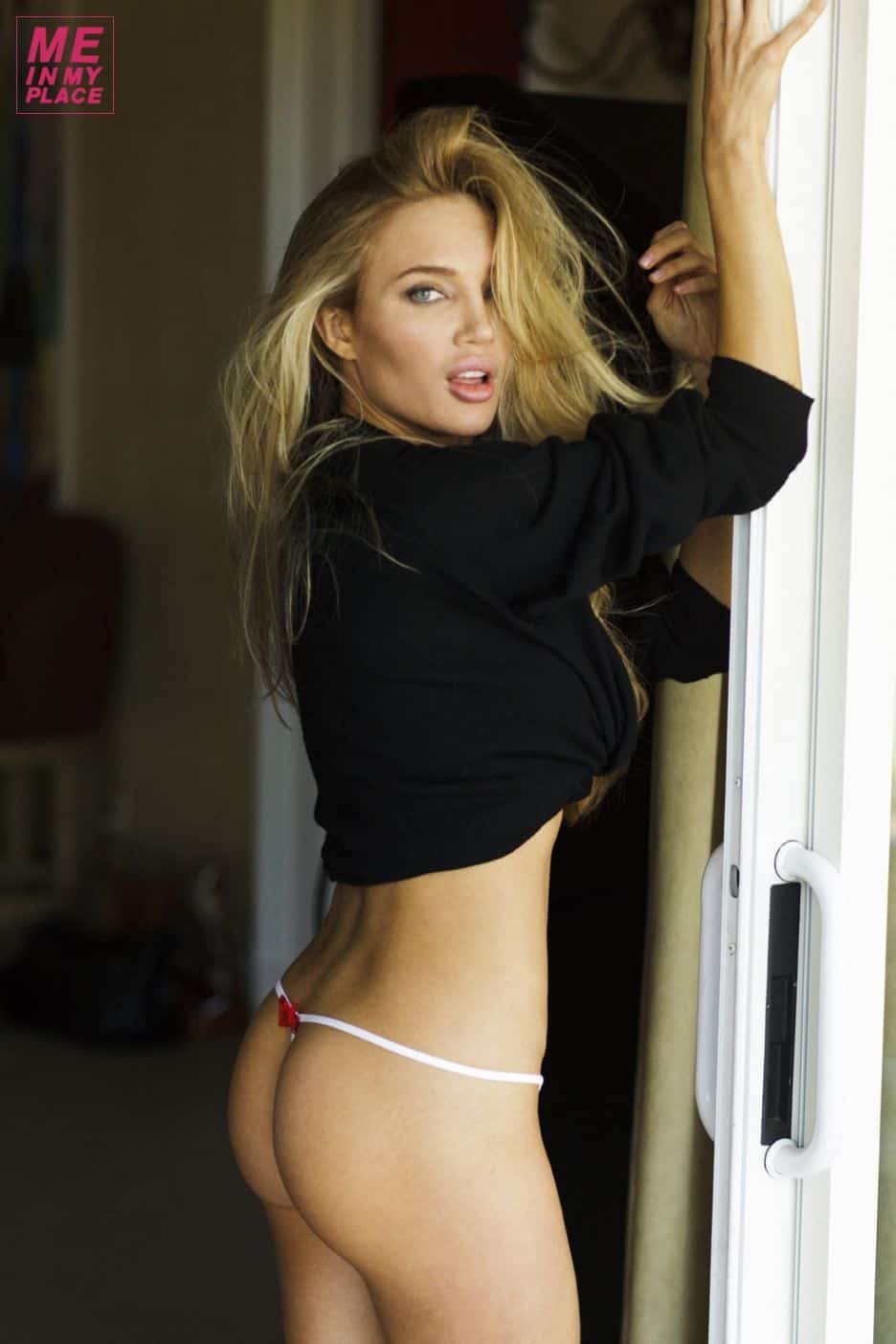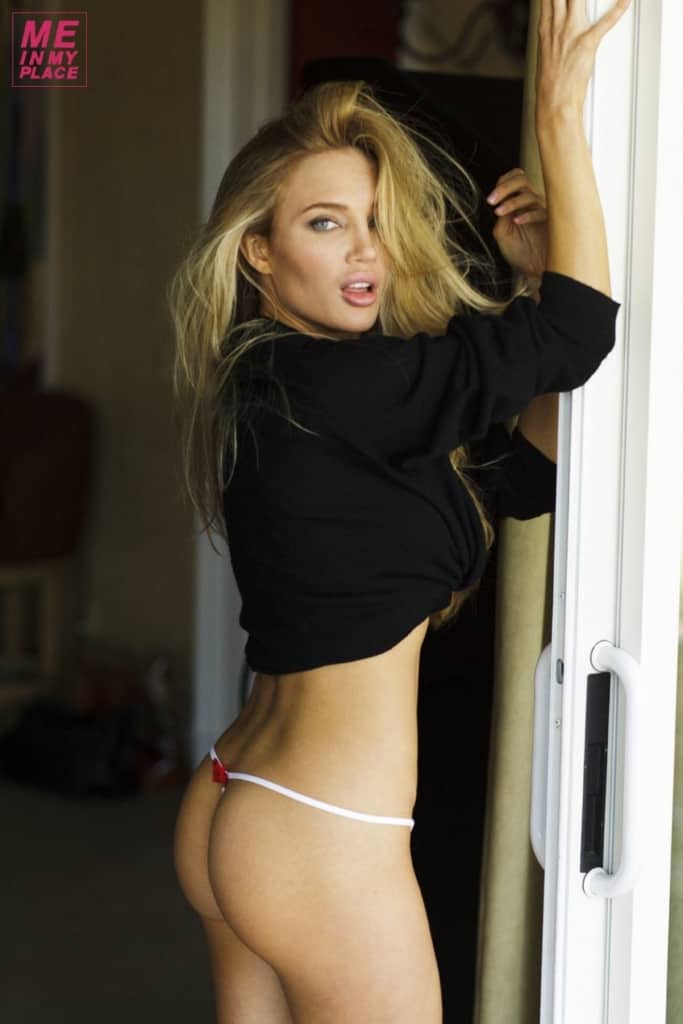 Natasha is a girl who made the most of her opportunities. She grew up in Russia poor, like many others, but married an American, a sort of Mail Order Bride date. She entered the America's Next Top Model and after a shaky start she finished runner up.
That started her career as a real model. Natasha was born in Rostov, Russia, in 1985 but really made her career as a model in the USA.
She has appeared on the Tyra Banks TV Show and has made small appearances on other shows as well. She has a daughter and seems to be happily married. Some of her photoshoots suggest that her husband is one lucky dude.
---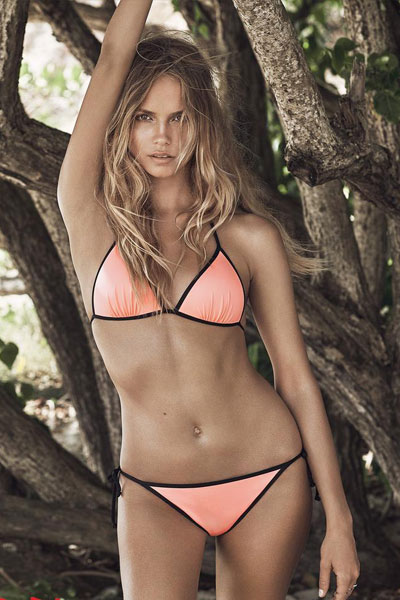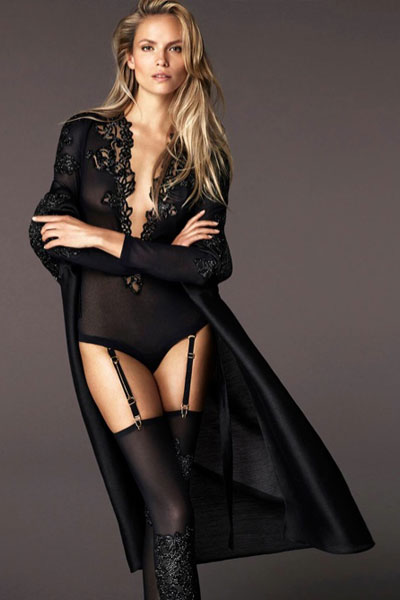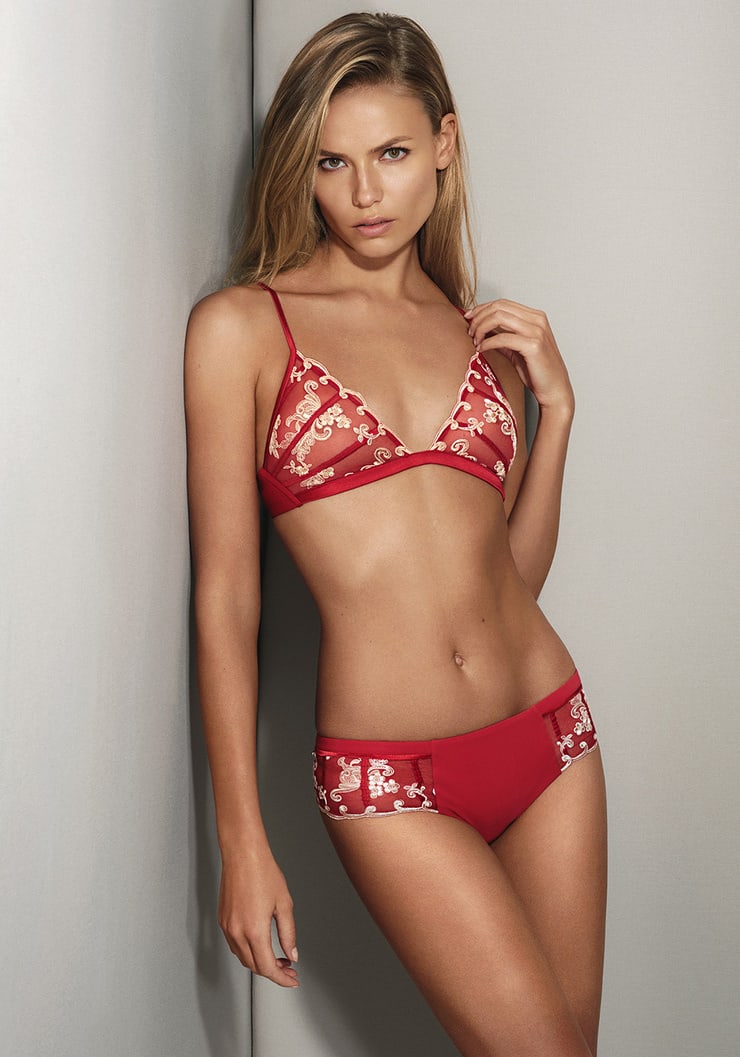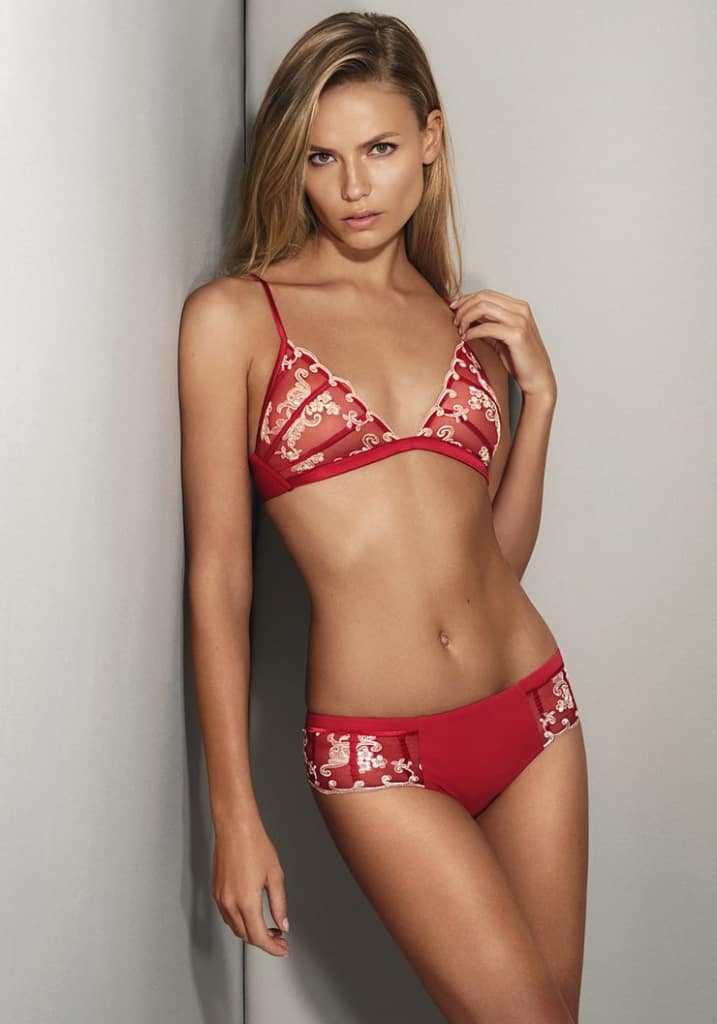 The reason this young lady changed her name is obvious. Born Natalya Sergeyevna Polevshchikova in 1985, it was certainly a clever move to change her name to Natasha Poly. She is a strikingly beautiful model and with her looks, height and attitude she is in high demand for fashion work.
She has appeared in a number of prominent advertising campaigns, on magazine covers and anywhere where high fashion is happening. She is married and has a daughter. There are some smoking hot photos of her if you search the web.
---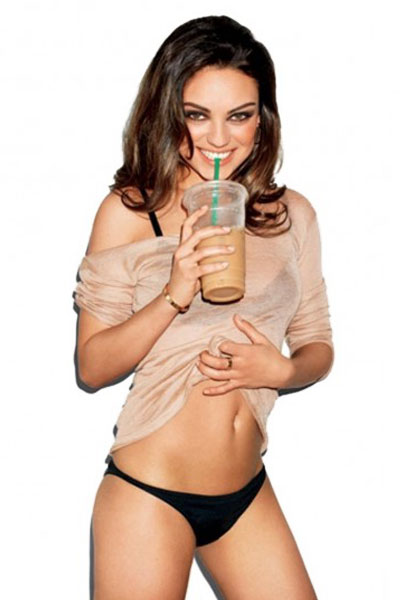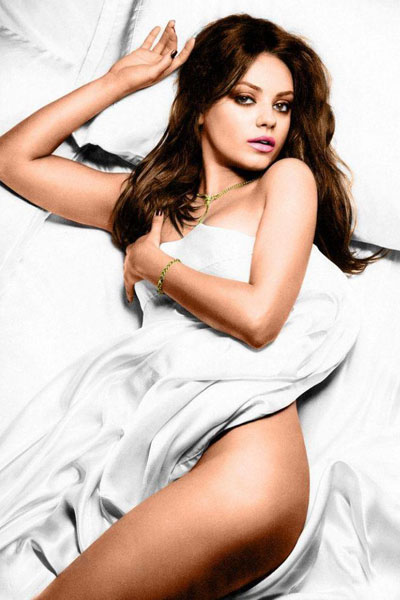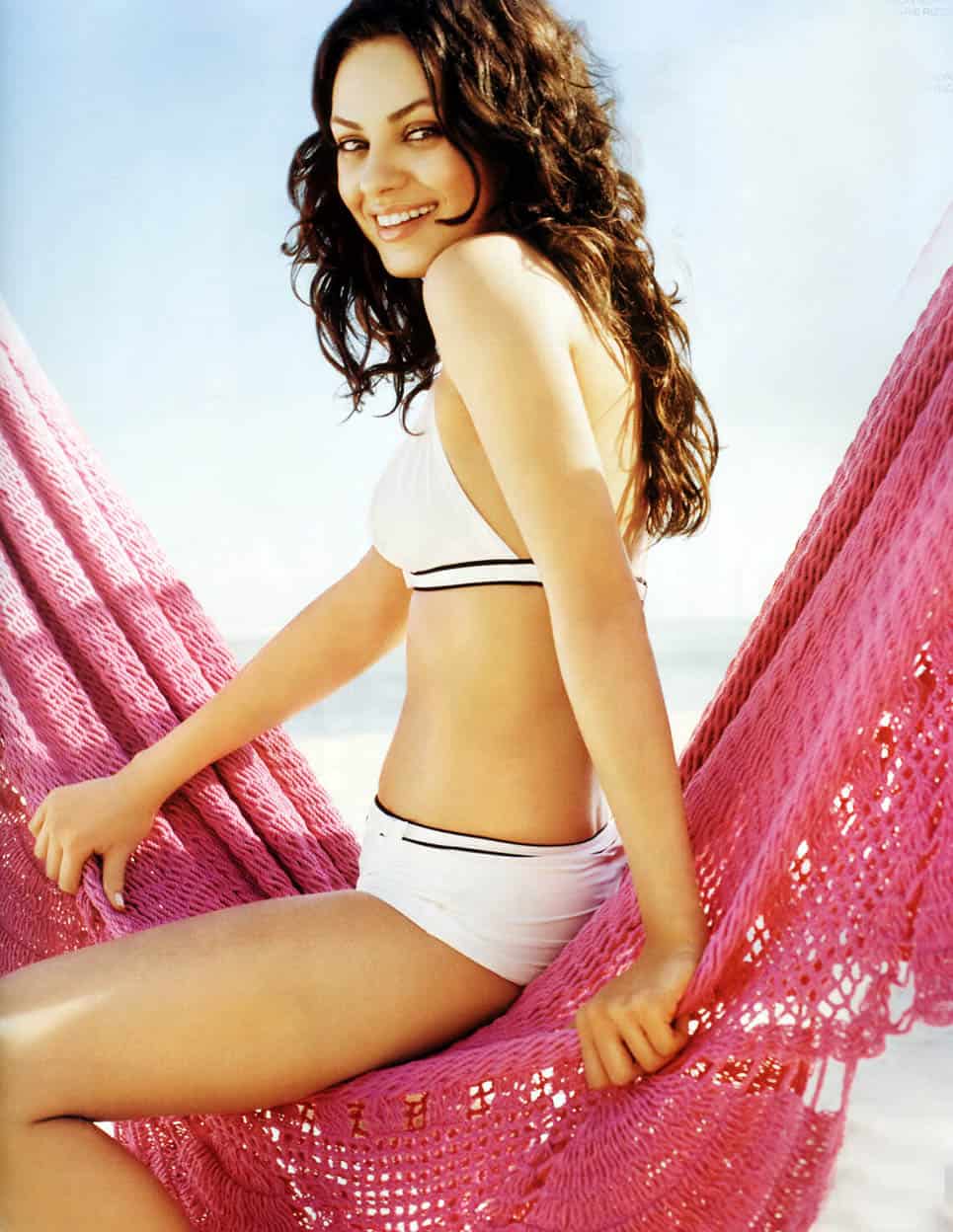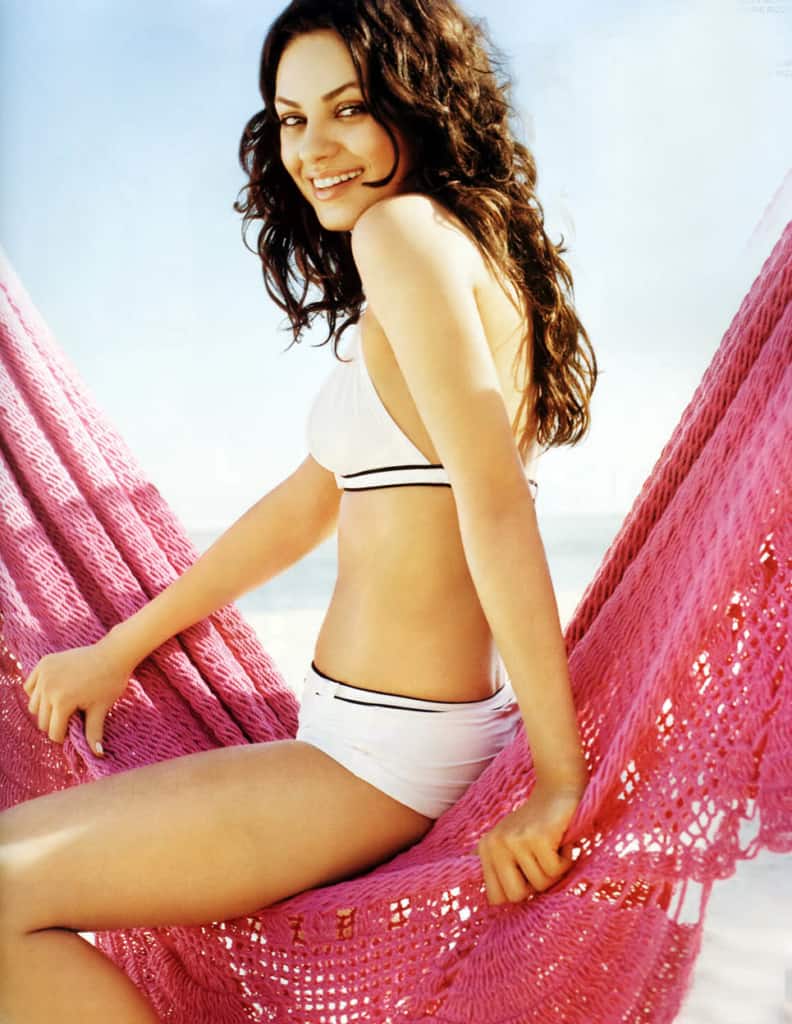 Born: August 14, 1983
While strictly speaking Mila is Russian as she was born there, she is listed as a USA actress because she moved there when she was 7 years old. She was born in 1983 and married Ashton Kutcher in 2015.
Her rise to fame came with her starring in the TV show, That 70's Show and also co-starred in a couple of good movies, The Black Swan and Forgetting Sarah Marshall.
She also did some voice work on The Family Guy. She has been in quite a few very popular movies and has successfully combined marriage and motherhood with her acting career.
---
Anfisa Chekhova
TV and Radio Presenter, Singer, Actress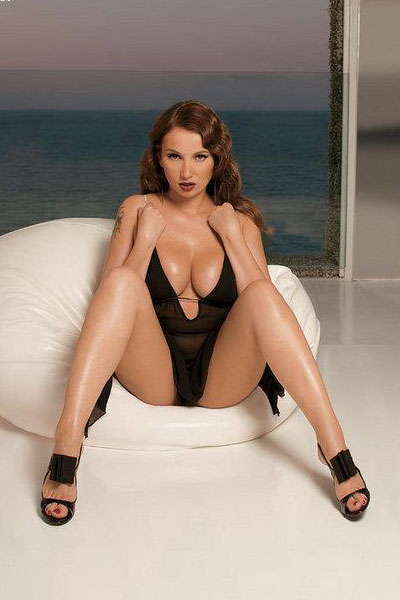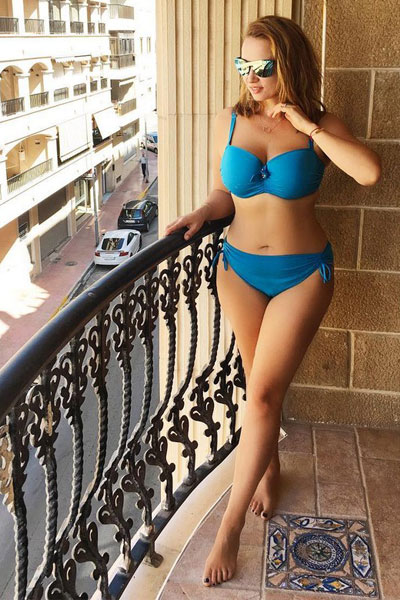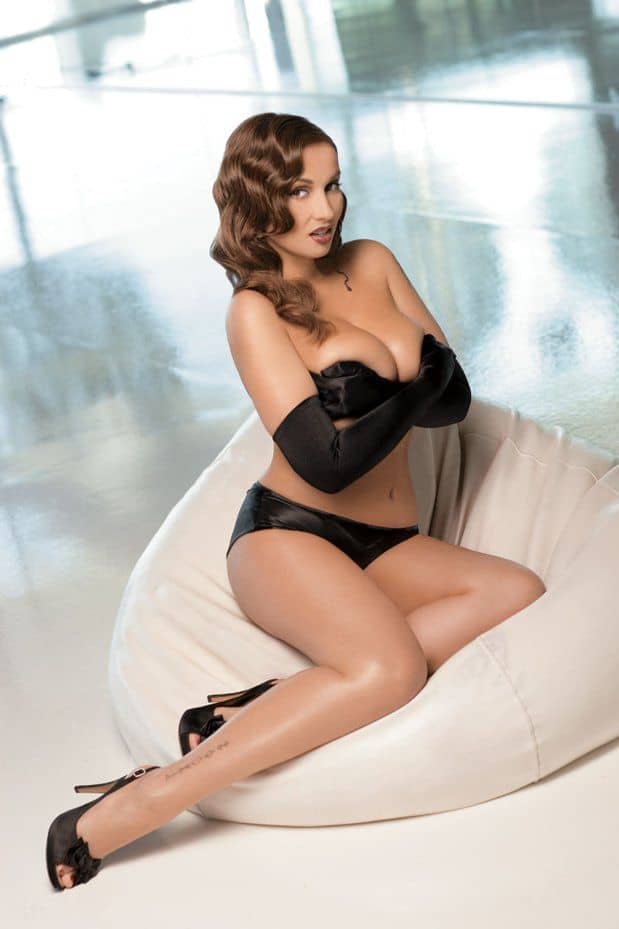 Not only is Anfisa one very hot looking Russian babe, but she does a TV show that provides sex advice called Sex with Anfisa Chekhova – of course! She was born in 1977 and was married in 2015.
She has appeared in a number of movies, all released in Russia. Not a lot seems to be known about her outside of Russia but interestingly enough, her appearance on internet lists as one of the top 50 sexiest looking women means somebody has done their research!
---
Victoria Lopyreva
TV Presenter, Actress, Model, Blogger, Miss Russia 2003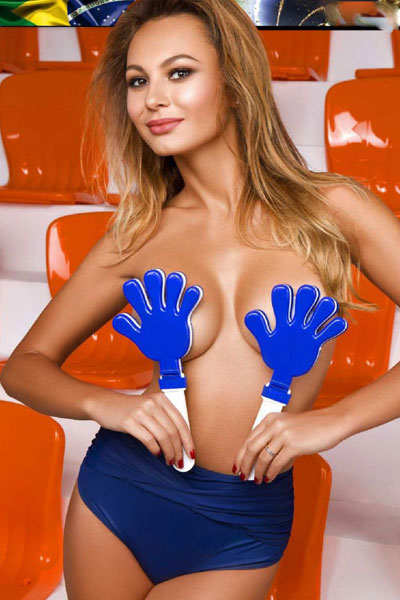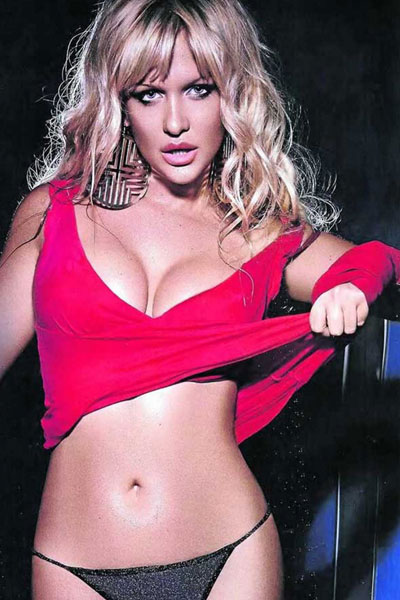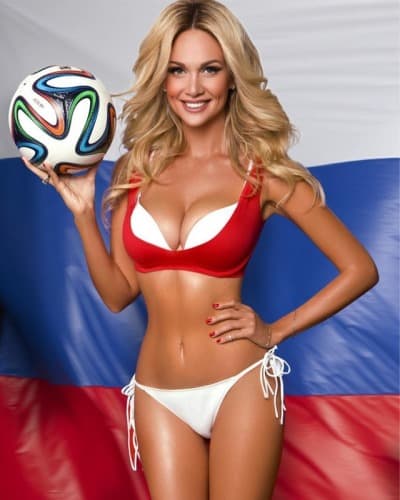 Sizzling hot Victoria was crowned Miss Russia in 2003. She is pretty smart as well and served as a director of the Miss Russia pageant after winning. She has appeared on the TV show Russian Survivor and is listed as a model, TV host, actress and wannabe celebrity.
She was born in 1983 and during 2017 and 2018 she will be the official face of FIFA and the World Cup being held in Russia.
She fits the stereotype of a Russian beauty perfectly. Long legs, blonde hair and electric blue eyes. Her looks alone will attract an extra few hundred thousand to Russian for the World Cup.
---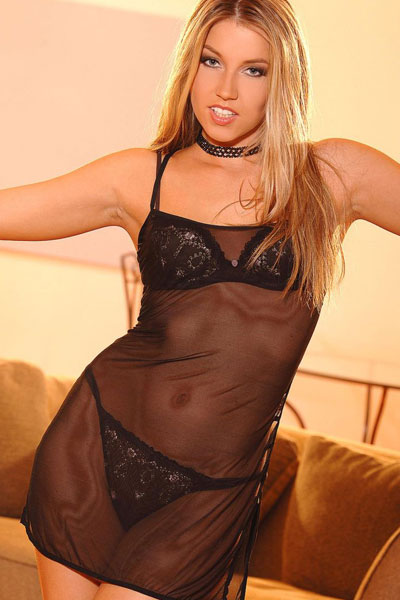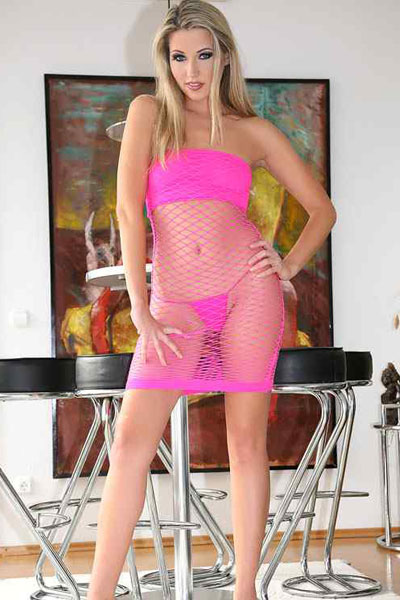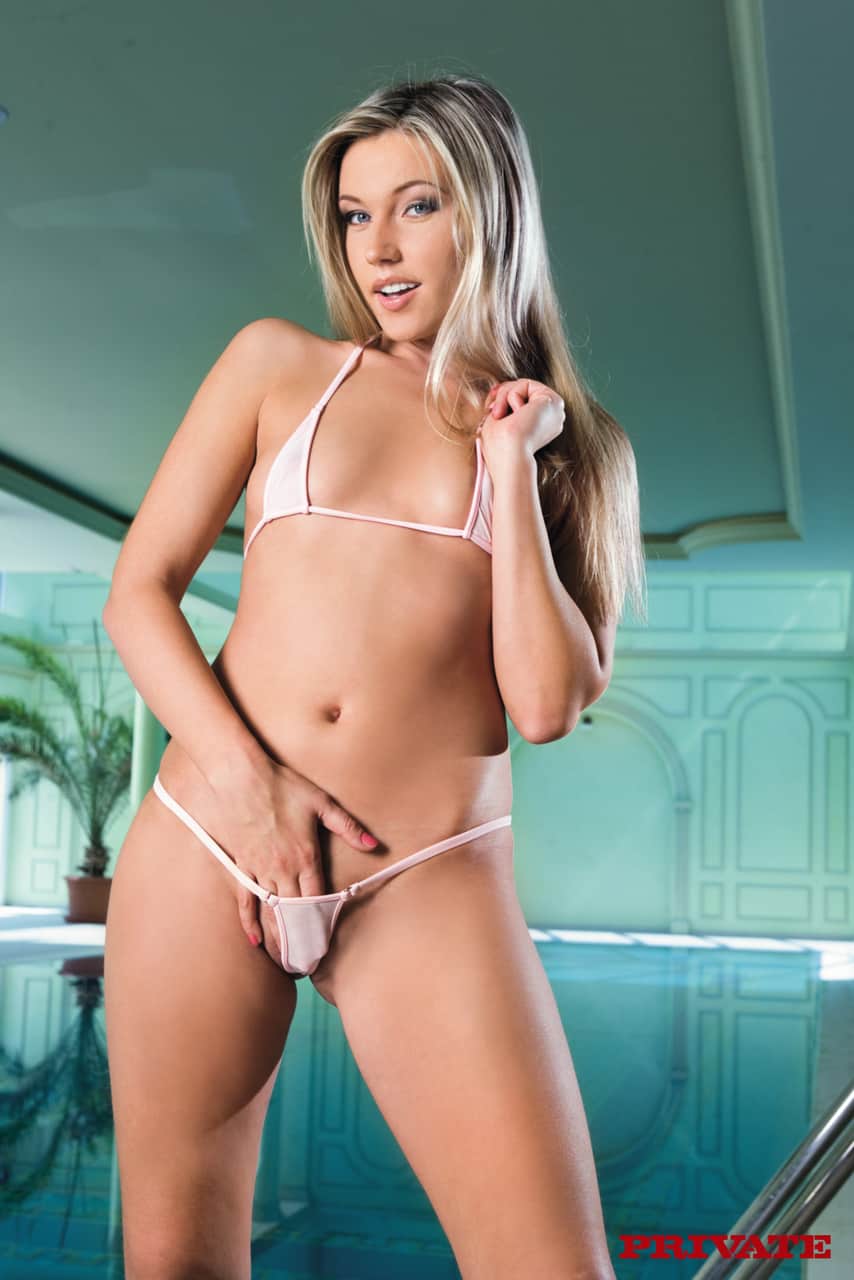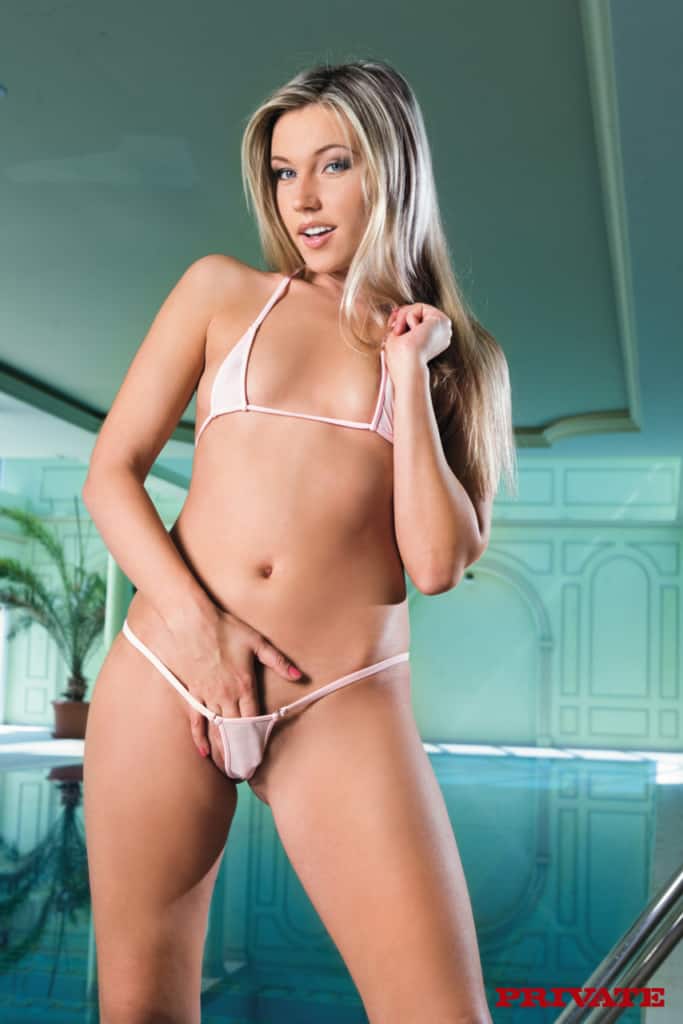 She specializes in being a naughty girl for the cameras and with her looks and body it's no wonder she is popular.
When trying to search her name on the internet you will come across all the porn sites on which her videos appear.
It's not our business to judge people by their careers and no doubt Cherry will eventually change to being an actress, model, and singer as time goes by.
At the moment though, she is a seriously hot looking young lady.
Want to Date Hot Russian Girls?
If that list wasn't enough to convince you that Russian women are the hottest in the world then there may be something wrong with your eyes!
Looking at pictures of sexy Russian models is all fine and good. But wouldn't you rather be dating one?
Well, luckily you can. Take a look at out our gallery of Sexy Russian Mail Order Brides where you will find incredible Russian women looking to date a guy like you.