There are many positive stereotypes about Thai women. Physically, they have a reputation for being short, thin, and petite, of being delicate and graceful, and (like many Asian women) of aging extremely well.
You will also notice if you actually bother to read the text below, that many of these Thai beauties actually come from mixed marriages, where one of the parents is of European descent.
So, if you are considering marrying a Thai woman, you can rest assured that your offspring will almost assuredly be a whole lot more attractive than you or your ex-wife.
Hey, but don't just trust me because I am so hot. The women below are Thai mail order brides. Would you like to meet one of those girls? You have a shot, but you have to try.
Here is our list of the top 20+ hottest Thai women on the planet.
---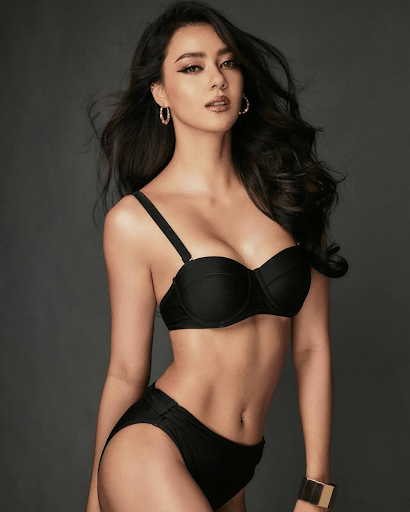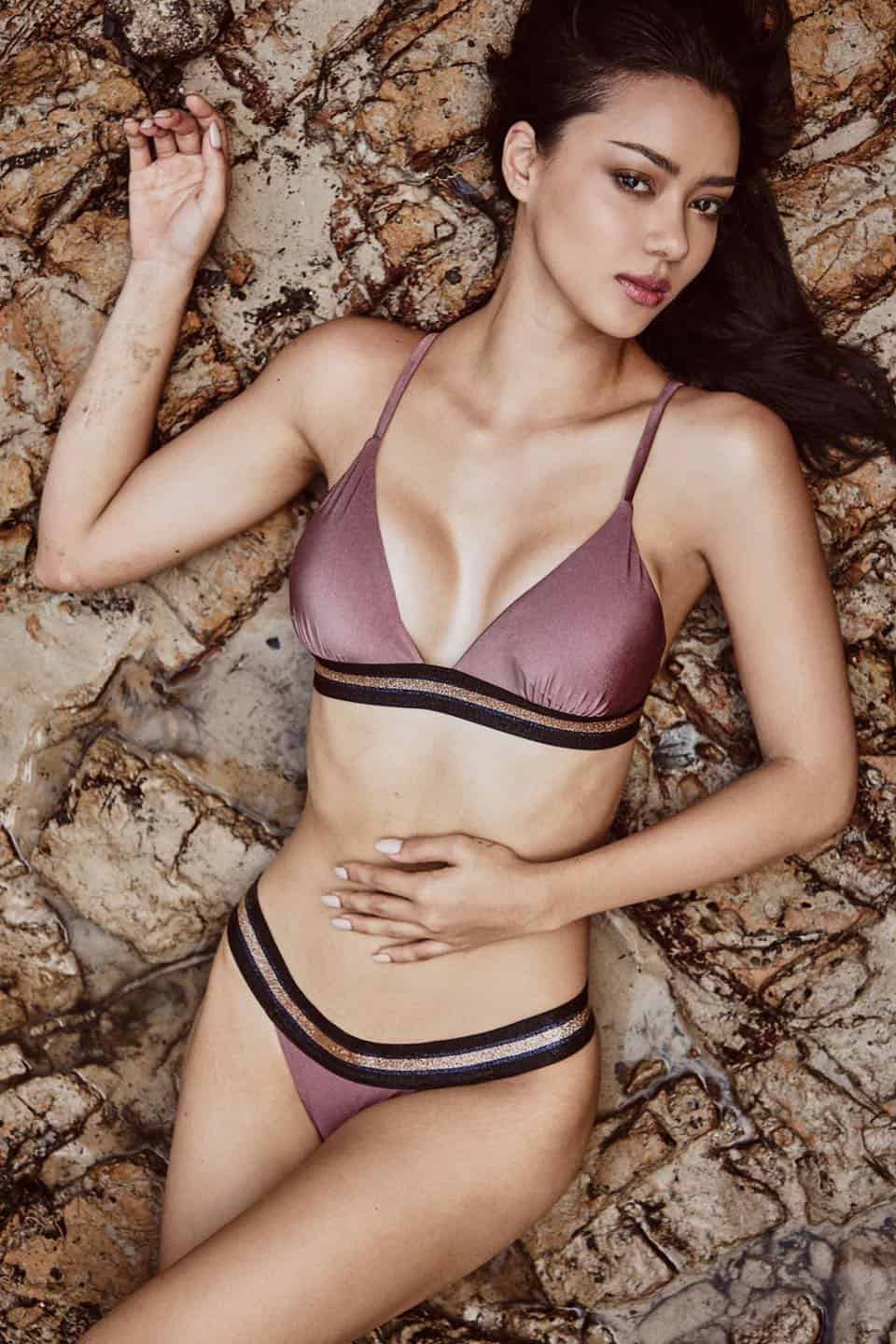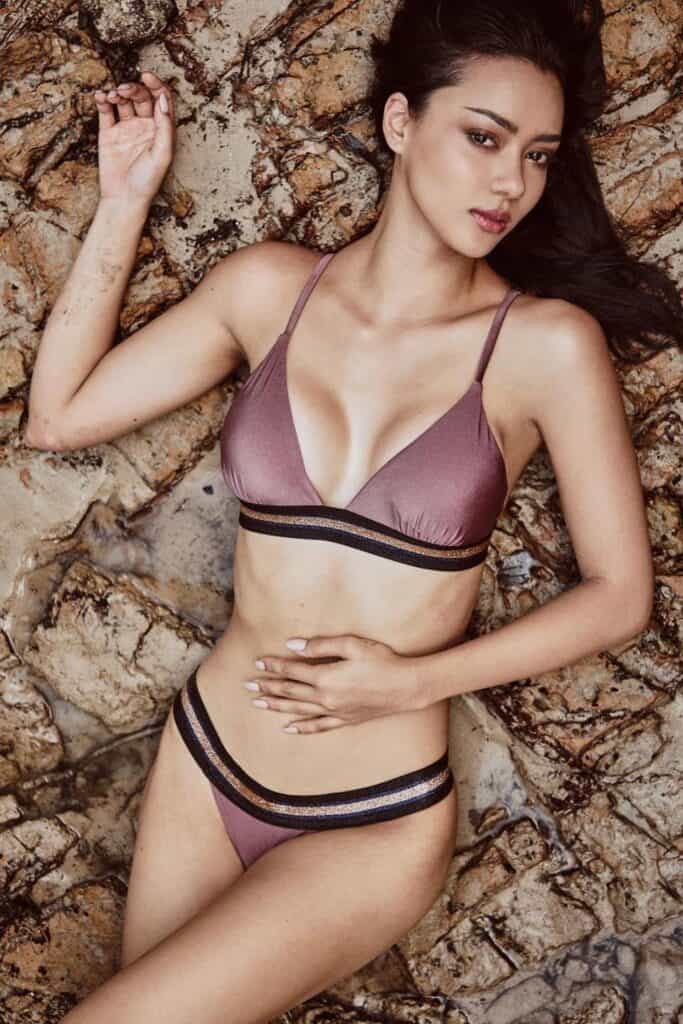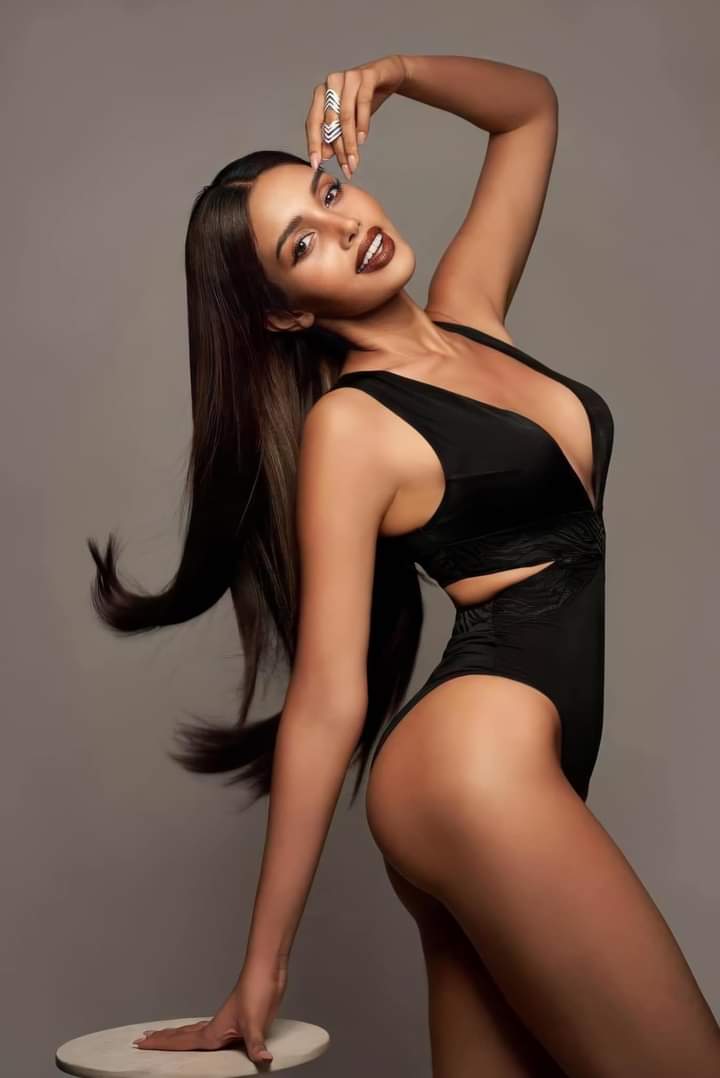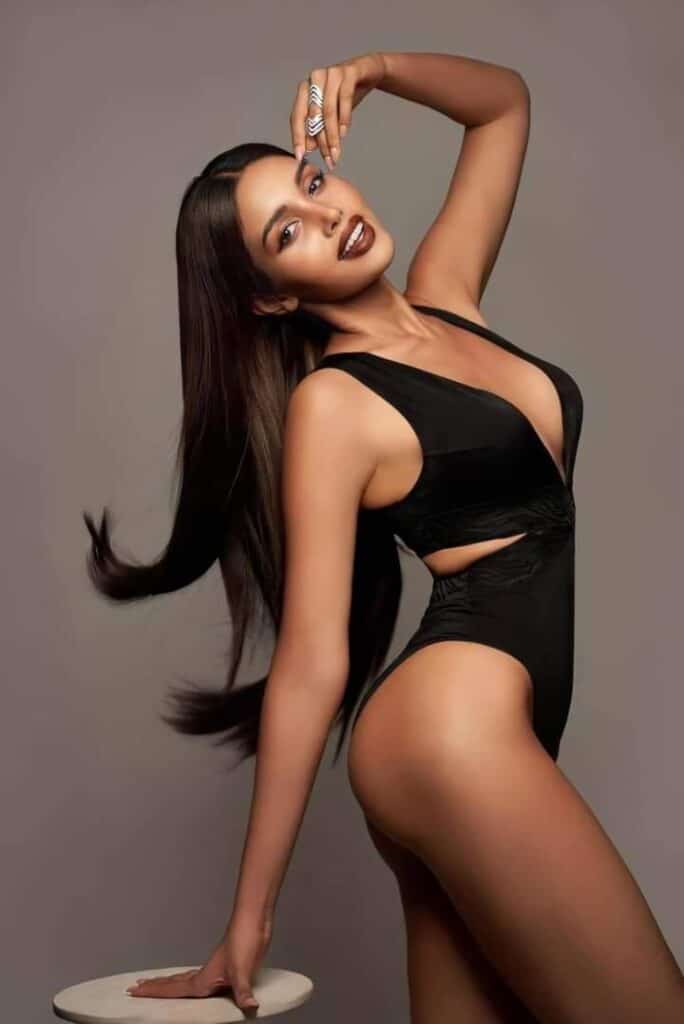 Amanda Obdam is a stunning Eurasian model has won a slew of beauty pageants including Miss Universe – Thailand in 2020. She seems to have gotten the best genes from both continents.
Amanda was on 17 June 1993 in Phuket of Thailand to a Thai mother and a Dutch-Canadian father. She grew up on the beach in Phuket and began modeling as early as 2011.
Then she moved to Toronto for university. Those Canadian winters must have come as quite a shock to a girl who had grown up on the warm waters around Thailand, but Amanda persevered. She earned a degree in Management and Business Administration with first class honours from the University of Toronto. Strangely, it was only after returning from the "Great White North" that Amanda began her assault on pageants.
Amand is intelligent and compassionate and that has sometimes gotten her into trouble.
For a few months after winning Miss Thailand she was officially nation's the Mental Health Ambassador. Then she dropped a few Tweets about the mental health of the Thai police: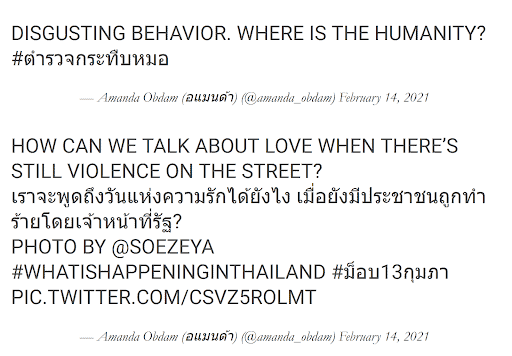 She was quickly fired as Mental Health Ambassador.
Regardless, Amanda's future looks bright.
---
Mookda Narinrak
Model, Dancer, Actress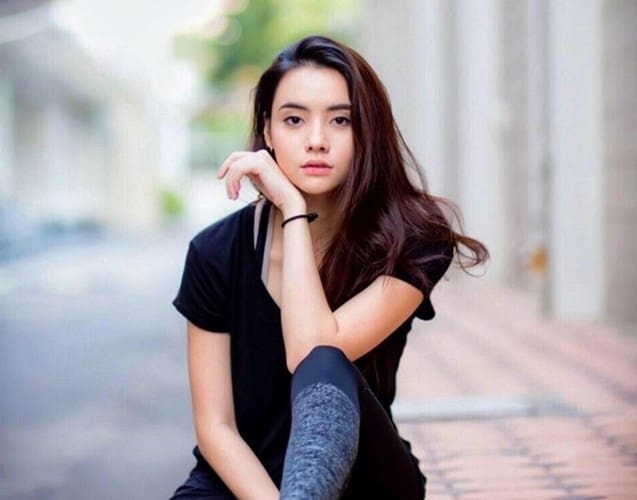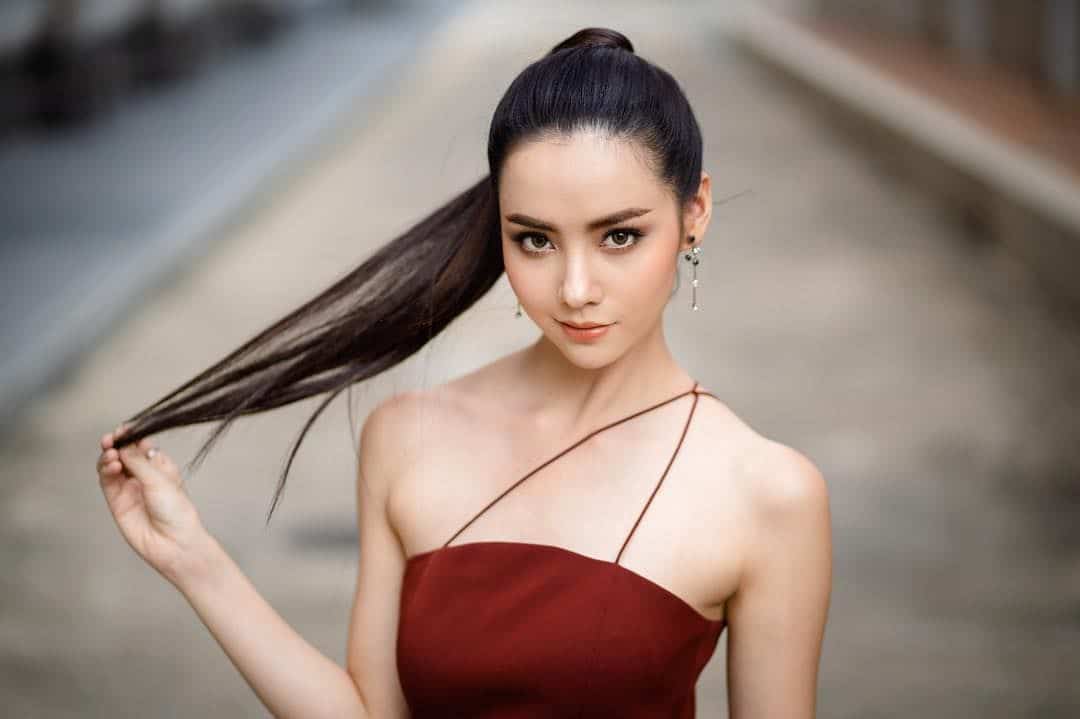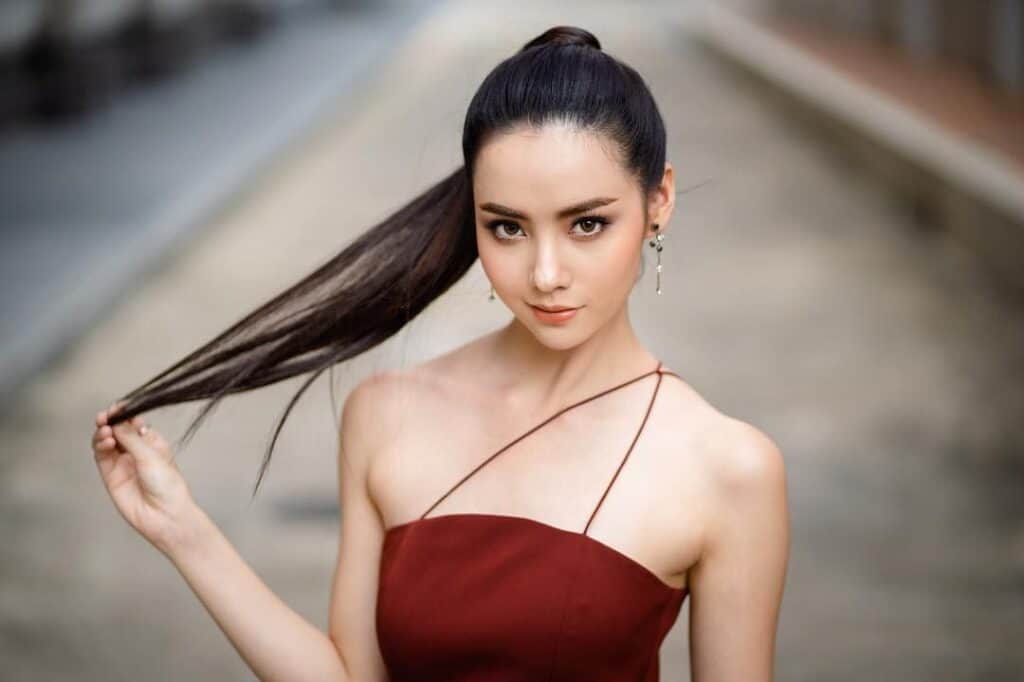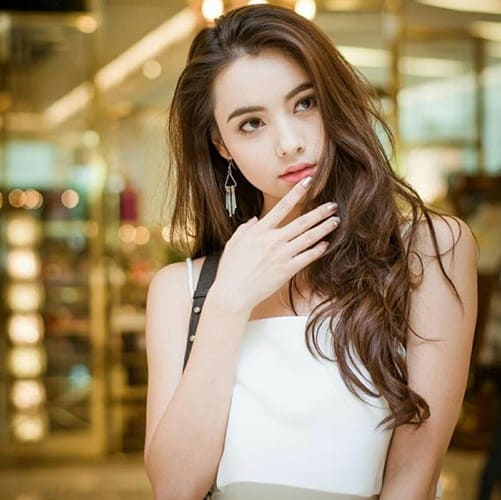 Mookda Narinrak is a stunning Thai model, dancer, and actress from Ranong, Thailand where her family runs a tree house business. Her modeling career started young when she won the Miss Teen Thailand in 2011.
She is nicknamed Mook and she is an elegant young lady who brings a sense of grace to even the most banal of photo shoots. Her elegant dancer's body and grace always shines through. She won numerous dance competitions including the prestigious "To Be Number One Idol" in 2012.
She is a hot Thai girl – through and through – but she is also an intelligent young lady. She graduated at Communication Arts BA from University of Thai Chamber of Commerce and she also is a successful actress.
Mook also enjoys painting.
---
Nuttanicha Dungwattanawanich (Nychaa Nuttanicha)
Actress, Model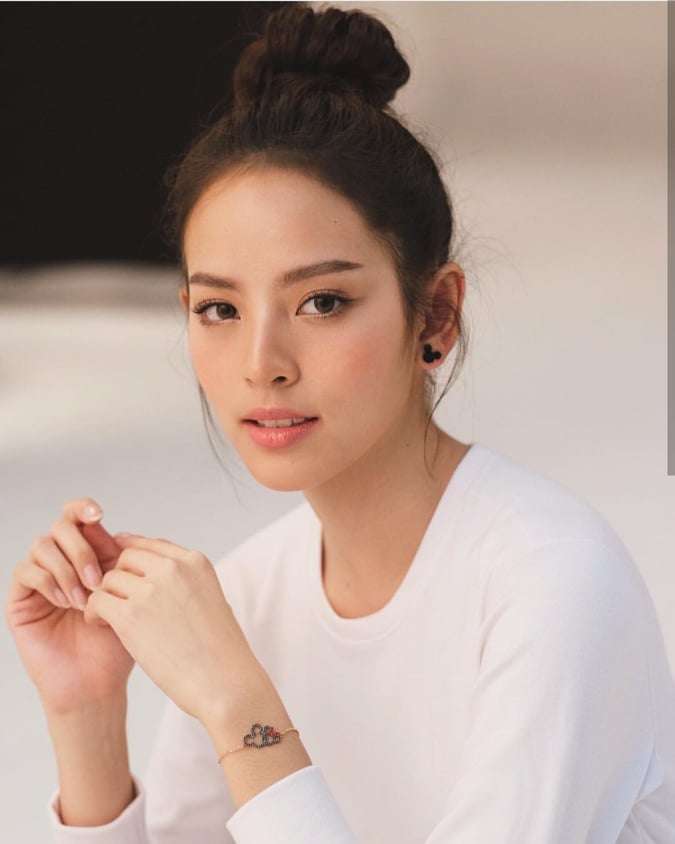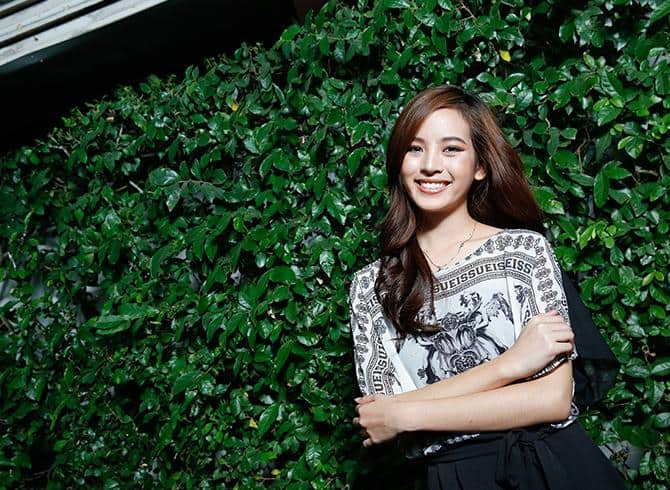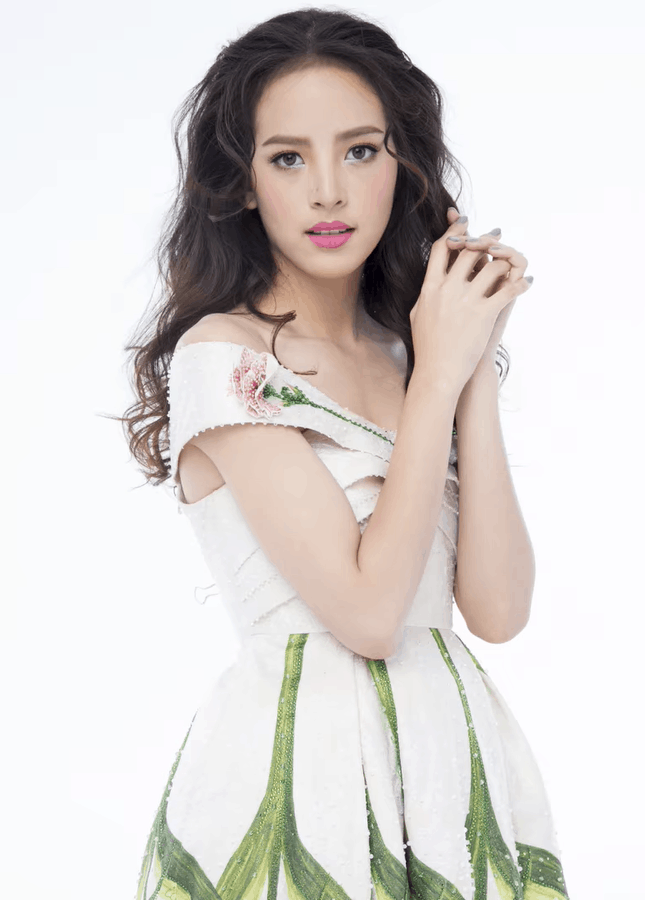 Nuttanicha Dungwattanawanich is a Thai actress and model. She is currently seen on Channel 3 in the TV drama 'Plerng Prang Tian'. Nicknamed Nycha, this sexy Thai girl likes dancing, painting, and listening to music.
Nycha started working in the Thai entertainment industry in 2013 with the big hit TV drama 'Thong Nuea Kao'. She went on to play a variety of supporting roles. She was the co-lead in Cubic, Sam Bai Mai Thao, Luerad Mungkorn: Raed, and Sapai Jao.
She played the lead role for the first time in a TV drama Nang Ai in 2016. Nycha is currently filming a new TV drama Duang Jai Nai Montra with Tono Pakin.
Nycha often plays the girl next door type. It suits her fresh looks and sweet disposition, but she has shown good range as an actress and has a bright future for years to come.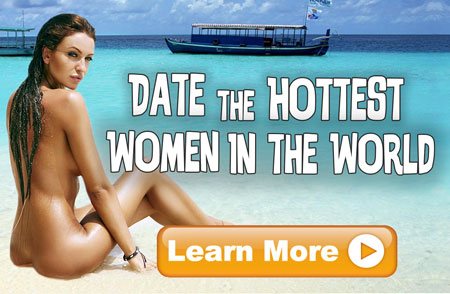 ---
Namtan Tipnaree
Actress, Host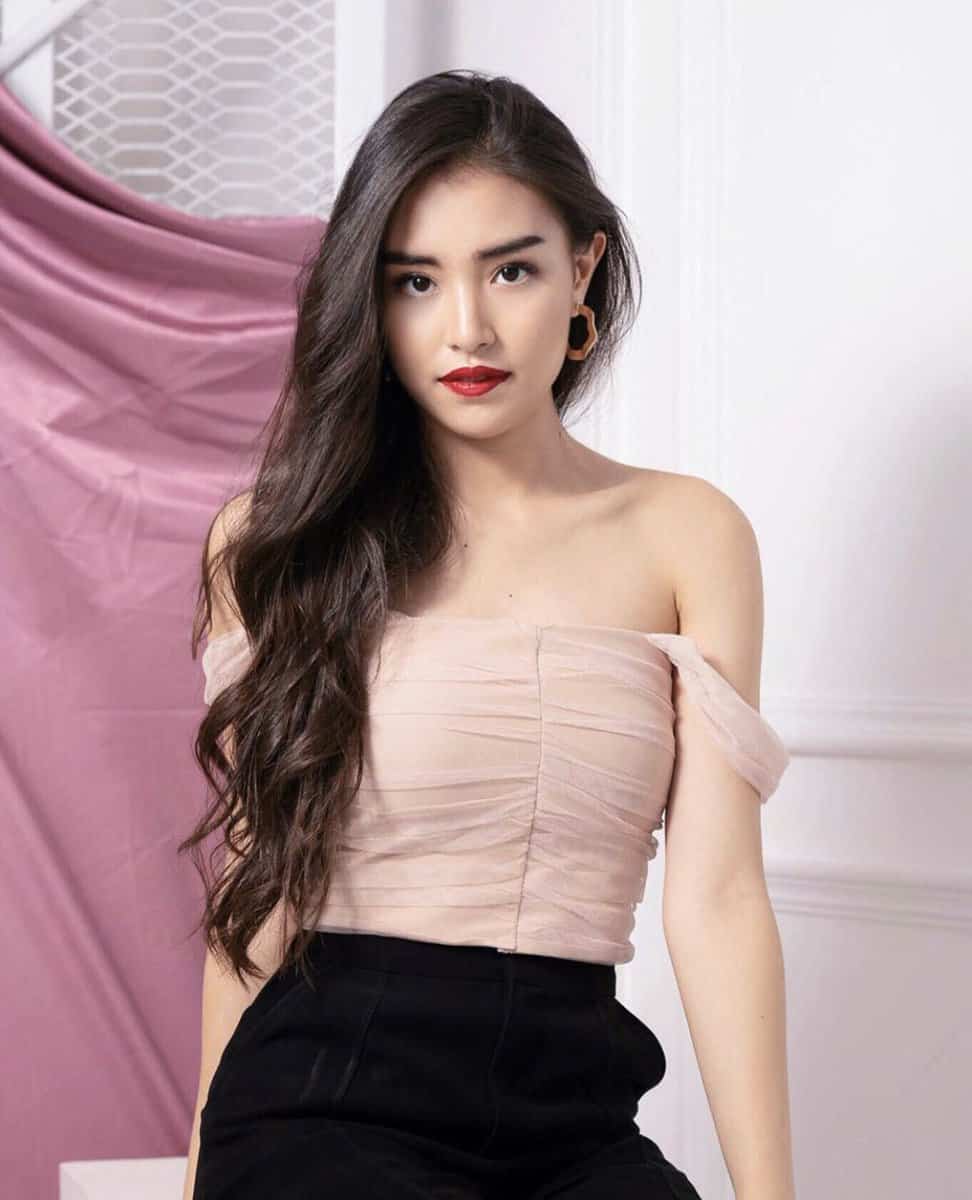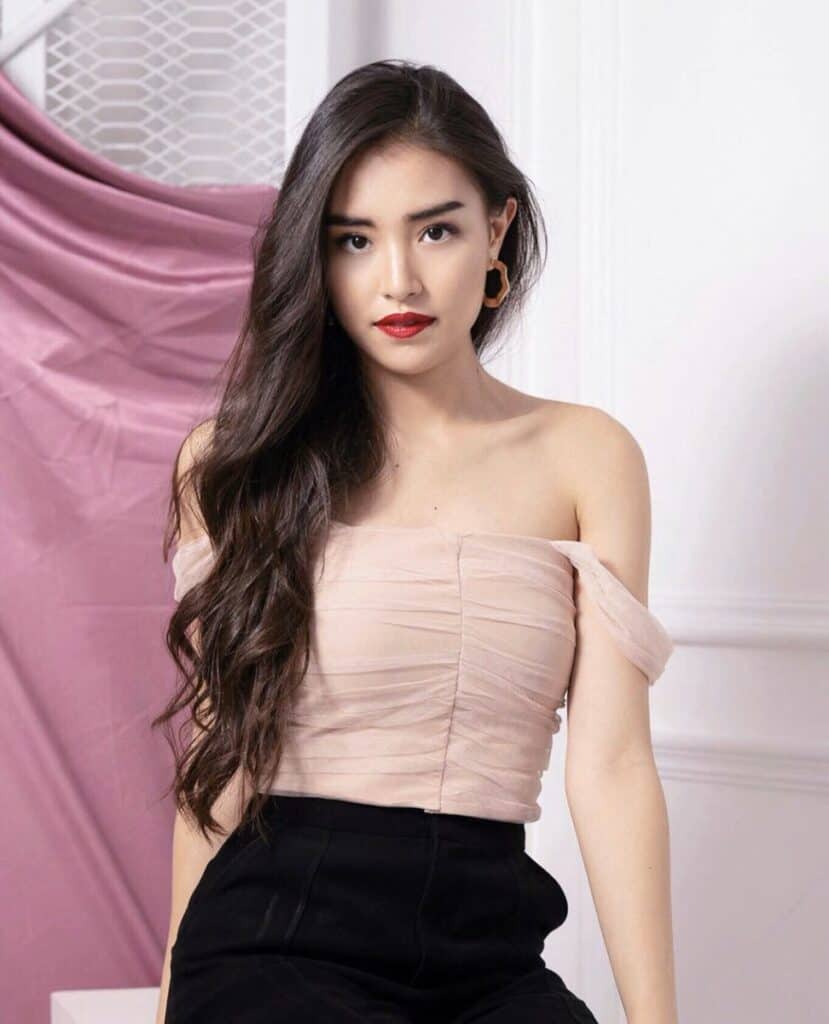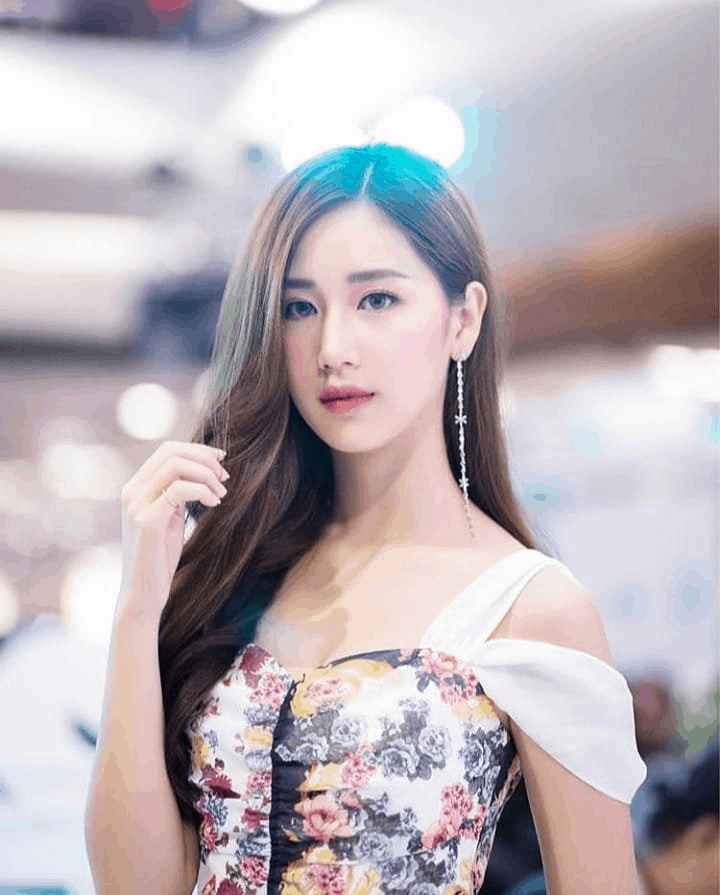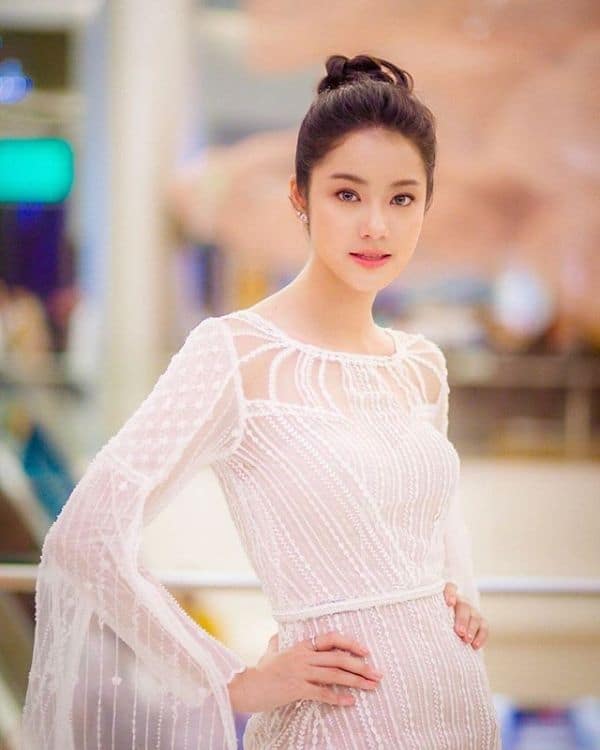 Tipnaree Weerawatnodom or Namtan started in the entertainment industry in 2013 as a regular on the Strawberry Krubcake which she co-hosted with future fellow GMMTV artists Vachirawit Chiva-aree and Pronpiphat Pattanasettanon. She went on to star in U-Prince Series (2016–2017), Slam Dance (2017), My Dear Loser (2017), Friend Zone (2018) and Love Beyond Frontier.
She recently played Meen and Mind in Who Are You (2020) and reprised her role as Boom in Friend Zone 2: Dangerous Area (2020). In the upcoming television series, Romantic Blue: The Series, she will star as Pon.
Namtan loves to stay busy!
She was born on July 1, 1996 in Phra Nakhon Si Ayutthaya Province, Thailand as Narumon Weerawatnodom, and attended Chomsurang Upatham School. In 2018, she graduated with a bachelor's degree in fine arts from Srinakharinwirot University.
For her role in "Who Are You" (2020), Namtan was nominated in the category "Best Actress in a Leading Role" at the 25th annual "Asian Television Awards." Her career is hot!
Namtan also owns an online shop of fish chili paste shop called called Nam-Prik-Ta-Lood. A hot Thai girl who likes hot Thai food!
---
Paweensuda Drouin
TV Host, DJ, Miss Universe Thailand 2019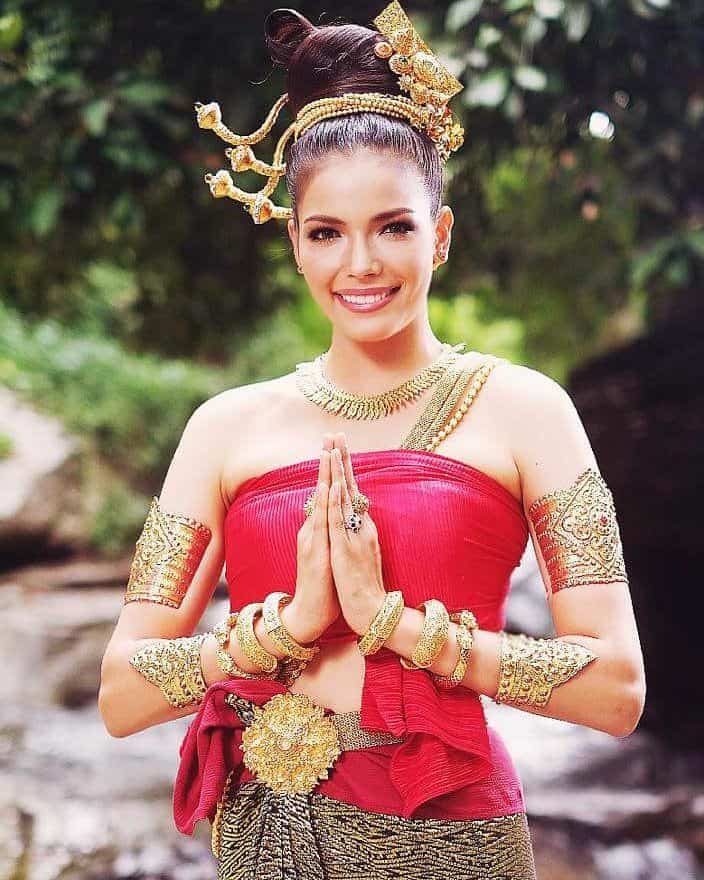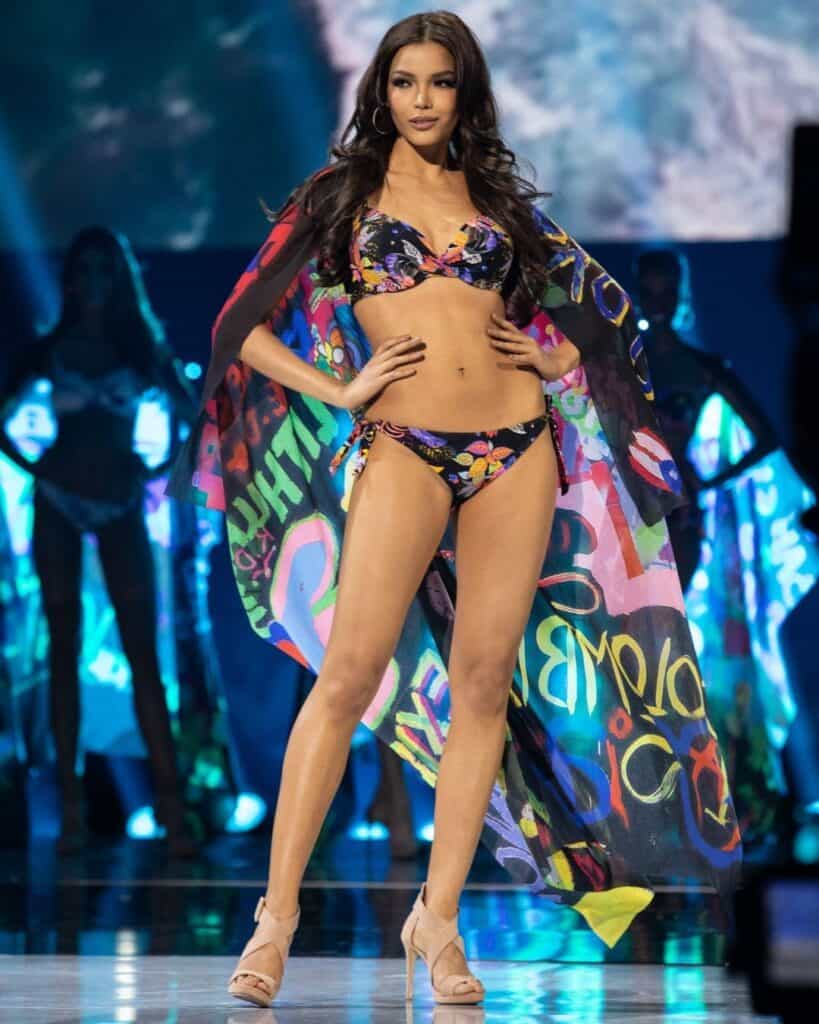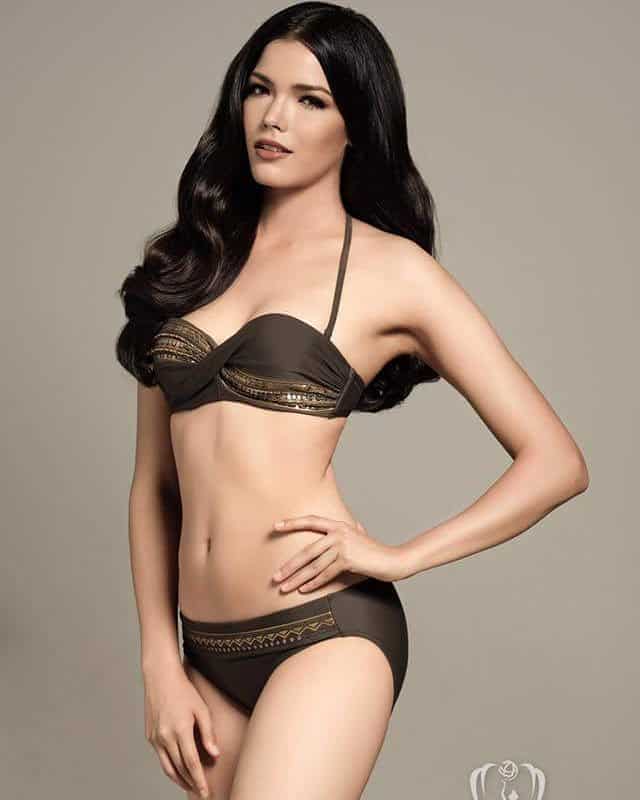 Fahsai or Jennifer Paweensuda Saetan-Drouin is a Thai-Canadian television host, DJ, and who was crowned Miss Universe Thailand 2019. She was among the top five finalists at the 2019 Miss Universe pageant.
Fahsai was born in Thailand as Jennifer Paweensuda Saetan-Drouin on 12 October 1993, but she grew up in Canada with moose, polar bears, and very long winters.
The 5'10 stunner is an ethnic melting pot. Her mother is Thai while her father is Canadian. Ethnically, she is a mixture of Thai, Chinese, French, and English.
After graduating high school, Paweensuda enrolled in the University of Calgary in Calgary, Alberta. She graduated Summa Cum Laude in 2017 with a degree in kinesiology and moved to Bangkok to work as a DJ.
Her Thai nick Fahsai means, "Clear Sky." Or maybe "Bright Future" is a better translation, because her future is white hot bright.
---
Khemanit Jamikorn
Actress, Singer, Model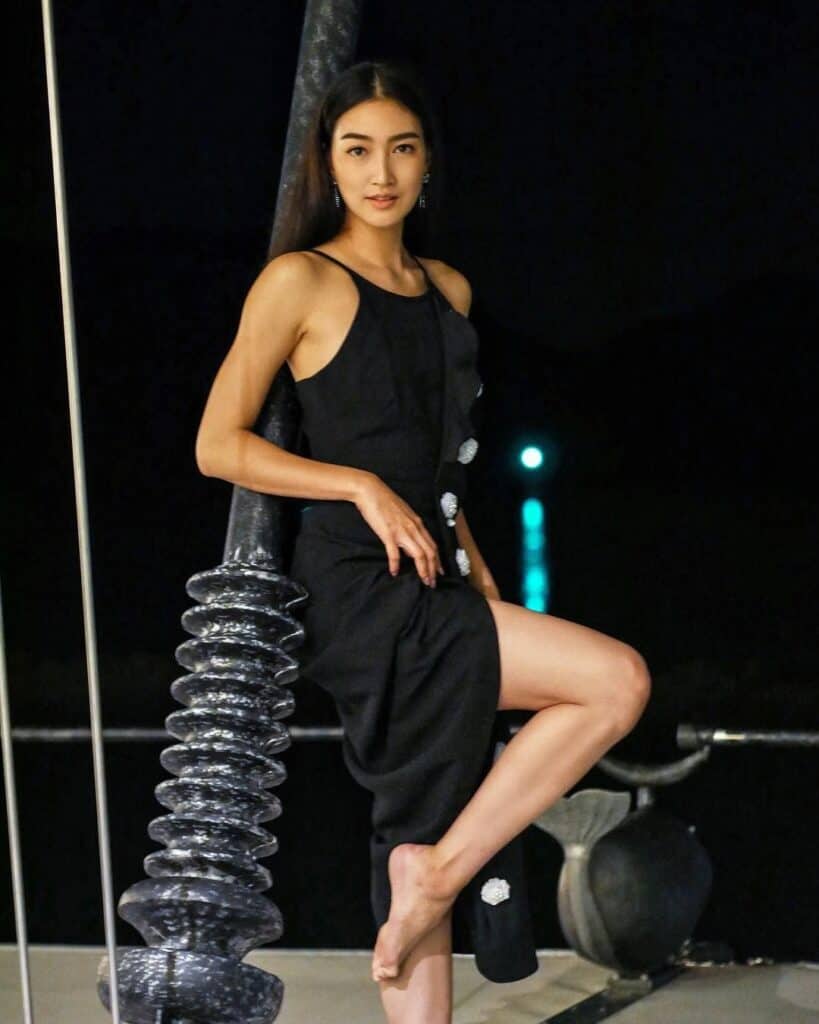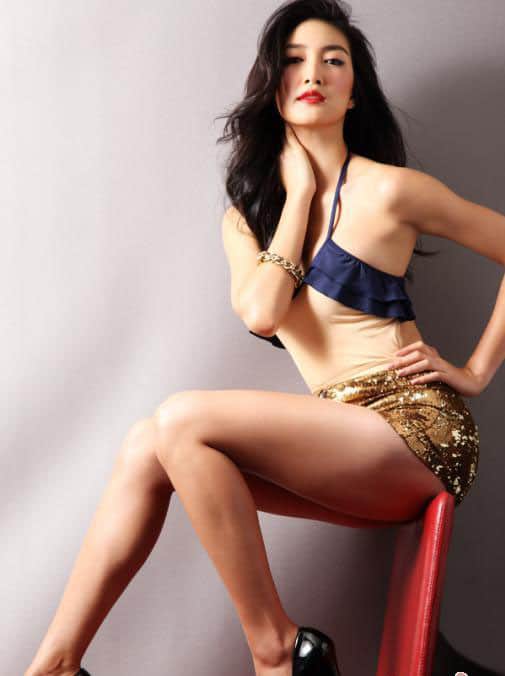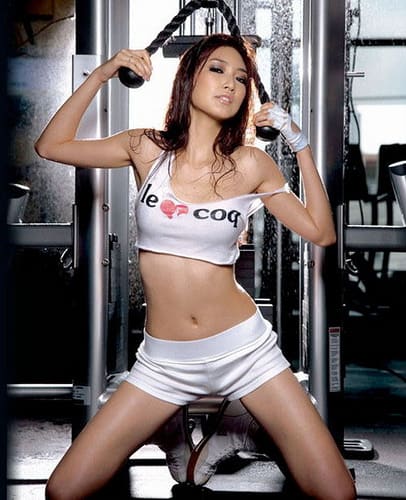 Khemanit Jamikorn is also known by her Thai nickname Pancake. Why she is known as Pancake is something that stumped our hardworking research staff, but she is sweet as maple syrup!
Born in Bangkok on May 27, 1988 Pancake exploded on to the entertainment scene in 2004 when she won both the Thai Supermodel Contest and later Model of the World that same year in China.
Her first big break came with her role on Thoe Kap Khao Lae Rak Khong Rao, a Thai soap opera. Since then she has starred on many more television shows including: Tawee Phop, Prik Gub Khur and Rak Rae. She was originally a model who won the Thai Supermodel Contest in 2004.
She is a multiple-time Top Award nominee, winning Best Rising Actress in 2006. She co-starred with Chalatit Tantiwut in the comedy film Pa Happy She Ta Yer.
She is a Thai actress at the top of her game.
---
Chalita Suansane
Model, Actress, Miss Universe Thailand 2016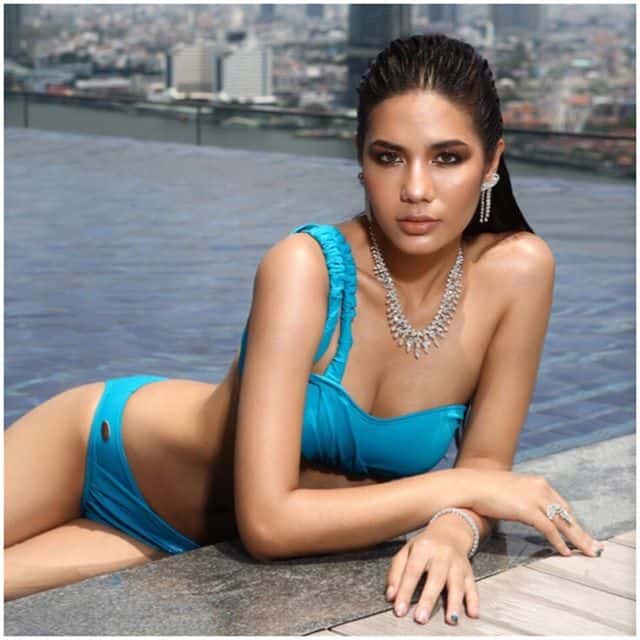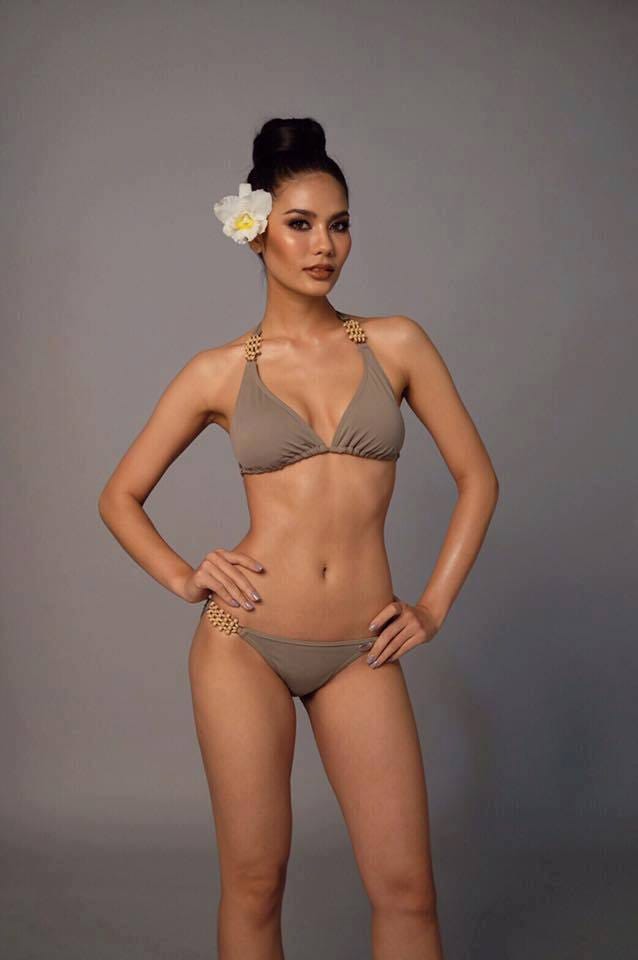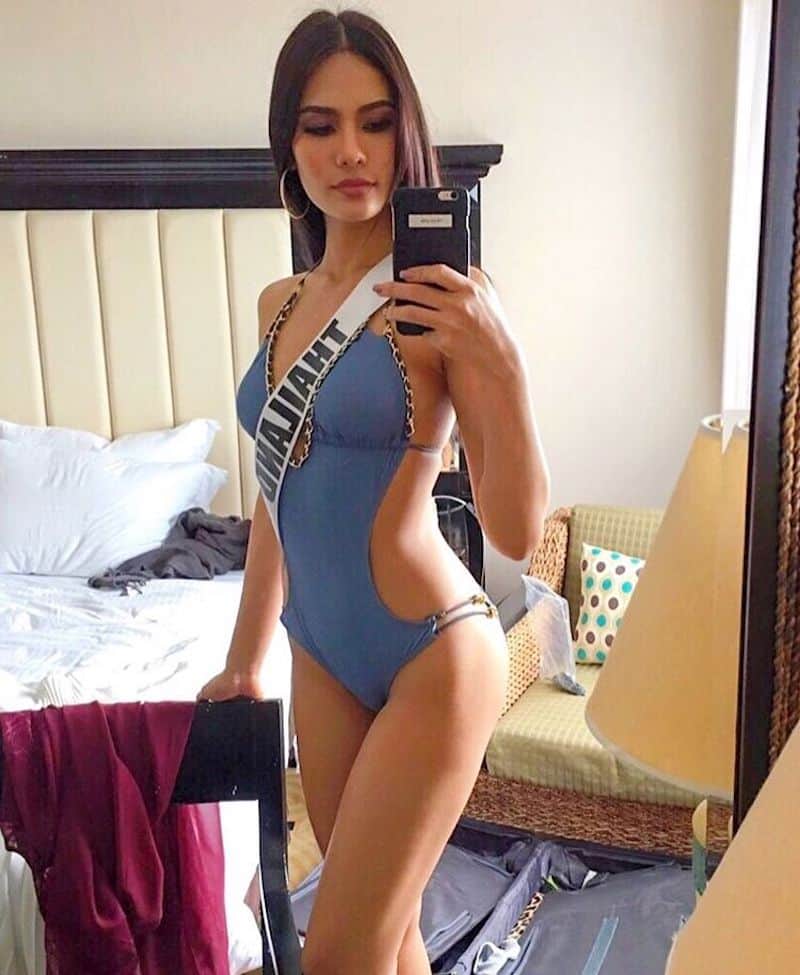 Chalita Suansane is one of the sexiest Thai women ever in 2021. Look at her photo. The camera loves this woman.
Chalita is a model and actress from Nonthaburi of Thailand. Born in 1994 this Thai beauty won the crown as Miss Universe Thailand 2016 and won the fan vote for Miss Universe 2016.
Her success in beauty pageants launched a successful television and film career. She starred in Sarb Krasue, Pah Rak Chang, Preng Lap Lae, The Secret, and Tawan Tok Din. Her fans love her for her simple beauty and earnest likability.
Chalita is a real Thai girl through and through. As a young girl she lived in Samut Prakan where she absorbed the underlying grace and kindness of traditional Thai culture. This is a big part of the appeal of this hot Thai woman.
---
Praya Lundberg
Actress, Model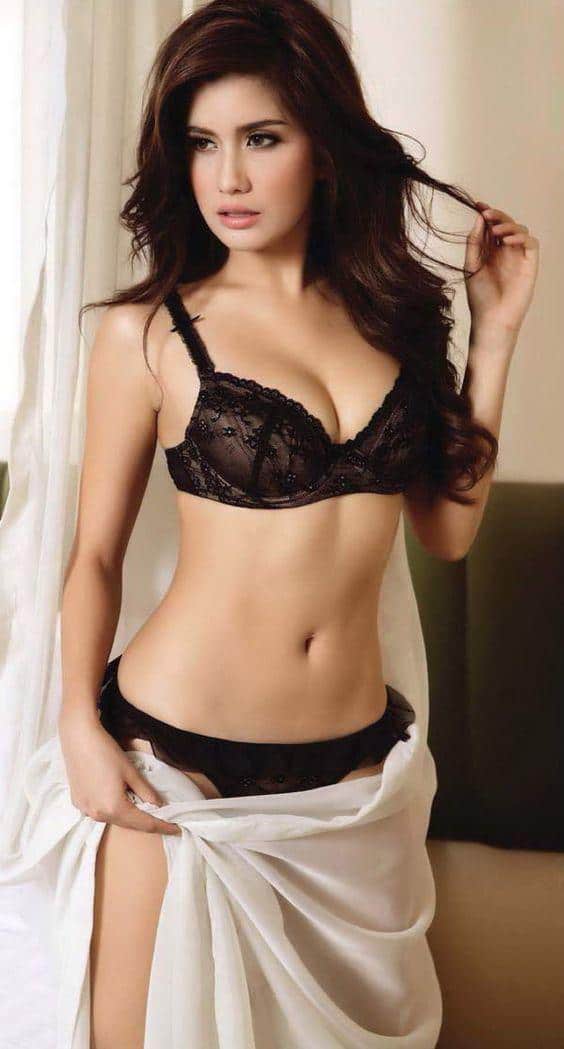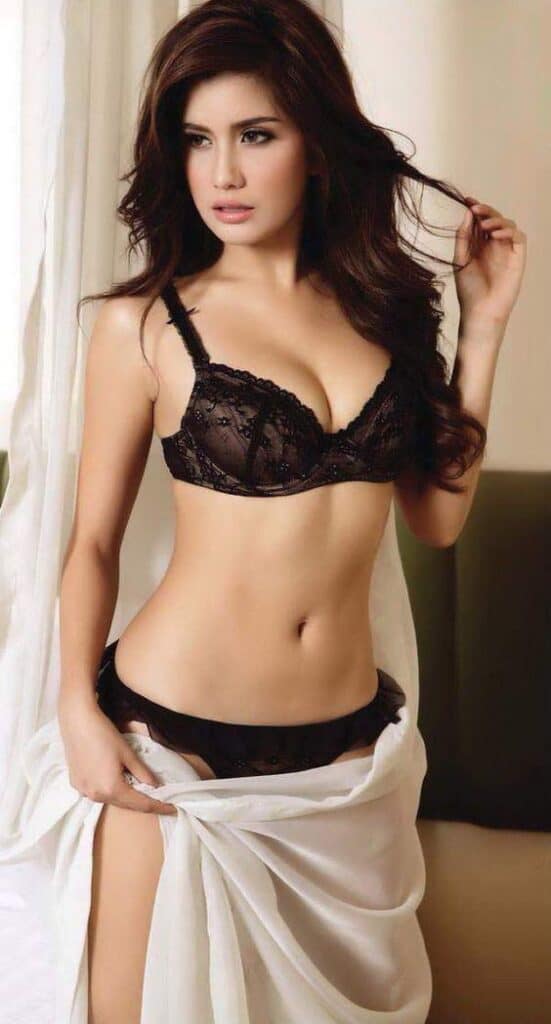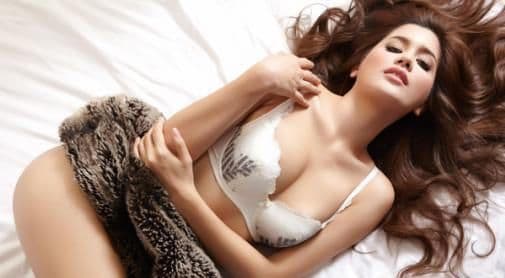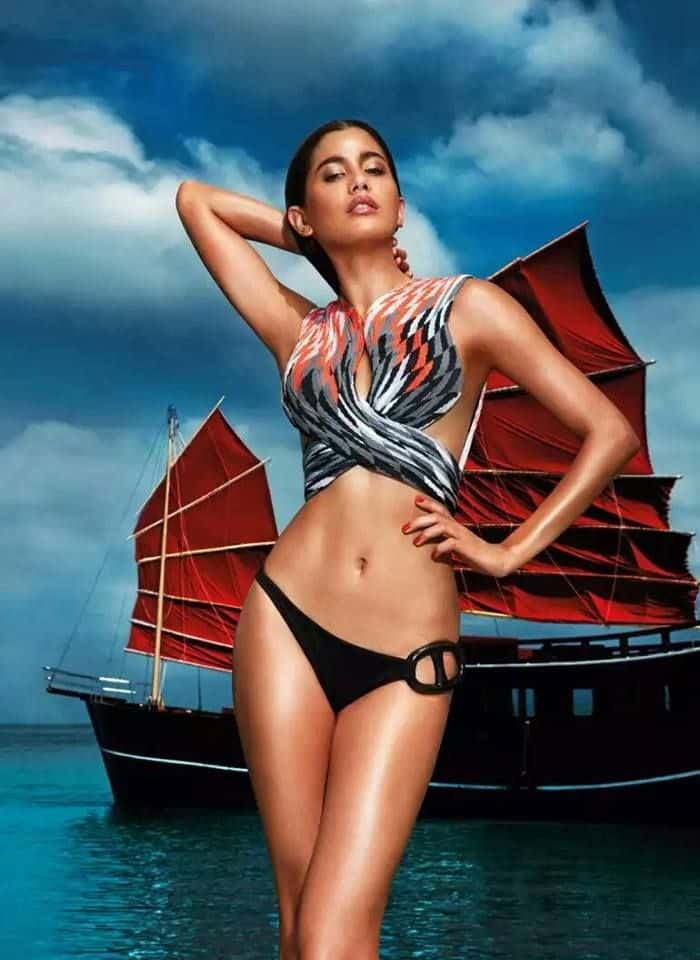 Nataya Lundberg is another of the stunning Euroasian Thai girls who have made such a huge splash on the Thai entertainment industry. This sexy Thai woman has a slew of names because of her mixed heritage.
Nataya is also known as Praya Lundberg or Praya Suandokmai, but she is nicknamed Pu by her Thai fans. Pu's father was Swedish and her mother Thai.
Pu is an extremely successful actress You can see that she is one of the hottest Thai women.
Pu launched her television career on the popular show, Rak Dai Mai Thar Hua Jai Mai Pean. Her first film was the comedy hit, Maa Kap Phra (2006), which she followed up with the action success, Bangkok Adrenaline (2009).
Pu was a successful model before she began acting. She first signed on with the international brand Lux at only 15 years old, and has been featured on the covers of the most important fashion magazines in the world including Vogue, Cosmopolitan, L'Officiel, and Grazia.
Pu also has interests beyond the entertainment and fashion industries. Today she is the UNHCR or United Nations High Commissioner for Refugees' Goodwill Ambassador and the first Goodwill Ambassador from Southeast Asia.
She is a hot Thai girl with beauty, brains, and a big heart.
---
Kimberley Anne Tiamsiri Woltemas
Actress, Model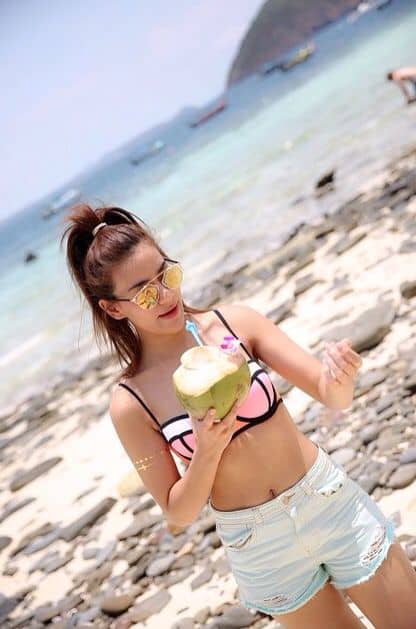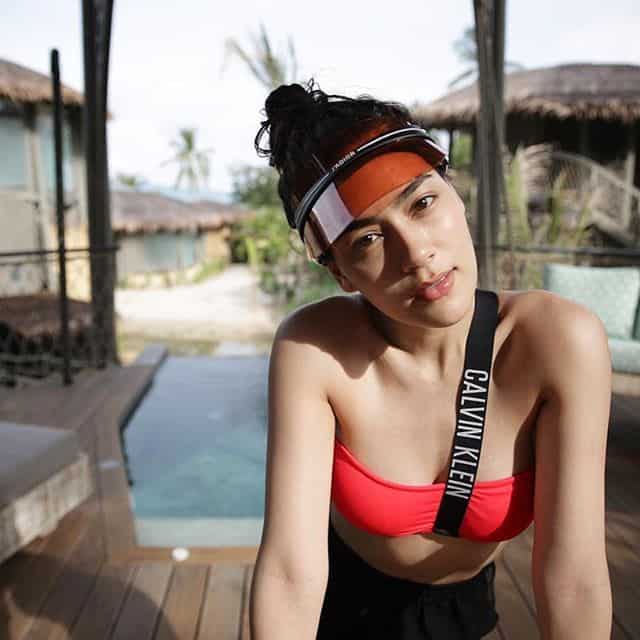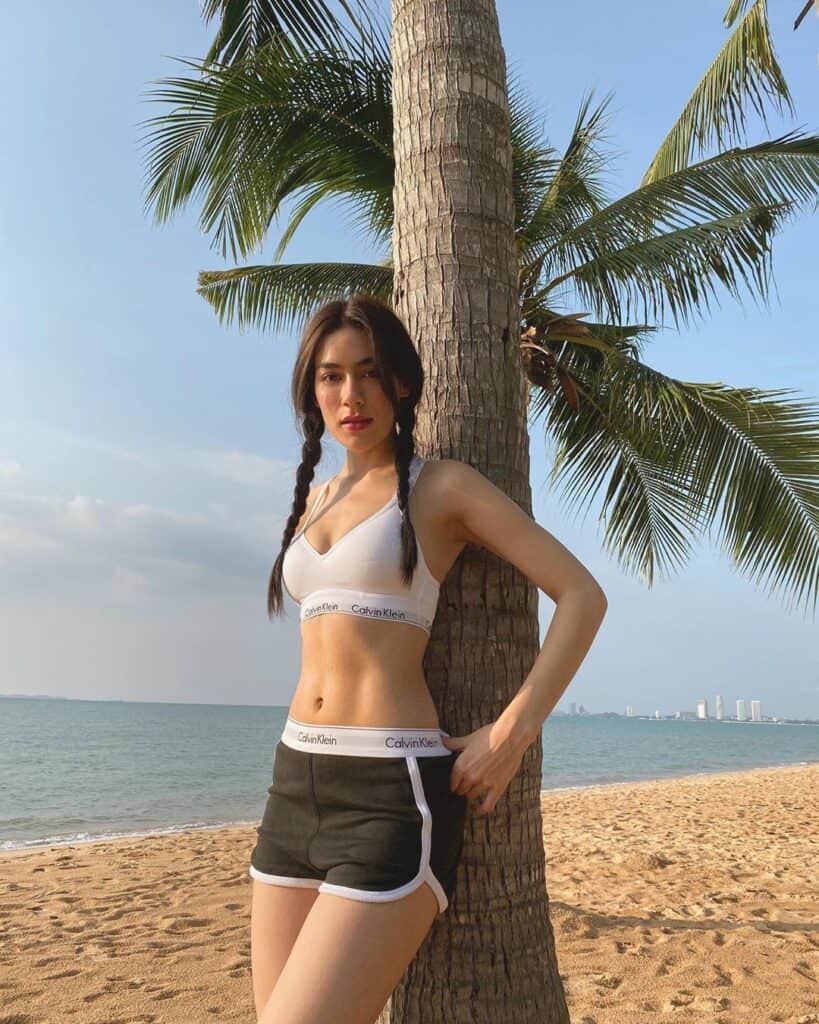 Kimberley Anne Woltemas or Kimmy is a Thai-German actress and model. Her first major role was as Nam, a warm hearted doctor, in the series 4 Hua Jai Haeng Koon Kao. After that has worked in a series of roles and is one of the top actresses in Asia.
Kimmy's father earned Ph.D holder in Law and her mother is Thai, from Chiang Mai, but they met while studying in the United States. This gives her an especially diverse background.
Kimmy is known for her shy smile and kind disposition. A hot Thai woman with a heart of gold.
---
Woonsen Virithipa
Actress, VJ, Model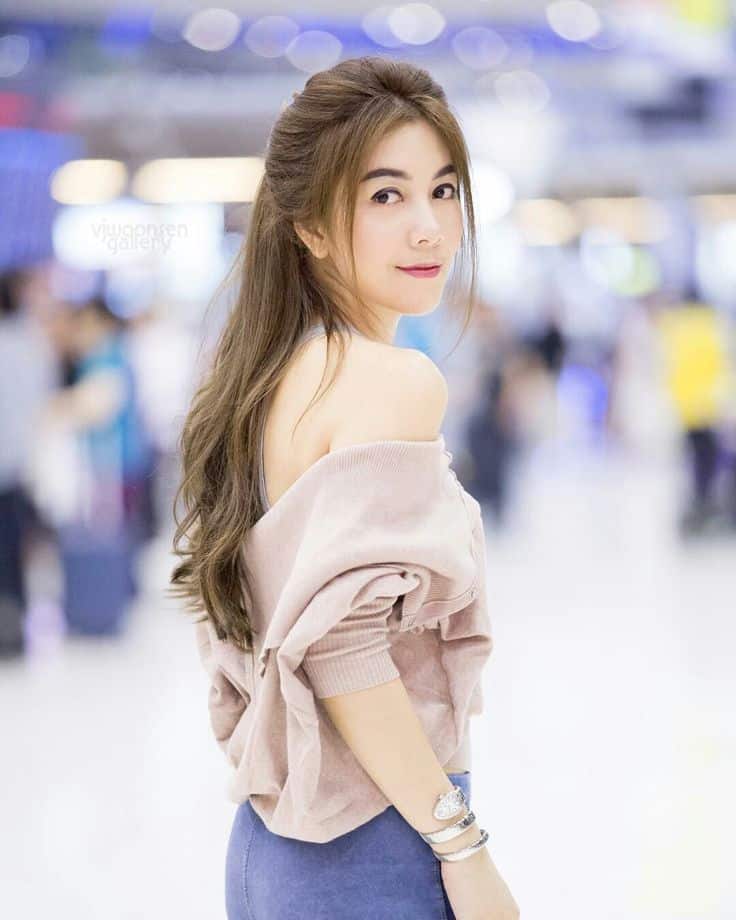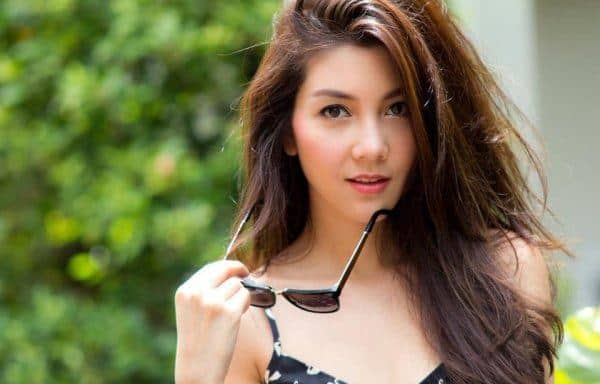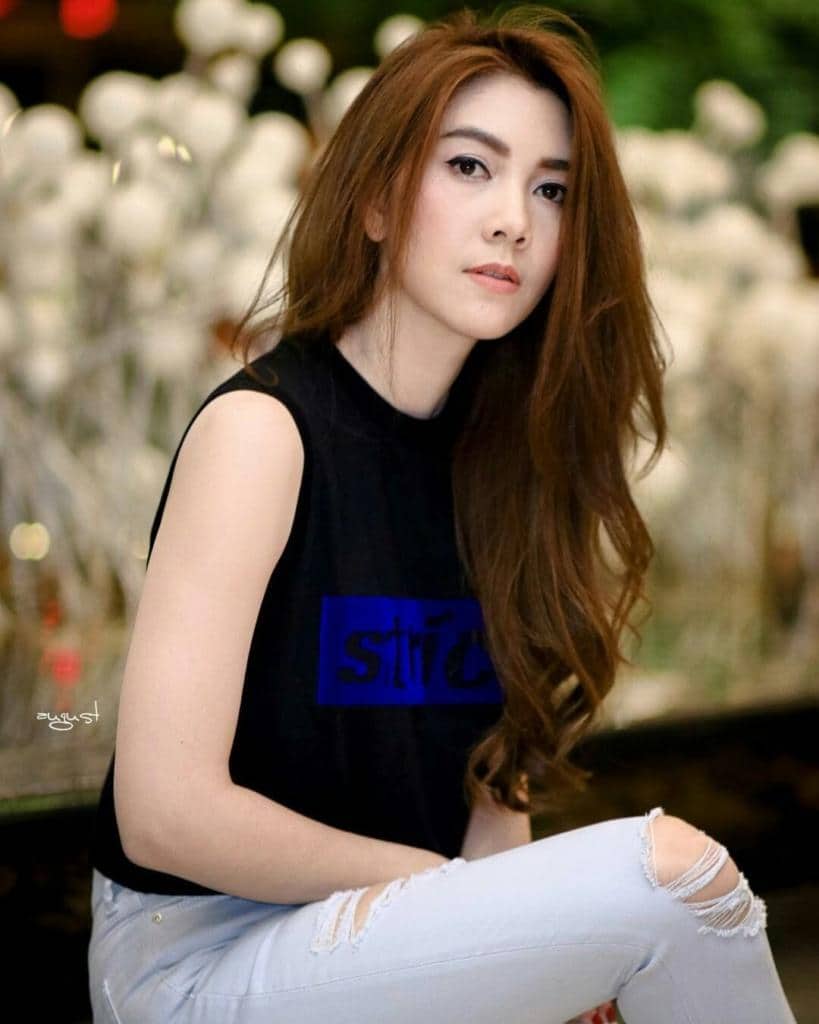 Thailand is home to many beautiful actresses, but according to many, one of the hottest ones is Woonsen Virithipa. Born in 1981, Woonsen (she's mostly known by her nickname) won the VJ Search contest, brought by Channel Thailand, and became known as a great entertainer.
Over the years, she has graced TV screens in shows like Nang Tard, Waen Dok Mai,and Khun Por Jorm Sa. However, her biggest success, apart from appearing on the FHM list of the sexiest women in the world in 2010, is her Instagram account where she has more than 7 million followers. She regularly posts about her travels, food, and career, blessing everyone's timelines with beautiful photos almost every day.
She was also married for a while to actor Chakrit Yamnarm but divorced him in 2016.
---
Nittha Jirayungyurn
Actress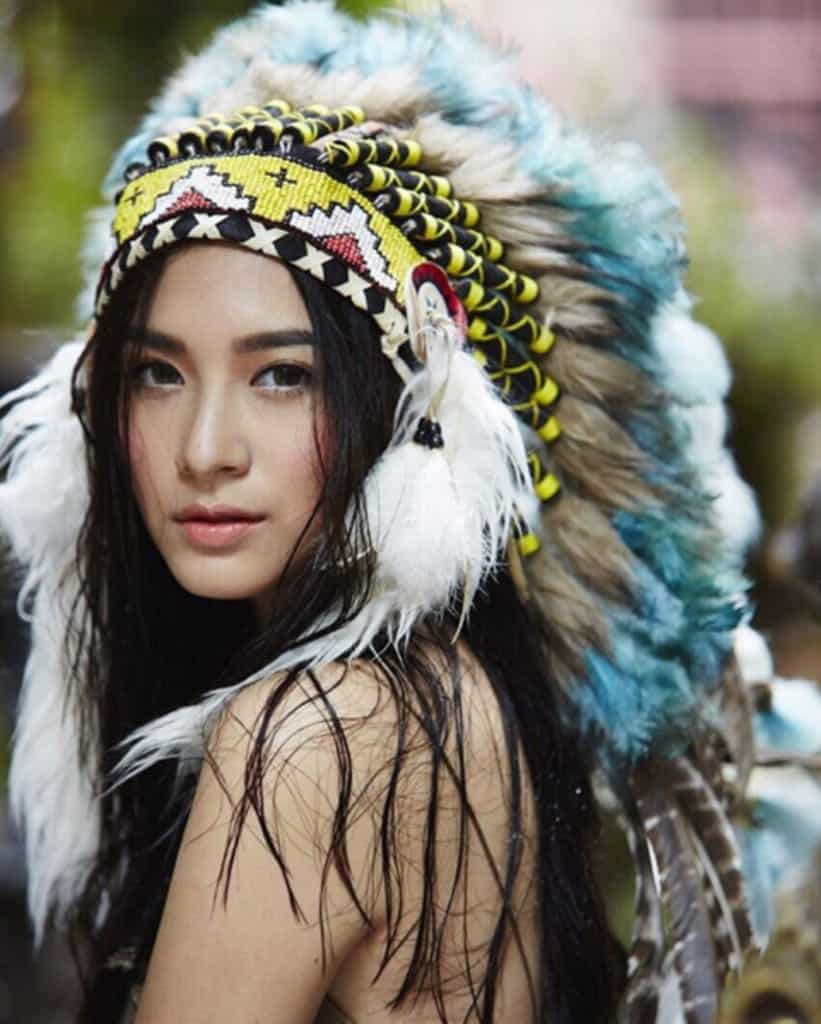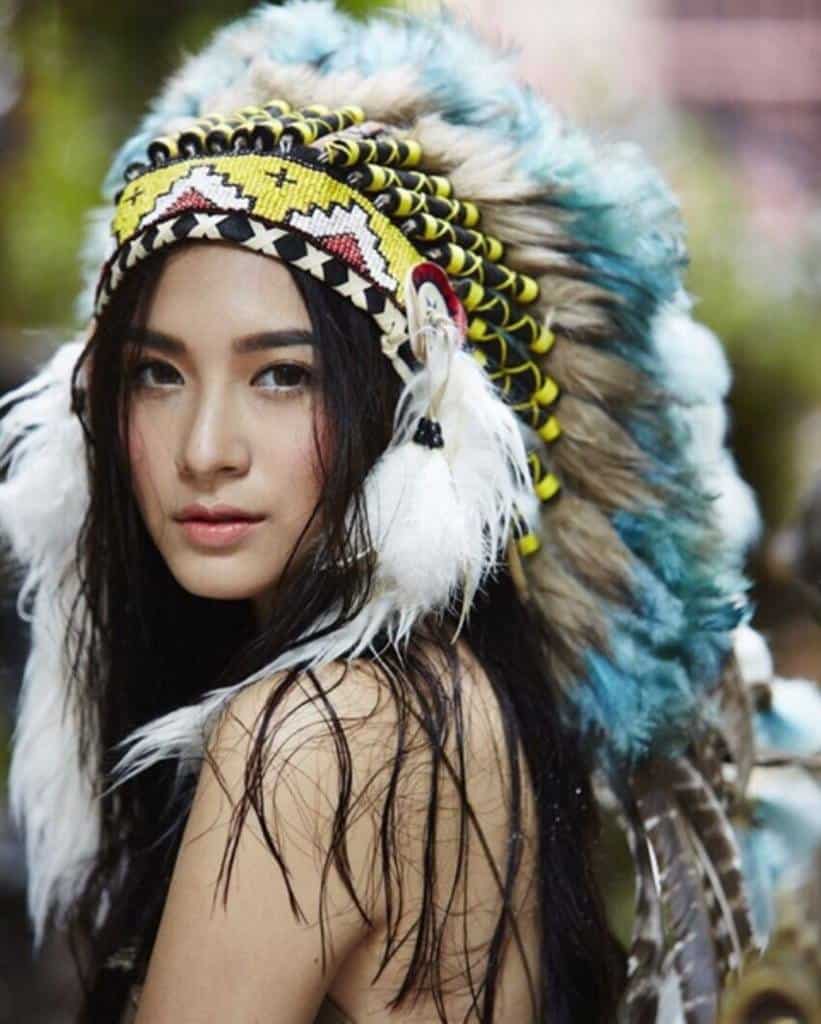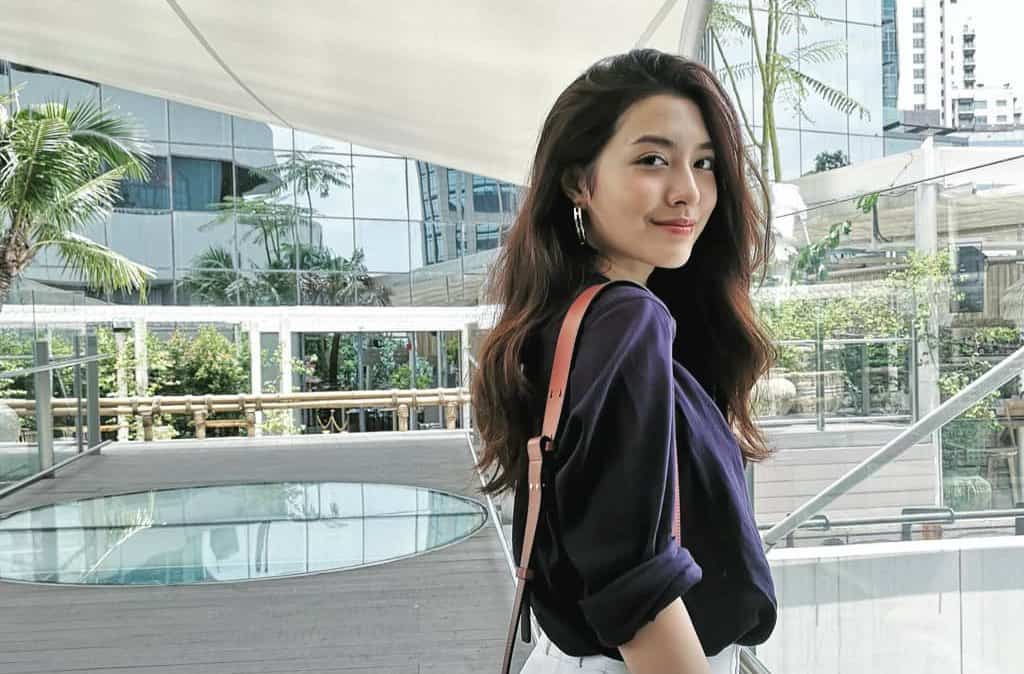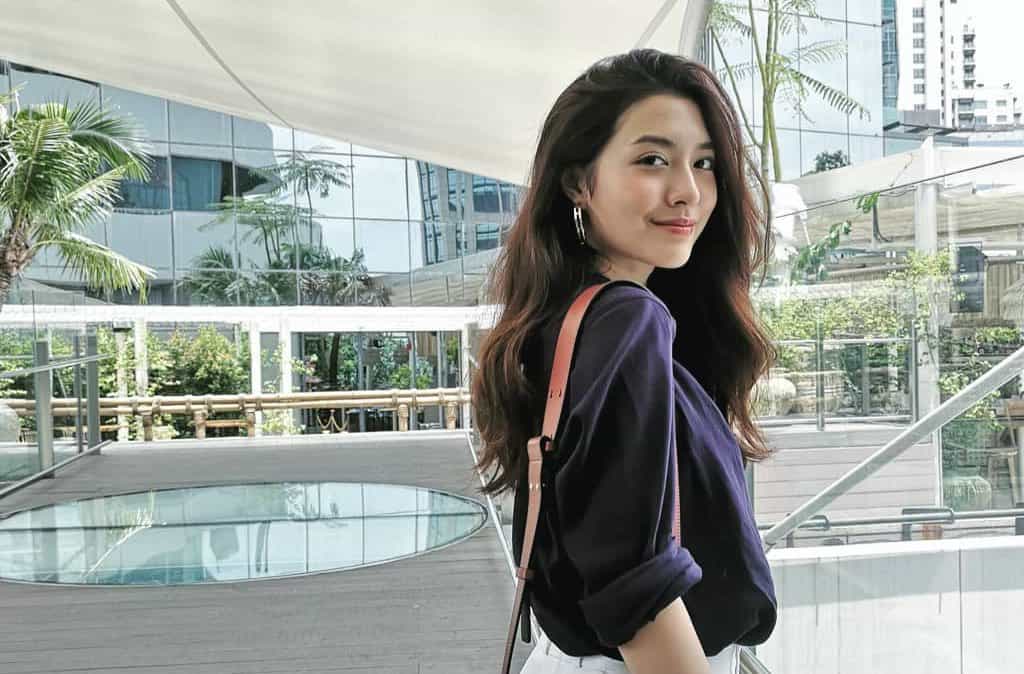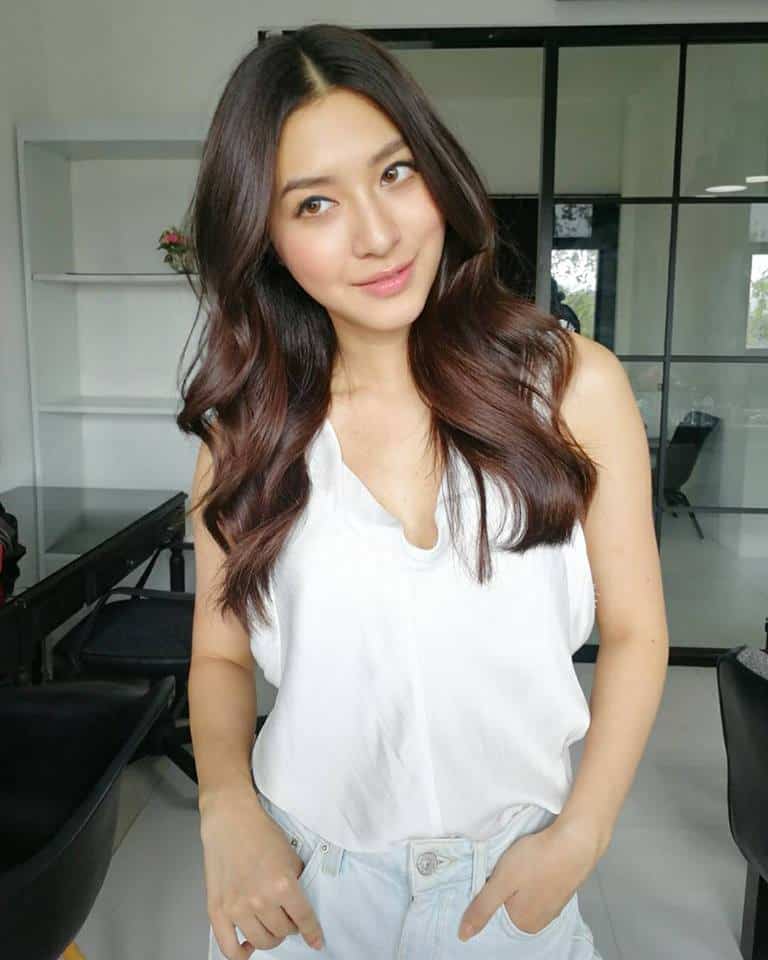 Born and raised in Bangkok, Thailand, Nittha Jirayungyurn is a well-known actress who started her career back in 2013. In the meantime, she had a few small roles. But her real breakthrough came in 2016 when she got the lead in One Day, a romantic movie about a girl who has temporary memory loss.
However, taking on the roles of strong, beautiful women is not Nittha's only strength. She has appeared in eight music videos, and the critics have all noticed her acting talent. Thus, since 2013, she has been nominated for an array of awards, including 25th Bangkok Critics Assembly Awards and 6th Thailand Headlines Person of the Year Awards.
Yet, she still tries to keep herself busy between making movies and TV shows. In fact, her Instagram has quite a following; more than 3 million people tune in each day to see what Nittha is up to.
---
Pimchanok Luevisadpaibul
Actress, Model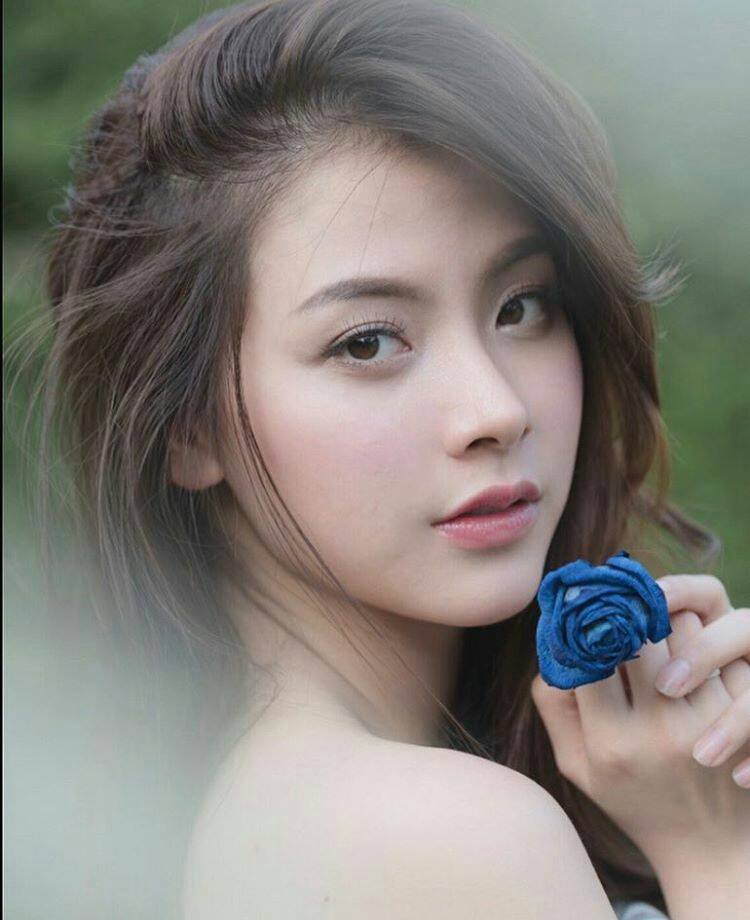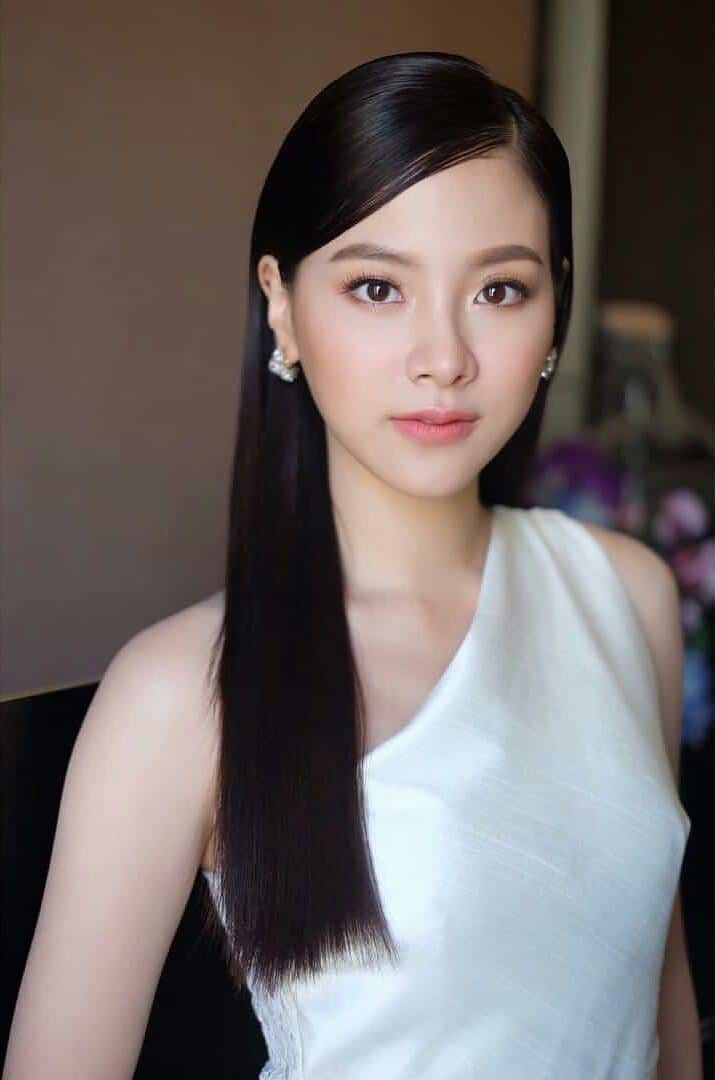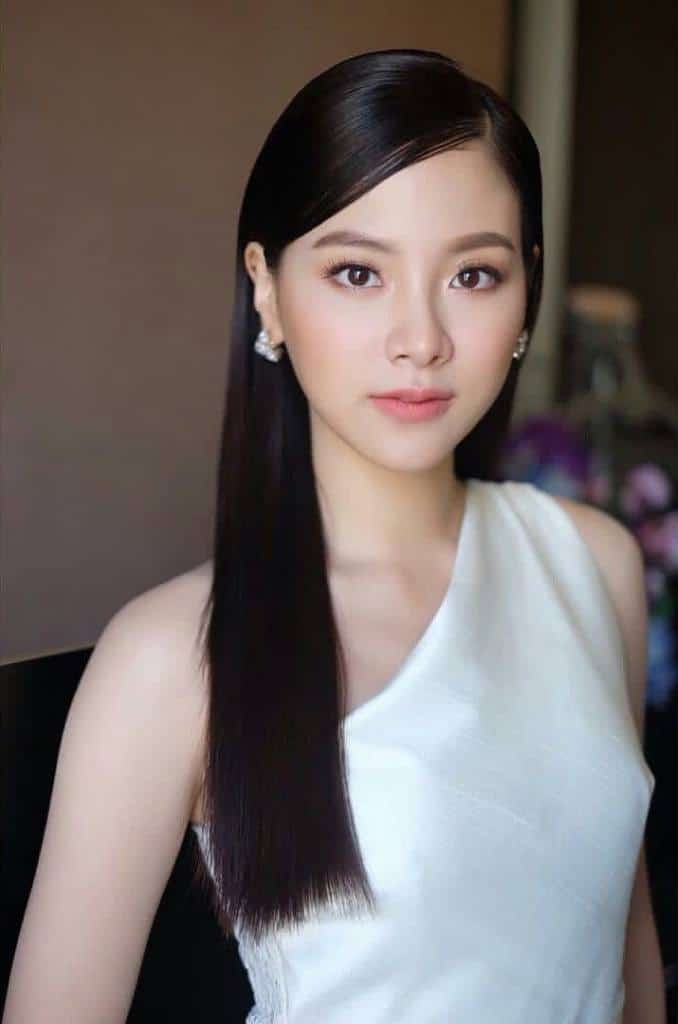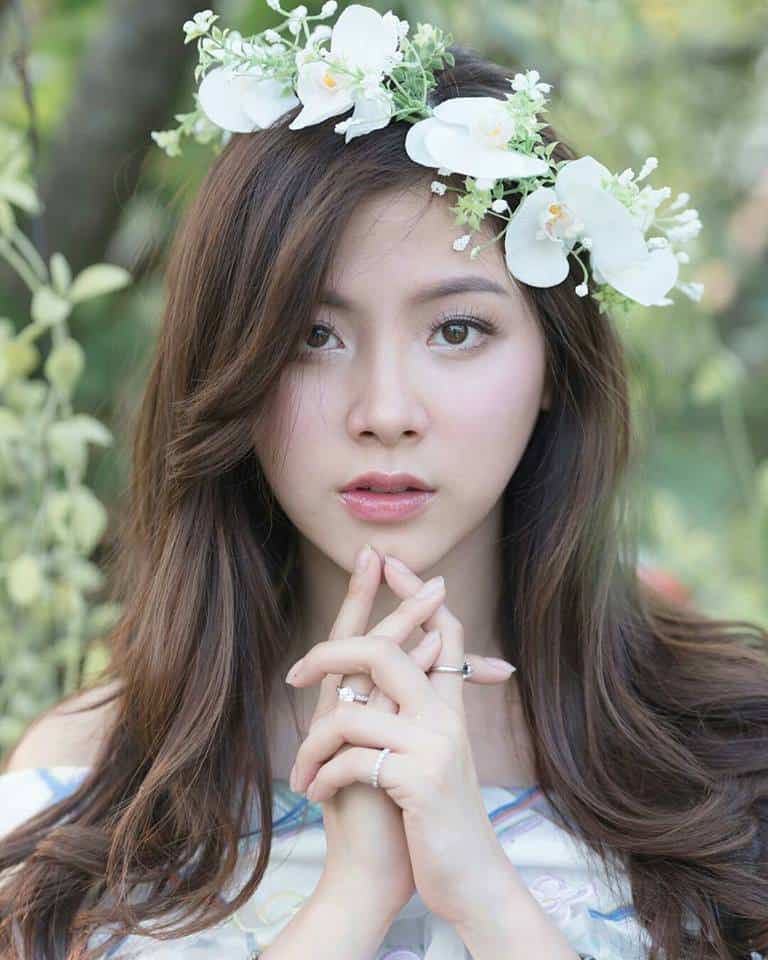 Pimchanok, also known as Baifern ("fern leaf"), is a 26-year-old model and actress from Thailand. A classic beauty, she first gained the attention of many when she starred in a sleeper hit movie called Crazy Little Thing Called Love. Since then, she has appeared in an array of movies, TV shows and music videos, which has allowed her to become famous in a short amount of time.
Her beauty is one of those things people remember her for. Right now, she has 4 million followers on Instagram and is regularly posting about her life, movie roles, and other projects.
However, what some people don't know is that her acting career is not accidental. In fact, she is a trained actress who holds a degree from Srinakharinwirot University. Thus, it's safe to say her success is a product of both hard work and exceptional talent.
---
Supaksorn Chaimongkol
Model, Actress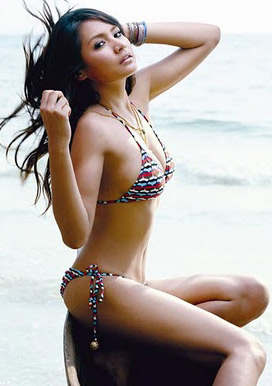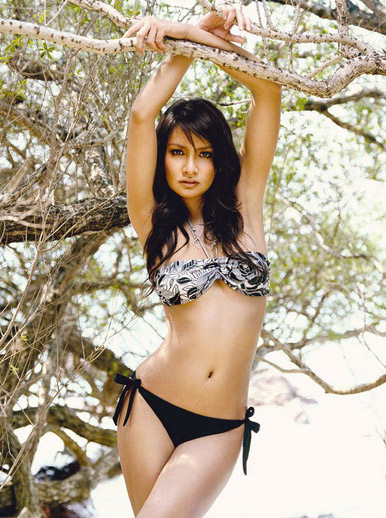 It should not come as a surprise that we decided to include pretty Supaksorn Chaimongkol on our list of the hottest Thai women. This model/actress has been acting in Thai movies since 2002.
While she may not have much international fame, she is quite well known in Thailand for not only her roles but also her great looks.
How could you forget a face and body like hers? Also known as Kratae, Supaksorn isn't just a pretty face. She has a degree in journalism and races cars in her spare time. Yes, car racing…
The idea of that beautiful body being harmed in any way makes me hold my breath a bit. Talk about an adrenaline rush! Supaksorn likes to drive fast and she likes to look sexy. This is easily proven by her appearances on the cover of FHM and MARS men's magazines. She is definitely one of Thai's hottest!
---
Farung Yuthithum
Actress, Model, Beauty Pageant Titleholder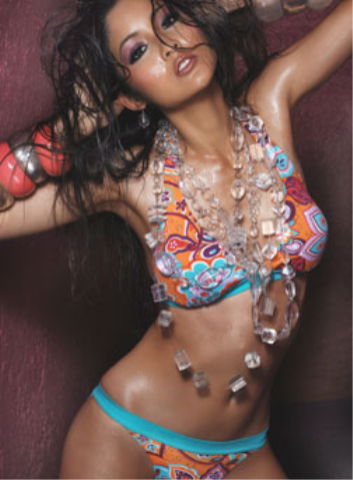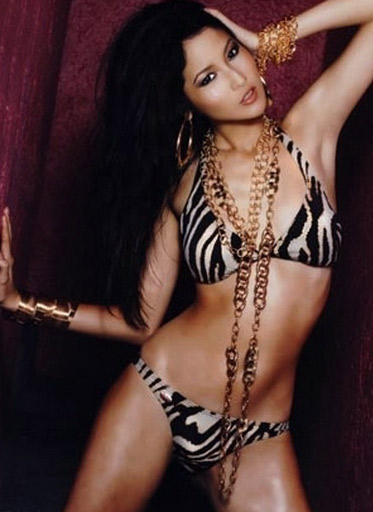 This Thai model may be considered one of the most beautiful women in the world. Farung got her start in a university pageant in 2006.
While a student, she entered and quickly moved on to be Miss Thailand Universe in 2007. She also competed in the Miss Universe pageant that same year, as one of the tallest participants. At 5 foot 11 it is hard not to notice the beauty.
She became the second Thai contestant to place as a finalist in the competition. Following her pageant days, Farung has made some television appearances. She also works as a model. Besides gracing the runway, Farung (who also goes by Kwang), has appeared on the cover of HUG magazine and some advertisements.
---
Cindy Burbridge
Model, Actress, VJ, Beauty Queen, International TV & Event Host, Speaker, Coach, Activist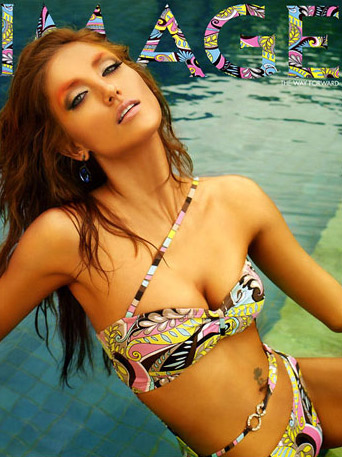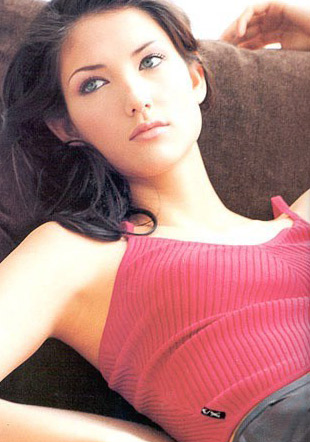 International model Cindy Burbridge is a Thai born beauty with a known history in the Thai pageant world. The daughter of an American father and a British- Thai-Indian mother, Cindy began her modeling career advertising for a diving equipment shop.
Already a certified diver, Cindy gracefully caught the attention of the camera and the modeling world. Shortly after, she represented Thailand in the 1996 Miss World Pageant, but not without controversy.
Because of Cindy's ethnic background, many contested her Miss Thailand win, saying she looked too Angl0-Saxon. Cindy admits her blue eyes and fair skin does not represent the standard look of a Thai woman, but insists that she is just as eligible as any other Thai woman due to the fact that she was born and raised in Thailand.
Despite all of this, Cindy went on to model and act, working as a VJ, appearing in some movies and in many advertising campaigns. No longer modeling full time, Cindy now co-owns a Japanese restaurant. She may be out of the public limelight, but she will hardly be forgotten.
---
Matika Arthakornsiripho
Model, Actress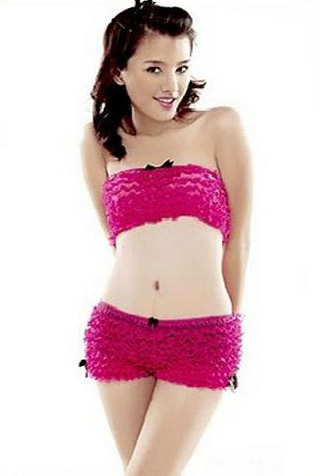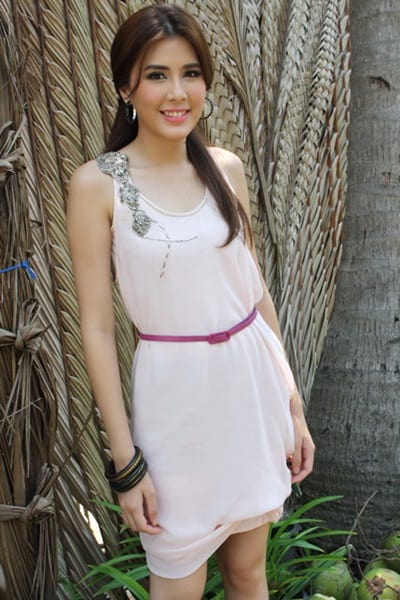 Thai favorite, Matika Arthakornsiripho is an actress that became a model by popular demand. Known by her nickname, Bee, Matika began acting as a child in 1995. In a period of ten years, she appeared in at least seven films. In 2006, she left the acting work to pursue a modeling career.
Bee has since returned to acting, but not before appeared in some Thai magazines. As a model, she has had numerous magazine covers and continues to be loved in Thailand.
Though not well known outside of the Thai community, Bee is definitely one that we are not overlooking.
---
Sonia Couling
International Supermodel, Actress, Television Personality, VJ, Cover Girl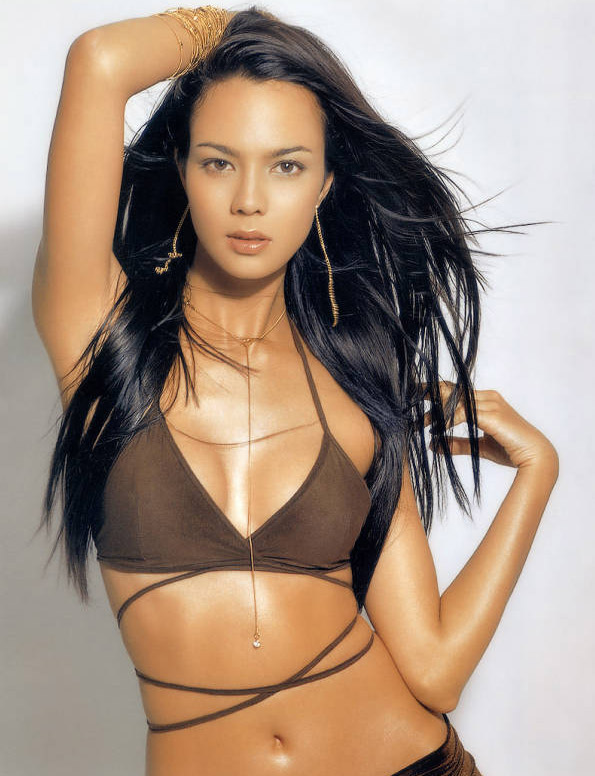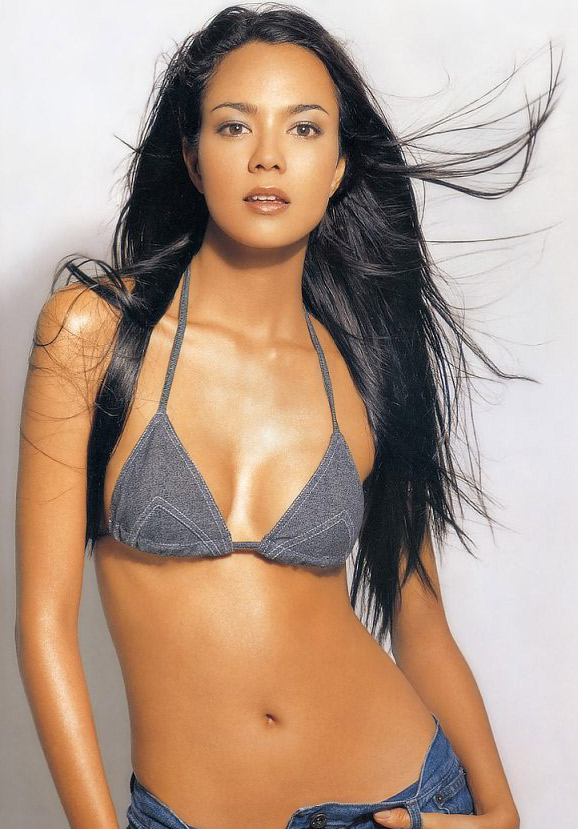 It didn't take Thai-English model Sonia Couling long to enter the modeling scene. Pim, as she is sometimes known got her start at 13 years old advertising for seven up. Her modeling career grew into beauty products including Cover Girl cosmetics.
Considered Thailand's own supermodel, Sonia hosted: Thailand's Next Top Model in 2006. She has also had some television roles on Thailand television.
Although recently she has been more active in television than modeling, Sonia will always be considered one of Thailand's most beautiful faces.
---
Michele Waagaard
Model, Pop Star, Actress, VJ, Radio Host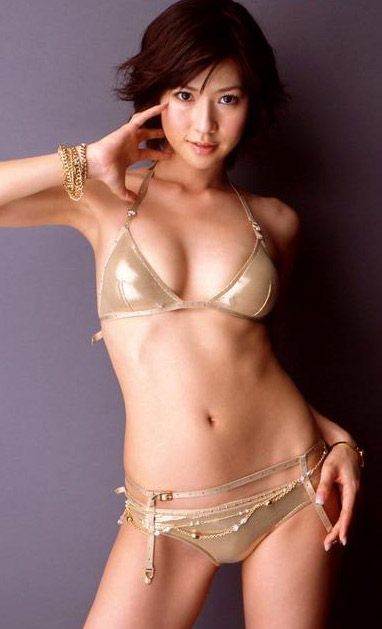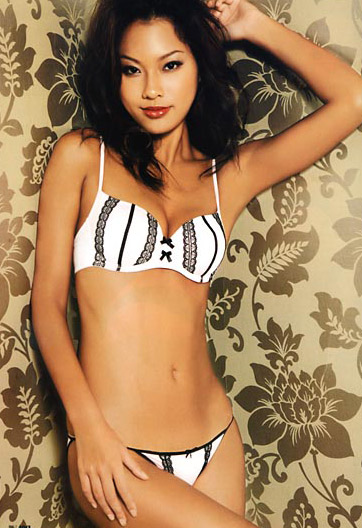 Michele Waagaard isn't just another pretty Thai face; she is a pop star model in both Thailand and her birth country of Norway. Winner of the The Boy (a Thailand teen magazine) Model of the year in 1995, Michele went on to join a band called Teen 8 Grade A. Following the huge success of Teen 8 Grade 8, Michelle and three other girls started Thailand's first all- girl pop band, JAMP.
Michelle returned to modeling in 2001 after the members of JAMP went their separate ways. She was successful, appearing on the cover of magazines, and working as a fashion model. Music continued to call her back, and in 2002 she returned, as a VJ for MTV Thailand.
In 2005, Michelle returned to Norway to host and produce a music show. In the end, her love of music won, as she is now working as a radio show host in Thailand. Thank goodness she left the world some pictures!
---
Kanya Rattanapetch
Actress, Model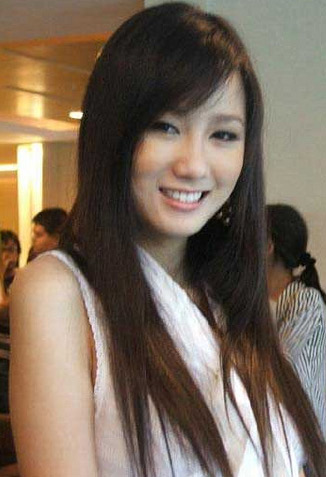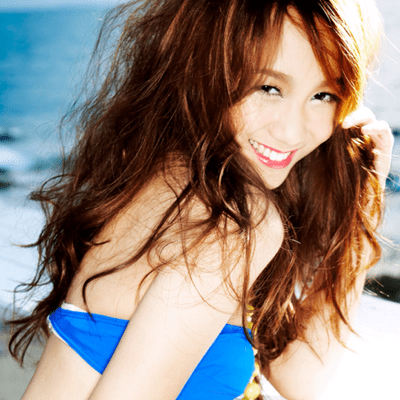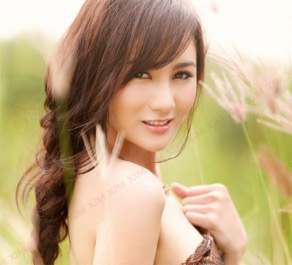 Actress Kanya Rattanapetch is a Thai cutie who started in her teens, and continues to win over her fans with her good looks. Starting in movies, Kanya has also worked in television, music videos and even as a model for some advertising campaigns. Even though she is still a college student, it is not hard to see that this young lady is going somewhere.
Kanya's big break was in 2007 for her role in the movie the Love of Siam. She also appeared in music videos for WAN and Am Fine. While she is already known throughout Thailand for her acting, she currently shows no signs of slowing down.
---
Aum Patcharapa Chaichua
Actress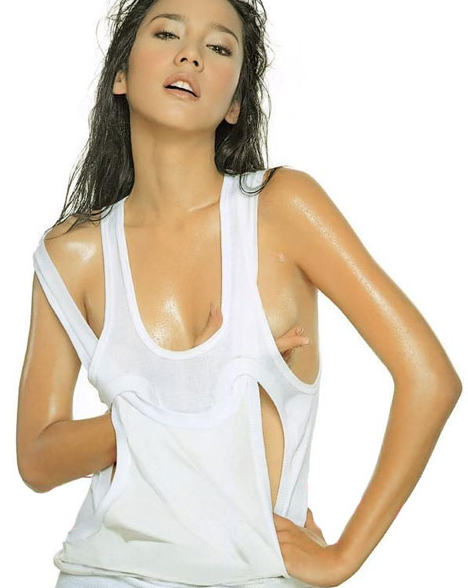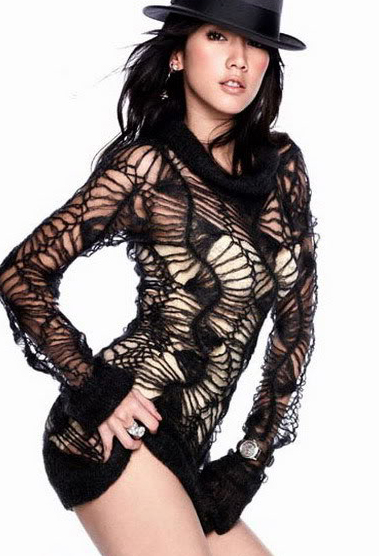 Considered one of Thailand's sexiest women, Patcharapa Chaichua (Aum) has been a Thai actress since 1997. It all started when she won HACKS talent and beauty competition. From that year she went on to star in television and movies. After seven years on television and the release of her first movie, Fake, Aum received the Best Actress of 2004 award from TV Pool Magazine.
Besides her success on the screen, Aum also began to be noticed for her looks. In 2002 she received the Sexy Girl of the Year Award from Dulex. She continued to receive their award for three years in addition to Sexy Girl awards from FHM Thailand, and In Magazine. In 2009 she made this title official by launching the first Thai celebrity perfume appropriately titled "Sexy Me."
---
Pitchanart Sakakorn
Actress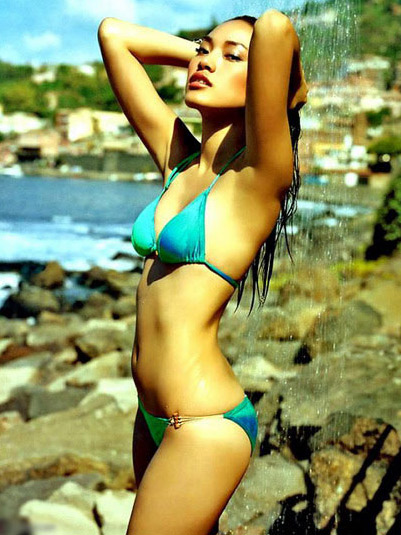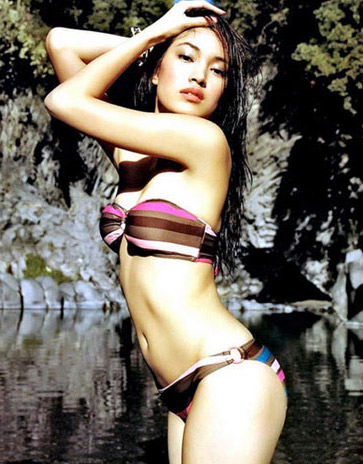 You won't find much said about Thai actress Pitchanart Sakakorn internationally, but her pictures should pretty much explain why she is on our list. This sexy actress began in 2002 with her role in the movie Butterfly in Grey. In 2009 she began acting on Thailand television. She continues to act.
Known more by the name May, the actresses' good looks have definitely not been overlooked. She has been included in FHM's 100 sexiest women in Thailand. That definitely does not come as a surprise.
---
Laila Boonyasak
Film and Television Actress, Model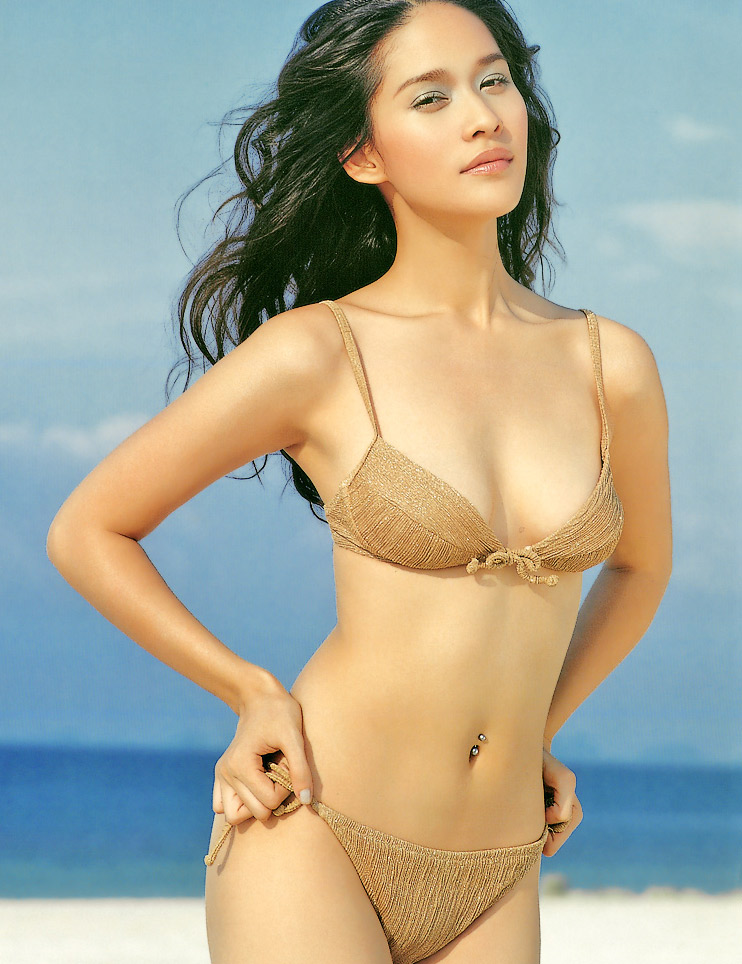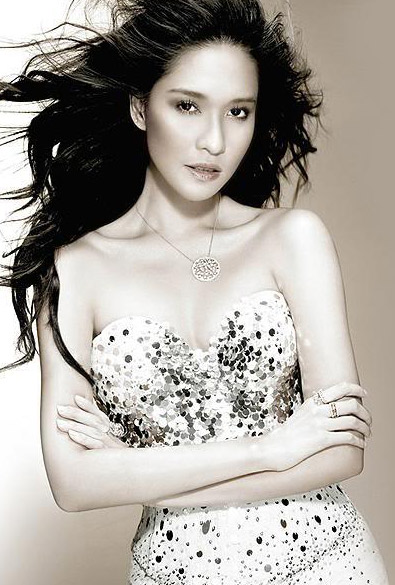 The movie The Love of Siam definitely had some beautiful women in it, and here is another one. Actress Laila Boonyasak, who also goes by Chermarn, is actually the star of that movie. Playing the role of Tang/June, Laila received her first acting award after over 10 years in the industry. In 2007, three separate organizations gave her the award for Best Supporting Actress for her role in the hit movie.
While we find that impressive, this isn't a list of top actresses, it is a list of hottest Thai women and Laila earned that too. In addition to acting awards, she also received the "Female Simply Sexy" Award from OK magazine. I think that proves she is definitely worthy of being on our list.
---
Chalida Vijitvongthong
Actress, Model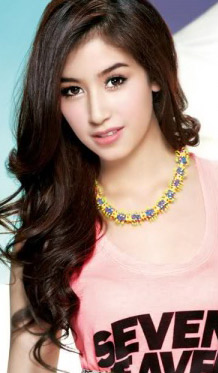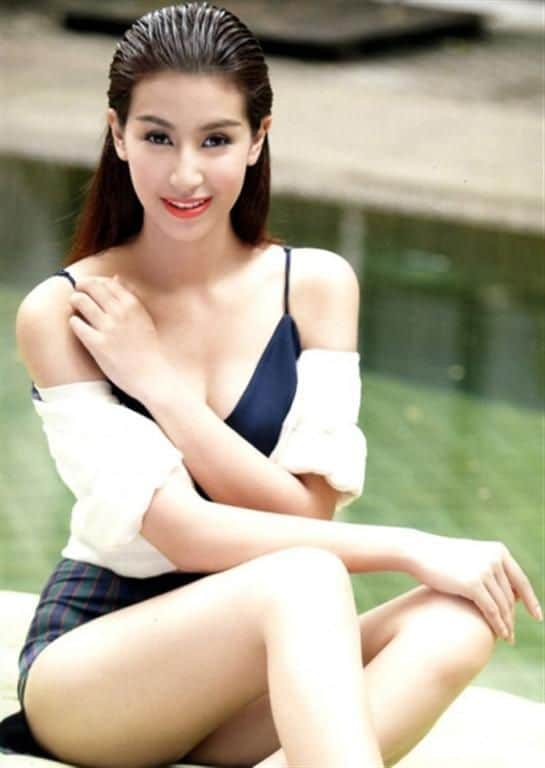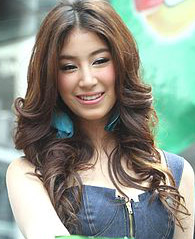 Getting her nickname from her mom's favorite candy, Mint Chalida Vijitvongthong is a young Thai-Indian-Chinese model turned actress that is taking Thailand by storm. Working as a fashion model and in many advertisement campaigns, Mint actually began acting at the age of 13.
It wasn't until she was 17 that she started to actively star in TV shows and movies. Still a teenager, Mint has continued to turn heads. In 2012 she received the Excellent Teens Award and she was nominated for best upcoming actress. Although she is new to the list of Thailand's beautiful women, we don't think she is going anywhere soon.
---
Paula Taylor
Actress, Model, VJ, Presenter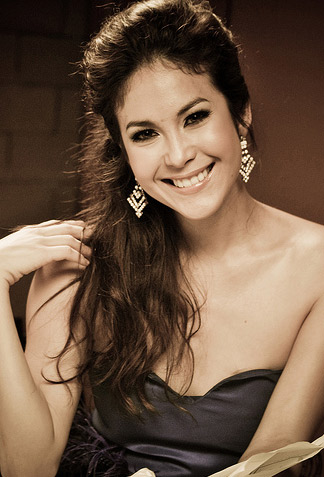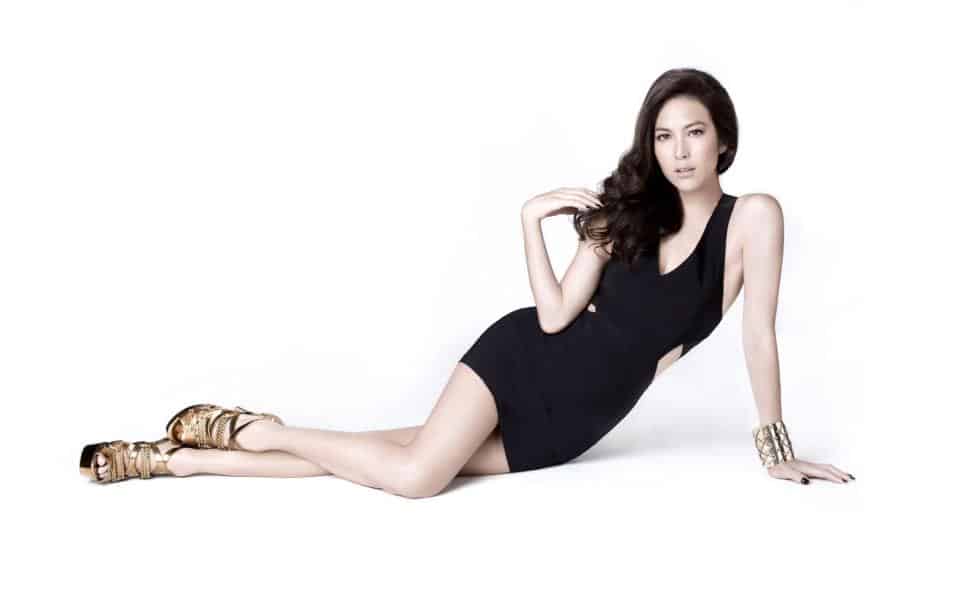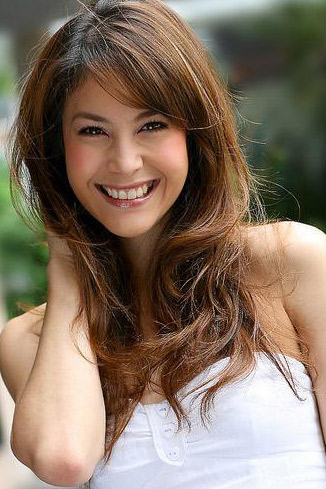 If you've seen her smile, chances are you understand why she is on our list. Paula may not have been raised in Thailand, but this Thai-British beauty is known around Asia for her good looks and athletic nature. She began modeling as a teenager during summer trips to Thailand. Following graduation from high school she left her home in Australia to pursue modeling full time. It was a good decision.
Paula has worked as a VJ, continued to model, and appeared in numerous television shows. She became a celebrity however when she competed on the Amazing Race Asia. The television show led to more international fame, including a Hollywood film, Shadows in 2009. She is proving to be so much more than just a pretty face.
---
Urassaya Sperbund
Actress, Model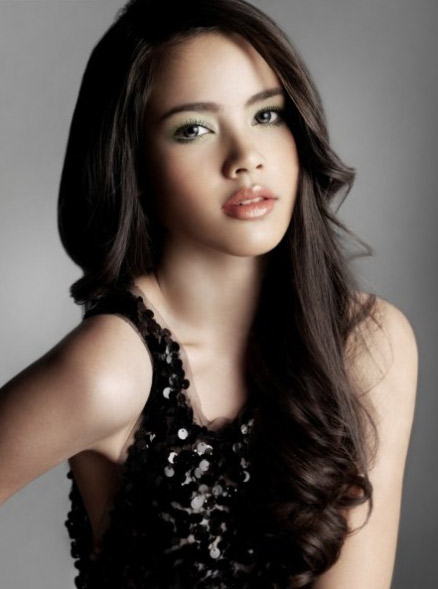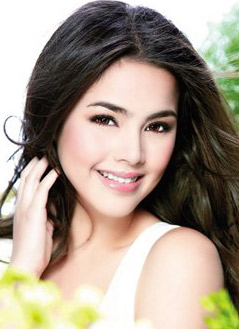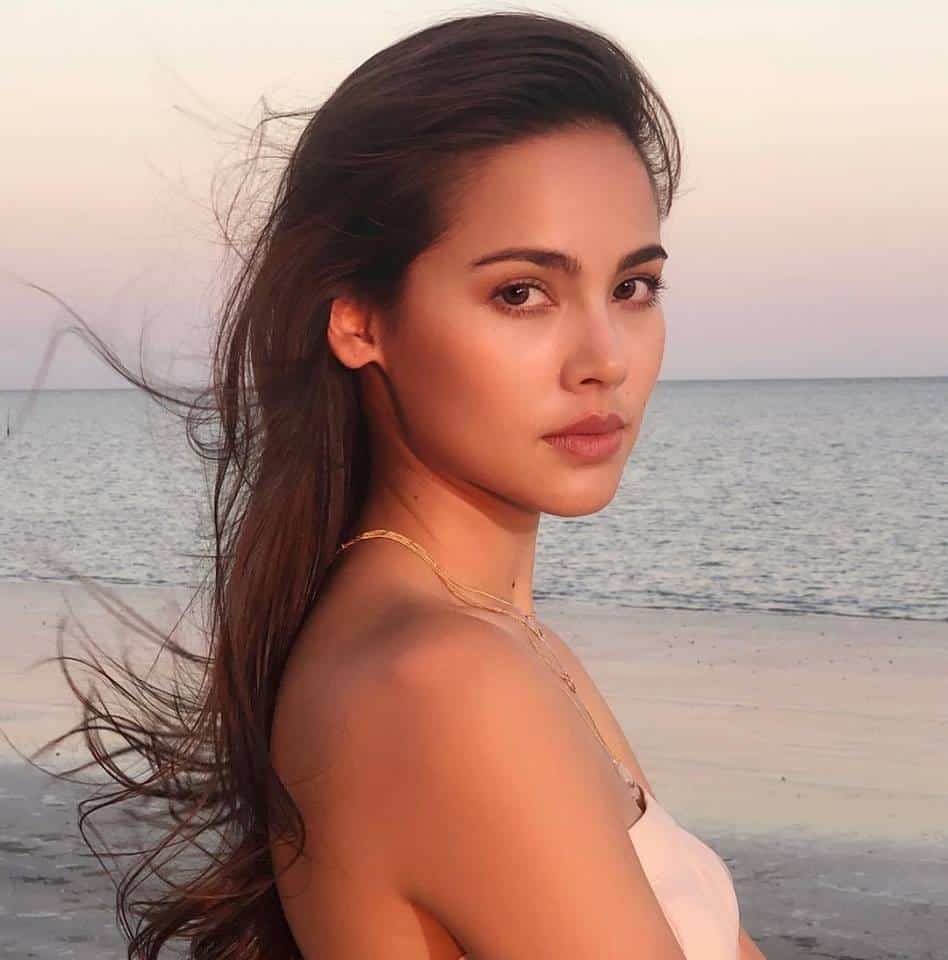 Many fans know her as Yaya, the Thai-Norwegian actress that can only speak some Thai. We like to think of her as the Thai cutie that's hard to overlook. Even though she was born in Thailand, Yaya explains that she didn't have the chance to learn Thai because she attended international school with Americans. As an actress on Thai television, Yaya is now learning to speak it and is almost fluent.
One thing Yaya doesn't need to speak Thai for is photos, and that she has plenty of. She has appeared on the cover of many Thai magazines, commercials and has even done some music videos. As an actress she has received awards in 2010 and 2011 for "Best Rising Actress." She even received the Seventeen Teen Choice Award for "Hottie." Yes, I would say we agree.
---
Charm Osathanond
Actress, Model, Host, Beauty Queen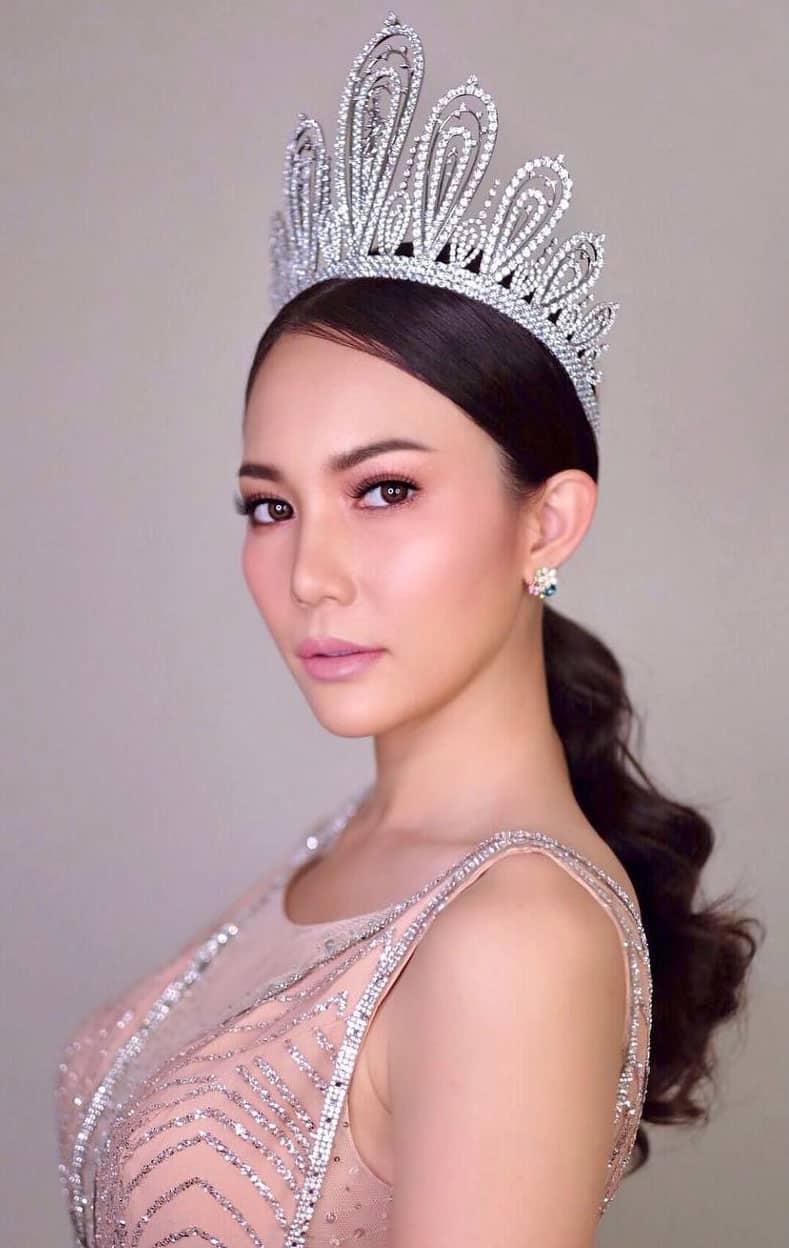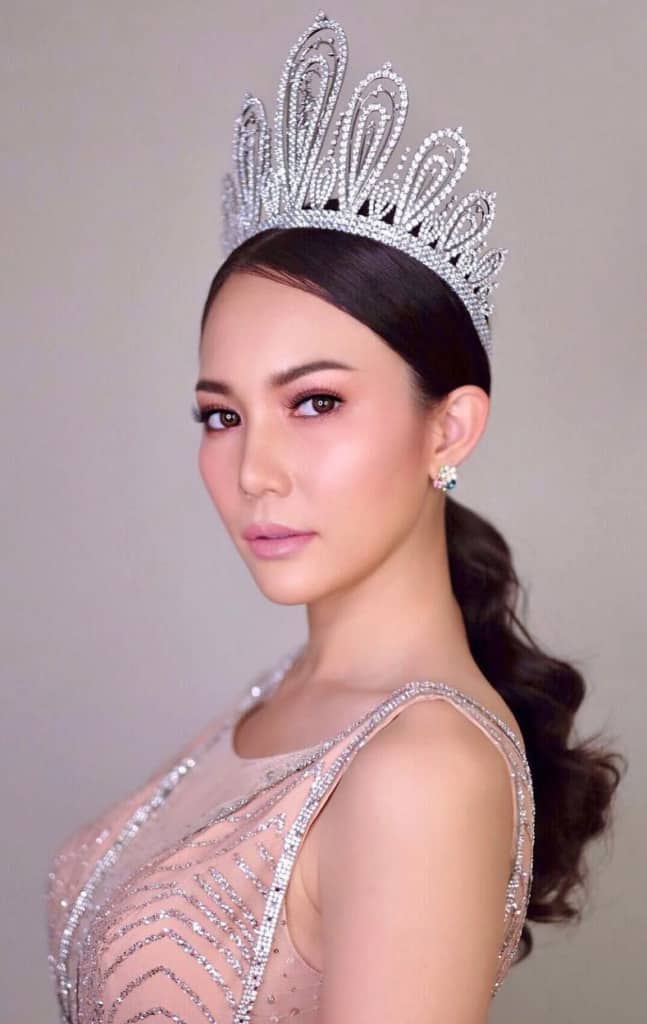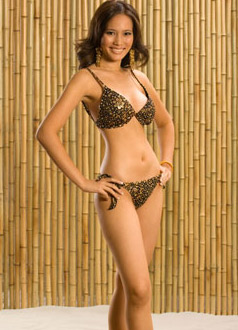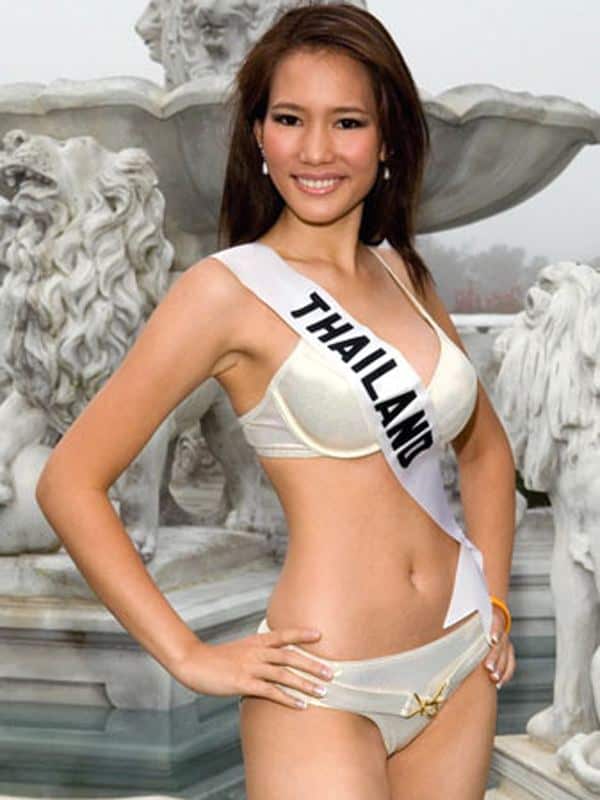 We think that Charm is an appropriate name for a beauty queen, so it is fitting that Ivrin Reya is commonly known by that name. Charm is the 2006 Miss Universe Thailand, and one of few Thailand contestants to place in the top 20 of the Miss Universe pageant. It's easy to see why she was worthy of the crown and her name.
Since the pageant, Charm has done some modeling work and television appearances. She has appeared on the cover of Maxim Thailand and in some Thai television shows. She may not be as popular as some of the other girls on our list, but it should be clear why she is here.
---
Natthaweeranuch Thongmee
Model, Actress, VJ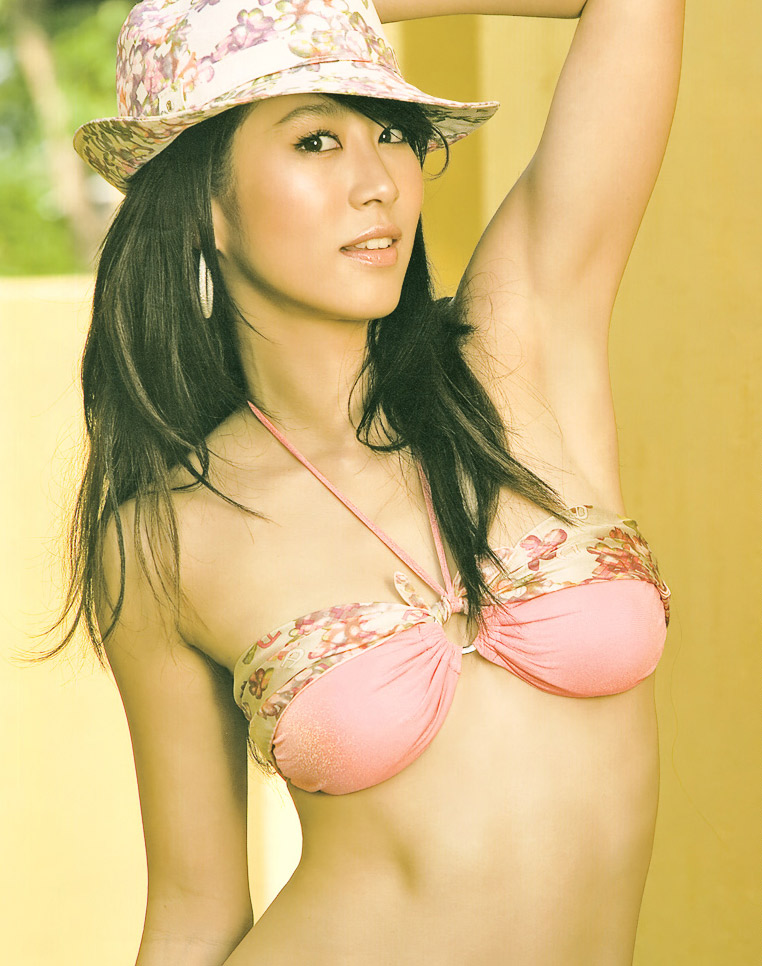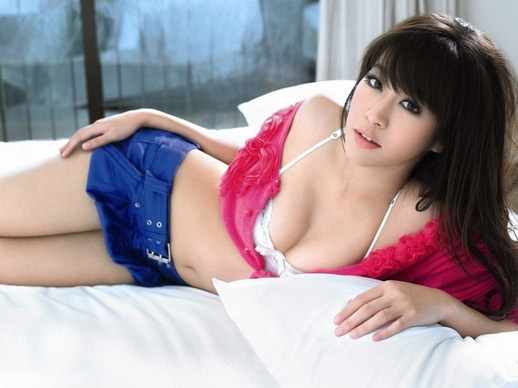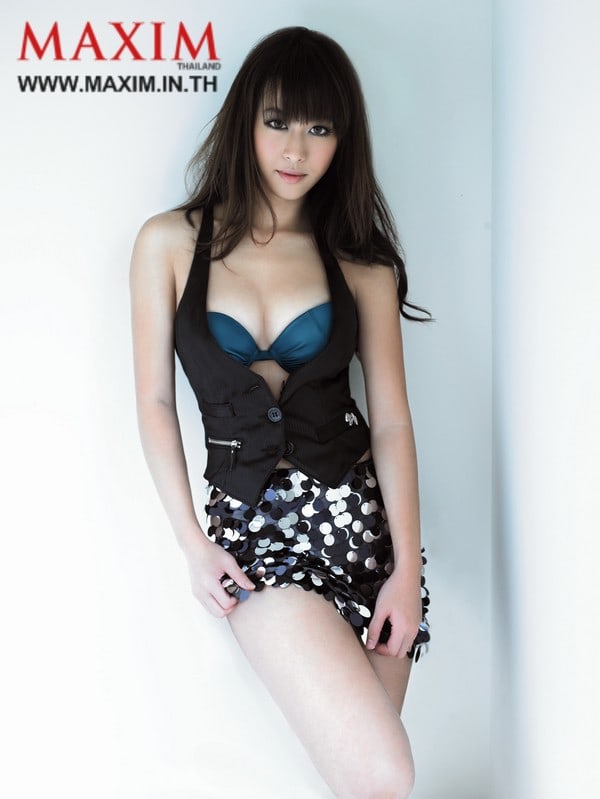 Did you think we'd leave her off of our list? I would think not. Actress Natthaweeranuch is definitely on the list for hot Thai women, even if there is not much said about her. Her pictures say enough. Known for her role in the popular Thai film, Shutter, this Bangkok native is however no stranger to sex appeal.
Natthaweeranuch has sexy shots on the cover of Thailand's Maxim and FHM magazines earning her a spot on this list. Although she has not appeared in many movies, it's evident that the ones she did made a huge impact. Now if we could just see more of her…
---
Chanyasorn Sakornchan
Beauty Queen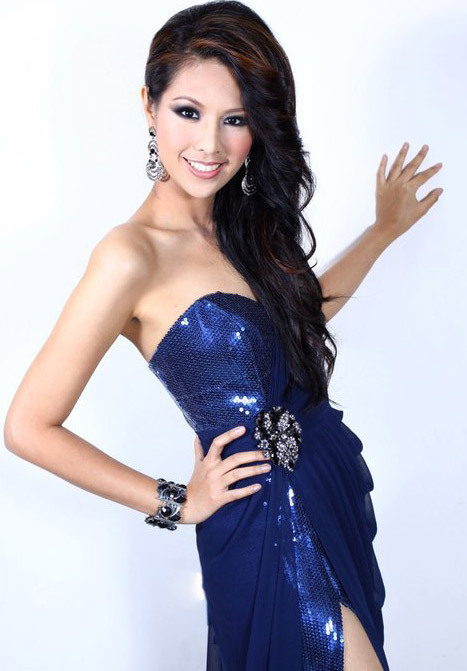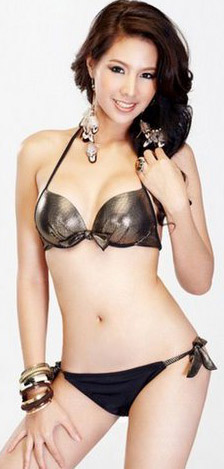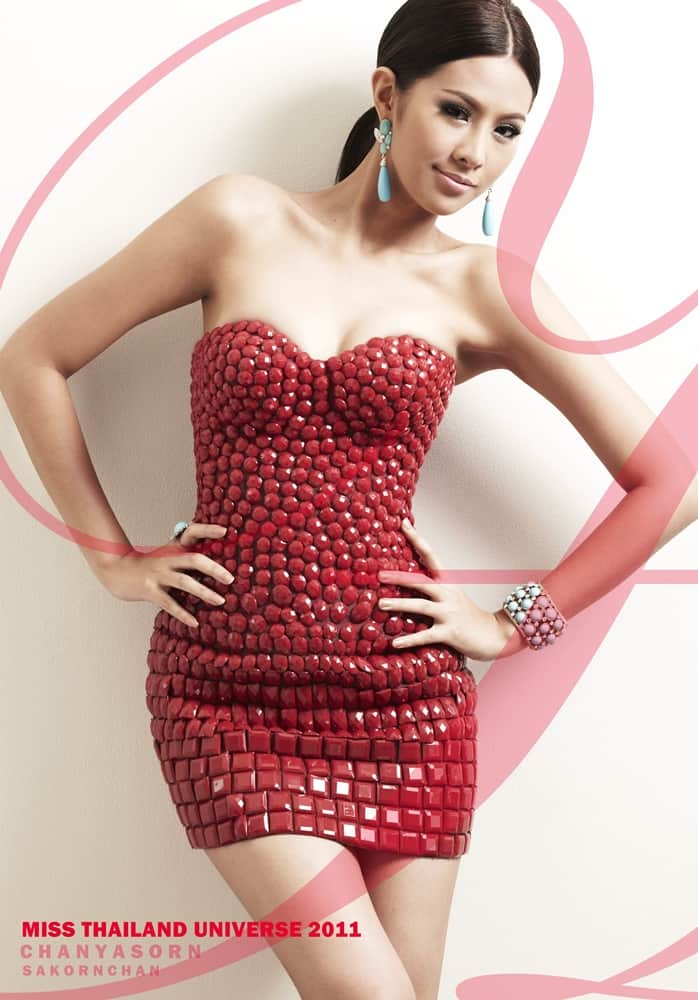 "There she is… Miss Thailand Universe…" Yes, we have another Thai beauty queen to add to our list. Chanyasorn, the 2011 edition of Thailand pageantry is the daughter of an airline pilot, and a scholar. She studies interior architecture and design at Assumption University and enjoys singing, dancing and flying.
Chanyasorn isn't just about tiaras and fancy waves however. In addition to winning the pageant, she also won the Miss Photogenic award. That comes as a surprise to no one.
---
Mai Davika Hoorne
Singer, Model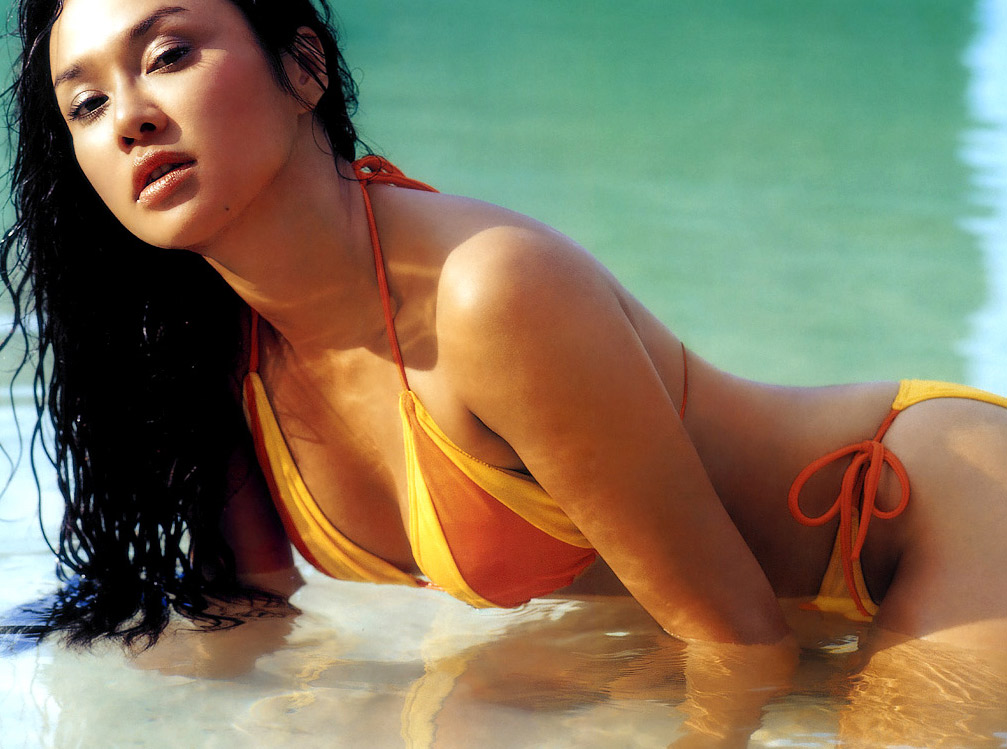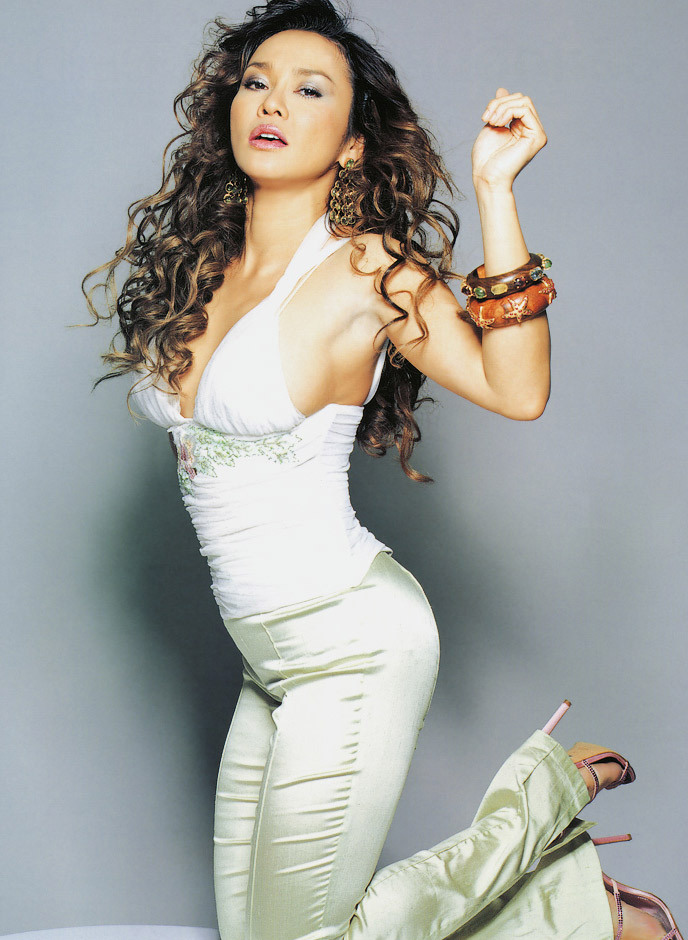 Who says we can't have a mature woman on our list? Mai may not be the sexy twenty something, but her pictures make that all but matter. The daughter of a Thai actor, Mai is no stranger to the entertainment business. She currently works as an actress. Mai is well known for her music career just as much as her acting.
She has been releasing albums since 1989, and many of her songs can be found online. We like her singing, but are just as impressed by her overlooked modeling career. It's never too late to start, Mai…
---
Apasra Hongsakula
Model, Beauty Queen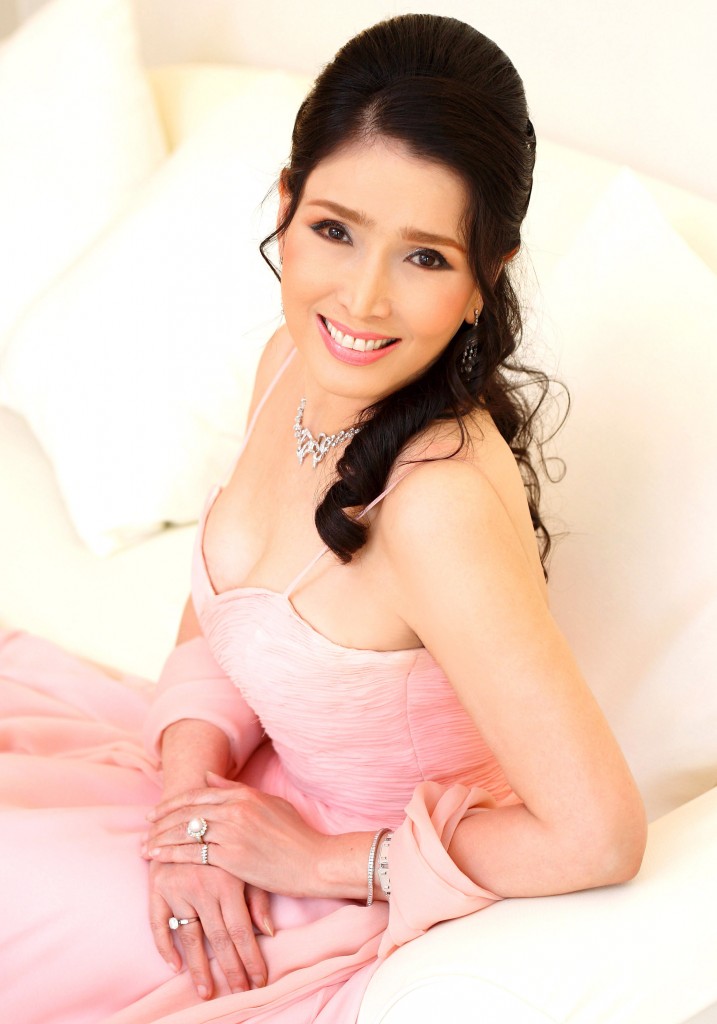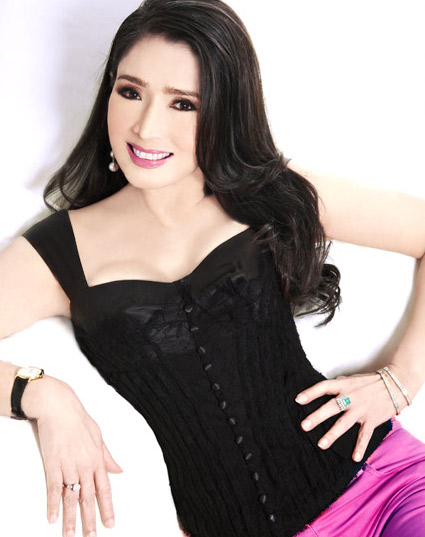 Our list must pay homage to the original hottest Thai woman, Apasra Hongsakula. Yes, she is long off of anyone's radar, but she was the first woman to bring Thailand to worldwide attention. How did she do it? She won Miss Universe of course! Apasra was Miss Universe 1965, back before the contestants wore bikinis.
She returned home to marry Thai royalty, run a beauty spa and serve as an ambassador for Thailand. She set a standard for Thai beauty that has continued to bless the world for years. Thank you Apasra…
---
Kesarin Chaichalermpol
Actress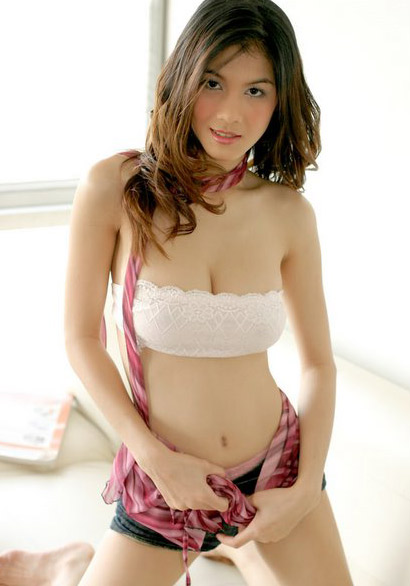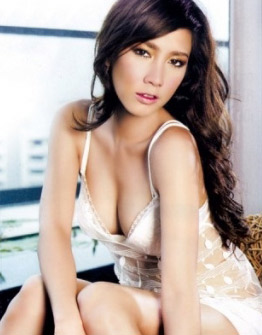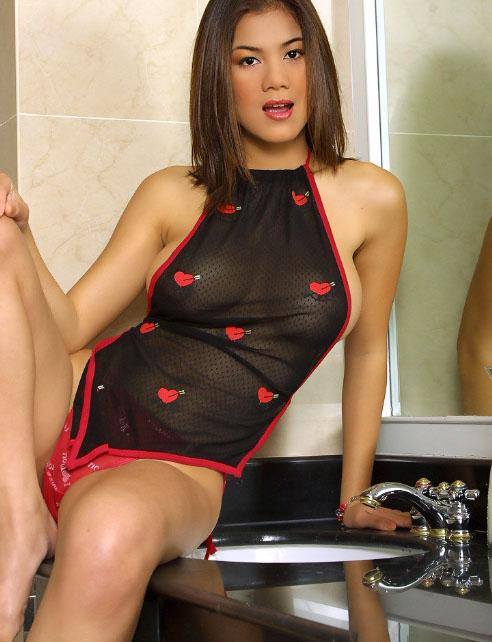 Every list has their bad girl, and Kesarin is it. You haven't heard of her? Perhaps you know her by her stage name of Nong Natt or Natt Chanapa Don't feel bad, because Kesarin was trying to keep her identity a secret when she recorded adult videos released outside of Thailand.
The stage names did not work because authorities were still able to identify her and arrested her in Thailand for the videos. In true celebrity fashion, her bedroom deeds made her famous. Before Kesarin could serve any time she was offered modeling contracts. Jail time was changed to fines and a suspended sentence. Interesting how that happens.
---
Tata Young
Singer, Actress, Model, Dancer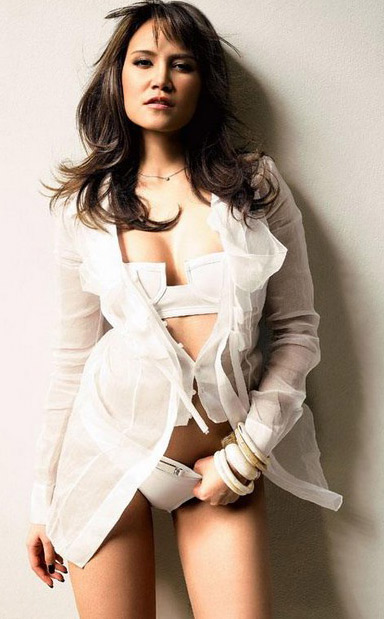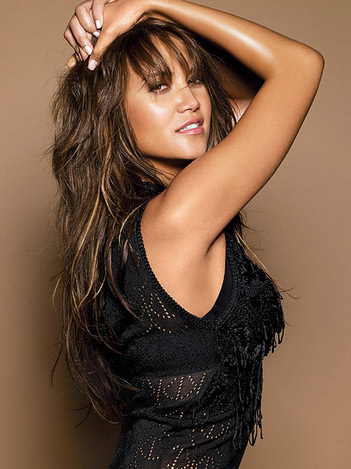 Tata Young sings about being sexy, naughty and bitchy but we just think she is sexy. The Thai singer, model, and actress is basically a Thailand pop sensation. Singing since the age of 11, Tata became famous when she won a national singing contest with the grand prize of a record deal. Since then Tata has grown up to be, well, quite worthy of our hottest Thai women list.
Tata is the daughter of a Thai mother and American father and was raised in Bangkok. She sings in both Thai and English and has appeared a few Thailand movies and television shows. She may have gained her fame from her voice, but she definitely has the body to go with it.