Dinara is a perfect example of the stunning looks shared by most of the Kazakh women you'll find dating online.
In Dinara's case, it's about more than just being prettier than the average woman – it's about having those classically beautiful looks you find on the front cover of celebrity gossip magazines.
Her full lips, expressive eyes and flawless skin are obvious in each of her profile pictures. Put simply: she's stunning.
The fact that she's just 22 years of age, doesn't drink and doesn't smoke obviously means that Dinara is more physically attractive than an older woman, but she also works hard to maintain her appearance.
Unlike the vast majority of American and European women, girls from Kazakhstan place a lot of importance on their appearance, so eating well, living well and staying fit is just part of their daily routine.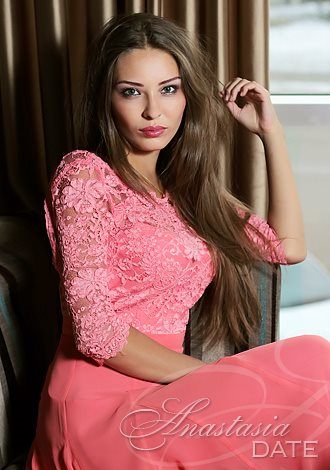 Binge drinking, smoking, and lounging around watching TV all day isn't something you'll ever see a Kazakh woman doing.
Dinara, despite her age, knows exactly what she wants from life, and is determined to achieve each of her life goals.
She also loves making new friends, but is only looking for a serious relationship, with a serious guy… players won't be tolerated!
When she's not busy at work her hobbies include tennis, volleyball, and she loves to eat out, especially when she gets to enjoy her favorite type of food, which is European cuisine.
If you asked her where she saw herself in 10 years time she'd tell you that she'd like to be married, being the best wife she can possibly can.
What type of man would she consider marrying? A guy with a big heart, and somebody who shares her dream of living happily together for the rest of their lives.
If that same guy just so happened to want to travel the world together then that's just an added bonus.