In an ideal world, you would not be Googling for the best Latin dating websites. You would marry the girl you met in third grade. Seventy years later you would die a few hours after her she passed on surrounded by a slew of adoring children and grandchildren and mourned by the nation.
Sadly, the fact is most of us never have been smart or lucky enough to live in an ideal world. Most of us mean well, but screw up a lot of relationships before we get it right. And some of us have some real bad luck. There are well over three million American widowers today.
And if you find yourself single and older than about thirty-five the dating pool is usually extremely shallow in most communities.
Simply put, it's become far more difficult for people to find each other because of expectations set by reality TV shows, movies, and books. It's skewed the dating scene so much that there are now more single 40-year-old women in the United States than at any other time in recorded history.
For many guys this means they have to look beyond the local dating scene, specifically to women from other countries, including those in Latin America.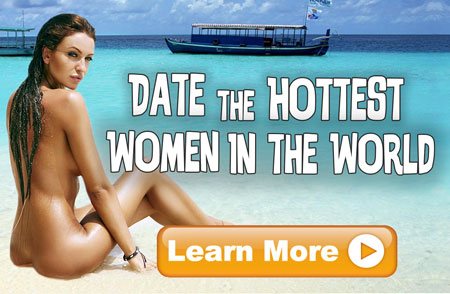 So if the woman of your dreams has caramel-colored skin tones or darker, is curvaceous, fiery and utterly loyal, then you might just want to spend the next few minutes checking out our breakdown of the top 10 Latin dating websites.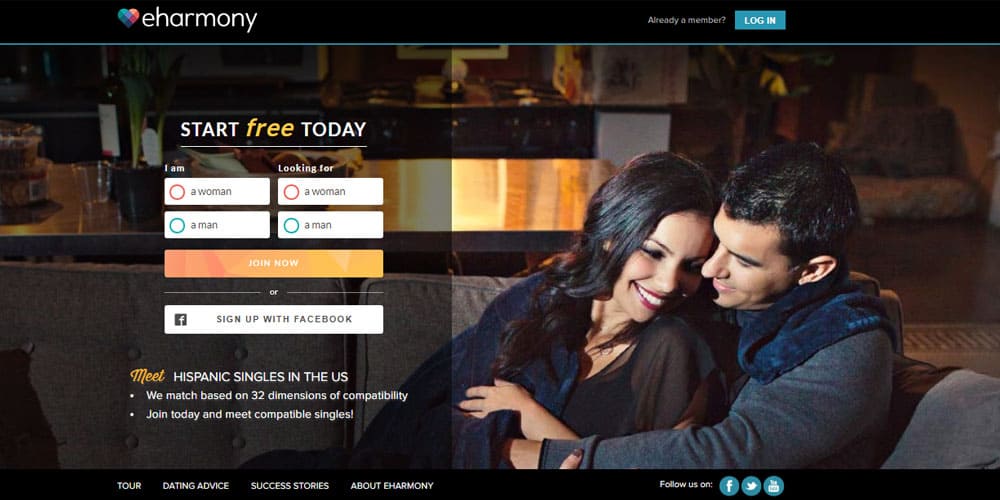 Unless you've been living under a rock for the past two decades, you'll have heard of eHarmony.com. They've been around since 1997, so they're one of the oldest online dating sites out there.
As of right now, they claim to have somewhere in the region of 15 million members, spread across 200 countries. Fortunately for you, Latin American countries feature prominently on that list. So much so that they have a dedicated 'Hispanic Dating' section on their website.
What makes eHarmony so special?
They say they have the highest success rate for converting dates into wedding days – allegedly 2 million eHarmony member marriages so far.
They haven't published figures on how many of these marriages were to Latin American women though, but based on population demographics we'd estimate that number to be around 700,000 people.
A possible reason for this high level of success is because one of the founders is a clinical psychologist. But he used his skill and knowledge to create a dating platform that matches people with others who are truly compatible with them.
eHarmony Hispanic is best suited to people looking for a serious relationship and not just hookups. One feature that people find frustrating is that you can only interact with people the site matches you with, so you can't do a manual search.
You can get a free account with eHarmony, but you really do need a paid subscription to get the most from the site.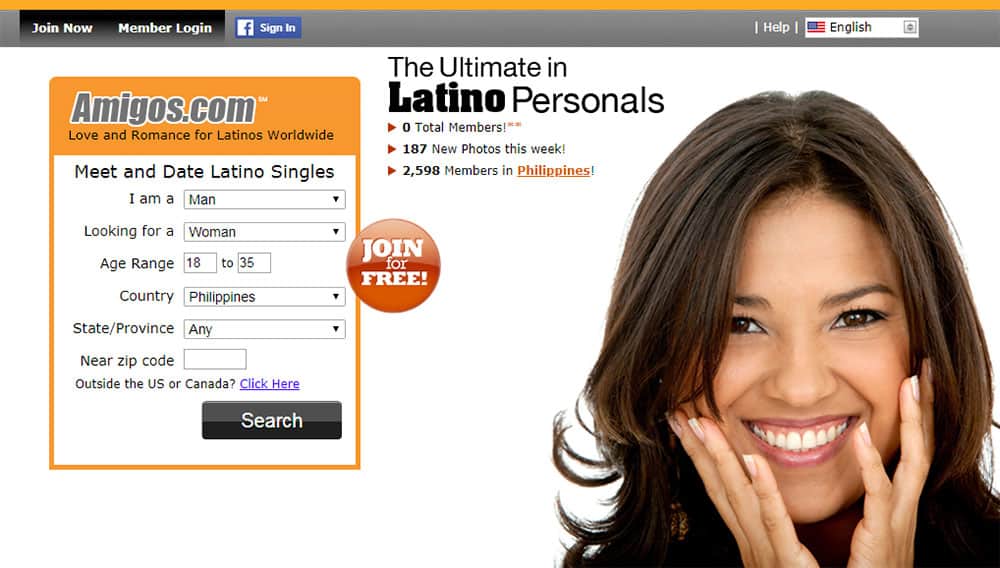 As the name suggests, Amigos is a dating site aimed squarely at people from Latin America, or those who are looking for a Hispanic partner.
So unlike a site like Plenty of Fish, where you have to trawl through thousands of profiles to find the handful of genuine Latinas, Amigos has all of those women under one digital roof.
How many? The last time they published information on their total number of members it was in excess of 1.2 million. But instead of just relying on overall numbers they tell you the important stuff – like how many members are in your area and how many of them uploaded photos in the last week.
Ideally, you should be able to speak Spanish if you want to use the site. There's a good chance that many of the Latinas using Amigos.com will speak English, but don't rely on or expect that to happen.
In terms of functionality, the site allows you to interact with other members through instant messenger, email and groups. A free membership allows you to search the site, but you'll need a paid membership to actually chat with female members.
Their most cost-effective paid memberships start at $8 per month, which is remarkable cheap for a modern online dating site.
This probably won't come as any surprise to you but Latin American Cupid is part of the Cupid network of sites.
The first benefit here is that it's far easier for hot, young Latinas to put their trust in a brand name they recognize, which is why this particular Latin dating site has almost 3 million active members.
Latin American Cupid has been online since 2003, so it's not just another site trying to cash in on the popularity of international dating. In fact, it features Latinas from both South America and elsewhere in the world – the site's goal is to help its female members meet their ideal man, almost regardless of where they live.
They place a lot of focus on having a complete profile, and they keep reminding you to complete it…in case you forget. What makes this site very attractive is the high volume of active members and that they take their security seriously.
Gold membership starts at $29.99 per month, while a Platinum membership costs $34.99 per month. You can get a pretty big discount on those monthly fees though by signing up for an annual plan.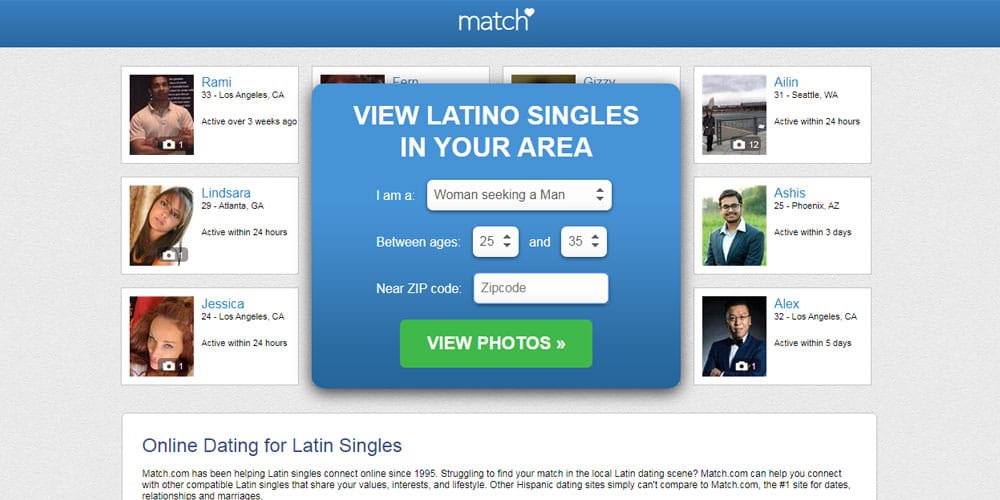 No, Match hasn't suddenly become a Latino-only dating site. But what Match does have in its favor is the sheer number of active members – over 30 million of them at last count. And the law of averages states a sizeable percentage of those members will be Latinas.
What also stands out about Match is how many positive reviews they get from satisfied users, and they've been receiving reviews like this since all the way back in 1995 when the site first went online. And that creates a kind of snowball effect, because more Latinas will join Match because a friend, or friend of a friend, met their pappi on the site.
But it's not just about size – because size isn't everything – Match is also very good at what it does – helping you find the woman of your dreams to fall in love with. And that's down to the technology behind the service, something which most free Latino dating websites simply can't match, no pun intended.
You can browse and 'Like' profiles with a free account, but you'll have to drop $35.99 per month to actually chat with the lovely Latinas on the site.
That isn't cheap though – it's top tier pricing, so you'll need to make sure it's worth it.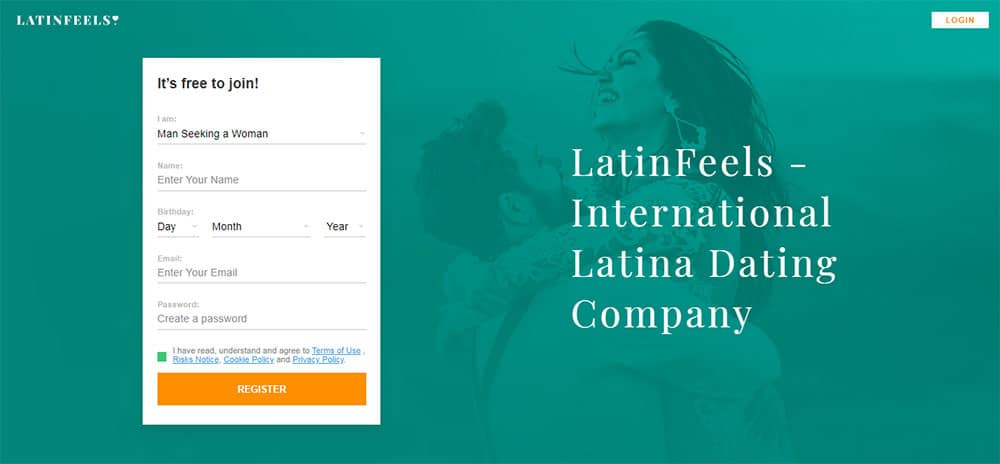 This site describes itself as, "…a dating platform with an international focus". That means you can expect to chat with fiery Latinas from South America and elsewhere in the world. So it's an ideal place for European and North American guys to meet women from this particular part of the world.
Latin Feels is also the first credit-based dating site in this roundup, so there are no freebies here. Basically, you have to purchase a "credits package" which you then use for each instant message session or email you send.
You also have to verify your identity when signing up for an account, so there are very few fake profiles, which is a relief for anyone investing their time in using the site. But they do take their security seriously and are PCI certified which isn't an accreditation you'll find on most other Latino dating websites.
There's quite a bit of variety in the profiles, from the women with obviously staged professional photos to far more natural ones.
Price plans start at just $9.99 per month.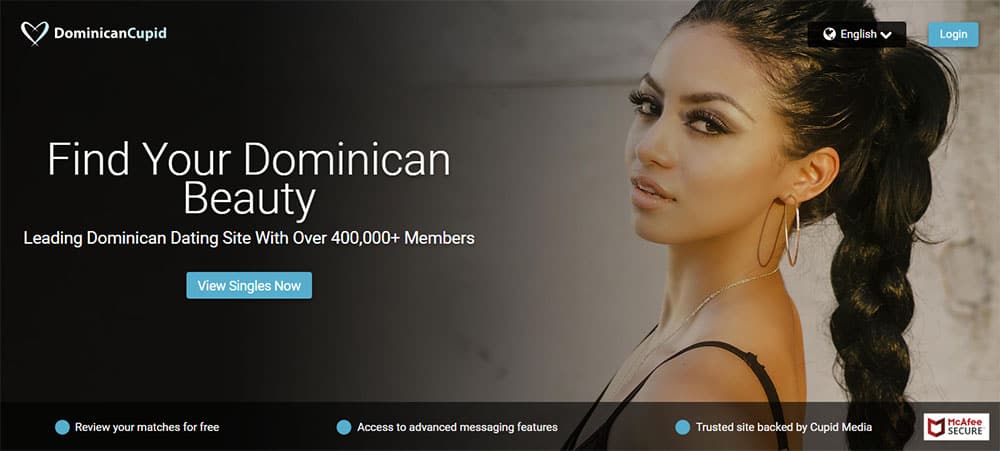 Yes, we already featured Latin American Cupid above, but there's a very good reason why we're also including Dominican Cupid – focused attention.
Some of the guys reading this won't care where in Latin America their wife-to-be comes from. They're just happy to have the opportunity to meet non-Western women who want to get married and have kids – a rare thing in America and Canada these days.
But there are other guys out there who will specifically want to meet single Dominican women. Voila, there's a site just for you, one with lots of success stories and around 400,000 single women just waiting to chat with you.
What kind of women can you expect to find on the site?
Curvier, with darker skin and incredibly sweet. Yes, there are plenty of women on the site happy for a hookup, but the majority are looking for a serious relationship with a foreign guy. Period.
Again, this is a premium dating site, so you'll need to sign up for a monthly subscription to get the most from it, with prices starting at $29 per month for a Gold membership and $35 per month for a Platinum plan.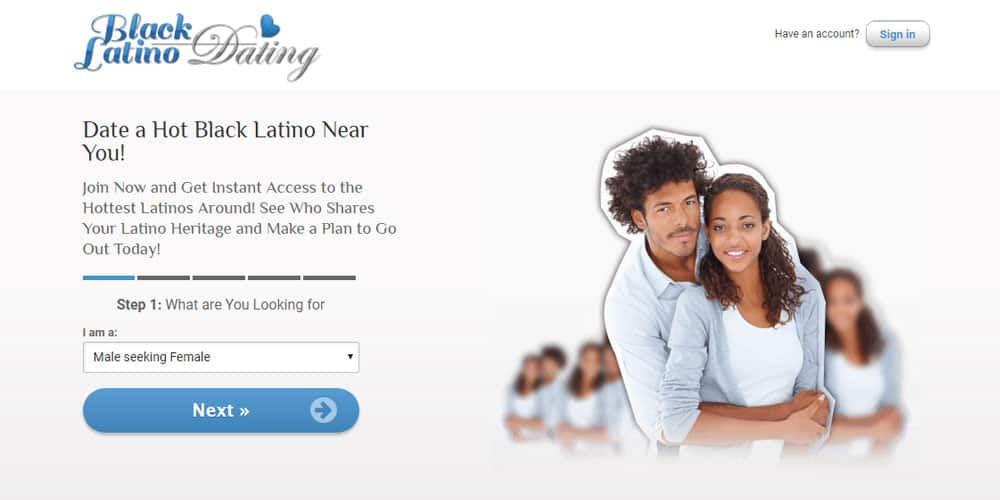 Black Latino Dating does exactly what it says on the tin – it provides a dating platform for black and bi-racial Latinos to find love and romance.
So instead of spending hours each night filtering through thousands of profiles on "generic" dating sites in the hopes of finding a Latina woman of color to capture your heart, you can just sign up to Black Latino dating instead.
Registering for the site is free, but you will need to enter your email address and wait for your account to be manually approved. This is a little bit odd because the account creation process isn't automated, but then the upside here is that can and will reduce the number of fake accounts on the site.
Another plus is that Black Latino Dating is part of the Connections network of dating sites, so you get featured on their other sites free of charge. You get more bang for your buck, so to speak.
You can browse the members on the site by simply clicking through profiles, but you can also filter them by interests or location. You can, however, rest assured that every profile you find will be for a woman of color.
Unfortunately, we didn't have our account approved before writing the review so we can't tell you what their pricing plans are – you have to be a member before you can see that information.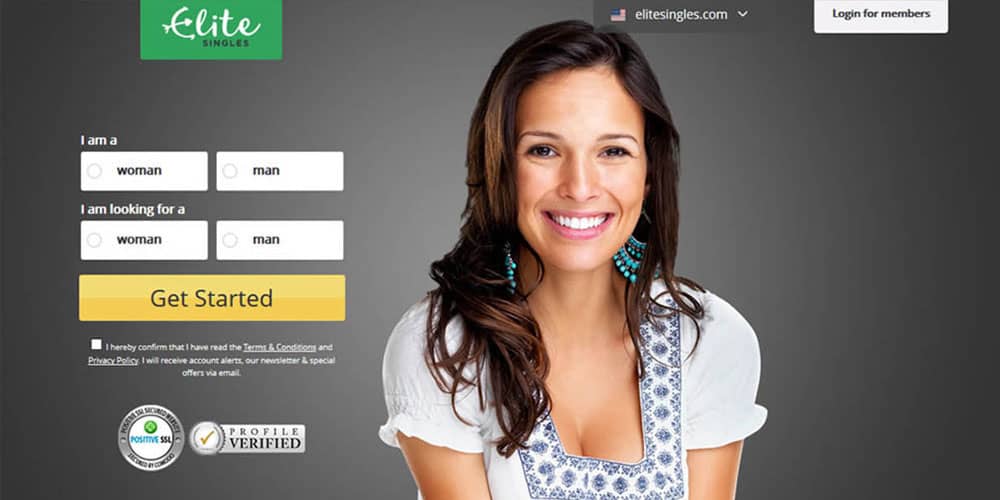 Some people think of Elite Singles as being a snooty version of all other dating sites, but it does serve a specific niche – women who are looking for professional men. Specifically, professional men who are only interested in professional women.
The major benefit of this approach – and their exhaustive psychological profiling of members – is that you can forget about meeting any Latina gold diggers on Elite Singles.
Is this really a Latino dating site though?
Well, 17% of the population of North America identifies as Latino. So yes, there are thousands of single Latinas using the site out of the 13 million total members.
And you get matched with up to 7 of them every single day. Although most days you can expect to receive an average of 3 matches in total.
That's where some people will falter – you can't search the site for women you might be interested in because their algorithm sends matches directly to you.
Something to mention here is that Elite Singles is really aimed at the more mature dater i.e men and women in their late 30s or early 40s, although the age range of members does dip all the way into the 20's.
Membership plans start at $57.95 per month, for a 3-month plan, but that price does drop to $31.95 per month for a 12-month plan.
9. LatinoPeopleMeet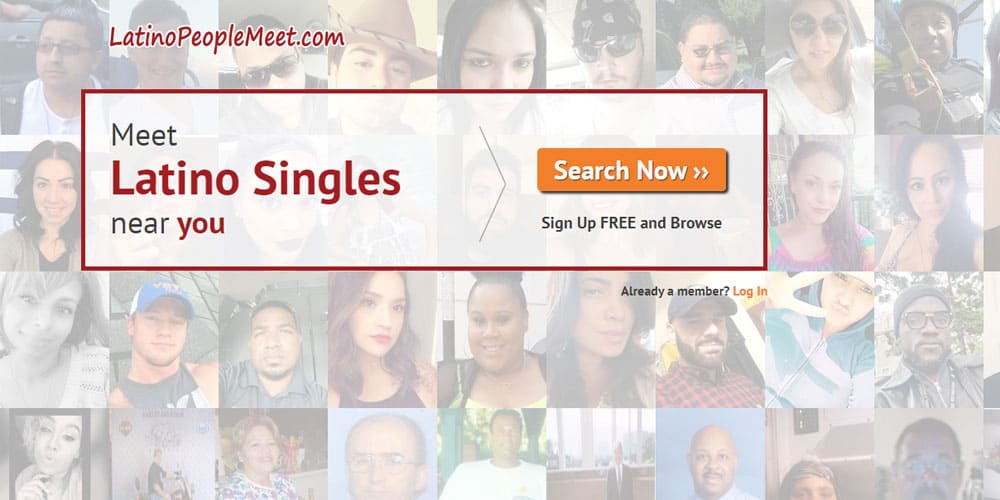 Now, this is a website you might not be instantly familiar with, but that's okay. What's important here is that it caters to guys looking to meet Latinas and vice versa. Non-Latino guys can obviously use the site, but don't be surprised if the women here are mostly interested in Latinos.
What LatinePeopleMeet.com offers you as a member is a simple and safe way to get chatting to hot South American women online. Most of the women using this site are actually based in North America or Canada, but they're still Latinas culturally and in their hearts.
One of the first things you'll notice about this site is the number of success stories they have – literally thousands of them. It's all well and good for any dating site to claim they're the best, but people getting married and having babies is the kind of proof other websites sorely lack.
In terms of how safe this site is to use, well it's run by the same company that operates Match.com, so your personal and financial information are 100% secure.
There's a lot of member activity on the site, and you also have the peace of mind of knowing that none of the profiles are fake.
A monthly membership plan costs just $13.99, but that drops to $6.49 per month if you sign up for a 6-month plan.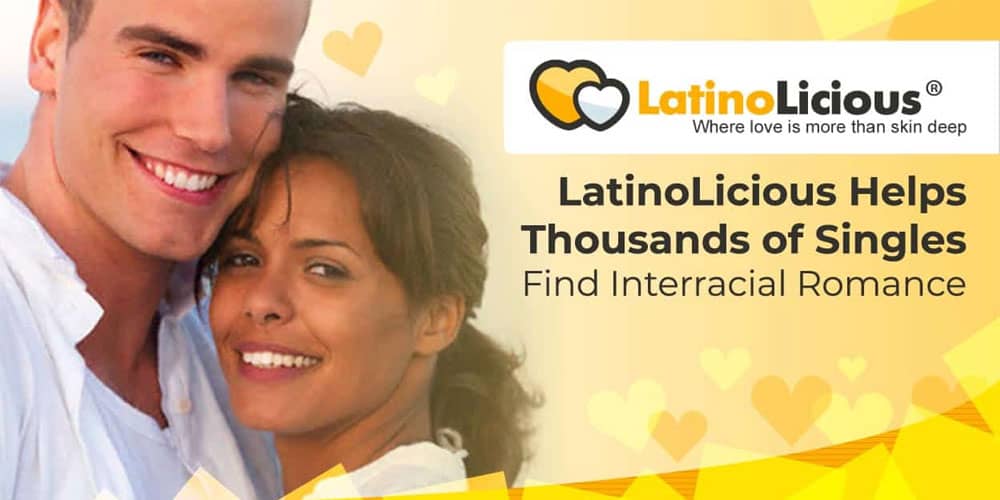 So far we've featured dating websites that focus on Latinos dating other Latinos, more or less. But Latinlicious understands that the online dating world is a whole rainbow of colors and ethnicities.
That's why they're proud to promote interracial and multicultural dating, and have been doing exactly that for almost 20 years now.
In fact, their business model is based on their beautiful Latina members actively looking for North American and European guys. They can find Latino guys in the nearest bar, so they're online looking for something different, and that means you. So you can sign up for this site knowing that the women using it are into guys with lighter skin tones – even pasty white.
Now to the women – what can you expect?
Latinlicious has female members of all shapes, sizes, colors, and ages – and you can browse through their profiles free of charge.
Something else we really like about this site is that they've made the registration process as painless as possible. So while it might take you 25 minutes to complete your profile on Match.com, you'll be online with Latinlicious in about 5 minutes in total, with another 30 seconds needed to upload your profile photo.
The free version of the site is actually very good and provides lots of access. But if you want their premium online dating experience that will cost you $5.99 per week.
Conclusion
And there you have it – 10 of the best Latin dating websites we could find online right now.
Yes, there are dozens of "free" Latin dating websites out there, but most of them simply aren't very good. So there was little point in mentioning them just for the sake of it.
Hopefully, we also demonstrated that it's a good idea to think outside the box by including Match, Elite Singles and eHarmony in our roundup of Latin dating websites. You could miss out on finding the woman of your dreams by making your search too narrow and on too few sites.
Now, you have 10 very diverse Latin and interracial dating websites to check out.
Have fun and we hope you find the true romance you've always been looking for.