It is necessary for men to follow the IMBRA requirements or it can make it extremely difficult for them to get a fiancée visa.
Murders of Foreign Brides
The tragic deaths of two mail order brides, Susana Blackwell and Anastasia King, at the hands of their American husbands drew attention to the international sector of the Internet dating industry. The details of both women's murders were particularly horrific.
Anastasia King husband held her down while another man strangled her to death. Susana Blackwell, pregnant at the time, and two of her friends were shot by her husband while waiting in a court room for her divorce proceedings. The violent deaths of Blackwell and King garnered a lot of media attention and inspired Congressional representatives from the state of Washington to create legislation to regulate the international marriage industry.
However, the tragic deaths of these two women were rare outliers and do not represent the state of the majority of marriages between U.S. citizens and foreign brides, nor do they represent the majority of marriages facilitated by international marriage brokers (IMBs).
However, based upon the murders of King and Blackwell, enough public support was generated by the media to pass the International Marriage Broker Regulation Act, allowing politicians to add IMBRA to the Violence Against Women Act and have it pass through both houses of the legislature with bipartisan support. President George W. Bush signed IMBRA into law in 2005.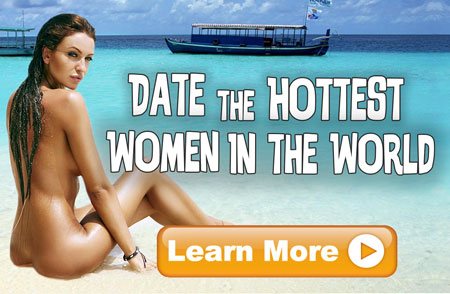 Government Approved Romance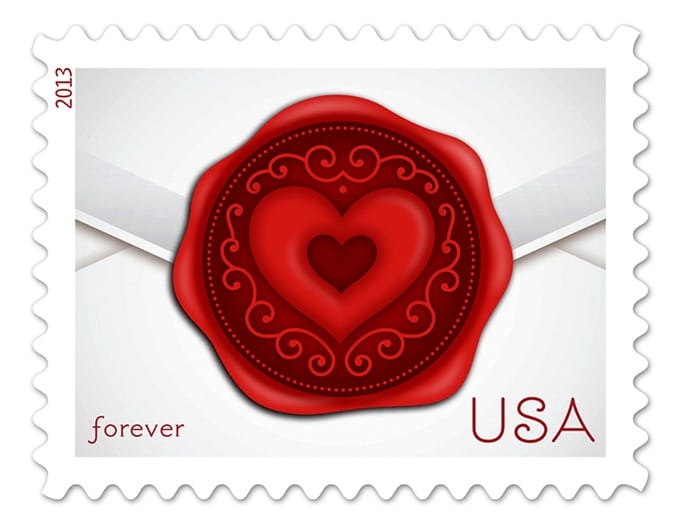 It sounds like something from dystopian science fiction like 1984 or Logan's Run, but IMBRA actually mandates government approval of romances between American men and foreign women if they meet with the assistance of an international marriage broker. Most American men have never heard of IMBRA, but failure to comply with the legal mandates can result in enormous hassles and expenses.
Each American applicant must complete a thirteen pages questionnaire, Form I-129F. The form includes detailed questions regarding their marital and criminal background.
The purpose of this form explained in the fifteen-page pamphlet Instructions For Form I-129F to discover whether or not the man has EVER been arrested or convicted of any of the following twenty-three crimes:
Domestic violence
Sexual assault
Child abuse and neglect
Dating violence
Elder abuse
Stalking
Homicide/murder/manslaughter
Rape
Crimes relating to a controlled substance or alcohol where the petitioner has been convicted on at least three occasions and where such crimes did not arise from a single act.
Abusive sexual contact
Sexual exploitation
Incest
Torture
Trafficking
Peonage
Holding hostage
Involuntary servitude
Slave trade
False imprisonment
Kidnapping/abduction/unlawful criminal restraint.
Domestic violence, sexual assault, child abuse and neglect, dating violence, elder abuse, and stalking.
Homicide, murder, manslaughter, rape, abusive sexual contact, sexual exploitation, incest, torture, trafficking, peonage, holding hostage, involuntary servitude, slave trade, kidnapping, abduction, unlawful criminal restraint, false imprisonment, or an attempt to commit any of these crimes.
Crimes relating to a controlled substance or alcohol where the petitioner has been convicted on at least three occasions and where such crimes did not arise from a single act.
This horrifying list of crimes makes it clear why there are some men who should not be involved with international dating.
However, under #9 a man must remember multiple DWI's and Drunk and Disorderly charges, even if two of them date back to 1966 when the man was 19-year-old Marine Corps lance corporal, and the last infraction occurred after having one too many drinks at his mother's funeral in 2014. The three violations together are a violation of the clause #9 and reported, even if the man was never con
IMBRA requires U.S. citizens to disclose: any court restraining orders, any convictions of violent crimes or sexual crimes, any arrests for drug and alcohol violations, a list of all the states they have resided in since they were 18, a list of their former marriages and a list of their children under the age of 18.
The requirements for disclosure are extremely high. Even if your conviction was expunged, pardoned, or sealed it must be disclosed. In fact, the Instructions for Form I-129F explicitly explains that you are required to disclose the situation:
…even if your records were sealed, expunged, or otherwise cleared, and regardless of whether anyone, including a judge, law enforcement officer, or attorney, informed you that you no longer have a criminal record.
In this situation a man must submit copies of all police reports, court records, and other official documents along with the Form I-129F.
The government will run a background check. The law requires any international marriage broker serving American citizens – whether based in the United States or not – to conduct a background check of each US client in the National Sex Offenders database.
If it discovers a conviction you did not disclose it will be almost impossible for you to EVER be approved as an immigrant sponsor. You can check your own record or the record of anyone you know right here: Department of Justice Sex Offender Database.
But do NOT assume that this database is complete. If you have had some sort of interaction with law enforcement as a juvenile, in the military, or outside of the United States that you imagine might fall under these requirements it is best to go ahead and disclose the situation. Disclosure does not mean that you will not allowed to sponsor an immigrant, but can save you an incredible amount of trouble.
For more information check out this link to the United States Citizenship and Immigration Service for additional information.
Ensuring Foreign Brides Know Their Rights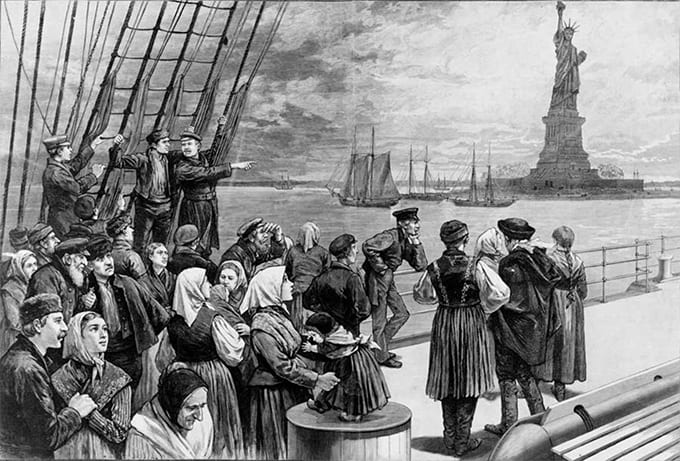 All of the documents collected must be translated into the primary language of the foreign woman the American wants to contact through an international marriage broker. These documents, as well as a pamphlet about domestic abuse translated into her language, must be presented to the foreign woman and she must sign a document in her native language that states she will allow the American citizen to contact her.
The United States Department of Homeland Security creates and maintains the pamphlet that each woman receives from the international marriage broker. It provides her with a concise explanation of her rights and resources for her to access if she needs help. The pamphlet begins by explaining that, "This pamphlet will explain domestic violence and inform you of your legal rights in the United States."
The pamphlet then defines domestic violence and specifically notes that, "Abuse may include physical harm, forced sexual relations, emotional manipulation (including isolation or intimidation), economic and/or immigration related threats."
It goes on and provides more detail about sexual assault and notes that a spouse cannot legally force a woman to consent to unwanted sexual activity. Given that many of the women are from highly patriarchal societies this passage is probably surprising to many immigrant women.
The document goes on and explains how the legal system works and how abused women can get help. It is a clear well laid out document. You probably should take a look at it. Here is a link to the full IMBRA Pamphlet.
Is IMBRA Constitutional?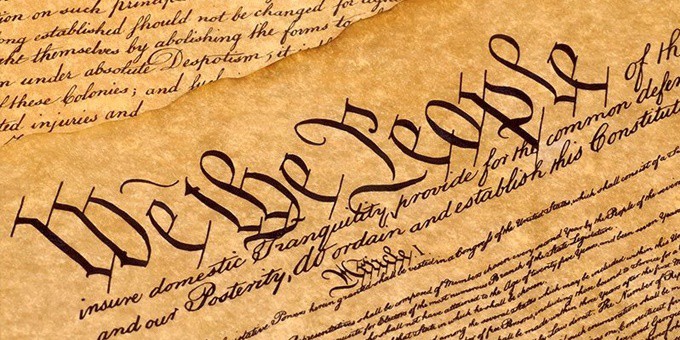 IMBRA was created with the best of intentions, but it is a dramatic departure from typical immigration laws, which question the immigrant regarding their background and criminal information. Under the IMBRA law, the United States citizen is required to provide extensive personal information to an international marriage broker in order to even contact a woman in a different country and this law is inherently gendered, since it truly only applies to American men.
In addition, men are limited to filing for two fiancé (K1) visas within their lifetime in order to prevent serial abusers from continually finding new brides. There also must be a two year gap in between visa filings, and this provision is a result from the King case.
Indle King abused his first foreign wife, killed Anastasia shortly after she migrated to the U.S., and began to search for a third foreign bride before killing Anastasia. However, men may seek a discretionary waiver on this limit from the Department of Homeland Security.
Does this violate the Equal Protection Clause of the Constitution? Some men's rights advocated have claimed that it does. Who knows? As it stands now it is the law, but the law did perpetuate many of the most damaging myths about international dating.
Senator Cantwell expressed her support of the IMBRA legislation on the Senate floor by referring back to the murders of King and Blackwell by their American husbands (which both occurred in her state) as representative of most men utilizing IMB services, i.e. predators. Cantwell is quoted as saying,
Opponents who say that VAWA [Violence Against Women Act] would create immigration fraud and gives money to those who don't need it should consider the story of Anastasia King and Susana Blackwell. Anastasia and Susana's lives could have been saved had these provisions and protections been in place. We should not deny immigrant women or trafficking victims resources that they need to prevent abuse.
In this direct quotation from Senator Cantwell, she links trafficking to the international marriage broker business and the deaths of King and Blackwell to the need to regulate American men seeking wives abroad through the use of IMBs, since they may be potential predators. Mixing the plight of trafficking victims is one of the most common elements underlying the phenomena of mail order bride shaming.
Both Cantwell and Larsen openly referenced both the Blackwell and King murders as evidence for the need of IMBRA regulation and as inspiration for many of the provisions within IMBRA. The scholar Pleasant argues that while the goal of IMBRA is to protect migrant women from abuse, several of the requirements of IMBRA violate the constitutional rights of American men and IMBs.
The rights these men argue have been violated are American men's right to contact and court any woman they please for romance and that the background checks required by IMBRA violate their privacy. Pleasant and Constable (2012) also point out there is no concrete data existing that states these unions are more susceptible to violence or homicide than unions conceived in other manners.
However, Pleasant argues that the information this act requires U.S. men to disclose is unconstitutional, since it is requiring a U.S. citizen to disclose private information in order to meet a potential marriage partner. Opponents of IMBRA claim that the proponents of the law work under the assumption that all American men searching for a foreign bride are abusive and violent, thus they are guilty until proven innocent under this law.
This law also presents women from foreign countries as naïve victims, while they are in fact agents choosing to sign up with an IMB. In this way, Pleasant argues the US is abridging the rights of its own citizens in favor of the rights of immigrant women.
Proponents of IMBRA tend to be feminist or domestic violence organizations, such as the Tahirih Justice Center, the Immigrant Women Program of Legal Momentum, the National Network to End Violence Against Immigrant Women, the National Asian Pacific American Women's Forum, the GABRIELA network and Amnesty International. An article regarding the law on feminist.com focuses on the advertising discourse used by marriage brokers as a reason to support the law.
This discourse in support of IMBRA portrays the majority of men who utilize marriage broker services as serial predators stalking victims on websites. However, the same author recognizes the fact that, 'no firm figures [exist] on how many women in brokered marriages end up abused.
The article recognizes that marriage brokers view the law as constructing American men as criminal sexual predators and that the high profile murders of Susana Blackwell and Anastasia King, and the moral panic associated with their deaths, played a role in "spurring lawmakers to provide more legal protection for brokered brides".
However, most of the recent scholarship that I have referenced in my previous posts on ILS is focused on demonstrating women's agency within the industry, challenging the perceptions that women are victims of abuse and human trafficking. However, government policy remains and tends to construct women in the PID industry as trafficked and potential victims of domestic abuse.